There are numerous kinds of business texts: emails, press releases, newsletters, commercials, reports, product descriptions, website content and many more. Each of them uses different types of writing strategies. The most commonly used writing strategies are the following:
Persuasive
Descriptive
Narrative
Expository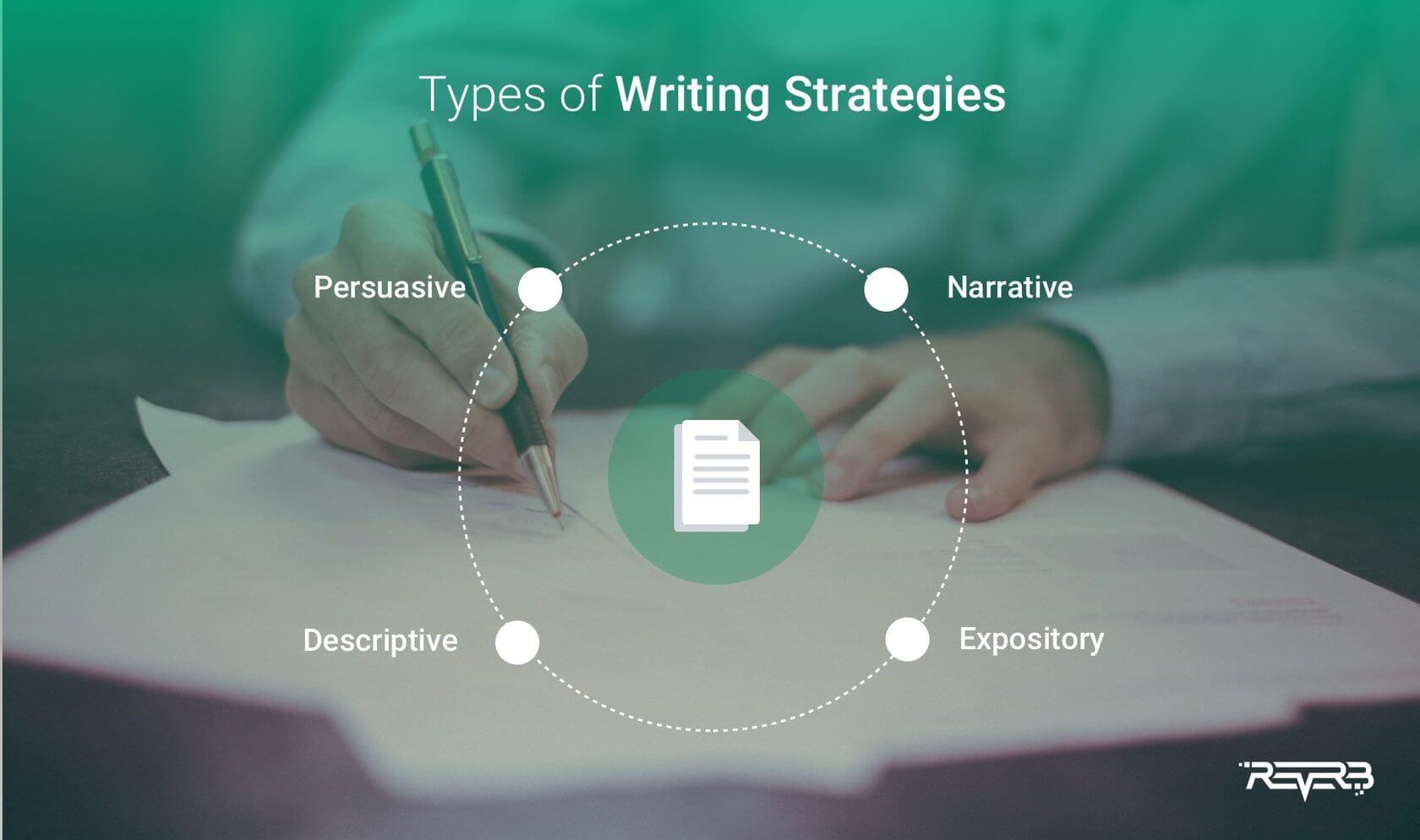 Let's dig deeper.
1) Persuasive writing is generally used in commercials and ads, various marketing materials, newspaper columns, and other creative material. The main purpose of such writing is to convince the audience to either do something or simply believe in the given information.
Unlike other types of writing strategies, persuasive writing is highly subjective and hugely relies upon the author's opinion. These texts are full of facts, arguments, judgments and expert opinions. The most obvious feature of such writings is the use of call-to-action messages to readers.
Example: XXX yogurts – not merely food, but a lifestyle. Try it once and stay forever.
2) Descriptive writing strategy suggests detailed descriptions and a certain level of poetry. It is a written visualization of an object supplied with extensive peculiarities. Descriptions usually answer the questions: When? Where? How? and Who? It's the perfect choice for e-commerce businesses where you regularly compose product overviews, brochures, etc.
Example: The jacket is soft and pleasant to touch, offering comfort and coziness. It smells of new leather and is smooth and clean.