Are you seeking an efficient and affordable way of managing toll-free numbers to serve your customers better?
Look no further than 800.com, an exclusive toll-free number and telecoms platform for businesses striving to bridge the gap between them and their customers. 
800.com is a cloud communication provider that was formed in 2008 that can give you a wide range of 800 toll-free numbers and other telecom services, such as call tracking, analytics, and texting. It could become a perfect dashboard for all your telecommunications campaigns.
800.com provides toll-free numbers that can be routed to cell phones or business landlines. This service is helpful for businesses because it allows them to track the number of calls they get and the way people contact them.
Read on to find out how this multifunctional software can turn the entire world into your office.
About 800.com: Key Features And Services
All sorts of businesses benefit from having toll-free numbers, especially if you've got customers and sales leads that need or want to talk on the phone rather than sending emails or messages. 
Businesses can be located anywhere, and customers worldwide can call one of several different 800-based toll-free numbers to reach your customer service, head office, or sales team.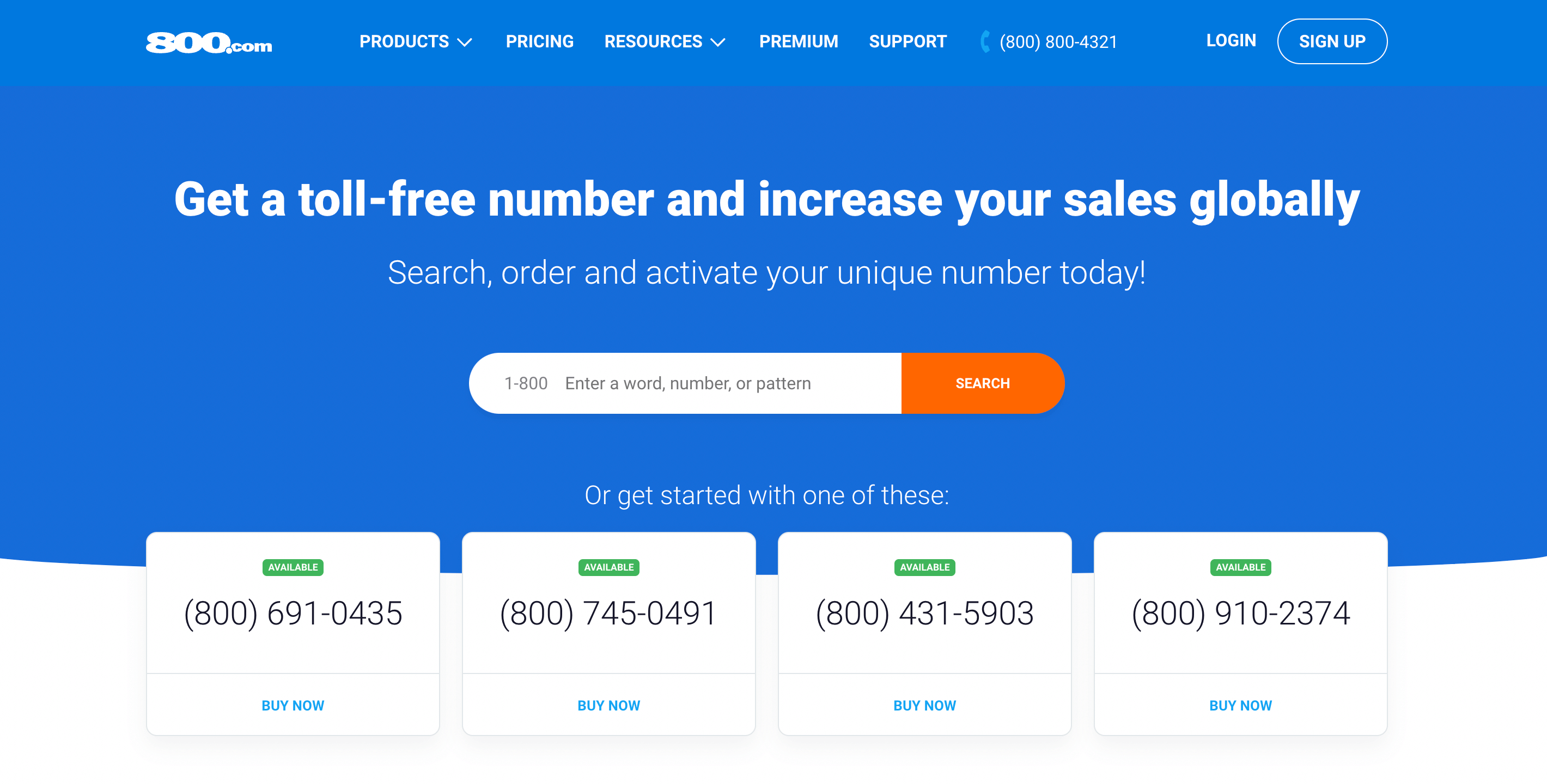 The service provides the following three-digit toll-free numbers: 800, 888, 877, 866, 855, 844, or 833.
For companies that would benefit from a vanity toll-free 800 number, you can get one of those too, such as 844-411-TACOS, 866-MY-LAW-PRO, 844-GOLF-FUN, and loads of others. Providing the number you want isn't taken, you can request any suitable combination for your company. 
Alongside offering easy-to-set-up toll-free numbers for businesses and individuals, 800.com also gives you the following services included in monthly subscriptions: 
How Does 800.com Work? 
The Federal Communications Commission (FCC) assigns numbers on a first-come-first-served basis through "Responsible Organizations" or "RespOrgs." 800.com acts as one of these RespOrgs, and has done since 2008, and is, therefore, able to give its customers numbers upon payment of a subscription plan. 
The 800.com service also offers call analytics which provides information about the number of calls, how many were answered, and how long each call lasted. This data can help businesses see what their customers want and what needs to be improved to enhance their customer experience.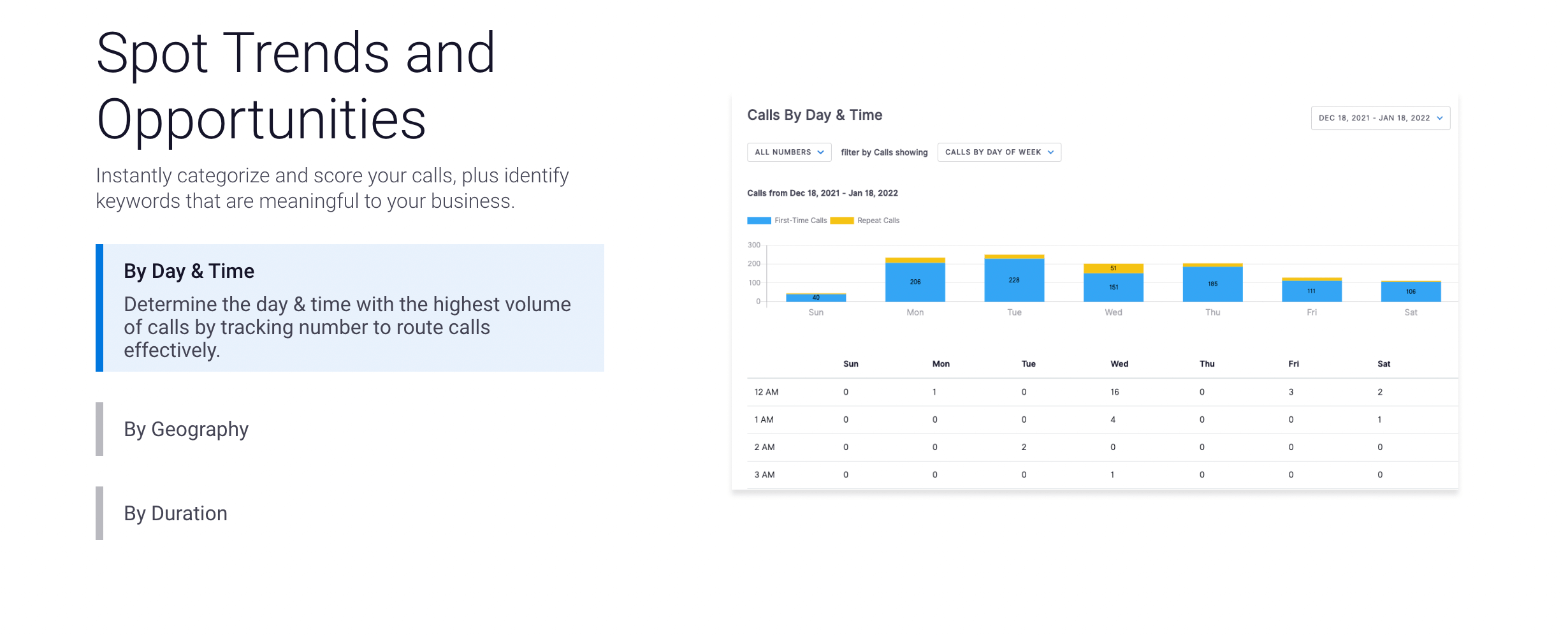 Business text messages are another feature offered by 800.com where companies can send out SMSs related to their business, such as promotions or news updates, to keep in touch with their customers on a more personal level than just through email or social media posts.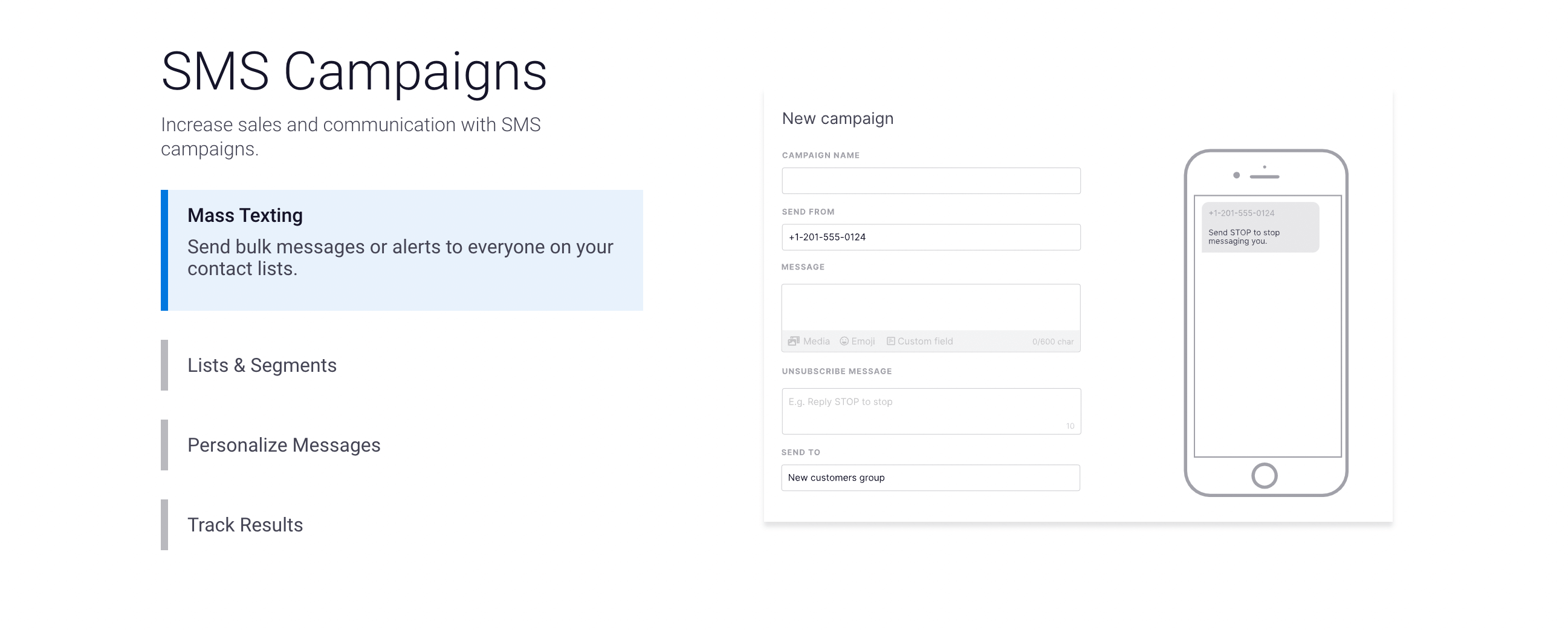 What Types Of Businesses Need 800.com Services? 
All sorts of businesses would benefit from having a toll-free number. Especially if you're either running low-volume outbound sales calls or SMS campaigns or your customers prefer to call rather than email or send messages. 
The services provided by 800.com are ideal for small and medium companies, whether you're in a B2B (business-to-business) or B2C (business-to-consumer) sector. Making it accessible for customers to call you removes a pain point and ensures that it's easier to generate sales leads through phone and text-based campaigns. 
800.com Pricing & Plans
Software plans start from $29/month for a personal 800 toll-free number with 1,000 minutes. 
Subscriptions go up to $149/mo for 5 toll-free numbers with 5,000 minutes and unlimited seats. Or you can save 15% with annual billing.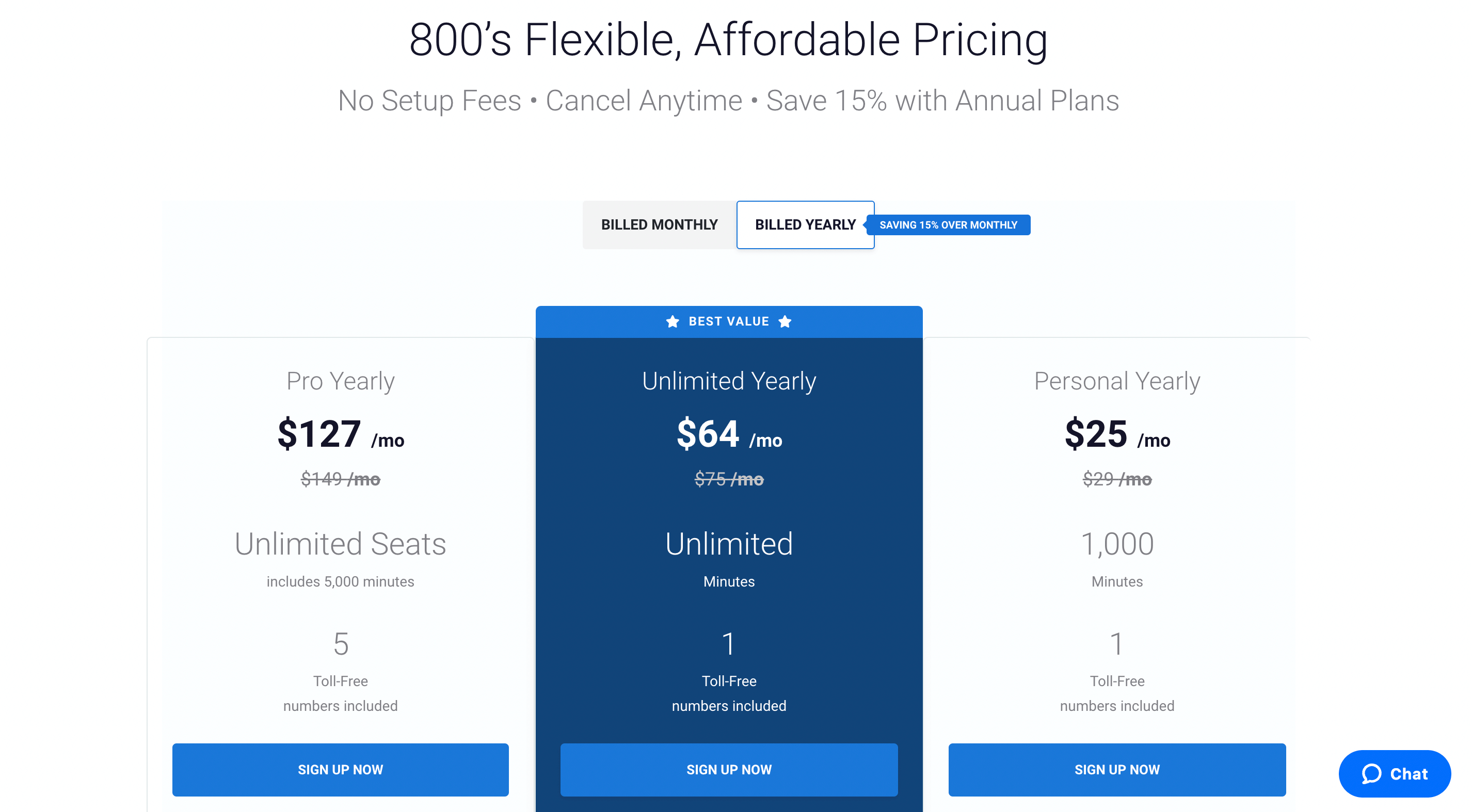 Find out more information on the available plans here. 
Every plan comes with a 30-day money-back guarantee and no long-term contracts. In most cases, the $25 activation fee is waived too. 
What Do 800.com Customers Say? 
On G2, Capterra, and Trustpilot, there are hundreds of positive 5-star reviews from customers. Here are what a few of them have to say: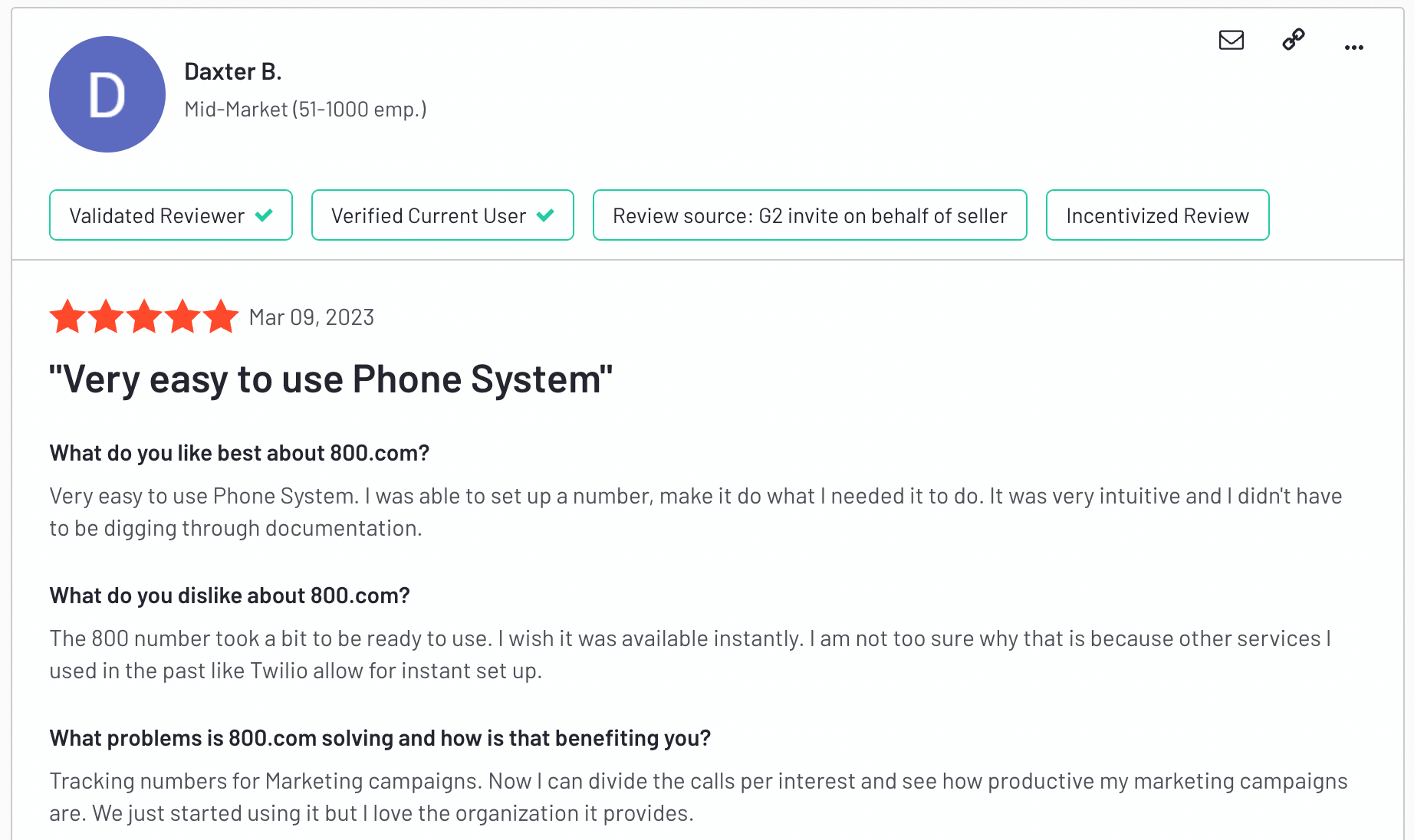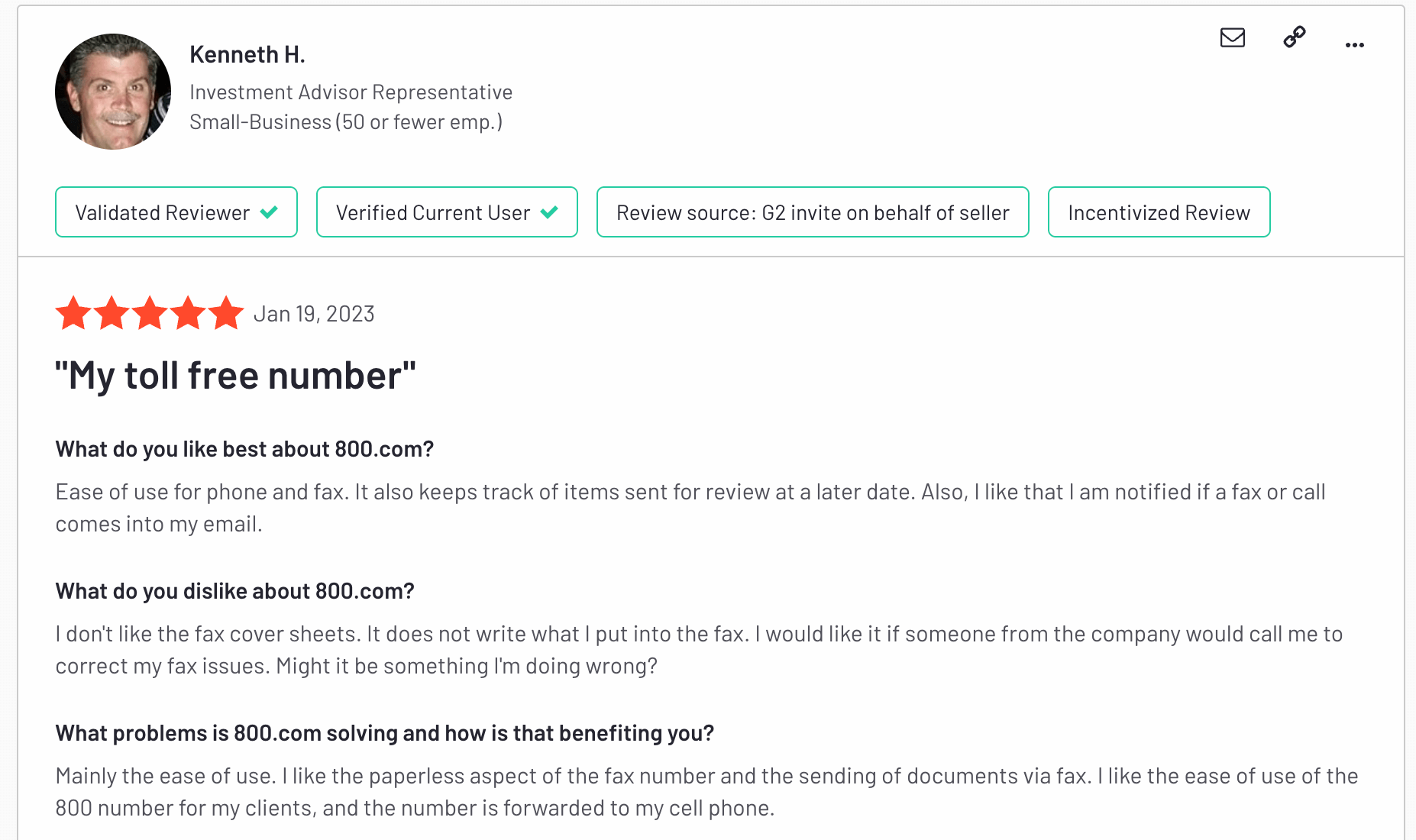 And there are loads more positive reviews out there! Safe to say, the majority of customers are delighted with the services 800.com provides. 
Verdict: Should You Get A Toll-Free Number & Telecoms Services From 800.com? 
After reviewing the services 800.com provides and taking a look at hundreds of positive reviews, we would recommend 800.com to any small or medium business that needs a toll-free number and SMS solutions for sales and marketing campaigns. 
Get a toll-free number and increase your sales globally. Search, order, and activate your unique number today.
Create your own unique vanity 800 number, or get started with numbers available to buy right now!