Avoid long lyrical digressions and boring information about industry processes that people can read in any other article on the web. Proclaim your brand's voice in all ways possible, avoid copy editing.
"Your job is not to copyedit the world but to design it." – Seth Godin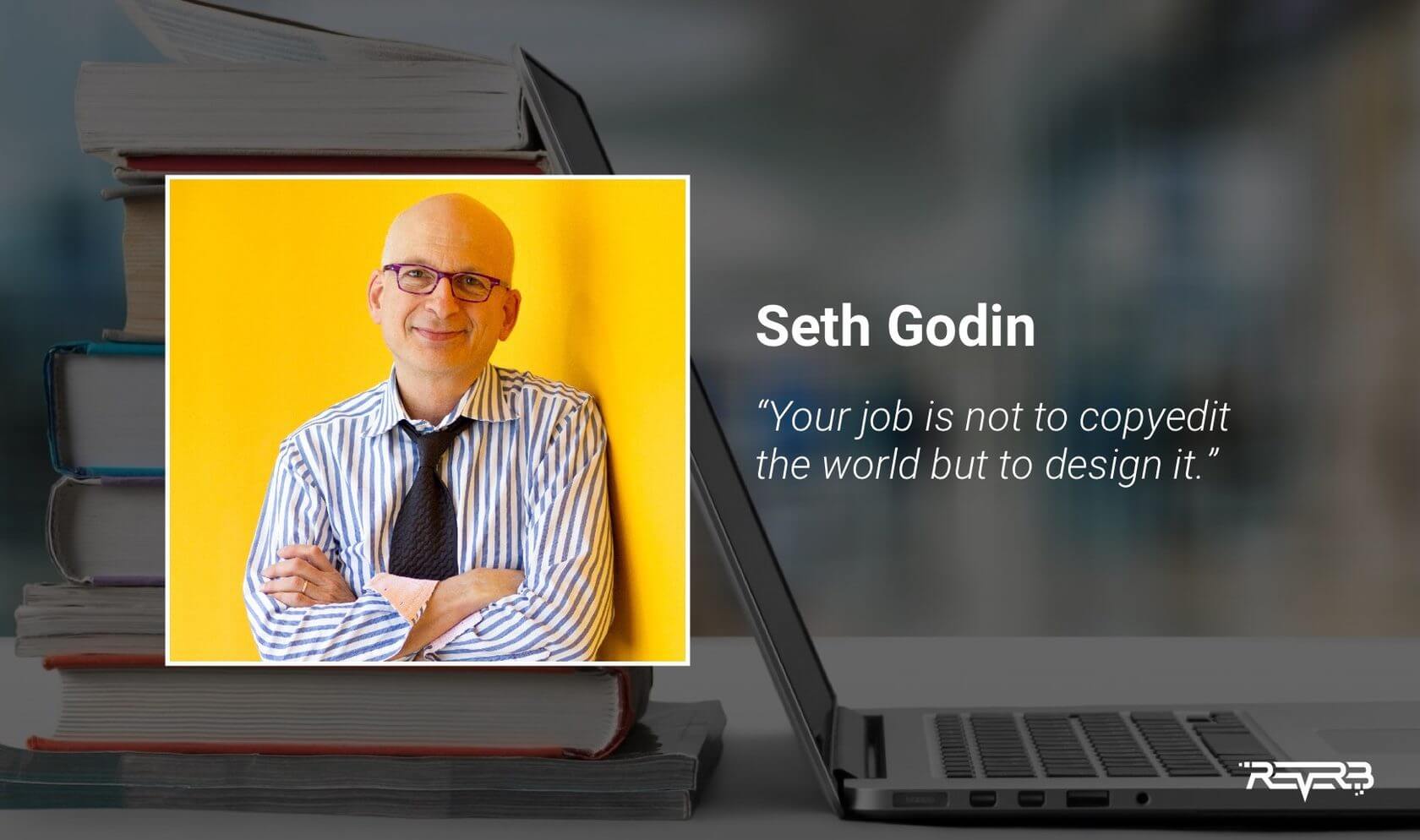 4. Be like no one else. Share your personal discoveries and unique vision.
When I've just started to write an eBook for a UI/UX design studio, the first thing their CEO asked me was:
"Please! For God's sake, avoid all this floodadle that sounds like "Top Design Trends," "Top Design Practices," and other similar topics that have already crowded the search results.
People can easily find this information on the web without our contribution. Our eBook needs to have a distinct voice and offer a real value to readers. We should share our unique vision, personal design discoveries, and lift the veil to inner creative processes. It is the only chance to stand out."
5. Repurpose your blog posts into a book.
You might be surprised by the amount of valuable information and insights which you have already shared in your blog posts. Obviously, an eBook shouldn't be a simple compilation of your blog posts, however, you may extract many interesting thoughts and ideas from the blog articles and expand them in a book.
6. Use customer testimonials and case studies.
There is no better way to show your expertise on the subject than to include real cases and customer testimonials in your eBook. In case studies, you can describe your product creation processes, personal approaches, and unique tactics. It will help you reveal your company as a team of polished professionals and creative troubleshooters in potential clients' eyes. Impress your audience with real-life stories – they will surely appreciate your honesty.
7. Conduct interviews.
Use interviews with your team members to breathe even more life into your eBook. Insights from real people will enrich the text and make it more "alive." Modern web users want to connect to a brand at a more personal level, they want to get acquainted with those who are creating a story of this company. Interviews are a great way to do it. A good example of an eBook which is extremely rich with interviews is the "Eventual Millionaire."
8. Write a great title.
As an eBook writer, you should keep in mind that a title is a key driver of traffic and success. You have two options that will likely work for you: optimize a title to the search engine queries and keywords or make it strange, illogical, but memorable. However, you can combine both of them, breaking a book title into two parts: SEO optimized and creative.
It is what Seth Godin, a world-famous marketing guru, has opted for when naming his books: "Purple Cow: Transform Your Business by Being Remarkable" and "Free Prize Inside!: The Next Big Marketing Idea."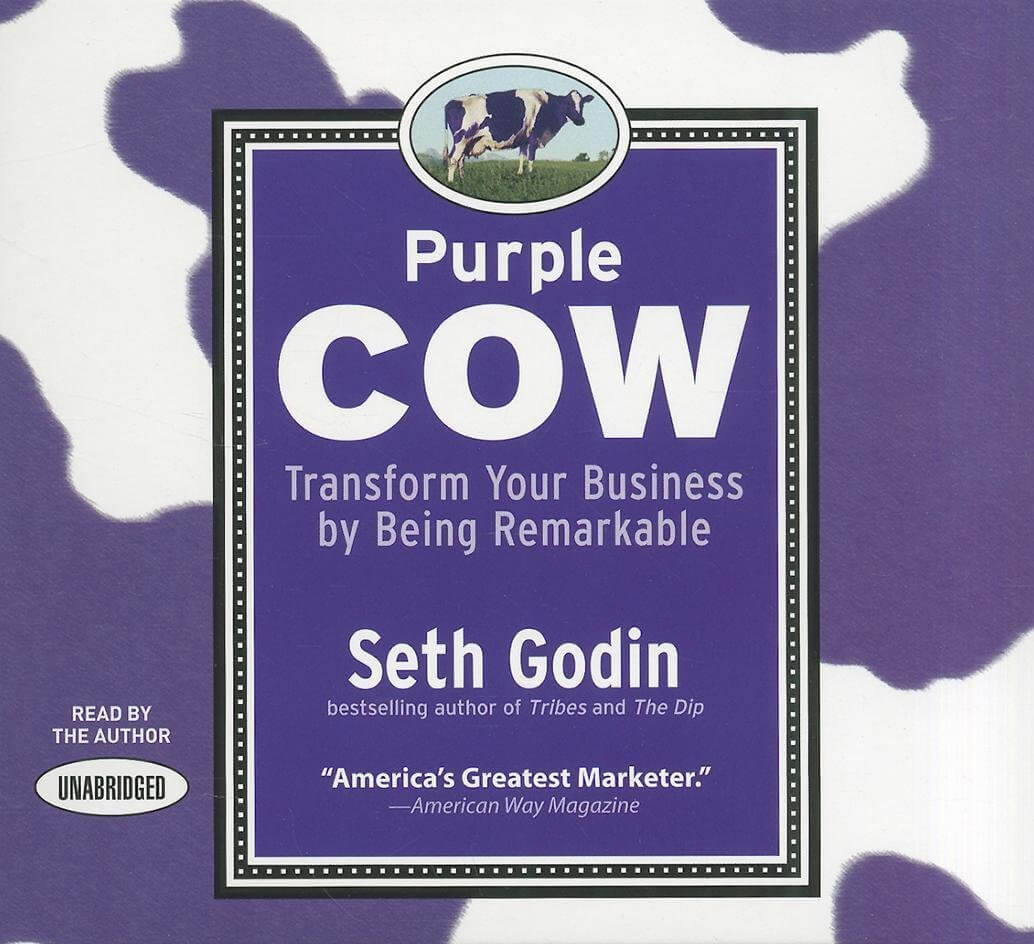 Formatting Rules and Recommendations Every eBook Writer Should Know
We live in an age when the standards are not as tough as before. We have more freedom to create and express ourselves through various art forms. This evolution has not bypassed print books. They are transformed into electronic books that don't follow as strict formatting rules as their print siblings.
However, there still are a few formatting rules which an eBook writer is recommended to follow.
Use san-serif fonts like Verdana or Arial to make the text easily readable.
Text size of 11-12 is optimal.
Use a simple palette, don't apply many colors to avoid reader's distraction
Structure the text into chapters, use bulleted lists, and apply heading tags (H1, H2, H3, etc.) to make information easily digested.
Use high-resolution images, and avoid GIFs (they can slow down an eBook loading process).
Highlight quotes and stats.
Proofread the text. Don't try to save money on an editor.
Convert a book into three digital formats, such as PDF, EPUB, and MOBI.
Design a catchy cover. Once again, don't save money on hiring a professional designer.
Apply ready eBook templates,e.g., one of eBook templates provided by HubSpot.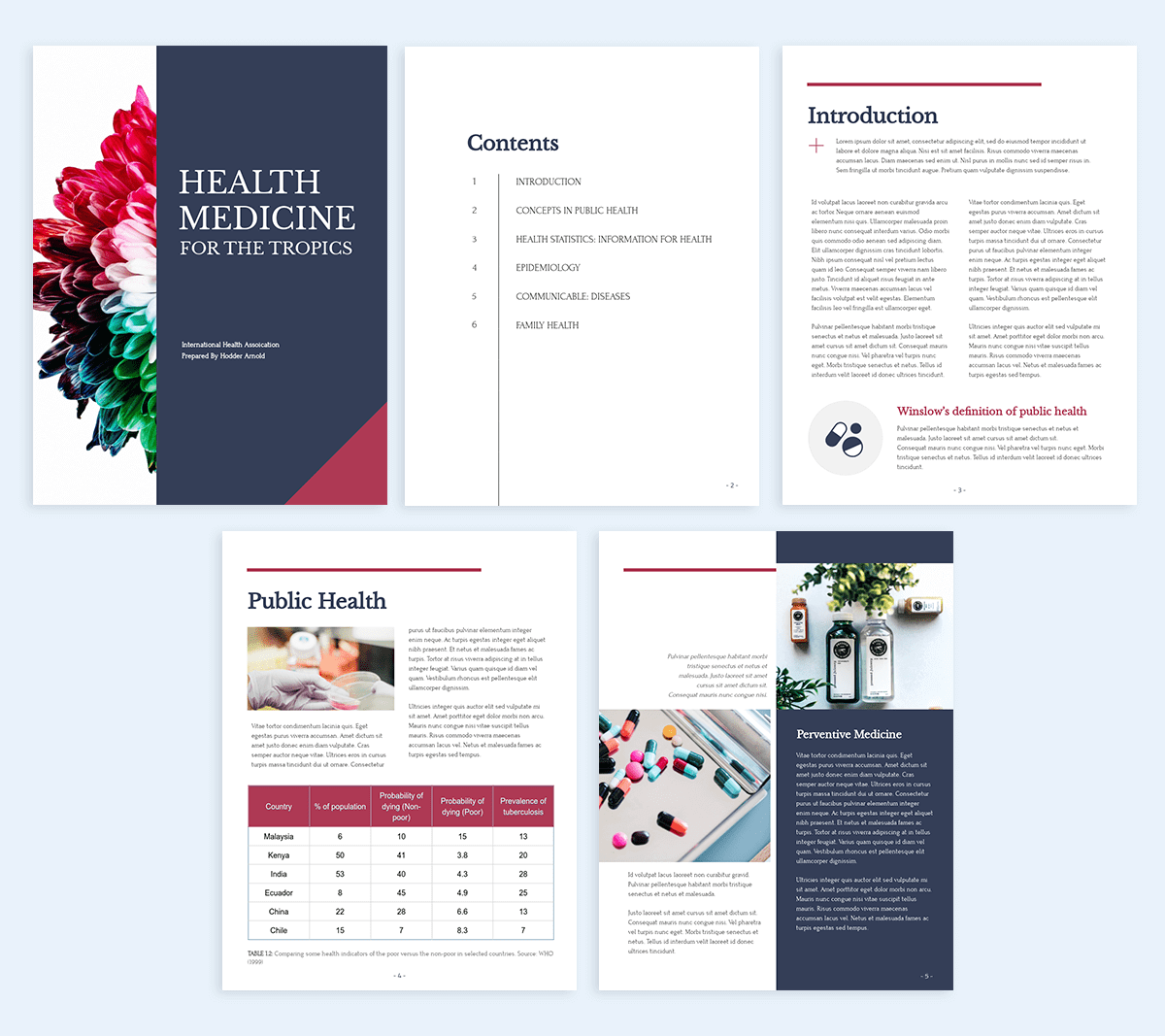 A Step-By-Step Instruction For eBook Marketing
It's time to tell the world about your newborn masterpiece. The below-mentioned eBook marketing hacks and tips might be helpful.

1) Create a landing page and optimize it for the search engine. It is a good idea to include readers' references and comments on a landing page to motivate new web users to buy a book directly from your website. Don't forget to place a catchy CTA button triggering eBook purchasing or downloading.
2) Place a beautifully designed banner on your website to improve lead generation. A great banner helps catch the visitor's attention and bring him or her right to a landing page. Below you can see a shining example of an appropriately designed website banner created by SmartBlogger.
3) Market an eBook using your email list. This is why creating a healthy contact base is so important from the very beginning of your blog marketing. You can use an email list as an additional distribution network for your eBook promotion.
4) Promote it on social media. Create engaging posts and run ad campaigns on the social giants such as Facebook, Instagram, Twitter, LinkedIn, etc.
5) Collaborate with industry influencers. You can engage them to provide a reference or mention your eBook in guest posts in industry magazines and blogs.
6) Submit to eBook directories and online libraries. It will help you not only promote a book and build new backlinks for your website but also to monetize the material.
Conclusion
I hope I clearly answered your question: 'What is an eBook?' and equipped you with a batch of proven practices on how to write and promote it with profit.
Making mistakes on the way to your first eBook is normal. The challenges of this journey are worthy of the benefits your business will receive from eBook marketing. Just put your creative hat on and start creating an eBook that will build new bridges for communication with your target audience and cooperation with future clients.
Do you look for high-quality eBook writing services? No need to look further. Our ReVerb team has a prominent eBook writer who helps brands share their industry experience engagingly and creatively.