Modern users are wary of reviews and testimonials as it's too easy to fake them.
However, it is also easy to draw a line between a genuine review and a bespoke one, as the latter always lacks specificity, sincerity, and accuracy. In the meantime, authentic testimonials are a powerful marketing tool and social proof if written honestly.
In this guide, I'll show you how to write a testimonial that will convince customers to buy and create their own trustworthy testimonial for you after a successful purchase. 
We'll check out:
What is a testimonial;

How to write a testimonial for business;

How to ask for a testimonial;

A batch of appealing testimonial examples.
Let's dive in.
What Is a Testimonial? Types & Examples
In a nutshell, a testimonial is a feedback your customer shares with you after a successful deal and positive experience. You use it as social proof of your expertise to show potential clients that you are worthy of their business. 
Testimonial Examples & Types
So, let's look at the main types of testimonials with examples: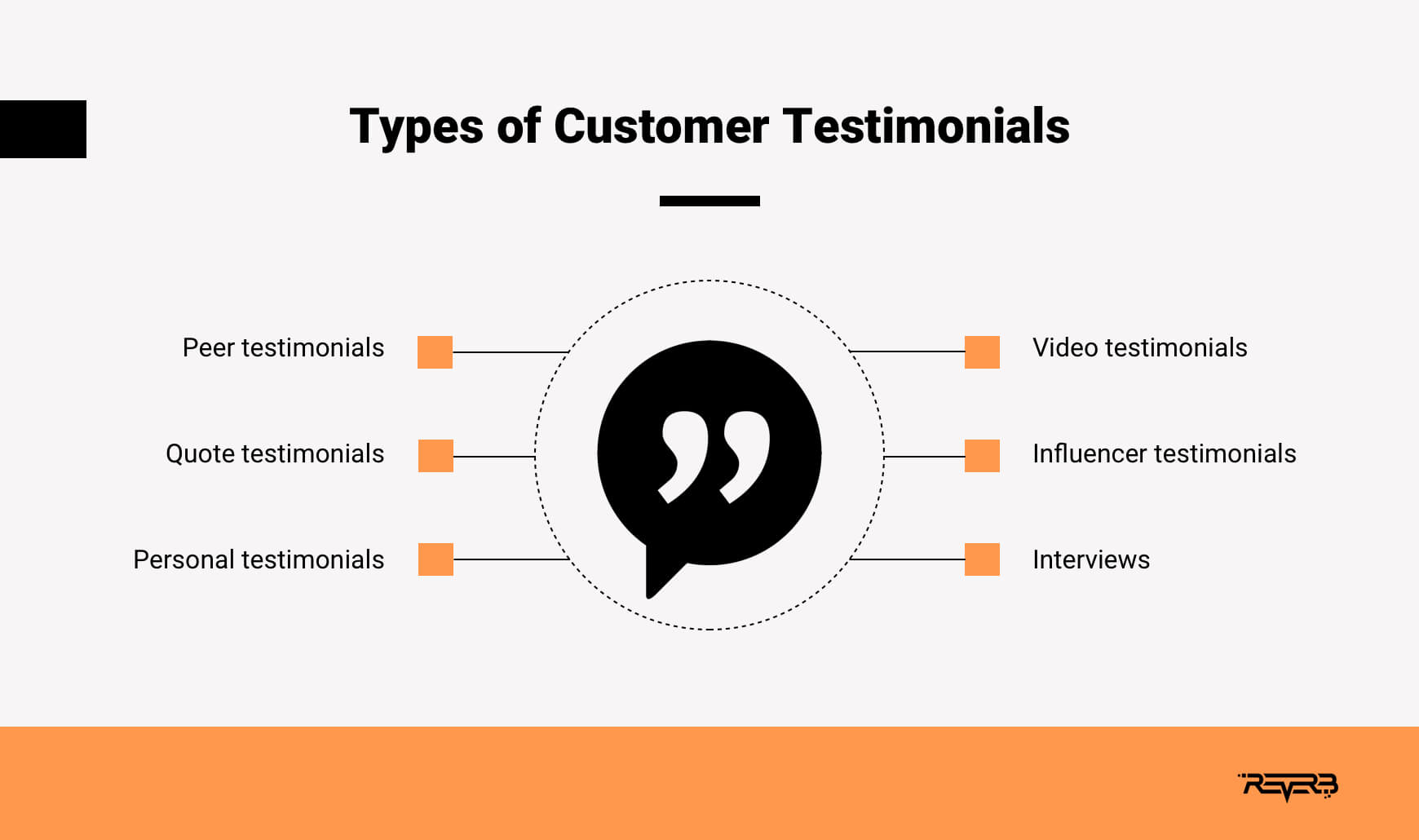 Peer testimonials
The best thing about peer testimonials is that they strengthen the connection with your target audience. The only thing you need to do is to ask the most typical customers to share a testimonial. 
Here is how it is realized by WPZoom. Pay attention to the phrase "You are in good company" – it motivates you to join and start trying the products.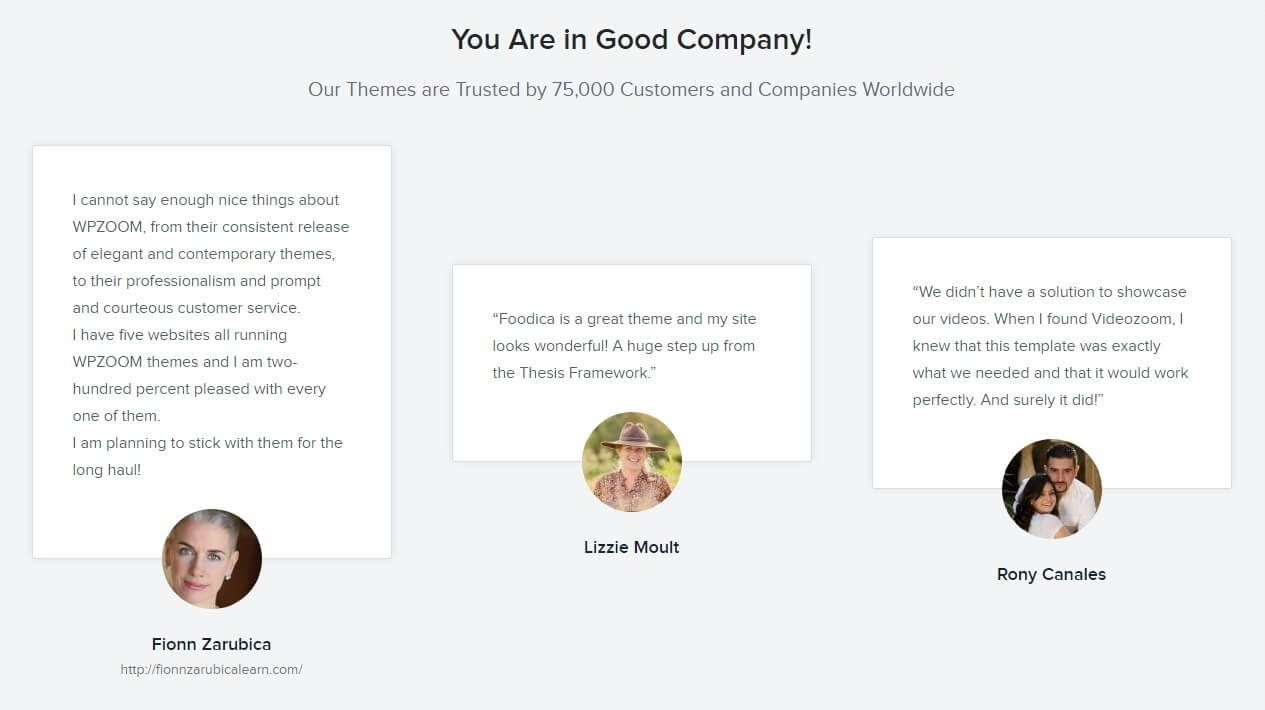 Quote testimonials
A testimonial in the form of a quote is an easy way to highlight the most important thing, your unique benefit, or the most positive impression of your customers.
Here is one of the quote testimonial examples by OptimMonster. By the way, they used a nice trick – reinforcing the sign-up CTA with the client review.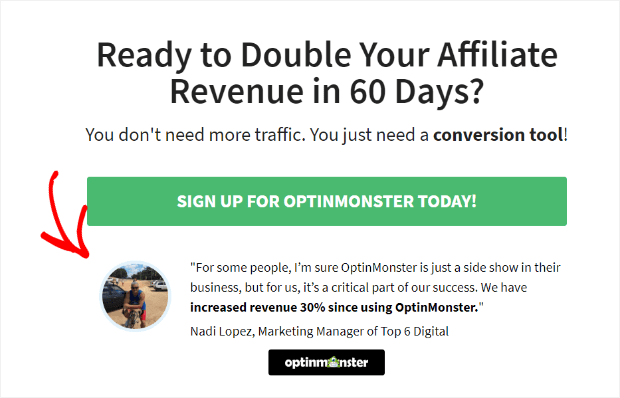 Social testimonials
It's feedback written by a person and posted by him/her on some social media channels. Just ask your most loyal customers to recommend you on Facebook or Twitter. It costs nothing for them and will take no more than 2 minutes. Then, don't forget to share this post on your business page.

Video testimonials
Video is the most adored type of content to date, and it becomes even more powerful when you work with video testimonials. 
Firstly, videos are more difficult to fake, especially if a happy customer shows a real product or shoots a real-time video (for example, from a hotel). And secondly, most users like to compare products and services by watching videos about them, and video testimonials may become your competitive advantage.
For example, here is a carousel of video testimonial examples for the bioClarity self-care brand.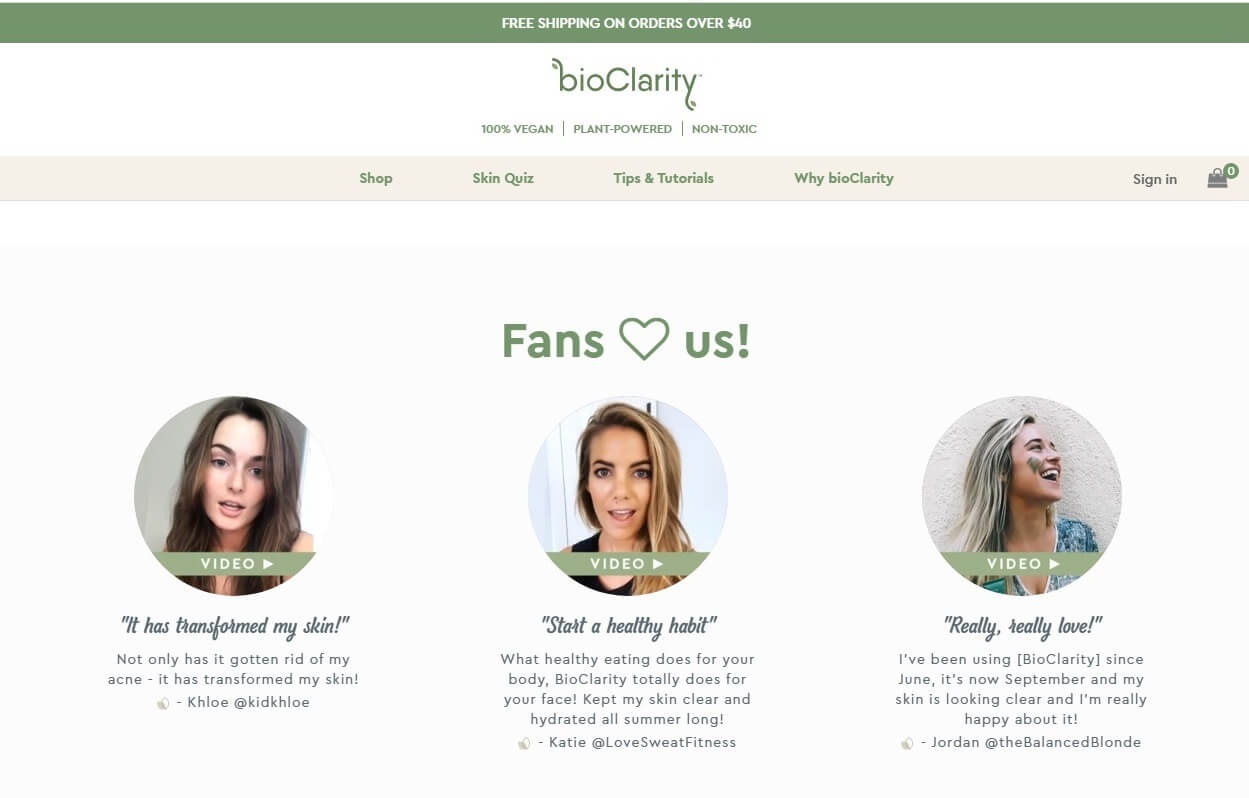 Interviews
Interviews are also effective if you want to come up with a trustworthy testimonial for your business. Just as videos, interviews prove that there is a real person, and the testimonial becomes more reliable automatically. And secondly, interviews always have storytelling elements which are powerful marketing tools as well. 
For example, Oberlo tells the success stories of its customers in the form of long-read interviews. 
Hint! Their content is exclusively user-generated – they get it with the help of a Submit a Story button and gather a lot of proven testimonial examples in a tick.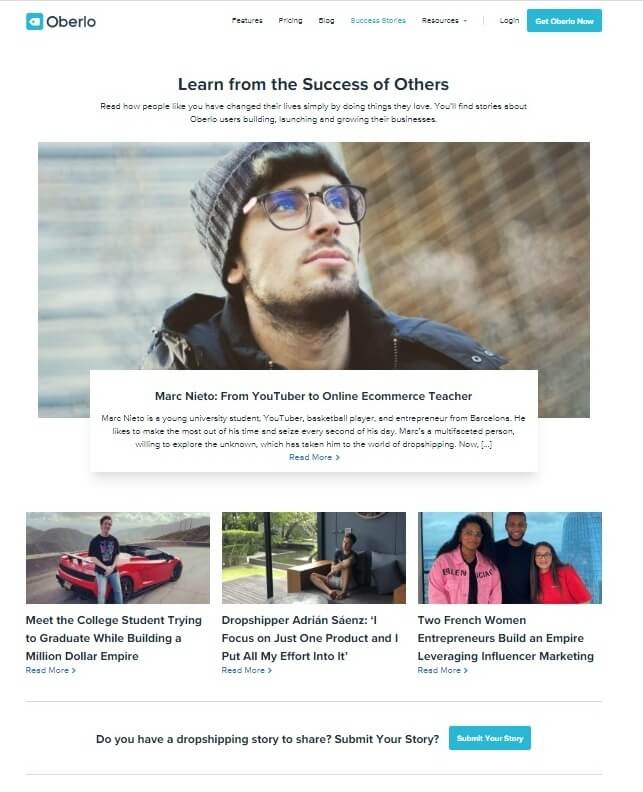 Influencer testimonials
If an influencer gifts you with a testimonial, you are lucky. The name of the influencer alone will be a great advertisement for your products and services.
For example, here is how Brian Dean uses a short review left by Neil Patel (no less famous SEO star).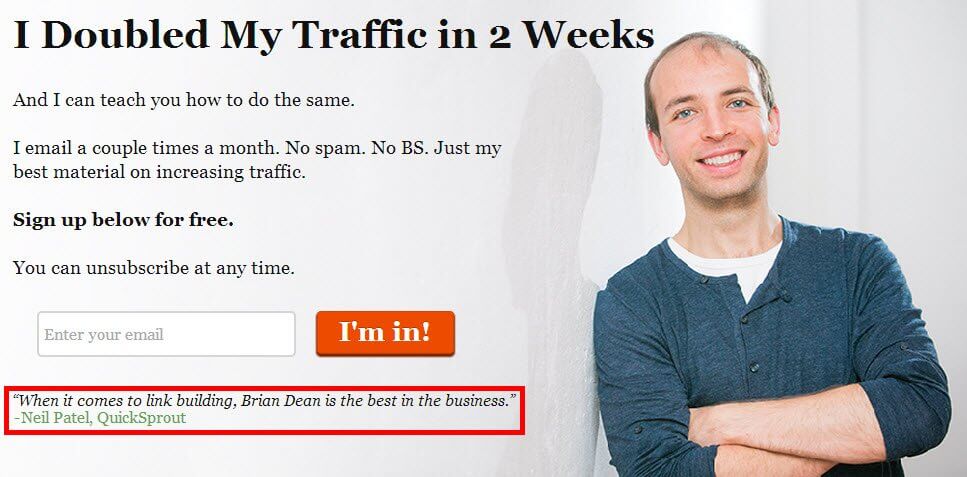 How to write a testimonial if you are an influencer? Neil takes it easy. Even despite the fact that the testimonial is quite short and doesn't contain any proof, it still looks trustworthy because of the name of the influencer who shared it.
How to Write a Testimonial
: The Main Elements to Include
Getting high-quality feedback from your customers is not so difficult, especially if you know how to write a testimonial for business and are ready to assist your customers with this task. 
Here are the main elements of high-quality and trustworthy testimonials capable of showing your real pros and motivating potential users to buy from you: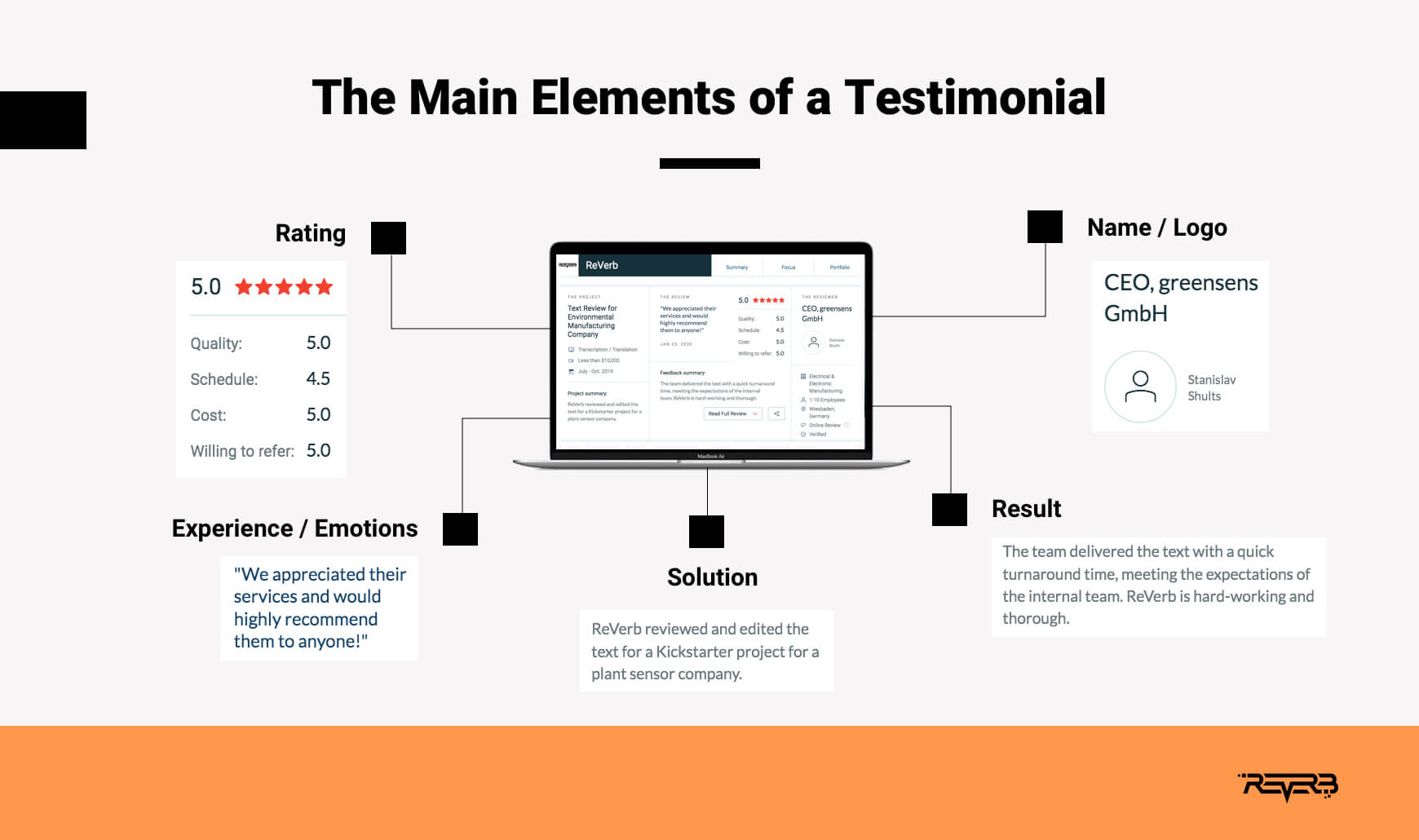 Face and name (plus company's logo).

This is the first element in building credibility, and one of the most essential components of a peer testimonial. 

Problems and challenges.

It will also be good if your customer shares his/her initial problems, challenges, and fears since they are the same for your target audience. This will help the newcomers to your website in the realization that they are not alone with their doubts. 

Solution.

There should be a clear answer to how exactly your company helped your customer with solving his problem. 

Result.

There also should be a result of your cooperation, preferably, shown with statistical data – for example, 80% click-through improvement or 25 kg lost. 

Experience.

Optionally, your customers may share general experiences and impressions during and after collaboration with you. 

Emotions.

If there is room for emotions in your business (the case for B2C but not for B2B), invite your customers to share their emotions as well – they are very strong triggers and motivators. 

Rating.

Optionally, you may offer them to evaluate your products and services using a 1 to 10 system. 
How to Ask Clients for a Testimonial – 6 Easy Ways
How do you ask for a testimonial? It is very easy, especially if there are really no doubts about the quality of your goods or services. 
Here are several options: 
1. Send a personalized email 
If you are used to communicating with your customers via email marketing, ask for a testimonial in an email. There is no need to reinvent the wheel – just use the customer's name and politely ask if they would create a short testimonial for you. Automation of the review collection process via email marketing tools is one of the best practices for e-commerce businesses.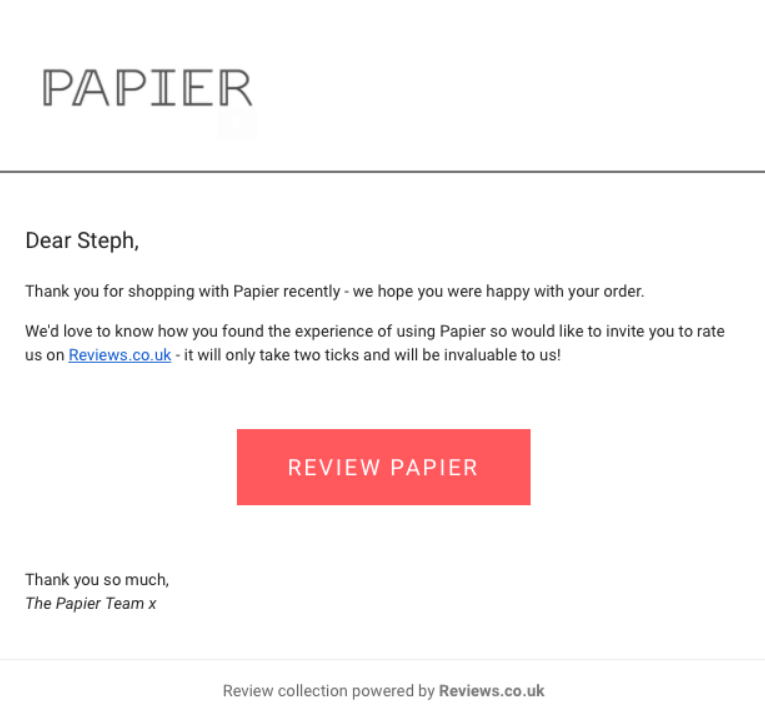 2. Offer a bonus or discount
If you are just starting building relations with a particular customer, he or she may not be ready to come up with a testimonial for you. That is why you need to motivate them. Offer a small bonus or a discount on the next purchase in exchange for feedback. 
3. Create some urgency
This old marketing approach will be useful in this case as well. Continuing the previous advice, offer a discount in exchange for feedback but set a certain deadline for this action to be completed. 
4. Collect testimonials on the authoritative review sites
Depending on your niche, you may get registered on the relevant review platforms that allow users to leave testimonials for the companies they've worked with. 
For example, digital services providers are often registered on Clutch.co and GoodFirms. SaaS companies prefer Trustpilot and Product Hunt. SMBs from offline sectors focus on Yelp. 
The majority of review platforms have an automatic invitation system that allows you to send personalized requests for testimonials to customers in just one click.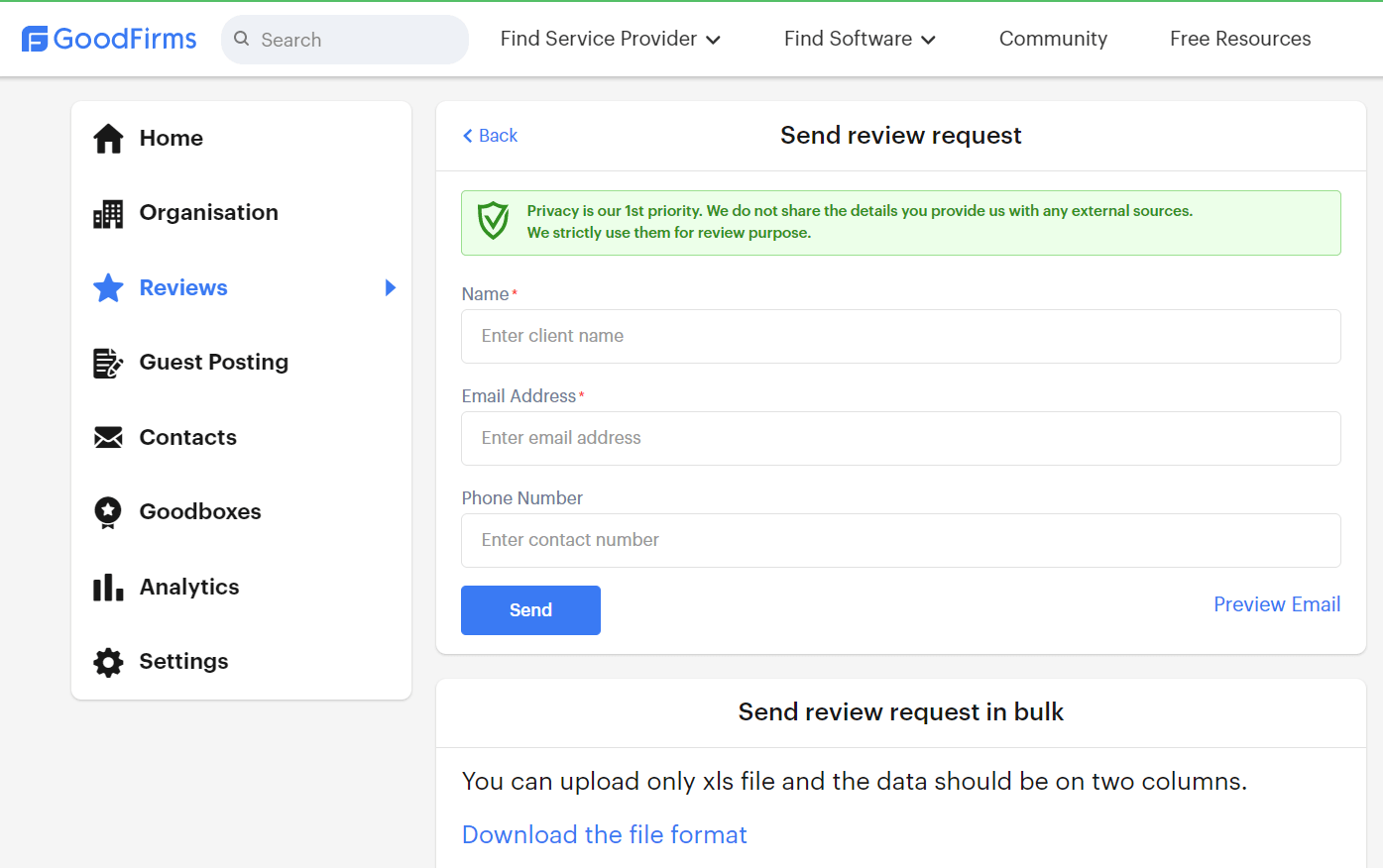 5. Ask the right questions
Review the testimonial structure we've provided above and come up with specific questions for each of your products/services. Create a branded customer testimonial questionnaire to simplify and accelerate the process of gathering new reviews. 
6. Prepare an easy-to-fill template
Even the most loyal of your customers don't want their lives to become harder because of a testimonial you are asking them to write. So, come up with an intuitive template your clients can fill in. 
Here is one of the simplest testimonial template examples that you can apply: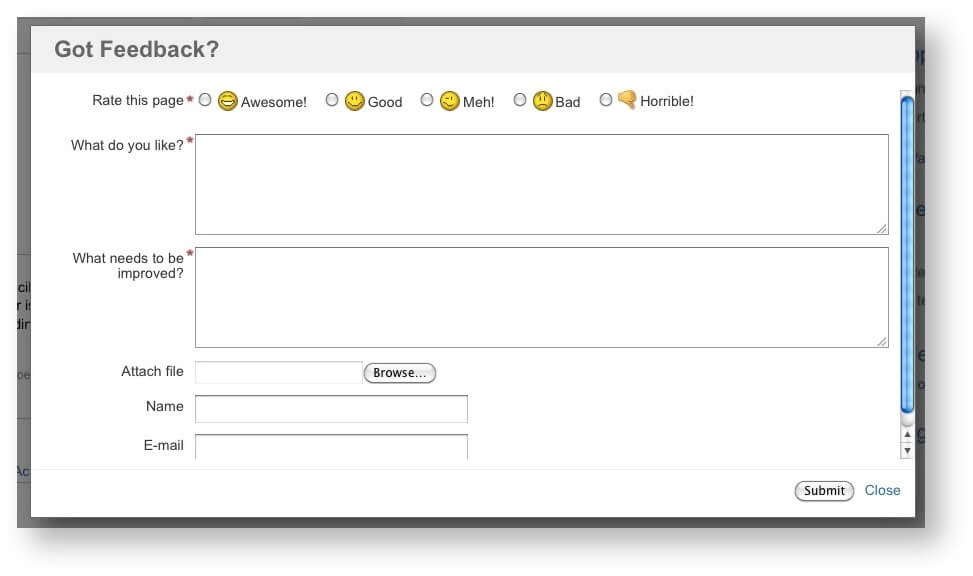 Special Tips for Writing a Good Testimonial 
How to write a good testimonial for your business? Well, just follow these Do's and Don'ts. 
Do's
Use a short quote as a headline.

We have already talked about the quotes as testimonial types, however, you may strengthen your peer testimonial even more by using a strong quote from a text as a catchy headline. 

Keep it short.

If it is not an interview or a success story, there is no point in writing a novella. What is more, your customers, most likely, are not ready to write a lot. So, your task is to offer them such a "

how to write a testimonial

" template that they spend only a few minutes on this task. 

Make a testimonial SEO-friendly.

For example, if the testimonial you are asking for is about a certain product or service, you may revise it a little and make it more SEO-oriented. Just add some keywords in the most appropriate places in the text. 

Kindly ask your customers to be specific. A lot will depend on the testimonial template you offer them, however, you may ask them to be as specific as possible about the product or service they are going to review. Avoid fluff, and focus on facts.
Don'ts
Fake names and photos.

Never use fake names and especially stolen photos since, in most counties, this is illegal.

Fake reviews. Never ask freelance writers or somebody else to generate fake reviews for your products, since it is not so difficult to distinguish between a true and fake review. There is even an AI tool that is able to analyze written speech and make a conclusion about authenticity. 
Lack of structure.

This point is once again about the template you should provide and specific questions you should ask. Otherwise, you are risking getting vague testimonials that will be similar to pre-ordered ones even if they are real. 
How to Effectively Use Testimonials On the Site
Collecting a batch of testimonials is half of the success. Now you have to present them in the most attractive and catchy way. Creating a testimonial section or a separate page on your site is the perfect solution.
Here are some testimonial usage best practices:
Place the best reviews on the homepage
Your best and most persuasive testimonials should be clearly visible. So, place them on your homepage. As for the types of testimonials, in this case, it is reasonable to use peer testimonials, video testimonials, success stories, or interviews. You may use some video testimonials software as well but make sure that the presence of clips doesn't spoil the user experience. 
Another great idea is sharing the testimonials from another reputable review platform where you're present (for example, Clutch.co, Product Hunt, etc) using pre-built widgets. Generate the code and embed it into your site.
Reinforce your blog posts with video testimonials
So, as for video testimonials, articles related to a certain product or service are the best places to publish them. Firstly, they will help to form the right impression of the user, secondly, they will improve dwell time on the page. 
Add testimonials to the pages of product/services they are about
It is very logical to place product or service-specific testimonials on the pages that are fully devoted to them. In this case, you may try different strategies and play with testimonial types in the ways you like. The most common way is to present the review right below the product description.
Design a carousel
Carousel is a classical way to design your testimonials in an engaging and stylish way. This approach is equally suitable for home page and product pages. 

Conclusion
Getting testimonials from your previous customers and using them for converting your future ones is not as difficult as it may sound, especially after reading this guide.
ReVerb is a reliable marketing advisor nearby. We're glad to offer you competent assistance in creating testimonial page designs, gathering feedback from your customers, and turning their reviews into a strong sales tool!