At first, think through the idea of your project – it will be the leading theme of your WP. Adapt it to your target audience. Consider everything that you know about their interests and needs. A little tip: imagine your ideal reader in mind while writing a white paper to convey truly significant thoughts.
Don't forget that among your users you can face experienced people who know the industry very well but also the newcomers who have never dealt with such business before. It's not easy but you should do your best to compose the relevant content for both of these groups at the same time. Take care of every individual potentially interested in your ICO. Focus on the reader's most painful issues and present your solution to them.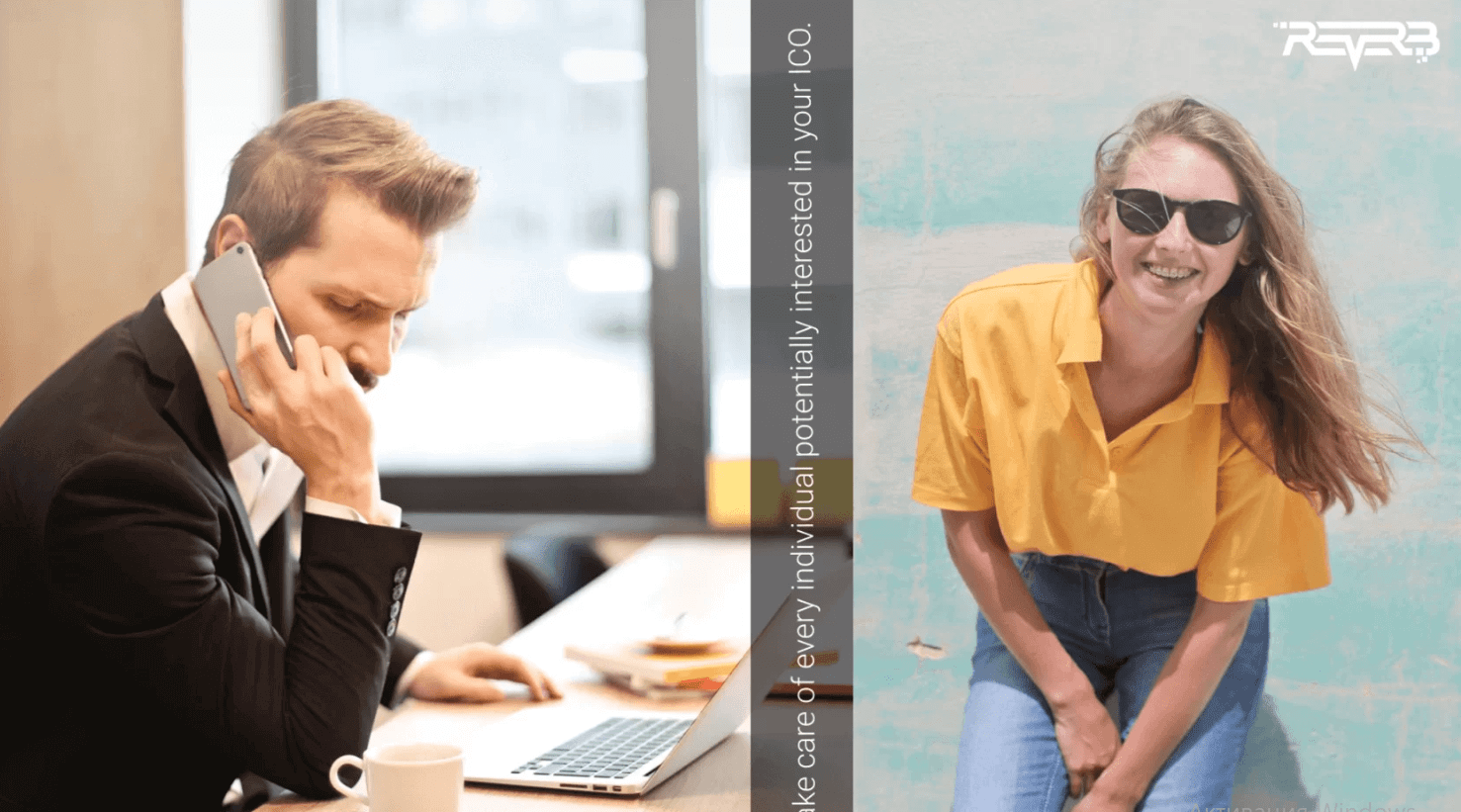 For example, let's analyze a white paper prepared for a particular industry, e.g. medicine. When it comes to the creation of medical white papers, the tone and style should be more academic than in entertainment, as medical professionals will make up a larger percentage of the readers than the general public. Medical white paper writers need to know how to make the document an educational essay and a sales brochure at the same time. Surely, this requires a deep understanding of the subject.
In fact, medical white papers tend to have the same structure, parts, and peculiarities as non-medical ones. The main difference is that as a scientific document, it can have a significant effect on human's health, so it must be based on a data-driven approach. It should include a lot of charts, graphs, images, tables and scientific terms explained in a simple way, where possible. This means finding an experienced medical white paper writer can be difficult.
By the way, at ReVerb, we closely work with ICO projects from the healthcare industry, assisting them in a wide range of promotion activities, including white paper creation, writing ICO pitches, and PR to distribute their content.
The second thing to consider is your company's expertise and awareness. Include very precise research on a current state of your market and reinforce it with some reputable estimations from the opinion leaders in this niche.
Thirdly, clearly define the problem you want to solve. This should be the issue that your users face often, if not daily. Persuade them that your solution will eliminate even the tiniest sign of the existing pitfall. Show that your product is an ultimate panacea to their pains. Make sure that you have proven your solution by the accurate examination and experiments in this field of the study. Check and double-check all the available thematical online and offline resources and facts.
The last point is the necessity to form a specific plan since it will be very hard to try to keep an abundance of numbers, facts, and ideas in mind while writing a white paper. Make a logical and easy to follow plan with time frames and additional information that can come in handy. A very useful tool for this purpose is a mind-map. It will help you collect and combine all the pieces of data belonging to your project. Mind-maps will also allow you to connect and organize all these components in an easy to perceive visual format.
Example of a mind-map: