Do you want to avoid manual processes taking up valuable time and resources in your business and optimize workflows? Look no further than Solvaa Automation Academy & Consulting, which will help you leverage the power of business automation. 
Business process automation is essential in today's highly competitive market, and Solvaa is the expert agency to entrust this important task. By applying the best practices and utilizing the most popular automation tools, they'll help you save time and money while increasing productivity and driving your company's growth. 
About Solvaa Automation Academy & Consulting
Solvaa is represented by top-level Zapier-certified specialists and automation consultants. They bring their exceptional knowledge of Zapier to the table, encouraging organizations to automate and streamline their internal processes through this powerful app integration platform.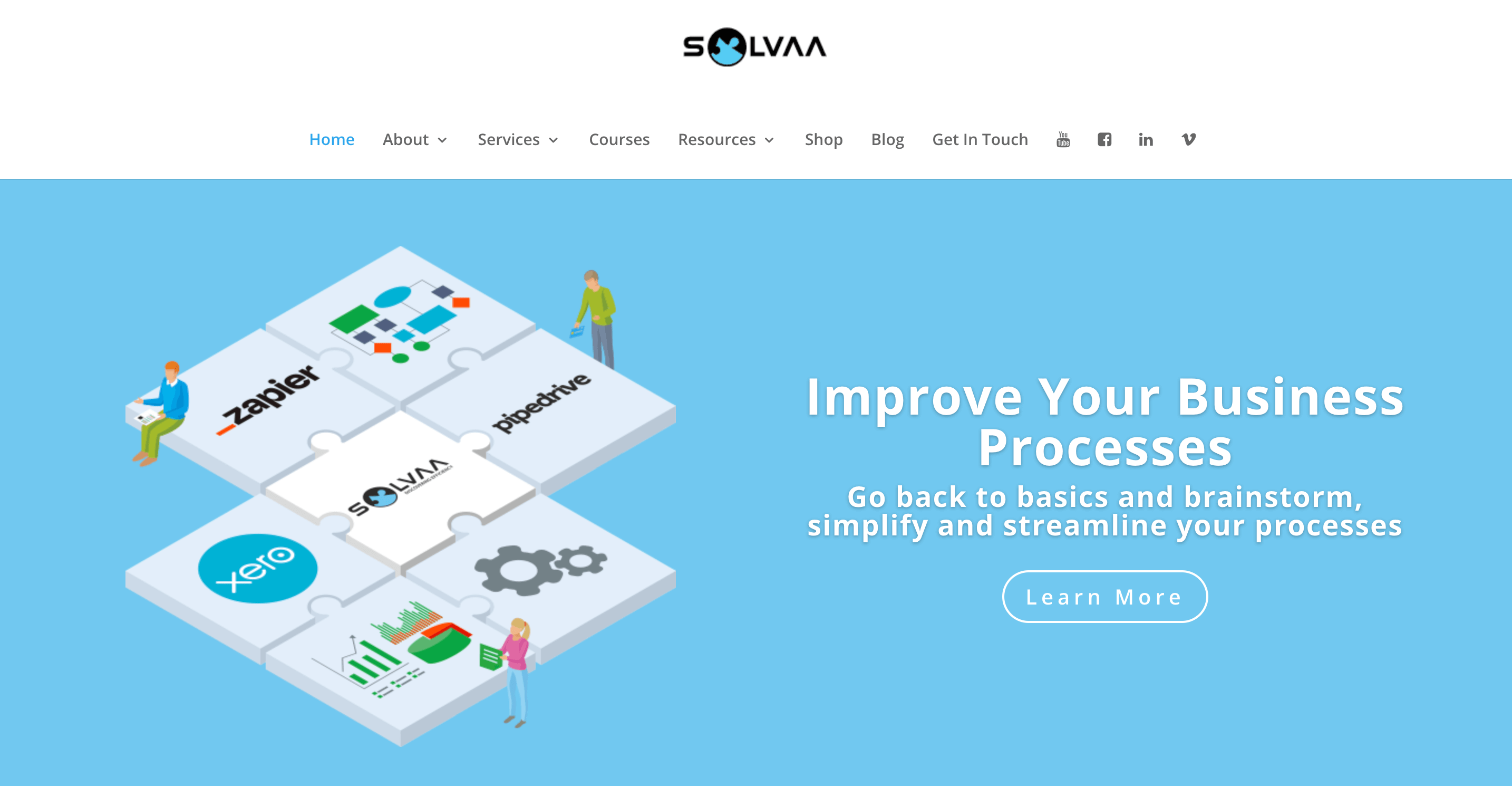 Based in the UK, Solvaa's core services include Pipedrive CRM consulting, Zapier workflow automation, Process improvement, and Xero accounting advice. Solvaa applies cutting-edge problem-solving abilities based on a systematic strategy to create effective and analytics-based business process solutions that reduce human errors and save time. 
Solvaa's experts consistently and reliably streamline routine operations, improve clients' internal processes, and helps businesses earn more by increasing their productivity.
Meet Kelly Goss, CEO & Founder Of Solvaa
Kelly Goss, the company's founder, has been its driving force since the agency's inception in 2016. 
Kelly is a top-notch business process automation expert and author. She has significantly contributed to the field by sharing her professional insights and expertise in Automate It With Zapier, the most comprehensive guide on the subject.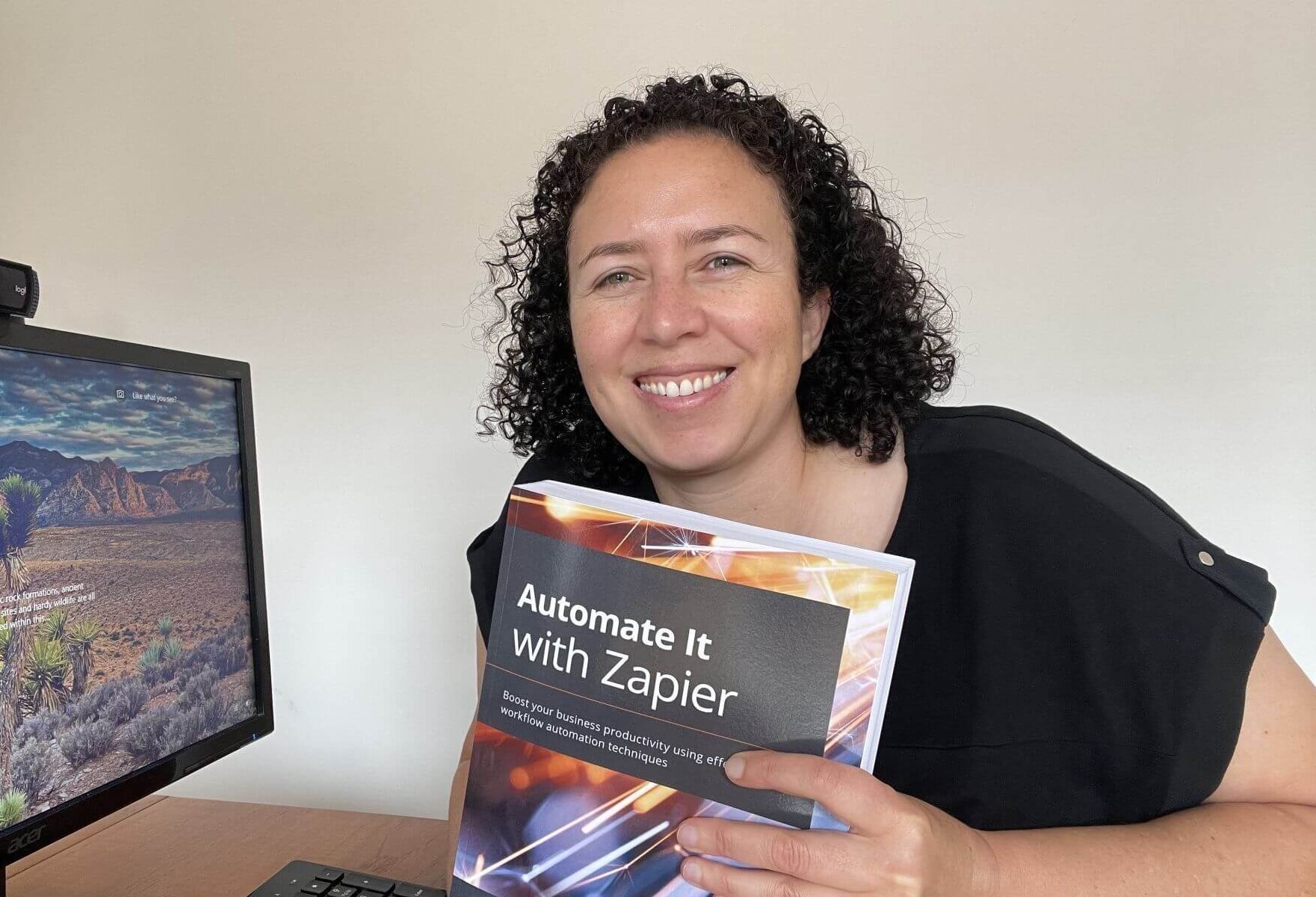 Kelly has yet another achievement to her name — the "Simple Automation Blueprint: Zero to Hero," an 8-week learning course that enjoys great popularity. This is your one-stop shop for learning everything you need to know to automate business processes with Zapier, providing a comprehensive mix of workshops, weekly Q&A sessions, and recorded quality content.
Kelly's extensive knowledge and experience have helped establish Solvaa Automation Academy as a best-in-class Zapier development service partner for creating next-generation automated solutions for businesses.
In addition to being an exceptional problem solver and top-grade Zapier expert, Kelly is a soul artist who enjoys going on exciting adventures, eating delicious street cuisine, and appreciating unique works of urban art.
Boost Productivity With Solvaa Automation Academy & Consulting
Solvaa helps you save time, cut costs, and maintain flexibility as you expand your company by optimizing your systems and streamlining and automating internal processes. 
In fact, their coaching, training, systems & process advisory, and Zapier-based automation services have resulted in weekly time savings of 45+ hours for clients. When achieving such a great level of business automation with Solvaa, you free your employees from manual tasks and repetitive duties. Instead, they focus on what they are best at, such as providing first-rate customer service or implementing advanced strategies to move your business to the next level.

Solvaa Automation Academy & Consulting provides continuous guidance to automate end-to-end processes for businesses of all sizes, from one-person operations to multinational conglomerates. They are perfect partners for solopreneurs, micro-businesses, and SMEs. 
Customers choose Solvaa because they are process-oriented, innovative problem solvers who keep the big picture in mind to craft an exclusive automation strategy that drives business growth.
Working with Solvaa Automation Academy & Consulting is a winning solution when you need help with the following:
Improving the performance of your current infrastructure and processes

Constructing whole business systems modified to fit your requirements

Developing Zaps (automated workflows), whether simple or complex

Fixing Zap problems

Coaching and training on adopting a "Systems, Process, and Automation Mindset" and learning to document processes with Zapier successfully.
The key service areas they'll provide you with include consulting & implementation and training & coaching.
Consulting and implementation
Solvaa Automation Academy & Consulting experts employ tried-and-true methodologies and tools such as Zapier, Pipedrive, Xero, or others by your request to develop and implement effective automation solutions. They can help you automate your marketing, sales, finance, operations, reporting, and any outliers like human resources.
Training and coaching
Solvaa offers an eight-week online group coaching course, Simple Automation Blueprint: Zero to Hero. Passing this course will help you develop and implement a digital automation strategy with Zapier per your company's unique automation philosophy. 
They'll teach you how to evaluate what needs to be automated, what can be automated, how to put your automation strategy into action with Zapier, and how to understand your current operations better. 
Verdict: Is Working With Solvaa Worth Trying?
Working with Solvaa will allow you to take advantage of the benefits of business process automation. Their attentiveness to detail and clear communication will make your cooperation smooth and delightful. 
Being top-tier experts with an extensive experience in their field, they will provide you with excellent service and professional assistance to optimize your business. 
For more information on how Solvaa Automation Academy & Consulting can transform your business processes and propel your company to new heights, please contact them directly to set up a free discovery call. 
Join Solvaa and take the first step toward a more productive and prosperous future!