Apart from the major reasons why email marketing is important, there are minor reasons too.
For example, do you know any marketing source offering the same personalization capacities? You won't argue that personalization is a crucial factor nowadays. While social networks are just starting to encourage it in newsfeeds and ads by adjusting core algorithms, mailing services have been successfully providing this valuable feature for years.
Scalability is the next benefit of email campaigns. The size of your operation is always up to you, and only you can decide if you wish to either scale your business or shrink it down for a while.
Emails are easy. Yes, you'll need to spend some time learning your user base, checking your email marketing metrics and building your email marketing funnel, but in terms of implementation, mailing workflow is simple, especially if you use automated services. This advantage is gaining importance when you need to make prompt adjustments or initiate a complete change of course.
Email marketing also keeps track of your contacts list, organizing and supplementing that with additional user data.
Another useful perk is its compatibility with all existing desktop and mobile devices. Mobile is on top today, and it also is connected to email marketing, as billions of people are checking their emails daily via mobile devices no matter where they are and what they do.
Based on Techcrunch data, around 75 percent of 900 million Gmail users check their accounts via mobile devices. Despite the not-so-rapid growth in the number of new Internet users (under 10 percent per year), the increment of new smartphone users is well above 20 percent yearly. Email marketing lead generation on mobile can be considered one of the top priorities for marketing strategies of 2019-2020.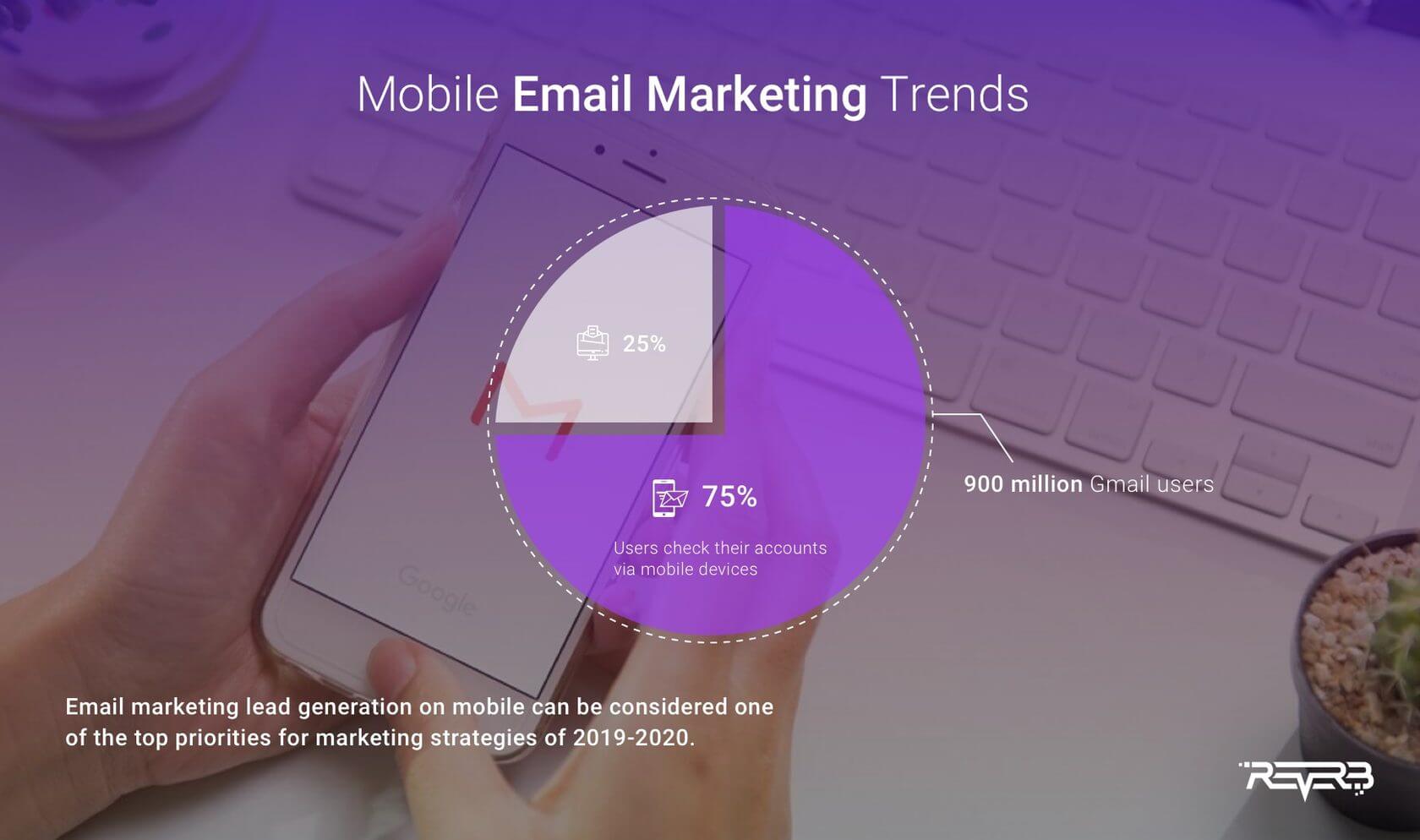 Email marketing is shareable, and thus, your list of potential customers can additionally grow with absolutely no input from your side, operating by mere viral sharing. In terms of campaigns' effectiveness, it means that you can overstep a few stages of your email marketing funnel and go directly to the conversion, loyalty, and advocacy.
To sum up, we must mention the greatest advantage of using email marketing: the universality and durability of it. While social media hugely relies upon current trends and works with specific age groups, social layers, and even locations, emails are all-embracing and global. In some way, it can be compared to classical style in fashion; it cannot grow old.
Conclusion
Trends are changing, technology is on its edge of development, and yet emails seem to be the lasting and credible means of communication. With a solid and thought-through email marketing strategy, you are choosing both the safest and effective way of promoting your idea, service, or product.
At ReVerb, we are sure of the marketing means we're using and we are happy to share our expertise with you. Our professional email marketing specialist will help you create a quick-win strategy and prepare for the fast growth of your business!