Running a successful PPC campaign is not about spending the most money you can.
Once you have won the auction, it is all about managing it smartly and putting your money's worth with active strategies. Due to poor management or generic mistakes, many find their PPC capital flushed down the drain and soon give up.
This is why we are here to help you kick it up a notch with top-six strategies you can use to run Amazon PPC campaigns effectively.
Foundation: What Is Amazon PPC? How Is it Beneficial to You?
Amazon PPC is a powerful advertising channel that enables sellers to increase their product visibility using an auction-based strategy. Sellers may bid on relevant keywords, and the winners are given the top seat on the Amazon search results page as "Sponsored Products." With Amazon Pay Per Click, every time a customer clicks on the sponsored ad, the seller is charged.
When you collect orders through PPC, Amazon indexes those keywords to your product and allows you to organically rank keywords of your own choice. As a result, you can obtain a higher organic ranking and a significant boost in sales in the long run.
6 Strategies to Run an Effective Amazon Pay Per Click Campaign
1. Figure out the buying interest and behavior of your target customers
Knowing your buyer personas and user intent should be your priority. What are people buying? Who are they? Why? When? and How? should give you a clear insight into collecting and using the most relevant keywords in creating a successful campaign. Unless you have the answer to these questions, it becomes increasingly difficult to know where to begin. You could end up targeting entirely irrelevant keywords that could waste your precious time and money.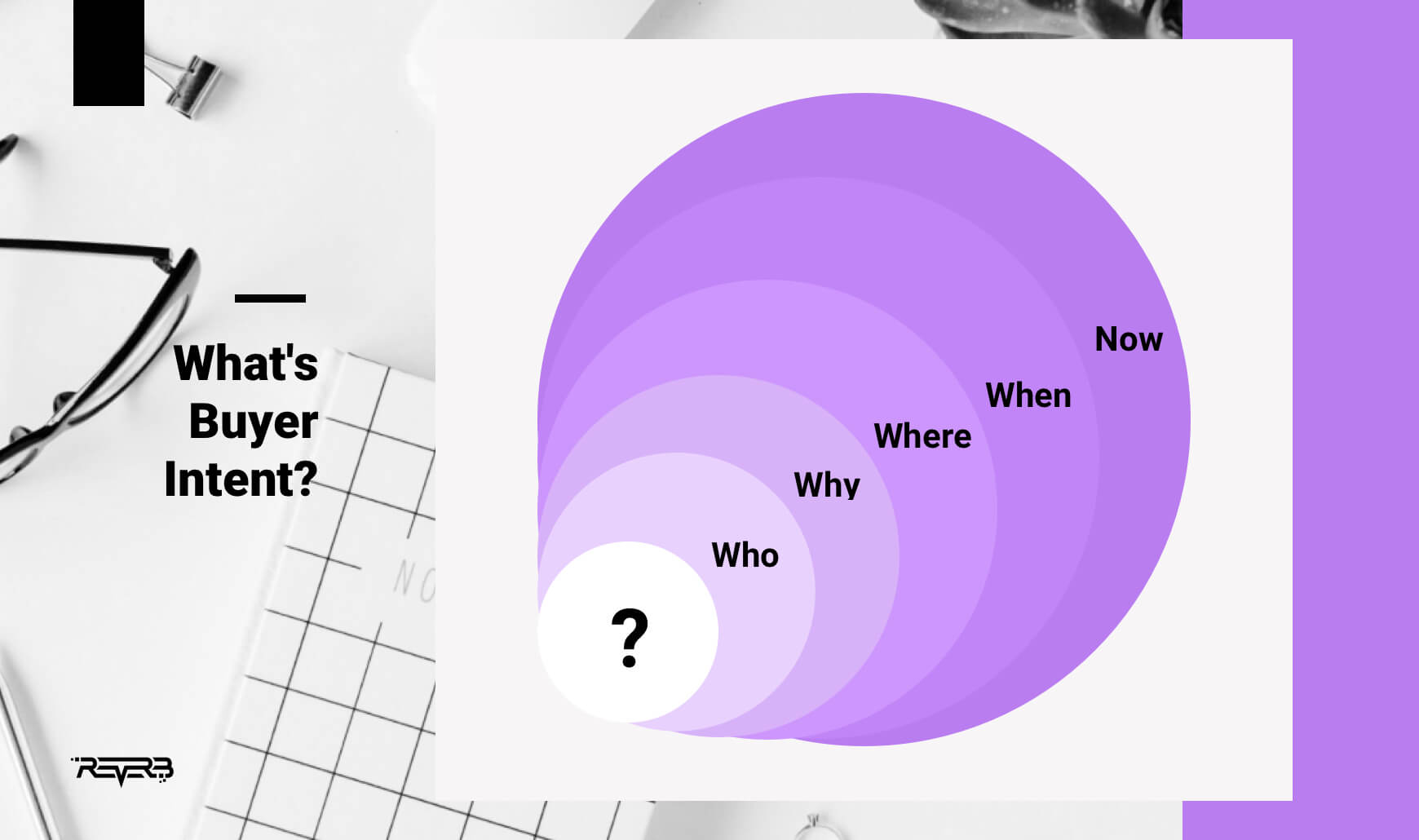 Figuring out buyer behavior could improve your keyword research. The buyers at Amazon will not hit up random words. On the contrary, almost half of the Amazon buyers (48% of users) use highly specific long-tail keywords to do searches. These keywords, either the short tail or long tail, determine their interests and needs. Therefore, allowing you to pick up a pattern useful for your ad campaign.
Luckily, with Amazon PPC, you can target a highly specific audience and have better control over who sees your message. A strategic play based on demographics can turn traffic into profitable conversions.
A basic technique in identifying buyer awareness is to run a campaign explicitly made to test a large batch of keywords. On the merit of keyword performance, you can narrow out the high performing ones and create a separate 'Buyer Intent' campaign.
2. Choose the right keywords
Keyword research is a crucial step in building a strong Amazon PPC campaign. There are several ways you can go about this one. To begin with, you will need the assistance of up-to-date, smart, and reliable keyword tools.
A good starting point is your competitors. Select the top performing competitor ASINs and extract their keywords. From there, you can shortlist keywords of high search volume with comparatively low competition and high organic rankings. Ultimately, keeping in mind the most relevant words and phrases from the user's point of view.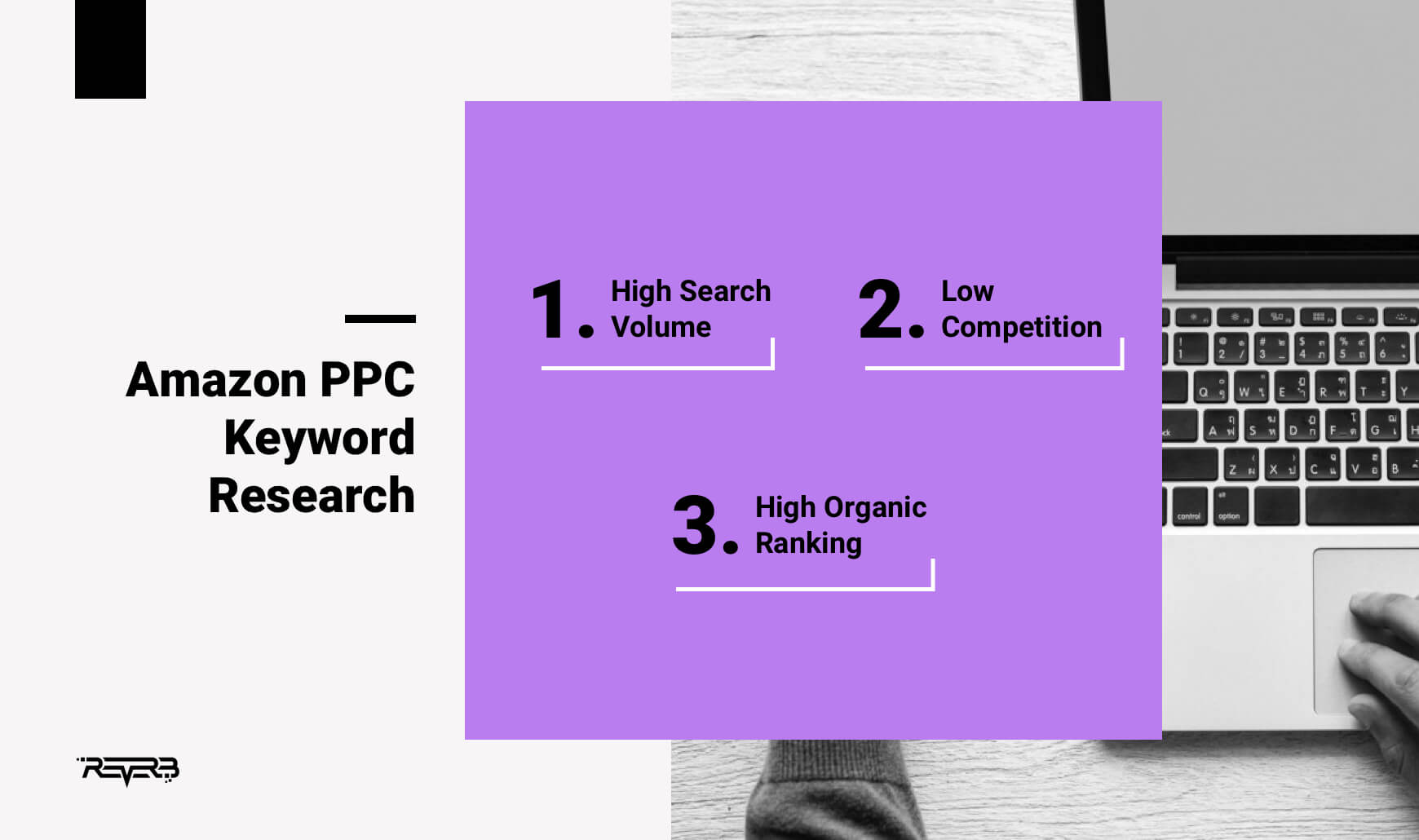 Another way to choose the right keywords is to go for keywords with the Amazon choice badge. Extract all amazon choice keywords on which your competitors are ranked. The idea is to target keywords that have a solid conversion rate. The high search volume Amazon choice keywords are likely to have higher competition, which is why we can target low search volume Amazon Choice Keywords instead.
A basic technique in funneling out relevant keywords is to initially test a batch using a low budget Auto Campaign. Depending on their performance in the next ten days, disregard the poor ones and shift the high-performing keywords into a Manual Campaign.
3. Analyze your Page Ranking
Optimizing your listing with the right set of keywords is not all there is. Actively monitoring their performance plays a vital role in achieving or maintaining the top position/ Rank on search page results. While maintenance is the more obvious goal of tracking, using PPC Amazon for a new product could significantly increase the chances of ranking and make it faster than usual.
Three markers measure your keywords; the Click-Through Rate on the results page, Conversion Rate on the product page, and the Sales generated.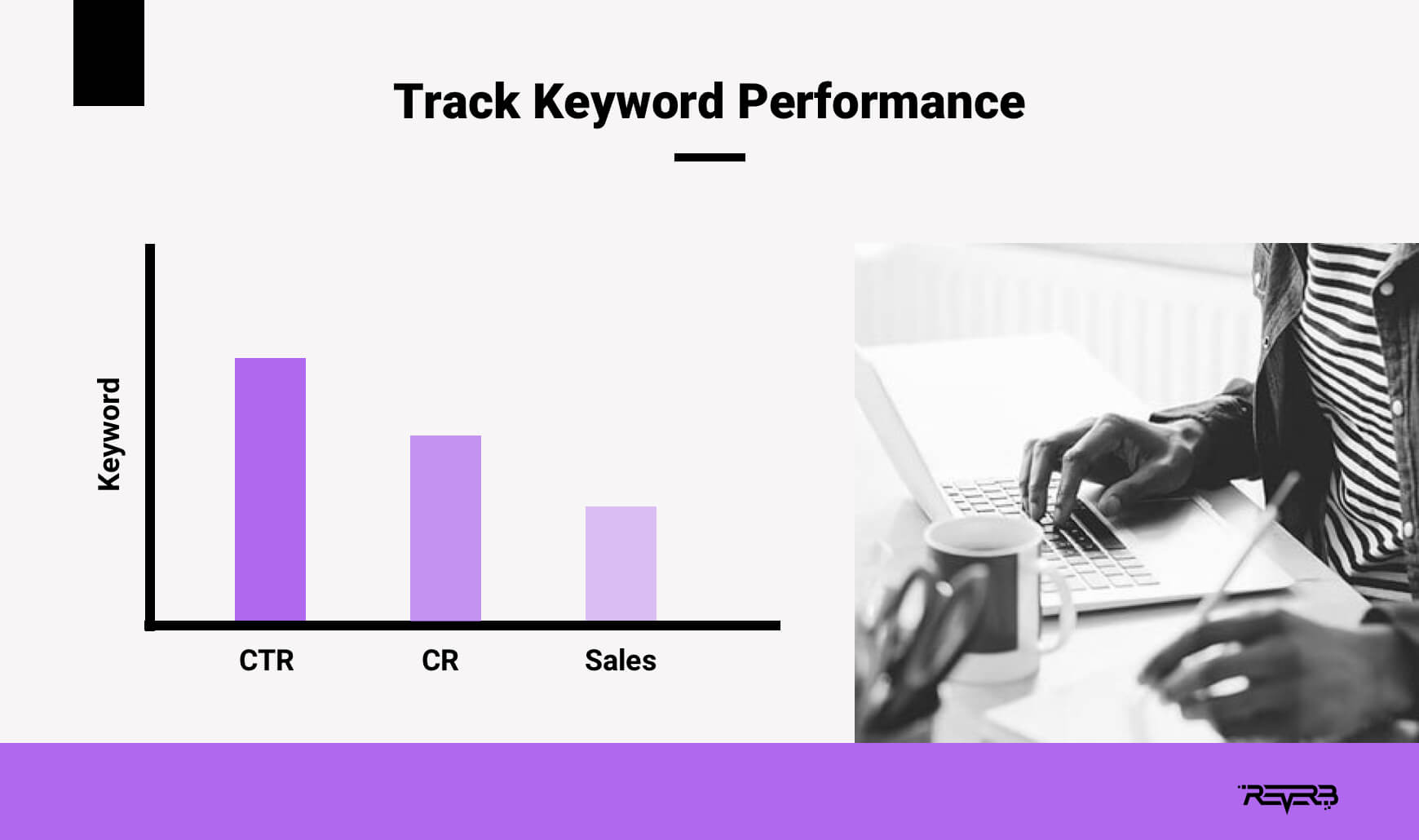 The higher a particular keyword generates CTR, CR, and sales, the higher a product would rank for this keyword. Keep track of which keywords are performing well and which are not to bid accordingly.
When tracking keywords, if you spot keywords that are only costing you and not bringing any ROI, create a separate list and put them under 'Negative Keywords,' so you can cut down your losses.
If your keywords are ranking behind the third, fourth, or fifth pages, a moderate stance would be a better idea. Bid modestly and consistently to preserve your funds and selectively focus on only high-performing keywords. For the high-performing keywords responsible for ranking your product on pages 1 and 2 but are still not on the top of the page, you increase your bids and don't hold back.
To cover all your grounds, pay attention to variations of these top-performing keywords, and select the 'Phrase match' setting for a broader catch in a separate campaign.
4. Modify your bids based on placements
In January 2019, Amazon introduced a set of bidding features that would take PPC auctions to the next level. This new addition grants sellers better control over ad placement and how much you choose to pay for them.
You can optimize your advertising campaigns by adjusting the Amazon bids depending on placements.
Amazon allows you to place PPC ads in one of three places:
At the very top of page one in Search Results.
Among the remaining search results: in the middle, bottom, and the next pages of Amazon SERP.
On the product detail page and other areas such as buy box, etc.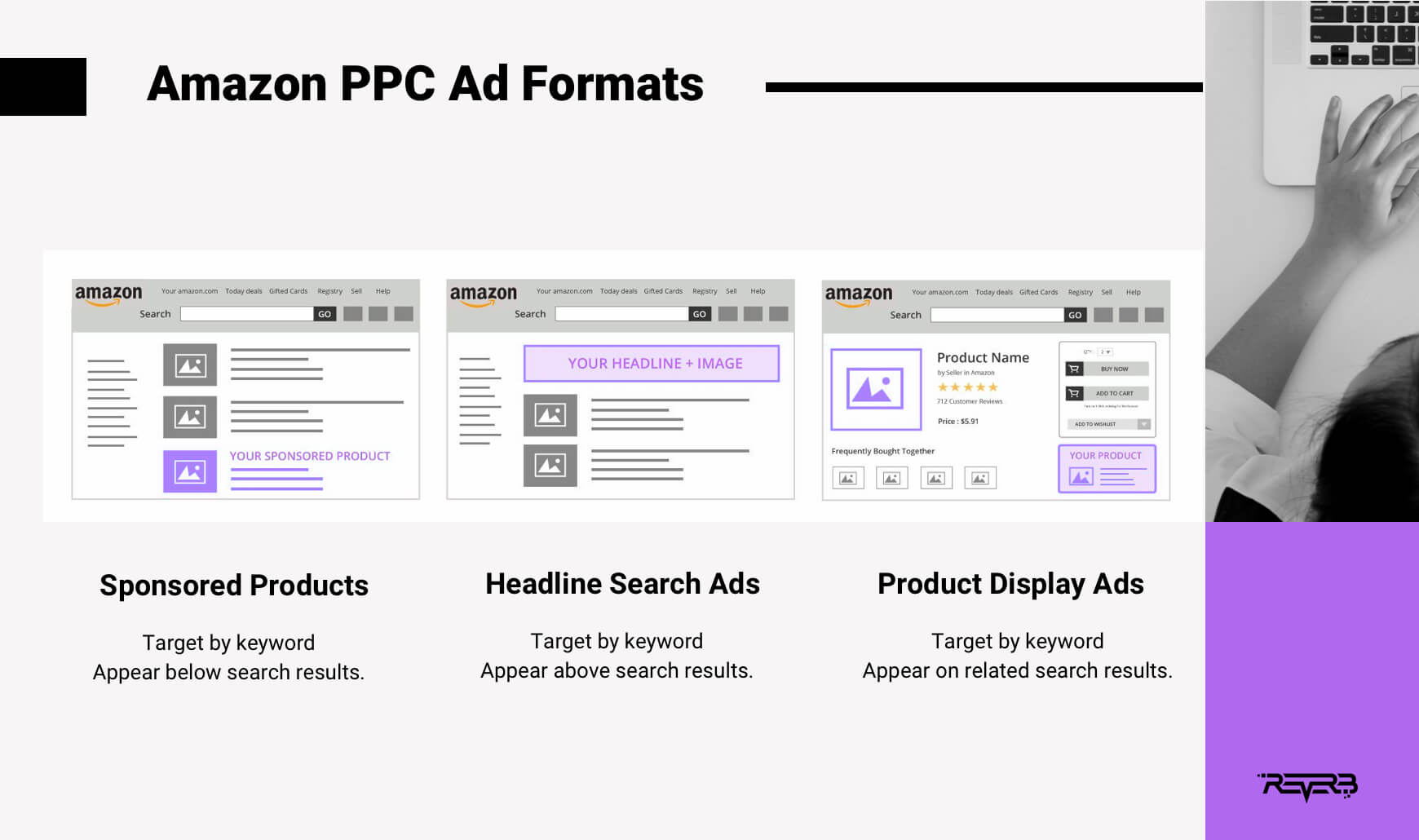 Depending on how well each of these positions performs, you can analyze your placement report to determine which place has been most beneficial to you in terms of CTR and CR. With this new awareness, you can make precise increments in bids to maximize your profits.
For example, among your 'Sponsored Products Ads,' 'Product Display Ads,' and 'Sponsored Brand Ads,' the sponsored ad made quite an impact on your sales. Now, you can actively single it out and set the bidding multiplier up to 20% (you can increase it from 0% to 900%). This way, you can increase your chances of visibility and conversions up to 20 fold.
5. Target indirect keywords
Another strategy you can use to improve your Amazon advertising campaigns is to add the extra value your customers are not actively looking for. By this, we mean targeting 'Indirect Keywords' to your listing and advertisements. Not only do you gain to stand out from the rest of the crowd, but you also broaden your visibility horizons in unexpected ways.
Let us explain how this helps you out.
Imagine a seller searching for a way to keep their child happy and engaged with an open mind. They don't know or don't want to settle on one choice, so they browse with a wider net and see which product meets their requirements best. And, because you have complimented your advertisement with a set of indirect keywords such as 'kids educational toys,' 'gifts for babies,' 'nursery room decor,' and 'gifts for mom,' you can reel in customers that weren't actively looking for a 'baby activity gym mat.'
Using indirect keywords does not mean you replace them with the direct choice of keywords; you simply add a complimentary PPC campaign in addition to your regular one to maximize your visibility and brand awareness.
You can obtain such indirect keywords the same way you choose your direct keyword, i.e., through extensive keyword research and competitor analysis.
6. Run A/B testing for your ads
Why leave it to wander and what-ifs? With an A/B split test, you can let numbers determine which version of product listings would prove more successful in increasing visibility and turning higher conversion rates.
A rookie mistake is limiting your listings to smaller sample sizes and using newly launched products. Why is that? You ask. It is simple; the bigger the data you have, the more accurate the results you can obtain.
For instance, if you run a split test for three days only and call it quits, you limit the test from running its full potential. The results from a smaller pool of data are hence unreliable at best. An ideal duration to collect valid data would be to split each listing into a 30-day test. Once it has completed its 60 days, you can analyze the data to see which proved best.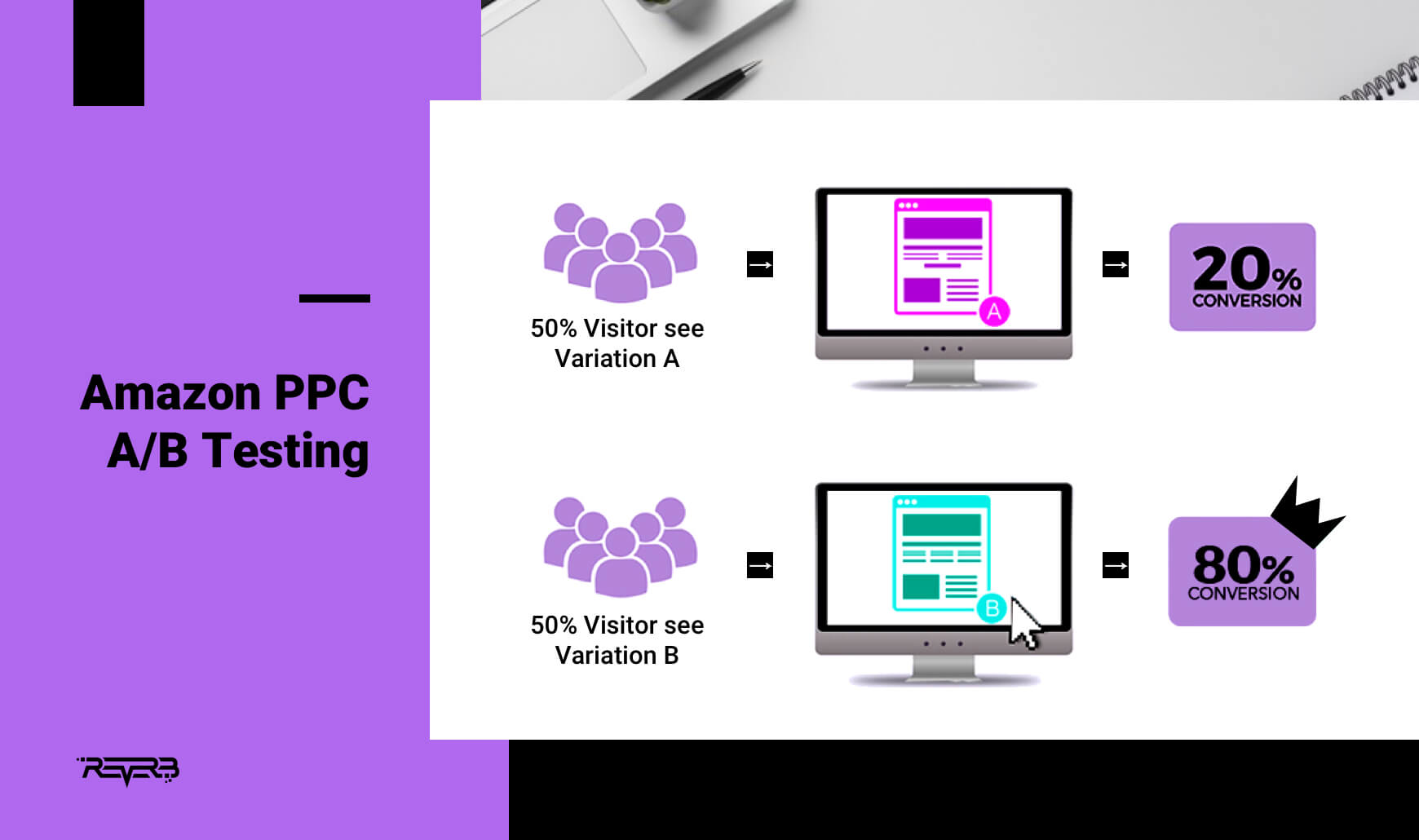 The warning behind splits tests of newly launched products has a similar reason behind it. There is simply not enough data to process to conclude a definite answer, which might prove risky, especially for PPC campaigns. Instead, we suggest you test your best performing listings against each other as they already convert well and should provide you with a reliable sample size and minimum risk.
However, it is essential to keep in mind that whichever set of listings you choose, do not make too many changes at once. To pinpoint precisely which feature of your listing is responsible for driving sales, keep only ONE difference between A and B. If you make multiple changes, you won't tell apart why exactly one preceded the other.
Conclusion
As an Amazon Seller, you can never say your Amazon advertising campaigns are entirely optimized, and there's no room for improvement, even if you are getting the TACOS you set. There is always room for improvement and better opportunities, which is why you must always remain on the lookout to track and optimize your campaign settings. We hope our PPC Amazon strategies help you take one step closer to your ultimate goals!
Author Bio
Kamaljit Singh is the Founder and CEO of AMZ One Step and a former Amazon seller. Kamaljit has been featured in multiple Amazon podcasts, YouTube channels. He has been organizing meetups all around Canada and the US. Kamaljit has over 250,000+ views on his Quora answers regarding FBA. Kamaljit also founded AMZ Meetup, where he organizes conferences for Amazon sellers.