We have discussed quite a few tips for telling digital stories better. You have seen a bunch of digital storytelling examples yourself.
You need to know that storytelling initiatives aren't just using your imagination and hundreds of mugs of coffee.
Just like the gadgets of 007, digital storytelling tools help a brand's story go above and beyond.
Allow me to tell you about three such tools:
Tool 1: Twine
Twine is a free tool that you can use to craft a story and track its progress.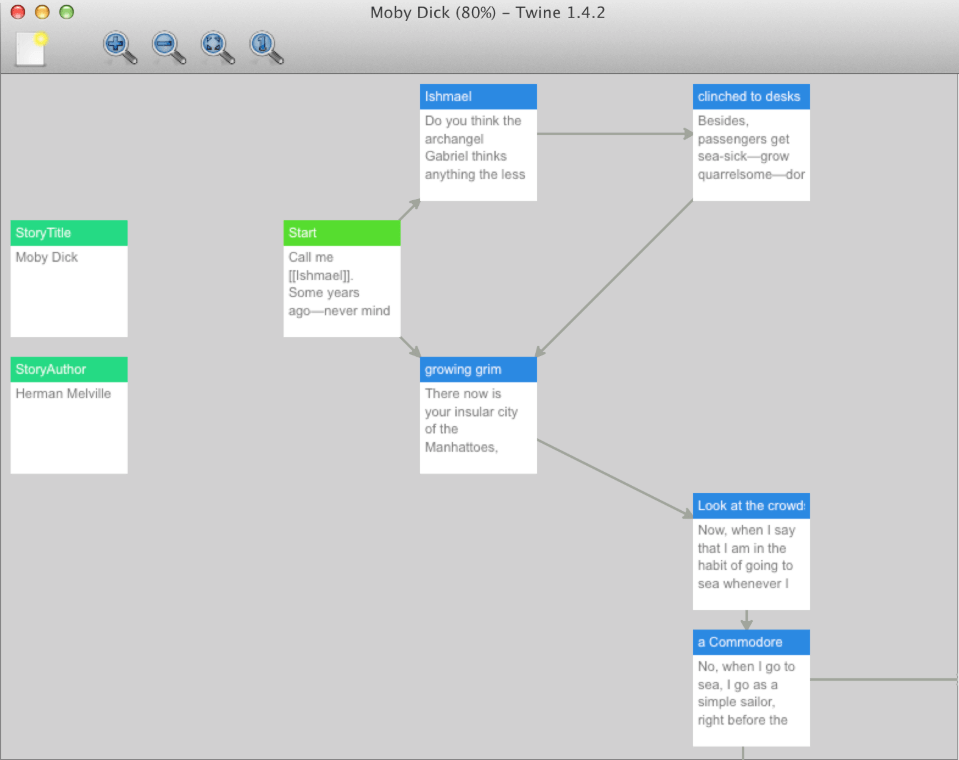 As you can see in the image above, Twine makes a small square around every text block you create. Arrows connect each square block and let you know how the story develops.
Pros: you would not need to have any prior coding skill to develop complex stories here.
Cons: well, the only one I can think of is, you have to download it.
My personal opinion is, Twiner is perfect for small marketing teams with budget constraints.
Tool 2: StoryMaps
Among the digital storytelling tools I have come across, StoryMaps has earned a special place in my arsenal.
StoryMaps lets you inject a lot more elements in your brand story than just text and images. It helps you add that edge to your brand stories that touch your customers' hearts like that Apple Watch ad touched mine.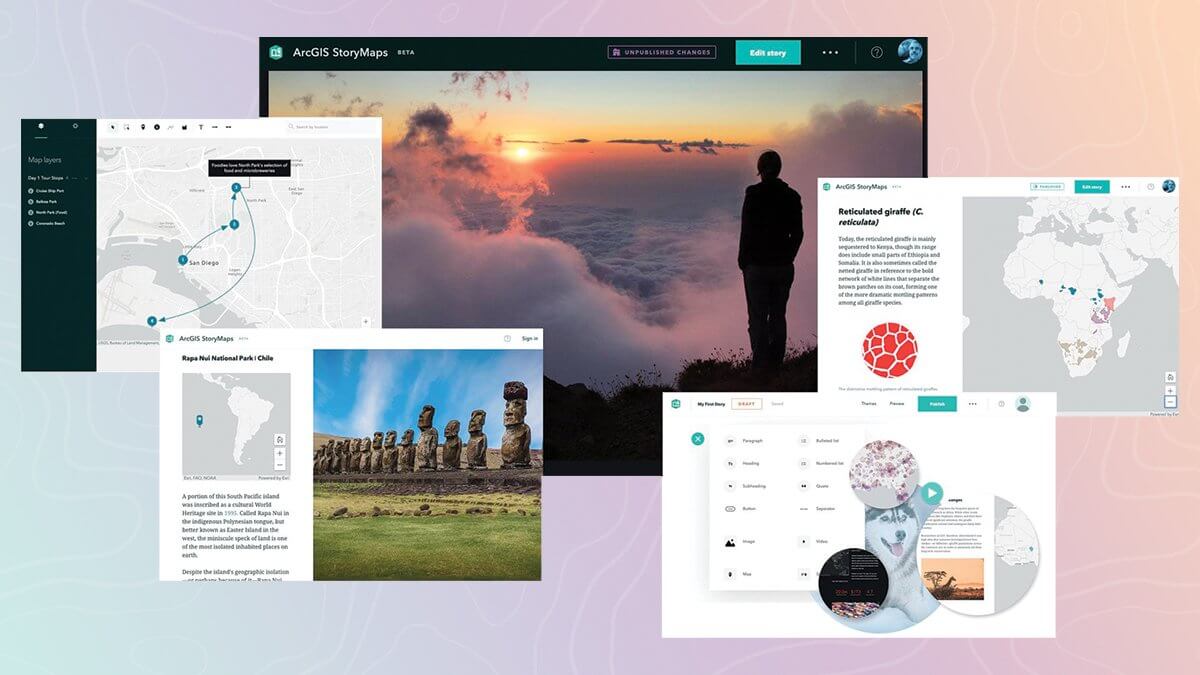 When using this tool, you would have the freedom to add a wide range of multimedia elements, including interactive maps to your digital stories.
Such variety would help you craft immersive stories that your customers would love to interact with.
Unlike Twine, it is a web-based tool that makes it easier to use.
Tool 3: Shorthand
Shorthand is a fantastic digital storytelling tool that many popular brands have added to their marketing arsenal.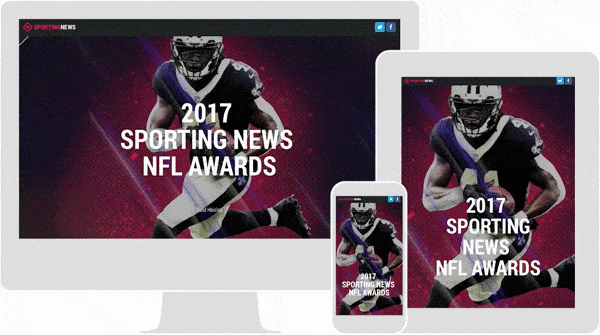 Brands like BBC, Honda, Business Insider and Save the Children use ShortHand to create stories that keep millions of readers, fans and contributors engaged.
With this tool, you can bring all your content marketing ideas to a colourful and optimized reality with ease and professionalism.
A digital storytelling tool like Shorthand would obviously be a paid tool. However, you can tailor the price according to your brand's storytelling needs.
Cool right?
Now that we have discussed some digital storytelling tools, there is something you should know.
The McLaren Speedtail, the car that raced a F35 jet fighter (and lost), is nothing but a tin can in the hands of an amateur driver. And, in the hands of Michael Schumacher, even your Toyota Prius would do wonders!
My point here?
Well, to get the best out of your assortment of digital storytelling tools, you need to keep getting better at this art! Gradually. Consistently.