You should focus on your analytics to set up an effective Facebook marketing strategy.
Having a set of key performance indicators (KPIs) for Facebook ads and Facebook ads reporting dashboards allows you to get a bird's-eye view of everything you need to know to improve the content, understand demand, and wisely invest in ads.
However, it can be challenging to monitor the performance of numerous campaigns for multiple clients. How do you track the results of your ads effectively? 
Here is a comprehensive list of the five most important Facebook KPIs that every brand must monitor for success:
KPIs for brand awareness

KPIs for traffic

KPIs for engagement

Measuring organic reach

KPIs for conversion
Let's overview each metric in detail.
5 Most Important Facebook KPIs To Track
1. KPIs for brand awareness
This section discusses how people find your brand. Which demographic groups do they belong to? How much digital real estate do you occupy?
The brand awareness goal does exactly what it says: it aids in promoting brand awareness among your target audience. 
One of the first things you should measure on social media is volume. The volume is defined by the number of likes or retweets you receive on social accounts. If the number falls, you know interest is waning, and you should post something new but similar.
You'll be able to find out the number of unique people who have commented on the post over time. Other changes such as the number of likes going up or down are visible, too.
Below are some Facebook KPIs to keep an eye on.
Brand Rejuvenation: Users' attitudes toward your brand, their ability to remember your brand, and their likelihood to recommend or purchase from your brand all contribute to brand lift. When your audience's awareness of your company improves significantly, this is known as brand lift.
Impressions: The total number of times a Facebook ad is viewed stands for impressions. Since impressions can include multiple views by the same user, the number of impressions you receive is not the same as the number of people who have seen your ad. This is how often your post appears in someone's feed or timeline. This does not necessarily imply that the person who saw the post noticed or read it. 
2. KPIs for traffic
This metric shows the number of people in your audience who clicked on the ad, but it ignores any behavior or conversions that may occur once visitors arrive on your site.
Ranking of quality: A quality ranking that is lower than average indicates that your ad creative needs to be improved. This KPI compares the performance of your ad's creative to the performance of other ads targeting the same audience. If you believe your ad is perfect, you should adjust your audience targeting to show it to more relevant users.
Rate of Click-Through (CTR): Divide the number of clicks by the number of impressions to get the clickthrough rate, then multiply that number by 100 to get the percentage. For instance, if your ad received 300 clicks out of 1,000 impressions, divide 300 by 1,000 to get 0.3.
3. KPIs for engagement
This metric shows the number of users who have demonstrated a propensity to interact with your ads through comments, shares, reactions, and other ways.
To calculate a percentage, divide the number of engaged users by the reach and multiply by 100. 
Most experts agree that one of the most important metrics for determining the success of a Facebook post is engagement. 
The engagement goal is used to motivate and track actions on Facebook. Facebook ads reporting dashboard helps keep you on track with your engagement information. 
Engagement rates' ranking: Like quality ranking, it's an ad relevance metric that can assist you in determining how effective your ads are at engaging your audience. It is a ranking of your ad's expected engagement rate, which includes all clicks, likes, comments, and shares compared to other ads competing for the same audience.
Likes on the page: As you might expect, this metric refers to the number of likes your Facebook page receives from your ads. It's good to monitor how your ads influence your page likes, regardless of which engagement objective is used. 
4. Measuring organic reach
The number of people who may see your post is referred to as its reach. Organic reach is a vital metric you should track for measuring your Facebook page's performance (which you can also see in Insights). 
Organic reach differs from volume as it considers the number of direct unique "hits" on your post and shows how many other people are aware of that initial contact via shares, replies, and clicks (for links). Reach, as you might expect, reach involves a larger group of people than volume.
You can replace links with images or videos, ask questions to spark a discussion, share confidential information, or focus on high-quality text-only posts, which are easier to spread than images.
For example, if your reach is 100 and your volume is 80, your post will be seen by a sizable number of potential viewers.
5. KPIs for conversion
The ad's goal is all about motivating people to take action, which means a conversion. These actions can occur on your website, in your app, or through Facebook Messenger. We'll concentrate on website conversions tracked by Facebook Pixel for this article.
Value of conversion: Conversion value tracking can assist you in optimizing your ads to drive the most important conversions to your business. The conversion value for purchases is determined by the price of the product purchased on your website. Custom values can be assigned to other conversions based on your internal data, such as file downloads or contact form submissions.
For example, would you prefer 10,000 conversions worth $1 each or 2,000 conversions worth $10 each? Tracking the value of your conversions can be more valuable than simply tracking the number of conversions. 
Typical occurrences: These occurrences can be tracked in Facebook reports and used to create custom audiences. They include:
Add to the shopping cart

Schedule/lead/purchase

Start the checkout process.

Registration needs to be done by contacting.

Start a trial subscription and a few others.
However, things become complicated when you need to create Facebook ad reports for clients with proper insights. Whether you lead multiple clients or just one, copying the data from Facebook Ads Manager to your reporting spreadsheet will take countless hours each month, and that's what Eaglytics can help you with.
They design Facebook ads reporting dashboards that serve as a single source of truth, allowing you to showcase your marketing efforts to clients while also improving your service offerings and reputation.
Eaglytics' easy-to-use analytics dashboards for marketers help you keep track of KPIs for Facebook analytics and Google Analytics – no coding required!
Target audience: Knowing your targeted audience is the most important Facebook KPI. Depending on your goal, categorize the followers based on various factors. You'll boost engagement by segmenting your followers into different groups based on countries and/or language. Other categories could be gender, age, and interests. For example, if the major part of your target audience is women, you can adjust the content tone to match the women's interests. 
People who like you: To measure your content's performance, you must know the number of people who like you. The bigger the number of fans, the better the performance of the content. If you see a sudden drop in the number of fans, you'll need to define its reason. After knowing the exact cause, you can then rectify the problem.
The number of fans plays a vital role in all business decisions. You can plan your marketing efforts according to changes in your fanbase. Let's assume that most of your fans are from a particular country. It would be best if you start engaging them according to their culture.
Conclusion
Utilizing a Facebook ads reporting dashboard is essential to make the most out of your ad campaigns, whether running ads for your business or your clients. Dashboards provide you with a proven way to gather the most crucial ad KPIs listed above in one place.
Author Bio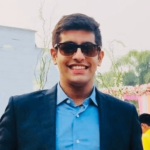 Siddhant is a data analytics professional and runs a consulting agency that specializes in providing end-to-end data services under one roof. His firm primarily works with digital marketing agencies and provides marketing analytics and insights services. Before this, he worked at JPMorgan Chase as a business analyst and graduated from one of the top engineering colleges in India. Outside of work, he's a hardcore audiophile, loves playing golf and is a licensed scuba diver.