Social networks have covered the business environment and it's not surprising that today you can easily find the candidates in the informal social media space. Pay attention to how many job posting and resumes people put on LinkedIn, Facebook, Twitter.
Job posting on Linkedin can be considered one of the most effective channels for connecting employees with employers. You can hardly find a resource with the same amount of registered experts and job opportunities as LinkedIn. Thus, by publishing the vacancy there, you'll spread it within your own network and associated contacts, and a 95% guarantee is that someone applies to it. You can post a job both in your newsfeed and in the company vacancies section.
If you decide to post jobs on Facebook, be ready to get a lot of helpful comments and recommendations from your friends. Also, enrich your vacancy with the relevant hashtags with the words "hiring" or "needed" so people can find it via the search.
And naturally, nobody canceled the use of special job platforms, where Indeed.com is the leader. In case you're not familiar with the service, I'll briefly explain to you how to post a job on Indeed.
The scheme is simple. You create a job posting, add details (according to the vacancy structure), choose pay or free option for its publication and launch it. The users will be able to find your post in the search and apply to it. To accelerate hiring results, you can run the ad.
I think it's enough theory to start getting results. Let's move to the practical part.
Creative Job Posting Examples
The exciting and profound job description can attract a lot of really skillful and experienced employees, but sometimes you just don't have ideas on how to write a good job post. That's why I collected for you a couple of creative job posting examples.
1) In some cases, companies are looking for interns before opening a full-time position. Belmond Group provided the glaring example of such a job posting, by describing the role of Human Resources Intern in detail. A little hint is that they provided the possibility to share the job via social media to cover the larger audience.
2) If you want to hire the entire group of candidates, look at the job posting for a Data Scientist from the Brazilian FinTech company.
This proposal catches the users attention from the first words. It not only explains the specifics of the data scientist job but also shares the insights from the company's employee who describes his work, personal background and provides some advice for candidates.
3) An example proving that visuals matter. Through the vivid and stylish design concept, you can set a good mood for visitors and make them want to become a part of your bright and exciting company. It's also a great way to make boring text catchy and increase user engagement.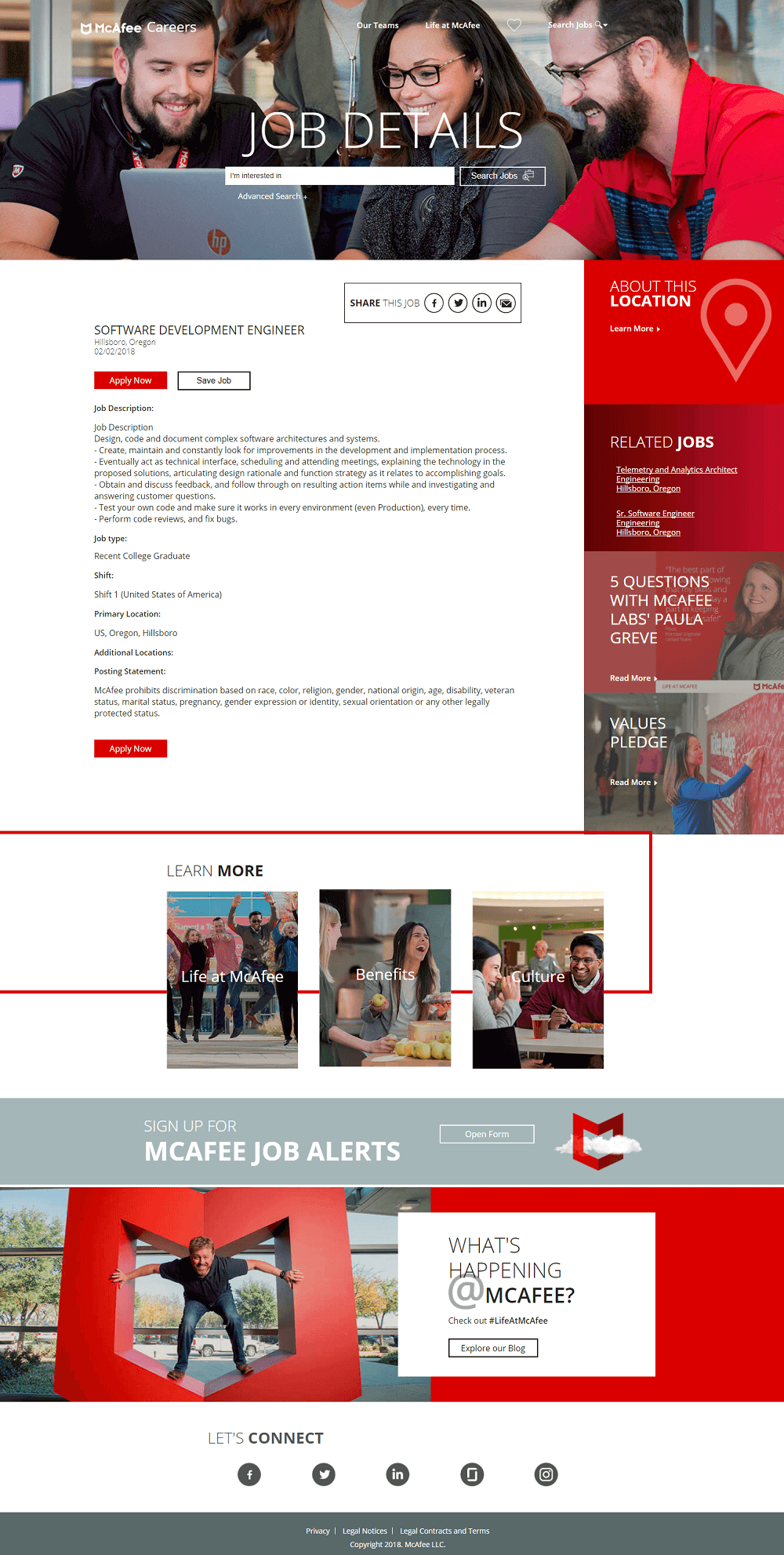 Use these creative job posting examples as a template for your own hiring campaign and don't be afraid of experiments.
Conclusion
As you can see the writing of job posting is not so difficult as it may seem at first glance. All you need is to thoroughly present all job details, follow specific job posting requirements for employers, be open, and make people think that your vacancy is a perfect chance to get the dream job.
Leverage the power of social networks and job platforms to promote your ad. Post jobs on Facebook, create job posting on Linkedin, and don't forget about registering your company profile in Indeed.
I hope my nontrivial tips and examples will help you find a perfect match for your open job position at the earliest opportunity!