Content marketing doesn't end with blog posts. In fact, there are many extra ways to boost sales and generate leads with content. White papers – pieces of content that provide exhaustive information on a certain issue – are one of them. 
If you're interested in leveraging white papers for boosting your sales, you're in the right place! 
Foundation: What Topics Are Commonly Used in White Papers?
White papers uncover topics like industry trends, insights, or guides on a product or a solution. Generally, white papers are long-form content formats because they tend to fully discuss a topic. Unlike classic blog posts, white papers contain more actionable data and statistics.
In marketing, white papers play a big role in lead generation. Usually, they serve as lead magnets, meaning they can be exchanged for a user's subscription or personal contacts. White papers are also used in email marketing to push leads through a sales funnel.
In this blog post, I'll talk about ingenious ways to come up with effective white paper topics to attract and convert your target audience into loyal customers.  
1. Define the pain points of your target audience
In order to choose relevant white paper topic ideas, think about your target audience and their pain points. What do they crave most, what are their issues, and how can you solve those issues? If you haven't defined your target audience yet, our ultimate guide to buyer persona creation will come in handy.
For example, if you provide a coursework writing service or coursework help,  your potential customers will be represented by students.
Or, if you run a software development agency, you might consider people who want to build a website or a mobile app from scratch or business owners with existing software who want to update it. 
Their common pain points may include finding a reliable software development company that knows their industry and target audience well to come up with workable solutions. 
Rely on this buyer persona template when defining your target audience.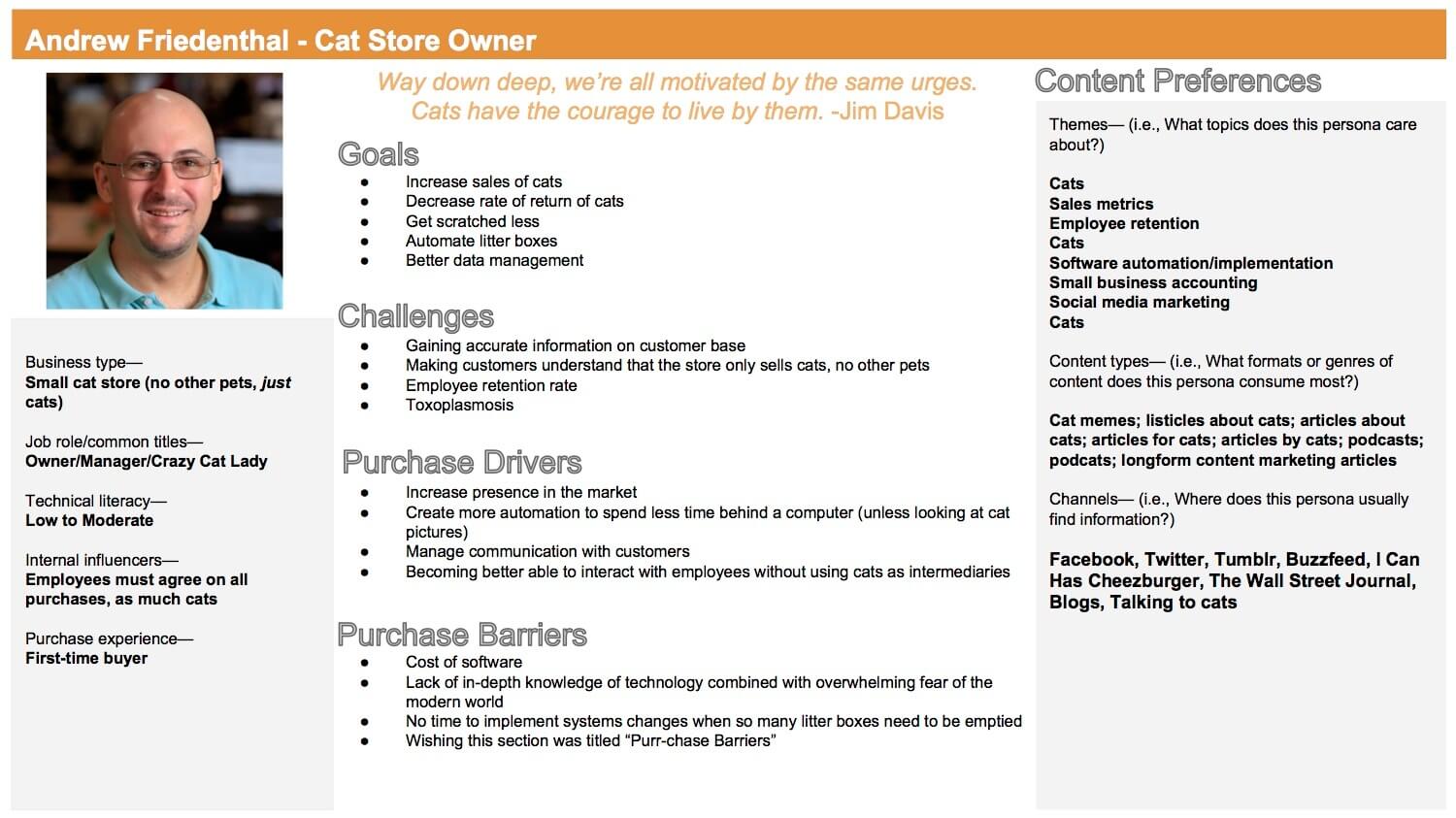 So, possible white papers topics may include:
Pros and cons of software development with a particular technology (PHP, Ruby, Python)

An overview of the US market software vendors in (year)

Software development industry trends
2. Analyze competitors
Competitor analysis helps you find gaps you miss during your research and figure out the relevant topics that may appeal to your target audience. The key rule here is to steal like an artist. 
Don't copy your competitors completely. Modify the white paper topics your competitors focus on, research information from different resources, add your own unique visuals, and try to stand out from the crowd.
The best way to define the most fruitful topics of your competitors is to use some SEO tools. I like Ahrefs. All you need to do is enter the domain of a competitor in search and navigate to the 'Top Pages' tab. Here, you'll see a complete list of the top-performing content on their site, which sends your competitors the largest organic search traffic: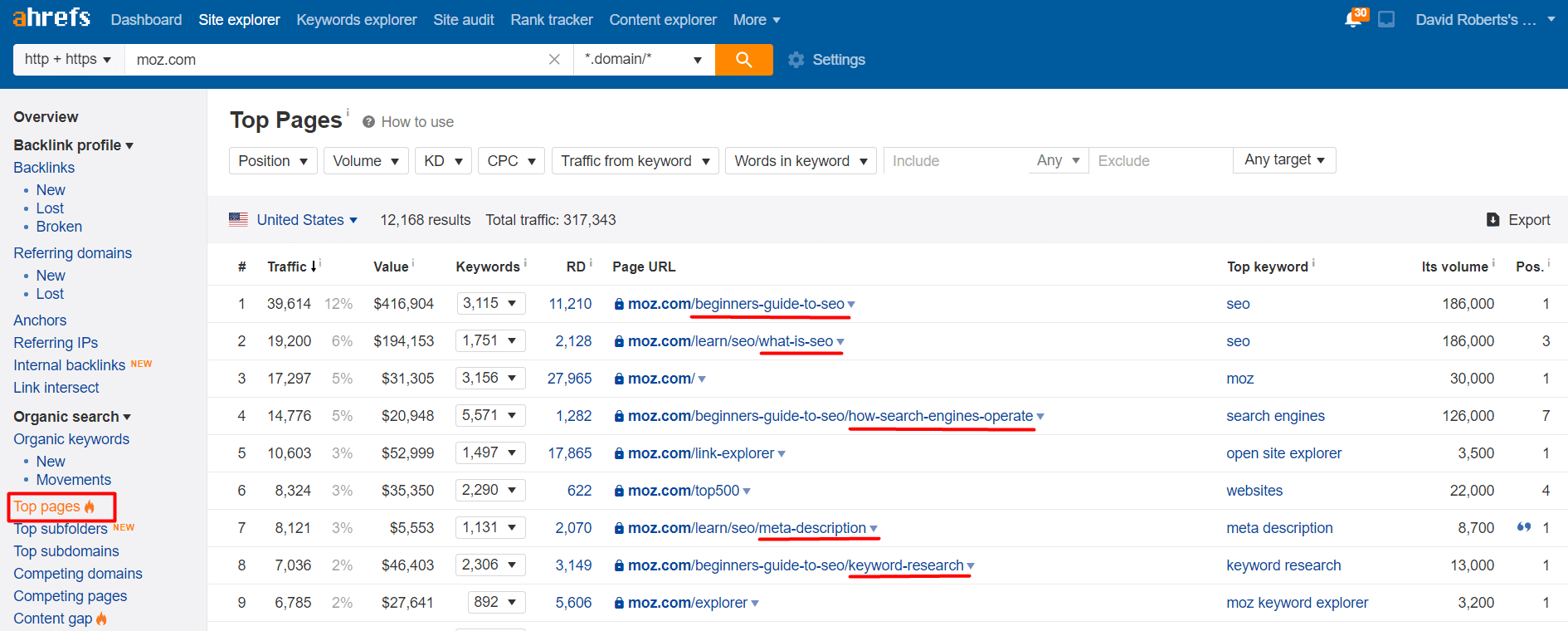 Explore the provided topics and reveal them on your site, too!
3. Repurpose content
If you have already been blogging for a while, it makes sense to gather around one topic you've already shed some light on. Such an approach is called content repurposing or content recycling. 
The idea of content repurposing is simple: you reuse a bunch of content or some of its parts to create new pieces like white papers, infographics, ebooks, videos, or podcasts.
Repurposed content from blog posts can be turned into lists, guides, and market overviews in white papers. Such an approach efficiently cuts down time on research and content writing. You only have to invest in proper compiling of content and design.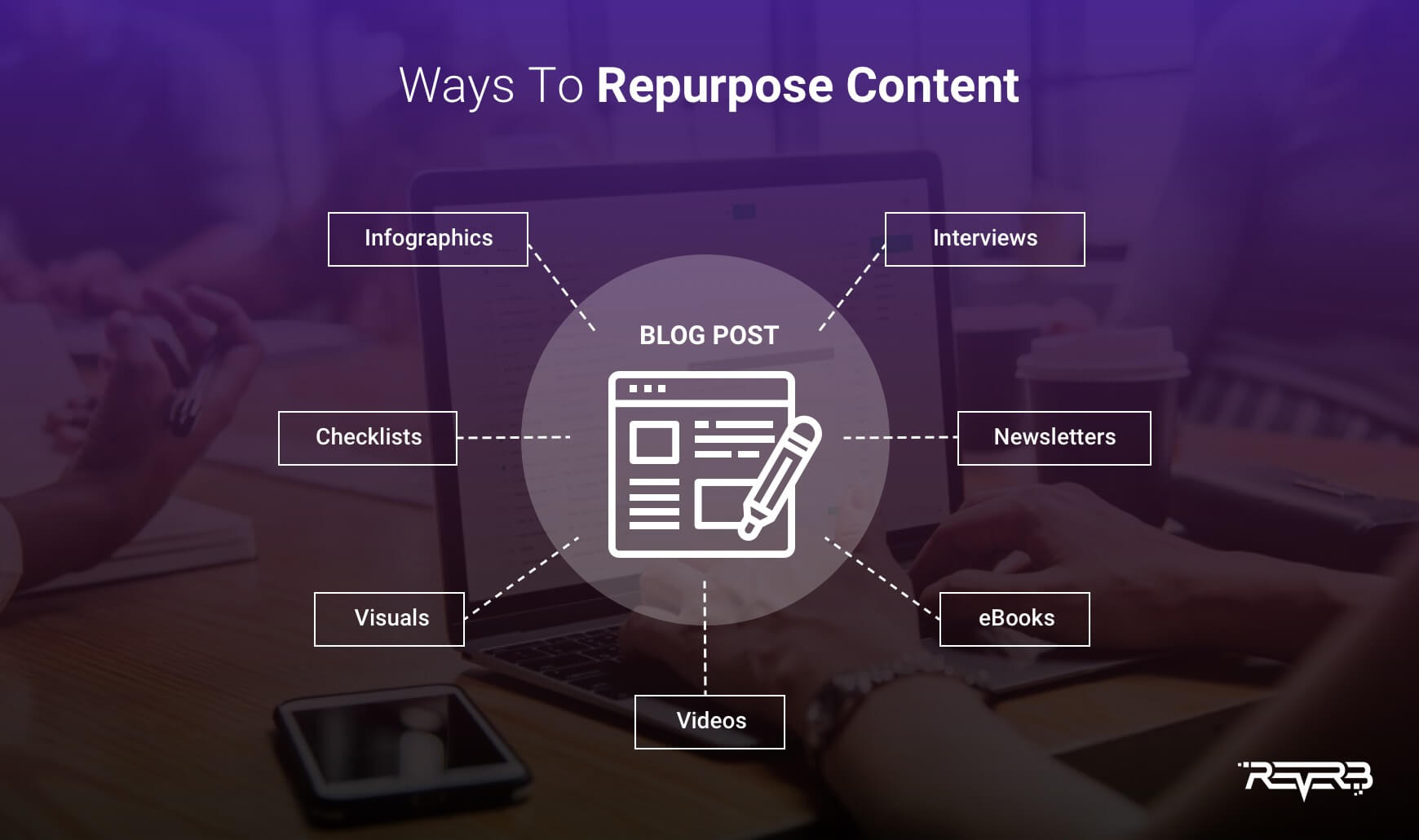 Netguru, a Polish software development company, effectively uses this approach to create industry-related white papers (ebooks) to educate their clients and gather valuable data.
4. Interview market leaders
If you run out of ideas for white paper topics, interview influencers and market leaders in your niche – they always have a few aces up their sleeve. In addition, you get a cited and credible resource, relevant information, and fresh opinion on the topic.
White papers created in collaboration with technology experts and industry professionals are good to go for industry overviews and market trends. 
That's how research and audit firms like Accenture, Deloitte, and Forrester keep their clients regularly posted on the latest changes in a specific industry.
For example, Deloitte has invited Noel Sharkey, Emeritus Professor of AI and Robotics, to discuss the perspectives of artificial intelligence through the prism of ethical and social responsibilities. Quite an exciting topic, isn't it?
5. Discover engaging topics on social media and forums
Go on a sales safari to discover what your target audience speaks about! Sales safari is a method of "field" research when you observe people in their digital habitat like social media, forums, blogs, and comments. 
Here are a few more tips to discover white paper topics in the social media space: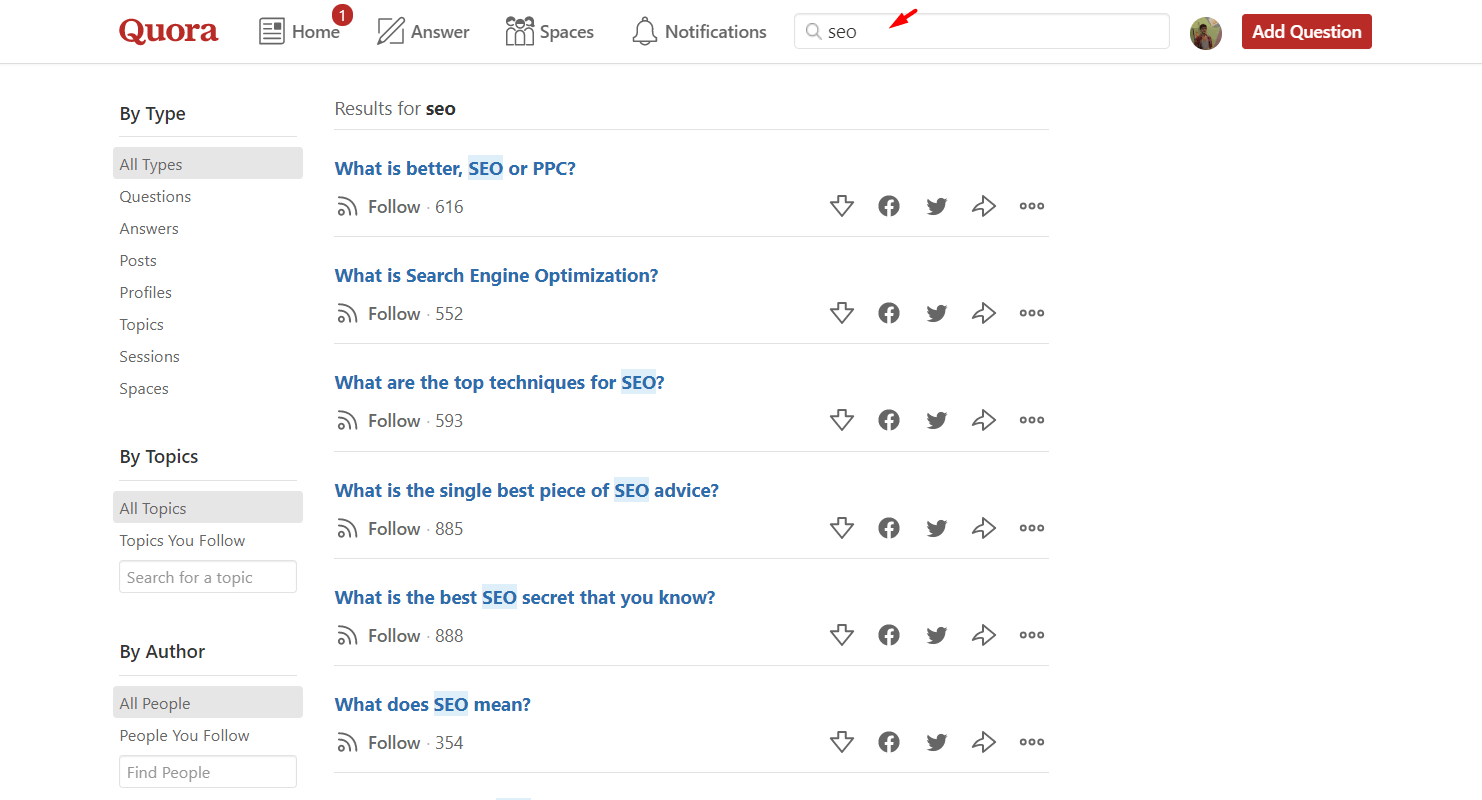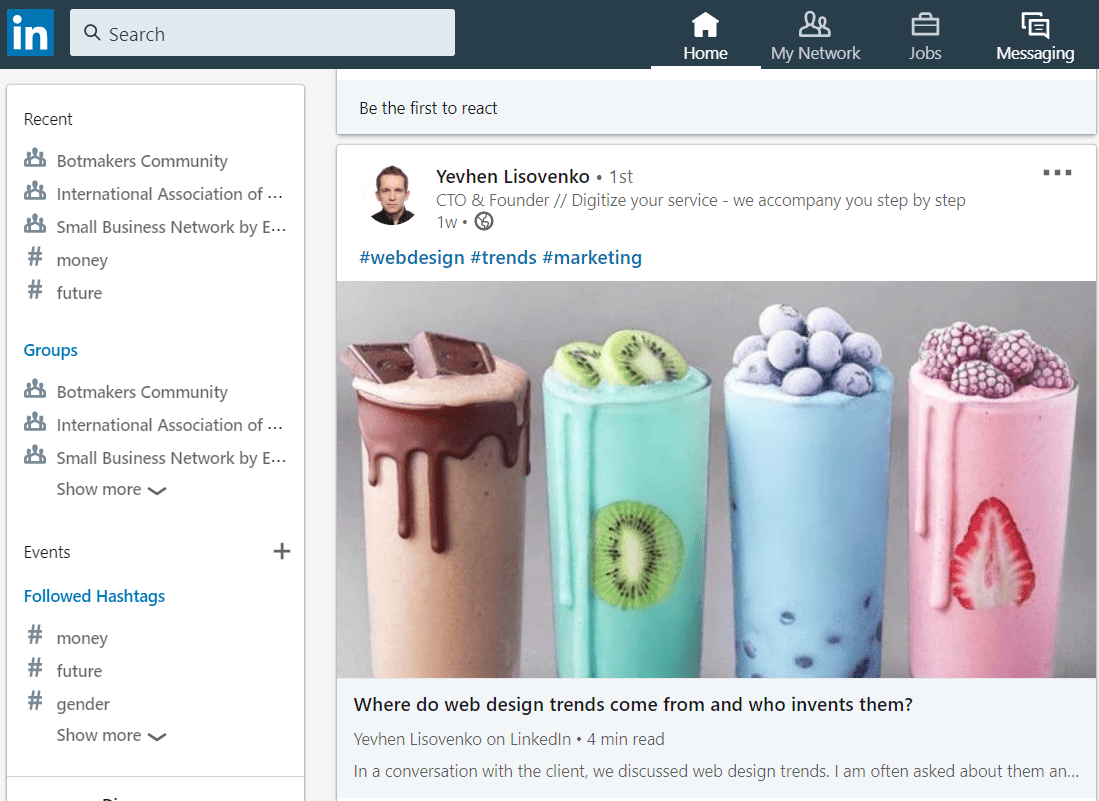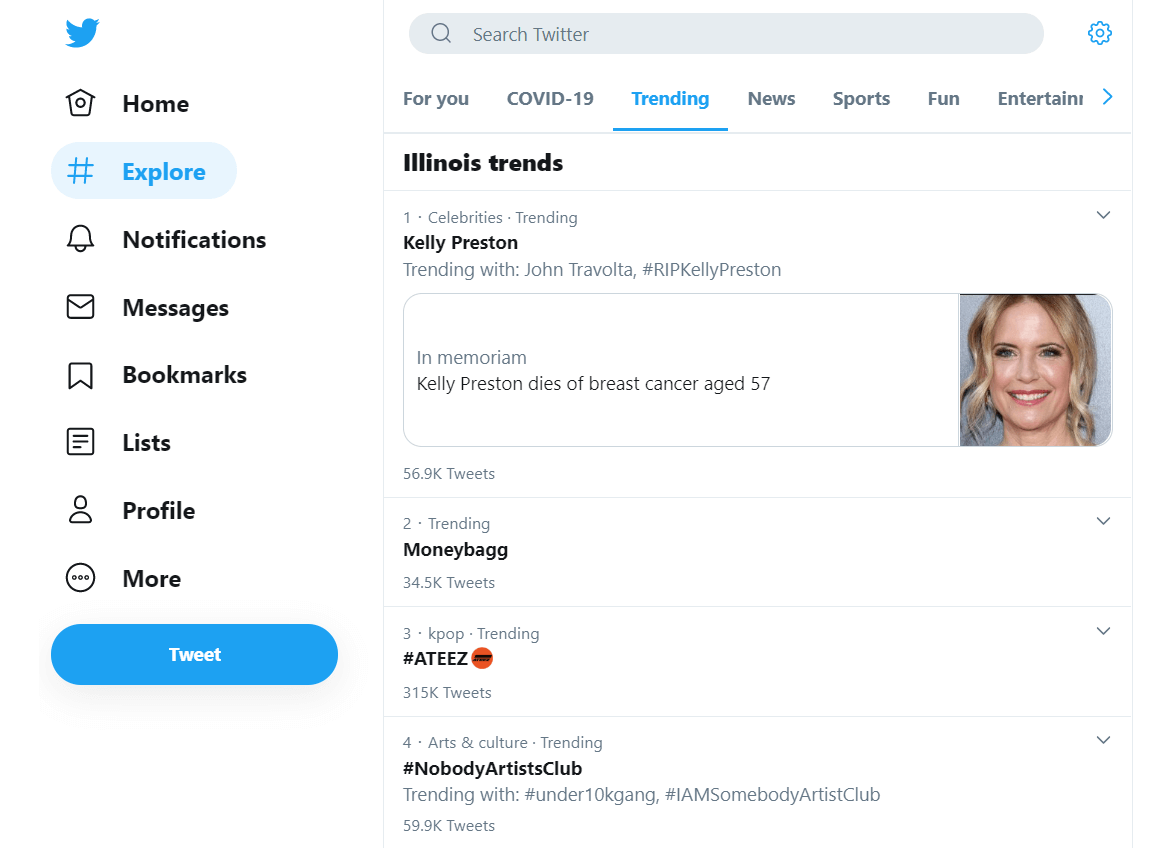 6. Check the essential website metrics
If you prefer a data-driven approach in marketing, use your website metrics to get a broader picture. 
For example, Google Analytics can tell you about your website's audience's demographics, behaviour patterns on your website, pages they visit the most, search they perform on your website, and more. The gathered insights can tell you about potential readers of a white paper as well as topics they're most interested in.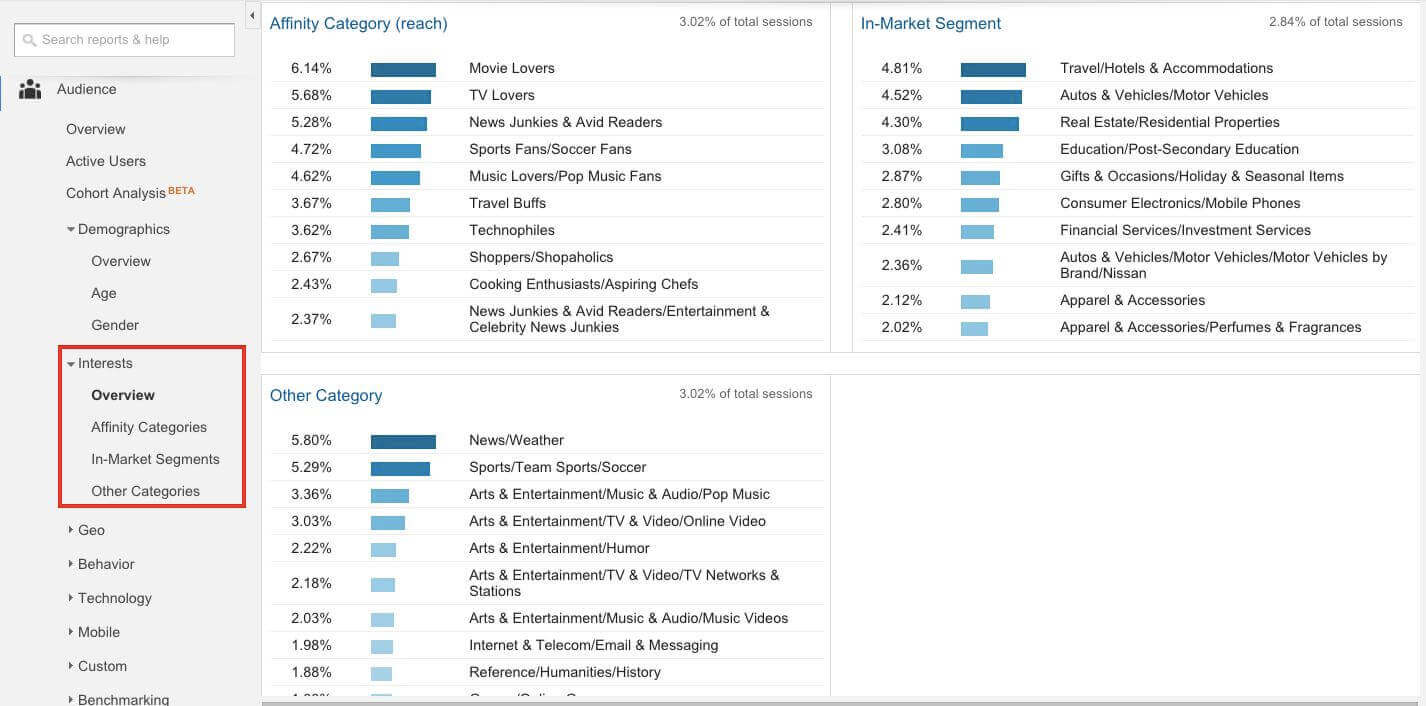 SEO tools like Ahrefs give you a wider outlook on your users' keyword searches before they land on your website, top-performing content, what you rank for in search engines and more. Define the pages and keywords which arose the largest engagement on your site and create your next white paper topic around them.
For example, if you see that the top organic keywords on your site are about job posting emails, think about writing a white paper on some other HR topic.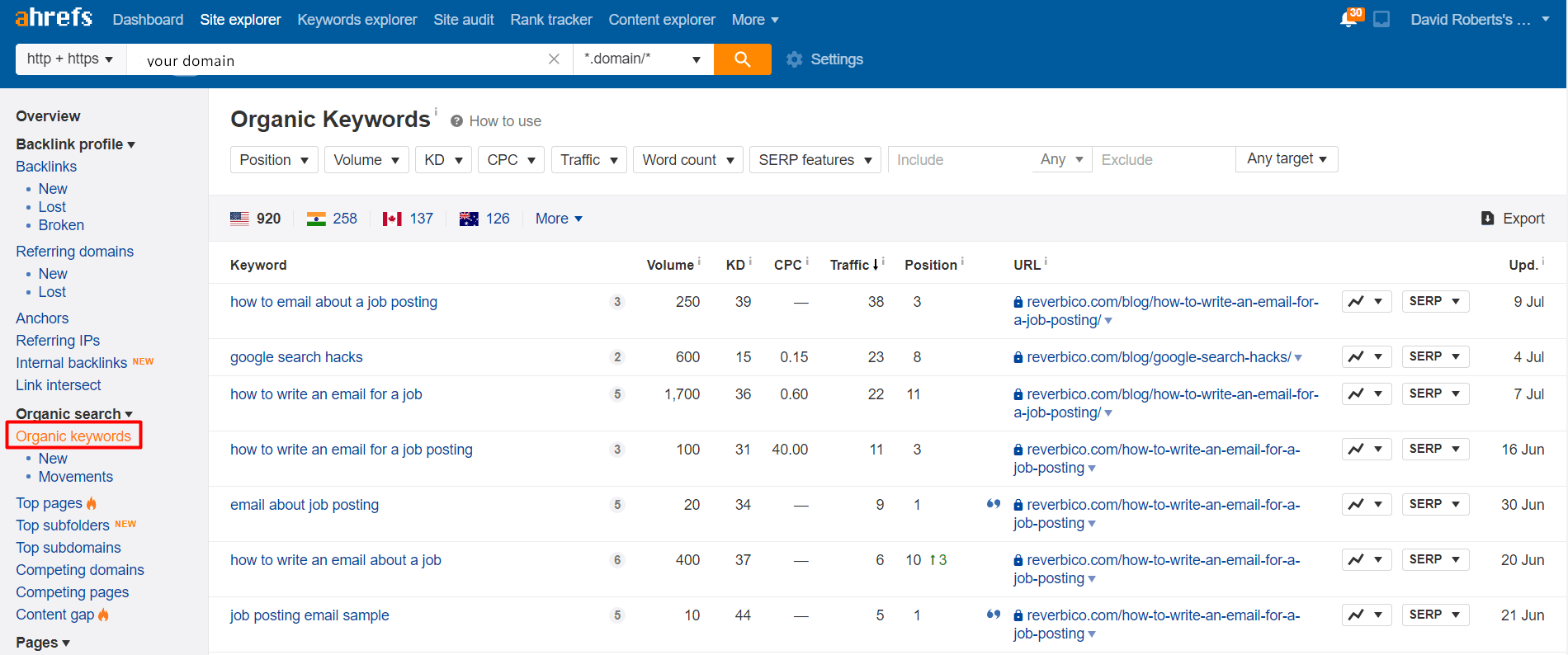 By turning metrics into insights and hypotheses for testing, you're able to build a deliberate sales funnel, improve your website ranking, and attract the right leads.
7. Brainstorm ideas with your colleagues
Some people in your company get more access to your customers than others. Generally, these people are sales managers, marketers, and email marketers. They work closely with customers, process their requests, and deal with objections.
Regular brainstorming with your team allows you to get insights into your customer's pain points, ways how you can solve their issues, and when it's most relevant to provide them with white paper content. 
Use some special brainstorming tools and templates to ensure you didn't miss any suggestions, and all ideas are gathered in one place.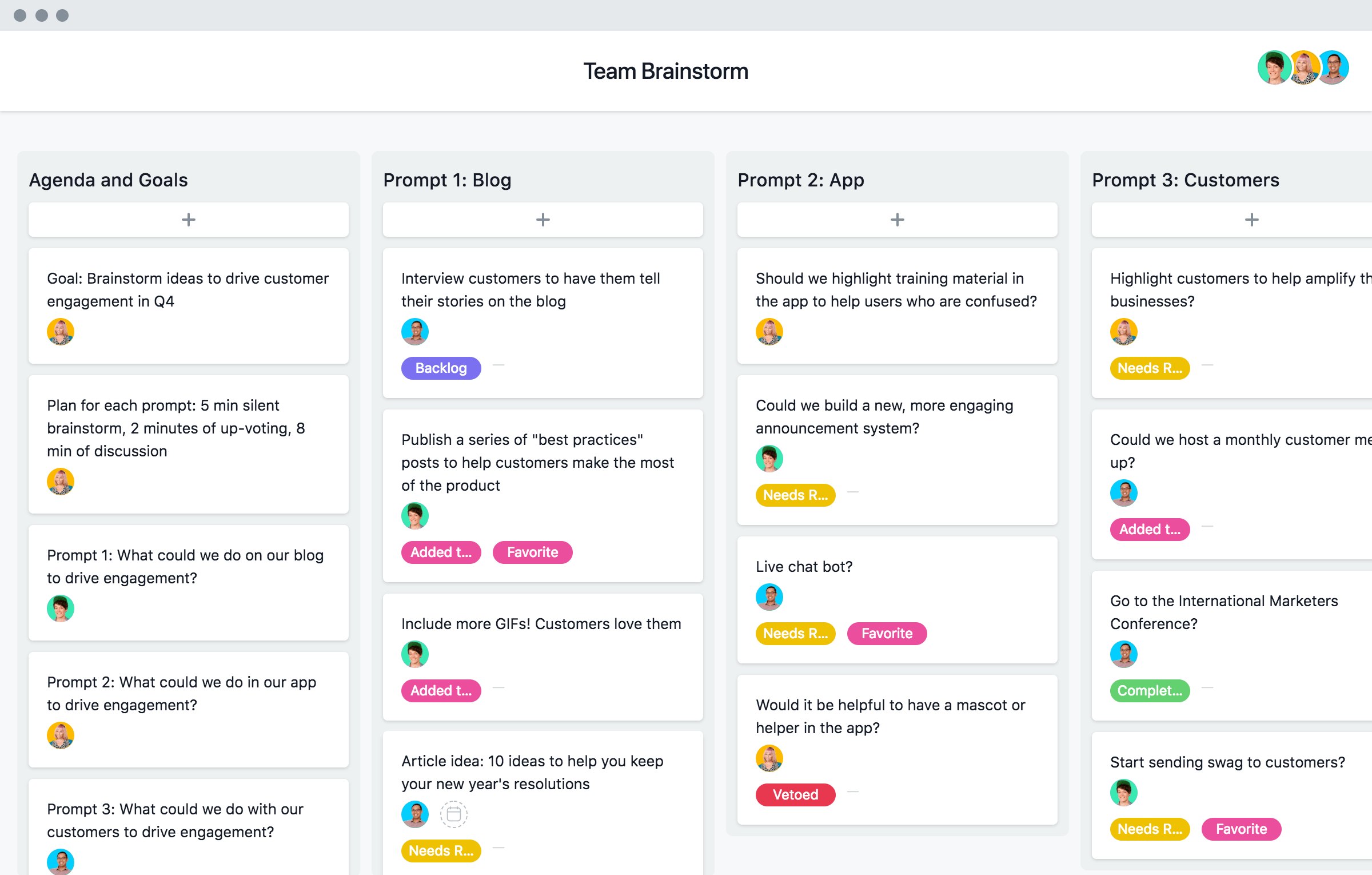 Conclusion
The most popular approaches to sourcing white paper ideas include content repurposing, competitor analysis, idea brainstorming, and interviews with market leaders. 
How do you choose a white paper topic? Have you tried any of the methods mentioned above? We'd love to have a chat in the comments below to find out the most workable methods!