If LinkedIn isn't a part of your marketing strategy, you're missing out on a huge money-making resource.
Is this the first time you are hearing of marketing on LinkedIn, or are you not sure how to get started with the promotion of your business there? Today is your lucky day, as I'm here to help you out with some not-so-obvious LinkedIn tips and tricks. 
Read on to find out how to use LinkedIn for business and get equipped with some helpful ways to succeed on this platform.
Benefits of Marketing on LinkedIn for Businesses
Still aren't sold on the idea of using LinkedIn for business marketing? Here are the top four reasons why you should add this channel to your promotional strategy.     
1.
Always have your target audience at hand
When looking for employees, new team members, and collaborators, the most difficult part of the process is reaching your target audience. But on LinkedIn, everyone is there to build business relationships and partnerships. This means your target audience is also there to see what you offer. 
Business professionals are on LinkedIn for dynamic communication to build their brand and reputation, unlike other social media where the focus is on lifestyle and aesthetics. There are no distractions here, and that is one of the main reasons why every business should have a LinkedIn marketing strategy. 
Content Marketing Institute stated that 96% of B2B marketers distribute content via LinkedIn. This is a higher number than all the other media platforms combined, surely meaning that launches on LinkedIn are successful.
2.   Build your brand and reputation
LinkedIn was made with the thought of business professionals growing their brand in mind. It's a space where people and businesses are recognized for their accomplishments and achievements. This is where you can tell your company's success story, showcase your brand, and interact with other professionals in similar fields. 
LinkedIn marketing is one of the most efficient ways to build your brand, maintain active communication with potential partners, and position yourself as a leader in your sphere. Then, just sit back and watch your reputation grow.
3.   Form and maintain business relationships
By always sharing dynamic content, keeping in touch with messages, and interacting with other posts, you can build business relationships with experts who would have been impossible to reach otherwise. 
Instead of exchanging emails with complicated presentations and scheduling interviews over weeks due to time differences, you can just send a short message in the name of your business and get started immediately with new partnerships.
4.   Leads are easy to find
LinkedIn is essentially a hub for attracting leads. According to research done by Hubspot, this platform is 277% more likely to turn contacts into leads than other social media platforms such as Facebook and Twitter. 
In today's digital age, working on your business web presence is crucial, so you should be using LinkedIn for business marketing and building networking connections.
How to Use LinkedIn for Business
These are only a few of the many reasons why your business needs a LinkedIn marketing strategy to grow and succeed. Now that you are convinced, let's find out how to market on LinkedIn! Here is an easy guide on setting up a business account to get your marketing strategy rolling.
How to create a business account on LinkedIn:
First, go to the LinkedIn homepage.

Click on the "Work" button located on the top right corner of your screen.

Select the "Create a company page" option.
Click the "Small business" or the "Medium to large business" button according to the size of your business.

Enter in all the required company and profile details.

Finally, click on "Create page" and voila, you are good to go!
One thing to keep in mind is that once you activate your company page, the clock starts ticking. You must start building connections in order to keep your profile up and running. If your network isn't expanding, then your page may be marked dormant and deactivated.  
So click on "Start building your page!" and make your first connection!
LinkedIn Marketing Tips You Should Apply ASAP
It can feel overwhelming to just jump into LinkedIn, so here are seven pro tips on how to use LinkedIn for business.
1.
Create Showcase Pages
LinkedIn is a place to promote your brand and what makes it so unique, and Showcase Pages are how you can do just that. This content is what will put you one step ahead and help you find professionals from your target audience. With features like these, no wonder LinkedIn marketing is on the rise. Use Showcase Pages to show off your new projects, promote special services, and target specific audiences.
How to create a Showcase Page: 
Log on to your main business admin page and click on the "Admin Tools" menu.

Choose the "Create a Showcase Page" option.

Create a Showcase Page name and a LinkedIn public URL.
(Pro Tip! The name of your Showcase is very important, so pick one that includes your company name and a short, attention-grabbing description.)
Upload the logo for your Showcase Page, add a tagline, and save.

Add buttons such as Follow, Subscribe, Sign Up, Visit Website, See more, Contact Us, and other custom buttons.

Fill in your preview with 2,000 characters describing your Showcase details.

Choose a few hashtags to add to your page that will appear in a widget on your Showcase Page.

Upload your final image of a recommended 1536 x 768 pixels.

You are good to go!
 2.
Launch live videos
LinkedIn Live Video is one of the most interesting and unique features of this platform. It allows members to live stream all types of content to different viewers. This is an incredibly dynamic way to interact with your audience on your page or by creating an event with attendees. Streaming a professional live video is one of the reasons why we always recommend using LinkedIn for business marketing!
But in order to broadcast a live stream, you must first submit a request on LinkedIn to be approved. Check out the live video access criteria, and if you meet all the requirements, complete this form to get started.
Pro Tip! For optimal streaming, always check your internet speed, lighting, background, camera position, and camera quality beforehand!
3.
Create carousel posts
Carousel posts are another of the LinkedIn best practices to boost interaction with followers and promote your brand. A carousel post, similar to the name, is a slideshow of a document that viewers can swipe through. This post can include colorful infographics, eye-catching statistics, and more. 
Setting up a carousel post is simple — just follow these steps:
Click on the document button on your newsfeed or in the "Create a post" section.

Choose the document you wish to "carousel post."

Decide on a title for your post.

Add a short description or caption in the "talk about it" section, add hashtags, and you are done!
Pro Tip! You don't really need to write brand-new content for carousel posts. As long as it's bright, eye-catching, and interactive, it can be a short summary of your old content or a company presentation.
4. Always track your LinkedIn Analytics
With LinkedIn Analytics you can regularly check your post results to improve your marketing strategy. Without seeing your progress, it can be difficult to understand what your next steps should be. Using metrics like what content people engage with most, what posts garner the most attention, and many more can help you plan future marketing strategies. Tracking your business engagement is one of the LinkedIn best practices we recommend.
To access your analytics, go to the admin page and simply click on the "Analytics" menu on the top bar. There you will find everything you need.
To see how your page is doing in comparison to your competitors, you can check out the "Companies to Track" table (in the admin view, open Analytics -> Followers). This will show you where you rank with total followers and new followers.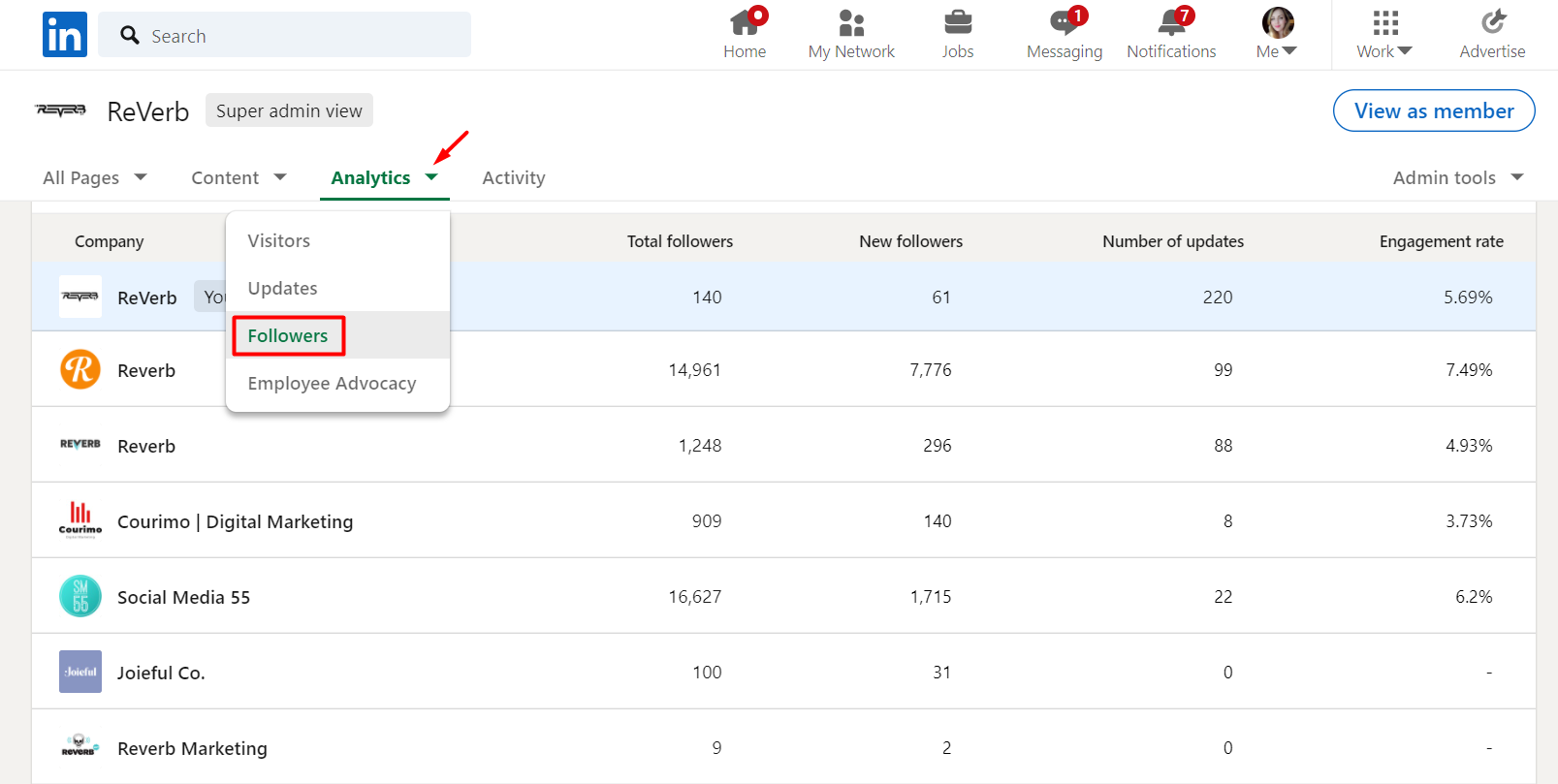 Pro Tip! Spy a little bit on your competition by looking at the "People" tab of their LinkedIn pages. Here you will find lots of information on their employees. Shh, don't tell anyone!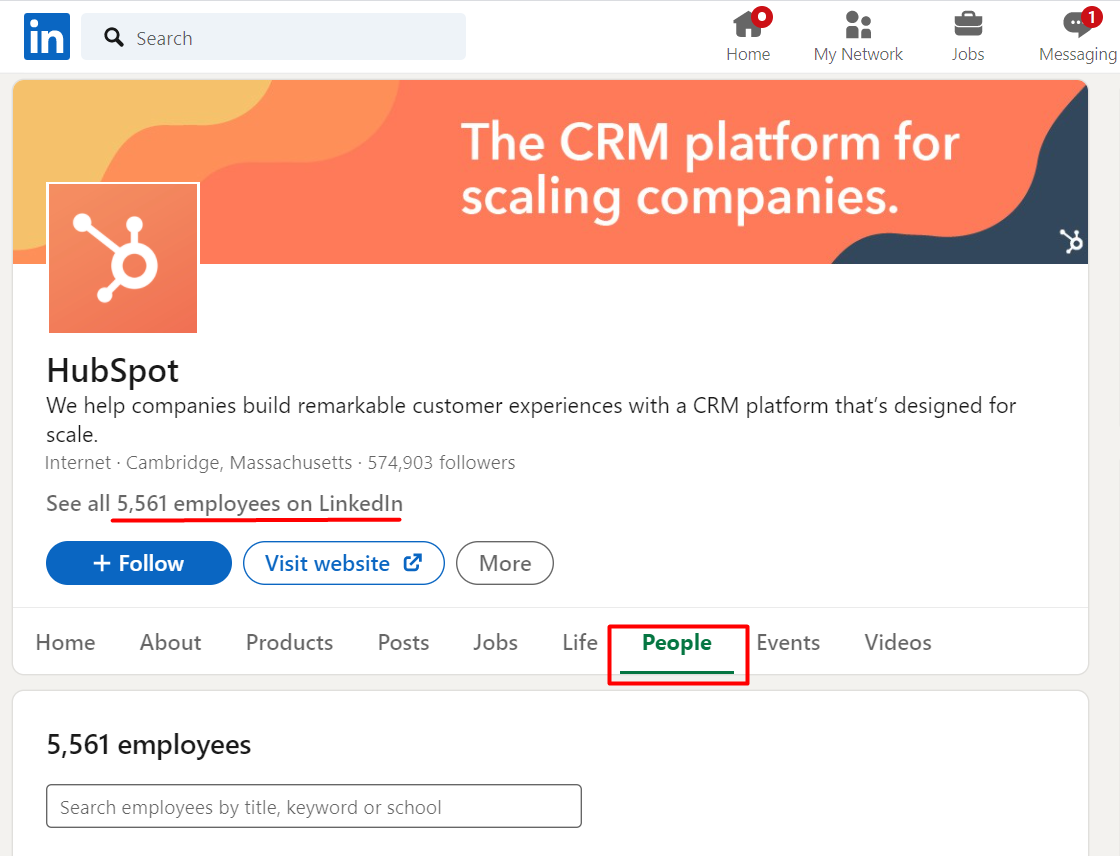 5. Join the industry groups
Another cool feature that makes LinkedIn great to use for marketing is industry groups. These are collections of businesses and people that specialize in the same field and wish to gain new partners. Here you can share your expertise, form new relationships, and get your name out there. 
Make your choice between 2-3 groups that are focused on a niche topic that is related to your company and sphere. Search related keywords on LinkedIn to find your relevant groups.
Pro Tip! You can check out what groups your connections are in by scrolling down to the "Interests" section of their profile and joining the ones you like. It would also be a good reason to start chatting with potential clients — mention that you have something in common.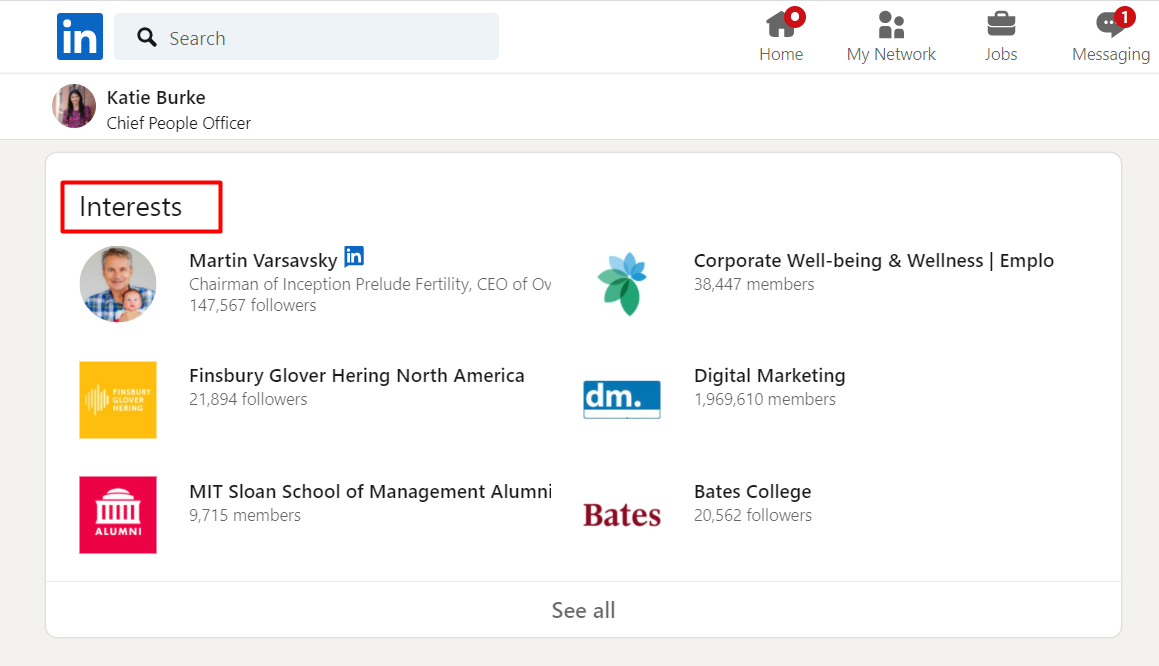 6. Mention your big partners
A good LinkedIn marketing strategy should not only revolve around your company but your partners and connections as well. If you are in a collaboration with other companies, feature them on your page. This will promote your content to other audiences and engage with the partnering business.
Pro Tip! For engagement, you can not only share content from your partners' pages but also mention them in posts that involve your collaboration.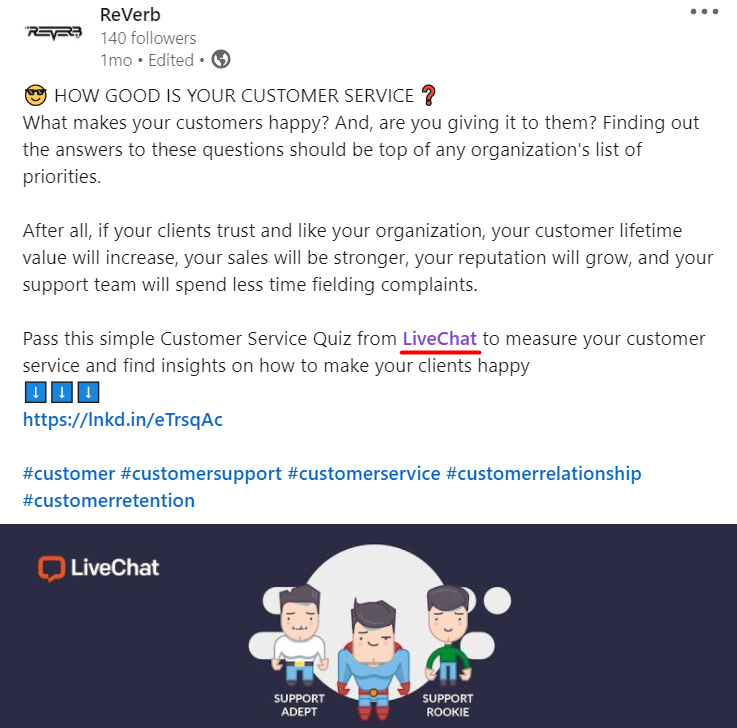 7.
Create customized call-to-actions
Last but not least on our list of Linkedin marketing tips is the ability to customize your call-to-action button. A CTA is important as it can lead to a website where you promote your business or other sites you want potential partners to see outside of LinkedIn. With LinkedIn, you can choose what your CTA button says and where it takes the viewer!
Customize your call-to-action in two simple steps:
On your business page under the logo is the call-to-action (CTA) button. Click the pencil icon next to this space. If not already on, switch on the custom button option.

Pick a button name from the drop-down menu and insert a URL. Here, direct viewers to your website, YouTube page, event RSVP pages, and more.
Pro Tip! You can always keep your CTA up to date, so contrary to popular opinion, it doesn't have to be your website link for good. For example, the link can lead to a new event promotion, a fresh video you uploaded, and more.
Conclusion
You can probably already understand why we always recommend everyone use LinkedIn for marketing. At first, it can seem slightly difficult, and that is where we step in. 
Our ReVerb professionals expertly handle LinkedIn marketing. We can help you create a competitive strategy to engage with potential clients and partners, and always stay ahead of the competition. So contact us today and get started with using LinkedIn for business marketing efficiently!