Plagiarism is one of the major concerns for marketers and website owners.
When getting a low text uniqueness rate, you run the risk of dropping down in the Google SERP. Worst case scenario… Google penalizes your whole site.
If you are writing by yourself or using a freelance writer, then producing plagiarism-free content should be your priority. Checking the content for uniqueness can help you make your marketing efforts pure.
Do you want to learn why avoiding plagiarism is important and what types of plagiarism you can stumble onto? Then read this article to find the answers.
What is Plagiarism and Why You Should Avoid It in Your Marketing Campaigns?
Plagiarism means taking someone's content or idea and using it for your own purposes like publishing on your website or social media platforms without the author's permission. Now, this is not just about copying the exact wording of other articles on the web. The copy of the concept is also considered a form of plagiarism.

Source image (It's a brilliant example of how you should avoid the plagiarism issue when taking someone's visuals)
None of the platforms, including digital and traditional, allows using plagiarized content because it is a disgrace to the platform, viewer, as well as the original author. Plagiarism creates a bad impression for your brand in the eyes of the users and search engines.
When you are writing content for your media resources, people usually read this and believe you. If they find out that the content was copied, of course, they are going to consider your brand as untrusted.
The best way to defend against various forms of plagiarism is to use your original ideas when writing the content for your resources. If you still want to use someone else's facts or research material in your writing then you can consider getting the permission of the original author as well as cite the source.
Avoiding plagiarism in your content is easy with the use of special plagiarism checkers such as SEOScrapers, Prepostseo.com, and Plagiarismcheck.org.
How Can Google Ruin Your Marketing Campaigns?
Typically, the digital platforms don't publish content that is plagiarized and these sites would alert upon publishing.
For example, when students write their assignments and submit them on their university portals, the portal sometimes has a check (for plagiarism) and this way, the students might not be able to detect some tricky forms of plagiarism. This is just about the tool that checks.
On the other side, Google's bots are much more intelligent to detect plagiarism in your content as well as the quality of the content. Now, if you are thinking that once your article is indexed, it wouldn't be detected by Google, then you are wrong.
Google's algorithms can detect that you paraphrased or changed most of the words from other articles on the web. In this case, Google would penalize your web page (or the whole site) by sending it into a lower-ranking position, where almost nobody will see your content. This way, you might lose all of your new and even old traffic.
The Most Common Plagiarism Types
Below are five of the most common types of plagiarism that are considered illegal in the sense of search engines. Avoid them in your marketing campaigns by any means!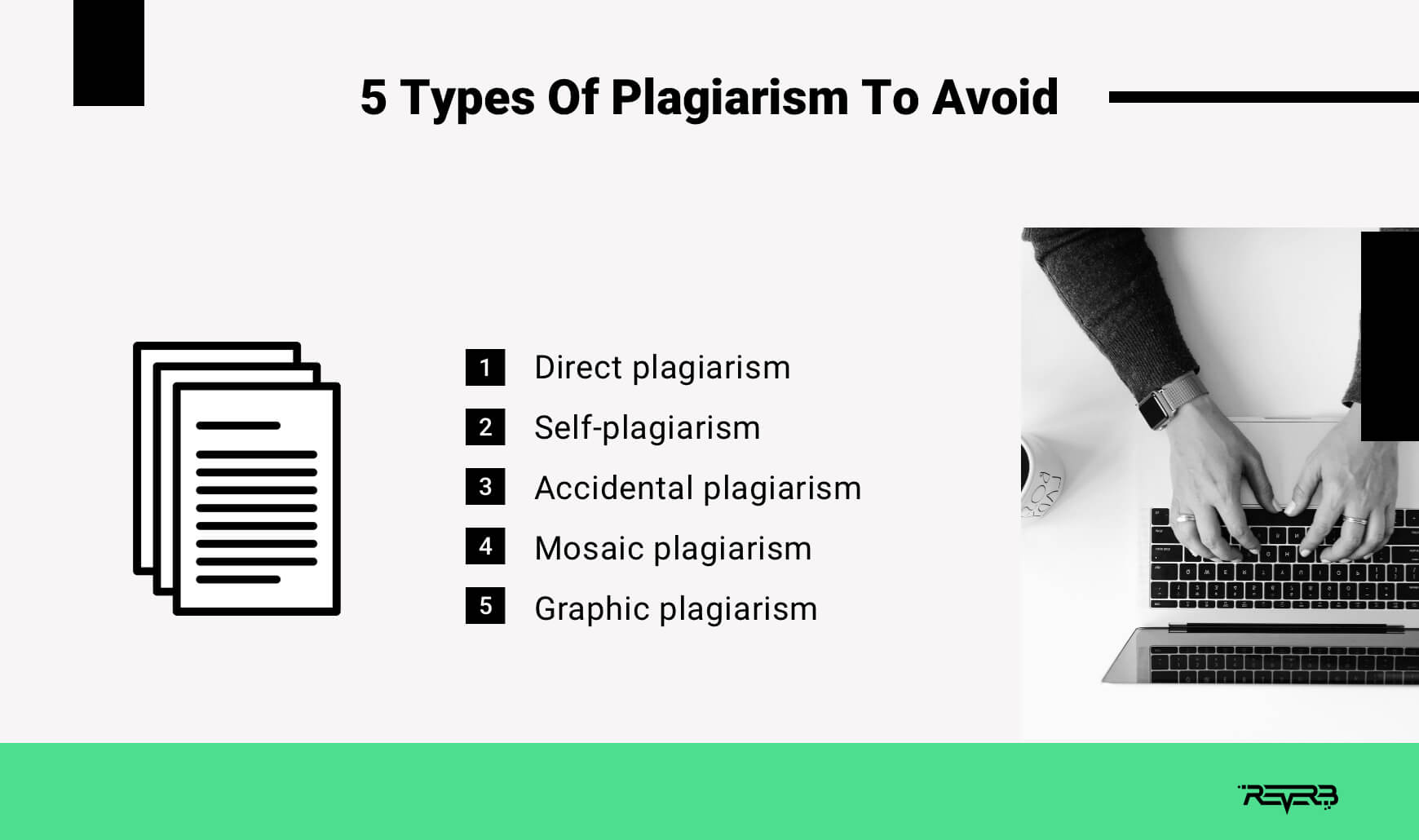 1. Direct plagiarism
The most widespread and popular type of plagiarism on the internet is direct plagiarism. In this type, plagiarism happens through copying the content word for word. This means that the probability you copied the content is 100% and this will ruin your marketing campaigns.
Direct plagiarism can be easily detectable by any plagiarism checker as well as users might see it with the unaided eye when reading.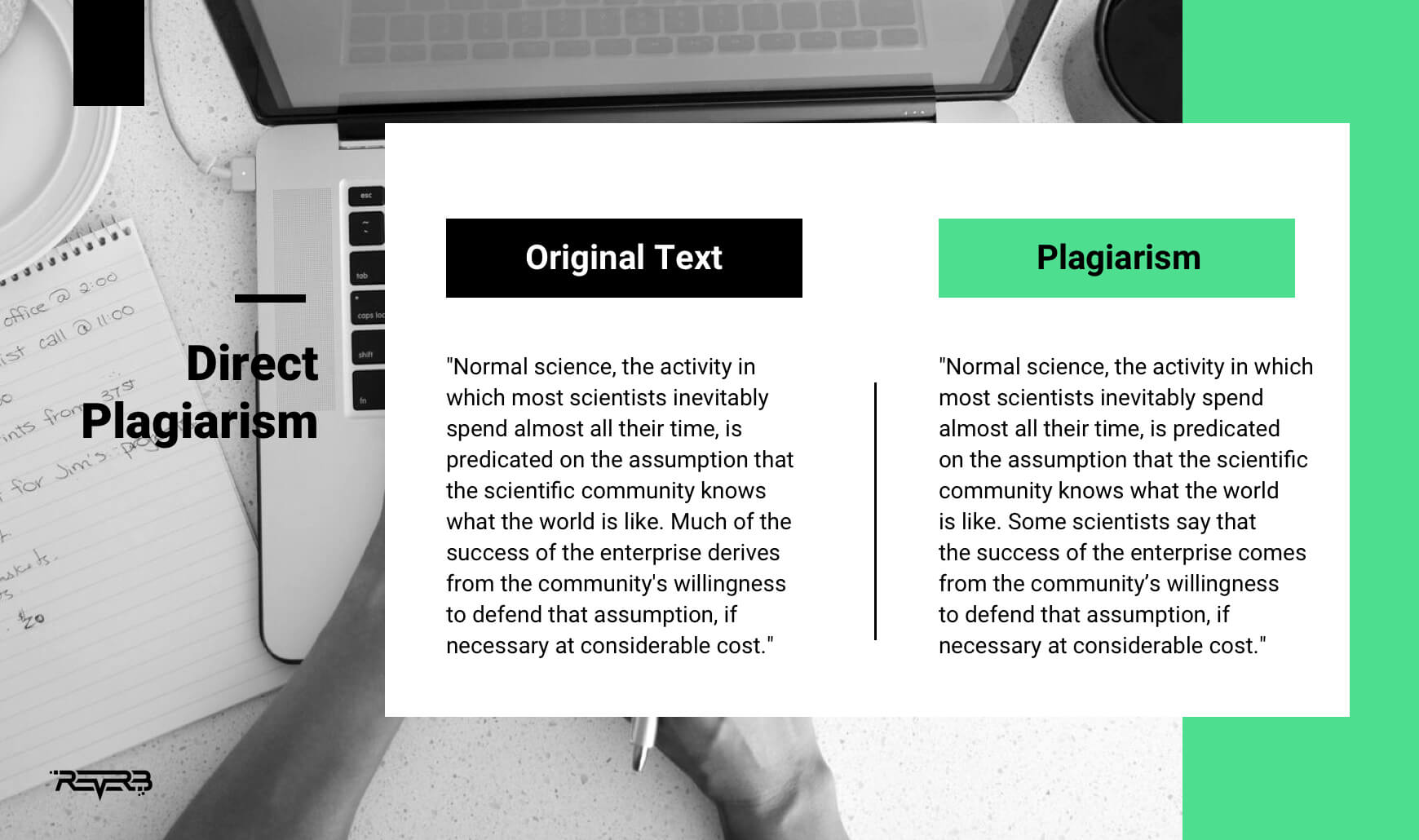 2. Self-plagiarism
A blogger or a content writer might have to write multiple articles on the same topic and this is the major reason behind self-plagiarism.
When you put down your own words again and again and submit the material to different sites, it's considered to be self-plagiarism. This case is common in the education system where the students use their previous assignments many times, failing to write unique dissertations. In addition, it's a frequent case in guest posting, when you create several materials around a single topic.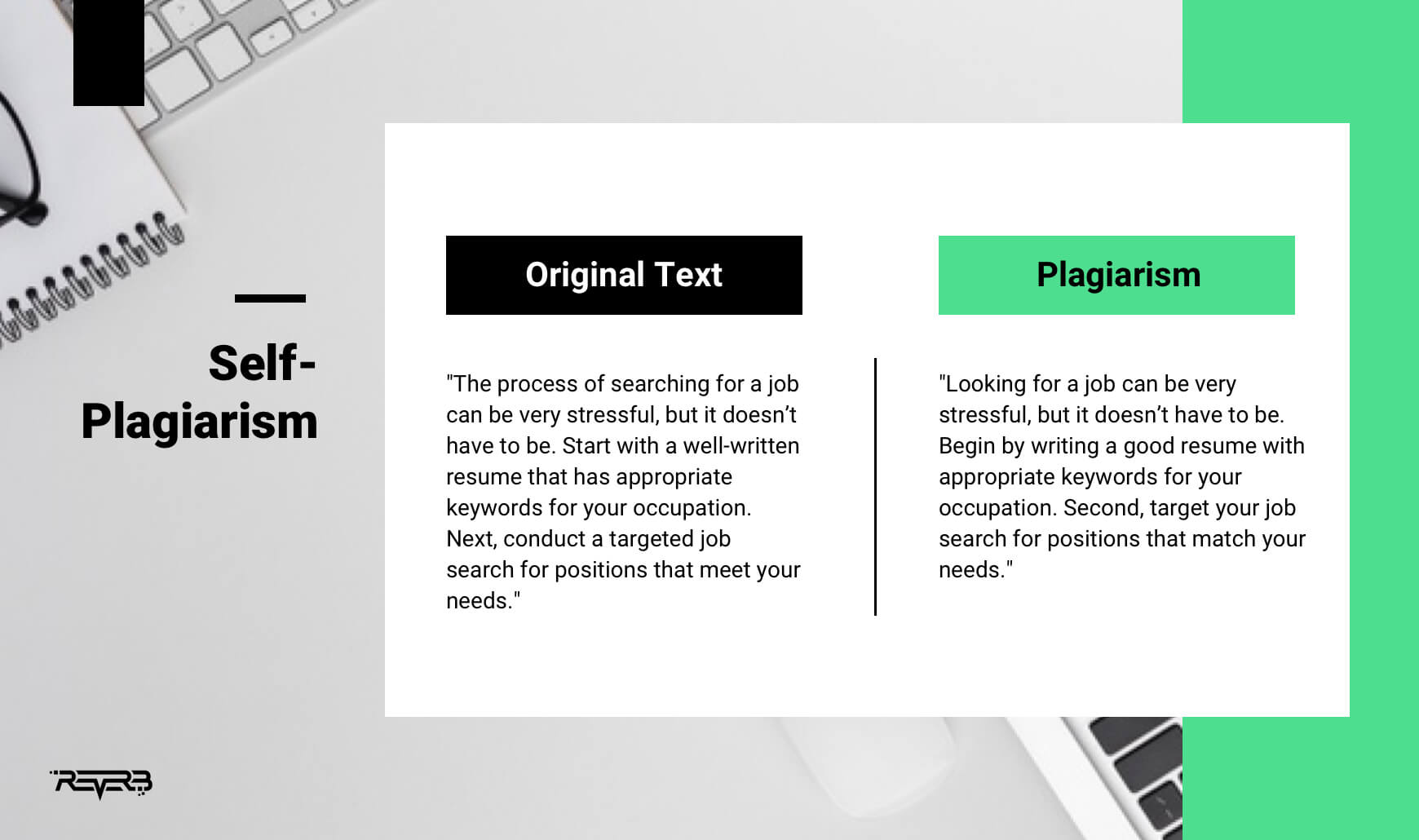 3. Accidental plagiarism
This type of plagiarism occurs when you are researching to gather some material and later, you use some similar words during the writing.
For example, you have researched a certain topic and you want to use a fact from another source in your writing. When you are inserting this fact into your content, there is a chance that you would be involved in the plagiarism case. Think about rephrasing the used info and link to the original source.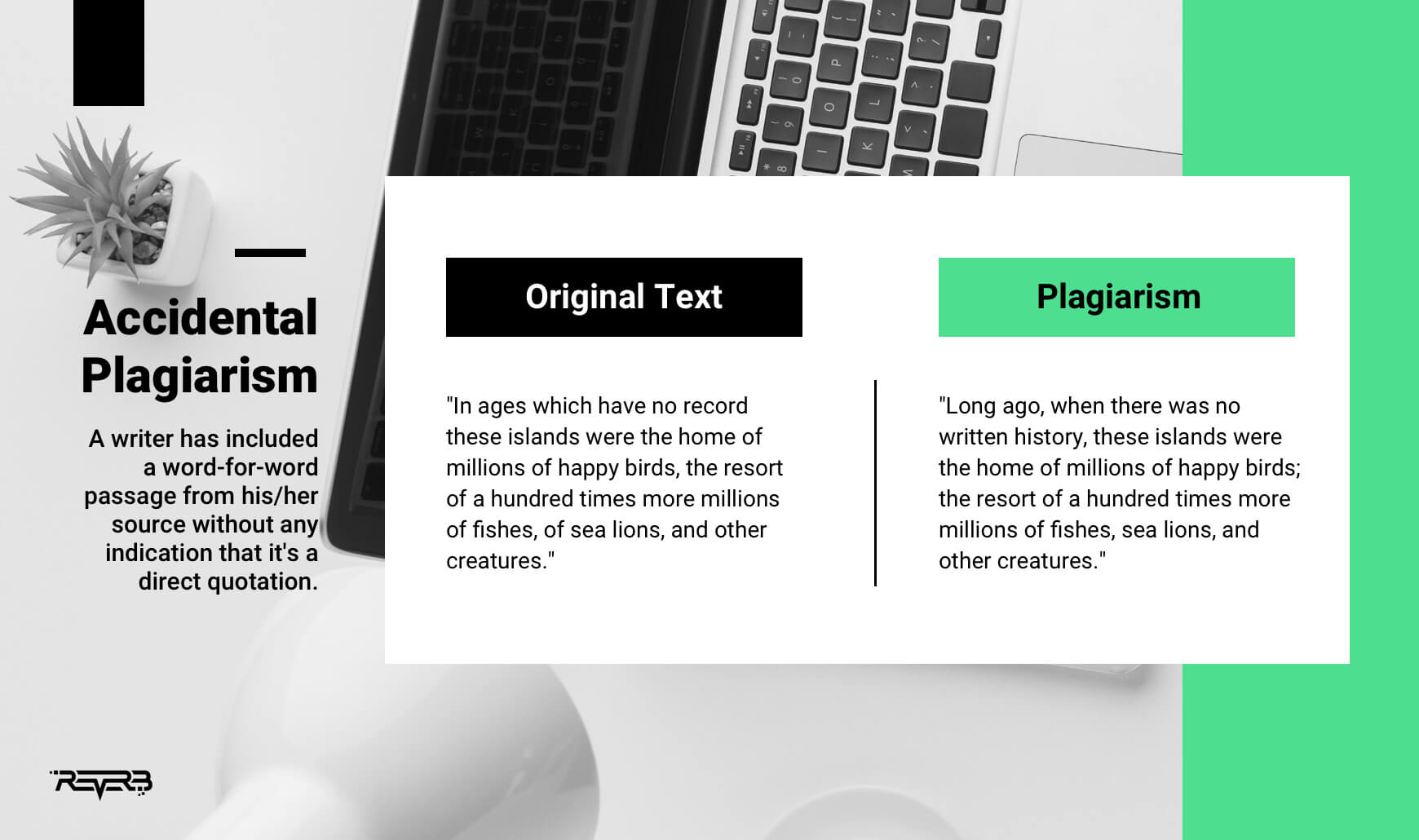 4. Mosaic plagiarism
The plagiarism that occurs because of poor or no citation to the source is a type of plagiarism known as Mosaic. Paraphrasing and changing words with synonyms are included in this type of plagiarism.
Mosaic plagiarism is illegal whether you are changing the majority of the phrases because copying someone's idea is also considered plagiarized.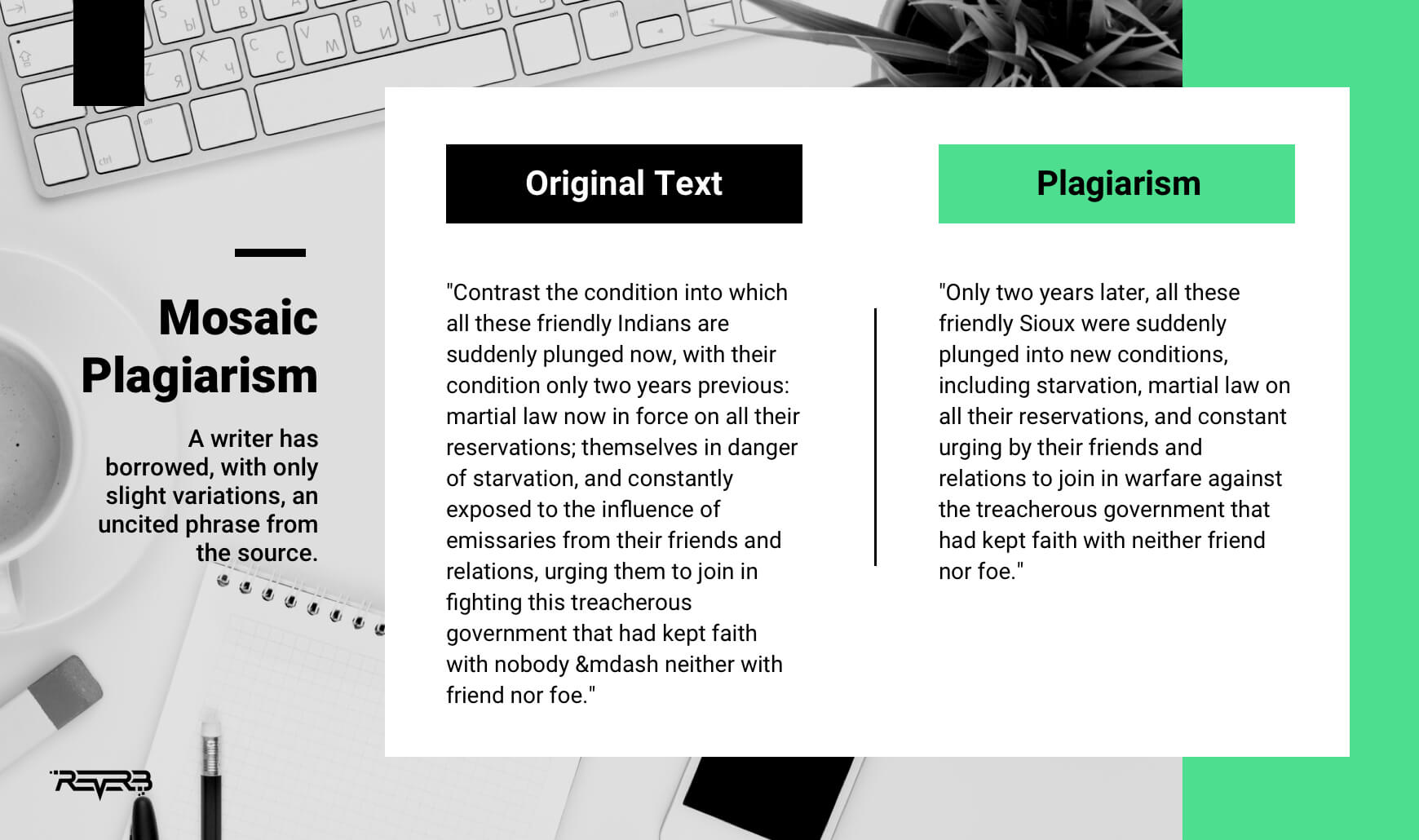 5. Graphic plagiarism
In marketing campaigns, stealing the text is not the only problem, copying graphics can also ruin your efforts.
The site that is posting the original photo that is self-clicked or designed holds the copyright of that image and nobody is allowed to use it until the original site or the author allows it.
You need to ask permission of the original copyright owner and give credit to that owner. Or, you can use different stock resources that offer copyright-free images for free like Pixabay, Unsplash, etc.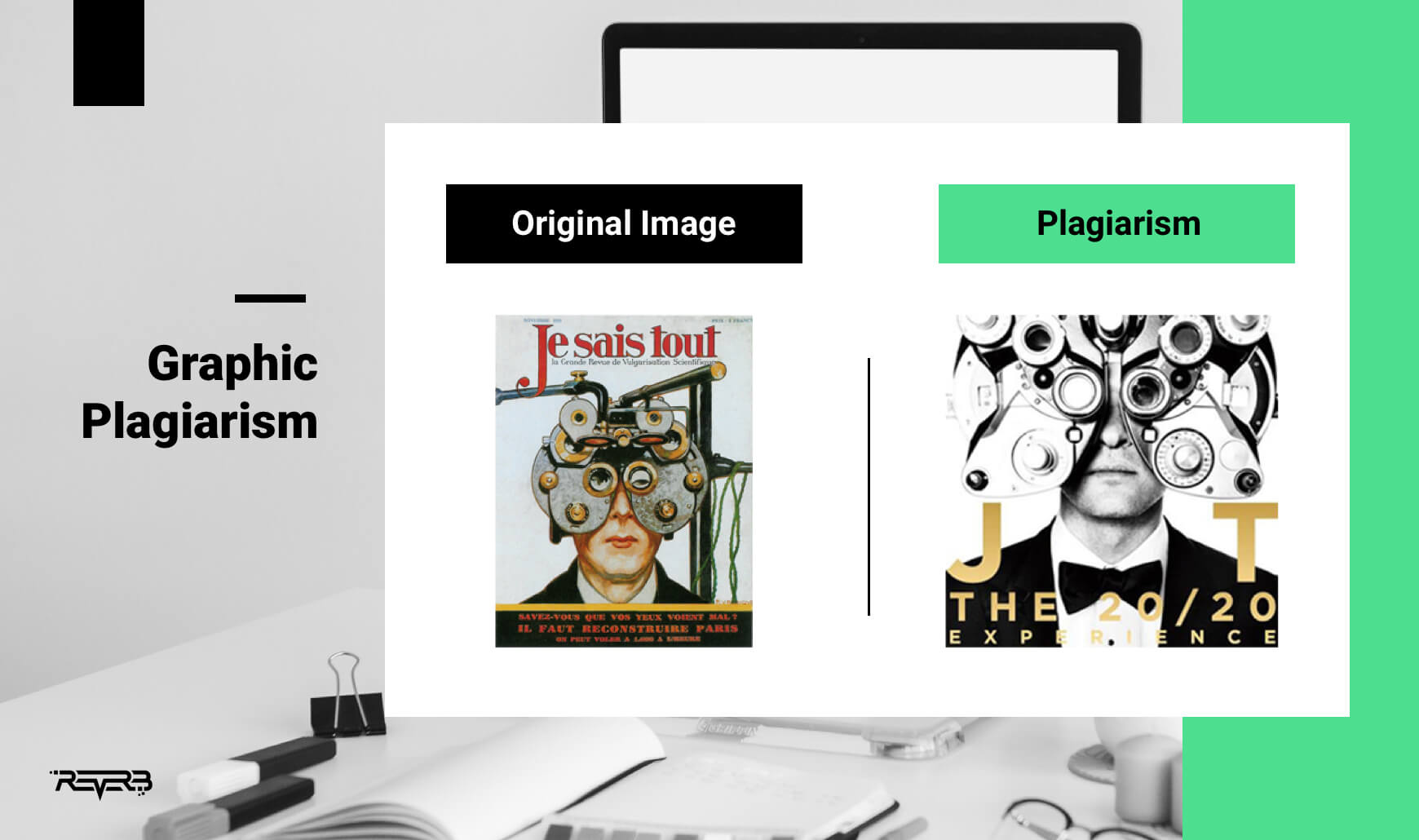 Conclusion
Over a single sentence, all of your marketing efforts can be destroyed because of plagiarism. Many of the famous websites were ranked down when Google detected duplicate content on their pages.
If you think Google might not detect then keep in mind that the original sources have the right to send you legal notice. There is a complete procedure which can help the author tell Google that their content was stolen. 
All in all, nothing prevents you from plagiarism better than writing the content from scratch on your own. Thus, never stop developing your writing skills and get equipped with a reliable plagiarism checker tool, just in case.