Based on its effectiveness, email marketing is probably the most profitable marketing medium you have at your disposal as a business owner.
Here's the kicker, it's not as complex as online marketing, search engine optimization, or display advertising. What's more, it's very cost-efficient and incredibly effective. Given the array of tools attainable, it should be a cinch. Put some effort into writing educational, business-related, and persuasive copy, send it to your recipients, and you'll reap the rewards.
But it actually is not as straightforward as it might appear.

Almost anyone can effectively promote their business through email marketing. Still, the challenge lies in figuring out how to make your email design more appealing to your current and prospective customers.
How To Make Your Email Design More Productive
As we move forward, let's take a deeper look at the most crucial components of an appealing email design. Read on to learn fifteen useful tips for making email designs more productive.
1. Find inspiration for your email design by using ready-made templates
First, let's take a look at a few examples. One of the key components for developing an effective email marketing plan requires making it visually appealing. For those not familiar with designing, it might be a bit intimidating. Luckily, there are tons of ready-made email design templates that you can find and adapt to your company's needs.
There are a number of services that provide templates and resources for email marketers to gain some email design inspiration.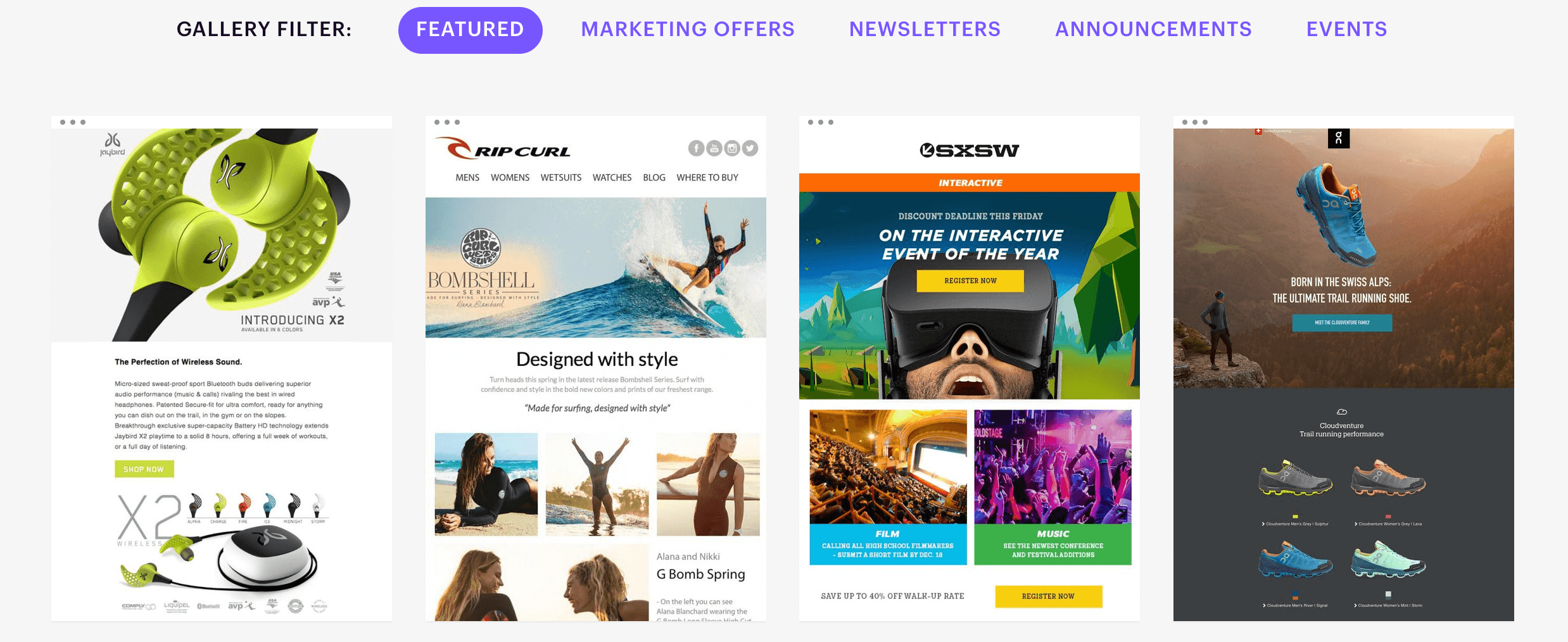 Freshmail, for instance, provides a vast array of aesthetically pleasing email templates for promotional emails, business emails, shopping emails, and so on.
Campaign Monitor has a corresponding portfolio of templates. It allows you to view messages by marketing channels and find out the most productive types of messages.
Additionally, there are Really Good Emails with a large selection of various mailing designs and layouts. This gallery contains samples ranging from welcome letters to newsletters and holiday-themed promotional materials.
When you want to create a custom email template that is undoubtedly eye-catching, the available options and features make it possible for you. You can utilize the campaign builder to customize your layout by adding draggable chunks of content.
2. Ensure your copy is simple to print-out
Are you aware that people rarely read through the entire document but quickly skim through it? They tend to pay close scrutiny to the upper left and top right sides, and their main focus decreases as we reach the bottom. So it tends to work better when you put the most significant chunks of the content above or in left-aligned spaces.
If you're a seller on Amazon, or eBay USA, this is a good practice to include in your email marketing campaigns. 
As a general rule, you should aim to spotlight the most important aspects of your piece of content for the intended audience. Consider using images to convey your message whenever possible, incorporate captions, separate the text into paragraphs, and use headings. You can also utilize stronger and larger fonts to make specific elements more visible.
3. Write concisely and use direct language
Crafting a good email is a fine science that requires you to know some actionable email writing tips.
The basic rule says – don't stir up an information flurry by trying to squeeze every bit of information into one short email. Typically, you should limit your correspondence to one message in each email.
If you're sending out newsletters, consider making them more pertinent. And yet, make sure that your email comprises a sufficient number of information pieces.
4. Maintain an appropriate hierarchical structure 
The visual layout of your message must be meaningful for the audience.
If there are several components in your email, assemble them coherently. Let the most significant sections have more prominence in terms of size, layout, or coloring.
But before anything else, prioritize what truly matters the most. All that extra stuff gets tossed out at the end of emails.
5. Design a header for an email
Email headers are one of the first things your receiver sees while opening your message, which means all you have to do is connect it to your brand and make it distinctive. You should use a single header for each of your marketing emails, or even just when composing specific types of emails.
A header should include your company logo, a link that opens the email along with some type of descriptive statement. It's a lovely addition to tweak the header from time to time or change it up sporadically — for instance, by incorporating decorative elements in your holiday mailings and promotions.

6. Make your email footer attractive
Closing an email properly by making your email footer attractive is crucial to prevent your letter from ending in the spam folder. A footer also features pertinent facts about the organization, allows the recipient to provide feedback, and specifies how to opt-out of receiving future mailings.
Making it simple to manage your subscription is a critical component of an email marketing campaign. Thus, skipping this step can have detrimental consequences on your business.
On average, an email footer is separated from the main body of the message, but it should adhere to the same format for the entire letter.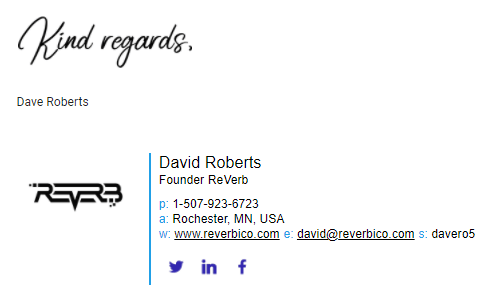 7. Ensure your brand message is recognized and distinctive
Fonts, graphics, a brand logo, and the general tone of voice define your brand identity. You must be sure that your brand message is clear at every touchpoint, including your website, email, and social media. 
This is why you should hire a professional web design company or if you know how to design, always go for the best website builder tool such as Elementor, which will help you in the process.
Don't forget to stick to your unique style when creating email designs. Here's the deal: you need to make sure your brand stands out, both conceptually and aesthetically.
One of the fundamental rules is not to utilize colors excessively yet, be willing to experiment on them. A splotch of a pair of colors that catch the eye would be an excellent idea.
Don't be reluctant to utilize bold language when you want to draw attention to something or when you want to express a strong viewpoint or an intensely powerful concept.
8. Pick a vibrant color theme
Use a color wheel to pick the perfect color when designing your emails. Typically, you have the following choices:
Coordinating colors in the monotone design

Using alternative tones when making a bold statement

Creating striking combinations with triadic color combinations.
It's a good idea to use a color palette generator to get insight into picking the right colors for your email.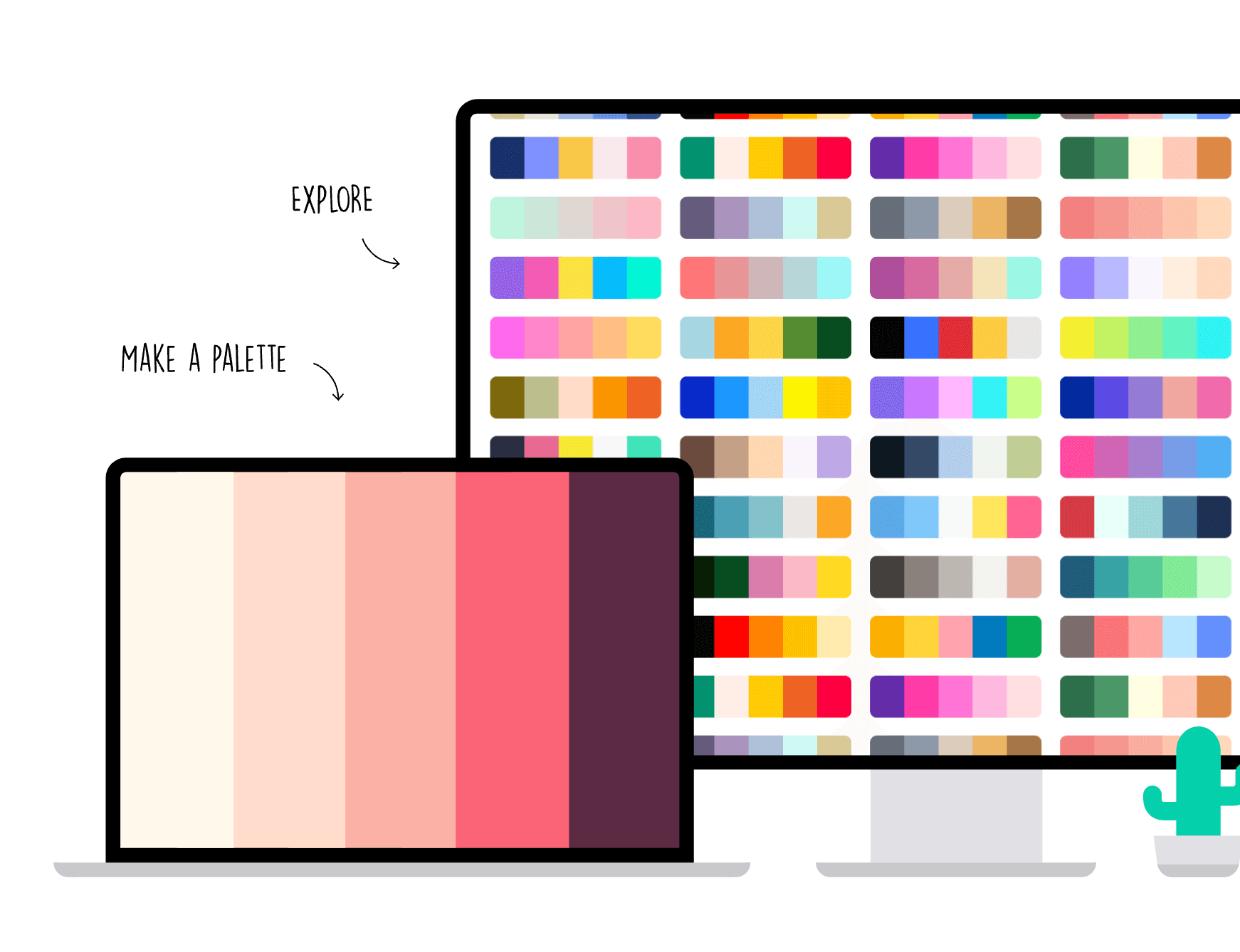 9. Make sure there is enough white space and incorporate color blocks
The white space is not associated with the white color. It simply represents a bare, uncluttered space. It is also a fundamental part of any excellent layout.
Utilizing white space emphasizes the conciseness of your message by spotlighting the crucial elements. It aims to ensure that your email feels concise and well-organized.
Using various colors to differentiate content blocks could be a great idea for a vibrant email marketing campaign. It will serve as a great way to distinguish multiple content formats. You can use it in news releases, reports, or any other type of article. Make sure to stick to the color scheme that you choose.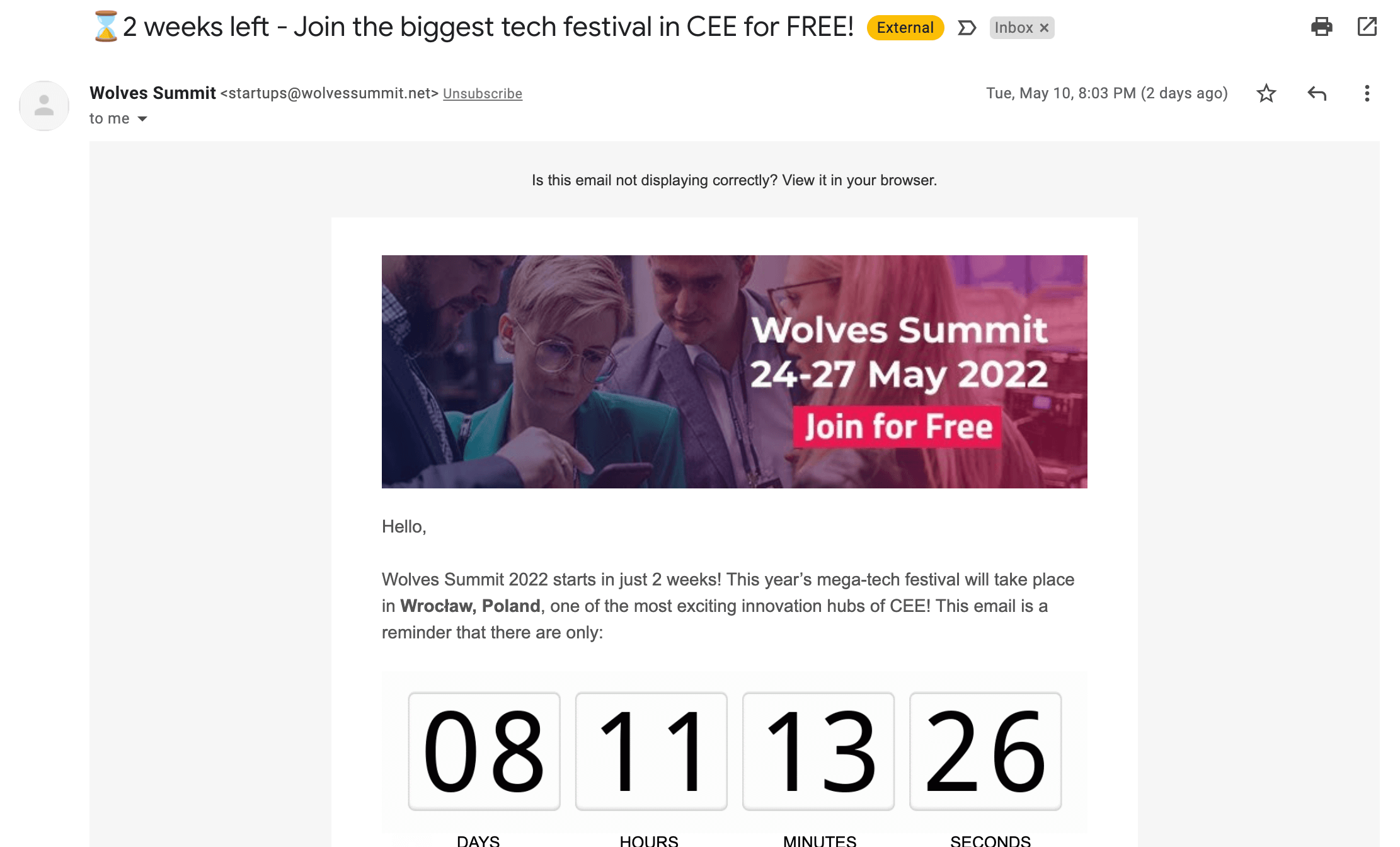 10. Make your CTA stand out with a distinctive color
Don't forget to make your call-to-action bright and eye-catching by selecting the right colors.

Your choice of the latter will depend on the objective of your call-to-action and also on the color palette you decided to apply. This may be the ideal time to use harmonious tones.
You should be aware that each color carries its significance and is typically connected to a specific state of mind.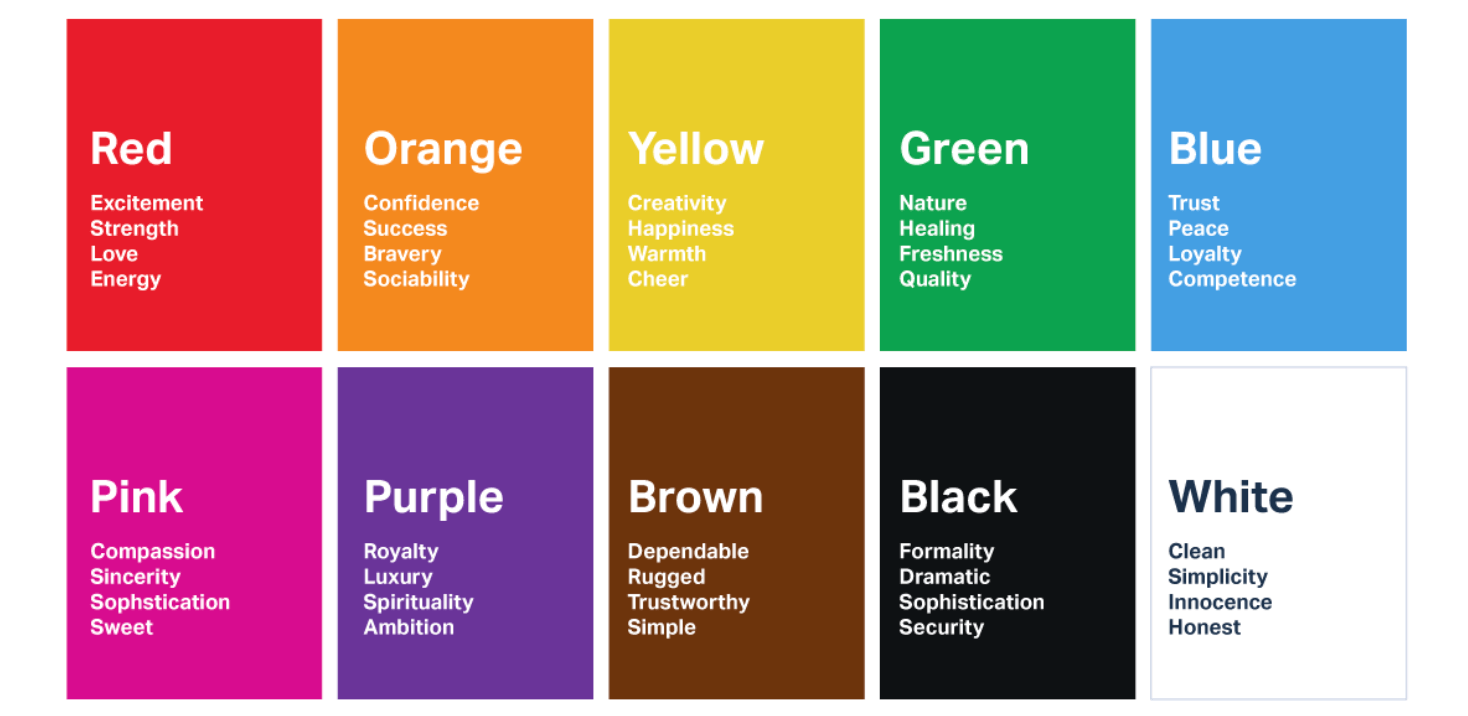 11. Integrate social sharing icons
Integrating social sharing icons at the bottom of your email will allow visitors to get in touch with you via social networks instantly. You can opt to use social media buttons as opposed to links to conserve resources. Use more than one social media network since not everybody utilizes similar platforms.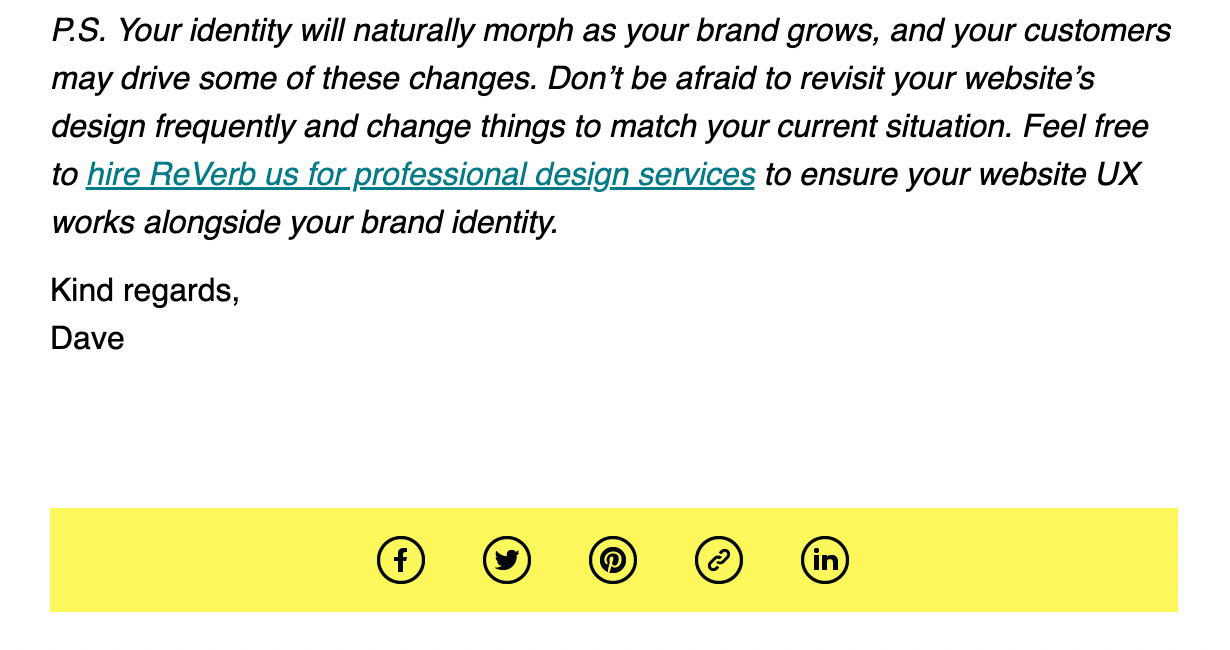 Additionally, it is a great idea to make emails accessible to others. By doing so, your business can gain greater visibility and attract more prospective customers.
12. Assign a signature to emails
If you are using email campaigns to market your personal brand, you should consider substituting the footer with a signature that is a mandatory part of every email's ending. 
Instead of supplying a separate piece to your mailing, you might embed a link to your most recent offer as part of your signature. Thus, you will preserve the credibility of your email while receiving more responses from individuals who are actually curious about your initiative.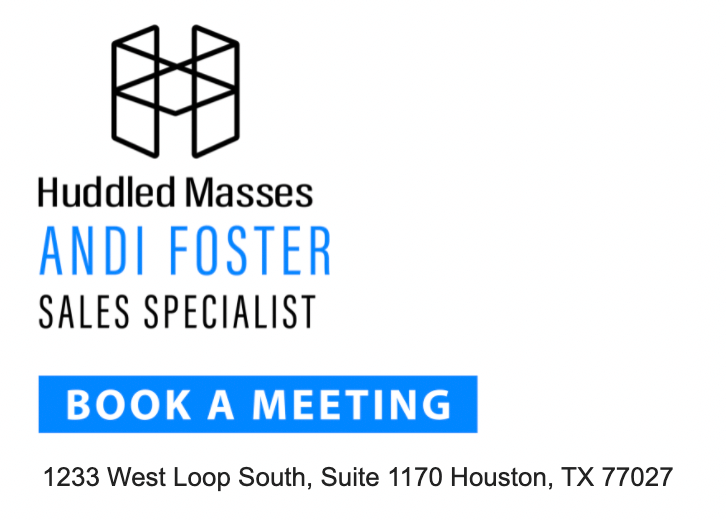 To keep your email data safe, you should also integrate security measures such as DKIM checker, kiosk, etc.
13. Make it versatile and compatible with smartphones
A significant number of your contacts will access your email through their mobile devices. Make sure to cater to their specific needs by incorporating adaptive functionality. To put it another way, ensure that your email design appears as attractive on your mobile device as it does on your desktop.
Assume you have a visually appealing and well-designed template with multiple columns. Can you imagine how those column layouts would appear on a mobile device? It gets better when you arrange your emails properly, as several columns will merge into one upon accessing via smartphone. Lastly, verify if your email service provider offers this feature or not.
14. Be willing to occasionally bend the rules and go wild
In the design world, adhering to the guidelines is equally essential as turning them occasionally.
Dazzle your customers by impressing them with an unexpected twist. Don't miss the opportunity to impress and capture their interest.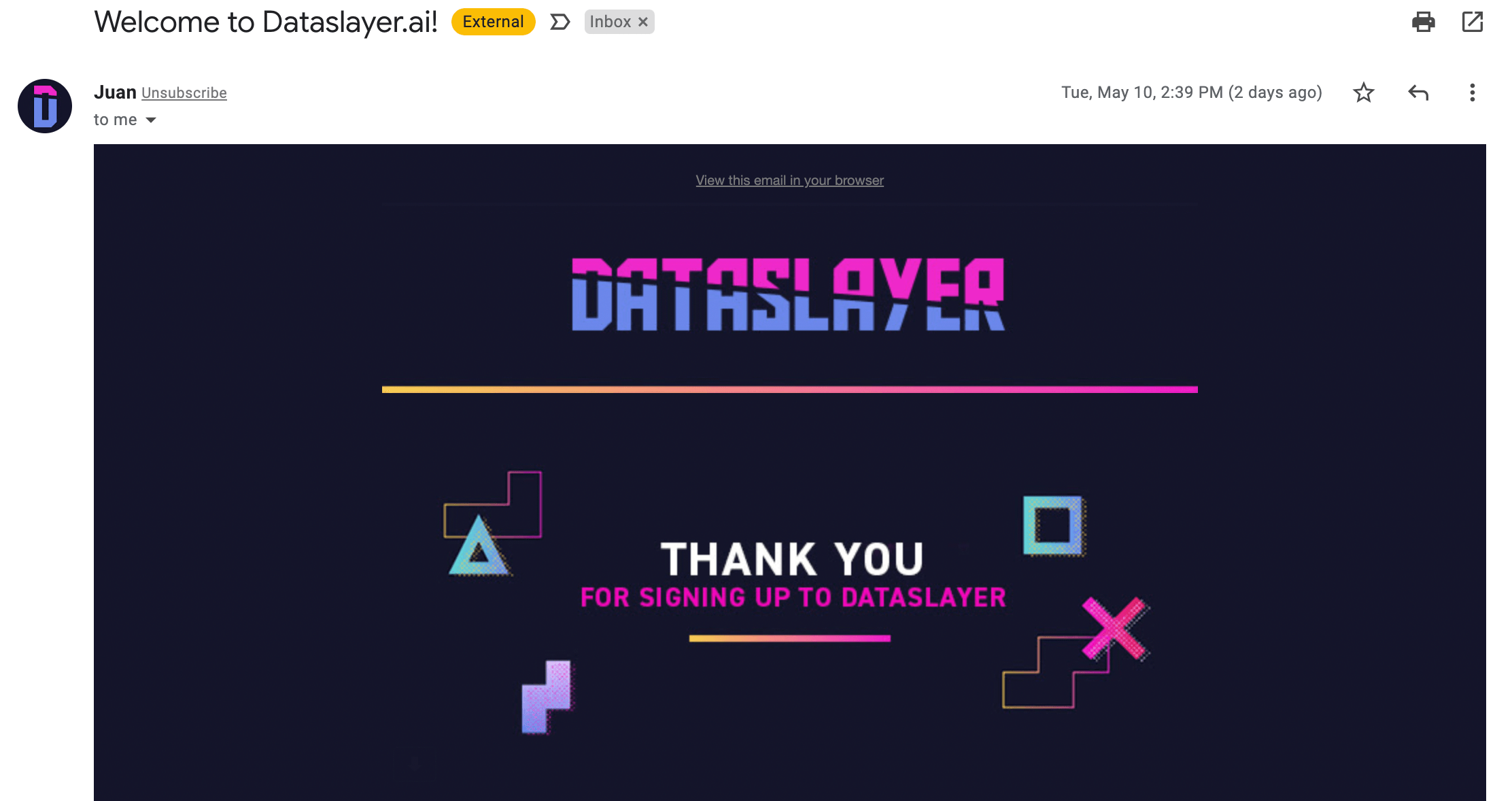 15. Utilize email design toolkits
Initially, you might be wondering how to make an email design more appealing without any design experience. It's a perfect solution to just go and look for ready-made templates and customize them to fit your brand message and your company's requirements. 
Alternatively, you can utilize one of the email marketing toolkits available via various relevant platforms, such as MailChimp, Mailjet, or Campaign Monitor, to name a few.
Conclusion
There is no need to be a designer to create eye-catching emails and excel at email marketing. Fortunately, there are various services and tools that can assist you in achieving your goal. You can draw inspiration from your preferred style guides and stay focused on simplicity, cohesiveness, and brand recognition.
Consider incorporating images, graphics, and a clear call-to-action. Set up your content chunks in a meaningful manner for your audience. You should make your content easy to scan and the whole layout intuitive.
Lastly, when your email is complete, review it and make any necessary changes. It would be a great idea to run a few test cases. Once you and your teammates accept it, click on the submit tab and watch for the updates to populate on the main page.
Does email marketing still sound challenging to you? Contact us! ReVerb is a full-service email marketing agency. We will provide you with everything from a strategy to the content you need, to page management and analytics!