Competing with 400 million active websites is challenging. What is more, modern users are very picky about the brands and media they want to interact with and consume content from. 
That is why the ultimate goal of modern online advertising is to turn off the hype and gently reach users in a place where they are ready to discover your brand. 
Sponsored content may help you with this tricky task, and I'm going to explain to you how to get started with it and get all the benefits of sponsored content. 
What Is Sponsored Content: Definition, Main Features, And Goals
So, let's begin with the sponsored content definition. 
Sponsored content is a distribution strategy according to which one brand orders the creation and the publication of a promotional piece of content from another site. Typically, such a post is marked as 'sponsored' and has a rel="sponsored" tag.
That's how it looks in action.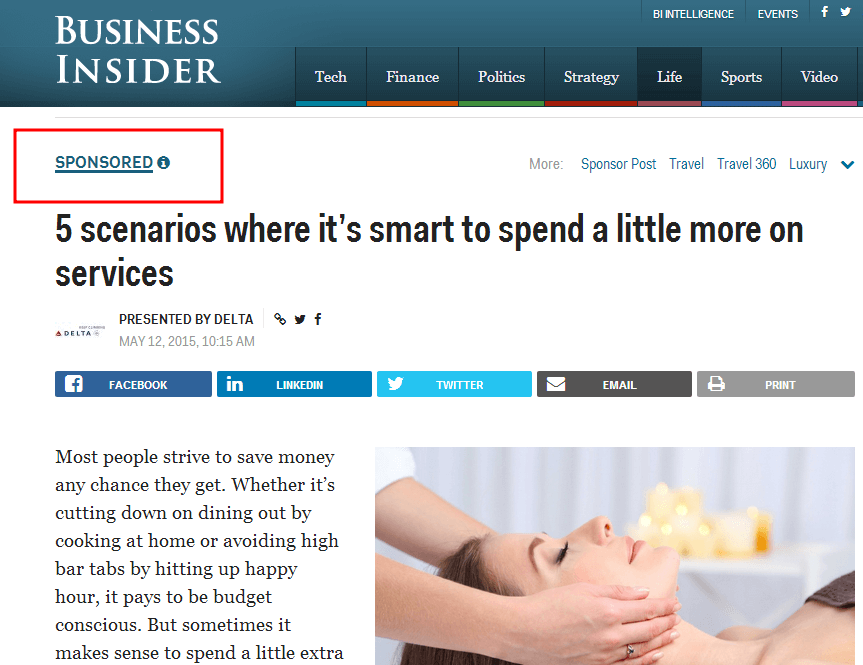 Here are the main features of sponsored content:
It should look like a native piece of content, that is, it perfectly fits into the platform's topic and blogging strategy.

It should bring real value to the target audience and improve the experience they already have while interacting with a publisher's platform.

It should be mutually beneficial. The content creator (publisher) gets a fee for producing and distributing sponsored content, while a brand that orders its creation gets a new influx of target users from the publisher's website.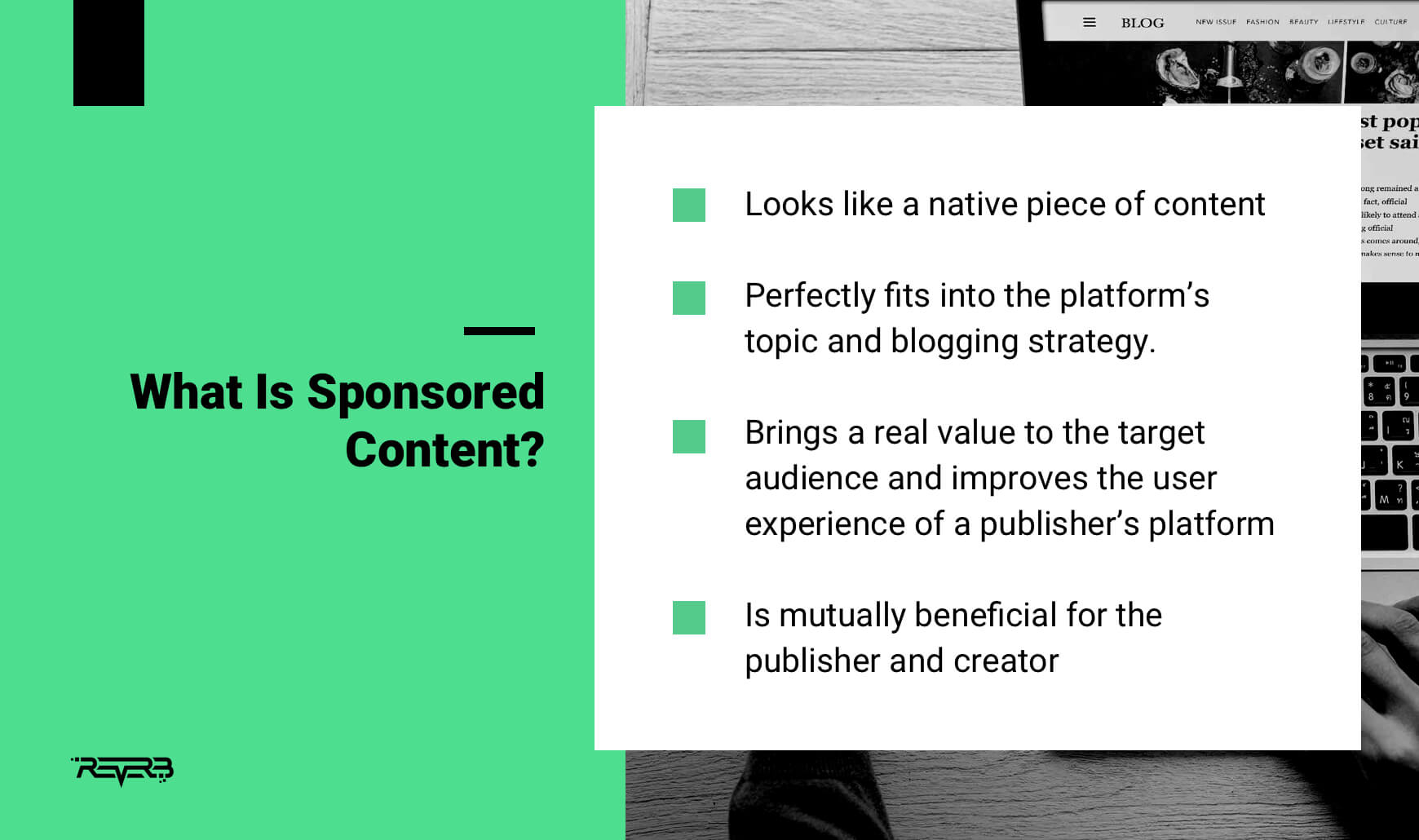 After answering the question "what is sponsored content?" let's look at the goals you can achieve choosing this way of promotion.
Brand recognition

. Sponsored content is published by a third-party platform but on behalf of the brand which orders its creation. So, clear brand mentioning should be in the spotlight.

Reaching a new target audience.

The sponsored content publication makes sense when a publisher has such a specific target audience whose values meet the values of the brand.

Boosting engagement.

When sponsored content publication strategy is done right, it boosts the engagement of the new audience and makes it interact with a brand directly.

Getting rid of intrusive advertising.

People hate ads and they will never buy if they feel pressure or even the slightest attempts to sell them something.
Sponsored content allows you to move from the types of ads that don't work well already. It looks like natural media that is in its home and does not cause rejection. 
Sponsored Content vs Native Ads vs Guest Posting – What Is The Difference?
The sponsored content definition allows us to draw a clear line between this type of promotion, native ads, and guest posting. 
Let's feel the difference: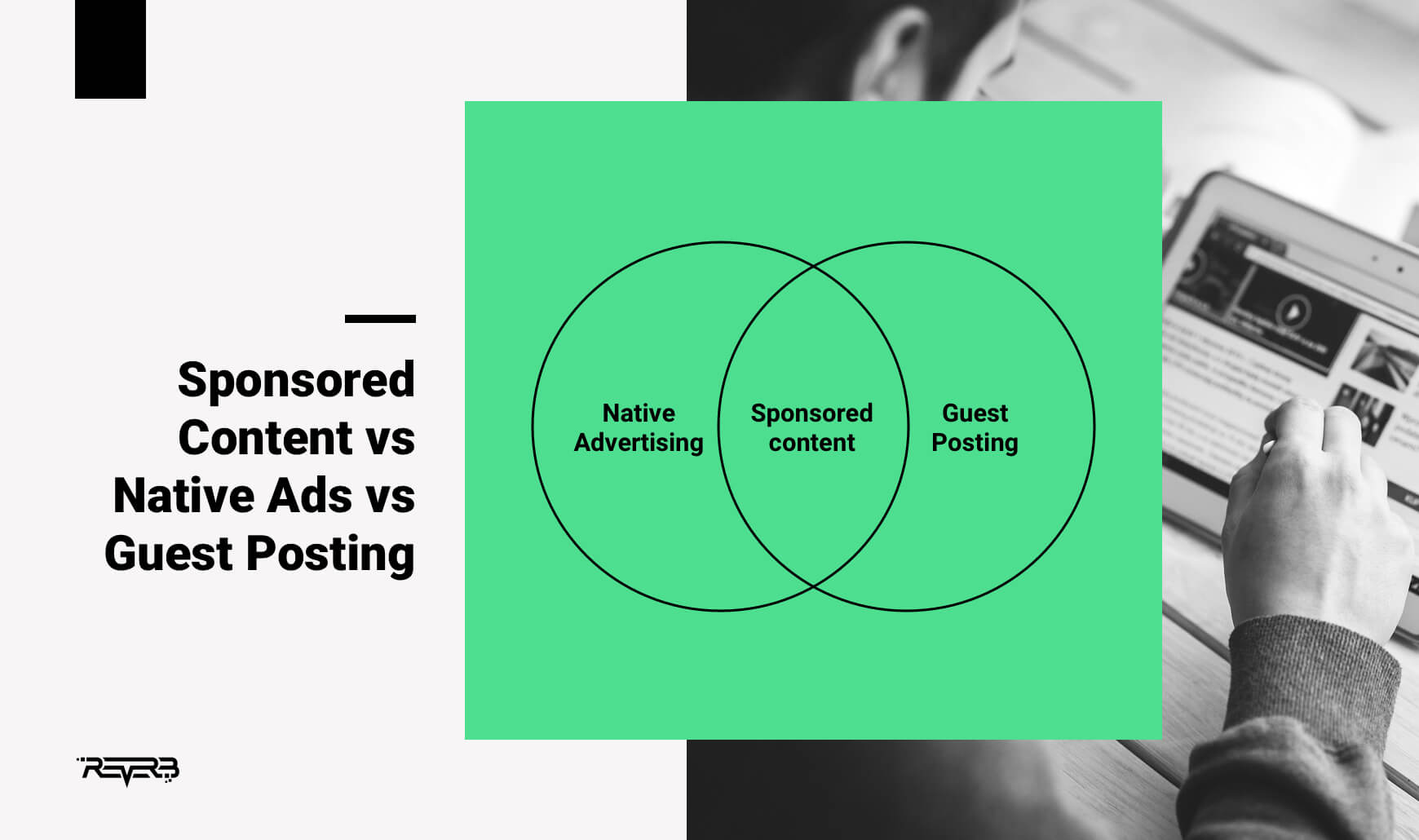 As for native ads, here is the formula to differentiate it from sponsored content. 
All sponsored content is native advertising but not all native advertising is sponsored content. 
Native ads are always created by the advertiser himself, while the creation of sponsored content is the task of a publisher. 
      2. As for guest posting, the main difference is in the goals that you may achieve with these two types of promotion.
Sponsored content is aimed at brand recognition and the target audience reached.

Guest posting is an SEO strategy, and its main goal is to get a lot of high-quality do-follow backlinks and improve the website's visibility in SERP. 
Sponsored Content Benefits
The benefits of sponsored content are already becoming obvious, however, there are a few more advantages you should know about:
Sponsored posting builds users' trust.

 
This strategy is more thoughtful, natural (and effective) than paid advertising on Google, for example. 
According to research by Time Inc., 2 out of 3 modern users consider sponsored content to be more genuine. Sincerity and openness build trust, which is the first step to getting users into your sales funnel.
Sponsored content engages users.
You need to hit the target from the first attempt. The perfect match between your brand's values and mission and the ones of the publisher's audience is a must to engage users.
75% of users admitted that they will continue brand discovering if the piece of content matches their values and provokes their interest.
Sponsored content comes in a wide variety of forms.

 
Surely, I will share some great examples of sponsored content, but you should know that you are not limited to articles' publication only. 
Sponsored content may take the form of a tweet, pin, or Insta post. It can be visual material (photo or infographics), video, podcast, and more! 
This means that you may reach your audience in any place that they prefer and offer them such a content type they are ready to consume. 
Sponsored posting has all the chances of boosting your sales. 
One-third of Millenials are ready to buy from a brand after interacting with their sponsored content piece. However, don't forget about the main condition – you should choose the right platform to publish.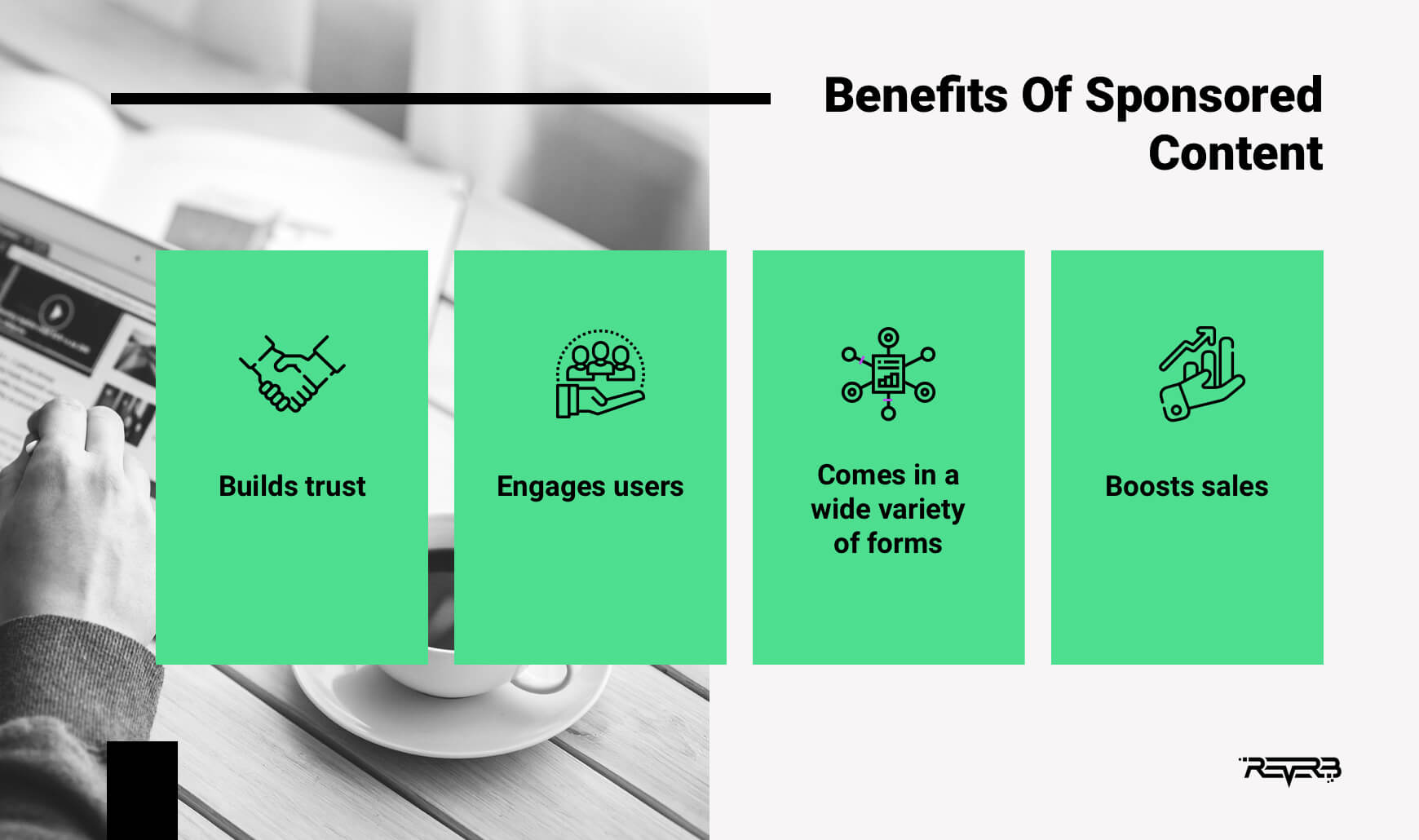 How To Get Started Working With Sponsored Content
Here are my actionable tips to get started: 
      1. Set a goal
Probably one of the pitfalls opposed to sponsored content is that it is quite difficult to measure the campaigns' results. 
To do it, you need powerful analytics plus user behavior tracking software to track the path of a new customer from a sponsored post to the purchase. 
However, clear goal-setting may facilitate this task. We've already listed the possible goals you may achieve, so you should define the main one and proceed to the real strategy with this goal in mind. 
     2. Research your target audience preferences
Since the perfect fit is the must-follow condition to make your sponsored content publication effective, you should start researching your target audience one more time. 
Find the answers to the following questions:
What is their urgent problem you are able to solve? (Your promoted posting should give them real value). 

What types of media do they often interact with? Do they passionately love Snapchat or are they Forbes' readers? The difference in preferences is huge and directly depends on your users' characteristics but you must find the right place for your campaign. 

What type of content do they love most? Once you have determined the type of media, the right type of content will be clearly visible, too. Surely, you should use the content type that perfectly matches the platform and the users' preferences automatically. 
     3. Develop a sponsored content strategy
Sponsored content creation, as well as any other way of promotion, needs a clear strategy. Finding the authoritative publisher sites, choosing the promotional landing pages that you want to backlink to, coming up with the topics of sponsored articles and negotiating with the editors — all these steps should be thoroughly analyzed.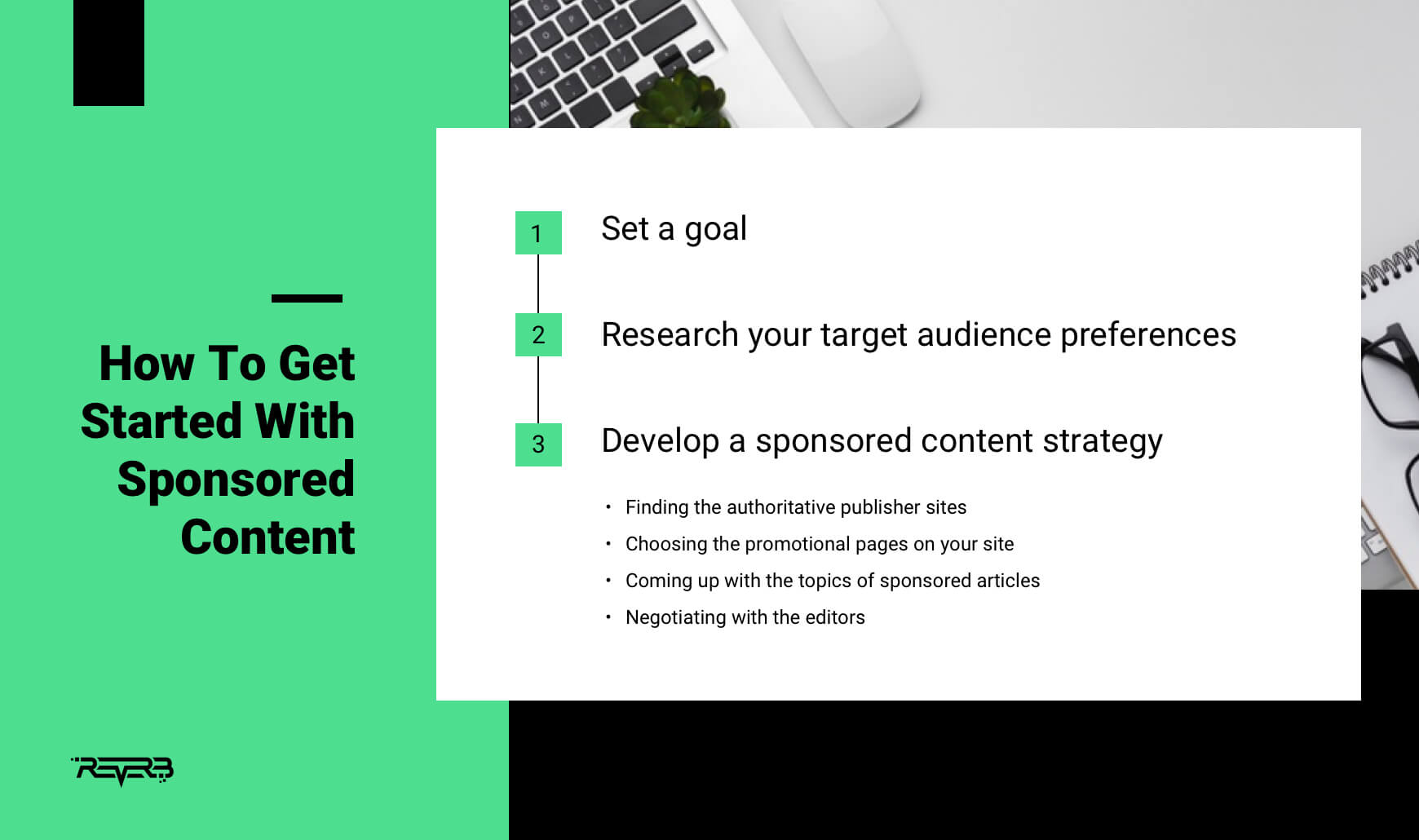 How To Measure The Quality Of The Publisher's Site
After you've decided on a publisher who will distribute your sponsored content, you should check whether the platform meets the following requirements:
Page speed.

Make sure to check how the website works from the technical perspective since there is no point in sponsored content publishing if the users are unable to open the page or don't want to wait long. They don't, really.

Measurability and viewability.

These are the indicators that you can't measure independently using special SEO tools such as Ahrefs, SimilarWeb, Alexa Rank, etc. Pay attention to the actual traffic, geographical distribution, time spent on site, and bounce rate. You may also ask your potential publisher to provide reports from Google Analytics.

Sponsored content from other brands.

Sponsored posts shouldn't be the only type of content published on a platform.

Ideally, the sponsored content should take up to 20-30% of all the content published, otherwise, the users will quickly get bored from the constant mentioning of different brands, and your sponsored posting will have no effect.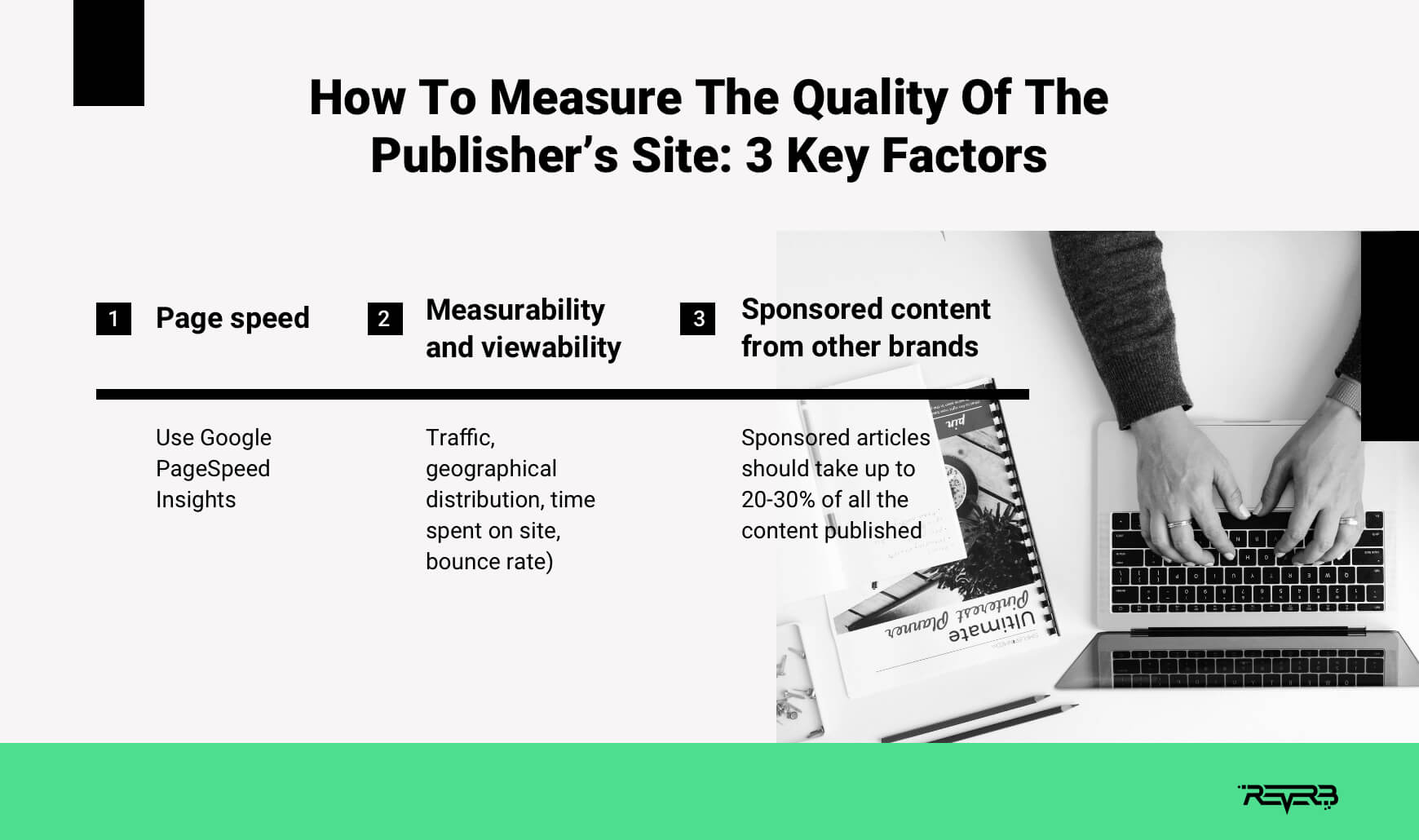 Sponsored Content Examples For Your Inspiration
As promised, here are some brilliant examples of sponsored content that turned out to be really effective for brand promotion:
Impacting Our Future + H&M 
Impacting Our Future created and published a story for the H&M clothing retailer. This is a great example of how to match the values of a brand with the values of the website's visitors – both are striving for a better future.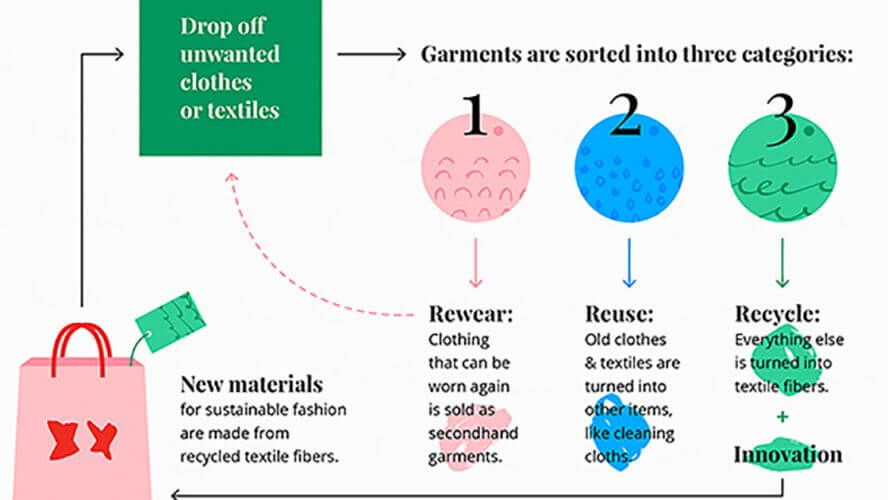 Spotify + BuzzFeed
Engaging listings can also be good sponsored content examples. Here is the "15 Bands That Probably Wouldn't Exist Without Led Zeppelin" listing sponsored by Spotify and published by BuzzFeed. The article ends with a compelling CTA to listen to these bands with Spotify.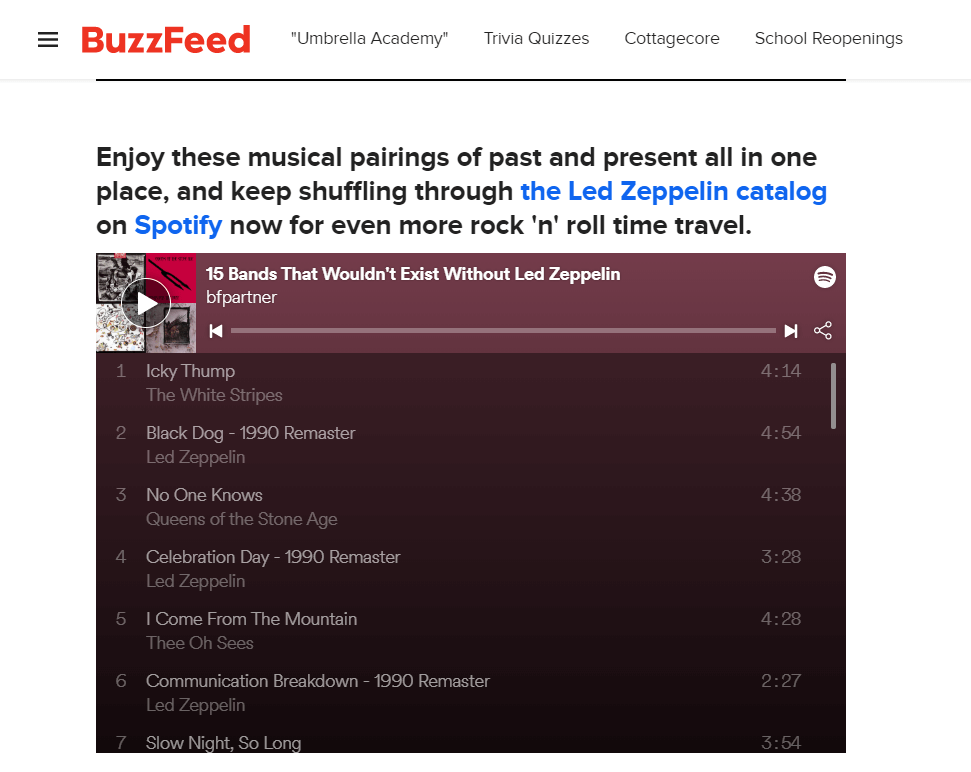 YouTube + Someecards
You may feel surprised but even globally-known companies use sponsored content. For example, YouTube, in partnership with Someecards, created an ecard to popularize Lilly Singh. She is an actress, blogger, and social media influencer. Here is how it looks:
Conclusion
Sponsored content creation is a win-win strategy for all parties involved. This is an excellent option to get a lot of traffic and new potential customers quickly. 
ReVerb's team is ready to help you with producing appealing content and distributing it across the right channels to achieve your marketing goals. Get in touch with us if you are ready to give this content strategy a try but need a reliable marketing assistant at your side!