So you've got a brilliant app idea and you can't wait to harvest a victory with it. While you invest lots of resources in development, devising functionality, and seamless UX design, you shouldn't forget about marketing and app monetization.
By monetization, we mean activities that help mobile app creators get additional sources of revenue. Some applications aren't meant to be monetized at all. For instance, they help corporations streamline their workflows with the help of corporate messengers, task managers, and other software. Or, free apps may fulfill information purposes like COVID-19 updates.
If you're creating an app to make a profit, you're in the right place. In this article, we'll provide you with answers to questions like: How do apps make money? and What mobile app monetization strategies do I opt for?
How to Choose a Viable
App Monetization
Strategy
You might have heard that some mobile app monetization strategies may be more profitable than others. However, it doesn't mean you should choose a specific strategy just because it performs well with your competitors. 
To choose a winning monetization strategy, you should do some research first and answer a few questions: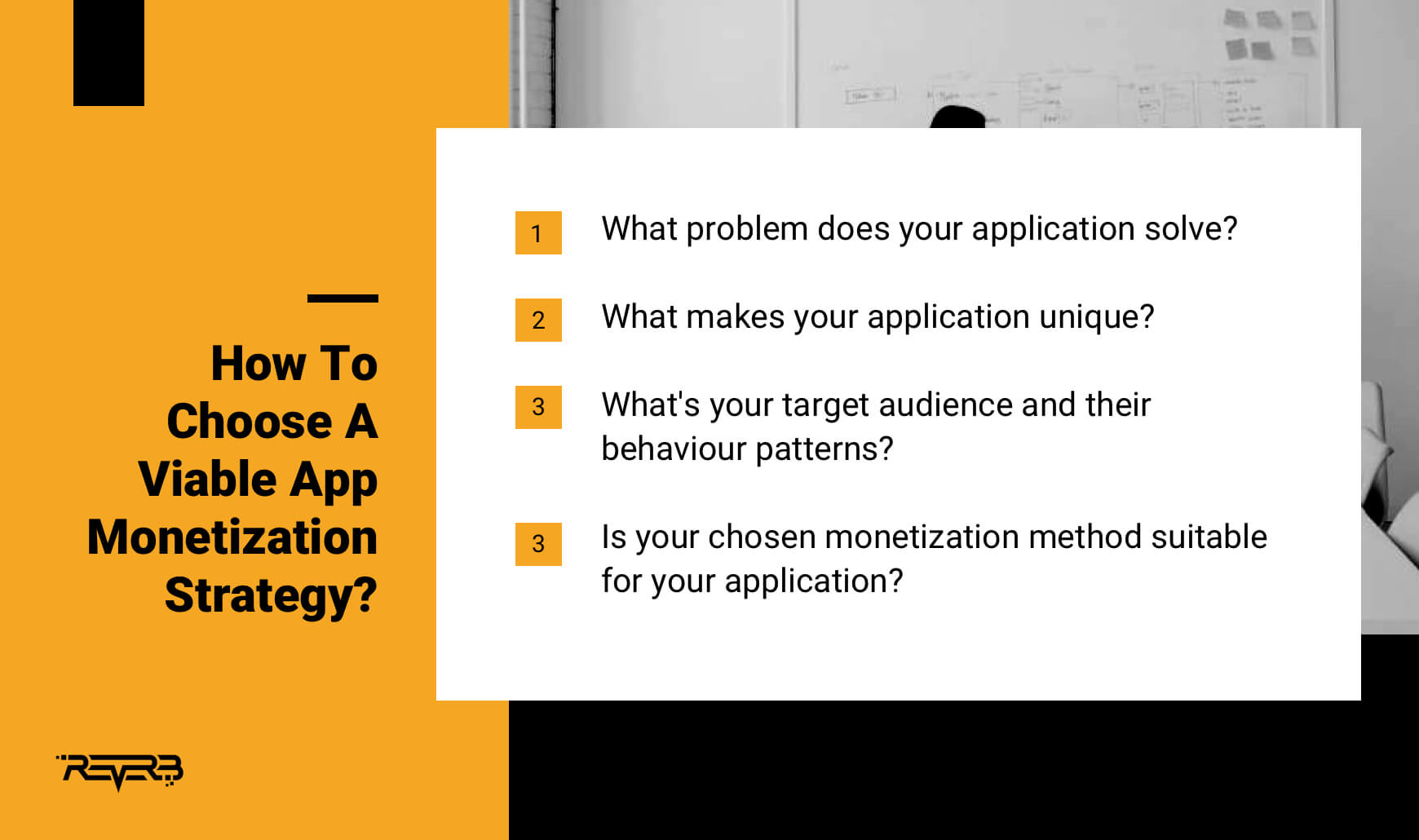 What problem does your application solve?

– in other words, what benefit does your product bring?

What makes your application unique?

– to stand from the competition, you need to come up with unique and useful features that'll motivate users to pay for your app and recommend it to others. 

What's your target audience and their behavior patterns?

– this question elicits information on the lifestyles of your users, their average incomes, and the way they use an app. For example, games for kids are usually monetized via advertising or freemium upsell. Selling merchandise or referral marketing simply won't work because kids don't make decisions on a purchase, their parents do.

Is your chosen monetization method suitable for your application?

– finally, recap all of your insights to choose

how to monetize an app

. Consider time resources as some monetization methods allow you to start earning immediately, while other models provide a gradual growth of a user base and postponed earnings.
A monetization strategy must be devised prior to application release, so you can start implementing it without a hassle. 
Our Top 5+1 Workable Mobile App Monetization Strategies
Now that we know the basics, let's find out what possible monetization models are out there, so you can start implementing them immediately!
1. In-app advertising
How do you make money from a free app? Implement in-app advertising! In this case, you get paid by offering ad space within your app. You can accept different types of mobile ads: banners, interstitial ads, video ads, native ads (they're built in a feed and fit the general style of the app), etc. 
Keep in mind: If you neglect general in-app advertising recommendations (e.g, start showing ads in a game session or when the user enters his data into the financial manager), you will get massive app uninstalling.
For example, one of the most downloaded apps Reface uses in-app advertising as its core monetization model. Users should watch video ads every time they want to try a new face swap. That's how Reface's app developers make money on their product, by getting paid for ad views and most important, clicks and downloads.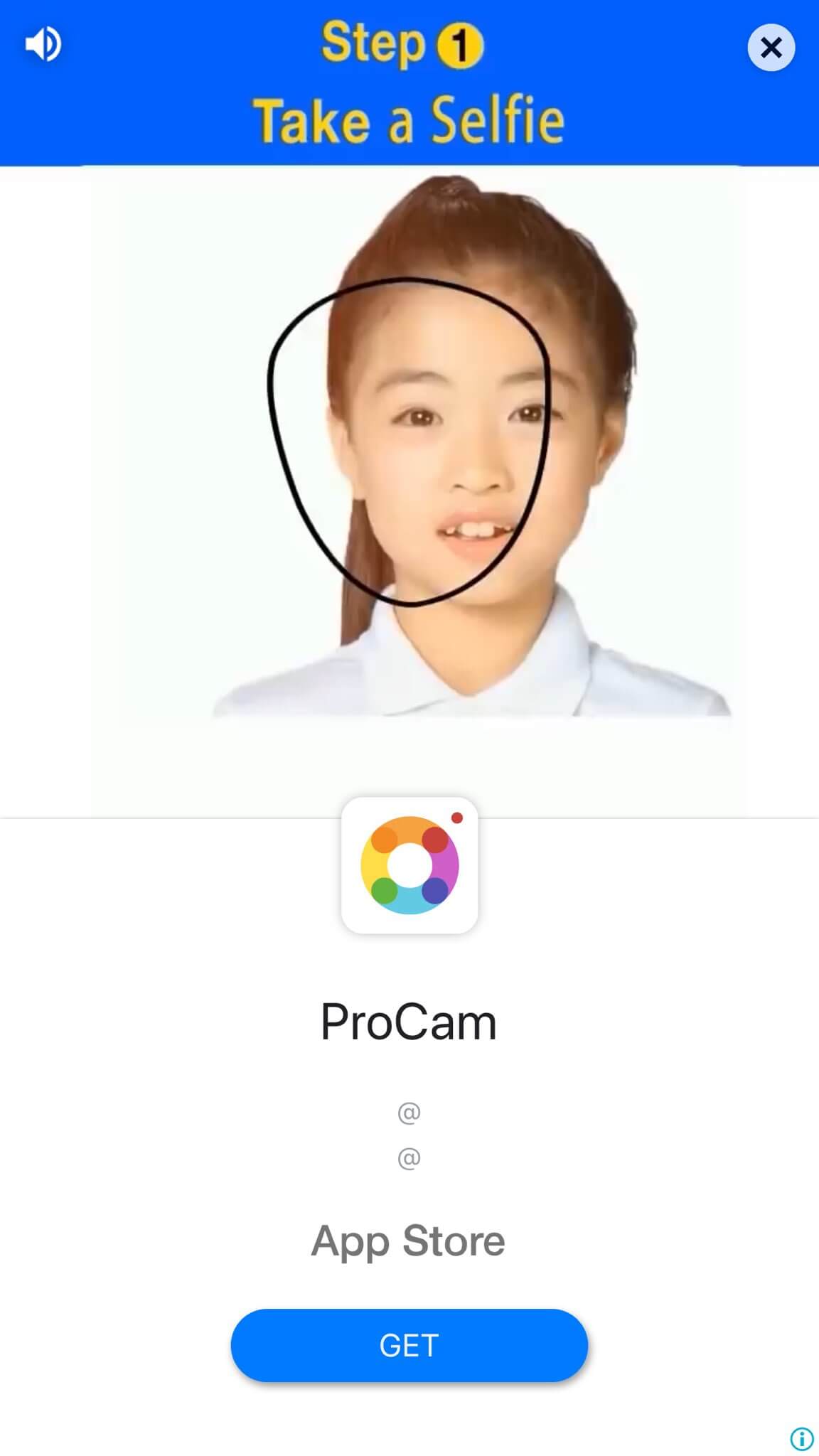 Pros:
Advertisers can collect valuable insights on user behavior patterns and tweak their targeting tactics for better results.

The ads look natural and cohesive with the UX design of the mobile app. 

The simplicity of implementation compared to other methods.
Cons:
Banners and videos that pop up on a screen annoy users which leads to high churn rates.

Mobile ads are limited to the screen size of the device.

This

monetization model

doesn't work for niche or branded apps. In this case, the ads look unnatural. 
2. Sponsorship
With sponsorship, a mobile app owner partners with sponsors (advertisers) that reward users for performing certain actions within the application. As a result, app developers get a commission from each performed action by a user.
RunKeeper used this business model, having partnered with GymPact to pay users that walked a certain number of steps or rode a bicycle. Thus, the app attracted a vast audience and incentivized them with real dollars paid by GymPact.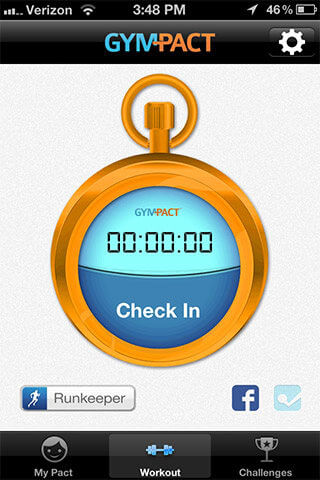 Pros:
A flexible business model that can be used in different types of applications.

Improved loyalty of users that receive the rewards.

Sponsorship integrations aren't as annoying as banner ads since they don't interrupt the user interaction with an app.

Users get a double benefit, using an app and getting rewards paid by the advertiser. 
Cons:
3. Subscription
Subscription is a familiar monetization model that allows users to get an application's content by subscribing to it on a weekly, monthly, or yearly basis. By the way, it's a primary monetization strategy of SaaS products. A subscription typically involves getting some content and features for free. This is done to let users test the waters first and hook them with compelling content.
Let's mention Reface here again. The app developers offer users to get a Pro subscription to benefit from such exclusive features such as unlimited access to the app, priority processing, no watermark, and no ads.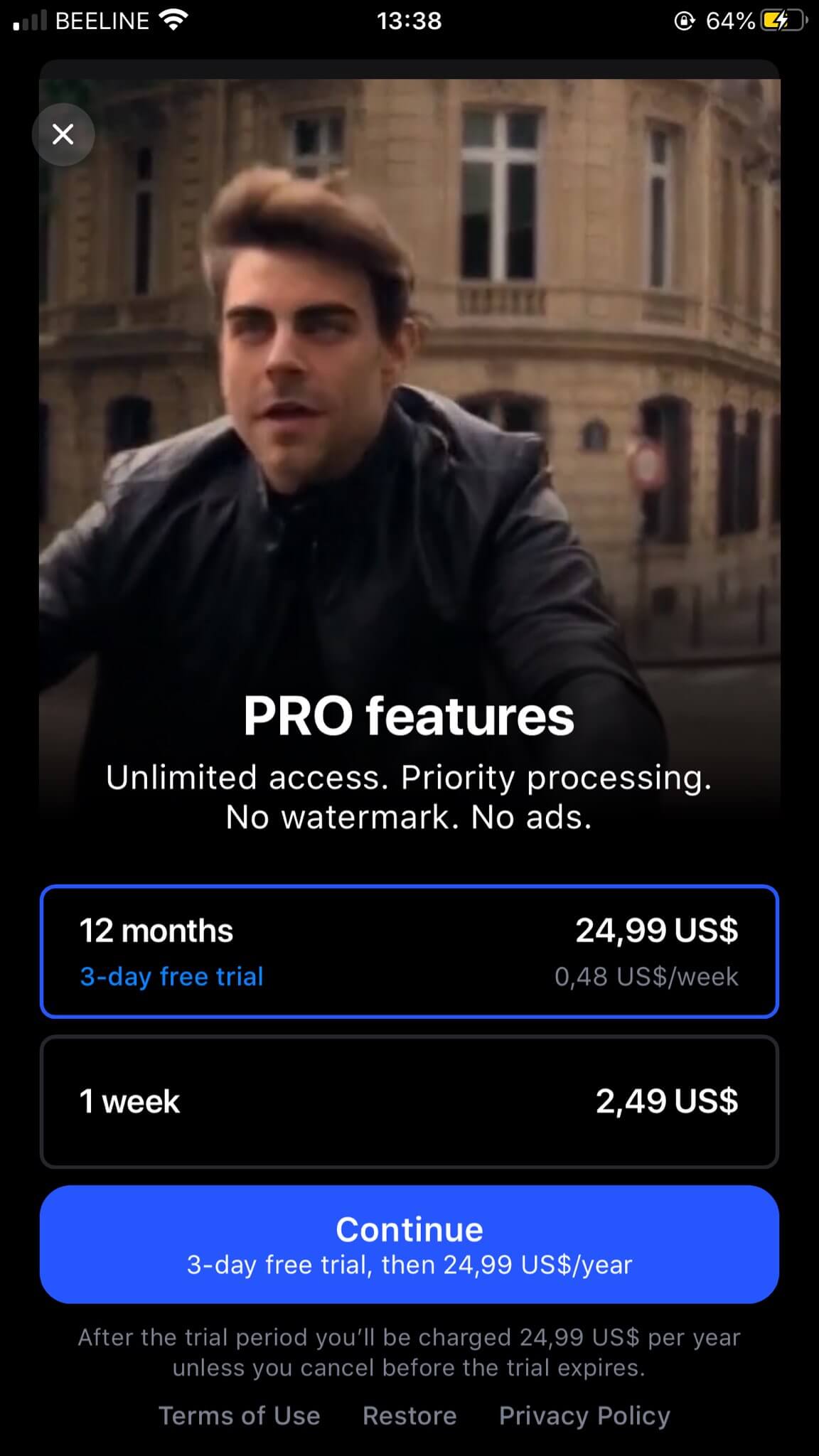 Pros:
A regular flow of funds and automatic renewals.

Ability to gather a loyal community around your app and increase the lifetime value (LTV).
Cons:
You need to deliver compelling content that'll motivate users to subscribe.

This business model isn't suitable for apps that don't imply regular content updates.

Complicated technical implementation: determining when and where to place a paywall can be a challenging task for software developers.
4. Paid features and in-app purchases
This type of mobile app monetization method is popular with mobile games. Typically, apps provide users with virtual currency that can be spent on items from a game's virtual store. Or, app developers include premium features for an extra fee.
WeHeartIt, a social network for inspiration and creativity, knows how to monetize an app with a variety of monetization models: in-app ads, native ads, and paid features available as a subscription. In its premium feature package, WeHeartIt offers customization of the app icon, removal of watermarks on images, ad-free experience, unlimited content downloads, and more.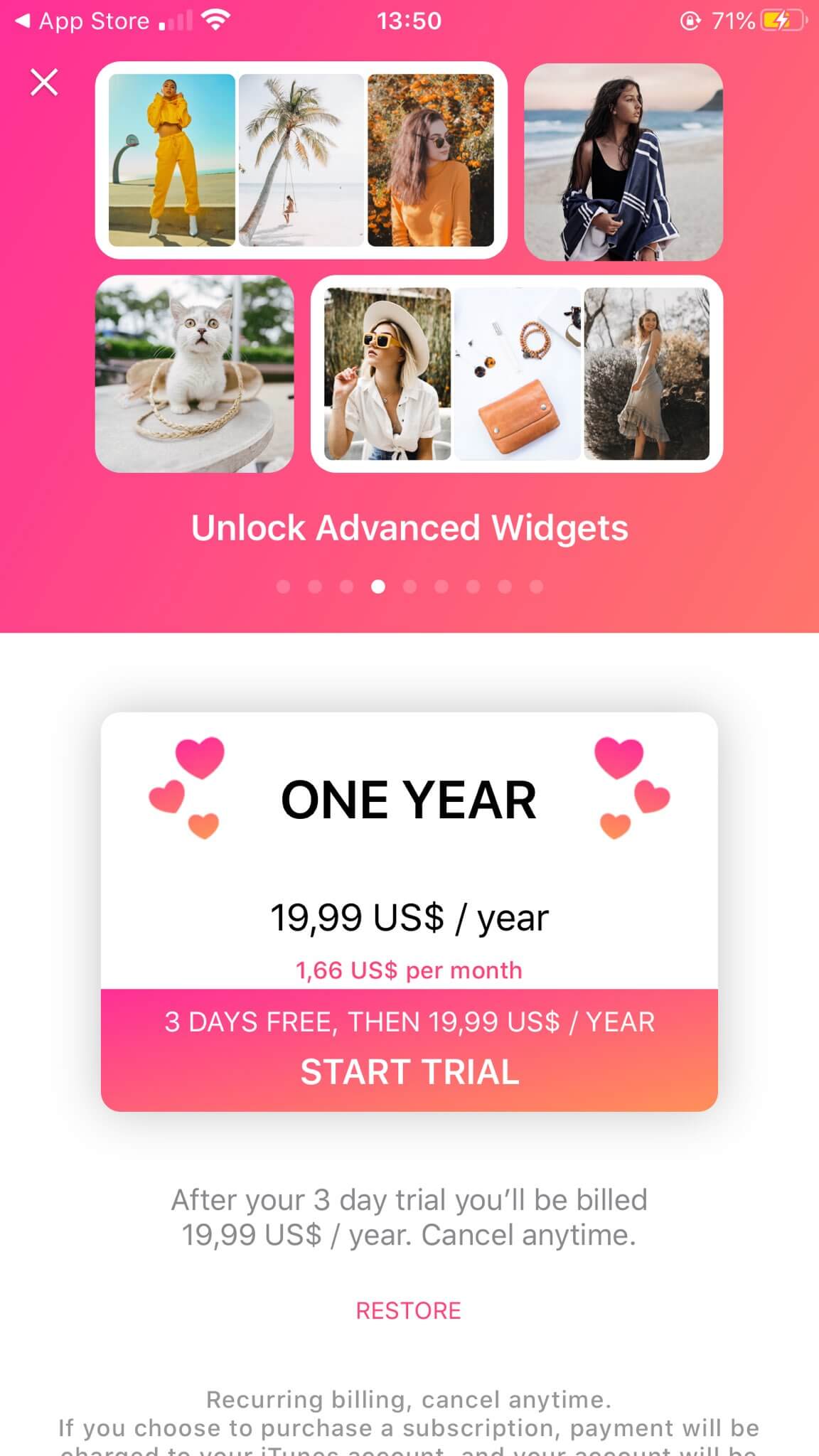 WeHeartIt successfully combines a number of app monetization models to keep the application competitive 
Pros:
Effortless and familiar interaction for users.

The flexibility of a business model and widespread usage in various domains.

High margin as you don't incur additional expenditures like a warehouse, material, payroll, etc.
Cons:
5. Affiliate marketing
This type of app monetization is somehow similar to sponsorship. Wondering how to monetize an app with affiliate marketing?  The idea of affiliate marketing is simple: you place content linked to the affiliate's resources and get a commission from each transaction.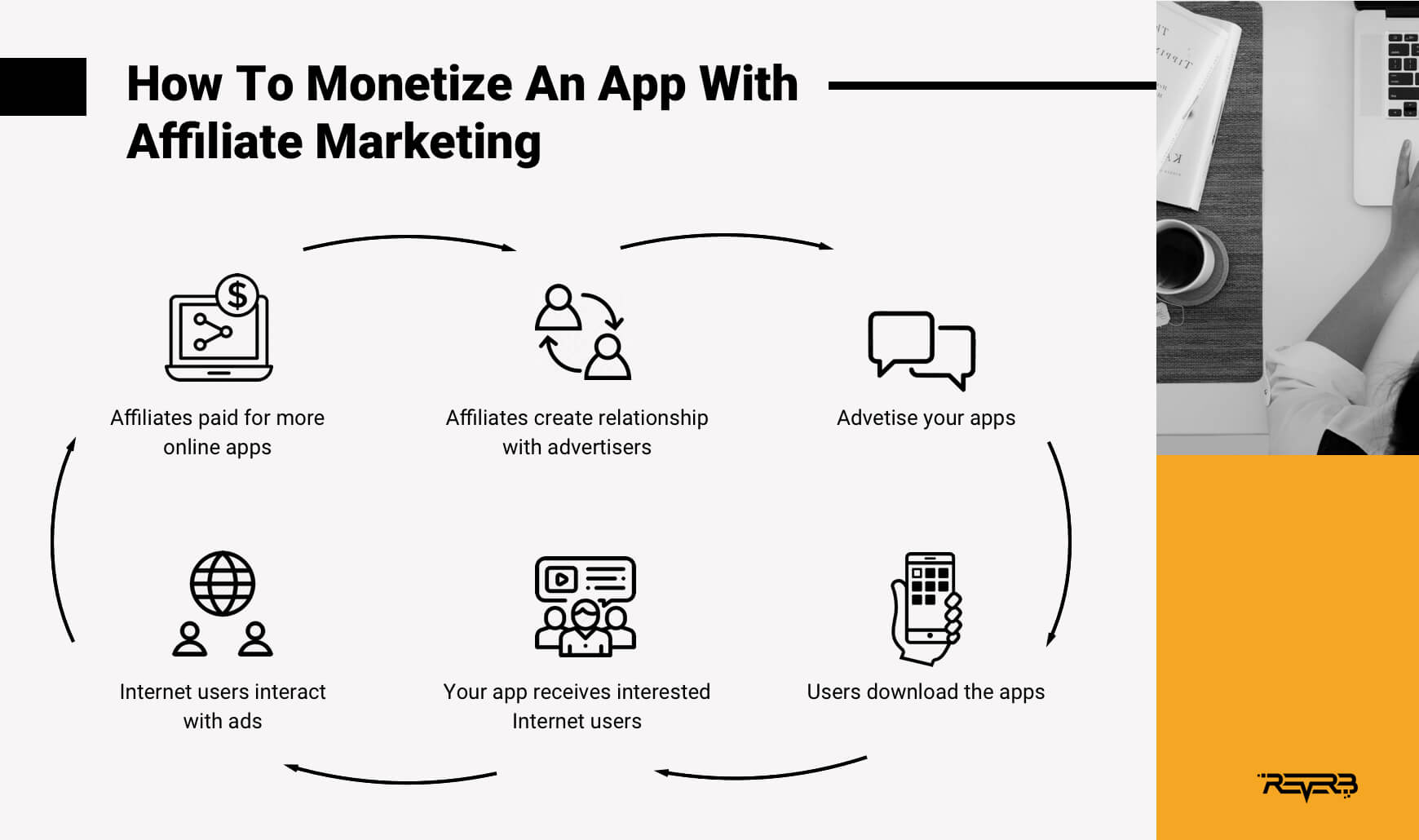 For example, the Amazon Associates program allows mobile app developers to earn up to 10% advertising fees from each purchased item through their network.
Pros:
A relatively easy way to get income.

Opportunity to expand your content with affiliate merchandise.

Looks native and non-salesy with the right design and marketing copy.
Cons:
6. Bonus app monetization strategy: Selling merchandise
Last but not least is selling merchandise to make your app business strive. This isn't a typical and common way to get profits. To make money with this app monetization method, you need a sustainable and established brand and a loyal community that'll buy items from you. 
Kim Kardashian used this method to sell her line of makeup and skincare products in her lifestyle app KKW. The celebrity shared makeup tutorials and promos that were followed by links to her e-commerce store with merch.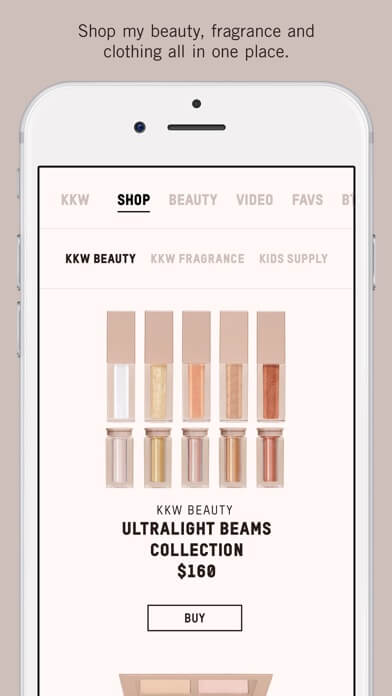 Pros:
Easy to implement a built-in e-commerce store.

With a loyal fanbase, it's possible to reach a viral effect and sell a considerable amount of goods.
Cons:
Conclusion
How do apps make money? As you can see, there are plenty of choices for app owners. Sometimes you can even combine the business models to attract more users and make them stay with you longer. 
However, if you don't want to turn the choice of a workable app monetization method into a dilemma, ReVerb is here for you. We've been helping startups devise workable mobile app monetization strategies and bring them to life. Contact us for more details and we'll reach out to you soon!