Do you need help maintaining multiple spreadsheets and databases? Is your business suffering due to the lack of a condensed cloud collaboration service? 
Then, it's high time you introduce the Airtable platform into your workflows to get your business requirements sorted. 
Airtable is a popular low-code tool for building collaborative apps that uniquely combines a spreadsheet and a database. Founded in 2012, this one-of-a-kind software helps you work with your team members effectively and make real-time changes. 
Easy and perfectly streamlined, the Airtable system is user-friendly, operating across different platforms and allowing customers to edit, upload, and update their databases. 
If getting started with Airtable technology looks challenging or vague, hiring a professional and experienced Airtable agency is a winning decision.
Airtable developers and consultants will help you optimize your business processes and consult you about how to handle data, sort records and manage all your projects in the program's environment. Understanding your unique business needs and requirements, they'll deliver research-based Airtable solutions that solve the most complex issues.
But how do you choose a reliable and skillful partner? In this list, we've gathered the top Airtable agencies that will provide you with top-tier experts to move your business to the next level of digital transformation.
The Best Airtable Agencies And Consultants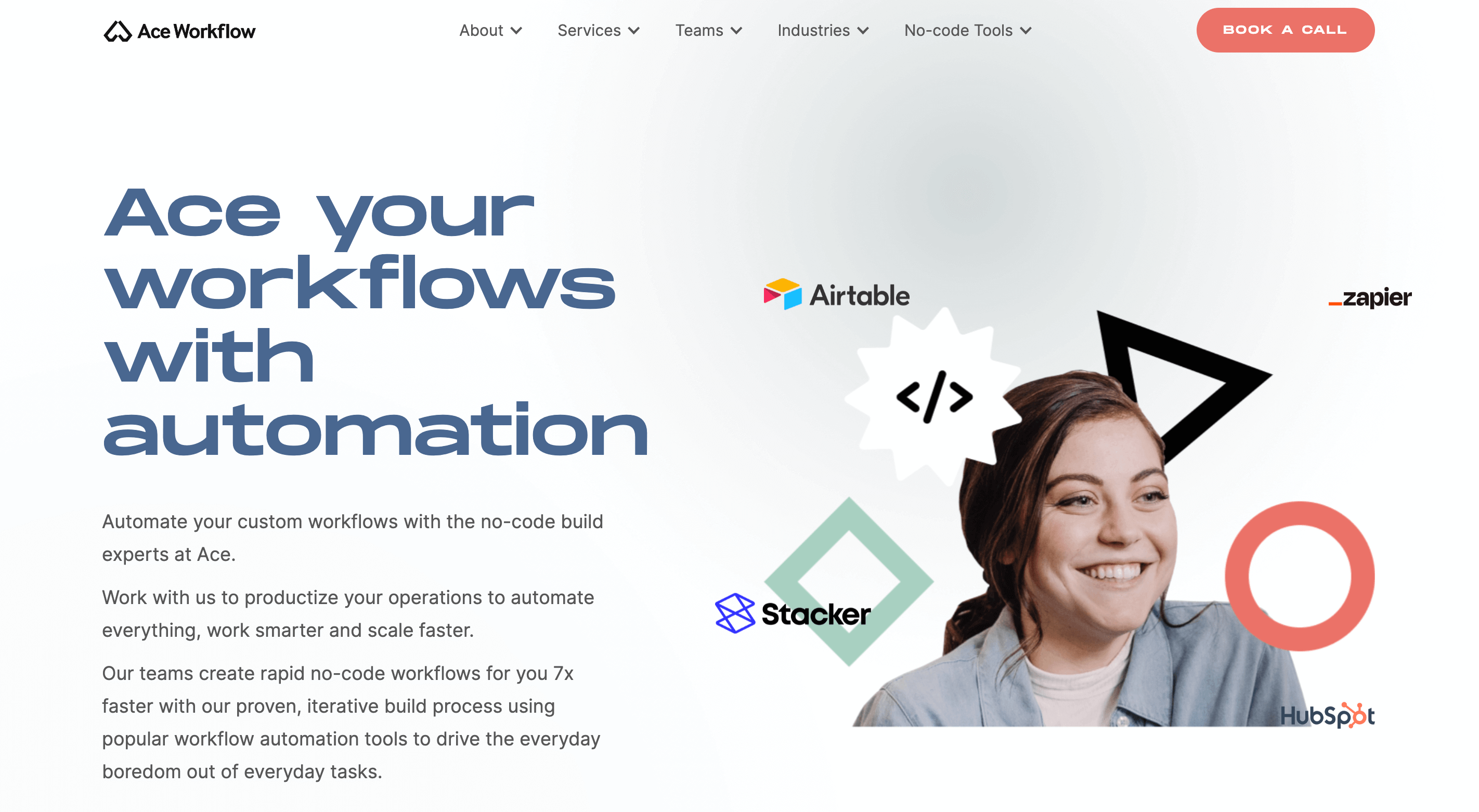 One of the best Airtable developers in the industry, Ace Workflow assists clients with automating their business workflows. With its 7 times faster iterative build process, the company will help you save time and gain more value with custom Airtable solutions. 
Apart from workflow design and building,  Ace Workflow holds excellent expertise in planning and devising Airtable base implementation with accelerated convenience and efficiency. 
A 5-star-rated, reliable Airtable partner, the company has a strong team experienced in a wide range of Airtable features, including base design, custom apps, team training, third-party integration, Airtable consulting services, interface design, and automation.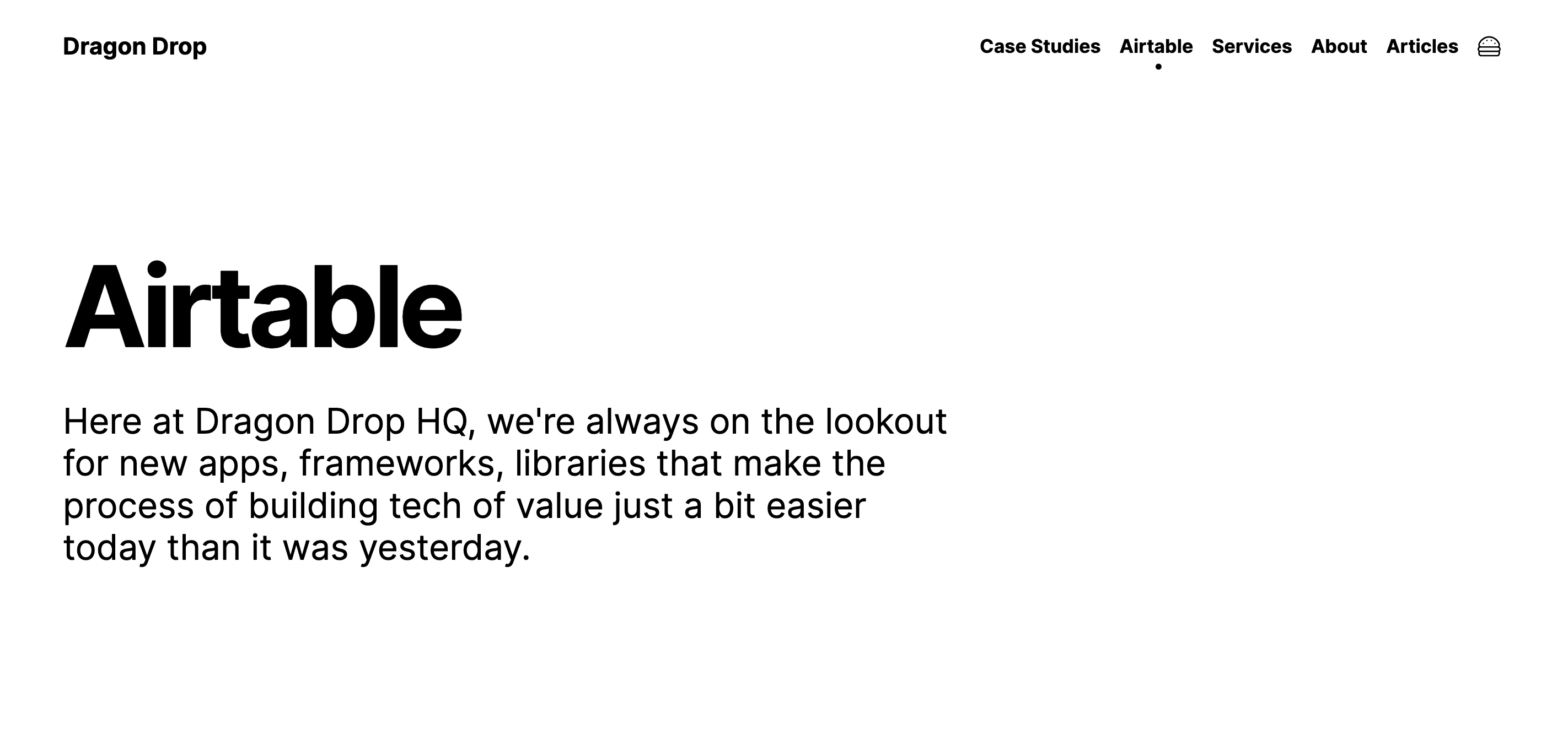 The team of Airtable developers at Dragon Drop is highly qualified and experienced. Always striving to build a better technological tomorrow, the company showcases valuable expertise in working with Airtable. 
While collaborating with multiple clients across various sectors, Dragon Drop has worked on a great batch of Airtable projects, including client onboarding and building holiday request apps. In addition, they've also assisted clients in processing e-commerce orders and matching mentors to mentees.
The company uses its substantial experience, exceptional research, and design skills to deliver Airtable solutions that transform businesses and help you create an impact in the entire business world.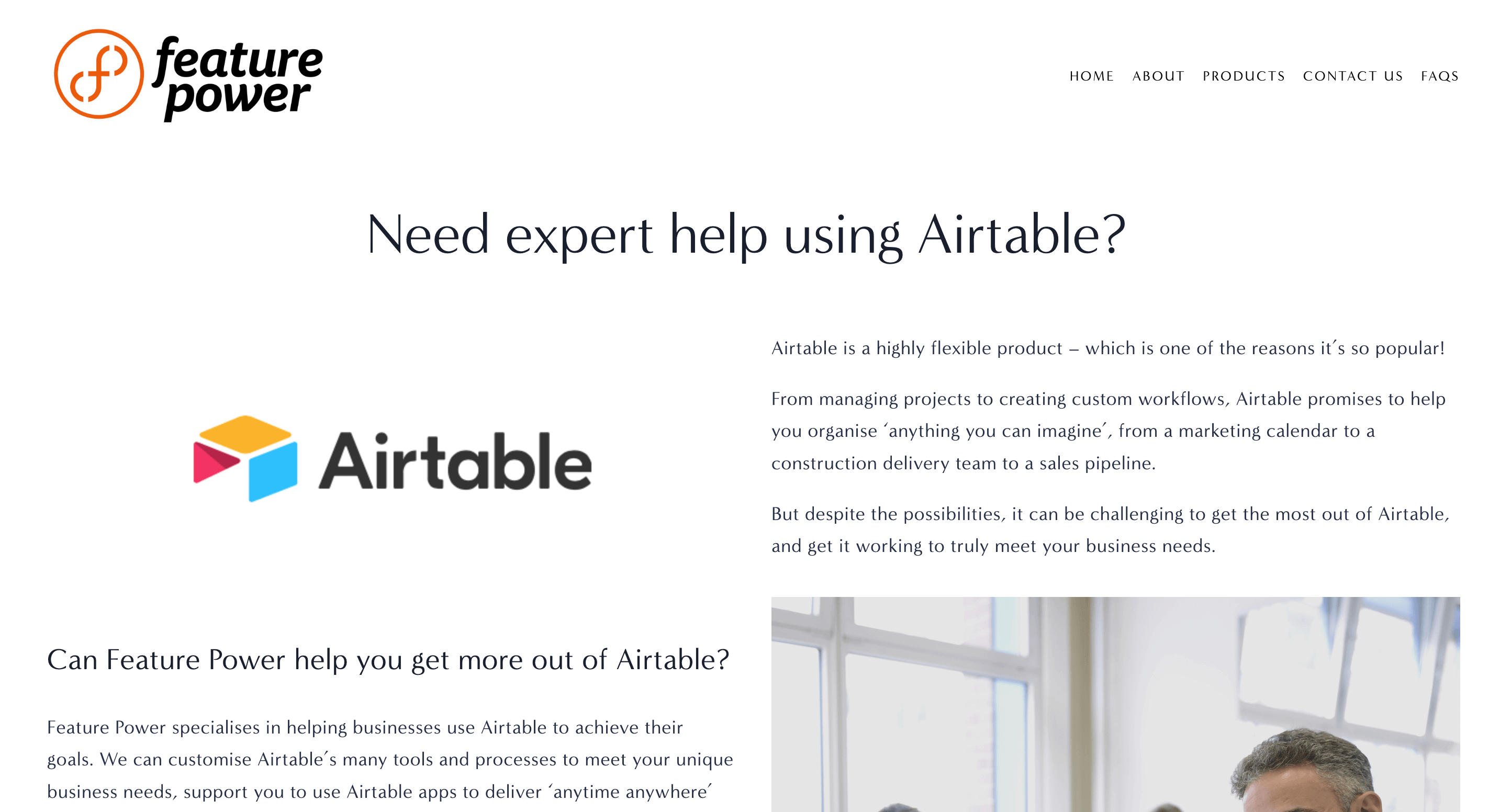 Are you looking for assistance using Airtable? Then, Feature Power is the perfect destination for you. While Airtable is a great organizational tool for businesses, navigating through its different processes and features can sometimes be challenging. Herein comes the role of Airtable experts at Feature Power. 
Their developers can help you integrate your business software products successfully with Airtable. With complete assistance from the company, you can save time, use Airtable effectively, achieve business goals and enable your team to learn how to work with the program effortlessly. 
The process starts with booking a free consultation, sharing details about your company, and receiving confirmation on the kind of assistance you will receive.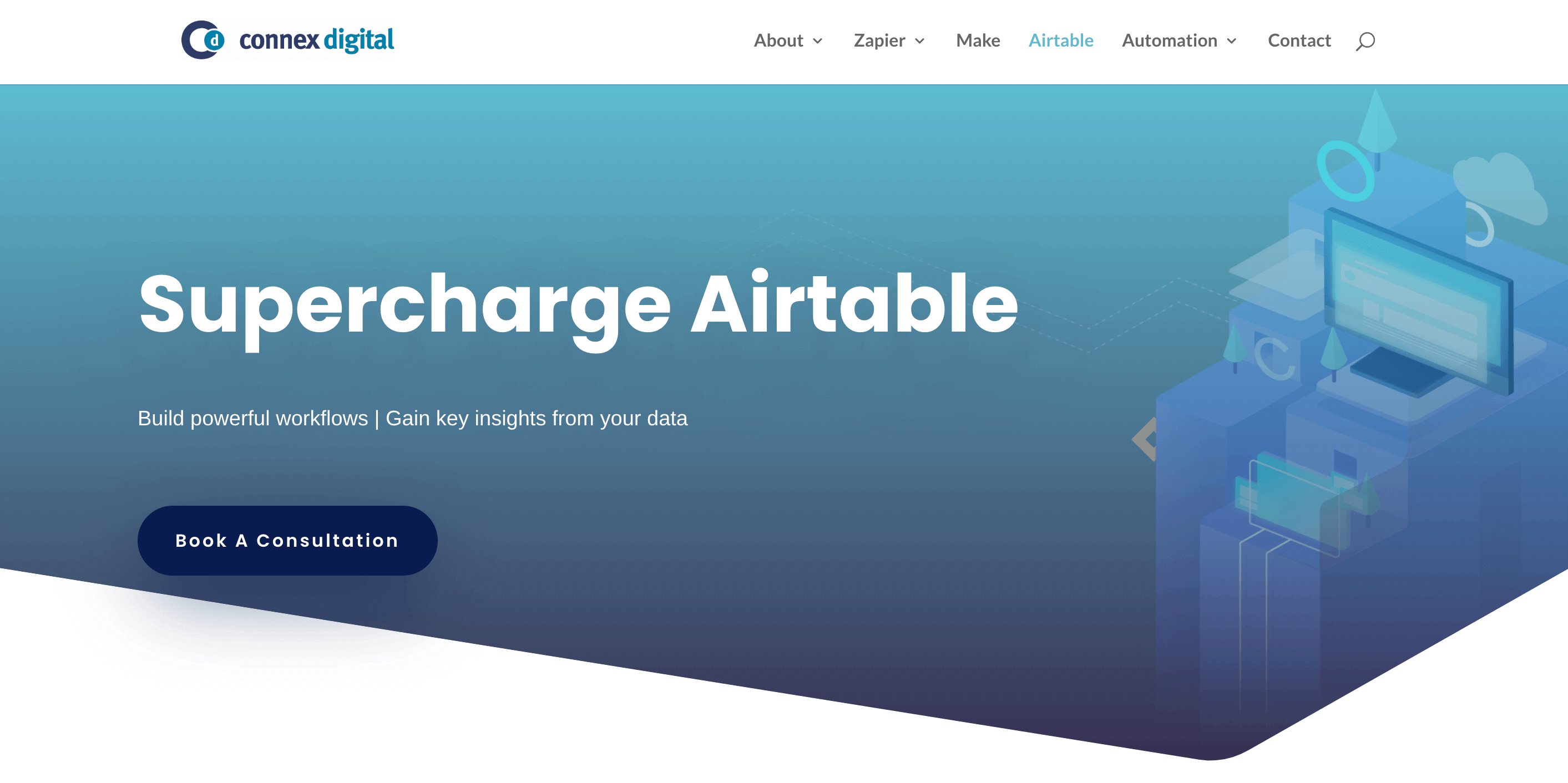 A top Airtable agency that comes with vast experience, Connex Digital takes pride in being a bunch of highly passionate and professional developers who thrive on solving complex technical issues using Airtable. 
From building an order management system to an inventory system, you can hire Connex Digital to create any type of custom app and fully use Airtable solutions. The other projects you can delegate to them include optimizing your present Airtable systems and automating actions and processes between Airtable and the various apps you use. 
Working with Connex Digital will have a lasting impact on your business, helping you save more work week hours and yet be able to reach your goals.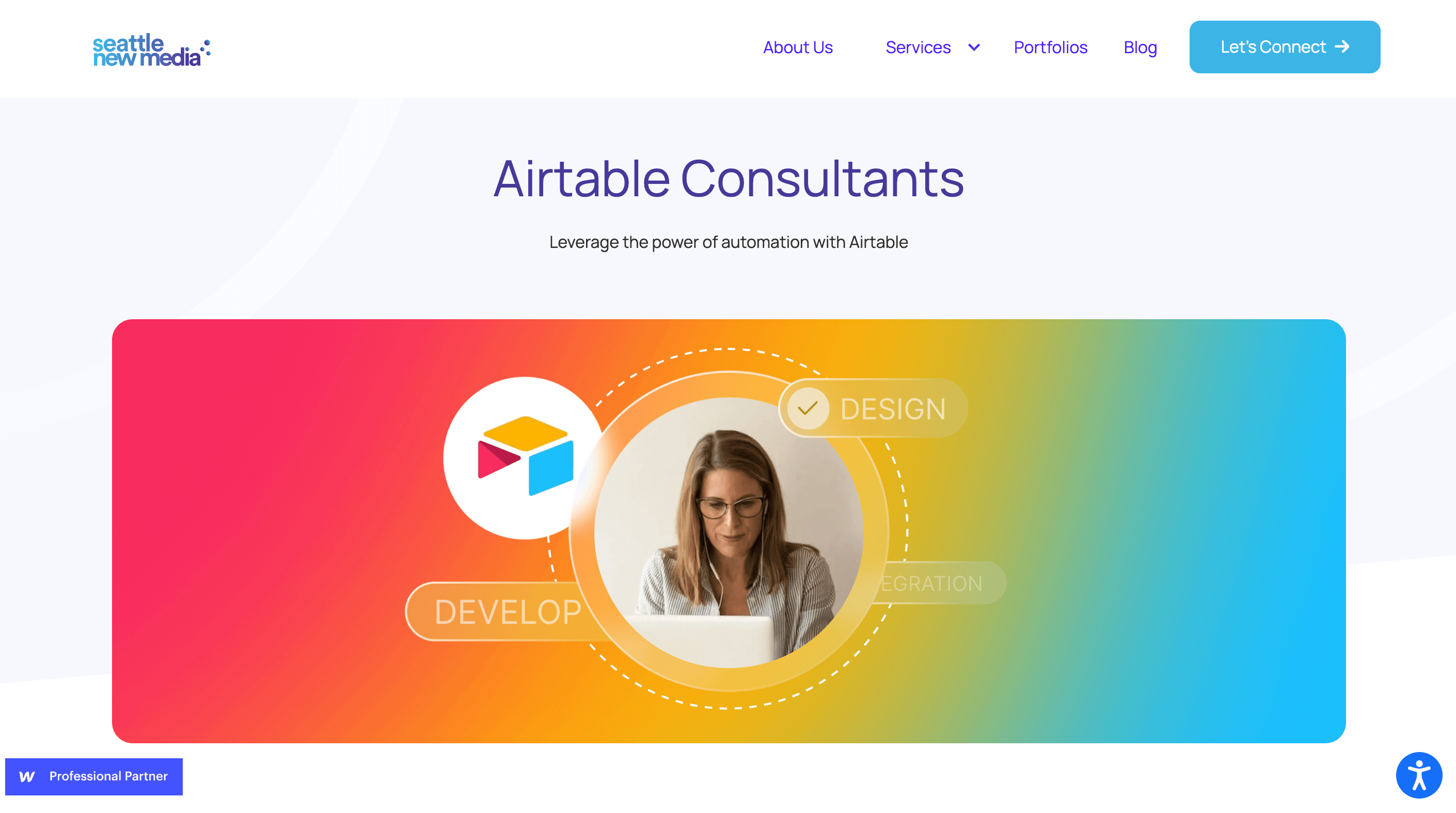 Seattle New Media is a top-rated low-code development company specializing in building compelling, high-performance websites and robust business automation solutions using low-code technology. It's among the most-reputed low-code agencies in Seattle and provides world-class web development and design services that empower global brands.
They mainly use no-code platforms such as Webflow, Xano, Bubble, and Make. Airtable consulting and development take a significant place in their work as they help clients leverage the power of automation with this cutting-edge technology. By implementing advanced Airtable solutions, Seattle New Media automates time-consuming business processes, allowing customers to focus on strategic tasks.
In addition, their tech stack consists of JavaScript, PHP, and AJAX which they use for scripting and comprehensive programming purposes.
The industries that Seattle New Media primarily serves are Ecommerce, Real estate, IT, Medical, and other microservice sectors. They have helped many growing startups, B2B SaaS businesses, and enterprises achieve new heights by building apps 10x faster and cutting development costs. During their 7 years of operation, they have assisted more than 250 global clients and delivered more than 500 projects.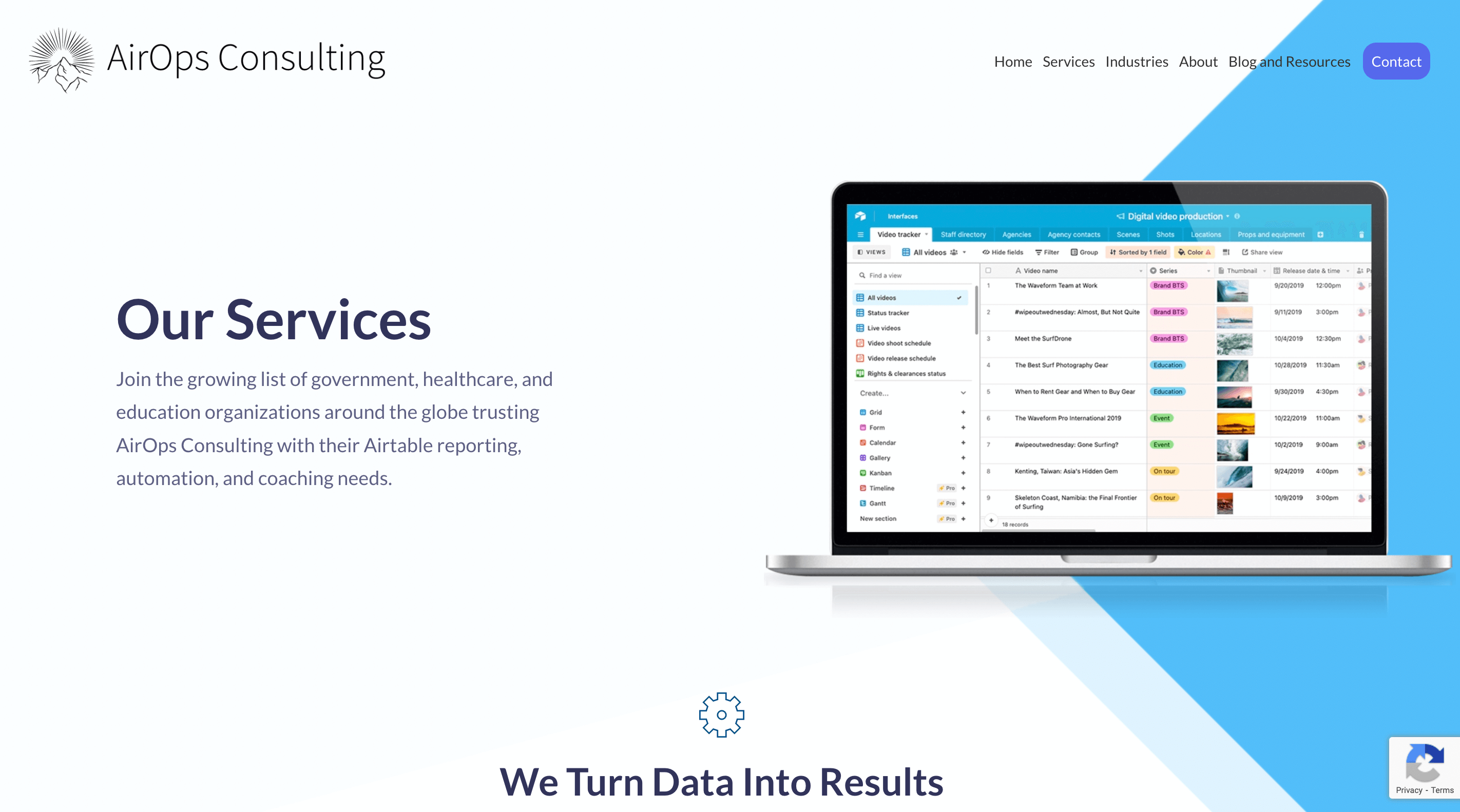 The passionate team of developers at AirOps Consulting is all about building high-quality and affordable solutions that are backed up by research and based on test-driven analysis. 
Helping businesses to organize their data, AirOps makes Airtable data implementation possible so that all your business processes run smoothly. Not only proper integration, but the company also assists different organizations in educating and training their staff on Airtable and being able to use it effectively. 
With AirOps, businesses get a chance to unlock their fullest potential while turning data into actionable results and collaborating with their teams internally. 
So, join hands with AirOps Consulting and become a noble participant in the revolution of Airtable development!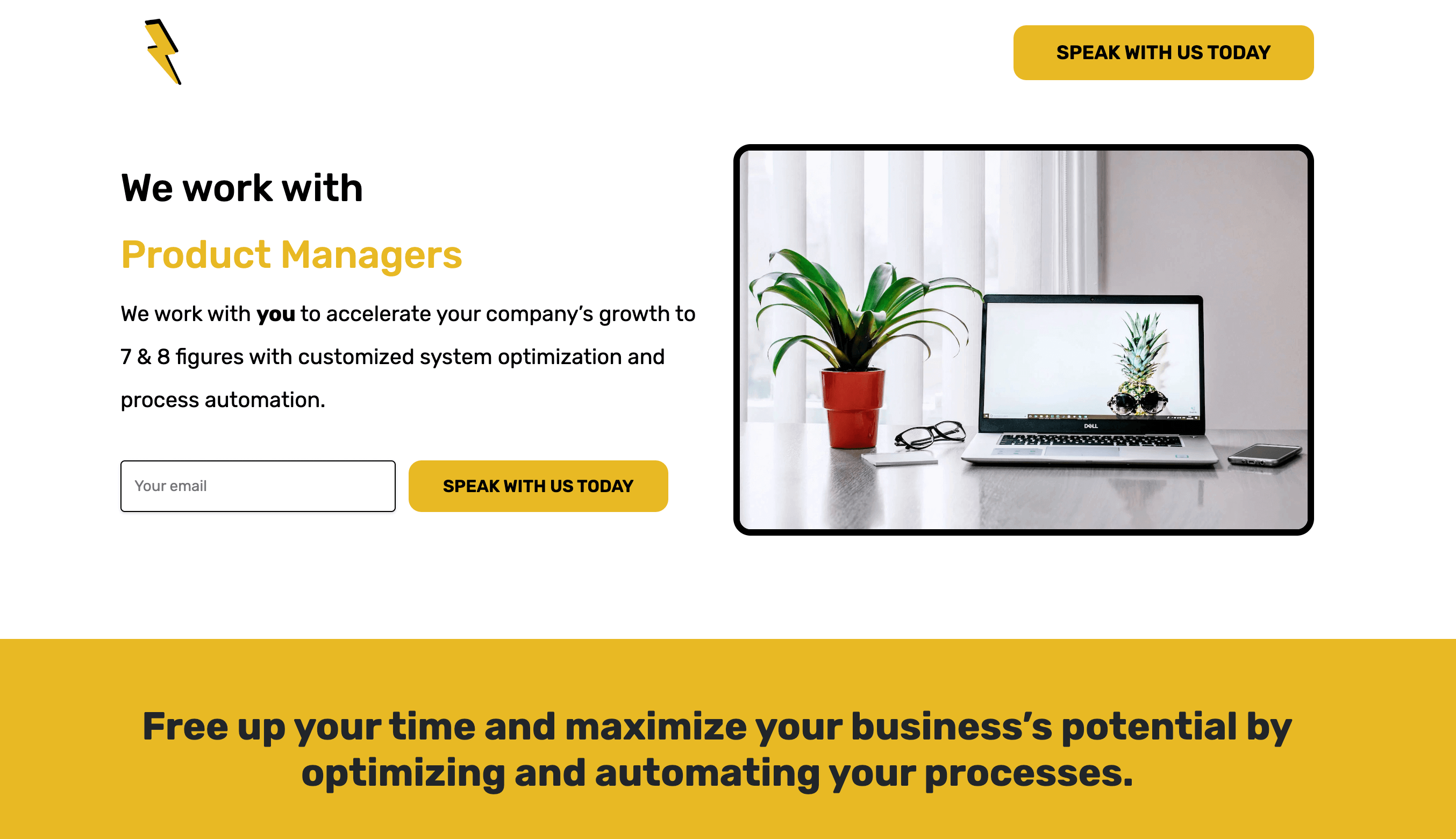 OptimizeIS is a certified Airtable partner that has worked in several categories, including front-end, automation, project management, data management, etc. 
Established on the pillars of transparency and trustworthiness, the company offers services that comply with all the premier major security standards. It strives to reduce the external dependencies of apps to increase their availability and make them scalable. 
Experts in building process automation and system optimization solutions, OptimizeIS will help you create a customized and integrated Airtable base depending on the business requirements. They'll also reinforce you in process optimization, recommending automation solutions, and preparing plans for database development. 
Whether you are facing difficulties generating reports from Airtable or having a tough time setting up tables—all the solutions lie with OptimizeIS.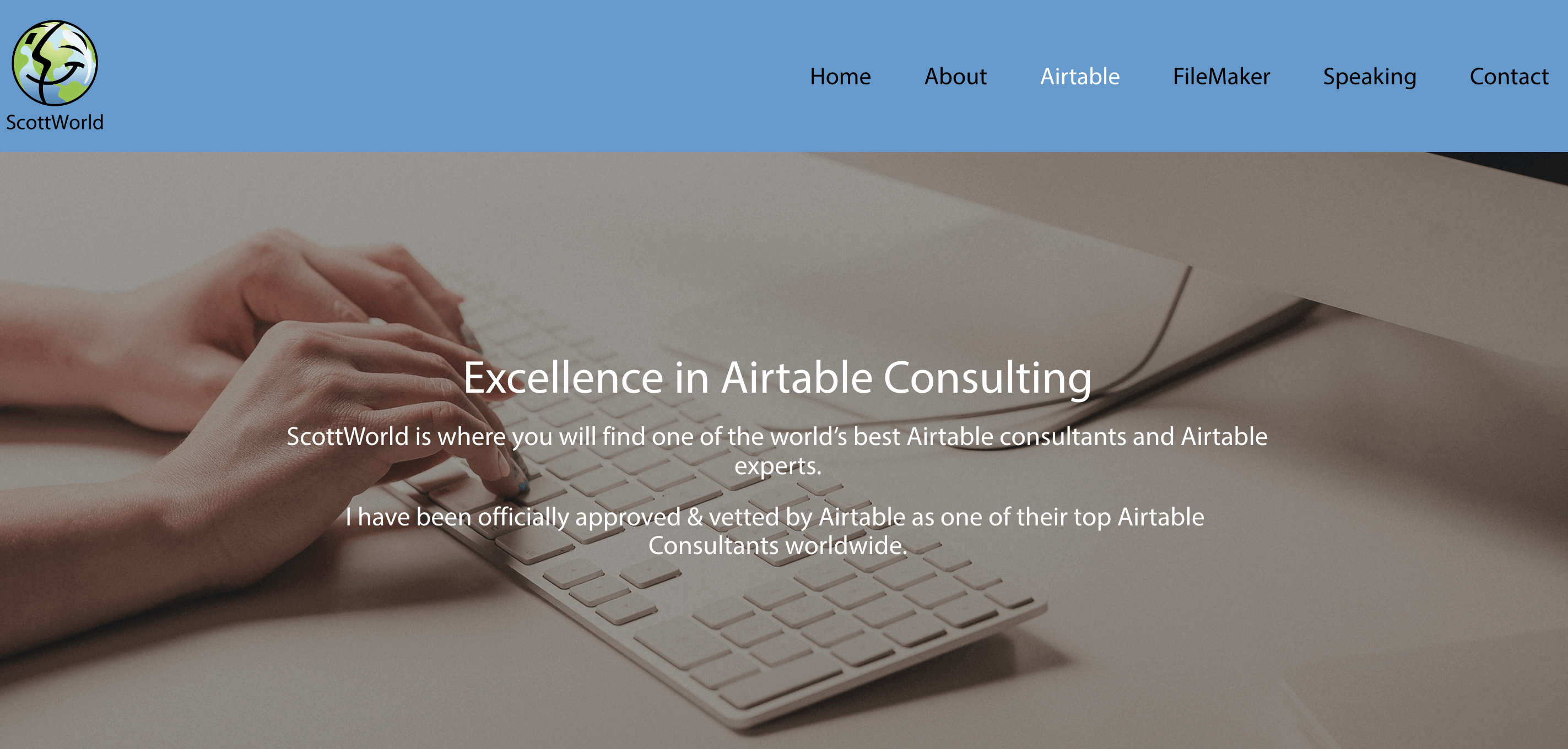 Having one of the world's best teams of Airtable developers, ScottWorld provides Airtable consulting and training. Achieving excellence since 2018, the company has been offering top-notch Airtable consulting services. 
The team takes immense pleasure in working with a diverse pool of clients, helping them to smoothen their technological journeys to reach the fullest potential of their businesses. 
ScottWorld is headed by Scott Rose, who shares expert guidance to tackle all complexities with Airtable development services to help businesses create tailor-made apps crafted for their workflows. 
Airtable support, Airtable training, advanced Airtable automation, and Airtable integrations are among the other chief services Scott Rose provides.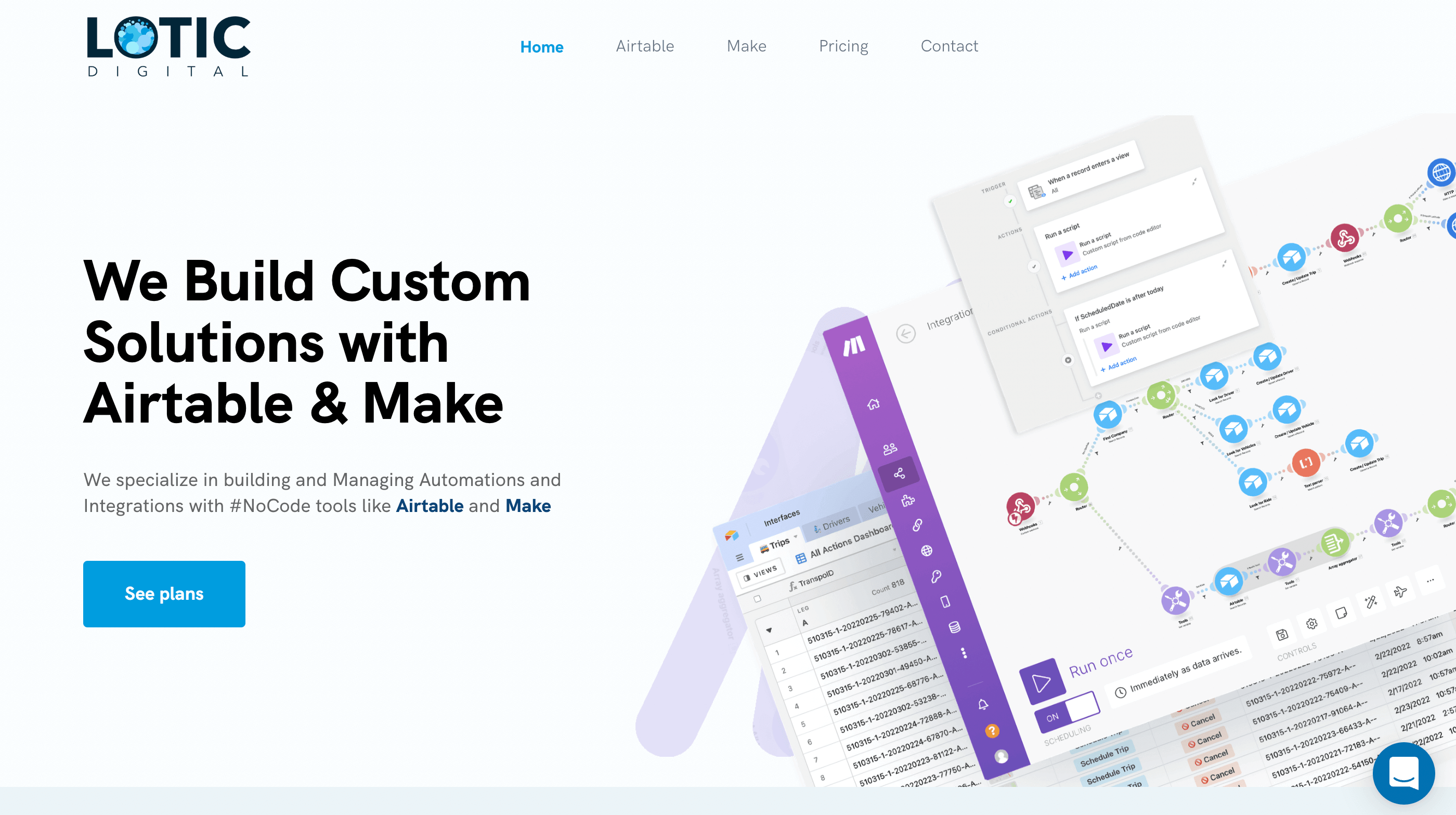 Using no-code tools, Lotic Digital builds automation and integrations to help small, medium-sized, and large companies deal with their vast record of data. 
This award-winning agency follows a simple 3-step process. Step 1 includes subscribing to one of their current plans and requesting as much automation as required. In step 2, the client receives the implemented automation. In the final stage, Lotic Digital provides support for the existing and newly-built automation and integrations. 
The hub of Airtable experts, the company offers unique, scalable, and expert-quality solutions in just a few business days with no surprise charges except the monthly fees. Going beyond, it also helps businesses to explore other areas where they can improve their efficiencies.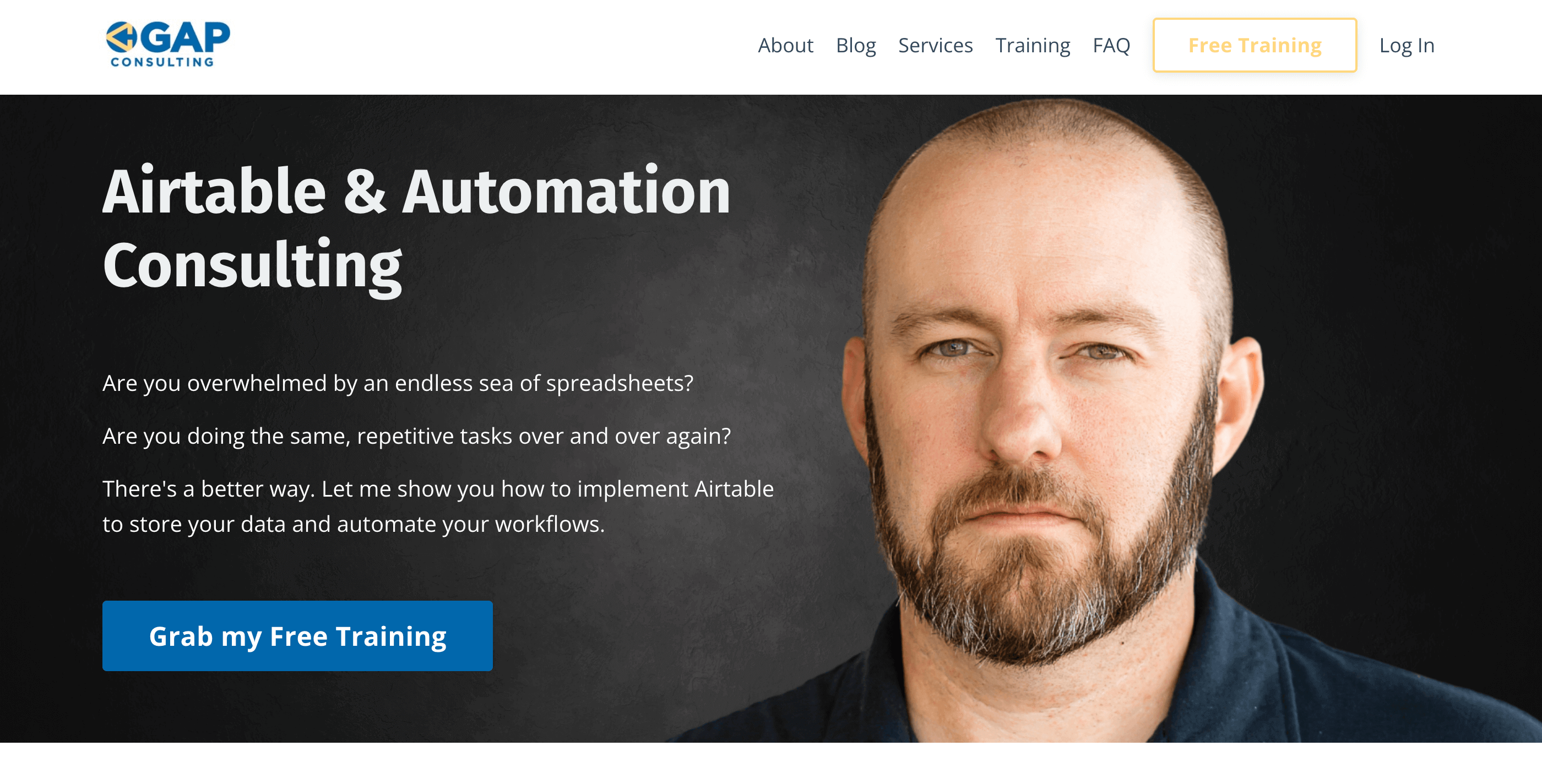 Working with Airtable can be overwhelming, especially if you are just starting. However, if you are the only person managing your business with multiple tasks at your hand, then Gap Consulting might become your perfect assistant! 
Gap Consulting is a highly reputable Airtable agency that helps businesses find the appropriate data structure and provides guidance in automation. Equipped with a team of no-code experts, the company also offers free Airtable automation training through which businesses can gain a fair understanding of the entire solution even before venturing into it. 
Serving small businesses to Fortune 50 companies, Gap Consulting has garnered immense knowledge, skills, and expertise to provide the right solution for you.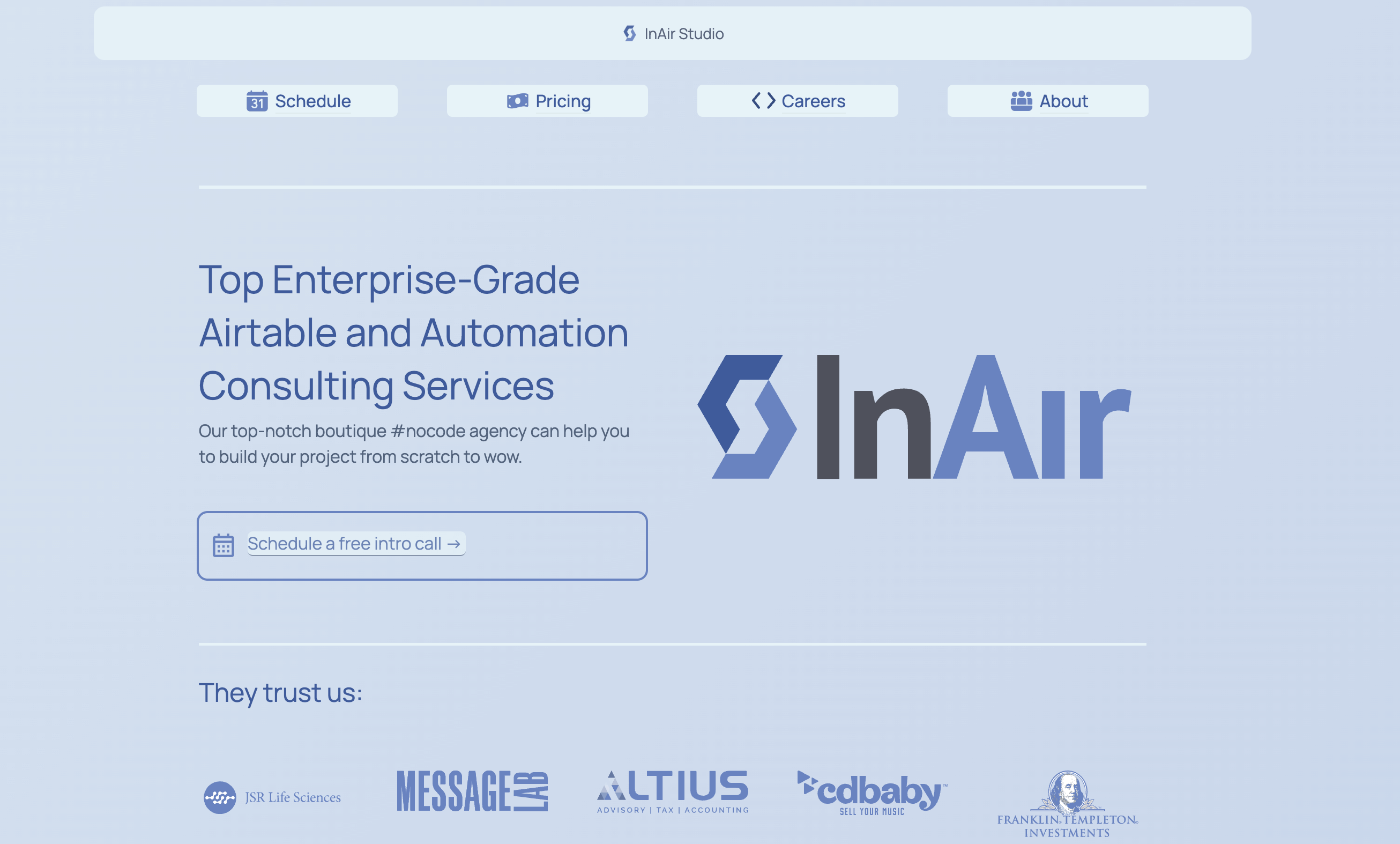 InAir stands as a professional Airtable agency offering top-notch Airtable and automation consulting services. This top-rated no-code agency helps companies across various domains to set up their personalized projects with zero hassle and minor expenses. 
Apart from Airtable, the company can help you integrate your apps with other platforms like Zapier, Make, Glide, AWS, etc. If you want to get a fantastic experience integrating the Airtable database with your applications, get in touch with InAir and follow a simple and streamlined process. 
Starting with an efficient and scalable data structure, the company performs advanced data integration and finally automates every process associated with your business. 
InAir gives you the complete package, including products, services, and the right community. 
Conclusion
An experienced Airtable agency will help you up your business game by creating a well-arranged custom database. From managing projects and tasks to organizing contacts and messages to categorizing products, ideas, and inventory, top-tier Airtable experts build high-performance apps and workflows in the minimum time. 
So, hire an Airtable agency from this list and supercharge your business in no time! 
If you provide Airtable development services and wish to see your agency featured here, drop us an email sharing more info about your firm. Upon careful consideration, we might add your company to this list.