It's easy to think that a printing shop business is more likely to earn less and slower than other business ideas, but nowadays, it has proven to be the opposite. 
The industry for printing shop businesses has had a consistent demand over the past few years, especially since most of their customers have expanded. Although the Covid-19 pandemic may have hurt how printing shop businesses earn profit due to the lack of schools and companies needing their services, they are now back on track when Covid-19 protocols have become less strict. 
Since schools and companies are now shifting to hybrid or face-to-face operations, opportunities for printing services are back. So if you are one of those aspiring business owners of a printing service shop, then sit back and hold tight as we brief you on some of the best printing software applications to manage a printing shop business smoothly.
Aside from equipment, there are many things you need to prepare for if you want to start a printing shop business. The number one factor you should always consider is an efficient software application that you can use for your printing services.
It might be hard to decide now on which software is best for your business, especially since there are many options on the internet. So if you are having a hard time deciding which printing software application will suit your business, we'll help you make up your mind with this short guide on picking the most suitable software for you.
Top Software Applications For Printing Businesses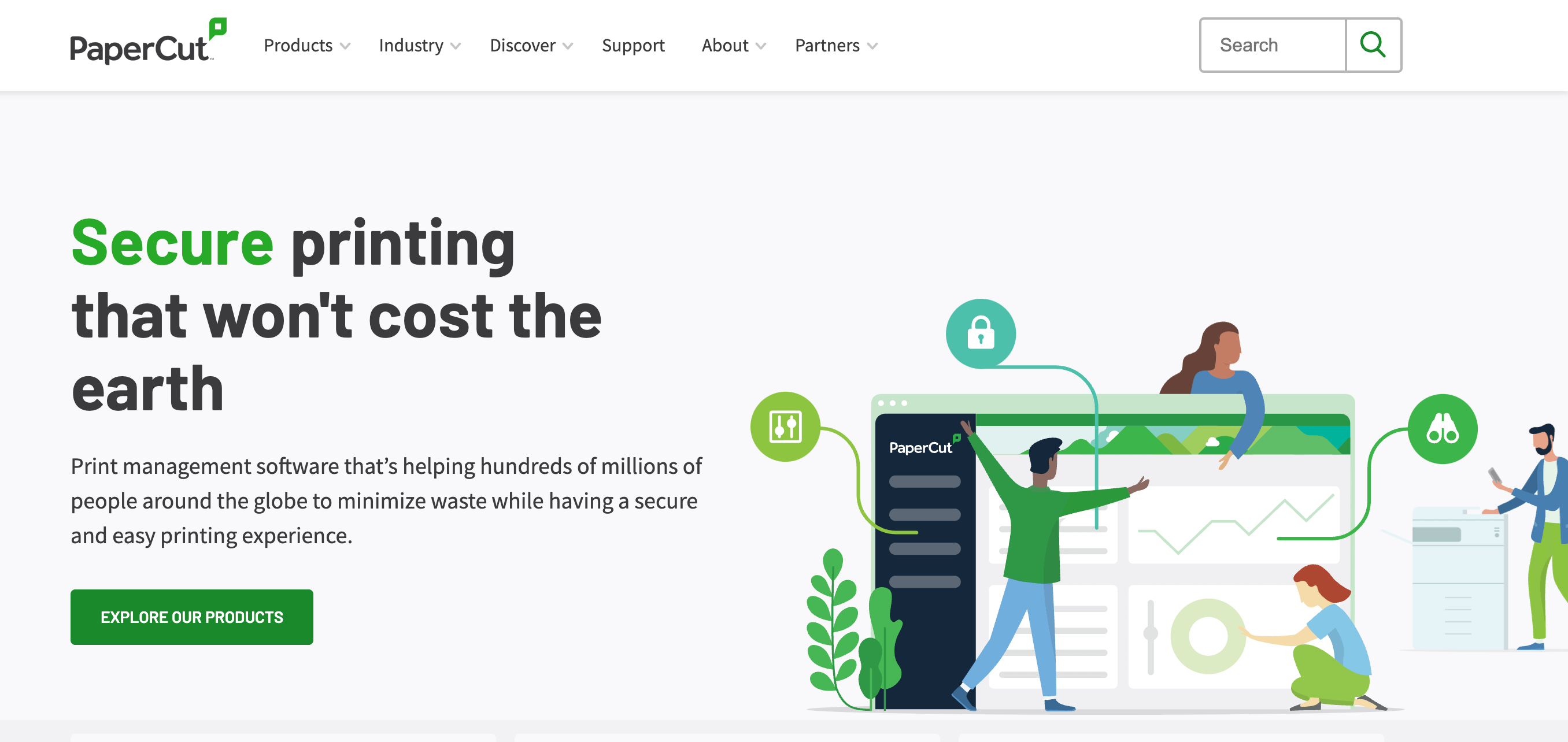 One of the best printing software applications for doing its job, PaperCut is a cost-effective print management tool that offers smooth printing features which allow you to print commands and deploy a function that easily archives confidential data after printing.
PaperCut allows you to create a printing queue, so you won't have to configure anything when you need to print large orders. It also has a two-factor authentication that enables you to print only your files for printing when you put your passcode. 
PaperCut is an efficient print management tool that is helpful when you have a well-established printing service shop that processes large orders regularly. However, it is also suitable for a startup printing service, especially when you plan to expand somewhere in the future. Discover more about printing!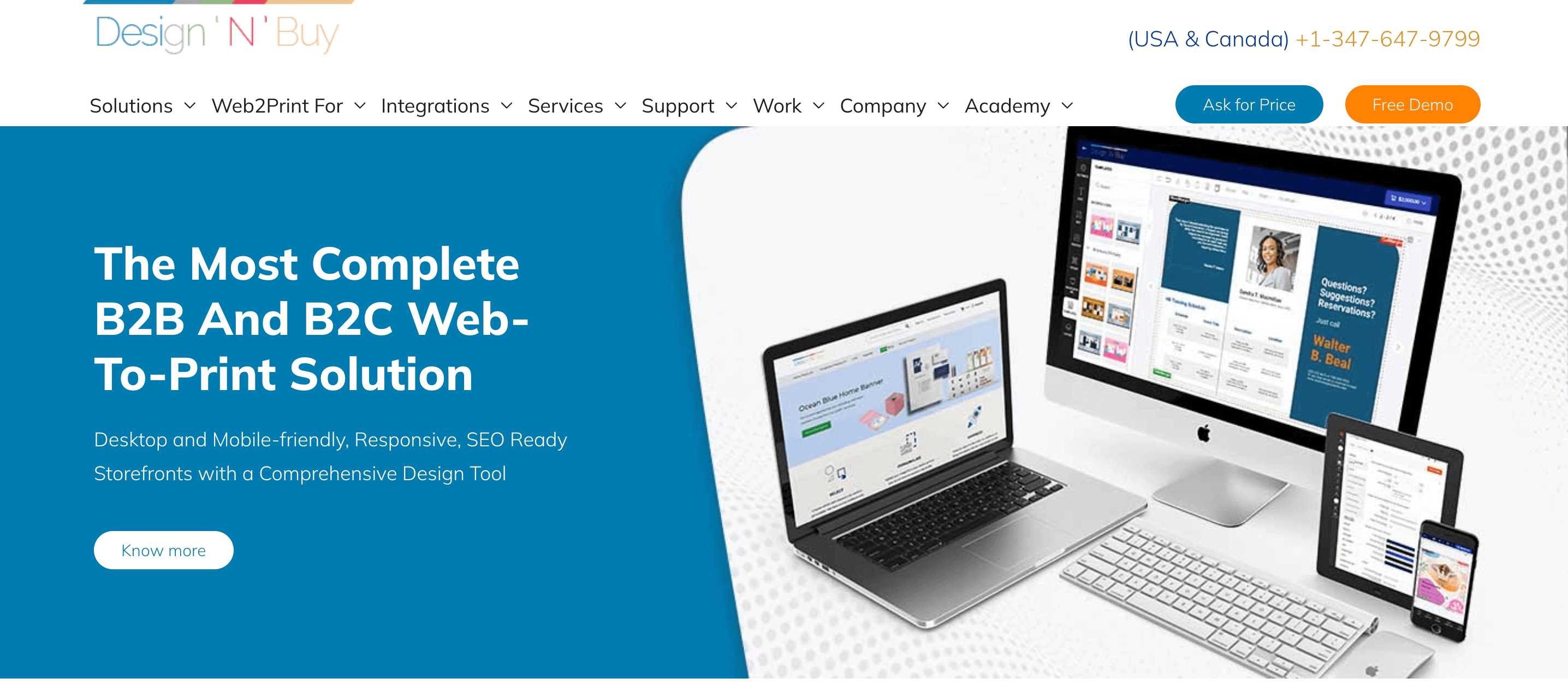 Design'N'Buy is a top-notch web-to-print solution provider with expertise in custom web-to-print solutions. More than 800+ print businesses in 60+ countries across the world are using their web-to-print solutions for the online growth of their print business. 
Design'N'Buy is known for delivering easy, highly adaptable, and user-friendly web-to-print solutions with impeccable support. Due to its simplicity of use and advanced web2print features, DesignNBuy's web to print software solutions are a favorite with PSPs. Design'N'Buy solutions include its All-in-One Web2Print software, DesignO Online Design tool, Web-to-Pack Technology, 3D Product Configuration tool, Premium Marketplace Web2Print software, and Fabric Design software.
Their solutions are fully scalable and customizable to meet client-specific requirements. Growing printing companies prefer it because of its ease of integration with third-party systems. Not only is Design'N'Buy known for its excellent customer service, and the web-to-print solutions are extremely cost-effective and provide an unparalleled experience that customers can rely on.
Design'N'Buy's software integrates seamlessly with Magento, WooCommerce, BigCommerce, Shopify, OpenCart, Prestashop, NopCommerce, Odoo, and Shopware.
Check how it works.
Print businesses can gain competitive advantages from Design'N'Buy's web2print solution, including:
It uses a clean approach and strategy.

It provides honest support for all clients.

It uses the latest technology & tools.

It has flexible plans and the ease of customization.

It gives an excellent ROI.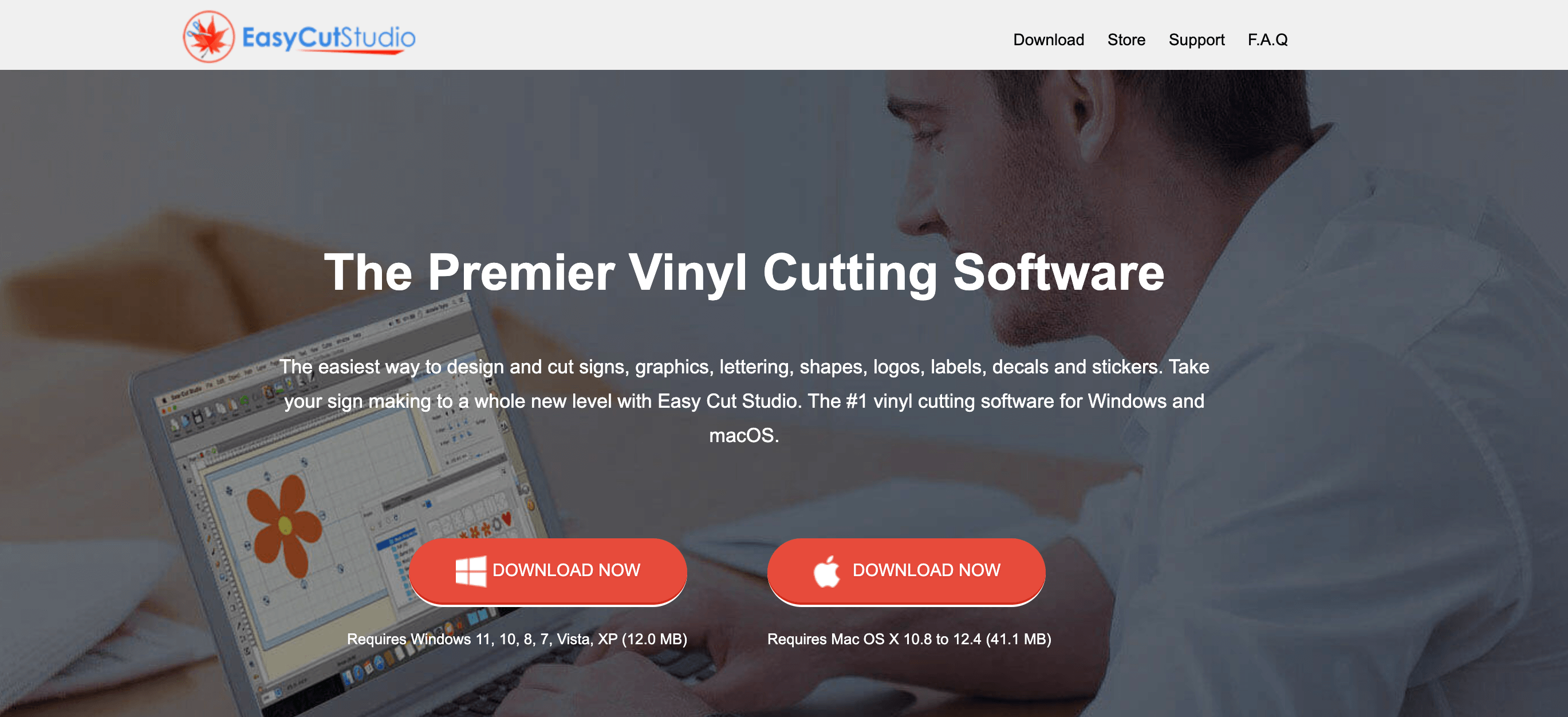 Easy Cut Studio is one of our top contenders for software applications for printing shop businesses because it offers printing and cutting functions, the two primary services people look for in a printing shop business. It is an all-in-one cut-and-print software for macOS and Windows.
Easy Cut Studio enables you to cut seamlessly through your vinyl cutter, making way for the availability of more intricate designs, fonts, custom artwork, and custom shapes! This feature enables you to offer more versatile cutting services, which can help you get more customers. 
This software also offers excellent graphic design, image tracing features, and text serialization. It also has a feature that enables you to work on Welded words, making it easy to create and cut. 
Easy Cut Studio is probably one of the most versatile printing software applications there because it is highly suitable for printing businesses that target the advertising industry, car customizing industry, fashion design, and apparel decorations.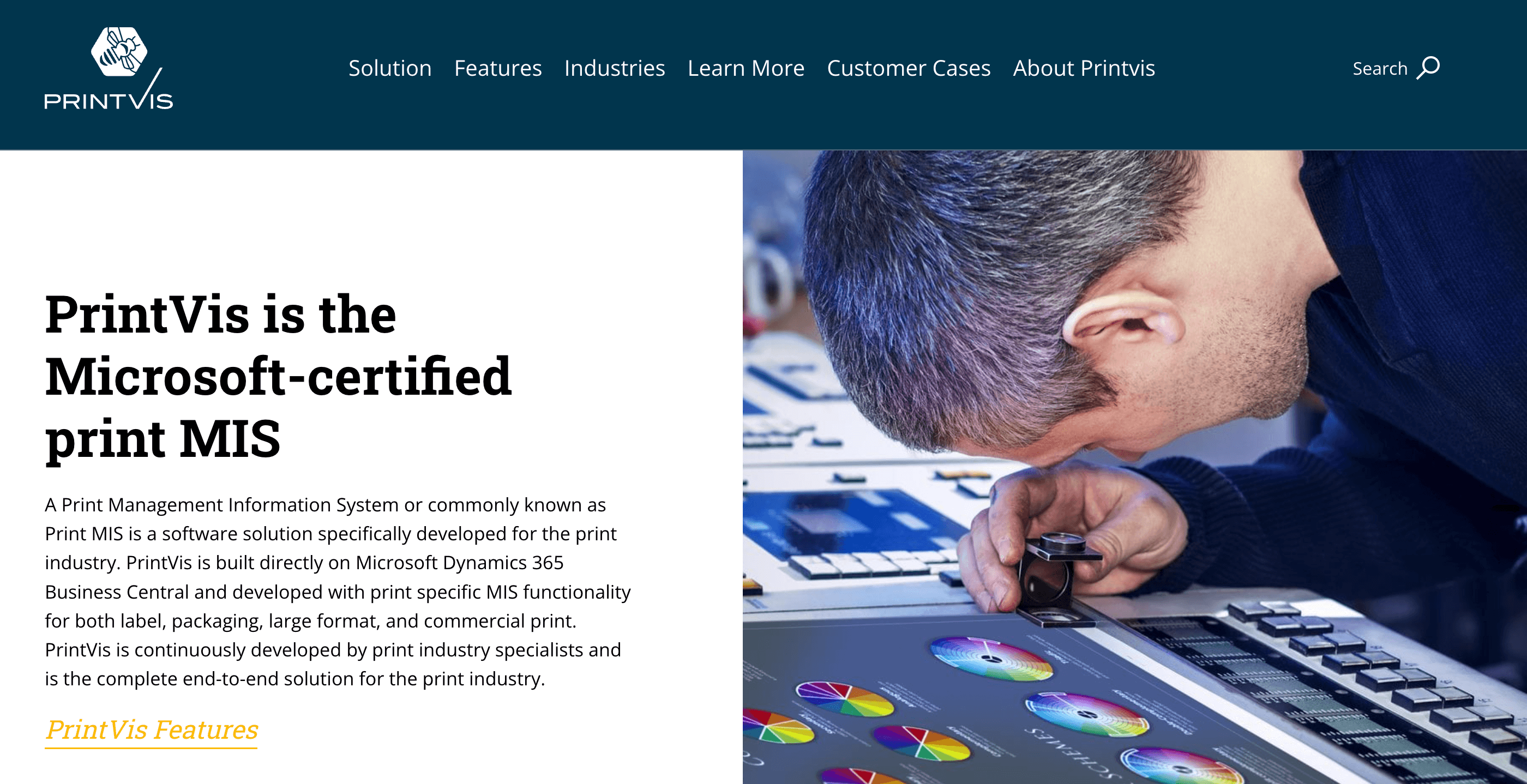 Originated in Denmark, PrintVis is another cost-effective software application for printing companies that outstandingly boosts productivity. It has an integrated Enterprise Resource Planning or ERP and Management Information System or MIS built that meets multiple needs of a printing shop business. 
Working on Microsoft Dynamics 365 Business Central, PrintVis can fulfill advanced tasks for pressing before, during, and after the process. 
To highlight what PrintVis offers, here is a list of its amazing features:
Web-to-print

Planning
Scheduling
Estimating
Quoting
Inventory
Purchasing
Shop Floor Management
Case Management
Printing shop businesses often face difficulty tracking ongoing orders since most orders are frequently made in bulk printing while other bulk orders are processed simultaneously. This occurrence can be prone to mistakes and waste time, energy, and resources. 
The Shop Floor Management is one of the best features PrintVis have because of the convenience it brings to any printing service. It distributes information from the MIS system to the production floor while ensuring that the module of the Shop Floor has the latest information at all times. In simpler terms, it allows you to view the real-time status of your orders during production, so you can easily track the progress and how much time is left to finish the process.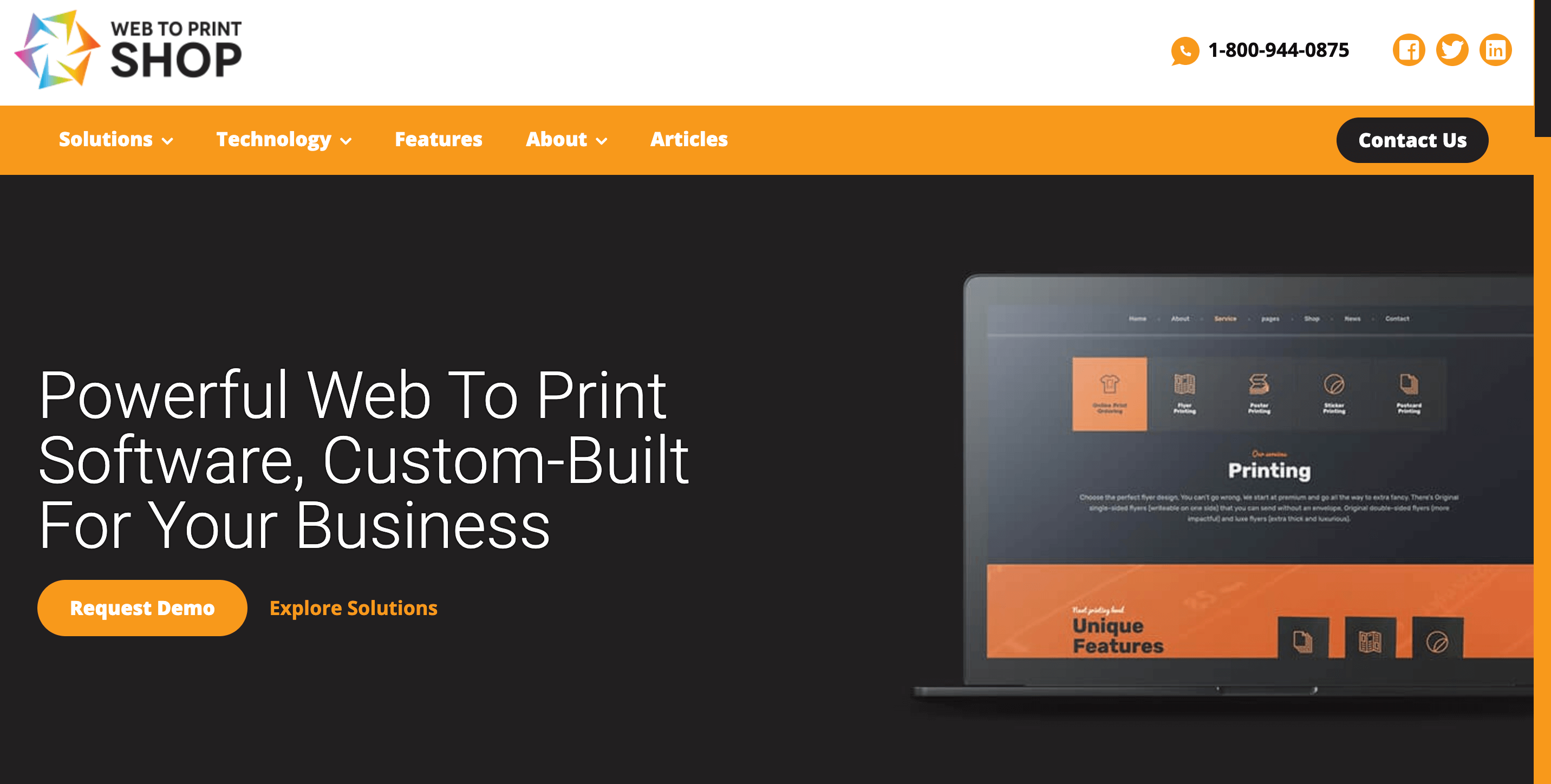 Web To Print Shop is a cloud-based software that helps printing businesses to cater to their customers' needs. It offers customizable features which are helpful in a printing services setting.
If you want to offer designing services alongside printing services, then Web To Print Shop is another software that is best for your business. It makes designing orders seamless by reducing errors and making more designs accessible to customers. 
By making design accessible to customers, they can freely design their orders while the solution helps reduce their errors. This solution also enables you to create more designs and templates for your customers.
If you are looking for a solution that offers more while boasting an easy setup, then Web To Print Shop will work for you best.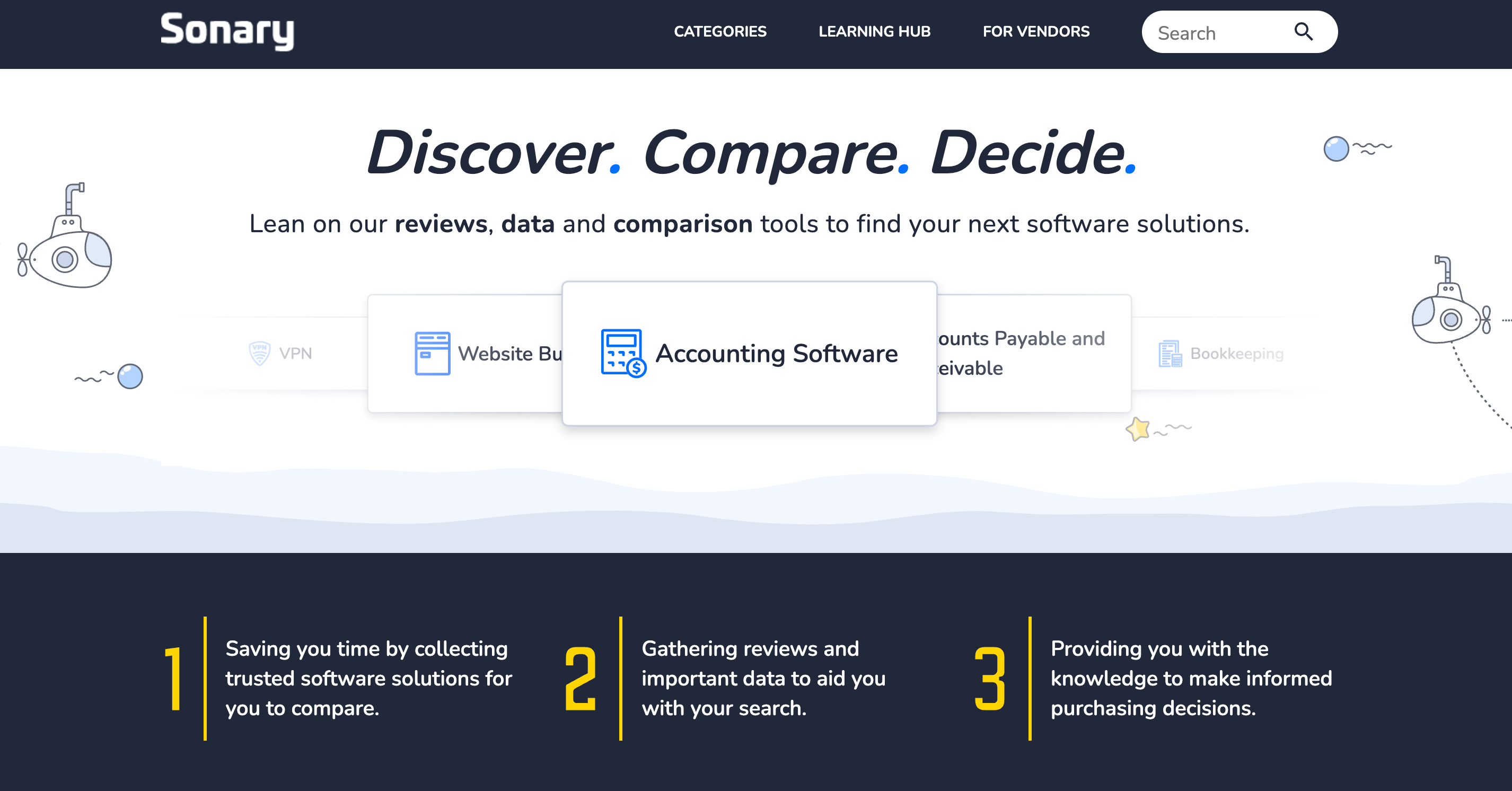 Despite the multifunctionality that newly launched printing software applications offer, some applications are primarily made for print management only and do not have design features. If this is the case, you can always use another software for design. By doing this, you will still be able to cater to customers who look for advanced design services. 
Sonary offers a list of applications for graphic design that has been tried and tested by many professionals. While getting printing software that offers many helpful features is much better, it is all right to explore other software that specializes in one feature.
Consider The Number Of Printing Machines You Will Use
The number of your printing machines will help determine what kind of software application you need for the business. The performance and capability of a software application sometimes depend on how many devices you need to use it for. 
Some printing applications are solely made for a bigger print fleet, while some can only function well between 1 to 2 printing devices.
Smart scheduling is one of the most helpful features a printing software application could have. So if your business is always jam-packed, you need to have a smart scheduling feature to help schedule and manage printing orders remotely without difficulty. 
A smart scheduling feature is advantageous for established printing shop businesses that get multiple printing orders regularly. It will also help you organize orders and schedule them from top-most priority to least priority.
If you want to expand your printing business, then versatility is the key. The first thing you need to look for in print shop software is its capability to have multiple functions. 
Having multiple functions such as printing and designing will open more opportunities for your business because it will help you get more customers who need a print shop business that does not only print but also offers designing services. 
Designing services are highly in demand nowadays, so if you want a versatile printing shop, get a software application that offers customized design features.
If your printing shop business is located in the business district or your target market is corporate companies, then it will be best to choose a software application that offers secure printing.
There are printing software applications that allow you to set passcodes when you print files containing confidential information, while there are also applications that automatically archive the file once the printing is over. These features are most suitable for a printing service that caters to companies. 
Some printing software has a tracking feature that allows you to track the status of orders currently being processed, which printer is in use, and how much more time is left for each order to finish printing. This feature will help you manage your printing fleet more organized, especially when you have a large printing shop business. 
Conclusion
There are numerous software applications popularly known in the printing industry. Hopefully, this guide helps you pick one that will work conveniently and efficiently for your business.
Remember, despite the growing demand for printing services, there is robust competition that exists. Some printing shops have made their services available online, making it easier for their customers to access their services remotely. If you want to start strong, have a solid online presence and an accommodating customer support team that will answer your customers' questions and concerns anytime. 
The success of your business does not depend on what software application you use, but it helps. Success depends on how you manage the business and cater to your customers. 
If you provide software for printing business and want to feature it in this list, contact us with details. After a thorough review, we'll decide whether it's a valuable addition.