eCommerce sales are expected to account for 20.8% of worldwide retail sales in 2023.
It is a common misconception that to build an eCommerce website, an extensive coding background or expensive eCommerce development services are required. 
Luckily, today we have loads of eCommerce platforms available in the market which offer you to develop and manage your online store. And one of the leading names among such programs is Magento. 
Magento is a popular eCommerce development platform owned by Adobe that helps businesses build their eCommerce sites and establish a substantial online presence. It is built in PHP and employs several PHP frameworks like Laminas and Symfony. 
Since Magento is open-source software, it offers complete flexibility to its users to control and customize their site's look, content and functionality. In addition to this, the platform also provides various helpful marketing, search engine optimization and management tools. 
Here are some of the key features which differentiate Magento from other eCommerce platforms:
Magento, in general, has an interactive and user-friendly interface. However, to implement an advanced, complex website with comprehensive functionality and integrations, you may require professional assistance. 
Thousands of top-notch Magento development agencies are here to help you by allocating dedicated Magento experts who'll serve all sorts of your needs, from developing a basic store to implementing payment, analytics, CRM, and other advanced solutions to enhance your website. 
So, if you are looking for the best Magento developers to build an interactive and high-performance online store, you are in the right place. In this post, we have listed some of the top Magento development companies in the market, talking about their scope of services, expertise, and approaches.
The Best Magento Development Agencies With Supreme eCommerce Expertise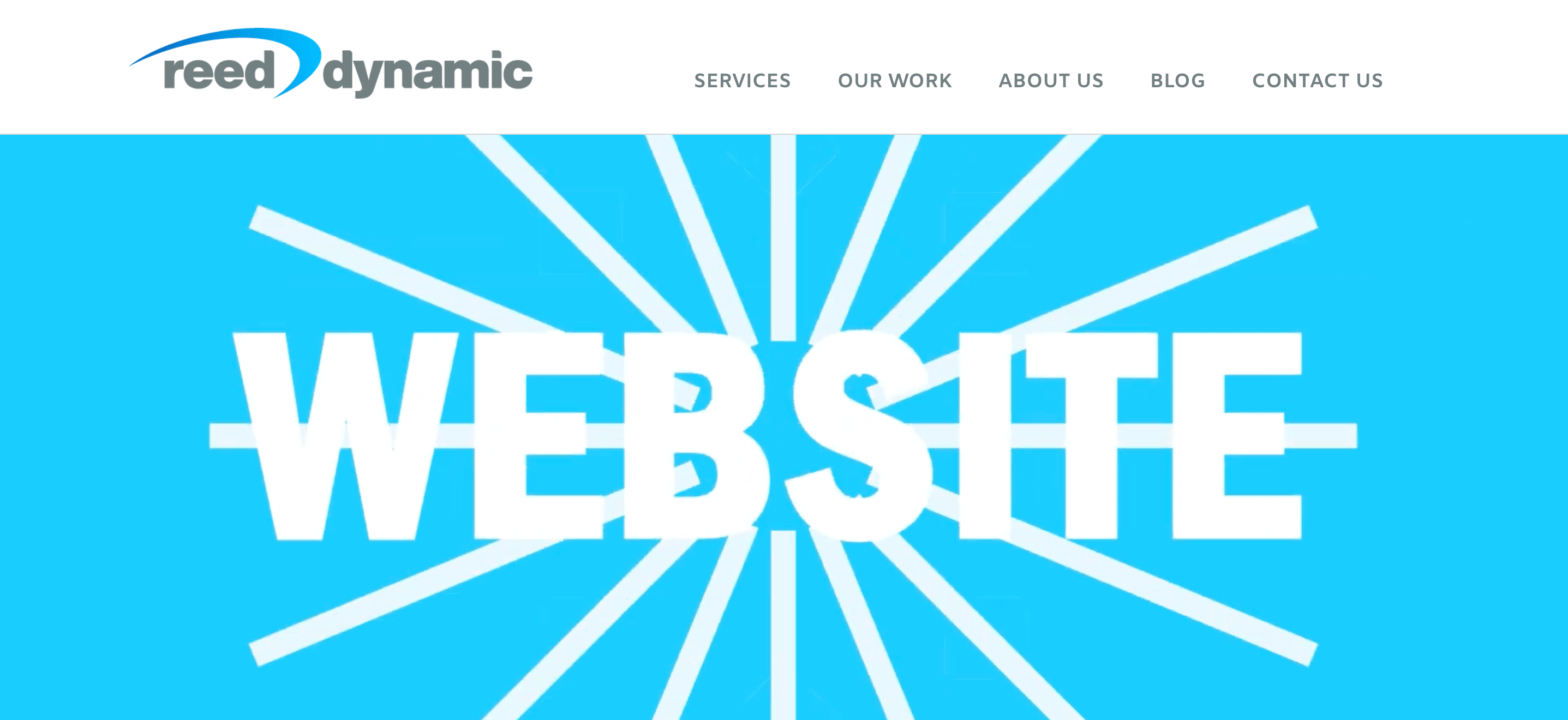 Reed Dynamic is a full-cycle web design & development and IT services provider based in Michigan, delivering Magento sites as well. Their top-tier designers, developers, and business analytics will come up with the best web design solutions to help your business stand out. 
Talking about their Magento development services, they cover all sorts of tasks, ranging from custom online store development to site migrations. Along with this, the Reed Dynamic team also offers digital marketing and search engine optimization assistance to make sure your website brings targeted traffic and hence, more revenue.
A good website is easy to navigate, optimized for search engines and visually appealing. Hiring Reed Dynamic ensures all these qualities. So, contact them today to build an exceptional Magento site that is not just high-performance and attractive but also has the power to convert visitors into buyers.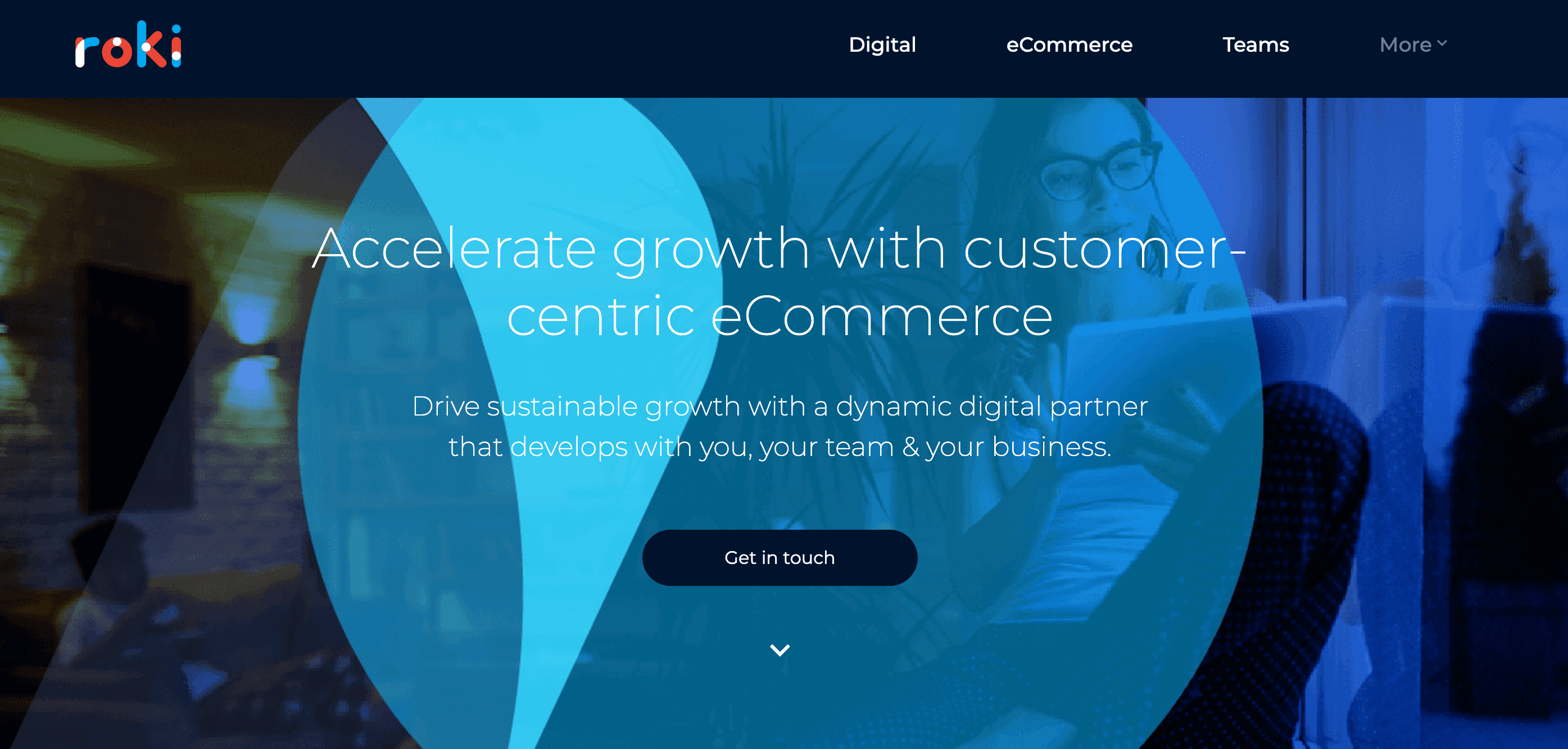 ROKi Digital is a leading digital agency that focuses on delivering profitable eCommerce solutions — from online stores for global brands to multi-brand sites. Implementing highly-scalable, secure, and elegant websites using Magento development since 2015, the company has accelerated numerous businesses in America, Europe, and Australia, helping them to obtain 400m+ in revenue. 
Equipped with all the necessary tools and techniques, the ROKi Digital team aims to solve your business challenges quickly and effectively with the best-fit digital solution that drives sustainable growth. From strategy and audit to design, development, and system integration, the company leverages the power of Magento to transform your ideas into reality.
Whether you require a fully managed online store, a comprehensive marketplace, or conversion rate optimization, ROKi Digital has got you 100% covered. All this with round the clock delivery & support capability worldwide.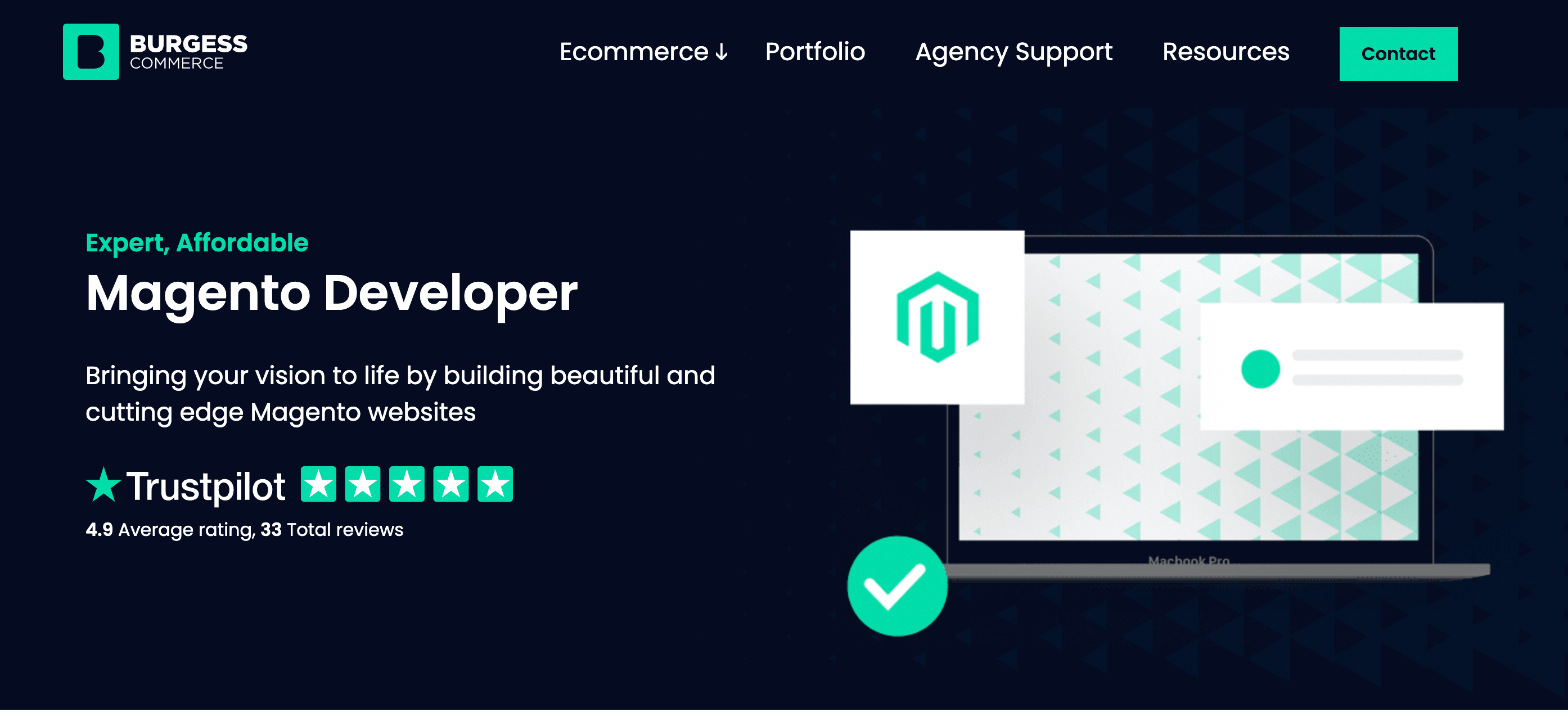 Having worked with Magento since its launch in 2008, Burgess Commerce is one of the best companies in this technology. Based in London, the agency was created to achieve a prominent mission — to build a one-stop place where clients can get comprehensive, rapid, and affordable Magento services. The company delivers results on time and within budget, providing full-fledged custom eCommerce solutions that are responsive, high-quality, and transparent.
Getting certified as a top Magento developer and Google Partner, Burgess Commerce can help you with a broad range of tasks, including Magento 1 to Magento 2 migration, Shopify to Magento migration, integrations, hosting, upgrade performance optimization, and surely, custom Magento development from A to Z. In addition, the company offers impactful Magento SEO and UX design services to help you make the most of your online store.
While delivering over 60 successful projects, Burgess Commerce has gained rich experience in various industries — Fashion, Education, and IT, to mention a few.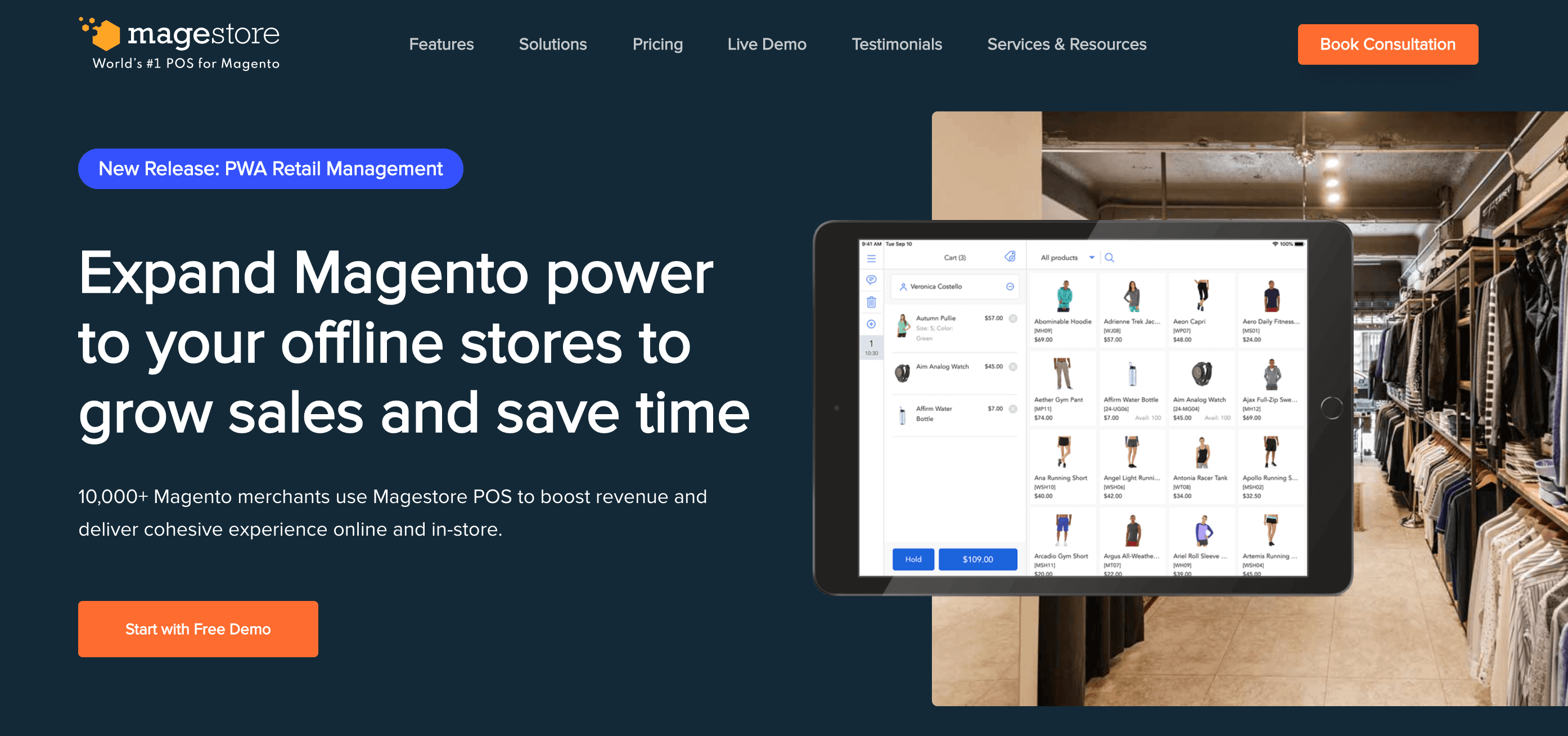 If you are looking for the best Magento agency with rich experience, Magestore is the one to consider. They have a team of 250+ qualified Magento developers who've worked with over 200 partners, including notable clients such as IKEA and the University of Michigan.
Their core services include Magento customization, Magento website building and optimization, dedicated Magento development teams, Magento extensions, and more. What's more, Magestore provides Magento POS (Point-of-sale) solutions and PWA (Progressive Web Application) storefronts to boost clients' business growth.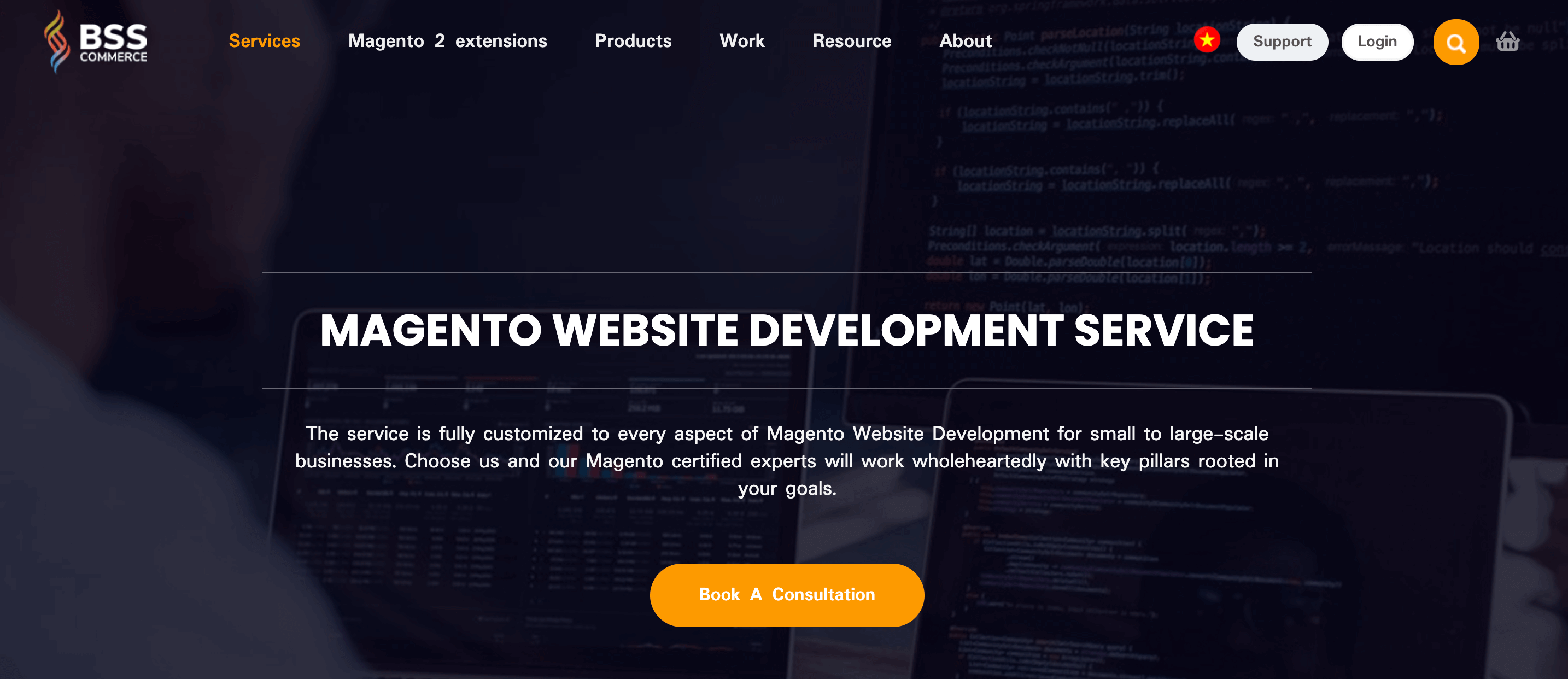 Started in 2012, BSS Commerce is a leading full-service eCommerce agency in Vietnam for every B2B, B2C, or B2B2C business.
About 60% of their business structure is made up of Magento and the solutions that work with it. They provide full services to build your ideal Magento website: Consulting, Development, Migration, Maintenance, Integration, Testing On-demand, Web Design, Speed Optimization, PWA and Hyva Theme Development Services, Custom Modules, etc.
With 300+ experienced experts, BSS Commerce has accompanied 75,000 customers worldwide. Moreover, over 90% of their customers have been with them for more than 5 years. They are also an Adobe Bronze Solution Partner. Technical Hyva Theme Partner, and have a 4.9/5 score on Trustpilot.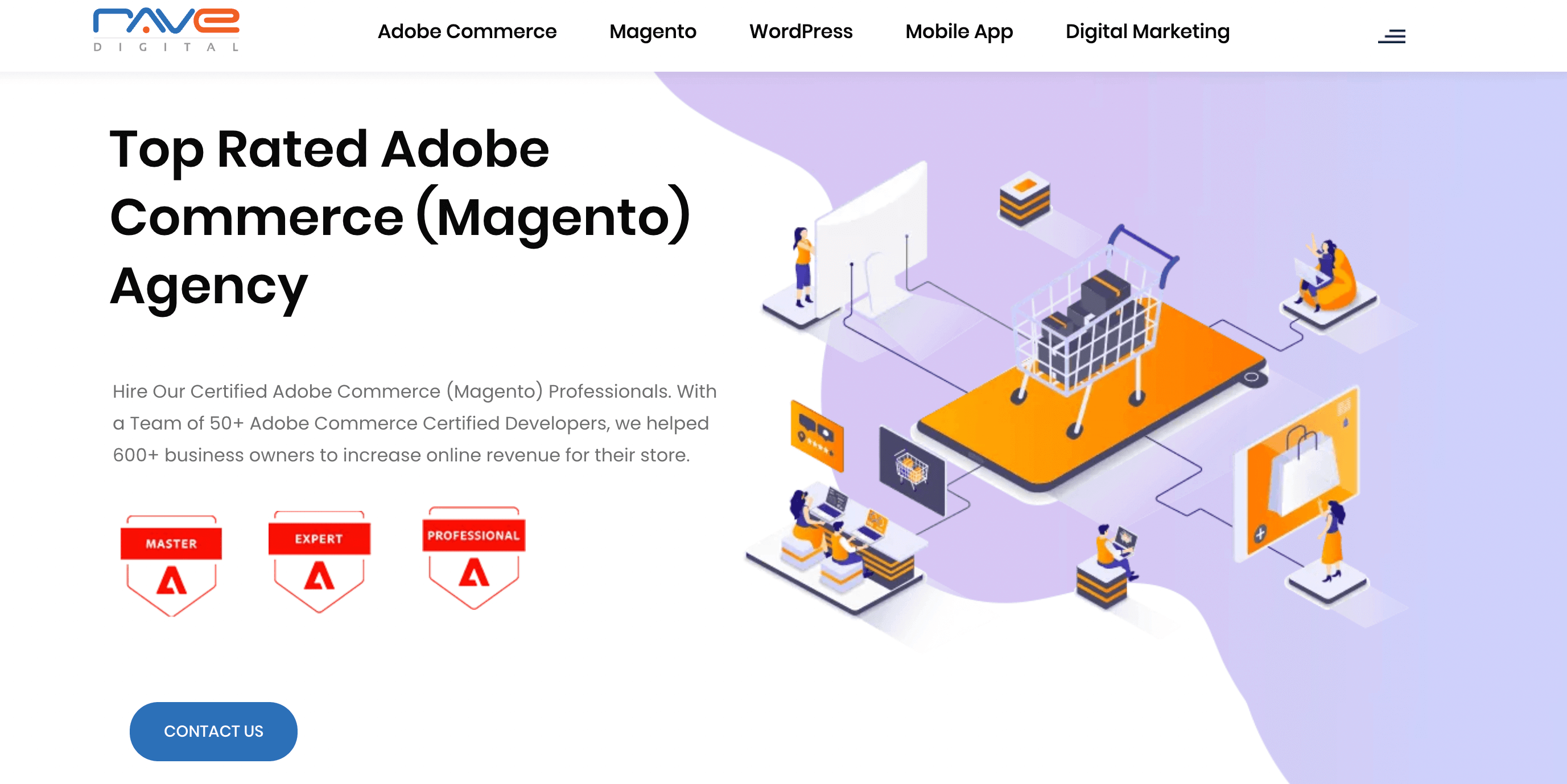 Rave Digital is a top-rated Magento agency, and a Certified Professional Solutions Partner focused on Open Source, M2 Commerce, and Commerce Cloud solutions. With a team of 50+ certified Magento developers, the firm provides end-to-end, cutting-edge eCommerce solutions for both B2B & B2C clients.
Along with Magento certification and partnership, they are a Microsoft Silver Partner, Salesforce Partner, and Google Partner. Being in the domain for over 14 years, they've developed 600+ eCommerce websites, 500+ third-party integrations, and 100+ Adobe extensions, proving their comprehensive expertise in eCommerce development. 
The list of their eCommerce services majorly includes Magento store development, Magento migration, website optimization and integration, and so on. In addition, they offer full-service maintenance for existing Magento sites.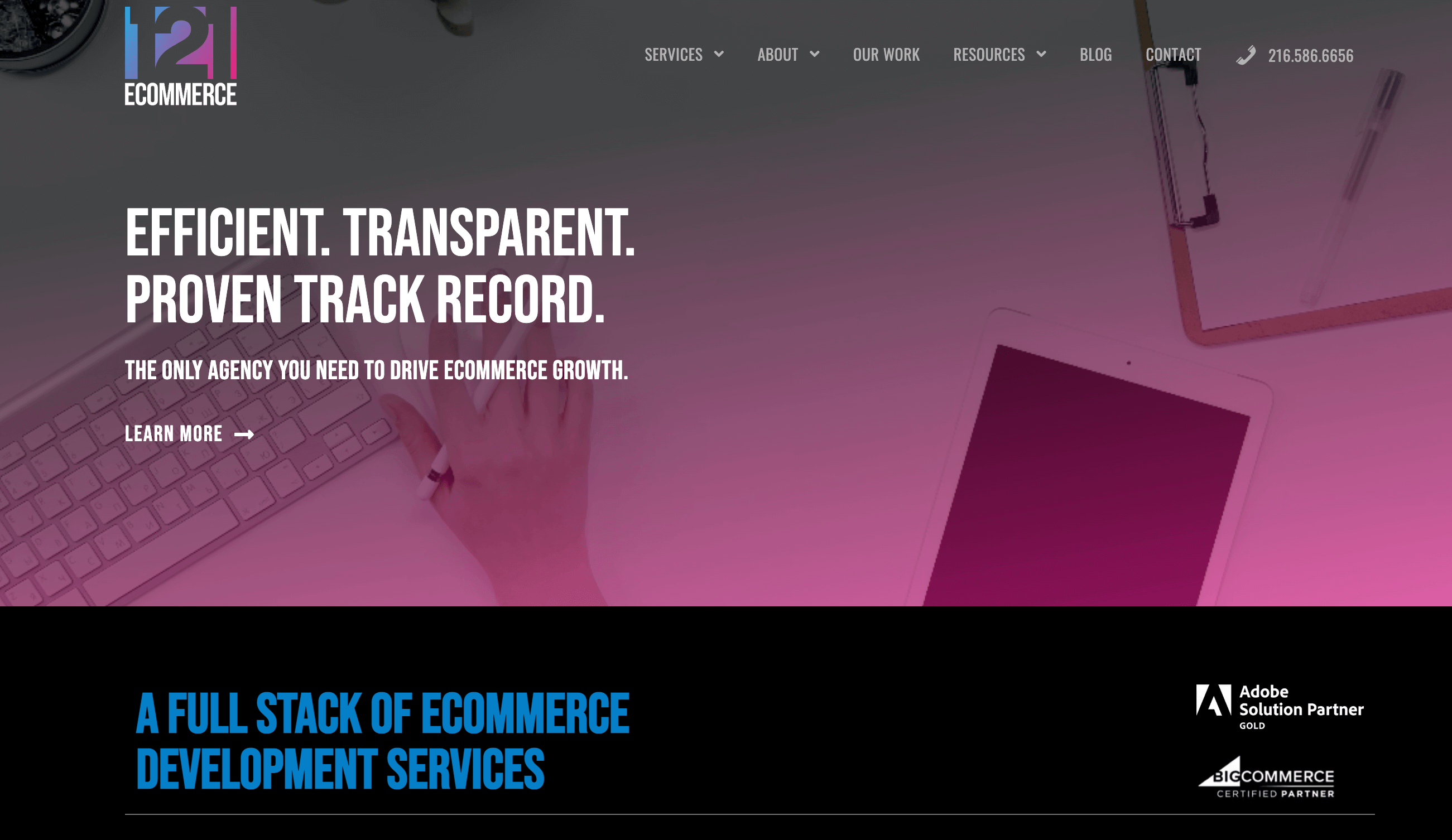 121eCommerce is a leading Magento development agency headquartered in Cleveland, Ohio, providing a full stack of eCommerce development services to startups and businesses. Founded in 2014, the company has helped over 300 clients get their custom online stores live and maximize their ROI by delivering best-in-class eCommerce solutions with reliable customer service.
121eCommerce is an Adobe Gold Solution Partner, and about 80% of their experts also hold Adobe certifications. Their core services include Magento website development, Magento 1 to Magento 2 migration, Magento extensions, digital marketing, and dedicated services and support.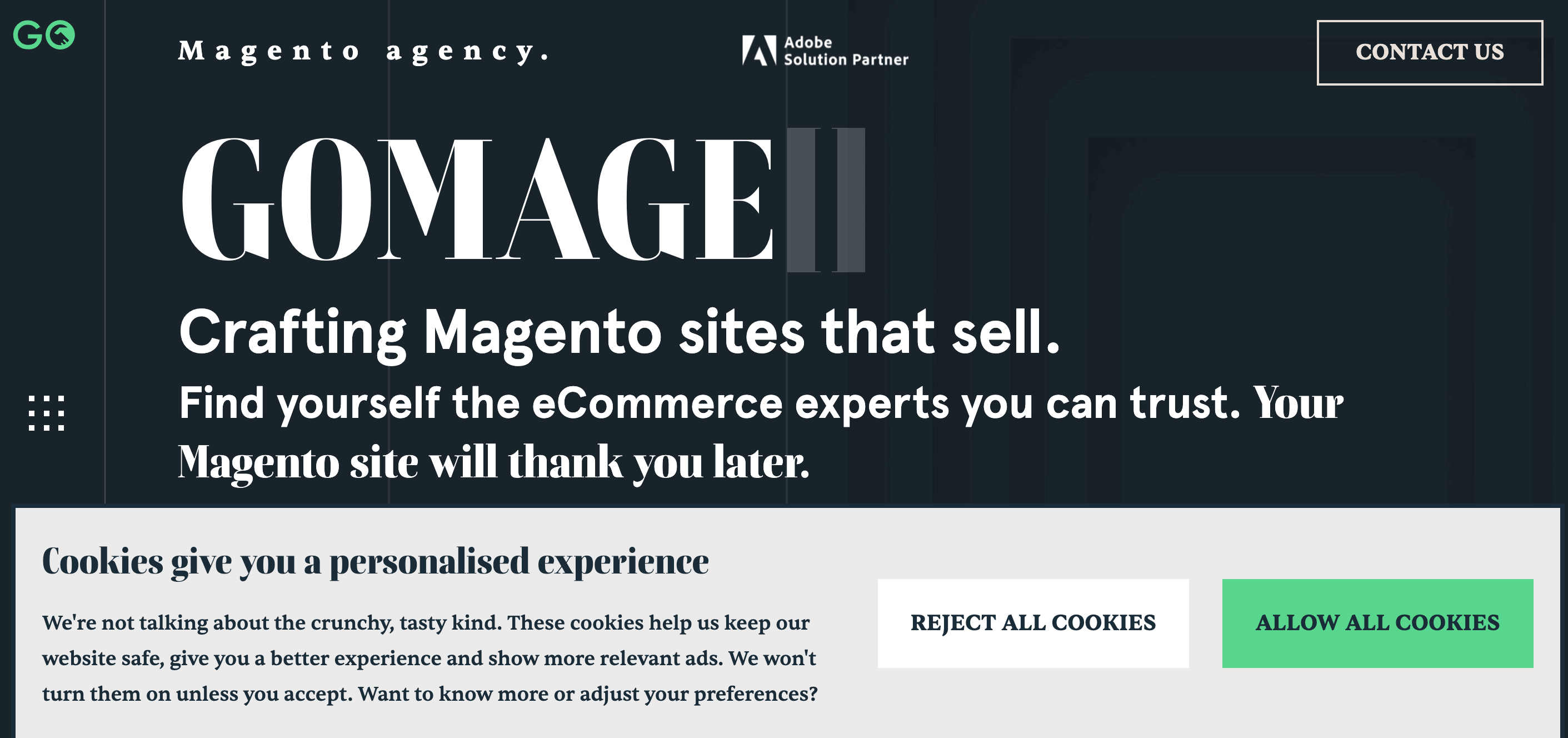 If you are looking for the best Magento agency, GoMage is the answer. GoMage has been delivering unmatchable eCommerce solutions using Magento and PWA stack since 2009. It has a team of 98+ talented Magento developers spread across the globe who have delivered more than 1000 projects to date. 
Their core services include Magento development, PWA development, integrations, migration, speed optimization, consulting, and support. They ensure ROI-driven sites at the most cost-efficient rates.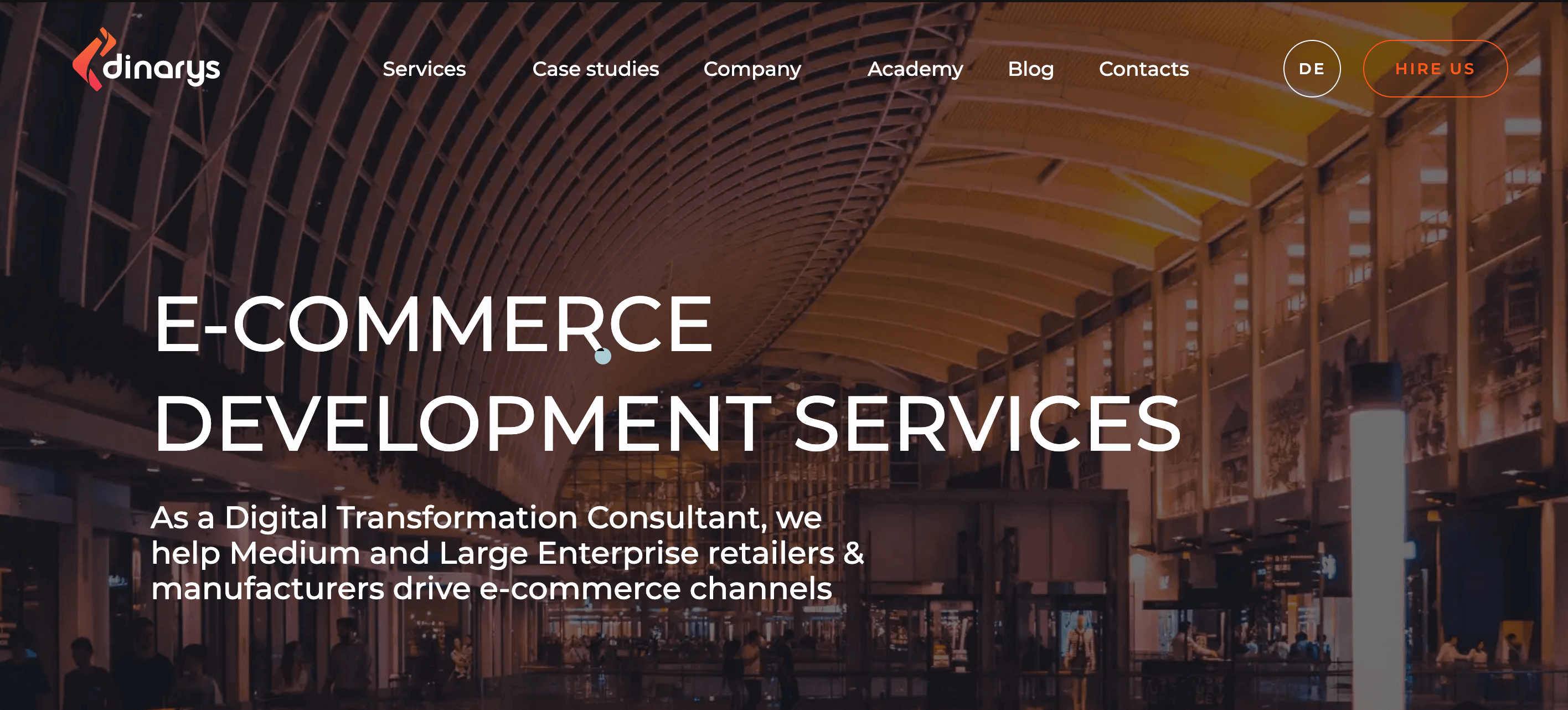 Dinarys is a globally renowned German digital agency crafting corporate brand and retail solutions. Founded in 2014, it has provided full-cycle eCommerce consultancy and development services, from idea to realization. The company has partnered with some top eCommerce experts like Adobe, Salesforce, JTL-GmbH, Vue Storefront, and AMS Pilot. 
They offer a wide range of Magento services , including custom website & mobile app design and development, speed optimization, theme creation, integration, migration, PWA development, and support & maintenance. In addition, they provide dedicated Magento developers for hire.
With all these services and technologies, they help medium and enterprise-level retailers and manufacturers experience prominent eCommerce growth.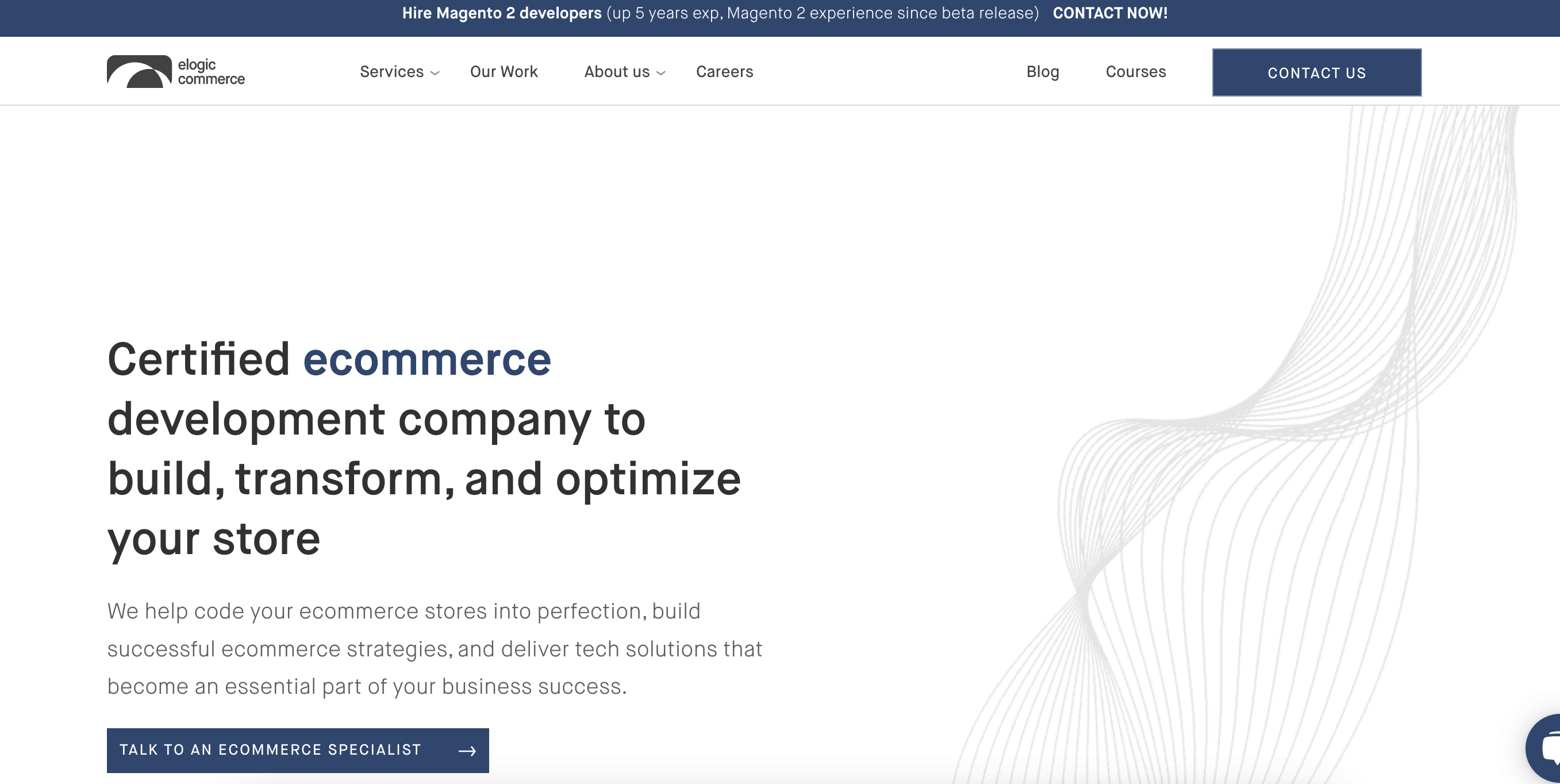 Elogic Commerce is one of the top-rated e-commerce development agencies with a significant focus on Magento. Established in 2009, the company has served over 200 clients in B2B and B2C segments. Their team of 130+ certified Magento experts build custom products for clients to empower their businesses. They were certified as Adobe Bronze Solution Partners and as the Best Magento Developers by Clutch in 2022. 
Some of the significant Magento services offered by Elogic Commerce are Magento development, Magento integrations, Magento 2 migration, cloud migration, speed optimization and Magento support and maintenance. You can also hire their dedicated developers exclusively for your project.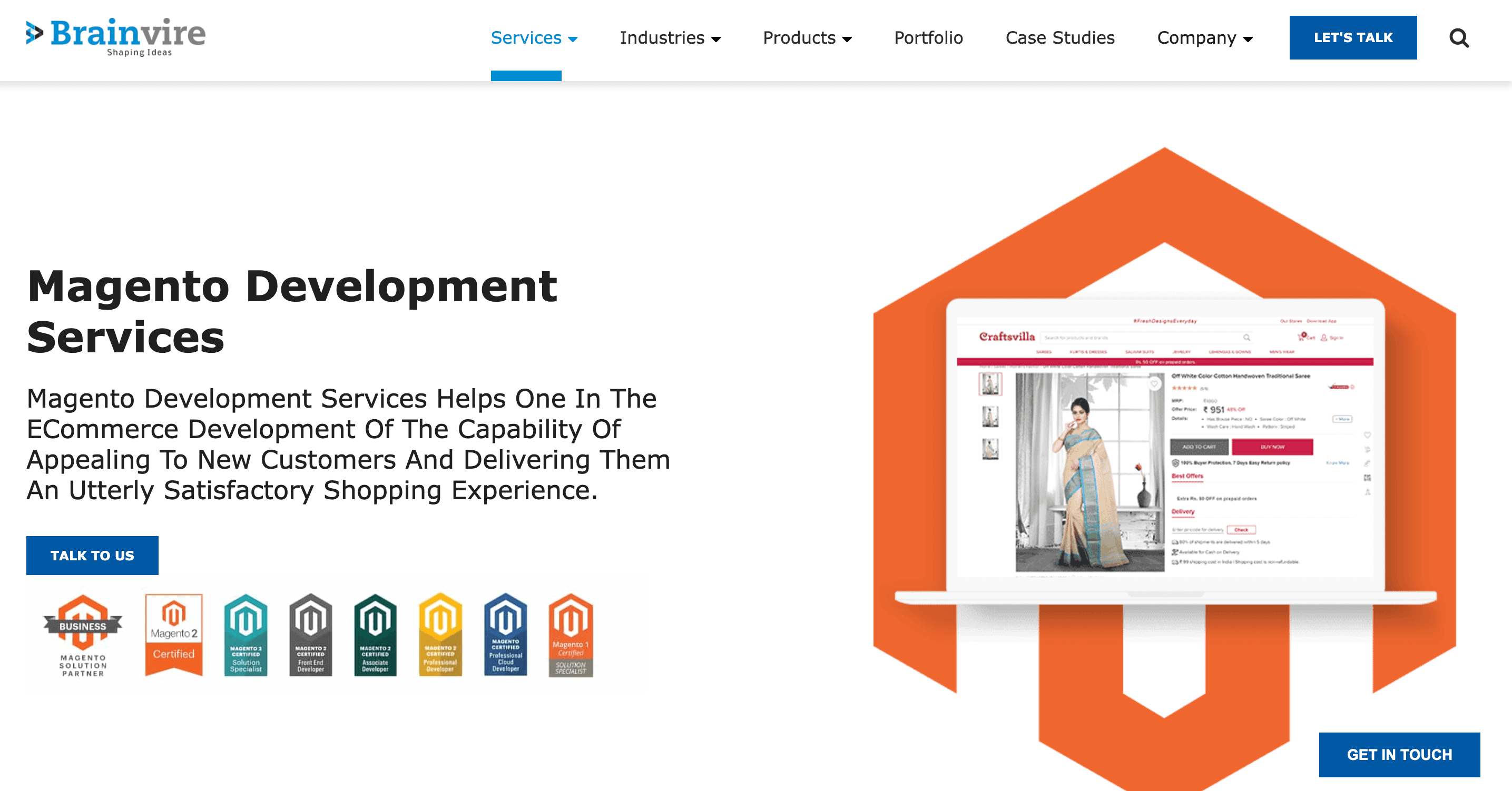 Brainvire Infotech is a digital enabler and IT consulting firm headquartered in Dallas with a geographical presence in over 11 international locations. Such a broad global presence allows them to serve clients from all time zones.
They have a team of more than 800 IT experts providing all sorts of digital consulting and programming services, including eCommerce design, consulting, and marketing. Some big names in their clientele include Walt Disney, Entrepreneur.com, Landmark Group, and Southwest Airlines.
Brainvire Infotech is a certified Adobe Gold Solution Partner and a leading Magento business partner. They offer an impressive range of Magento solutions like Magento customization services, Magento ERP integrations, Magento extension development, and much more.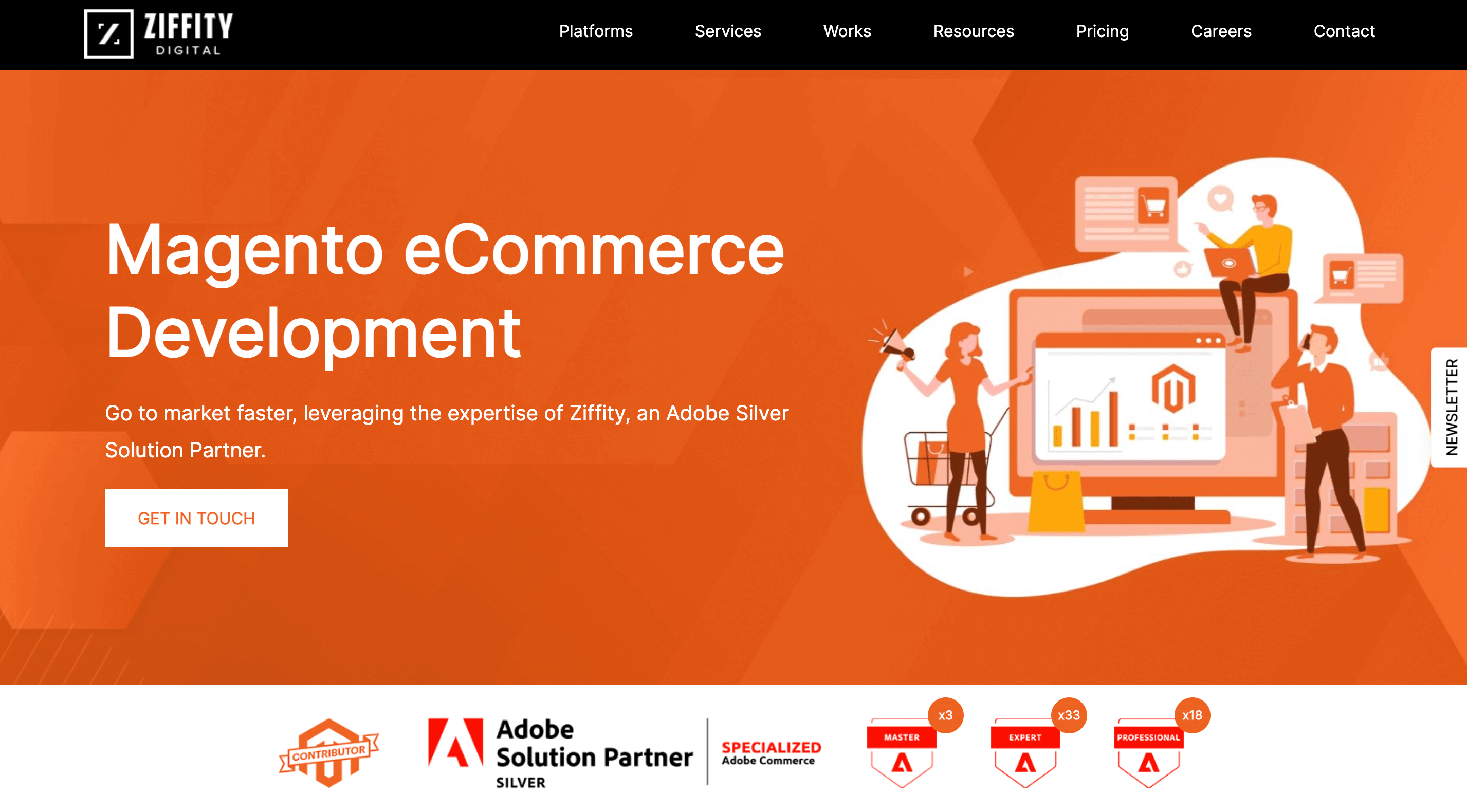 Ziffity is among the top Magento development companies providing unparalleled eCommerce development and marketing solutions. Founded in 2014, the firm has more than 8 years of experience delivering best-in-class web design projects. They are a certified Adobe Silver Solution Partner and are also recognized as the 4th top Magento contributor worldwide. 
Ziffity's Magento development services include custom Magento development, Magento migration (cross-platform and Magento 1 to Magento 2), Magento integrations, and Magento management services. Their experts can help you strategize and launch scalable eCommerce platforms, providing post-launch maintenance and upgrading the systems to keep them up-to-date.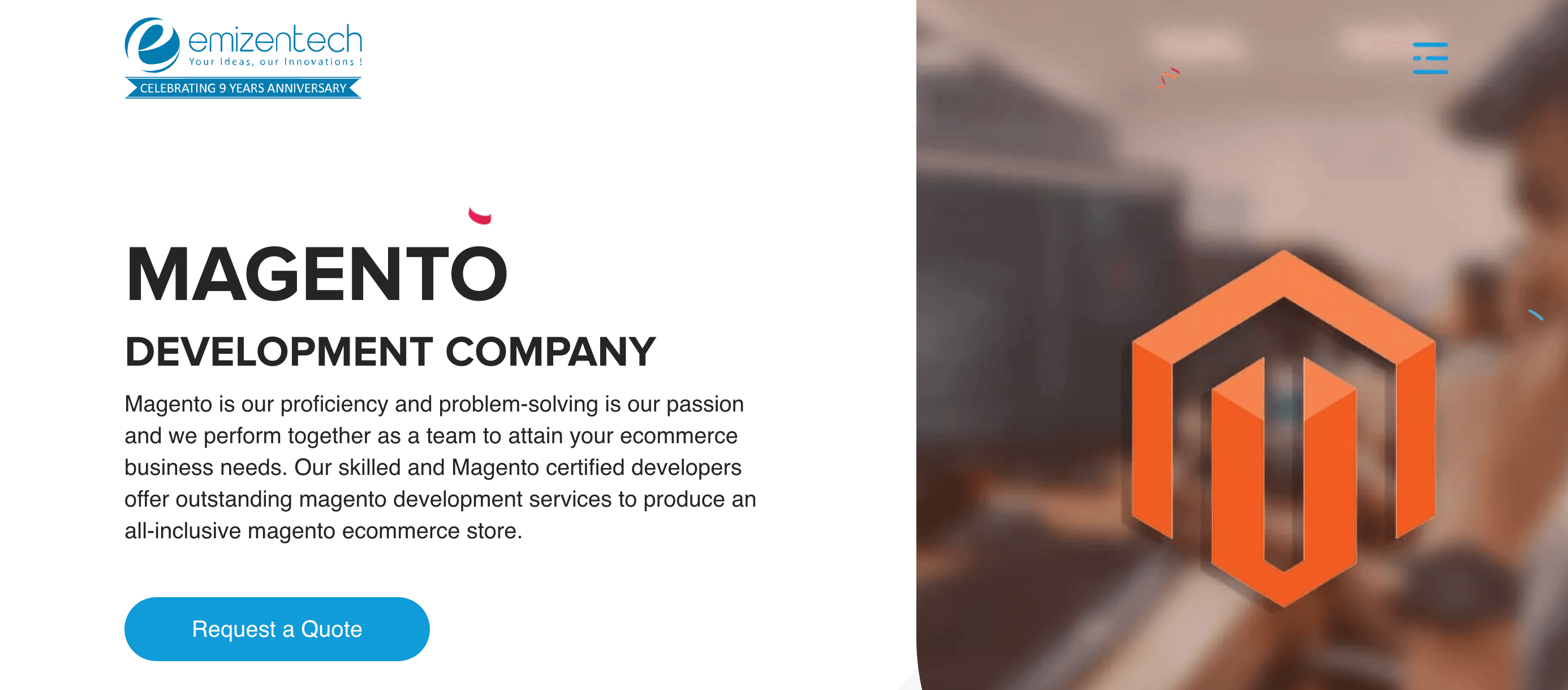 Emizen Tech is among the top Magento development companies based in India, with 9+ years of experience delivering all-inclusive eCommerce development solutions. They have a team of 250+ talented Magento experts who can help you build a leading eCommerce brand. 
They provide a range of Magento services, such as Magento development, Magento site optimization, Magento 2 migration, payment module services, theme designs, API integrations, data migration, and much more. Emizen Tech can also allocate a team of dedicated Magento developers with relevant expertise to meet your exclusive business needs. 
In addition to Magento development services, they provide POS software, ERP solutions, and Warehouse and Inventory management, making them a universal partner.
Conclusion
Magento is a feature-rich open-source eCommerce platform that boasts exceptional customizability, scalability and integrability. However, building a complex and functional website on Magento takes a lot of work and specialized skills. Therefore, hiring an experienced Magento development agency is a winning solution to quickly develop a scalable and robust eCommerce website. 
Hopefully, this list comprising some of the best Magento developers helps you find the best-fit partner.
Email us if you want to feature your company on this list. After a thorough assessment, we'll decide whether it's an appropriate addition.