Gone are the days when we used conventional painstaking web applications to manage code and set up deployment processes on a web server. 
New-age leaders strategically jump onto the bandwagon of top Bubble development agencies dominating the tech world lately. Since there are no limits on the volume of traffic, the number of users, or the data storage on Bubble's no-code development platform, Bubble experts assist you in data deployment and web hosting. 
In addition, with the constant support and technical assistance from Bubble development companies, you can get highly engaging, streamlined, and multi-faceted web applications, including social media sites, booking systems, and consumer services.
They also help you create full-fledged digital products, including interactive, multi-user websites and mobile applications, ranging from Minimum Viable Products (MVPs) to scalable marketplaces—all with much lesser cost and time involved. 
You might feel puzzled when choosing the best dev partner, given the sheer number of Bubble experts in the market. Therefore, we have created a list of the leading Bubble development agencies delivering first-rate services and time efficiency.
The Best Bubble Development Agencies To Launch Your Project 10X Faster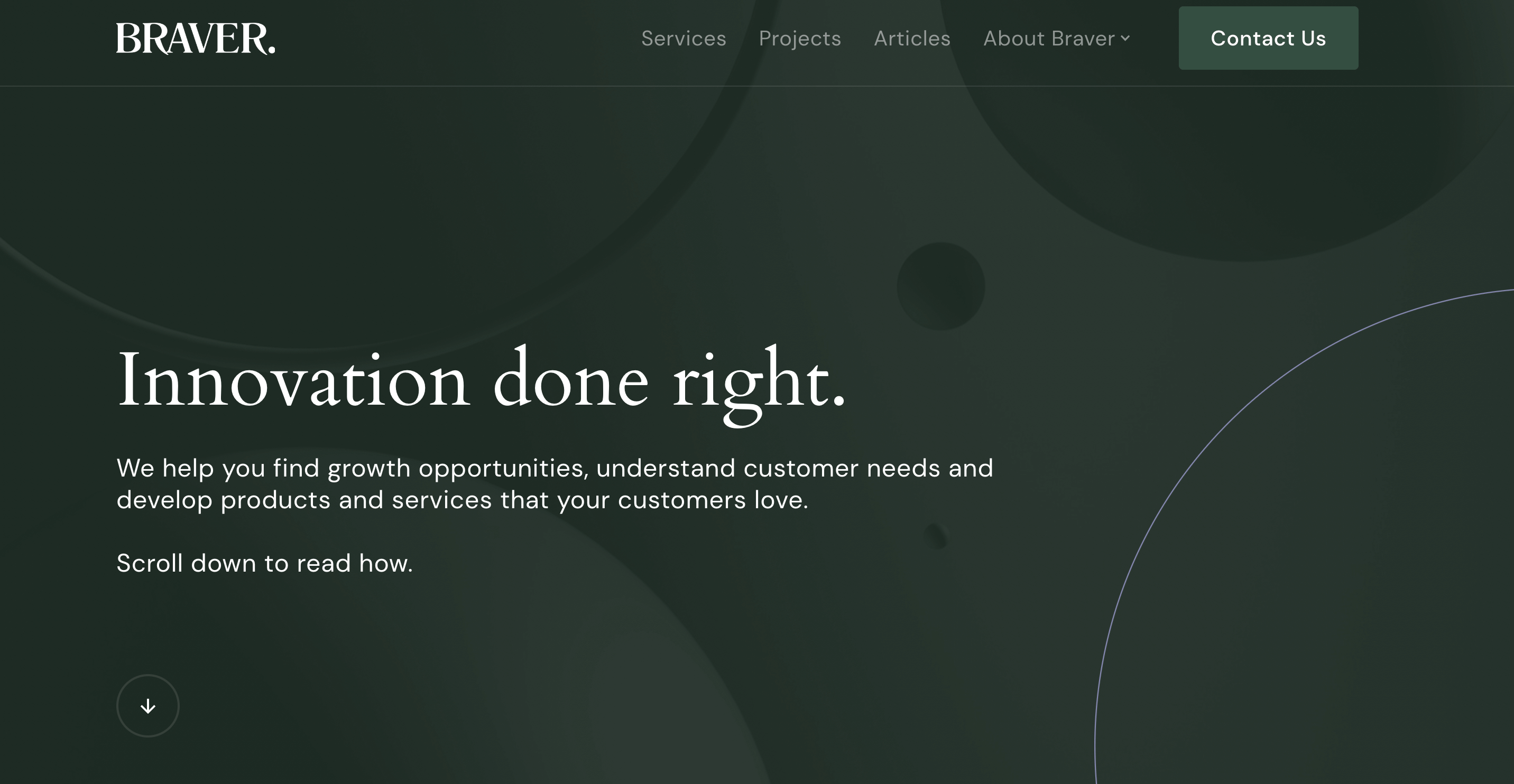 Taking pride in one of the most up-to-date creative frameworks and innovative methods, Braver was founded in 2015 to fulfill the no-code promise. This Norwegian Bubble development agency claims to make customized software development 10 times faster without compromising the security and performance of traditional programming.
Braver's forte lies in using cutting-edge low-code tools like Bubble.io to develop new-age digital products and services to actualize your vision cheaper and faster than traditional code. 
Braver made headlines by assisting the Norwegian Automobile Association (NAF) in the technical development of its FG-approved bicycle register and bicycle membership campaign. 
Besides NAF, Braver has served prestigious clients like Seff Oslo, Bulder Bank, and the Grieg Group.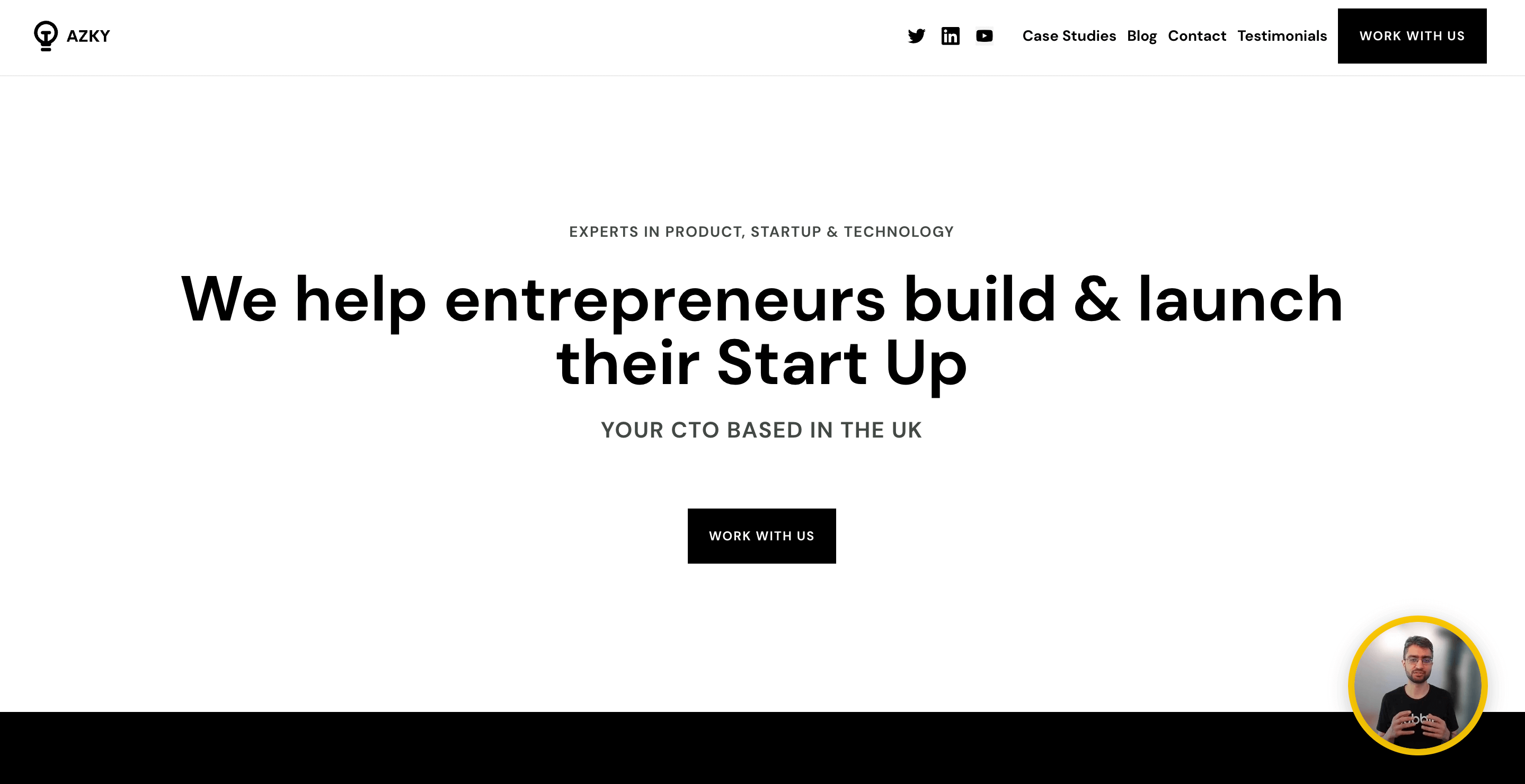 AZKY Tech Labs is a top Bubble.io agency that aids business owners in developing and launching their startups 3X faster than traditional coded projects. With the power of no-code technology, they deliver impactful outcomes more quickly and with higher ROI. 
Whether you need to develop a simple MVP or a multifunctional marketplace, SaaS, client portal, Business Process System, or another software solution, AZKY Tech Labs is here to help. The products they deliver are high-performing, responsive on all devices, and customized according to the client's unique requirements. All thanks to the flexible Bubble infrastructure, which allows devs to use ready-made and custom plugins. 
AZKY Tech Labs's enthusiastic software engineers possess a fantastic combination of IT consulting skills and UI/UX know-how. They recruit the top Bubble developers and designers to ensure the best results for your project.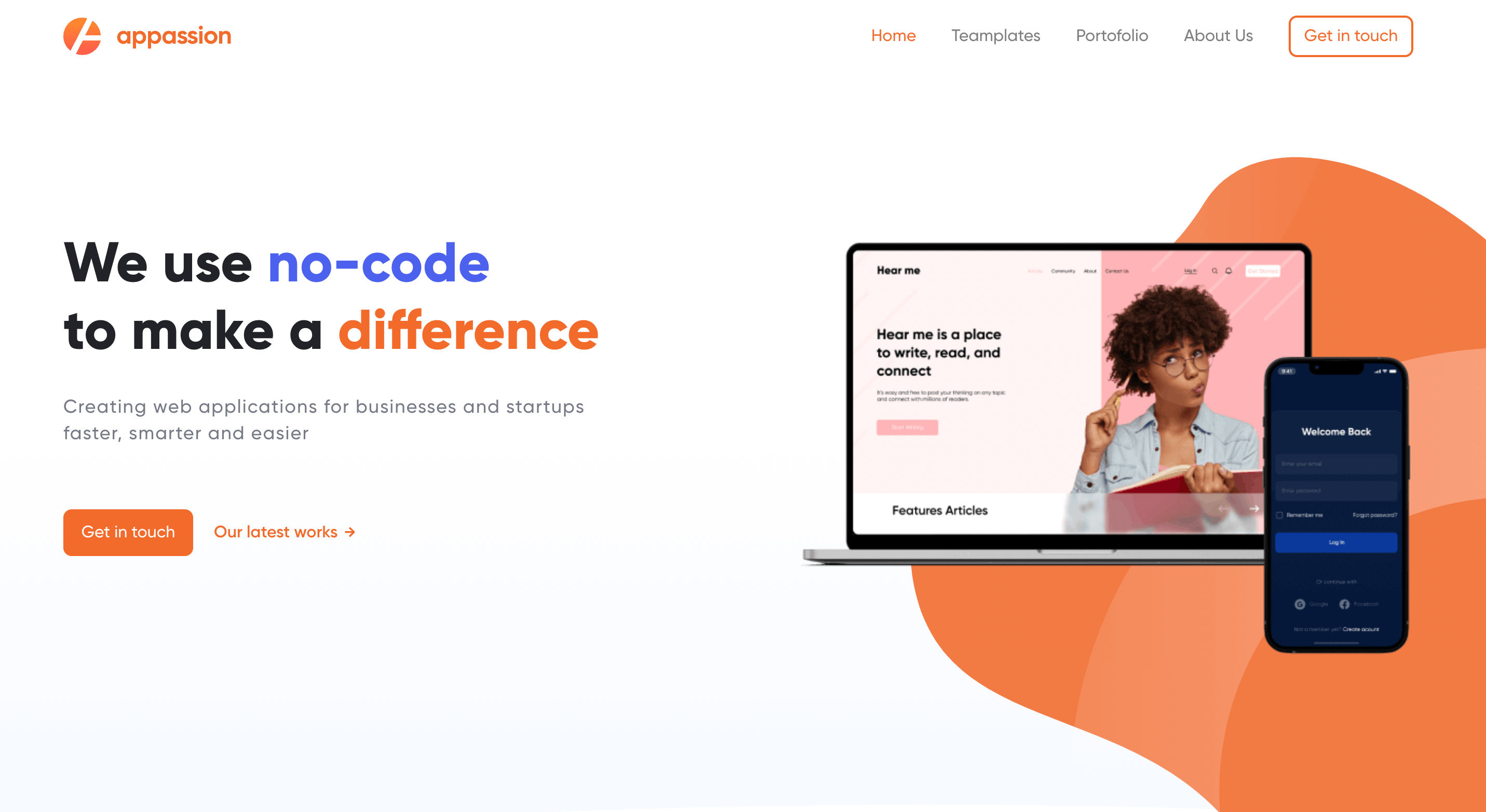 Appassion is a well-known full-stack no-code development company serving startups and established companies. They'll help you cut expenses and build modern applications more quickly using top-tier no-code technologies, primarily Bubble. High-performance web application development is another area you can trust them with.
Over 100 projects from A to Z have already been launched by Appassion, and more than 300 different business cases have been successfully resolved. With their custom solutions, you may start with a template and let their team handle the rest of the production. Get an MVP or a fully functional application that satisfies all of your business requirements.
Appassion provides two cooperation plans, depending on your business needs and timelines:
$5k MVP: fastest time to market, 2-4 week delivery, dedicated PM and developer, and two-week support.
Agile

:

2-4 months, mid-long term development, agile approach, get a dedicated PM and developer, and ongoing support.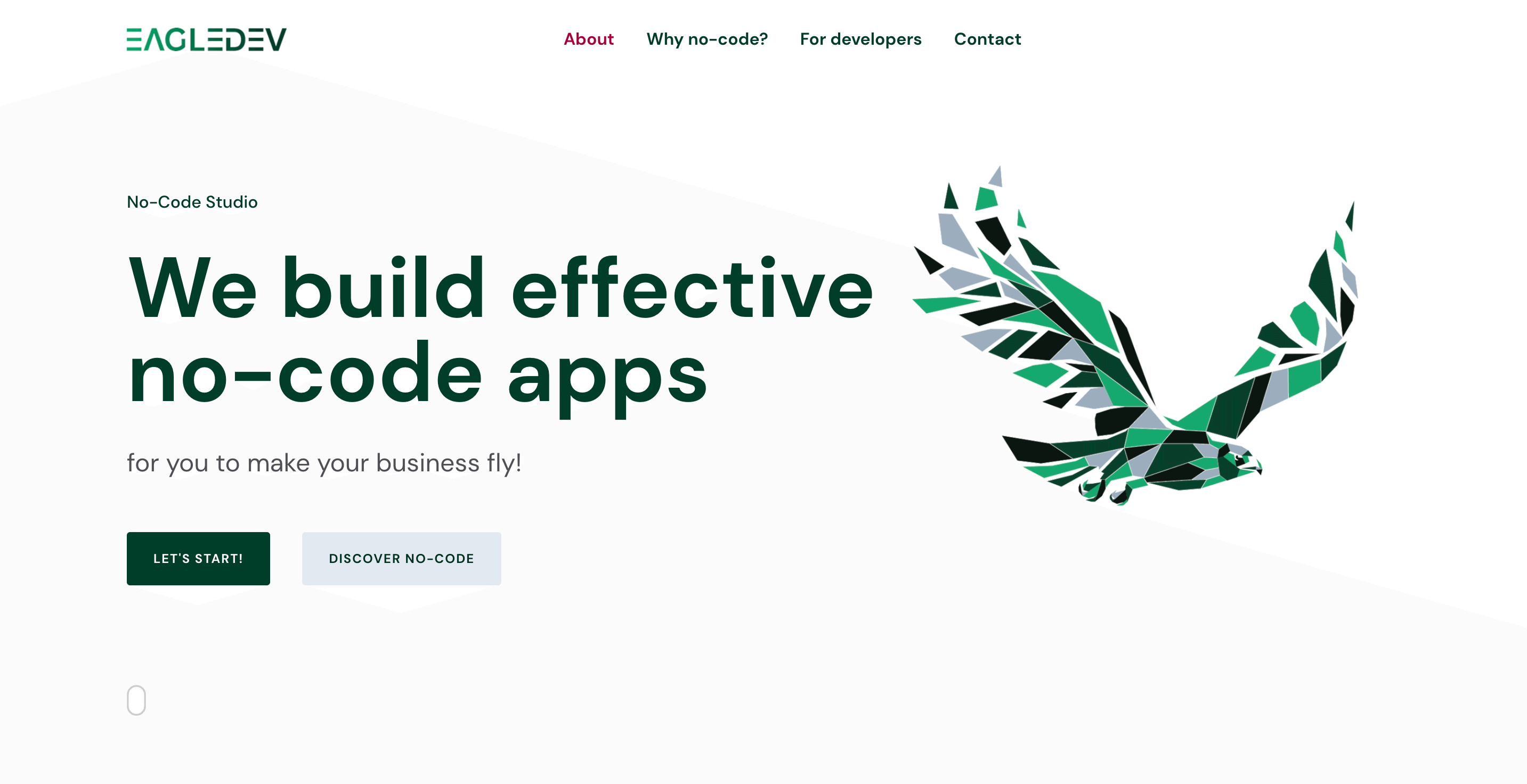 EagleDev is a no-code studio that helps startups and grown-up businesses create powerful web and mobile applications at a fraction of the time and cost of traditional coding. Their team will gently guide you through the whole process, from the initial idea to the functioning product.
EagleDev works with various low-code and no-code tools, favoring Bubble as one of the most advanced visual programming platforms. They focus on building apps that would not be inferior to full-code solutions in either useability or design.
The range of the apps that EagleDev can deliver is impressive and covers eCommerce marketplaces, social networks, booking systems, and internal office apps, not to mention high-performance native mobile applications for iOS and Android.
Make your business fly with their best-in-class no-code apps!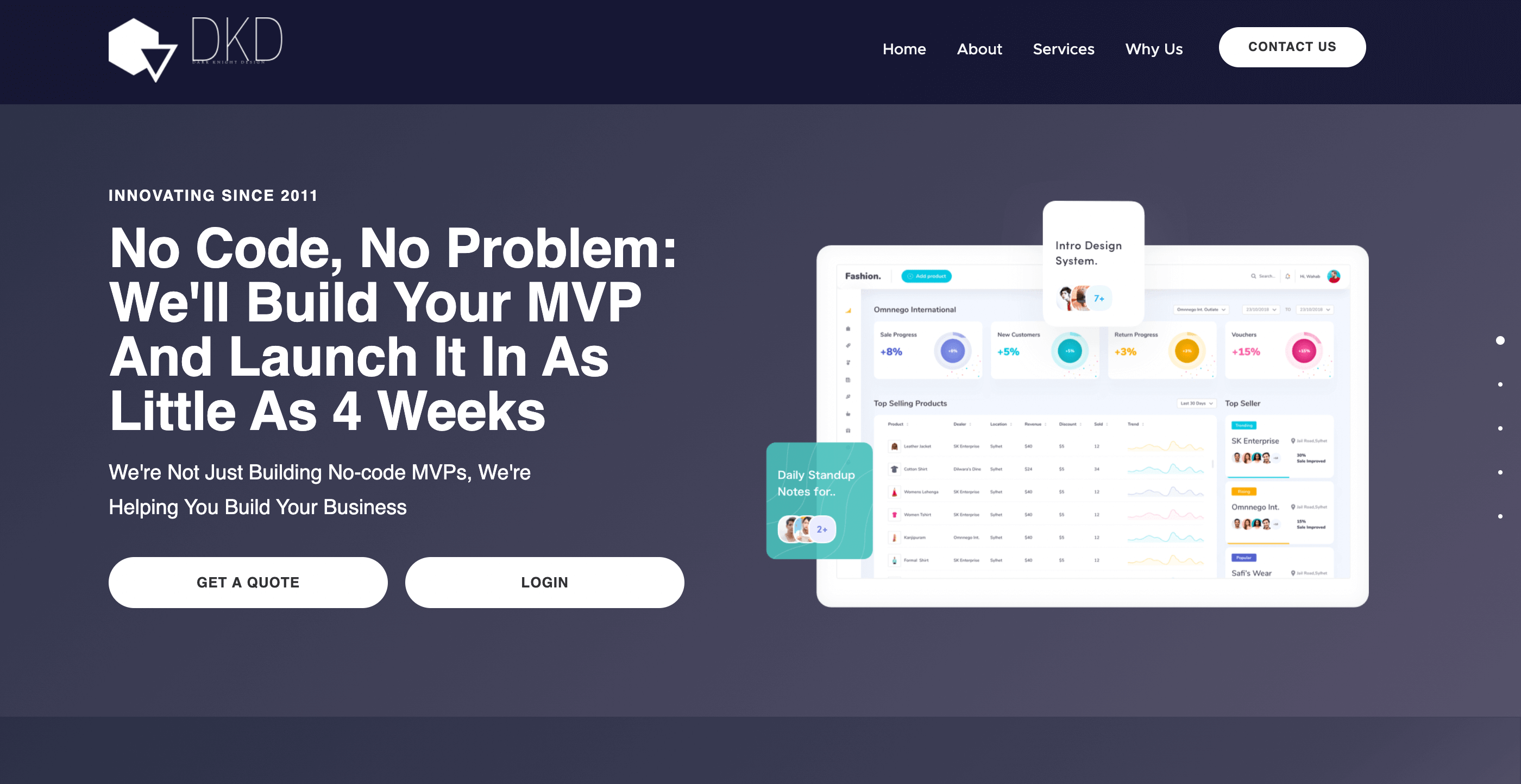 Dark Knight Design is a prominent Bubble development agency that helps users utilize this leading no-code technology to build and launch game-changing apps within weeks instead of months.
Designed both for startups and entrepreneurs, Dark Knight Design offers to work with their professional team to create a custom solution or use ready-made templates. Their team is represented by the industry's best developers and designers, capable of taking any client's idea and turning it into scalable software requiring minimal maintenance or additional resources.
Based in Brisbane, Queensland, Australia, Dark Knight Design helps companies worldwide eliminate their tech burdens and deliver out-of-the-box high-performance products with broad customization features at clients' disposal.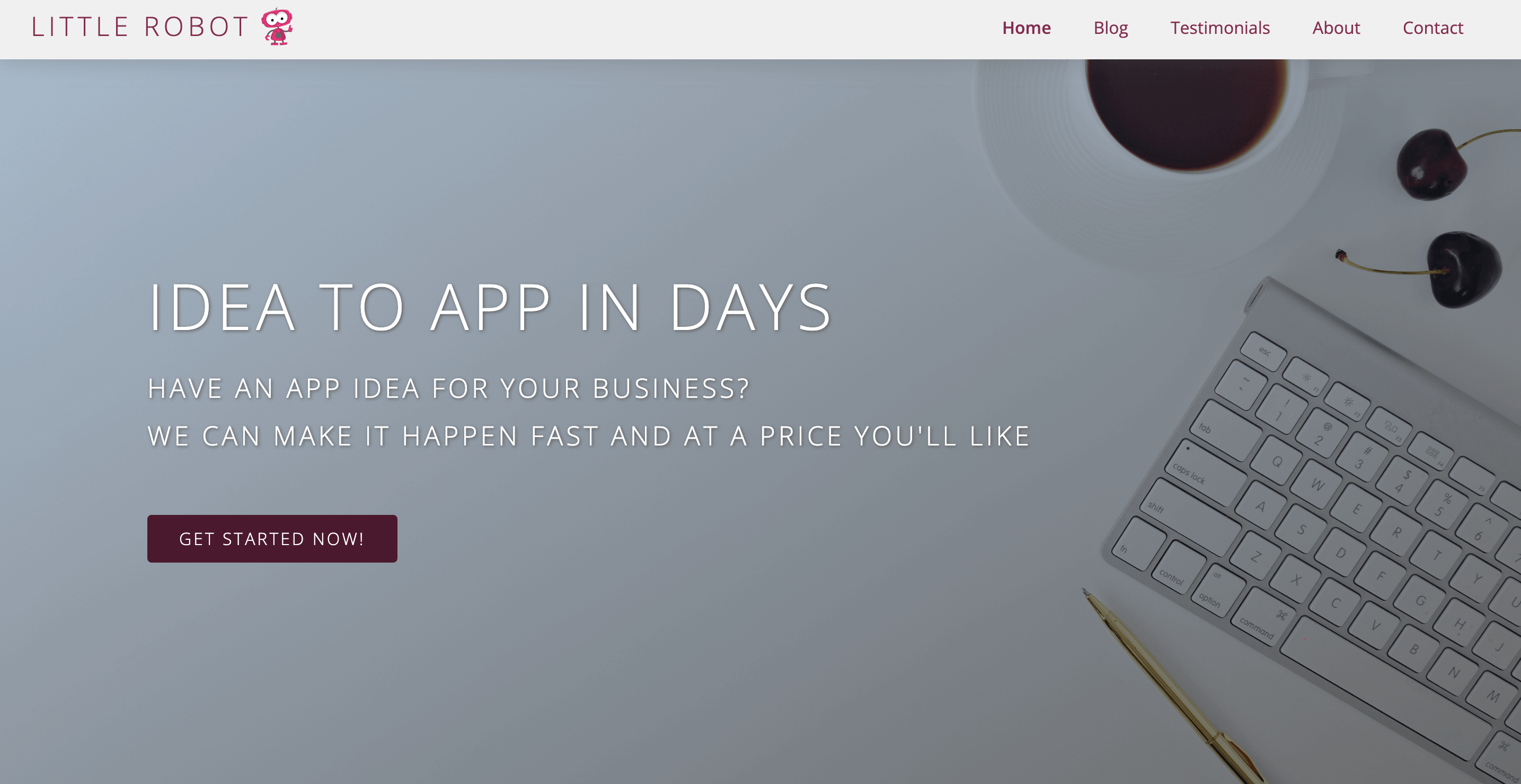 Little Robot is a women-led team of seasoned industry professionals specializing in designing and developing modern web applications. Little Robot is a division of Two Story Robot – a full-stack custom software development agency – and their team brings the expertise in planning, architecture, design, and development that they demonstrate in custom web apps to all of their Bubble apps.
Little Robot has developed websites for clients in a variety of different industries, including insurance, art galleries, agriculture, and education. An example of a website they developed in Bubble is a digital collection catalogue for Kamloops Art Gallery.
From planning to design, architecture, backend, and frontend development, and deployment, Little Robot can help you build custom software quickly and at a high level using Bubble. Their skillful, approachable team is ready to take on any tech challenge (including integrating your Bubble app with any other online services) and deliver a product that will exceed your expectations. The company is headquartered in Kamloops, British Columbia, Canada but serves customers worldwide.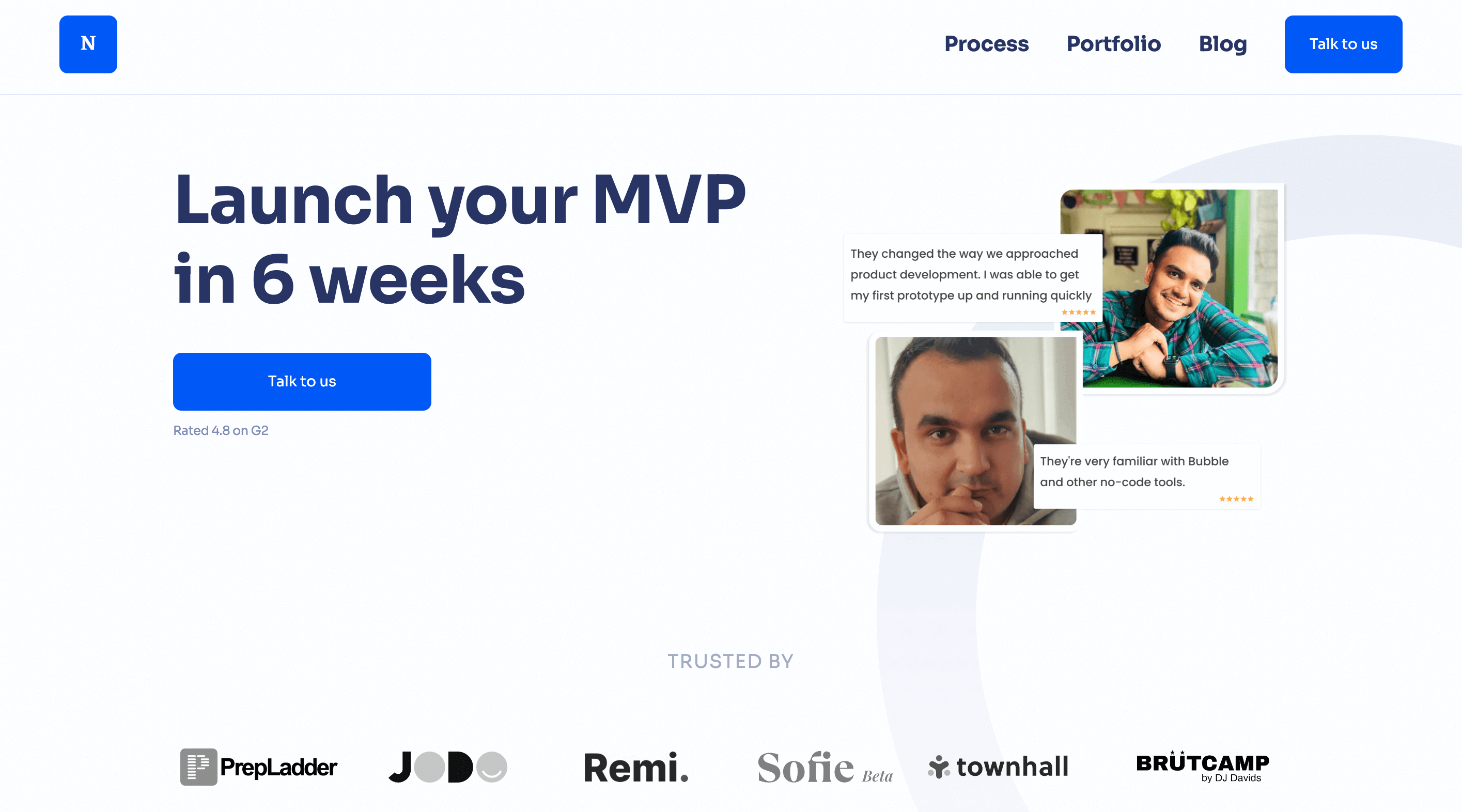 Possessing expert frontend as well as backend no-code developers, NocodeAssistant offers a tailor-made strategy for supplementing your project with visual value. This top-rated Bubble agency assists you in creating wireframes, defining a well-laid-out roadmap, and creating prototypes to help you build apps on Bubble.
NocodeAssistant's UX/UI designers are adept at designing CRMs, e-commerce platforms, SaaS, marketplaces, and internal enterprise tools. Their team aims to deliver top-drawer end-to-end Bubble-based digital products and services by adopting a technical, transparent, and tactical approach with clients and product managers. 
NocodeAssistant has promoted the nationwide Bubble market by working with clients such as PrepLadder, JODO, Townhall, and Shuffle.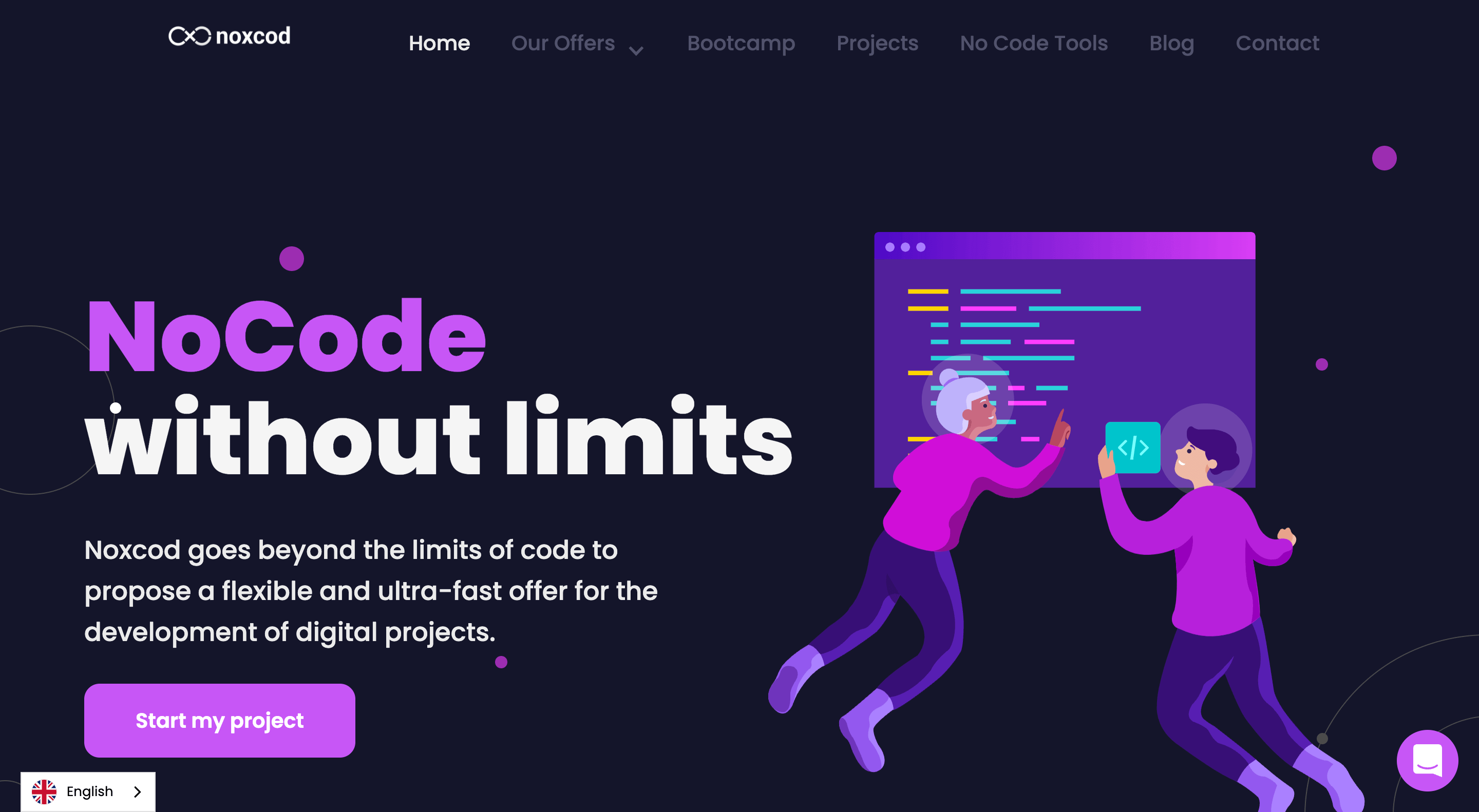 NoxCod is a well-known name in the Bubble development industry with its impressive portfolio of over 50 projects for companies of all sizes. Based in Lyon, France, NoxCod executes web development services lightning-fast, unlike conventional code development.
Not only does it channel your Bubble project on application and plugin development, but it also offers support in the following:
Designing your Bubble web-based application and services.

Creating your Bubble application's UI and UX.

Training your team to make them proficient in taking over the delivered project.
Being a seasoned player in the development community, NoxCod has moved clients like ProTech Monte Carlo, Danone, Le Petit Paume, Go4Me, and Scoring.me to the next level by utilizing the power and speed of Bubble and other no-code tools.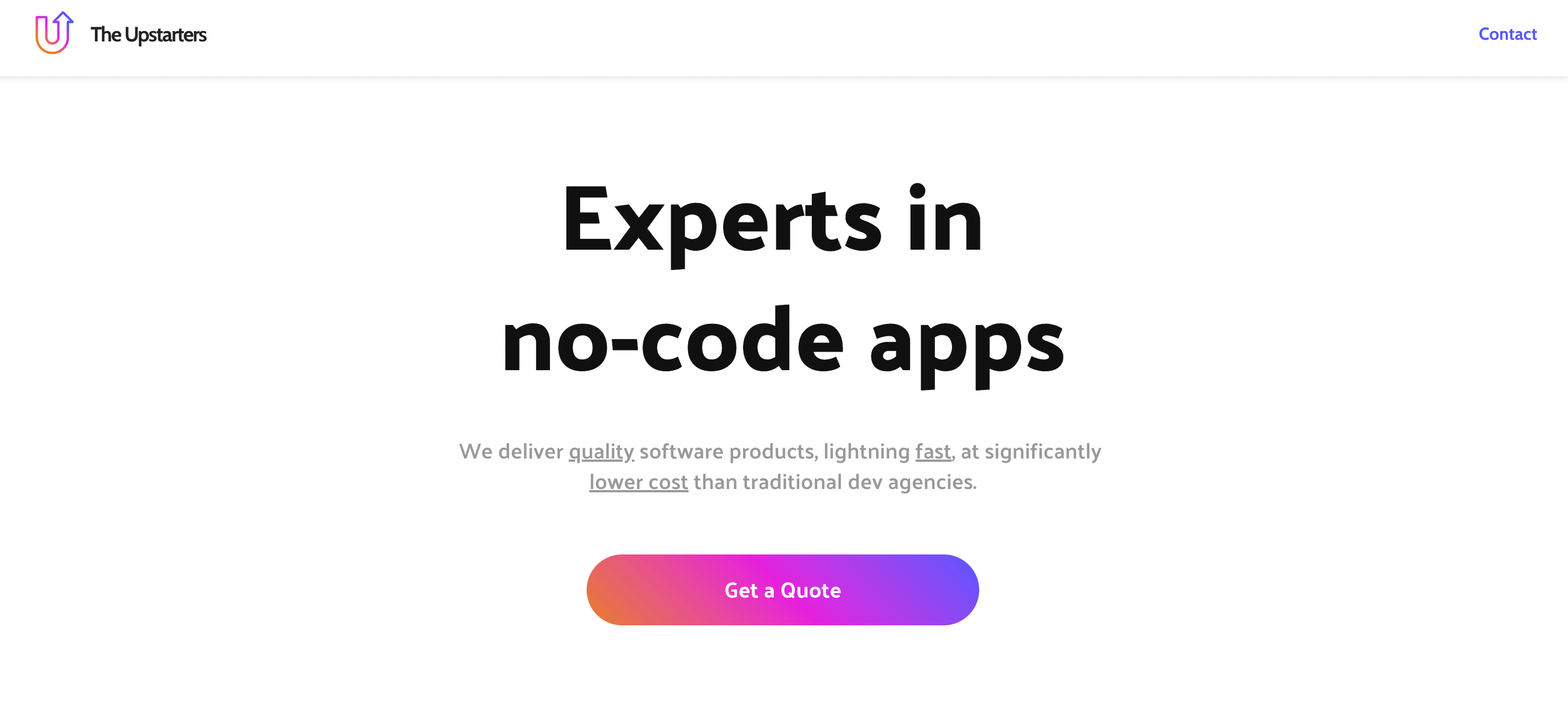 The Upstarters is an up-and-coming Bubble agency providing web development veterans who aim to deliver nouveau digital products and services in no time. This London-based company offers Bubble-based no-code development services for custom dashboards, marketplaces, SaaS products, and overall business management.
The Upstarters leverage the power of Bubble to actualize highly engaging and super-fast apps with a stable and secure infrastructural framework. As a result, their top-notch client projects generally lie between $5k-$15k and take over 4-6 weeks, depending on the project's scalability and complexity.
The Upstarters has worked with globally renowned clients like CBS, Fox News, and NBC.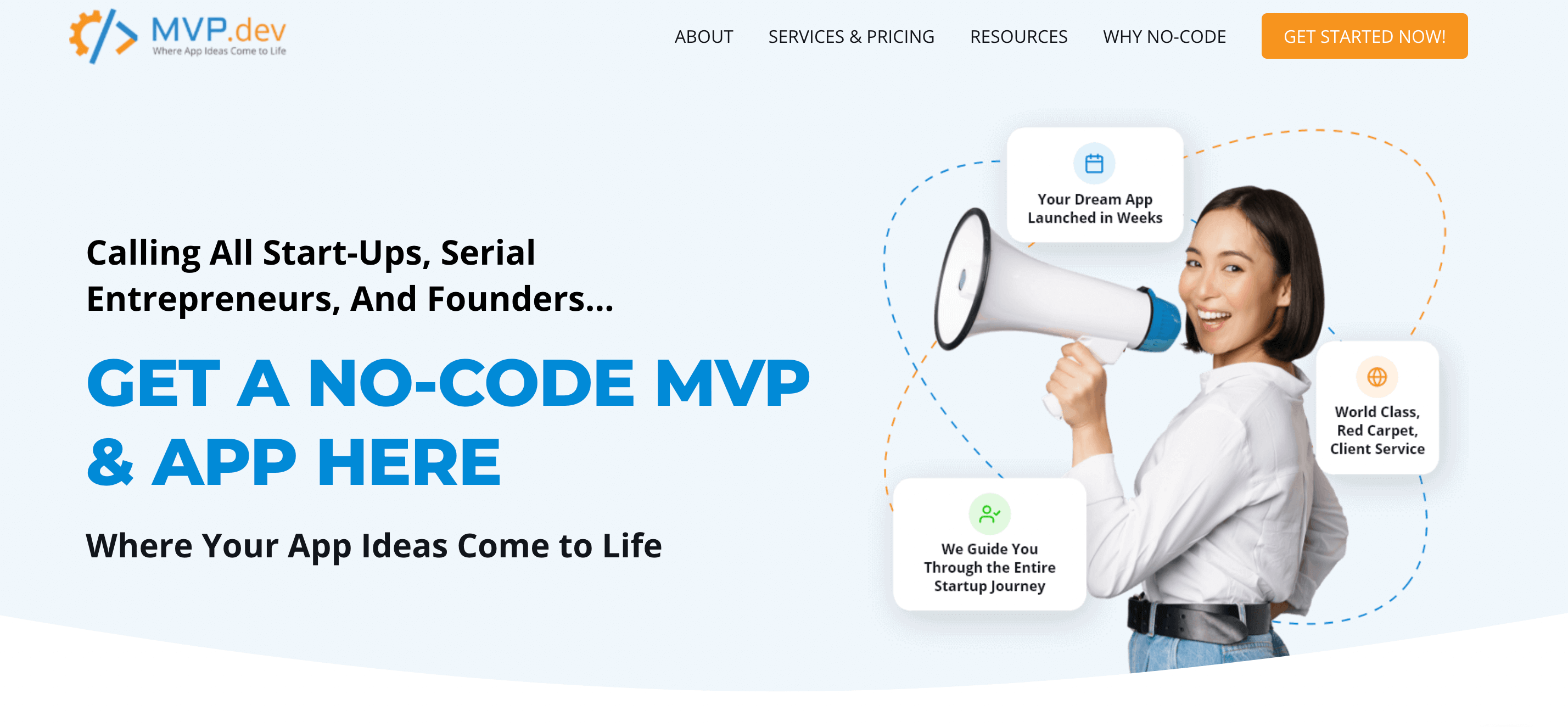 MVP.dev is a household name in the Bubble development market with arguably the best client experience worldwide. Their first-class software developers build apps on Bubble to attain rapid application development. 
The company assists startups and well-established businesses in making their big ideas practical using no-code tools and market-ready MVPs. Having completed over 147 projects with more than 250,000 hours spent building on Bubble.io, MVP.dev offer a risk-free 7-day guarantee.
This Florida-based team of more than 100 developers, business analysts, quality assurance testers, and web designers has served clients such as The Coop, Tot Squad, and Motorcode, not to mention numerous others.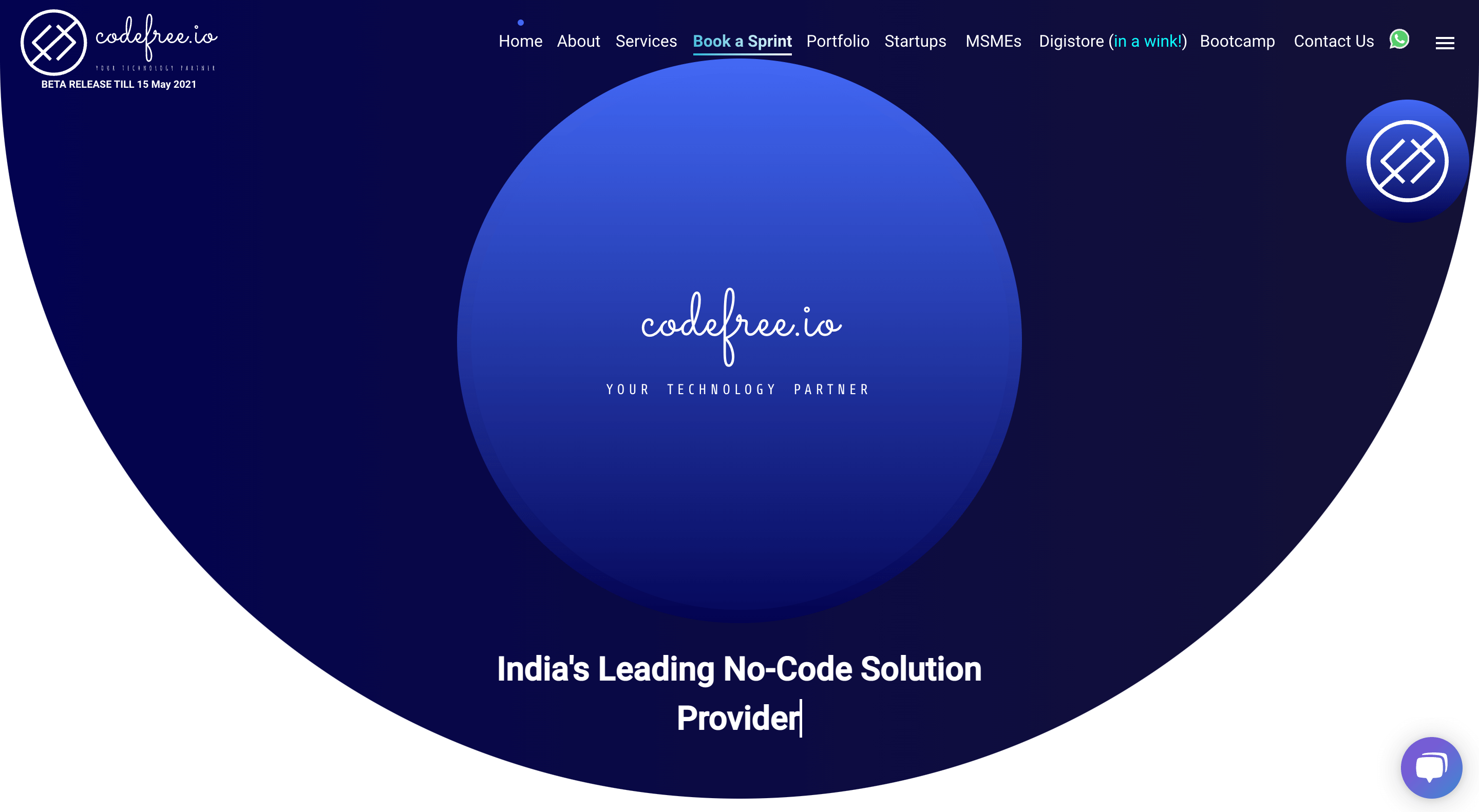 Codefree is a reliable Bubble development agency that offers support to all businesses regardless of industry type and scale. They claim to deliver projects of startups and enterprises 10 times earlier on time.
Primarily focusing on small and medium-sized companies, Codefree save up to 8 times the overall web development cost. They have assisted clients like Yamaha, Voodoo, SafeQu, and Genius Kids in implementing their custom business software, Progressive Web Apps (PWAs), and apps for Android and iOS platforms, along with continuous website support.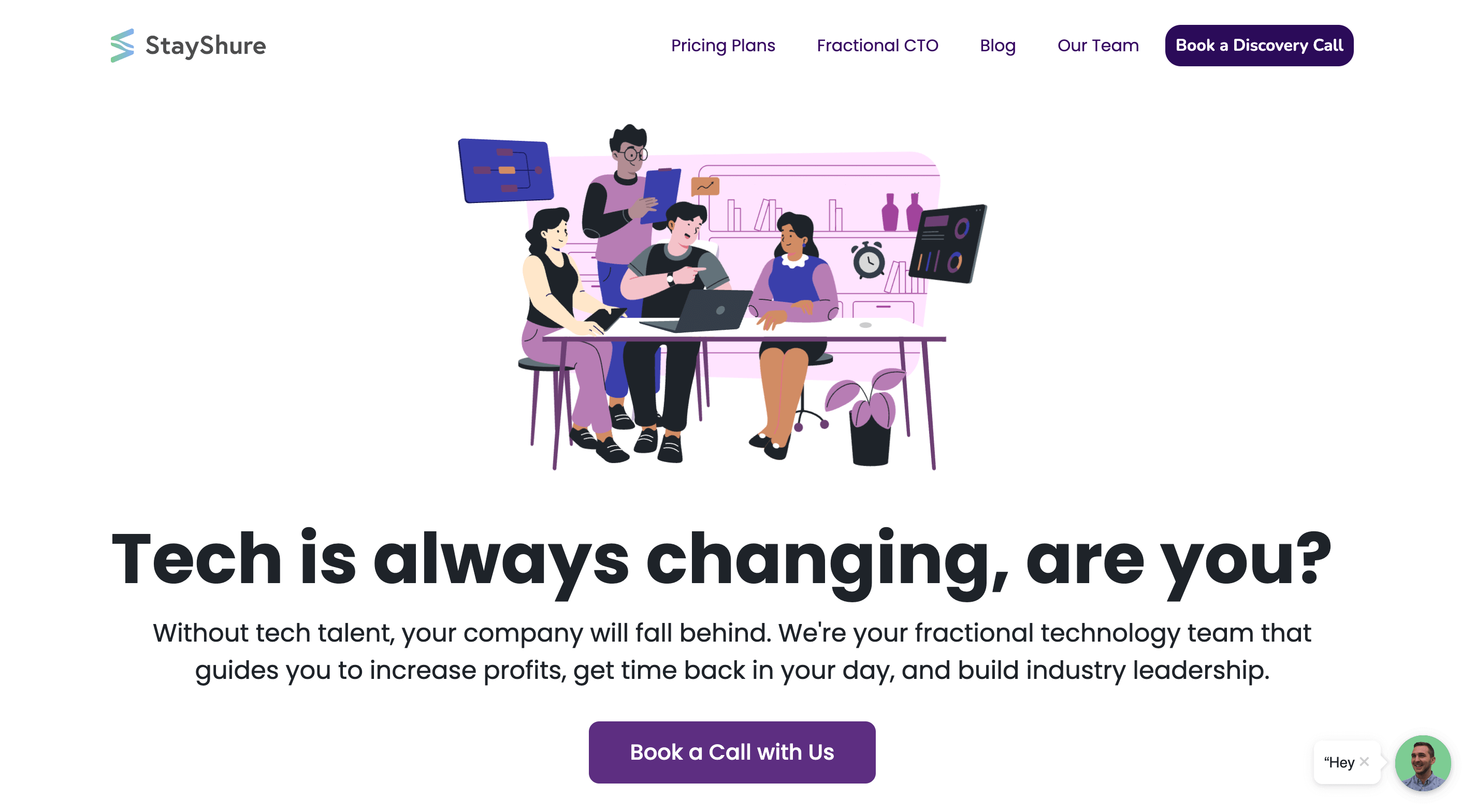 StayShure is one of the most sought-after fractional technology teams based in Calgary, Canada, that offers top-tier Bubble developers to hire. Their innovative technologies aim to develop projects much faster compared to using traditional code development methods.
Without high overhead costs, StayShure believes in delivering the results of an entire tech department so that you can confidently control your company's technology. The key benefits they offer include:
Scheduled payments and upfront costs. 

Daily support over live call sessions.

Applying innovative business technologies.
StayShure holds a vision of increasing profit, saving time and effort, and churning out industry leaders. They've partnered with clients like Alberta Innovates, Simon Fraser University, Glou Beauty, Courtroom5, and Everlaunch.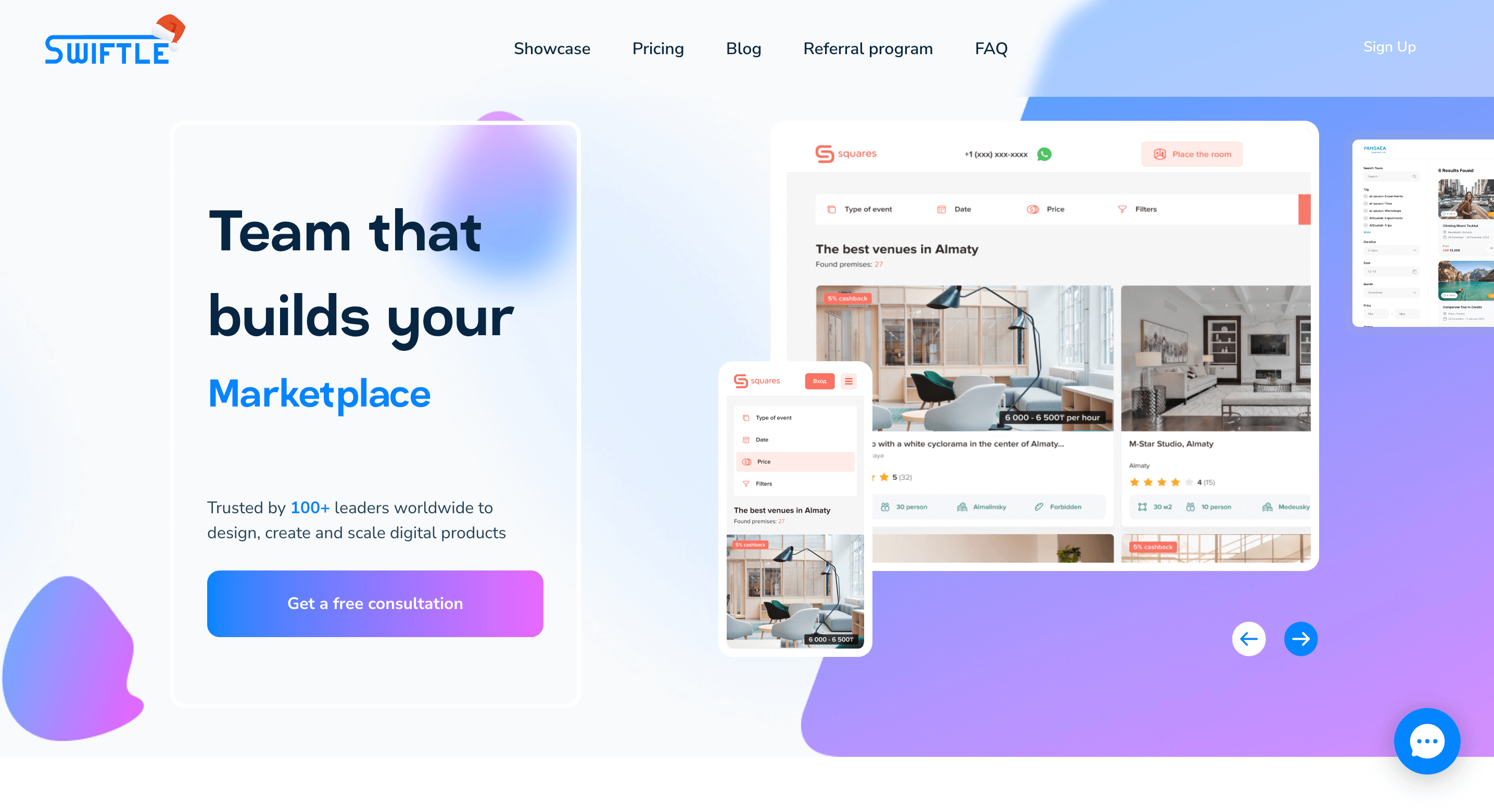 The London-based Bubble development giant, Swiftle, has over 100 selected top-bracket professionals who've launched over 60 successful business ideas. Swiftle is a trusted name across the industry known for its avant-garde approach to web design, development, and deployment services.
Offering money-back guarantees on their services (depending on your subscription type), Swiftle is "crazily confident" in providing you with "no bugs" Bubble-based web products and services. 
Spread across as many as 24 countries, Swiftle has a gallant clientele with Entice, Femme Nativa, Personaliser, Pangea Adventure Club, and Frisp.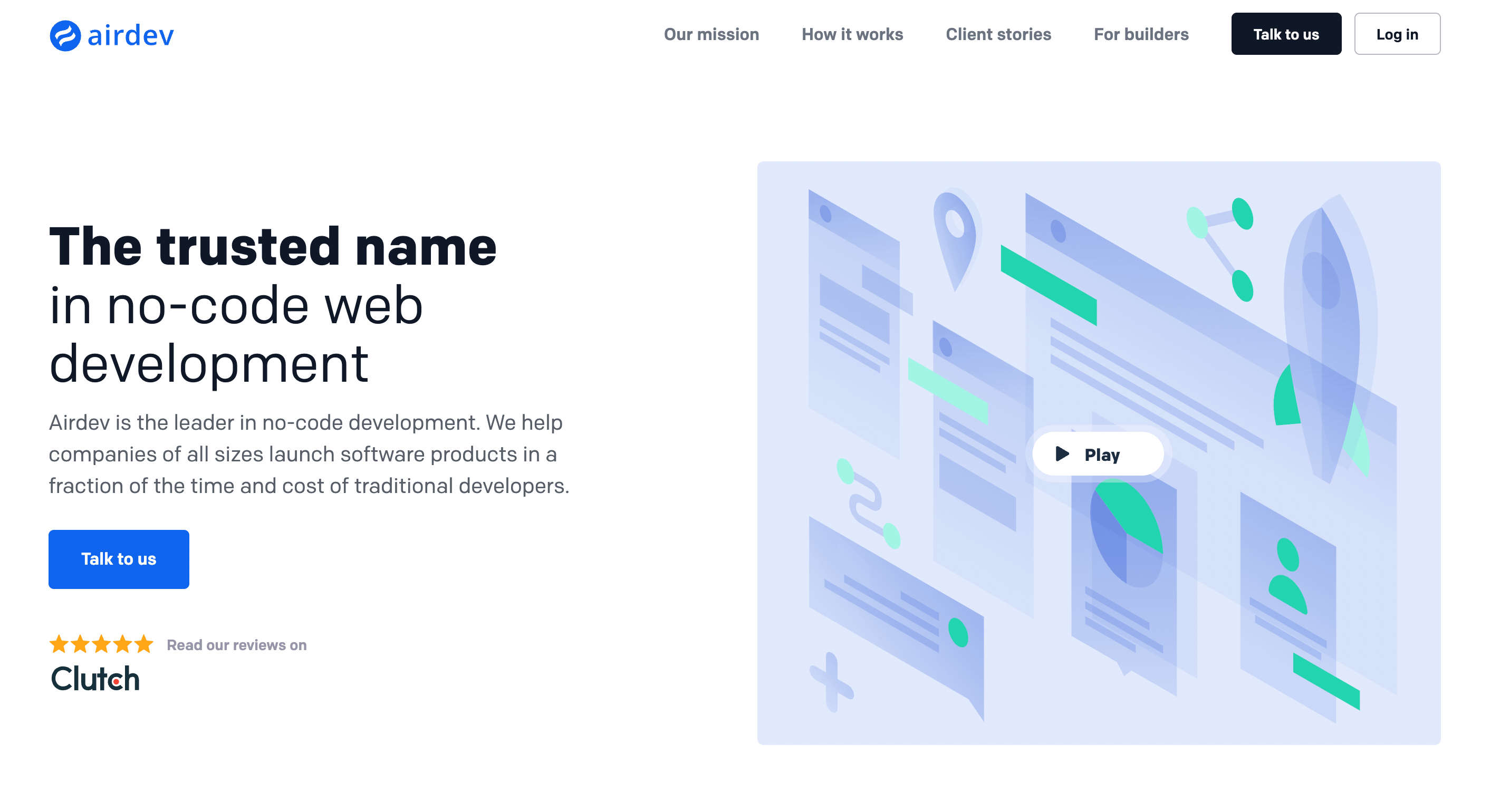 The San Francisco-based Airdev is one of the leading Bubble development companies across the tech realm. Founded in 2015, it aims to assist companies in building top-quality digital products irrespective of their size. 
With over 500 accomplished projects and a massive $600 million raised by startup clients, Airdev claims to possess the top 3% of no-code talent worldwide. Its canvas framework is reportedly one of the most used in the Bubble template marketplace. 
Airdev reports an overall transaction of more than $1 billion through apps with a client base that includes giants like HP, AT&T, Microsoft, Lenovo, and Dividend.
Conclsuion
Bubble developers are the constant support pillars of web development. So, working with devoted and proficient people with cutting-edge skills and a streamlined workflow would be best. Only then can you be assured of your business's holistic growth and success in the future.
Hiring reliable, reputable, cost-effective, and expert-level Bubble developers is crucial to developing high-performance applications. We hope that this list helps you identify the best Bubble development agency to work with on your next project.
If you wish to get your top Bubble agency featured on this list, contact us by email, and after an in-depth review, we will decide whether it's a valuable addition.