Kotlin is unlike any other programming language; it's a vibrant mobile app development technology that is growing popular by the day. 
Your favorite Android apps, from fitness to social media and streaming applications, may have Kotlin as their fundamental language. That's how over 195,000 mobile apps worldwide are built using Kotlin.
Kotlin usage in the developer community has reached 2 million people. These are primarily engineers looking to build robust and safer apps and overcome the pain points of Java. 
What's more, Kotlin app development maximizes productivity and output quality. This language cuts down boilerplate code using advanced features for conciseness, from data classes, default and named arguments, and lambda expressions. It also reduces the risk of runtime errors, leading to improved code quality and better user experience.
If you want to build your next mobile application with Kotlin, take research seriously to choose the best Kotlin app development company with rich experience and expertise, and excellent communication skills. This list will help you out.
Best Kotlin App Development Companies For User-Friendly And High-Performing Apps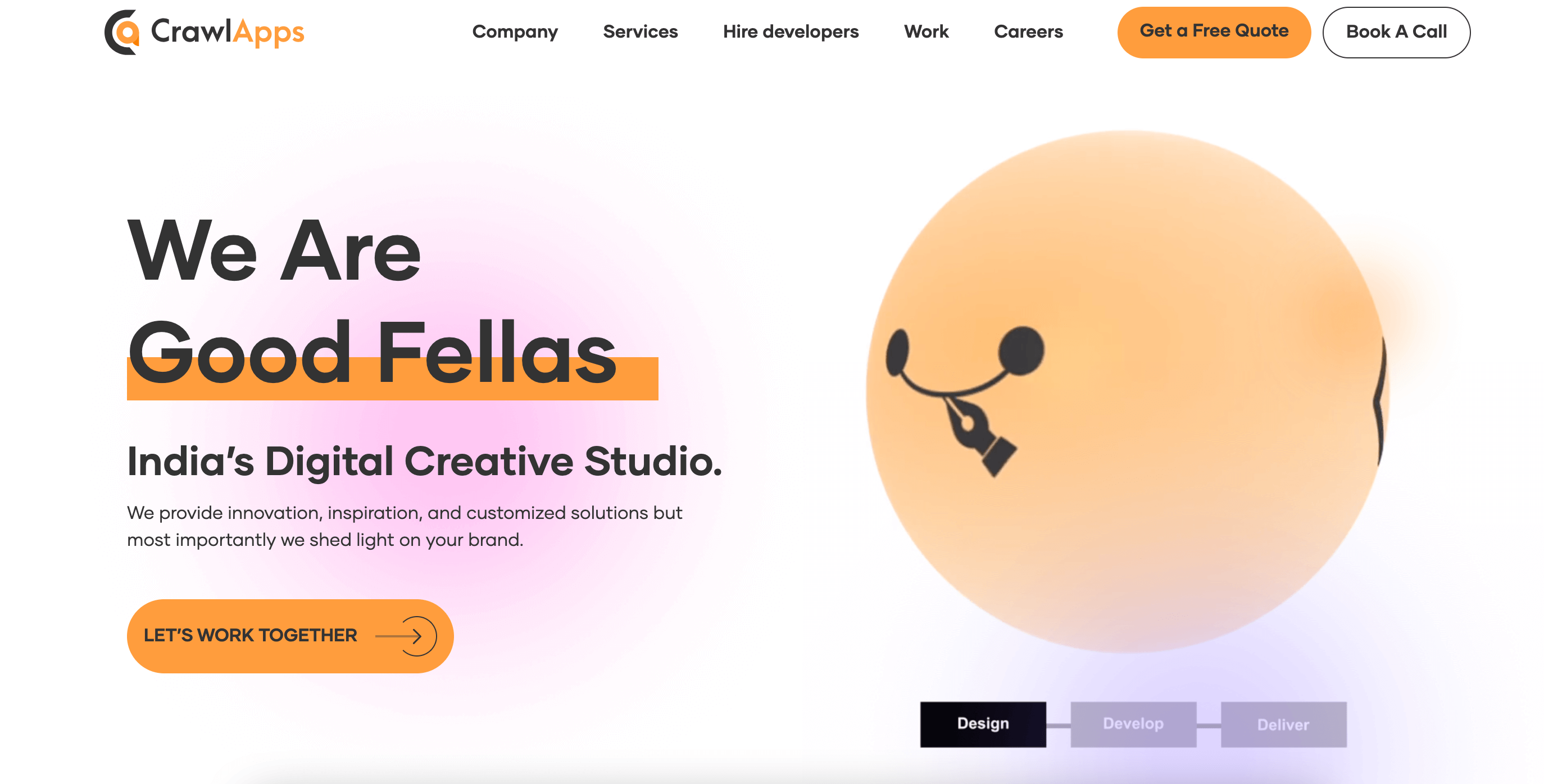 CrawlApps Technologies is a leading Kotlin app development company based in India. It was established in 2018 and has completed over 900 outsourced projects to date.
CrawlApps' products, including mobile applications, websites, web apps, and eCommerce platforms, blend functionality and aesthetics. Their top-notch engineers, designers, and testers work hard to produce stylish business and lifestyle solutions and offer boutique Kotlin app development services designed for client success.
The company works with businesses, startups, and enterprises and delivers custom solutions to each unique client's needs. 
Services and expertise:

Kotlin Android app development, Flutter app development, React Native app development, iOS app development, app development consulting

Tech Stack:

Kotlin, Java, C, C + +, HTML, CSS,

Android

SDK, Flutter

Industries:

Entertainment, Gaming, Finance. etc.

Team size:

55+ experts

Portfolio

: JIDA, Float Care, GymJunkie, Finmagix, Siimplee, Acadly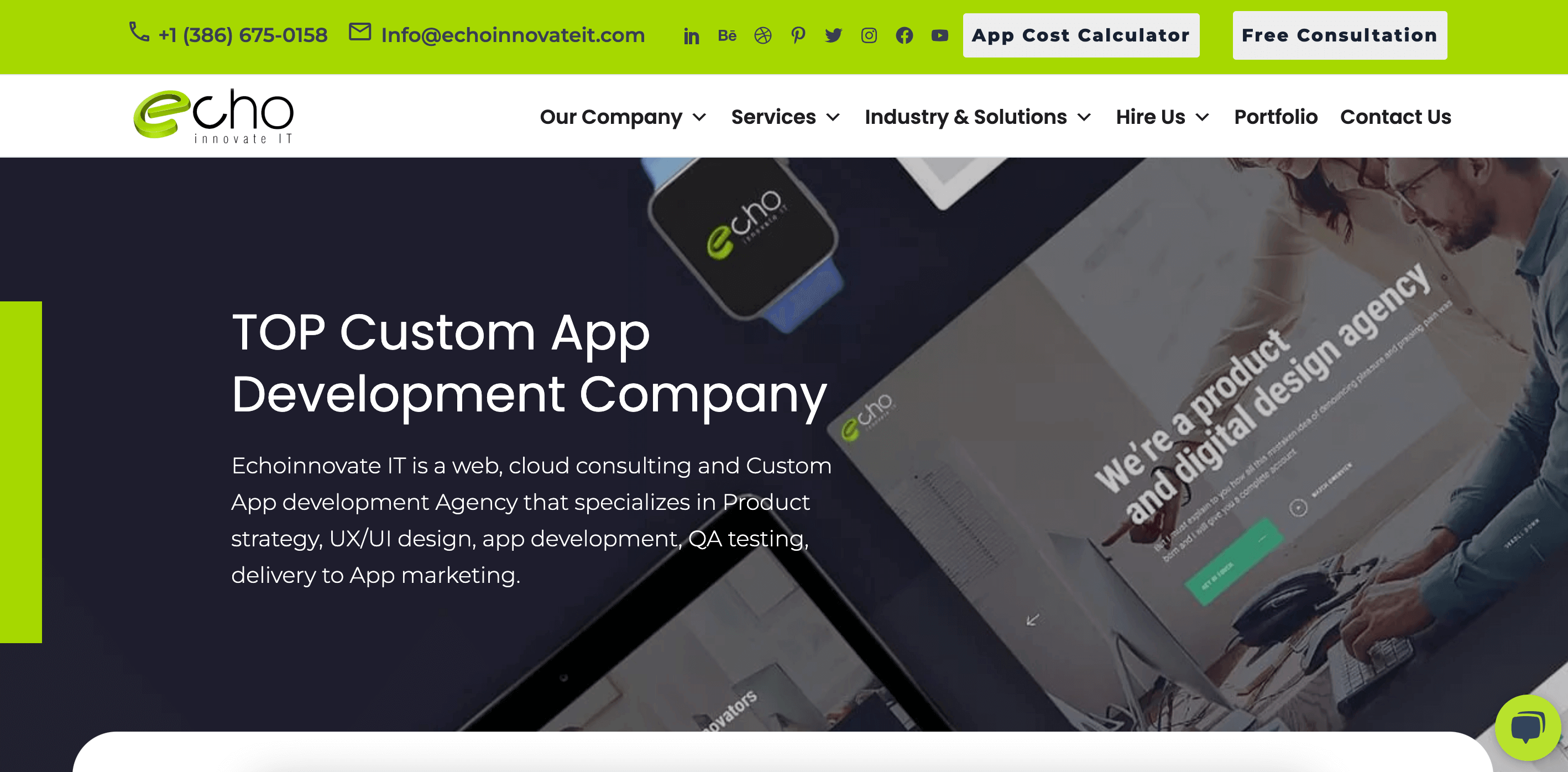 If you are looking for a top US-based company for Kotlin app building, Echo Innovate IT is worth considering. They provide application development, app migration, and re-engineering services.
Echo Innovate IT started operations in 2012, focusing on web and cloud computing services. Today this prominent firm has expanded its areas of operation to enterprise software development, UX/UI design, app strategy, and testing.
Clutch recognized Echo Innovate IT as a top mobile app development company for several years in a row. They are also Design Rush's Best Web Development Agency and AppFutura's Top Development Company award winners. 
Services and expertise:

Kotlin app development, cross-platform app development, UX/UI design, QA & testing, app marketing

Tech stack:

Kotlin, Flutter, ReactJS, Ionic, React Native, Laravel, NodeJS

Industries:

Real Estate, Education, Entertainment, Finance, Travel

Team size:

50+ experts

Portfolio

: Thrive Me, Shaking Card, Mapting, Hey Cool Pool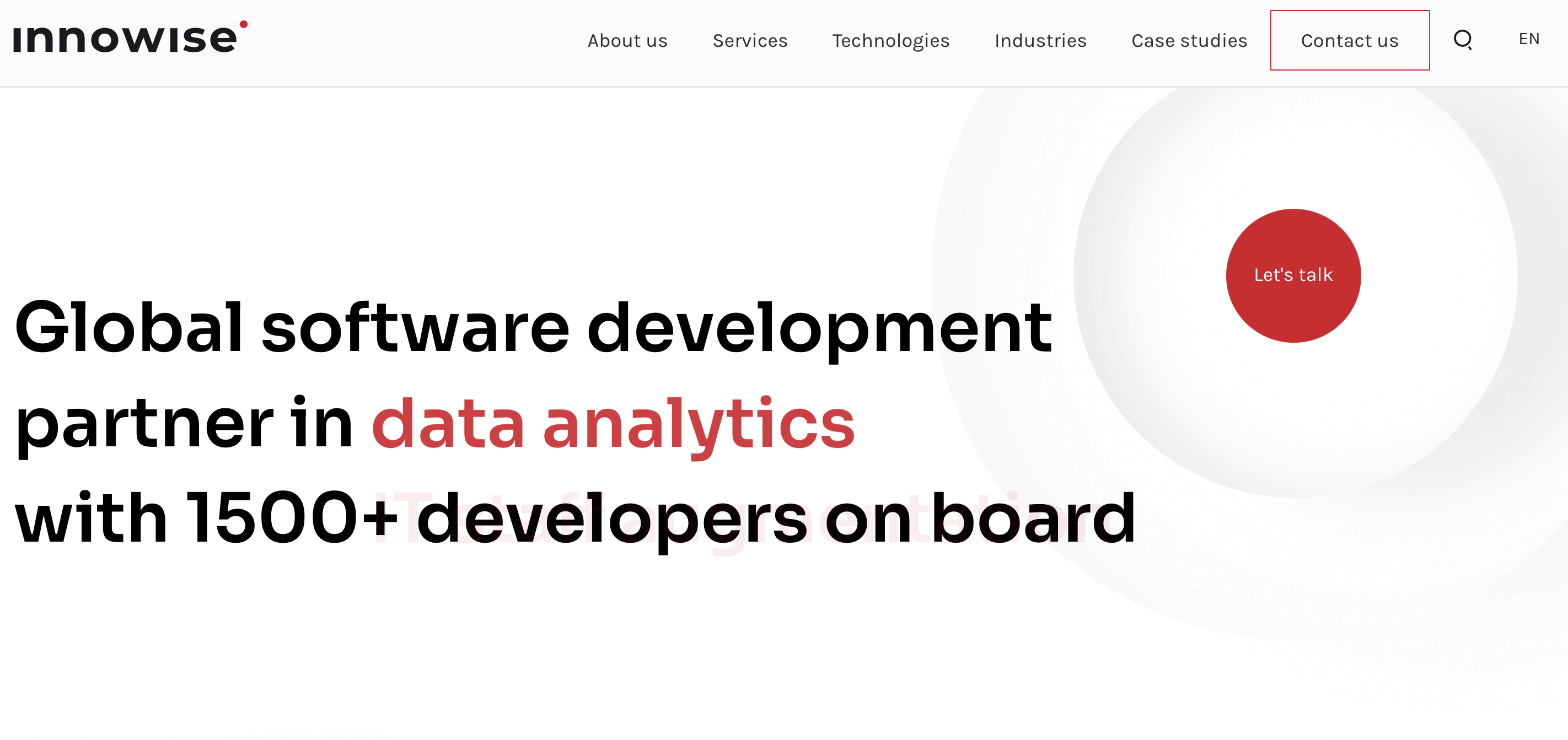 Innowise Group is a world-famous Kotlin app development company headquartered in Warsaw, Poland, with offices in Germany, Lithuania, Switzerland, Italy, Georgia, and the USA. With a team of over 1500 skilled specialists and more than 16 years of experience, Innowise Group offers top-notch Kotlin development services to clients worldwide. They have successfully completed 800 projects that have enhanced business processes and delivered transformative results.
Innowise Group takes complete ownership of the Kotlin development process, overseeing every stage from initial product concept and development to meticulous testing, deployment, and ongoing support. This comprehensive approach ensures that the final Kotlin product is of the highest quality and fully meets the client's expectations. Moreover, their expertise extends beyond software development to encompass UX/UI design, IT strategy consulting, and staff augmentation, enabling them to effectively tackle various business challenges.
With their technical excellence, customer-centric approach, and global presence, Innowise Group is an ideal partner for companies seeking to harness the power of Kotlin and develop robust, efficient, and scalable software solutions that create outstanding experiences for their customers.
Services: software consulting and development, mobile app development (native and cross-platform), web development, product design, data analytics, cloud services, blockchain and NFT
Tech stack: Kotlin, Java, JavaScript, NET/C#, PHP, Python, etc.
Industries: IT Services and Software, Oil and Gas, SaaS, Healthcare, FinTech, Banking, Insurance, Logistics
Team size: 1,000+ experts
Portfolio: Naip, Trumpet, OneStop Pro, Topcon Agriculture, NFT Pro, Switchbackr Worldwide Inc.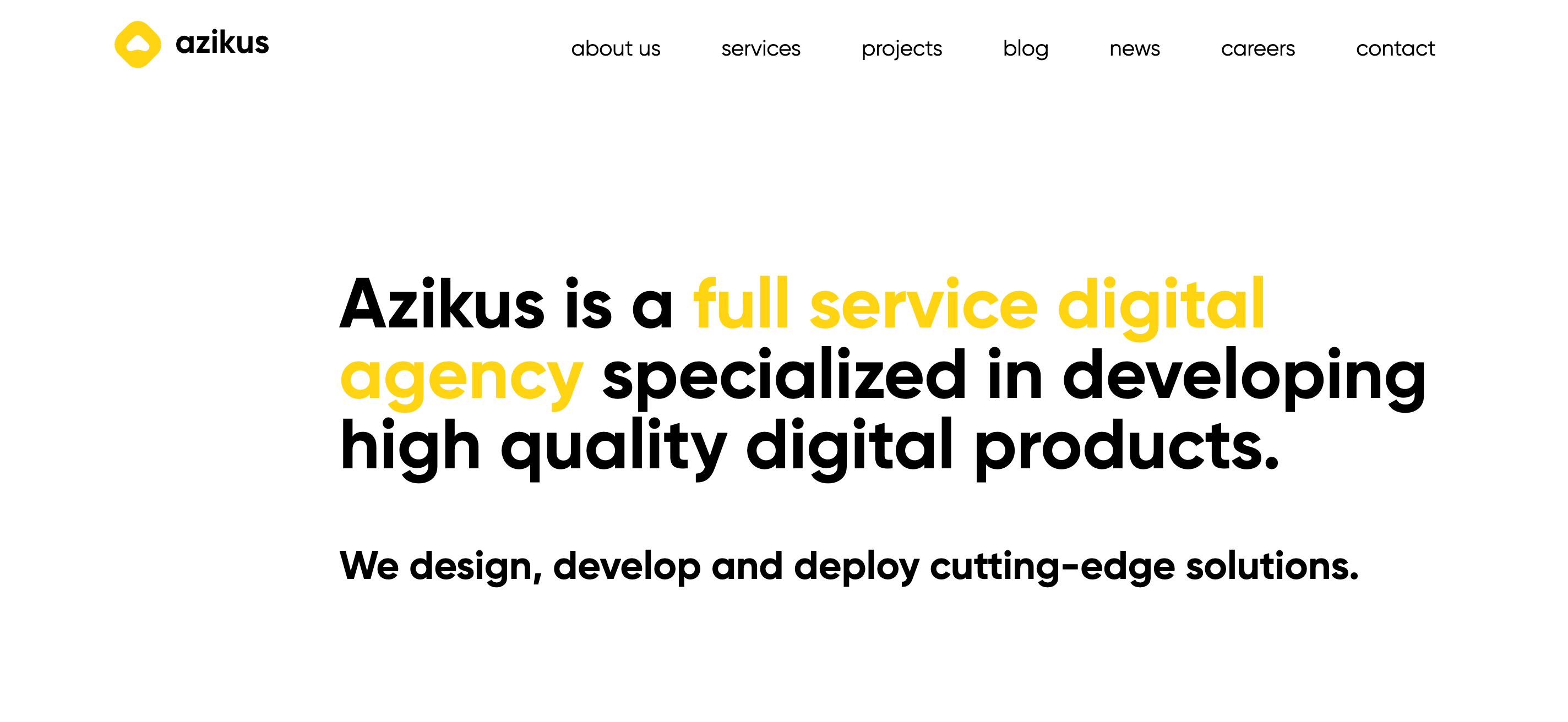 Azikus is recognized worldwide as the leading software development agency based in Croatia, offering unmatched Kotlin development services. Since 2020, this forward-thinking firm has been at the forefront of the industry, having a team with 15+ years of professional experience and training.
Focusing on next-gen mobile app design and development, Azikus helps clients streamline business processes and create stunning digital products with exceptional user experiences. Constantly staying up to date with the latest trends, the agency's goal is to create functional apps that are user-friendly and adaptable to meet all your current and future business demands.
The company has successfully completed numerous projects, including mobile wallets, commerce apps, social apps, and event management apps. Azikus will use cutting-edge technology like Kotlin and another tech stack to deliver scalable solutions tailored to your specific needs and objectives.
Services and expertise: product discovery, product design and development, web and mobile development, QA and testing, growth marketing
Tech stack: Android, iOS,

Kotlin

, Java, Objective-C, Swift, .NET, React, PHP
Industries: Sports & Entertainment, Health, Education, eCommerce, Finance
Team size: 10-49 experts
Portfolio: Aircash, Speck, Flaster, The Football Club, Pando, Index.me, Alias Words, BBL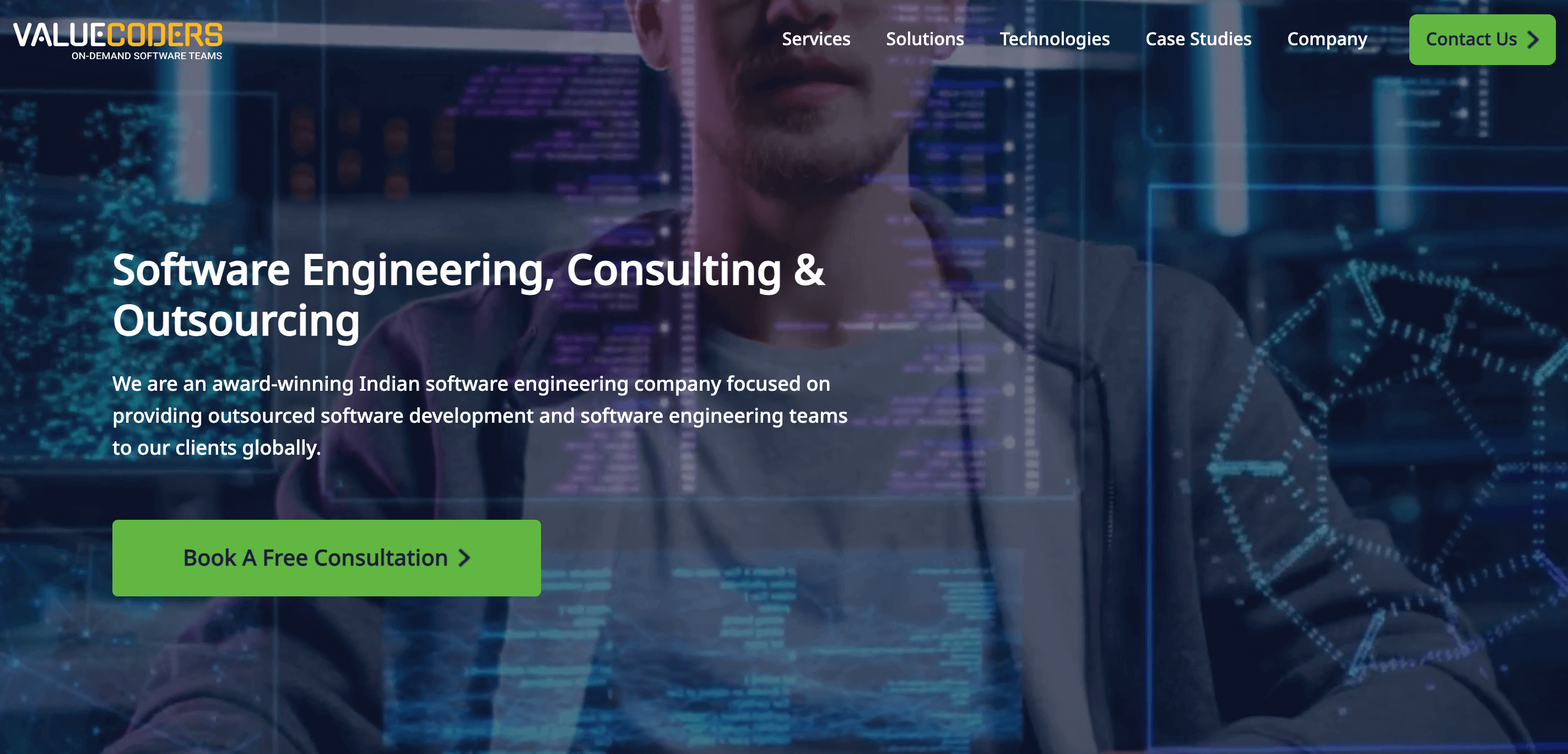 Valuecoders is among the top Kotlin app development companies in the world. This firm was started in 2004 and, since then, has served 2500+ clients, including SMEs, startups, and enterprises. They excel in customer satisfaction thanks to their ability to tailor digital solutions to client needs.
The company received the Deloitte Technology Fast 50 Award in 2012 for its excellence in software development. They also won the NASSCOM Emerge 50 awards and became ISO 9001 certified in 2015.
Valuecoders offers the best Kotlin development services powered by customization. It has 5-star reviews on Clutch and a referral rating of 4.9. What's more, Valuecoders is a Microsoft Silver Partner and is part of the AWS Select Partner Network.
Services and expertise:

mobile app development, web app development, desktop software development, app testing,

UI/UX design

Tech stack:

Kotlin, Flutter, Swift, Objective-C, React Native, HTML5, CSS3, JavaScript, TypeScript, React, Angular

Industries:

Technology, Education, Entertainment, Finance

Team size:

650 experts

Portfolio

: Sign Easy, Happy HR, Otava, Eabigo, helicopter, Spinny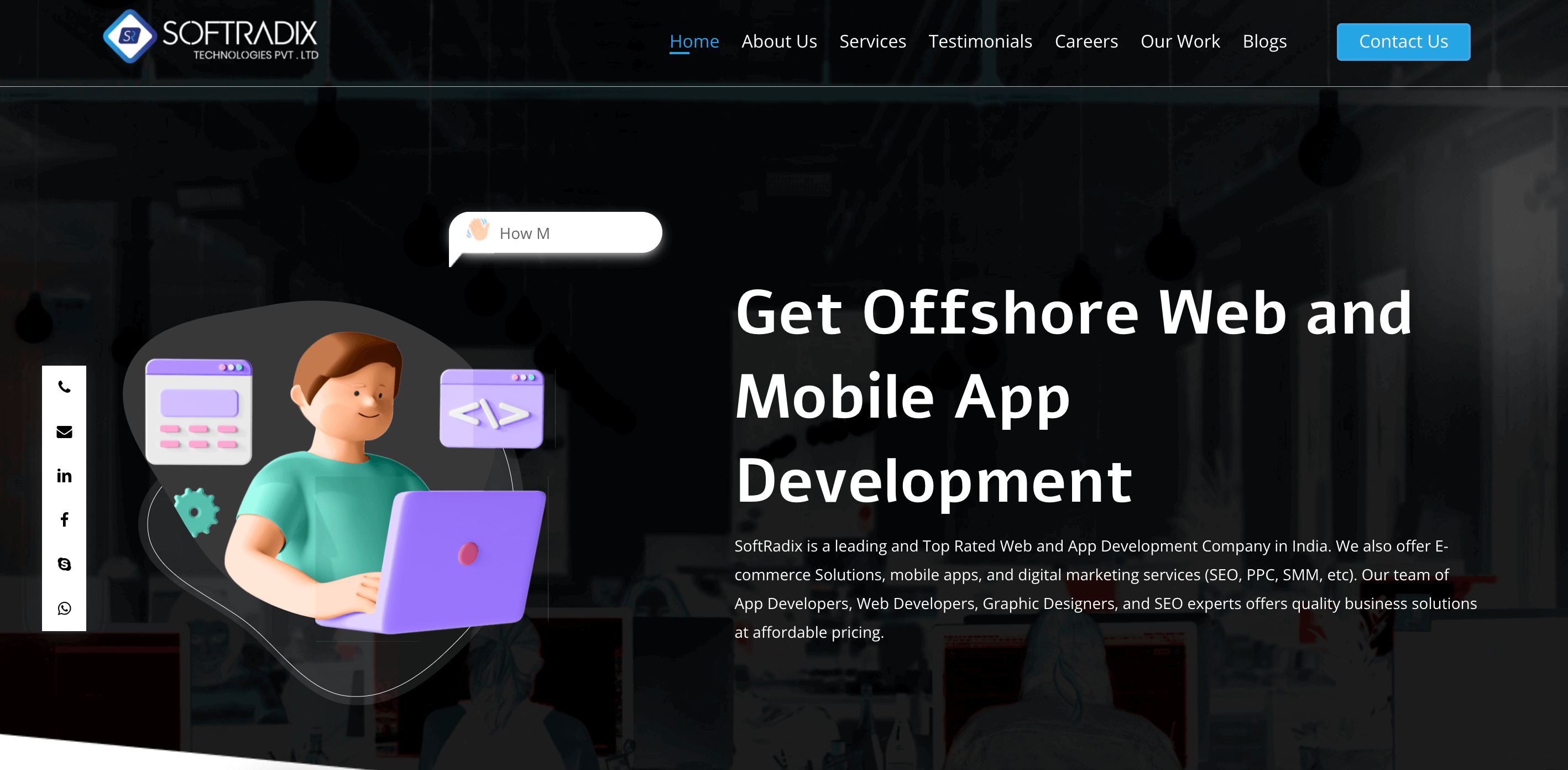 Soft Radix is an industry-leading Kotlin app creation agency. Based in India, they serve global clients delivering website design, mobile app design, and eCommerce solutions.
Since its inception in 2014, Soft Radix has prioritized customer satisfaction and cost efficiency in service delivery. The company offers the best Kotlin app developers and innovative technologies to deliver game-changing solutions.
If you hire Soft Radix for your mobile app development, they will translate your vision into functional, scalable apps. Their diversified service portfolio includes app development, graphic design, digital marketing, and SEO services.
Soft Radix has 5-star Google reviews and a 4.9-star rating on Clutch. 
Services and expertise:

mobile app development, web app development, offshoring software development, graphic design, SEO

Tech stack:

Kotlin, React Native, Python, Flutter, Swift, NodeJS, PHP

Industries:

eCommerce, Marketing, Technology, Healthcare

Team size:

100 experts

Portfolio:

Albatroz, GluCare, TopTipper,  Todo Cloud,  You Get Me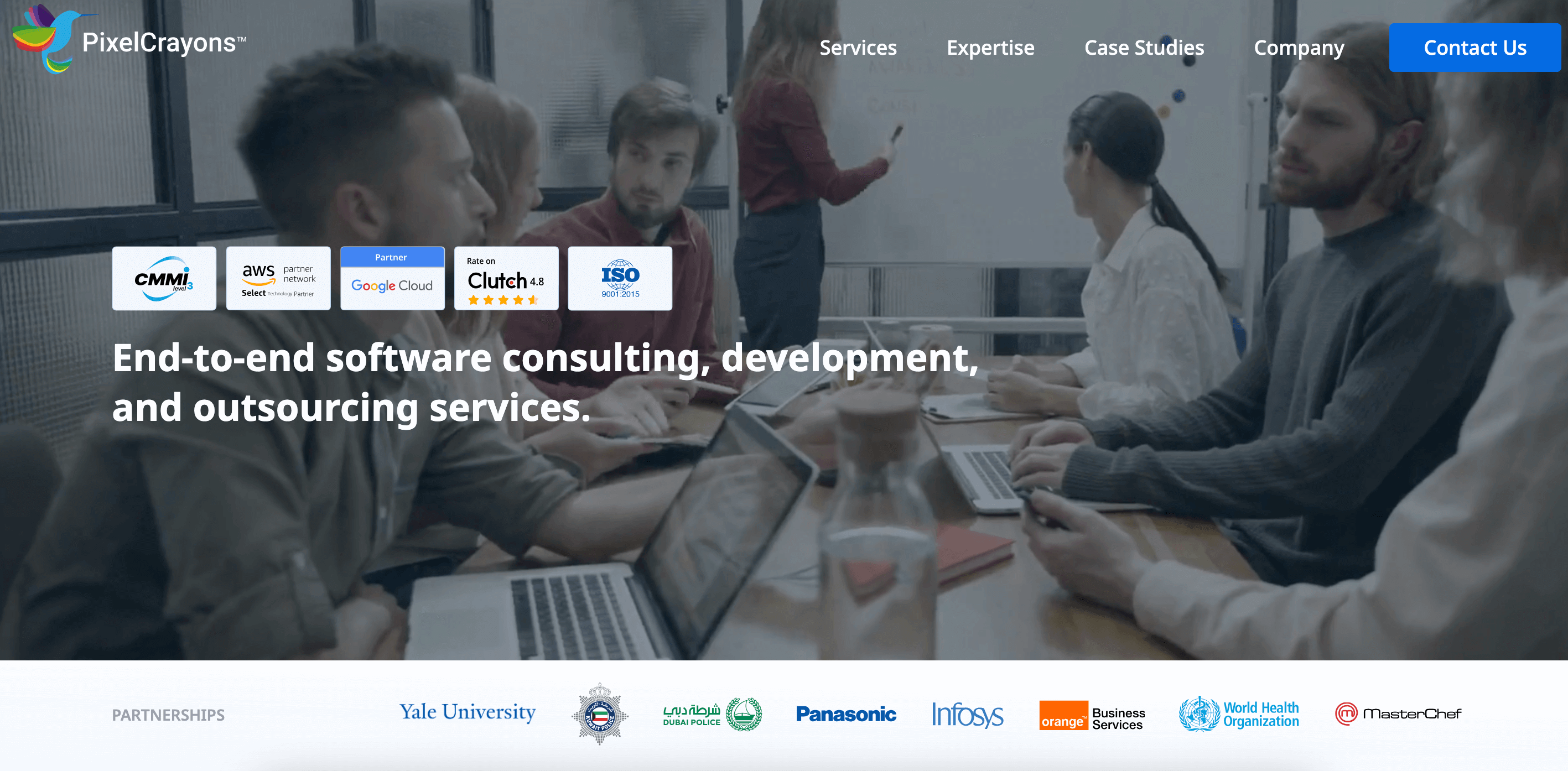 PixelCrayon is a world-known IT consulting and app development company located in India. Its ingenious team builds apps with Kotlin and dabbles in IoT, AR/VR, AI, ML, and blockchain.
Staring operating in 2004, PixelCrayon has already served over 6800+ global customers. The company hires top Kotlin developers to provide you with a fully equipped team, thoughtful methodologies, and fail-proof procedures. Their teams use the best-based IT infrastructure to meet your project's needs.
PixelCrayons has a 4.8-star rating on Clutch and boasts titles of a Microsoft Silver Partner and a Google and AWS Select Partner.
Services and expertise:

mobile app development, web app development, UX/UX design, business analysis, tech consulting

Tech stack:

Kotlin, React Native, Flutter, Augmented Reality, Ionic

Industries: Travel and Tourism, eCommerce, Technology, Healthcare, Logistics and Transportation
Team size:

50+ experts

Portfolio:

Yale University, Panasonic, MasterChef, Infosys, Orange Business Services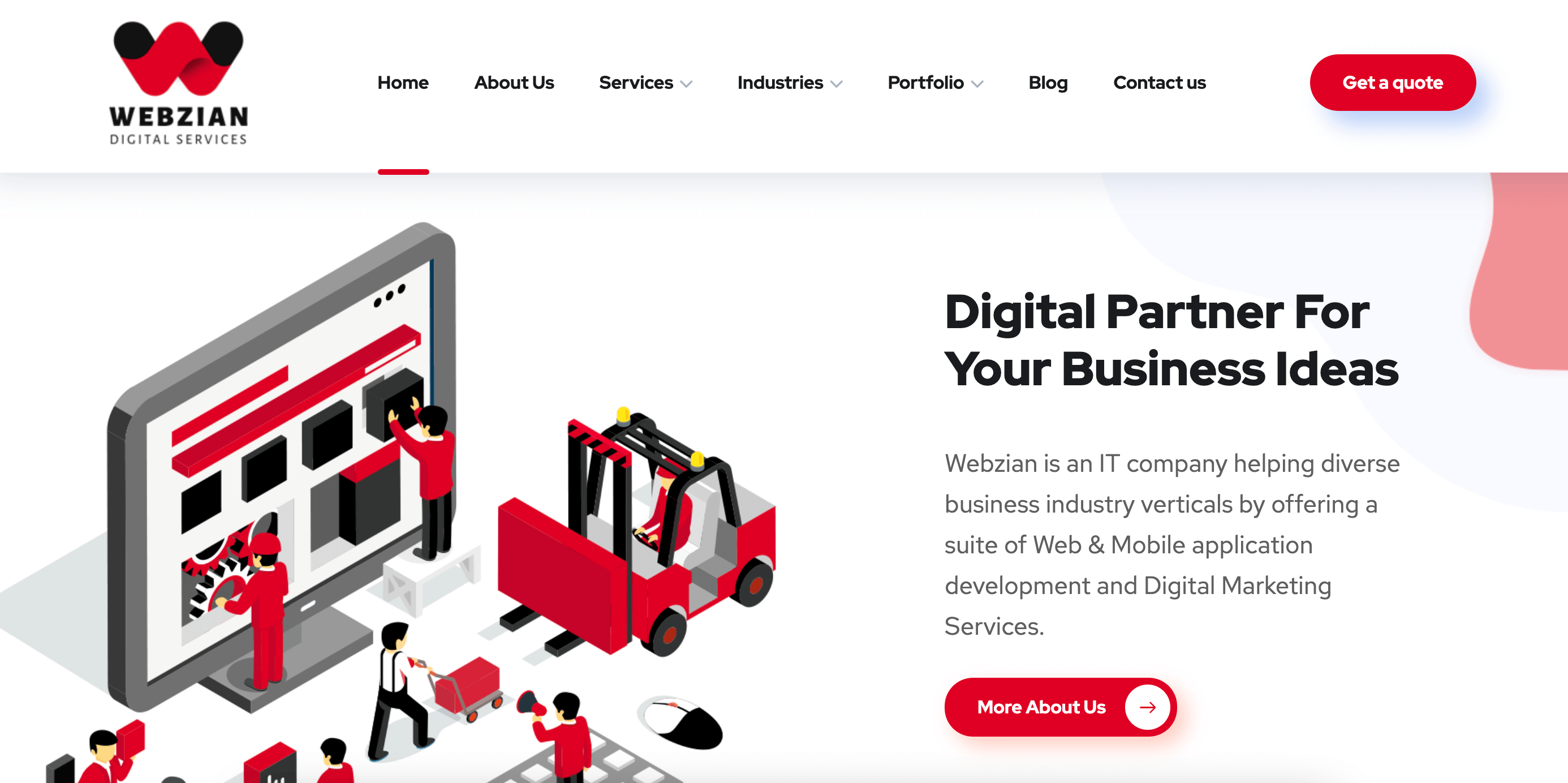 Webzian offers a broad range of web & Kotlin app development services. They combine app building with graphic design and digital marketing services to help businesses stand out across multiple touch points. The company has representative offices in the USA and Canada and has served clients since 2020.
Some of the standout Kotlin apps built by Webzian include Fab Artist, Pooch Play, and TahitiFood, which are available on both Google Play and Apple Store. All of these applications are stable and scalable solutions built to withstand traffic and delivered with pristine UX.
Services and expertise:

mobile app development, web app development, UX/UX design, business analysis, digital marketing, SEO, graphic design, branding

Tech Stack:

Kotlin, React Native, Flutter, Ionic, WordPress, Laravel, ReactJS, VueJS, Shopify, etc.

Industries: Fintech, Real Estate, eCommerce
Team size:

10+ experts

Portfolio

: Elleziba, Fab Artist, Pooch Play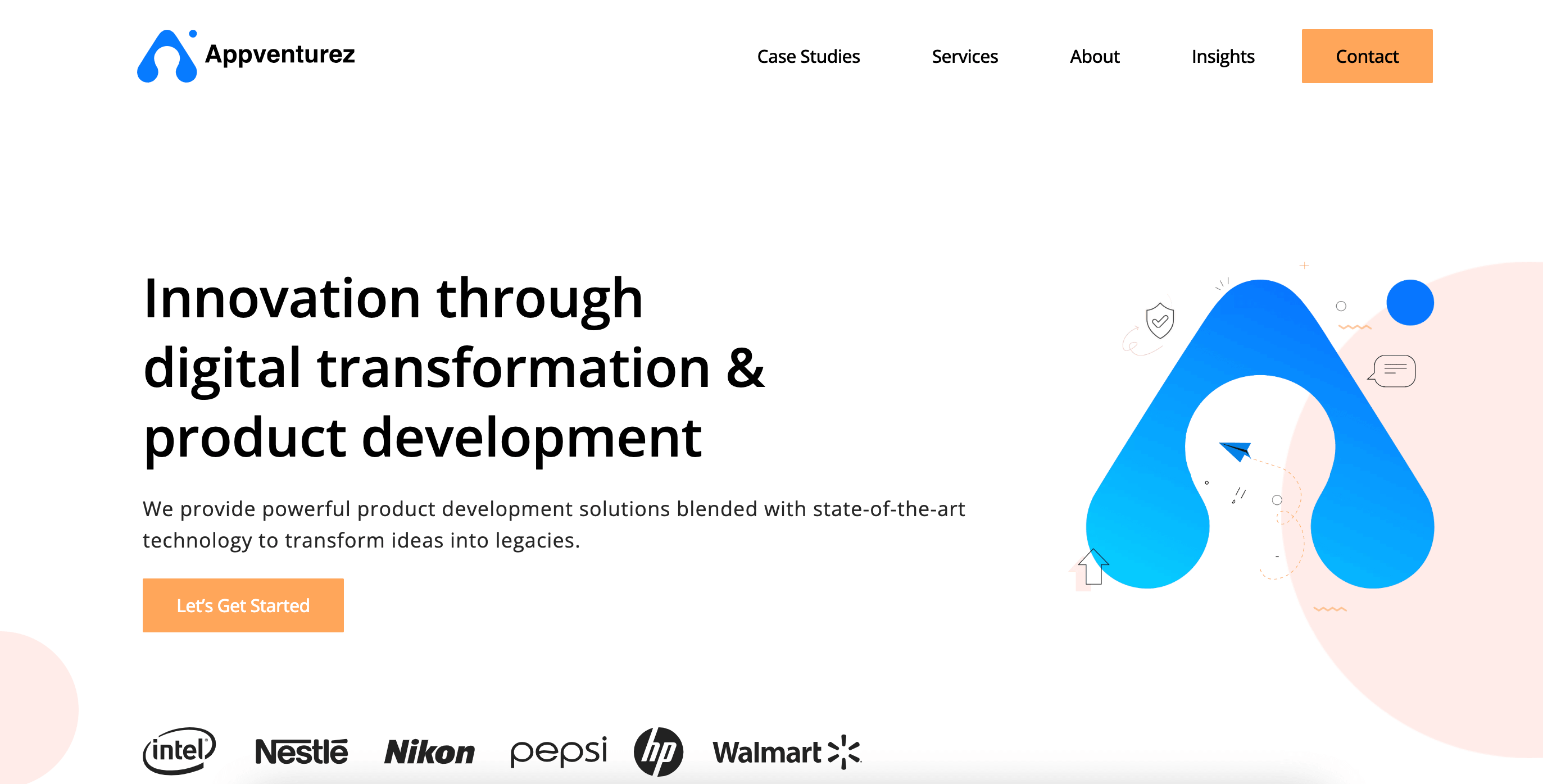 AppVenturez is the creator of popular apps such as Amaze, ezPay, and Gribb. This top Kotlin app development company was established in 2018. They have teams of multi-skilled developers in the USA, delivering well-rounded digital solutions for diverse clients.
The company has completed a whopping 127 projects within its two years of existence. It has earned a reputation for reliability and dedication to client success, bringing it a 4.9-star rating on Clutch.
AppVenturez boasts an in-depth understanding of Kotlin and the Android ecosystem on the whole. They can help to accelerate your business success through a fined tuned mobile app that excels in design, UX, and functionality.
Services and expertise: m

obile app development, UX/UX design, consultation, digital product development

Tech Stack:

Kotlin, React Native, Flutter, Xamarin, NodeJS, ReactJS, Ruby on Rails

Industries:

Fintech, Travel, Automotive, eCommerce

Team size:

150+ experts

Portfolio: Intel, Nestle, Nikon, Pepsi, Walmart, HP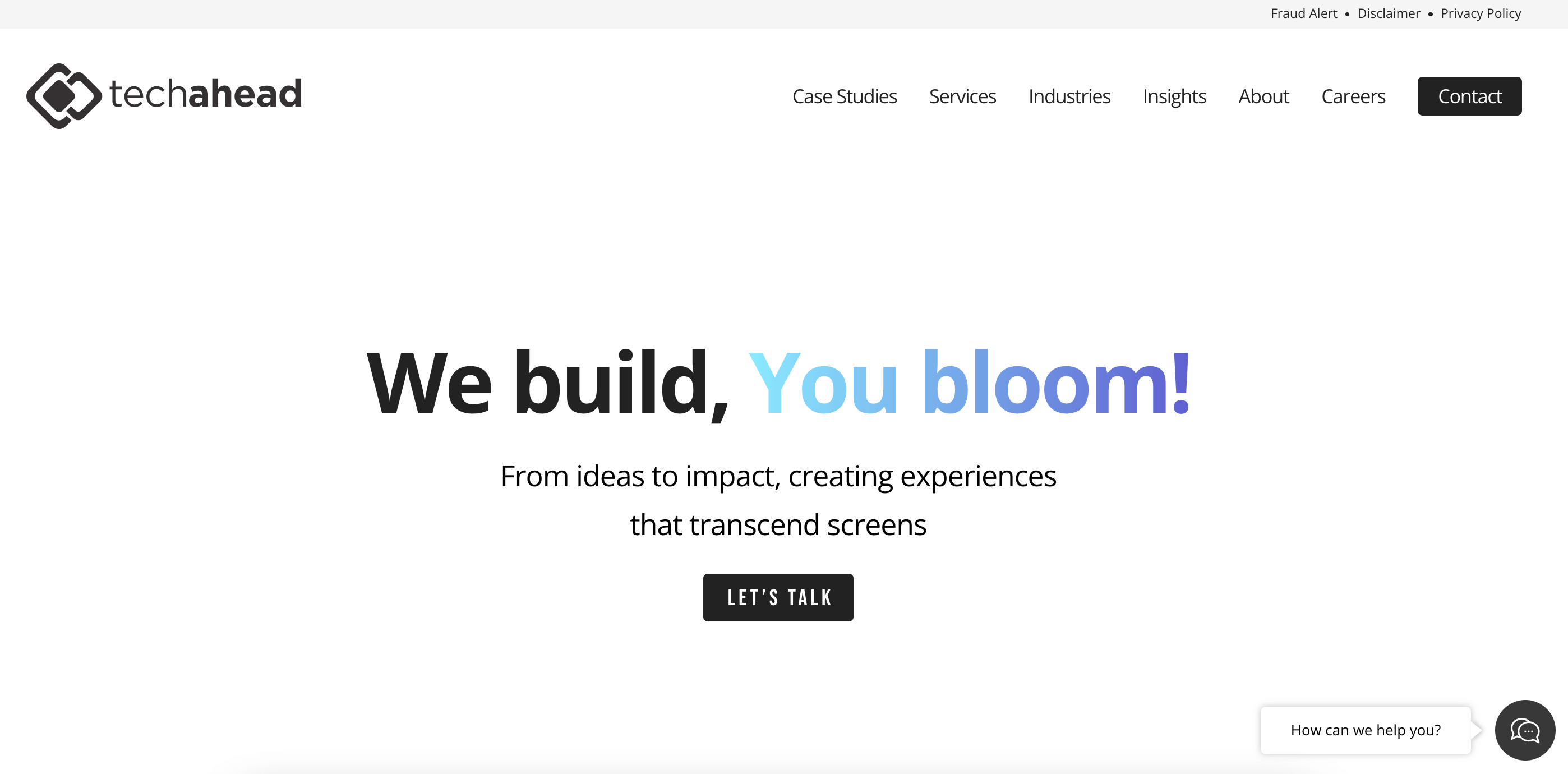 Techahead comprises a team of the best Kotlin developers from the USA who push the envelope in user experience.
The company started its way in 2009 and has built over 2000 mobile apps, most of them with the Kotlin language. Some of their most prominent Android apps include Healthy Mummy, BOXLTY, and PUL Hydration. These stylish yet simple applications solve unique challenges from fitness to road safety, energy efficiency, and home buying.
Techahead's offshore Kotlin developers deliver services in design, testing, and deployment. The company has won multiple industry awards for excellent services. The top among them includes a first-position ranking on Clutch's App Development Leaders Matrix (2022).
Services and expertise:

mobile app development, consultation, IoT solutions, product development, UX/UX design, cloud engineering, digital marketing

Tech stack:

Kotlin, Java, NodJS, Trulioo, Python, AWS, etc.

Industries: Smart Home, Fitness, Real Estate, Technology
Team size:

200+ experts

Portfolio:

Elleziba, Fab Artist, Pooch Play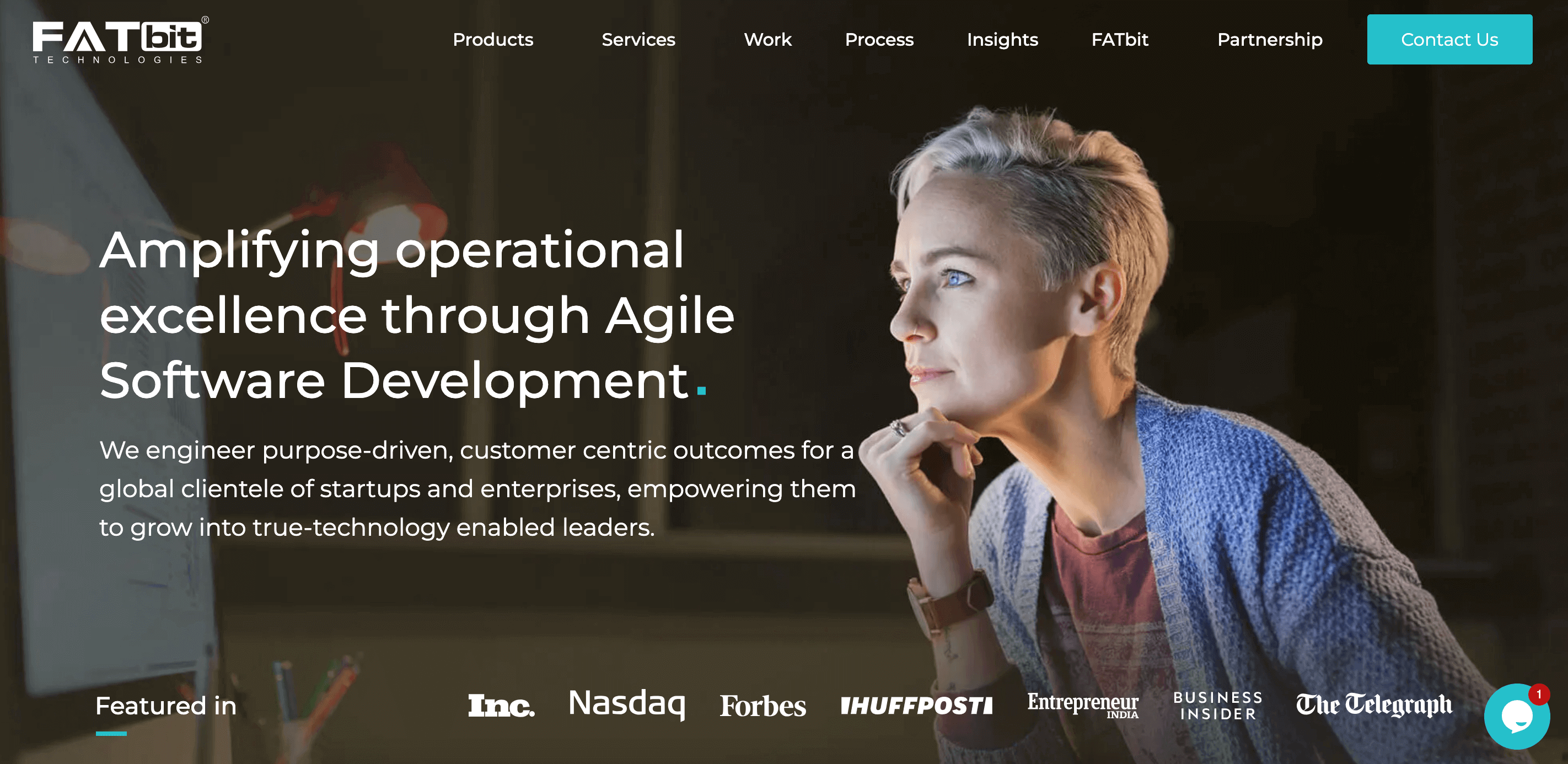 FatBit is a house to the best Kotlin developers serving the world from India. They entered the app-building scene in 2014 and have carved a niche as custom business software developers.
The company employs a 5D strategy for client success. They help in strategy, design, development, testing, and deployment, making them stand out as a full-service IT services provider.
If you hire FatBit for app development, you may benefit from their multi-domain web, mobile, and desktop app-building expertise. They use Kotlin, SwiftUI, Swift, Java, Objective-C, C++, and other cutting-edge technologies to build transformative solutions for clients in diverse industries.
Services and expertise:

mobile app development, eCommerce app development, enterprise app development, agile software development, MVP development, CMS development, UX/UI design, digital marketing, go-to-market strategy

Tech Stack:

Kotlin, ReactJS, NodeJS, Laravel, Magento, Python, etc.

Industries: Marketing, Retail, Food and Beverage, eCommerce, Education
Team size:

120+ experts

Portfolio:

HCL, Craviours, Winwire Technologies, Eisai, Malca Amit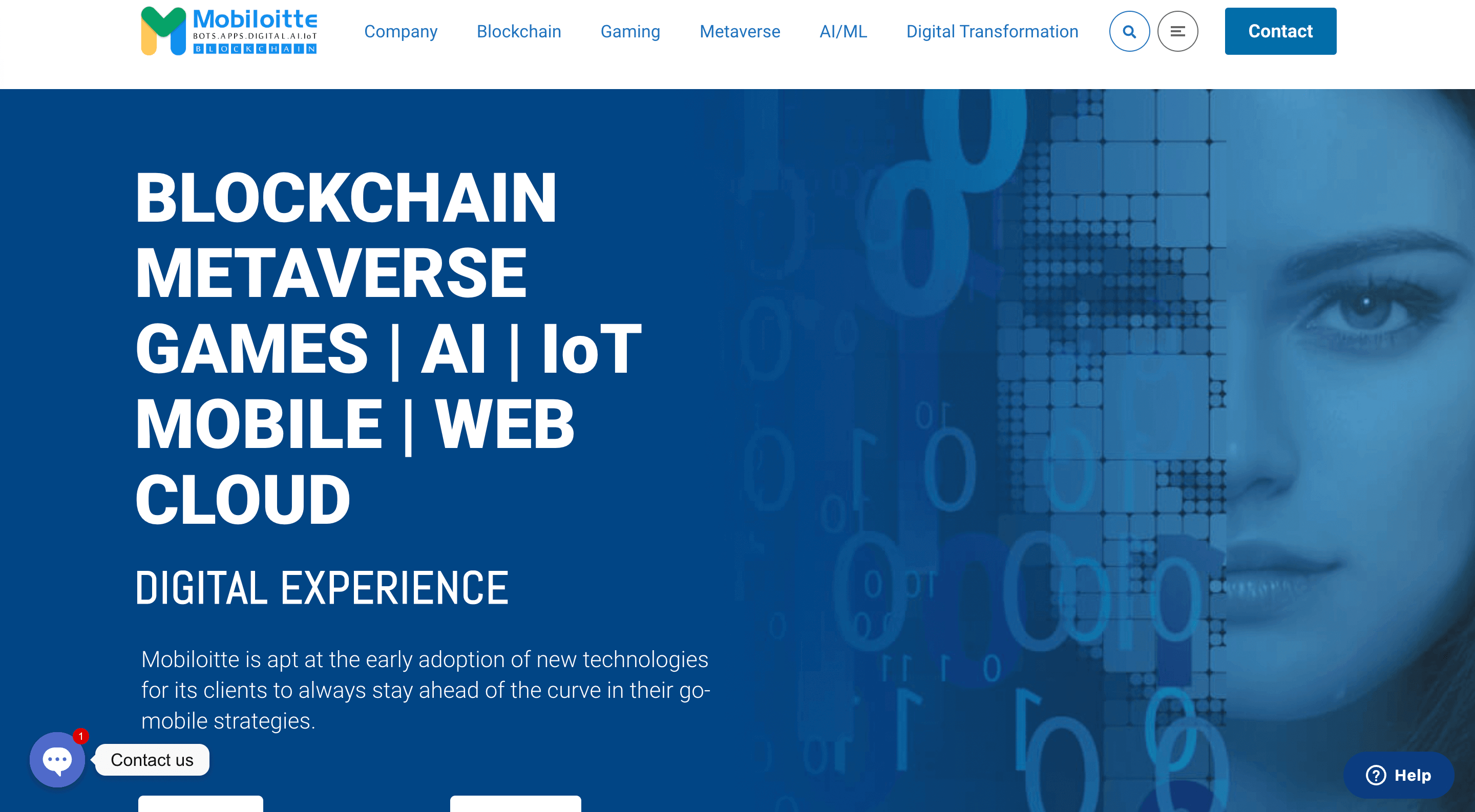 Mobiloitte is a globally renowned software development company with offices in the USA and Singapore. The firm was founded in 2004 and boasts thousands of loyal global clients today. 
One of their core specialties is Kotlin mobile app creation. Their 1750+ successful mobile app projects prove that Mobilloite means business about the small screen. 
Their diverse experience also covers the cloud, blockchain, and meta. They design, build and deploy solutions that meet user needs in these ecosystems for leading-edge business results.
If you want to hire Kotlin developers who deliver results and will go the extra mile for your success, Mobiloitte can be an excellent partner.
Services and expertise:

mobile app development, cloud app development, blockchain, meta, IoT, AI, digital transformation, tech consulting

Tech stack:

Kotlin, ReacJS, NodJS, Laravel, Python, PHP, Java, Ruby on Rails, C++, etc.

Industries: iGaming, Cryptocurrency, Cloud Automation, Marketing
Team size:

120+ experts

Portfolio:

KFC, Livpure, Freedom, Bizrate, Sandisk
Conclusion
Smart and comprehensive Kotlin development services can help businesses and entrepreneurs solve critical challenges in cost efficiency, productivity, and product quality. The best Kotlin experts and companies mentioned in this list can help create solutions that will accelerate your business goals.
If you want to add your Kotlin app development company to this list, share your request with us by email. After a quick review, we'll decide whether it's a valuable addition.