There are various difficulties that founders may need help with in the initial stage of their business or startup. Building a robust, high-performance, and interactive website generating revenue is one of them. 
But thanks to WordPress, the goal of creating a modern, scalable website under budget and time can be easily achieved. 
WordPress is one of the most preferred web development tools as it offers thousands of ready-made templates for different purposes. Along with a great library of themes, it also boasts comprehensive customization and a plug-in architecture. 
Although the interface of WordPress is quite user-friendly, it still evokes complexities when building a custom website with additional features. Therefore, hiring a professional WordPress development agency that possesses a deep understanding and experience in this technology might be a winning decision. 
Top-notch WordPress experts will analyze your business requirements and help you build a WordPress website that is fast, interactive, and scalable. A dedicated team will manage everything for you, from market research to website design and development, with further support.  
So if you search for the top WordPress developers, don't spend hours googling and studying the available candidates. We have prepared a comprehensive list of the best WordPress development companies based on factors like their expertise and experience, customer reviews, and portfolio.
The Best WordPress Developers To Build Your Perfect Website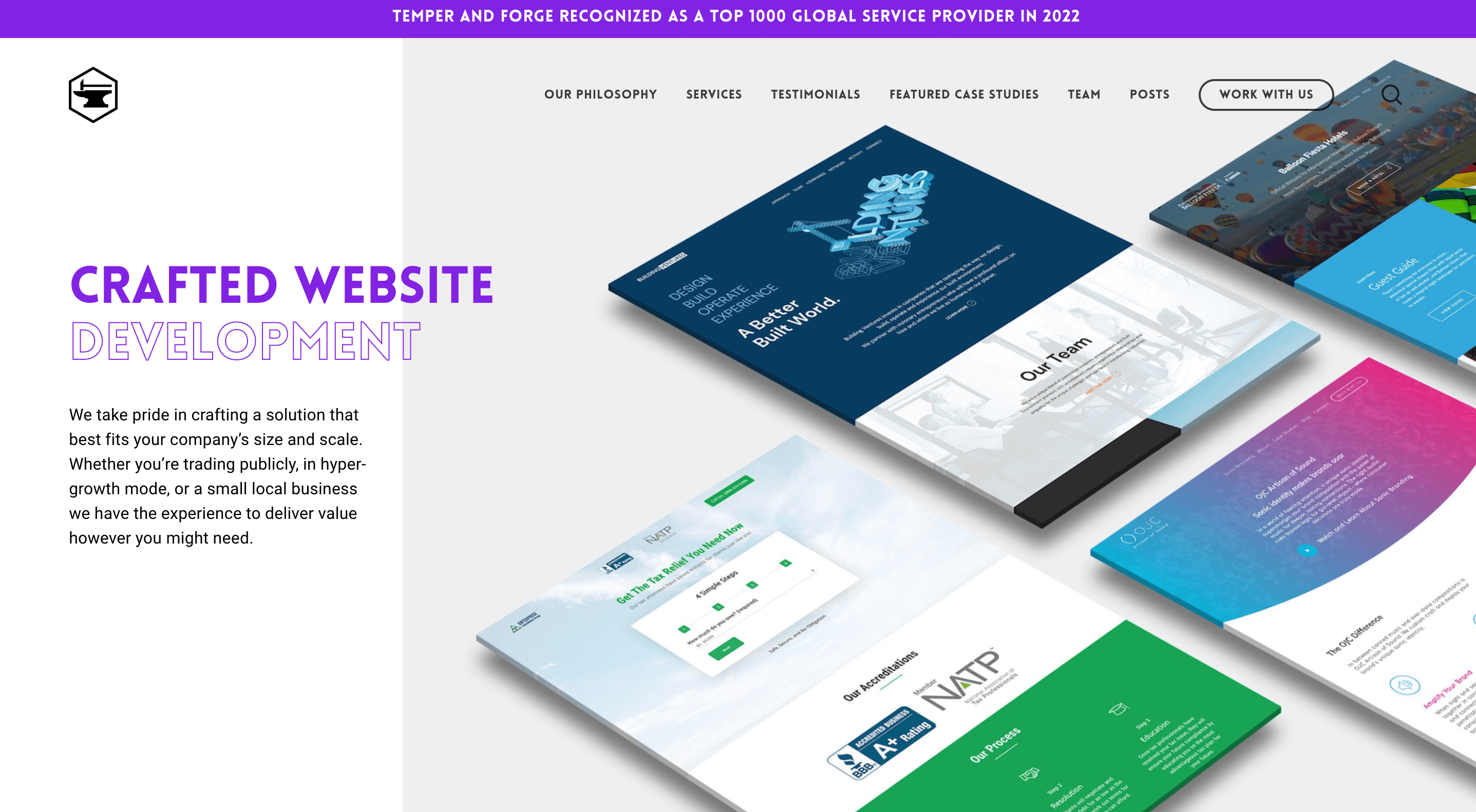 Temper and Forge is an award-winning WordPress development company in the USA situated in Boston, Massachusetts. With over 40 reviews and a 4.9-star rating on Clutch, it's one of the best agencies to trust with custom WordPress development. They were also recognized as one of the Top 1000 Global B2B Companies in 2022.
Temper and Forge will provide a scalable digital solution for your business with redundancy, security, and resource conservation in mind. Whether you run an enterprise, a startup, or a small local business, Temper and Forge is here to serve you with exceptional web development services. Their areas of expertise include WordPress development, DevOps, and eCommerce development. 
Whether you want to upgrade your existing WordPress website, switch to WordPress from other technology, or build a new web platform, Temper and Forge's experts have covered you all. 
In addition to WordPress development, they can also assist you with website migration, DevOps, UX/UI design, SEO, and support & maintenance.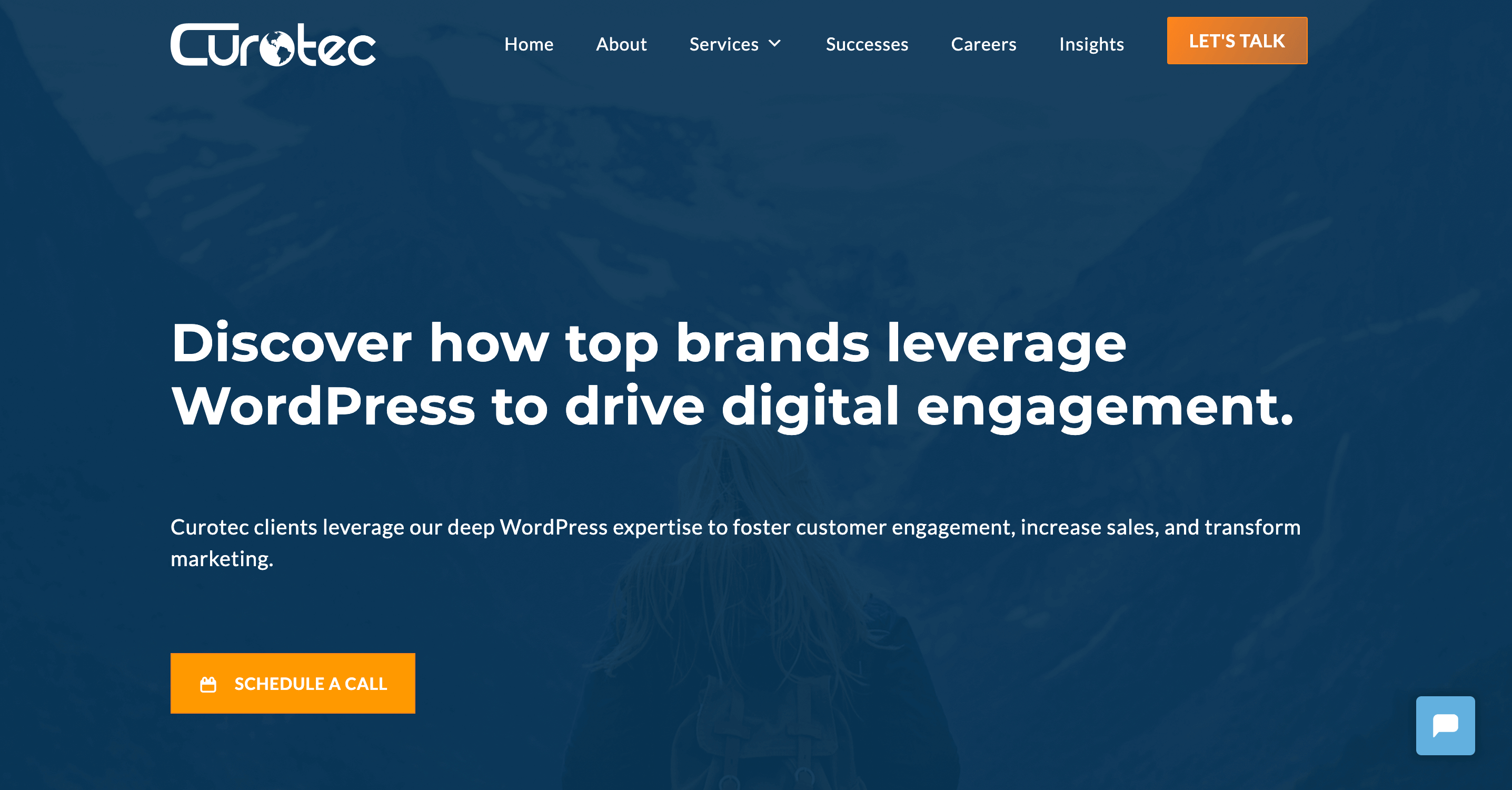 Established in 2010, Curotec is the best-in-class WordPress services agency that helps Fortune 500 companies and venture-backed startups solve their commercial and technological issues by creating cutting-edge web solutions.
As a WordPress VIP partner, Curotec collaborates with businesses and brands from across the globe in various industries to turn their ideas into reality through award-winning digital experiences.
Curotec offers more comprehensive services than a basic WordPress installation and pre-made themes. The company helps you implement custom solutions that match your business objectives and vision.

They utilize years of experience and deep knowledge, including digital strategy, eCommerce, back-end integration, and rich user experience, to build websites that move clients' businesses forward. Thanks to such extensive web development expertise, their professional team excels at building websites on the WP platform ranging from corporate websites, complex eCommerce, and customer portal or membership websites.
What's more, Curotec reinforces customers' teams by providing reliable WordPress staff augmentation services. Their top-level developers and designers can join your in-house team to implement powerful WordPress solutions fast and at the highest level. 
Delivering the greatest quality service on a daily basis, Curotec has obtained numerous awards for its contribution as a valuable WordPress partner.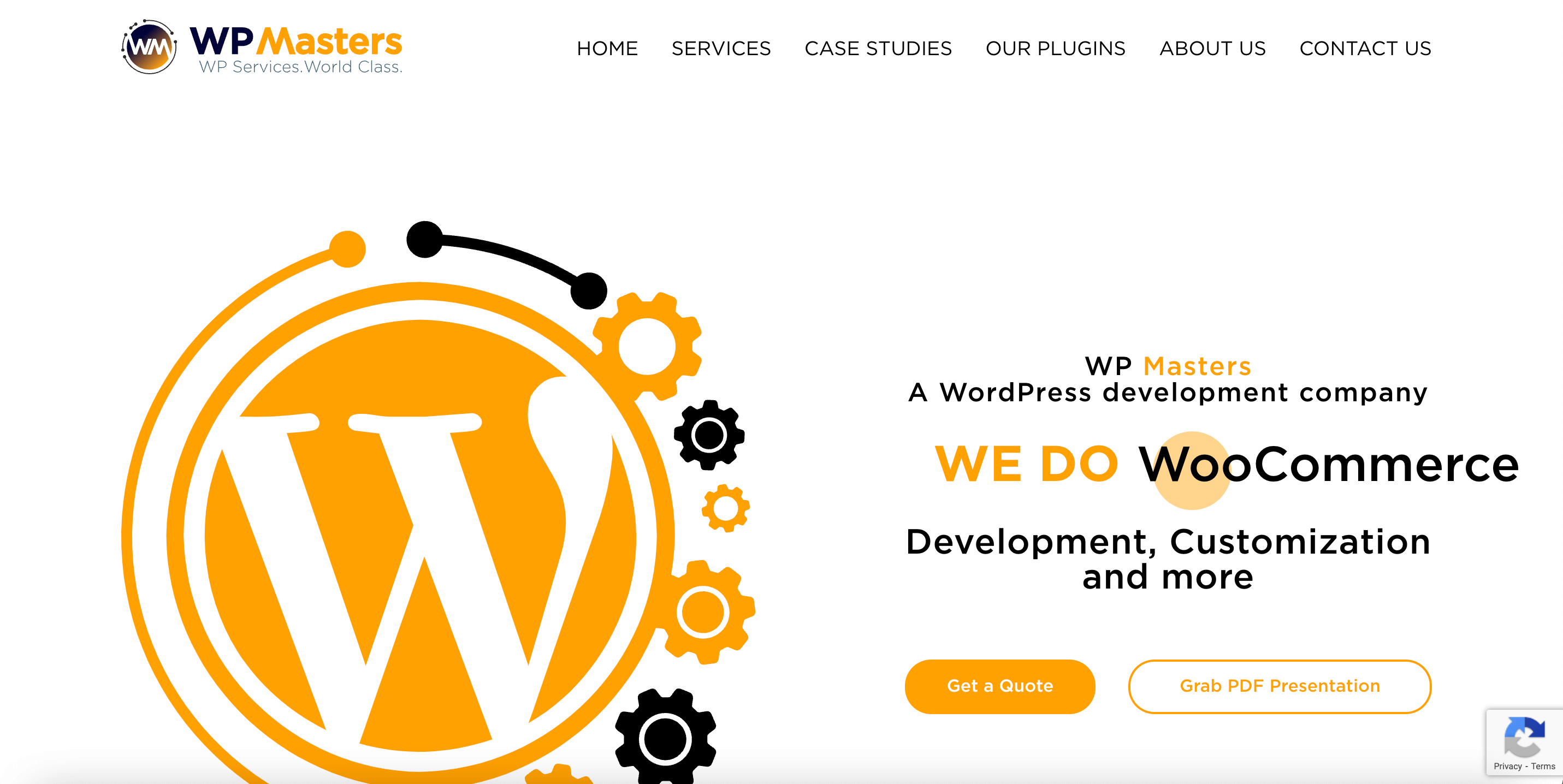 Being a German software development company with offices worldwide, WP Masters has proven to be a top WordPress development company for businesses of all sizes. With a customer-centric approach, their team provides custom development services of WordPress plugins and themes, API integration, optimization, WooCommerce, individual customization, as well as frontend development with React and VueJS.
In addition to providing a team of passionate WordPress experts, WP Masters assigns a dedicated Project Manager to ensure the final product perfectly meets clients' requirements. Valuing the quality and efficiency of web development, the agency offers flexible and scalable custom solutions.
Founded in 2019, the company has already completed 300+ successful projects in various industries, such as Automotive, Airline, Telecom, Educational, Media, Finance, and Event Management, among many others. So whether you want to expand the functionality of your current website or build a new one from scratch, WP Masters are here to help by creating a simple yet user-friendly and flexible website.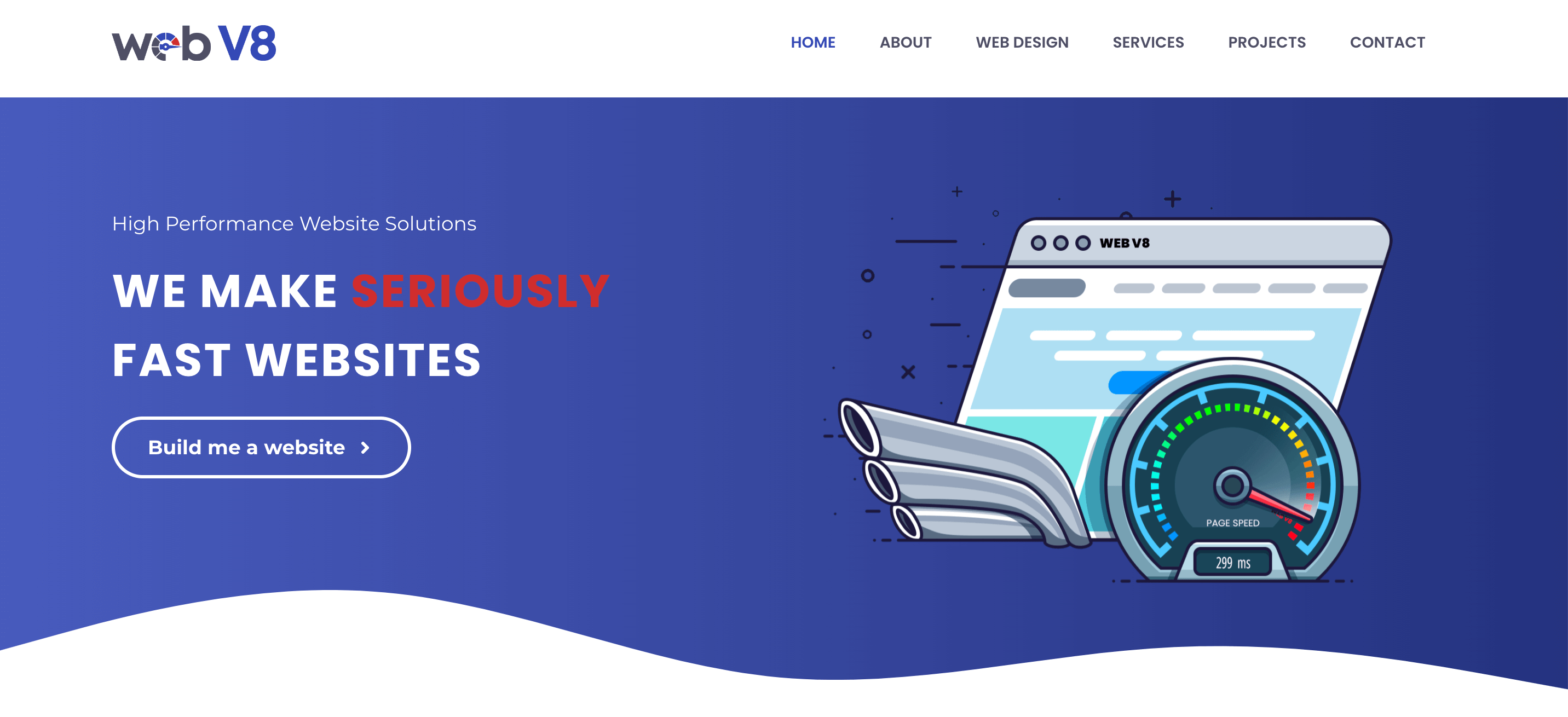 Web V8 is a superb web design company based in Sydney, Australia, providing a full range of digital services, including website & logo design, SEO, website speed optimization, eCommerce building, tech support, and Point Of Sale system development.
With its commitment to building fast and scalable websites and conforming to worldwide WordPress development, there's no surprise that Web V8 is considered one of the Top Digital Agencies in Australia.
Having over 20 years of experience, Web V8 is dedicated to providing its clients with high-performance web solutions that help them stand out from the competition.
As a one-man agency, Web V8 prioritizes quality and personal touch to every project. So whether you require full-cycle WordPress design and development services or assistance in optimizing and upgrading your existing website, Web V8 will become a trustworthy partner for your business!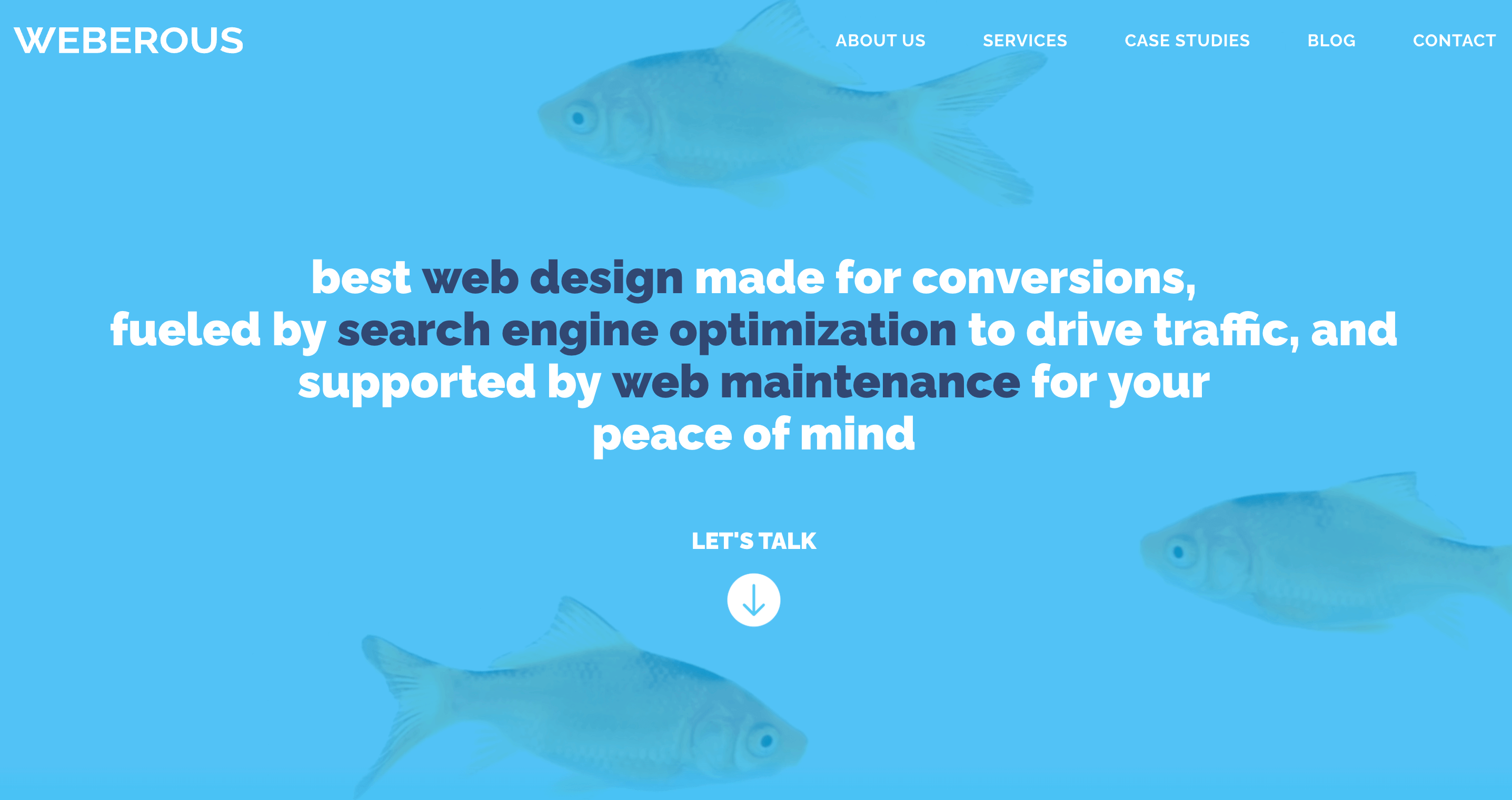 Created in 2012, Weberous is an award-winning LA WordPress creative agency specializing in web design, branding, and marketing. Over the course of over 10 years, the company has already helped 300+ clients worldwide, using the latest technologies and WordPress solutions. Full-cycle digital services from Weberous include guidance, cooperation, and implementation from discovery to launch and ongoing support.
Web design and development, SEO, website maintenance, conversion optimization, strategic consultation, and Shopify integration — Weberous covers the entire range of WordPress services to help build highly successful websites.
The company doesn't only create attractive websites but assists in building a winning strategy that will lead businesses to success. Applying research-driven design techniques and concentrating on exceptional user experience, Weberous focuses on long-term partnerships.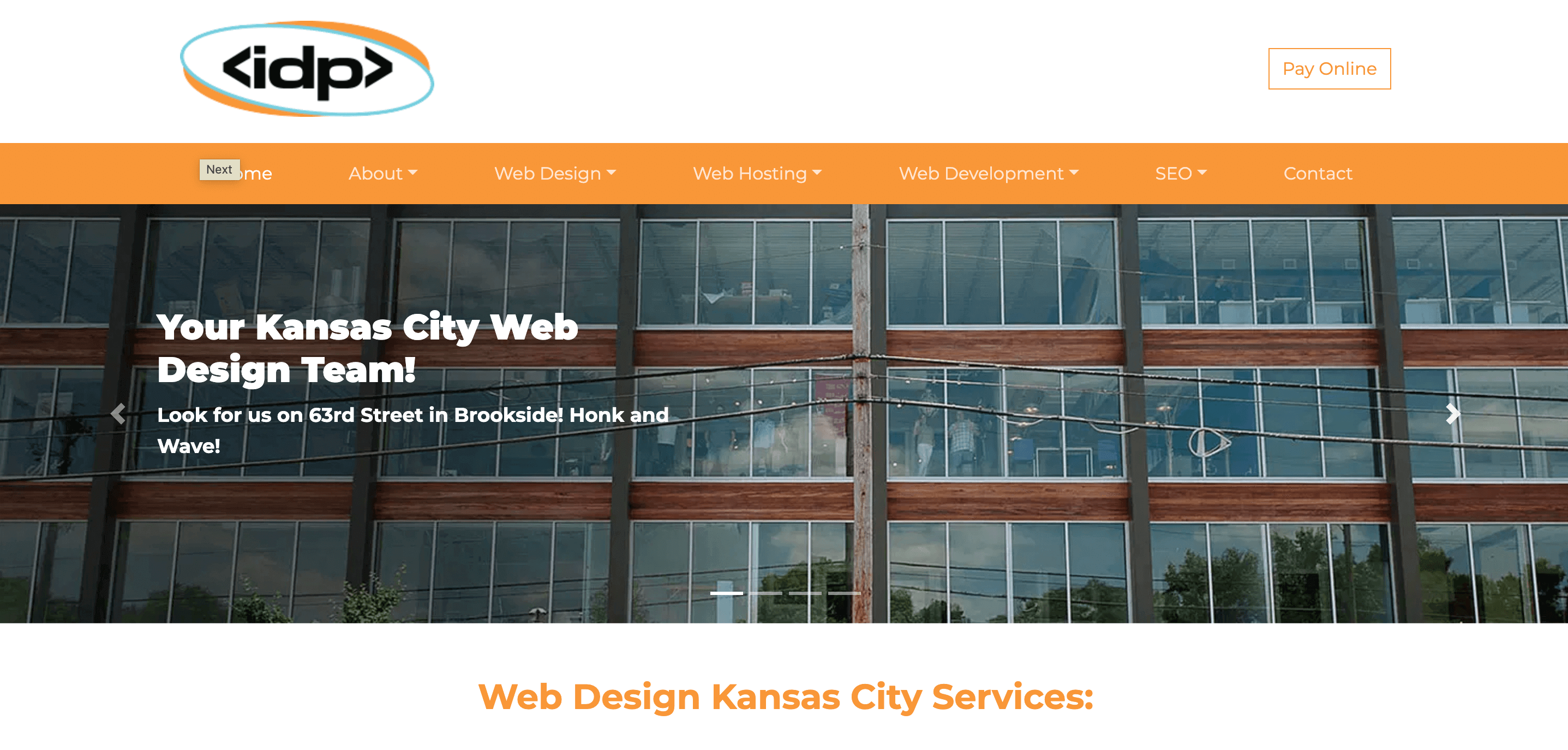 Internet Design and Publishing, Inc. (IDP) is your go-to Kansas City web design team specializing in creating custom, beautiful and functional websites for businesses of all sizes and across various industries. Their top-tier WordPress developers possess the necessary knowledge and skills to deliver custom CRM systems, eCommerce platforms, web apps, lead forms, and other web solutions.
In addition to creating a unique UX & UI for your visitors using the latest design trends and techniques, their professional team will provide you with website promotion and hosting services. The IDP experts also handle all aspects of SEO to generate sales leads, boost efficiency, increase profitability, and solve complex technical issues, resulting in time and cost savings.
With over 20 years of experience in the industry, IDP has a proven track record of delivering impactful results for its clients, building robust websites, and taking their online presence to the next level.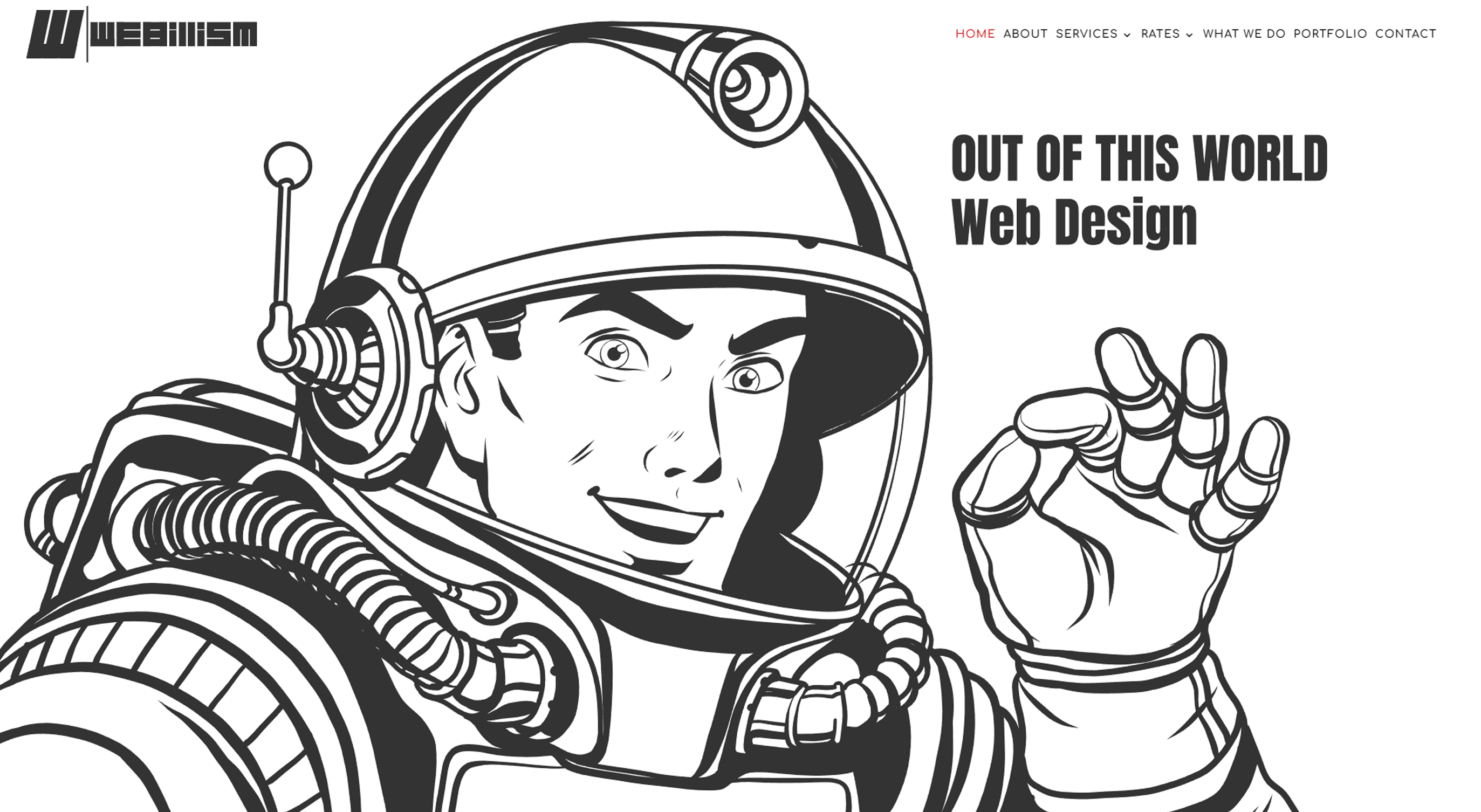 Webillism is an out-of-this-world web design company based in Johannesburg, South Africa. They offer international web design services to develop beautiful custom websites with advice, long-term partnership, and support to back them up.
As an award-winning agency, Webillism has a different approach to all projects. Their expert WordPress developers listen to clients' needs, look at their content, and guide them with actionable suggestions and options. Every aspect of their process is tailored from start to finish. There is no cookie-cutting here! Webillism delivers a boutique experience.
Building beautiful, functional, meaningful websites and maintaining long-term client relationships has been the dream and now is the ultimate mission of Webillism's founder, Derek Steyn. Since 1998, this idea has resonated through every process of his business.
Although web design and the internet keep evolving, Webillism's passion for creating beautiful websites remains unchanged. They specialize in business brochure websites and eCommerce platforms and build custom themes using WordPress, Woocommerce, Shopify, HTML, and PHP.
The Webillism team delivers websites to help you scale and grow your brand. They keep SEO and security in mind and use the best technology to ensure long-term website development. Gone are the days of having to redo your website due to outdated web builders or unsupported themes. Webillism always goes the extra mile to deliver professional custom-designed websites!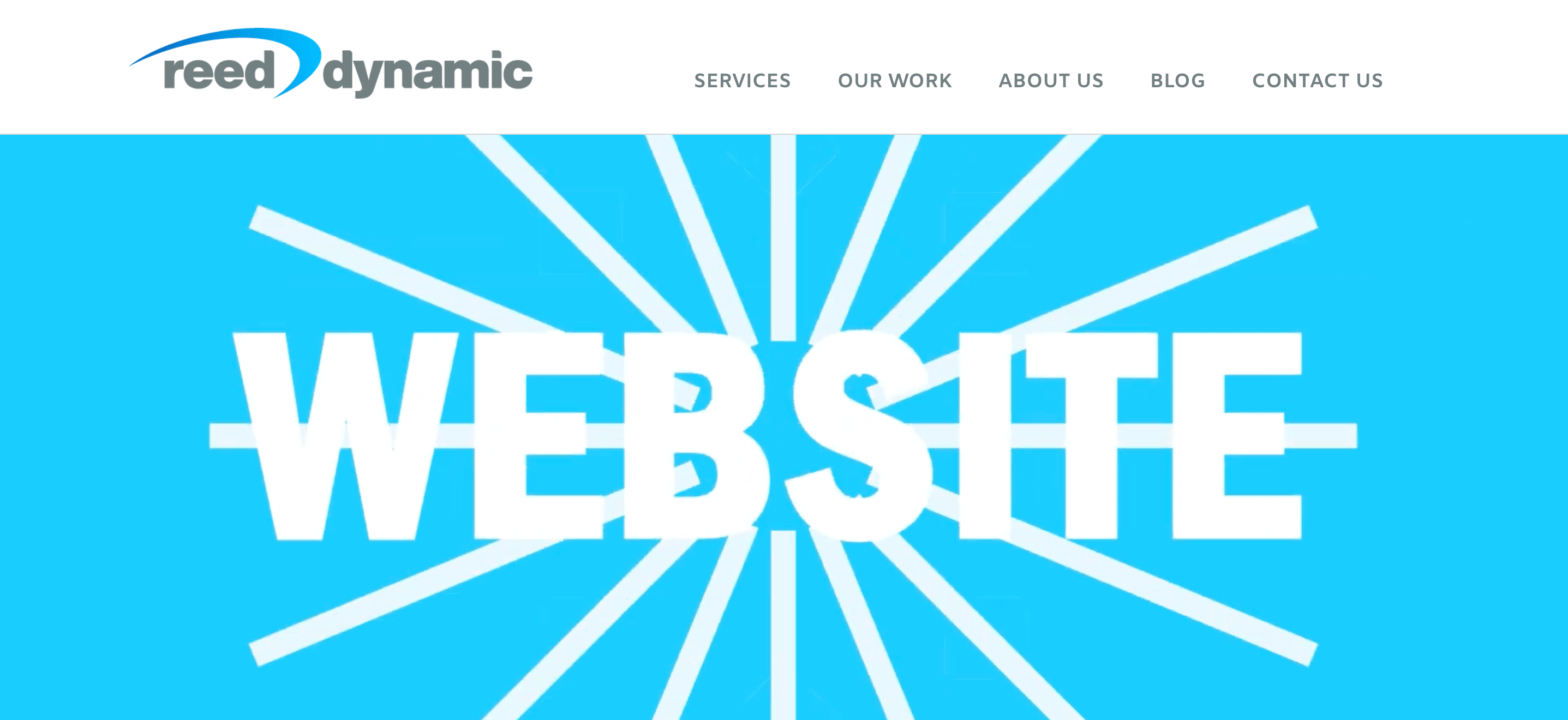 Reed Dynamic is a prominent full-service Michigan WordPress design and development company that can deliver a custom web solution of any complexity, from a simple website to a comprehensive eCommerce platform.
Being for 13 years in business, Reed Dynamic will provide you with the best-fit digital product that meets your goals, timetable, and budget. Offering impactful SEO and digital marketing services, Reed Dynamic ensures you'll get a website that is not only attractive and user-friendly but also highly converting.
Reed Dynamic's secret to success is the team's hard work, enthusiasm, and devotion to every project. Pushing forward to surpass the client's expectations and overcome the competitors, they use the latest innovations, remaining on top of digital trends.
The company was recognised numerous times, including as one of the Best Managed Service Providers on Clutch.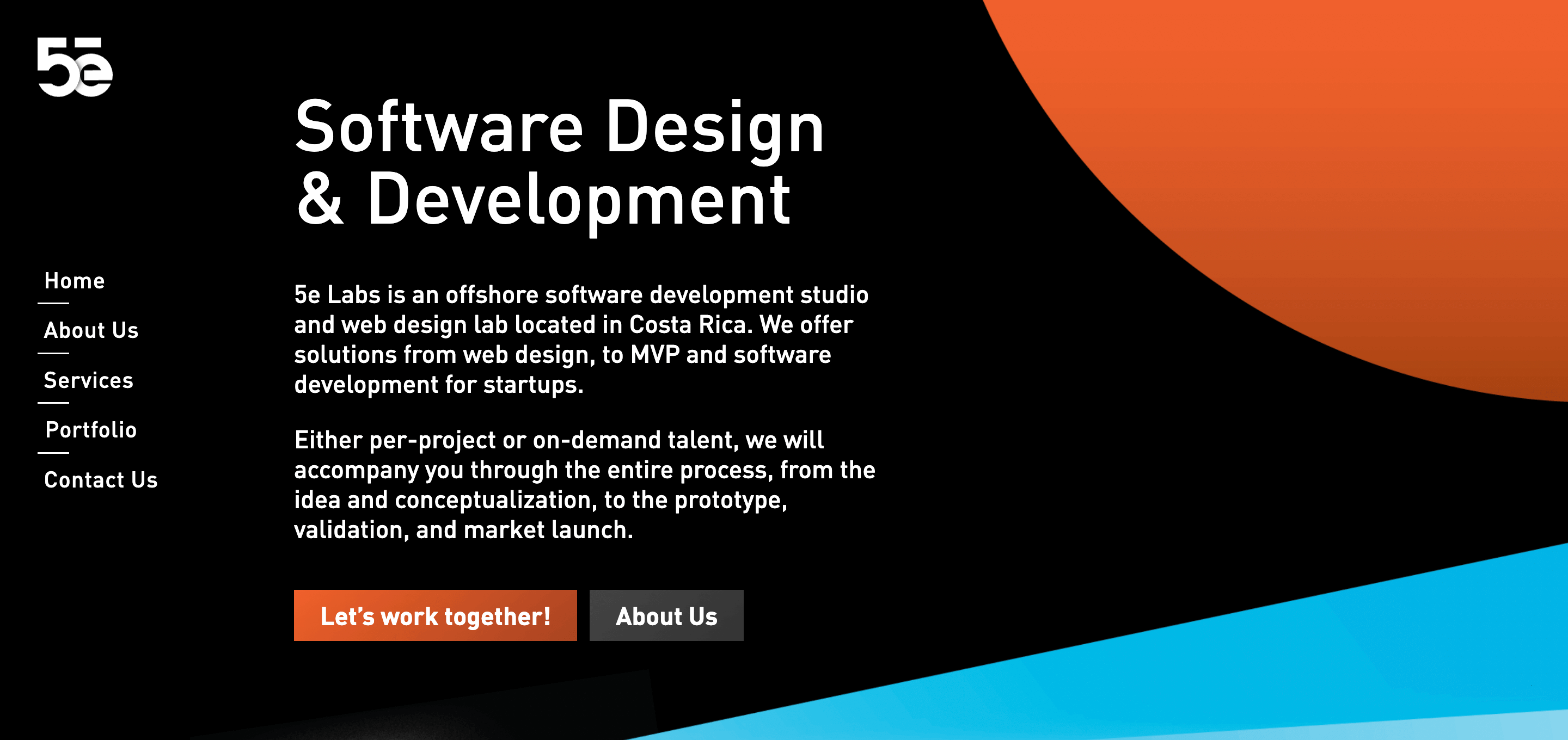 Established in 2015, 5e Creative Labs has emerged as a premier WordPress development agency, specializing in delivering classic and next-gen WordPress development and digital design solutions. Situated in Costa Rica, the company functions as an offshore IT studio and web design lab, delivering its services globally.
With a strong focus on crafting cutting-edge technology solutions using WordPress and another extensive tech stack, their devoted team caters to both startups and enterprises across diverse industries. Whether you require expert consultation, on-demand talent, or tailor-made WordPress solutions, 5e Creative Labs is committed to supporting you throughout the entire development journey – from conceptualization to deployment and beyond, including continuous assistance.
Their impressive portfolio showcases a wide array of projects, ranging from custom business software to MVPs for promising startups, all aimed at achieving tangible and cost-effective outcomes. By entrusting your WordPress development project to 5e Creative Labs, rest assured that your vision will be transformed into reality with utmost excellence.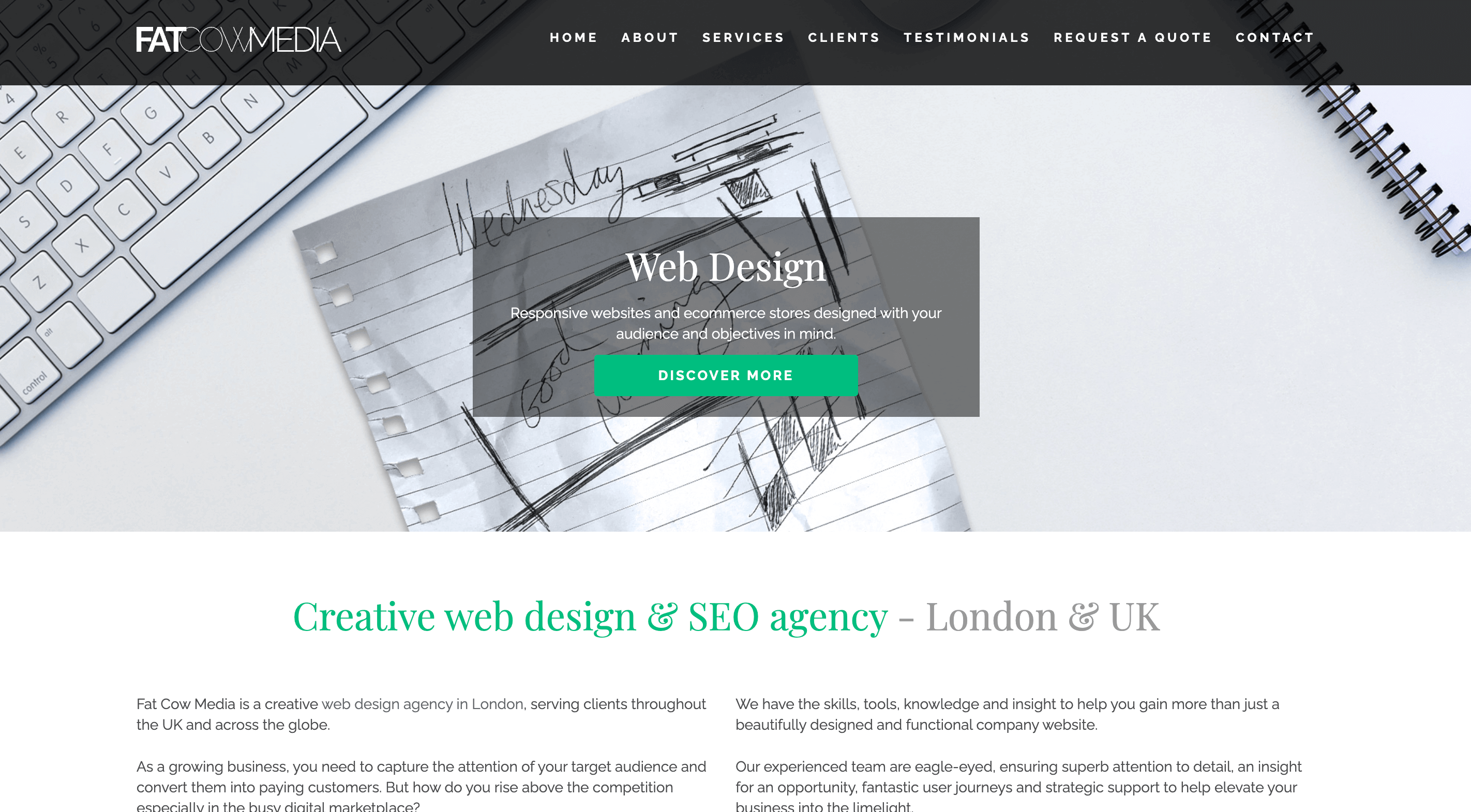 Fat Cow Media is a creative WordPress web design & SEO agency based in London. They provide a range of services to help businesses establish and enhance their online presence, including website design & development, eCommerce solutions, and digital marketing.
Working closely with clients all over the world, the agency specializes in creating custom websites tailored to meet specific customer needs and help them achieve their strategic goals.
Their team of experienced designers and developers use the latest technologies, years of expertise, and insight to create visually stunning and user-friendly websites. In addition, they offer digital marketing services such as SEO, and PPC advertising to increase online visibility and drive traffic to newly launched or already operating websites.
Fat Cow Media is a one-stop shop for businesses looking to grow their online presence through the use of superior WordPress solutions.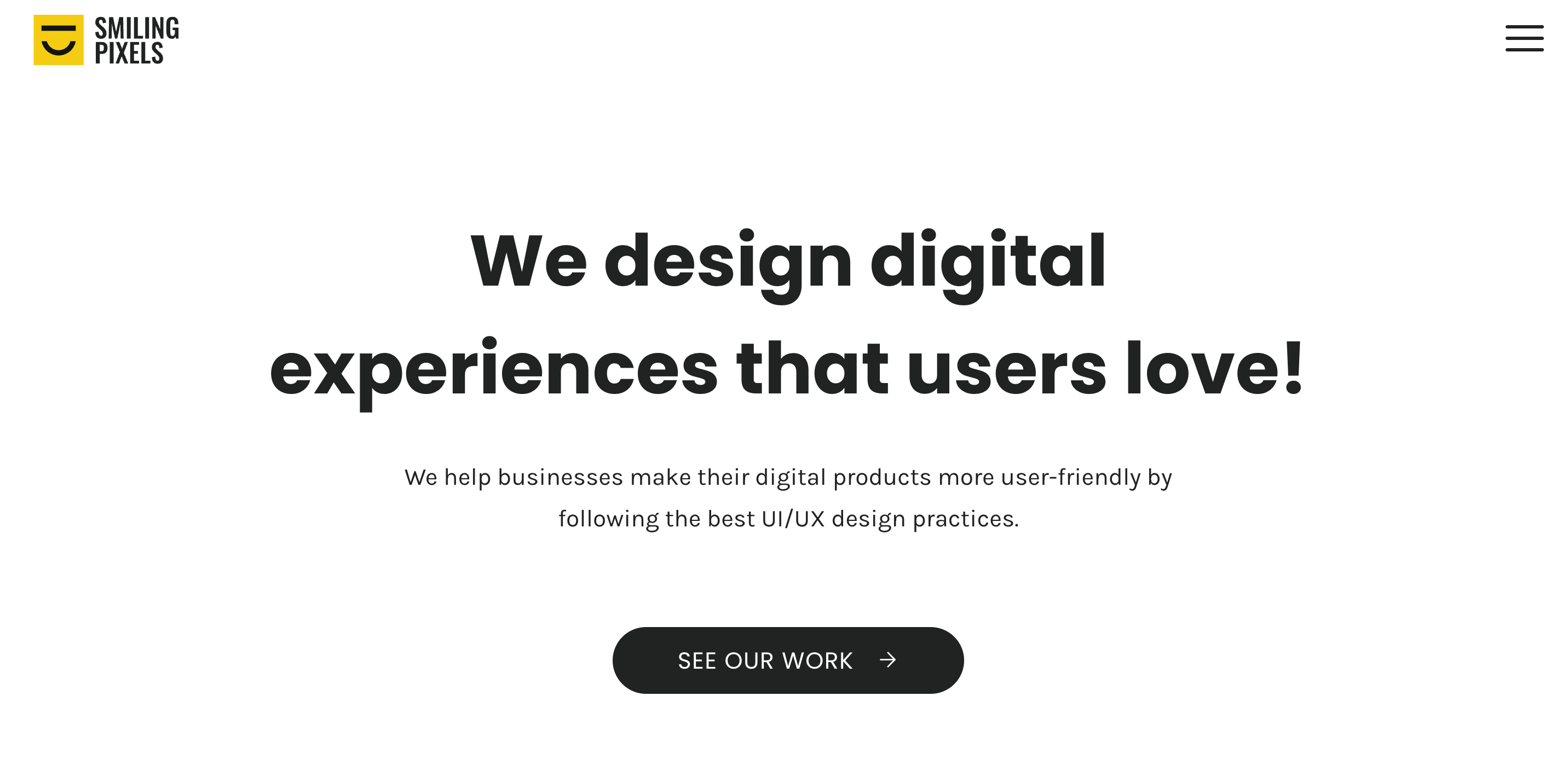 Smiling Pixels is a Pakistan-based web design agency specializing in creating next-level custom WordPress solutions focusing on exceptional UI/UX. Following the best practices to make the user experience simple and intuitive, the company helps businesses boost their online presence, saving resources. 
Being on the market for over 4 years now, the company has gained all the necessary knowledge and experience to deliver fast and impactful results without compromising quality.
Their team of professional WordPress experts has extensive experience, having completed over 300 successful projects for small and large businesses, achieving an impressive 99.99% client satisfaction rate.
Smiling Pixels pride itself on delivering high-quality work, as well as a commitment to its clients, offering unlimited free revisions until the clients are completely satisfied with the results.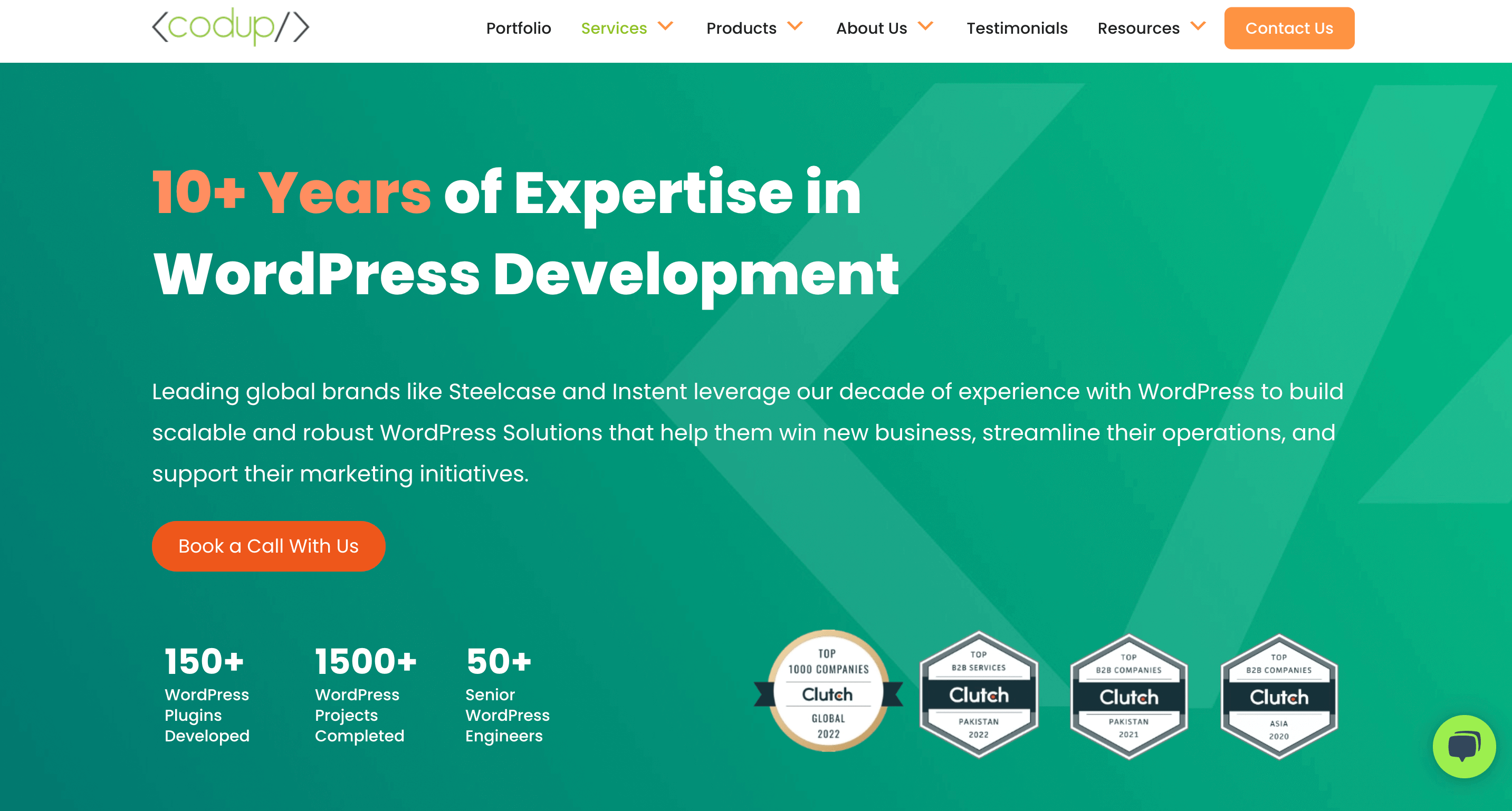 Being on the market since 2012, Codup is an award-winning software development company that was created to help clients take their businesses to the next level.
With 10+ years of experience and a vast talent pool of developers, QA engineers, project managers, and business experts with rich experience, their team delivers outstanding WordPress development services to startups and enterprises of all sizes and industries.
Working with leading global brands like Dyson, Harrods, Unilever, Stitch Fix, and others, Codup has acquired extensive expertise in building scalable and robust web solutions. Full-cycle web development, WordPress theme development, migration services, plugin development, WordPress integration, and even more — Codup can provide any assistance you need, offering flexible pricing models and delivering high-quality results.
Codup's main goal is to create long-lasting, mutually beneficial relationships. So if you're in search of a team of highly skilled WordPress developers aimed at delivering the best possible results for you, Codup is the company for you.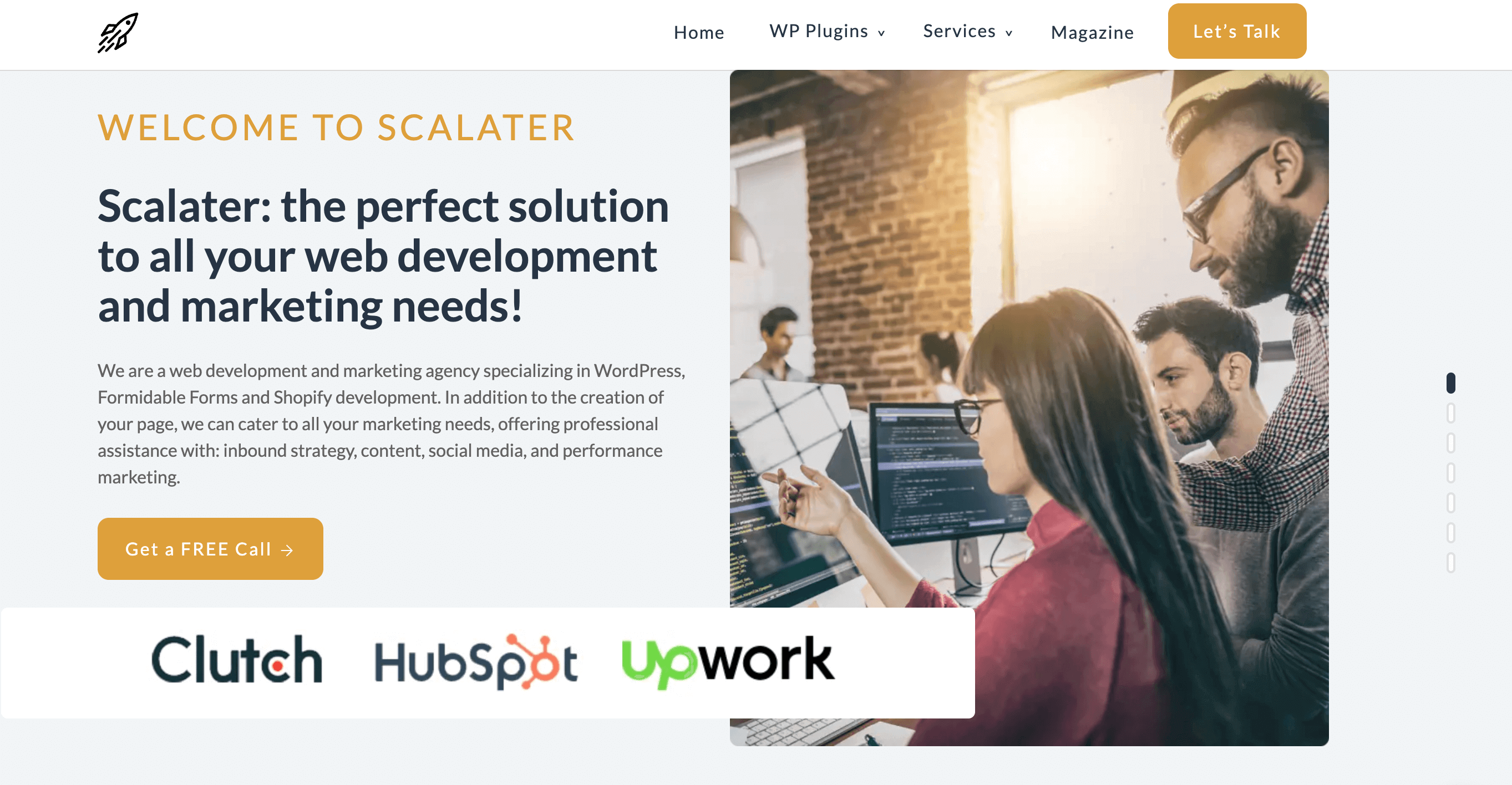 Scalater, a renowned software development firm based in Estonia, offers comprehensive WordPress development and optimization services. Along with website development, Scalater provides digital marketing and SEO services, plugin and theme development, and customized API creation.
Scalater's team comprises WordPress experts with a profound understanding of the latest technologies and trends, making them an exceptional IT service provider for businesses across various industries. Since 2020, Scalater has established itself as a dependable development company, earning several rewards and recognitions. Their extensive experience enables them to provide tailor-made solutions and visually stunning web designs to captivate your target customers and deliver the perfect virtual storefront that suits your business requirements.
Scalater's dedication to an intuitive user experience, visually appealing web design and optimized website performance makes them an excellent partner for businesses looking to augment profits and entice more customers.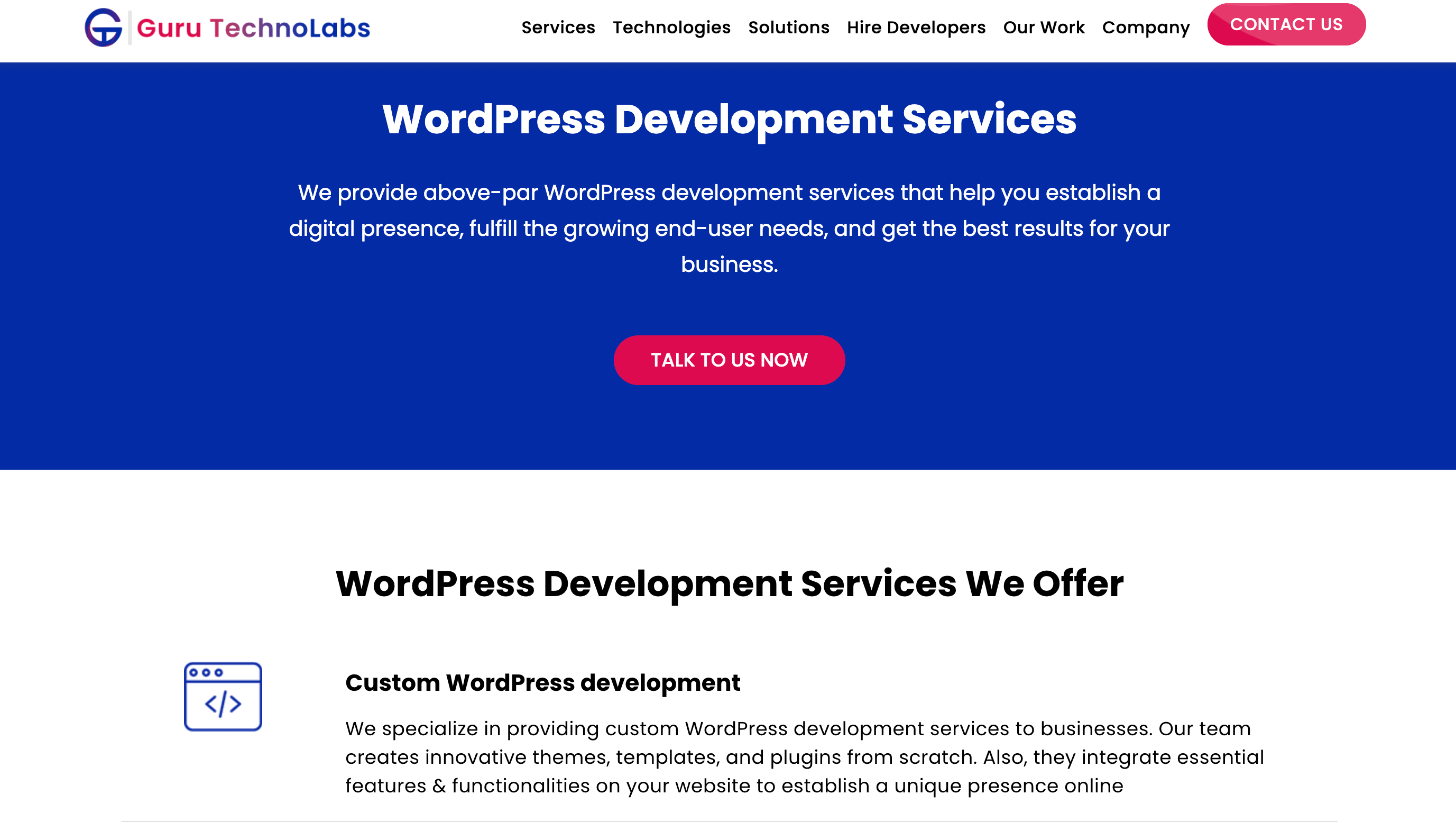 Guru TechnoLabs is a performance-driven company that works in different areas, including eCommerce, web development, and mobile app development. 
With 7+ years of experience and a vast talent pool of developers, QA engineers, project managers, and business experts with rich experience, their team delivers outstanding services to startups and enterprises of all sizes and industries. The company is dedicated to delivering innovative, high-quality digital solutions that are fully customizable and highly functional.
Guru TechnoLabs is the ideal choice for businesses looking to take advantage of WordPress. They have a team of skilled and experienced WordPress developers who can help their clients create a custom and user-friendly website that meets their specific needs.
The company's WordPress development services include theme customization, plugin development, website migration, and security and performance optimization. Whether clients need a simple brochure website or a complex eCommerce platform, Guru TechnoLabs can provide the best WordPress development services to help them achieve their goals.
For quality-driven WordPress solutions, Guru TechnoLabs is the name to trust.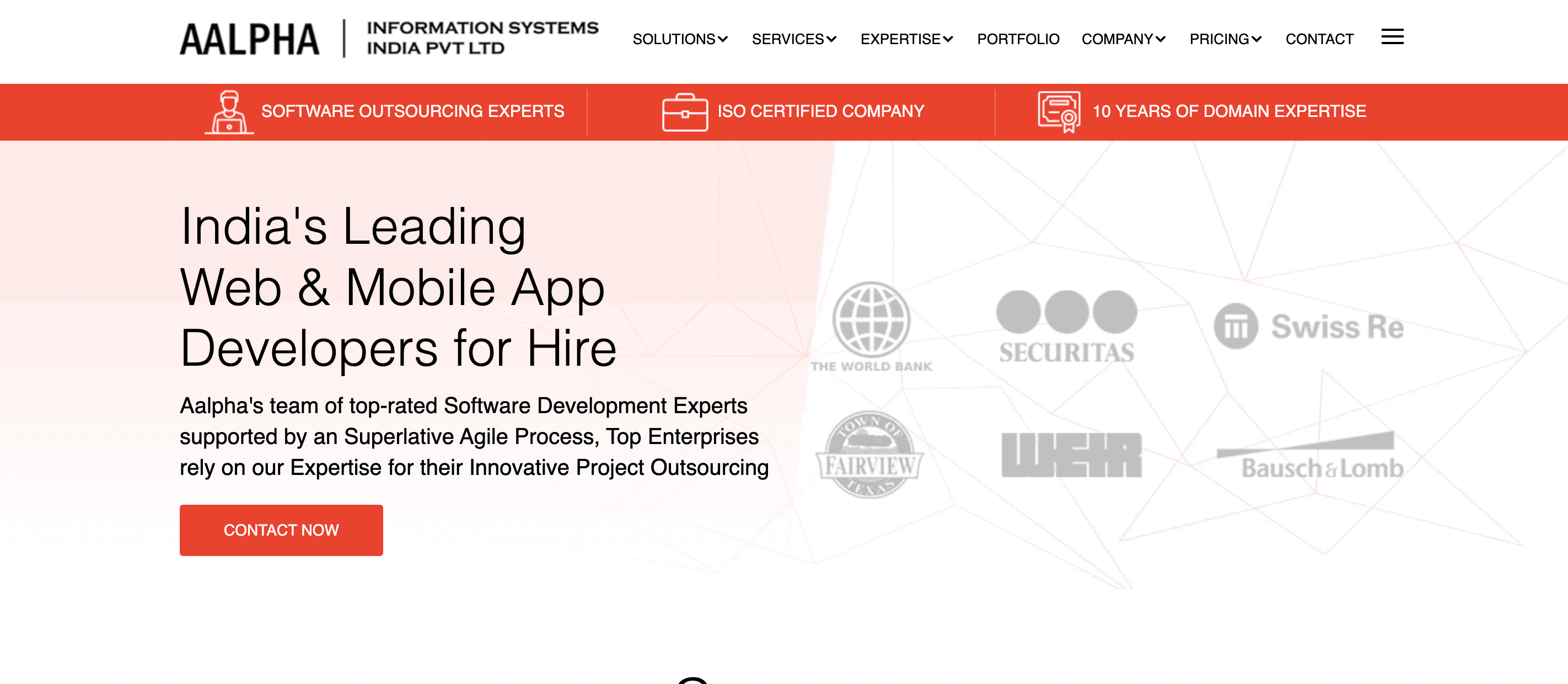 Aalpha Information Systems Pvt. Ltd. is a custom WordPress development company based in the Silicon Valley of India, Bangalore. Founded in 2008, the company has delivered over 5500 projects for clients from 45 countries. 
They have been delivering top-notch and highly customizable WordPress solutions for the last 15 years. Their team of top WordPress developers holds mastery in services such as custom WordPress development, WordPress modifications, WordPress plug-ins, Speed optimization, WordPress Migration, and much more.
The Indian WordPress programmers are among the highly skilled and cost-effective programmers, and hiring them can save you up to 60% in cost compared to other nations.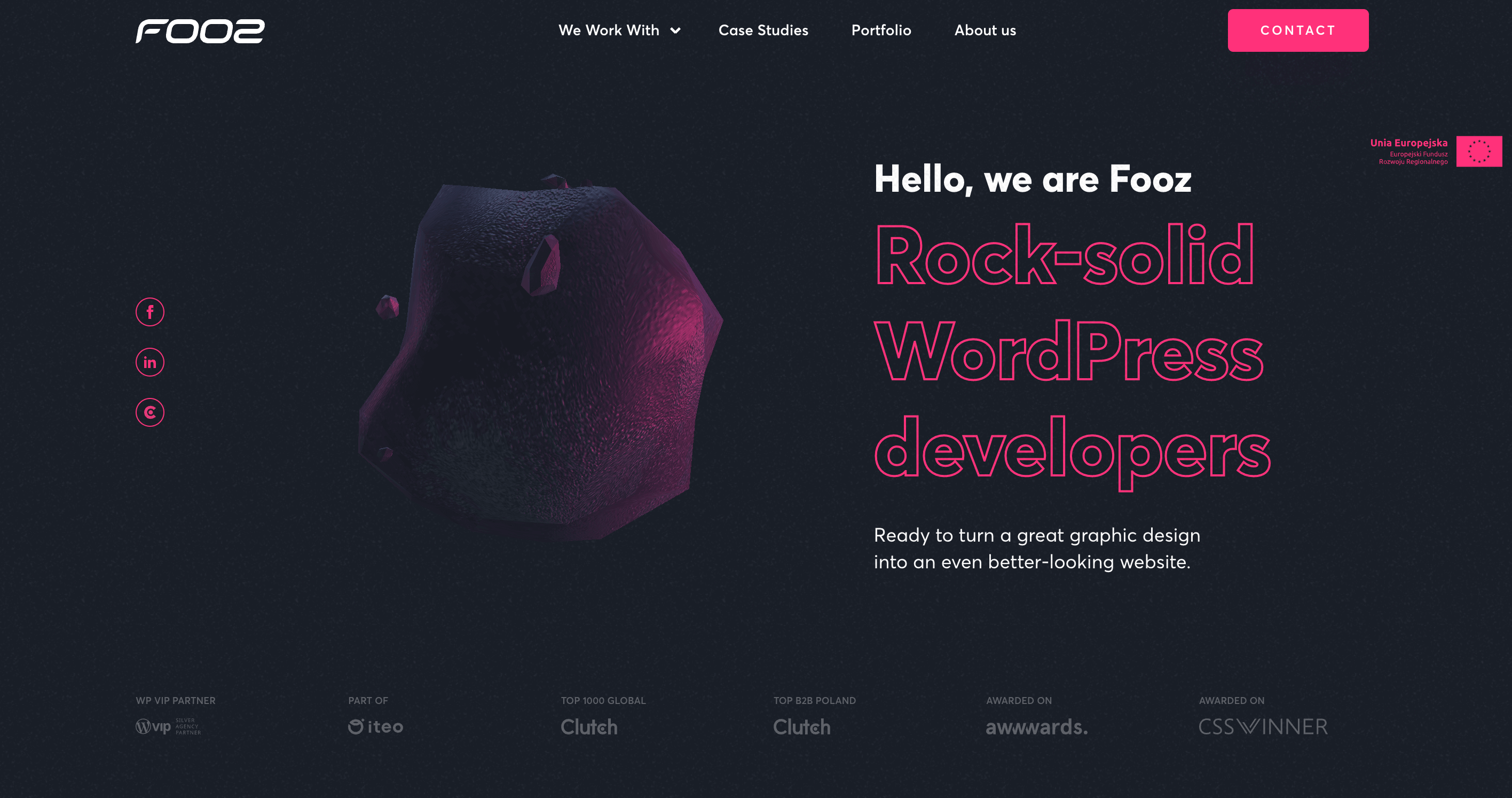 Fooz is an industry-leading WordPress development company based in Poland, offering the best WordPress developers who excel at building big and highly complex projects. Whether you are a SaaS company founder, marketing team leader, or an individual entrepreneur, Fooz covers you in all budgets and timeframes. 
Fooz delivers custom WordPress websites with a strong focus on SEO and design for SaaS companies. They also help with WordPress migration and maintenance. 
Along with excellent WordPress programming skills, excellent communication, and cost-effectiveness, they offer a warranty of 12 months on all their projects and provide 30-day free support on project acceptance.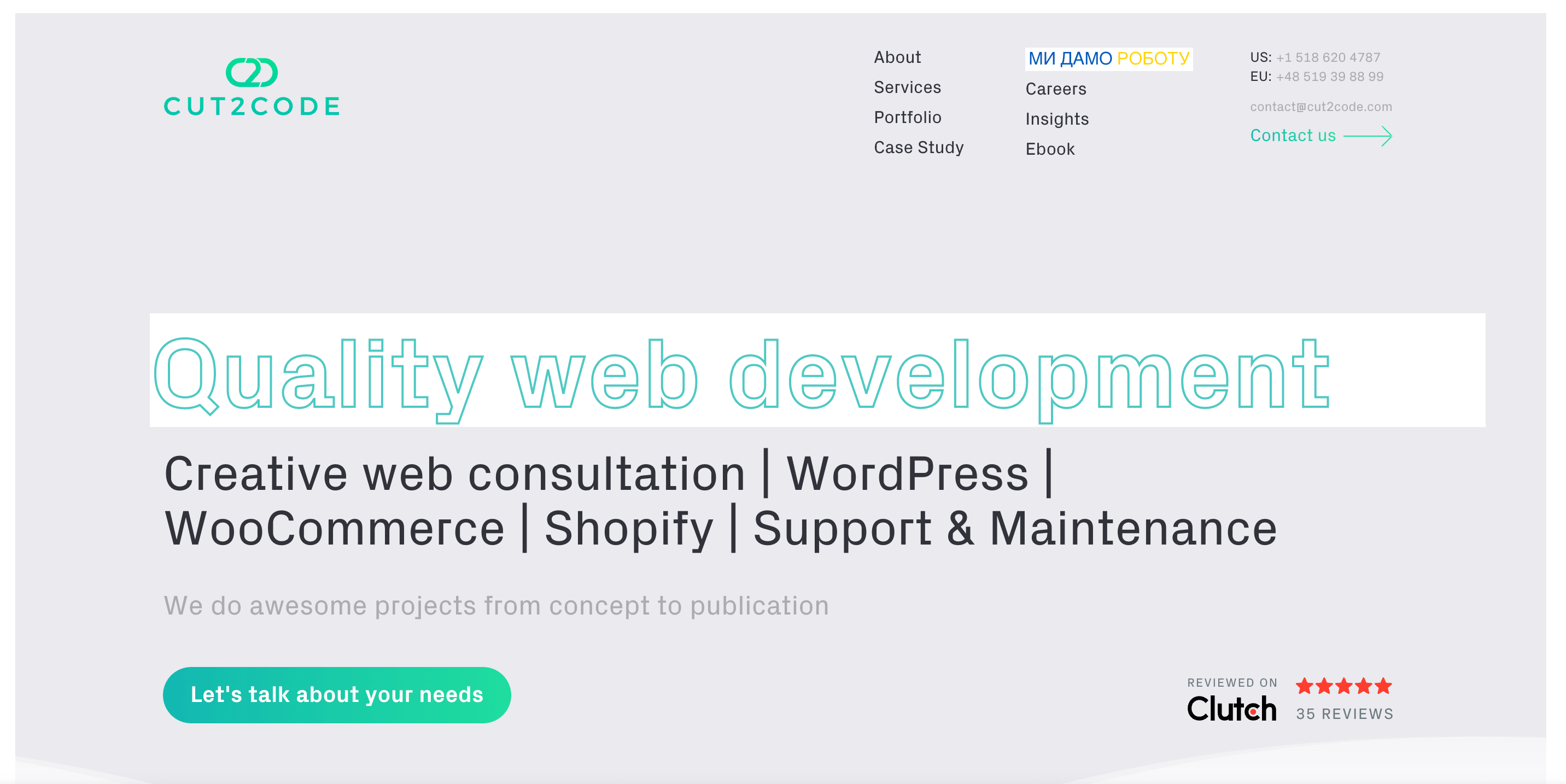 Cut2Code is one of the best WordPress development companies from Poland with a global client base. They have a team of 30 members who'll deliver exceptional WordPress solutions tailored precisely to your needs. Being in this market for 6+ years, they have completed more than 300 projects.
Their developers are experts at modifying and migrating existing websites to WordPress. Along with WordPress development, they also offer WooCommerce and Shopify store building. 
Cut2Code's tech stack includes HTML, CSS, MySQL, Ajax, React, and much more. They also use tools like WP Rocket, Wordfence, and Yoast to optimize the website's SEO, performance, and security.
Their portfolio covers various brilliant projects from industries such as Education, Healthcare, and Real Estate.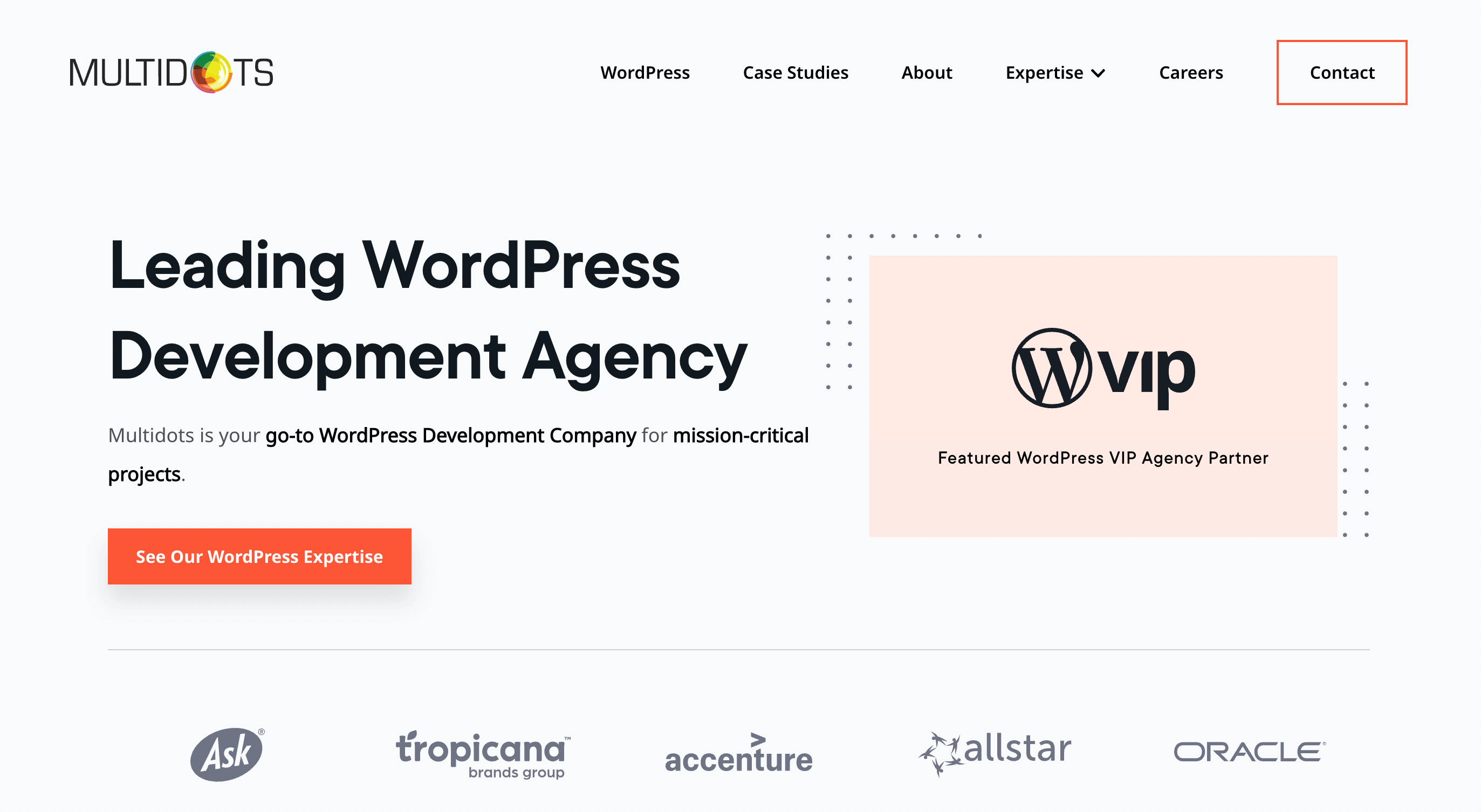 Multidots is an Inc. 5000 company and one of the top WordPress development companies in the world. They are also a WordPress Gold VIP partner, which is why they are the first choice of companies from North America, Asia, and Europe. 
Founded in 2009, Multidots has been helping its clients maximize their web-based monetization initiatives by focusing on website performance and efficiency for over a decade. 
Their WordPress development services include WordPress migration, Django to WordPress migration, Sitecore to WordPress migration, Drupal to WordPress migration, WordPress multisite development, and Migration to the WordPress VIP platform.
The best part of cooperation with Multidots is all their services are ROI driven, performant, scalable, and secure. So, hire their WordPress developers to bring extra growth and profitability to your company.
Some of their notable clients are Ask Media, Tropicana (PepsiCo Venture), the Association of American Publishers, and Storyful (Newscorp Ventures). 
CSSChopper is a full-service web development company with some of the best WordPress developers from New York. They have served more than 7500 clients with 9000+ successfully implemented projects. 
Thanks to their dedicated services and diligence, world-leading review platforms such as Clutch, The Manifest, GoodFirms, YourStory, and others awarded them as a Top web development company.
CSSChopper provides all sorts of WordPress development services, from revamping your existing WordPress website to building one from scratch. Some other WordPress-related services cover Design to WordPress development, HTML to WordPress migration, Plug-in and API development, WordPress VIP development, and WordPress 6.1 + ReactJS development.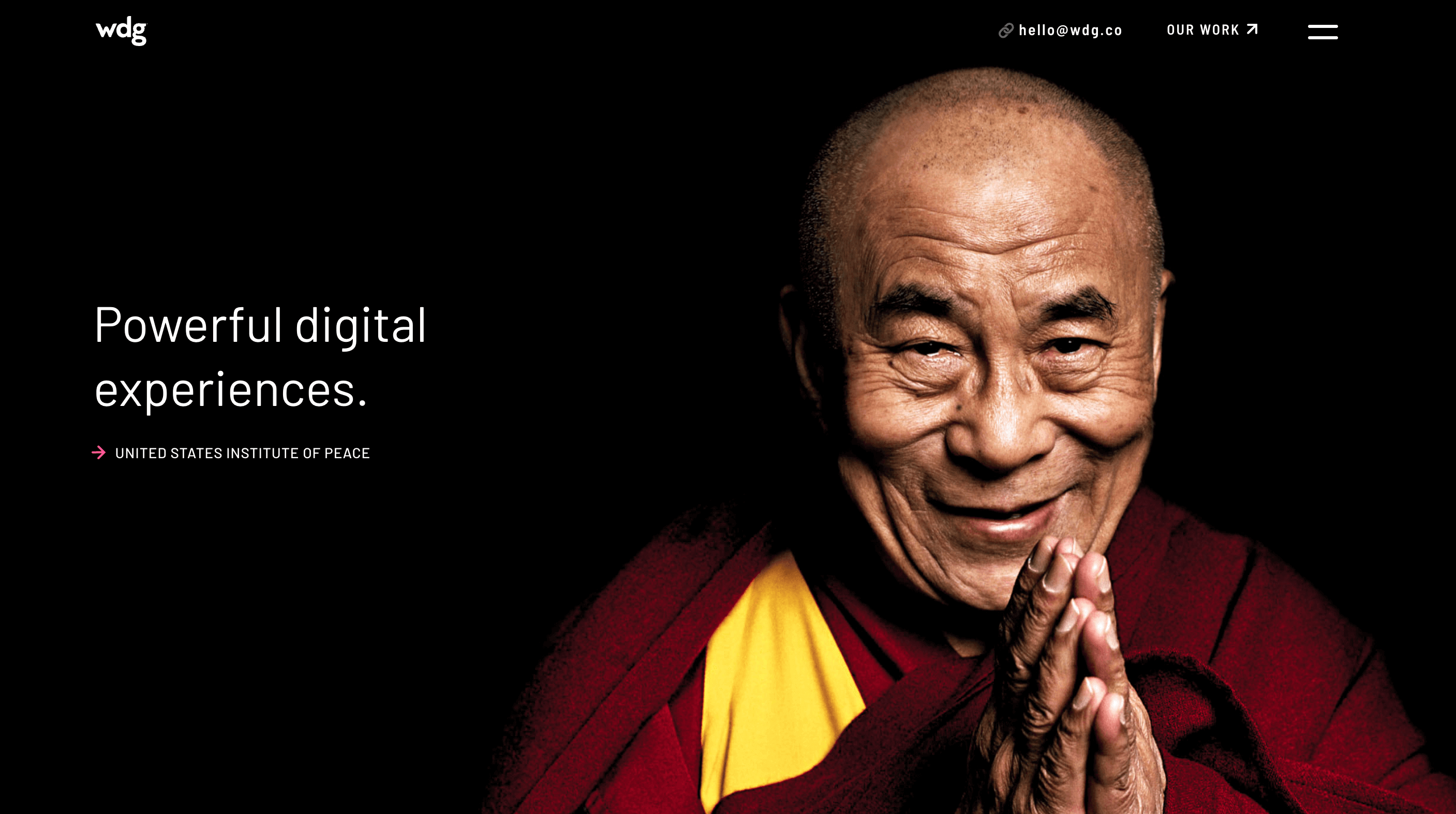 WDG, known as Web Development Group, is an Inc. 5000 company and an award-winning WordPress and Drupal agency specializing in content strategy, brand building, and web development for enterprises and startups.
They are among the WordPress VIP gold partners and are recognized as one of the Top 1000 Global Companies by Clutch. With over 50 reviews and a 4.9-star rating on Clutch, WDG is a leading WordPress development agency you can trust with your project.
They offer all sorts of WordPress-related services, from custom themes to site migration. Some migration tasks they can cover include database export, Excel spreadsheet migration, and Drupal migrations.
In addition, they offer comprehensive integration services for WordPress websites to make them more functional, high-performance, and secure. WDG's experts can also build custom API, SSOs (Single sign-on), and plug-ins to make your website a digital hub.
Some of their prominent clients are Barnes and Noble, the Federal Reserve Bank, and the University of Pennsylvania.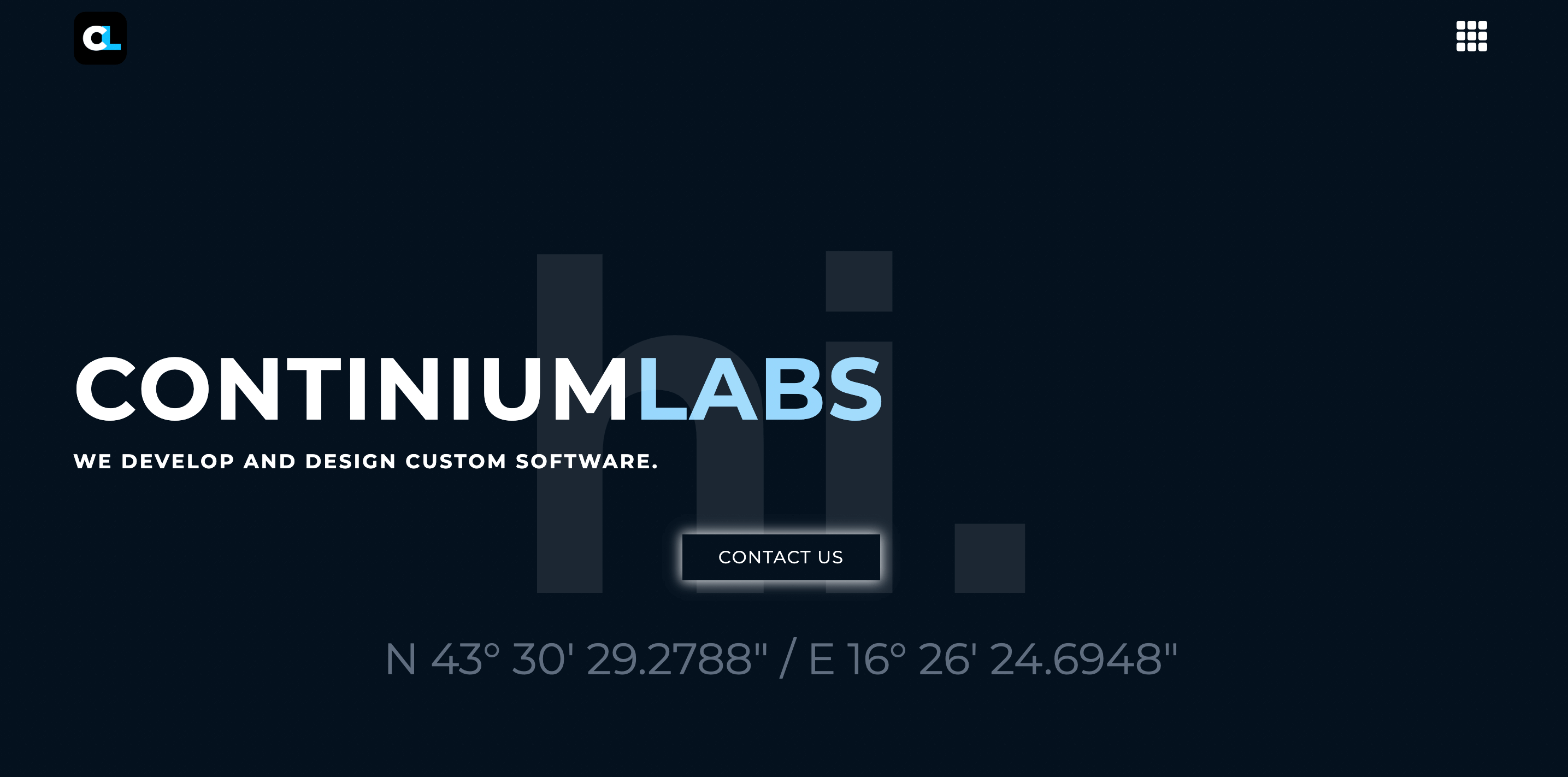 Continium Labs is a fast-growing cloud-oriented company based in Croatia, specializing in WordPress development. They offer full support for software development, deployment and DevOps. Their team of passionate web developers strives to create innovative and high-quality software solutions tailored to meet their clients' specific needs. By focusing on product development, quality assurance, and scalability, Continium Labs can optimize any WordPress project to ensure it meets the unique requirements of its clients.
Whether you're starting a new WordPress project or optimizing an existing one, Continium Labs can help you take your business to the next level with a powerful website. They collaborate with both startups and enterprises in various industries, providing them with extensive tech skills and knowledge to ensure each project is completed to the highest standard. Some of the additional technologies they work with include JavaScript / TypeScript – React, Angular, Express.js, Nest.js, and C# – ASP.NET Core.
With a comprehensive range of capabilities, skills, and expertise, Continium Labs can help you implement any WordPress project, big or small.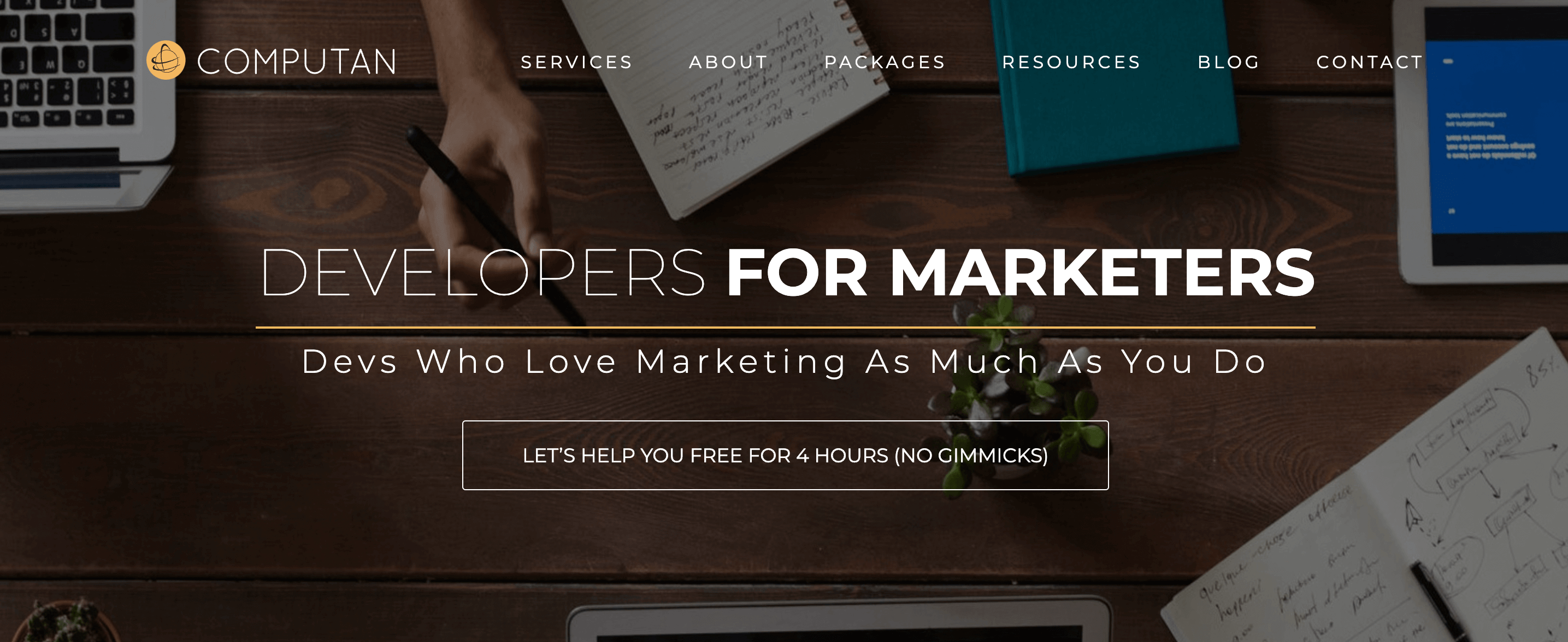 Computan is one of the leading WordPress development firms with an extensive history based in Canada. Founded in 1987, it has been helping marketers and businesses with development and programming for over three decades. 
With more than 80 experts on board, Computan works with a vision to accelerate clients' businesses with a unique combination of technology with marketing. 
WordPress development services take an important place in their expertise. They include WordPress site development, WordPress plug-in development and integration, and WordPress theme creation and customization. 
Whether you need to build a brand new website or integrate your existing systems with other platforms, Computan has the rich experience to cover all your WordPress-related needs.  
If you are looking for a trusted and experienced WordPress development agency for your company, Osom Studio is the one you can confidently rely on. Osom Studio is an influential partner of WordPress VIP Silver,  HubSpot, Kinsta, and Drupal. 
They offer all sorts of WordPress and WooCommerce services ranging from website building to maintenance.  Some industries they serve include Information Technology, eCommerce, Manufacturing, and Business Services. 
Conclusion
WordPress is a powerful and easy-to-use tool that lets you build an excellent website of any type and complexity. However, building a custom website with sophisticated features and integrations might take a lot of time, effort, and special skills.
As for a startup founder, getting the work done under minimum time and budget is a priority. Therefore, it's best to hire professional WordPress developers possessing expert knowledge and skills who'll help build a fast, performant, and SEO-based website according to your unique business needs.
We hope this list helps you find the best WordPress development partner for your upcoming web development project to implement it at the highest level.
If you want us to feature your WordPress development agency in this list, contact us today. Send us an email with the details, and we'll decide whether it's an appropriate addition after a thorough evaluation.