For a modern business striving to succeed in the digital era, it's vital to develop a robust web presence. 
Angular is one of the oldest and most widely used JS frameworks for creating exceptional websites and web apps, offering killer benefits like extensive documentation and Google's support, custom components, real-time testing, improved design architecture, code reusability, etc. 
Besides building dynamic single-page applications, AngularJS gives you the capability to implement complex and high-performance web apps with comprehensive functionality. 
However, creating a highly interactive, flawless app or website with AngularJS for your business requires deep framework knowledge and expert programming skills. 
If you're looking for top AngularJS developers to turn your ambitious ideas into a full-fledged web solution quickly and at the highest level, read on.
We've prepared a list of the best AngularJS development companies with rich expertise and years of experience delivering exceptional web products for customers worldwide.
The Best AngularJS Development Companies With Impressive Expertise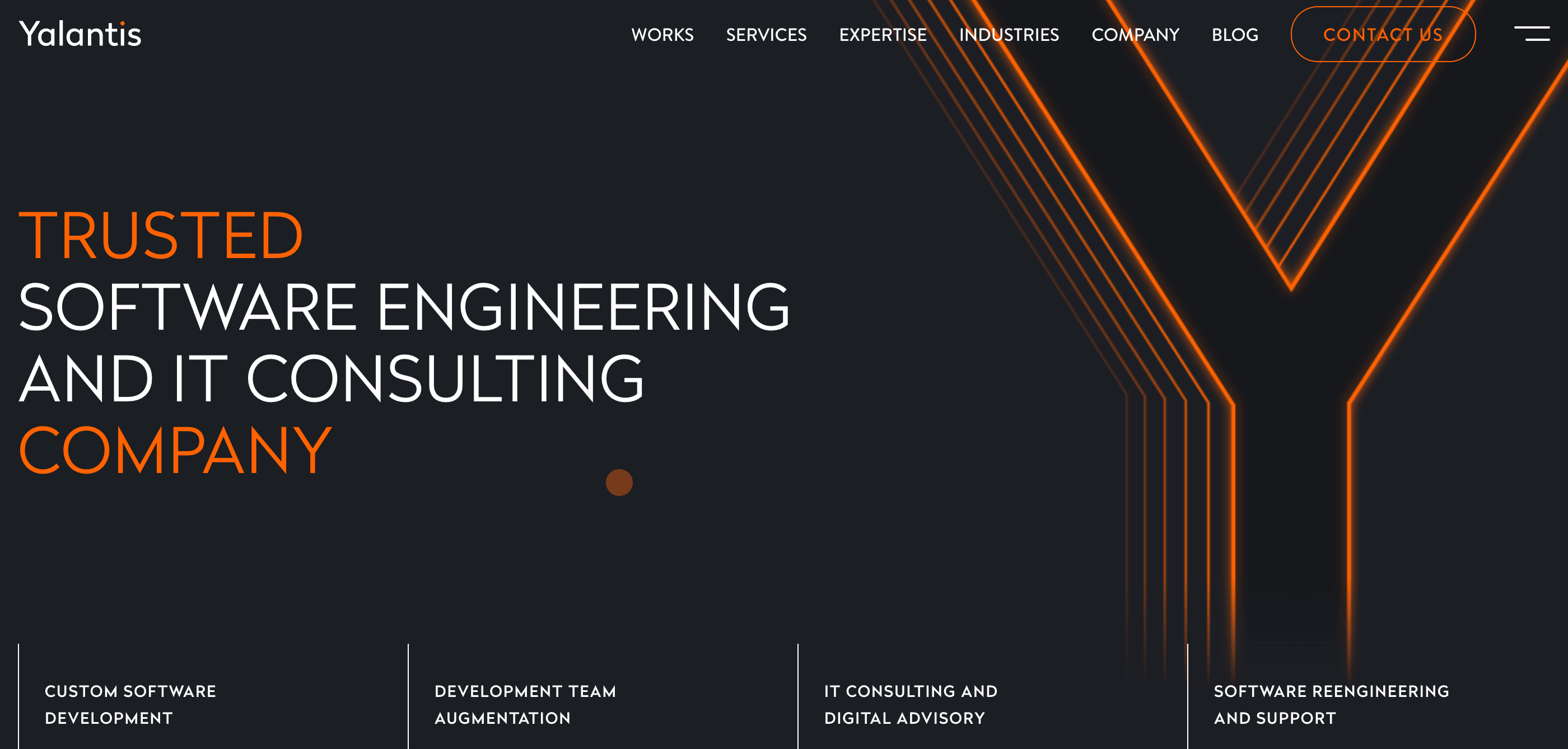 Yalantis is an ISO 9001/IEC 27001-certified, highly experienced software engineering company based in Ukraine with an international presence in Poland, Cyprus and Estonia. 
Having more than 13 years of experience, Yalantis offers a fantastic spectrum of IT services, particularly custom software development, team augmentation, consulting and digital advisory, and software reengineering and support.
Yalantis works with a broad technical stack, including AngularJS, and has domain expertise in Supply Chain, Healthcare, and Fintech areas.
Rated as one of the TOP 10 AngularJS Development Companies on Clutch, Yalantis will provide you with the best AngularJS developers and services, perfectly meeting your business requirements.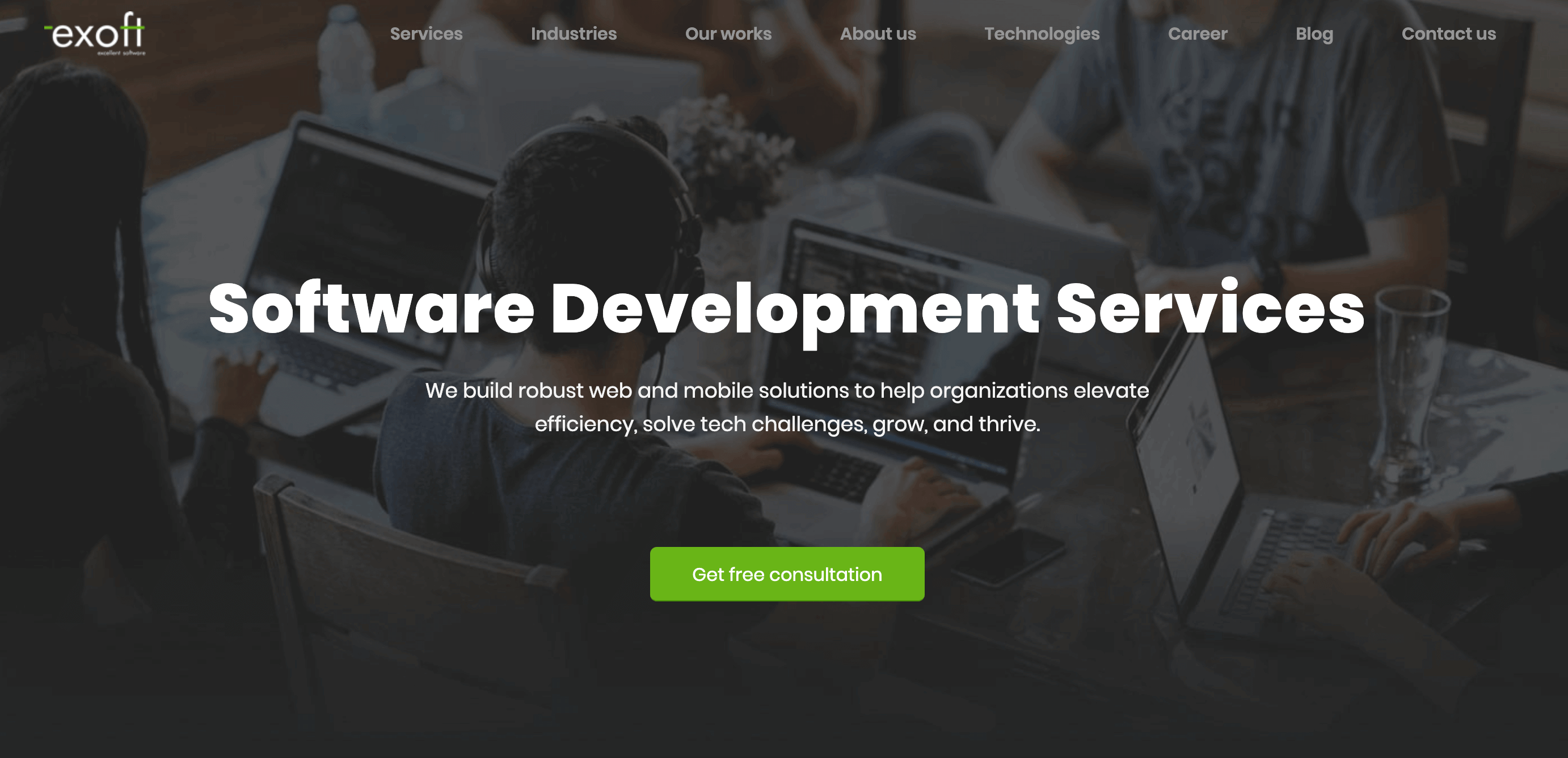 AngularJS development services are among the core technologies on which Exsoft focuses. The company has worked hard to deliver impactful results for clients within various industries since 2013.
Working with Exsoft will give you numerous benefits, such as a flexible and transparent approach, a wide selection of cooperation models, and an easily accessible expert team. 
Exsoft's experts possess in-depth AngularJS skills and masterfully use this technology to help businesses achieve their ultimate objectives with top-notch web solutions. Their expertise also covers .NET, React, Xamarin, and Asp.net. 
Exsoft's significant background in building dynamic video-streaming, eCommerce, and content management apps will help you conquer the market with impactful digital products.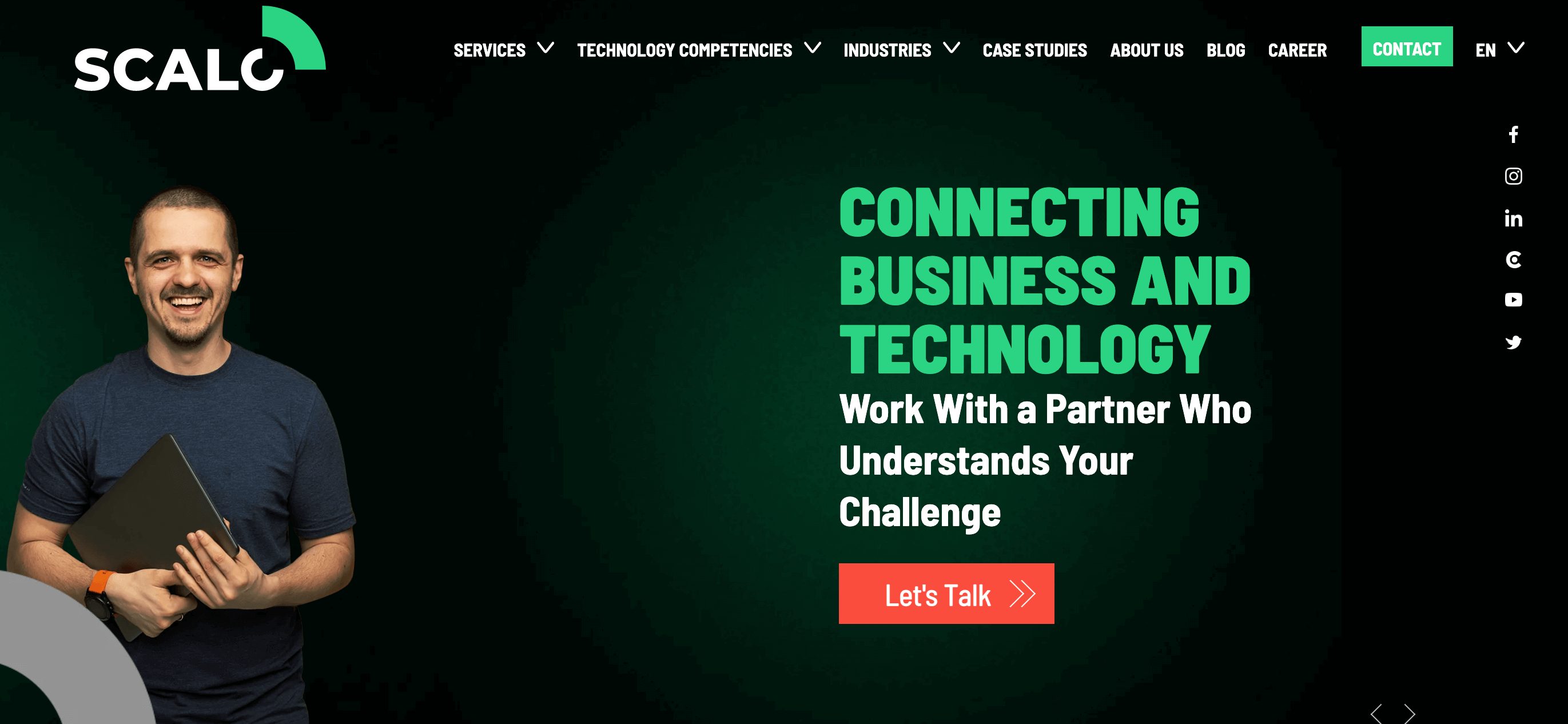 Scalo is a globally recognized IT star in such industries as Banking, Fintech, Media, Entertainment, eCommerce, Healthcare, Manufacturing, and Customer Service, with more than 750 successfully delivered software projects. The company is located in Poland and has over 600 software developers on board. 
Scalo's portfolio includes numerous impressive solutions, making it one of the top AngularJS companies worldwide. They claim to be a reliable partner for your business by deeply understanding your challenges. 
Using a complex approach to project delivery, Scalo provides full-cycle software development services. They possess a wide range of software competencies with strong expertise in front-end development (using Angular, AngularJS, and React) and back-end development (using JAVA, Python, and .Net).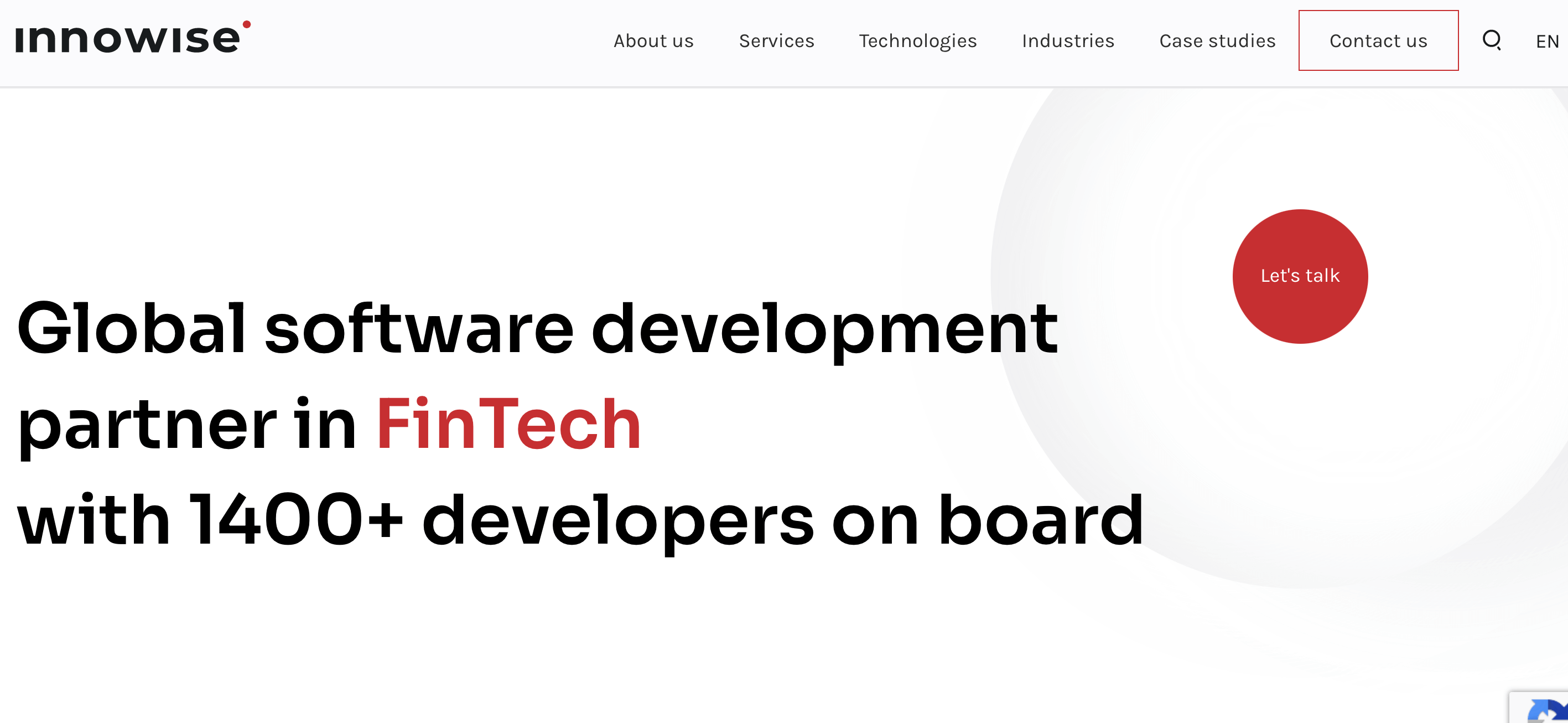 Founded in 2007, Innowise Group is keeping pace with the IT market trends to bring value to customers' businesses. You'll definitely find the best AngularJS developers at Innowise Group, as they have 15 years of experience in IT services, including Angular development. The company's achievements and contributions have been highly appreciated by global clients and their end users.
Innowise Group provides top-notch web development solutions thanks to a team of more than 1000 experts with strong skills in AngularJS. Their engineers are driven by a desire to create outstanding web, mobile, and cloud solutions for clients all over the world, using next-generation technologies and trends that will fully satisfy customers' expectations.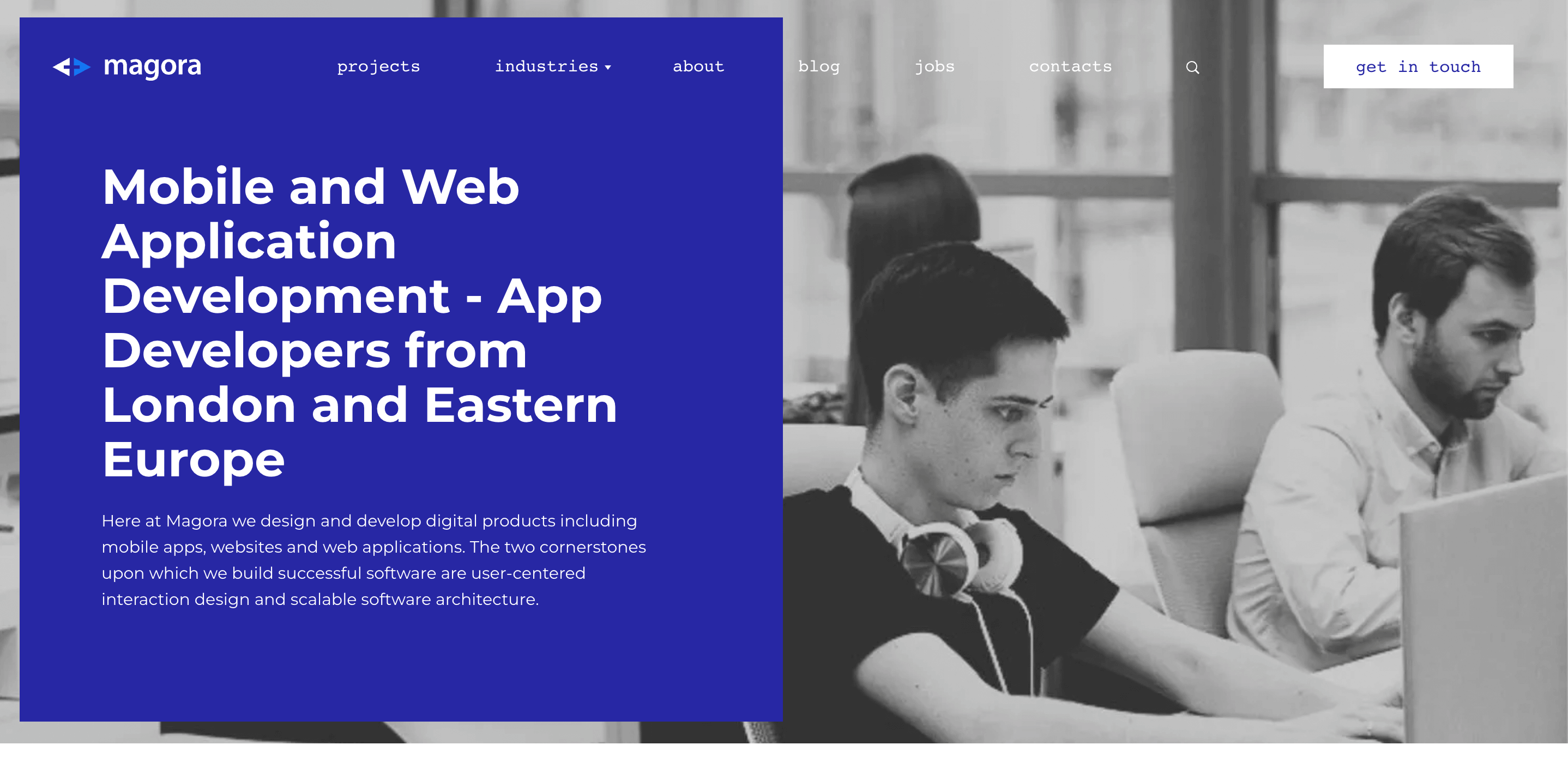 Since 2010, Magora has been providing exceptional digital solutions to businesses across various industries, including Pharma & MedTech, EdTech, E-learning, and eCommerce. As a leading web and mobile development company, they specialize in AngularJS development and offer a wide range of services, including IT consulting, custom software development, UI/UX design, native and cross-platform app development, QA, and team augmentation.
With a team of 150 qualified employees, Magora follows a well-established approach to understanding your business goals, products, and end-users' needs to create the best-fit software that drives your business growth. They have delivered 500+ transformative solutions to clients, adding real value to their success. Whether you have a small or long-term complex project, Magora can take it on and provide honest, transparent, and high-standard services.
The company operates internationally with headquarters in London and boasts notable clients such as Danone, Uber for Wine, Anova, and EasyGuide. If you're looking for top-notch AngularJS development services, Magora is your go-to partner!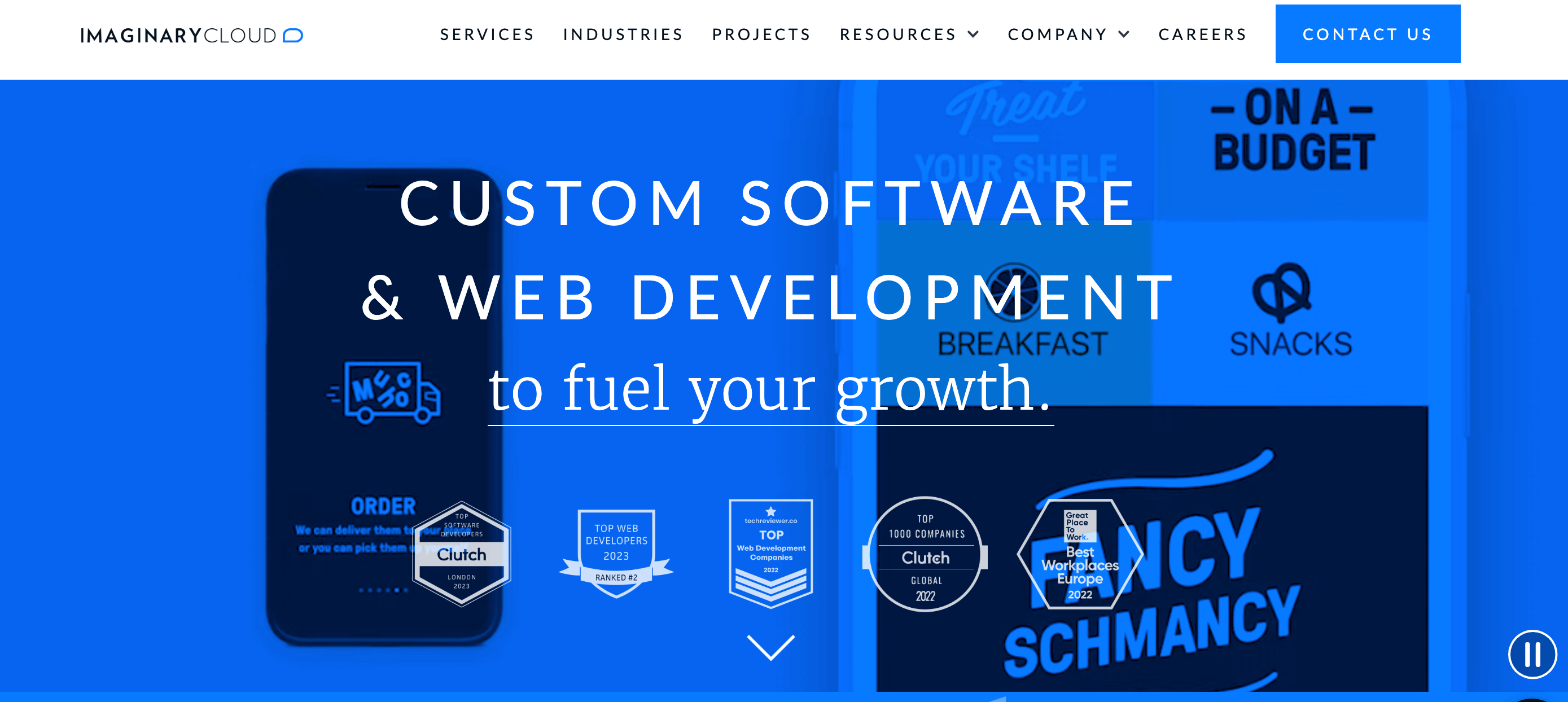 To cover clients' digital needs, Imaginary Cloud offers end-to-end AngularJS development services. The company provides exceptional solutions for the next industries: Agriculture, Education, Energy, Finance, Government, Healthcare, Logistics, Manufacturing, Real Estate, and Security.
Imaginary Cloud's team of highly skilled AngularJS developers will meet any unique requirement of your company, whether the task is to create a custom widget, a learning platform, or an interactive dashboard. Their specialists know what killer features to include in your single-page app to make it more engaging and user-friendly.
The company won 22 awards and was rated as a TOP B2B Software Company according to Clutch. They've got four offices located in Portugal, England, and the USA.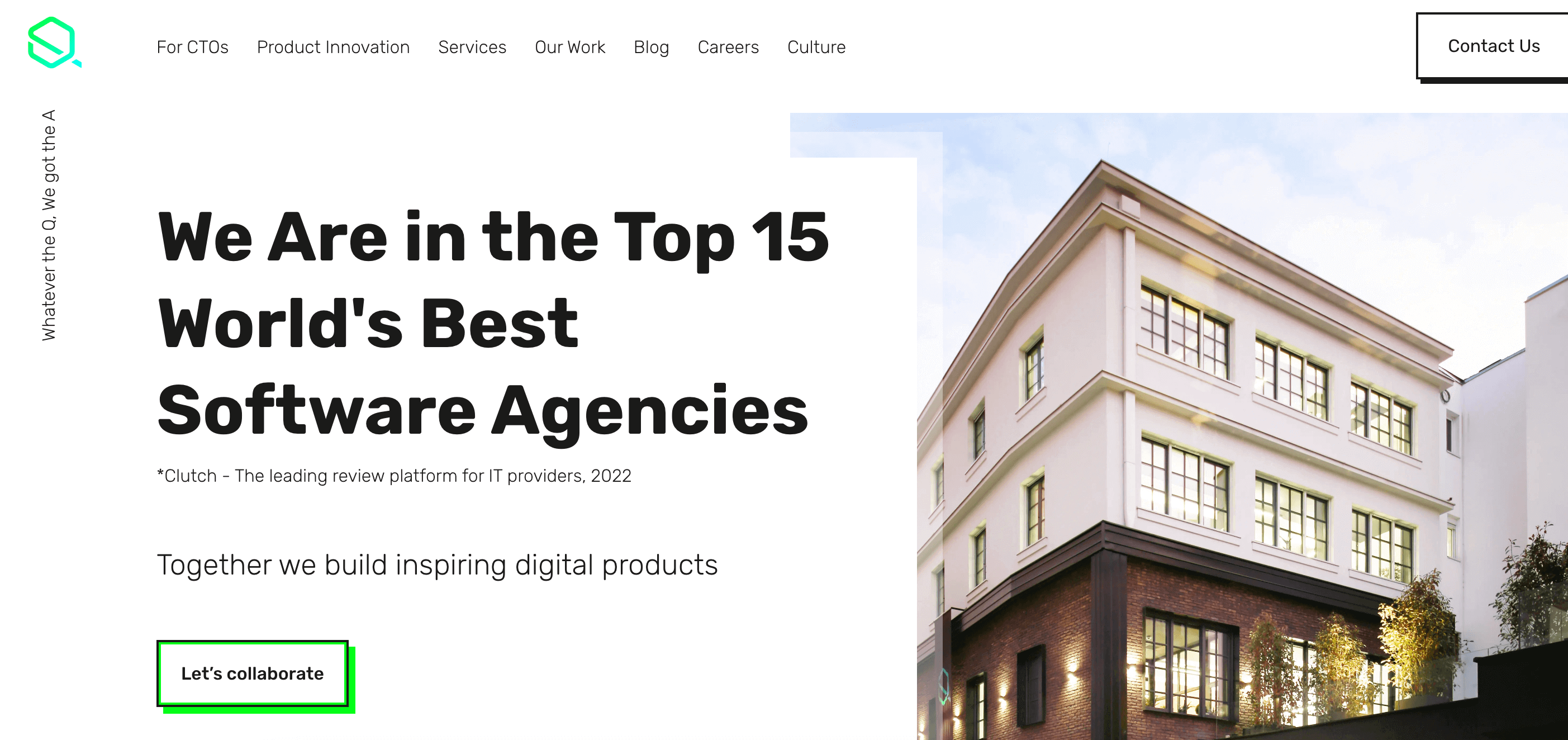 One of the top software development companies worldwide, Q Agency helps various brands turn their ideas into impactful digital products. Some of their notable clients are Coca-Cola, Nestle, Facebook, and BBC. So, if you are looking for a company that's experienced in working with global corporations, then Q Agency is your go-to tech partner. 
Working in many industries, Q Agency's developers implement custom software solutions, including high-performance mobile and web apps, enterprise platforms, eCommerce, and eLearning solutions. The agency has solid expertise in PHP (Symfony, Laravel), JavaScript (AngularJS, React, Vue.js, Node.js) & Frontend, Ruby on Rails, Java, .NET, Python (ML/AI), and DevOps.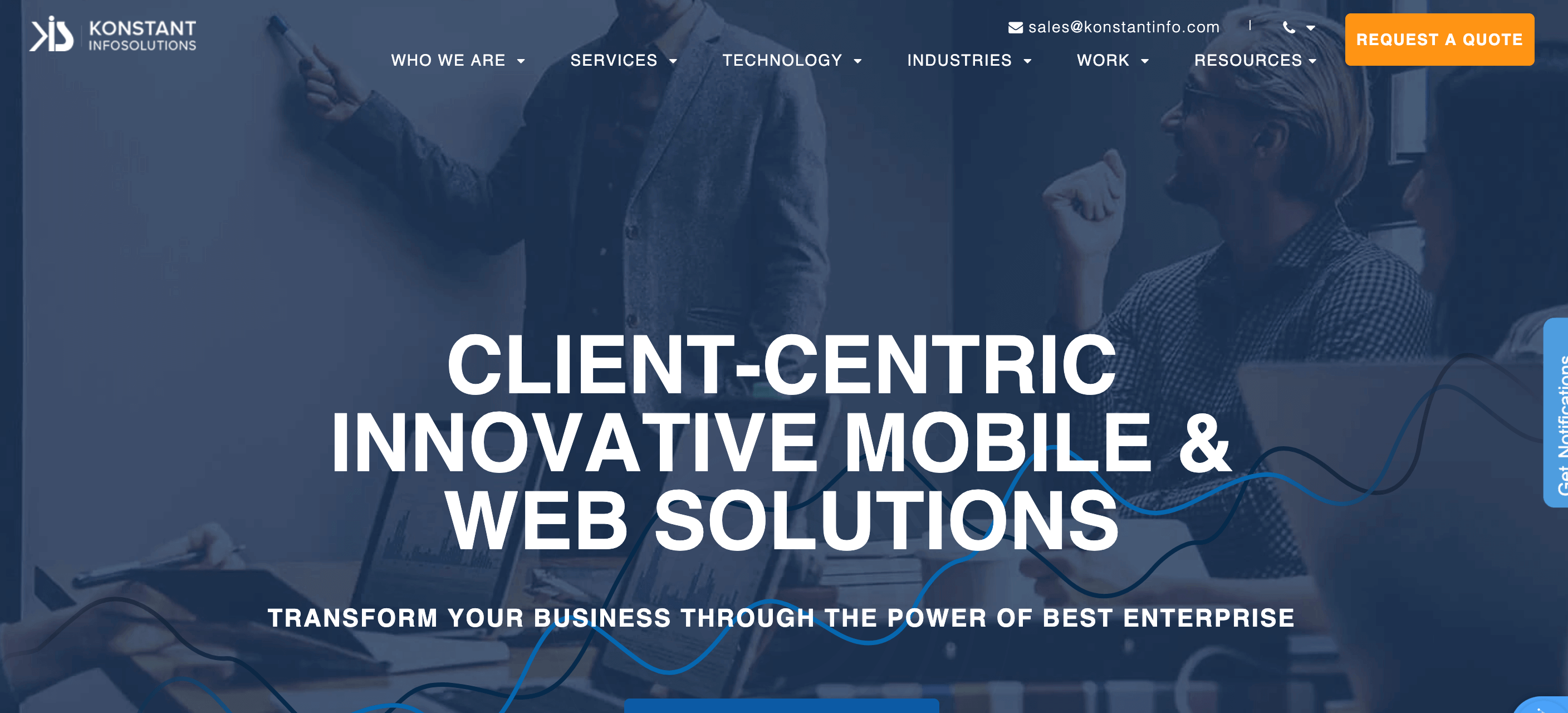 Konstant Infosolutions is one of the most experienced companies in the IT sector, with over 18 years of experience in offering custom web development services for clients around the globe.
They have accomplished over 3000 projects in various industries, including Healthcare, Education, eCommerce, Finance, Media, Entertainment, Travel, Automotive, and more. The company is a leading provider of high-quality development services for building beautiful and aesthetic mobile and web applications using the AngularJS framework. Konstant also provides skilled developers certified in .Net, Joomla, WordPress, PHP, CSS3, Drupal, and HTML5.
The company is focused on process-driven development, and each of Konstant's specialists does their best to deliver impressive web development experience to you.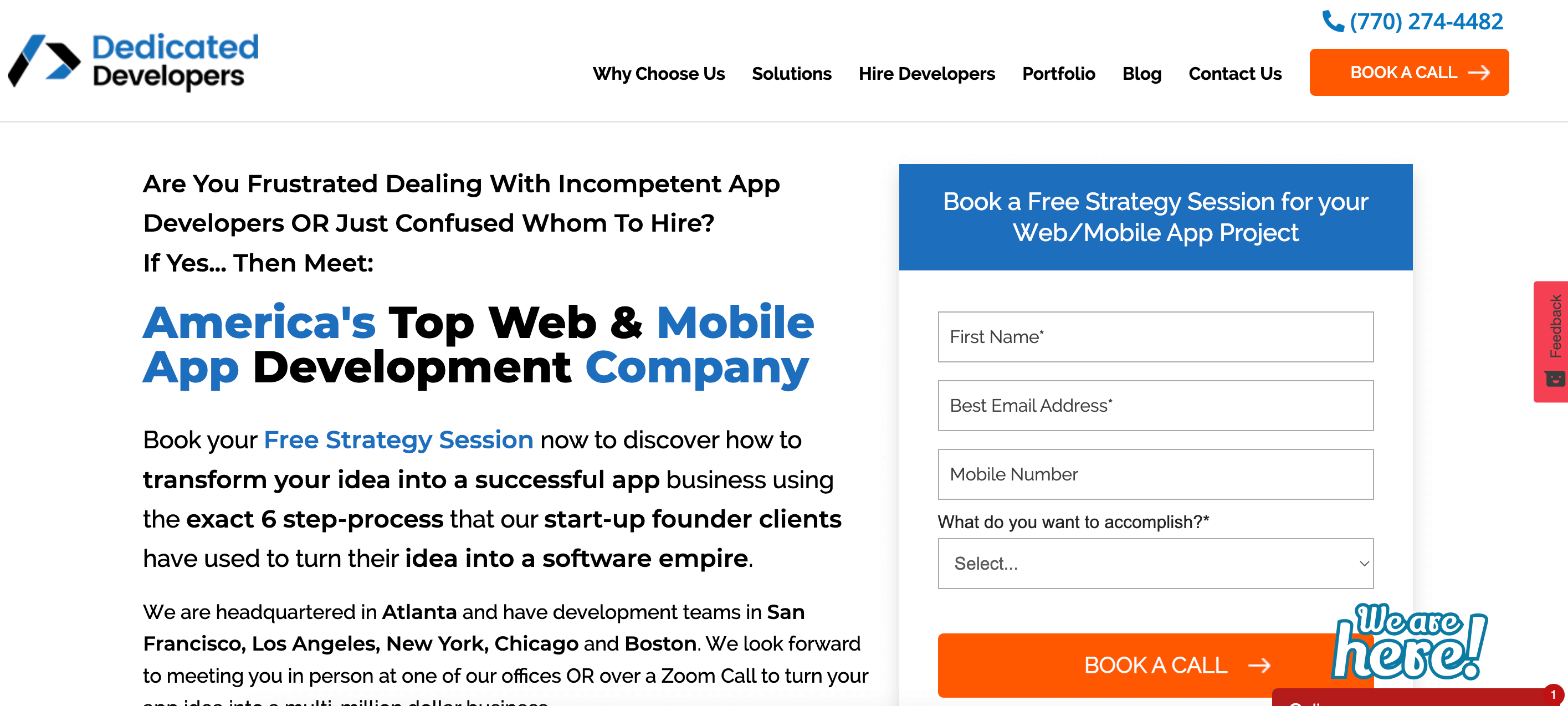 Dedicated Developers is a top AngularJS development company  formed in 2010. They've worked with such famous businesses as Spotify, Facebook, Condé Nast, General Electric, Expedia, and Uber to deliver high-end Angular-powered solutions. 
This American company is known not just for implementing but also for monetizing its projects effectively. When you hire the best AngularJS engineers from Dedicated Developers, be ready to benefit from the superior service and smooth cooperation. Their AngularJS specialists will take your app to the next level, saving you time and effort.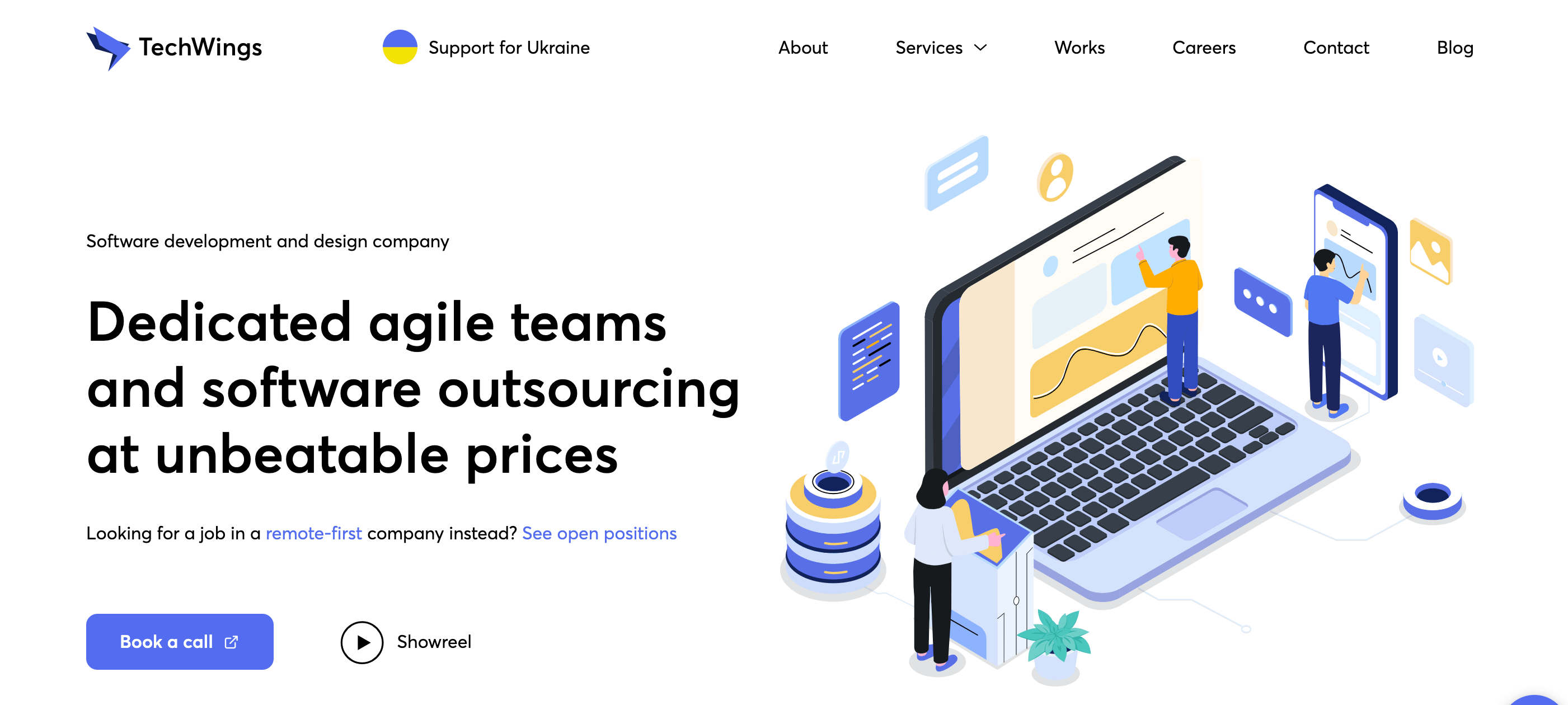 TechWings is one of the best software development companies specializing in creating mobile and web applications with a strong portfolio. They give you access to 60+ top–tier professionals who are available for hire on a per-project basis or for your team augmentation.
With 150+ successfully delivered projects for customers all around the world and great expertise in such industries as AdTech, EdTech, InsurTech, and Retail, TechWings can take on even the most complex projects.
In terms of technologies, Tech Wings is a multidisciplinary company with superior expertise in JavaScript, including AngularJS.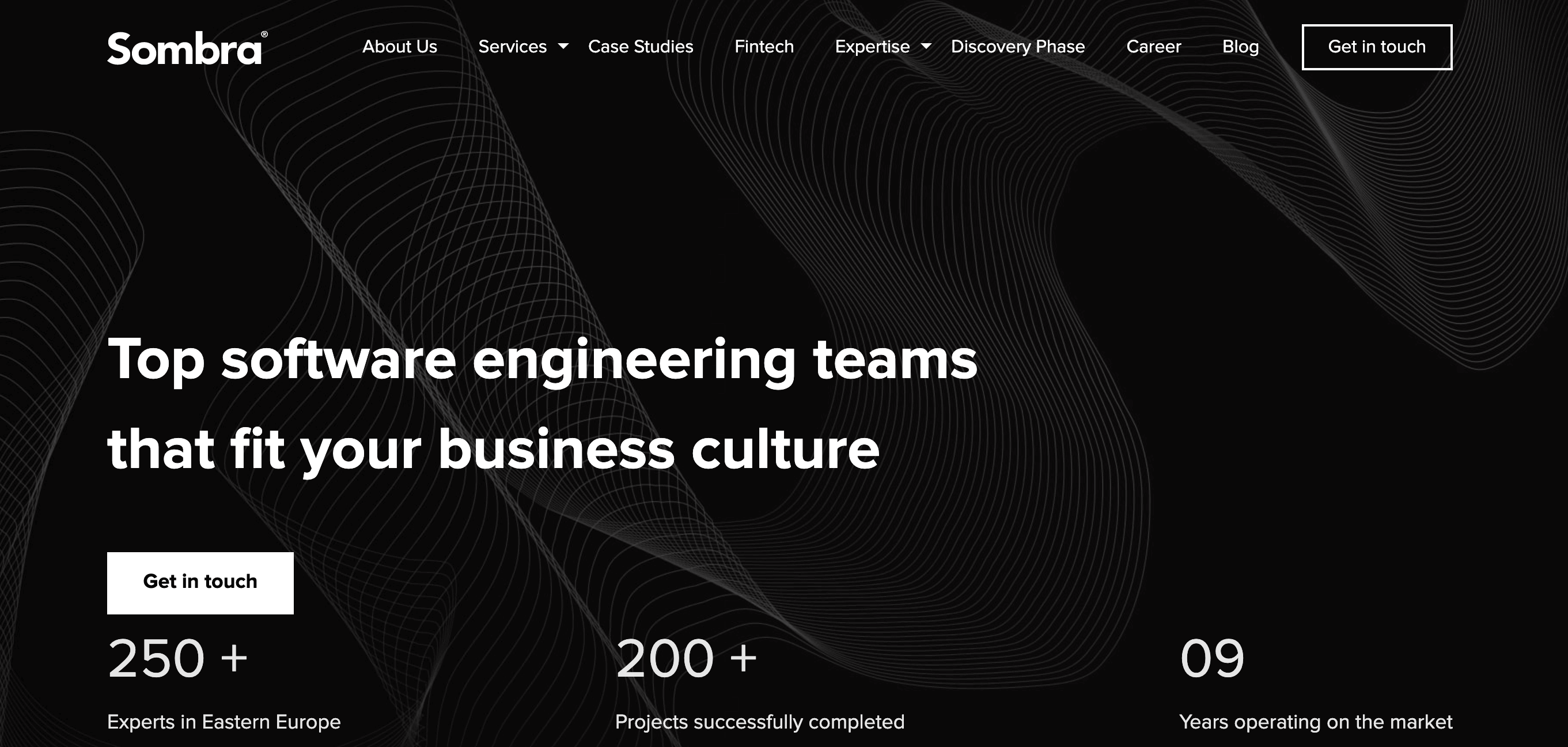 Sombra is a world-class  AngularJS web development company  founded in 2013. If you are searching for talented  AngularJS developers to provide you with best-in-class and feature-rich custom web solutions, Sombra is your choice.  
Their team offers front-end and back-end development services, doing their best at every stage of the project. By this time, the company has successfully delivered more than 200 projects to customers, mostly from North America and the UK.
Conclusion
AngularJS is one of the most popular frameworks for developing dynamic web applications and sites. AnguarJS developers benefit from following the latest trends in single-page app development and easily testing these apps. The demand for working with this framework is growing rapidly. 
You might already have a brilliant app idea and are ready to turn it into a full-fledged product using AngulasJS; thus our list of the top AngularJS developers serves you perfectly. Choose the best-fit dev partner with the most relevant company offers to meet your unique business needs.
If you provide AngularJS development services and want to see your company on this list, drop us a line. After a thorough review, we'll decide whether it's a valuable addition.