The iPhone has become one of the most used devices; millions of people use it to stay connected, study, entertain, and carry out daily tasks. 
As a result, iPhone app development is a booming industry today, with thousands of IT companies specializing in creating innovative and helpful iOS applications.
If you're keen on developing a modern-looking and high-performant iPhone app to stay ahead of the competition, finding a reliable and experienced tech partner might require a lot of time and effort. Not to mention running the risk of hiring an unscrupulous contractor.
Luckily you're here as this post lists the most proficient and highly recognized iPhone app development companies. During the listing process, we've considered such factors as the development team's experience and expertise, the company's track record of success, and their ability to work within the client's budget and time. 
Choose the best one!
The Best iOS Mobile App Development Companies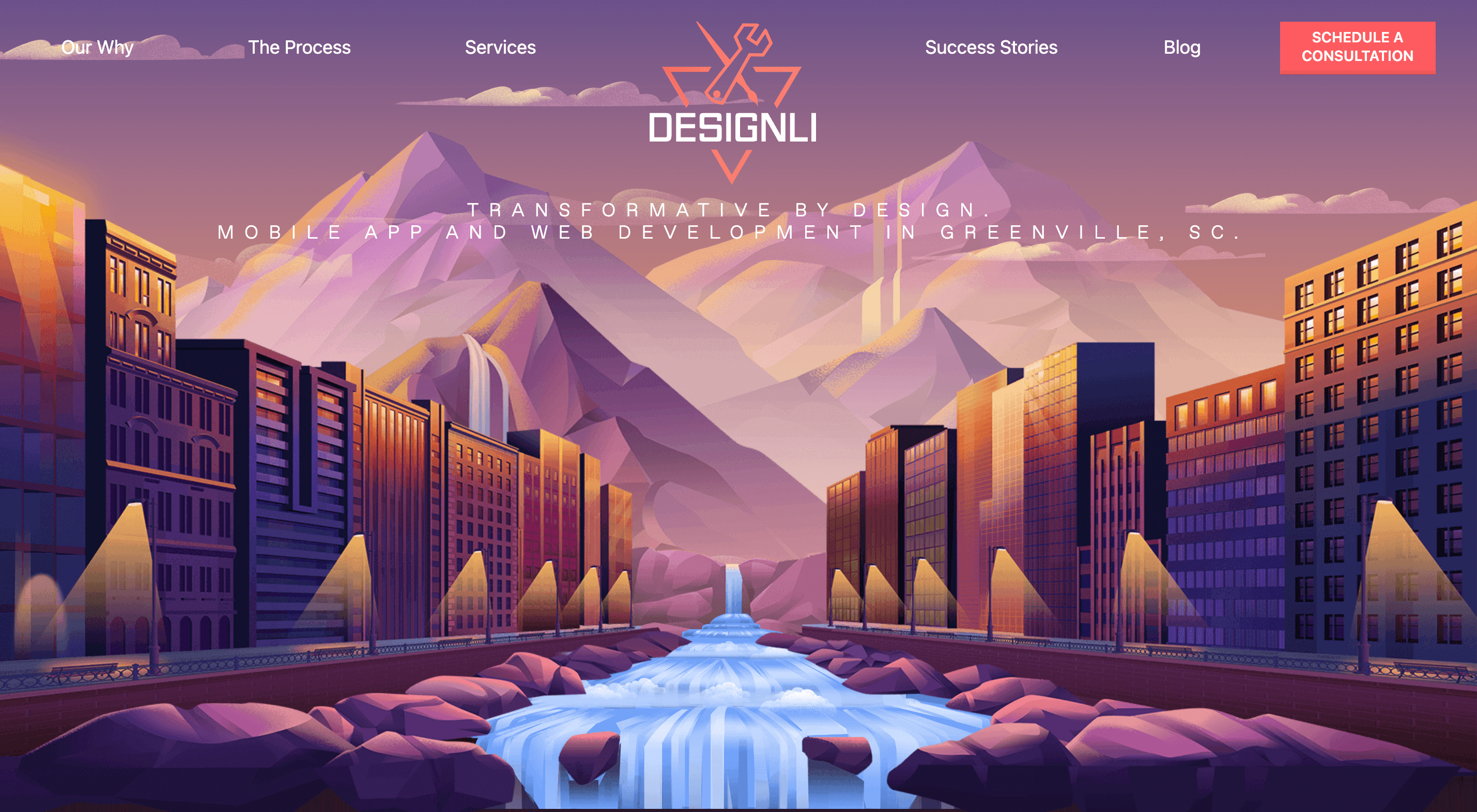 Designli is the top-rated mobile app development company in the Southeast United States, based in Greenville, South Carolina. Established in 2013, the firm specializes in architecting new software concepts and taking clients from "Vision to Version 1" quickly and efficiently. They create robust, scalable, and high-performing end products that work as excellently as they look.
The agency has obtained a prominent reputation among startups, individual entrepreneurs, and enterprises for its smooth process, which includes helping validate new software products with proofs-of-concept and visual prototyping prior to a full-scale buildout. Their team of top-tier engineers handles iOS apps, Android apps, and web systems using Flutter (a cross-platform language) and React, Angular, and Node, adhering to industry best practices for code quality and readability.
Designli's human-first philosophy and its extensive expertise in a broad tech stack ensure clients receive the best-fit products according to their business requirements and models. Putting a focus on the software's ease of use and regular testing, they provide a pixel-perfect implementation of app designs and a consistent UX on all devices. Their attentiveness to detail and professionalism have earned them over 100 five-star reviews across Google and Clutch review platforms from verified previous clients.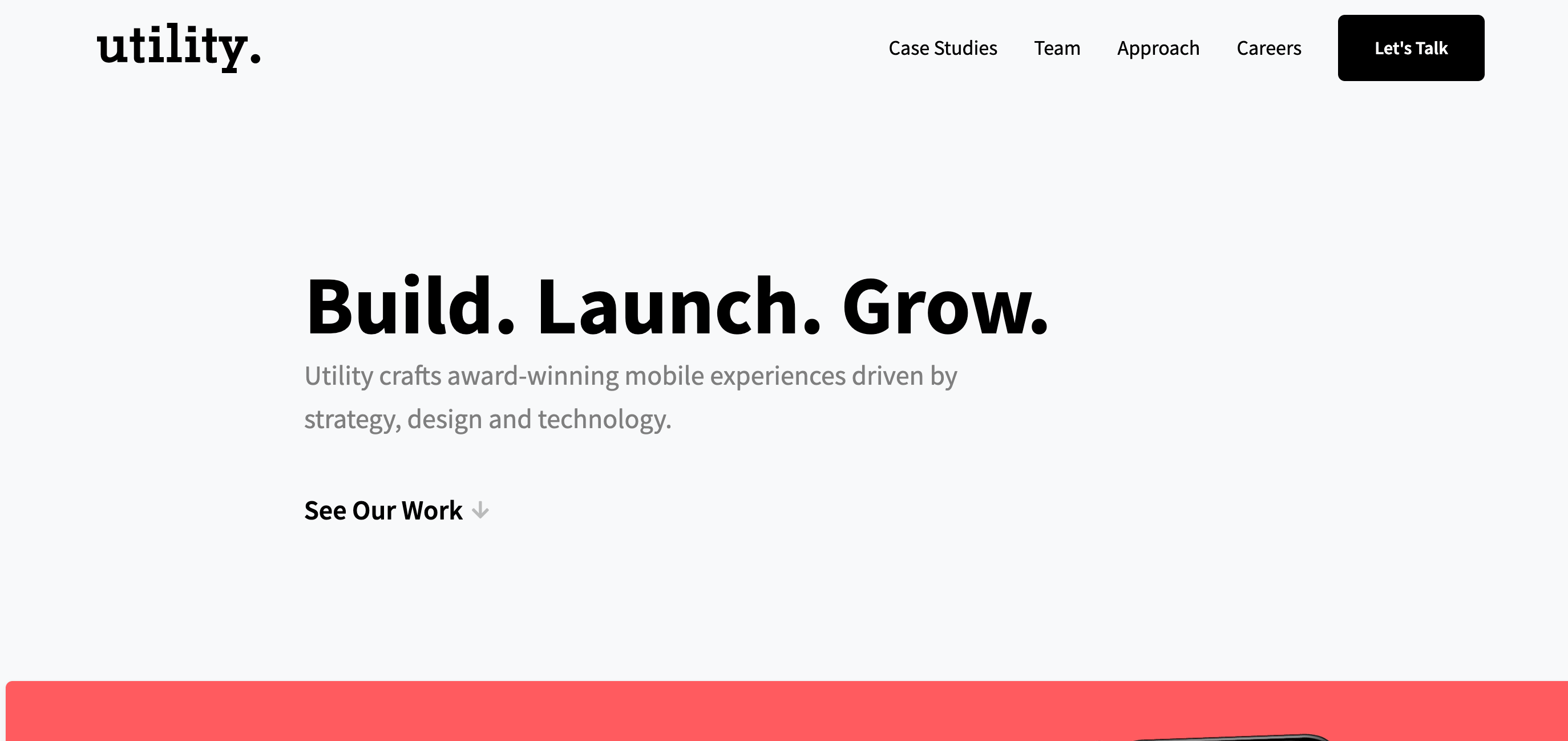 Utility is a top iPhone app development company specializing in building end-to-end mobile products for mobile-first businesses and new ventures. 
Being 10 years on the market, Utility has delivered first-class iOS development for enterprise brands like Airbnb, Samsung, BuzzFeed, Bleacher, and Coca-Cola and for prominent startups like Toor and Football Genius. 
Utility's top-notch mobile app designers and iPhone app developers are industry leaders with deep expertise in iOS app development services and growing products. They perfectly know how to build premium-designed and easy-to-use applications.
Thus if you have a vision of a prominent product that deserves great traction and success on the App Store – Utility is your go-to partner.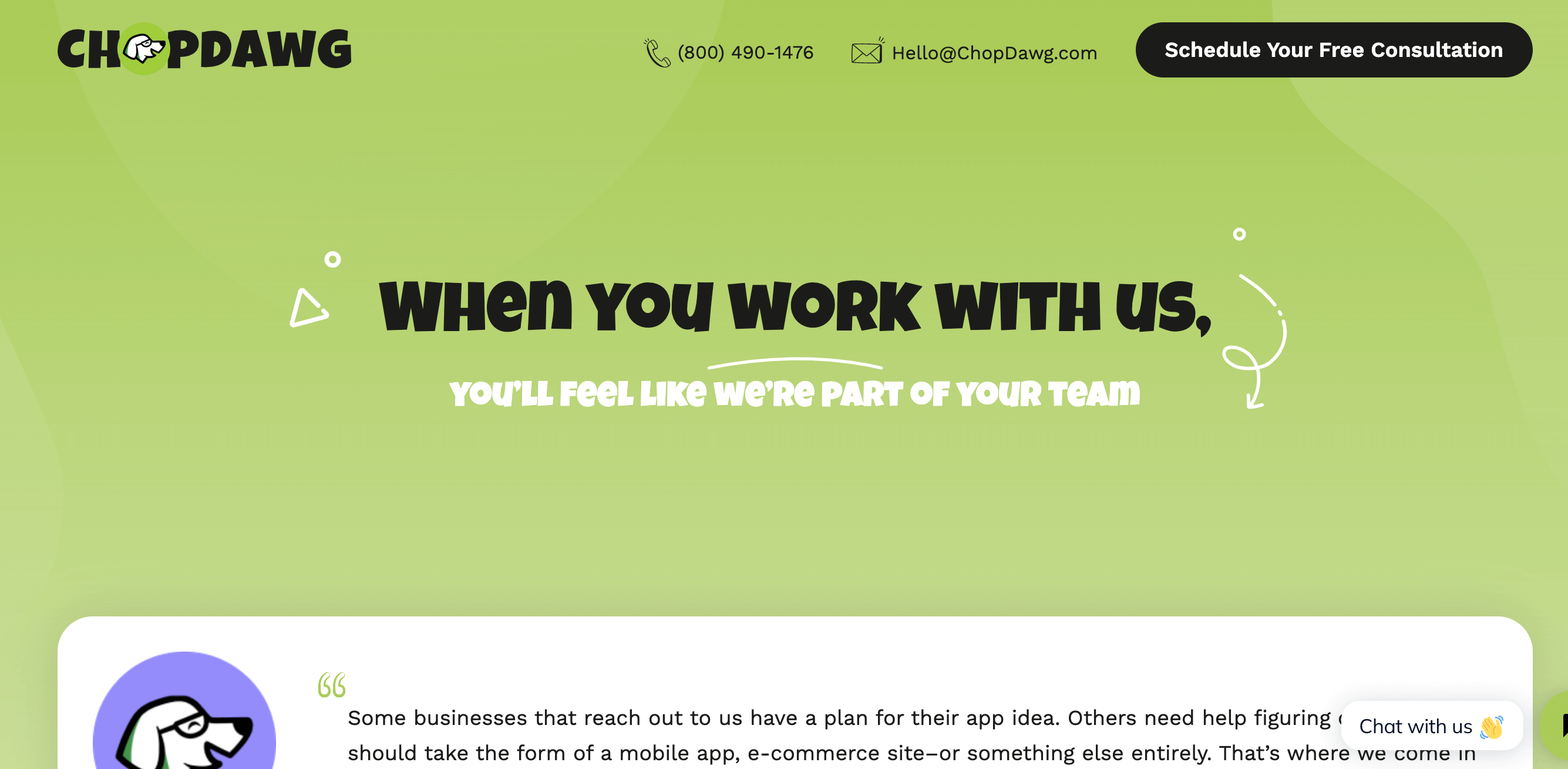 Chop Dawg is a superior app development company founded in 2009 in Philadelphia, USA. The firm is a trusted partner for startups and enterprises worldwide and has already launched more than 400 next-generation apps. 
Chop Dawg's top-notch iOS developers are able to create applications of any type and complexity for a wide range of industries, including Logistics, Real Estate, Fintech, Entertainment, Education, Government, SaaS, Cryptocurrency, and more. It's the first remote US team that has partnered with leading large brands like Siemens, Wawa, LA Gear, and Choice Home Warranty. 
According to Chop Dawg, they operate completely transparently and have detailed project roadmaps, schedules, and quick response time. If you need post-launch support and maintenance – Chop Dawg got you covered with their set-rate hourly services. 
Hire the best iOs app developers from Chop Dawg who are passionate and eager to help you make a successful app with remarkable design, flawless functionality, and a profitable monetization strategy.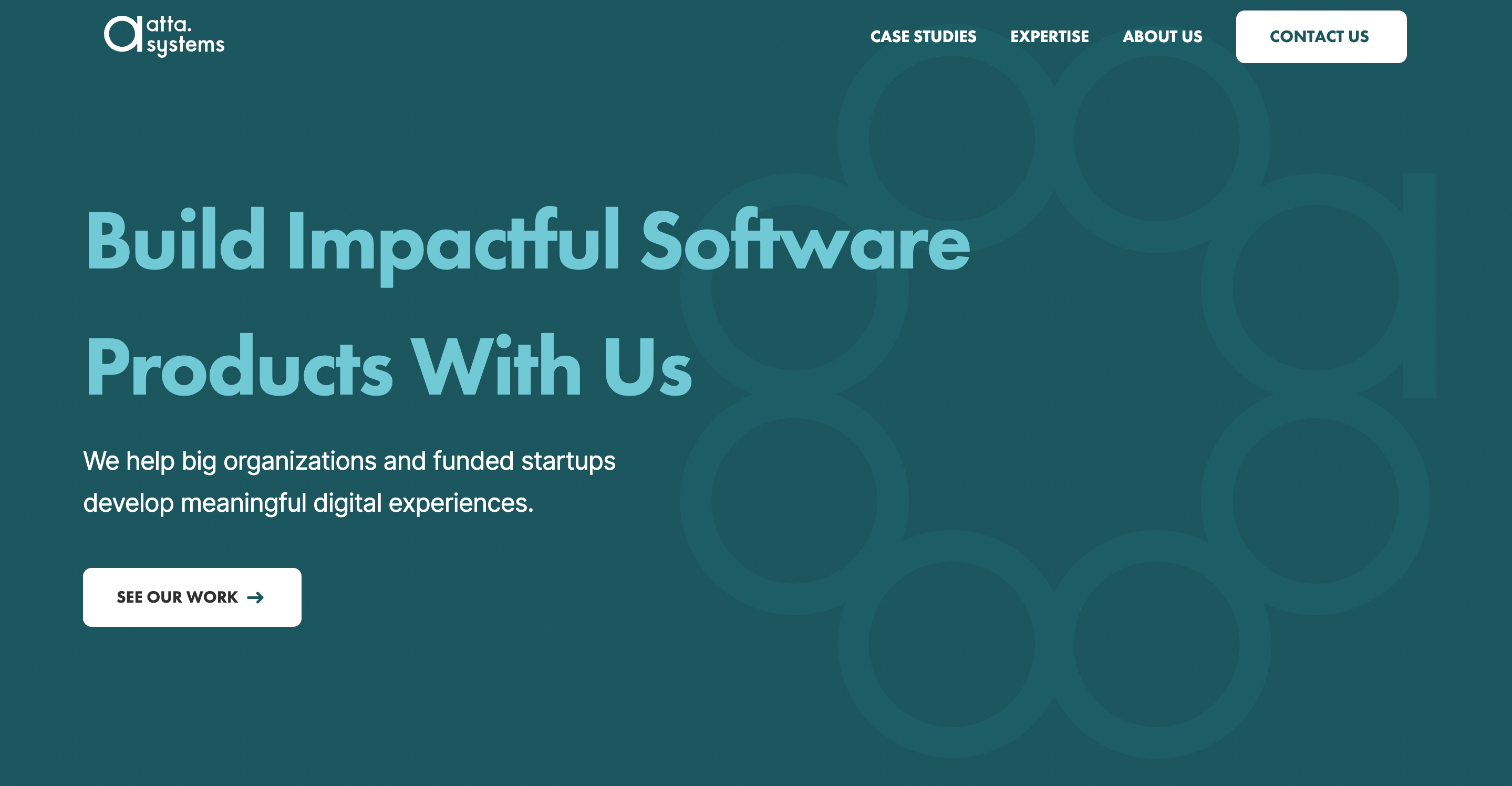 Atta Systems stands out as a leading IT company in Romania, with a proven track record of delivering impactful digital products to clients globally. With extensive expertise in iPhone app development, the company specializes in designing and developing meaningful software solutions for funded startups, high-growth companies, and large international organizations operating in the MedTech, EdTech, FinTech, and Government & Administration industries.
The team sticks to a product-centric development approach, providing top-quality services in mobile app strategy and design, data science, software engineering, and product marketing. With successful experience in building iOS apps used by millions of users worldwide, Atta Systems has taken over 30 projects to market, creating $100M+ in new market value and helping clients raise over $15M in funding.
Atta Systems has received multiple awards and recognitions, including Clutch Top Developers in Romania 2021, ANIS Client of The Year 2020, ANIS Startup of the Year, and Shortlist Best in Class, among others. With a commitment to integrity, passion, teamwork, and dedication, Atta Systems is the perfect tech partner for organizations looking for exceptional iPhone app development and mobile app development services.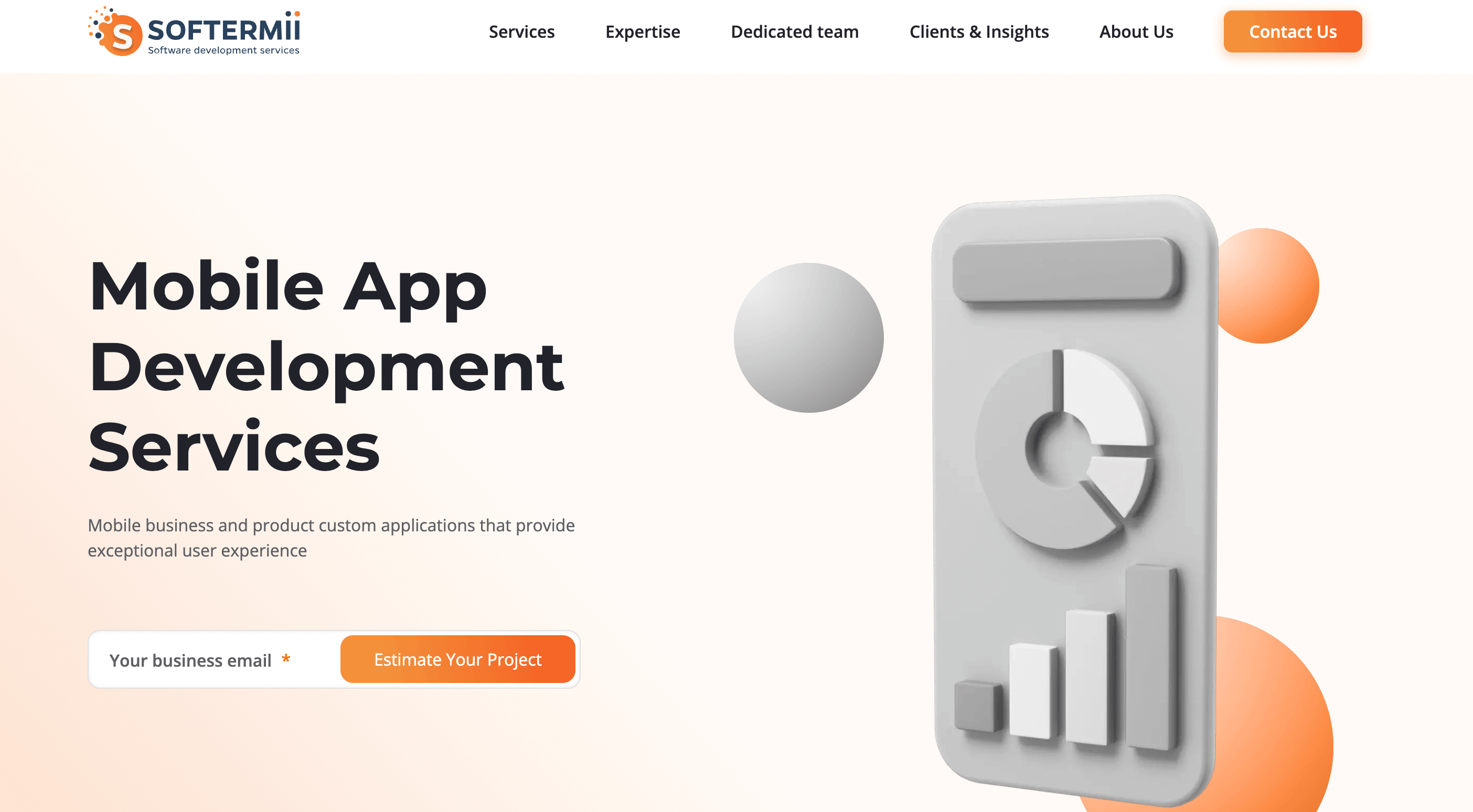 Softermii is one of the best iPhone app development companies covering a full-cycle product cycle and is renowned for its innovative and user-friendly software solutions. They specialize in developing bespoke iOS apps and other types of software, providing cutting-edge services ranging from MVP strategy consulting to UI/UX design, web and mobile app development, QA, DevOps, and NFT development.
Their iPhone app development services are second to none, as they employ the latest trends and technologies, including Swift, RxSwift, RxCocoa, Alamofire, and Moya, to create custom #1-rated applications tailored to their clients' unique needs. Softermii's team of professional iOS designers and developers use premade engines to develop full-fledged apps 2X faster but still stick to the highest Apple standards.
The company works closely with clients to convert their brilliant ideas into outstanding products, using a flexible collaboration model that accelerates development processes and keeps costs lower than onshore while ensuring 100% availability in the customer's time zone. They're experts in several industries, including Healthcare, Real Estate, FinTech, Video and Audio Conferencing, eCommerce, and Cybersecurity.
Whether you need to create a new product, add additional features to an existing application, or hire a remote talent team of any size, Softermii is here to help. Their managed software development services and team extension capabilities make them an ideal partner for early-stage businesses looking to extend their in-house teams or build top-notch software solutions.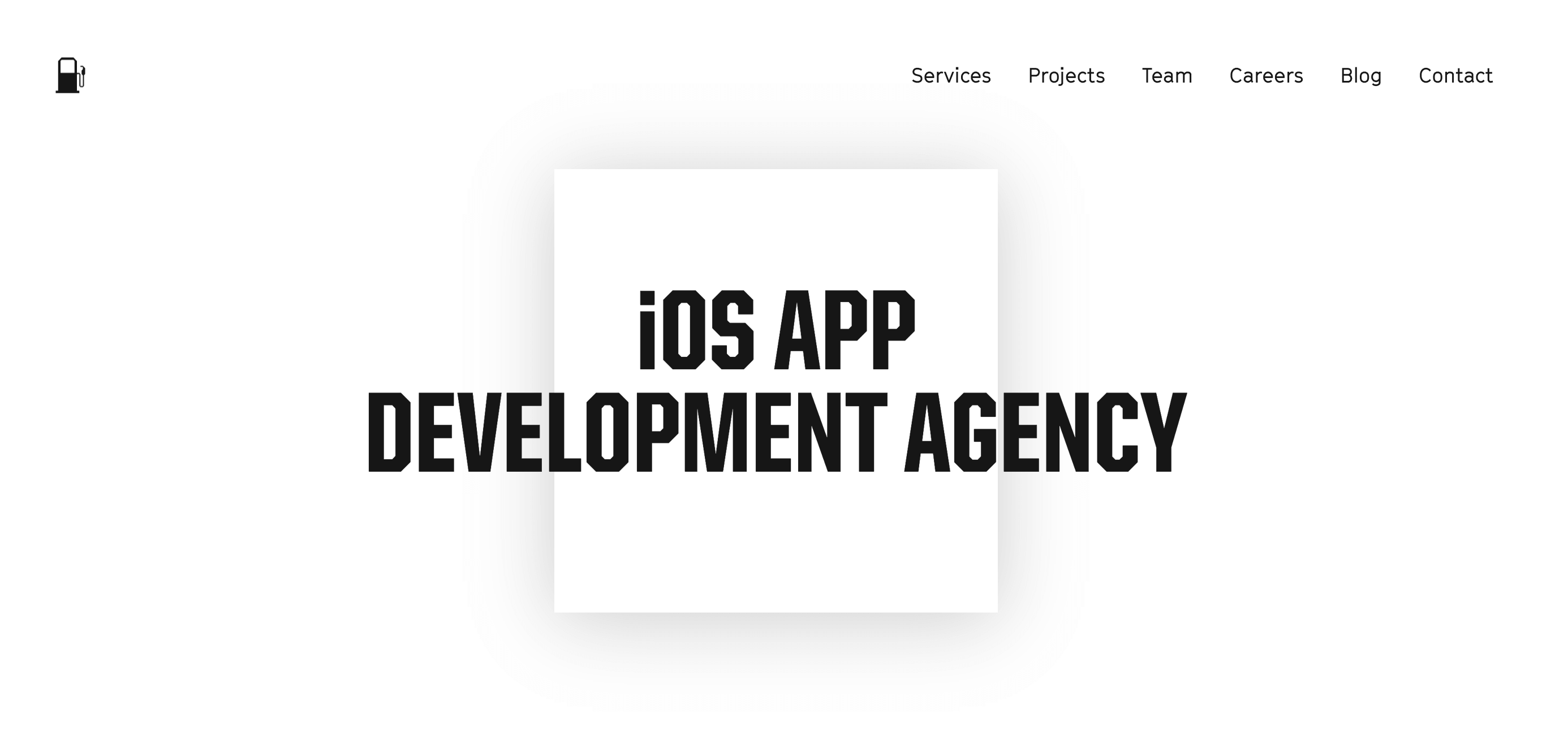 Fueled is a 100% iOS-focused development agency with numerous industry awards. Its global team has been building iPhone apps since 2009 and has become the world's premiere iOS mobile app development company. With offices in New York, San Francisco, and London, Fueled demonstrates a flexible approach and completes assigned tasks within set timeframes. 
The company's mission is to create exclusive iPhone apps for every client; thus, the team uses cutting-edge technologies and the latest trends to create custom apps that stand out on the market and keep pace with Apple's updates. Feuled's team of best-in-class iOS designers, architects, strategists, and engineers work diligently to implement flawless products both for large clients like Discovery Channel and startups like Kapture.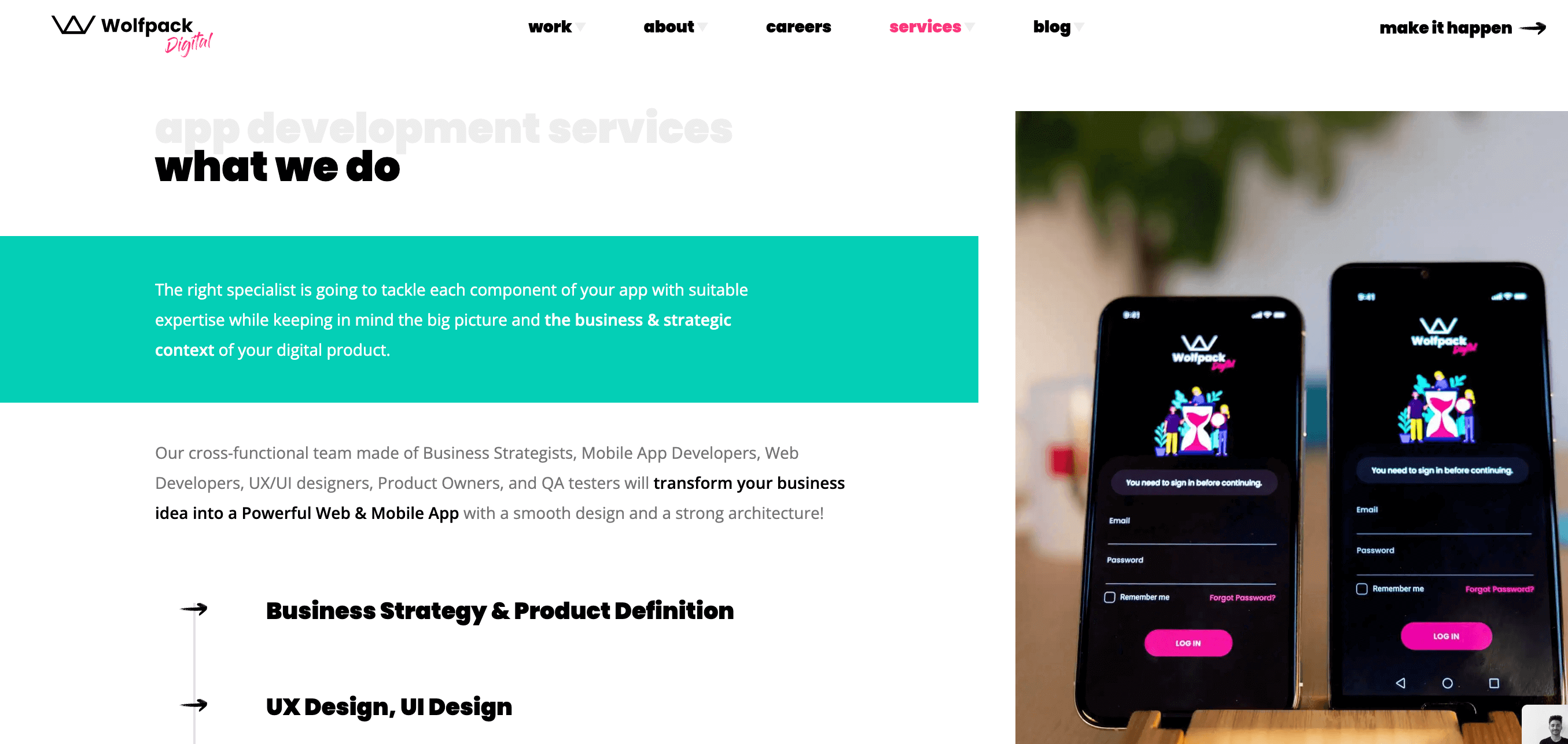 Powerful start-to-end mobile applications are built at Wolfpack Digital. This Romanian firm is a winner of the European technology Awards in the App Development category. What's more, the company's products were featured in different media as the best-designed apps. With over 50.000 user ratings averaging over 4.6 stars, Wolfpack Digital can be proudly called one of the best iPhone app development companies. 
Working with Wolfpack Digital means you get a supreme iOS mobile application at a competitive price with all the necessary resources under one roof. Their proficient iOS developers aim to find the optimal balance between speed and quality to build an app that will keep your users engaged.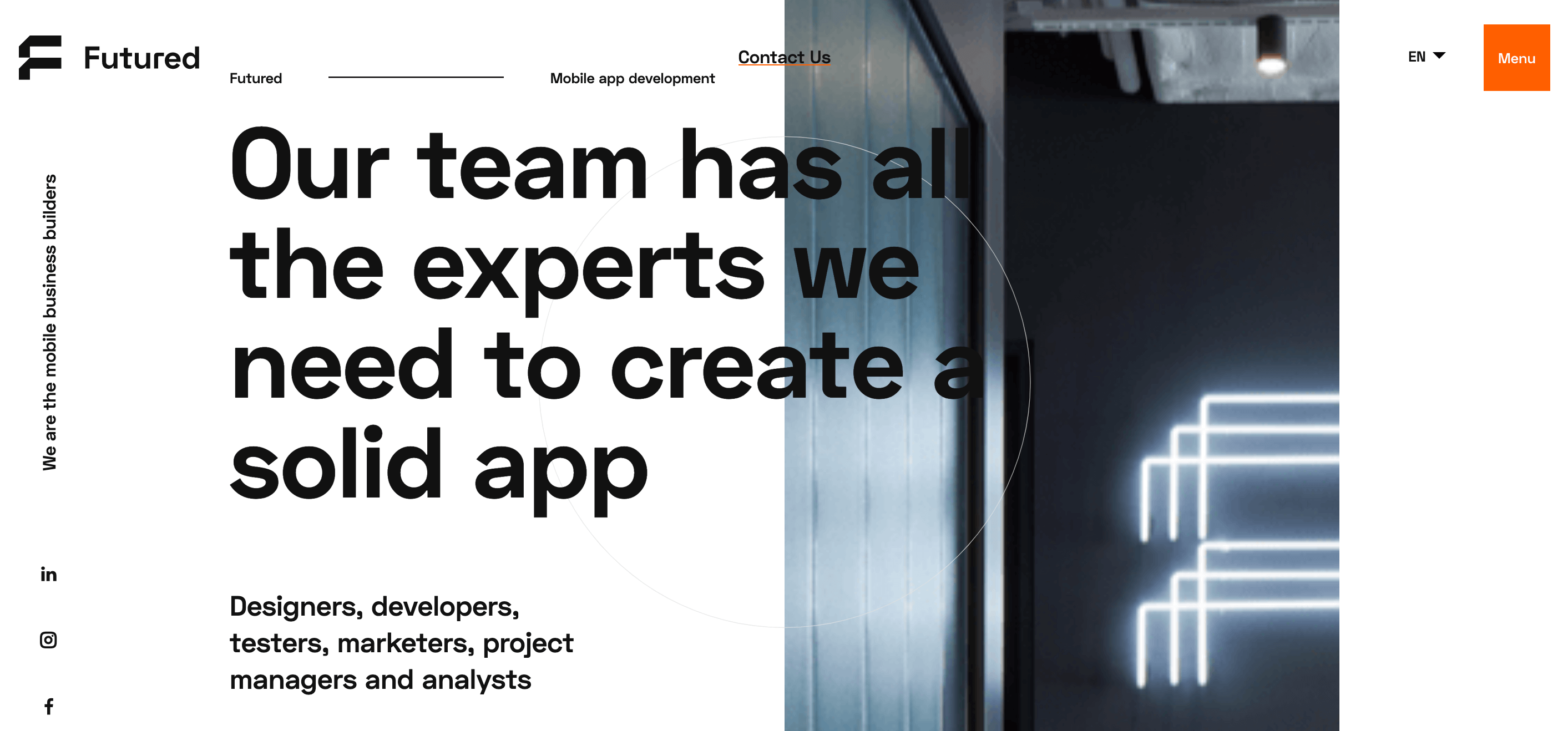 At Futured, based in Brno, Prague, the team believes that a solid app is more than just good-looking; it has to work flawlessly. Having more than 50 in-house experts, they focus on the top apps and deliver stunning, one-of-a-kind products. With more than 250 successful projects behind them, they're one of the most experienced iOS app development companies worldwide.
Futured develops apps both for iOS (using Swift) and Android (using Kotlin). As the company has been on the market since 2010, be sure that you will work with the best Swift developers and a well-coordinated team of designers and testers. 
With Futured, you'll get the entire cycle of iPhone app development services handled: an initial brief (getting to know each other), the app concept, visual style, programming, bug searching, releasing the app, analytics, and aftercare.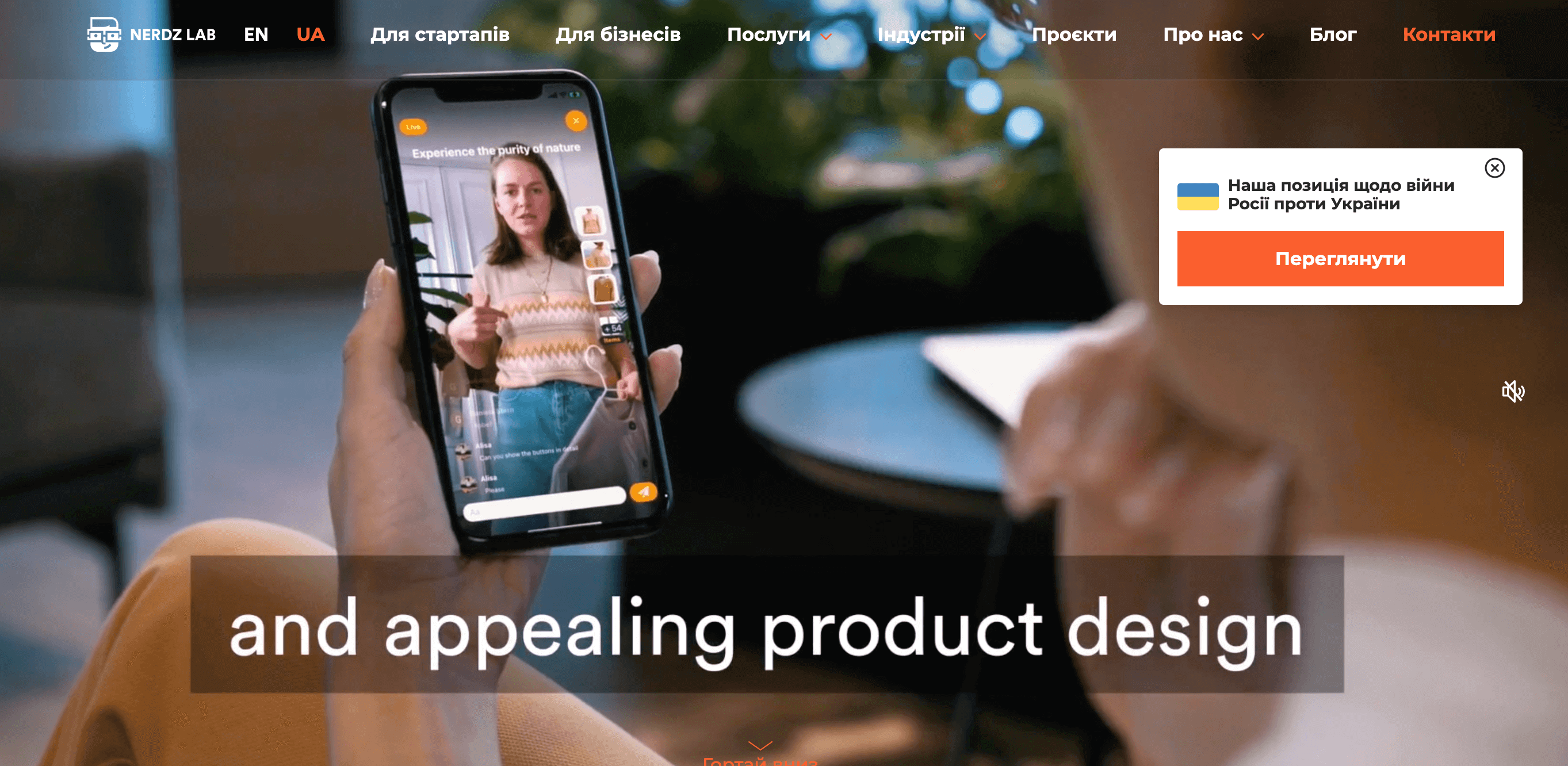 NERDZ LAB is a prominent mobile app development company founded in Lviv, Ukraine, in 2017. Today, its team has over 80 professionals passionate about delivering top-notch apps and possessing strong engineering expertise. The variety and number of awards Nerdz Lab has received in the past few years are awe-inspiring.
NERDZ LAB provides software development from UI/UX design to validation and support, no matter your product's current stage. All your needs will be covered by their experienced iOS mobile app developers. When creating an iOS mobile app, the team uses standardized Apple technologies with a focus on Swift to develop scalable and high-quality products and ensure a long-user and smooth experience. 
Apart from development, NERDZ LAB carries out application testing services to make delivered apps absolutely bug-free. Covering all aspects of the app's functionality, the team runs manual testing performance under varying conditions, as well as checks UI/UX, compliance, and beyond.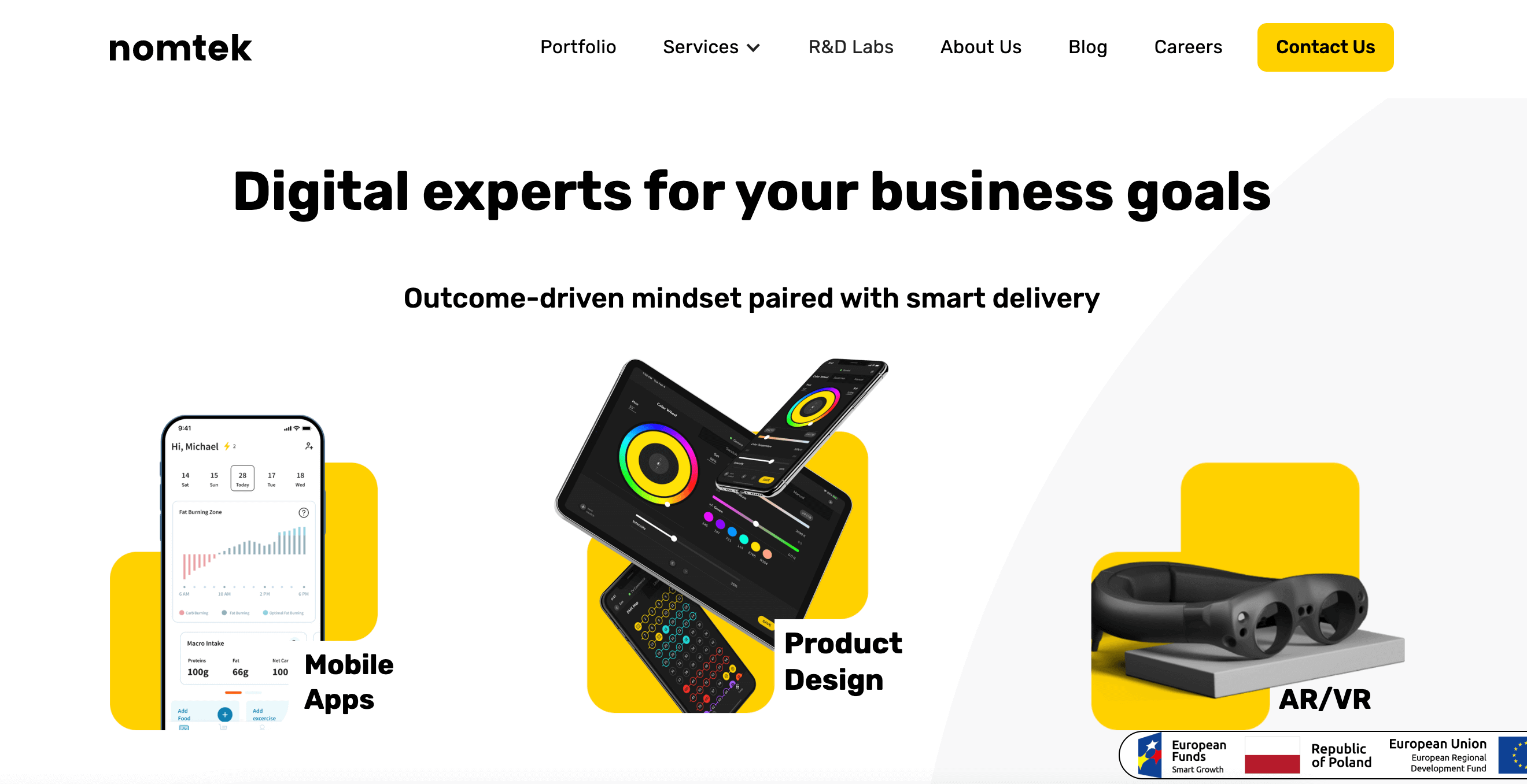 Nomtek is one of the top iPhone app development companies with a portfolio of over 200 applications for businesses of different sizes. More than 100 specialists work in its European offices who've been designing and developing mobile apps and AR/VR products since 2013. 
When you hire the best iOs app developers from Nomtek, you get an immediate team setup and project kickoff. Most of their senior Swift engineers have worked in the company for over 4 years, indicating excellent developer retention. 
The main benefits of choosing Nomtek are a quick project adaptation, deep expertise in native technologies, and, of course, a professional dev team leading you from an idea to the best-quality final product.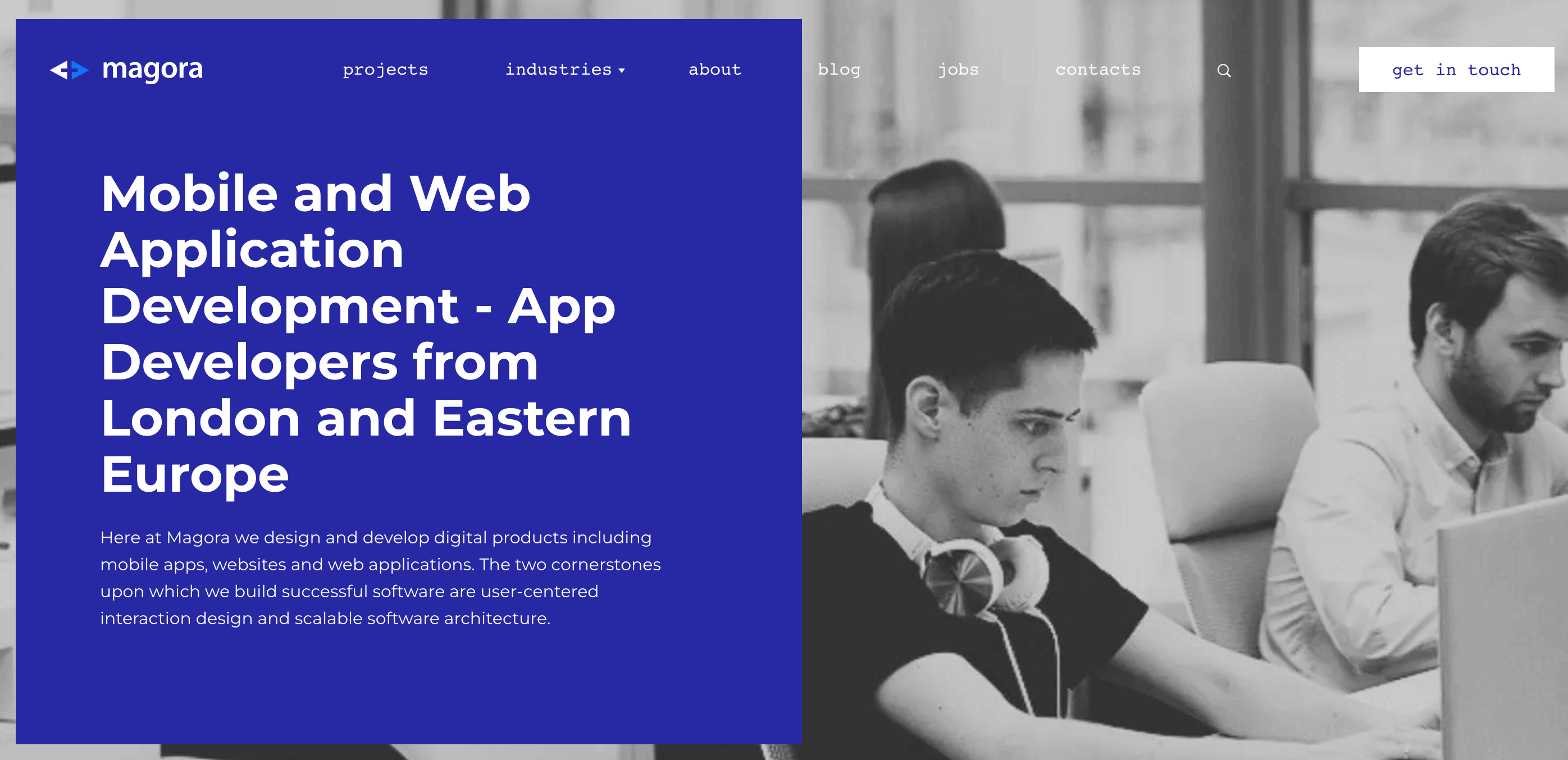 Magora Systems focuses on developing high-performance mobile and web applications. Whether you manage a B2C or B2B project, a startup, or a large enterprise, they'll provide you with superior iPhone app development services. Magora offers solutions for various business areas like Pharma and Medtech, Edtech, eLearning, and eCommerce. 
According to Magora, its iPhone app developers have reached new heights in building iPhone apps and successfully launched them in the App Store due to the introduction of iOS 15. 
Also, Magora always follows cutting-edge IT trends and works with modern Apple libraries and frameworks such as UIKit, SwiftUI, Combine, GRDB, Core Data, Alamofire, Call Kit, Audio Toolbox, PDFKit, PushKit, Core Locations, Apple Pay, and Wallet. 
The company's progressive approach allows iPhone and iPad users to get the most innovative features, thus, increasing loyalty and satisfaction. Hire Magora Systems to work with one of the best iPhone app development companies to get the greatest value and profit from your upcoming product!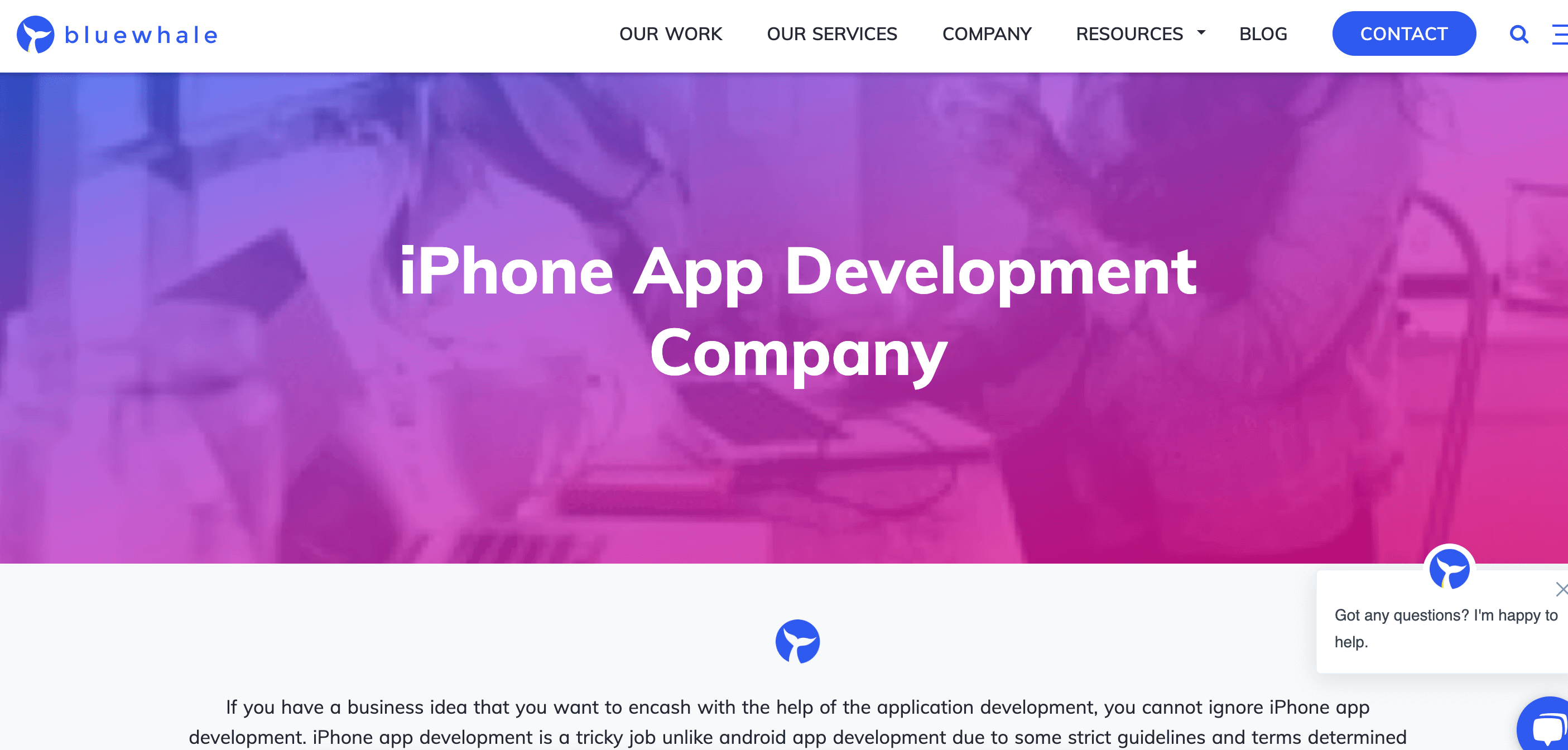 Blue Whale Apps is a top iOS app development company based in the USA, covering the entire iPhone app development process, from ideation and planning to quick app deployment. 
Their iPhone application developers are skilled in Swift, Objective-C, CoreGraphics, OpenGL ES, Cocoa Touch Development, and SQLite database, as well as in programming tools like Xcode 7 and interface builder. No matter how complex your app requirements are, be sure the most advanced methodologies will be used to implement your idea at the highest level.
The story of Blue Whale Apps started 14 years ago. By this time, their team has developed over 500 mobile and web applications for clients within Healthcare, Finance, and Entertainment industries. The firm is trusted by leading enterprises like Fox, Discovery, Macy's, NACD, Jack Nicklaus Golf, Cisco, FirstRate, and NBC Universal.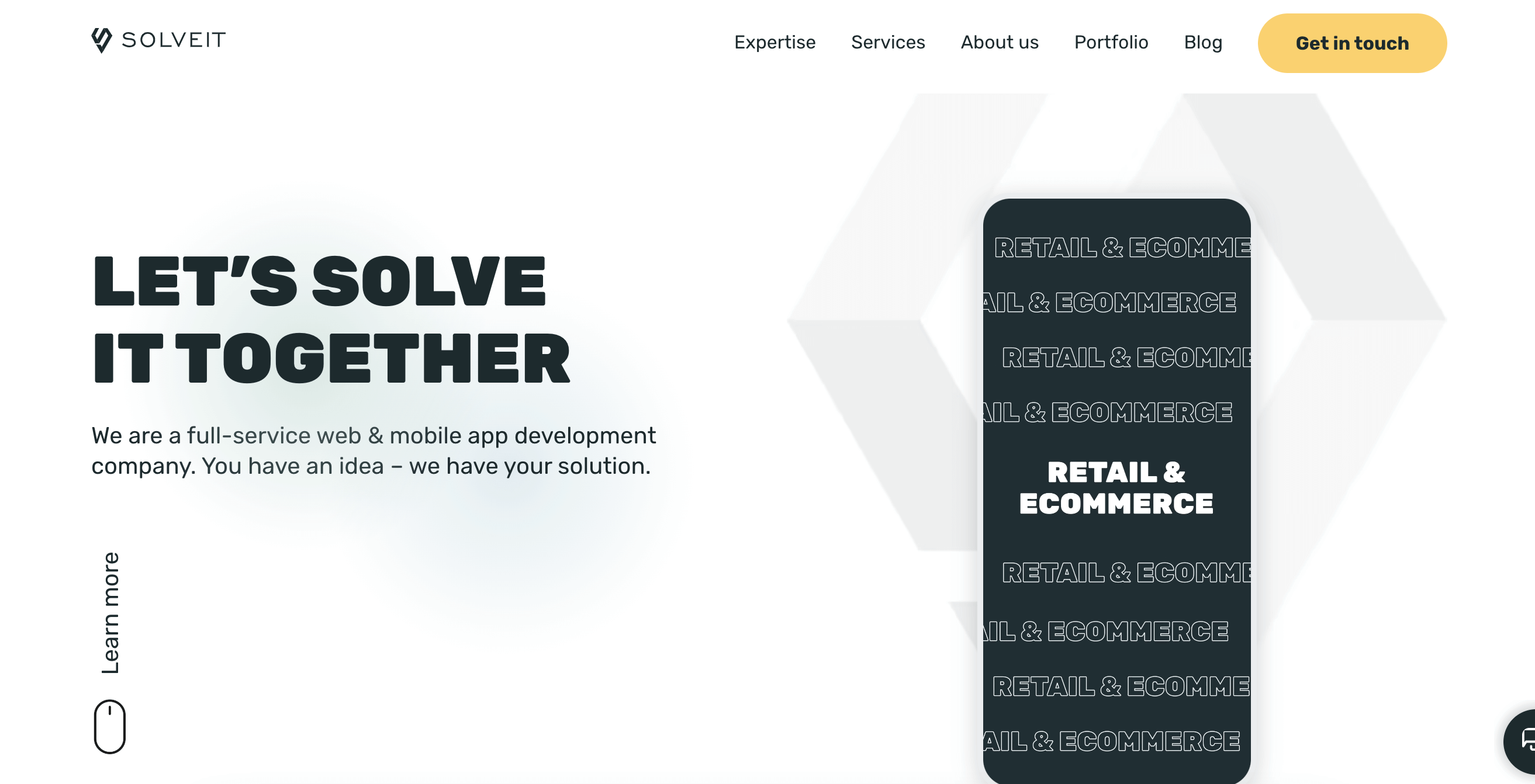 Solvelt is a full-service IT firm that builds long-term relationships with clients, mostly from Europe and North America. With a 5-star rating on Clutch and 100% customer satisfaction, Solvelt is one of the best iPhone app development companies to trust with your mobile app launch in eCommerce, Healthcare, Transportation, Media, or other industries. 
Speaking about iOS development services, SolveIt's team covers the full cycle, from the discovery and UX/UI design to app development, testing, support, integrations, and ongoing consulting. 
They're experienced in Swift, Objective-C, and Flutter, choosing the most appropriate technology for every project. Whatever mobile app is required, native or cross-platform, you will get the best possible quality from SolveIt's talented iOS designers and Swift developers. 
Check out Solvelt's outstanding portfolio to ensure this Polish tech agency can meet all your requirements and develop exceptional solutions that pass audits and impress your end users. 
Conclusion 
Apple continuously holds high positions in the market, and creating iOS apps is one of the most popular requests for IT development companies. Hiring the best iPhone application developers is crucial to get risk-free solutions that will engage your audience.
We have listed the top iPhone app development companies with rich expertise in building custom mobile applications to ease your research and help you select the most suitable team.
If you want to add your iOS development company to this post, contact us by email with details. After a thorough review, we'll decide whether it's a valuable addition.