If you are a business owner, the metaverse is something you cannot miss out on. 
Why? Because ignoring the metaverse means missing more than 400 million potential leads. And those are not good odds. 
Metaverse technology exists as an extension of the tangible world. It's the virtual space that, instead of air, water and dirt, is made up of AI, 3D technology, VR and AR, and machine learning. It gives businesses a new way to innovate, grow and gain customers. 
Whether it's Gaming, eCommerce, Education, Healthcare, Social Media, Fitness or Entertainment, no industry remains untouched by metaverse technology. It has a CAGR of 39.44% and 58.8 million daily active users. These numbers are expected to grow as the technology evolves and the adoption rate increases. With such a steady rise, top metaverse development companies are bound to develop new ways to help businesses embrace technology. 
These companies include top metaverse developers, designers, testers and technical professionals equipped with the narrow-niched knowledge and skills to build immersive metaverses. They have the calibre to create an eCommerce platform, a gym or even a hospital in the metaverse. 
Therefore, if you are yet to walk down the road of the metaverse, we bring you a list of the top metaverse development companies that can help implement your project of any size and complexity. 
We've evaluated the companies based on the following parameters:
Years of experience

Number of successful metaverse projects

Client feedback and reviews

Cost of metaverse development services

Technology stack

Size of the team 

Projects delivered in various industries
Work with the best ones!
The Best Metaverse Development Companies Implementing Innovative Solutions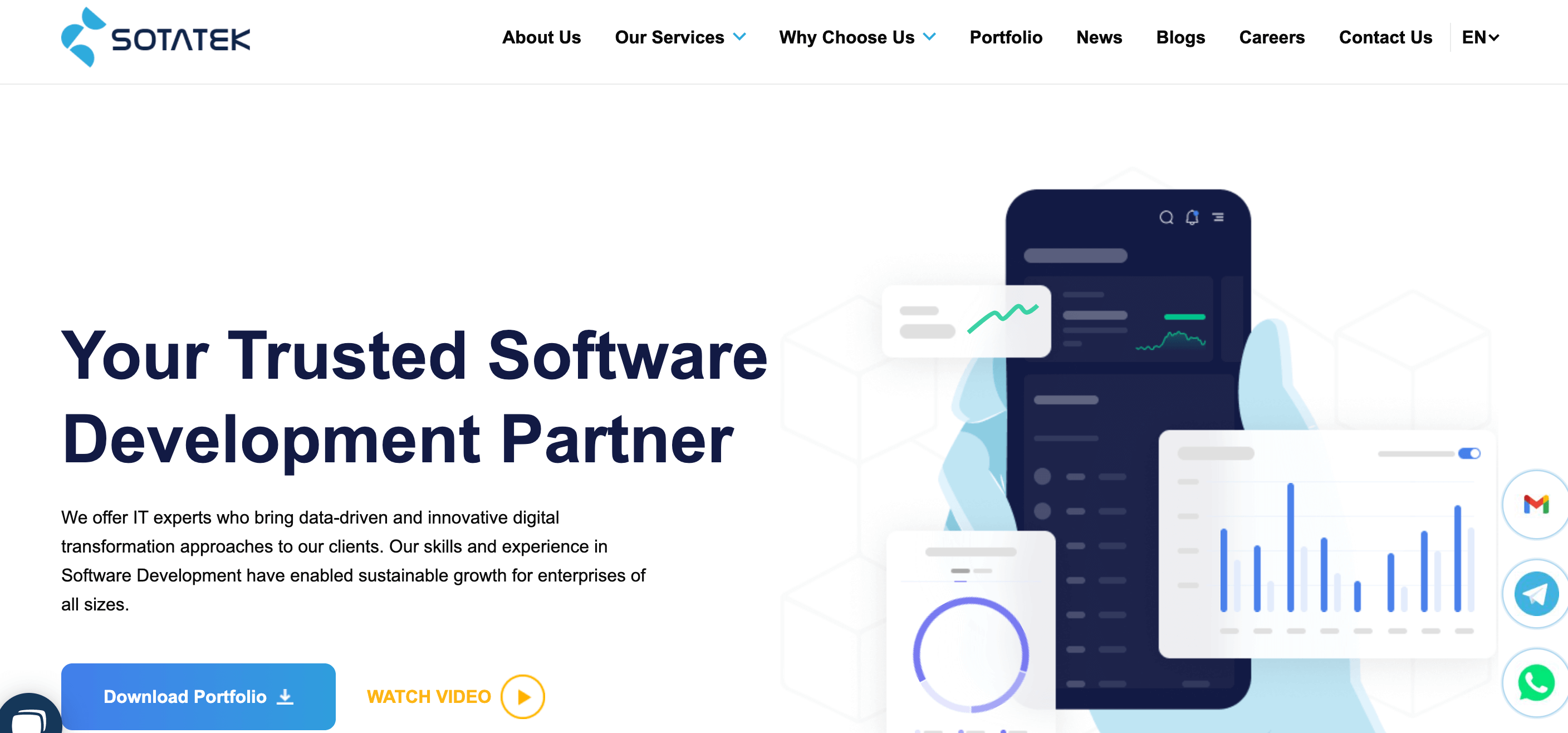 Established in 2015, Sotatek JTC has garnered a respectable position in the IT sector for its quick success. The company has been highly recognized with several prominent awards, including the title of #1 B2B Firm in Vietnam.
With over 1000 experts in their team, Sotatek has successfully delivered 500+ innovative projects in various industries such as Entertainment, Media, Real Estate, Finance, Healthcare and Education. They work with small-scale, mid-size and enterprise-level companies. Some prominent clients of Sotatek are XinFin, Xeno Global, Kyber Network and Flow chain. 
During 7+ years of working with clients worldwide, Sotatek JTC has successfully expanded to other countries and now has representatives in Japan, the United States and Australia.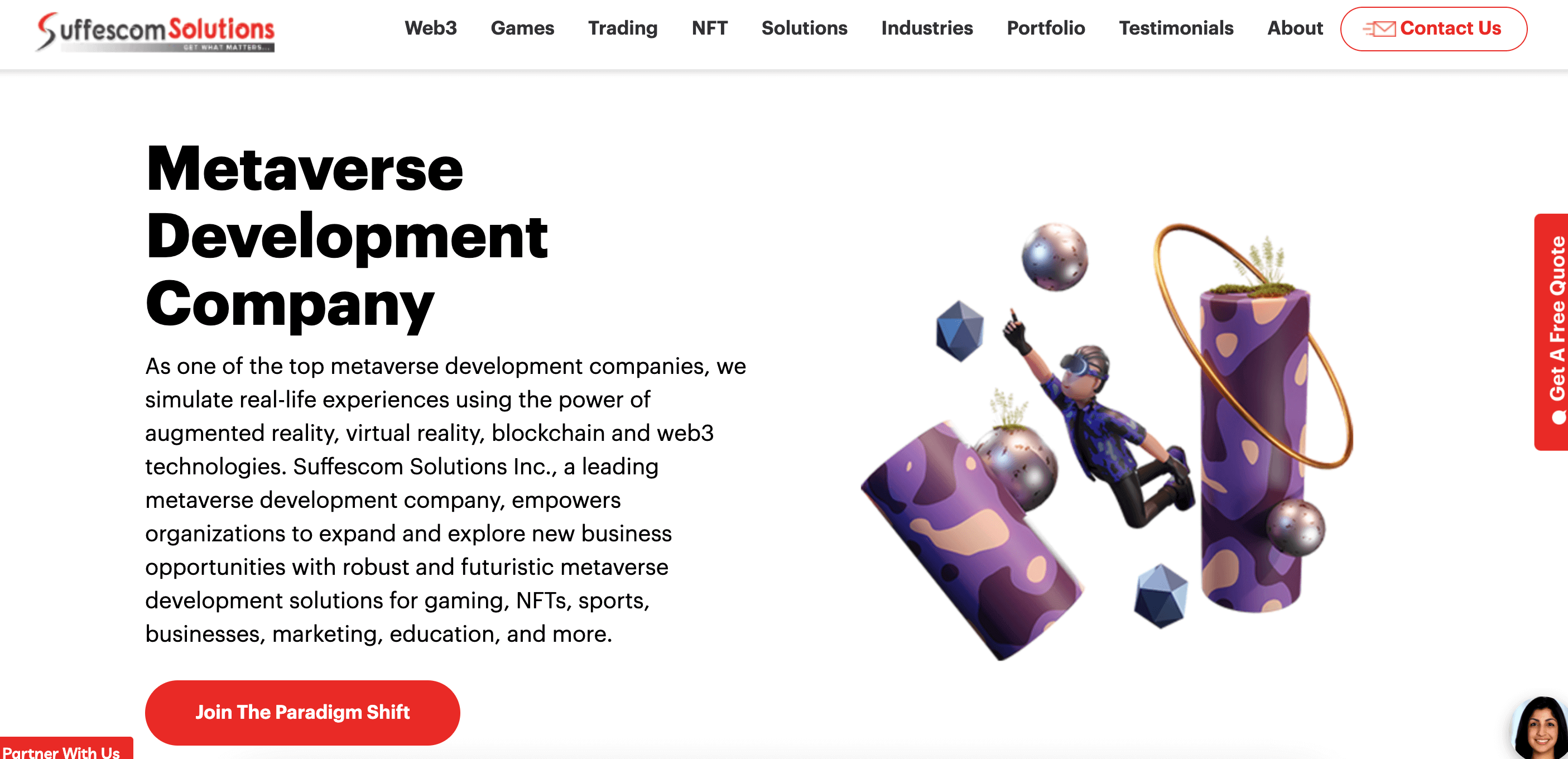 Suffescom Solutions Inc. is the leading metaverse development company headquartered in California, USA. Established in 2013, the firm holds 5.5 years of experience in metaverse-related technology. 
Its progress started from being the top blockchain development company to now serving international clients with custom digital solutions. Metaverse development is one of them. 
Suffescom Solutions' expansive metaverse services cover the areas of NFT development, game development, social media and store development, to name a few. 
The company is represented by a team of 150+ top-notch metaverse experts and has 7+ successful projects running on the metaverse. Some of their notable clients include PC Doctor, Unimilk, and Samsung. 
Appinventiv is a leading provider of metaverse development services. At Appinventiv, the top-tier metaverse development team is highly experienced in metaverse game development, metaverse social media app development, metaverse NFT marketplace development, metaverse integration services, and metaverse real estate development.
They provide glitch-free solutions to meet business needs and create a great metaverse experience. Within 7 years of being in the industry, Appinventiv provided 1500+ cutting-edge digital products and worked on 150+ blockchain projects.
In addition to offering top-notch metaverse software development services, the company boasts years of experience in developing immersive applications using AR/VR and AI technologies.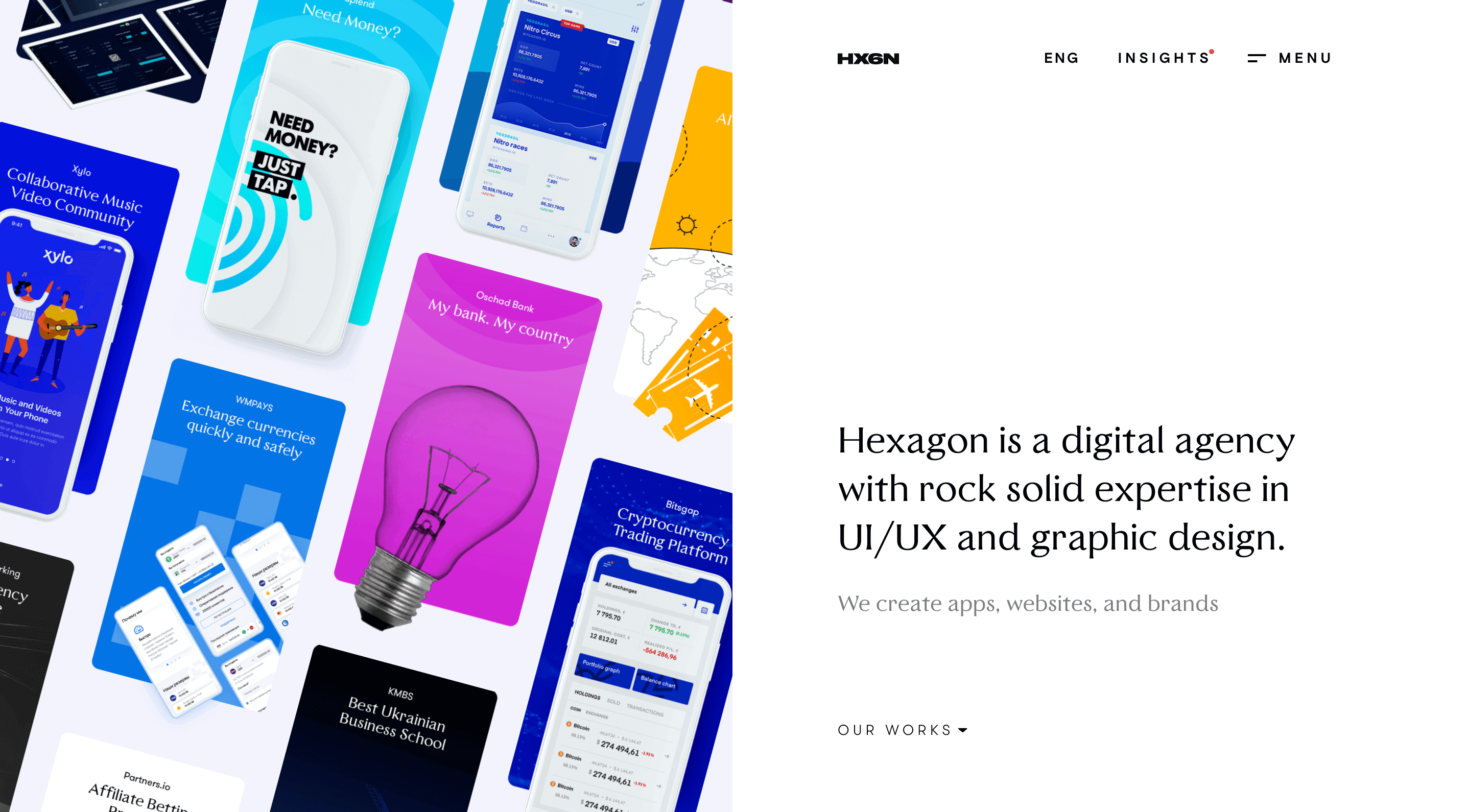 Hexagon Agency is a Ukraine-based design and development firm with 15+ years of experience in building full-fledged apps and websites, and delivering high-quality online solutions. From brand identity to website design, growth design, and mobile app development – they take on any challenge to promote your company in local or global markets.
Hexagon Agency is also known as a top metaverse development company driving the tech progress of businesses within various industries, helping them integrate the metaverses into their business operations. With the company's extensive expertise in cutting-edge technology, Hexagon Agency provides a wide range of state-of-the-art Web3 solutions to clients in different ecosystems. 
From startups in Retail, IT, and Travel to Casino, Education, eCommerce, and Transport enterprises – Hexagon Agency always keeps pace with time to deliver advanced products. This makes Hexagon an ideal partner for companies looking to leverage the power of innovative technologies.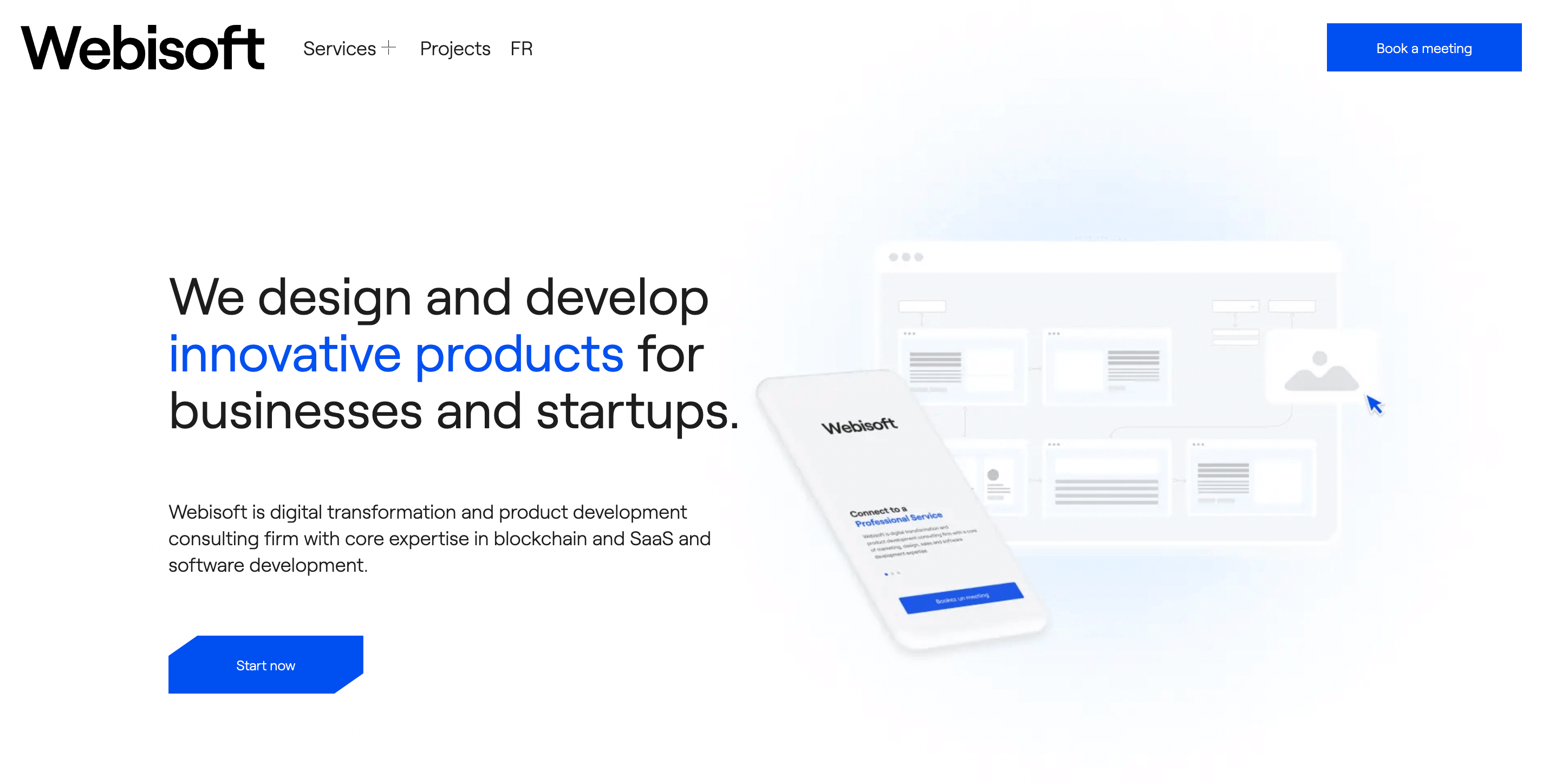 Webisoft is a Montreal-based full-service blockchain-focused software development company that, for over 6 years, has provided digital transformation services to both startups and enterprises. Created to deliver quick, responsive, secure, and easy-to-use apps and websites, the company utilizes the latest technology and dev approaches. 
Primarily oriented on the Solana, Ethereum, and Cosmos-based chains, Webisoft helps companies automate, integrate, or implement the necessary tools from scratch to take their business to the next level. They deliver the following types of software: blockchain apps, wallets, crypto exchanges, smart contracts, SaaS, websites, custom CRMs and EPRs, and numerous other advanced solutions like metaverses. In addition to comprehensive product development, Webisoft provides UX/UI design, marketing, recruitment, and maintenance services.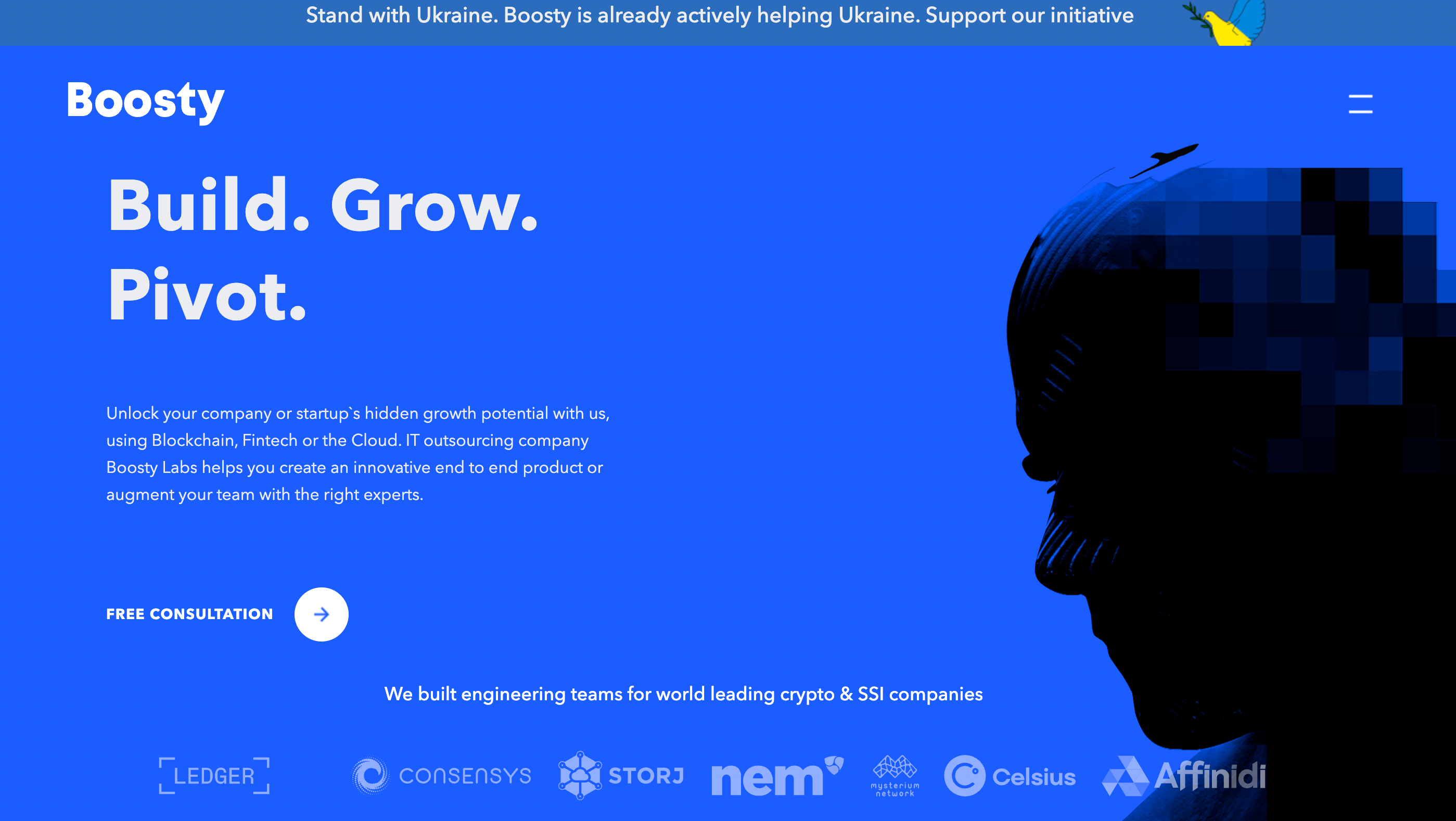 BoostyLabs is one of the best metaverse development companies, with over 5 years of experience in blockchain consulting, strategy, engineering, and product design on any scale. Whether you're a startup or an enterprise, the company employs its technical skills and solutions to deliver outstanding results smoothly and fast.
With offices in Kyiv, London, New York, and Berlin, the Boosty Labs team provides solutions for Gambling, Retail, Trading, Manufacturing, Automotive, Education, and other industries. The company has already built highly talented development and design teams for McKinsey & Company, Samsung, Vodafone, Alfa Bank, and others.
BoostyLabs has won numerous awards, continually proving its reliability and deep technical and product knowledge. Along with full-cycle metaverse development, they got you covered with custom blockchain development, smart contract development, cryptocurrency exchanges, DeFi, Dapps, and secure cryptocurrency storage. Their team will help you deliver any digital solution according to your project idea, improving your business and addressing your customers' struggles.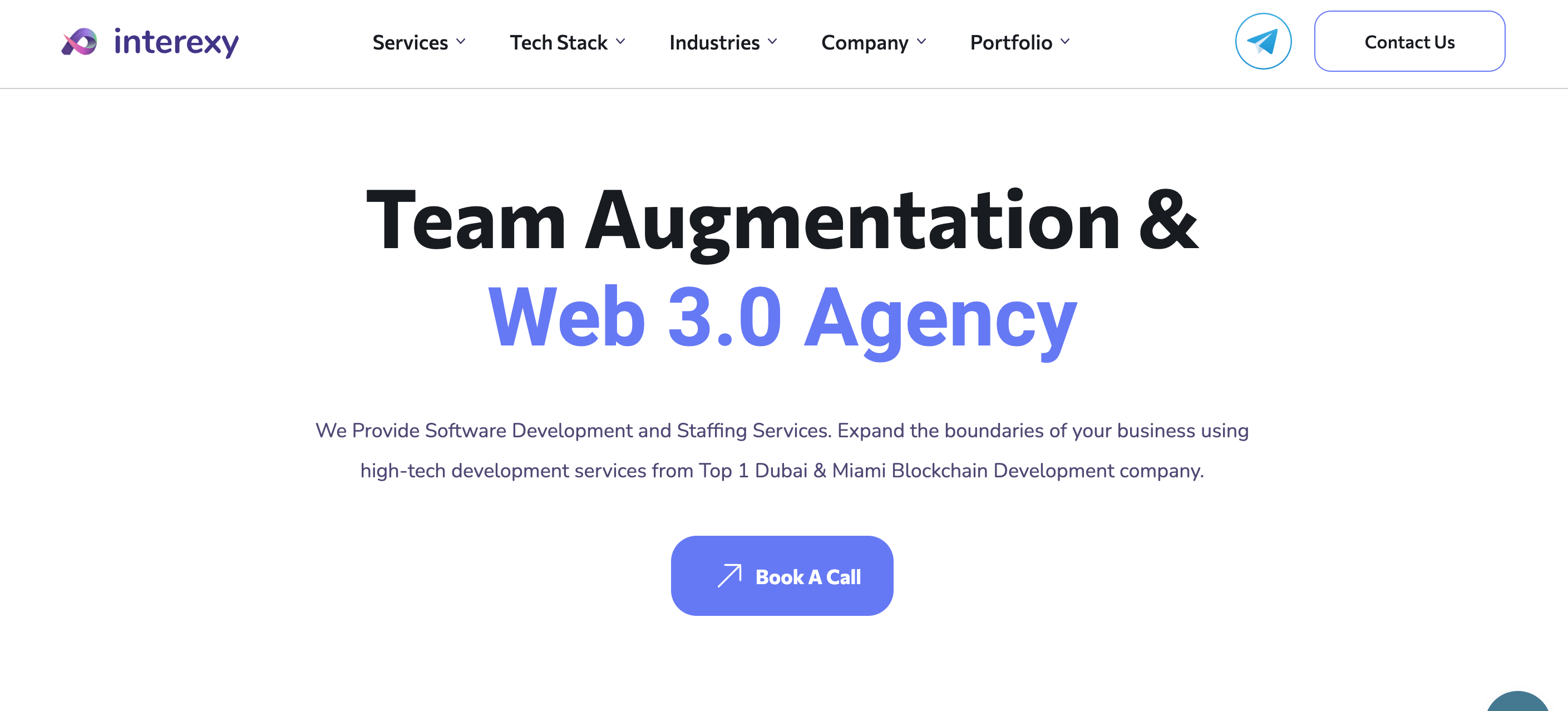 Interexy is counted as one of the best metaverse development companies for multiple reasons. Since its beginning in 2017, its prosperous team has implemented 88 successful projects. 
The company's metaverse expertise extends to multiple industries, including Real Estate, Education, Gaming, Entertainment, and Healthcare. Their top metaverse developers specialize in 3D technology, AI, VR, AR, and blockchain and deliver a range of services, including NFT development and deployment, metaverse integration, metaverse app development, metaverse NFT marketplace development, and more. 
Some of Interexy's noteworthy clients include Sandbox, Square Inc., Xylo and General Electric.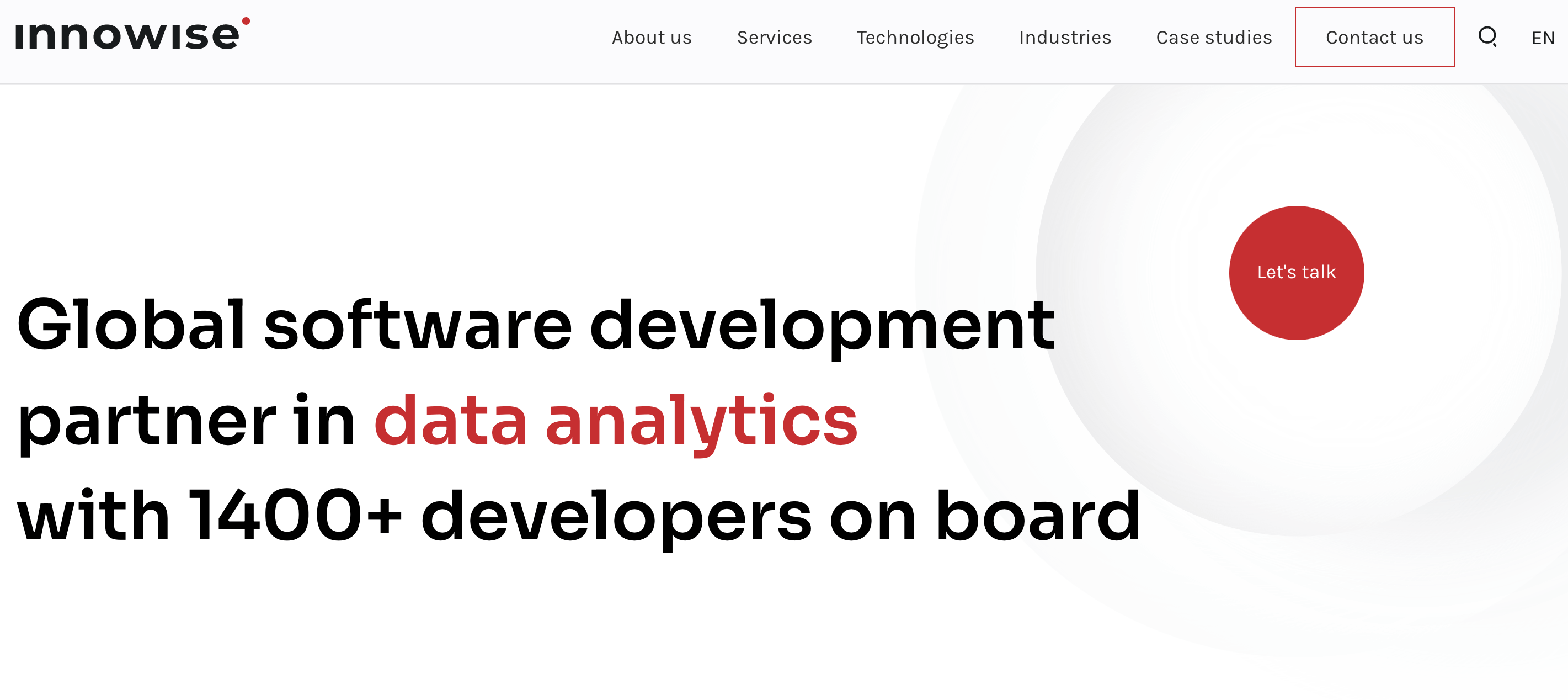 Founded in 2007, Innowise Group is a top metaverse development company located in Florida, USA. 
The firm boasts a team of the best metaverse developers with experience in AI, VR, AR, blockchain, IoT, machine learning, 3D and 2D design, and other cutting-edge technologies. 
Using its tech prowess, the company excels in building multiple metaverses such as NFT marketplaces, NFT galleries, showrooms, games, web, and mobile apps, etc.
With offices in 15 other locations, Innowise Group globally serves clients in Fintech, Logistics, Entertainment, Tourism, and Real Estate. Some of their key clients are Terraces.io, Voka, Belyagdar, and Instatsport.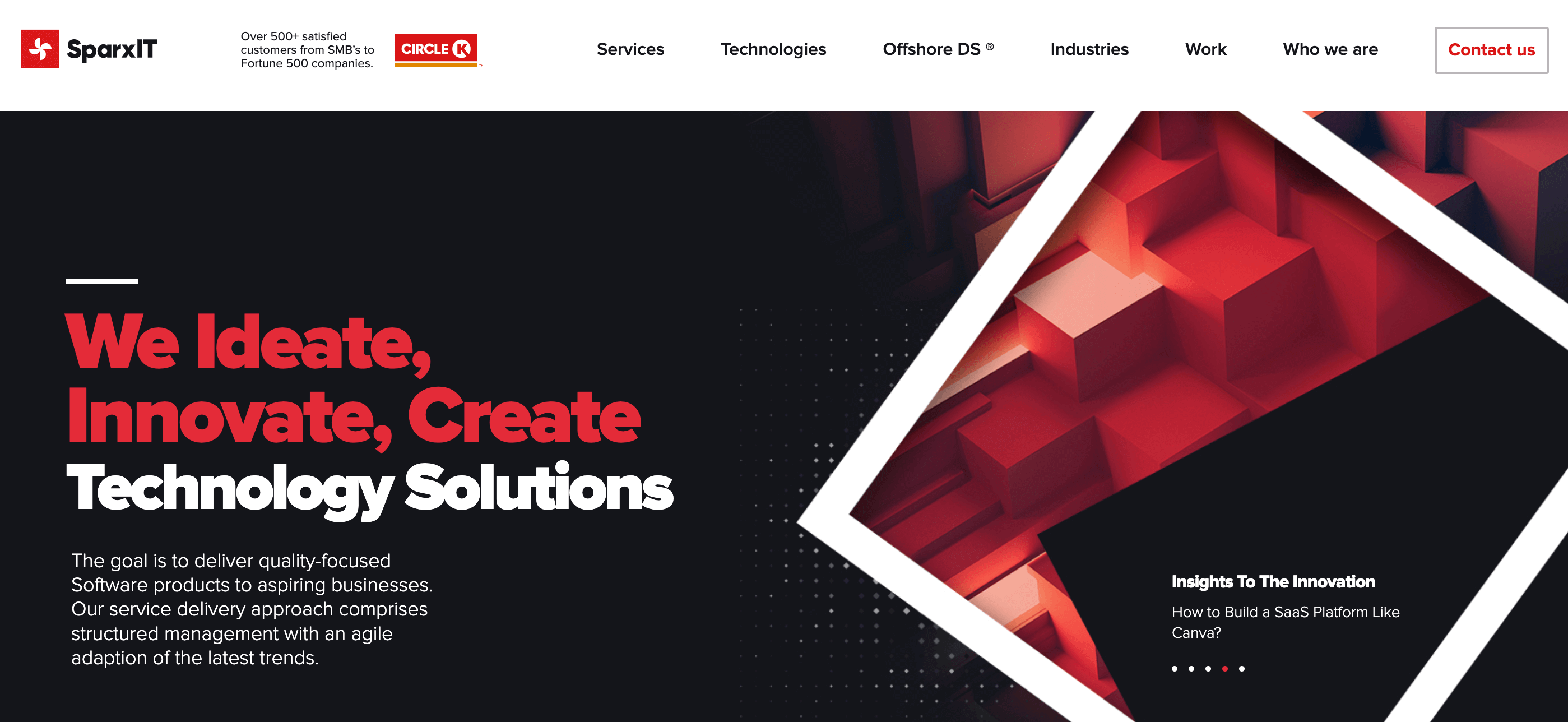 Sparx IT is a New York-based metaverse development company with more than 15 years of experience. 
Over the years, they've taken up more than 15,500 projects in multiple industries, including Finance, eCommerce, Travel, Education, Fashion, and Real Estate. Their metaverse development services cover AR compatibility, advanced VR, digital economics, and secure storage features. 
Sparx IT also offers services that range from metaverse integration and design to application development and deployment. Some of its biggest clients are XPaging, Wynora, HP, Buzzwork, BluHop, MyLifeWell and Restyle.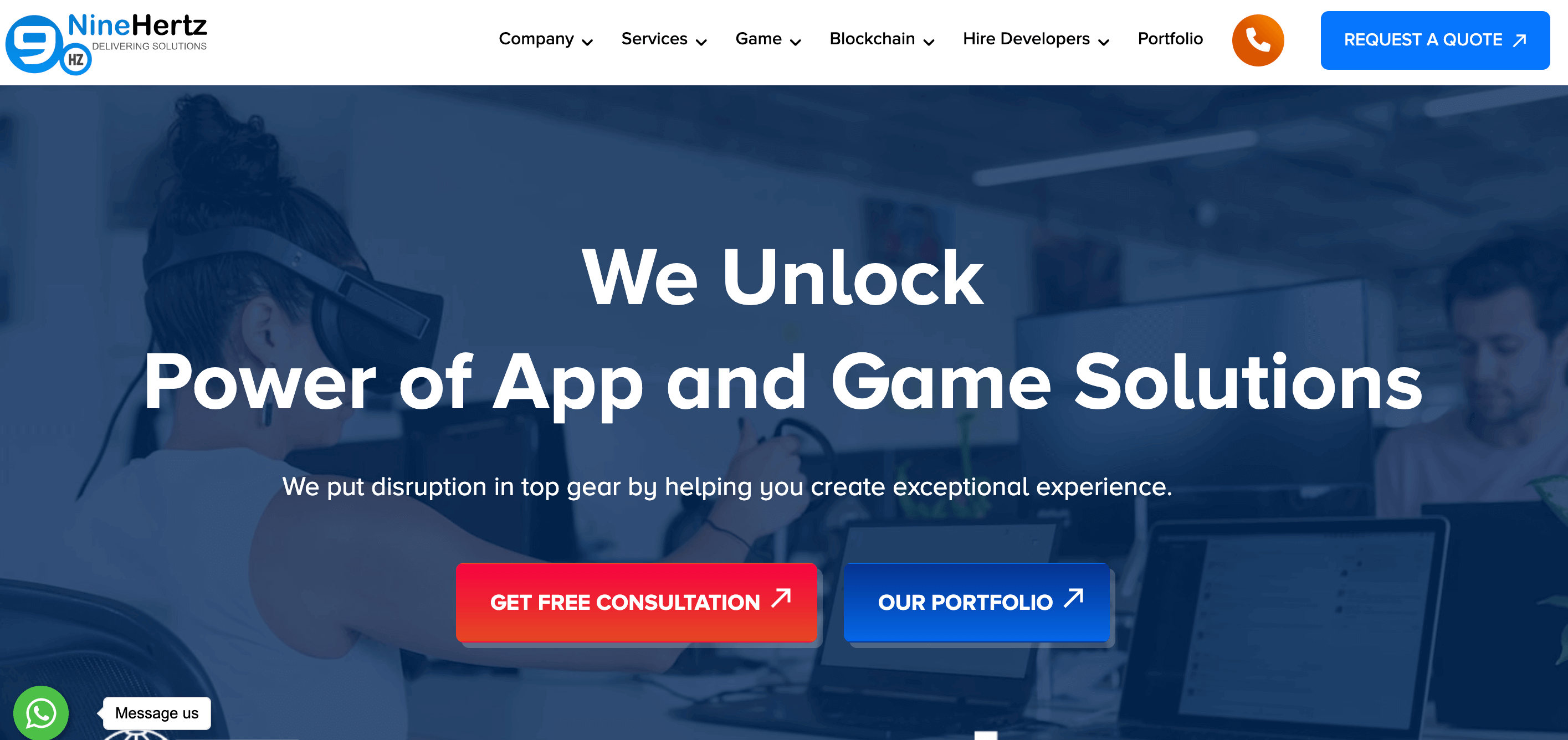 NineHertz was established in 2008 in Jaipur, India. Within a few years, the company has expanded its presence to the UK, USA, Australia and Dubai. Today, NineHertz has over 200 industry's top metaverse experts on board. 
The company specializes in NFT, AR/VR, AI, Blockchain, Web3, mixed reality, and 3D modeling. Using its comprehensive tech expertise, NineHertz successfully provides custom solutions for shopping malls, meeting rooms, virtual events, 3D avatars, and more. 
The company's noteworthy clients include such big names as Reliance Jio, Samsung, Pepsi, Casio, and Adani. 
Established in 2008, Cubix is one of the best metaverse development companies serving clients across the globe. Besides its headquarters in Florida, USA, the company's representatives are spread across multiple global locations, namely, Dubai, Pakistan, and Saudi Arabia. 
Within its 12 years of operations in the IT sector, the firm has gained extensive expertise in metaverse development, metaverse customization & integration, AI/VR, ML, AI, and enterprise-level digital solutions. 
Cubix's list of over 600 successful projects covers multiple industries, namely eCommerce, Education, Finance, Healthcare, and Gaming. Adding to its victories are the 600+ clients with some notable names like Sony, Suzuki, Quaker, Paypal, Canon, and Walmart.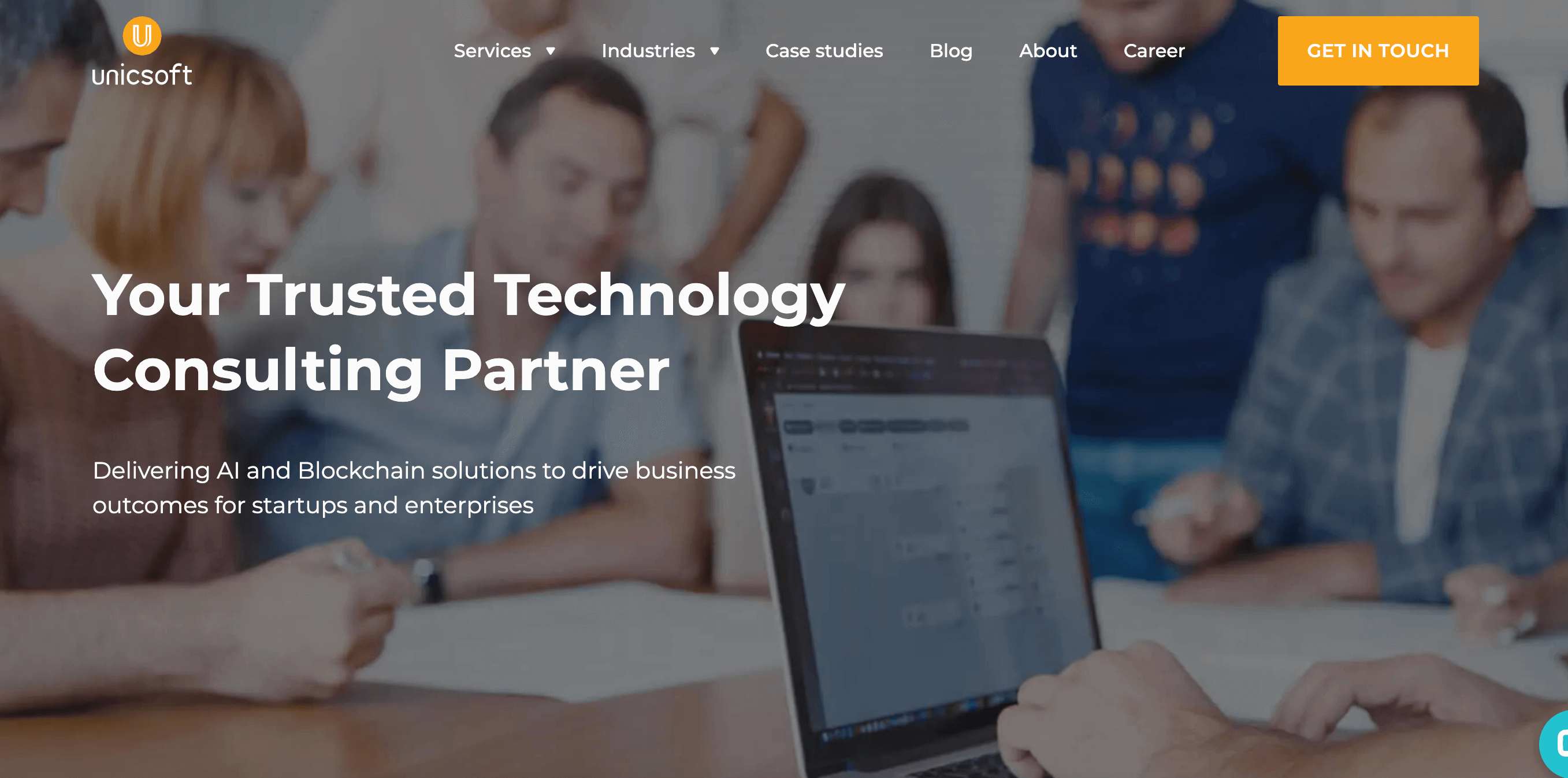 Founded in 2005, Unicsoft helps small, mid, and enterprise-level businesses build top-tier metaverse platforms. The company specializes in creating MVP and scaling solutions for rapid growth. 
Unicsoft's technical prowess lies in artificial intelligence, machine learning, data analytics, computer vision, cloud computing, IoT, AR/VR, and other innovative technologies. 
It extends its metaverse development solutions to businesses in Supply Chain, Finance, Logistics, and Travel, to name a few. 
Some of their well-known clients are MakerDAO, Hoodifood, Intellica Group, Executive Eye, Niftables, Forte Web Properties, Kokoro, Digbee, NDCRx, and TestMax.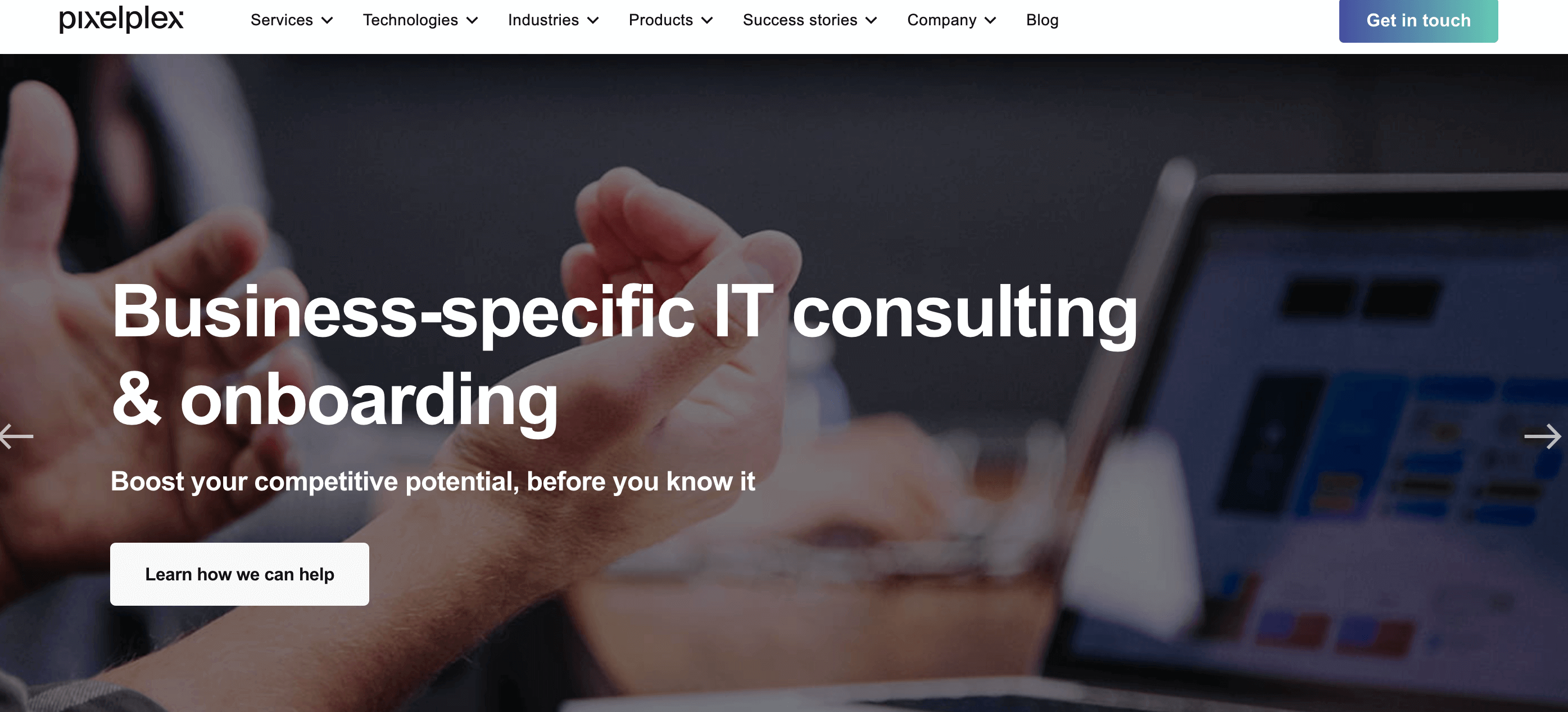 PixelPlex is a US-based company known for its next-generation metaverse development service for businesses of all scales in multiple industries, such as Real Estate, Gaming, eCommerce, and Healthcare. 
Founded in 2007, PixelPlex currently has a team of 100+ ingenious metaverse experts. Its services include metaverse integration, NFT marketplace development, crypto infrastructure development, and more. 
To ensure the highest quality of the delivered digital solutions, their specialists look after every step of the metaverse development process ranging from objects and assets to venues and scenes. 
Over the years, the company has successfully delivered 450+ projects for clients from more than 25 countries, helping to create two unicorns. Pixel Plex's legacy of successful clients includes Microsoft, Oracle, BMW, Kakao, and QTUM.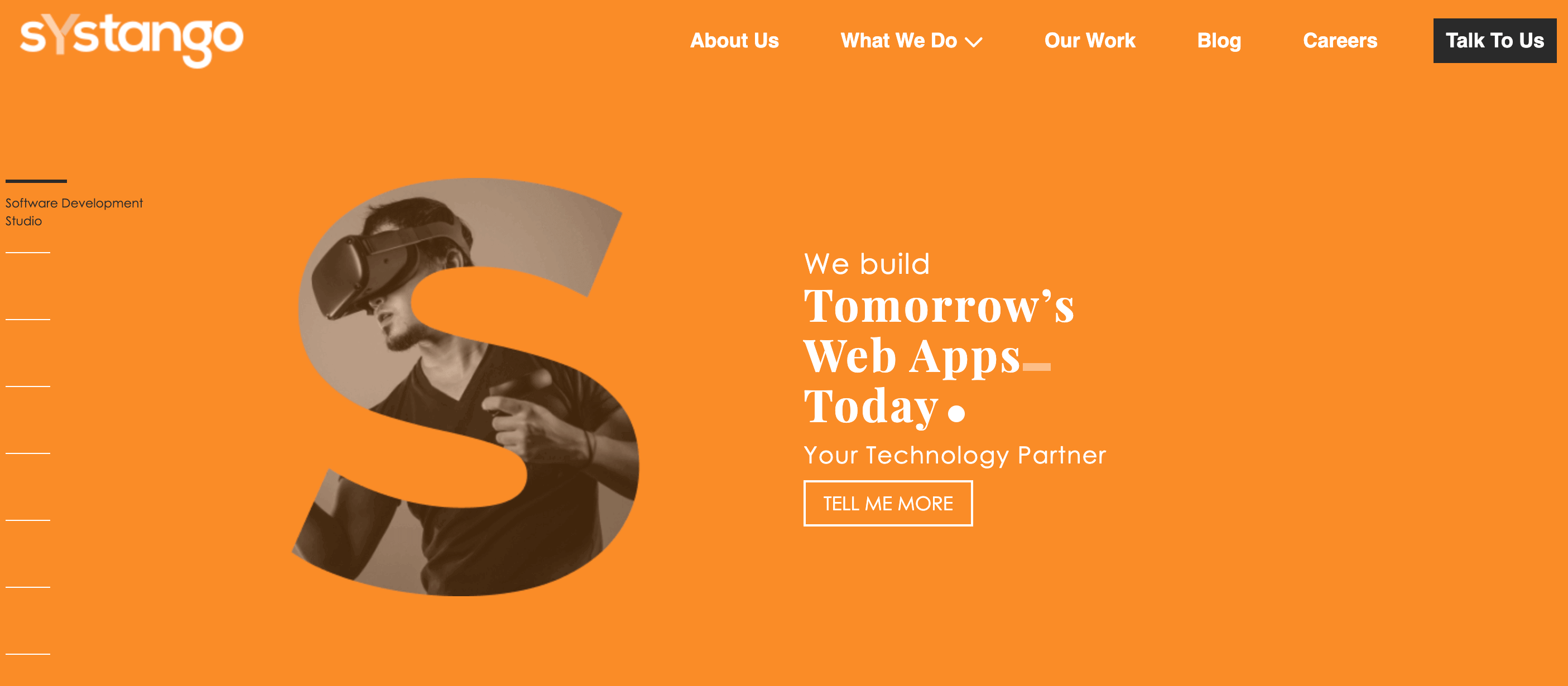 Systango is a London-based company with offices in Sydney, Virginia and Indore that specializes in emerging technologies, including the metaverse. They work with a motto of 'unlocking digitalization for traditional businesses using the power of Blockchain, ML, AI, AR/VR, and RPAs.'
Established in 2007, the firm has a string of high-profile clients such as Deloitte, Porsche, Disney and Target. Along with serving market leaders, the company also provides solutions to mid-scale and small-scale businesses. 
Systango's success can be measured by the fact that they have 100+ active clients today and have completed over 500 end-to-end projects. 
Conclusion
The metaverse is far ahead of the traditional technologies that are prevalent today. It requires a comprehensive set of skills and the best metaverse developers to take your business into the metaverse space. 
This is why it is crucial that you find a reliable and skillful metaverse development service provider. 
In this list, we mentioned some of the best metaverse development companies to help you move your business to the next level of digital success. Hope you found the best-fit partner according to your unique needs and requirements.
If you want to see your company added to this list, contact us and share details about your range of services and achievements. After a thorough review, we'll decide whether it's a valuable addition.