The IT sector in Pakistan has experienced significant growth and development in recent years, becoming a promising Aisan hub for technology and innovation. 
What sets Pakistan's software development companies apart? The primary reason is their hard-working specialists. Pakistan boasts a vast community of skilled software engineers who are highly trained and demonstrate outstanding diligence.
With their deep expertise, creative problem-solving skills, and passion for turning innovative ideas into reality, the top software development companies in Pakistan are changing the way modern technology shapes businesses. 
As a business owner, you are likely seeking an experienced partner offering the best price-quality ratio. Read on to discover the most reliable and affordable software development service providers in Pakistan, which have built a reputation of trustworthy leaders for decades. 
Best Software Development Companies In Pakistan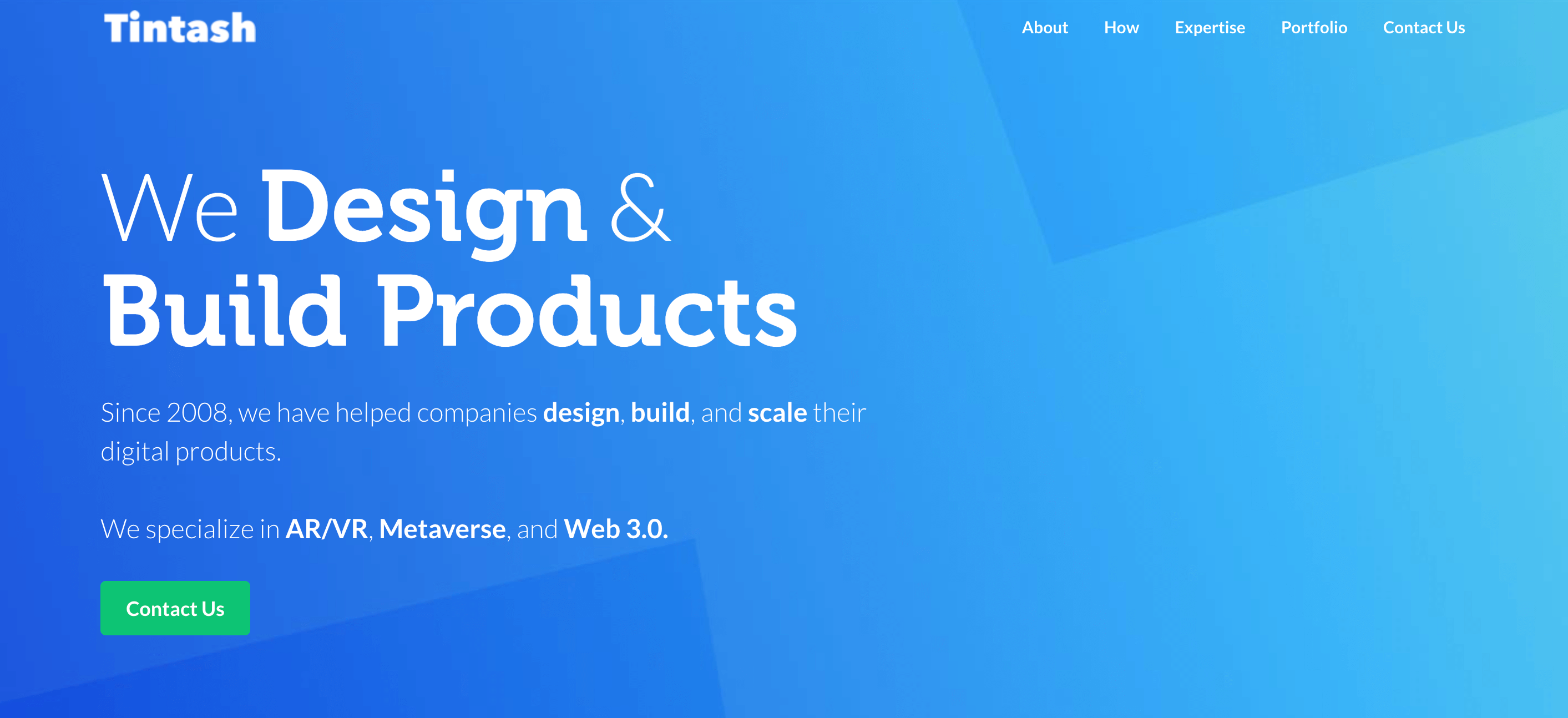 The journey of Tintash Pakistan software house began in 2007. The company has assisted 130+ clients, raising over $750 million in funding; some of them have become tech unicorns that revolutionized their target markets.
Tintash is a team represented by Stanford and Harvard graduates who aim to bring the best of Silicon Valley to their clients, including next-gen solutions for giants such as Apple and Paypal.
The company's expertise includes cross-platform app development using React Native, native mobile app development, web development, and game development. All this is accompanied by super in-depth testing and quality control.
Services and expertise:

web and mobile app development, IoT development, UI/UX design, game development, 2D – 3D game art, quality assurance, AI and ML systems

Tech stack:

Python, Ruby on Rails, NodeJS, ReactJS, AngularJS, Django, Flutter, React Native, Kotlin, Swift, Objective-C, Unity, Construct 2, etc.

Industries: C

ryptocurrency, Blockchain, Real Estate, Sports and Entertainment, Gaming, Manufacturing, Retail and eCommerce, Agriculture, Healthcare, Science

Team size:

200+ experts

Portfolio: Apple, PayPal,

Stacks, Bed Bath & Beyond, Careem, Lifeprint, One Kings Lane, Digital Chocolate, PlayDate, Houghton Mifflin Harcourt, Embr Wave, Ander, RedBird, Decorist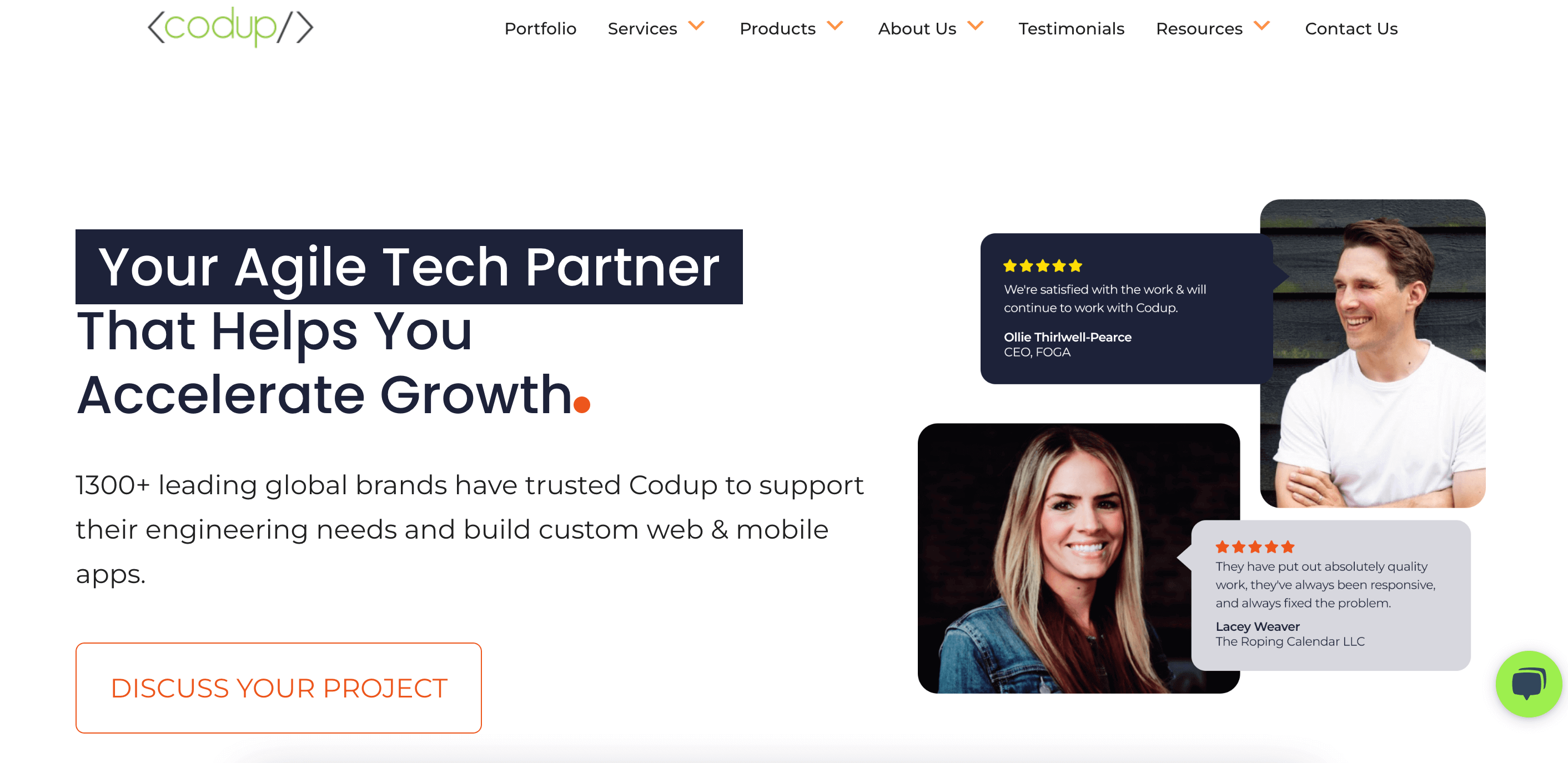 The team of CodUp has won 3 Clutch awards and gets consistent 5-star ratings from clients. Trusted by leading global brands like Unilever, Dyson, Steelcase, Stitch Fix, Harrods, and more, CodUp has completed over 1500 ambitious projects and continues to help organizations get a competitive edge with its top-notch software engineering expertise.
CodUp's developers, QA engineers, project managers, and business analysts are proficient in English, ensuring you get maximum efficient communication. What's more, agile project management processes, flexible pricing models, and solid expertise make CodUp one of Pakistan's best custom software development companies. 
Services and expertise:

B2B and B2C eCommerce development, custom software development, mobile app development, API integration, staff augmentation

Tech stack:

BigCommerce, WooCommerce, WordPress, Shopify, PHP, Laravel, NodeJS, ReactJS, AWS, LAMP/WAMP

Industries: Tr

avel and Hospitality, Healthcare, Finance, Banking, Sports, Food and Beverage, Entertainment, Retail, IT 

Team size:

150+ experts

Portfolio:

Dyson, Travel Gossip, The Healthy Place, Seacoast Bank, Zendex, Cyberize IT, Foga, Royal Caribbean, Post Dynamo, AireBeam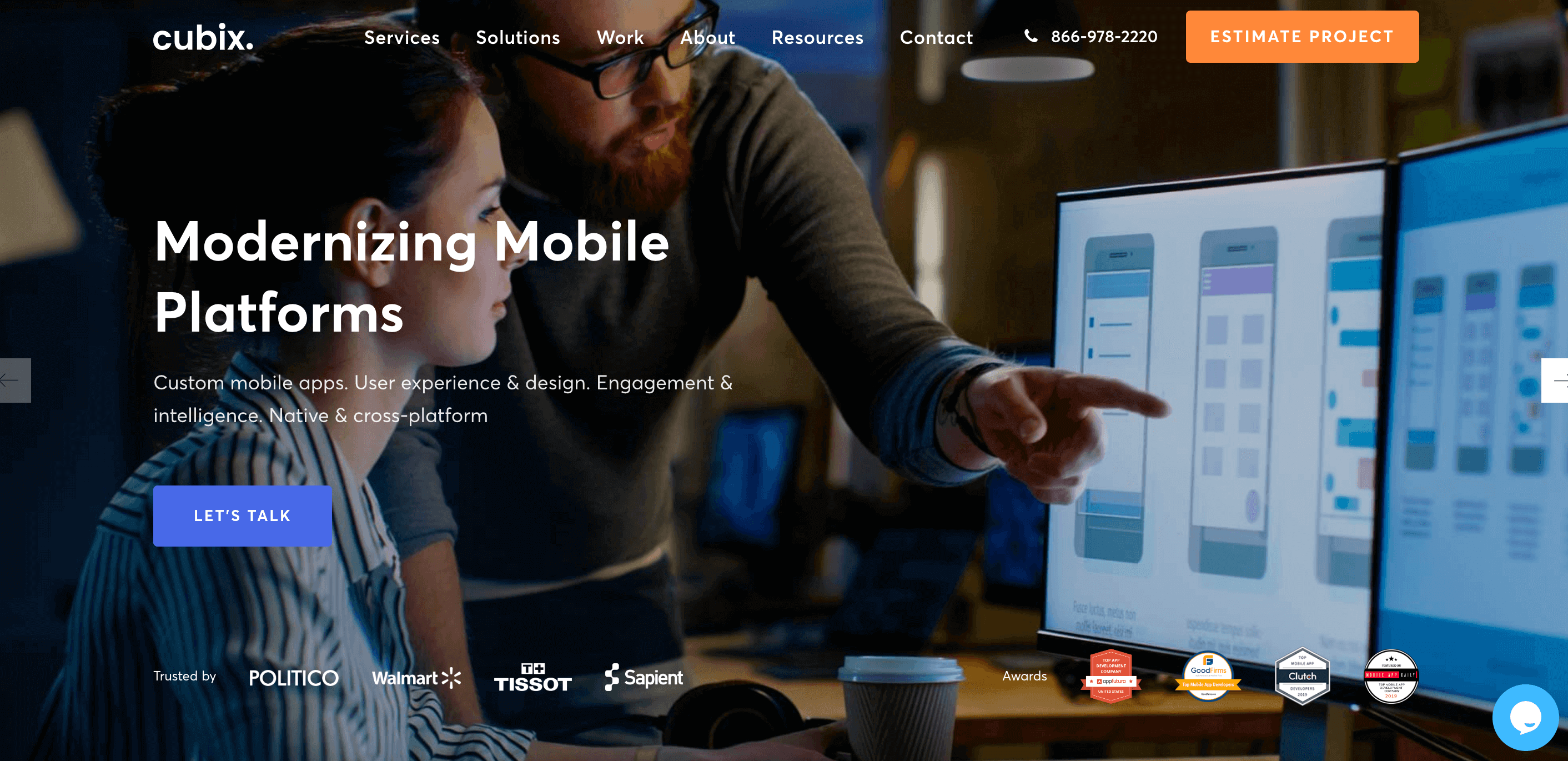 Cubix is one of the leading Pakistani software companies specializing in creating engaging apps, games, and blockchain systems. Their amazing portfolio and clientele speak for themselves, making clients all over the world choose Cubix to build industry-leading products. 
The firm delivers enterprise-grade software solutions for businesses of all industries, providing an agile and transparent approach and ongoing project support and maintenance. Join over 500+ Cubix's happy clients to unleash the fullest potential of your business!
Services and expertise: ideation and evaluation, product design and development, mobile app development, web development, game development, blockchain solutions, business intelligence, big data, AI and ML, VR and AR, software testing
Tech stack:

React Native, Flutter, Ionic, Swift, Kotlin, Objective-C, AngularJS, ReactJS, Typescript, Vue, Wpf, HTML5, Firebase, MongoDB, MySQL, Redis, PHP, Java, etc.

Industries: C

onstruction, Banking, Insurance, Telecommunication, Retail and eCommerce, Logistics and Transportation, Finance, Healthcare, Entertainment, Sports, Gaming 

Team size:

200+ experts

Portfolio:

Politico, Walmart, Tissot, Sapient, DreamWorks, Canon, Data Stream, Artizone, SONY, Nintendo, Suzuki, Charter, RayBan, Televisa, Georgia Aquarium, 2K Sports, Converse, PayPal, Unilever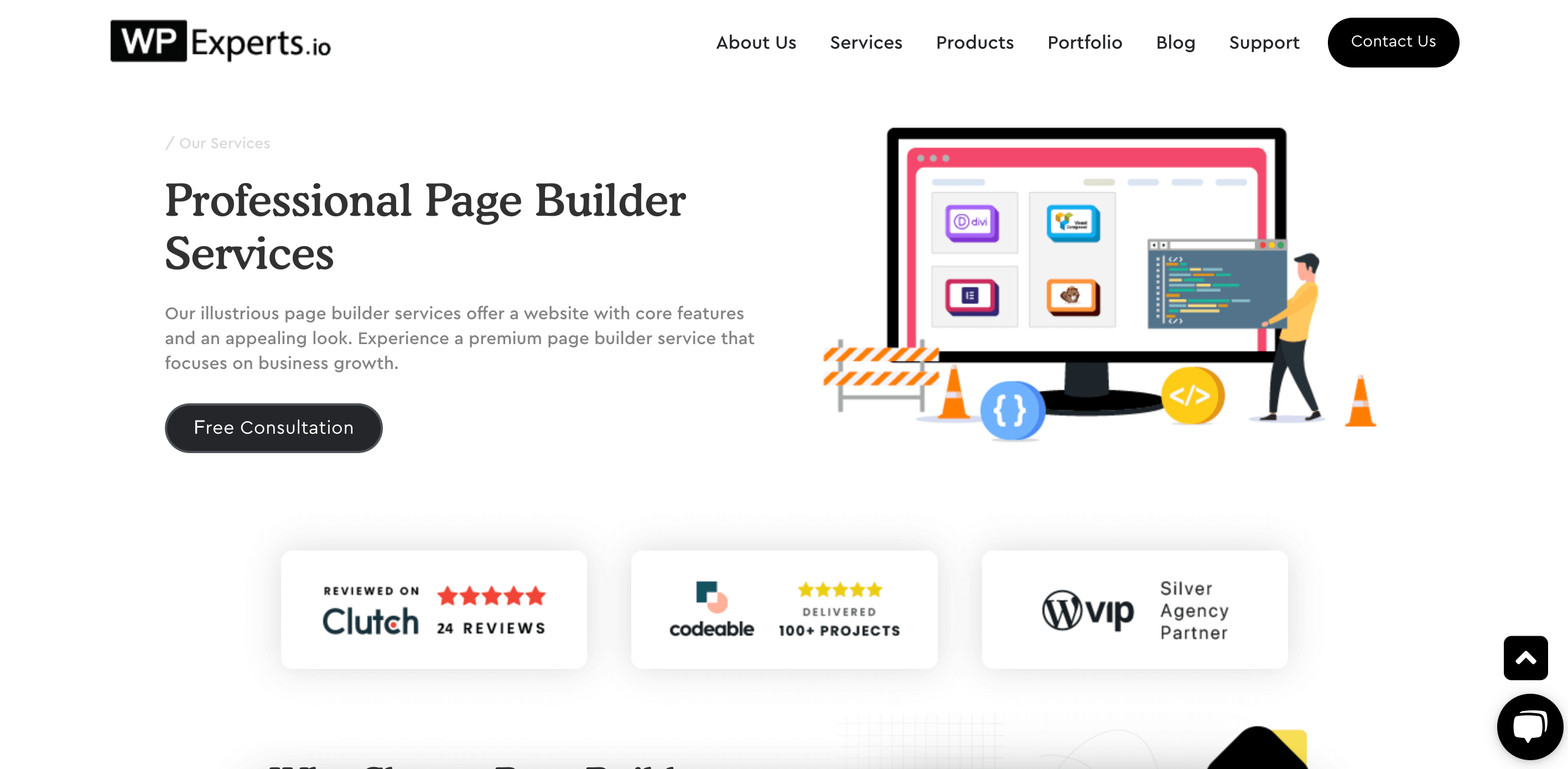 Meet the world's leading full-stack WordPress software development company, WPEexperts. This prominent firm specializes in WordPress, WooCommerce, Magento, and Shopify solutions, including custom plugin and extension development, theme development, backend development, and frontend development. 
With over 10 years of experience, WPEexperts has become a trusted partner for 800+ brands worldwide, ranging from startups to Fortune 500 enterprises. Benefit from working with the best software developers in Pakistan who will take care of your WordPress maintenance, content updates, daily offsite backups, and various customizations. 
Services and expertise: WordPress development and migrations,

payment gateways, WooCommerce and Shopify solutions, subscription services, multisite solutions, mobile app development, API integrations

Tech stack:

WordPress, WooCommerce, Shopify, AWS, LAMP Stack, MEAN/MERN Stack, Laravel, Symphony, Flutter 

Industries:

eLearning, Food and Restaurant, Retail, Sports, Telecommunications, Cosmetics, Automotive, Healthcare, Technology

Team siz

e: 250+ experts

Portfolio:

Mobily, Swytch, GetFive, Foreigncy, Zain KSA – Telecom, Bank SITE Services and The Travelers Club – DBK, Vodafone, IKEA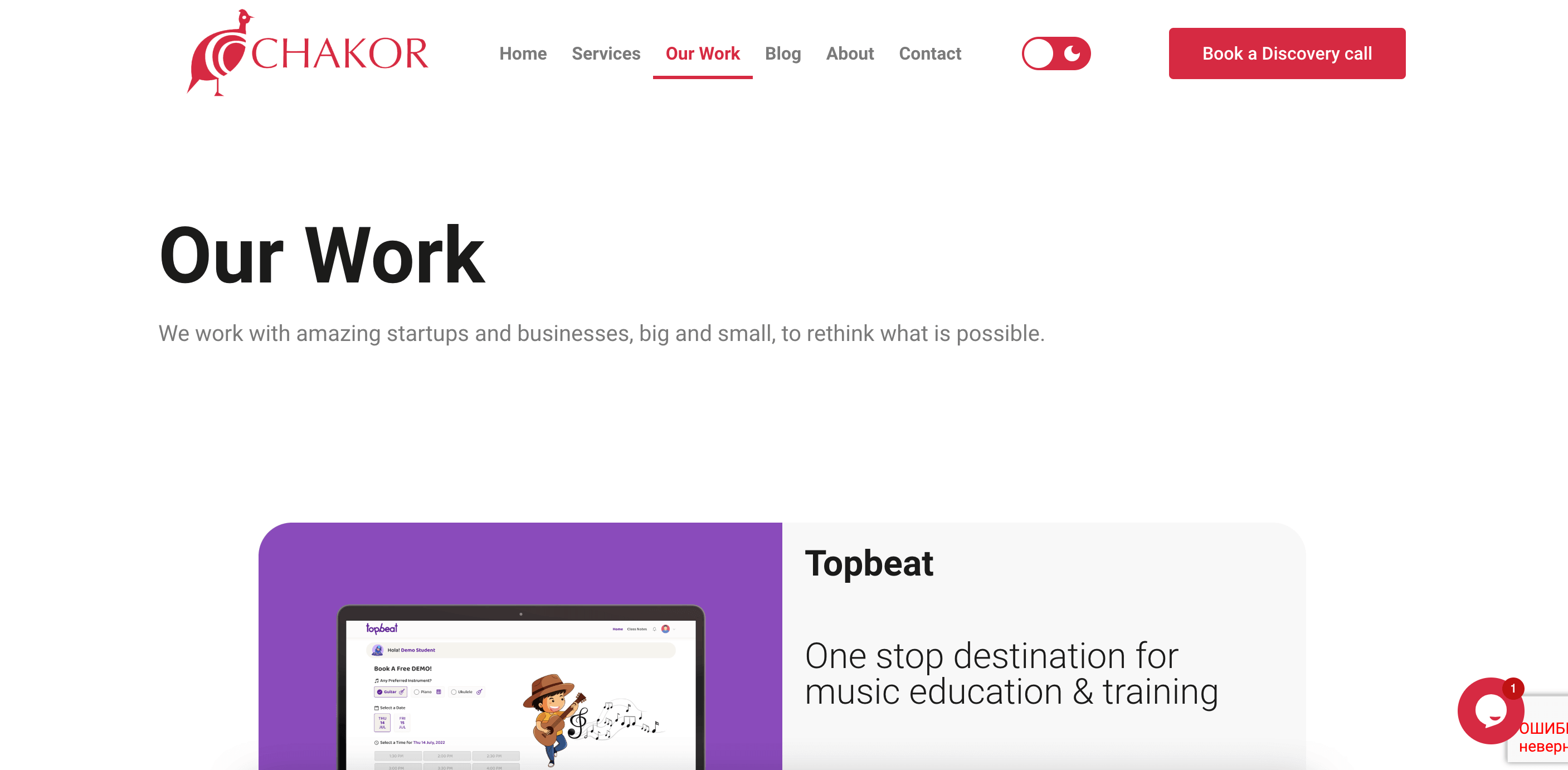 Chakor is a team of qualified and talented engineers who graduated from the top universities in Pakistan. It's one of the most experienced no-code development services providers whose key competencies include building high-performing applications using Bubble.io, Adalo, Glide, Airtable, FlutterFlow, Zapier, etc. 
According to Chakor, they possess all the tools and expertise required to build full-fledged products in weeks, not months, which is highly attractive for any business owner. So whether you manage a startup or an enterprise, Chakor will help you deliver outstanding solutions lightning-fast. 
Services and expertise: web and mobile application development, no-code development, eCommerce development, workflow automation, consulting services, maintenance and iteration
Tech stack:

Bubble.io, Figma, Graphy, Freshdesk, Lead Square, Wise, AiSensy, Stripe, Plaid, Twilio, Sendgrid, MathJS, MomentJS, BDK Native, Angular, Python 

Industries: M

usic, Entertainment, Education and eLearning, Healthcare, Transportation and Automotive, Social Networks, Gaming

Team size:

50+ experts

Portfolio:

AutoZone, Wells Fargo, NFL, Pink Ribbon, Headstart School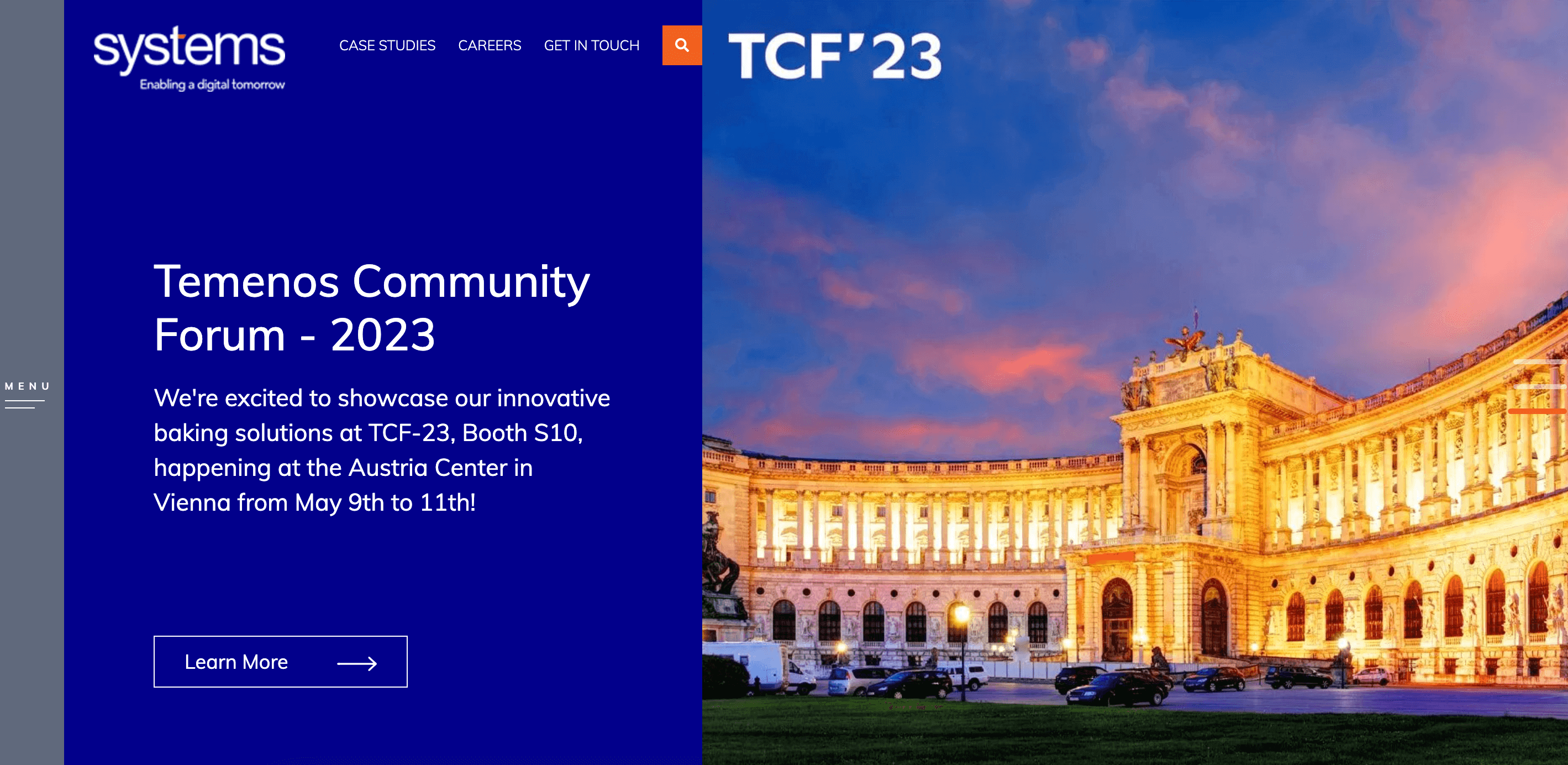 Systems Limited is a well-known custom software development company in Pakistan, with an international presence across 5 continents and an impressive history starting in 1977.
If you want to hire the best developers in Pakistan, System Limited is your go-to IT outsourcing company with over 8500 talented engineers on board. Their track record proves their ability to find solutions to the most complex business problems and efficiently deliver world-class results. 
Services and expertise:

app development, business process outsourcing, data management and analytics, cloud services, digital commerce, security, IT infrastructure, quality assurance

Tech stack:

Angular, Bootstrap, React Native, Kotlin, Objective-C, Java, Swift, .NET, Rust, MySQL, PostgreSQL, SalesForce, Magento, Shopify, etc.

Industries: Re

tail, Consumer Goods, Banking and Financial Services, Public Sector, Telecommunication, Healthcare

Team size:

8500+ experts

Portfolio:

Lahore Qalandars, Khaadi, The Aga Khan University Hospital (AKUH), Monolith, Telenor, Allied Bank, Rehman Medical Institute (RMI), The Punjab Land Records Authority  (PLRA)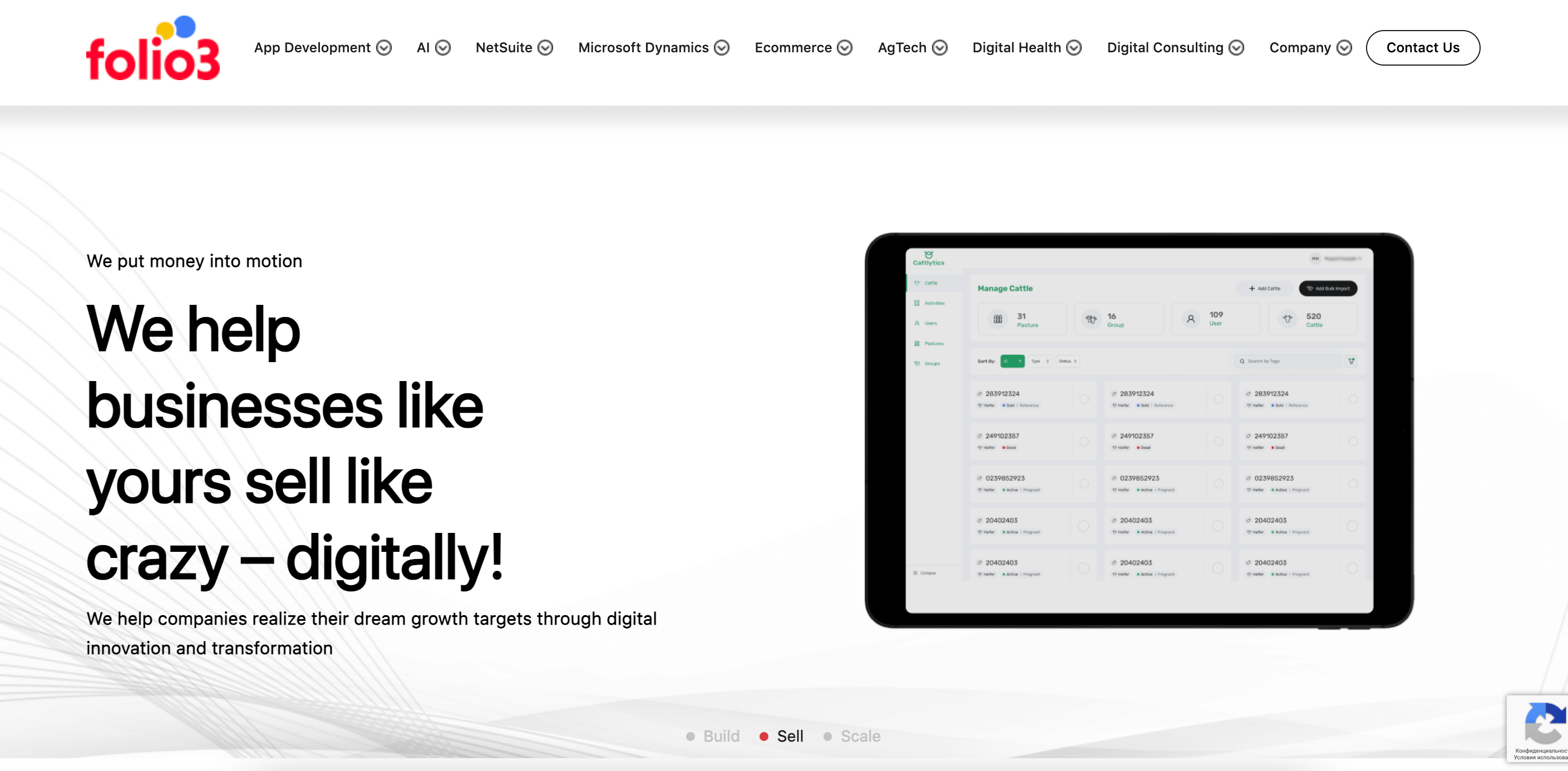 Folio3 is one of the best IT companies in Pakistan that helps organizations scale their business operations and online presence with outstanding digital solutions. Whether you are a prominent startup innovator, a CEO of a global enterprise, or a small business owner, Folio3 will meet any of your exclusive requirements and help your brand to grow. 
Since 2005, Folio3 has delivered over 5000+ amazing products and made a positive, measurable impact in the digital world. Moreover, their team never stops learning, constantly challenging themselves and mastering new skills to give value that extends beyond the profit. 
Services and expertise:

app development, artificial intelligence, NetSuit, eCommerce development, digital consulting 

Tech stack:

C#, Objective C, ASP.NET, Angular, Azure DevOps, Docker, Jenkins, Docker Compose, Terraform, PHP, AWS, React, etc.

Industries: A

utomotive, Healthcare, Agriculture, Life Science, Pharmaceutical, Security, Fitness, Manufacturing, Fashion, eLearning, Retail and eCommerce

Team size:

700+ experts

Portfolio:

American Pakistan Foundation, ApexChat, Barnes & Noble, BoardSeat, Cisco, Clickmarks, Beauty Blender, Beacon Rail Leasing, Citadelle, Bitzer Mobile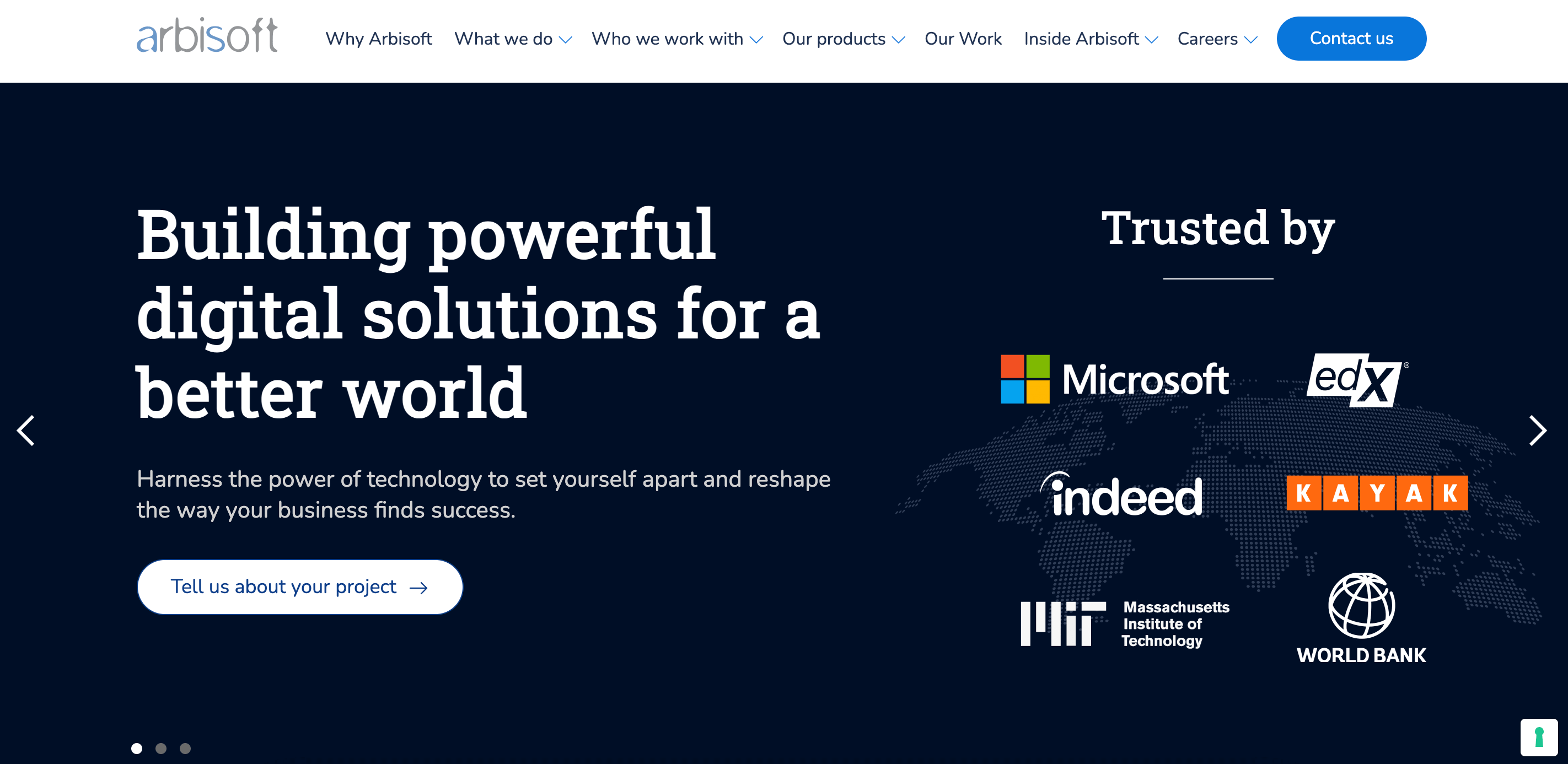 Arbisoft is a perfect software provider for startups looking for rapid growth in the Education, Healthcare, Retail, and Travel industries. Apart from small organizations, Arbisoft is proud to partner with global leaders such as edX, Indeed, Amazon, KAYAK, McDonald's, and many more. 
With over 800+ cross-discipline engineers under one roof, Arbisoft offers full-service software development support that will lead your business toward success. In addition, they apply their extensive problem-solving expertise and modern technologies like virtual software labs, 3D simulations, and open edX software to deliver better-than-expected results. 
Services and expertise:

web and mobile app development, custom software development, QA & testing, data analytics AR/VR development, 3D applications, DevOps

Tech stack:

React, React Native, GO, Python, Django, MySQL, AWS, Swift, Kotlin, SnowFlake

Industries: E

ducation, Finance, Healthcare, Travel, Technology, eCommerce 

Team size:

800+ experts

Portfolio:

edX, Indeed, Amazon, KAYAK, McDonald's, Stanford, Travelliance, Philanthropy University, Microsoft, the World Bank
Kalsoft perfectly combines technologies and innovations to help its clients gain immediate benefits. You will be fully supported by its award-winning team from the conception of your product to delivery.
Successfully operating since 1999, Kalsoft has established itself as one of the best IT outsourcing companies in Pakistan. They're committed to providing excellent services and delivering supreme value to customers, regardless of their business size and allocated budget.
Services and expertise:

Microsoft application services, app development, Dynamics 365, AI and ML, IoT, robotic process automation, QA and testing, infrastructure support

Tech stack:

Java, Python, Node.JS, .NET, PHP, CSS, HTML, JS, Vue.JS, React Native, Spring, Hibernate, Redux, Django, Oracle, etc.

Industries: T

ravel and Tourism, Manufacturing, Banking and Finance, Oil and Gas, Healthcare, Telecommunication, Real Estate, Education, Construction, Community Services

Team size:

200+ experts

Portfolio:

SAOG, Omran, Ahli Bank, Bank Muscat, Ministry of Oil and Gas, Jazz Pakistan, Getz Pharma, Black and White Clothing, Salam Air, Oman International Group, Ooredoo, Shanfari, Ara Petroleum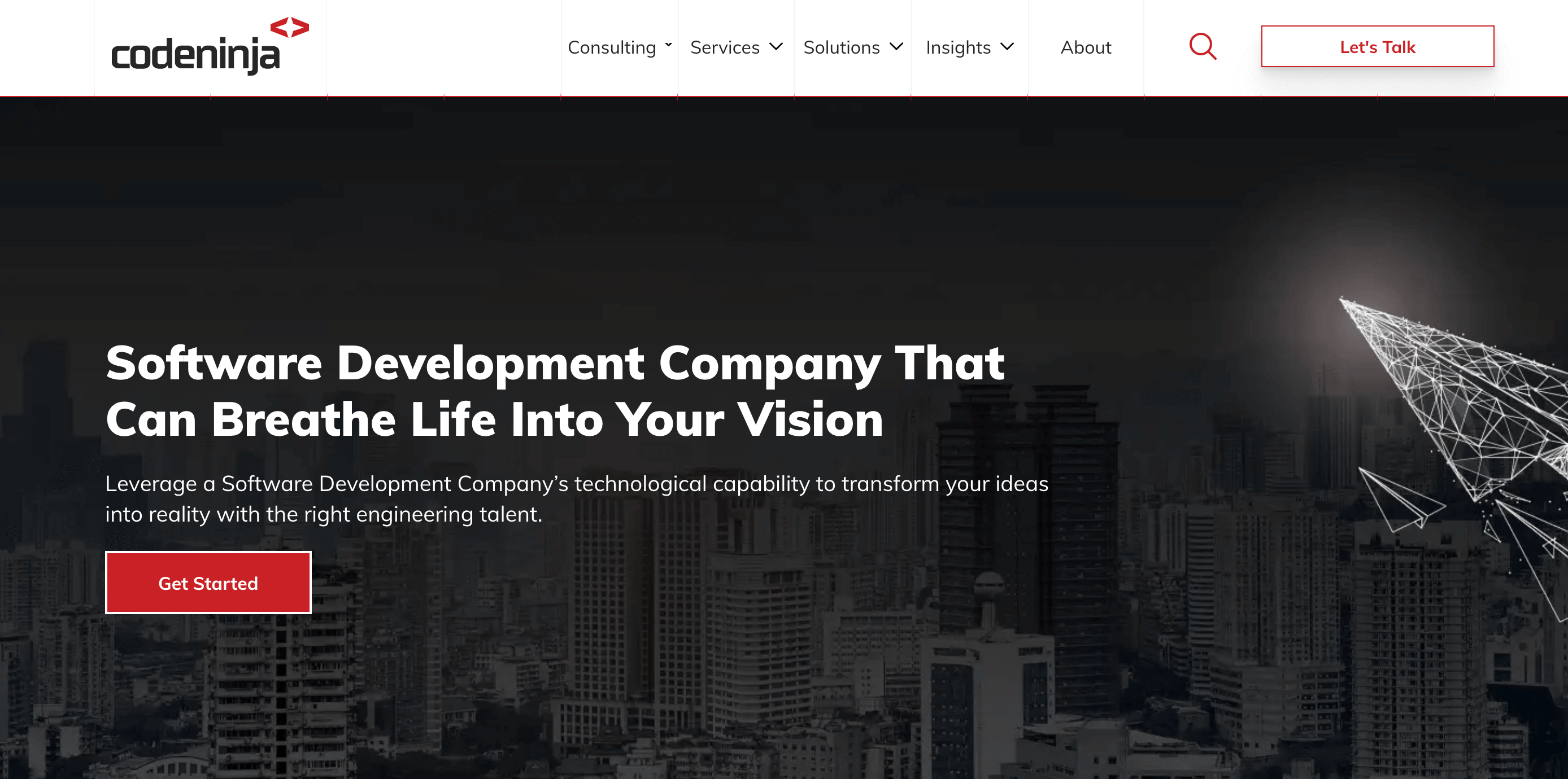 Established in 2014, CodeNinja is a leading offshore software development company with a continuously growing team of 200+ experts operating across Latin America, South Asia, and the Middle East. CodeNinja was recognized by Forbes Technology Council and earned the trust of more than 240 clients, including giant corporations like Microsoft and Graana. 
Being one of the best IT companies in Pakistan, CodeNinja offers a wide range of services and uses the latest technologies focusing on artificial and business intelligence, blockchain, and mixed reality to drive clients' businesses to success.  
Services and expertise:

software development, mobile development, UX/UI design, software outsourcing, data engineering, data analytics, DevOps, IT infrastructure

Tech stack:

Python, Java, Node.JS, PHP, GO, C++, Ruby, Django, Flask, Laravel, Ionic, React Native, Flutter, C#, etc.

Industries: Co

nstruction, Banking, Insurance, Telecommunication, Retail and eCommerce, Logistics and Transportation, Gas and Oil, Finance, Healthcare, Entertainment, Sports

Team size:

100+ experts

Portfolio:

Netsol, Dawn Bread, Kit & Kaboodle, Bahria Town, Kuwait Cricket Club, Agency for Science, Technology and Research, Beautify, Graana
Conclusion
Finding the best software development partner ensures your businesses get high-quality solutions, on-time delivery, and a smooth collaboration experience. But it gets harder to choose the right one among numerous companies.
We hope this list helps you identify the best software developers in Pakistan that meet your requirements and will help your business scale and grow.  
If you want to add your company to this list, email us with your request. After a quick review, we'll decide whether it's a valuable addition.