Crypto-based games' popularity has skyrocketed in recent years and entered the mainstream gaming market.
According to statistics, crypto game market capitalization has reached $55.38B, and by 2025, it is anticipated to increase to $50 billion, 10 times the growth of conventional gaming.
What's more, the size of the global blockchain gaming market in terms of income was estimated to be worth USD 4.6 billion in 2022 and is expected to rise to USD 65.7 billion by 2027 at a CAGR of 70.3%.
Crypto gaming ensures that all communications and transfers between various parties are totally confirmed and authentic. This, in turn, plays an integral part in the fight against fraud, which is one of today's significant difficulties in games and gaming platforms. This is precisely why crypto game creation and crypto gaming services are in great demand.
To meet the growing demand, folks have seen the establishment of various crypto gaming firms actively operating in the area, providing top-notch services. Moreover, there are a multitude of crypto-based gaming applications that have quickly gained popularity in the gaming sector.
Now, let us take a glance at the top crypt game development companies that have made significant contributions to the whole digital industry.
The Best Crypto Game Development Companies That Boost Safety And Innovation
First on the list of crypto game development companies is Suffescom Solutions Inc., which allows gamers all over the world to play not only the latest and hottest games but also the most modern and system-intensive ones on every screen.
The company has a 4.8/5 Clutch rating that denotes its skillfulness in designing and developing- attractive, responsive, and easy-to-play crypto games for its customers. To design and build crypto games, Suffescom Solutions Inc. uses the following tools: Figma, SketchUp, Maya, Photon, Unreal Engine, and more.
Apart from developing crypto games, the firm also develops Unity games, web games, P2E games, metaverse games, Ethereum games, blockchain games, etc. In addition, Suffescom Solutions Inc. also has a good hand at making clones of a few renowned games, namely Axie Infinity, STEPN, Alien Worlds,  Decentraland, and Zed Run.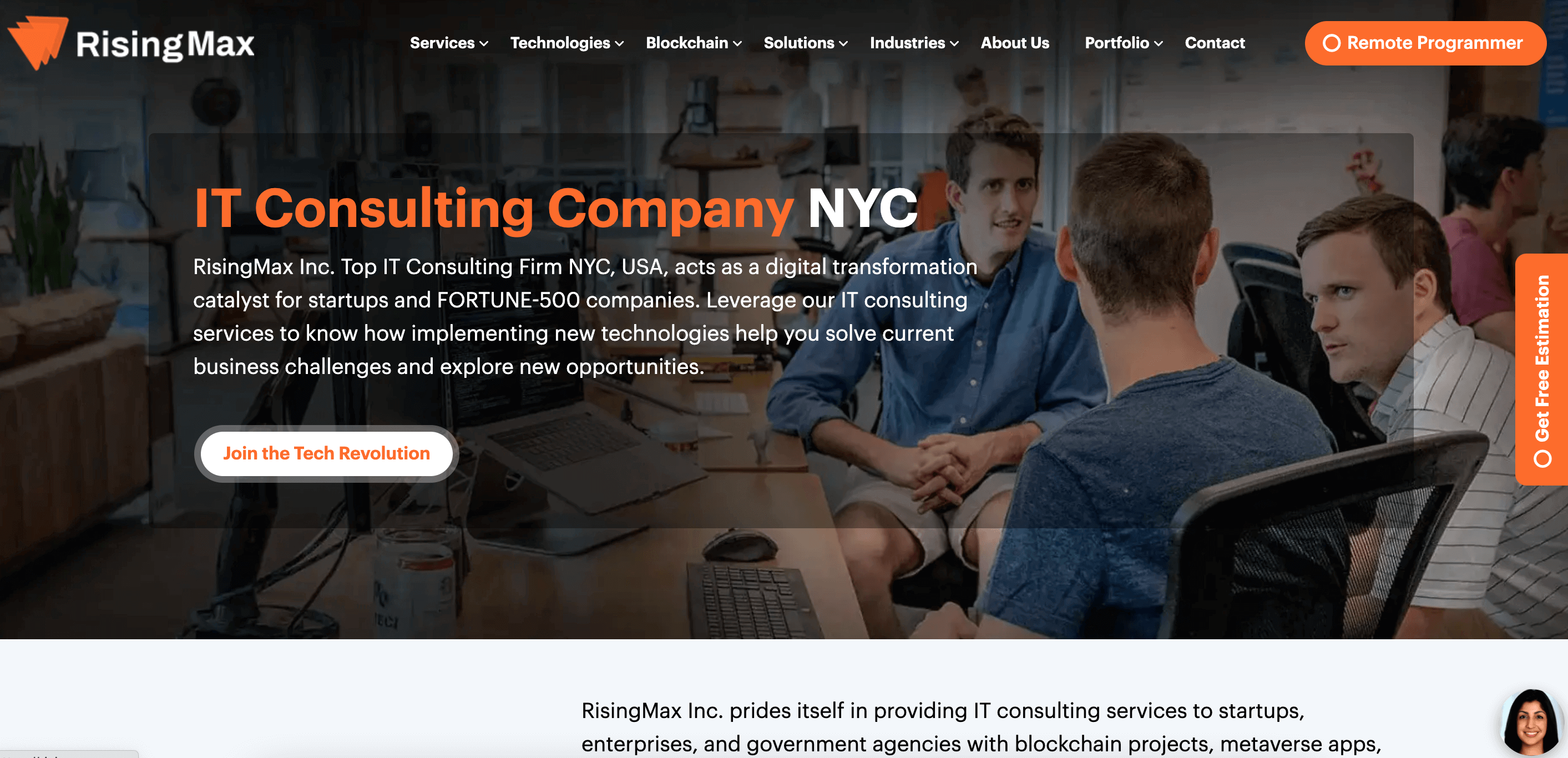 Established in 2011, RisingMax Inc. is advancing the world of crypto games with its top-notch game development process. The company has specialized and certified developers who strive to transform your crypto game idea into reality. They have also developed bug-free crypto games, Unity 3D games, AR/VR games, cross-platform games, MR games, and more. 
The company offers fantastic crypto game development services to change the future of your business, particularly blockchain, smart contracts, asset ownership, game tokens, micropayments, and more. It's notable that Rising Max Inc has developed many cryptocurrency-based games for a multitude of game fanatics.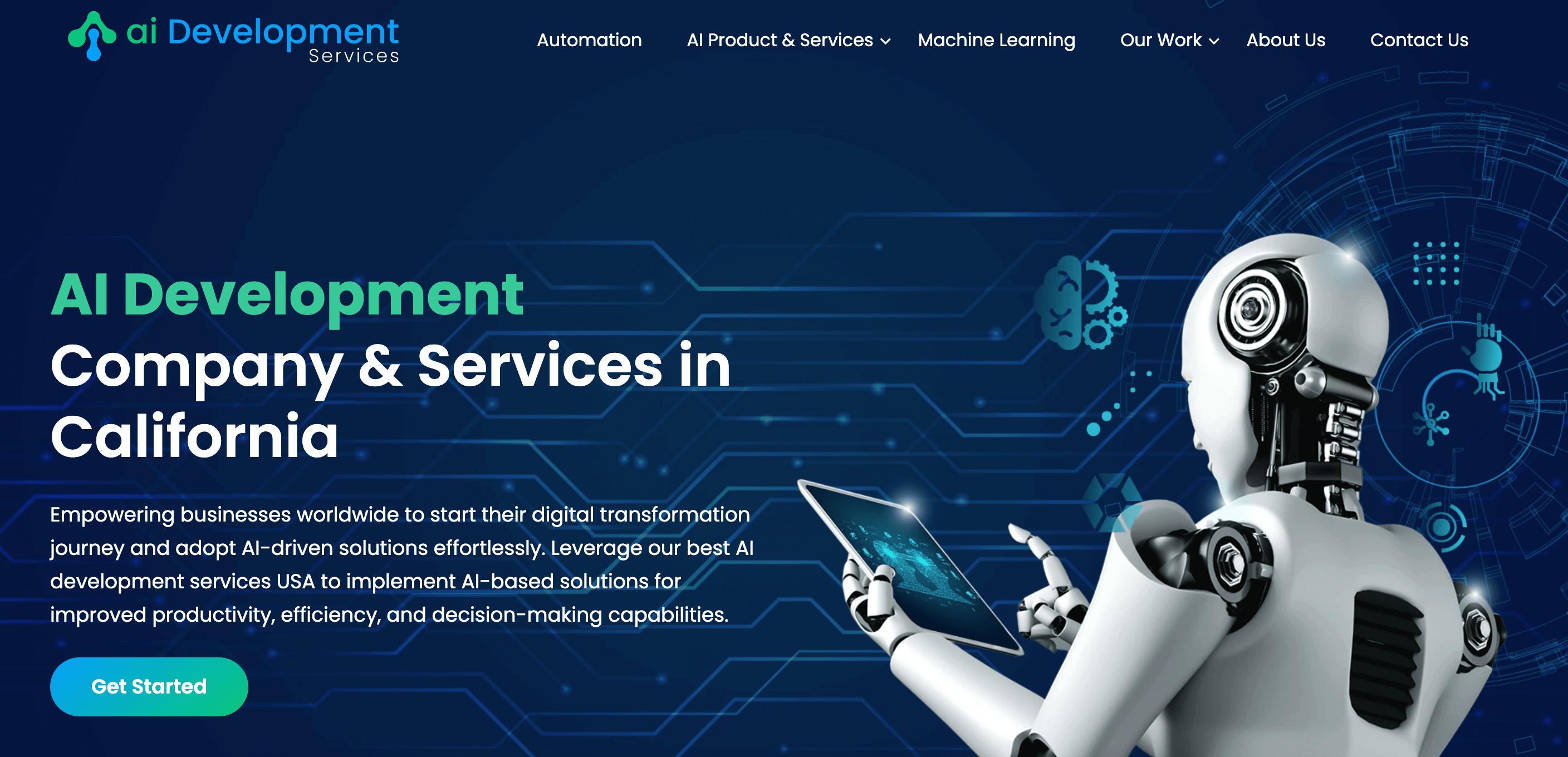 Western is a credible gaming provider in the United States that works to expand the use of blockchain technology in-game purchases and in-gaming marketplaces. This company has been on the list of secure & scalable crypto game development companies for many years. Their 9/10 customer satisfaction score and a 70% client retention rate clearly indicate that Western is an expert in catering to the needs of a diverse set of brands and startups. 
The company has also worked with some of the big giants such as NBC, UNIVERSAL, BMW, Nestle, Deloitte, Verizon, Expedia, TOYOTA, and many more. It has delivered 20+ blockchain projects to enable clients to lead toward the pathway of success, which is considered one of its applaudable contributions to the market.
Western offers exceptional, bias-free & customized solutions to eliminate errors, manage & analyze data, automate monotonous & repetitive business operations, and more. Apart from offering advanced & 360-degree AI application development & consulting services, the agency is popularly known for its excellent delivery of unique gaming projects within set timeframes.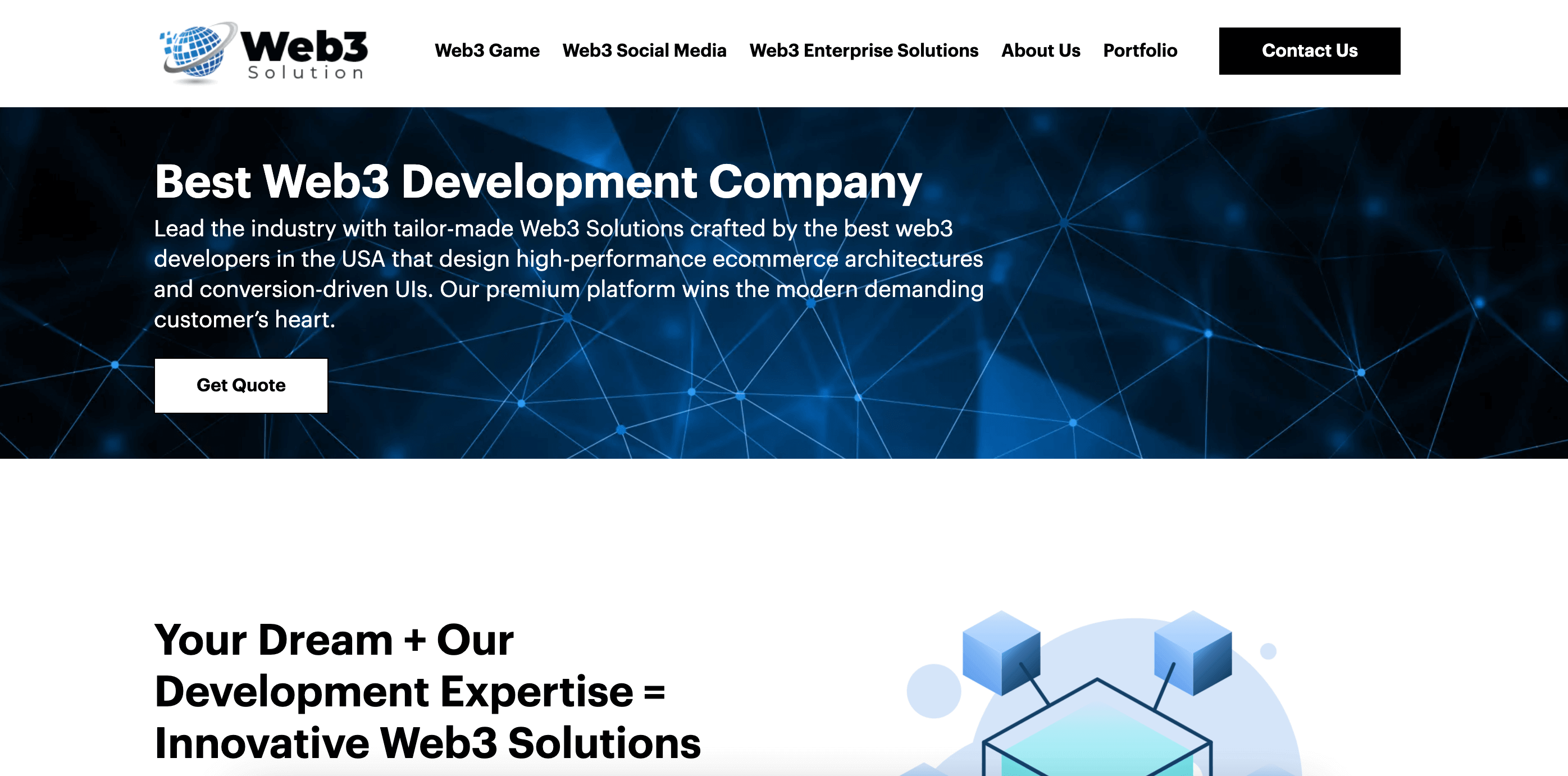 Best Web3 Development is a digital distribution game platform and a one-space place for the best crypto games with built-in solutions for all game enthusiasts. It provides special terms and conditions not merely for gamers but also for developers by offering multiple income-generating opportunities available through blockchain-based gaming solutions. 
Headquartered in the United States, the company has offices in other parts of the world as well, including the United Kingdom. Since 2013, the firm has been keeping an eye on the latest & futuristic technologies, such as IoT, Blockchain, NFT, and AI, to build innovative crypto games. They develop games for all devices and screens, including IOS, Android, and TV.
Best Web3 Development is a prominent crypto development agency that has accomplished 400+ projects on the decentralized platform and 1000+ projects in total for startups, SMEs, and big enterprises.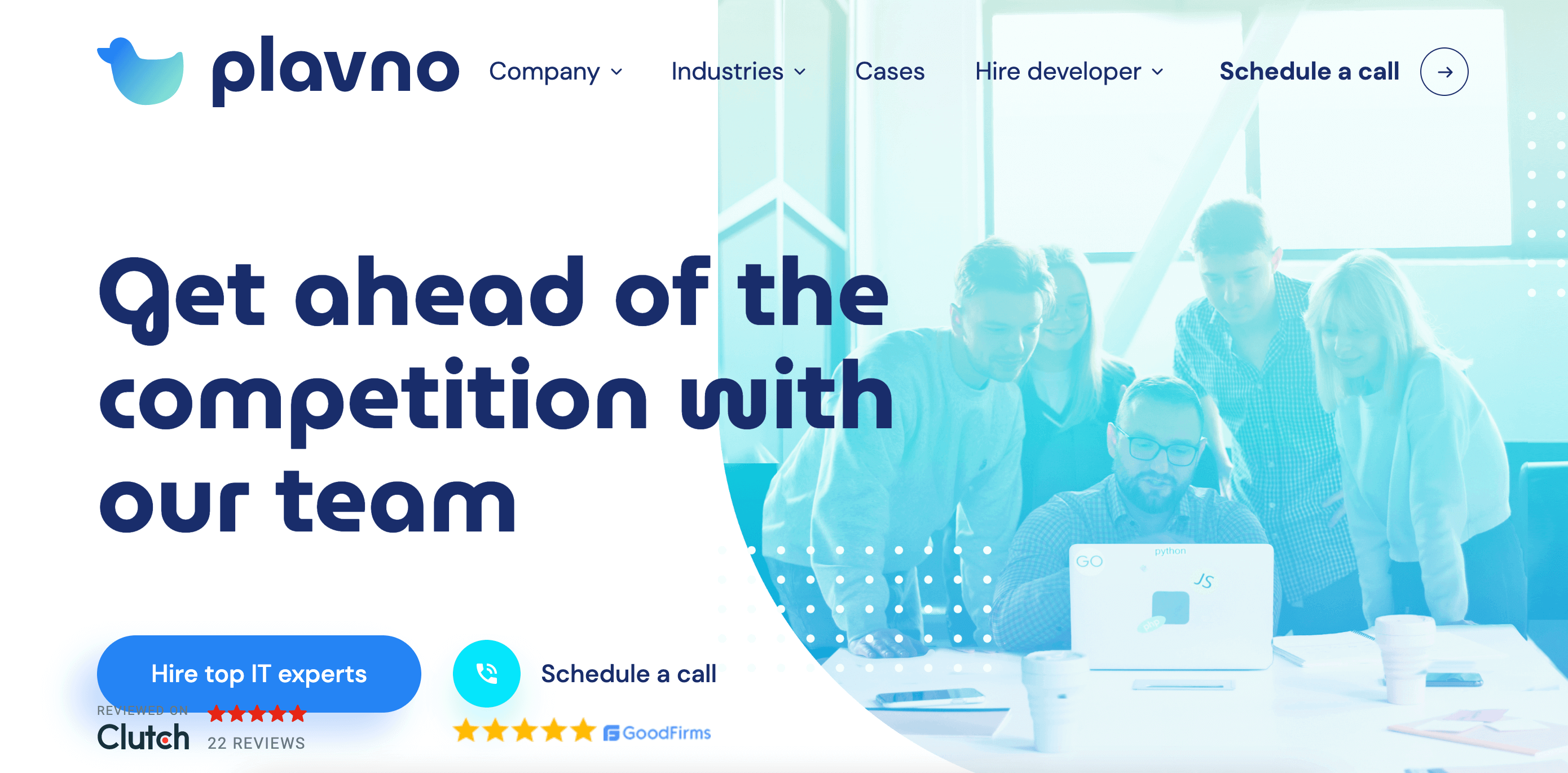 Plavno is one of the premiere game development companies bringing together gamers, gaming studios, etc., to build a sustainable gaming & entertainment ecosystem. The company has a 5/5 rating on the Clutch, which indicates how successfully it has launched projects for around 250 customers across the globe, including Mercedes, Xerox, Kia, eBay, PayPal, Amazon, IBM, Bank, and Mediacube. 
Serving  Warszawa, Berlin, London,  Calgary, New York, and other regions, Plavno has fully-fledged teams and pre-formed specialists who work on particular domains, such as Healthcare, E-learning, FinTech, Travel & Hospitality, Fleet management, and more.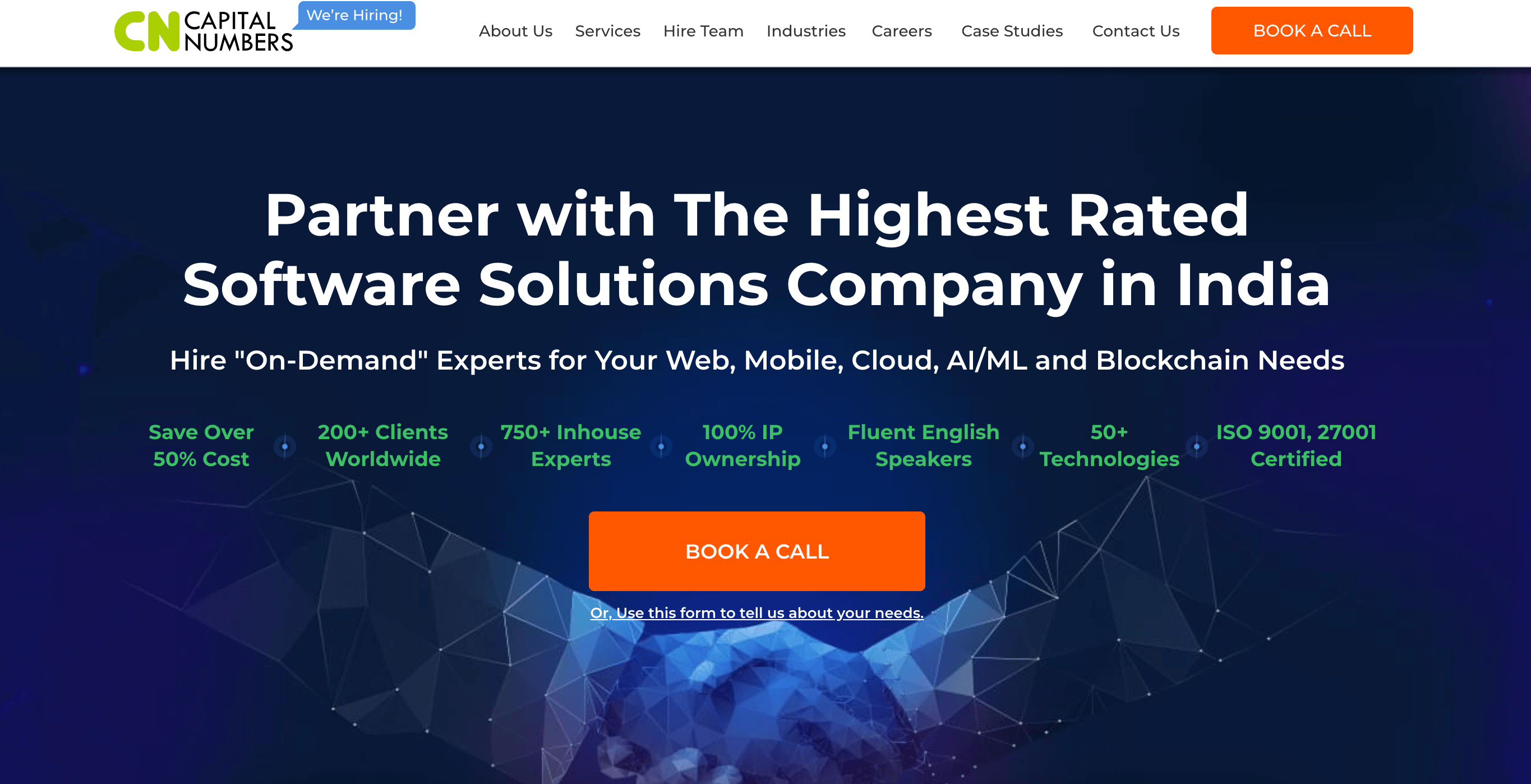 Capital Numbers is a next-generation game development studio that has delivered end-to-end game development services to 250+ clients worldwide, from startups to large enterprises. It's an ISO 9001:2008 and 27001:2013 certified company with 750+ full-time experts who work on serving some famous clients like Consumer Reports, Fundation, Thomson Reuters, HelloBar, Kargo, SDL, ST Engineering, Visit Days, Federated Auto Parts, Fidelity Payments, Payment Approved, Skillsz, ZipAlert.io, HelloThinkster, CashPack, BrandWisdom, and more.
Additionally, Capital Numbers has a 4.8/5 rating on the Clutch. It has won over 50 awards and achieved the rank of #1 game development company on G2, Trustpilot, and GoodFirms.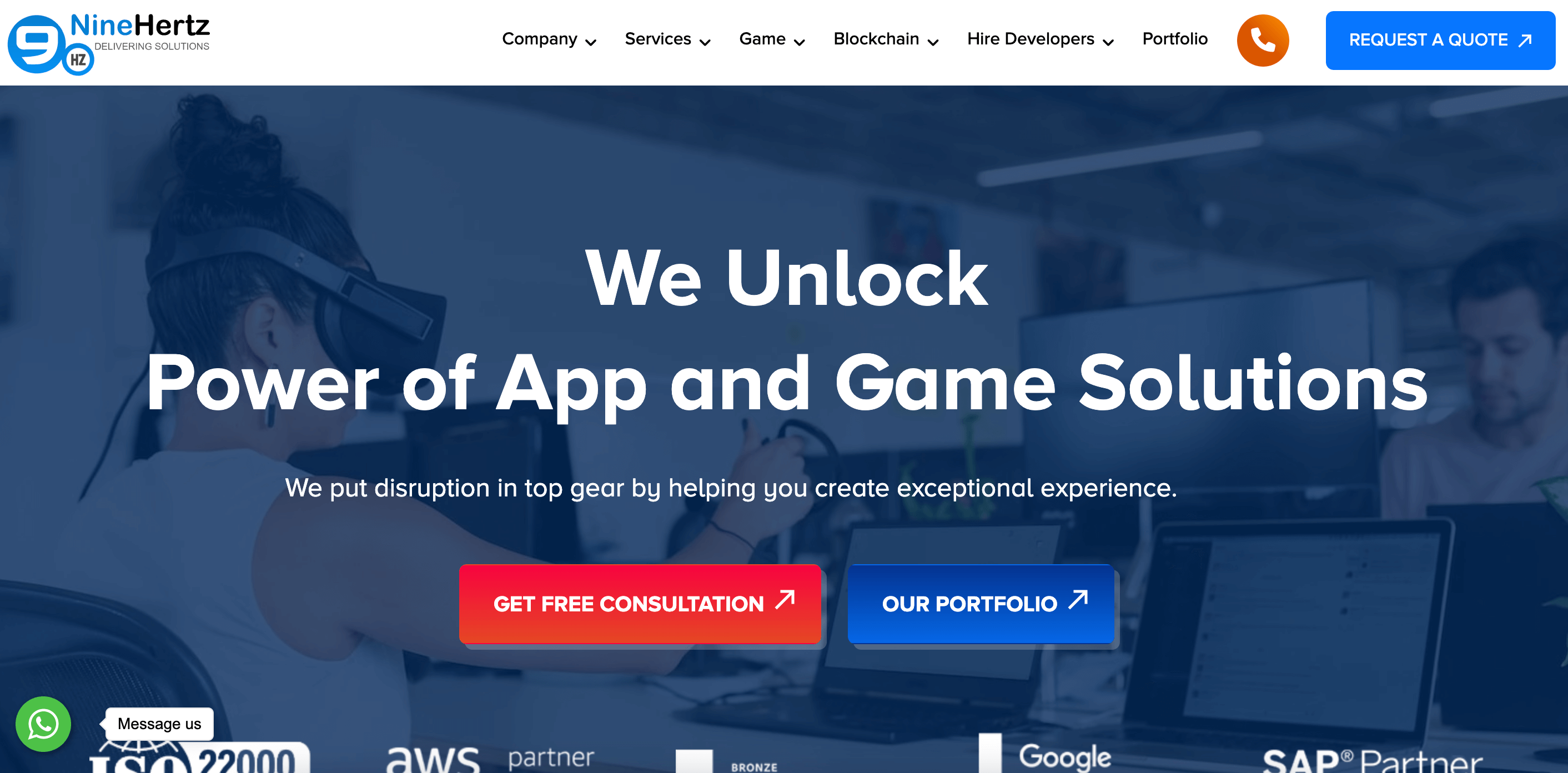 One of the leading game development companies is The Nine Hertz which is on its waxing moon ride on the zenith for developing not only blockchain games but also crypto games, mobile games, NFT games, AR games, Unity games, 2D games, 3D games, IOS games, Android games, HTML5 games, casino games, and Ludo games. 
Its client roster comprises JMRC (Jaipur Metro Rail Corporation), Casio, Samsung, Reliance Jio, Air Asia. In addition to game development, the firm offers many services, such as app development, web development, digital marketing, software development, salesforce development, eCommerce development, CMS development, and more.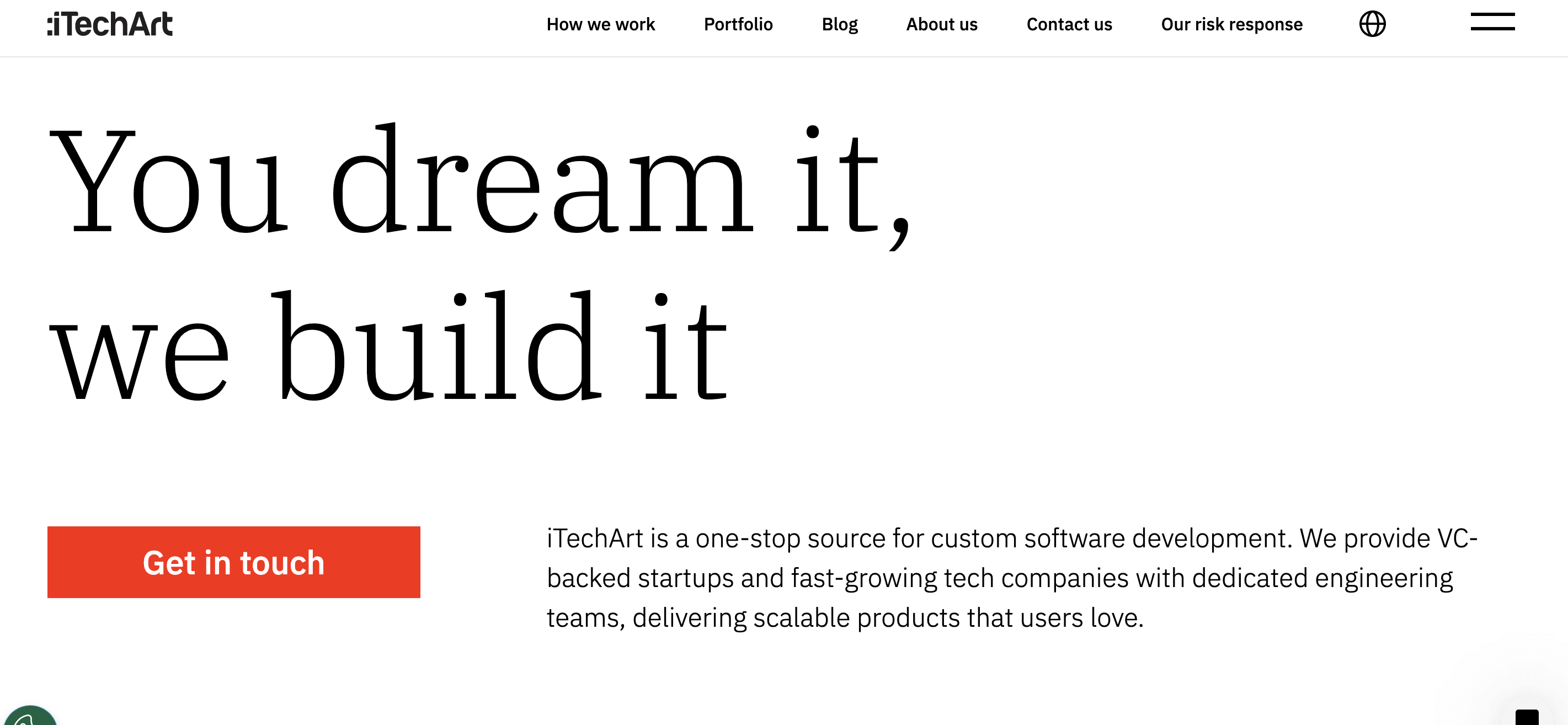 Whatever the vision of your gaming project, iTech Art Group has specialists who offer the stack fluency and profound expertise to elevate your crypto gaming solution from vision to reality. The company has a 4.9/5 rating on the Clutch, demonstrating its proficiency in serving 500+ clients, including ClassPass, ZEFR, Gain Capital (forex.com), Merkle, DealCloud, Freshly, Thirty Madison, Doctors Without Borders, Unlimint, Integrate, and Rally. 
Serving the gaming industry for the last 20 years, the company consists of 3.5k developers & 70% senior-level engineers who develop secure, durable, and innovative games. Furthermore, iTech Art Group has rich industry expertise in Fintech, Healthtech, Ecommerce, Gaming, Marketing, Cybersecurity, Insurtech, Edtech, and more.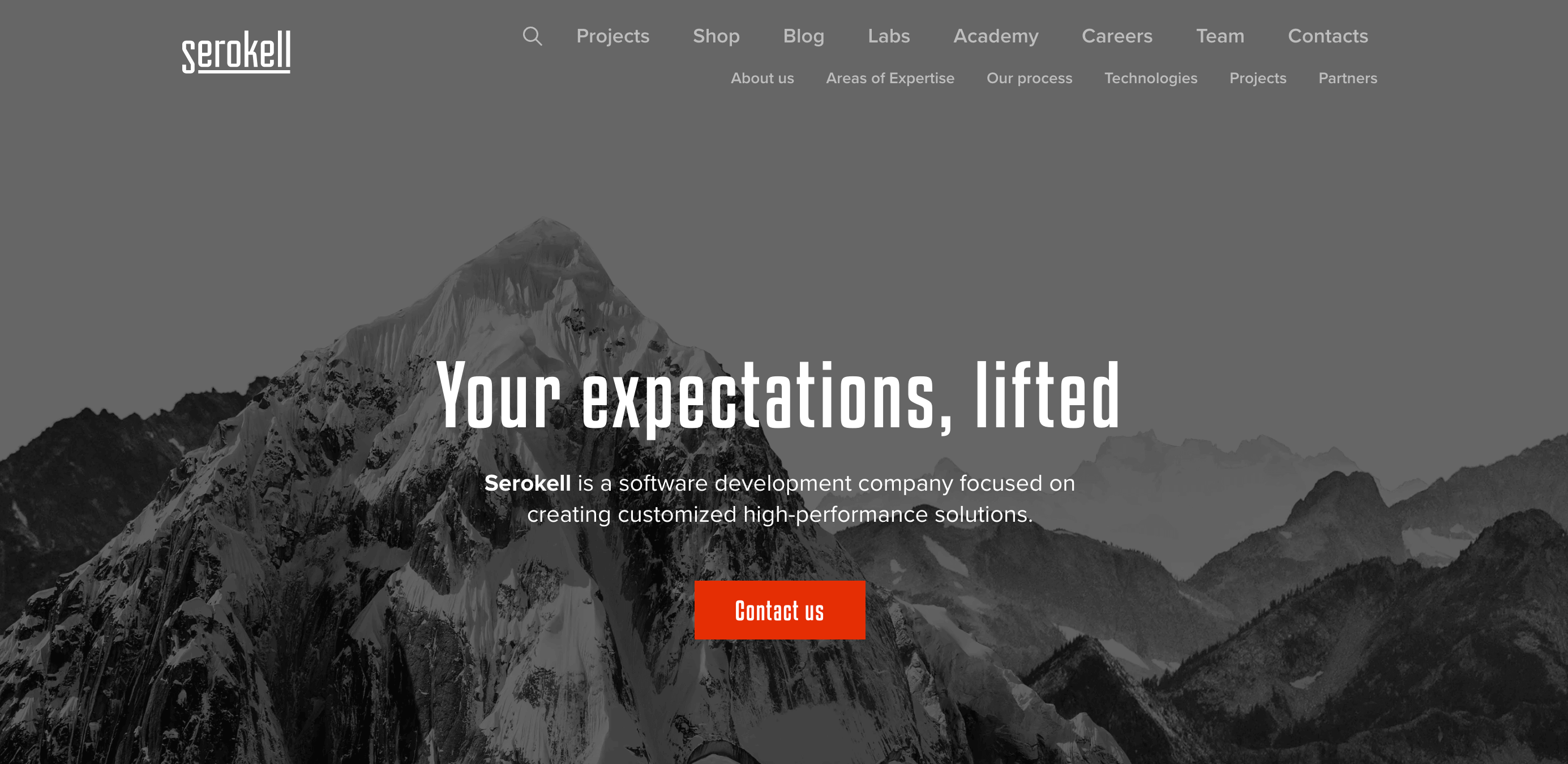 Serokell uses the power of blockchain technology to deliver top-notch game development solutions with extensive features. The company has a team of brilliant & professional programmers, engineers, and many other IT experts from around the globe.
Serokell's 4.8/5 rating on the Clutch demonstrates its excellence in serving notable clients like Disciplina, Tocqueville Group, IOHK, and more, with top-notch services covering research, development, and auditing/consulting. The key areas of their expertise are fintech, blockchain, custom software development, biotech, and machine learning.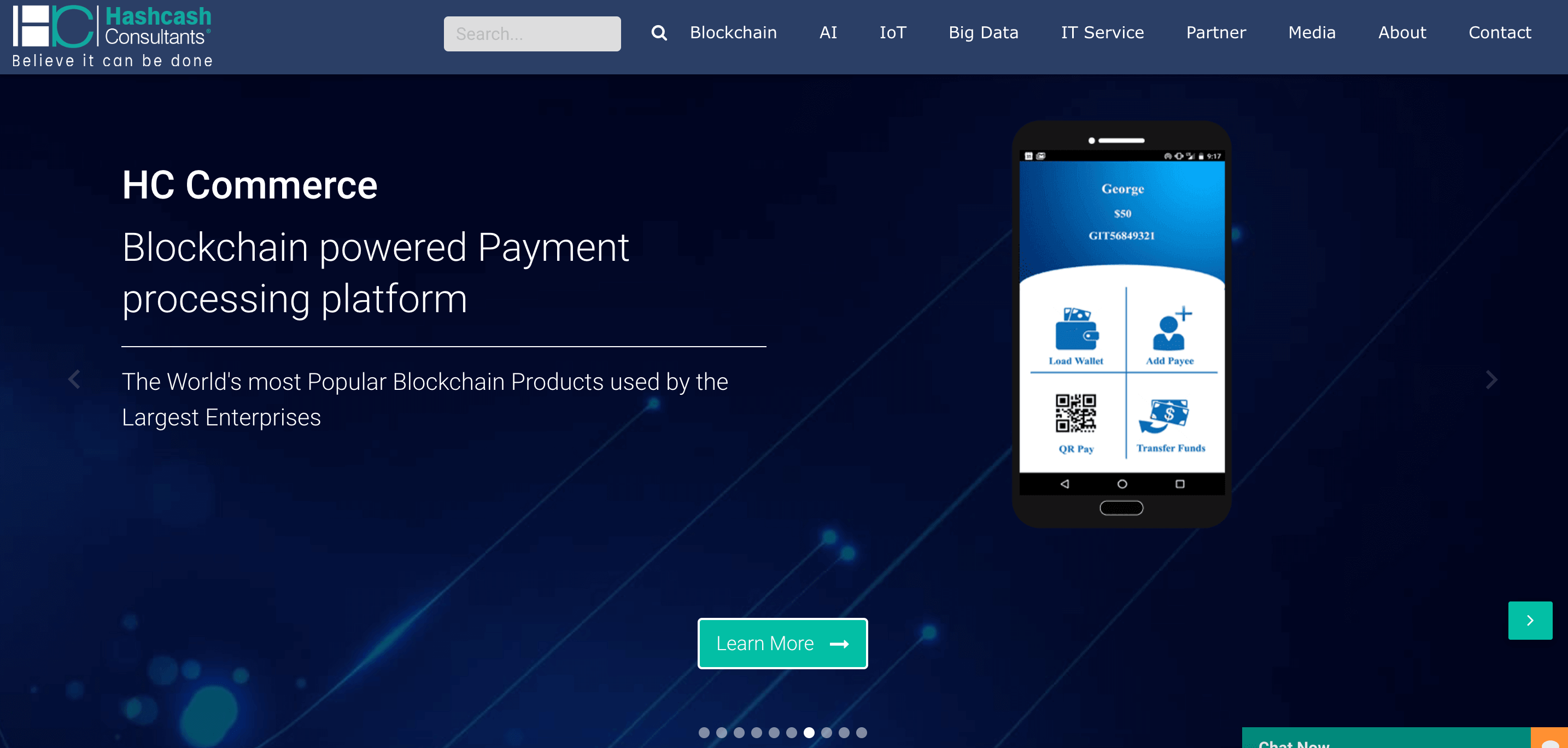 HashCash Consultants is taking crypto-gaming to the next level with its unique services, such as custom app development, open-source development, and more. Serving clients from 26 countries, the company has a 5/5 rating on the Clutch for serving numerous industries, including Gaming, Supply Chain, Insurance, Investment Management, Mining, Government, Pharmaceutical, etc.
What makes HashCash Consultants an exceptional crypto game development company is its employees, who follow the strategy to work by day & night to serve clients worldwide, namely Corporates, Domestic Payment Networks, Fintech companies, and Currency exchanges. The portfolio includes HC Remit, HC Corporate Payments, HC Commerce, and HC Market Maker.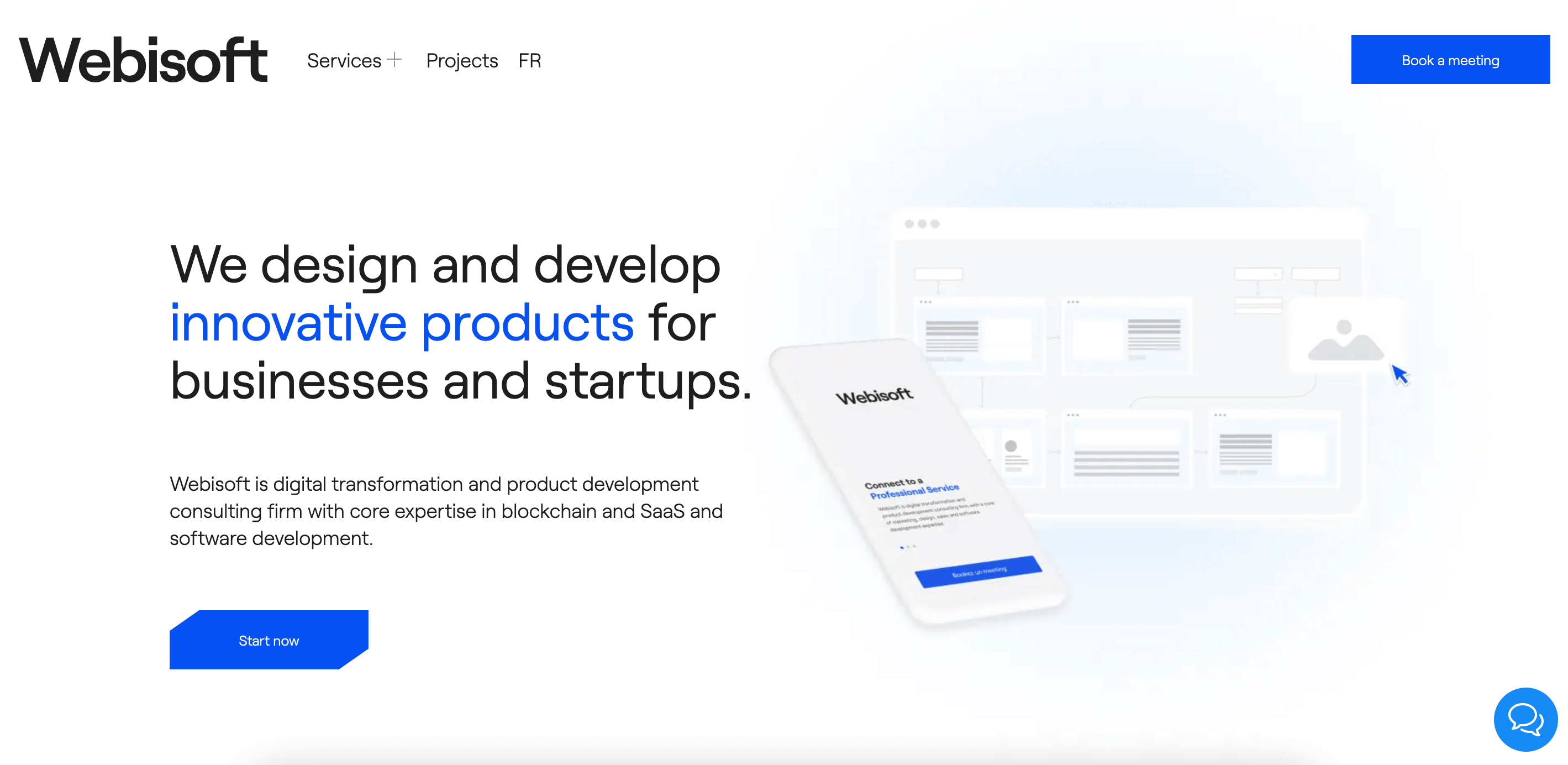 Webisoft is best known as a dedicated company offering groundbreaking blockchain, web, gaming, and software solutions to enable you to drive your business forward. The company has a 4.9/5 rating on the Clutch, indicating its commitment to serving clients, be they giants like Cogeco, Astral Media/Bell, Proprio Direct, Edigo, Ping, and Styllar, or startups, regardless of location.
It does not matter whether you're a startup or a well-established company; the full-service approach of Webisoft will definitely ensure that you receive the best value for your investment. What makes the company a go-to source for all your development requirements is its complete suite of integration, marketing, and maintenance services that it offers to enable you to lead to new heights.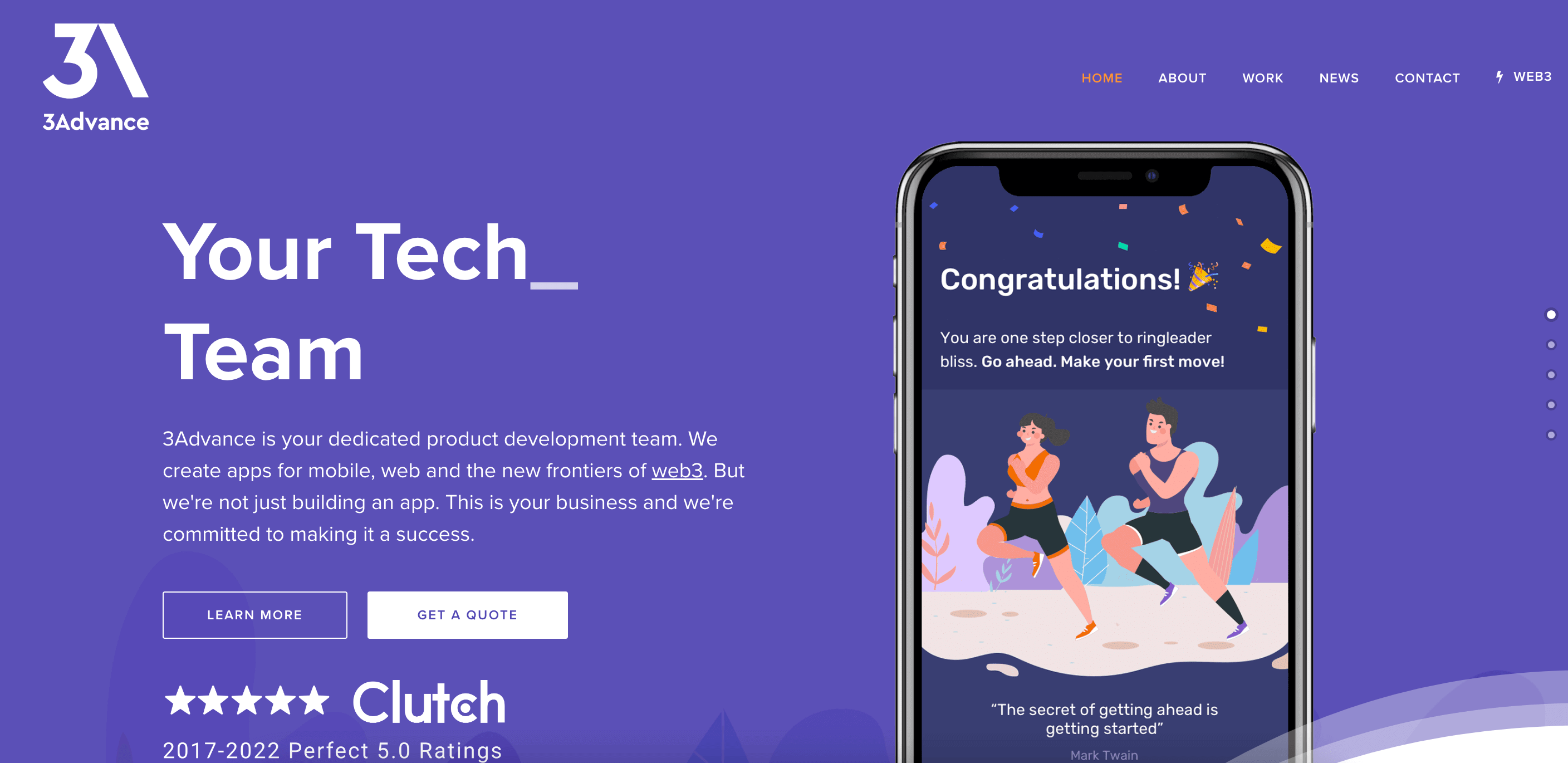 3Advance is a reputable game development company focusing on developing games and creating successful apps that individuals can use on several devices and platforms. It has a 5/5 rating on the Clutch, which indicates its proficiency in developing successful projects, including innovative meditation apps, SXSW startup-winning apps, travel apps, worldwide newspaper apps, food truck platforms & apps, and more.
In addition to this, 3Advance has an extensive portfolio involving a wide range of clients, such as NPR, The Newseum/Freedom Forum, Eyrus, Ontraport, Teambuildr, Octagon, Politifact, NNEDV, and a host of DC Tech Startups like Upside Travel, TwentyTables, Fanamana, etc.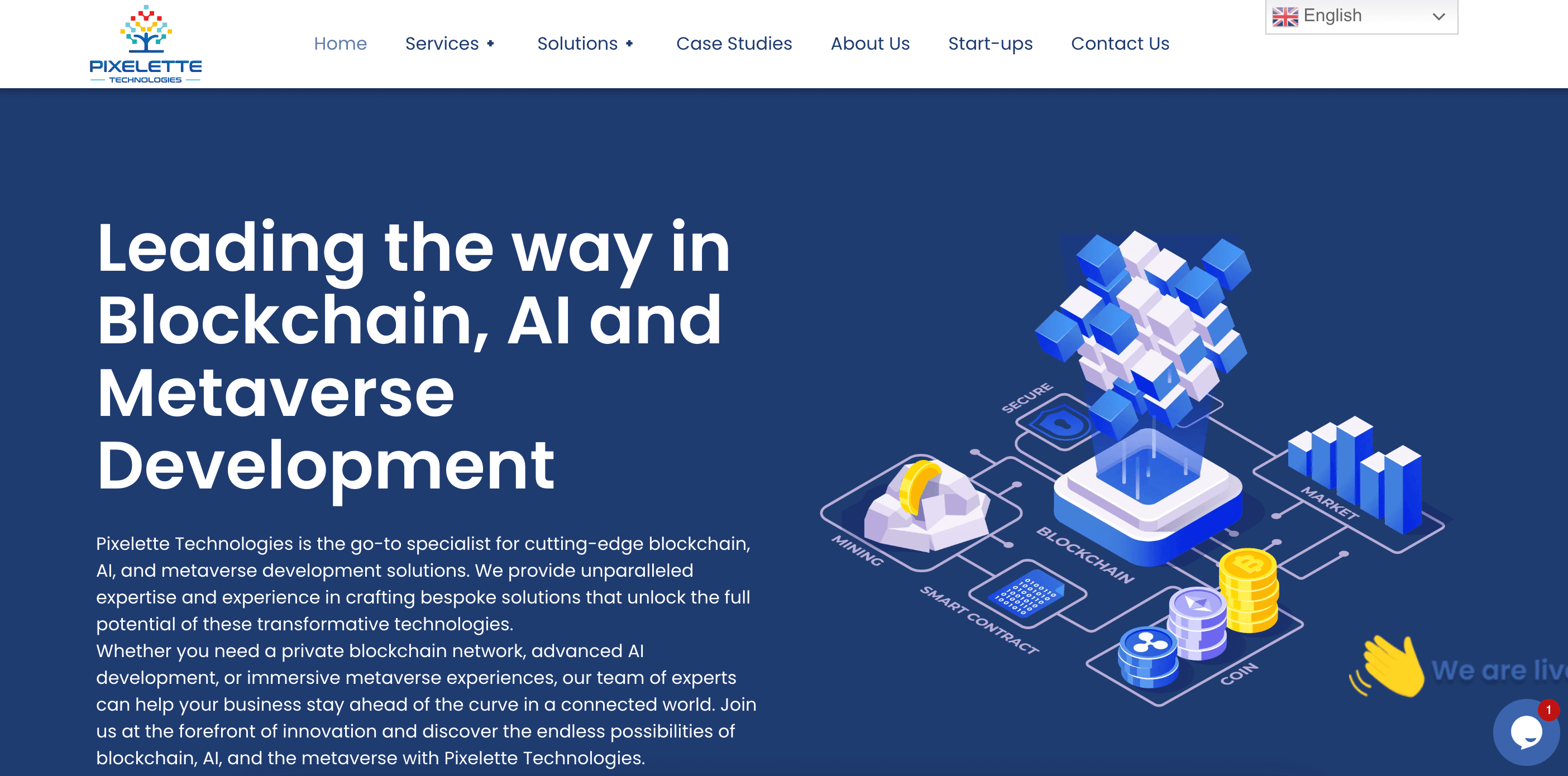 Pixelette Technologies specializes in developing games with superior features and has a 4.8/5 rating on the Clutch. The company serves numerous locations with its excellent gaming services, having clients from London, Lahore, Sacramento, New York, Manchester, Edinburgh, Dublin, Cardiff, Leeds, Warrington, Alicante, Dracut, Palm Harbor, Istanbul, and more.
One of the best parts of this company is that it offers a plethora of services related to AI, blockchain development, NFT development, VR development, web dev, mobile app development, custom software development, and more. Apart from this, Pixelette Technologies provides its customers with outstanding blockchain & NFT solutions involving smart contracts, cryptocurrency wallets, blockchain games, blockchain consulting, ICOs, DeFis, dApps, DAOs, NFT minting platforms, NFT staking platforms, NFT loan platforms, NFT auction portals, and so on.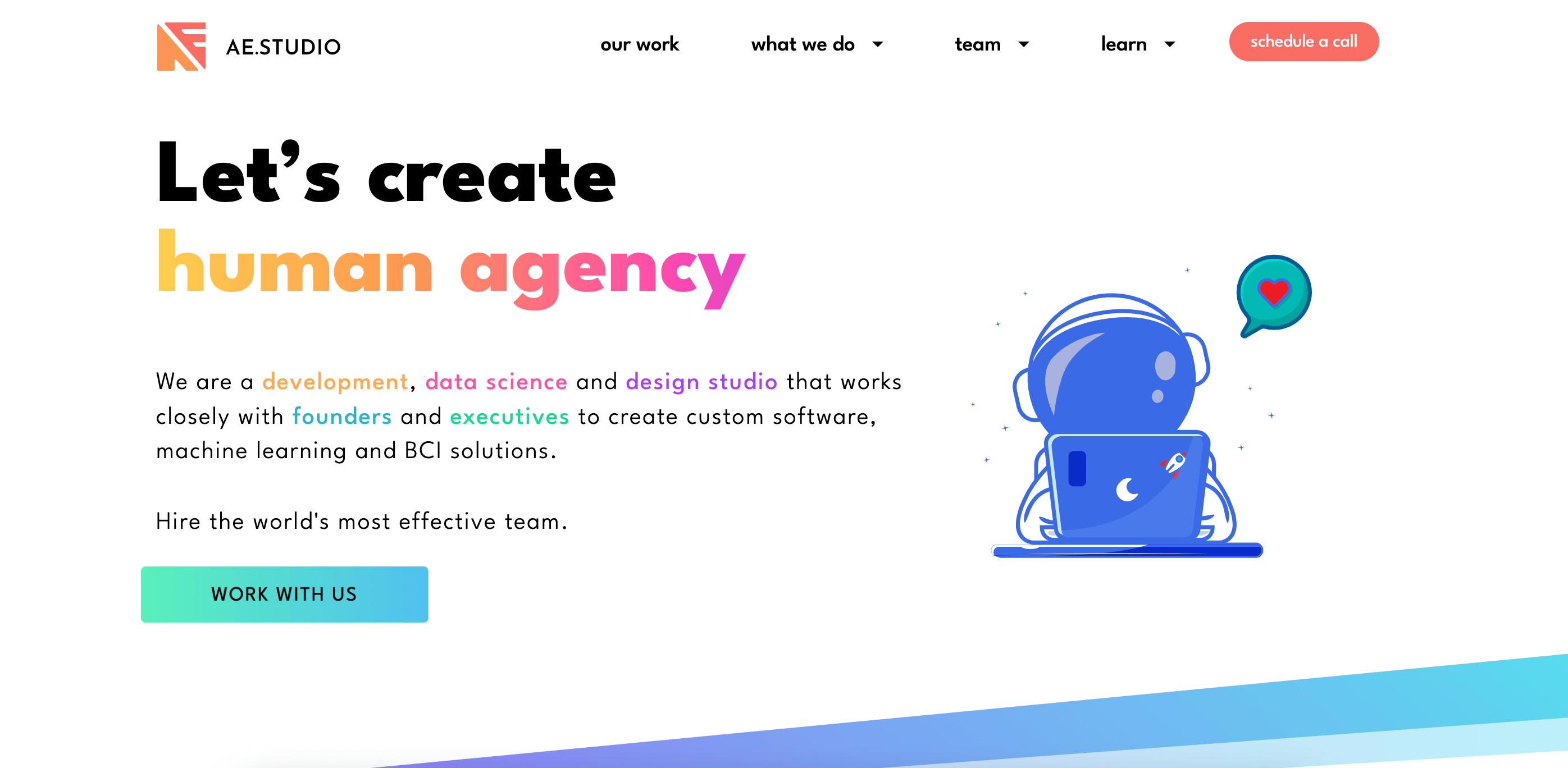 AE Studio is one of the well-recognized and forward-thinking crypto game development companies that create profitable blockchain technology-based games for its clients worldwide. Their most notable clients are Samsung, Berkshire Hathaway, Ritual, Chance the Rapper, Protocol Labs, WhereTo, Draper Venture Network, The Publisher Desk, Walmart, Gallant, Bloom Health, BioCentury,  and Streamoid.
It's a United States-based firm serving the gaming market for the last 7 years. AE Studio's 5/5 rating on the Clutch proves its efficiency in changing the attitude of its clients toward it.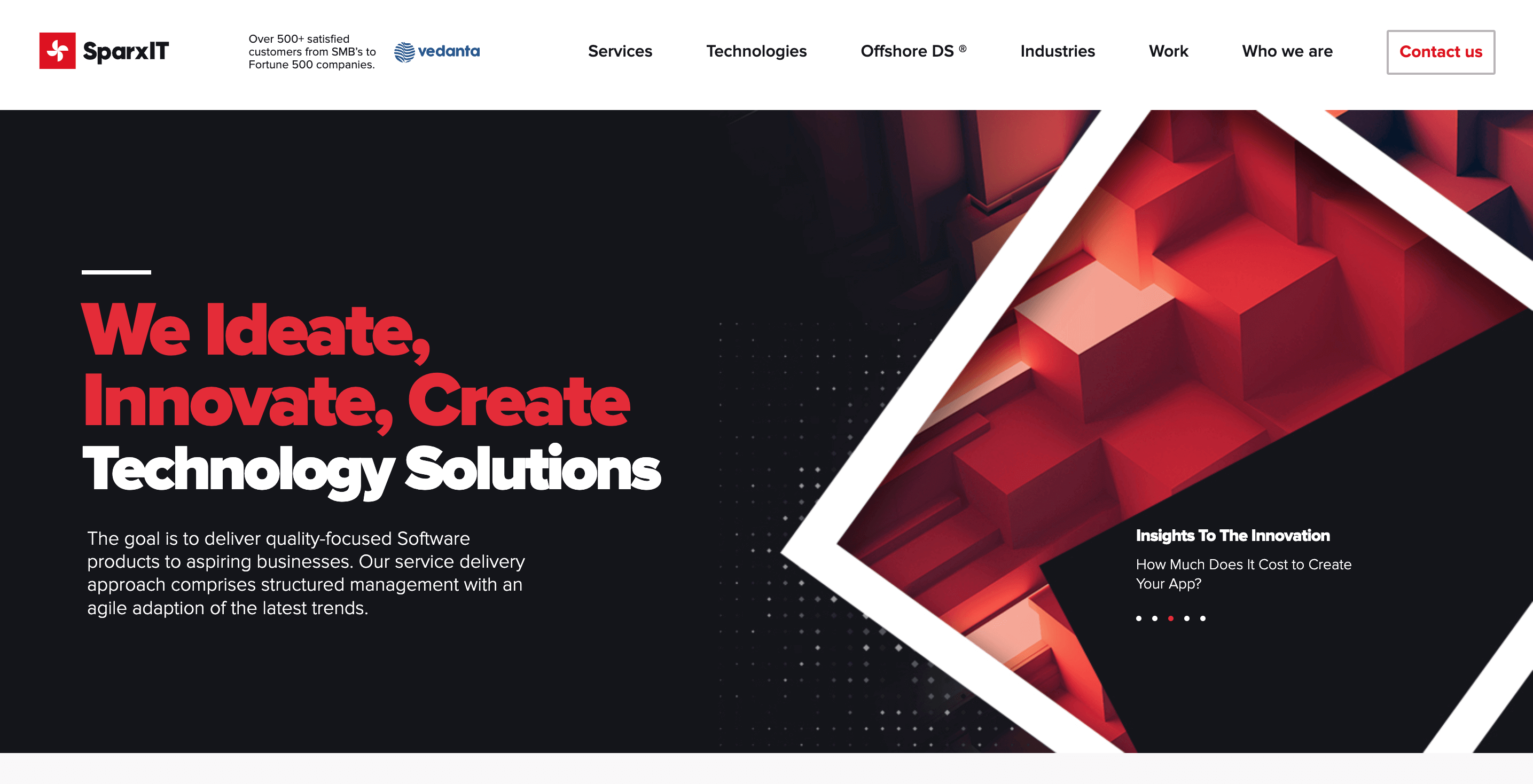 Recognized by NASSCOM, SparxIT is an ISO 9001:2008 digital solutions provider serving clients worldwide, including Aliment, JexMovers, HP, Buzzwork, XPaging, BluHop, MyLifeWell, and Restyle. SparxIT is a prominent game, web, and mobile app development company specializing in a wide range of innovative IT solutions focusing on iOS app development, Android app development, React Native App Development, Flutter App Development, and other technologies.
The company strategizes the most suitable solutions for your business regardless you own a startup, SMB, or enterprise. It has the expertise which can handle several requirements of countless top-most industries, including Education, Fashion, Real Estate, Finance, Travel, eCommerce, and more.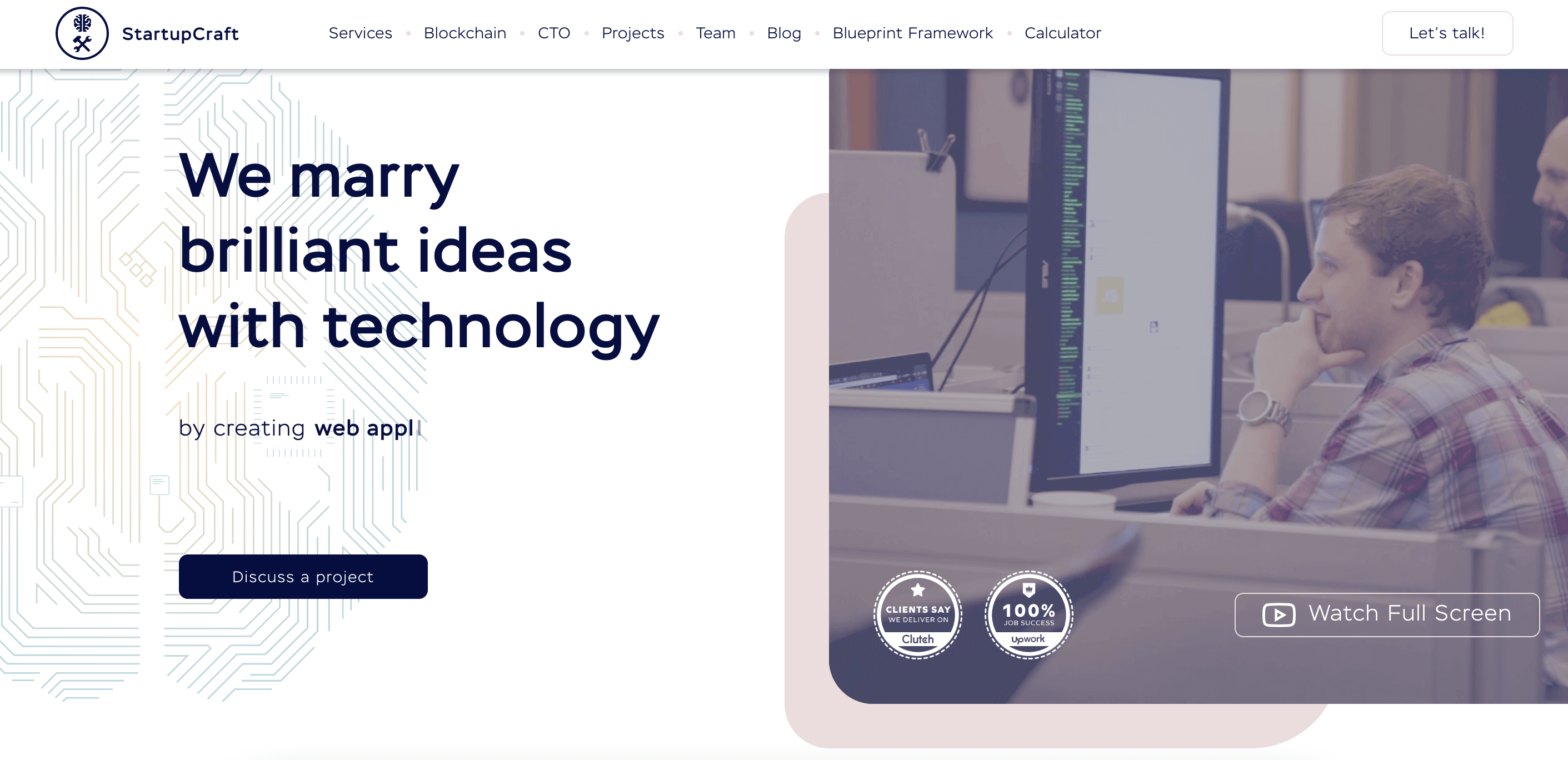 StartupCraft Inc. is a rapidly expanding firm with a 5/5 rating on the Clutch. The company is famous for serving famous clients such as WhaleRoom, SappChat, WorkAxle, NetworkOS, BFast, OhanaLink, Guided, FantasyInsiders, DoInbound, Creator.AI, and Voicereel. Their digital services cover blueprint  & solution development, digital strategy & roadmap planning, and business analytics & data science.
The unique thing about StartupCraft Inc. is that it offers outstanding dApps development services, namely the development of immutable dApps, incentive & reward systems, cryptocurrency wallet dApps, social network dApps, as well as DAOs, smart contracts audits, DeFi apps & exchanges, and more.
Plus, this prominent company has developed a few fantastic projects, including Morpheus. Network, SEntr3, NetworkOS, WorkAxie, FallsPay, OhanaLink Technologies, Lbr MgR, and more.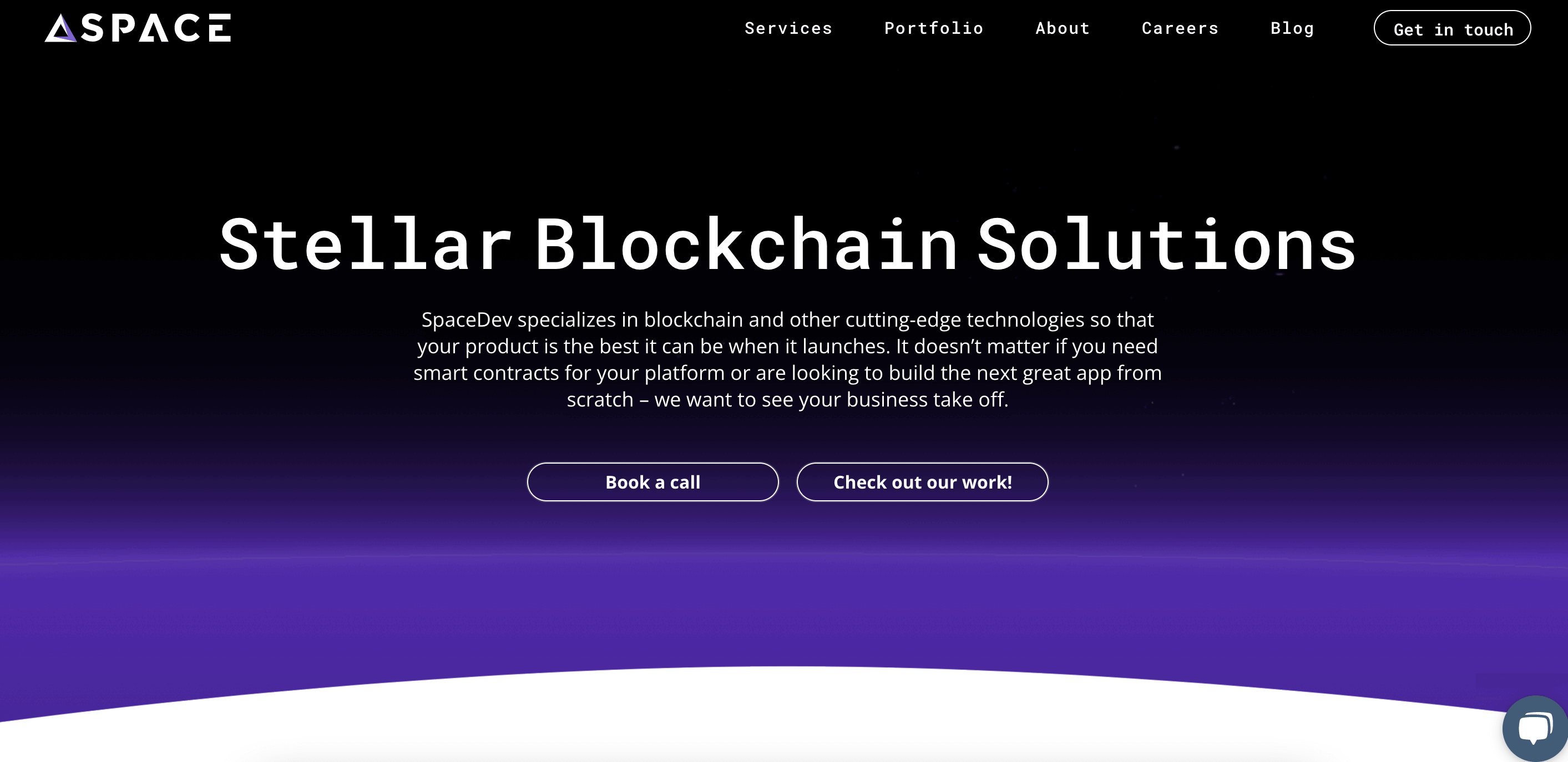 Being an experienced game development company, SpaceDev has 48 talented developers who have completed 130+ projects to satisfy its clients worldwide. The firm has 7 years of experience serving around 72 clients, including NDAX.io, Flexio, ScotiaBank, DLocal, Microsoft, Apple, Blockbound, NTT, Merov, Blockloyal, Orange España, Everis, Lancelot, and LoJack.
SpaceDev feels proud to have a 5/5 rating on the Clutch thanks to their multinational crew of highly inspired problem solvers with expert knowledge of the latest technology and tools. Furthermore, SpaceDev provides all sorts of startups, businesses, and government agencies with blockchain & Web3 services, particularly smart contracts, blockchain consulting & development, financial blockchain solutions, NFT creation & support, DeFi & Dapps development, and other solutions for every sort of project.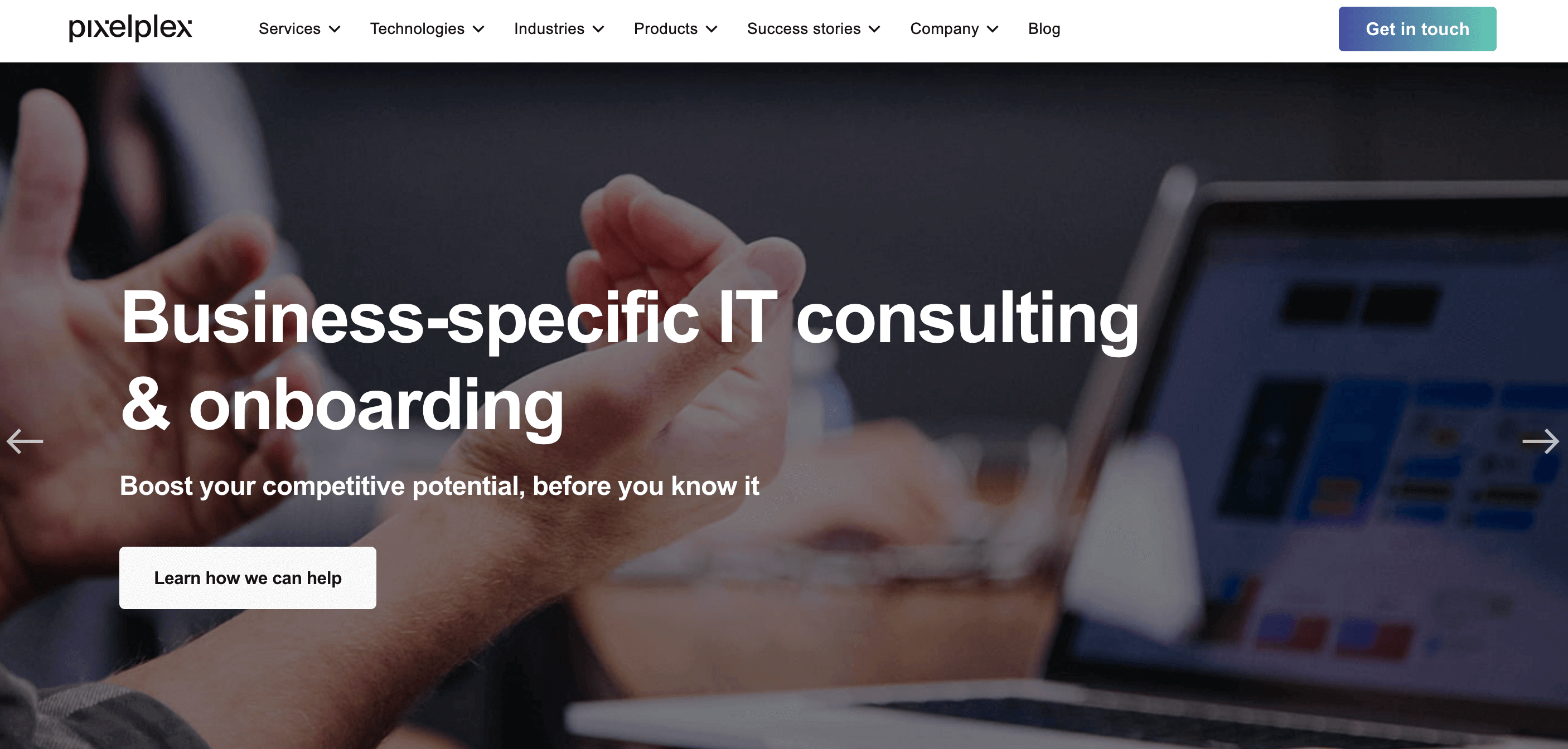 Headquartered in the US with several hubs in New York, Warszawa, London, Freienbach, and Dubai, the company has been serving numerous clients for the last 16 years, including such giants as Microsoft, Oracle, BMW, Intel, Kakao, QTUM, FootballNet Global, Swisscom Blockchain, Oman ICT Group, Rio DeFi, Rinne Technologies, Kaikas, LaneAxis, and Proleague.
The decentralized services that PixelPlex offers are not merely for the gaming industry but also for government, enterprises, the Energy sector, Supply Chain, Healthcare, Retail & eCommerce, Logistics, Oil & Gas, Real Estate, Fintech & Banking, and many more.
One of the exciting things about this company is that it uses high-end technologies, such as AR & VR, metaverse, AI, and IoT, to create top-rated games and products like Crypto API, OTC Hawk, Arbitrage Bot, and Docflow.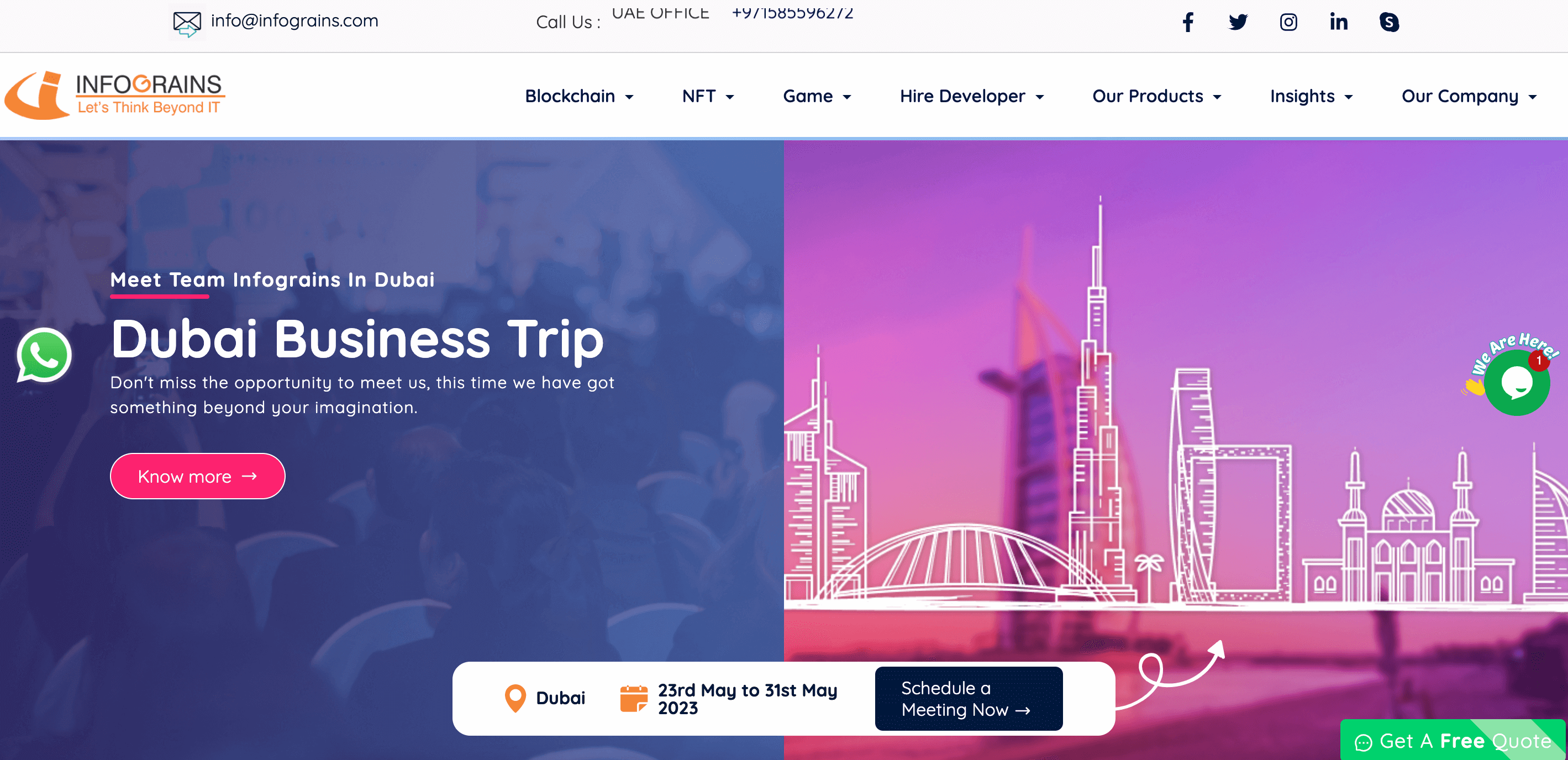 Regarding developing crypto games, InfoGrains is one of the largest game development companies that think creatively to form a unique user experience based on game mechanics.
Since 2011, the firm has been serving a wide range of regions around the globe, covering New York, London, Sydney, Tokyo, Wan chai, San José, Washington DC, Genève, Paris, Cape Town, Dublin, and many more. InfoGrains has a 5/5 rating on the Clutch and a 4.9/5 rating on GoodFirms, demonstrating its proficiency in developing Unity games, P2E games, Web3 games, metaverse games, and Ethereum games.
Additionally, InfoGrains delivers world-class blockchain & NFT development services such as Web3 development, metaverse development, public/private blockchain development, POC development, crypto wallet development, Solidity development, NFT gaming platform development, NFT marketplace development, semi-fungible token development, and many more.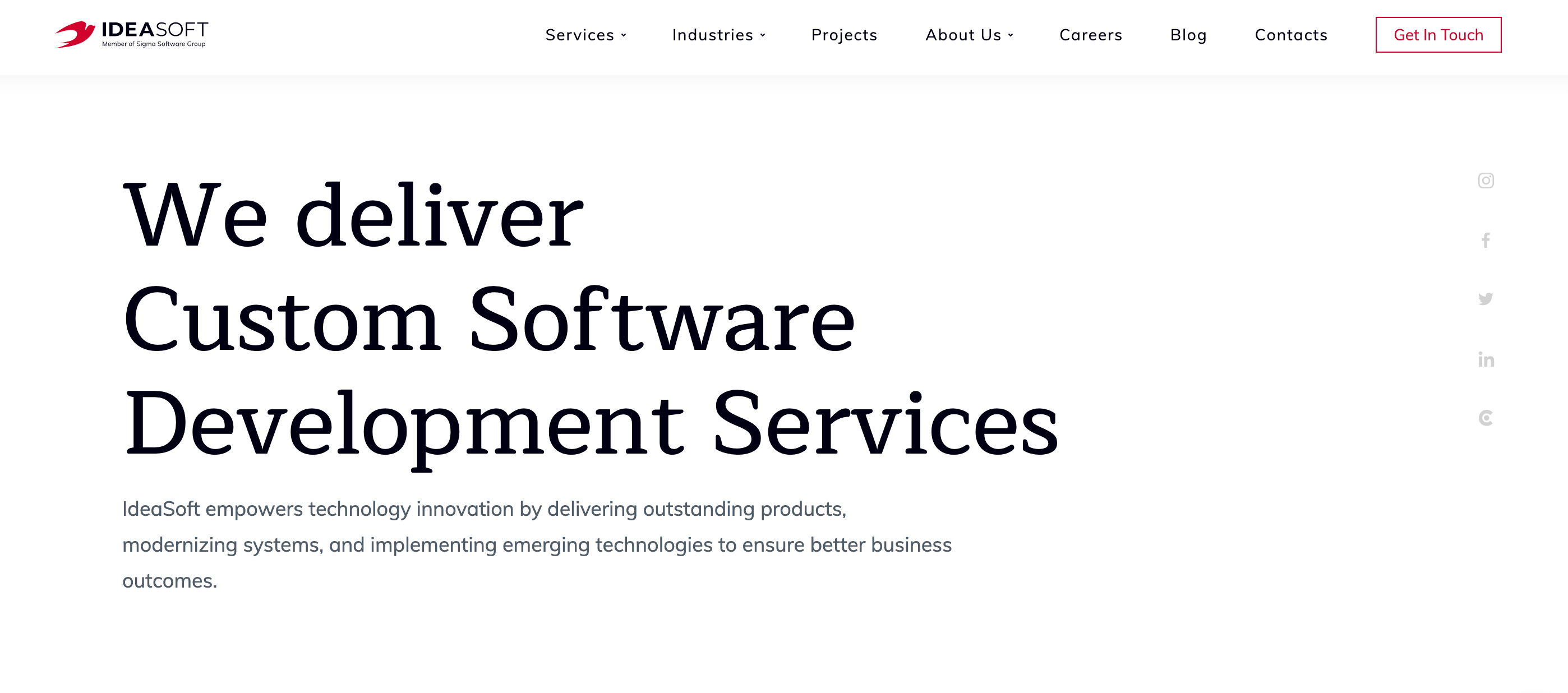 IdeaSoft is one of the most experienced & technically-adept game development companies with representatives in 12+ countries worldwide — the USA, Canada, Israel, and Germany. The company's 5/5 rating on the Clutch demonstrates that its clients have ranked it the best global crypto game development company.
Its client roster comprises Porsche, Bittrex, Securitize, Neura, Nexar, Zafeplace, Bolsa Bank, Biteeu, Ambrosus, Corum Group, IBM, BitsOfGold, Nova AR rooms, and X-Wrist. With 200+ in-house developers who have delivered over 250 successful projects for many industries, including Fintech, Healthcare, Agtech, Logistics, Social Media, etc., IdeaSoft is your go-to partner for scalable crypto game development services.
Conclusion
The use of blockchain technology in the gaming sector has increased transparency and security, which has shown to be incredibly helpful. Since blockchain technology is still maturing, its full potential has yet to be realized and will improve in the future for the advantage of the gaming business.
The firms mentioned above have contributed substantially to the blockchain gaming sector. Hope you can find the best-fit partner among this comprehensive list. 
If you want to feature your crypto game development company here, contact us with your request. After a thorough review, we'll decide whether it's a valuable addition.