France is known as a prominent European hub for software development, with almost 40,000 top-level engineers and a rapidly growing number of startups and established companies providing cutting-edge software solutions. 
Outsourcing to France can offer numerous benefits to businesses looking to gain a competitive edge in the global market. As a result, today, we witness an increasing demand for reliable and skilled French developers who can cater to all sorts of business needs within diversified industries. 
When choosing a tech partner for your project, it's important to consider factors such as the candidate's experience and expertise, reputation, and ability to deliver timely customized solutions.
After thorough research, we've compiled a list of top software development companies in France offering a broad range of digital services, including web and mobile application development, software engineering, digital transformation, and more. Outsource your project to the best ones!
The Best Software Development Companies In France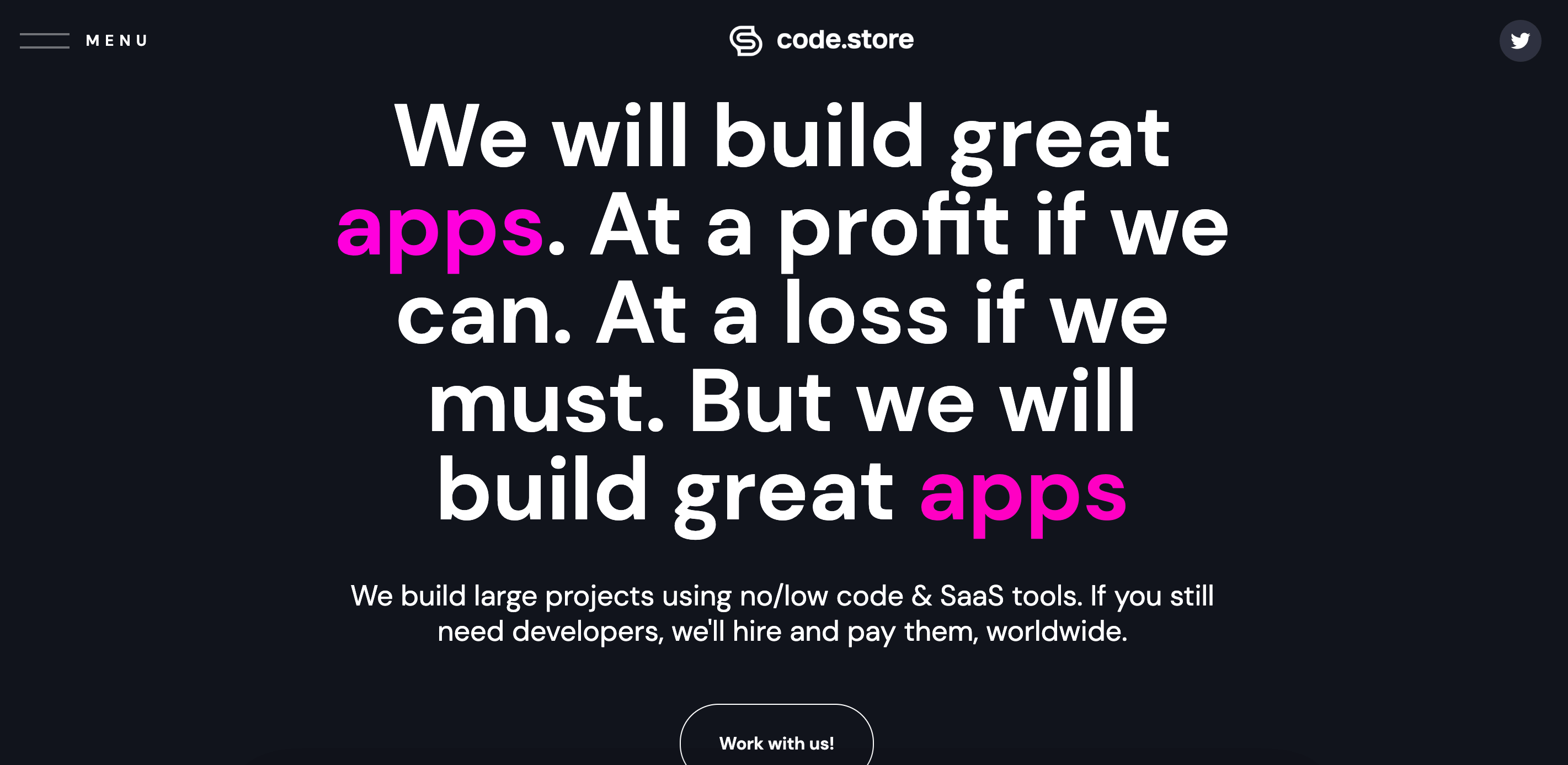 If you are looking for rockstar developers in France for hire, Code.store is the number one choice, promising to build your project 2X cheaper and 3X faster. 
Founded in Paris in 2020, it has become the leading European agency proficient in no-code, low-code, and SaaS solutions for large companies with complex compliance and security policies. 
With a vast network of recruiters worldwide, a deep knowledge of local markets, and a unique, peer-to-peer filtering process, the company guarantees to present you with four trustworthy candidates within a month and a guarantee you will hire one of them.
Services and expertise:

custom web, mobile, and eCommerce development, UX/UI design, API development, cloud consulting 

Tech stack:

no-code and low-code tools, including Bubble, Retool, AppGyver, Webflow, Airtable, Aircall, etc.

Team size:

200+ experts

Portfolio:

BNP Paribas, Doyle Dane Bernbach, Penny Lane, Foncia, Seiitra, Desjoyaux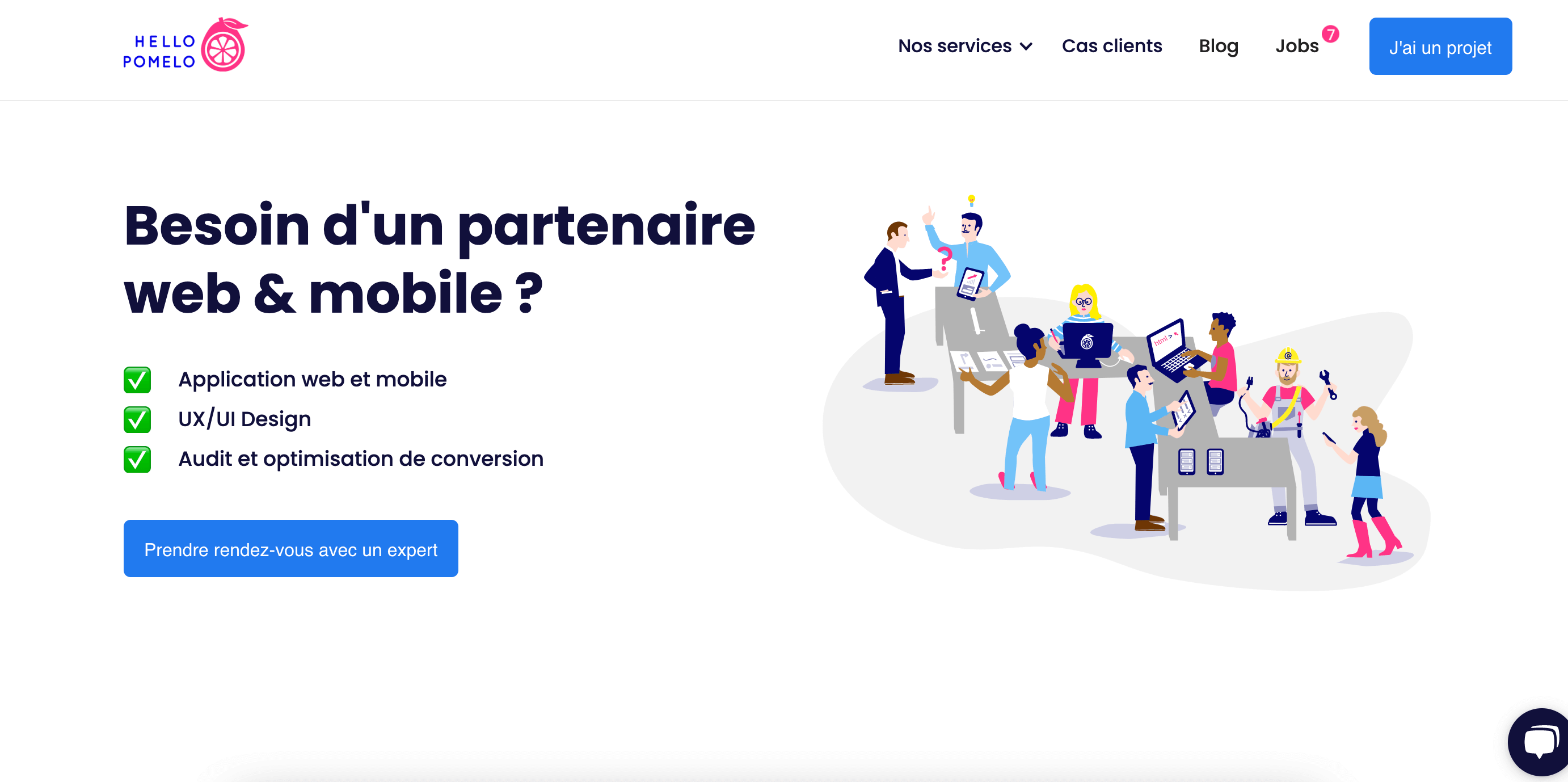 Hello Pomelo is one of the best software development companies in France, specializing in high-converting web and mobile development. The firm is headquartered in Paris and has offices in Marseille, Bordeaux, and Barcelona. 
Following an agile development process, Hello Pomelo's teams prioritize collaboration, flexibility, and quick prototyping. They work closely with the clients to comprehend their business goals, user needs, and technical constraints to create custom software solutions that meet their requirements and exceed their expectations.
Services and expertise:

web and mobile development, UX/UI design, audit and conversion optimization, tech maintenance, and support

Tech stack:

Symphony, React Native, Flutter, Python, Java, Laravel, NodeJS, ReactJS 

Team size:

50+ experts

Portfolio:

LVMH, Vivendi sports, Alliance Logistics, Sanofi, France Challenges, Bank Store, Chaumet Paris, La Cité, BNP Paribas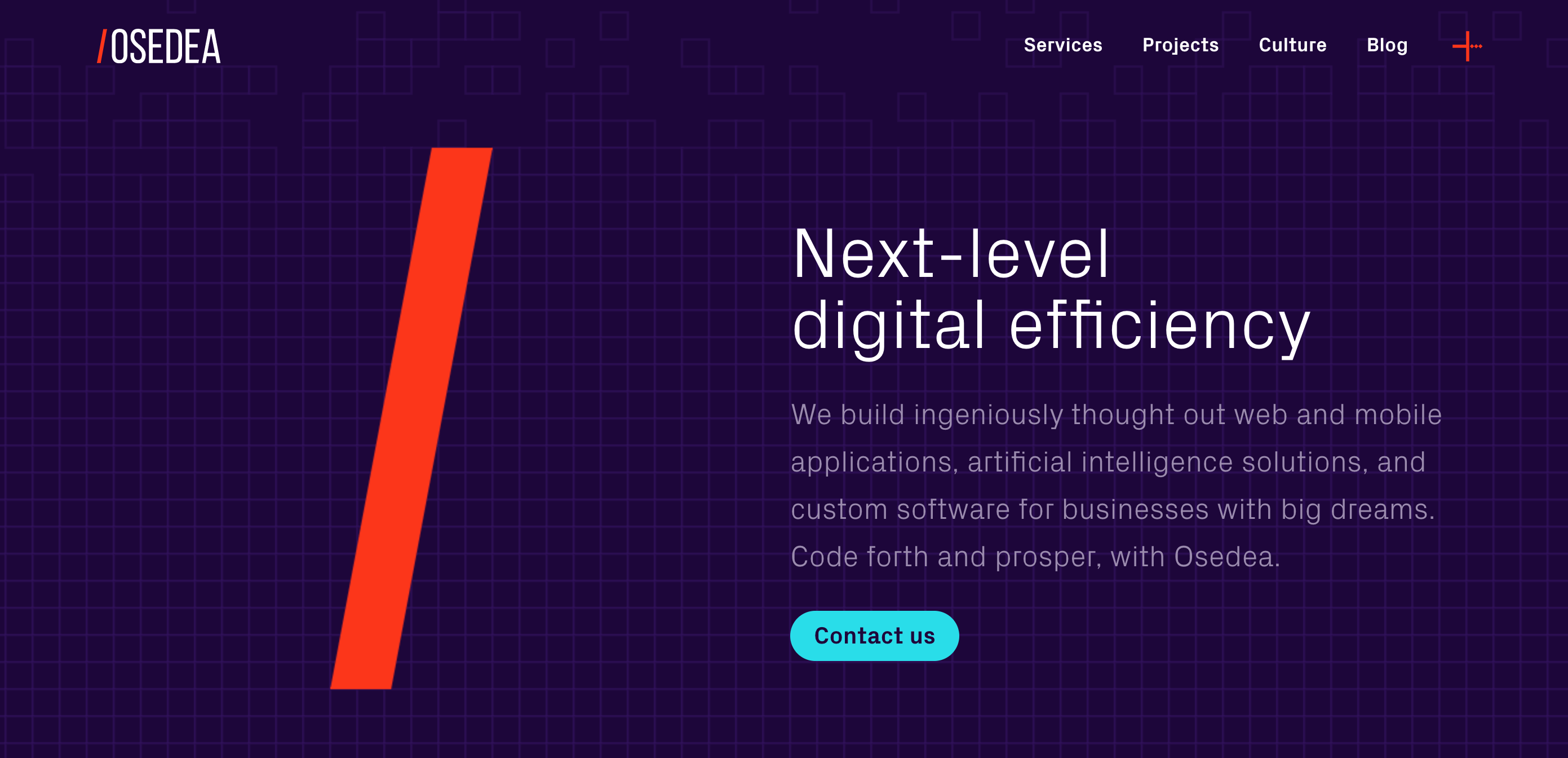 Companies looking to take their digital efficiency to the next level should seriously consider Osedea. This premier IT service provider will empower your business to make winning decisions with the use of innovative tech solutions based on artificial intelligence, big data, and computer vision. 
The company has three development centers in Montreal, Nantes, and London, with a team of top-notch French software developers serving clients all around the globe. With over 10 years of experience in the tech industry, Osedea's approach involves attentive listening, delving into the essence of your business, and devising the best-fit, creative solutions. 
Services and expertise:

custom

web and mobile app development, business analysis, UX/UI design, quality assurance, artificial intelligence and machine learning systems, big data solutions 

Tech stack:

AWS, Angular, React Native, Node.JS, React.JS, Python, Java, PWA, Microsoft Azure, Firebase

Team size:

250+ experts

Portfolio:

Rio Tinto, Kruger, McKesson, CAE, Autodesk, Solvay, Group PSA, Ubisoft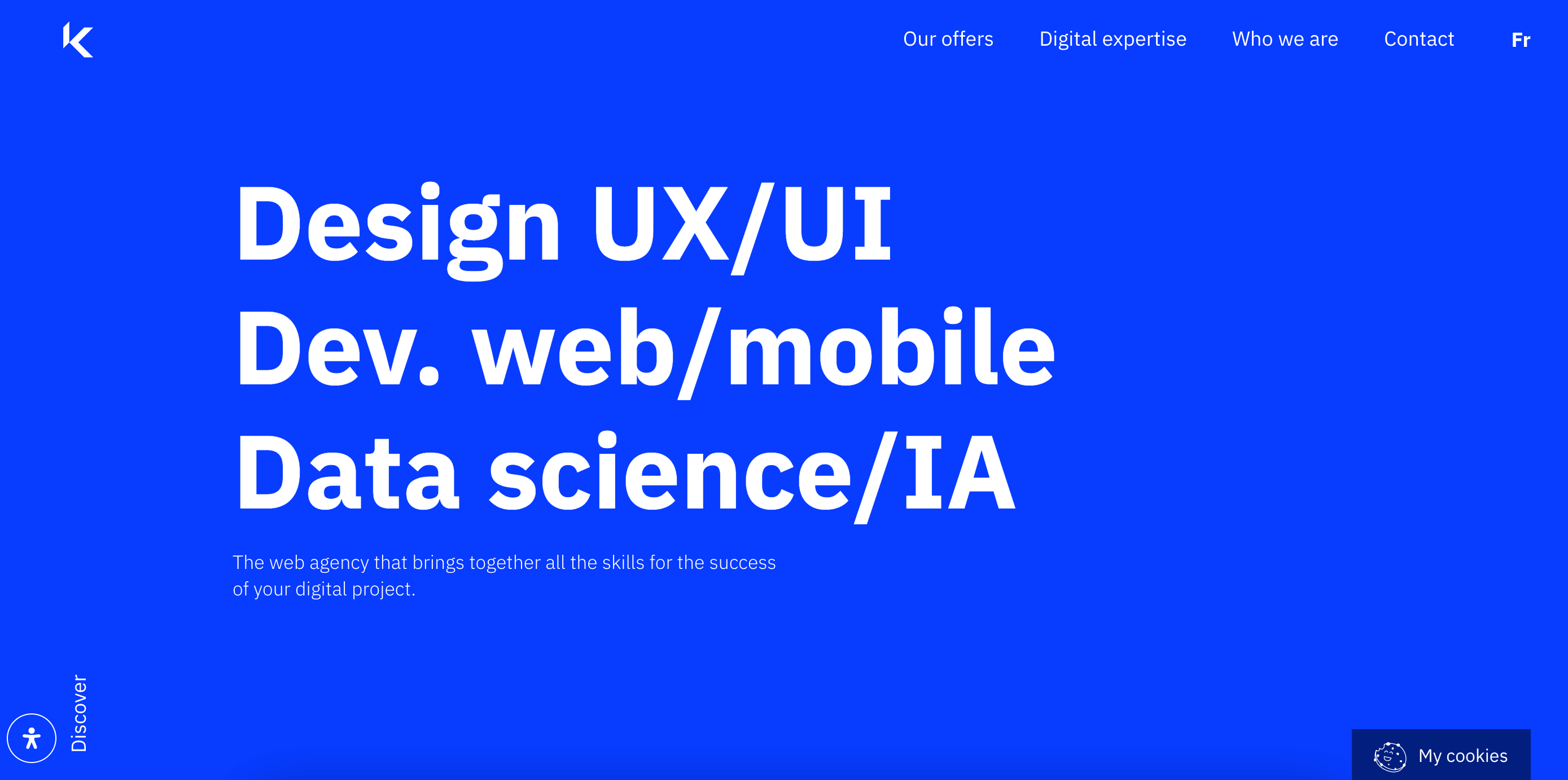 Have an ambitious business idea? Kernix is one of the most experienced French software development companies founded in 2001 in Paris that will create tech magic for you. The firm specializes in the design, web development, and data science and has all the essential tools and expertise to transform app ideas into mature, successful projects. 
With a strong focus on technology and innovation, Kernix leverages its expertise in various programming languages, frameworks, and tools to build robust and scalable software solutions for its clients. 
Additionally, Kernix has been recognized as a top Research Center by the French Ministry of Higher Education, Research and Innovation and offers potential eligibility for the Research Tax Credit to its clients.
Services and expertise:

artificial intelligence development, digital consulting, design and development of websites, web and mobile apps, and eCommerce sites 

Tech stack:

PHP, Python, Java, Node.JS, Vue.JS, React, AWS, MySQL, HTML, MongoDB, Amazon S3 

Team size:

200+ experts

Portfolio:

Teva, Balzac Paris, Eppik, RATP, Clarins, Point Devente, Prestashop, Bein Sports, 6play, Deolan, Solutec, Natixis, Konbini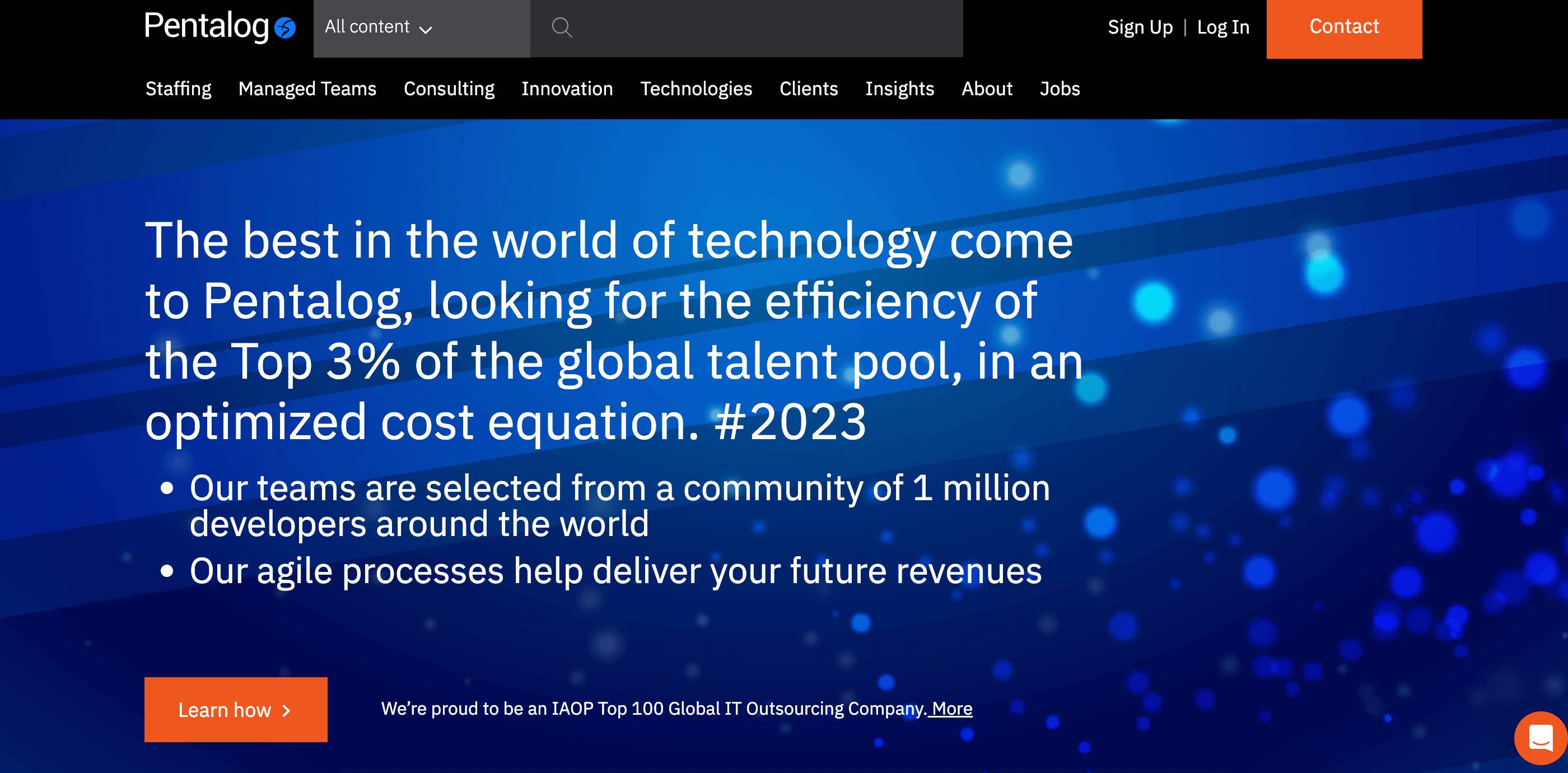 Pentalog Software was founded in 1993 in Orleans; gaining over 30 years of experience, it has become one of France's top IT outsourcing companies, opening offices in North America, Asia, and Africa. 
Pentalog's team provides agile services and support throughout the entire development process life cycle and enables clients to make the most out of their budgets. Working with the Top 3% of the software engineering talents and using the most popular technologies, the company will help you stay ahead of your competitors with outstanding digital solutions. 
Services and expertise:

DevOps engineering, data science, security engineering, security architecture, migration, web and mobile development, UX/UI design, infrastructure monitoring, product strategy 

Tech stack:

Java, PHP, React, iOS, .Net, Python, Angular, Android

Team size:

5000+ experts

Portfolio:

Adidas, Tripadvisor, Rakuten, Bit Panda, Ubisoft, Criteo, Sum Up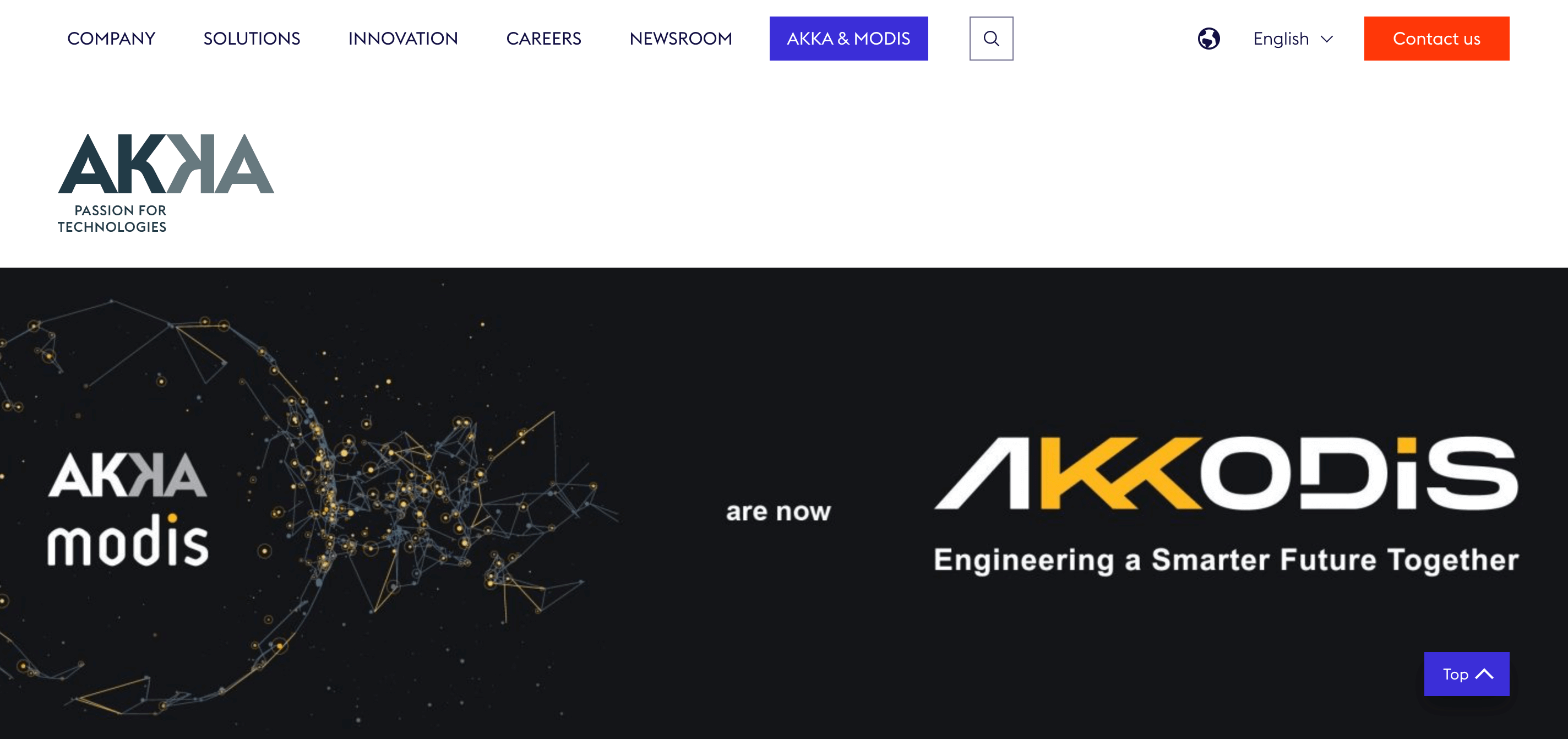 France is the birthplace of AKKA Technologies which offers innovative software solutions for businesses and corporations involved in the Automotive, Aeronautics, Railway, Energy, Science, IT & Telecommunications, Space, Defense, and Retail sectors. 
AKKA's team is represented by over 7000 skilled engineers recognized as the best developers in France to hire. Leveraging its global resources, know-how, and flexibility, the company delivers projects of any complexity, accelerating innovations. 
Services and expertise:

software engineering, consulting, cloud computing, system engineering and RAMS, systems security, data intelligence 

Tech stack:

Java, Python, JavaScript, Angular.JS, React, Spring, AWS, Docker 

Team size:

7000+ experts

Portfolio:

AIRBUS, Audi, Bosch, EDF, Air France, Delphi, Porsche, Toyota, Orano, Vinci, Nokia, Tisseo, Altice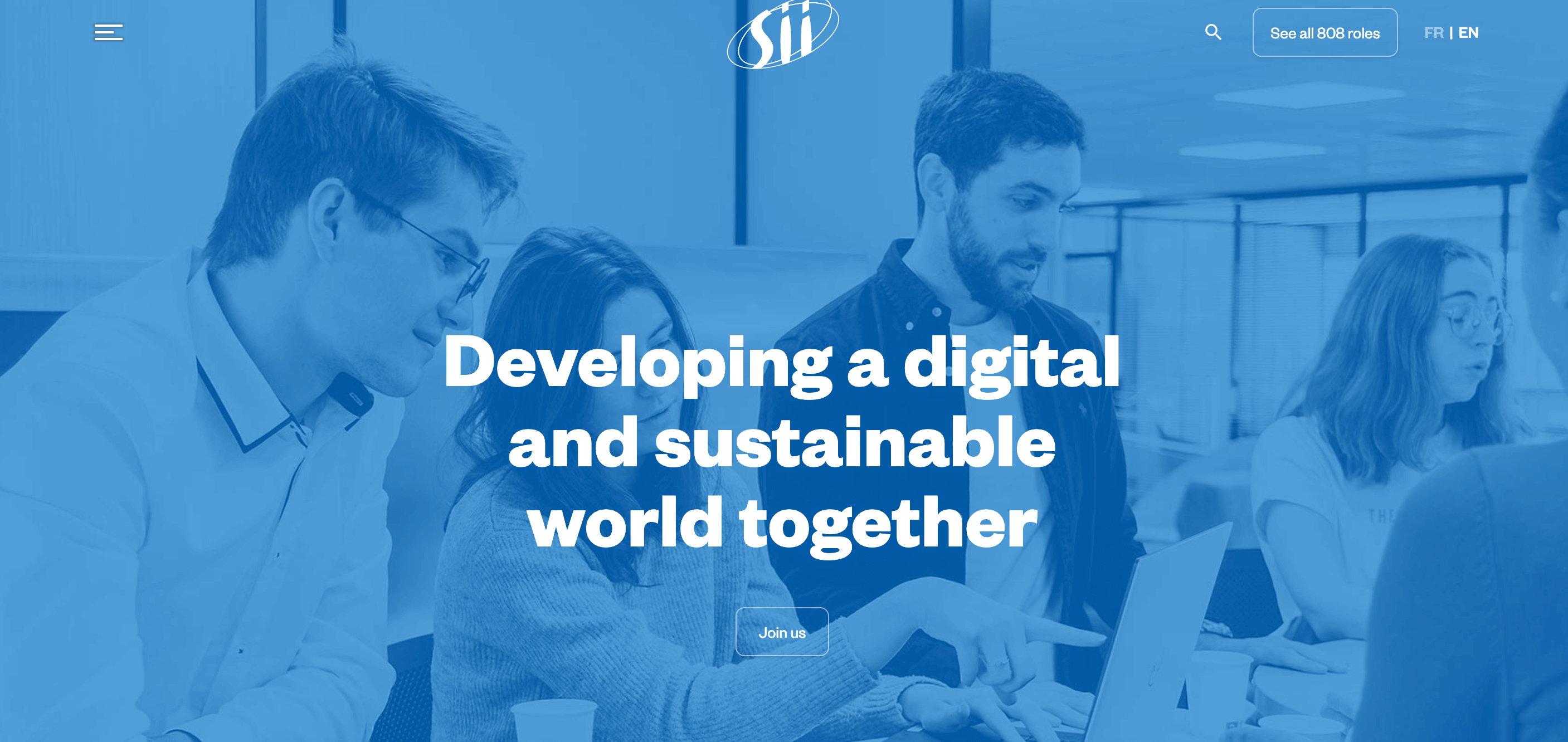 SII Group is a global technology services company based in France that operates in several countries around the world. The company's services cover the entire software development life cycle, from analysis and planning to design, development, testing, and maintenance.
One of SII Group's unique strengths is its focus on corporate social responsibility. SII Group has received several awards for its CSR efforts and is recognized as one of the most socially responsible and best software development companies in France. 
Services and expertise:

software development, big data and AI development, network and security, system engineering, ILS and illustration, robot simulation, tech consulting 

Tech stack:

C++, C#, Java, .Net, JavaEE, Python, Ajax, PHP, ActiveX, MySQL, Oracle, Visual Basic, XML 

Team size:

5000+ experts

Portfolio:

Renault, Thalès, Societe Generale, EDF, Orange, SNCF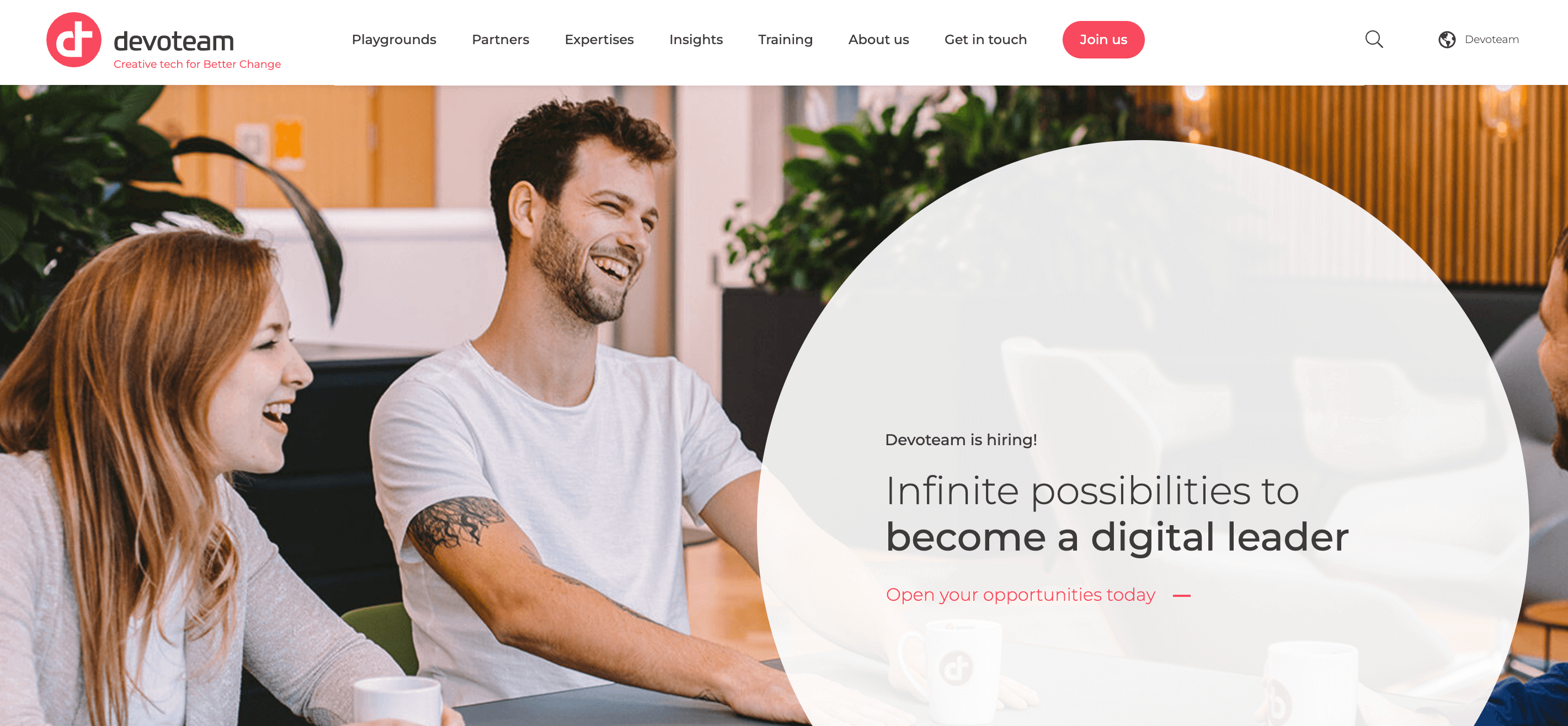 Headquartered in Levallois Perret, Devoteam has been providing innovative digital solutions to businesses across Europe for over 25 years. Devoteam focuses on researching and developing new technological solutions to help enterprises stay competitive in today's evolving digital landscape.
This forward-thinking team is leveraging an extensive source of innovation and resilience using the power of five cutting-edge platforms: AWS, Google Cloud, Microsoft, Salesforce, and ServiceNow. Their key areas of expertise are business consulting, creative tech, innovative tech, and cybersecurity. 
Services and expertise:

software development, end-to-end automation, cloud computing, data intelligence, cybersecurity

Tech stack:

AWS, Microsoft Azure, Google Cloud Platform, Python, Java, PHP, .Net, Angular, React, VueJS, Jenkins, Git, Docker, MySQL 

Team size:

8000+ experts

Portfolio:

Bachem, TUC Rails, Activu, Daiichi-Sankyo, Inversis, VLAIO, Veolia, DYMO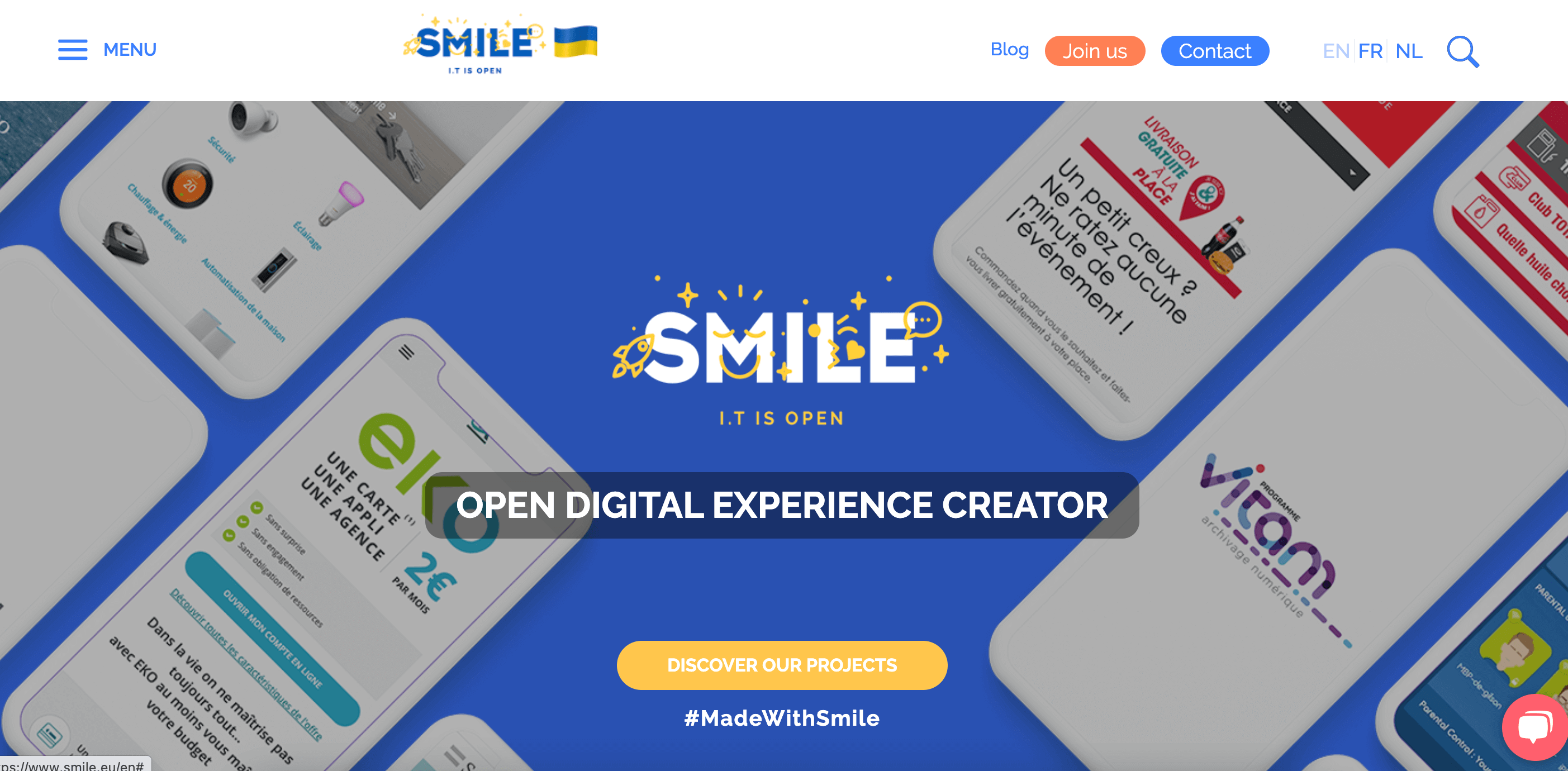 Smile is one of the top French software development companies based in Paris that offers comprehensive IT outsourcing services to clients worldwide. By leveraging open-source solutions like Drupal, Magento, and Symfony, Smile delivers cost-effective, highly scalable, and customizable solutions for businesses of all types and sizes.
What makes outsourcing to France with Smile truly beneficial is the extensive company expertise in all possible business sectors, from Retail to Media. Its team always looks for new challenges, stays inspired, and follows four core values: commitment, optimism, agility, and openness. 
Services and expertise:

web, mobile, and eCommerce development, cloud consulting, cloud computing, IoT development, support, and maintenance 

Tech stack:

Drupal, Magento, Akeneo, AWS, Docker, Elastic, Sulius, Talend, WSO2, ODOO, Alfresco, OroCommerce 

Team size:

5000+ experts

Portfolio:

ERAM, Auchan, BeIN Sports, LINDT, SUEZ, Total, EDF, Vitam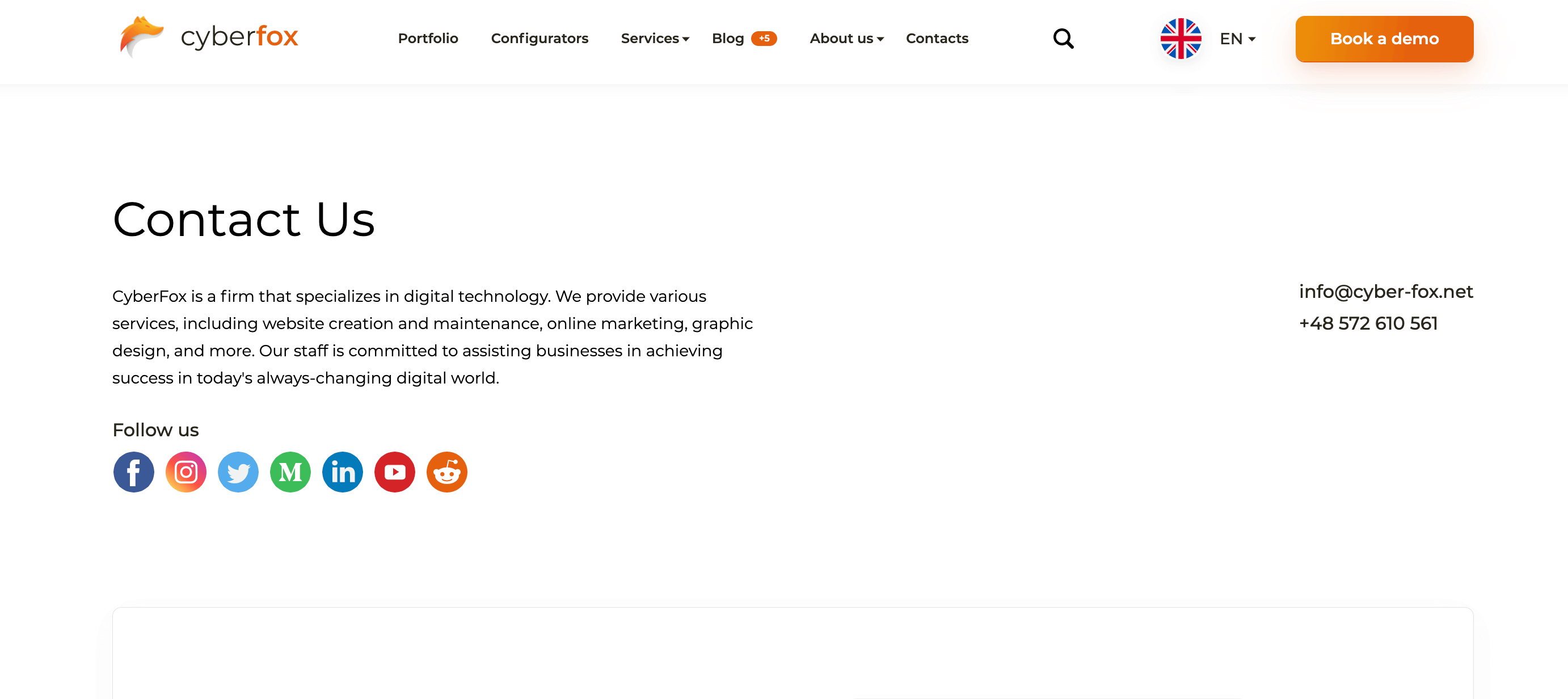 With a distinguished history and expertise in 3D development, CyberFox is known as a leading firm in Europe specializing in computer graphics technology. Its expertise includes website development and maintenance, online marketing, graphic design, Web3 development, and a vast spectrum of 3D configuration and rendering services.
CyberFox's team of over 50 skilled French software developers is actively involved in developing WebGL apps, 3D configurators, and metaverses. 
Services and expertise:

3D modeling, 3D applications, consulting, rendering services, UX/UI development, Web3, WebXR, metaverses

Tech stack:

Java, Python, C++, C#, OpenGL, DirectX, WebGL, Magento, Salesforce, WordPress, Shopify 

Team size:

50+ experts

Portfolio:

Customuse, FlexCube, OnCourt, Made in PLY 
Conclusion
Software developers in France are greatly appreciated for their technical expertise, creativity, and commitment to quality and customer service. Whether you are looking for an outsourcing IT agency or a talented team of developers to build your next project, France offers a variety of options for businesses of all sizes and industries.
Hopefully, the list of the top software development companies in France will help you achieve your business goals and build long-term, fruitful partnerships.  
If you want to add your company to this list, contact us by email with details. After a thorough review, we'll decide whether it's a valuable addition.