Costa Rica is the most promising provider of IT staff augmentation services in the Central America region and a rising star in the global IT market. 
Costa Rica's technology-focused universities focus on generating a continuous stream of highly-skilled IT graduates to meet the industry's ever-growing demands.
As a result, local IT professionals are making a valuable impact on businesses and public organizations worldwide, giving this country a reputation as a leading IT outsourcing and outstaffing destination. 
Are you looking to reinforce your in-house team with the best software developers from Costa Rica? Read on as here we list the top IT staff augmentation companies in Costa Rica to help you find the relevant partner to address any skills gaps and deliver projects on time. 
Let's explore their core expertise and tech stacks, the scope of services, and prominent achievements. 
Top IT Outstaffing Companies In Costa Rica
5e Creative Labs is a leading IT outstaffing company in Costa Rica, providing the best-in-class software development and digital design services since 2015. Its clientele includes startups looking to build a robust MVP and established enterprises striving to streamline and scale their operations.
Focusing on simple, affordable, and efficient software solutions, 5e Creative Labs will extend your team with the necessary professionals on demand, be it a team of UX designers or frontend developers, to accelerate your project and cover any possible gaps. 
With their comprehensive range of services, you can be assisted in areas of branding, UI/UX design, data visualization, web and mobile development, eCommerce development, business intelligence, blockchain, and New Gen.  
5e Creative Labs' skilled team executes projects of any type and complexity using the latest technologies, such as Swift, Flutter, NodeJS, Python, Laravel, VueJS, ReactJS, AngularJS, MySQL, Oracle, and AWS, to name a few. 
Contact 5e Creative Labs to get your perfect offshore software development team in Costa Rica on-demand or per-project.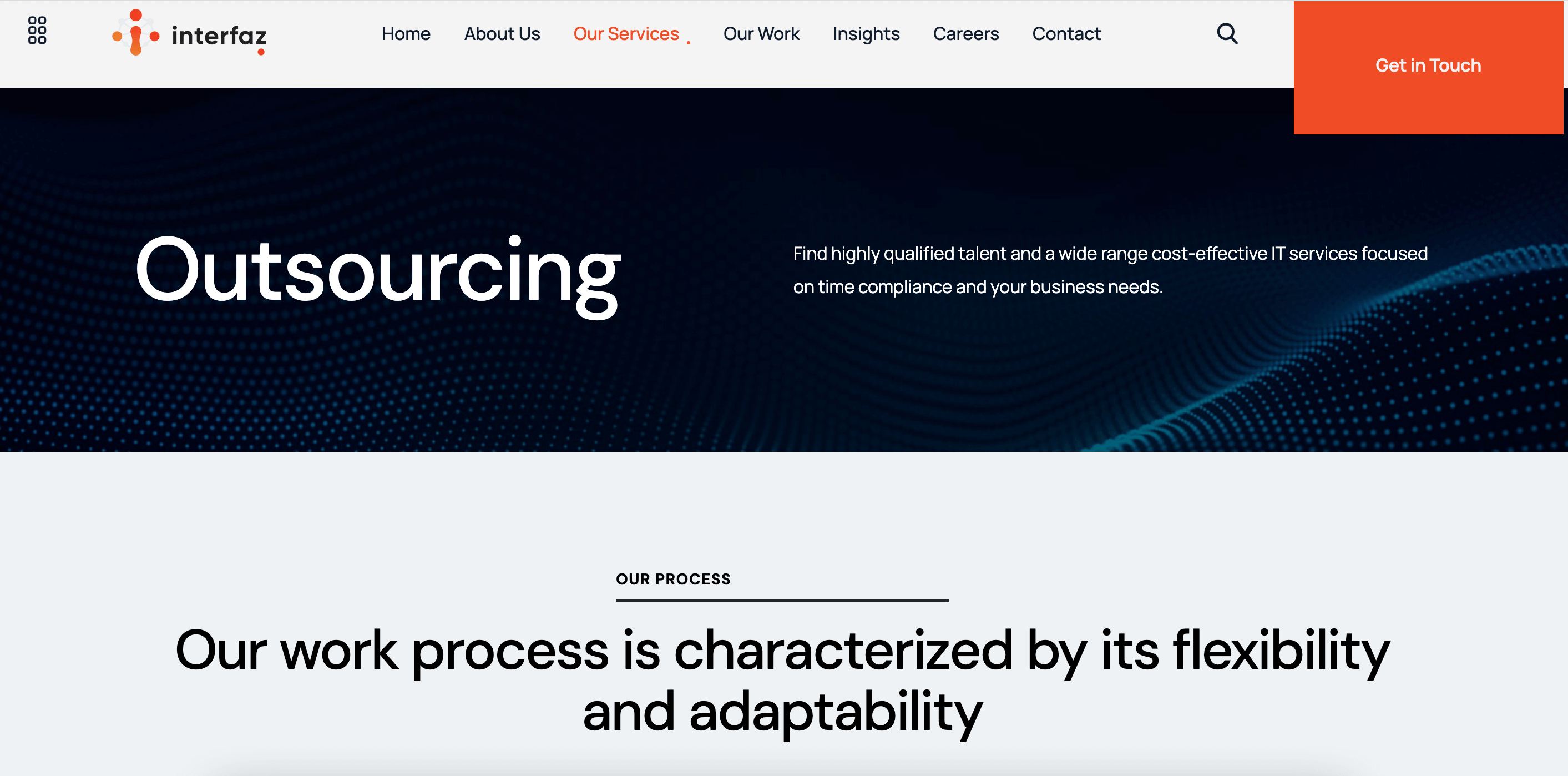 Interfaz is one of the most experienced companies providing IT staff augmentation services in Costa Rica. Their 90+ experts are trained well to fulfill businesses' high-standard demands and provide end-to-end solutions for projects of any size and scope. 
Offering full-stack software development services and comprehensive digital strategies, Interfaz enhances cost efficiency and mitigates possible risks. The company primarily collaborates with businesses operating in the areas of Fintech, Insurance, and Retail. 
With over 20 years of experience and 500+ thriving projects under its belt, Interfaz offers a strategic value-added model to help clients grow their businesses at high speed.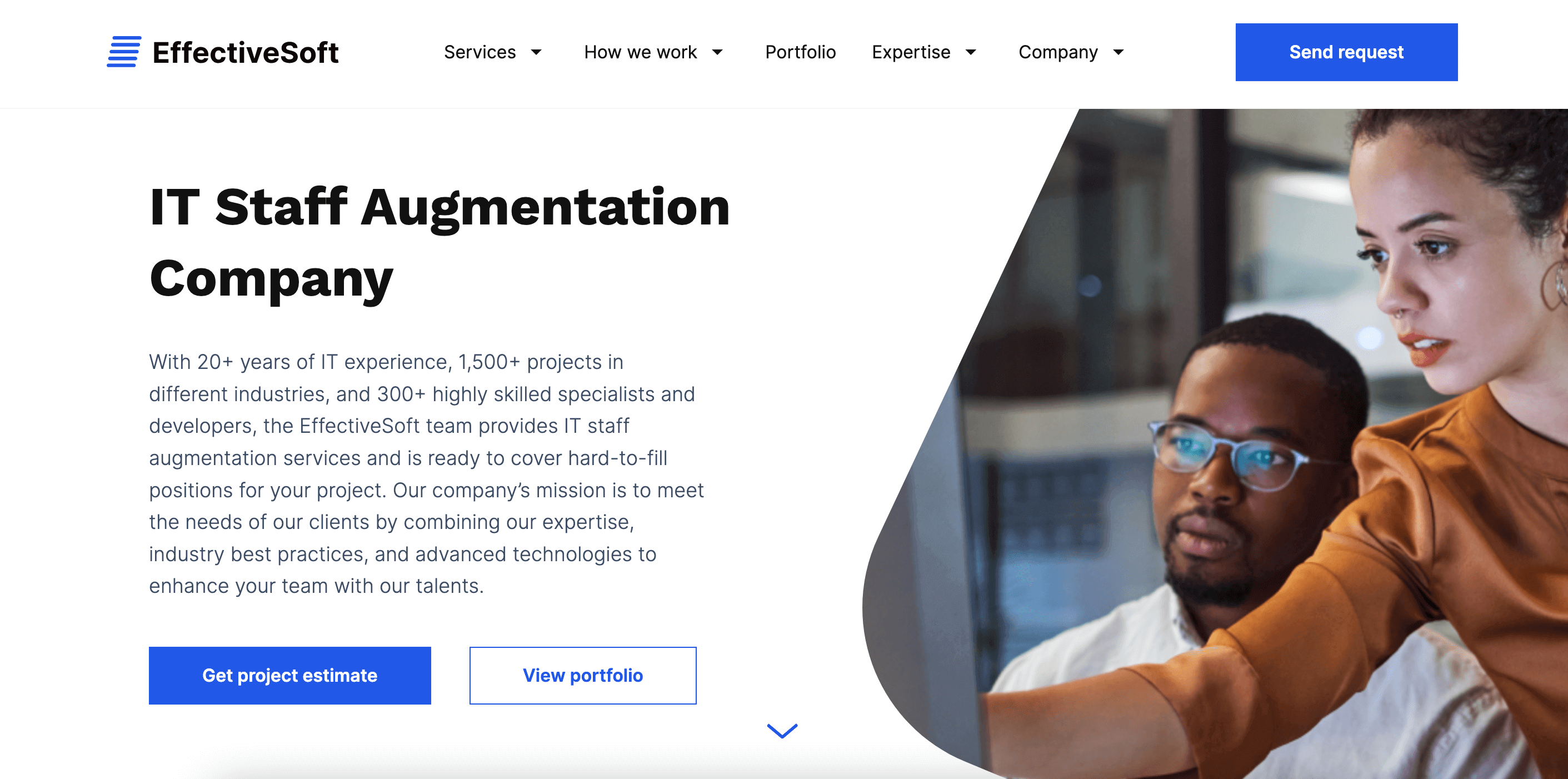 Seeking for the top IT staff augmentation company in Costa Rica? Effective Soft is a great choice! The firm boasts 1500+ successful projects in various industries and has over 300 talented and skillful developers on board. 
By combining expertise, the industry's best practices, and cutting-edge technologies, Effective Soft will enhance your team with its supreme staff to cover hard-to-fill positions of your project. 
When collaborating with Effective Soft, you'll get access to a vast pool of top-tier engineers, giving you the flexibility to choose talents according to your specific requirements. Whether you need urgent assistance with mobile or web app development, data analytics, data visualization, machine learning, UI/UX design, or software testing, Effective Soft has got you covered.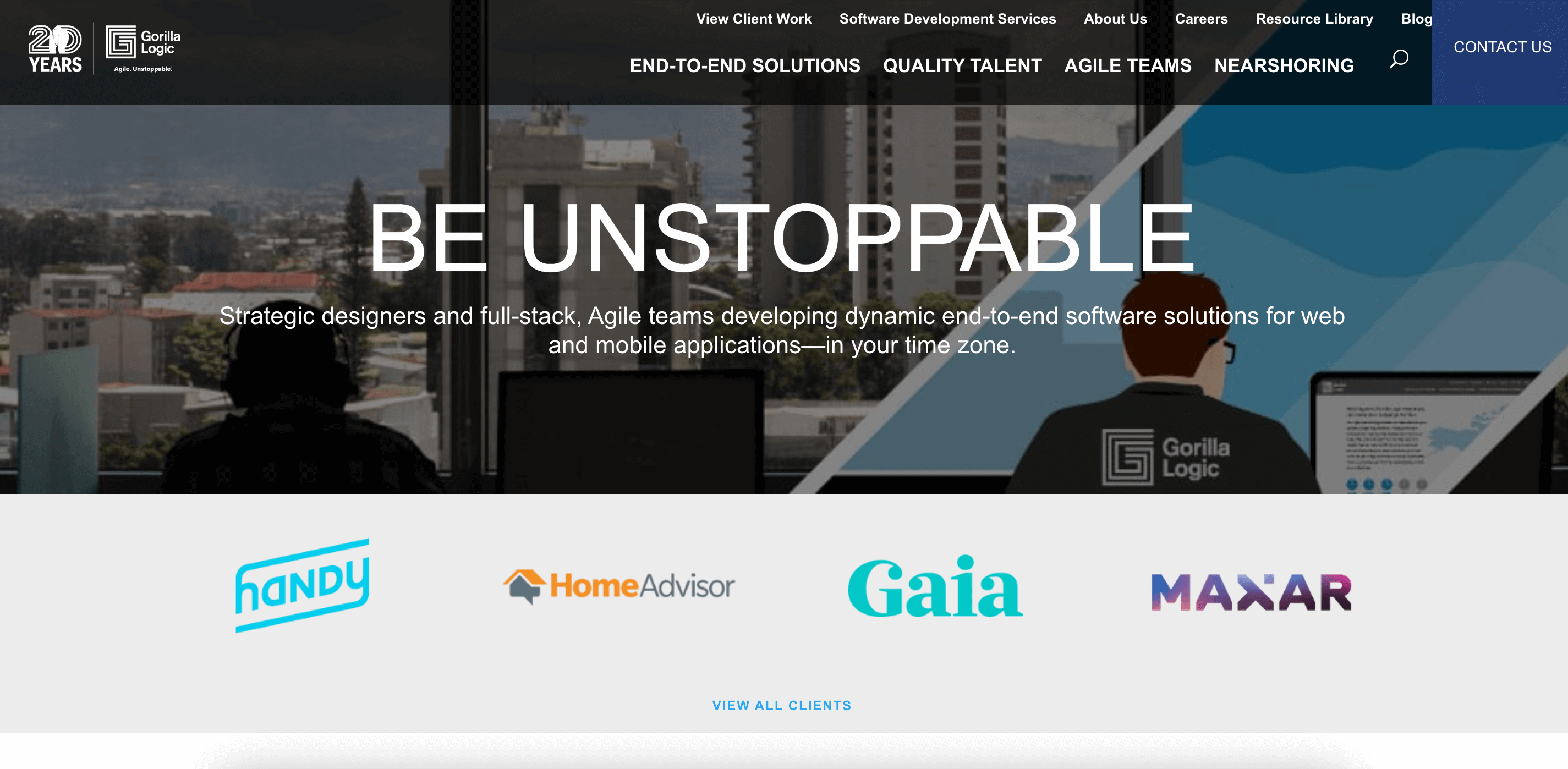 With 20 years' experience, Gorilla Logic can easily solve software development outsourcing issues to help your business optimize workflows, increase project velocity, and achieve impactful results. 
Having expanded to over 500 employees distributed across four locations, Gorilla Logic has become a trusted partner for thousands of businesses around the world. Their high-performance dedicated engineers on demand are fluent in English and quickly adapt to clients' current resources, propelling them towards success with maximum efficiency.
Gorilla Logic's team will efficiently operate in your time zone, excelling at delivering complex, tailor-made, and multi-platform software solutions. Their core areas of expertise are web and mobile app development, UX/UI design, DevOps, QA and testing, security, big data, and IoT development. 
Get things done faster and less expensively with one of the top IT outstaffing companies in Costa Rica.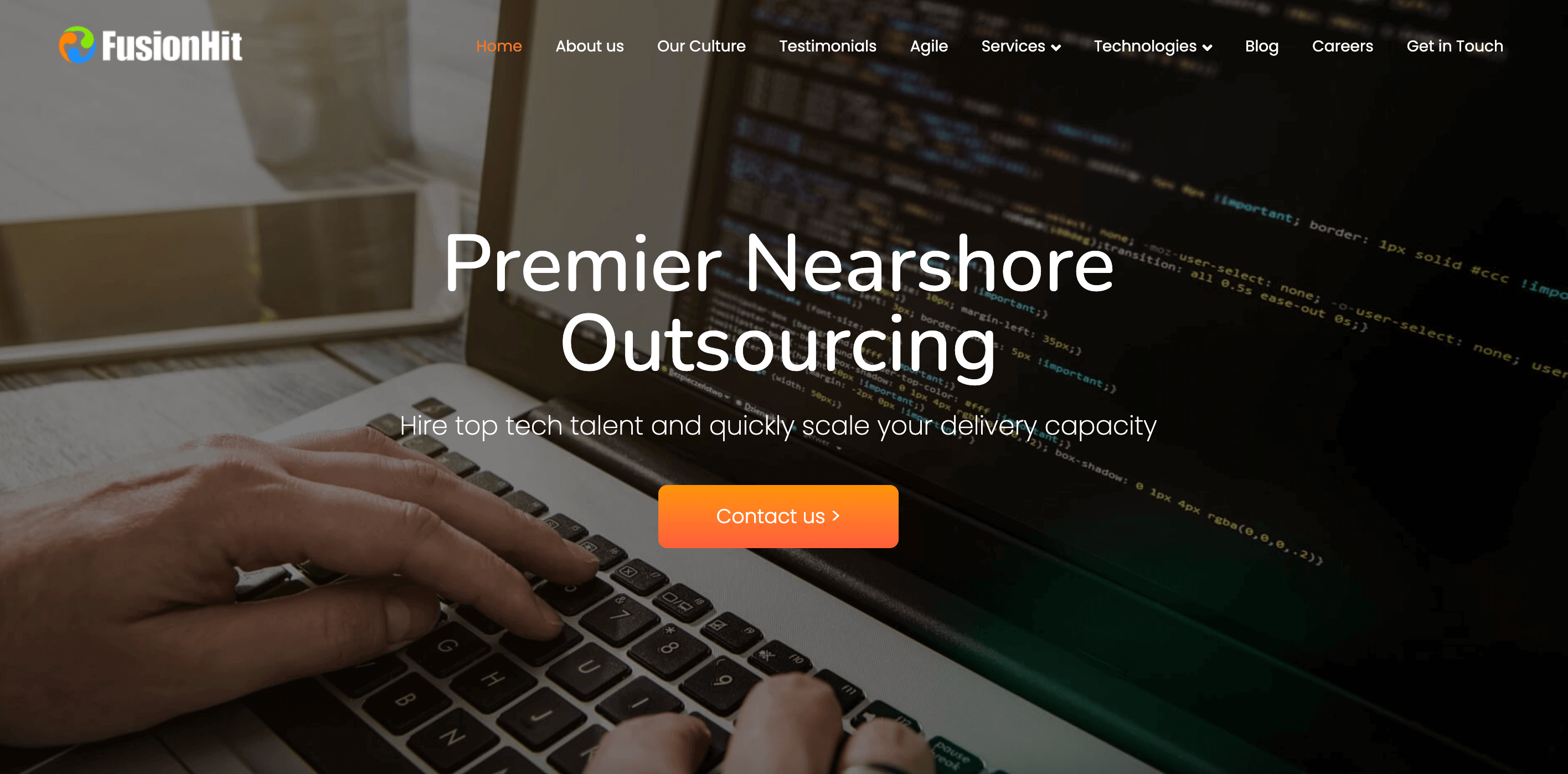 FusionHit is a premiere software development and IT outstaffing company in Costa Rica specializing in custom product development, UI/UX design, software testing, and DevOps. The firm started out 10 years ago and since then has built an international team of over 100 versatile across Central America. 
FusionHits' top-notch augmented teams are trusted by some of the largest corporations in the United States, including Fortune 500 Companies like Microsoft, Ford, KPMG, Kaspersky, LPGA, and Toyota. Thus, hiring their engineers means you'll benefit from working with a team possessing exceptional skills and solid experience in collaborating with American businesses. 
They have an in-depth understanding of the requirements of today's digital enterprises and are fully prepared to assist you with all your challenges, ensuring the highest quality standards and effective communication according to your time zone.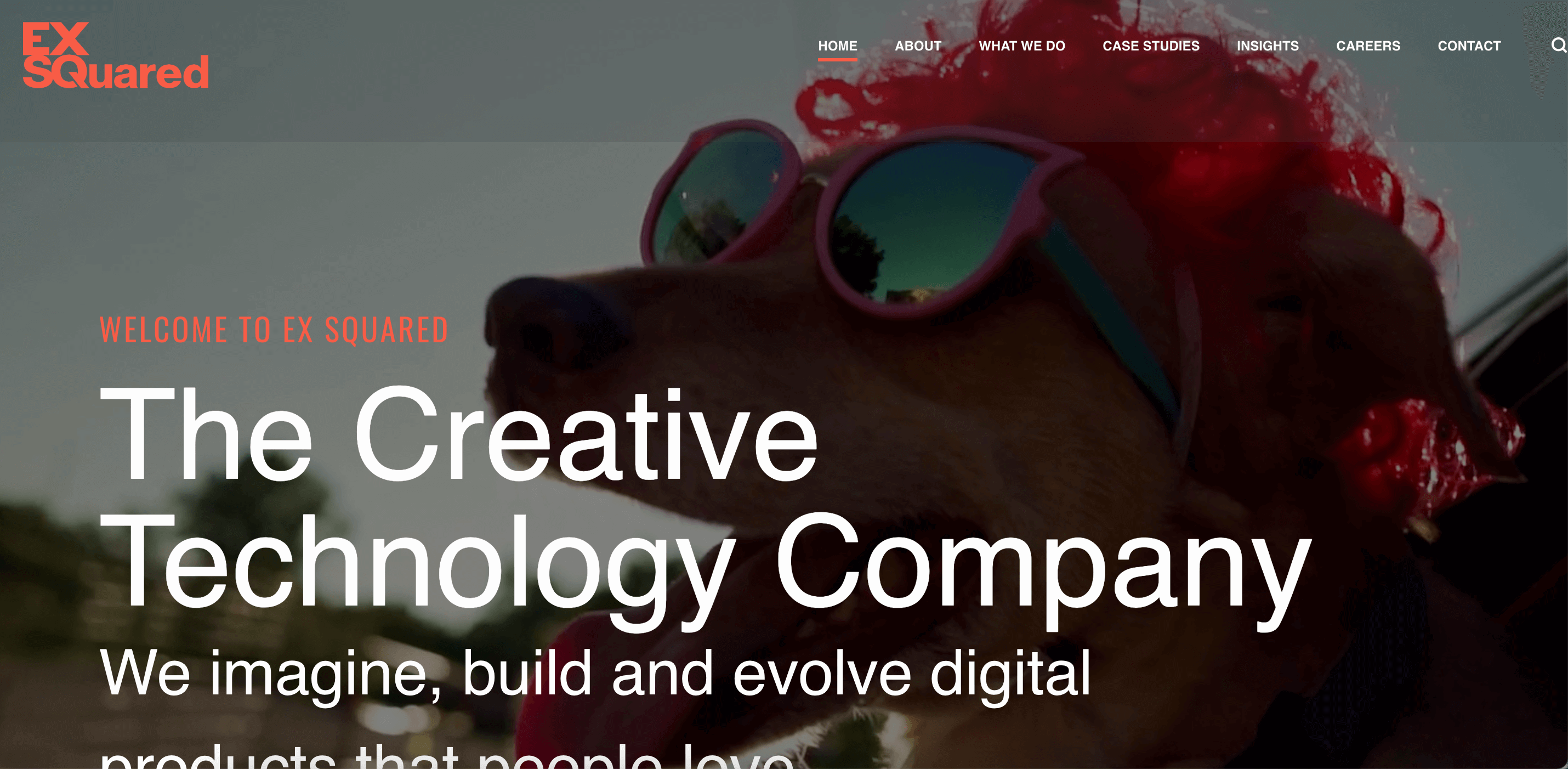 EX Squad excels in solving extraordinary digital challenges for leading brands; you may find EA, Polaris, Coca-Cola, Disney, Kimberly-Clark, and many more famous names among their clientele. Their approach is about creating the entire product experience – imagining, building, and evolving complete digital products that customers love. 
EX Squad will extend your team with talented specialists experienced in custom web and mobile app development, enterprise system integrations, cloud migration, UI/UX design, data science, ML, and AI systems. 
Outsourcing software development to Costa Rica guarantees amazing results, especially when you collaborate with such a trusted partner as EX Squad. They leverage their two decades of experience and creative minds to deliver remarkable end-to-end solutions for businesses of any size and industry.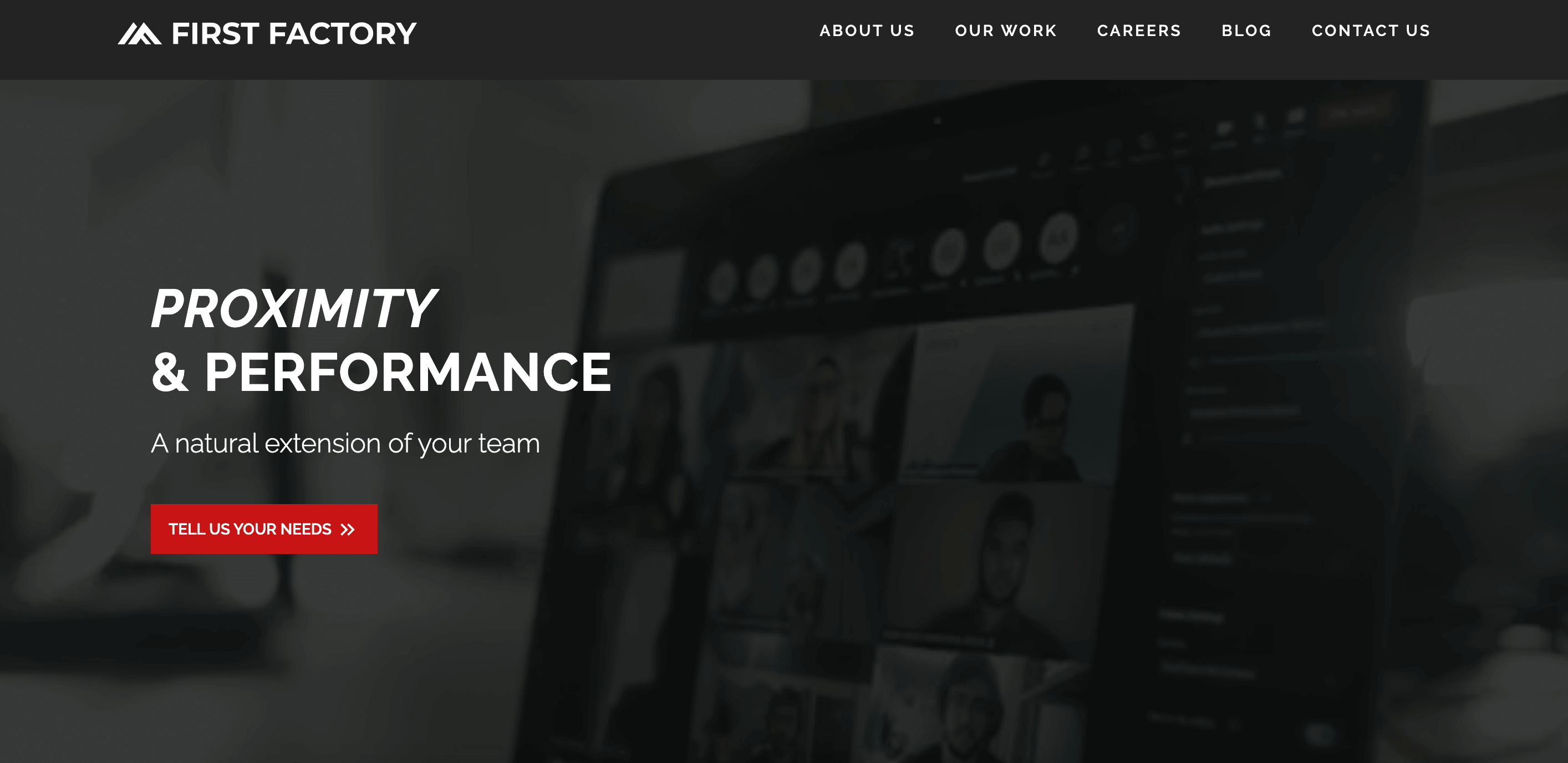 Based in Heredia, First Factory offers top-level IT staff augmentation services in Costa Rica to help your current technology team do its best. With over 230 team members on board, First Factory delivers maximum performance when their staff works full-time with you, seamlessly integrating as a natural part of your team.
Whether you seek software engineers, QA specialists, designers, or business analysts, First Factory will provide you with the necessary talent at any stage of the software development life cycle. A dedicated employee will immediately dive into your project to understand your business logic and needs and fulfill set tasks at the highest level. 
First Factory's team specializes in frontend development (React, Angular), backend development (C#, Java, NodeJS, Ruby), mobile development (React Native, Xamarin), as well as cloud computing services (AWS, Azure).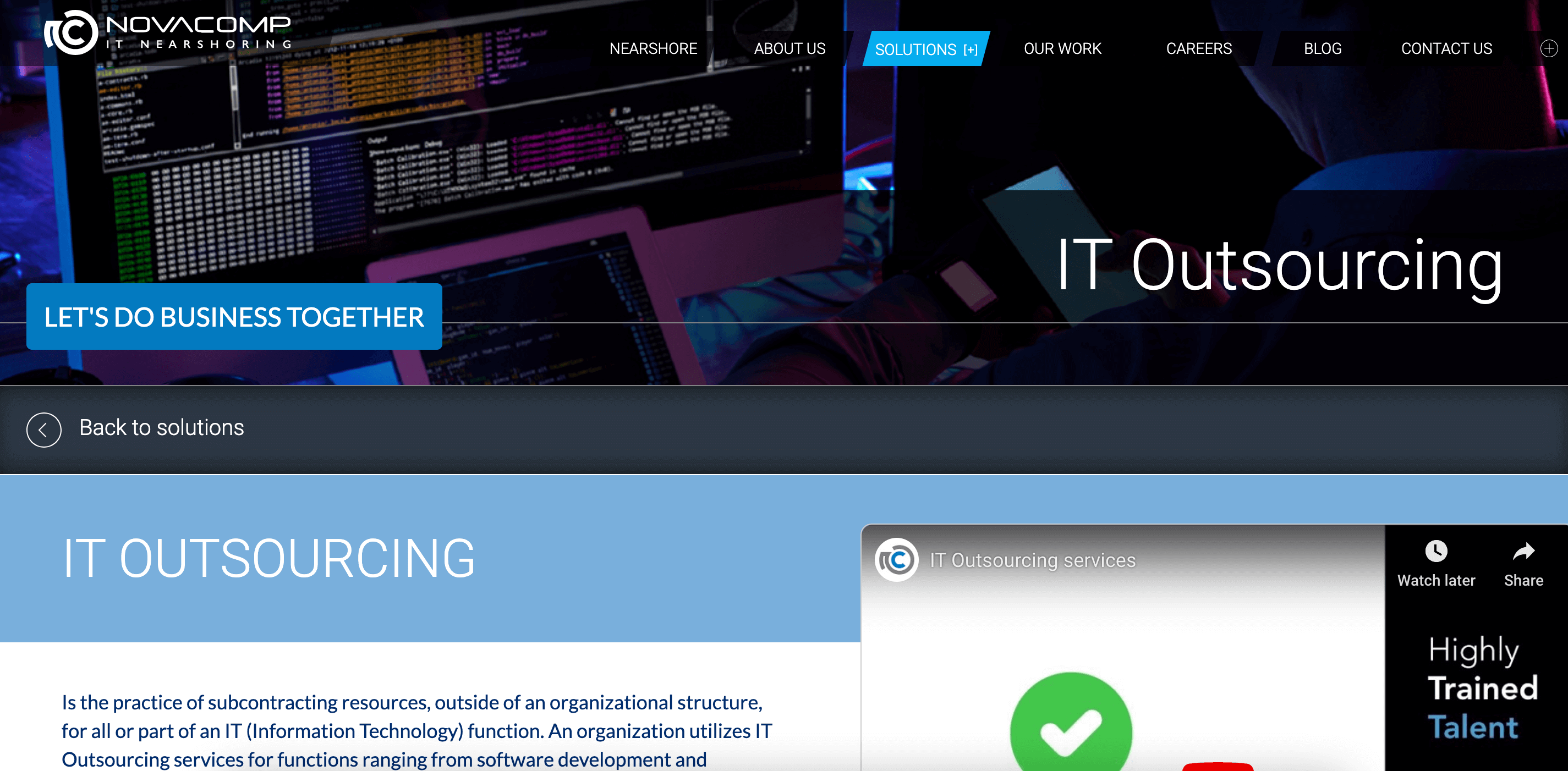 Novacomp is a leading IT outstaffing company in Costa Rica that you can trust with software development, product maintenance, and testing. Since 1997, the firm has established a pool of 600+ first-class experts. 
Working with Novacomp's augmented and dedicated teams provides numerous benefits for businesses: they help control IT expenditures and reduce labor costs, solve complex technical issues, increase project efficiency, quickly implement new features, and always stay focused on your core business goals. 
They work across diverse industries like Finance and Banking, Telecommunications, Healthcare, Logistics, and Manufacturing. In addition, Novacomp has earned numerous awards and recognitions and gained a reputation as one of the most reliable staff augmentation companies globally.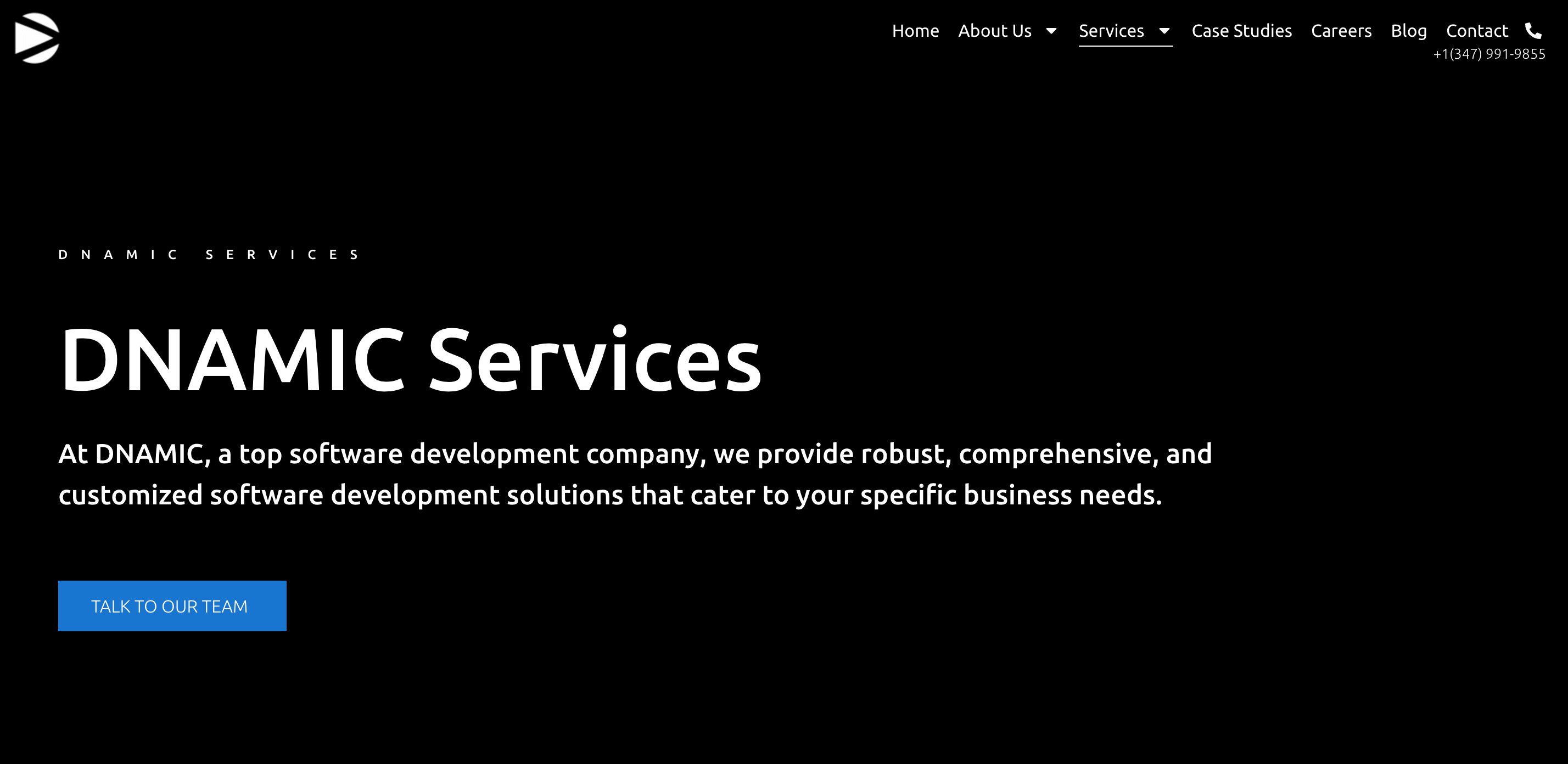 Dnamic provides robust, comprehensive digital solutions, including custom software development, QA and software testing, UI/UX design, visual design, and staff augmentation in Costa Rica. They have an impressive portfolio of 40+ projects with work for clients like Warner Music Group and Discovery Channel. 
Dnamic offers several flexible service models to cater to diverse business requirements. With their skilled and professional staff on demand, you will be able to scale up your team according to your needs, ensuring optimal operational efficiency and cost management. Their experts will seamlessly integrate with yours, operating in the same time zone and fostering smooth communication and collaboration.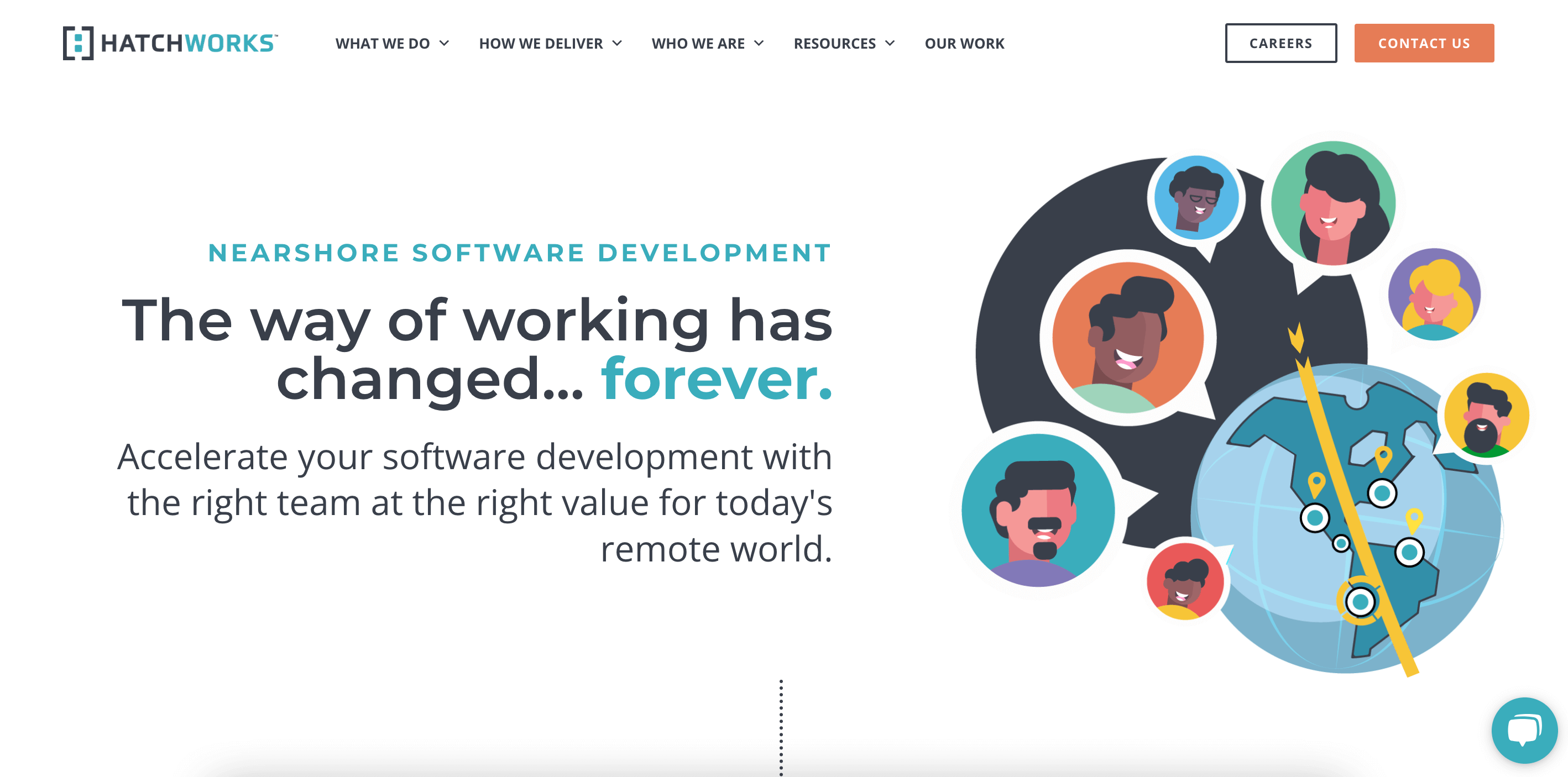 An award-winning agency, HatchWorks, offers a team of 50+ IT experts who build software solutions that deliver real business value. 
Their areas of expertise cover market analysis, competitive analysis, user research, prototyping, MVP definition, software development, product design, data analytics, technology consulting, and staff augmentation. 
HatchWorks's team will apply the best programming practices and provide you with regular and open communication. Their approach lies beyond the traditional one, being flexible, iterative, highly collaborative, customer-focused, and aimed at constant improvement. 
Conclusion
Whether needed for software development, web design, cybersecurity, or other IT-related tasks, the top IT staff augmentation companies in Costa Rica have proven abilities and skills to meet clients' requirements.
So, if you decide to outsource to Costa Rica or hire a few local experts to extend your team, it's essential to conduct thorough research. Hope this list helps you choose the best-fit IT staff augmentation company to provide you with missing skills and tech expertise. 
If you want to add your company to this list, contact us by email, and after a thorough review, we'll decide whether it's a valuable addition.