Software development is at the heart of Poland's currently stable and growing economy, which has never happened before. 
The country's tech sector is expanding, with over 50,000 software development companies in Poland. 
Well-known companies like IBM, Amazon, Google, CISCO, Intel, EPAM Systems, and others hire top-notch Polish software developers for their projects. This is a prominent sign of how good their services are. 
Today Poland is a strong contender for outsourcing due to its stable economy, talented developers, and impressive English proficiency. The country became a new global tech hotspot as many big tech companies and successful tech startups emerged there.
ReVerb compiled a list of the top software development companies in Poland to help you find a reliable IT service provider with the required skills and expertise to implement your project. 
Best Software Development Companies in Poland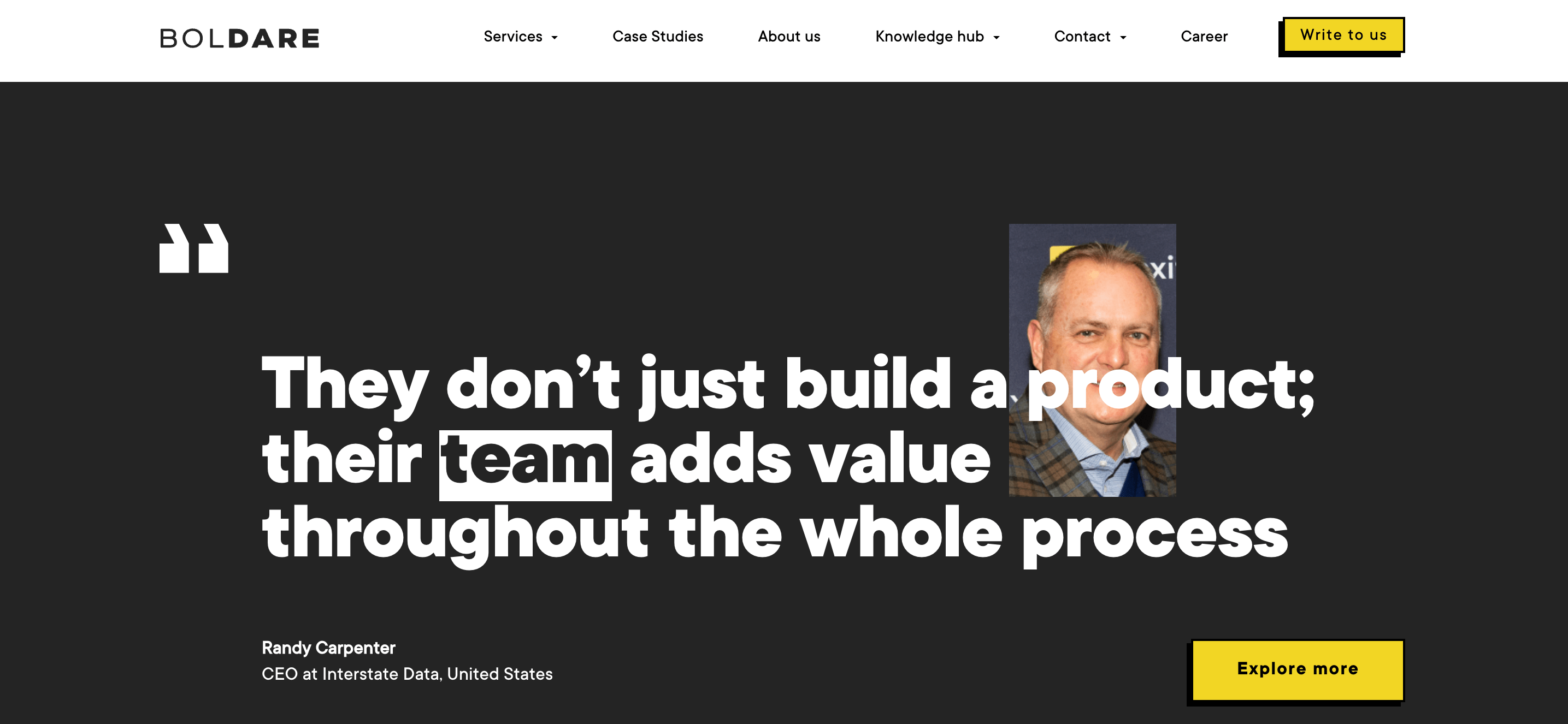 Boldare is a top-rated product development and consulting company. Since its launch in 2004, Boldare has helped design and develop digital products and served as a go-to advisor during the digital transformation of multiple companies. They work with clients to create and construct meaningful, secure, and user-centered digital solutions that support clients' business objectives.
With Agile DNA and Lean Startup in their bloodstream, Boldare approaches product creation holistically and has the edge over competitors. The team constantly focuses on business objectives, customer and market demands, features, and distinctive differentiators while developing new products. Boldare delivers value-driven, human-centered solutions by utilizing tried-and-true procedures and techniques based on Lean Startup principles.
Boldare specializes in numerous programming languages, including Java, PHP, Python, Android, iOS, JavaScript, React.js, and Angular. Additionally, they have T-shaped technology experts who can work on versatile tech stacks. Their clients are primarily enterprises in business services, natural resources, energy, and IT sectors. 
Facts are difficult to dispute: 80 percent of their clients return for assistance with innovative digital products.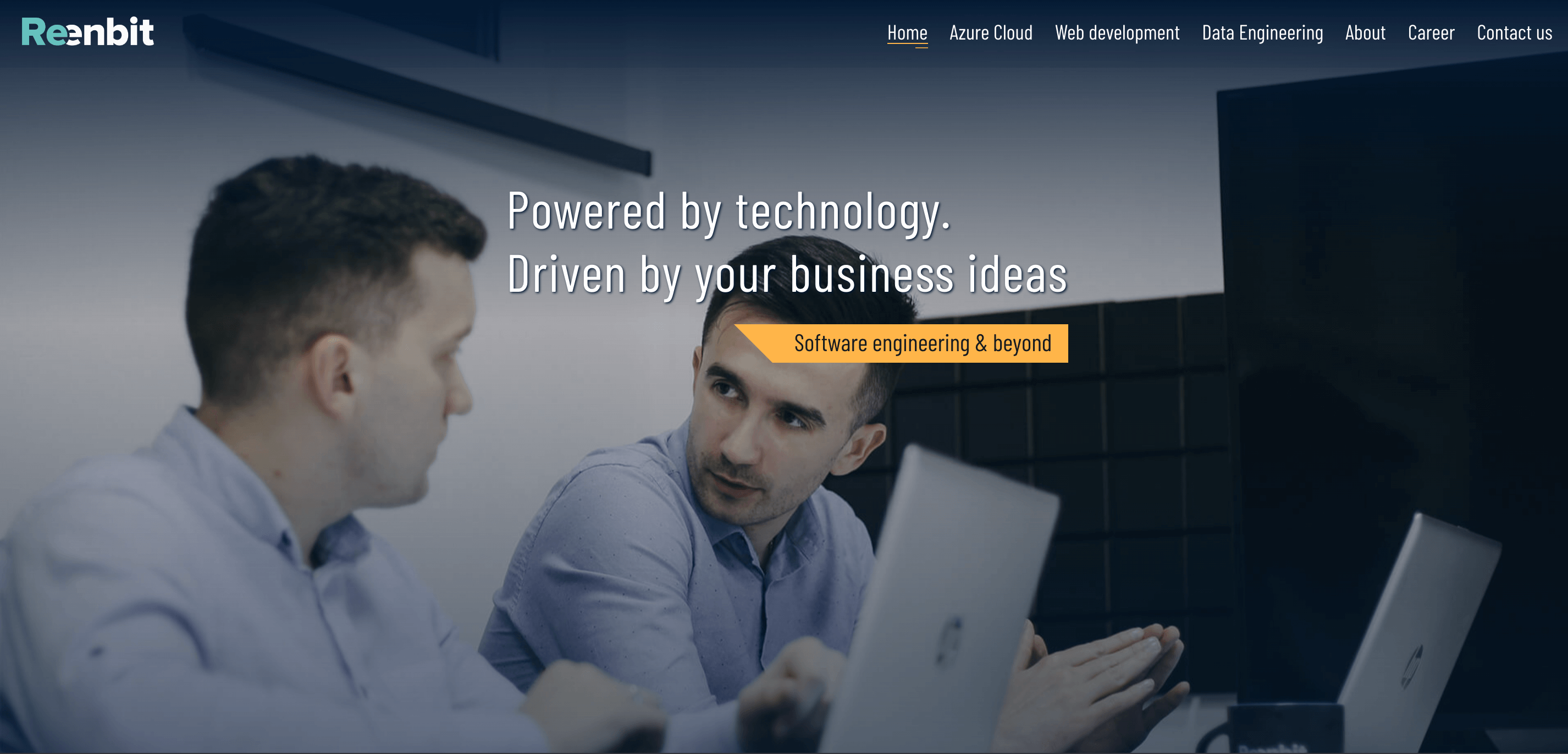 Reenbit is a relatively young (founded in 2018) but very ambitious IT company with offices in Warsaw, Poland, and Lviv, Ukraine.
Reenbit belongs to the top software development companies that have achieved excellence in a narrow scope of the tech stack, namely Azure Cloud solutions, web development, and data engineering. They have broad experience in developing solutions for Energy & Natural Resources, Finance, and HealthTech.
According to Reenbit, their team strives to be agile and personal towards each client. They achieve this with the help of three things: a flat organizational structure, close cooperation, and trust between their team and the client side, on top of having absolute transparency regarding everything they do.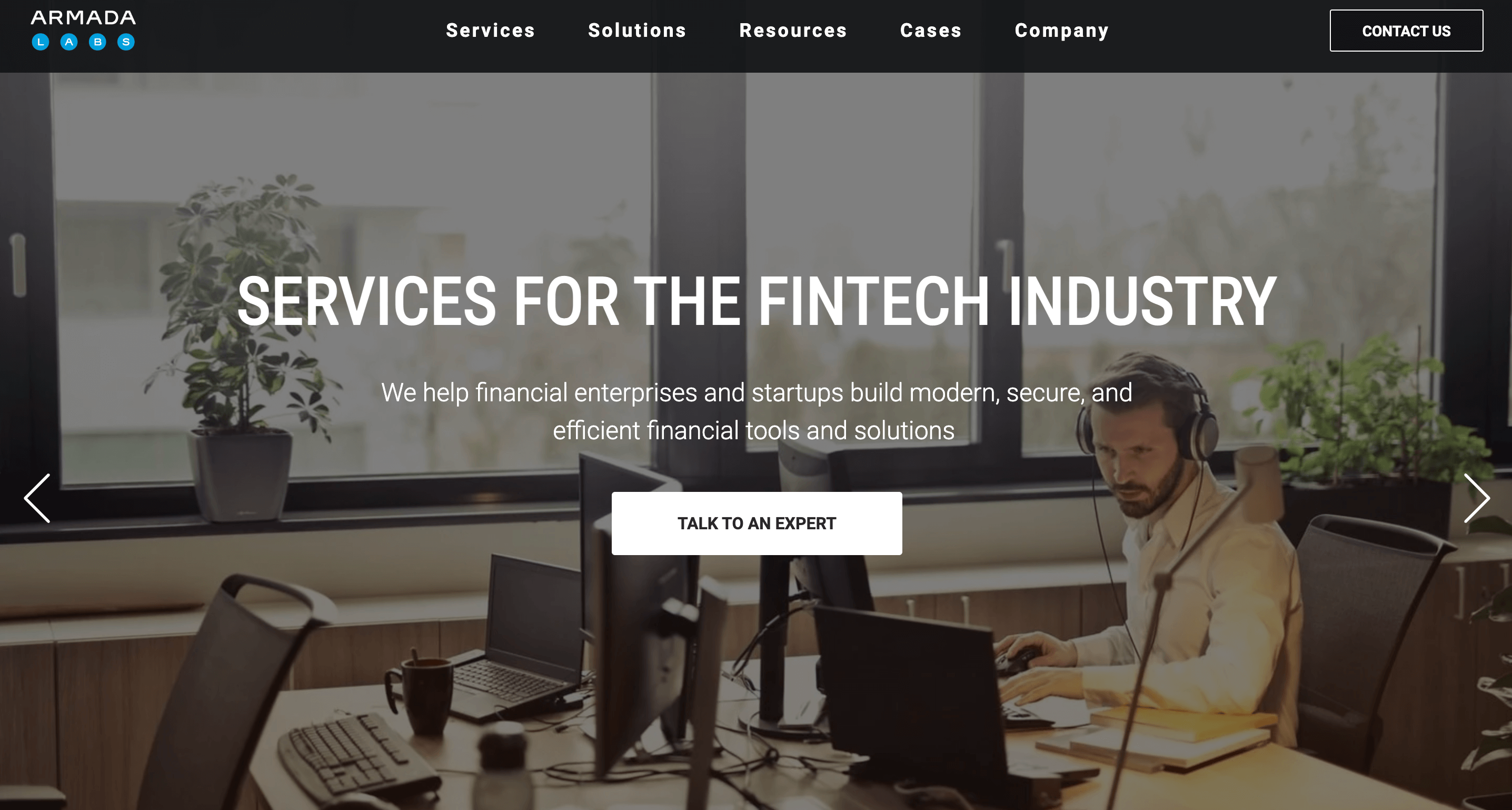 Armada Labs is a top-rated Polish software development company. Since 2002, they have provided precise technological advice and cutting-edge software development services to industry leaders, ranging from aspiring and established startups to Fortune 500 organizations. In addition, they created some well-known fintech unicorns that are currently making the news.
The company is expanding its expertise in many fintech sectors, such as full-cycle loan management, intelligent underwriting, debt collection, payment connections, and healthcare, thanks to its international team of 220+ FTE fintech professionals. They are selected as a critical partner by industry leaders, including AWS, Worldpay, Hydrogen, Repay, and others, to develop cutting-edge financial solutions.
Armada Labs has created and implemented over 50 standalone solutions that fully automate all facets of the debt settlement, credit rehabilitation, and loan management industries.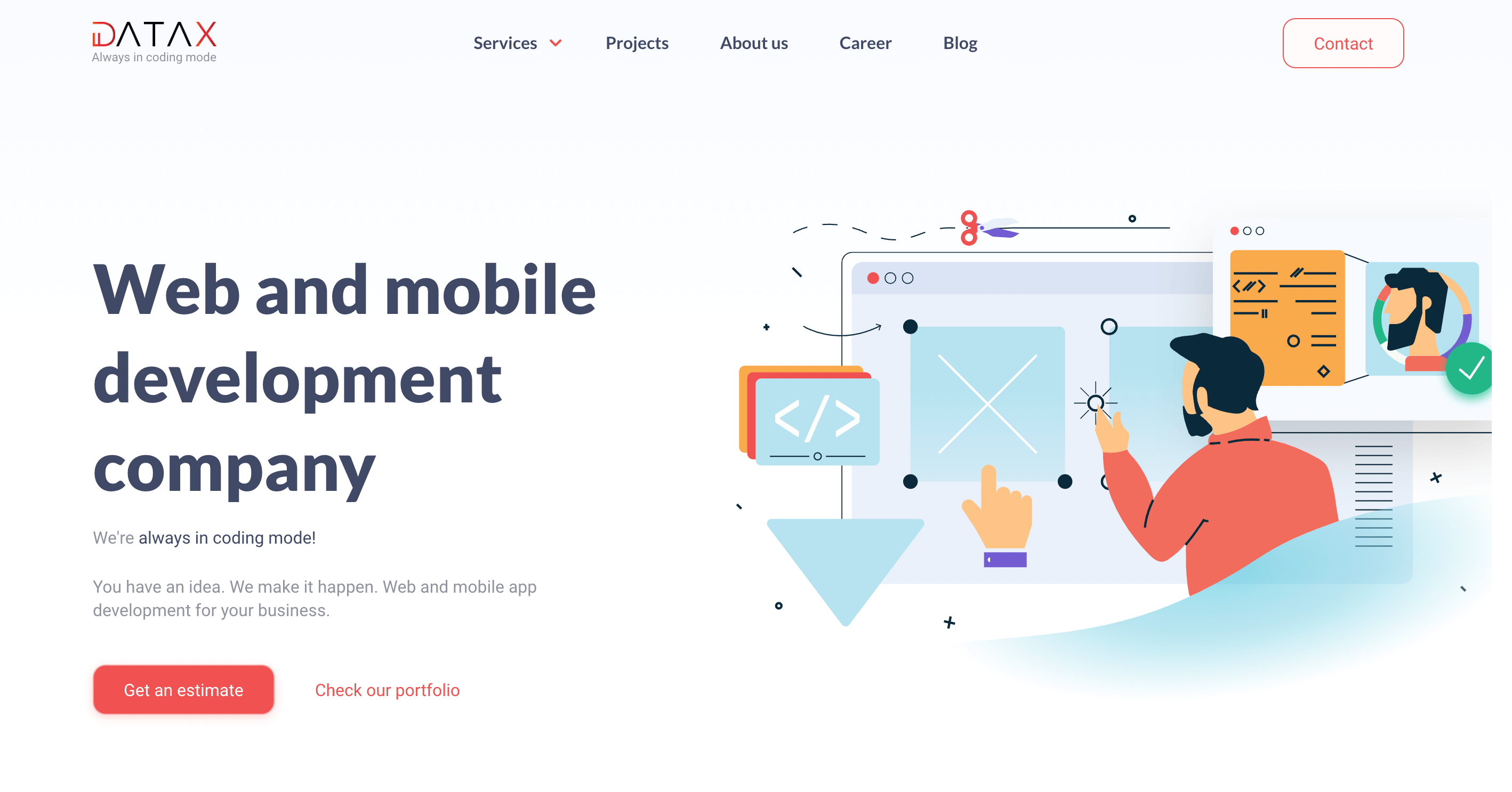 DataX is a top software development company in Poland where science and software come together. Their employees enjoy helping others, sharing knowledge, constantly learning, and promoting the tech sector's prosperity. 
The company has offices in Poland and Ukraine and has been assisting international clients in shaping their futures for 16 years. They specialize in software development services with a strong focus on the backend. Apart from programming skills, they have a solid scientific background. Many of them are mathematicians and physicians with a passion for coding. They're always in coding mode!
DataX' team demonstrates outstanding results in medical software development (diagnostic equipment images conversion), travel and hospitality applications development, and rentals/booking engine development. 
Communication and trust are the cornerstones of our cooperation with clients.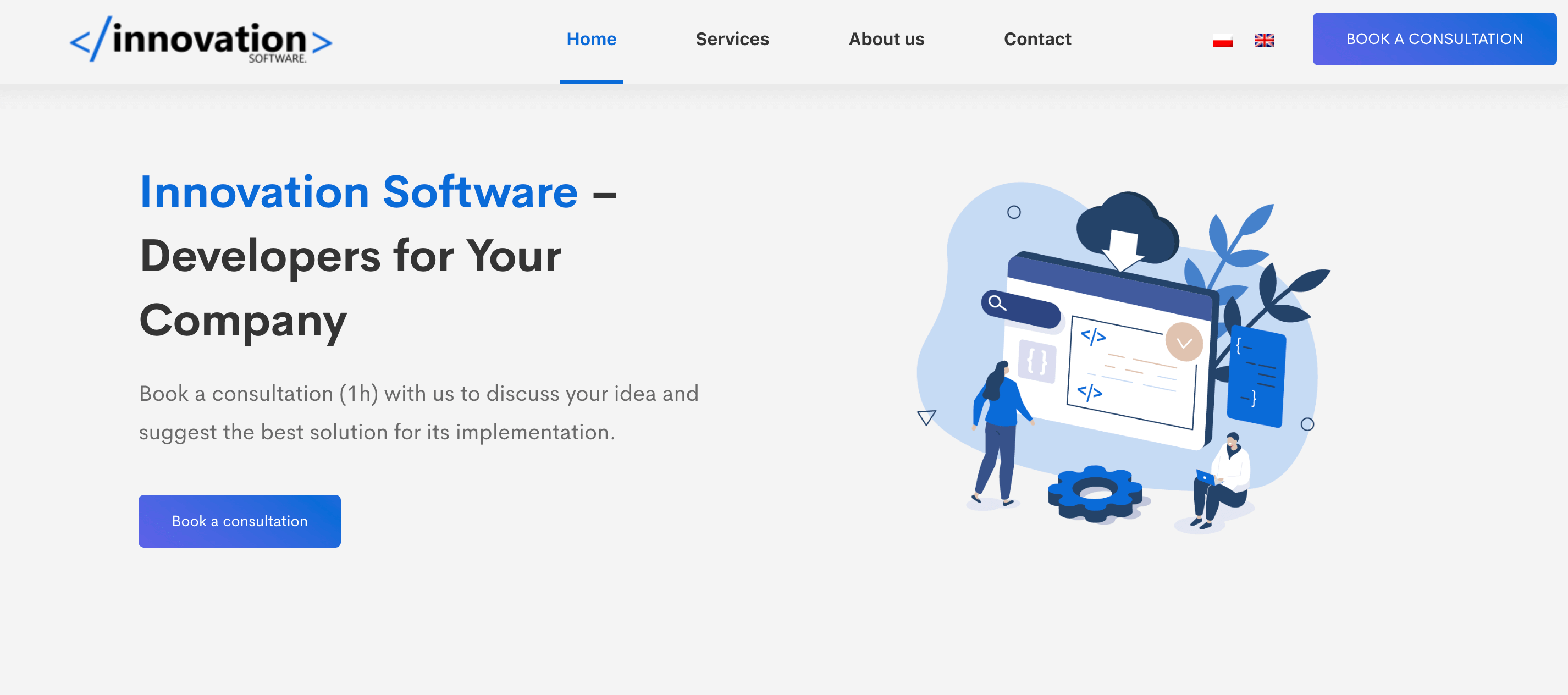 Innovation Software builds custom web and mobile applications of any complexity and delivers solutions for integrating and automating various business processes. Being on the market for over 6 years now, the company clearly understands clients' objectives and efficiently converts them into powerful IT products. 
Not only does their team offer full-cycle software development, but they also provide ongoing 24/7 project support, long-term maintenance, app migration, and emergency services.
Working hard to make sure every customer is happy with their service quality, Innovation Software utilizes the latest technologies and constantly improves its internal processes and skills. They follow agile methodologies tailored to the project demands to deliver impactful results in the shortest time possible.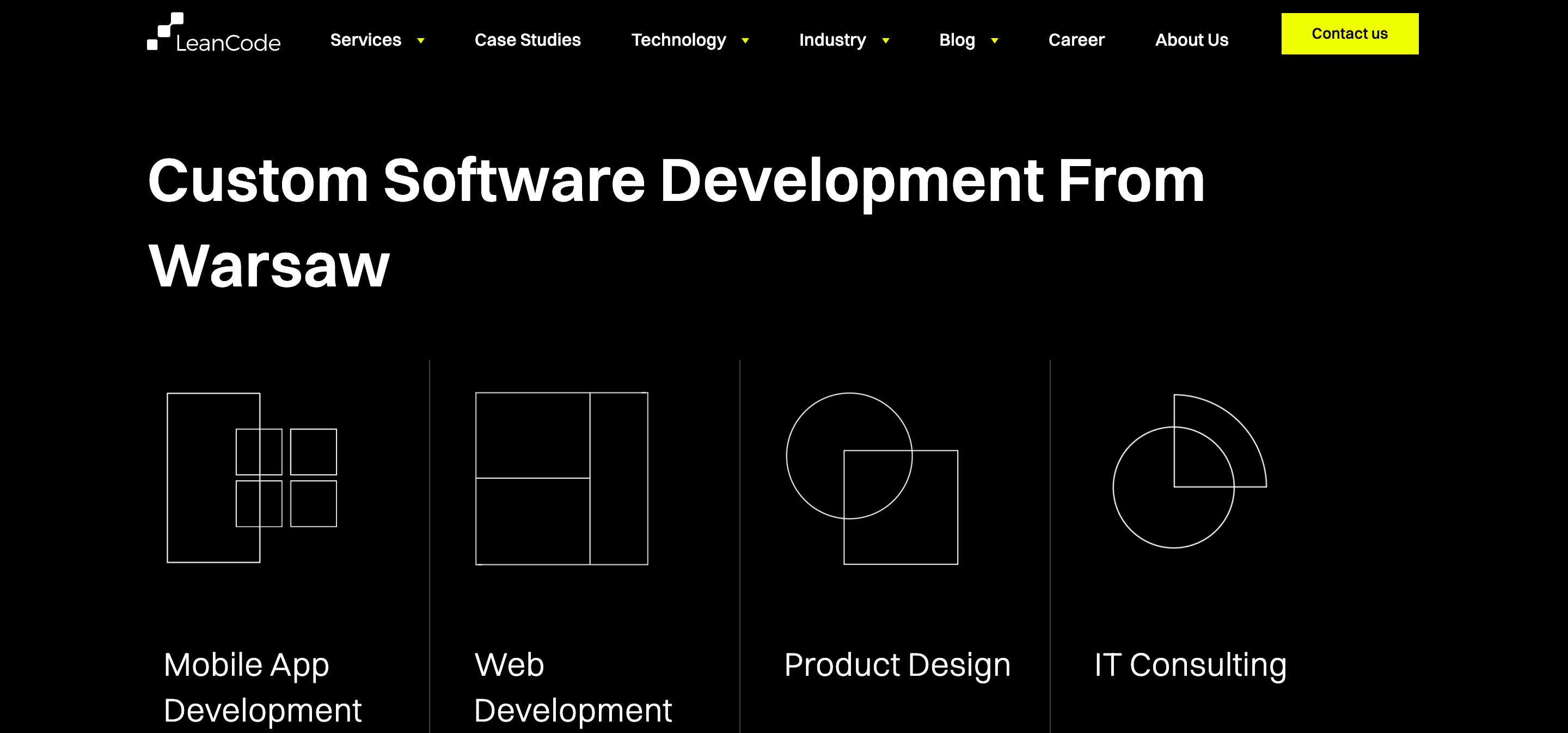 LeanCode stands as the leading software development company in Poland, with an unwavering commitment to excellence. Based in Warsaw, the agency serves an array of global clients, from Fortune 500 enterprises to startups.
Recognized in the esteemed Deloitte Fast50 contest, LeanCode delivers outstanding software solutions, utilizing cutting-edge technologies like Flutter, React, and .NET. LeanCode's capabilities cover mobile and web application development, software engineering, and a suite of complimentary services, including IT consulting, product design, and mobile app auditing. They also harness the power of cloud-based automated infrastructures on Azure and GCP, with specialized expertise in Kubernetes. 
LeanCode's exceptional achievements have been lauded in prestigious publications on Forbes, Fintek, Yahoo!, and inhire.io and confirmed by a 5-star rating on Clutch.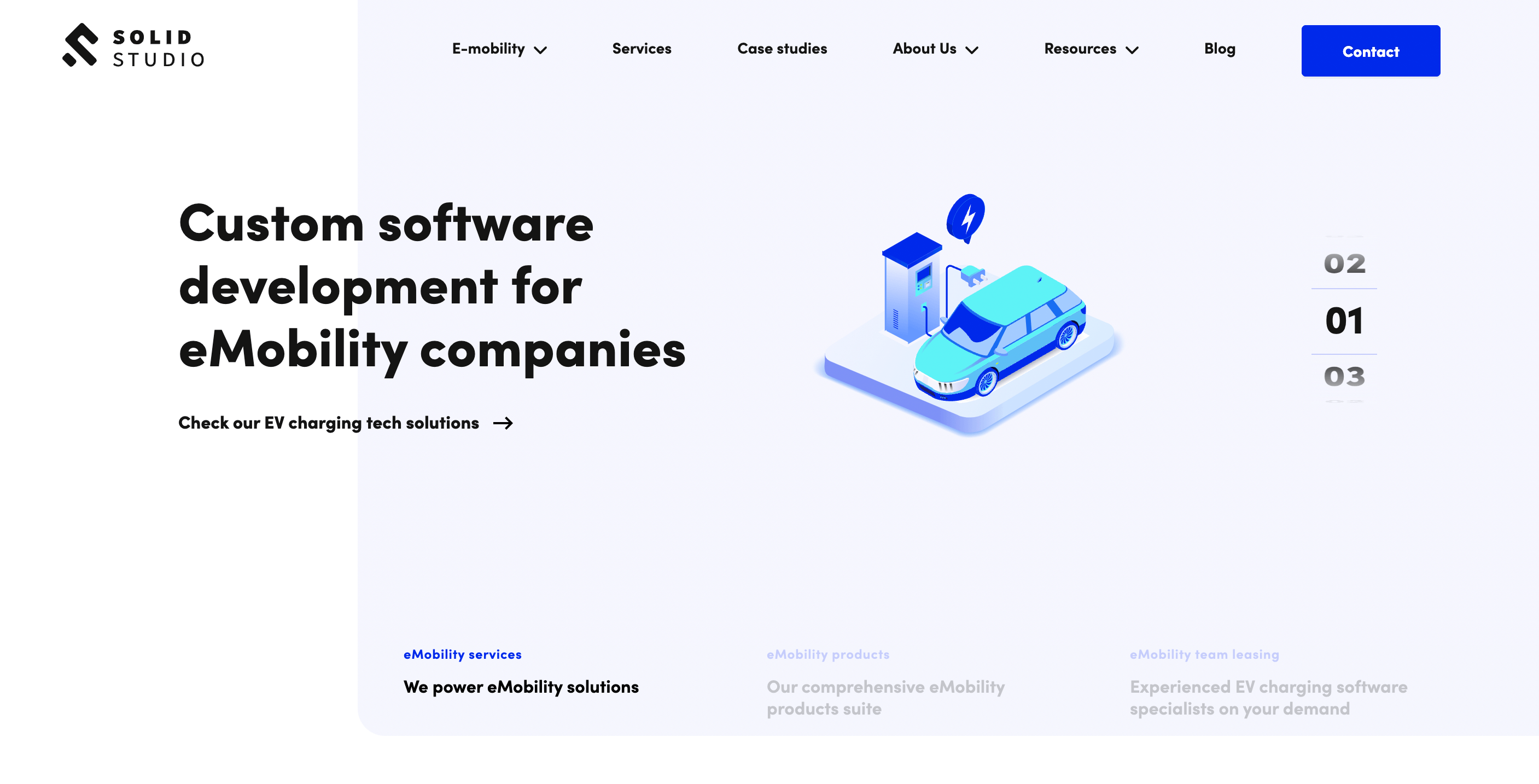 Solidstudio is a group of talented and passionate developers who drive the electric vehicle market growth. They have devoted software specialists with demonstrated expertise in the e-Mobility industry, from product to tech. They are a proud Polish Software Development Association member and a dependable tech partner (SoDA). 
Starting as a small team of enthusiastic programmers ten years ago, today, Solidstudio has developed into a thriving boutique software company. Their main objective is to provide robust solutions to improve the future and support unhindered commercial operations. 
By incorporating cutting-edge technology, Solidstudio helps its clients stay one step ahead of the competition.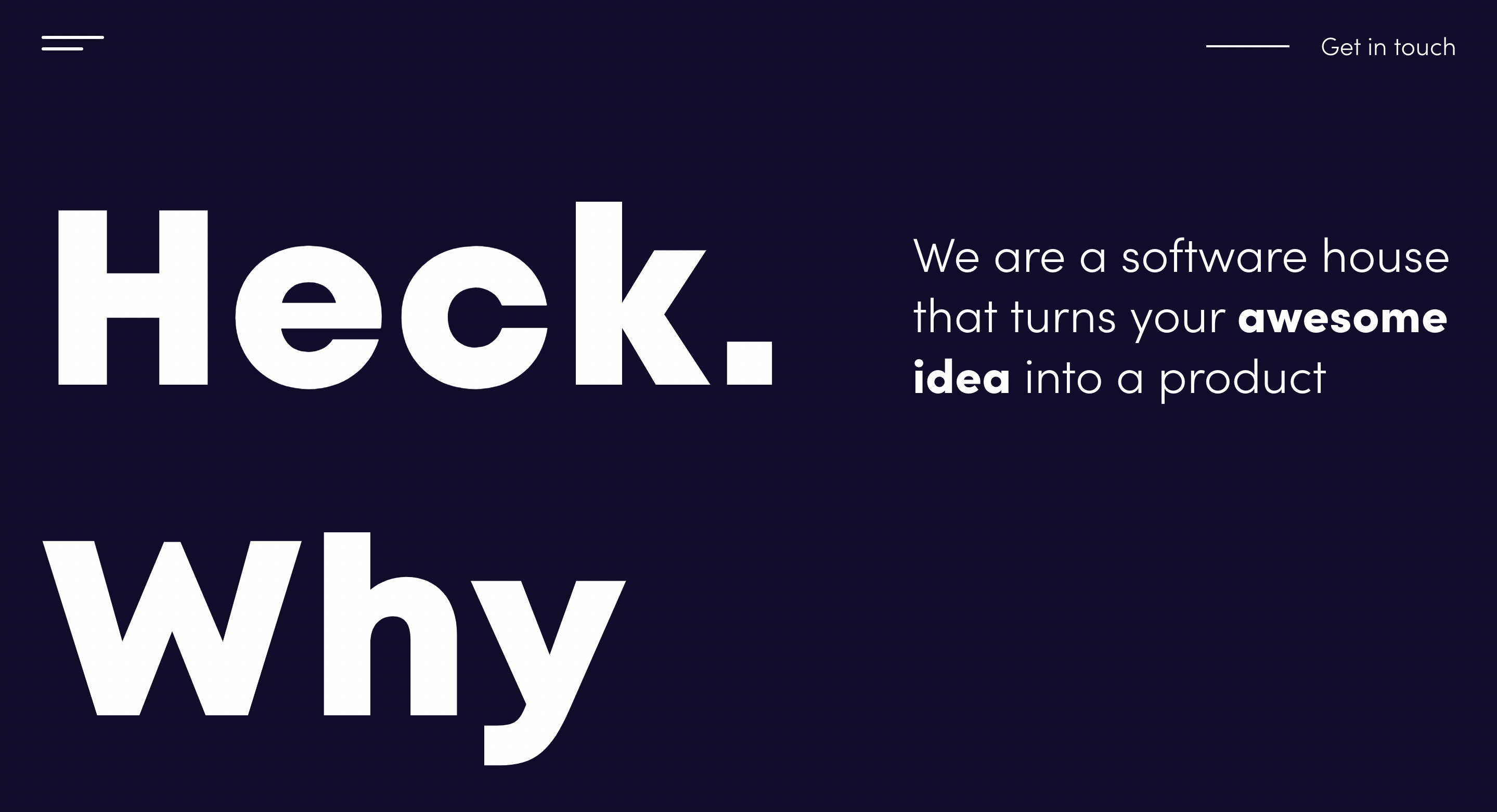 Launched only recently, Department of Web has shown its professional and creative approach while turning clients' ideas into high-performance products. The company boasts over 265 successfully delivered projects that took customers' businesses to the next level. 
Department of Web develops top-notch software solutions using WordPress, React, and Laravel. In addition to proficiency in web and mobile app development and design, their team of experts offers a more comprehensive range of services, such as branding and business analysis. Department of Web handles the discovery process, brainstorms workable solutions, and provides businesses with new, unique, and profitable opportunities for growth and innovation.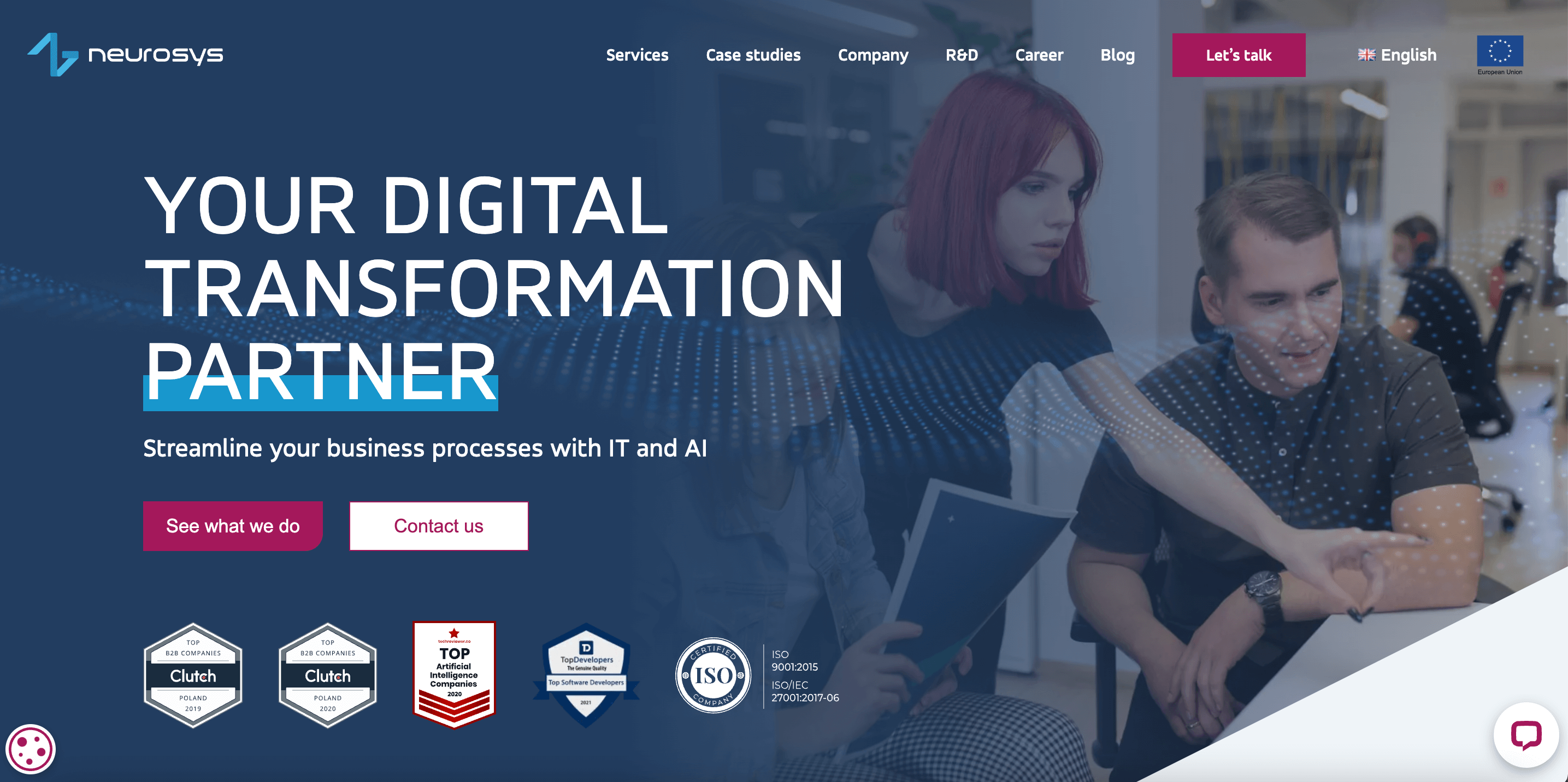 NeuroSYS specializes in artificial intelligence and custom software development. The company has four offices in Europe (Wrocław, Białystok, Berlin, and Oslo), over 12 years of experience on the market, and 120 people on board. Also, it is ISO-compliant (ISO 9001 and ISO 27001), which is a crucial factor for many of its clients.
NeuroSYS has a separate Research & Development department, which is a unique feature in the market. Their R&D conducts research in the fields of augmented reality, AI, and deep learning. Also, it develops solutions for commercial applications, e.g., research projects for pharmaceutical laboratories.
The company has developed two of its own products, Samelane and Nsflow. These platforms aim to help companies in digital transformation. For example, Samelane is used by the largest television and entertainment providers in the US, Comcast, and Nsflow, and by one of the biggest global car manufacturers, Toyota.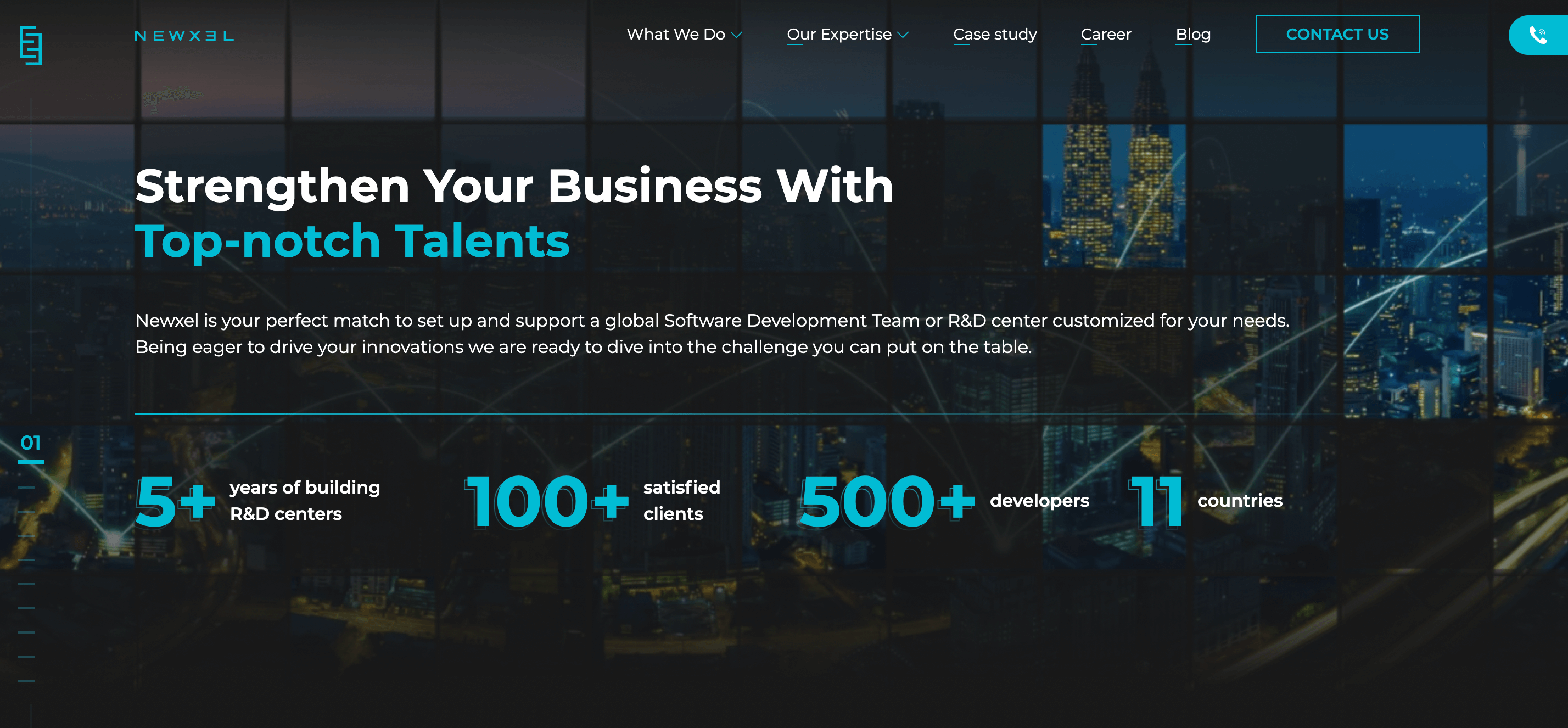 If you seek to hire the top software development company in Poland for your next project, consider partnering with Newxel. Get access to their top-tier developers whose tech stack and expertise align perfectly with any of your product's needs.
The range of services they offer impresses: web and mobile development, embedded software, NFT, Big Data, and game development, as well as product design, QA, and IT support.
Founded in 2016, the company has acquired vast expertise and over 500 experienced developers on board. IT staff augmentation is Newxel's major focus — they offer to hire skilled professionals to help you bring your ideas to life, from business apps to cloud engineering and blockchain solutions. Hire Newxel to deliver tailor-made solutions for your company's specific purposes or to extend your in-house development teams with the best-in-class engineers.
Besides Poland, Newxel has offices in Kyiv, Ukraine, Florida, the USA, and Paphos, Cyprus. Most of their clients come from the Arts & Entertainment, Automotive, Gaming, Retail, and eCommerce industries.
Drive innovation in your business with Newxel to be ahead of the competition!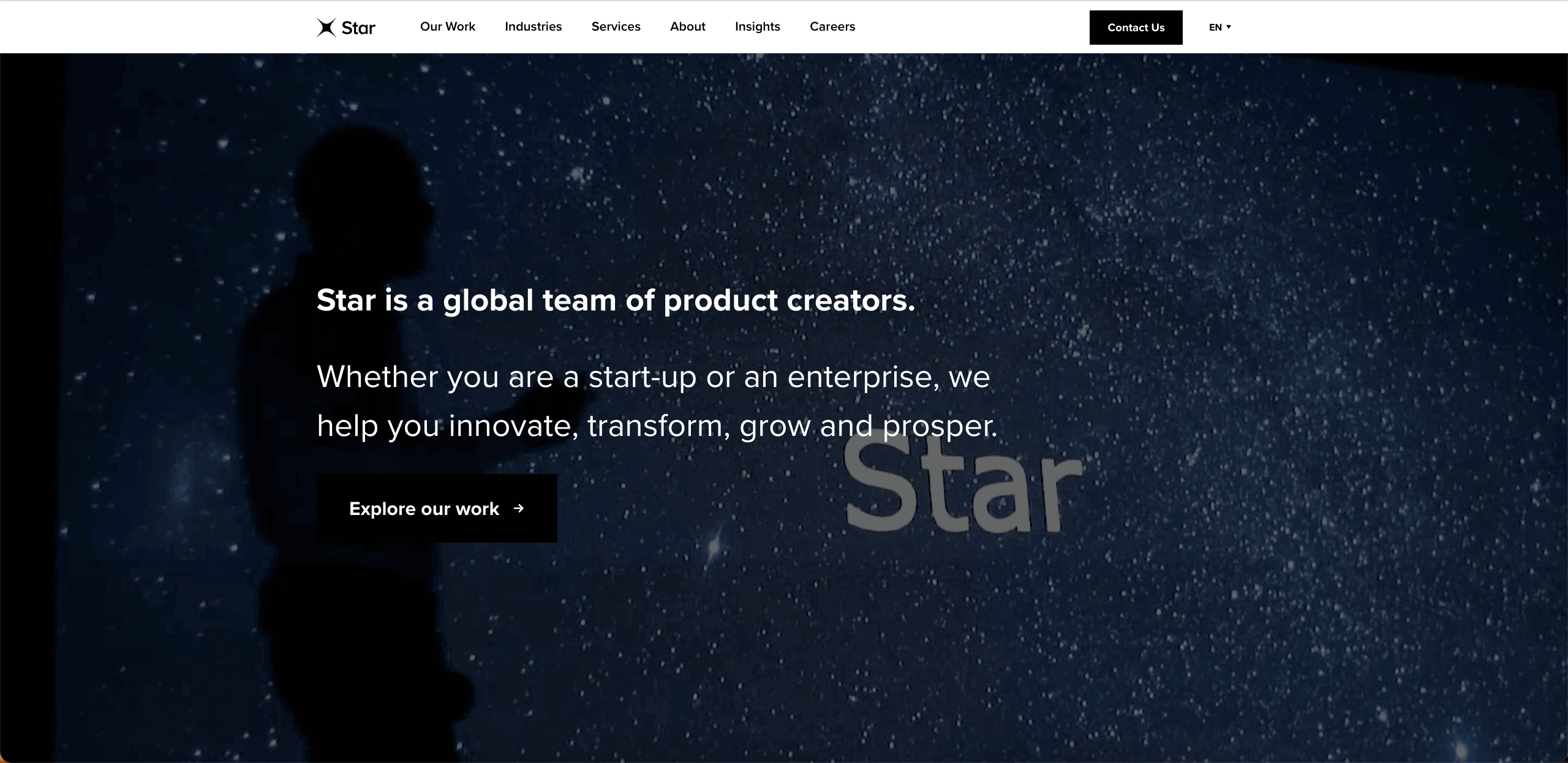 Star is a global technology consultancy that connects strategy, design, and engineering services to help companies accelerate product innovation.
They blend creativity and empathy with the latest technologies, cross-industry expertise, and endgame thinking to ideate, build, launch, and scale outstanding user-centric business solutions in the world's most impactful industries.
Their top-tier team supports clients at every step of their digital journey. Through co-creation, they guide them from ideation and concept crafting to full-stack development. The company always remains focused on helping customers win the hearts and minds of their end users.
Star works for businesses in various industries, including Automotive & Mobility, HealthTech, FinTech, and AdTech. Their clients include Lufthansa, NTT Data, Paidy, Zeiss, Xerox, Panasonic, Walmart, Analog Devices, BMW Group, SAIC, NIO, Skin Analytics, Lotus, and Dolby.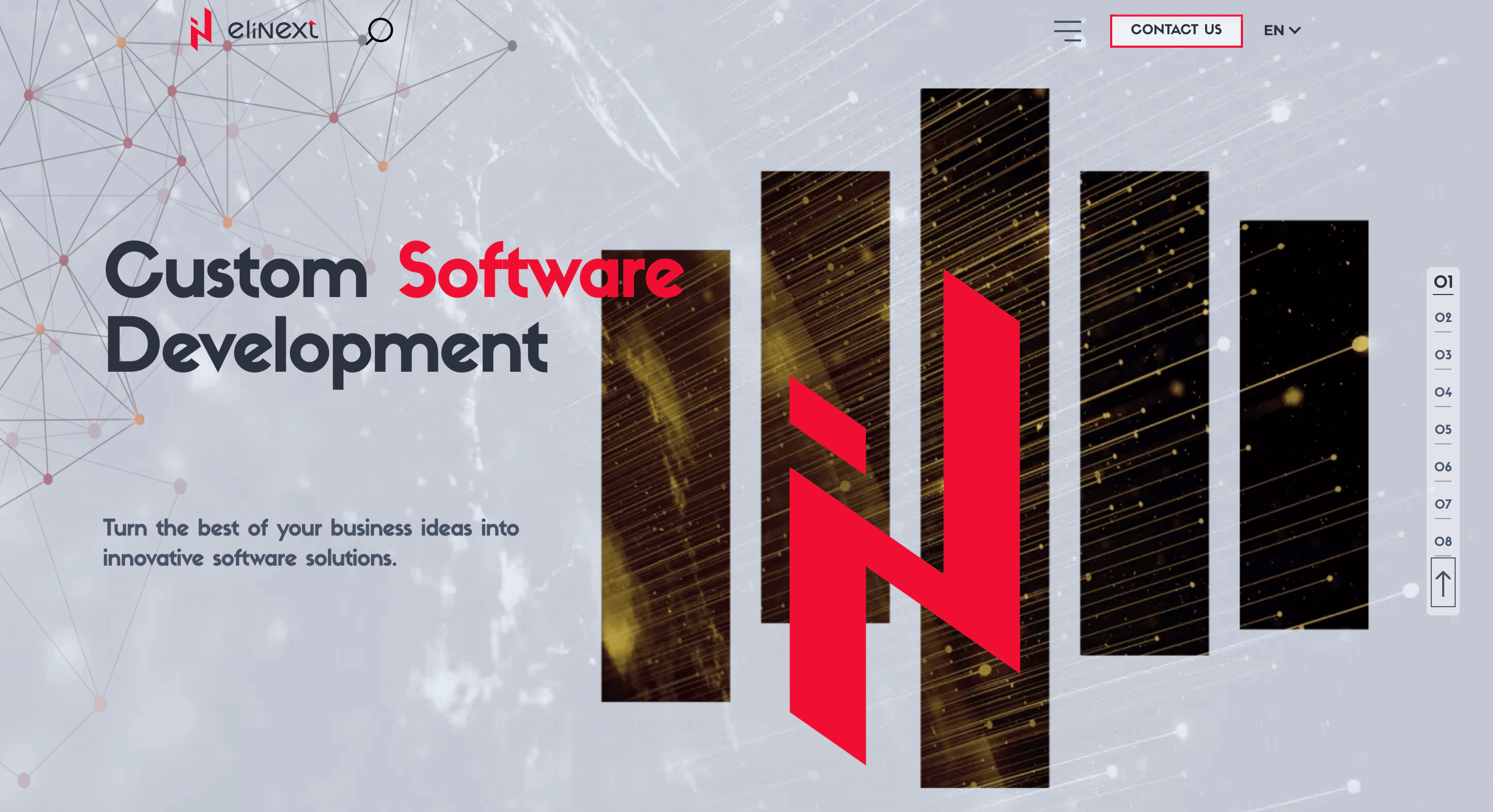 Elinext is a well-deserved company on the list of the best IT agencies in Poland. Offering comprehensive product development services and solutions to a wide range of clients, including S&P 500 companies, SMEs, and startups, Elinext has established itself as a leading alliance of custom software development companies.
With over 20 years of expertise and 1,000+ delivered projects, Elinext specializes in designing and implementing custom software solutions in Travel, Transportation, Automotive, Real Estate, Media, Healthcare, Financial Services, and IoT domains. With headquarters in Warsaw's bustling city, the company has representative offices in Singapore, Hong Kong, and Ireland.
Delivering modern software, Elixnet focuses on clients' needs to help them increase their business presence, conquer new markets, and optimize their internal processes. Having over 700 passionate tech experts across the globe (85% of which are software engineers), Elinext goes above and beyond to build innovative and top-quality software that helps clients stand out from the competition. The company's core expertise includes custom software development, enterprise app development, web & mobile development, QA consulting, and ERP and CRM solutions.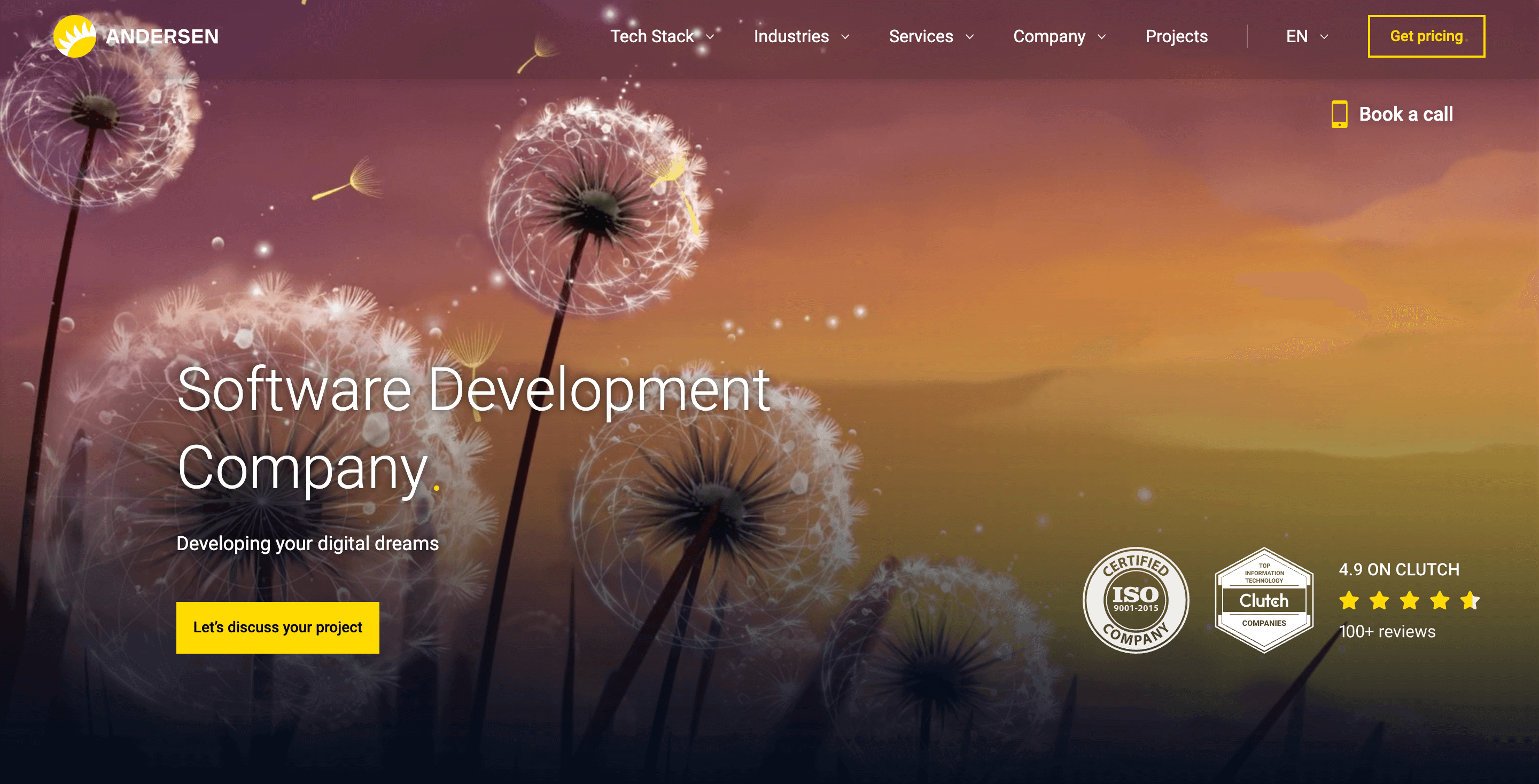 Founded in 2007, Andersen has rapidly emerged as Poland's leading software development company. With a talent pool of 3,500+ qualified specialists, the agency has established itself as a trusted partner meeting the highest industry standards, with 97% of client returns.
Over the course of 16 years in business, this prominent team has delivered over 1,000 successful projects for globally renowned companies, such as Siemens, S&P Global, Ryanair, IHS Markit, TUI, Johnson & Johnson, and T-Systems. With a well-established process, Andersen can kickstart a new project in up to 10 days.
Whether you require project development from A to Z or need on-demand staff augmentation services, Andersen is committed to helping clients achieve optimal IT outcomes aligned with their unique business needs. With deep domain expertise in various industries and innovative approaches to every case, Andersen's dedicated specialists can assist you with full-cycle mobile and web development, custom software development, UI/UX design, DevOps services, and QA services and deliver a wide range of other solutions.
With offices in Krakow, Warsaw, Cologne, and London, Andersen provides global support for companies seeking reliable software development services.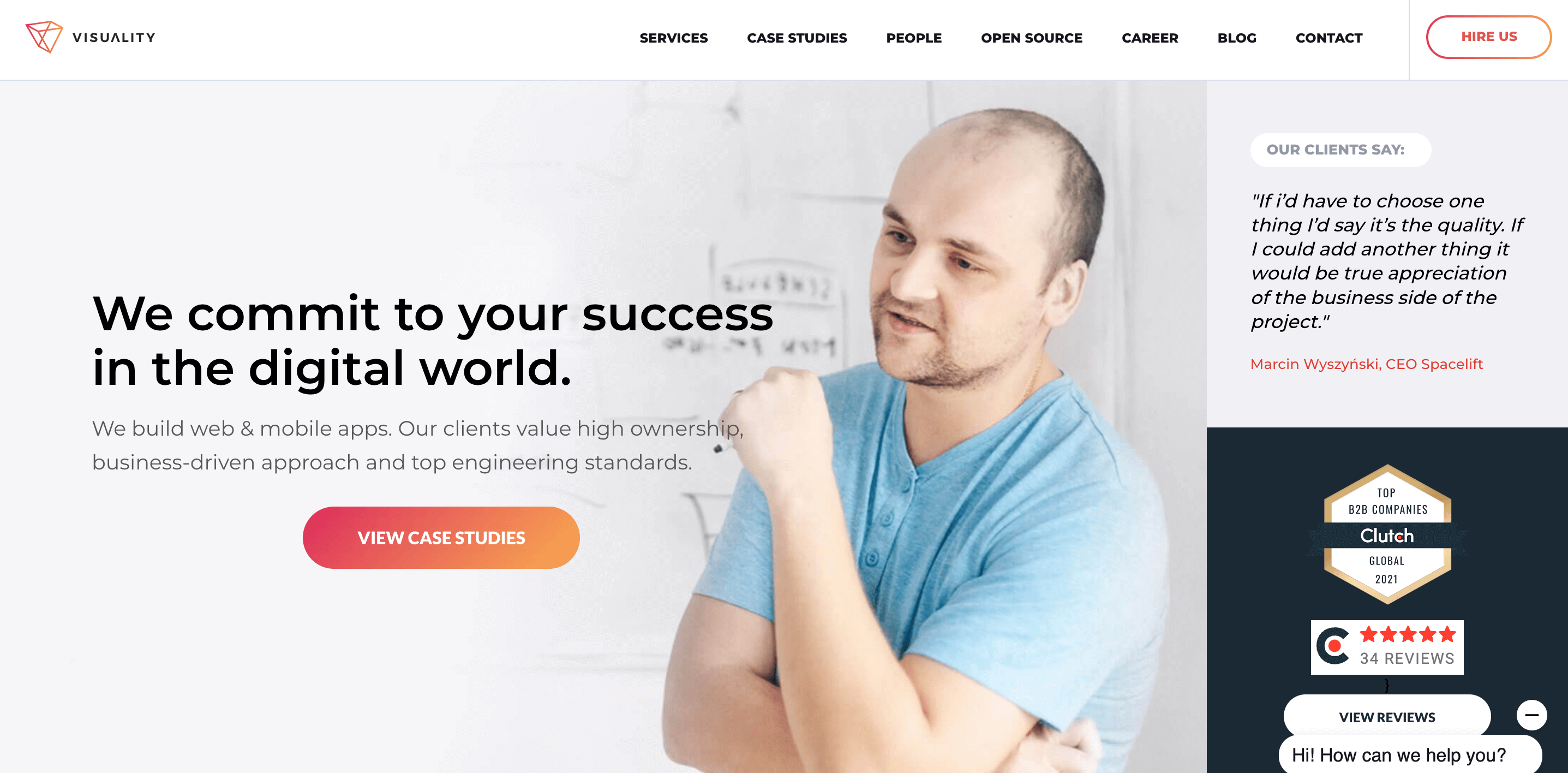 Visuality is an enterprise-focused full-stack software development house. It is renowned for enhancing business strategies and producing quick outcomes. 
A great team of top-tier engineers, experienced managers, and creative specialists can start your project implementation from scratch or take over an existing product and upgrade it.
Visuality is also one of the top Ruby on Rails developers in the world. They develop specialized solutions with game-changing features required to drive your company's growth.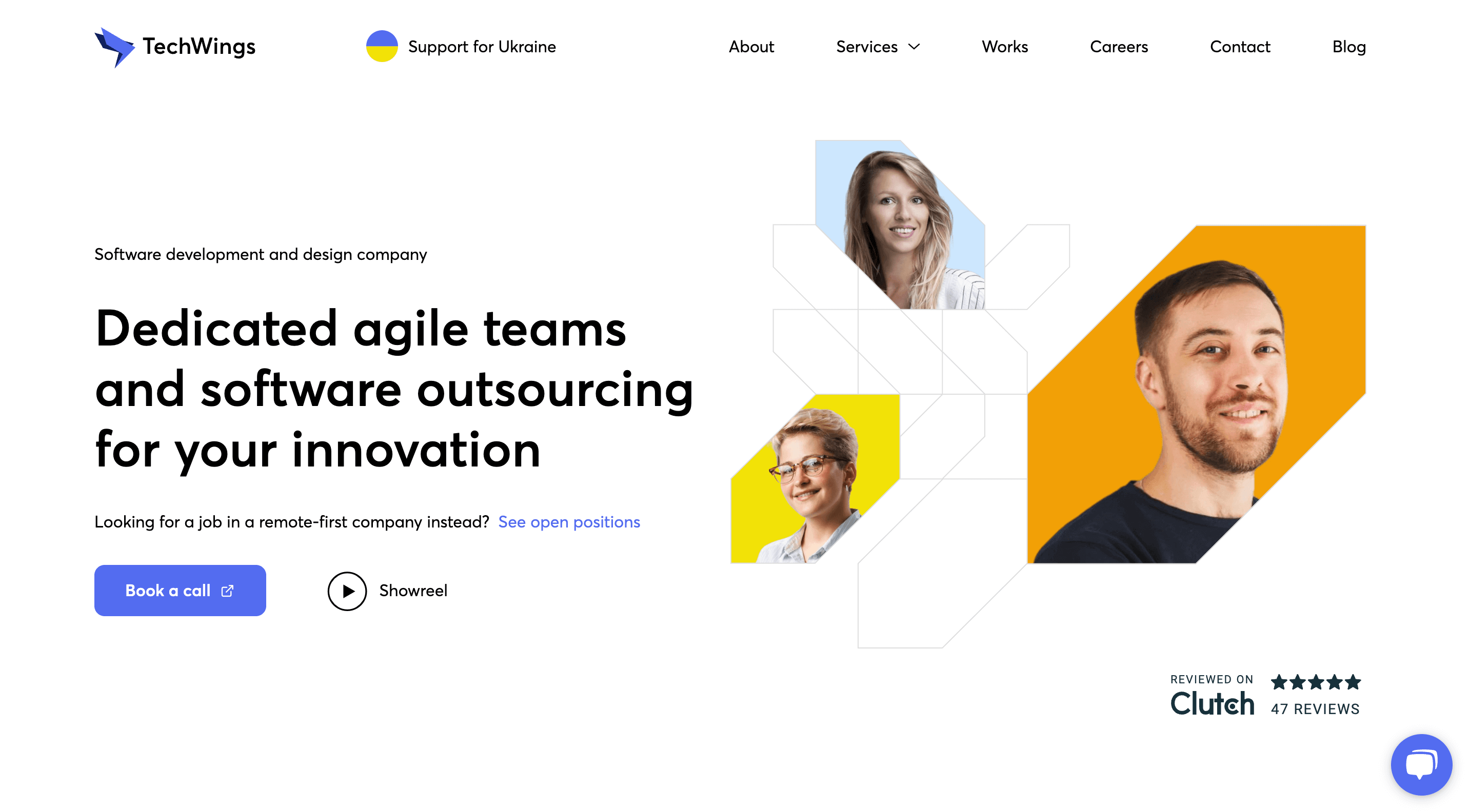 TechWings is among the best software development companies in Poland that create exceptional digital solutions from A to Z,  from research to design and development. They offer a staff of 60 trustworthy professionals who can work on a project-by-project basis or supplement clients' teams. 
TechWings strives to help innovative companies find the best people and build the solutions they need at a time when the IT resources issue is more acute than ever before.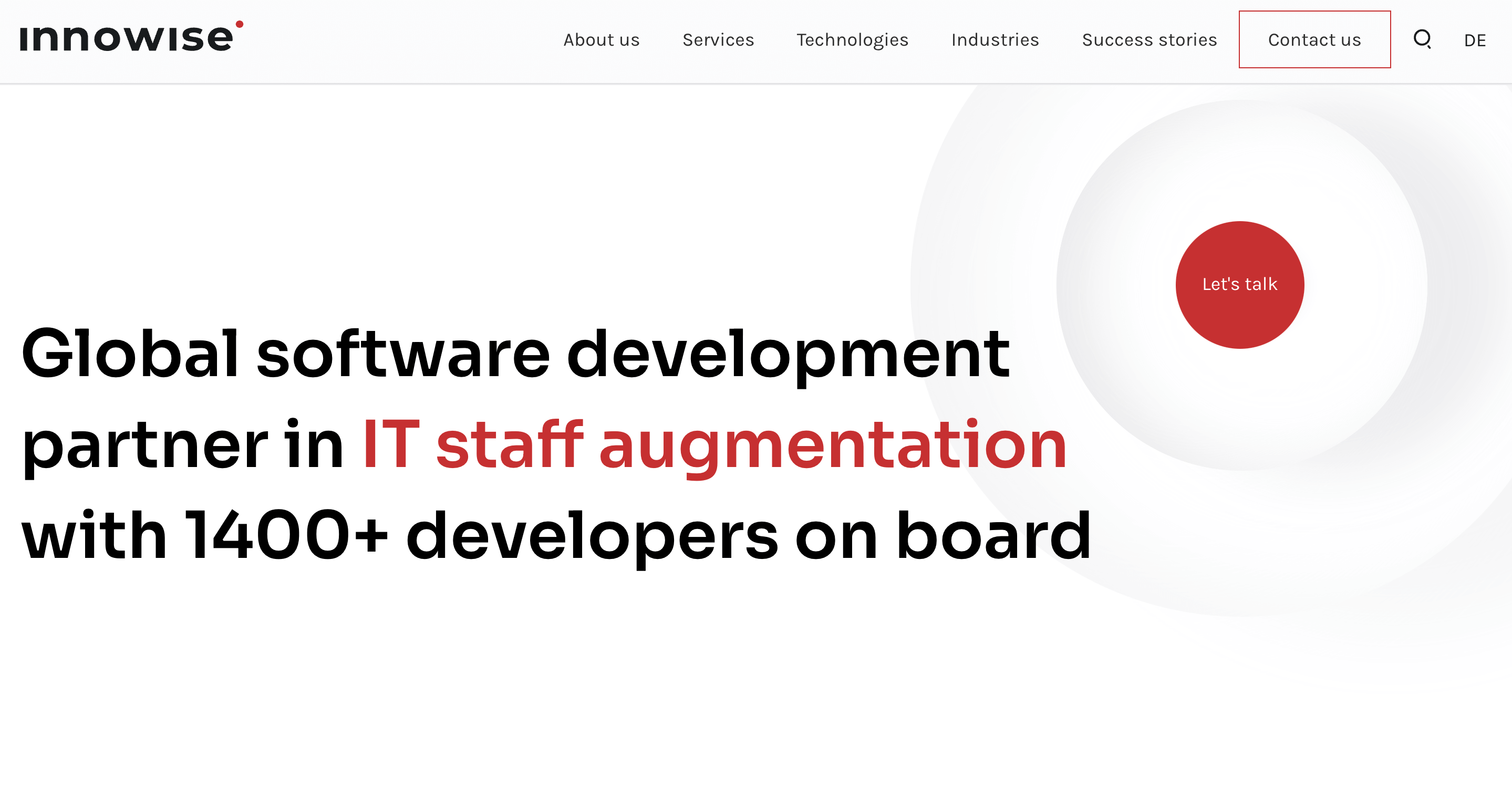 Innowise Group is among the best IT consulting and software development companies in Poland. It was founded in 2007 and caters to global corporations, using digital solutions and trending technologies to help them achieve their core business goals. Their team covers a great range of IT services, including product development from scratch, team extension, application integration, web and mobile development, software testing, 2D and 3D design, IT audit and consulting, etc. 
Innowise Group provides a dedicated team of software engineers, UI/UX designers, 3D designers, DevOps engineers, and other IT experts committed to ensuring the completion of every client's project. They master technologies such as blockchain, NFT, Metaverse, AR/VR/MR, Business Intelligence, machine learning, real-time communication, and the Internet of Things. Their developers are proficient in numerous programming languages like Java, React.js, Angular, Javascript, Python, PHP, etc. 
The company takes on projects of any magnitude and complexity, integrating strong technical talents with business expertise. The domains they work with include but are not limited to MedTech, Real Estate, Media and Entertainment, Education, Telecommunications, and many others.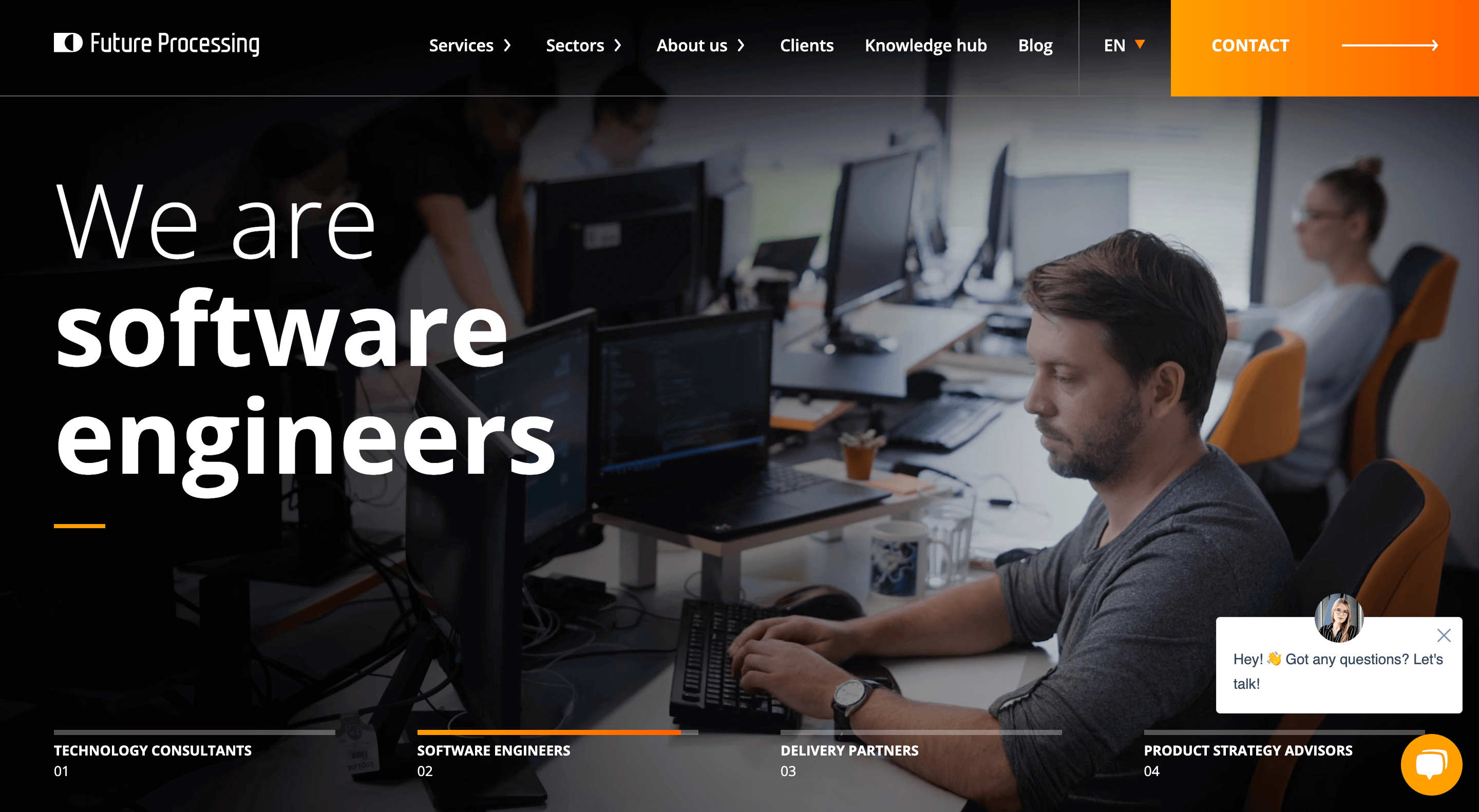 Established in 2000, Future Processing has steadily grown to become one of the most reputable software development companies in Poland. This technology consultancy and software delivery partner leverages its extensive industry experience of over two decades to offer a plethora of services, including strategic analysis, planning & design, solution delivery, managing & innovating. The company's commitment to success is clearly reflected in its track record, with the longest partnership with a client spanning an impressive 16 years and managing 31 simultaneous projects for a single client.
Future Processing is renowned for delivering top-tier, user-friendly IT products for clients in an agile way and has significantly contributed to the software development services in Poland. The company prides itself on its unique approach to consultation, digital product creation, software development, cloud and data solutions, and cybersecurity. Its expansive global reach extends to seven offices worldwide, with clientele in 14 different countries. As an indicator of its excellence, Future Processing has been awarded diamond status by Forbes in 2023 and has been named a top software development company by Clutch eight times.
The company's philosophy of 'putting people first' isn't just a tagline, but is embodied in their operations as they consistently measure and monitor both client and employee satisfaction. It is not surprising, therefore, that Future Processing has maintained strong affiliations with tech giants, being a Microsoft partner since 2007 and an AWS Advanced Tier Services Partner. With its robust portfolio and commitment to delivering high-quality solutions, Future Processing continues to shape the software development landscape, both in Poland and beyond.

A Polish company, Angry Nerds, creates custom software and specializes in creating sophisticated, one-of-a-kind solutions and modern web and mobile applications. The industries they serve include but aren't limited to Lifestyle, eCommerce, Healthcare, Education, Automotive, and Manufacturing.
Their team has a lot of experience making jaw-dropping digital products and offers businesses worldwide a wide range of high-quality software services. They can help you grow your internal team by handling the whole project lifecycle, from design to development to deployment and maintenance.
Angry Nerds' agile-driven team of experts will help you turn your most creative ideas into great software projects. As a result, the business always delivers the best solutions on time and within budget using cutting-edge tools and technologies.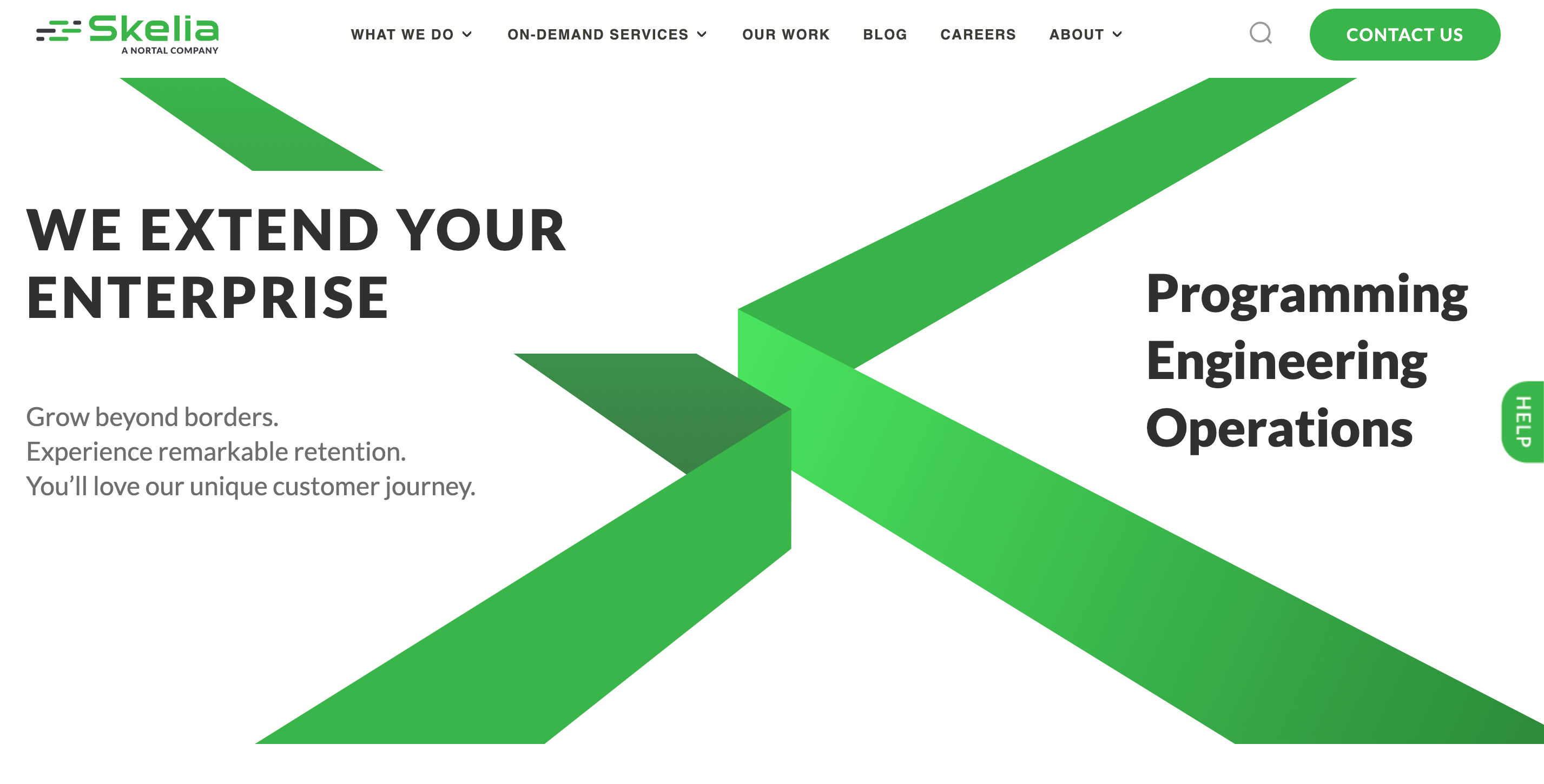 Skelia, owned by Nortal, was one of the first companies to set up engineering and IT groups and affiliate businesses all over Eastern Europe. They have been offering full-cycle software development and staff augmentation services to elite clients around the globe for more than ten years. Excellent team retention, engineering proficiency, and business transparency are what make them stand out.
Skelia has built about 200 teams for a wide range of clients, from startups to Fortune 500 companies in Luxembourg, the Netherlands, Poland, the UK, the US, and other countries. 
Skelia offers customers two primary IT collaboration models: dedicated teams and staff augmentation. Software development, mobile development, product R&D, QA & testing, CRM/ERP deployments, and RPA solutions are among its key areas of expertise.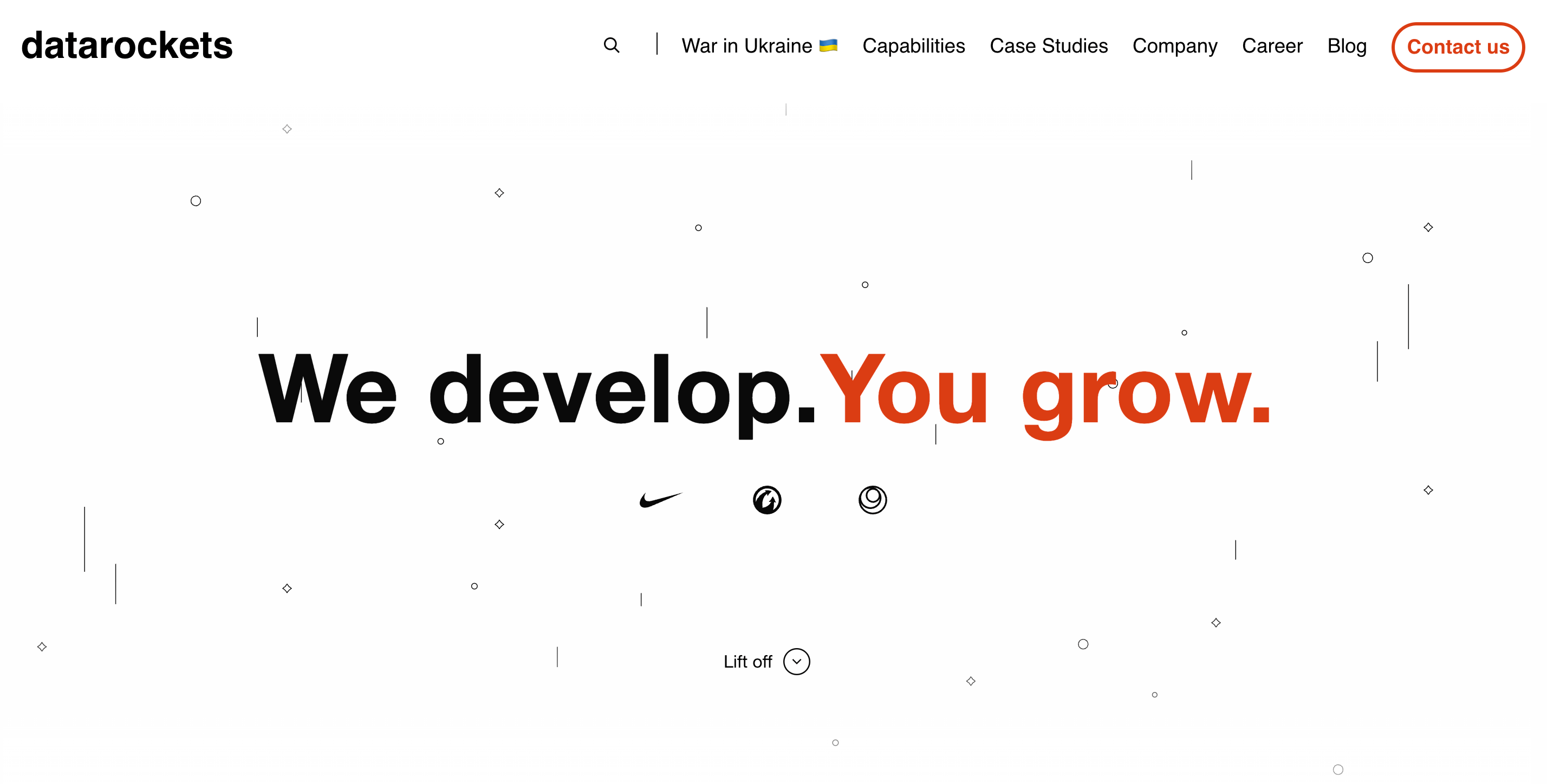 A noble team of product development engineers with excellent soft skills and technical expertise makes up Datarockets. They have worked diligently for eight years, developing a staff of 40 software engineers and 50 unique software solutions across 14 industries, including FinTech, Education, IoT, etc. Ruby on Rails, React, Node.js, React Native, Java, Kotlin, and Swift comprise their main technology stack.
Since there is no micromanagement, there is no room for stifling red tape, and flexibility is possible. Datarockets guarantees a personal approach, transparency, and velocity. Such an approach makes Datarocket one of the best software development companies in Poland.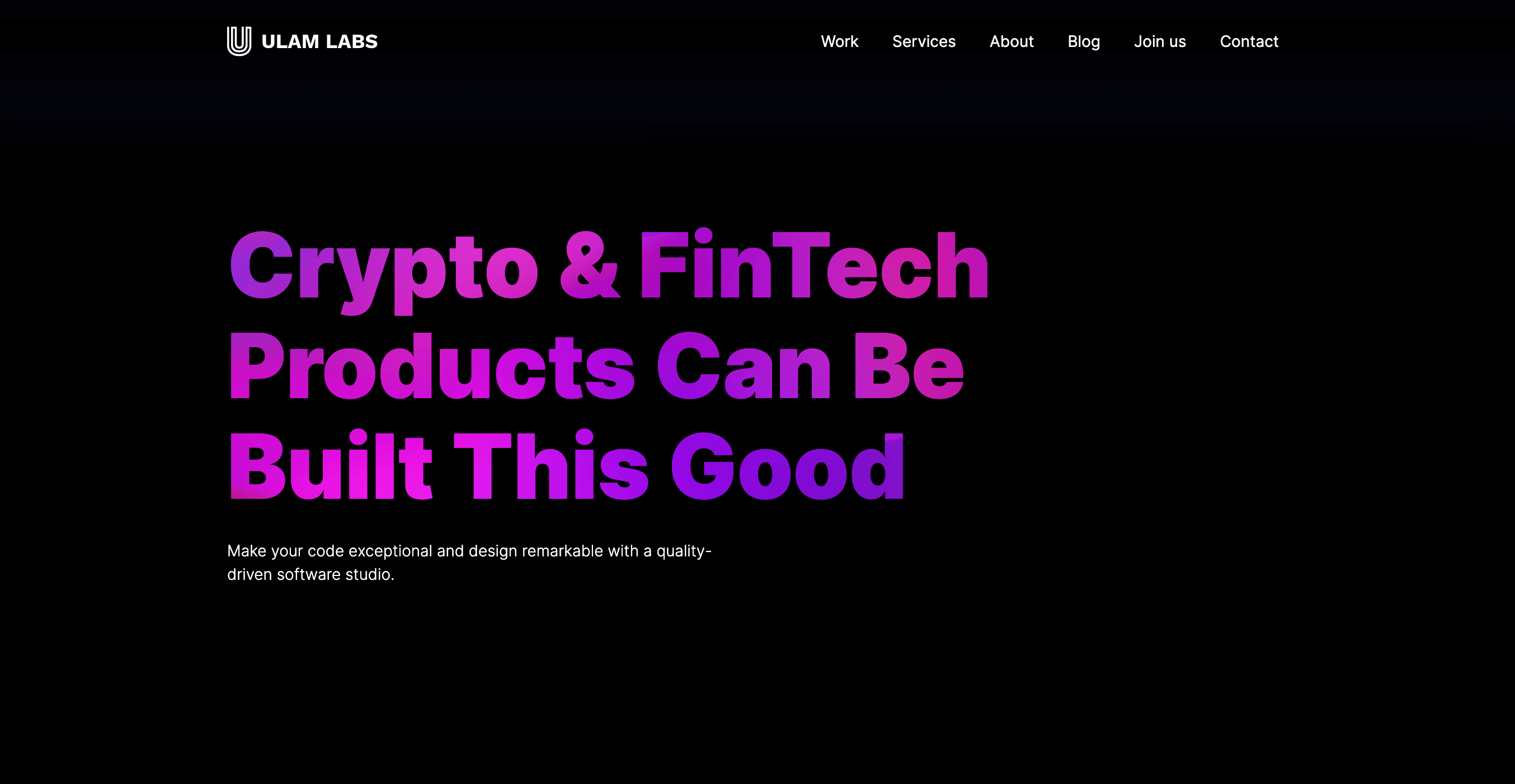 Ulam Labs is a blockchain and Python-focused software development company in Poland. It puts a lot of emphasis on custom software development, DevOps, and consulting to ensure its clients get the best service and support.
Ulam Labs delivers innovative software solutions to startups and small and medium-sized businesses in various fields, including finance and technology, telecommunications, e-commerce, banking, supply chain, production, and manufacturing.
The company knows how to turn complex corporate procedures into user-friendly software apps. As a result, the team provides excellent value for money and operates with agility.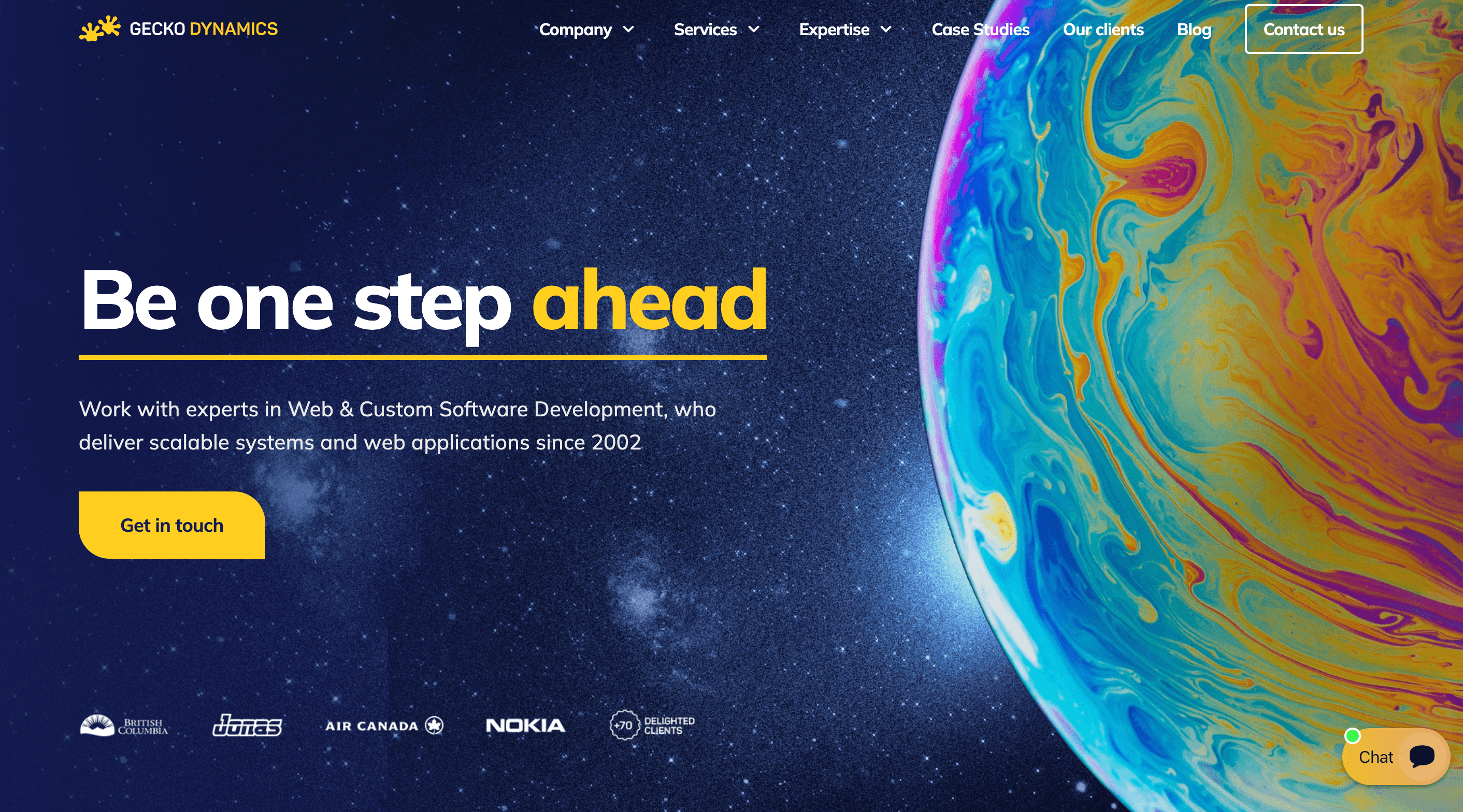 Gecko Dynamics specializes in creating unique web applications, including SaaS solutions and Business Process Management systems, B2C portals, reworking code from lousy quality, and software optimization.
In addition to Java,.NET, Angular, and React.js, they also use Python, PHP, and Vue.js in their main technology stack.
The company's main development office and corporate headquarters are in Kraków, Poland. You couldn't be in a better location if you're looking for a business that offers professional advice in addition to first-grade services.
Conclusion
Poland is establishing a reputation as a global tech hub. The country is becoming the destination of choice for tech professionals from around the world thanks to improved infrastructure and living standards, lucrative job opportunities at the leading tech companies, and some of the most successful startups based in Polish locations.
Finding a trustworthy and reliable vendor is crucial. Hopefully, this list helps you make a winning decision. 
Contact us by email if you want to add your business to this list, and we'll evaluate whether it's worthwhile after carefully assessing it.