Data and insights emerge as trusted allies in achieving business growth and profitability.
Market research starts with collecting the data that matters and synthesizing actionable insights to help you hit your targets.
Market analysis can reveal answers to critical questions—about trends, prices, or customer habits and needs—so you can spend your marketing resources where there's a guarantee of greater value.
463 exabytes is the staggering volume of data the world will generate daily by 2025. And with so many analytical capabilities today, you no longer have to fly blind or make business decisions on a whim. 
Even so, 40% of marketers are not yet where they want to be in identifying and responding to emerging trends. Key challenges include time and resource constraints, poor data quality, and insufficient tools.
Working with an experienced market intelligence partner can shift the odds in your favor. If you are looking for top market research agencies, you have come to the right place.
Reverb is an industry leader in marketing, providing in-depth market research services to help companies achieve quantifiable results. We understand the challenges your brand faces in today's ever-evolving and highly competitive market. We'll deliver the best insights to accelerate your marketing success through trend spotting, social listening, and personalization; all organized in a comprehensive marketing strategy.
But with the surging demand for marketing research assistance, many companies also offer these services. Hence, our top-notch professionals combed through the market and selected the best marketing research agencies that know how to take modern brands to the whole next level. 
The Best Market Research Companies To Help You Attain Above-Market Growth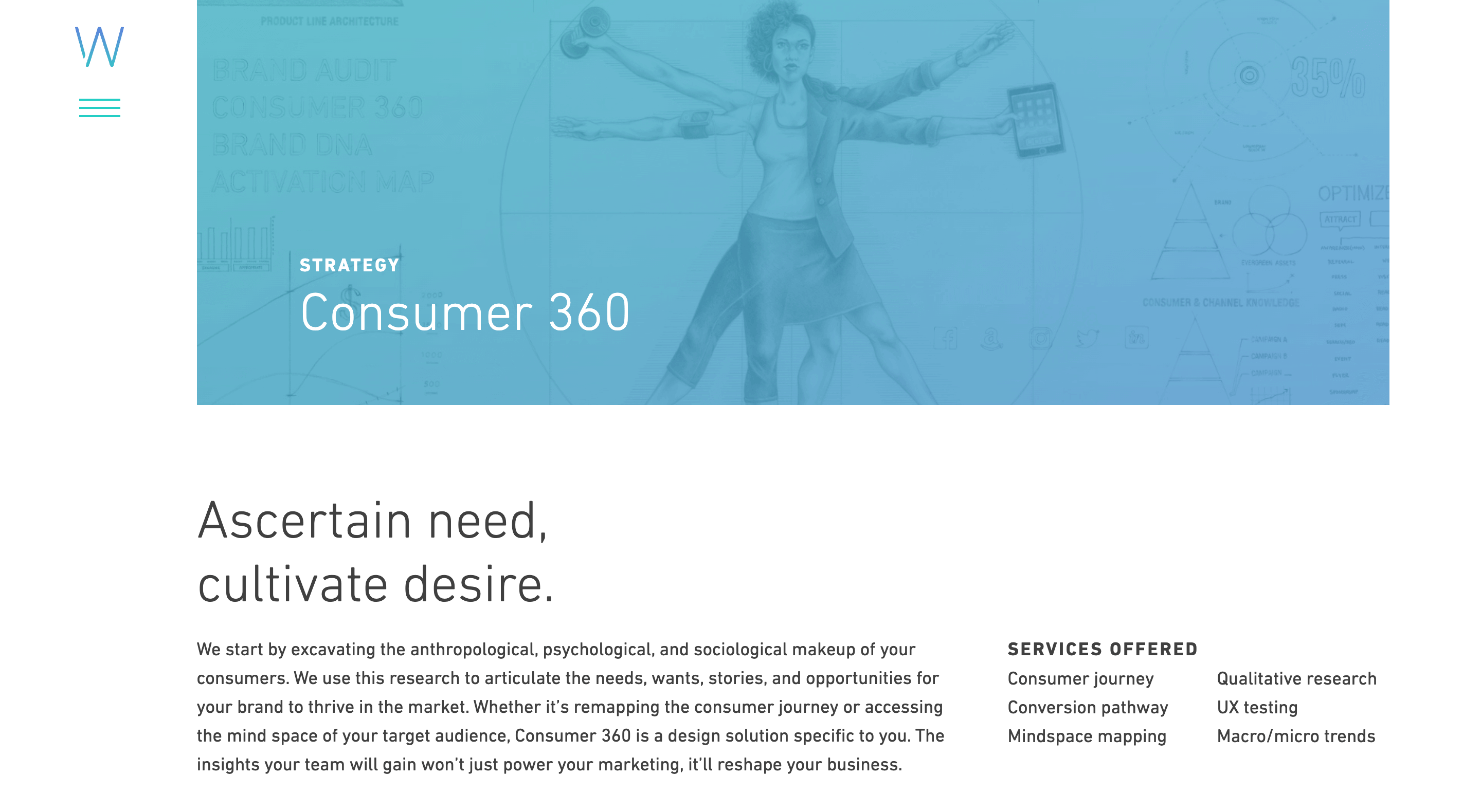 Watson Creative's unique approach to market research services, Consumer 360, can be of fantastic value for your brand's image and profit potential. Their strategists use innovative research tools to help your team track opportunities and achieve breakthroughs in the marketing area.
The company starts with auditing your communication strategies, prices, products, and services. They then track your customers' anthropological, sociological, and psychological patterns by investigating buyer journeys in the micro and macro environments. 
Through mindscape mapping, this next-gen market research firm unlocks crucial data about what your customers want and need and how they interact with your brand. Get the most of these insights to strategize your product design, pricing, and communication for a stronger market position!
Services: market research, primary and secondary research, ethnography, persona development, key messaging, branding
Industries: Sports and Entertainment, Finance, Retail and eCommerce, Art, Banking, Healthcare, and many more
Team: 50+ experts 
Portfolio: Nike, Umpqua Bank, Kaiser Permanente, San Francisco 49ers, Emerick Architects, Oregon Wine, Oregon State University, Autism Society of America, Worldly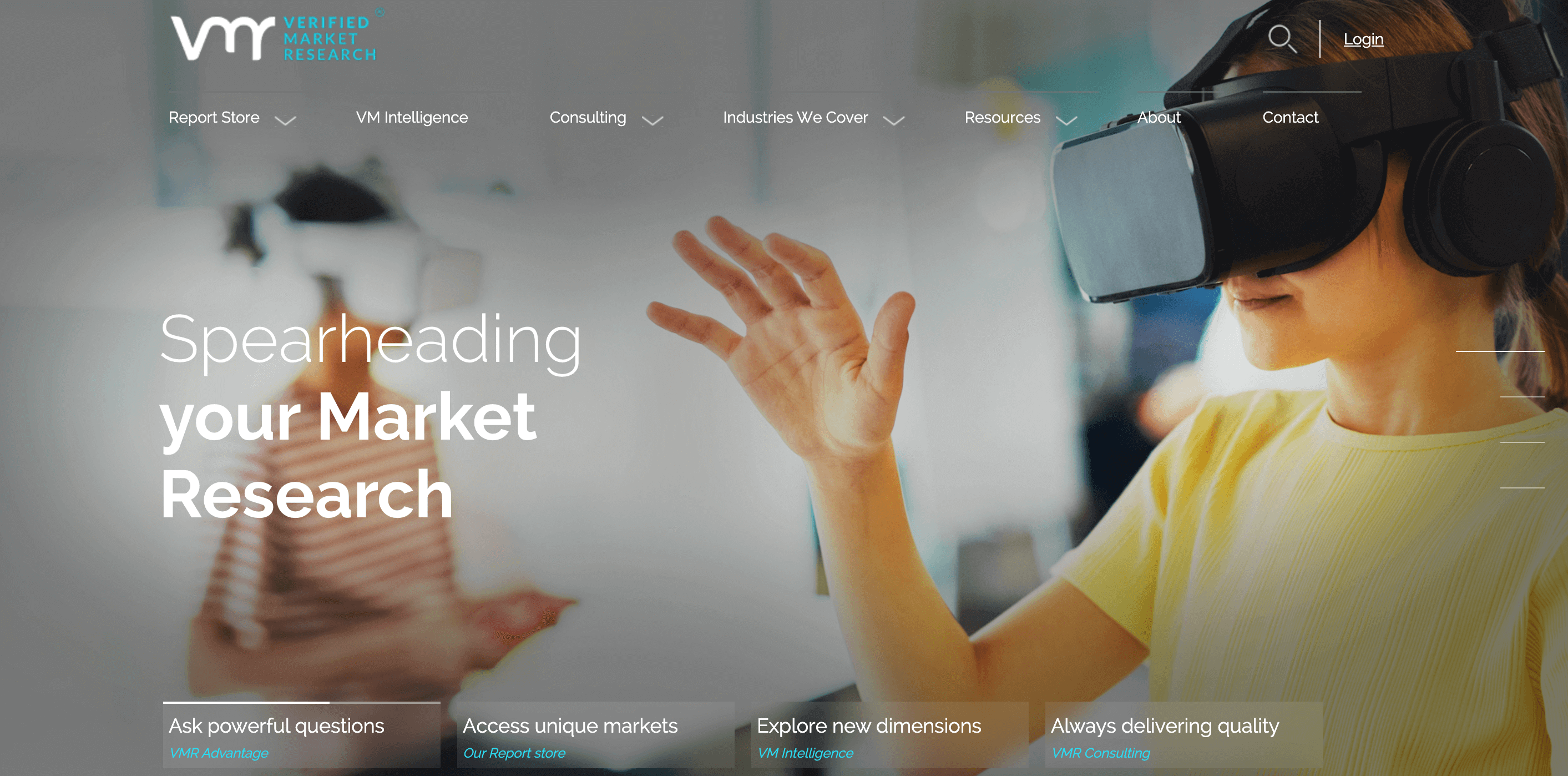 Founded in 2016, Verified Market Research (VMR) has emerged as a leading force in providing actionable insights to businesses striving to conquer new markets. With a dedication to delivering comprehensive and accurate research reports and market strategy consulting services, VMR takes pride in driving modern organizations forward through innovative blitz-scaling strategies. Utilizing unique methodologies and fresh ideas, the consulting firm has earned the trust of multiple Fortune 5000 companies, positioning itself as a go-to partner for strategic growth.
The company goes the extra mile by seamlessly integrating its market research tool, VMIntelligence, into clients' business frameworks, optimizing results, and delivering tailored recommendations. With a global reach spanning 3 offices and a dedicated team of 350+ employees, VMR has successfully served over 2600 global brands, producing an impressive repertoire of 12,000+ market research reports. Notably, their team leverages the insights of 250,000+ expert interviews, ensuring the highest level of analysis and industry understanding.
Services: Market size analysis, emerging and niche market research, growth strategy consulting, market forecasting, competitor profiling, primary and secondary research
Industries: Aerospace & Defence, Agriculture, Food & Beverages Industry, Automobile & Transportation, Chemical & Material, Consumer Goods, Retail & eCommerce, Energy & Power, Pharma & Healthcare, Packaging, Construction, Mining & Gases, Electronics & Semiconductor, Banking Financial Services & Insurance Industry, Internet, Communication, Software & Services
Team: 350+ employees
Portfolio: Siemens, Intel, Amazon, SoftBank, Kohler, P&G, Samsung, Schneider Electric, Farco, Lonza, Mitsubishi Electric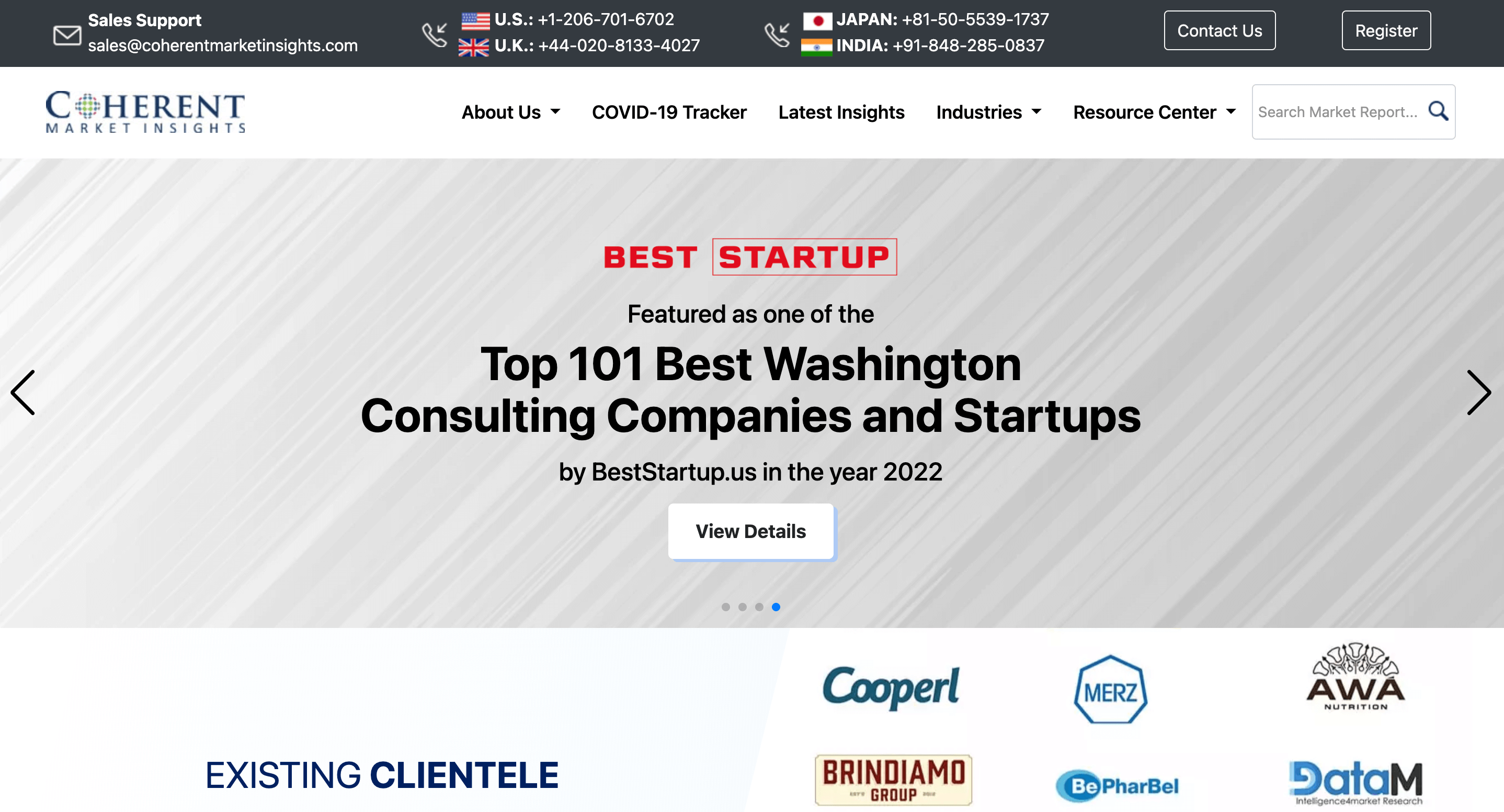 Coherent Market Insights (CMI) is a global market intelligence and business consulting organization established in 2016, focused on assisting a plethora of clients in achieving transformational growth by helping them make critical business decisions. The company is headquartered in India and has an office at global financial capital in the U.S. and Client Partners in the United Kingdom and Japan.
CMI's team consists of top-level analysts, subject matter experts, and consultants. Apart from this, they cooperate with external contract consultants in 24 countries, working across various industry verticals, to get regional insights.
Their client base includes companies from across various business verticals in over 37 countries worldwide. They are proud to cater to clients across the length and width of the horizon, from Fortune 500 enlisted companies to not-for-profit organizations and startups looking to establish a foothold in the market. CMI offers syndicated market intelligence reports, customized research solutions, and consulting services. They also provide recommendations on the right strategic roadmap to customers by understanding their business pain points.
Recognized as one of the Top 50 Fastest Growing Companies, Top Management Consulting Firms, and Top 101 Best Consulting Companies and Startups, Coherent Market Insights (CMI) delivers over 1,200 insights published annually and has so far undertaken more than 4,000 consulting projects to date.
Having served over 4,750 global clients, CMI continues to impact businesses, leveraging its expertise to provide syndicated market intelligence reports, customized research solutions, and expert consulting and advisory services.
Services and expertise: market intelligence services, business intelligence services, competitive intelligence services, consulting and advisory across various life cycles of businesses
Industries: Chemicals and Materials, Healthcare, Food & Beverages, Consumer Goods, Packaging, Semiconductors, Software and Services, Telecom, Automotive
Team: 280+ experts
Portfolio: 3M, Abbott, ABS Group, Tech Acceleration, ACD Pharma, AirPlus, Aesop, Bosch, Claire's, Deloitte, Delsey, Eagle Pharmaceuticals, Fujifilm, HP, Hulu, Johnson & Johnson, McKinsey & Company, Panasonic, PWC, Samsung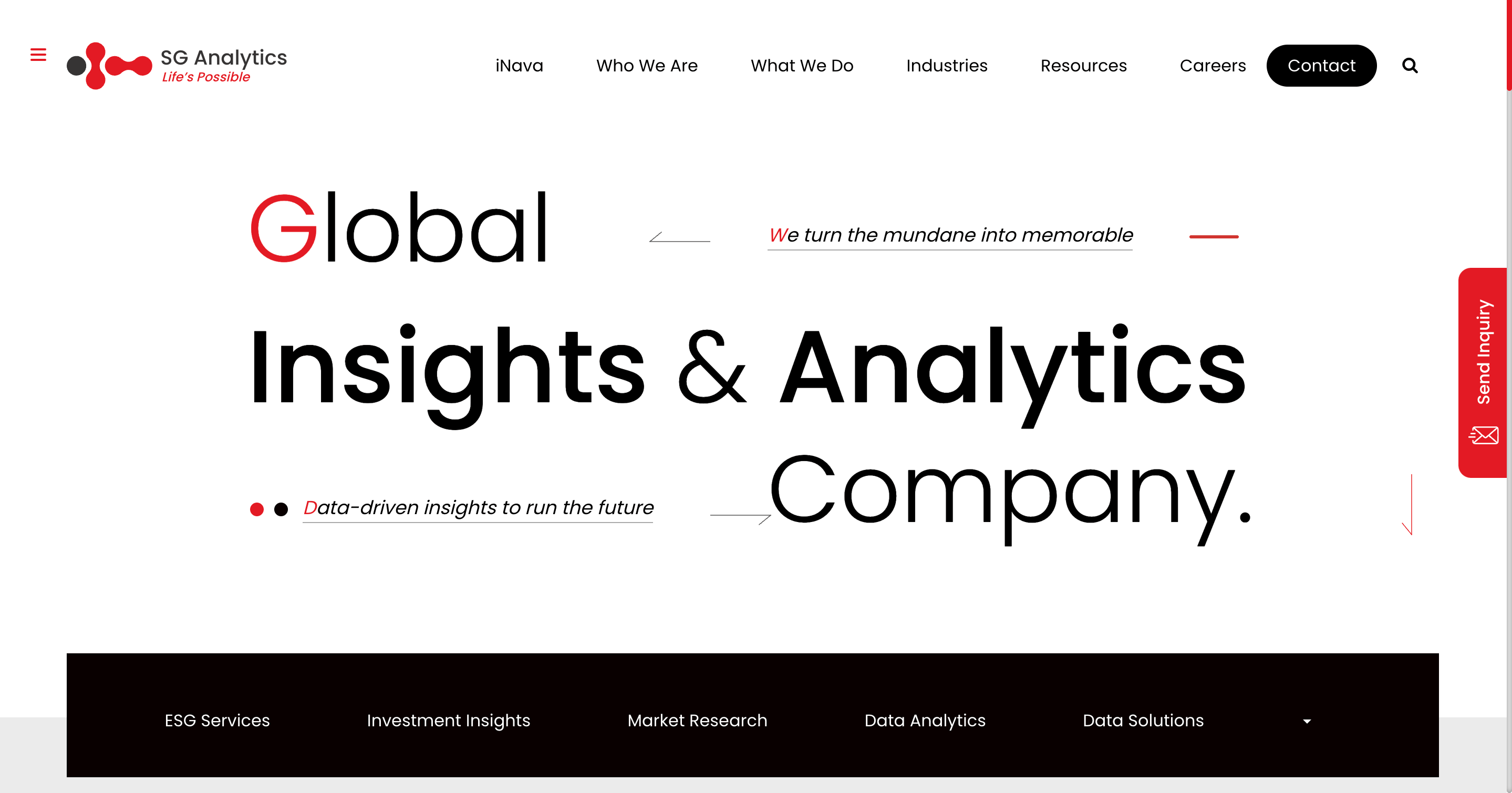 SG Analytics, recognized by the Financial Times as one of APAC's fastest-growing firms, is a prominent market research company specializing in data-centric research and contextual analytics. 
Operating globally across the US, UK, Poland, Switzerland, and India, SG Analytics expertly guide data from inception to transform it into invaluable insights using our knowledge-driven ecosystem, results-focused solutions, and advanced technology platform. 
SG Analytics' distinguished clientele, including Fortune 500 giants, attests to our mastery of harnessing data with purpose, merging content and context to overcome business challenges. With our brand's promise of "Life's Possible," SG Analytics consistently deliver enduring value, ensuring the utmost client delight.
SG Analytics has been consistently recognized by leading analyst firms such as ISG, Everest, Analytics India Magazine (AIM), Entrepreneur India, and 3AI for our excellence, commitment & impact in shaping modern day enterprises with their evolving data needs.
Recently, SG Analytics has been featured in AIM's PeMa Quadrant for Top Data Science Service Providers for the second time in a row as a Seasoned Vendor and Best Company of the Year in Data Analytics at the MSME India Business Convention.
Services and expertise: data-centric market research, contextual analysis, big data and data science, investment research, technology services, ESG services
Industries: BFSI, Media and Entertainment, EdTech, Life Sciences and Healthcare, Technologies, FinTech
Team: 1000+ experts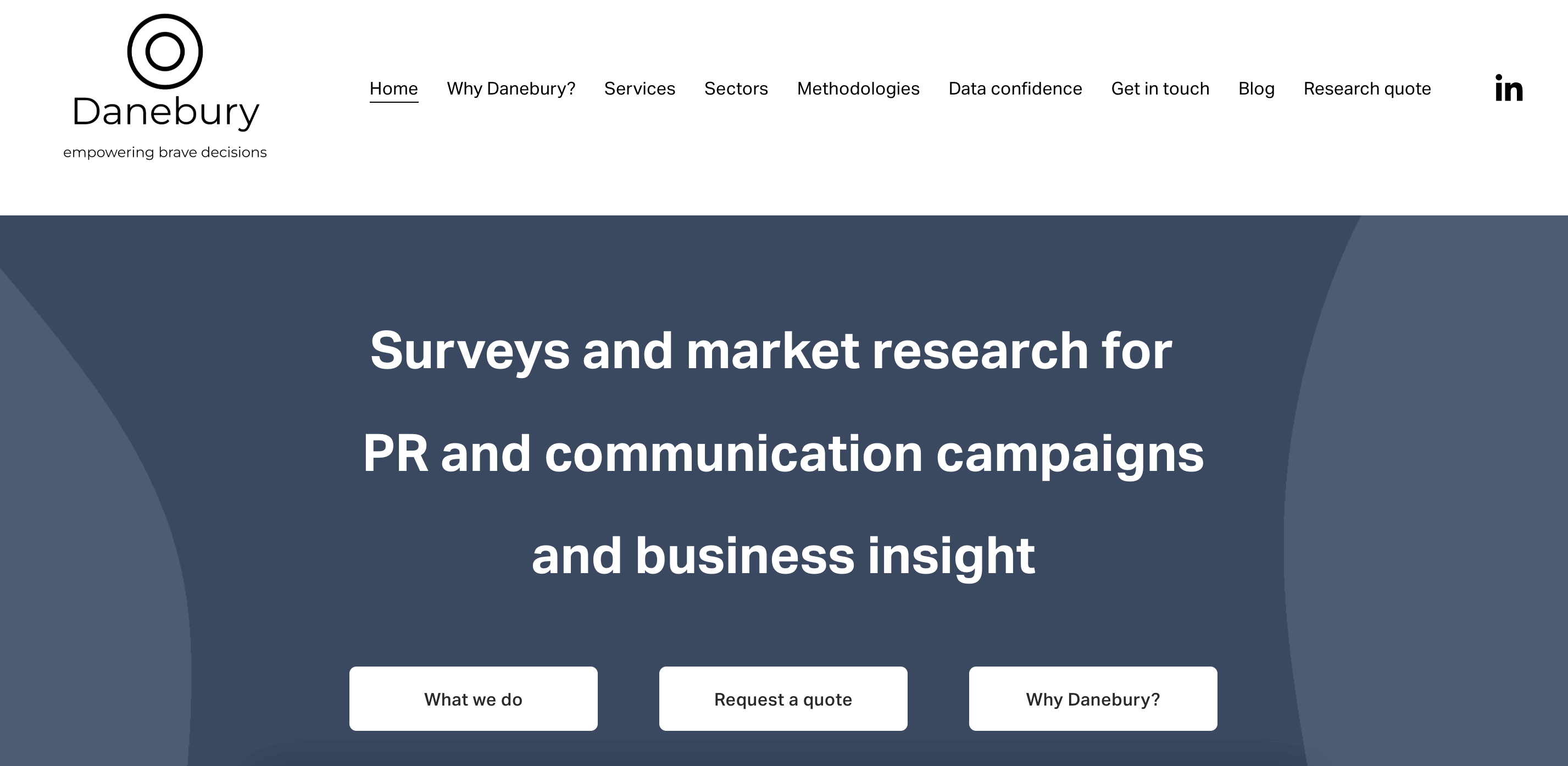 Danebury Research has only opened in 2022 but is already a renowned global market research agency, providing comprehensive support to the PR and communication businesses through PR surveys and industry market research. With a team of communication experts and experienced researchers, they are dedicated to delivering top-quality data to their clients.
Whether your company requires to gain insights into target audiences, track market trends, or benchmark performance against competitors, Danebury Research possesses the expertise and resources needed to help you succeed. By employing a wide range of methodologies, including market segmentation, surveys, focus groups, and customer interviews, Danebury Research can provide valuable insights that help businesses become more customer-centric, enhance customer satisfaction, and boost sales.
With their commitment to delivering accurate and compelling data, this market research agency stands out as a trusted partner for all your needs in the PR and communication industries.
Services:

market research, consumer research, B2B research, brand research, content marketing survey, PR survey, employee survey, customer satisfaction survey, omnibus survey

Industries:

Finance, Transport & Logistics, Leisure, Healthcare, Automotive, Wealth & Luxury, Sport, Construction, Travel, FMCG, Technology, Telecom, Retail, Media, and others

Team:

up to 10 employees

Portfolio:

small, medium, and large companies, such as Phiness PR, Grapevine PR, Renegade Digital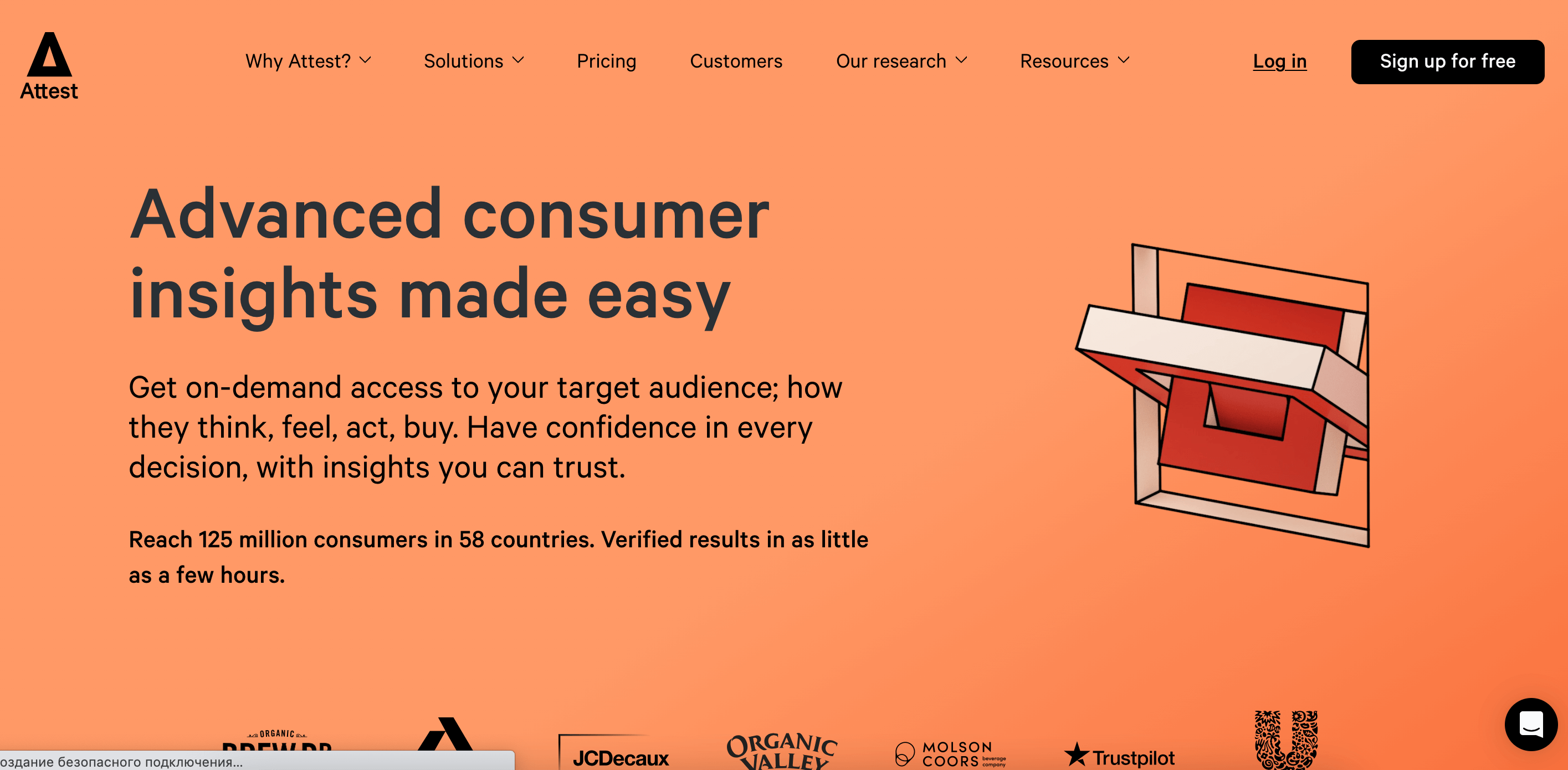 Attest Market Research Company offers a self-service consumer research platform for collecting information from over 120 million respondents in 58 countries. They have built a research service platform that automates brand tracking, customer profiling, market analysis, and product idea testing. 
Their system has a user-friendly dashboard that interprets customer data into readable formats. It allows you to conduct surveys and note the changes in responses by comparing multiple data sets. 
Beyond the platform, Attest maintains an in-house team of top-level market research professionals. They provide practical advice if you are new and need directions on strategy, objectives, or data interpretation.
Services: brand tracking, consumer profiling, creative testing, market analysis
Industry: Apparel, Fintech, Kettering, Media, Technology, etc.
Team: 170+ experts
Portfolio: Unilever, Santander, Walgreens Klarna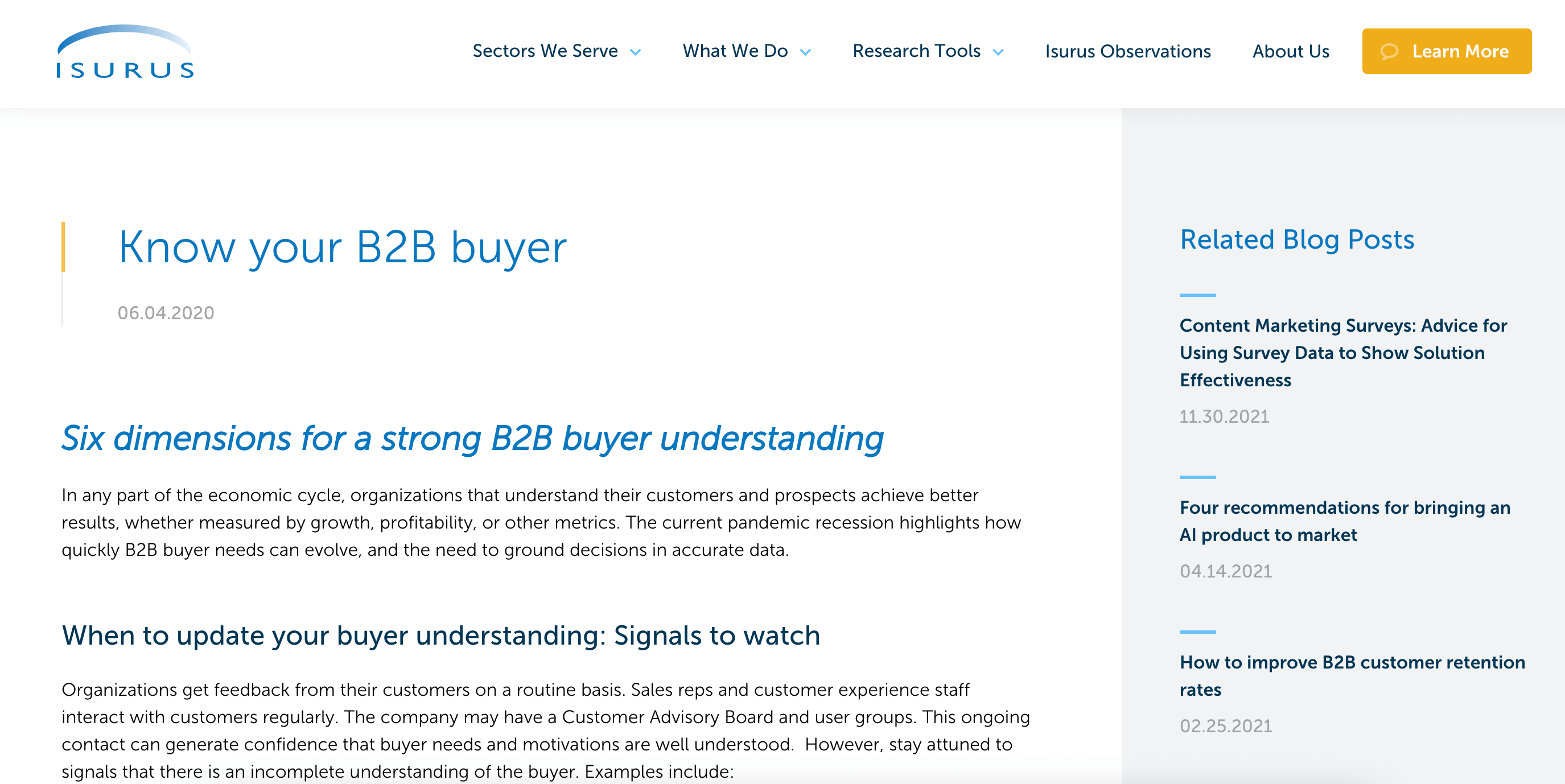 With 22 years of experience in the industry, Isurus specializes in tailored, multi-market research solutions designed specifically for the B2B sector.
Isurus is knowledgeable about the complexities in B2B markets, having handled hundreds of clients around the world. They track your competitors' performance and customize your marketing strategies using cutting-edge approaches.  
Software businesses, manufacturers, and financial services companies depend on Isurus to determine customers' needs and the best pricing. 
As the best market research company in the SaS industry, Isurus is proficient in brand tracking, performance analysis, and qualitative and quantitative research internationally and locally.
Services: customer analysis, competitor profiling, market segmentation, customer feedback analysis 
Industry: B2B companies, Technology firms 
Team: 10+ experts 
Portfolio: Win/Loss Analysis,

B2B 6D compression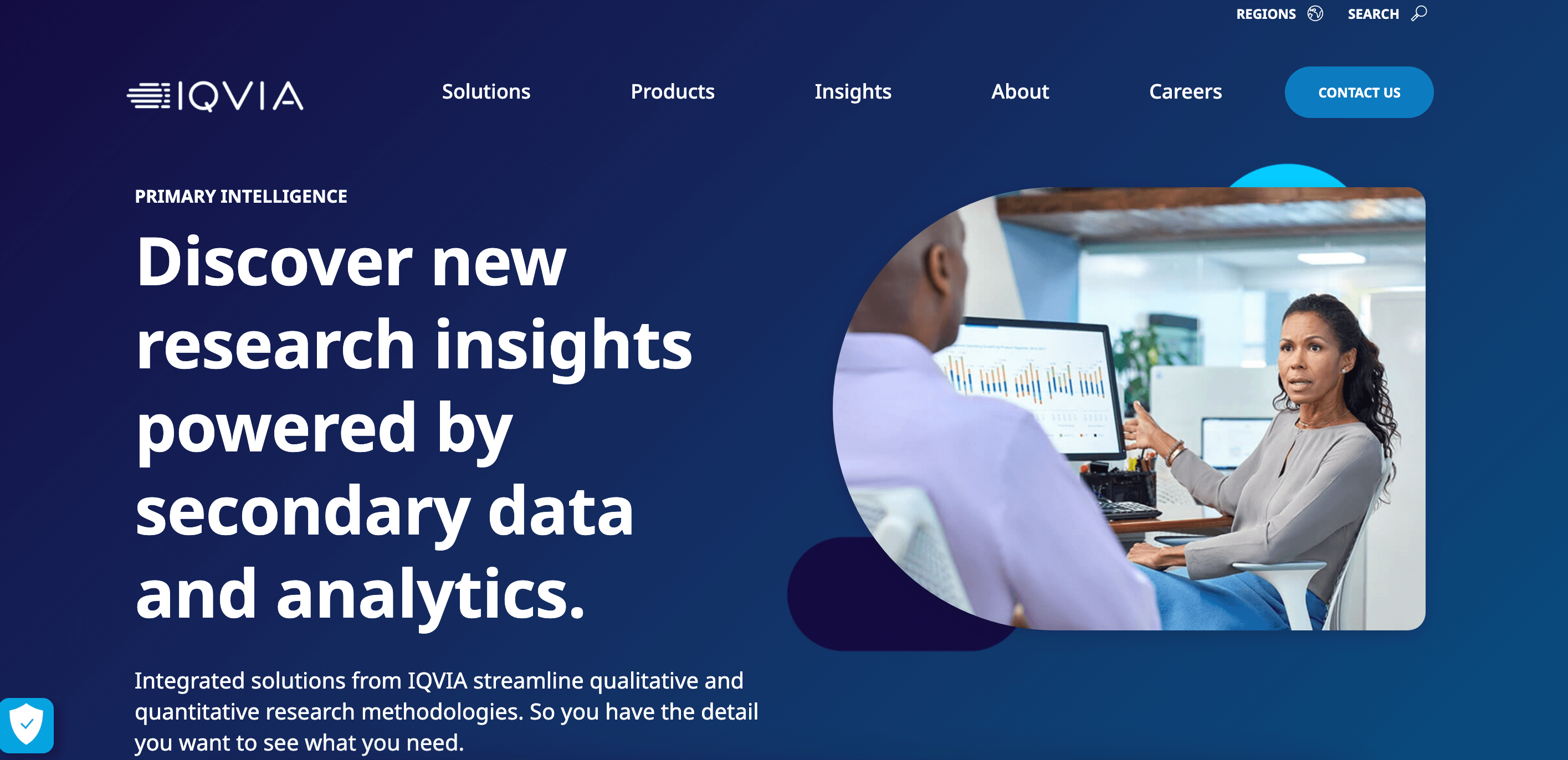 IQVIA started seven years ago, and by this time, their quality and dedication have earned them a spot among the top market research companies in the world. The firm was born out of the merger between Quintiles and IMS Health to focus on research excellence in healthcare. 
In 2019, IQVIA earned $4.14 billion in revenue. And the scale of their research is so vast that they have 900 million anonymous patient data in records to power business success in healthcare. This data comprises sales info, marketing data, social platforms data, and prescription and treatment data.
With this massive data collection and management abilities, IQVIA supports 85 % of the world's top pharmaceutical marketers directly and indirectly. They are proficient in research and developing new solutions that power profitability for healthcare service providers and product companies.
Services: market research,  clinical solutions, commercialization solutions, compliance solutions
Industry: Life Sciences, Healthcare, Biotechnology, Pharmaceuticals 
Team: 70,000+ employees 
Portfolio: Noble Consultants, Ellison LLC, and Nova Biomed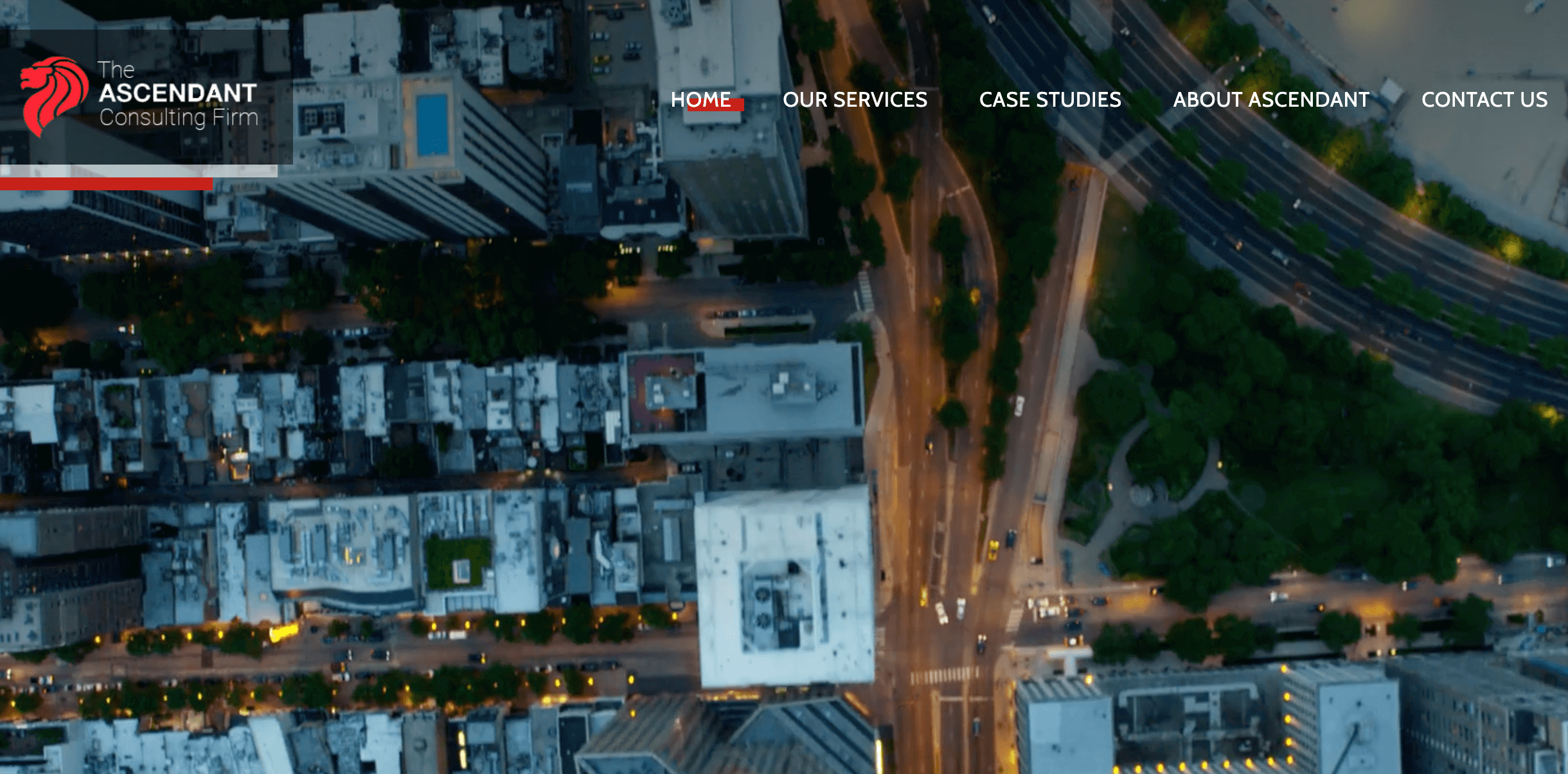 Ascendant has provided insights into the competition, consumer habits, and overall market trends for over 95 years. With nearly a century of industry experience, you can expect to collaborate with the best market research partner that will help you stay ahead with in-depth insights designed for revenue maximization.
This prominent marketing consulting firm with also assist you with market feasibility studies and opportunity assessments before a strategic market entry. They'll provide you with insights into the best marketing and pricing strategies leveraging real-time predictive ROI visualization tools.
Ascendant has proven dependability when it comes to large-scale competitor analysis. Beyond that, they study how customers respond to particular products and provide insights into the needed modifications. 
Services: product research, market opportunity assessment, behavior customer monitoring 
Industry: Telecommunication, Retail, Media, Advertising, Technology, etc.
Team: 200+ experts 
Portfolio: Insight Association, MRII, Esomar World Research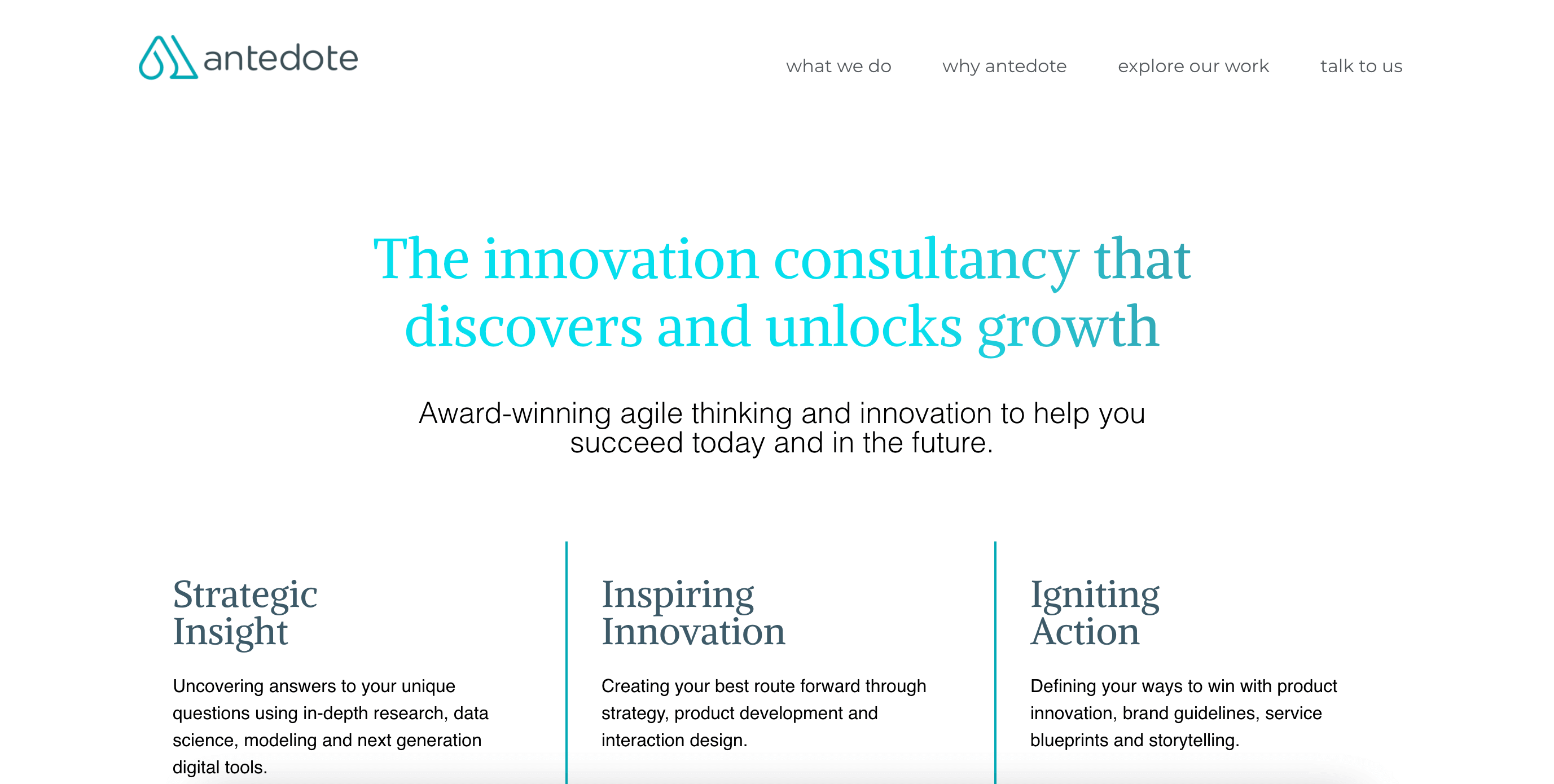 Consider Antedote if you want to work with the best market research agency with AI capabilities. Antedote hires large teams for data science, big data, and AI to conduct the most comprehensive research possible. They employ quantitative and qualitative research techniques for insights that amplify your market presence and performance.
The Antedote team champions long-lasting collaborations with clients and tailors innovations that adapt to market dynamics. Their experts are proficient in cultural research, scenario planning, psychological profiling, and customer journey mapping. 
Their approach will allow your business to adopt agile marketing strategies based on real-world data. Regardless of the challenges, Antedote has proven solutions to help you succeed.
Services: customer analysis, competitor profiling, market segmentation, customer feedback analysis 
Industry: Insurance, Travel, eCommerce, Healthcare 
Team: 50+ experts 
Portfolio: Prudential, Honda, Danone, Uber, Adidas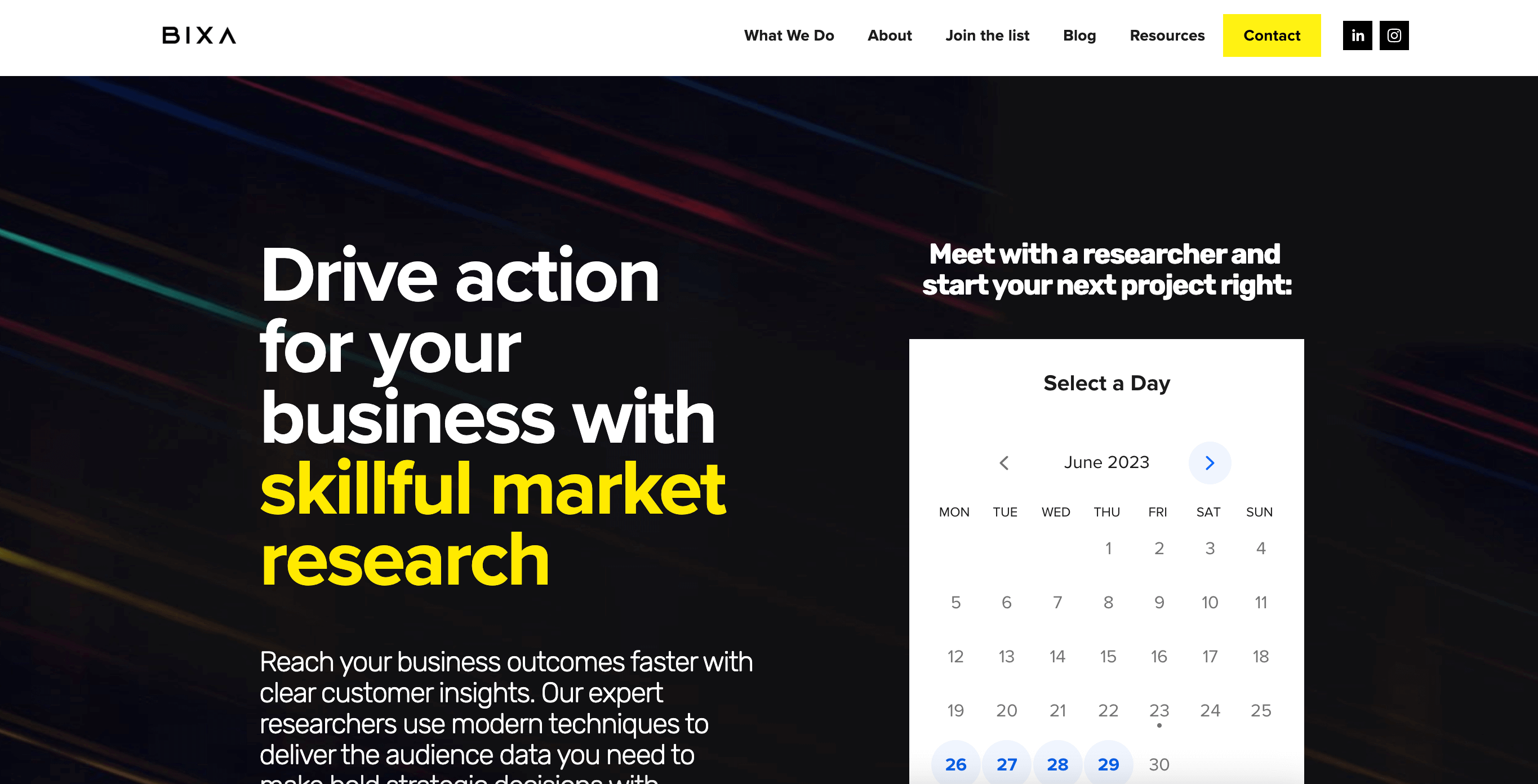 Bixa is a go-to partner for businesses that want to analyze new markets, collect consumer feedback and understand their prospects. The company streamlines market research by completing the process of recruiting participants, doing the study, and delivering the report within a month. 
The firm specializes in customer behavior tracking and UX research. They take time to understand your needs before prescribing research solutions and insights that breathe new life into your brand.
Bixa has forged notable partnerships with industry giants such as Google, IBM, and Thrift in their journey. These collaborations have enhanced their expertise and expanded their capabilities, enabling Bixa to deliver exceptional services and solutions.
Services: new market validation, product research, UX research, audience targeting
Industry: Search Engines, Healthcare, eCommerce, Technology
Team: 50+ experts 
Portfolio: Google, Constellation, Datacy, Michigan Dental Association, Thrift, IBM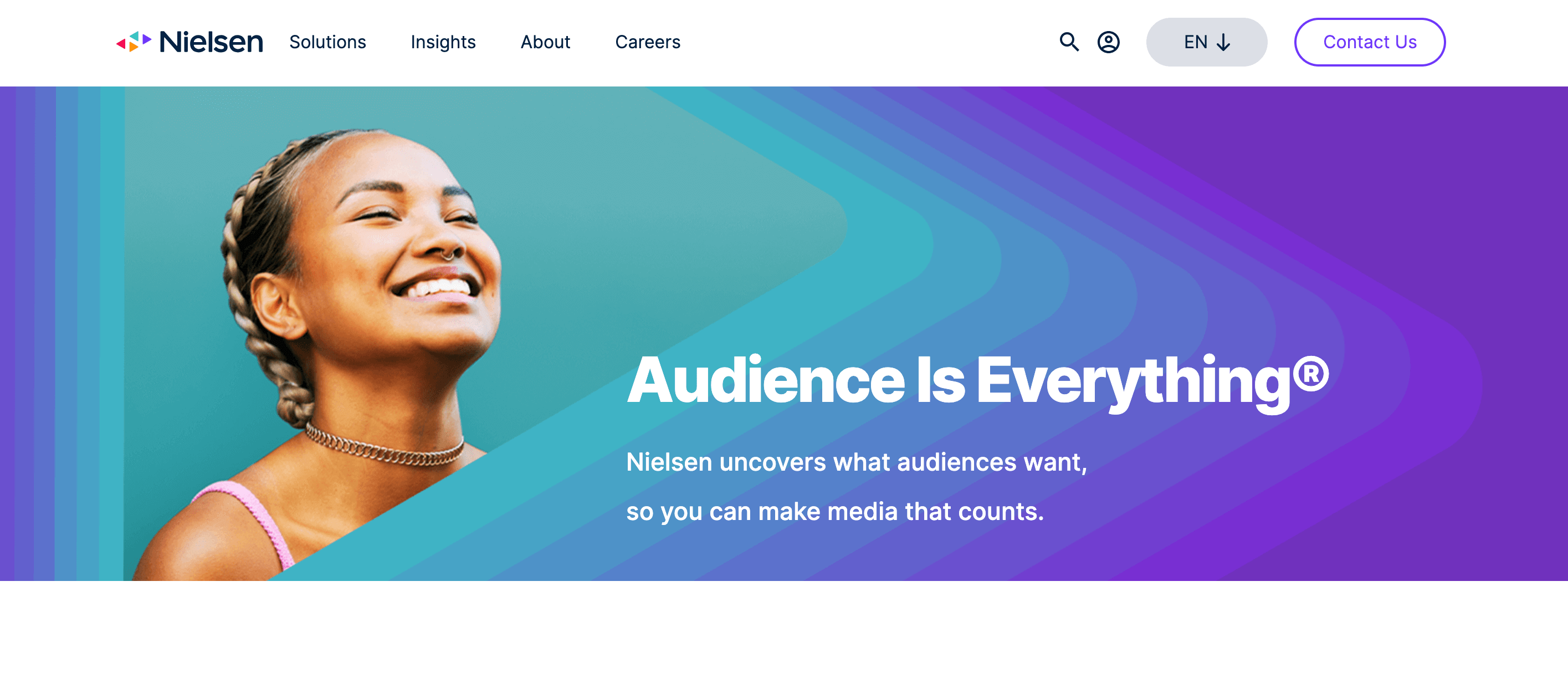 Nielsen focuses on analytics, customized media research, and audience monitoring. You can hire this company for audience measurement, media planning, and marketing optimization research and analysis.
Since 1923 they have been providing solutions that power enterprise growth by studying media and tracking customer habits. Their consumer research services involve both qualitative and quantitative analysis of advertising consumption. 
Their market research experts are good at profiling the habits of audiences and exploring competitor practices. Nielsen also segments audiences and conducts scenario planning.  
Their marketing optimization research aims to maximize your returns on advertising spend. And with their metadata research, you can easily discover and create content that elevates the customer experience.
Services: audience tracking, media planning, content analysis, market optimization
Industry: CPG, Media and Advertising, Technology, etc.
Team: 46,000+ experts
Portfolio: Coca-Cola, 21st Century Fox, Unilever Group, Nestle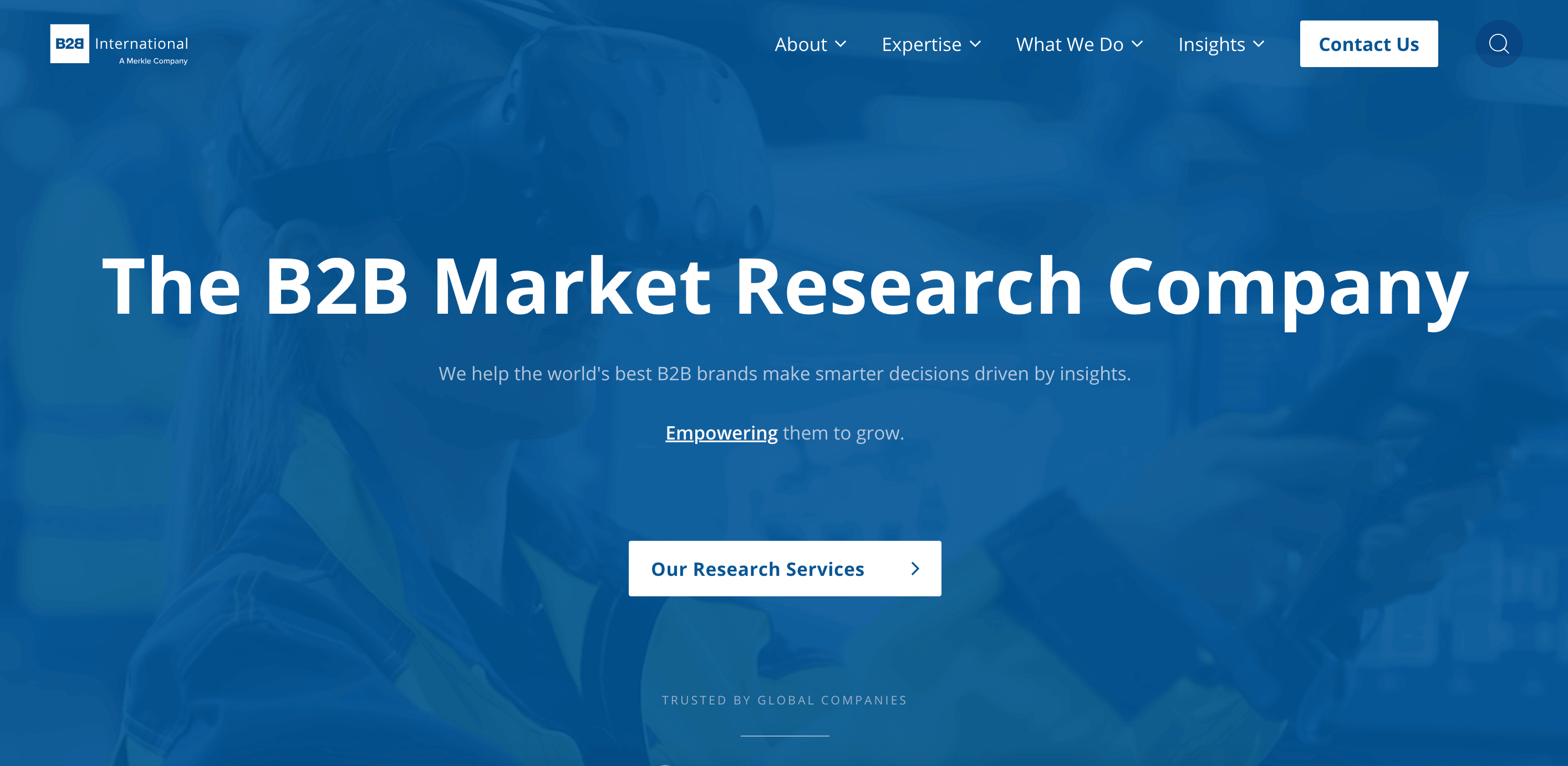 In 1998 B2B International started in London and later expanded to Chicago and different parts of the US. They focus their services on B2B companies that require market intelligence for big-picture strategies in the long term. 
B2B International tests a brand's customer loyalty, pricing effectiveness, and competition. Being one of the best market research firms, it excels at discovering the most effective market strategies through prospect journey mapping and customer feedback surveys. 
With extensive experience spanning over 23 years in various industries, B2B International has a distinct advantage in market research to help you make smarter decisions.
Services: market size analysis, advertising and customer segmentation research, branding and communications, product research and strategy
Industry: IT, Healthcare, Real Estate, Finance, Oil and Gas, Telecommunication, Architecture, and others
Team: 170+ experts
Portfolio: Exxonmobil, Henkel, Honeywell, Airproducts, AkzoNobel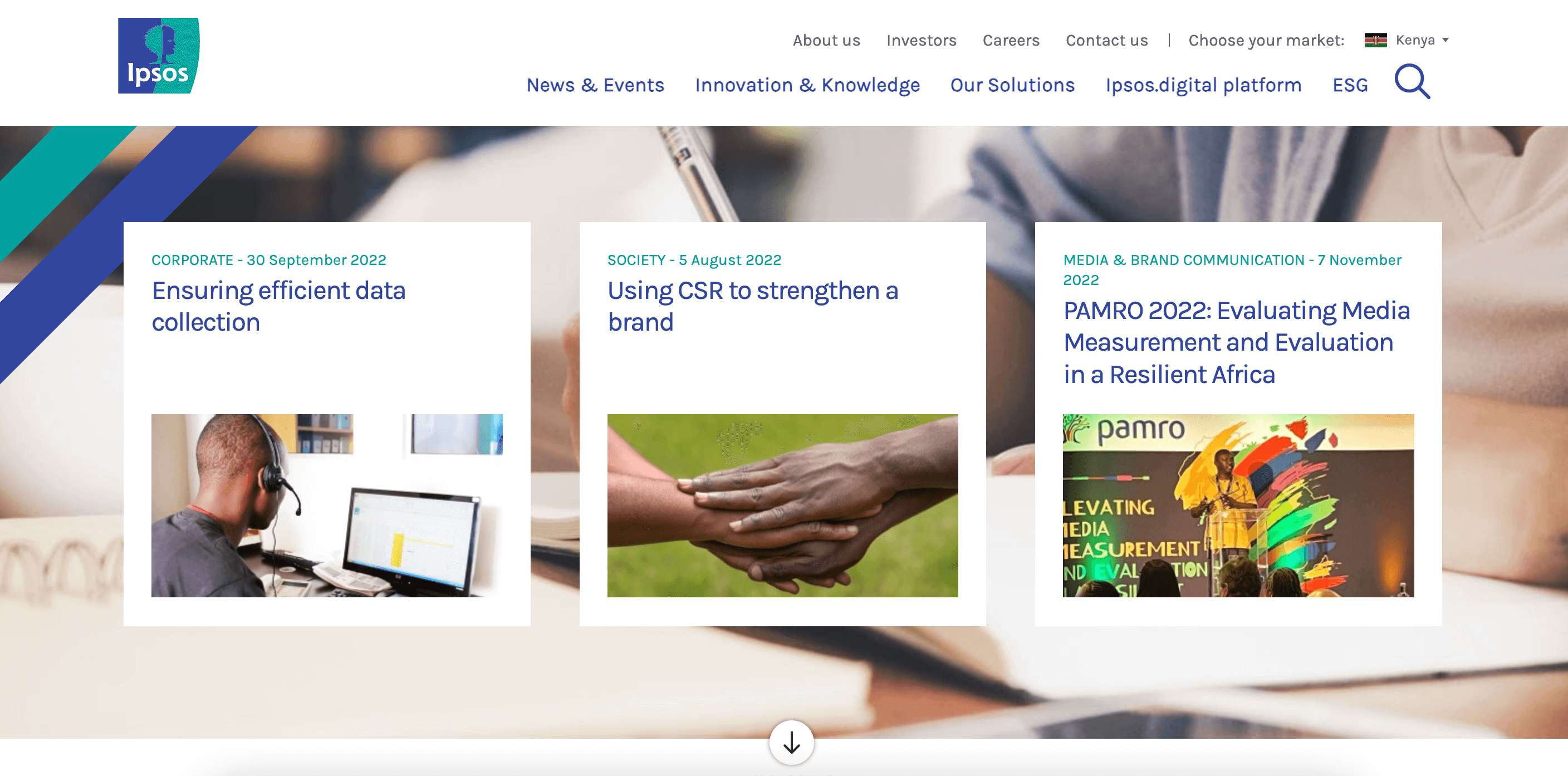 Ipsos is one of the most trusted market intelligence companies in Europe, Asia, and the Americas. 
Since 1975, their market research services have been tailored towards analytics tracking and brand health monitoring. With this rationale, Ipsos market research uncovers game-changing consumer patterns for brands to optimize their conversion strategy for success. Their experts also conduct research on product innovation, customer experience, and social listening. 
With a large team and a global presence, Ipsos stands out among the best consumer insights companies for companies that want to make data-driven decisions across global markets.
Services: brand performance research, customer feedback research, social analysis, market forecasting, cross-media measurement
Industry: Healthcare, Finance, Retail, eCommerce, etc.
Team: 19,500+ experts
Portfolio: Budweiser, Clorox, Zillow
Conclusion 
The above top market research companies boast years of experience and prominent portfolios, making them reliable partners to jump-start a new business or take your existing company to the next level.
When choosing the best research company, consider their expertise, team size, and industry knowledge. More importantly, look for service personalization and support that can help you gain even greater value.
If you'd like to feature your agency on this list of the best market research firms, drop us a line with your request. After a quick review, we'll decide whether it's a valuable addition.