The sporting world has seen major transformations, with technology taking center stage. 
Today data analysis, instant replay, and real-time performance tracking have reinvigorated the spirit of competition. Experiences are more immersive and personal.
But for players in the field, competition is actually a big challenge. NFL ratings dipped by 400 million views in the 2022 season. Declining viewership and slow sales signify a fierce battle for audience attention.
And as countless athletes, teams, and leagues vie for sponsorships, brands are getting more analytical with the numbers. 
Companies are increasingly basing contract decisions on audience size, PR value, and gross rating points. You may find yourself locked out of the $57 billion sports sponsorship market. 
To stay ahead, sports brands need sophisticated marketing assistance. Top sports marketing agencies can connect you to partners and supporters worldwide. These experts will help you build a robust, engaging brand and leverage content to level the playing field.  
Some specialize in sponsorship marketing to help teams and personalities land lucrative deals. Others provide influencer marketing services to generate buzz and pizzazz for your events.
Read on to discover the best sports marketing agencies to work with for the biggest returns per dollar of advertising.
The Best Sports Marketing Agencies To Garner The Admiration Of Fans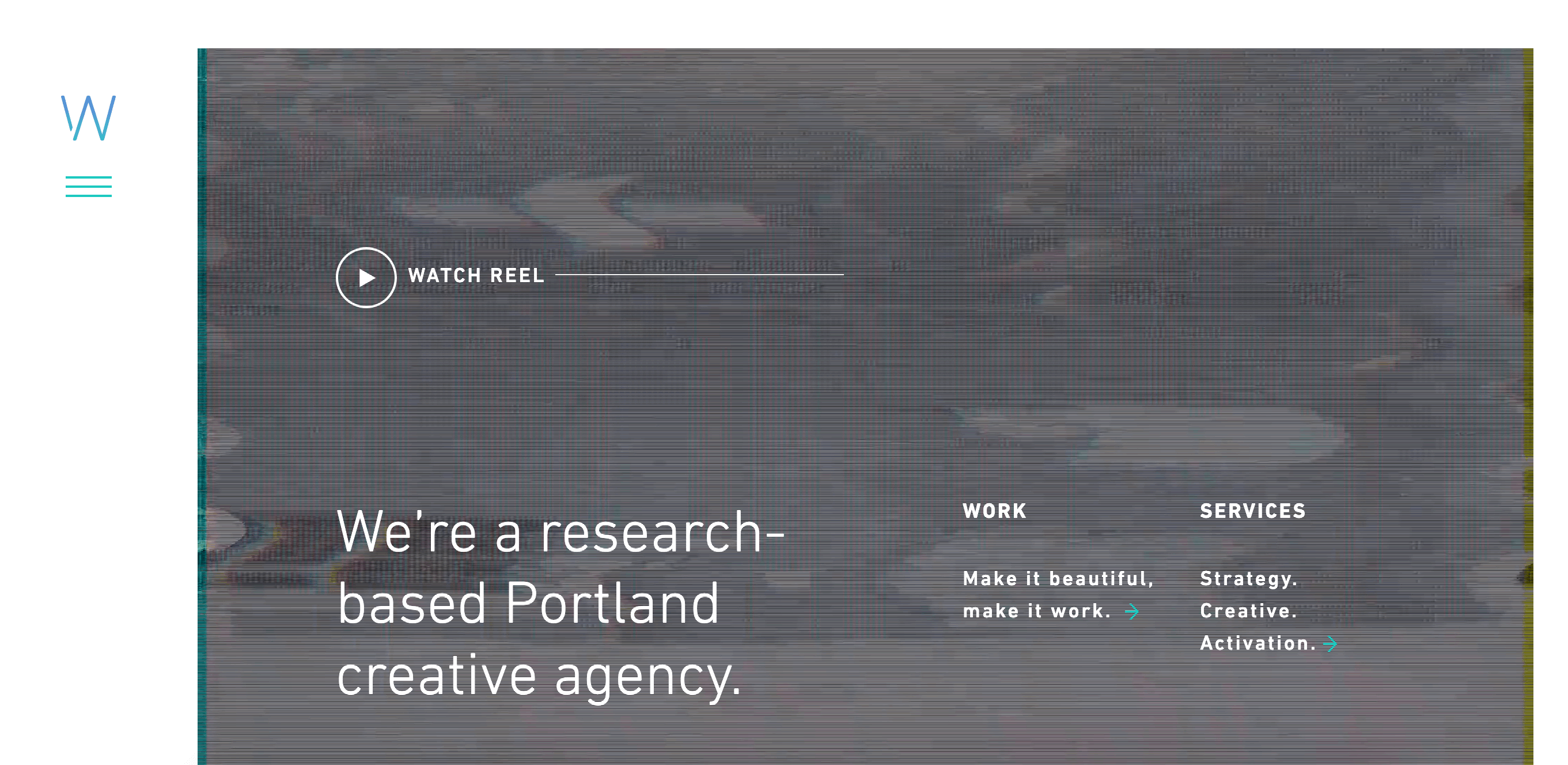 Watson Creative delivers first-rate brand experiences through innovative marketing solutions. This insights-driven agency is committed to excellence in sports marketing. They leverage data, talent, and relationships to achieve the highest results for clients of all sizes and industries. 
To improve your brand's commercial value and market position, Watson will start with a brand audit. They will study your brand archetypes and analyze your competition to create new content and messaging that enables you to stand out.
What's more, Watson has a bona fide consumer research unit. They deliver deeper insights into customer psychology and consumer buying journeys. 
The company embraces collaboration and transparency and forges strong client partnerships, fostering open communication and a shared vision for success.
Services and expertise: sports marketing, ticket sales, portal and app design, sports brand design, event marketing, content creation, strategy
Industries: Sports and Entertainment, Destination Marketing, Nonprofits, Arts, Athletes and Celebrities, and many more
Team size:

50+ experts

Portfolio: San Francisco 49ers, Nike, New York Yankees, Portland Trailblazers, KC Chiefs, Denver Broncos, Miami Dolphins, The Golden Heart Fund, Oregon State University, San Jose State University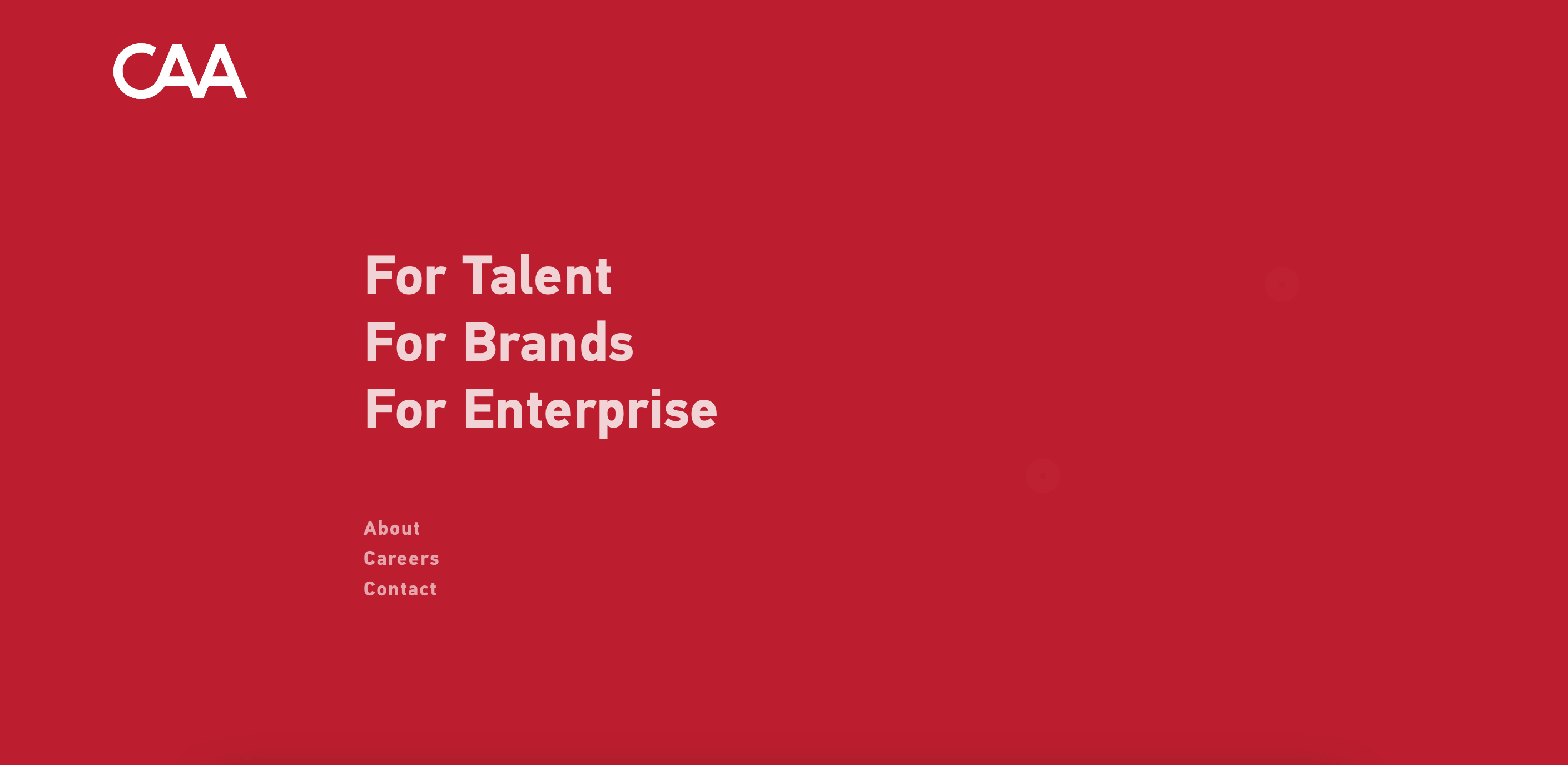 Founded in 1975, CAA has established itself as a powerhouse in marketing and managing artists, athletes, and creative entities.
At its core, CAA is dedicated to nurturing and maximizing the value potential of its clients. As a leader in the industry, CAA consistently stays ahead of emerging trends, technological advancements, and evolving consumer behaviors. 
By leveraging market insights and industry expertise, this superior sports digital agency helps clients navigate the ever-changing landscape and capitalize on new opportunities in the digital age.
Their interests span entertainment and events marketing, and they have global teams in the USA, Europe, and Asia.
Services and expertise:

athlete representation, event marketing, digital marketing

Industries:

Sports, Media and Entertainment

Team size:

1200+ experts

Portfolio:

Neymar, John Wall, Brad Pitt,  Samsung, Delta Airlines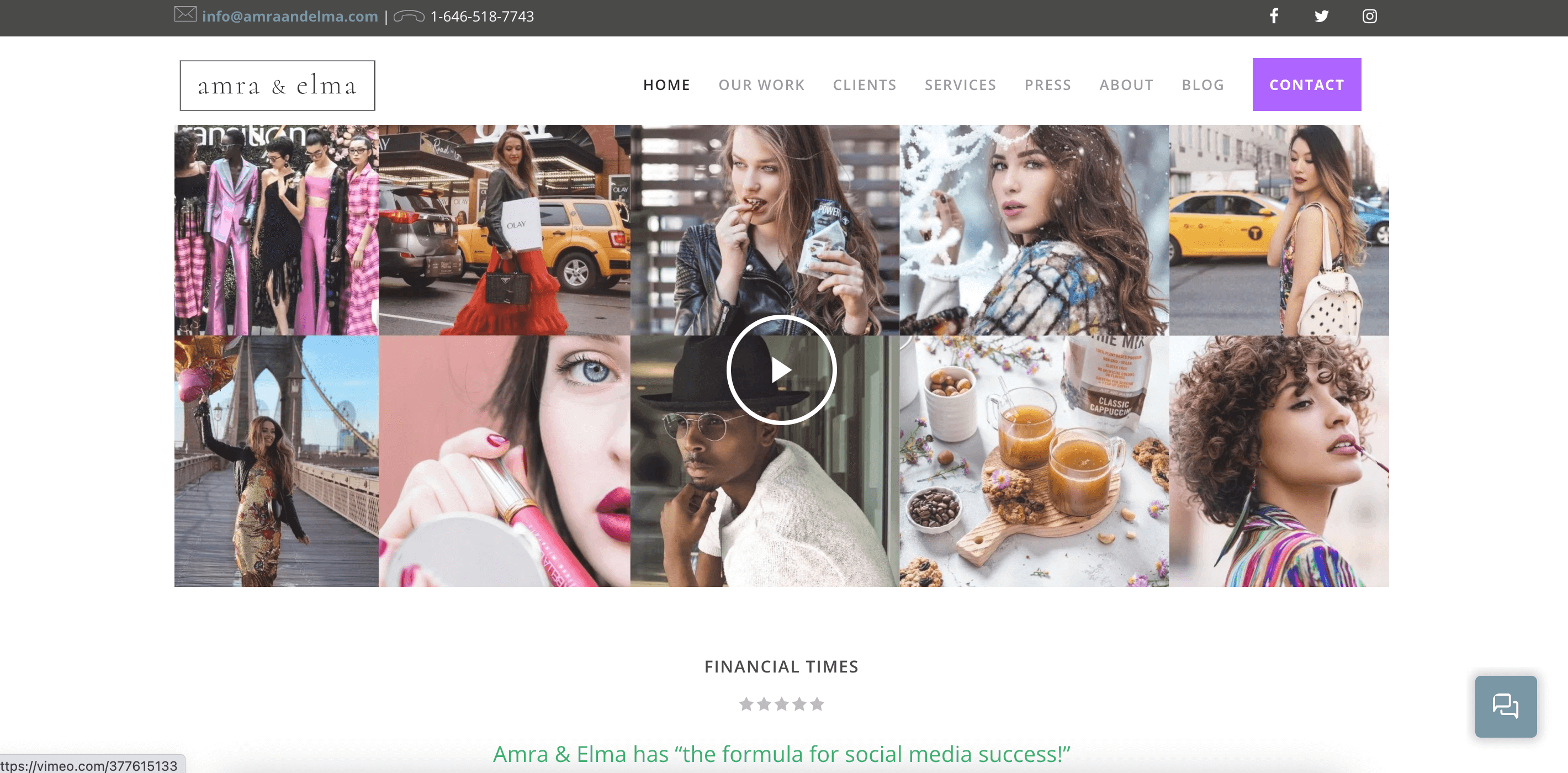 Amra & Elma is a New York-based sports digital marketing agency that employs results-driven marketing strategies for brands worldwide. Some of their services include SEO, PR, and influencer marketing. 
Being a full-service sports media agency, they handle everything from strategy to content creation and media buying. They have perfected their influencer marketing niche over the years and earned glowing recognition from Forbes and the Financial Times.
The company boasts a delivered campaign for Fortnite that reached 3.7 million people with just three posts. They've developed a comprehensive audience analysis strategy to achieve these prominent results. 
When you hire Amra & Elma, you can expect to work with a dedicated and highly responsive team of experts who'll rev up efficiency with a growth strategy that combines cross-marketing with influencer management. They'll personalize their sports marketing services to your unique needs and leverage technical skills and creativity to hit your targets.
Services and expertise:

SEO, digital marketing, PR, PPC, influencer marketing

Industries:

Sports, Travel, Media and Entertainment, Fashion, Technology

Team size:

25+ experts

Portfolio:

Navitas Organics, Uber, Puristry, Taj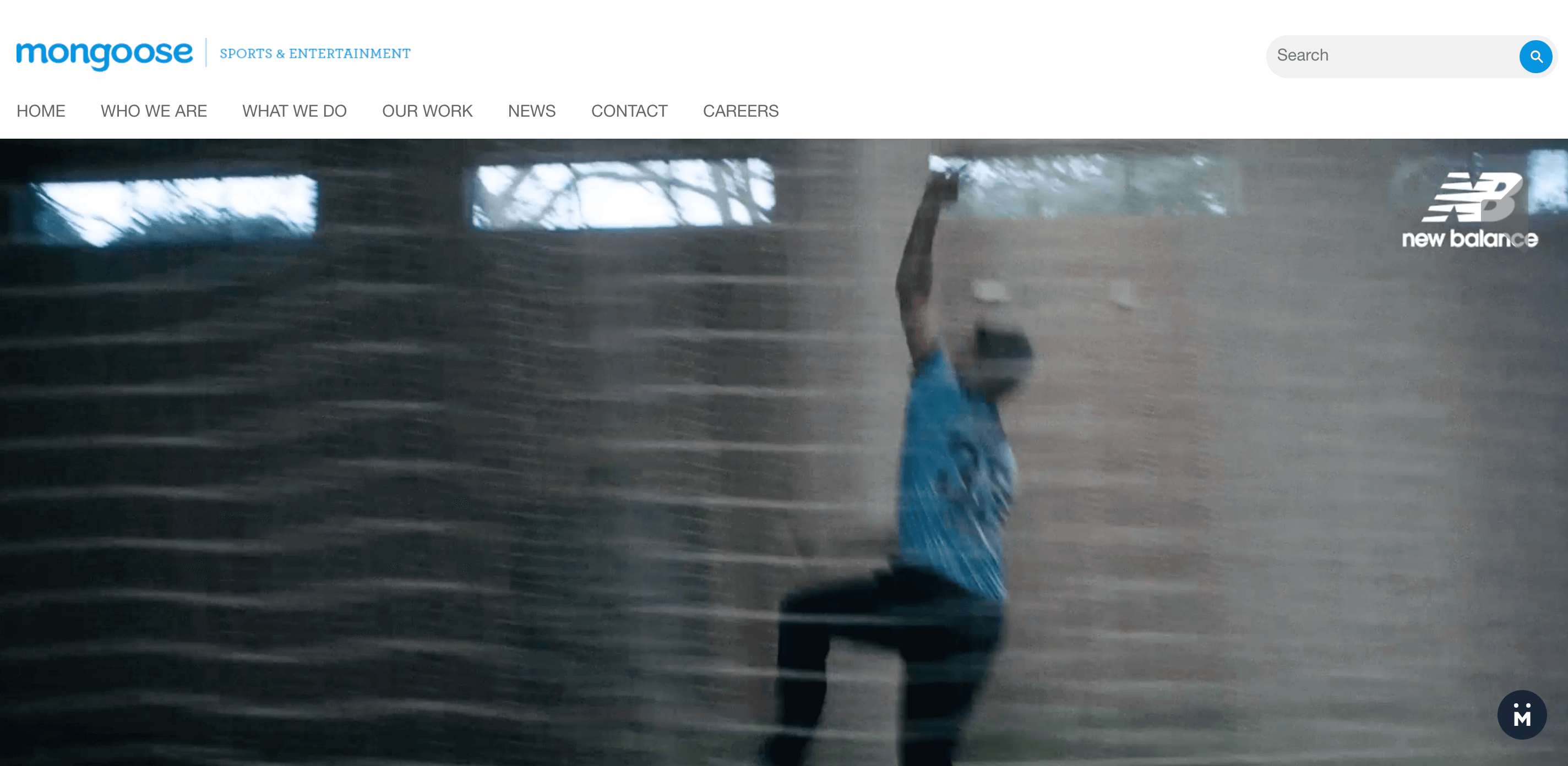 Mongoose is one of the best sports marketing companies with a global presence. This agency can help you create and implement effective marketing strategies to increase digital traction for your sports company.
Through PR and digital marketing campaigns, Mongoose can get you enormous sponsorships for your brand. They aim to build lasting connections with audiences through communication strategies that resonate on an emotional level. 
This London-based sports creative agency hires a large team of content developers and communication consultants from all around the world. This helps them do everything in-house, building riveting experiences that ignite the profit potential in the world of sports.
Other areas where you can win big with this agency include market research and insights. They are also mavericks at partnership and event marketing strategies and are retained by the Harlequins and the Jacksonville Jaguars.
Services and expertise:

digital marketing, PR, content creation, event marketing

Industries: Sports, Travel, Media and Entertainment, Events
Team size:

50+ experts

Portfolio:

Harlequins, Jacksonville Jaguars, Harlem Globetrotters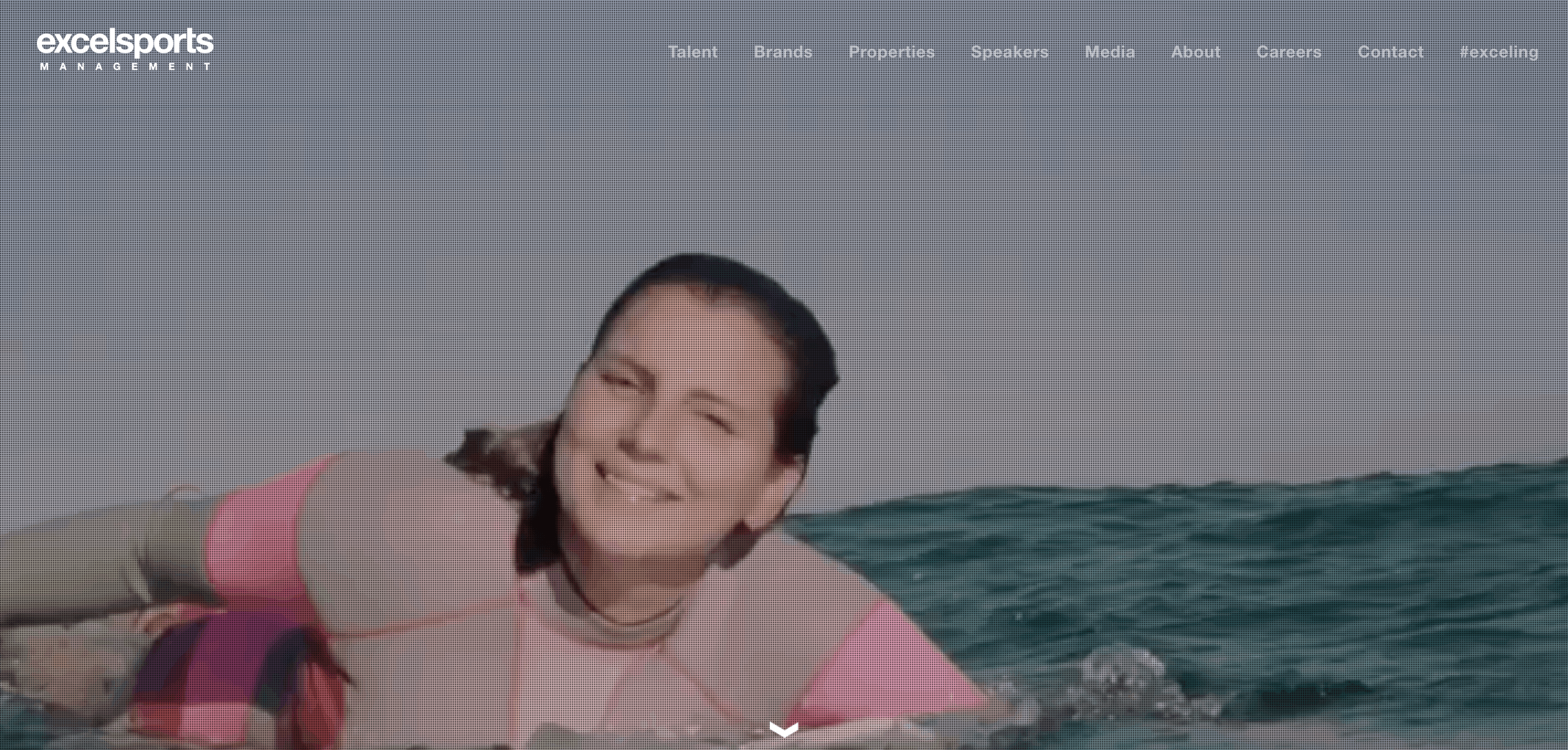 Excel Sports Management started in 2002 and has gradually morphed into one of the best sports marketing companies in the world. The company is headquartered in New York and serves athletes and sports brands in baseball, basketball, and golf.
They provide video and analytics-driven marketing to guarantee a positive media presence for clients. They recently acquired the Game Seven Agency to strengthen their experiential and creative marketing strategies. Game Sevens successfully marketed Foot Locker and Creed II.
Tiger Woods, Kevin Love, and Eli Manning are some of their high-profile clients. The agency promises elite expertise, power, and influence for all sports personalities who join their representation.
They go the whole hog to help clients maximize revenue through partnership marketing and content distribution.
Services and expertise:

talent management, digital marketing, event marketing, content creation

Industries:

Sports

Team size:

180+ experts

Portfolio:

Nashville Soccer Club, Met Life, PWC, Kevin Love, Justin Thomas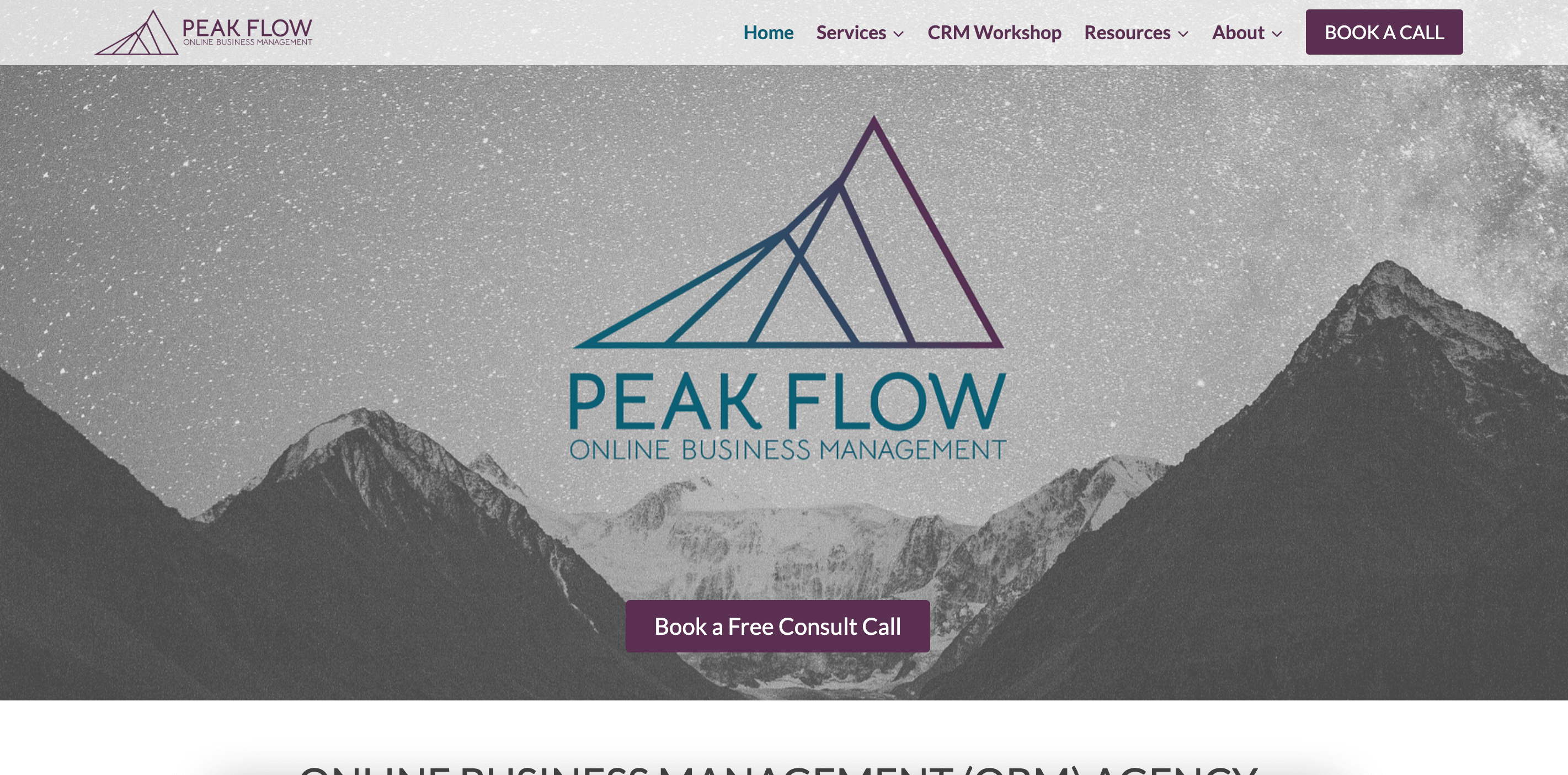 Peak Flow is among the top B2B marketing agencies transforming the world of sports one keystroke at a time. The company has 20 years of experience delivering value-driven services pillared on SEO, email marketing, and content creation. 
Peak Flow OBM collaborates with clubs and sporting goods companies looking to implement leading-edge technologies and strategies. The company provides solutions for marketing and customer management to optimize efficiency.
Their commitment to goal-driven communication and collaboration sets them apart. They work hand in hand with clients to provide solutions that achieve tangible results. If you hire Peak Flow OBM, you can expect a reliable partner who invests great tools and top teams in your success. 
Services and expertise:

online business management, digital marketing, event marketing, content creation

Industries:

Sports, Travel, Technology

Team size:

25+ experts

Portfolio:

Court Outdoors, Finisterra Travel, Ecolibrium Adventures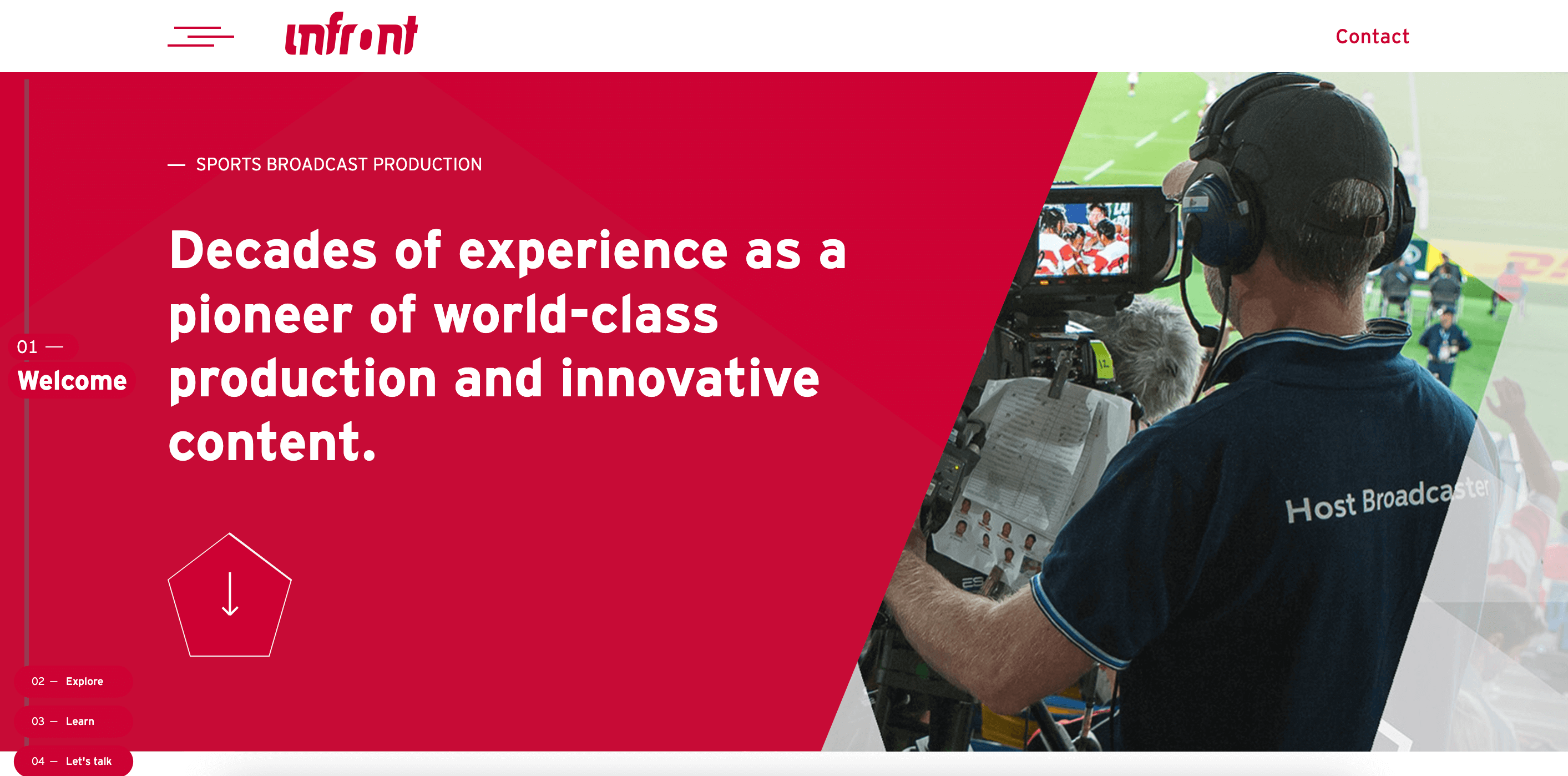 Infront provides results-driven marketing services for sports companies. Through strategic content and media positioning, they help sporting brands build trust and confidence in their target markets. The company is headquartered in Switzerland and serves clients globally.
A majority of their clients are in soccer and baseball. The agency creates consumer content for sports companies and analyzes data to scale their customer bases. They implement sponsorship marketing strategies that lead to mutually beneficial outcomes.
Besides marketing, Infront provides sports broadcast production services at events. They strive to elevate value, consistency, and quality in all their activities.
Services and expertise:

content production, digital marketing, broadcast engineering

Industries:

Sports

Team size:

215+ experts

Portfolio:

FIFA World Cup 2022, Rugby World Cup 2023, Champions Hockey League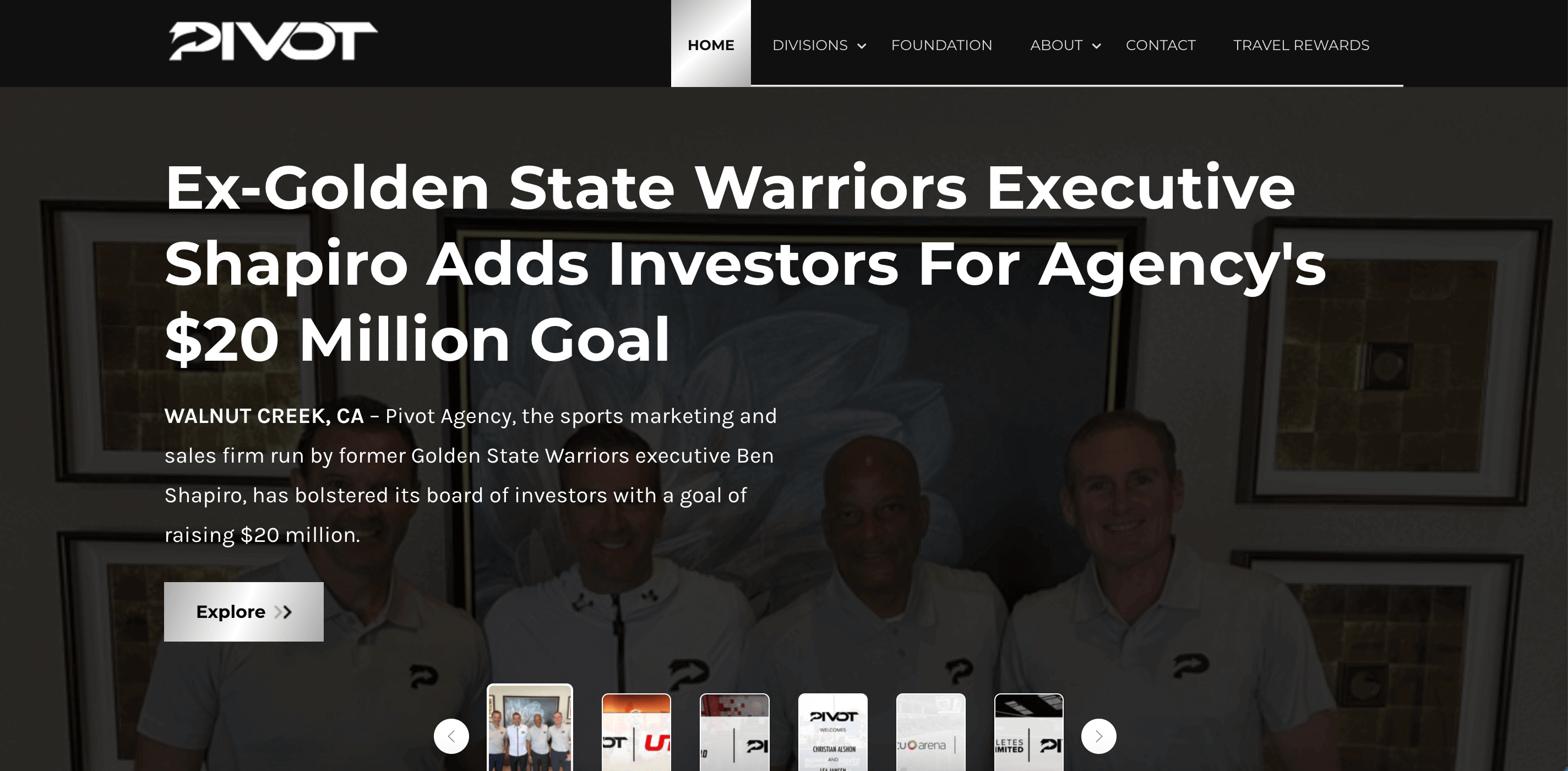 PIVOT Agency is a famous sports advertising agency founded and steered by Ben Shapiro, a former Golden State Warriors manager. This full-service marketing firm has four divisions: brand representation, sports property consulting, travel, and hospitality.
Their team maximizes sports marketing campaign performance through research and data analysis. They track metrics, drive engagement, and help with strategic brand integrations in the sporting world.
PIVOT can assist you with your event marketing, social media marketing, and influencer management. From strategy to implementation, you can expect a fully hands-on team. 
Services and expertise:

brand representation, travel and property consulting, event marketing, influencer marketing, social media marketing

Industries: Sports, Events, Travel, Hospitality, Property
Team size:

50+ experts

Portfolio:

Coca-Cola, Atlanta Open, NRG, Chevron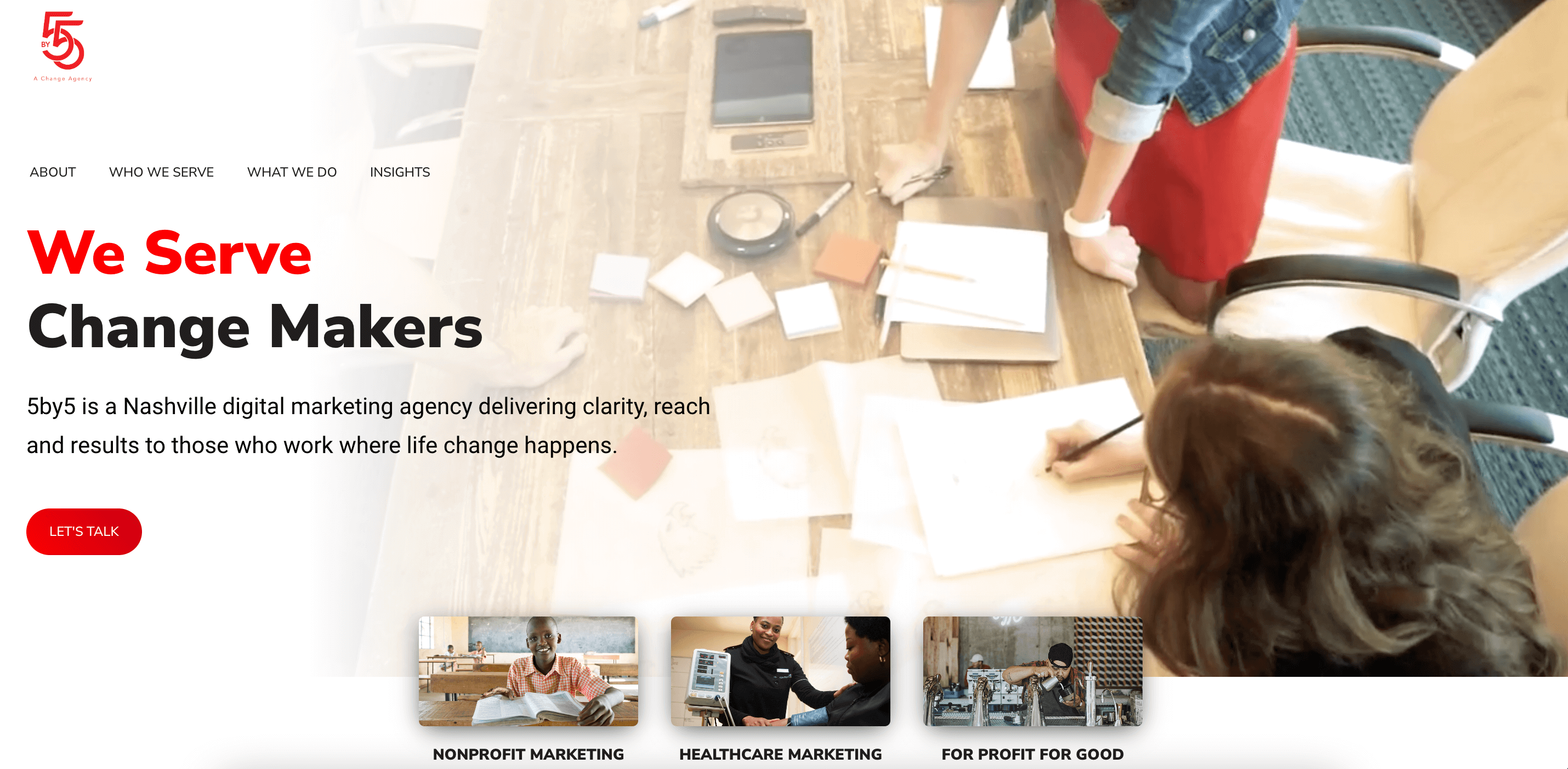 5By5 is a multi-sector marketing agency with a particular focus on sports. They employ a large team of sports marketing experts who leverage market research and expertise to create winning campaigns.
Nascent brands can benefit from the handholding 5BY5 provides. First, they assist in brand design and clarify your USP, mission, and vision. Then they create messages that help you build lasting connections with your audiences. Finally, they optimize your campaigns' performance to improve ROI. 
This top sports marketing firm helps clients tap into the power of analytics for game-changing digital campaigns. 
Services and expertise:

digital marketing, market research, creative marketing, content creation

Industries: Sports, Healthcare, Nonprofits
Team size:

25+ experts

Portfolio:

Duracell, Nashville Rescue Mission, World Vision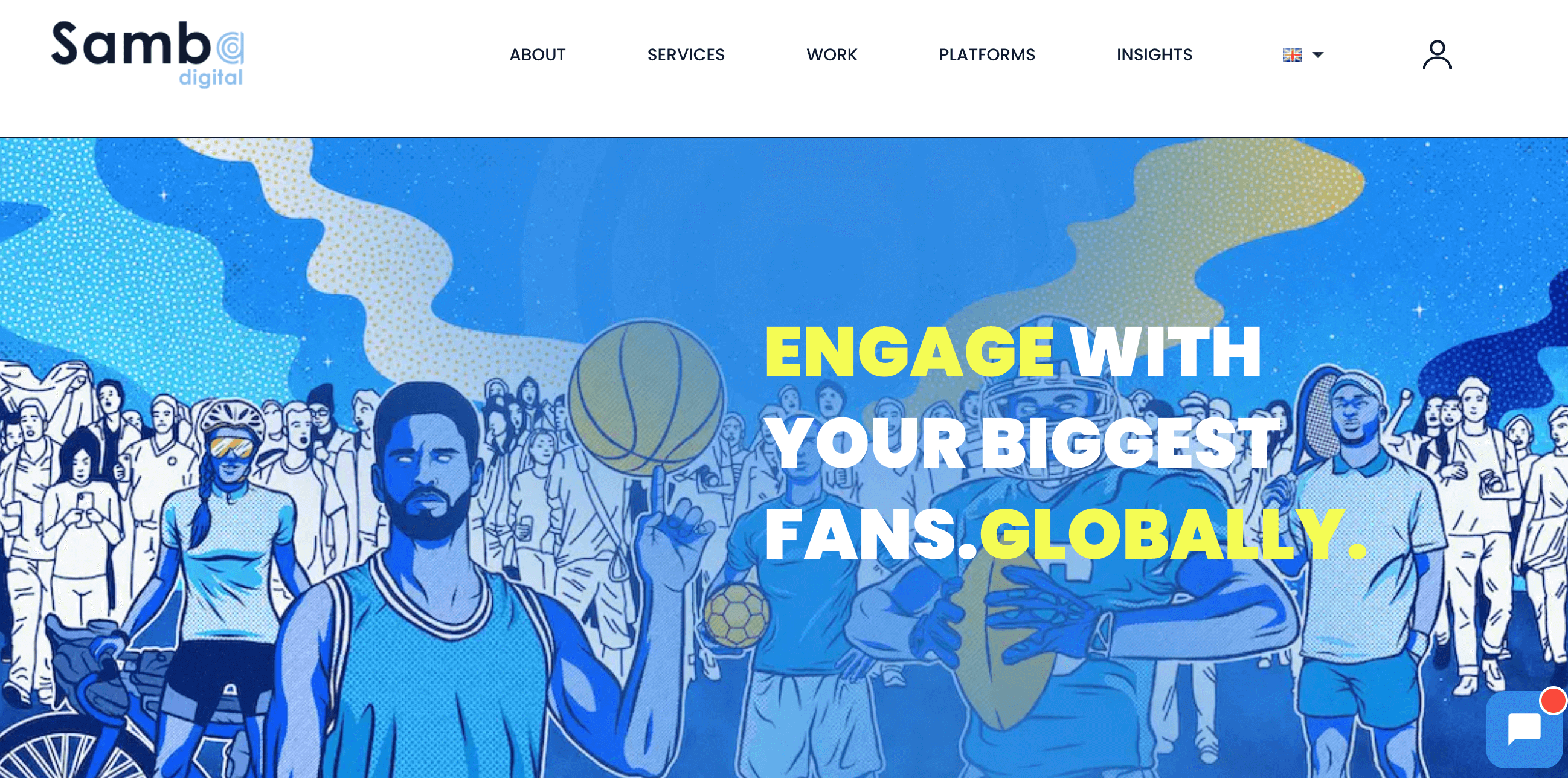 Samba Digital positions itself as a leading sports internet marketing agency, providing innovative digital solutions to clients worldwide. 
The company leverages digital platforms and technologies to enhance reach and engagement. They seek and improve monetization opportunities for sports-related brands and entities.
Their strategy involves building localized audiences, improving engagement with these groups, and elevating commercial value.
Beyond marketing, Samba provides campaign translation and localization services, PR services, media buying, and influencer management.  
Services and expertise: digital marketing, branding, analytics, influencer management, localization and translation, media buying
Industries:

Sports, Healthcare, Nonprofits

Team size:

200+ experts

Portfolio:

Orlando Magic, Tottenham Hotspur
Conclusion
The best sports marketing agencies above can boost your brand with strategic messaging, insights, and media positioning. They can help you win in the game of numbers to unlock more fans, customers, and sponsorships. 
Feel free to email us if you want to feature your sports marketing firm on this list. After a quick review, we'll decide whether it's a valuable addition.