With more than 266 Apps & Services and over $68 Billion worth of digital assets under management, Cosmos is one of the leading blockchain networks in 2023. 
Cosmos boasts itself as "The Internet of Blockchain" and offers an ever-expanding ecosystem of interconnected apps and services for a robust decentralized future. These apps and services are connected by IBC, the Inter-Blockchain Communication Protocol, enabling you to exchange assets and data across the various decentralized blockchains freely.
In addition, this blockchain network also has a facility to reward the contributors and developers working on the Cosmos Hub with the help of its native token, ATOM. 
The Cosmos SDK is an open-source framework for building multi-asset public Proof-of-Stake (PoS) blockchains like the Cosmos Hub and Proof-of-Authority (PoA) blockchains. It is built on top of the Tendermint consensus engine, the only mature BFT (Byzantine Fault Tolerance) consensus engine in existence. 
The platform allows developers to build scalable, sovereign, and secure application-specific blockchains and provides pre-build modules and integrations for developers to build custom Cosmos apps. For instance, one of its modules, Auth & Bank, lets you create and authenticate new addresses on your blockchain and send tokens between them. 
Some of Cosmos SDK's prevalent use cases include:
So, if you plan to hire Cosmos developers or a trusted blockchain agency to build custom Cosmos SDK applications, you're in the right place. We have compiled a list of top Cosmos SDK development companies present across the market, comprehensively covering important aspects like their services, team sizes, time of delivery, and portfolio. 
The Best Cosmos Development Companies To Build Custom Cosmos SDK Apps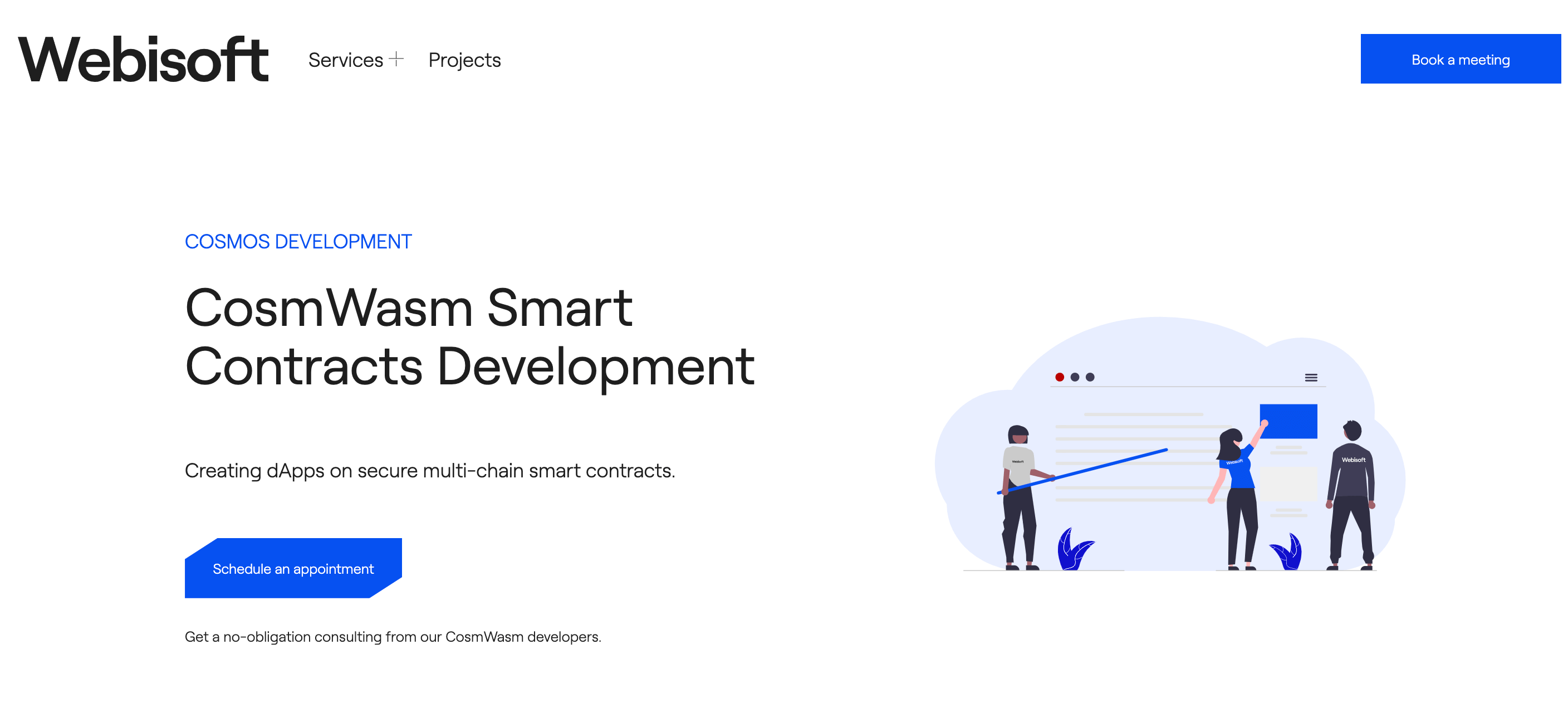 Webisoft has rich experience building robust blockchain solutions using the Cosmos network, making it the best Cosmos development company. They prefer the CosmWasm platform, built on Cosmos SDK, to build multi-chain smart contracts and dApps (decentralized apps). As CosmWasm technology provides a robust development environment with a wide range of toolsets and documentation, Webisoft experts use it to achieve more performance, security, and composition than in traditional Ethereum development. 
Along with CosmWasm, they possess expertise in technologies such as Polygon, Solidity, Ethereum Layer 2, Rust, Web3.js, and Python.
The key services Webisoft offers include:
Cosmos dApp development

,

Cosmos integration,

liquid pool,

staking exchange development,

smart contract audit,

architecture design,

custom smart contract development.
Webisoft's team of expert blockchain consultants will guide you throughout the entire development cycle, from planning and strategy to project execution and launch, ensuring you get a high-quality, flawless end product aimed to dominate the Web3 market.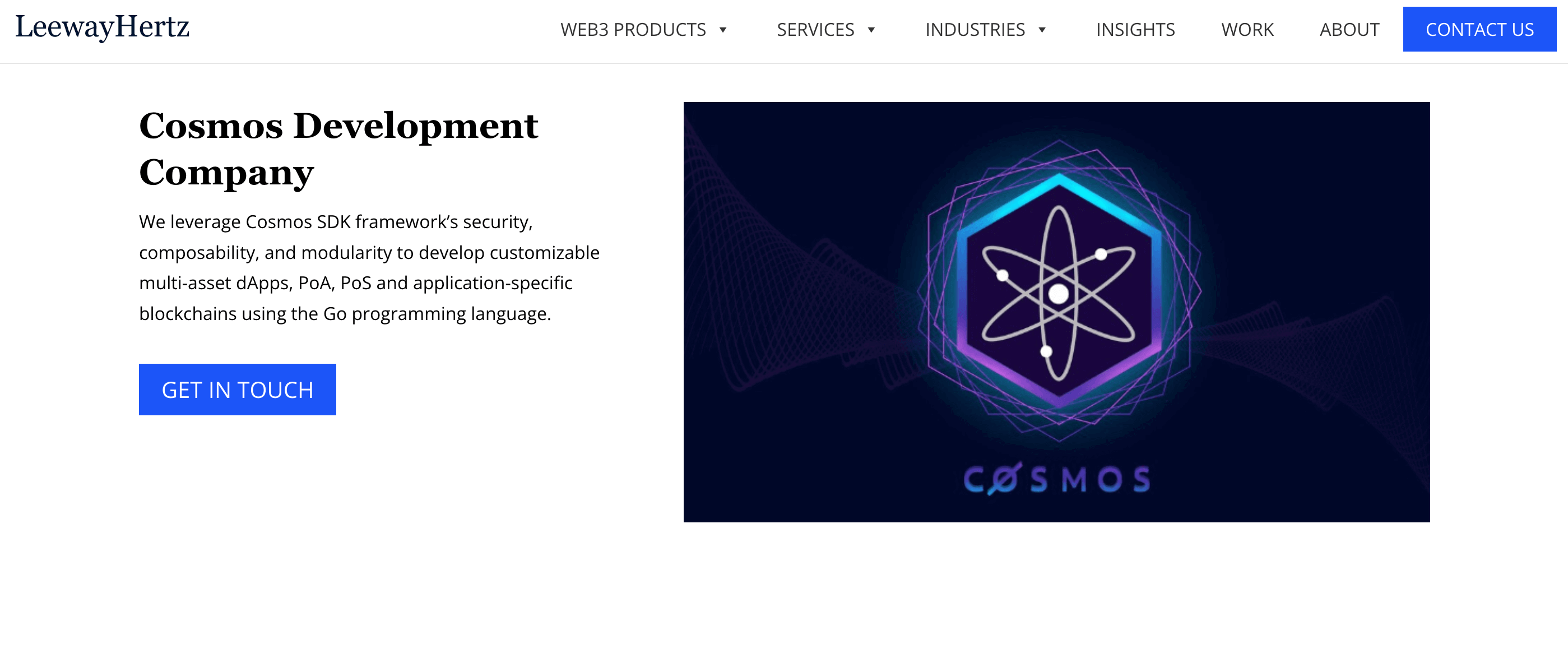 LeewayHertz is one of the best Cosmos blockchain development companies working with Cosmos SDK. Leveraging the power of the framework's security, composability, and modularity, they develop customizable multi-asset dApps, PoA, PoS, and application-specific blockchains using the Go programming language.
The company was founded in 2007, and since then, it has grown to more than 250 full-stack developers and has delivered more than 60 blockchain projects. From planning to execution, they cover the complete Cosmos SDK-based app development process. Their core tech stack includes IBC Protocol, Ethermint, Tendermint Core, CosmWasm, Golang, and Rust.
The major Cosmos development services LeewayHertz offers include:
dApp development.

Wallet development.

Smart Contract development.

NFT Marketplace development.

DeFi Applications development.

Cosmos blockchain consulting.
Some famous names in their portfolio are ESPN, 3M, McKinsey, Johnson & Johnson, and the US army.
Boosty Labs is one of the biggest blockchain development shops in New York, USA specializing in Cosmos blockchain development. Cosmos solves the problem of lack of interoperability in the market, which allows different blockchains to operate together. This is one of the reasons why Boosty Labs prefer Cosmos in their blockchain development tech stack. 
The team uses advanced technologies and Cosmos SDK to develop custom Cosmos apps and solutions.
Some of the significant services Boosty Labs offer are:
Smart contract development,

Cosmos crypto wallet development and integration,

Defi development,

P2E games,

NFT marketplaces,

Tokenization,

Staking platform development, and much more.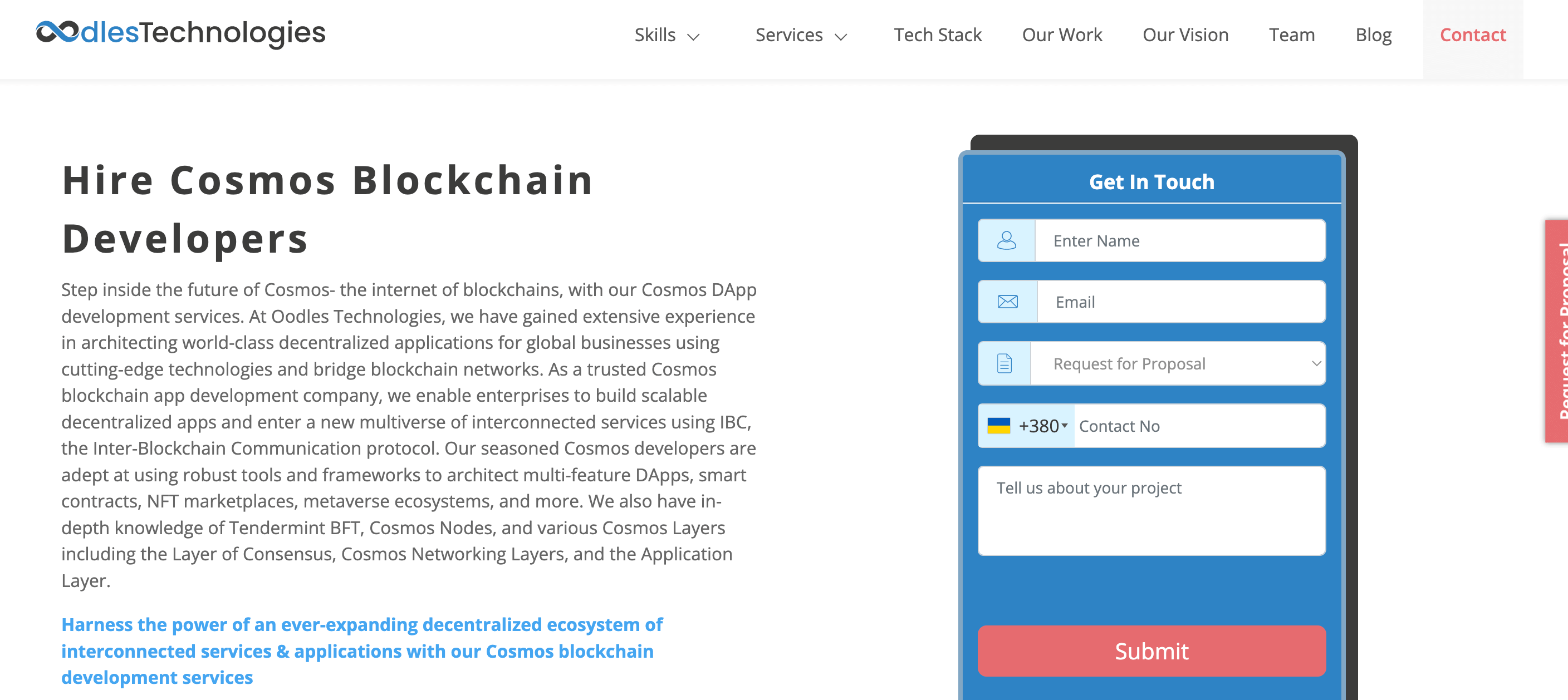 Oodles Technologies is one of the leading blockchain development firms from the technology hub of India, Gurugram, offering to hire top-tier Cosmos developers. As a trusted Cosmos blockchain app development company, they help enterprises to build scalable decentralized apps and enter a new multiverse of interconnected services using the Inter-Blockchain Communication protocol. 
Being in the market for around 12 years, they have developed a global clientele of 450+ customers and delivered more than 800 projects.
The experts at Oodles are well-equipped with Cosmos SDK and offer the following services:
Custom dApp development,

Cosmos marketplace development,

Cosmos SDK support,

Cross-chain bridge development, and much more. 
Some particular industries they serve are Travel, Banking, eCommerce, Education, Real Estate, Gaming, Healthcare, and Entertainment.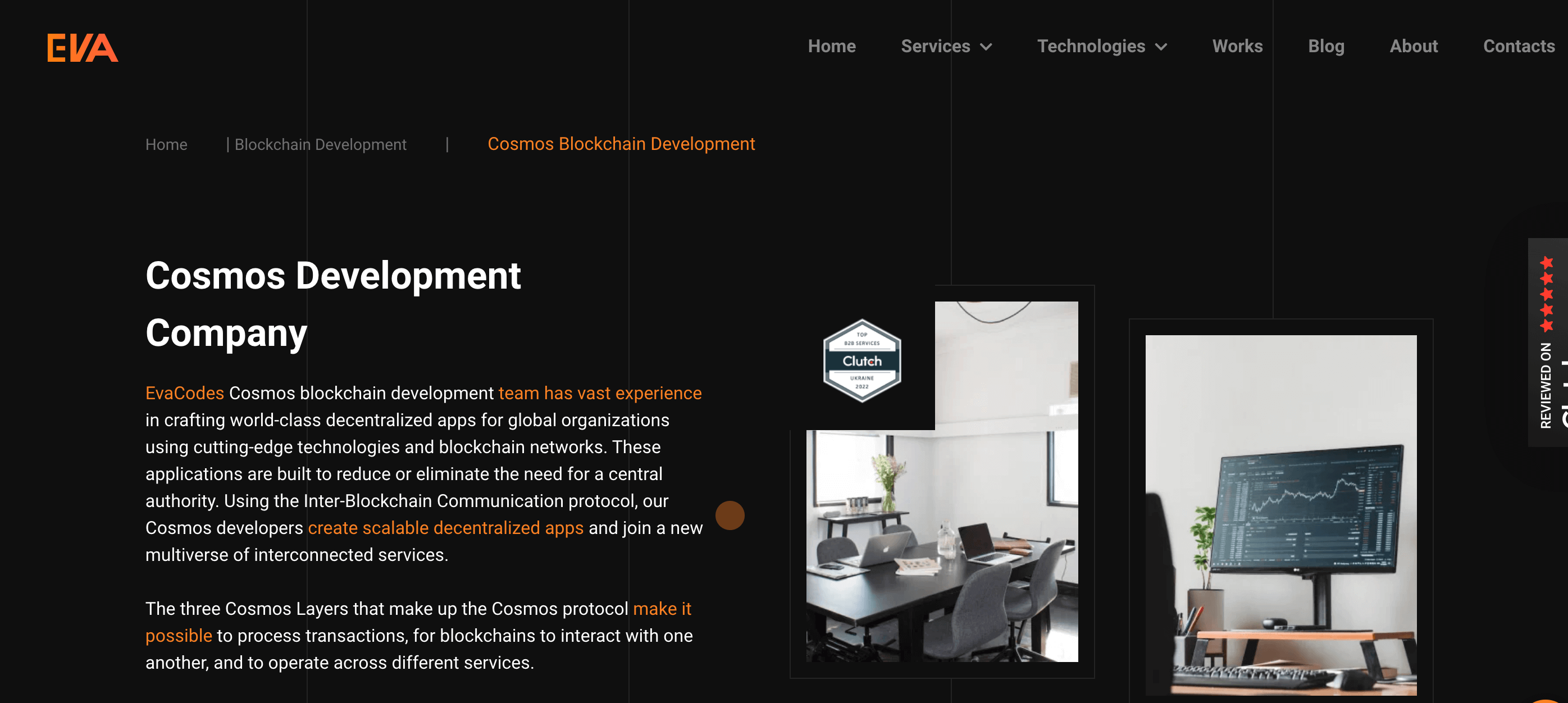 Evacodes is a full-stack blockchain development agency headquartered in the USA and focused on providing blockchain development services. Their Cosmos development team has vast experience crafting world-class decentralized apps using cutting-edge blockchain technologies. 
Some of the top-end services offered by Evacodes include :
Cosmos dApp development

,

Cosmos wallet development,

Cosmos smart contract development,

Cosmos NFT marketplace development,

Cosmos Defi development,

Cosmos blockchain consulting. 
Evacodes has a 5-star rating on Clutch and is also recognized as one of the top Blockchain and B2B services companies in Ukraine in 2022. Their portfolio boasts such excellent projects as a Yield Optimization Platform and an All-in-one Multi-chain DEX.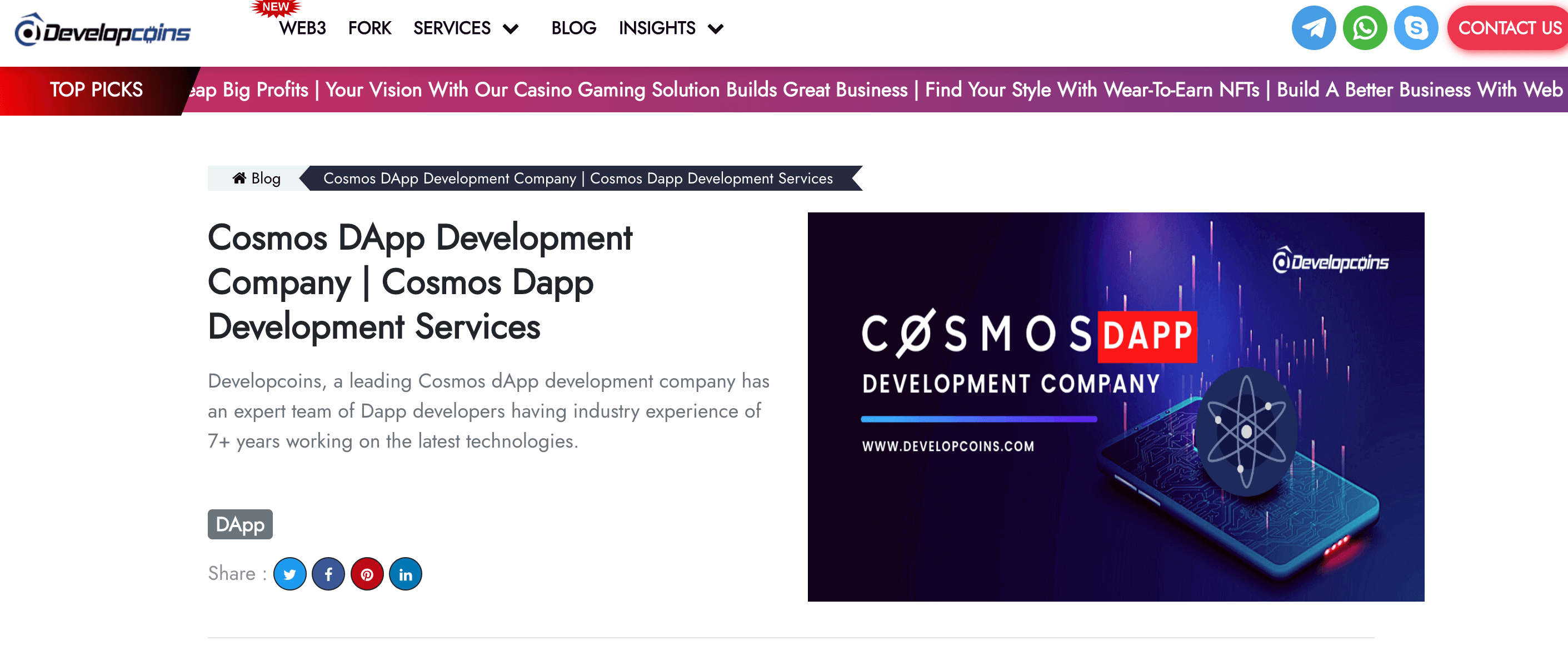 Developcoins is among the leading Cosmos blockchain development companies from India. Their experts have a prominent industry experience of 7+ years working with the latest IT technologies. 
Their Cosmos dApp development approach offers lots of benefits like statically typed, combined programming language in Go, a well-architected blockchain framework, Modular architecture, and highly configurable.
Some of the services covered by Developcoins include:
NFT marketplace development,

Crypto wallet development,

Smart contract development,

Blockchain consulting services.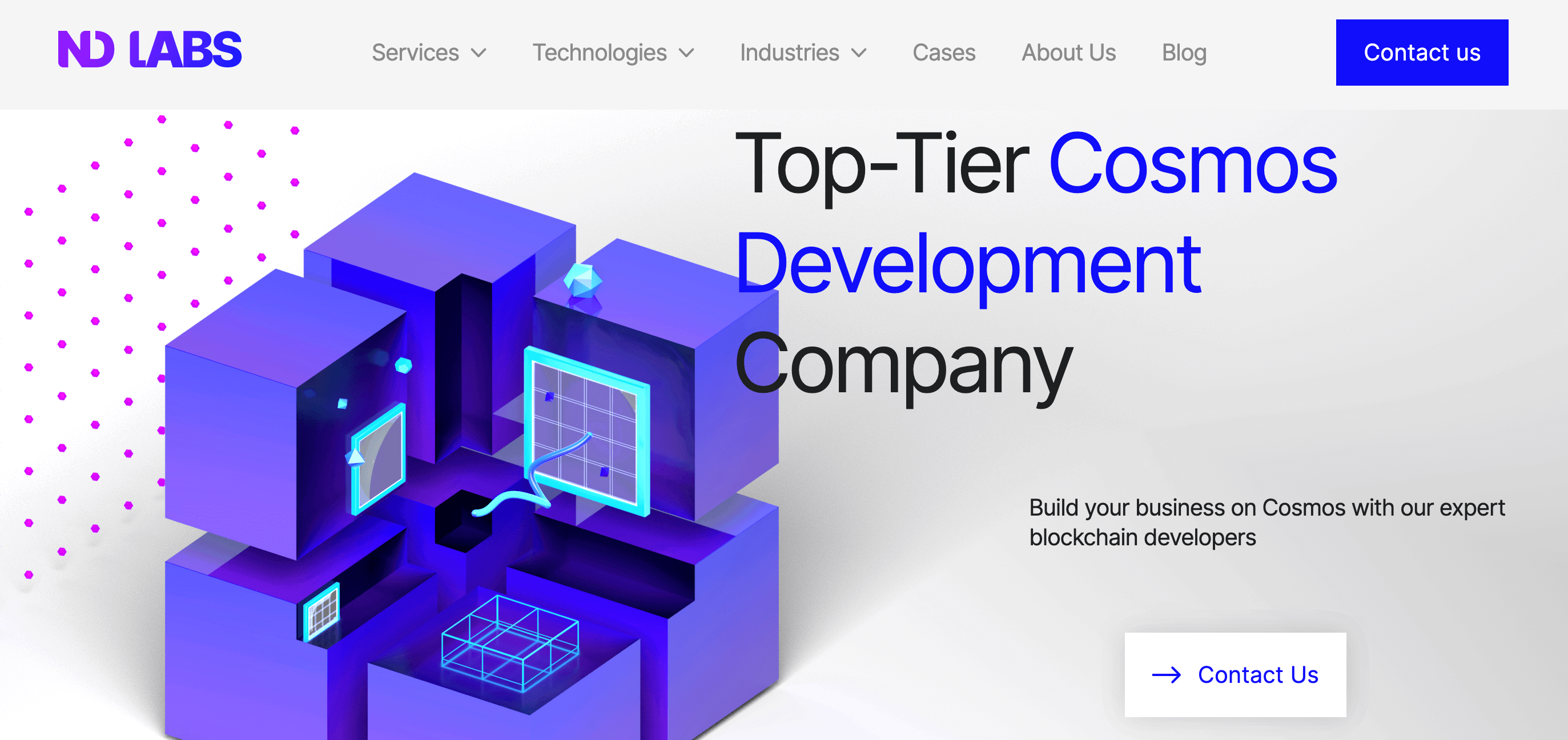 ND Labs is a top-tier blockchain development company focused on delivering best-in-class Cosmos blockchain services. They have a team of 50+ developers who have served hundreds of clients with a satisfaction rate of 97%.
They cater to clients from Healthcare, Gaming, Real Estate, Finance & Banking, Retail & Ecommerce, and Logistics industries.  
ND Labs offers a truly impressive scope of services :
Cosmos dApp development,

Cosmos consulting,

Web3 application development,

Cosmos DeFi development,

Cosmos marketplace development,

Cosmos game development,

Cosmos smart contract audit and development,

Cosmos wallet development,

Blockchain consulting,

Blockchain document management.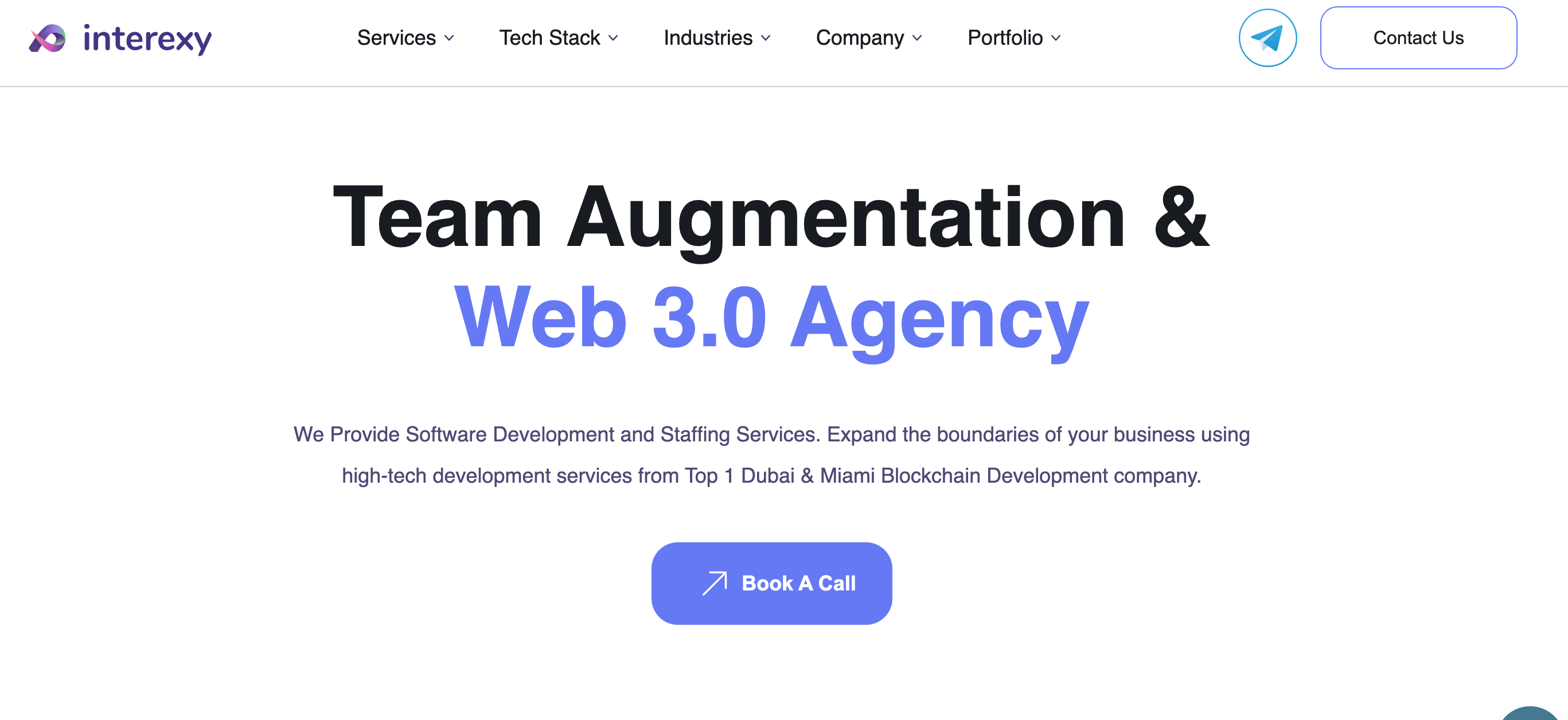 Interexy is a leading blockchain development company in Dubai and Miami providing a team of top Cosmos developers. They have been into blockchain development since 2017 and have built dozens of revolutionary blockchain projects. 
The core Cosmos services offered by Interexy include the following:
Smart contract development,

Technical development for ICO-NFT,

Blockchain-based Healthcare solutions,

dApp development,

Crypto wallet development,

Blockchain consulting.
Along with Cosmos, they even work with other blockchains such as BNB, Solana, Avalanche, Chainlink, and Sandbox.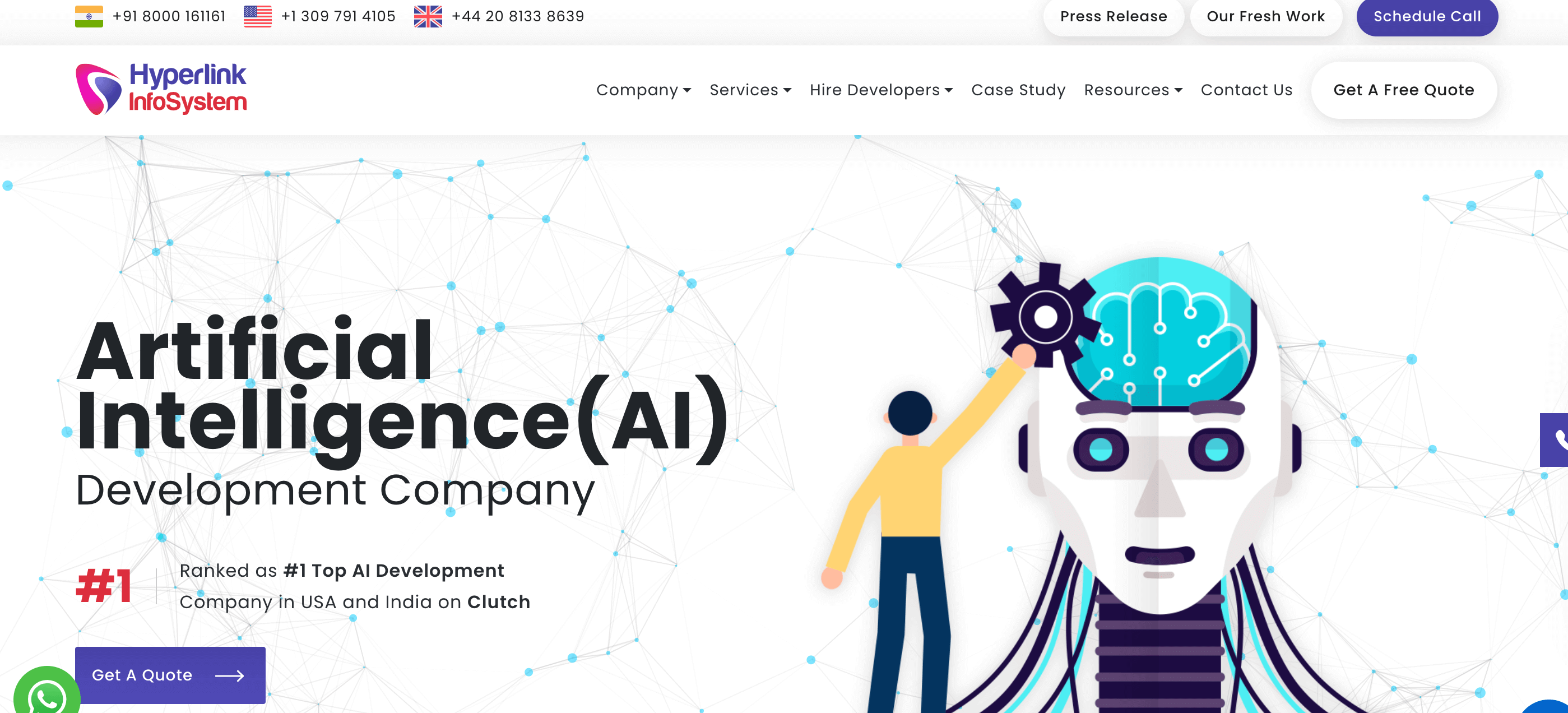 Hyperlink InfoSystem is a private blockchain development company that provides top-notch, scalable, and innovative blockchain solutions. With some of the most extensive tech stacks, the experts at Hyperlink Info System can build Cosmos SDK applications of any size and complexity that will meet your business requirements perfectly.  
Some of the significant blockchain services they offer are:
Cosmos smart contract development,

Exchange development,

NFT marketplace development,

Cosmos and crypto wallet development,

Cosmos SDK blockchain development. 
Hyperlink InfoSystem has partnered with many big names and governmental organizations, incuding TATA, Disney, BBC, DHL, Viacom, Zydus, NPCI, Emaar, and Google.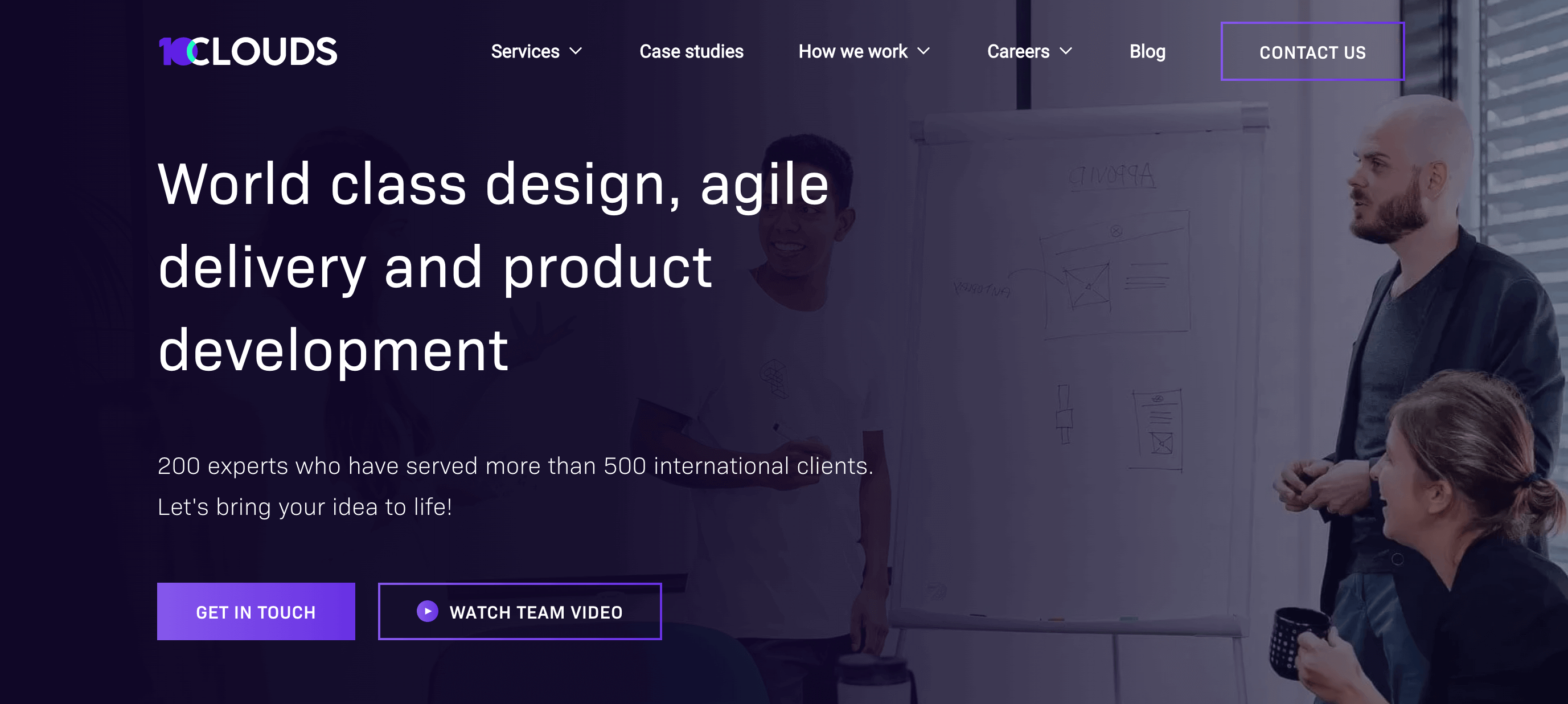 10Clouds is a team of 200+ experienced designers, developers, and consultants who can transform your idea into an impressive digital product. The company actively participates in blockchain development as well. In fact, it has grown to be one of the largest blockchain consultancies in Europe.
Some of the recognitions they received for their outstanding contribution towards blockchain development are 'World's Best Blockchain Consultancy Company by The Manifest,' 'Top Blockchain Consulting Firm by Clutch, ' and much more.
The core blockchain services 10Clouds covers include:
DeFi token development,

DeFi dApp development,

DeFi wallet development,

NFT marketplace development,

DAOs/governance token development, 

Cosmos SDK consulting, and much more. 
Conclusion
Cosmos is among the most prominent cryptocurrencies and blockchain networks in the present time, while Cosmos SDK is one of the most popular frameworks widely used by developers to build high-performance crypto products. And this is one of the primary reasons blockchain agencies have started offering Cosmos development services.
Therefore, it's crucial to hire a reliable Cosmos development company to quickly build robust, scalable, and highly functional Cosmos SDK apps.  
We hope this list comprising some of the best Cosmos blockchain development companies helps you find the best-fit partner for your project.
If you want to get your Cosmos development company featured in this list, contact us today. Send us an email with details, and we'll decide whether it's an appropriate addition after a thorough evaluation.