According to the State of Project Management report by Wellingtone, only 23% of organizations use project management software.
Project management is not easy, especially when a bunch of team members is involved, from designers to engineers and marketers. Also, as the remote and work-from-home culture is increasing, managing teams effectively becomes even more challenging. Well, that's where project management tools come in handy. 
Project management tools help teams communicate and collaborate more effectively. They enable employees to stay on the same wavelength and achieve extreme productivity by offering features like managing workload, tracking project progress, scheduling meetings, etc., to complete projects on time. 
Good project management software should be user-friendly, scalable, customizable, and collaborative. Today, with thousands of solutions available on the market, finding a best-bit workflow automation and project progress-tracking tool for your team might be exhausting.  
Therefore, to facilitate your choice, we have compiled a list of some of the top team project management tools, keeping all the above aspects in mind. The list comprehensively covers their crucial features, use cases, and pricing to help you make a better decision. 
So, without further ado, let's look at the project management software market leaders. 
The Best Project Management Tools For Teams And Individuals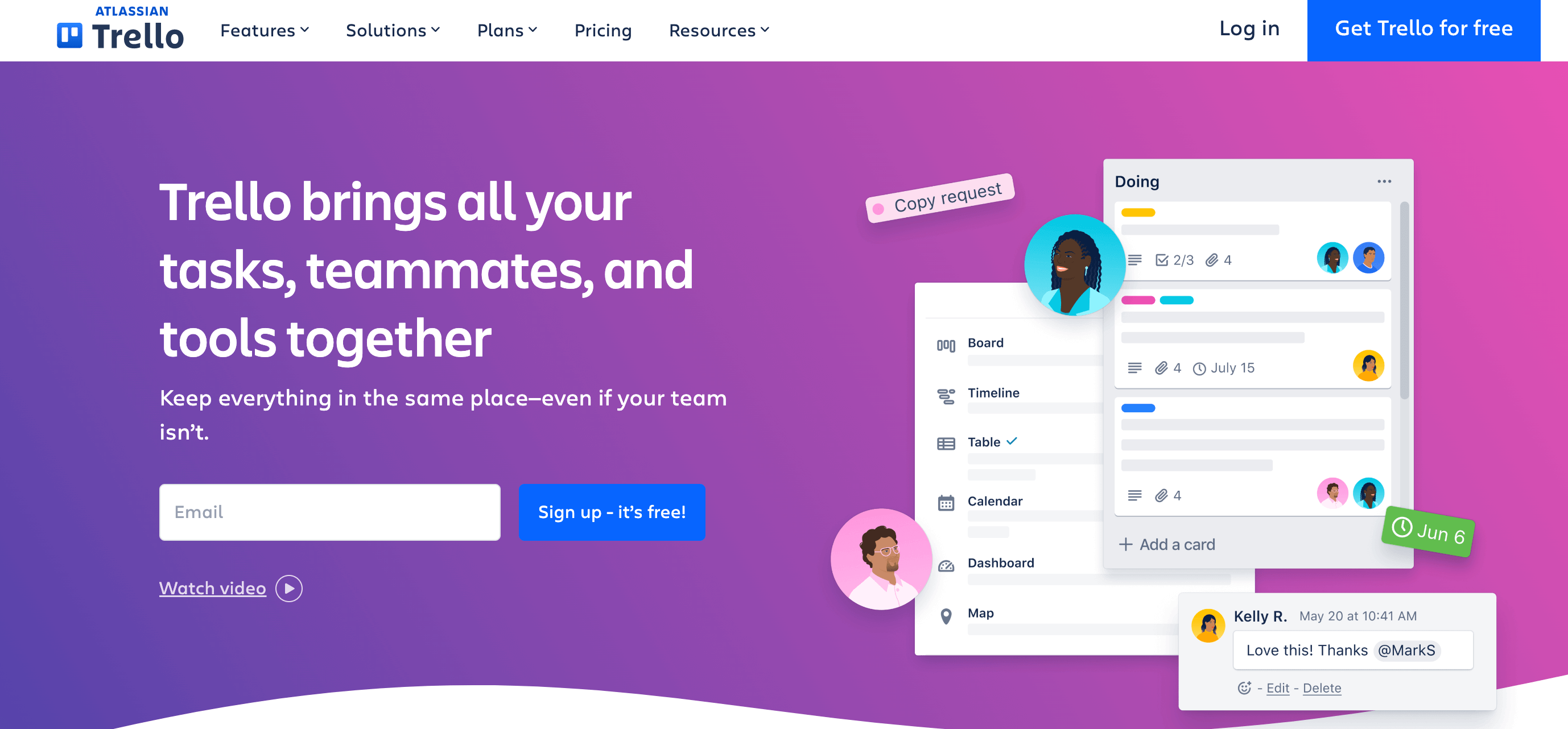 Proving its highest level of quality and standards daily, Trello is among the top project management tools with over 4.75 million users. It is a Kanban-based collaboration software developed by Trello enterprises, a subsidiary of Atlassian. The program is well-suited for all types of projects and teams serving content, marketing, sales tracking, and agile management purposes. 
Key features and use cases:
Boards:

Keep tasks organized and in sight of all the members.

Lists:

Create lists for every kind of task using a user-friendly list-making style.

Cards: Create cards like Members, Due dates, Attachments, and Checklists.
Integrations: Integrate with different apps and services like Slack, Outlook, Gmail, Jira, and much more.
Pricing: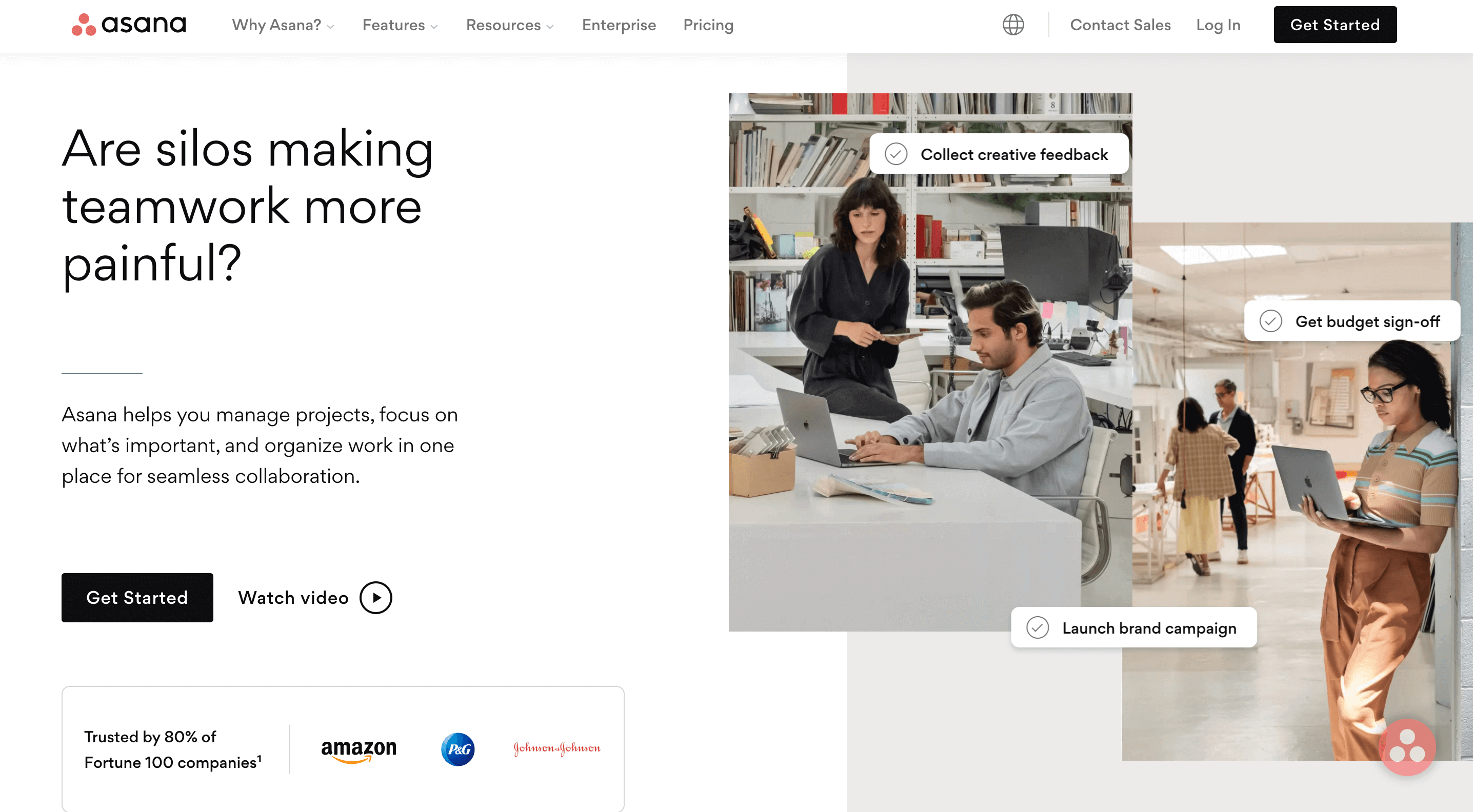 Asana is an all-in-one solution for all your project management needs. It allows you to check progress, automate workflows, review plans, and perform numerous other tasks to provide seamless and productive team collaboration. Asana is Kanban-style software, thus best-suited for agile software development. 
Key features and use cases:
Pricing: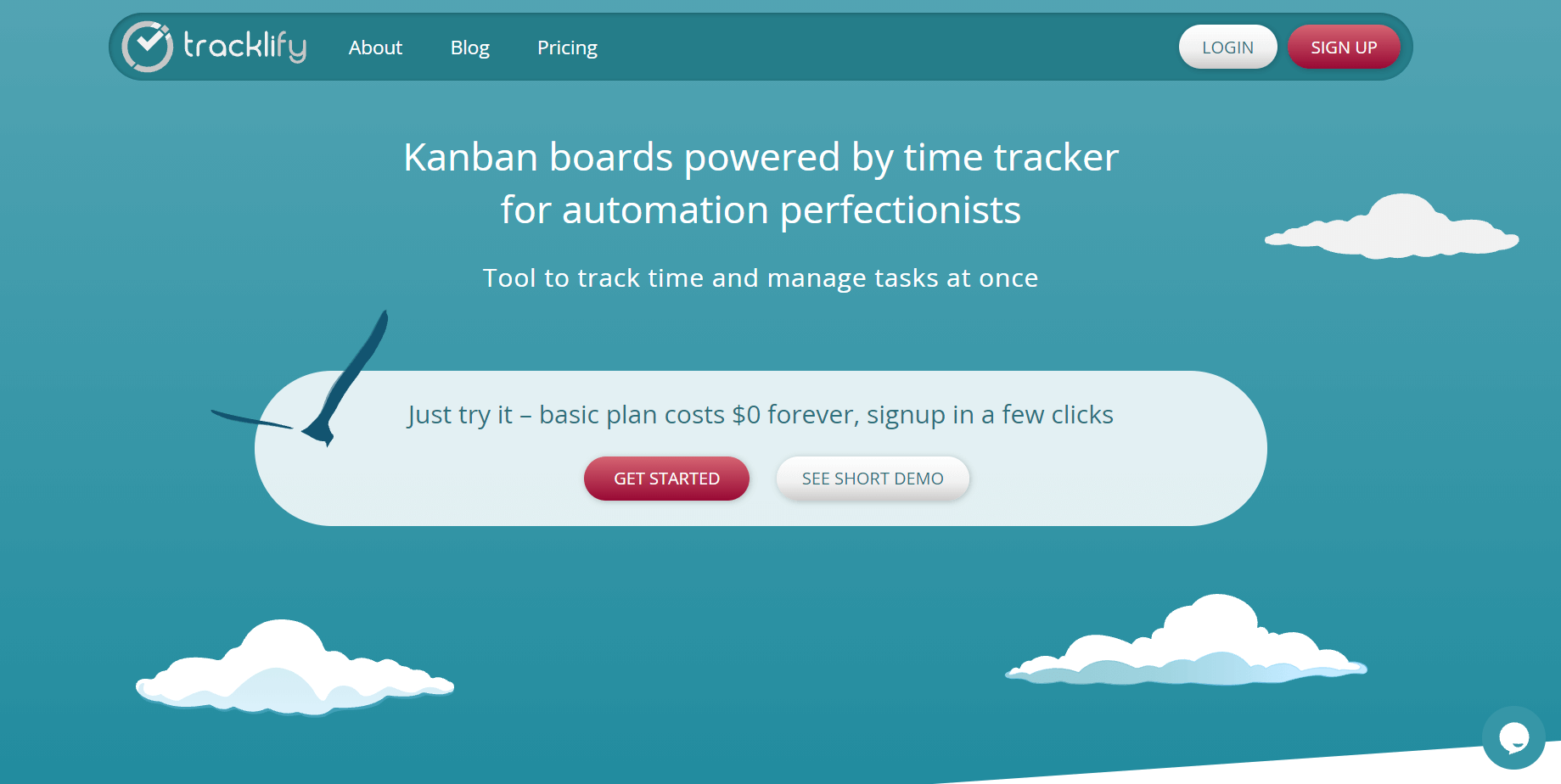 Tracklify is an advanced project management tool with an in-built Kanban board. Compared to other office management tools, Tracklify saves users' time by making a lot of typical project progress-tracking actions for them. Particularly, the program drags cards on board, measures spent time, highlights priority tasks, and so on.
Due to its minimalistic and simple UI, users can start using the tool without learning. You have to click on just a few buttons, and everything else is done for you under the hood.
Key features and use cases:
Time tracker app
Progress tracker
Task prioritization
Powerful Kandan boards
Invoicing system
Pricing:
The best part of using Tracklify – it offers a rich unlimited free plan. You can also upgrade to its more advanced yearly plan just for $5/ month per user.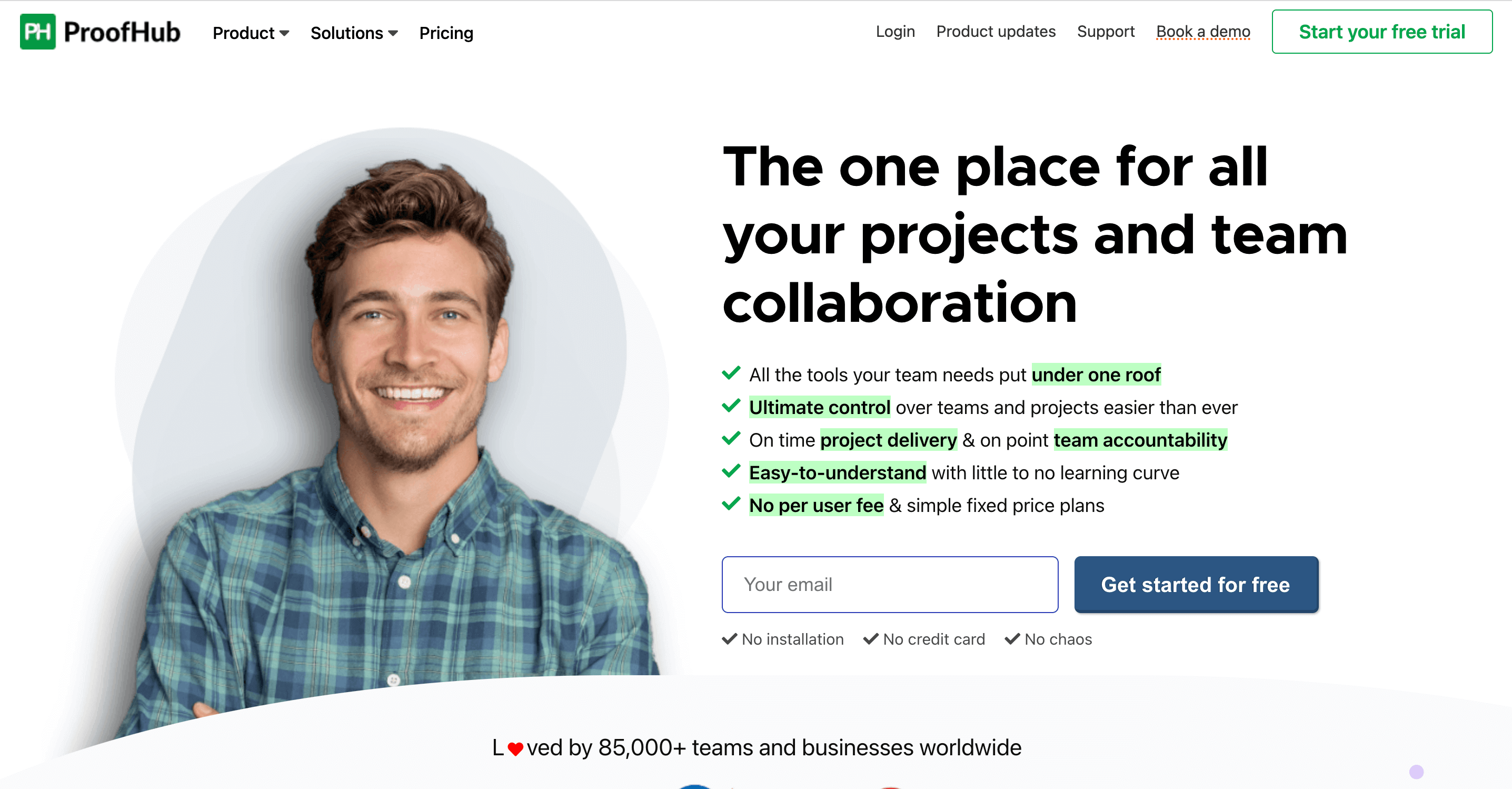 Whether you are a remote worker or an in-office team, ProofHub helps you better collaborate with your team and lets you do real-time task management in one centralized location. ProofHub helps you easily assign projects, manage team roles, prioritize tasks, centralize all project discussions, share files, and ultimately improve your team's productivity.
Key features and use cases:
Multiple Views:

Organize and streamline all team members' tasks and accountability, check dependencies, and effectively plan the resources.

Real-Time Team Collaboration:

You can do seamless project discussions, and one-to-one chats, grab specific employees' attention and even share, review & proof the files using ProofHub.

Customized Roles:

Get ultimate control over who gets to access what in your team as per the project's needs and organizational workflow.

Insightful Reporting:

Get a detailed view to evaluate how much work you and your team have done and identify what works to boost your team's productivity.
Pricing:
Demo:

Want to know about ProofHub in more detail? Book a free demo.

Free Trial:

Try ProofHub for 14 days at zero cost.

Essential:

Get 40 projects, 15 GB of storage, unlimited users, and core features at a flat price of $45 per month, billed annually.

Ultimate Control: Get unlimited projects, 100GB of storage, unlimited users, core features, and advanced features at a flat price of $89/month, billed annually.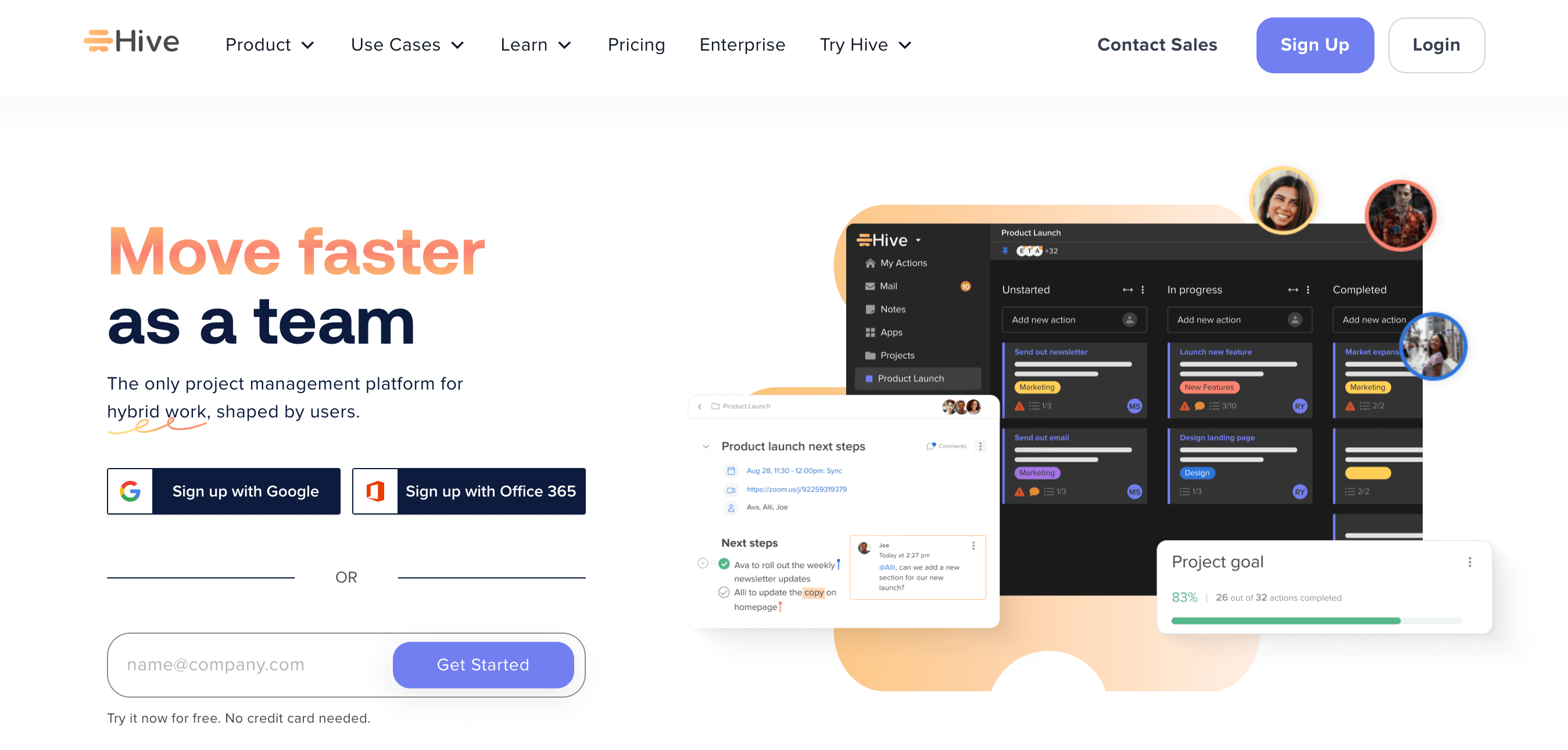 Hive is one of the best project monitoring tools, which provides extensive project management solutions for hybrid work. Their action cards are the building blocks that let you upload files, provide feedback with proofing and approvals, tag each other, and leave comments with @mentions.
Key features and use cases:
In addition to task management, time-tracking, and resource allocation, Hive provides additional features like:
Integrations: Get m

ore than 1000 integrations with apps, including Slack, Dropbox, Salesforce, Zoom, and more.

Hive Automate: Automate your workflow and tasks.
Flexible project layouts: Use six different project layouts – Kanban, Gantt, Calendar, Portfolio, Table, and Label View.
Pricing:
Hive offers various pricing models starting from a 14-day free trial to $12 per user/month. They also offer customizable pricing options for enterprises with sophisticated needs.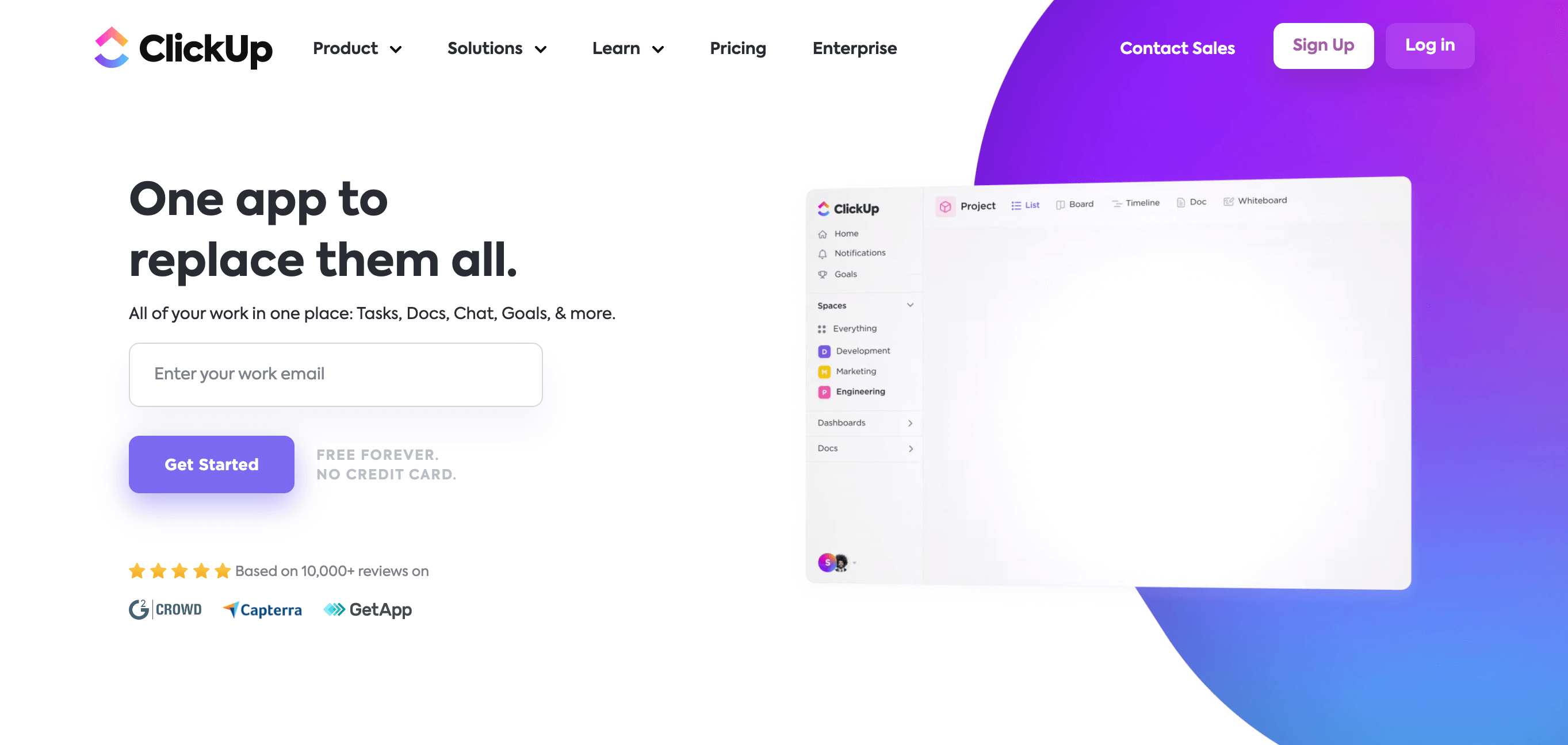 ClickUp is one of the top-rated project management tools that assists you with work planning, organizing, and collaborating. It provides solutions for every type of team – Engineering, Product, Design, HR, Marketing, and Operations.  
Key features and use cases:
Custom views:

Use custom views for different teams like Board View, List View, Box View, and much more.

Assigned comments: Assign comments to teammates so they don't miss out on details.
Agile team metrics: With features like Velocity chart, Burndown chart, and Burnup chart, manage your agile team more effectively.
Reminders: Set reminders never to miss deadlines.
Pricing:
Along with the free plan, ClickUp offers various pricing modes for different team sizes.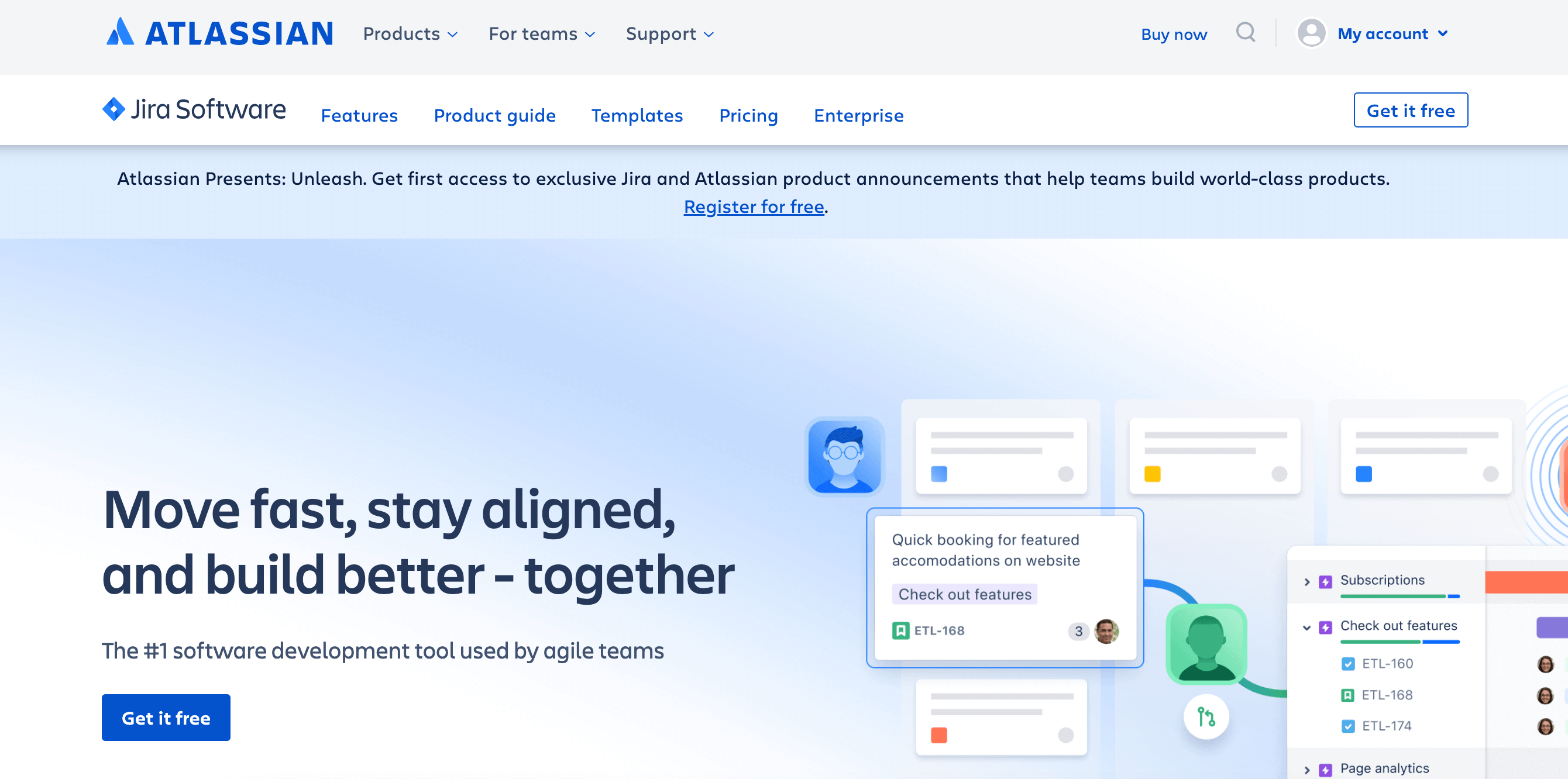 If you are looking for the best tool to track the project progress of your software development team, Jira by Atlassian is the top choice. Leading companies like eBay, Spotify, and Cisco prefer Jira for project management.
Key features and use cases:
Pricing: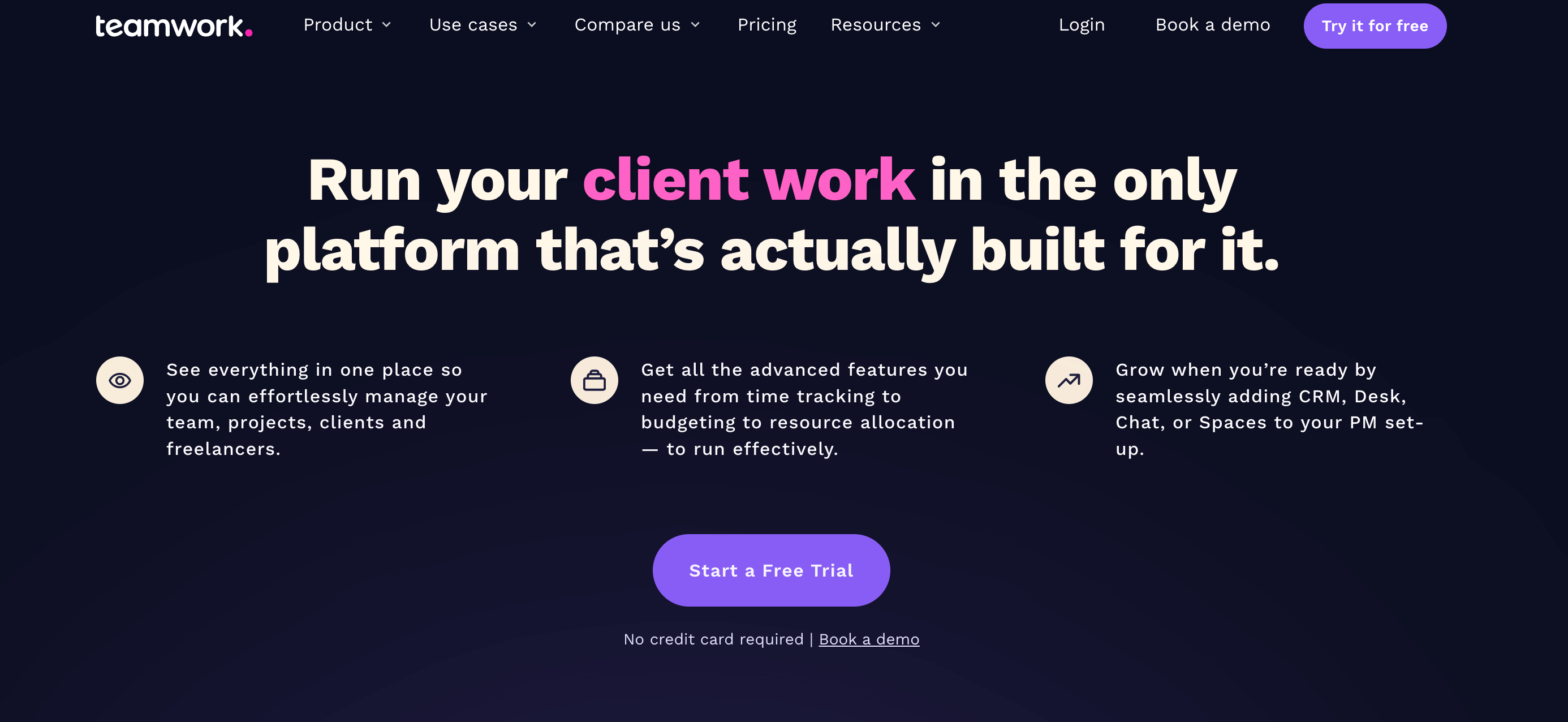 Teamwork is a user-friendly, flexible, and feature-rich project planning tool that grows with you. One of its key features, which makes it stand out from other tools, is the Invoicing feature. 
Key features and use cases:
Pricing: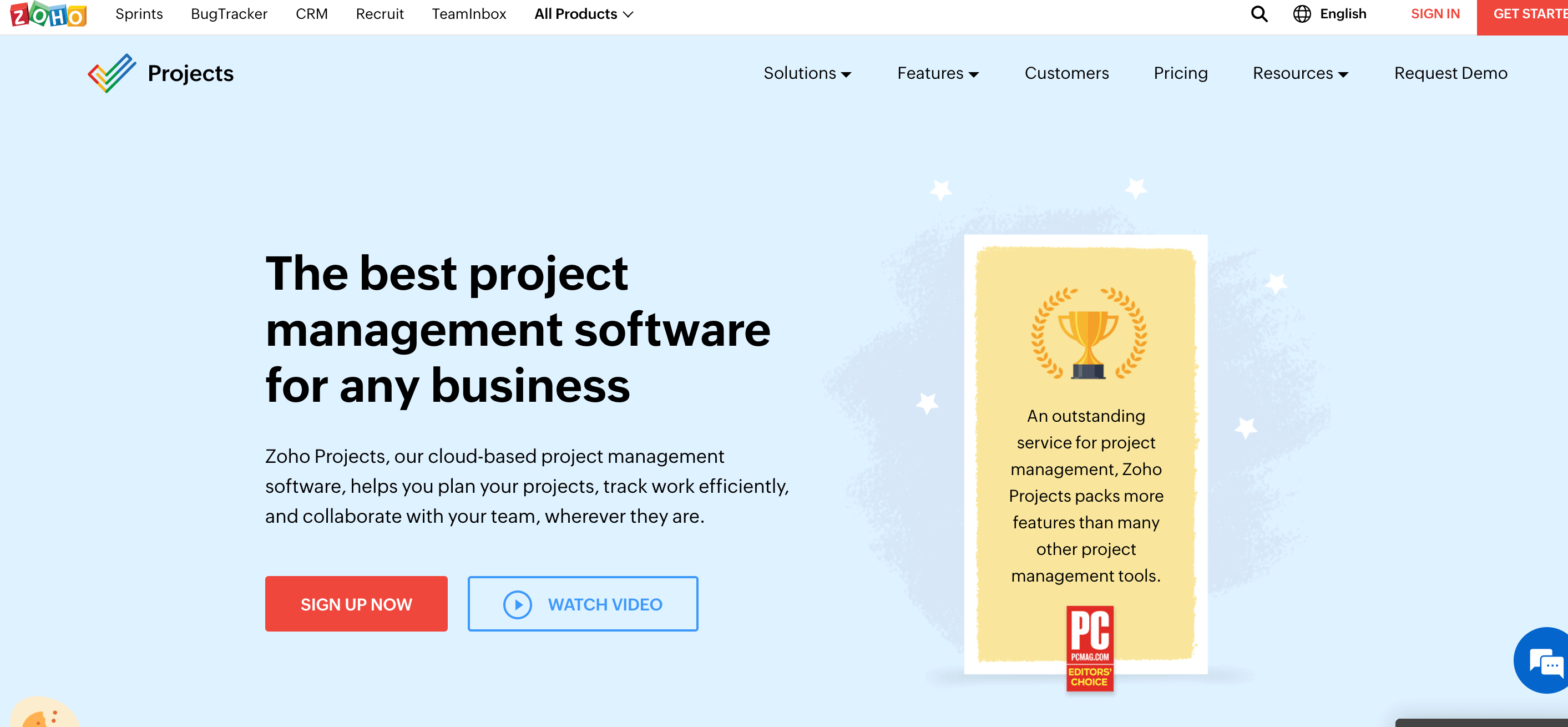 Zoho Projects is a renowned name among the tools for tracking projects which helps you plan your tasks, organize the work, and collaborate with your team efficiently, wherever they are. Many big names like TATA Chemicals, DELL, HDFC Securities, and Stanford University use Zoho for their project tracking purposes.
Key features and use cases:
Pricing: 
Zoho Projects offer a freemium model for up to 3 users. Other plans are: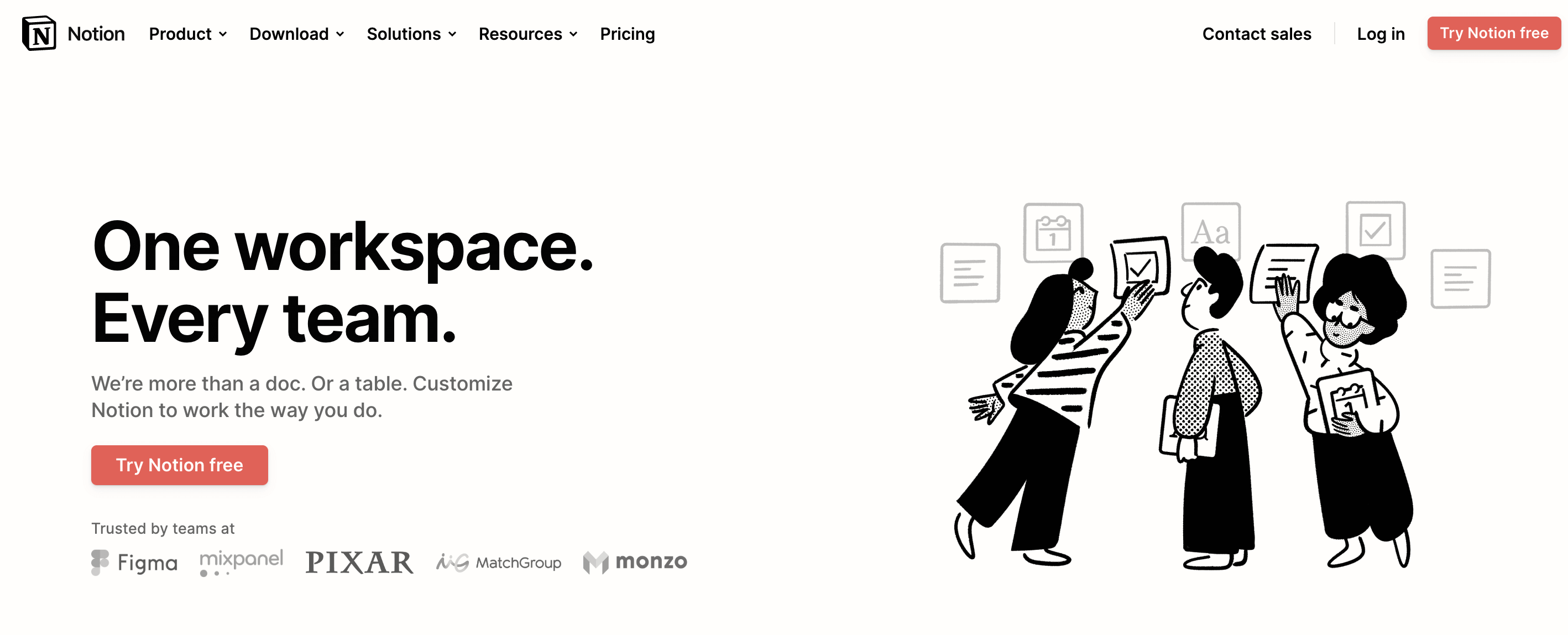 Notion is an evolving project planning tool with an intuitive interface and appealing management features. Its easy-to-understand interface lets you take notes and collaborate with a single tick. Tables, Checklists, and Calendars are what make Notion one of the best project tracker systems.
Key features and use cases:
Integrations:

Integrate Notion with Slack, Jira, Figma, GitHub, and more to bring all your work together.

Templates: Use interactive templates to keep your work structured and organized, avoiding extra actions.
Roadmap: Create an order for tasks to be performed.
Pricing: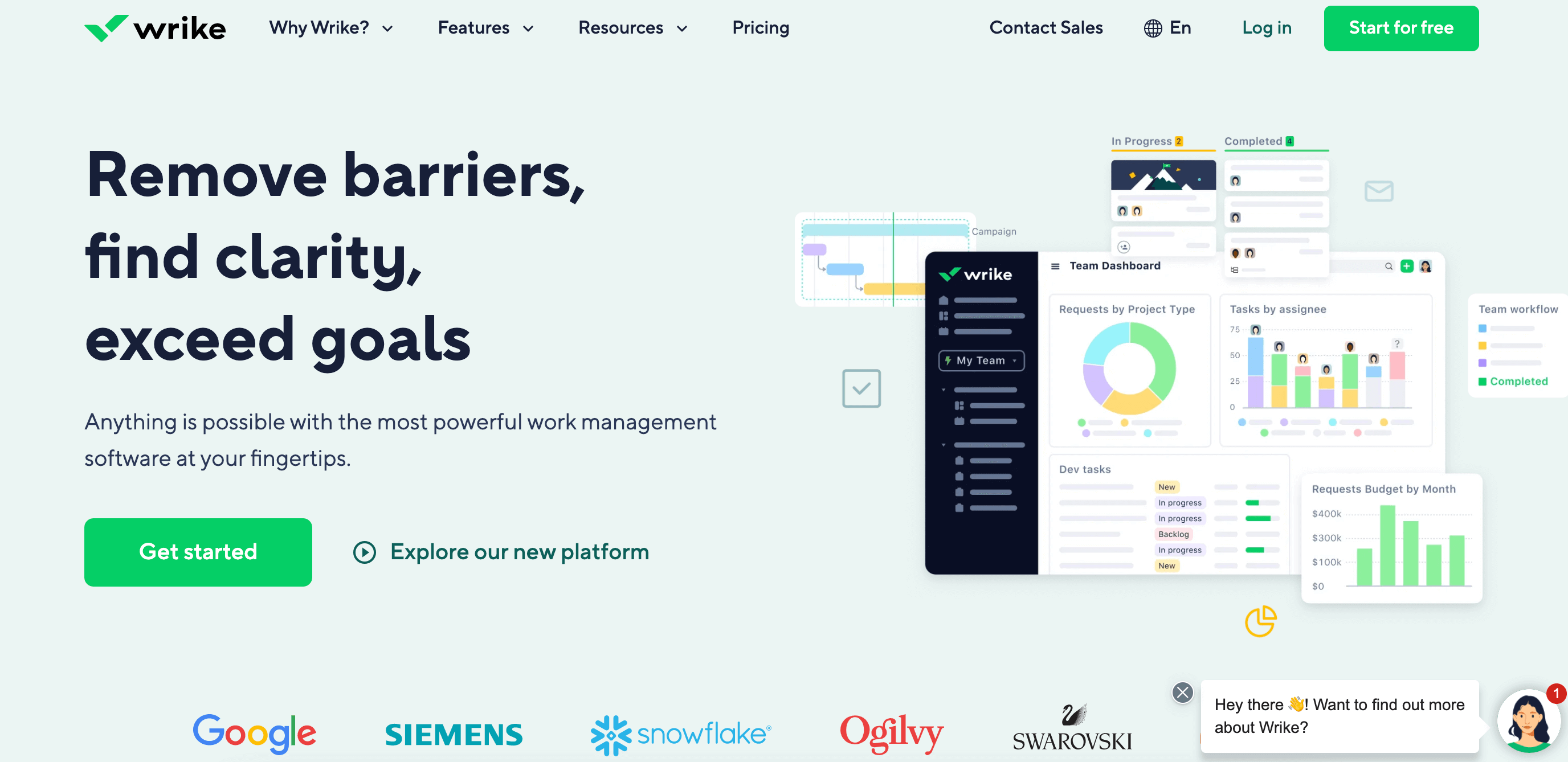 Wrike is one of the best project management software widely used by companies of all sizes, from startups to giants like Google and Simens. In addition to agile project management and workflow automation, Wrike offers tons of other exciting features to help you remove barriers and exceed goals.
Key features and use cases:
Dashboards:

Keep your tasks organized in one place with the help of Kanban boards, lists, calendars, etc.

Analytics: Track the real-time progress with features like Gantt Chart and Performance chart.
Forms and Requests: Create requests and custom forms powered by conditional logic.
Pricing:
Conclusion
As a team leader or a company founder, it is essential to keep track of all the internal workflows and the progress of your projects. But, due to limited time and more critical tasks on the table, project management often becomes a real headache. Therefore, it is vital to select the ultimate project management tool that is collaborative, easy to use, and scalable. 
Hopefully, this list comprising some of the best IT project management tools helps you choose the most suitable software which aligns with your company's work process. 
If you want us to feature your project management tool in this list, contact us with your request. After a thorough assessment, we'll decide whether it's a valuable addition.