As surprising as it might sound, with its 30-year-long history, PHP is still relevant today.
And it's absolutely fair since this programming language is open-source, free of charge, and offers comprehensive documentation as well as a broad selection of databases. In addition, websites built in PHP are renowned for their exceptional scalability, powering your site to grow and evolve as your business does.
Also, PHP enables straightforward maintenance since the PHP code is easy to read and understand, meaning that in case of a bug, your site will be up and running again in a short time.
Not to mention outsourcing PHP web development has always been in demand due to its relative affordability. The latter is the result of an enormous pool of PHP experts (think of those thirty years on the market!), which, in turn, makes choosing the right provider a daunting task.
The good news is that we've compiled a list of the top PHP developers to help you choose the best-fit service provider.
The Best PHP Developers For Scalable Website Development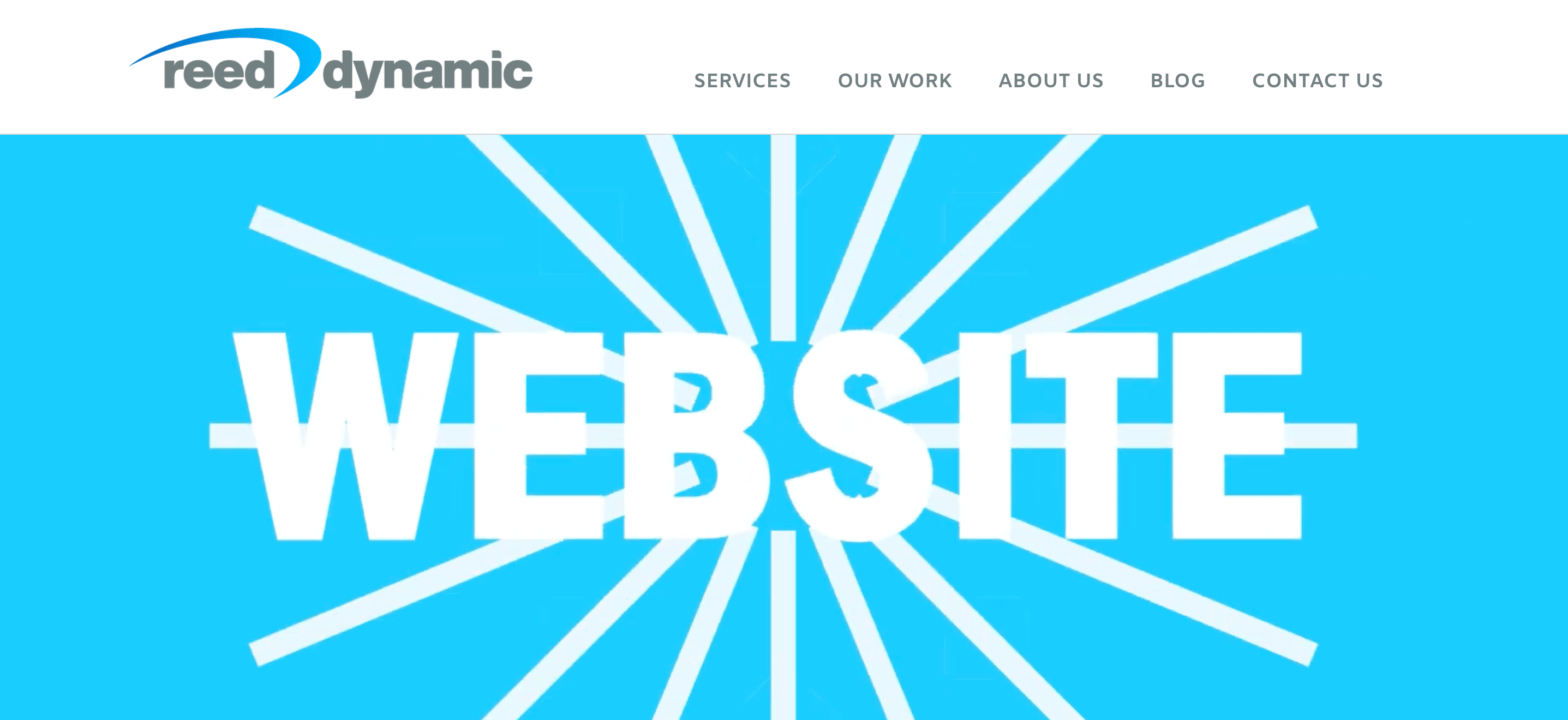 Reed Dynamic started its path as a freelance website designer in Ann Arbor, Michigan, in 2010. As of today, it has grown into a full-service web design, development, and IT services company that offers a wide range of services, from UX design and custom website development to wireless network installation.
For web development, they use a variety of programming languages and frameworks, with PHP accounting for 50% of their projects.
According to Reed Dynamics, they start each project by identifying what makes their clients unique and helps them stand out from the competition. They promise to help you build exceptional digital experiences by employing their enormous passion for strategy, design, and development.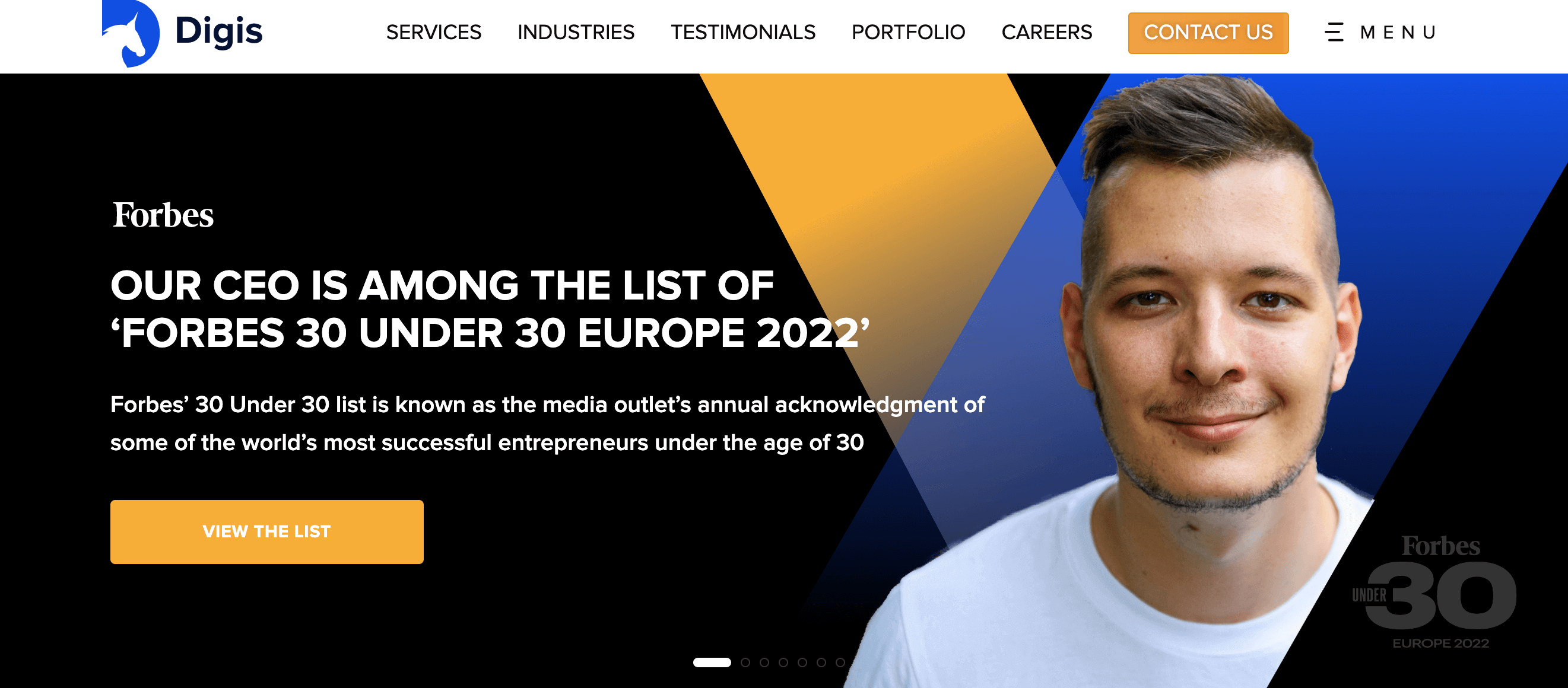 Founded in 2015, the award-winning IT company, Digis is headquartered in New York and has three offices in Europe — Romania, Poland, and Ukraine. With over 150 talents on board, the firm offers smart outsourcing, staff augmentation, and dedicated team services to help you with web & mobile design and development and intelligent software engineering.
The team at Digis has significant experience in web development, which takes up half of the projects in their portfolio. They use PHP, Ruby, and JavaScript in equal proportions to build high-performance websites. 
Industry-wise, they could be your best choice if you're looking for a team with expertise in Healthcare, Travel & Hospitality, Media & Entertainment, Fintech, Mobility & Transport, and Education.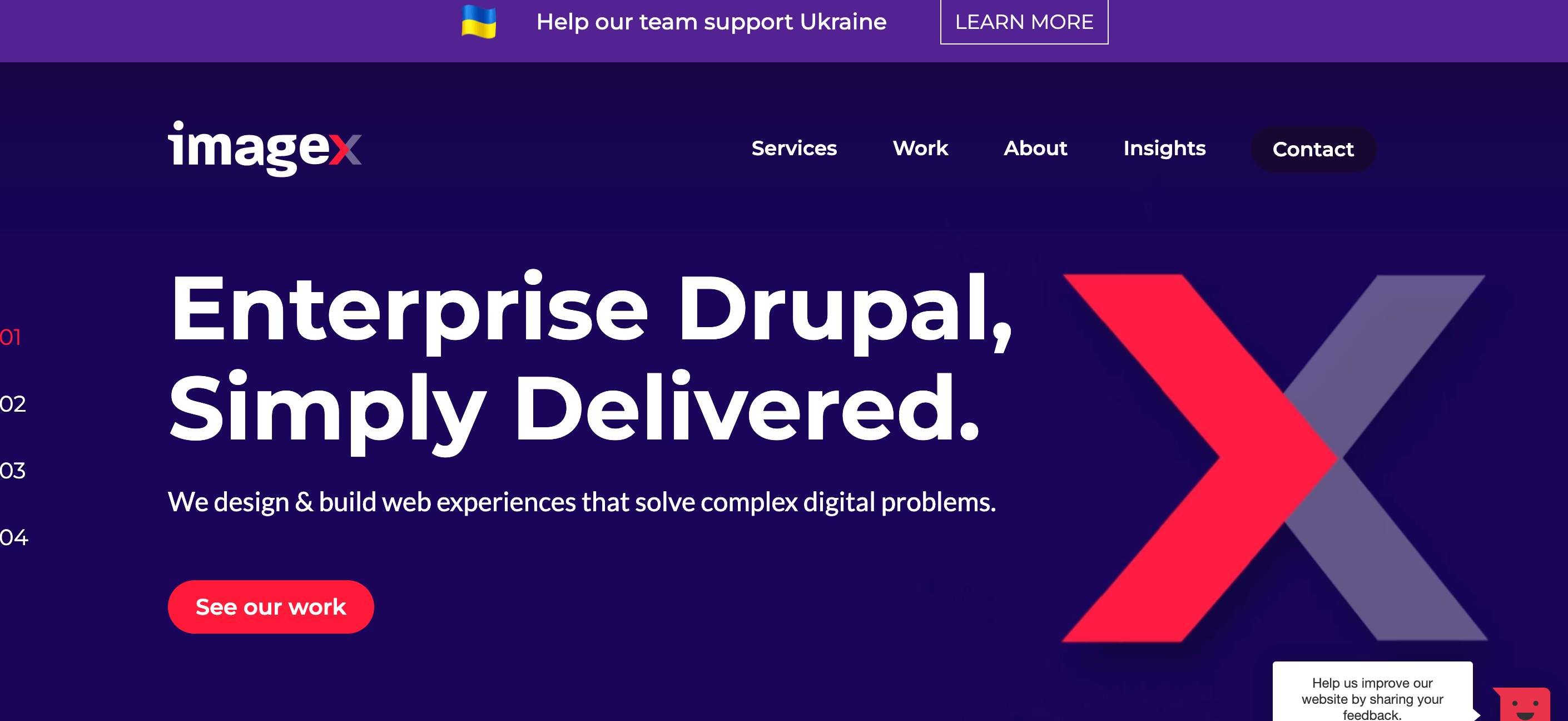 The ImageX experts effectively utilize their 20 years of experience to provide enterprise-level organizations with complex technical solutions and create meaningful digital experiences.
With offices in Vancouver, Canada, Kyiv, Ukraine, and São Paulo, Brazil, and a number of staff members based in North America, the company provides a global team of the best PHP developers who deliver solutions for the Education, Business Services, Information Technology, and Non-Profit sectors. 
Their notable clients include Apple, Stanford, YMCA, Samsung, and Adidas. According to ImageX, every smart solution begins with a well-thought-out strategy, and their team of experienced consultants follows a data-driven approach to ensure the success of each web project.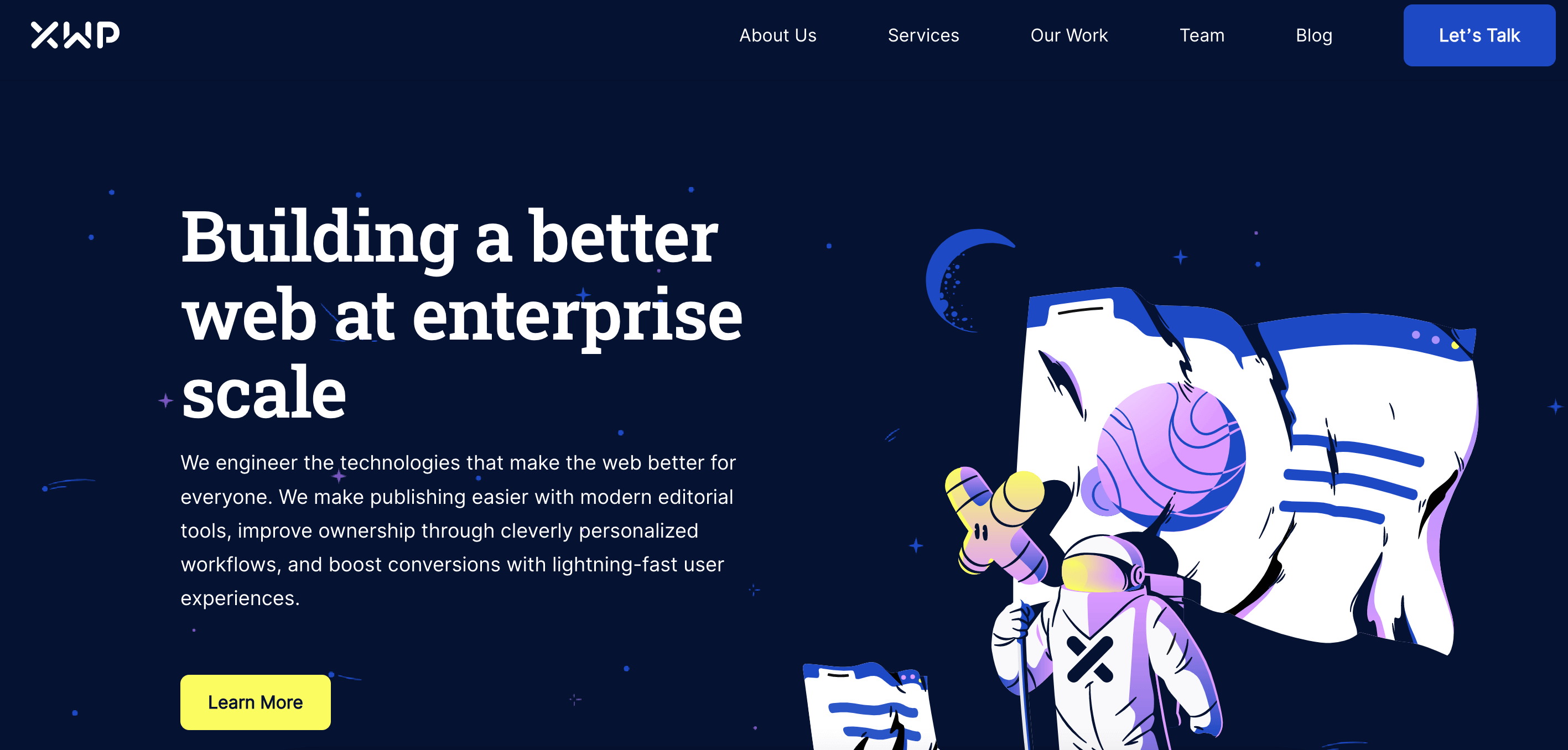 Started as a small web agency in 2005 in Melbourne, Australia, XWP has grown into a great company with global ambition. Their team focuses exclusively on web development and design, with PHP development services dominating their tech stack. 
They work mainly with enterprises — 85% of their past and current clients are big names in tech, publishing, and media, including Google, Pantheon, Heavy, Rolling Stone, Forbes, and others.
These guys view website performance as something other than high loading speed. Believing it's also about user experience, conversions, and keeping customers engaged, they build high-converting websites with this idea in mind.
XWP has worked chiefly with the Arts, Entertainment & Music, and Media industries, so if you have an idea for a PHP web development project in one of these domains, consider hiring this prominent company.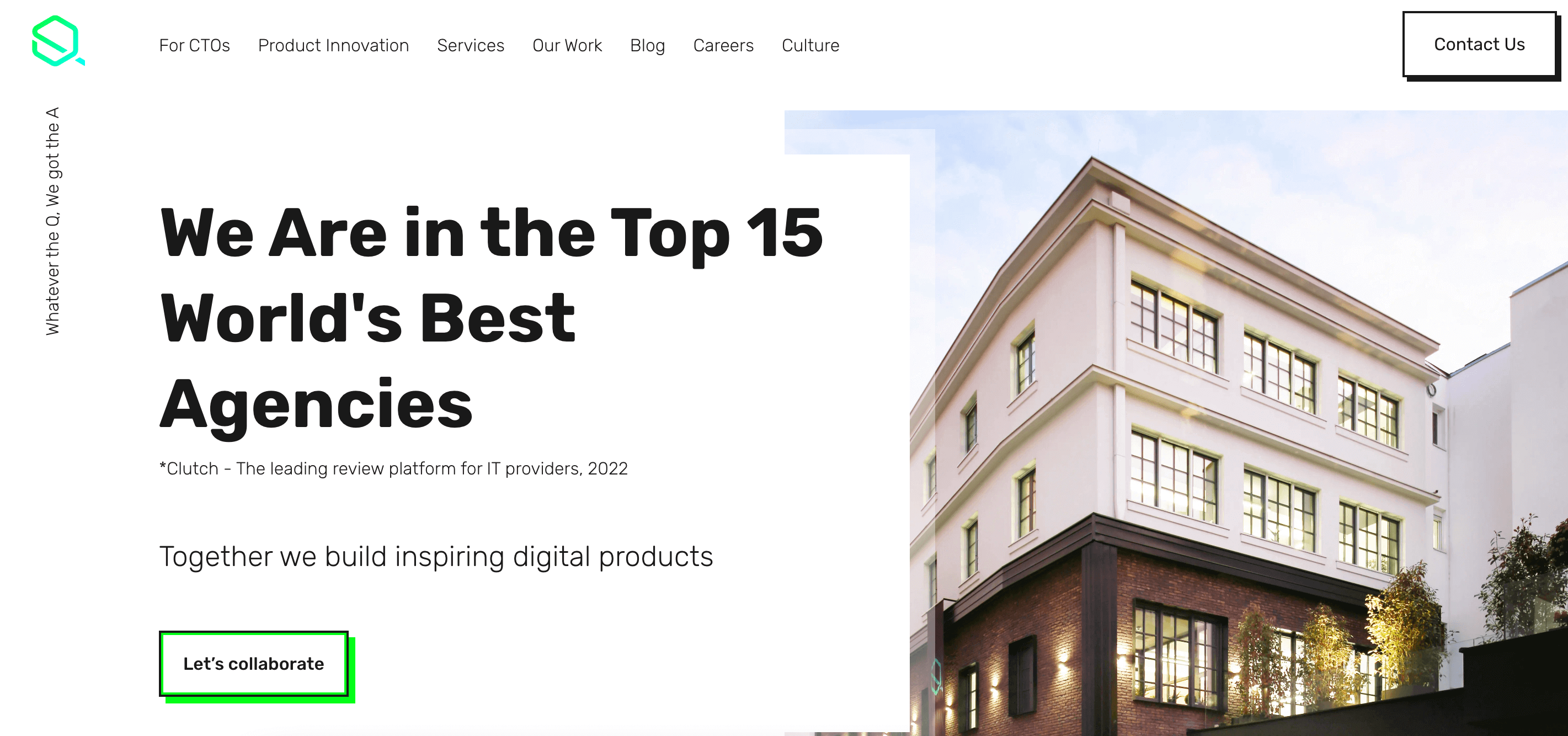 Founded in 2013, Q agency is Europe's fastest-growing development and design agency. The firm has a headquarters in Zagreb, Croatia, and offices in London, the UK, Zürich, Switzerland, and Belgrade, Serbia.
Over 350 experts at Q agency design and build high-grade digital solutions and scale-up dedicated teams for global brands, enterprises, agencies, and startups. Their celebrity clients include The Times, Coca-Cola, BBC, Nestle, Volkswagen, Walmart, Audi, and Pfizer, to mention a few.
The team at Q agency is extremely client-centric: a tailored approach, transparency, and partnership are their core collaboration principles. If you seek to hire PHP developers to help you with a Healthcare, Education, Financial Services, Media, Hospitality & Leisure, or Business Services project, Q agency has you covered.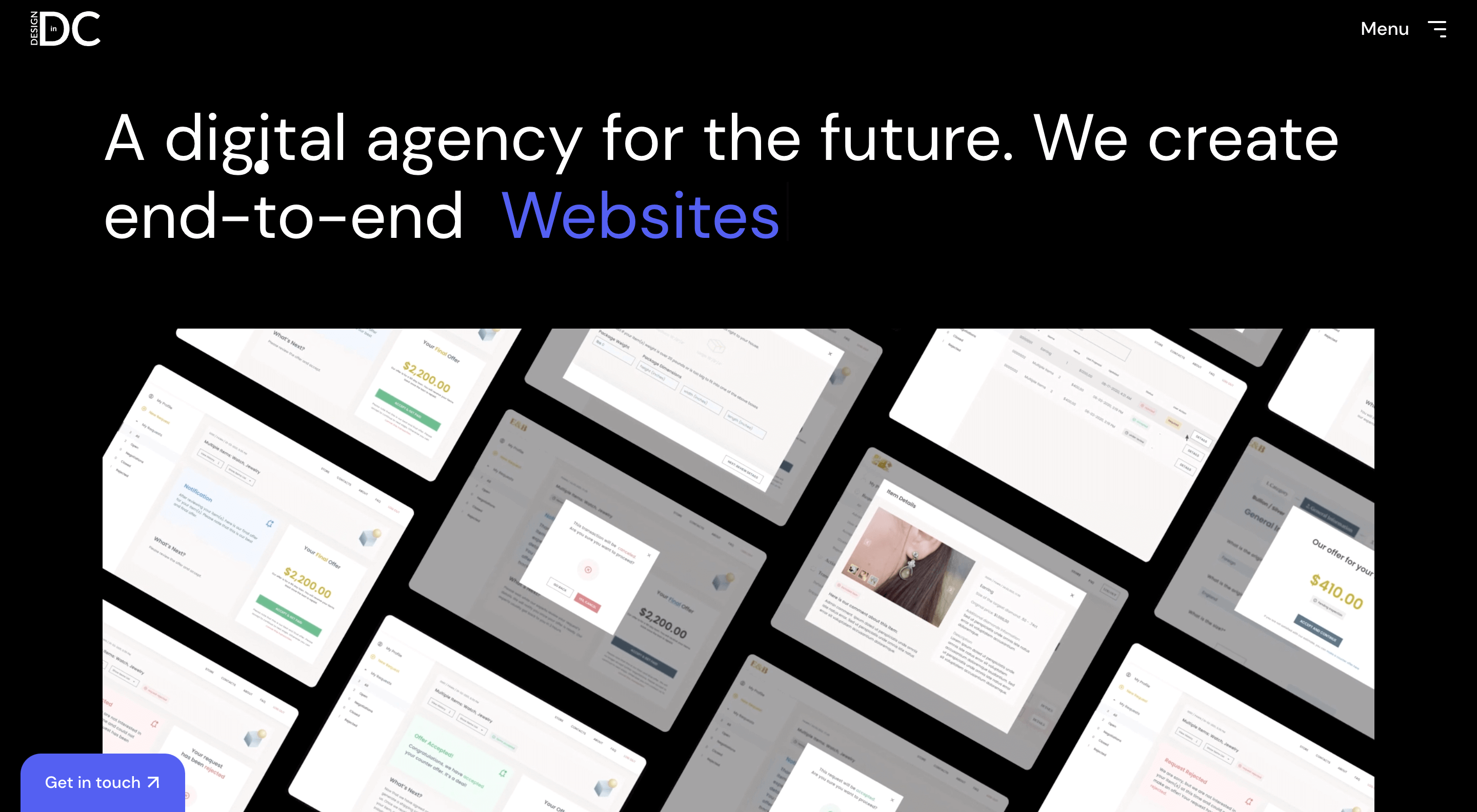 One of the top PHP development companies, DesignInDC is an award-winning boutique agency based in Washington, DC. They have over 7 years of experience creating websites and apps that are fully customized, scalable, easy to manage, and have a creative twist. Regarding programming languages for building websites, the DesignInDC team works exclusively with PHP. 
According to DesignInDC, everything they create is made with the future in mind. They're creative and driven and painstakingly check and recheck every deliverable.
Their team of over 50 experts has successfully delivered more than 300 projects for small and medium business clients. They have great expertise in providing solutions for Business Services, Arts, Entertainment & Music, Consumer Products & Services, Supply Chain, Logistics & Transport, and other verticals.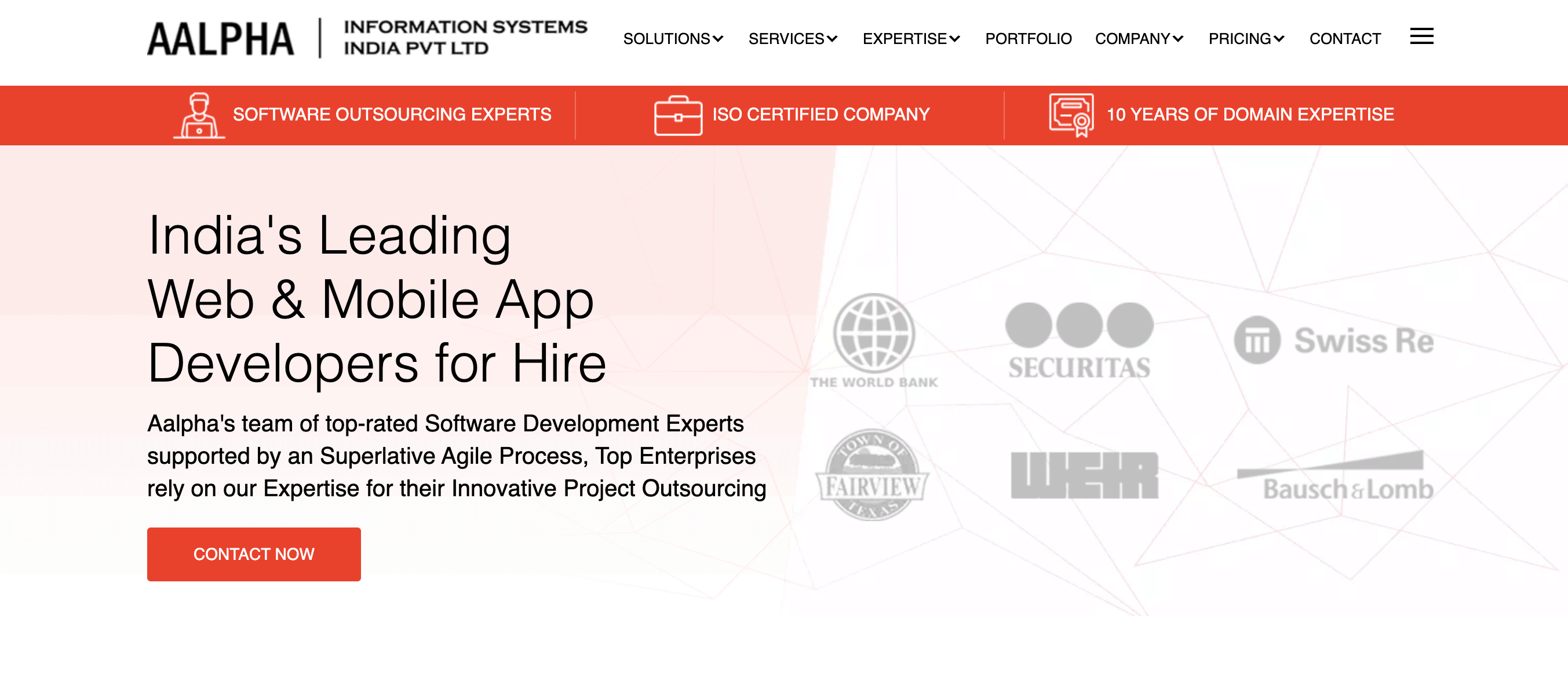 If you seek to hire a high-quality and affordable PHP development services provider in Asia, consider partnering with Aalpha Information Systems India Pvt. Ltd., one of the best PHP developers in the region. Aalpha Information Systems India Pvt. Ltd. is a full-service software development company that delivers robust web and mobile applications for companies of all sizes.
Founded in 2008 and headquartered in Bangalore, the "Silicon Valley of India," the company has offices in Wilmington, DE, USA, Sandane, Norway, and Hubli, India. Around 300 team members at Aalpha Information Systems India Pvt. Ltd. have delivered over 5,500 projects for clients from more than 45 countries.
Industry-wise, their team has accumulated significant experience in creating digital products for Healthcare, Retail, eCommerce, Travel & Tourism, Education & eLearning, Banking & Finance Solutions, Automotive, Logistics & Transportation, Media & Entertainment, and Publishing & Advertising.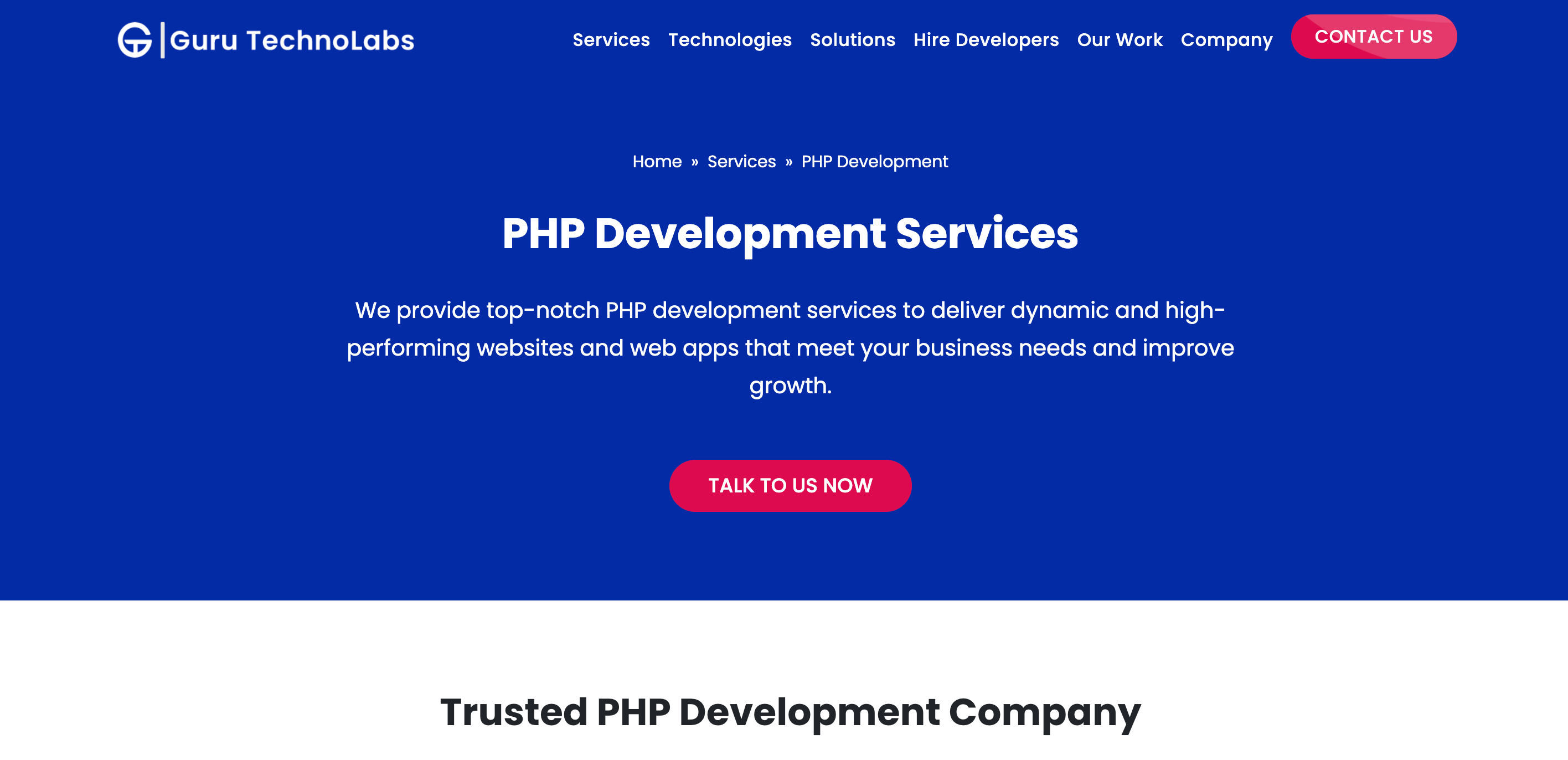 Guru TechnoLabs is a leading web and mobile app development company that provides top-notch solutions to clients worldwide. Established in 2013, the company has a team of 100+ skilled professionals who are experts in PHP development, web design & development, mobile app development, eCommerce development, digital marketing, UI/UX design, and more. 
With a focus on delivering high-quality PHP development services and innovative solutions, Guru TechnoLabs has helped numerous businesses across various industries to achieve their goals. The company's expertise in PHP frameworks like Laravel, CodeIgniter, Yii, and CakePHP has earned it a reputation as one of the top PHP development companies in the industry.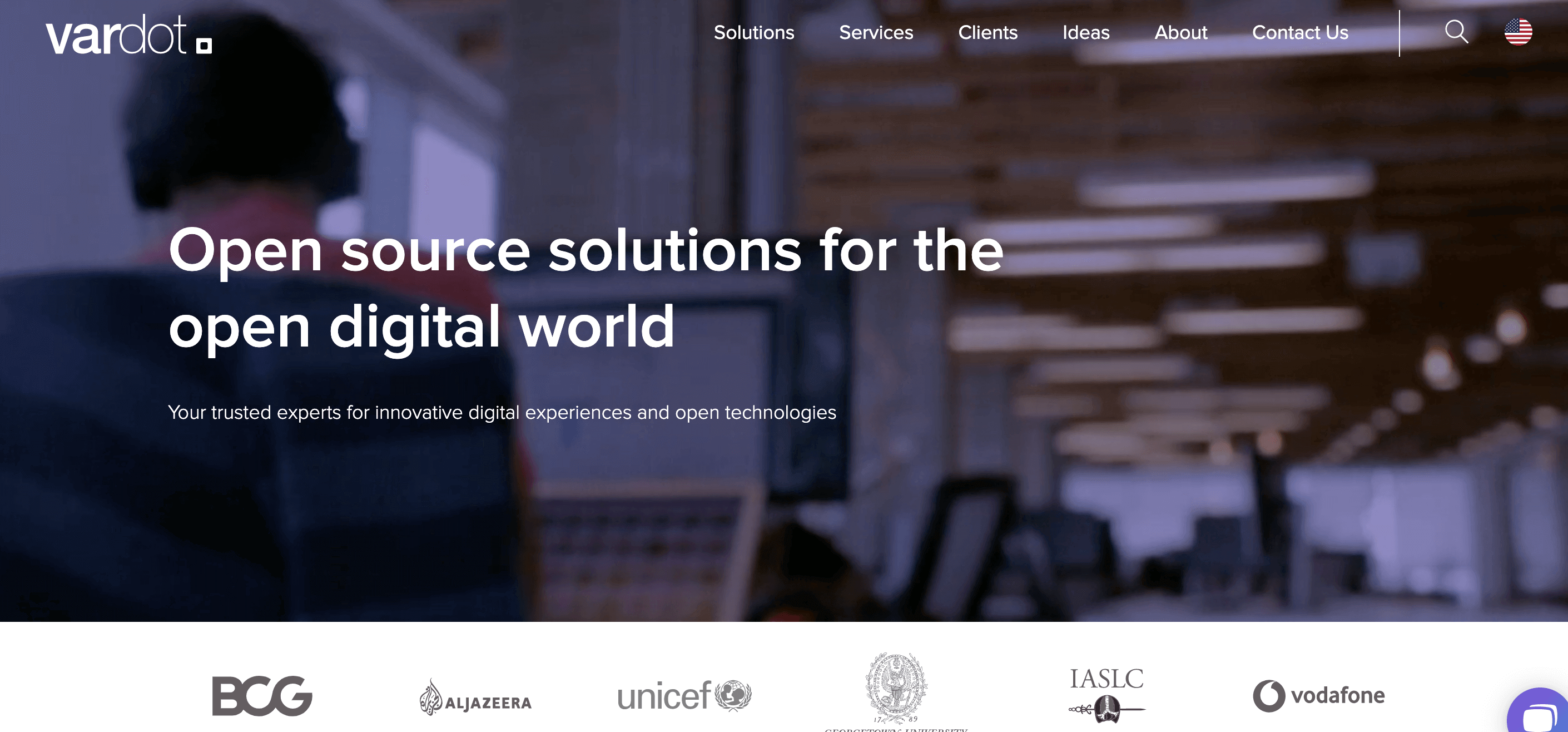 Headquartered in Santa Clara, CA, USA, and having two offices in the Middle East (Cairo, Egypt, and Amman, Jordan), Vardot is a leading PHP web development company worldwide. 
The Vardot team is dedicated to helping enterprises achieve digital transformation through cutting-edge web development and design solutions. Their past clients are global giants such as Vodafone, Orange, United Nations, UNICEF, and other big names.
During 12 years on the market, they have successfully launched over 200 platforms for clients belonging primarily to the Education, Government, Media, and Non-Profit sectors. Innovation, people, collaboration, reliability, and commitment are their core values, which couldn't sound more inspiring.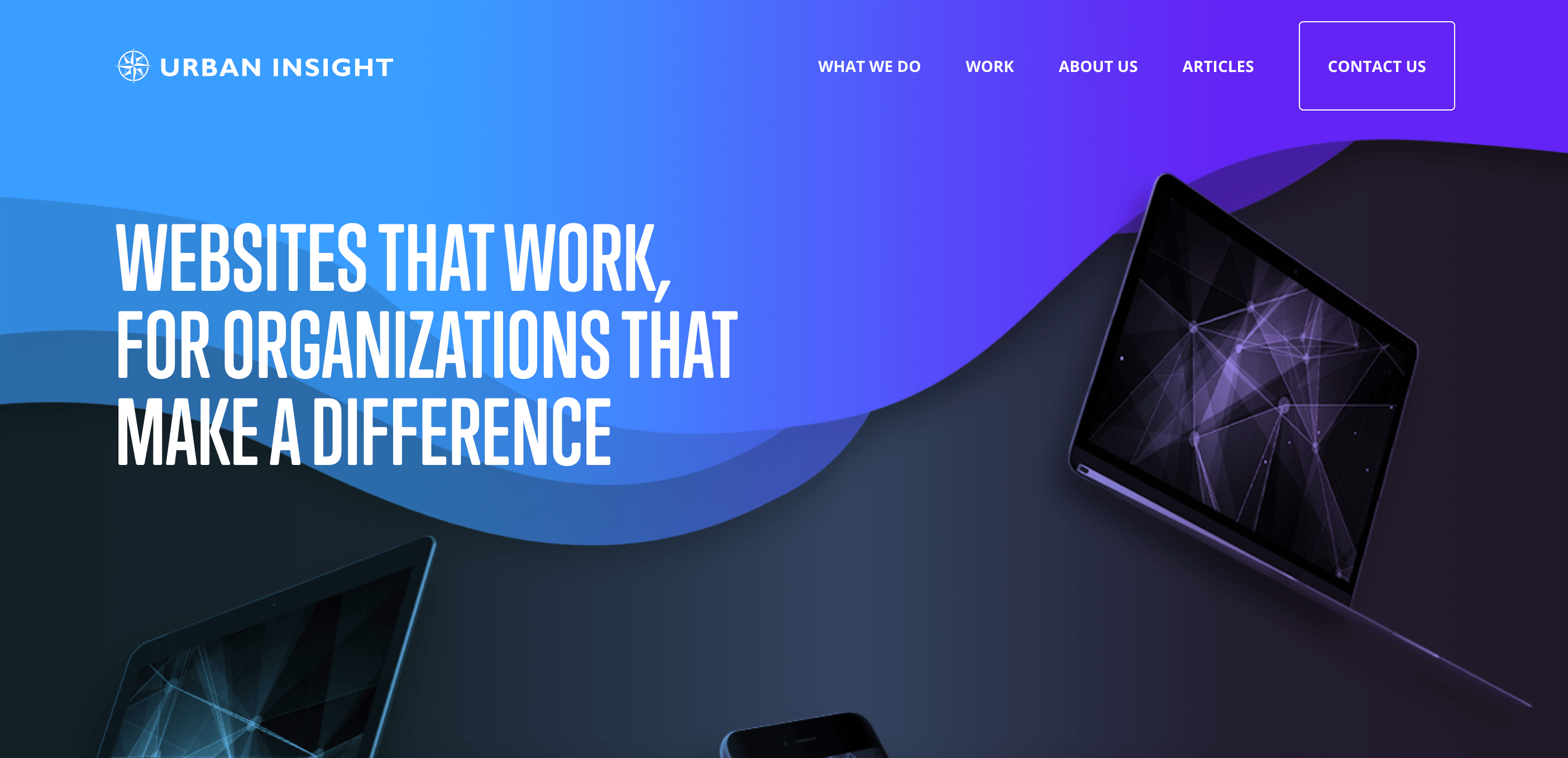 If years of experience matter most to you, consider partnering with Urban Insight, an LA-based web development company founded in 2000. For over 20 years, they have planned, designed, and built advanced websites using open-source CMSs like Drupal and WordPress and coding sites from scratch with PHP and JavaScript, with PHP accounting for 75% of projects of this kind. 
The team at Urban Insight is genuinely passionate about their work. As they say, they leverage technology to achieve their client's goals, not for technology's sake. For this, their PHP experts thoroughly analyze their clients' goals, data, and needs to create a tailor-made winning digital strategy. 
Urban Insight has extensive experience working on projects in Higher Education, Urban Planning, Cultural Arts, and Legal Aid Services sectors.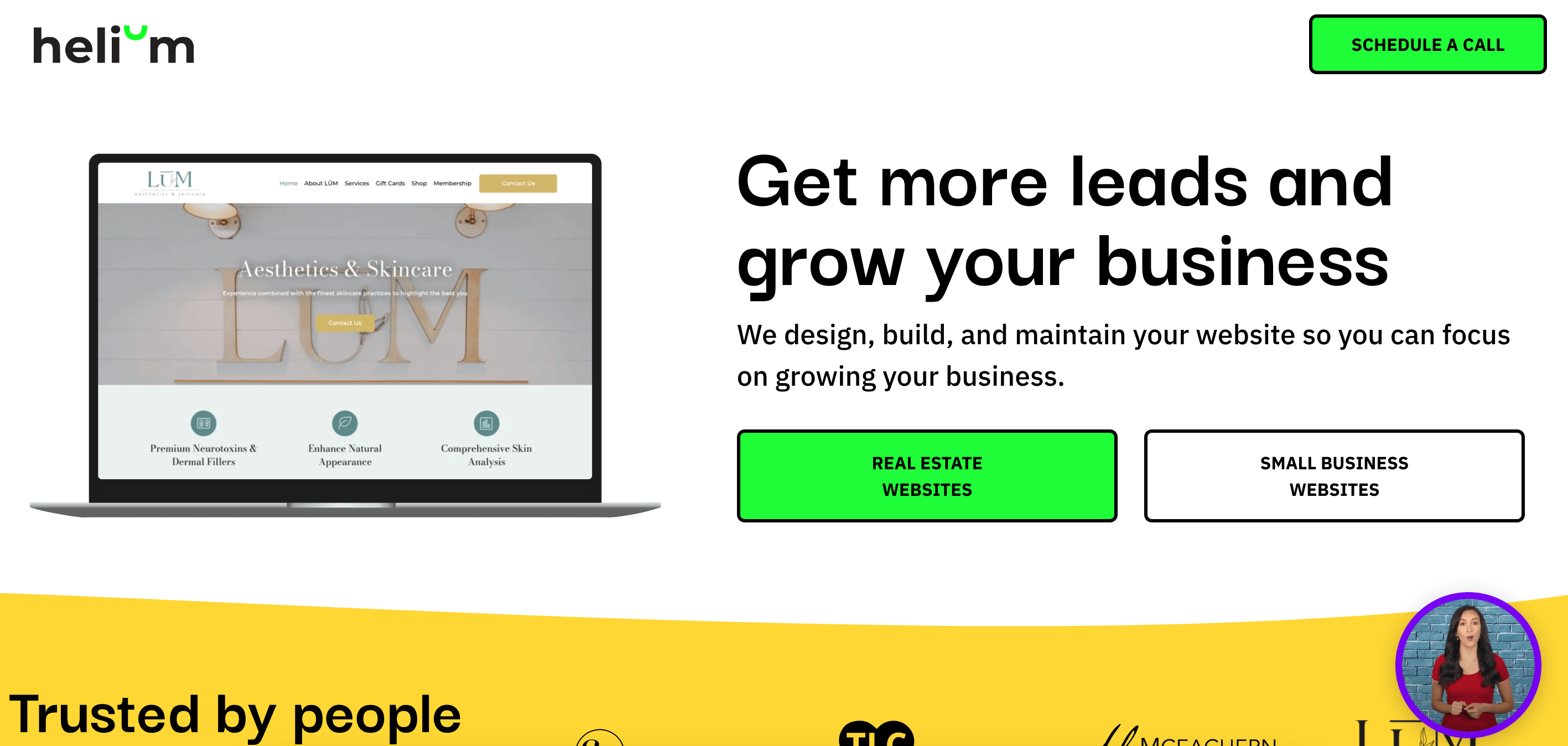 Helium Sites is a web development company founded in 2015 in Atlanta, GA. The company uses exclusively PHP for programming websites, so you can rely on them if you seek developers with narrow PHP expertise.
Helium Sites designs, builds, and maintains mobile-friendly websites tailored to their clients' business goals. Every website created by their team includes 24/7 security monitoring, daily technical updates, and their Hack Free Guarantee. 
Absolute pricing transparency distinguishes Helium Sites from other PHP development agencies. They charge a monthly fee, and you don't need to pay extra costs for website changes or technical updates.
Most of their past and current clients are small businesses that belong to the Non-Profit, Real Estate, Business Services, Legal, Healthcare, and other sectors.
Conclusion
A robust, secure, high-performance website is vital for any business to stay competitive in today's hyper-digitized world. With its long history of evolution and the host of benefits it offers, PHP is a decent choice for your future website.
Hopefully, our list of the top PHP development companies will help you find a reliable PHP partner with the domain expertise and experience you've been looking for.
Feel free to write to us if you want to see your PHP development company on this list. After a thorough review, we'll consider featuring your team.