Video content has evolved into an indispensable component of business marketing, boasting immense popularity, remarkable impact, and the ability to yield a higher Return on Investment (ROI).
Videos tend to linger in people's memories more effectively than other forms of content.
The surging demand for video content has led businesses to capture a greater volume of footage than ever before. However, the raw footage often needs more visual allure to captivate audiences.
The true magic, in fact, unfolds during the post-production video editing stage—a phase where the raw material is transformed into a compelling visual narrative.
If you find yourself pondering over the process of transforming your videos into captivating visual masterpieces, you've come to the right place.
In this article, we present a selection of the best video editing services in 2023 and the years to come. These programs stand at the pinnacle of the market, offering you a comprehensive array of options.
Take the time to explore each service meticulously, ultimately selecting the one that aligns best with your requirements.
The Best Video Editing Services For A Compelling Visual Narrative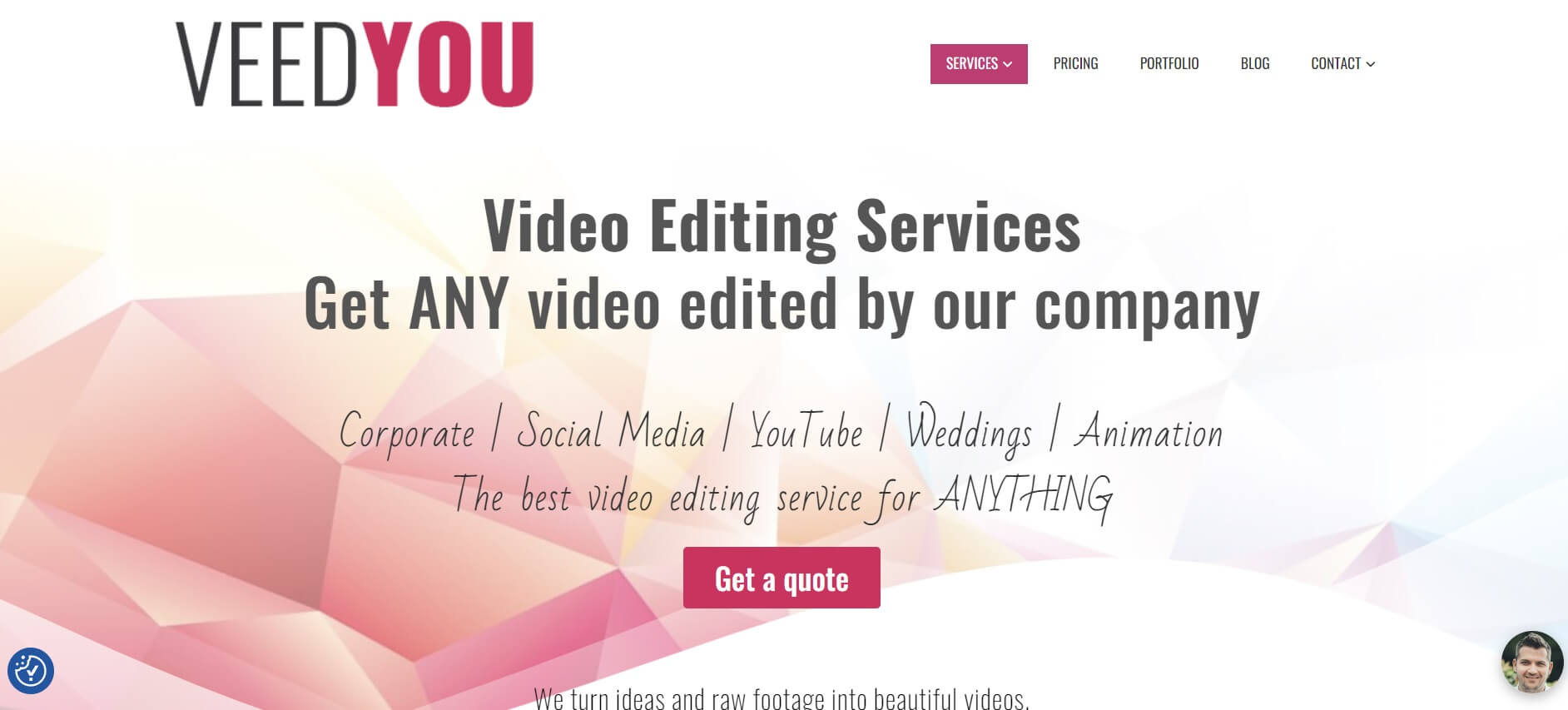 Veedyou Media is a specialized agency that provides expert video editing services for various purposes, including corporate, travel, home & family, wedding, and social media videos.
Their team of skilled video editors can transform your raw footage into captivating videos that leave a lasting impression.
The core mission of their video editing service revolves around helping clients share their stories and connect with a wider audience through the medium of video.
Veedyou Media is committed to handling all aspects of video editing, saving clients valuable time. This, in turn, enables businesses to enhance productivity and accelerate the achievement of their goals.
Key reasons to opt for Veedyou Media:
Create professional-grade videos:

Veedyou's expert touch sets your business apart from competitors, establishing a robust online presence.

Enjoy added benefits:

The video editing service offers complimentary revisions, a money-back guarantee, and phone consultations.

Affordable excellence:

Veedyou ensures top-notch results at budget-friendly rates, empowering clients to manage video editing expenses while investing in business growth.

Customer-centric:

Veedyou Media prioritizes customer satisfaction, a commitment that shines through its impressive average customer rating of 5/5.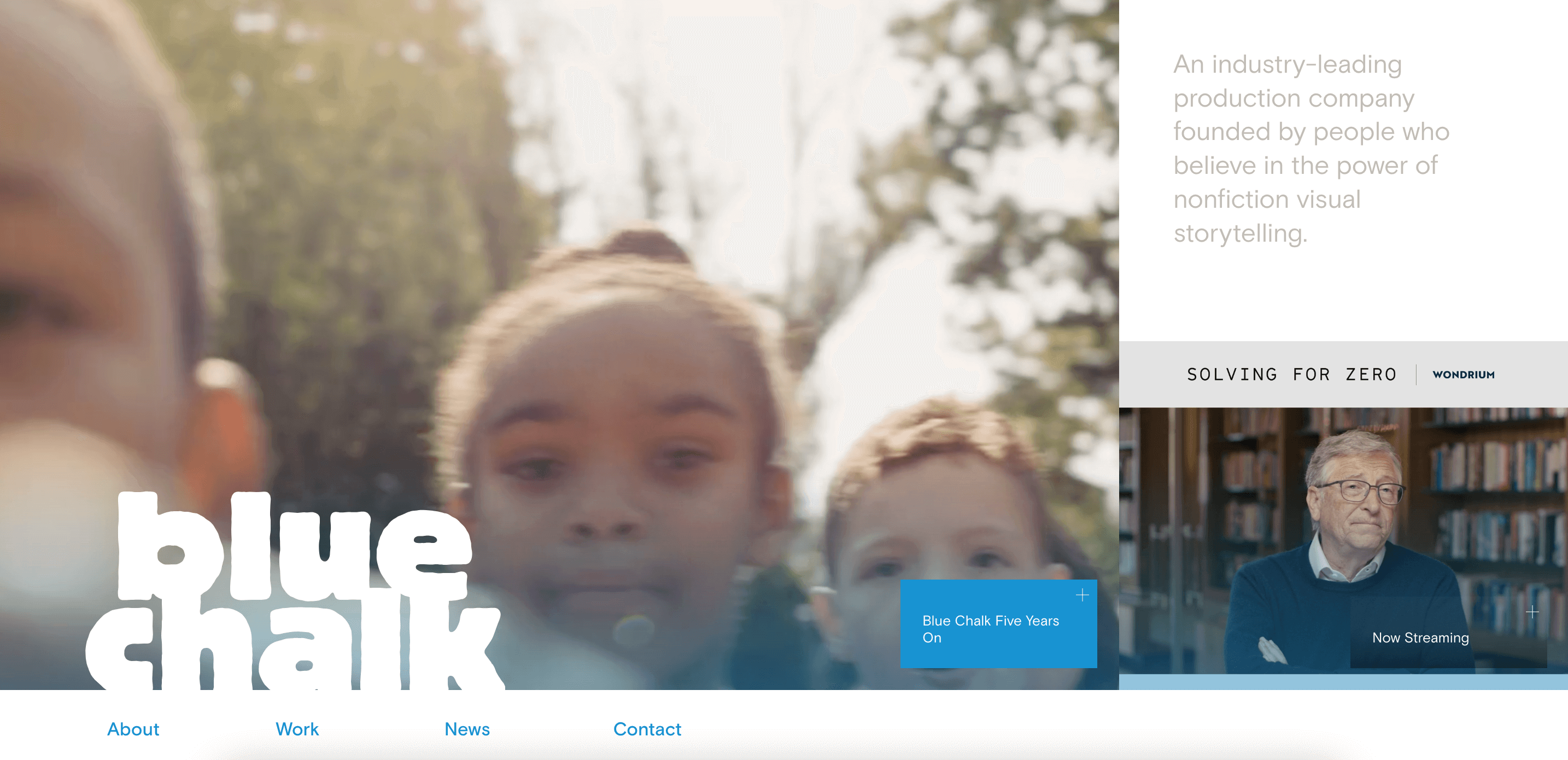 Blue Chalk Media stands out as a leading player in the industry, boasting a dynamic and motivated team brimming with both capability and extensive experience.
This dynamic video production company goes above and beyond to translate your ideas into captivating videos that deeply resonate with your audience.
With a global reputation, this media powerhouse is renowned for its distinctive cinematic approach to nonfiction storytelling.
Offering a comprehensive range of services, Blue Chalk Media proves invaluable in guiding you through storyboarding, filming, and post-production editing.
Since its establishment in 2013, Blue Chalk Media has amassed 125 awards for its clients, a testament to its impactful work in a relatively short span.
Key reasons to opt for Blue Chalk Media:
A dedicated field team at Blue Chalk Media passionately pursues your vision, often putting in extra hours to ensure its realization.

With a portfolio boasting over 900 short-form videos filmed across six continents, their video production and editing service showcases a remarkable global presence.

Blue Chalk Media extends free consultations, thereby promoting mutual understanding between them and potential clients to cater to precise needs.

 

Proficient in the language of visual arts, they excel in creative, innovative thinking, a fact evident in their numerous awards garnered over the years.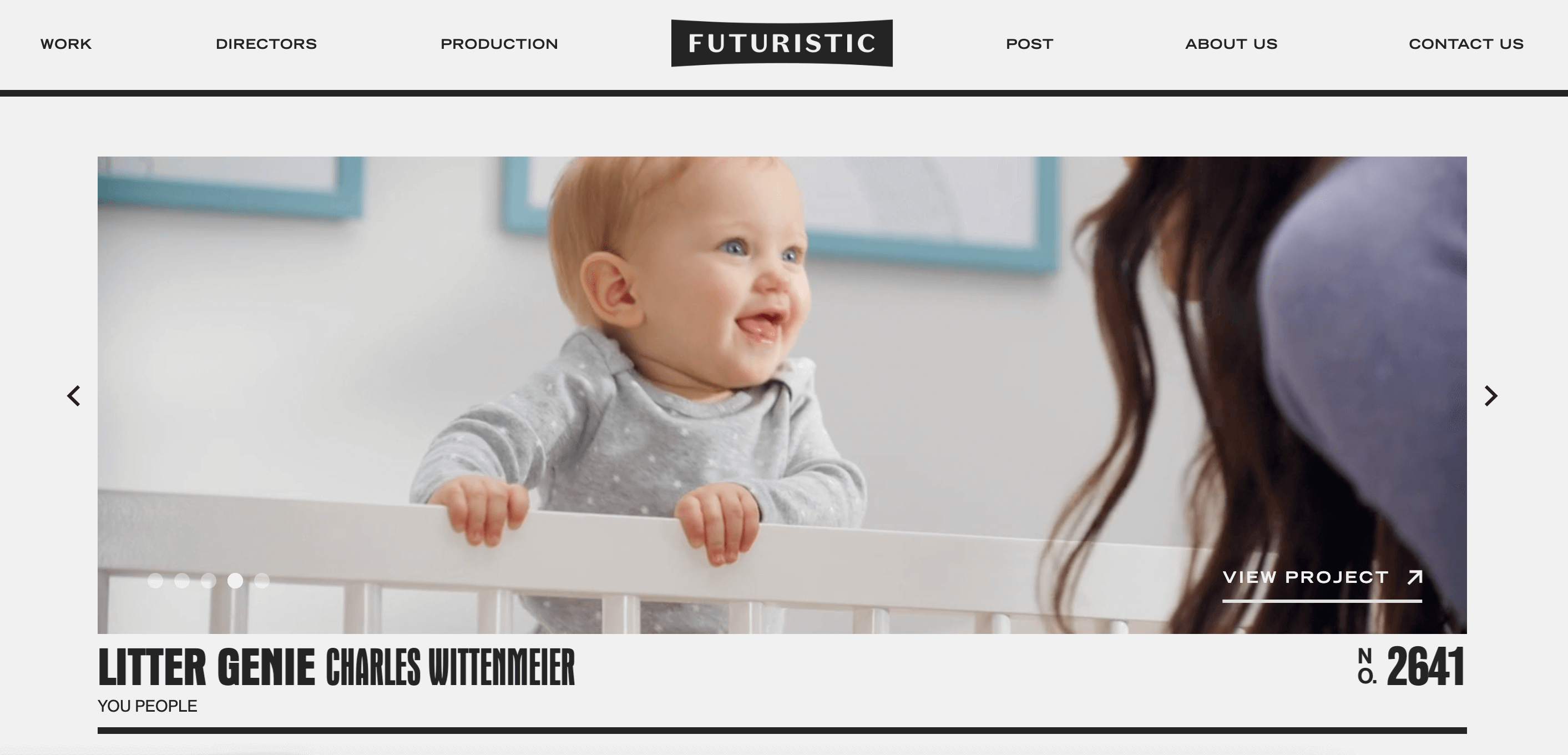 Futuristic Film is powered by a team that's deeply passionate about filmmaking, believing that the pursuit of perfection in visual arts can truly impact lives and drive business growth.
This full-spectrum media company manages every aspect of the video production process, from crafting the storyline to the final touches of post-production editing.
The experienced team at Futuristic Film takes immense pride in effortlessly marrying creativity with technology. No effort is spared to make video content that conveys a crystal-clear message and also tugs at the heartstrings.
With an expansive and diverse video portfolio, they cover a wide range of genres, including documentaries, short films, comedy, social content, business promotions, and immersive VR experiences.
Key reasons to opt for Futuristic Film:
The filmmakers at Futuristic Film are dedicated to raising the bar with each project, consistently delivering mesmerizing videos that enthrall the audience.

 

Their well-tested team employs strategies that bring your vision to life on the screen, creating a captivating and inspiring viewing experience.

Futuristic Film accommodates projects of varying sizes, excels in seamless collaboration with clients, and boasts an impeccable track record of delivering exceptional results every single time.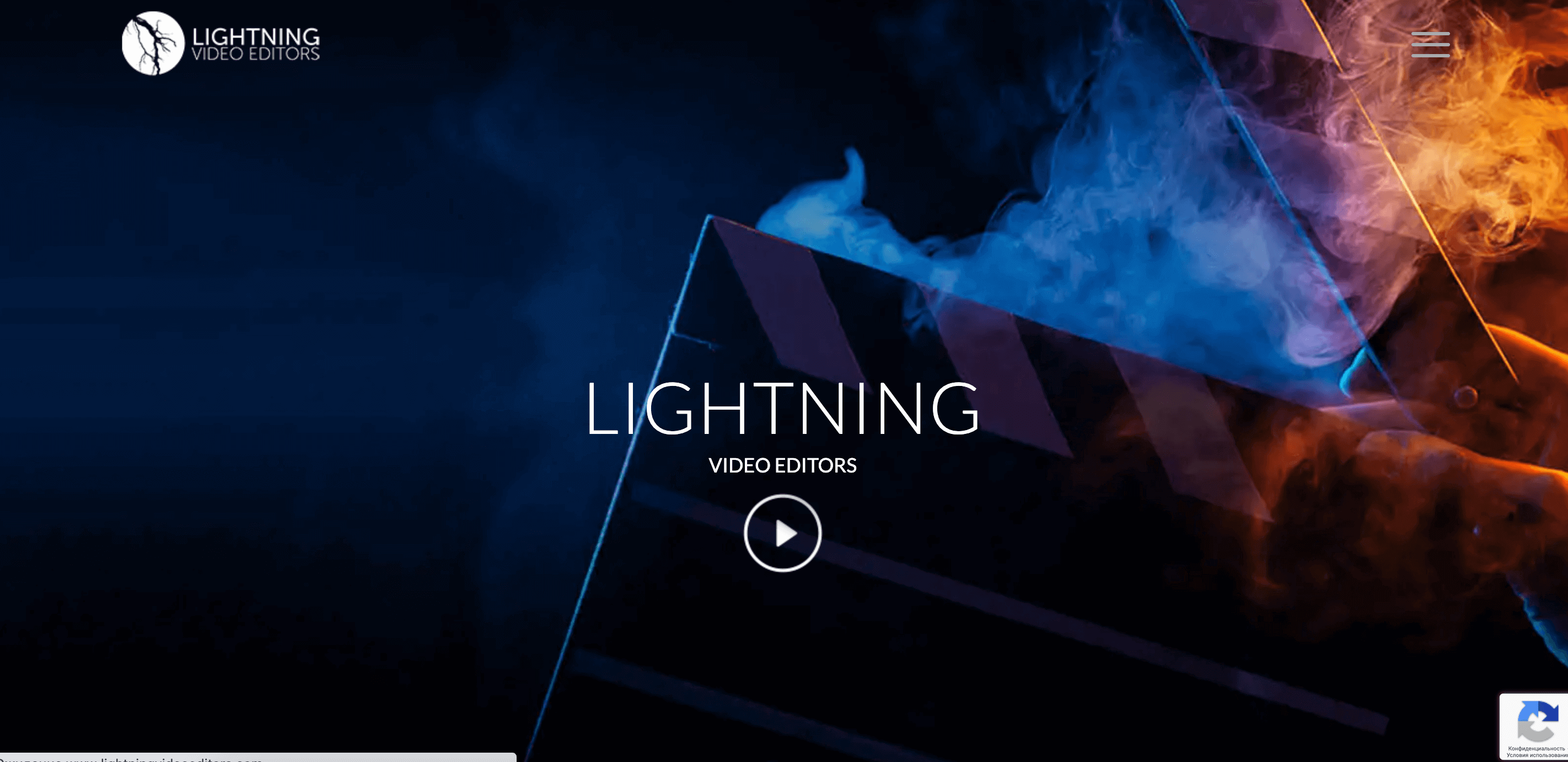 Lightning Video Editors takes great pride in being among the select few media companies that utilize advanced AI-powered video editing services.
They offer an extensive range of options, encompassing live-action videos, animation, documentaries, and more.
Lightning Video Editors also extend their services to video production and multilingual voiceovers, covering languages like French, Dutch, and German.
Their video production and editing services team is committed to creating impactful corporate videos that motivate the audience to take meaningful action.
The scope of their projects ranges from small to large, aiding both multinational corporations (MNCs) and startups in achieving their marketing objectives.
Leveraging sophisticated algorithms, Lightning Video Editors can craft videos four times faster while maintaining uncompromising quality.
Key reasons to opt for Lightning Video Editors:
Their comprehensive suite of services includes whiteboard video creation, 2D animation, photography, brand development, and voiceover capabilities.

With a global clientele, Lightning Video Editors has successfully produced over 3000 videos and secured two major awards.

Their impressive roster of clients features renowned names like TEDx, Coca-Cola, Accenture, KPMG, and Stad Amsterdam.
Video Husky is a premier video editing service renowned for an unbeatable offering: 'unlimited' edits on an unlimited number of videos, all for a fixed rate. Their mission is to grant access to an editing team at an incredibly affordable price point.
Each client is paired with a dedicated manager and editor, ensuring comprehensive management of all your video editing requirements.
The added convenience of a streamlined project dashboard facilitates seamless collaboration with their team.
The team at Video Husky, comprising project managers and editors, goes the extra mile to understand your vision and requirements. They then diligently edit the video until the desired look and feel are achieved.
Key reasons to opt for Video Husky:
Video Husky's straightforward three-step workflow has propelled it to the upper echelons of video editing services. To begin, simply join Video Husky, upload your raw footage, and share your instructions. The adept editing team reviews the provided information, diligently edits the video, and presents you with an initial draft within one to two days. Upon receiving your feedback, the editing team iterates and refines until your satisfaction is met.

Video Husky offers three pricing tiers, catering to the diverse needs of their clients.

With a friendly and accessible support staff available around the clock, Video Husky ensures swift responses to all your inquiries.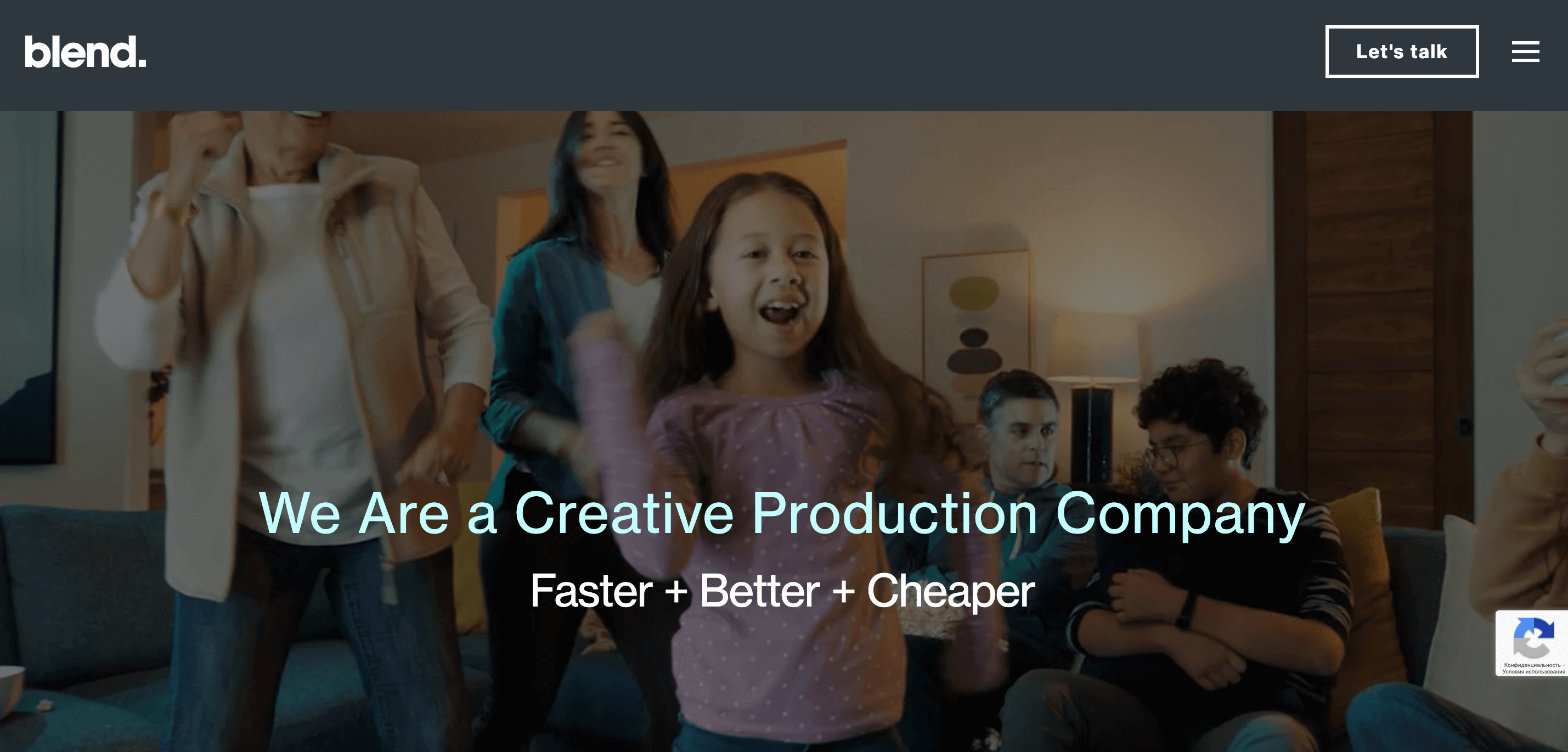 Blend is a dynamic creative production company that assists clients in crafting top-notch content, ranging from branded materials to video production.
Moreover, they aid businesses in improving their outreach and attaining objectives through their digital marketing expertise.
The core mission of Blend revolves around delivering excellence, realized through their creative and skilled team that transforms your visions into reality.
This creative production powerhouse excels in striking the perfect balance between producing high-quality videos swiftly and cost-effectively.
The talent pool at Blend shines by repeatedly showcasing their prowess in creating exceptional videos across diverse domains, all thanks to their resourcefulness and innovative approaches.
Key reasons to opt for Blend:
Blend offers a full spectrum of video production services, encompassing everything from script creation and storyboarding to filming, video editing, and distribution.

This creative production company is known for its unwavering commitment to fulfilling client requirements, as evidenced by its prestigious client roster that includes some of Los Angeles' top businesses.

Recognizing the pivotal role visual content plays in digital marketing, the Blend team excels in bringing your imagery to life skillfully and wholeheartedly.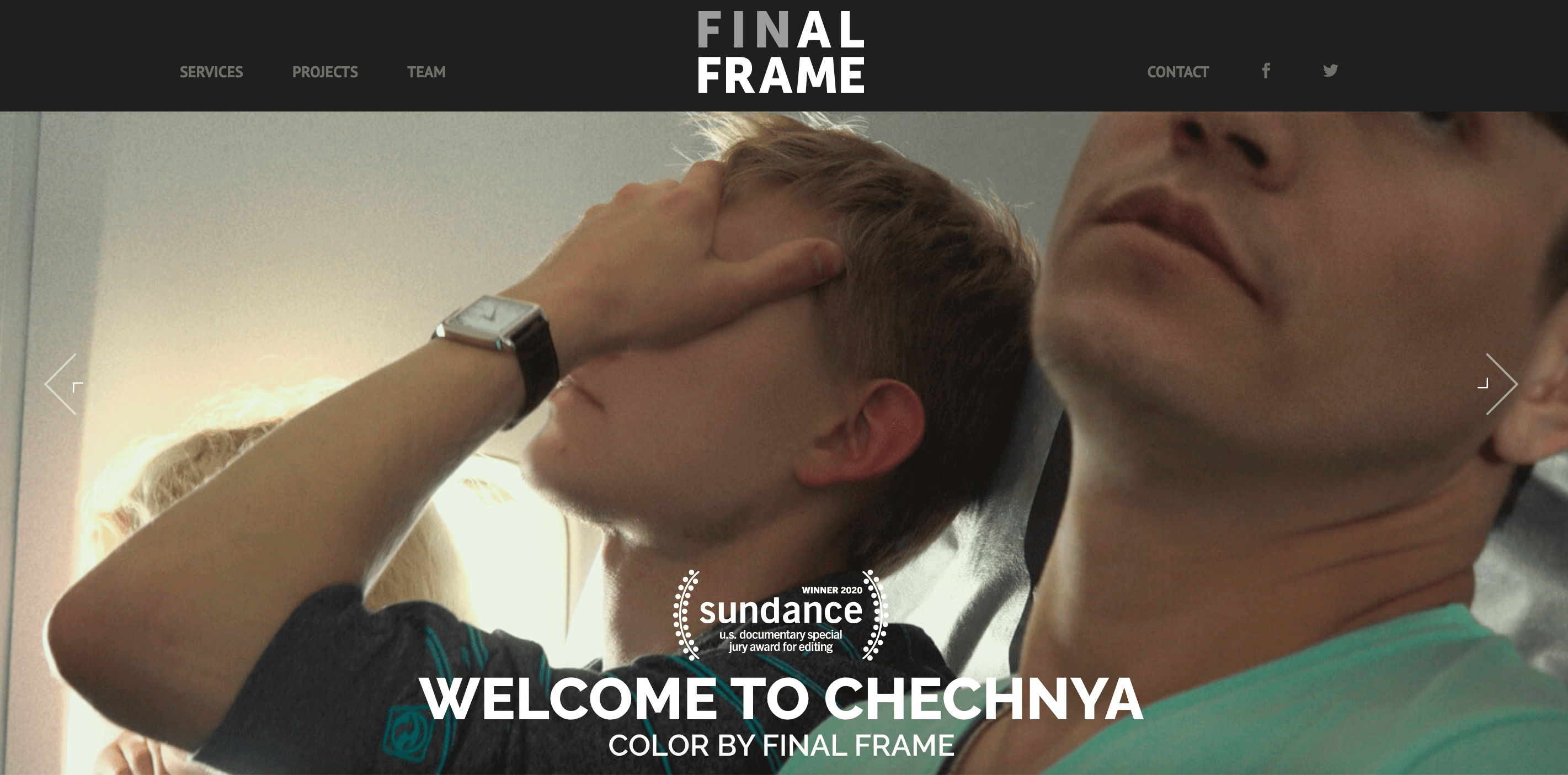 Final Frame is a leading video editing service boasting a highly skilled team proficient in video editing, VFX, color enhancement, and sound blending. If you're looking to infuse a touch of Hollywood flair into your videos, Final Frame is your go-to choice.
Their portfolio extends beyond corporate and marketing videos to encompass television shows, documentaries, and feature films.
Several of their projects have garnered awards and international recognition, underscoring their expertise.
Customer satisfaction takes center stage at Final Frame. Each project undergoes meticulous scrutiny by a seasoned senior video editor, who assesses both the raw footage and project requirements.
Subsequently, a dedicated specialist team takes the reins, working diligently to craft an initial draft promptly for the client's review. This team continues refining the video until the client's satisfaction is achieved.
Key reasons to opt for Final Frame:
Final Frame employs cutting-edge software and dedicated specialists for every project.

They assure high-quality film scanning and restoration, digital intermediate services, sound blending, VFX, and offline editing.

Despite their involvement in numerous feature films and television productions, Final Frame maintains affordable pricing tailored for businesses and startups.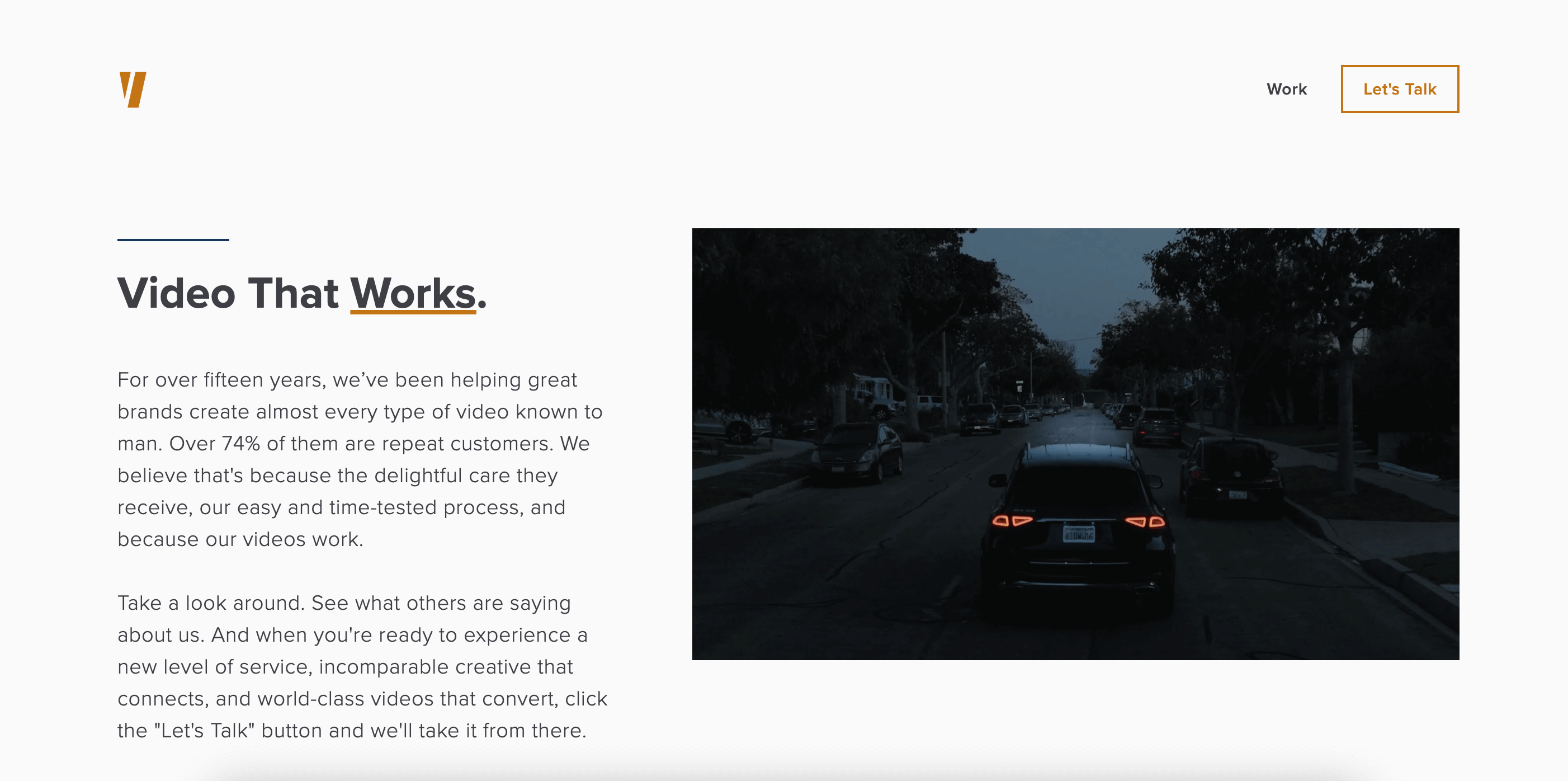 VeracityColab is a leading video agency in the United States, serving clients globally. Their website, simple yet captivating, mirrors their ethos—showcasing top-notch videos over grand promises.
In a relatively brief span of 15 years, VeracityColab has left an indelible mark, having undertaken the creation of numerous videos spanning diverse scales and niches.
Whether it's corporate, marketing, or personal videos, they take pride in breathing life into your ideas and visions.
VeracityColab consistently secures a spot among the top video agencies, a feat buoyed by their award-winning productions. Notably, their remarkable proficiency and dedication are underscored by an impressive track record of customer retention.
Key reasons to opt for VeracityColab:
Their prestigious client roster boasts top-tier global companies, including Microsoft, Adidas, Adobe, Google, and more.

They excel in producing and editing high-quality videos, all at a competitive price point.

Their extensive portfolio spans a diverse spectrum, encompassing everything from advertisement videos to animated creations.
Fiverr serves as a hub for freelance services, catering to all your video editing requirements. The platform boasts an extensive array of editors and teams hailing from various corners of the globe.
Within this platform, you'll encounter an array of video editors, ranging from the exceptional to the less proficient. Distinguishing the remarkable from the ordinary requires an investment of time and exploration on the platform.
In comparison to similar alternatives, the cost of video editing services on Fiverr remains affordable.
However, it's important to note that the pricing doesn't necessarily correlate with quality. That said, the platform harbors a selection of premier editors and video service companies.
Key reasons to opt for Fiverr:
Fiverr opens doors to a diverse talent pool encompassing varied specializations, expertise, skills, and styles. This diversity ensures you can discover an appropriate video editor perfectly suited to your unique editing requirements.

The platform facilitates access to video editing services, offering tailored packages that would suit your project's demands and budgetary considerations.

The presence of an independent and transparent review system, which incorporates client ratings, empowers you to assess the skill and reliability of service providers before making your choice.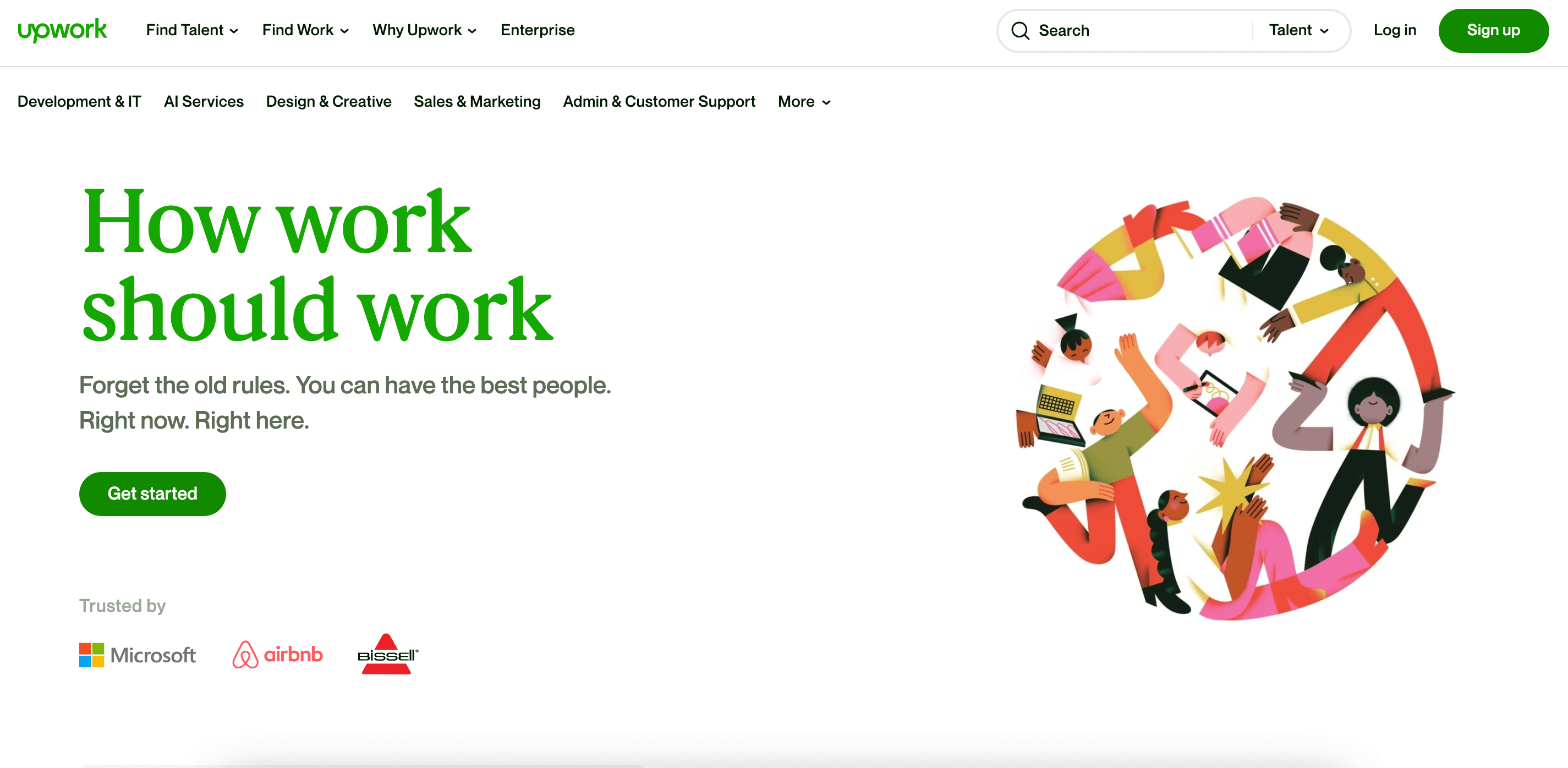 Upwork emerges as the top destination for discovering video editing services. The platform boasts an expansive talent pool, robust features, and a seamless client experience.
Clients are presented with the opportunity to explore a wide array of highly skilled video editors, each with their unique expertise, experiences, and backgrounds.
Establishing connections with video editing professionals is effortless, enabling productive discussions about project requirements and seamless collaboration with those aligned with your needs.
The platform further simplifies the process of identifying the ideal editor through features like freelancer work history and verified reviews.
Upwork equips you with advanced tools to facilitate hiring, file sharing, instruction exchange, and project progress tracking.
The platform's risk-free payment transactions and payment protection guarantees provide a secure environment for engaging editing talent from different countries.
Key reasons to opt for Upwork:
 

Access to a diverse global talent pool of varied skill sets and editing styles, fostering enhanced creativity and innovative video storytelling.

Leverage Upwork's advanced communication and project management tools, eradicating the need to invest in third-party project management software.

Enjoy the flexibility in project scope and budget, enabling the hiring of talent for both one-time video edits and ongoing editing tasks.
Conclusion
Your search for the best video editing service concludes right here. The list comprises companies offering a range of companies tied to video content – from filming and storyboarding to the finishing touches and voiceovers.
It's now in your hands to outline your needs and identify the partner that aligns perfectly with your requirements.
We've provided an overview of each video editing service to spark curiosity and encourage a more profound exploration of the company.
Keep in mind that effective video editing plays a vital role in enhancing the impact of your videos and the success of your marketing campaign. Therefore, invest time in researching each company thoroughly before making a final decision.
If you want to add your video editing service to this list, email us with your request. After a quick review, we'll decide whether it's a valuable addition.