Today's consumer first experiences a brand through its website and then buys it. Hence, investing in website design to create the best possible experience is vital.
In a world where we have so many brand options to buy from, all the difference can be made by its website. While you can hire a freelance web designer to develop a basic website, a full-cycle web design company can take your business presence to the absolute next level.
A good web design agency will help you not only highlight your services or products but also incorporate your values and essence in exciting storytelling throughout the site to make customers feel close to your brand.
In this list, we present the top web design agencies that will go the extra mile to deliver the perfect web solution for your one-of-a-kind brand. Work with the best ones!
The Best Web Design Agencies Creating Exceptional Websites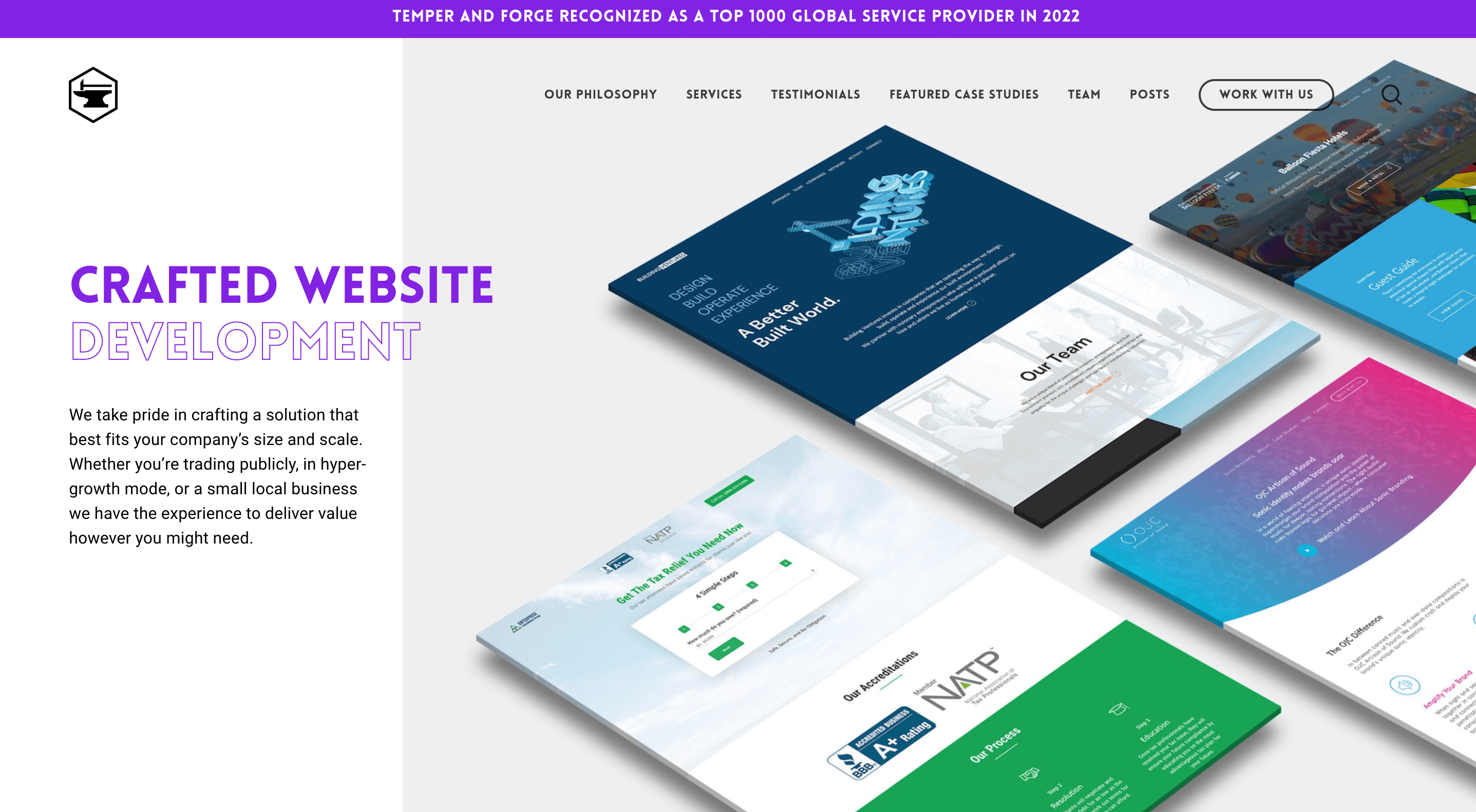 Temper and Forge is an award-winning web design company situated in Boston, Massachusetts, heavily focused on sustainable website development.
With over 40 reviews and a 4.9-star rating on Clutch, it's one of the best agencies to trust with custom WordPress development. They were also recognized as one of the Top 1000 Global B2B Companies in 2022.
Temper and Forge's team handcrafts outstanding web designs according to the customer's business domain, size, and scale of operations to maximize its traffic and raise brand awareness. The company offers a vast pool of talents specializing in WordPress, eCommerce, and DevOps.
They'll provide a scalable digital solution for your business with redundancy, security, and resource conservation in mind. Whether you run an enterprise, a startup, or a small local business, Temper and Forge is here to serve you with exceptional web development services. In addition, they can assist you with website migration, DevOps, UX/UI design, SEO, and support & maintenance. 
Some notable projects delivered by Temper and Forge include Envista, Fieldlens, Dandelion Geothermal, and many more.
Best suited for: companies of all sizes and scales that want to build a high-performance website from scratch or upgrade an existing one.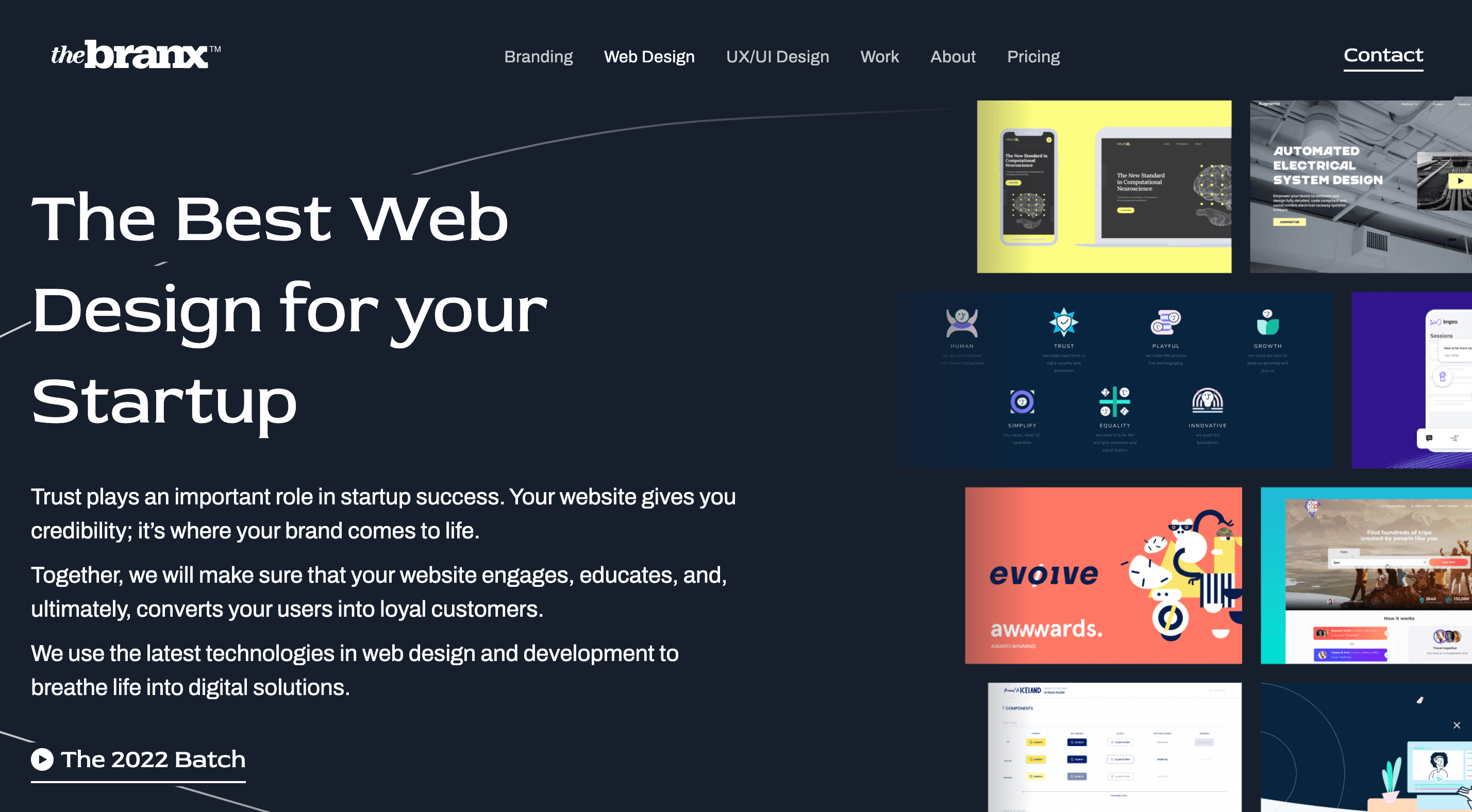 Founded in 2019, The Branx is a supreme Spanish branding and web design agency for startups that provides digital transformation services for growing companies all over the globe.
Working with numerous industries — from Legaltech and SaaS to Deeptech, they'll help build a robust online presence for your brand through a highly engaging and converting website. Combining the power of the latest technologies, years of experience, and a passionate result-driven team, The Branx will get you covered with everything from wireframes to scalable web design & development. In addition, they offer custom illustrations and animations to help clients communicate difficult tech products in a way the user understands the product better.
Whether you require web design optimization or want to create a new resource from scratch, The Branx will use its exclusive creative approach to deliver effective and agile results for you in a short period.
Having collaborated with over 60 startups in 20+ countries, the company has gained recognition as a trusted partner that creates hassle-free, unique, and beautiful websites that attract leads and accelerate sales.
Best suited for: startups in their growth phase (when receiving Seed or Series A funding) that need help with jumpstarting their digital journey through fantastic branding.
Perspective Design emerges as an extraordinary web design agency serving ambitious tech startups. Hailing from the Netherlands, their small but prominent team of highly skilled designers and visual developers forge a close partnership with clients, seamlessly integrating themselves as an extension of their team. This collaborative synergy paves the way for an in-depth comprehension of the client's brand vision and objectives, resulting in design solutions that are both potent and profound. Within a single Subscription plan, Perspective Design offers an all-encompassing array of services: web design, UX/UI design, logo design, branding, UI kits, illustrations, and Webflow development.
Whether your company is at its genesis or has an existing design team, Perspective Design caters to an array of flexible options tailored to your specific needs. They prioritize aligning their design endeavors with your business aspirations by furnishing an entire design team at a fraction of the cost of a full-time designer or lending support during peak workloads.
All said and done, Perspective Design surges ahead as the agency that transcends expectations, fashioning extraordinary visual experiences that leave an indelible mark.
Best suited for: ambitious software companies looking to extend their design teams based on a subscription model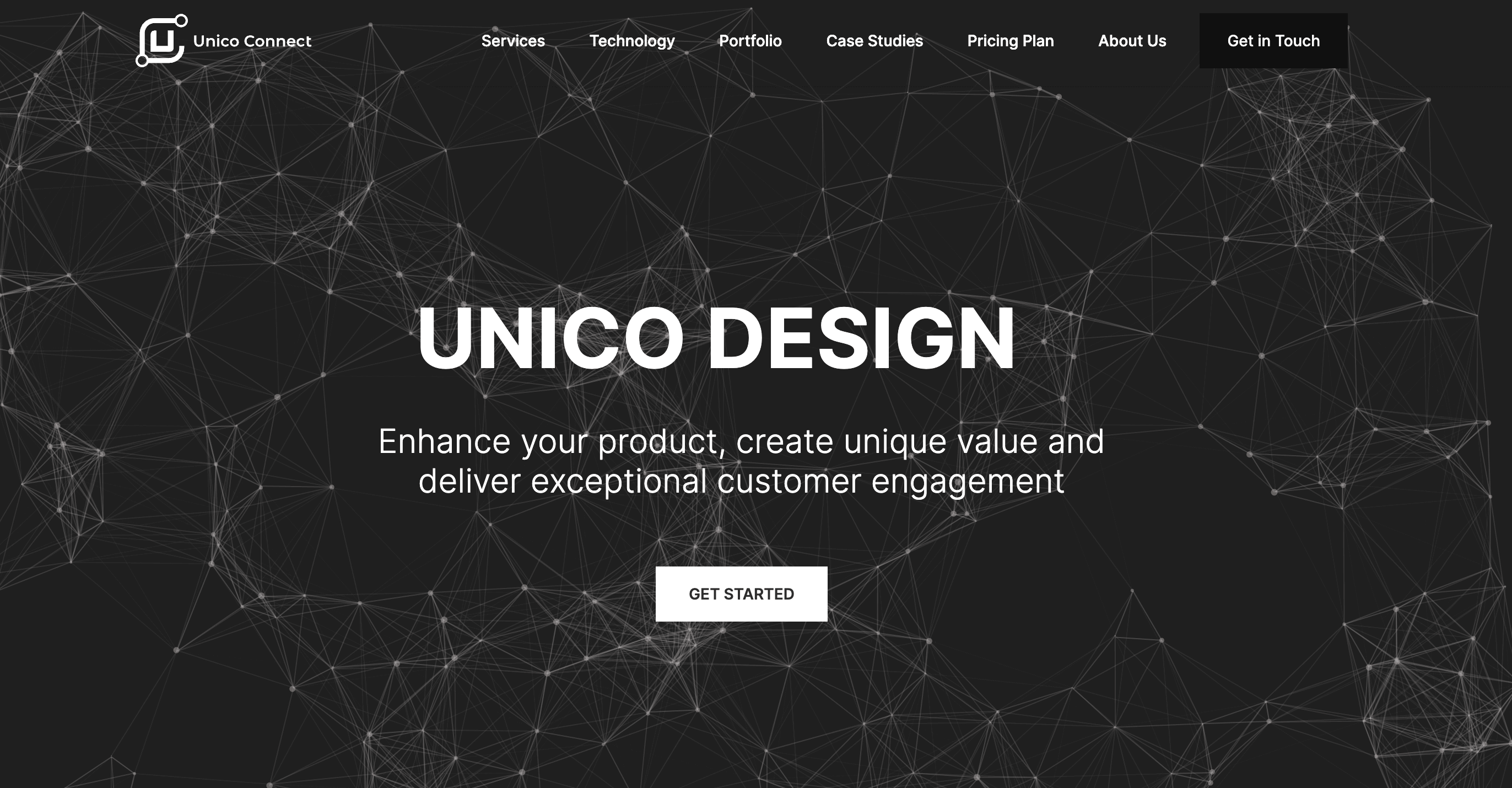 Unico Connect is one of the best web design agencies that provides businesses with cutting-edge websites lightning-fast.
Using endless capabilities of JS technologies and other programming languages and design tools in their tech stack, the company can quickly build and deploy custom web and mobile applications for your business. Unico Connect helps enterprises automate their processes and workflows, improving their overall efficiency and productivity.
Being on the market since 2014, the company has gained valuable knowledge in various industries and technologies, including no-code tools and code-based programming languages. Their proficient team works closely with international clients to understand their unique needs and provide tailored web solutions to help them achieve their key business objectives.
Unico Connect's team of tech experts selects the best technology stack to build and deploy custom scalable web apps and sites faster while also providing ongoing support to ensure your business achieves the desired results.
Best suited for: companies of any size that need to develop a modern and high-performance website lightning-fast.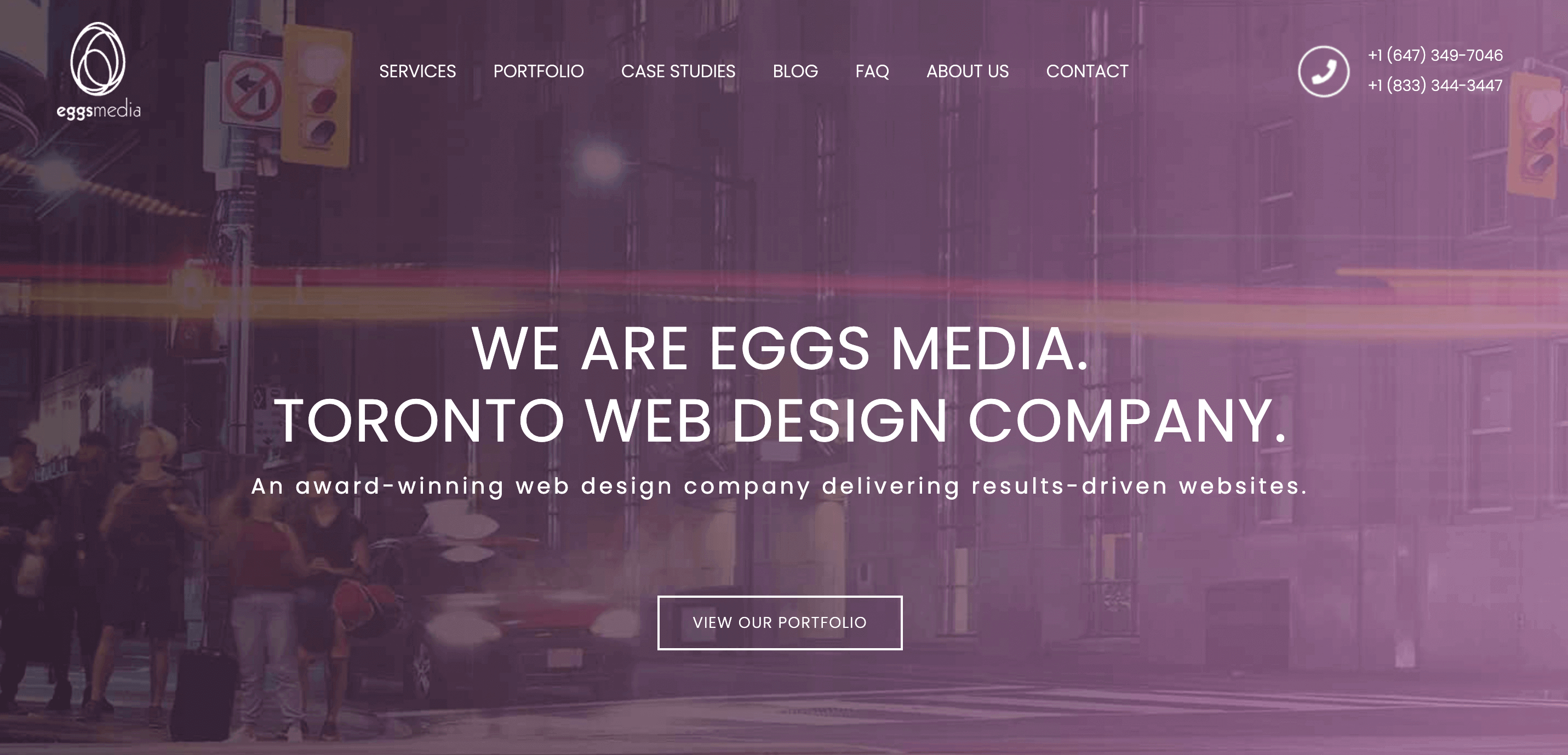 Eggs Media is a Toronto-based award-winning web design and development agency that focuses on creating functional, beautiful, and high-converting websites. Offering graphic and web design services, the company will help you create an engaging website, as well as logos, banners, brochures, and more. Combining over ten years of experience with professionalism, the Eggs Media team will generate an impactful strategy for your business growth.
The company has been awarded several years in a row, becoming one of the most renowned and trusted partners for web design. Serving B2B, B2C, Non-profit, Real Estate, Hospitality, Automotive, and Marketing companies, Eggs Media provides the ultimate guide to clients' digital success within any industry.
Best suited for: companies looking for diversified graphic design and web design solutions.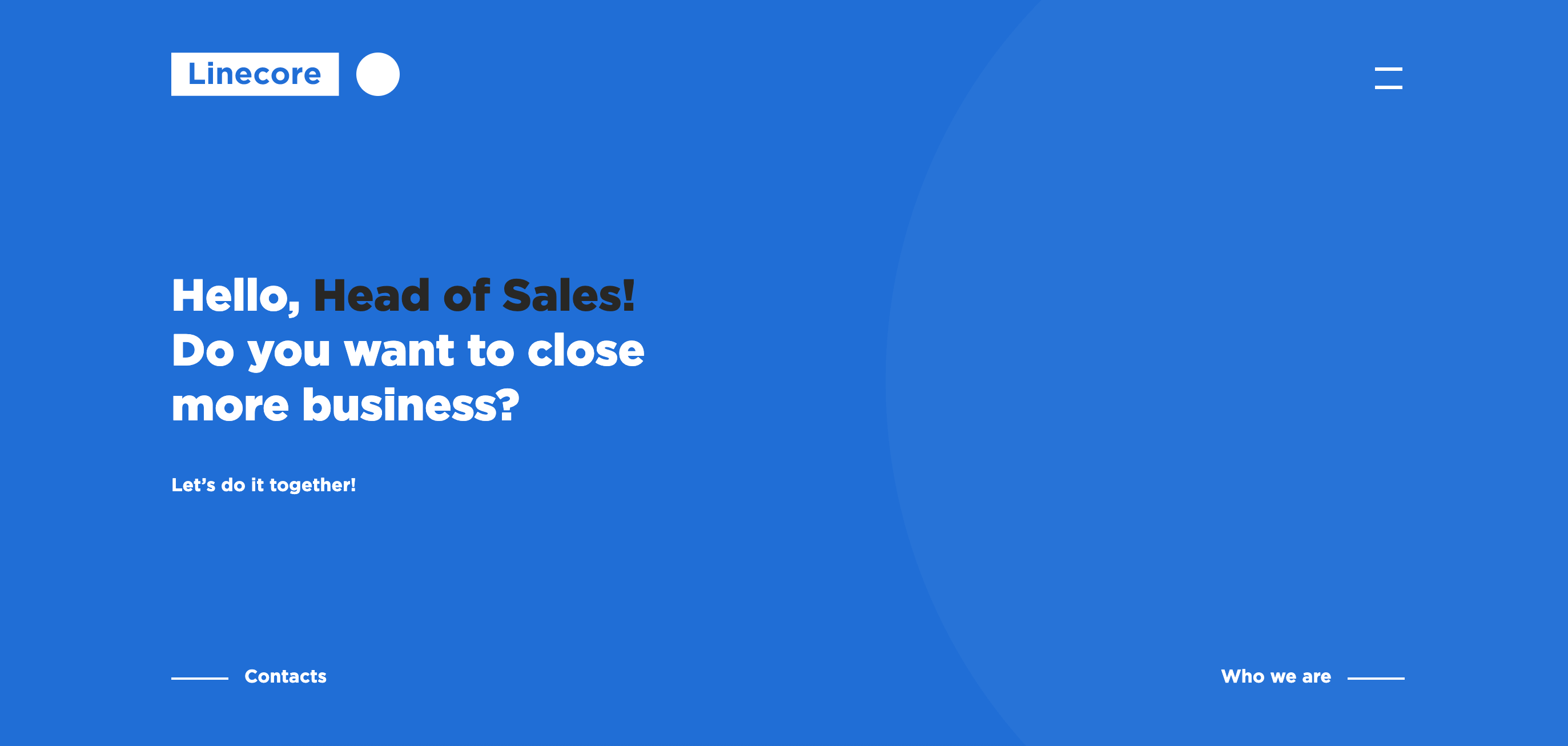 Linecore is one of the best website design agencies that specializes in complex web projects. They're known for their high-quality website and mobile app development services and surely, exceptional design solutions.
The agency is more than 15 years old and has web designers who are experts in augmented and virtual reality and masters in creating corporate web portals and fancy landing pages.
Linecore ensures ongoing client support, even after the website development project is finished.
Best suited for: Tech startups and enterprises that want to strengthen their brands with superb websites.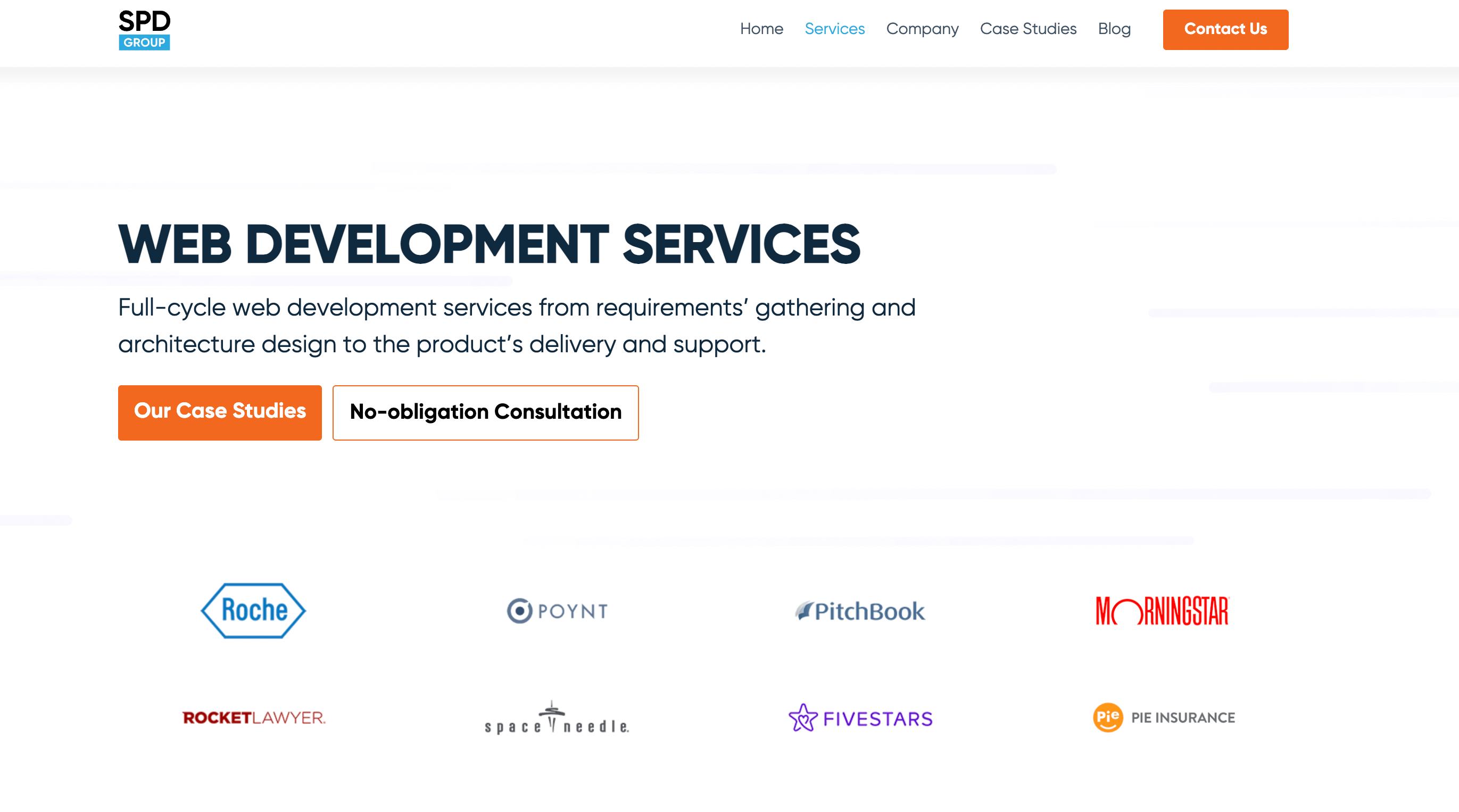 SDP Group is a full-service web development company with extensive expertise in creating custom web solutions for clients across diverse industries. They specialize in creating high-quality, responsive websites that are optimized for exceptional performance and user experience. Their comprehensive range of services includes custom website development and design, front-end development, back-end development, app integration, IT consulting, and business analysis.
One of the key benefits of working with SDP Group is their ability to quickly assemble a dedicated team of experienced professionals to handle your project within 6-8 weeks. They pride themselves on being able to deliver projects on time and on budget while maintaining a high level of quality and attention to detail. Your team will include 1 project manager/team lead, 3-4 web developers, and 1-2 quality assurance specialists, all of whom work together to ensure that the end product meets your requirements perfectly.
SDP Group has won numerous awards for their best-in-class web development services, including recognition from Clutch, GoodFirms, Gartner, and The Manifest. These awards are a testament to their commitment to delivering high-quality, innovative solutions to their clients.
Best suited for: companies looking for a full-cycle web development & design company with cross-functional dedicated teams.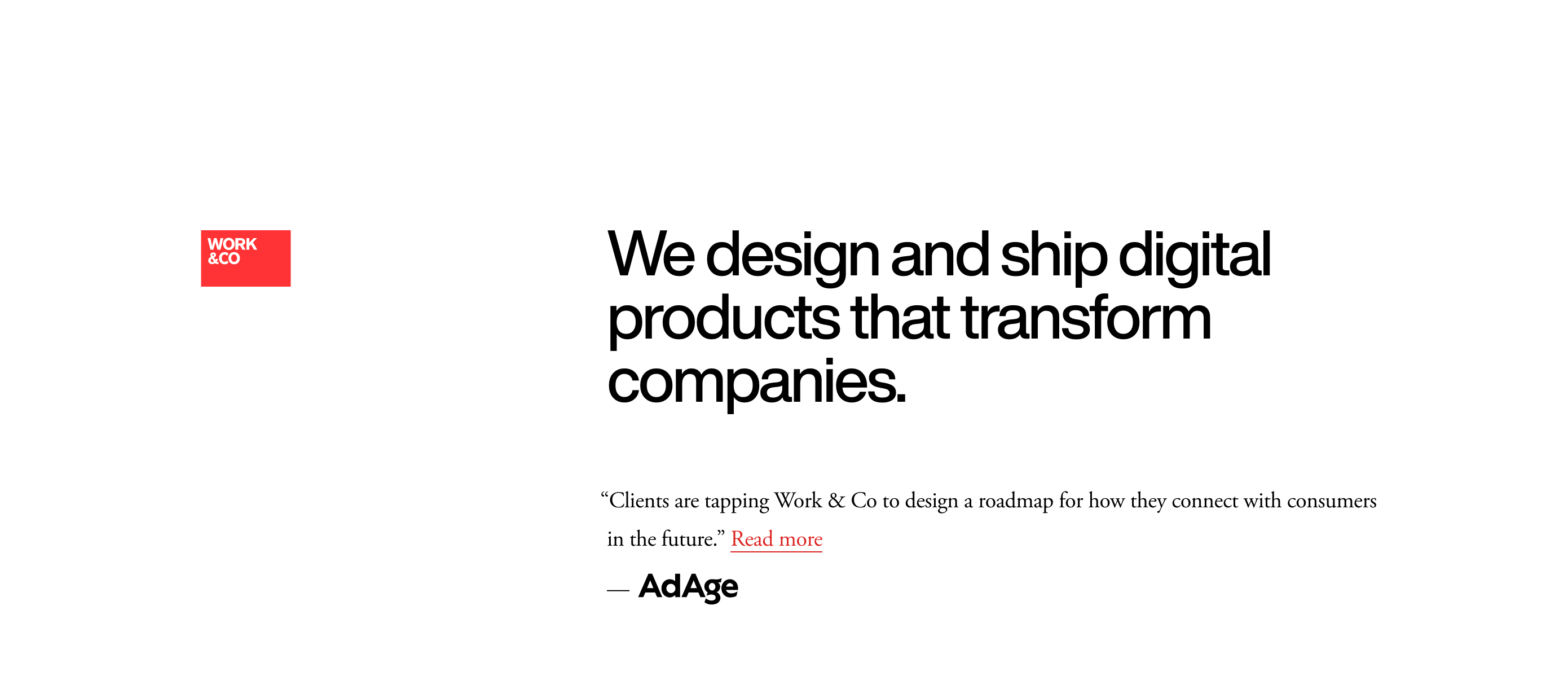 Work & Co is a leading web design company that has helped various big brands, like YouTube, Nike, Apple, etc., in their brand expansion.
They are known and recognized for their supreme hands-on support and impactful digital marketing along with web design and development. After its establishment in Brooklyn in 2013, the company has managed to expand its business to 6 other locations in just a decade while keeping its client satisfaction intact.
Best suited for: eCommerce businesses that want to bring to market and operationalize digital products at scale.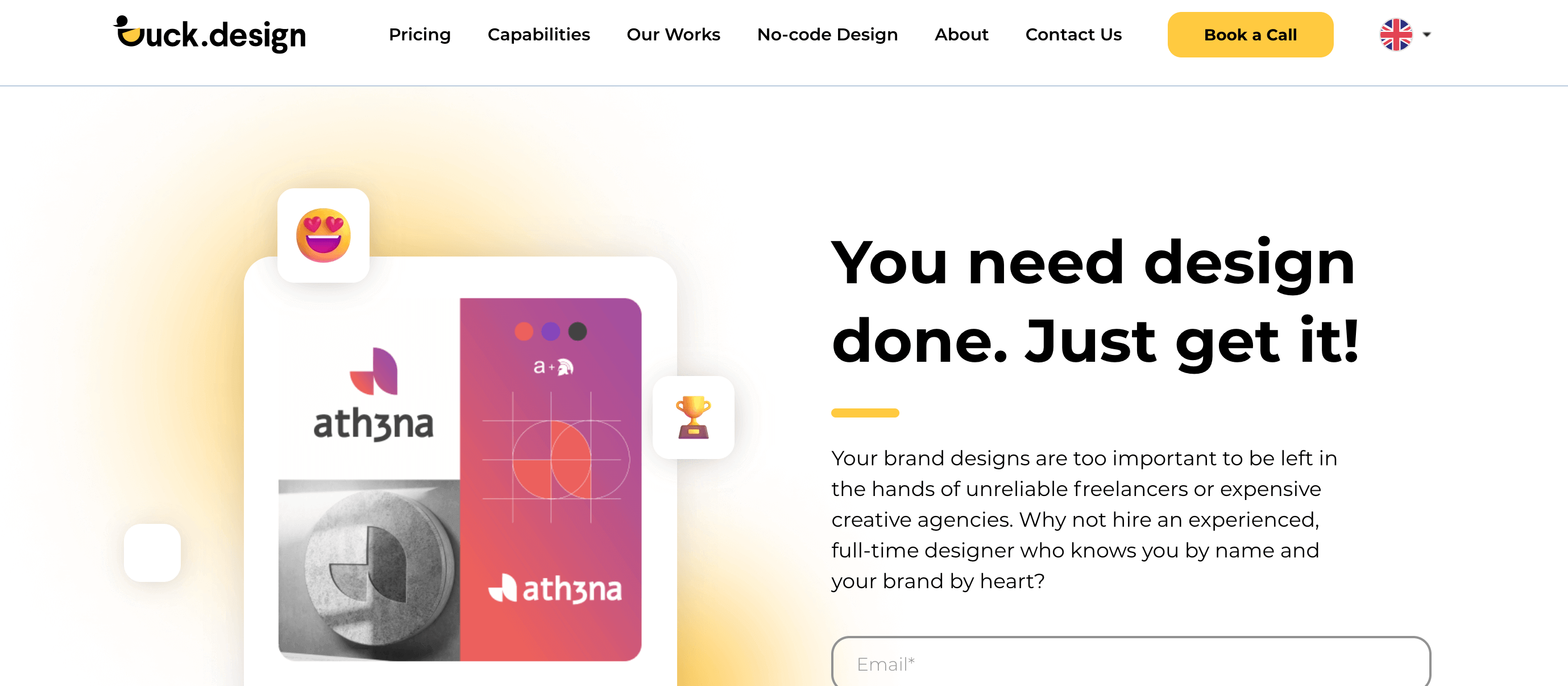 If you are looking for top talent from a cost-effective web design company, Duck. Design is the one-stop solution for all your creative needs.
Their services range from web development to motion and graphic design. The company's unique selling point is its top-tier designers, who undergo a rigorous selection and training process to provide you with services that redefine the brand just under a single subscription.
Duck has worked with notable brands such as Burger King, Virgin River, HSBC, and Amazon.
Best suited for: startups and B2B companies looking for experienced, reliable designers who'll work full-time on their projects.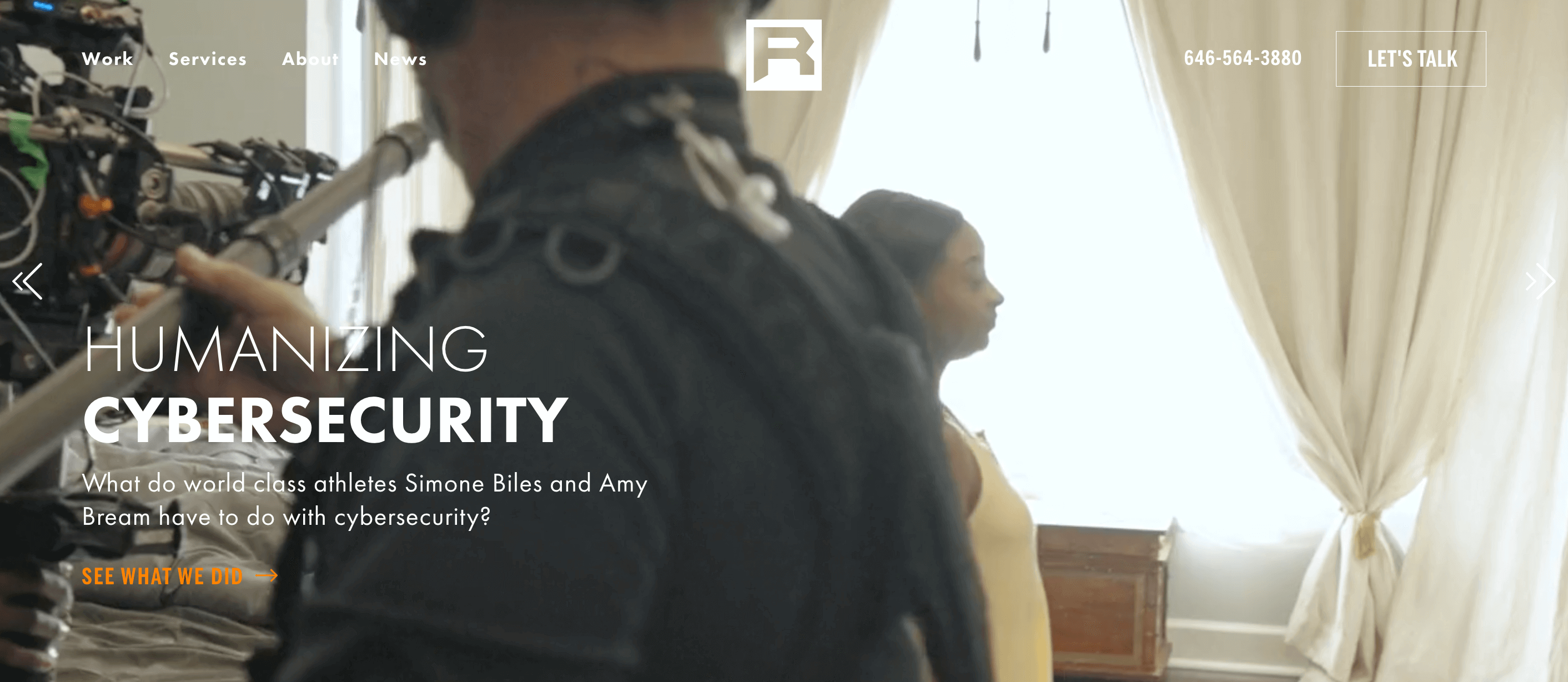 Ruckus is one of the few website design agencies that bring revolutionary changes through their work.
By merely a glance at their website, you can measure the quality of work to expect. With a diverse set of services, from branding to creating and promoting content through its state-of-the-art film studio and even trade shows, the company is set upon driving great consumer awareness and action through its projects.
The company has worked with BMW, OnePlus, and an array of brands from various diverse backgrounds. They've also been featured on CNN, CBS, and Wall Street Journal several times.
Best suited for: brands looking for extraordinary design and storytelling solutions beyond simple website development.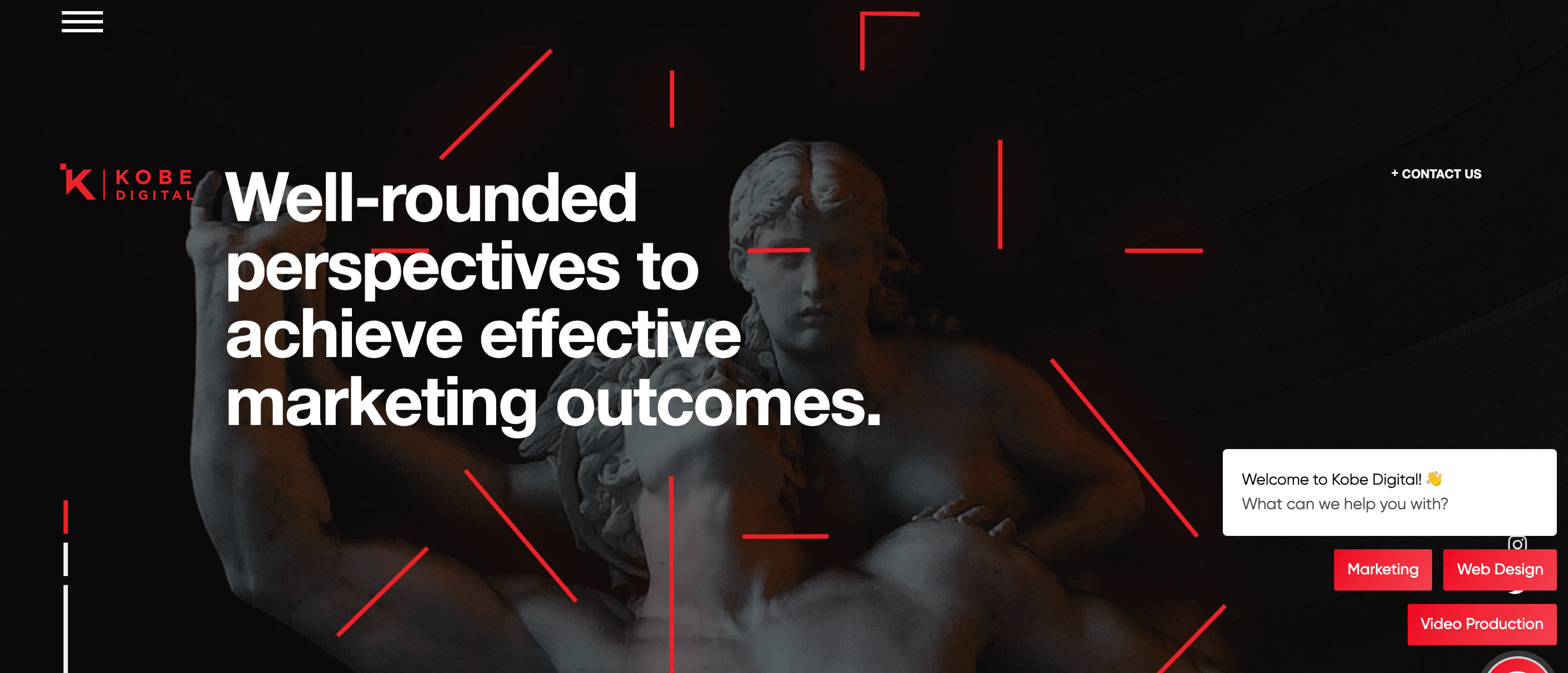 Kobe Digital is renowned as a company with a treasure of top web designers. Feel free to refer to them when you need to bridge the gap between your brand and consumers.
This company has mastered the art of catching a consumer's attention. With its rigorous framework, world-class storytelling, and goal-driven visual content, Kobe Digital has made massive impacts on brands such as Telesign, .dooFus, HJC Helmets, etc.
Best suited for: growing, scale-oriented brands that need complex assistance with marketing, design, and video production.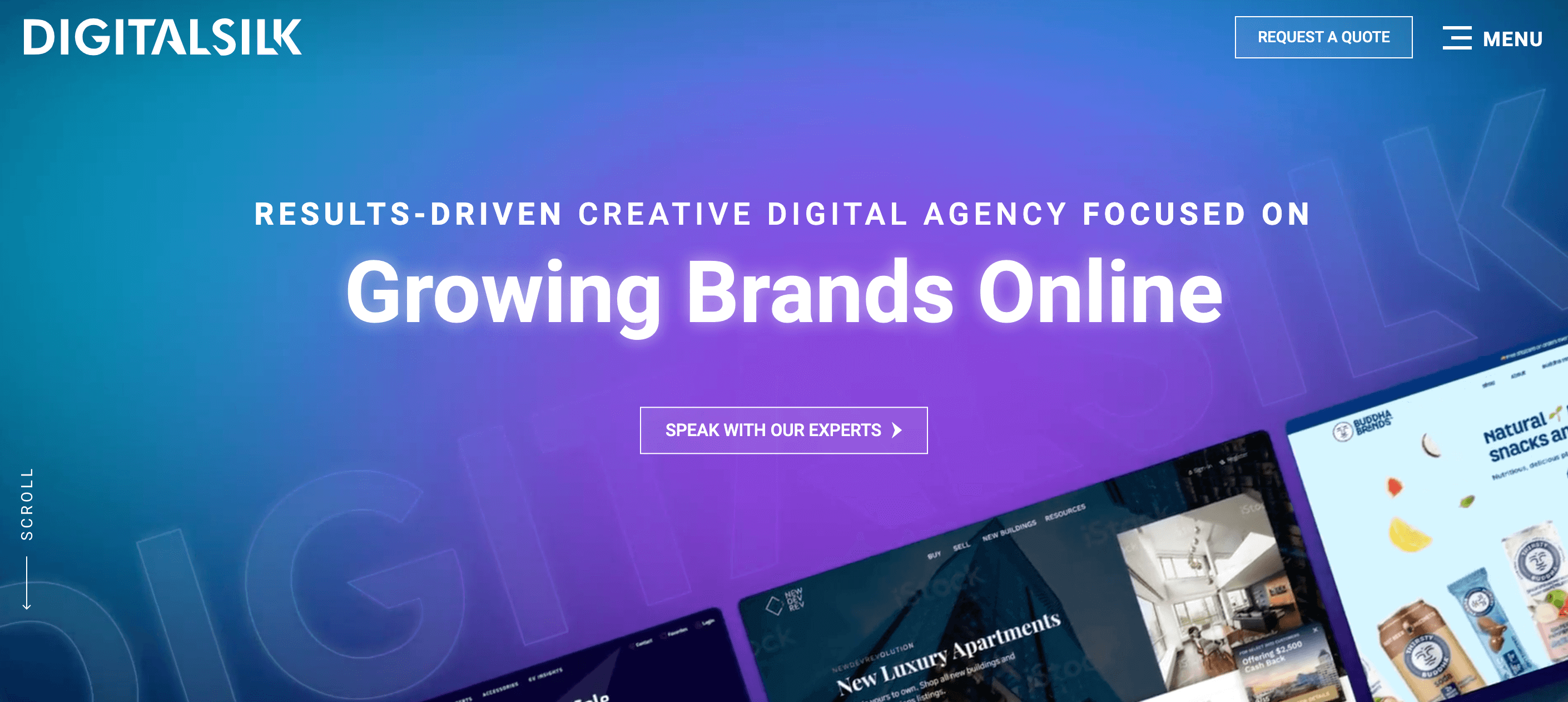 Digital Silk is a prominent web design agency based in Boston, Massachusetts, known for its results-driven approach.
Clients choose Digital Silk for superior website design services because of its smooth and simple collaboration process. The agency creates a brilliant web design concept according to your needs and preferences, followed by developing a brand strategy, rigorous design mock-ups, and quality assurance checks.
Digital Silk has created notable work for IBM, P&G, NASA, HP, and many other big names.
Best suited for: B2B, B2C, and eCommerce businesses that strive to grow their brands online through a superior digital experience.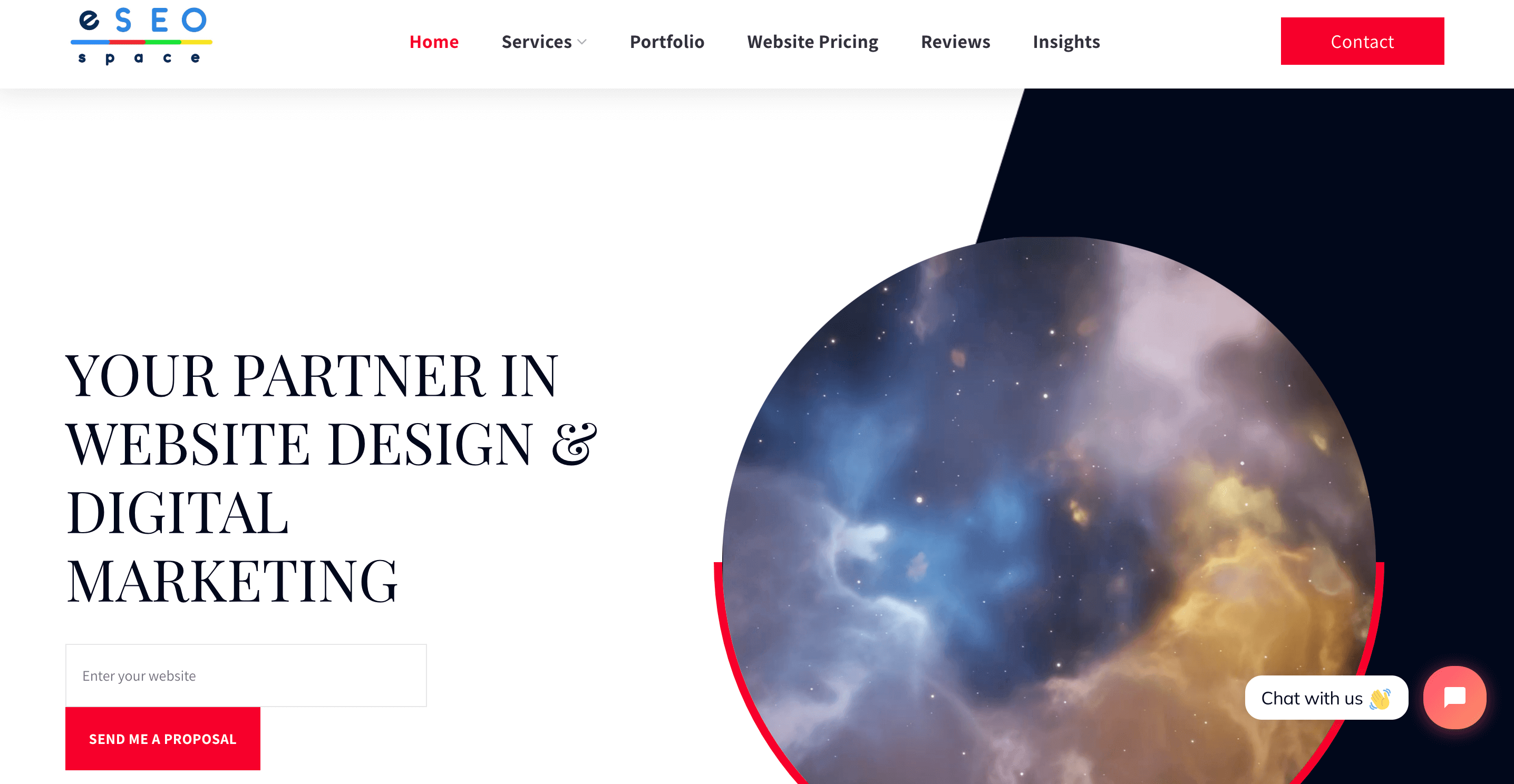 If you own a small business and are new to the world of web development, fear not, eSEOspace is here to guide you.
While eSEOspace doesn't have big names in its portfolio, it promises to deliver the most effective web design services for startups that are eager to grow and scale. And its high ratings prove these aren't empty words: eSEOspace is voted #8 Best Website Designer in the World by DesignRush and has earned over 100 5-star reviews across the web.

The most impressive thing about eSEOspace its extensive industry expertise as they work with clients from literally any niche, starting from Banking & Fintech, Healthcare, Legal, and ending with Agriculture, Pet, and Wine.
What's more, as the name suggests, the company delivers SEO optimization along with website design. They offer various pricing models to their clientele that are customizable and flexible as per a developer's need.
Best suited for: small businesses and startups from every niche that are looking for brand building and expansion.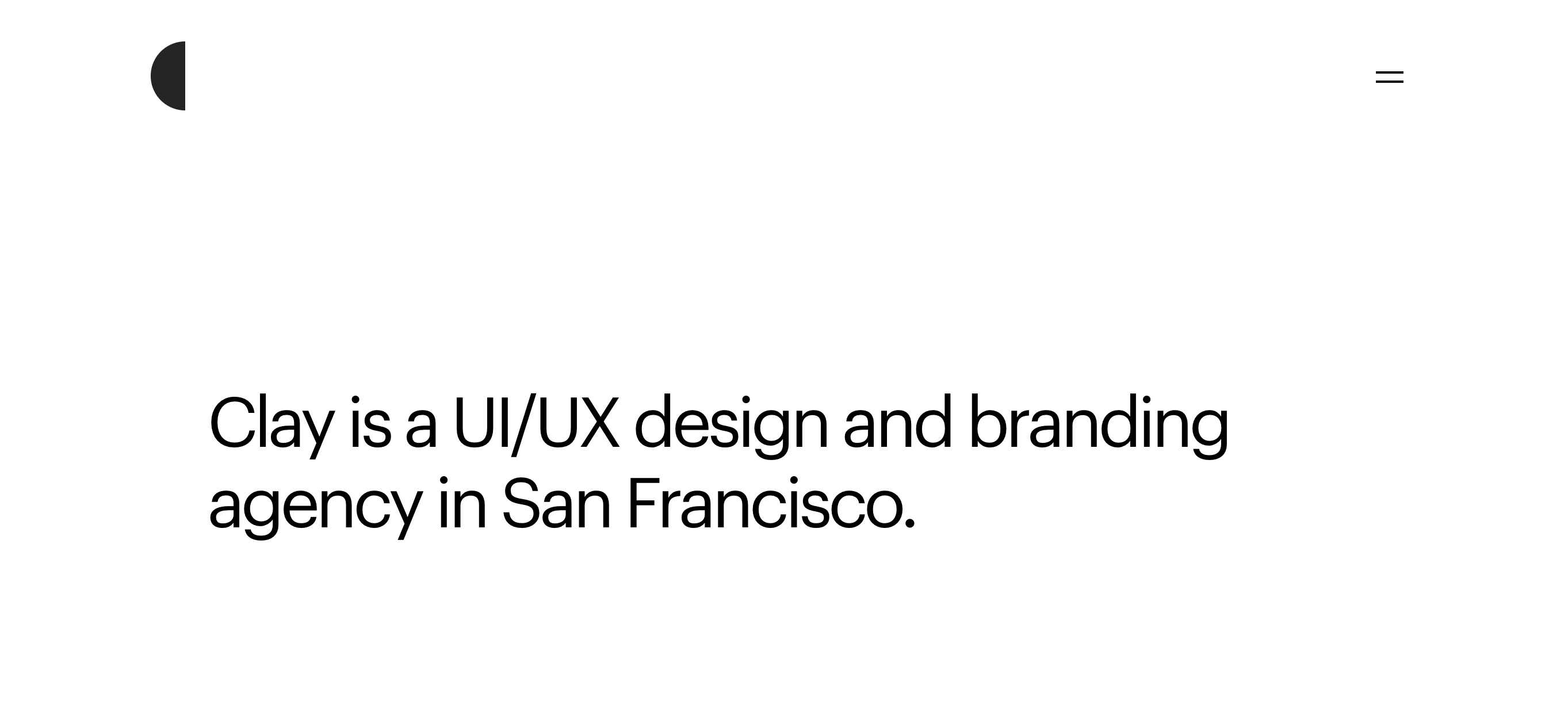 Clay has emerged as the house for the top web designers. With mega-brand collaborations like Google, Coca-Cola, Coinbase, etc., this San Francisco-based agency delivers game-changing website design, UI/UX, and branding.
Since its launch, Clay was initially focused on building mobile apps but now offers an impressive range of services for developing new brands, including website redesign, custom software development, and digital marketing.
As a full-service UX design agency, they work closely with their clients to define, design and develop transformative user experiences across all platforms and brand touchpoints.
Best suited for: startups, Finance, and Tech companies of all types and sizes, from startups to market leaders.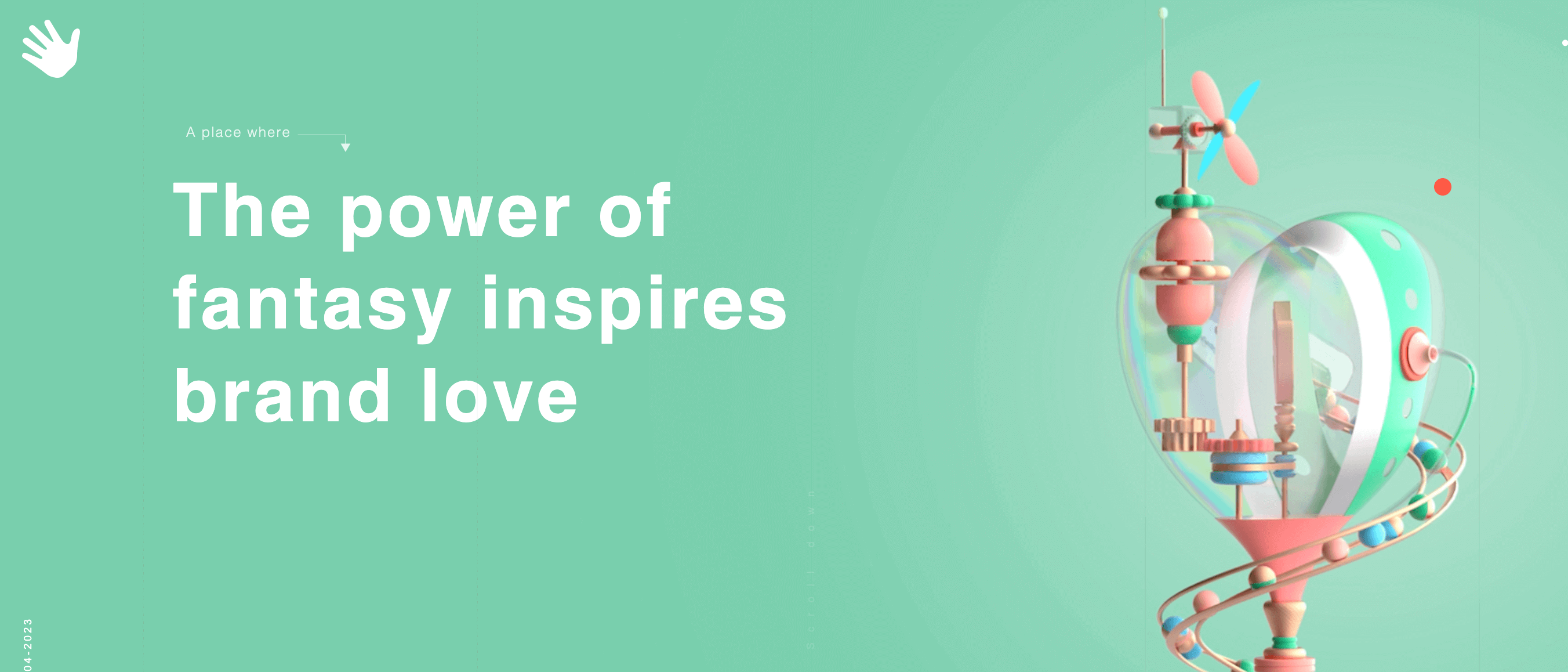 eDesign Interactive, as the name suggests, is a website design agency specializing in creating a fantastic web experience that interacts through design and a unique brand story.
The company stands out with its deep understanding of the power of aesthetics; having a team of 45 exceptionally seasoned designers, their work can uplift a brand through powerful yet pleasing design concepts.
They provide all design-related services under one roof, from fun and fresh layouts to memorable logos to comprehensive 3D animations. Some notable projects of the company have been for Blockchains, Weaver Popcorn, and Finch.
Best suited for: Fintech and B2C companies looking for bold design solutions.
FAQs
How to examine the work of a web design company?
Start with looking at the company's website to evaluate the kind of work they bring to the table. You should focus on their brand strategy and target audience and not merely be distracted by the visuals and aesthetics of the agency's website to decide which one will be best suited for your needs.
How should you decide when to hire freelance web designers or opt for a web design agency?
The key to deciding which option to choose is your business size and scale of operations. If you are a newly found startup with not many resources and requirements for a world-class website, you can opt for freelance web designers that will give you one-on-one attention and help to develop a basic website that aligns with your interests. On the other hand, if you are a well-established organization looking to expand your business through a website, you should choose an agency as they have more scalable resources and expertise to deliver complex solutions.
What is the cost of hiring a web design agency/company?
The cost of hiring a web design agency/company varies based on a region and the level of the company's expertise and experience; offshore agencies can charge between $45-$70 per hour, while a US-based agency can cost $150-$300 per hour. Apart from this, the agencies give a quote after evaluating your needs and discussing the necessary resources.
Conclusion
A website is like a home to your brand. Therefore, it is of utmost importance to choose the best-in-class website design services to curate your home at the highest level.
While web design agencies provide relatively the same services at scale, what makes them different is their unique way of approaching clients' projects, narrow specializations, exclusive design styles, and the perks they offer. We truly hope to have provided you with a diverse set of options to help you choose the best-fit agency to strengthen your brand.
If you are a website design agency wishing to get featured in this list, contact us by email, and after a thorough review, we'll decide whether it is a valuable addition.