Do you know what fantastic benefits your business can enjoy today by partnering with top product development and design companies?
A product design firm gives you invaluable advice in terms of implementing your software from scratch. Here are some of the most significant advantages you'll get:
Transform your vision into concrete digital products

Understand the market and create in-demand products that solve problems and fix issues 

Predict the future and develop forward-looking tools accordingly

Increase brand awareness and visibility

Improve customer satisfaction and expand your customer base
According to Mordor Intelligence, the product design and development services sector is predicted to churn a CAGR of 10.9% during the period of 2022-2027. Thus, it's the highest time to take your business to the next level by hiring top-notch product designers and developers.
This list presents the most skillful and experienced product design and development companies capable of turning your ambitious ideas into full-fledged software. 
The Best Product Design And Development Companies For Various Business Domains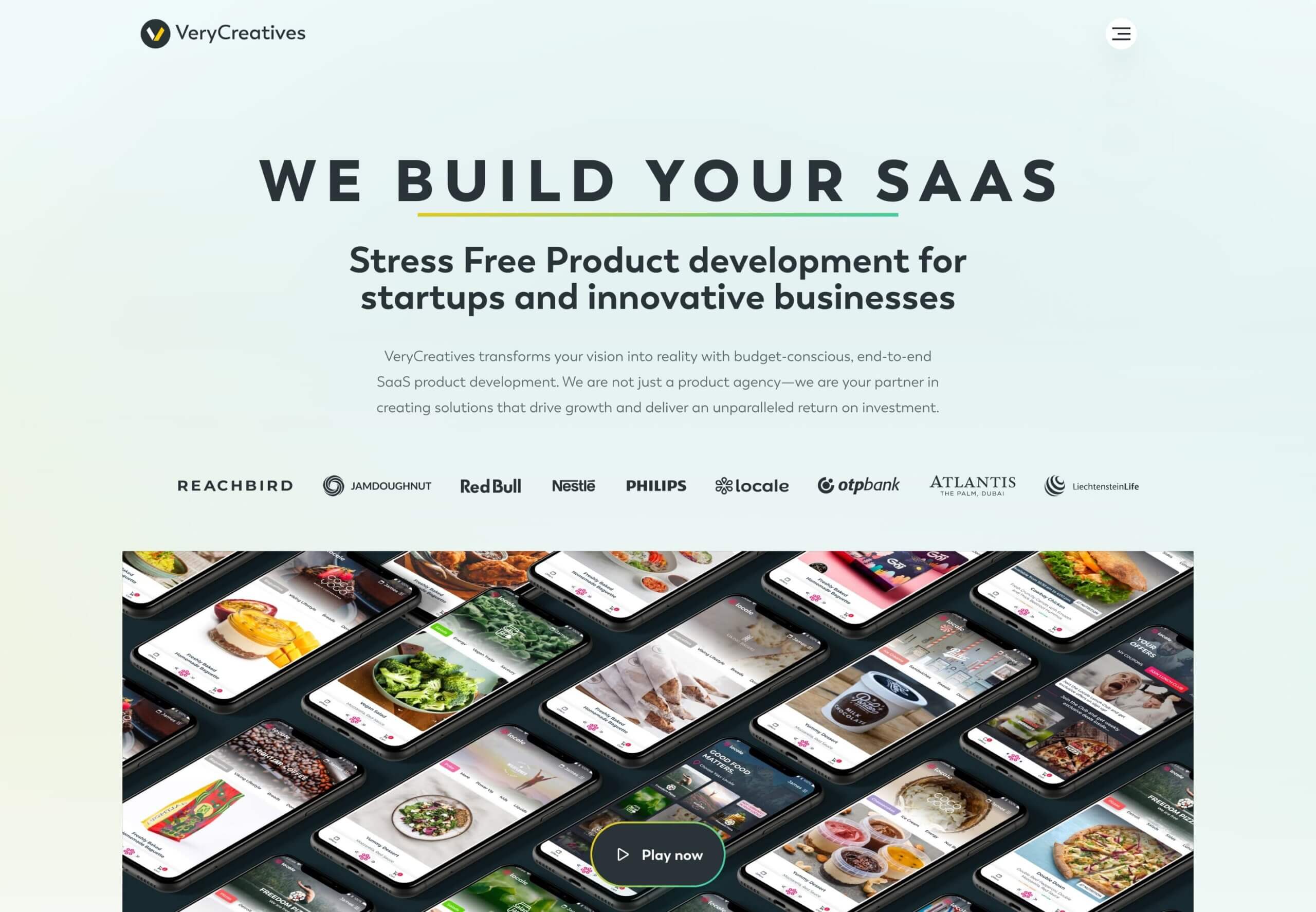 Established in 2010, VeryCreatives stands as a top product design and development company at the forefront of empowering startups and enterprise innovators with its transformative and business-focused technology solutions.
At the heart of their successful approach lies a deep collaboration with founders, CEOs, CMOs, and product teams. From strategic planning to the intricacies of product design and flawless development, VeryCreatives nurtures each stage of your technical journey, ensuring that every detail aligns perfectly with your vision. This dedication to comprehensiveness and detail enables them to deliver remarkable product design concepts for their esteemed clientele consistently.
VeryCreatives operates across the dynamic EU, UK, UAE, and US markets. Their portfolio boasts an impressive array of clients, including Reachbird, RedBull, Nestle, Philips, LiechtensteinLife, Atlantis, OTP Bank, and numerous others – a testament to the trust and esteem they have earned on the global market. 
With VeryCreatives by your side, you gain a dedicated product design and development team ready to implement any of your creative ideas to help you create a truly memorable brand.
Services and expertise: product design, software development, product strategy & scoping, MVP development, SaaS development
Tech stack: Ruby on Rails, Elixir, Phoenix, ReactJS, VueJS, Java, Swift, Objective-C, Kotlin, etc.
Industries: Digital Marketing, Technology SaaS, FoodTech, Delivery SaaS, Fintech, Banking, Investments, Mortgages SaaS, Lifestyle, Digital Health SaaS
Team size: up to 50 experts
Portfolio: Reachbird, RedBull, Nestle, Philips, LiechtensteinLife, Atlantis, OTP Bank, and others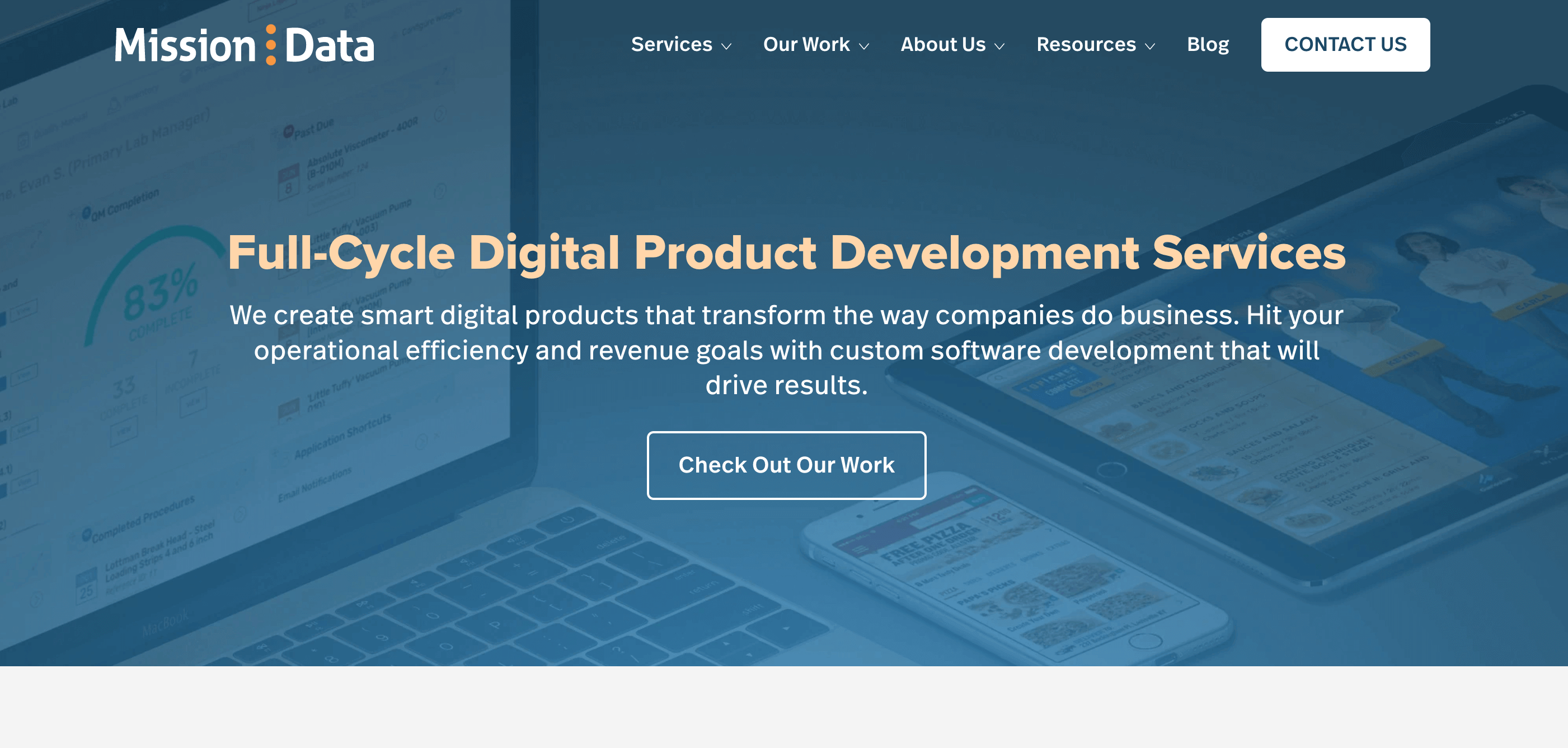 Creating result-driven digital products and helping businesses in their upward journeys, Mission Data provides bespoke software solutions that boost revenue and improve operational efficiency. Being one of the leading product design firms, Mission Data believes in transforming vision into innovation, solving real business challenges, and providing the necessary support to their clients. 
Founded in 1996, this company is a great hub of exceptionally-talented strategists, designers, and developers. They look forward to building sustainable products championing environmental rights, and giving back to society. 
Services and expertise: full-cycle d

igital product development, UX/UI design, design strategy, product managed services, digital product engineering

Industries:

Media and Entertainment, Non-profit, Food and Beverage, Manufacturing, etc. 

Team size:

50+ experts

Portfolio:

Bravo, Kroger, Penguin Random House, Papa John's International, Asphalt Institute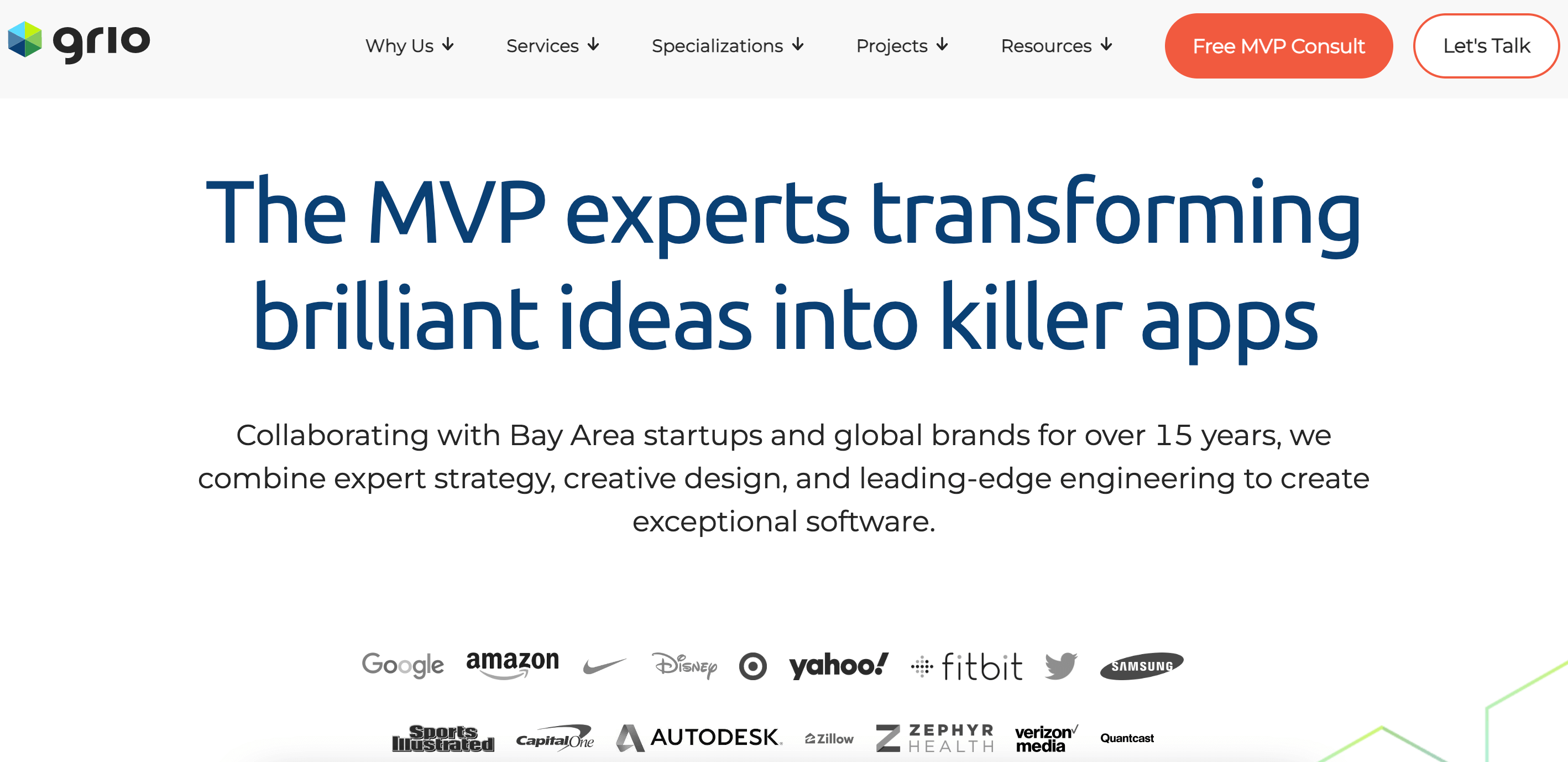 Grio is a prominent product design agency that has been helping growing startups and well-established enterprises shape their ideas into leading brands through powerful MVP delivery plans. Strategizing, developing, and maintaining elegant software solutions for global brands, Grio's MVP experts deliver killer custom applications with end-to-end development support. 
From a small San Francisco-based startup founded in 2008, the company has now emerged as a full-fledged product development service provider with three global offices and a remote presence across five states in four countries. 
Services and expertise: web and mobile s

trategy, design, deployment, whiteboarding, wireframing, product enhancements, QA testing, user research, product management, MVP development

Industries:

Healthcare, Fintech, IoT and Smart Home, Media, Software & Tools, etc. 

Team size:

50+ experts

Portfolio:

Sutro, Neustar, Fitbit, Capital One, Ceri bell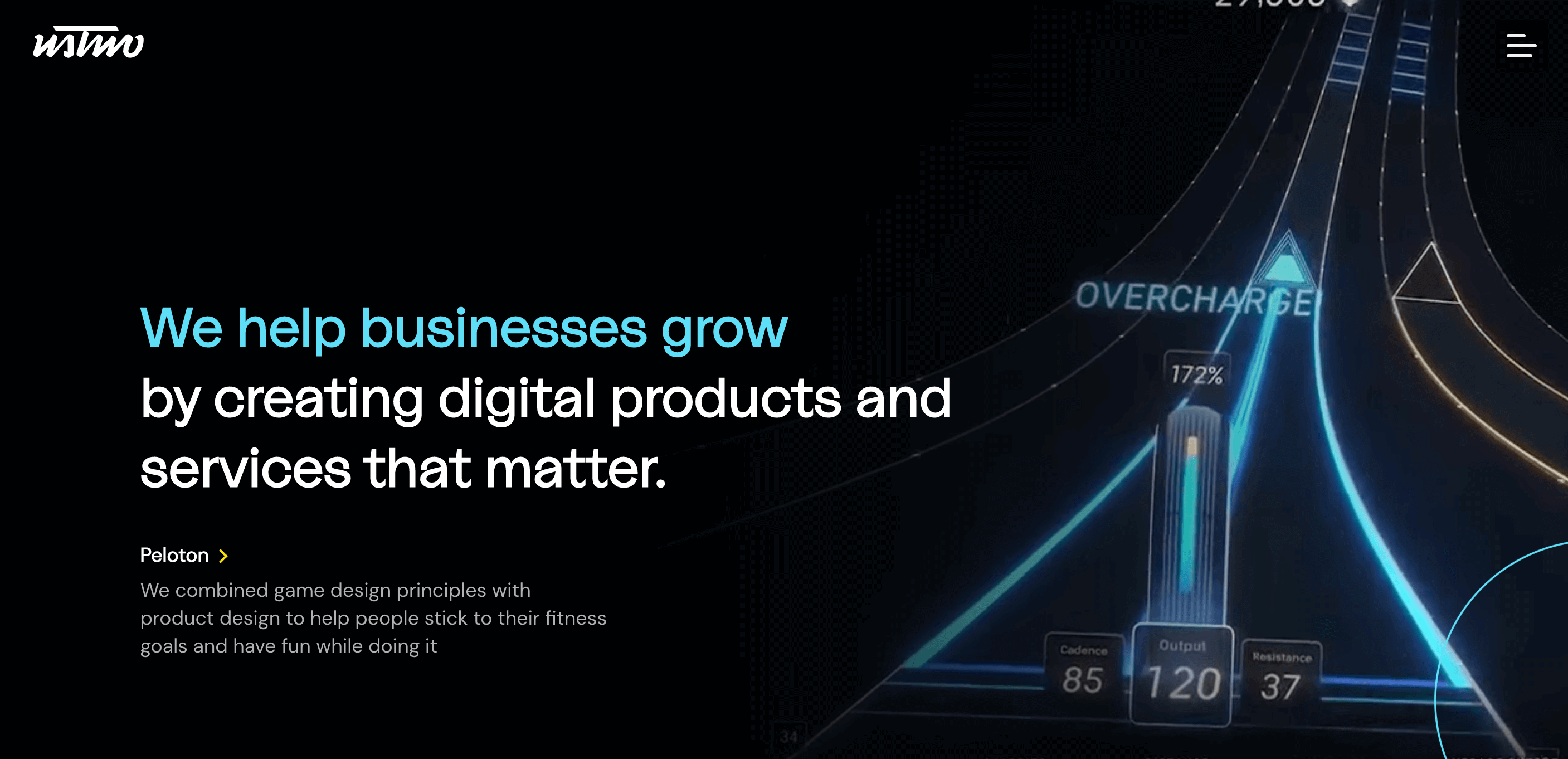 Ustwo builds amazing digital products driving changes for businesses, and supports customers in a meaningful and lasting way. This creative digital product development company comes with strong design experience and high technology credentials to create products and services that truly matter and help achieve customers' goals.
Known as an employee-owned agency promoting a culture of experimentation, freedom, trust, and collaboration, Ustwo started its journey in 2004 and has been conceiving, designing, and delivering agile digital products that businesses love and end customers highly engage with. 
Services and expertise: pr

oduct design, product strategy, product planning and prioritization, solution architecture, prototyping, proposition development, capabilities building

Industries:

Software, Consumer Goods, Health and Fitness, Mental Health, etc. 

Team size:

500+ experts

Portfolio:

Meta, Google, IKEA, Transport for London, Ford, NBC, BMW Group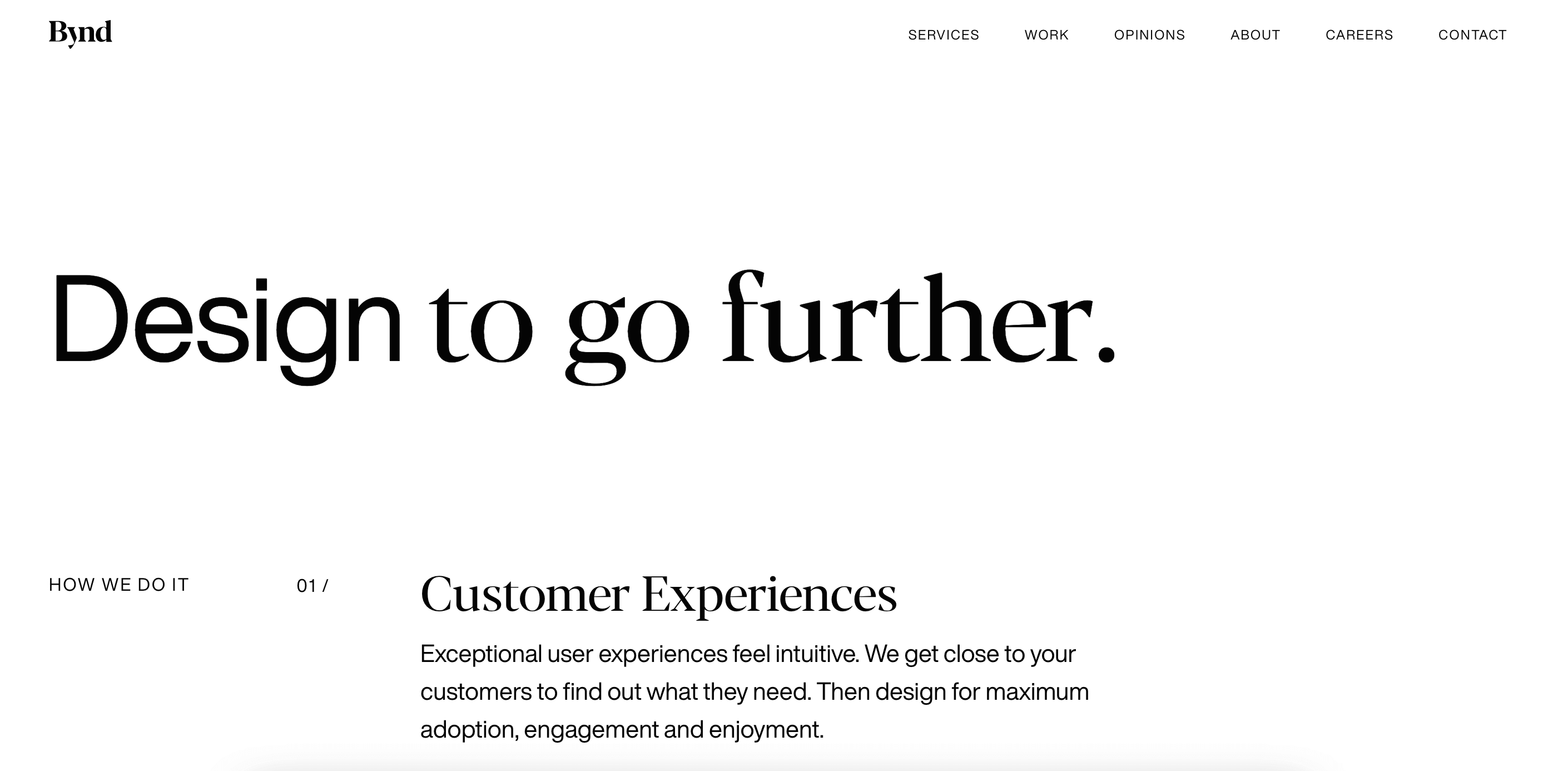 Bynd builds designs that go further. The company provides optimum customer service resulting in world-class design and engineering products. Combining craft with empathy and a touch of inclusive technology, Bynd is steering the design world with its future-proof designs and technological excellence. 
With a 16-hour plus time zone coverage, Bynd is a product development firm that caters to its global clientele in different sectors forming long-lasting partnerships and creating products aimed at maximum adoption, engagement, and enjoyment.
Services and expertise: c

ustomer experience audit, product health check, visual design sprint, engineering and design

Industries:

Social Media, Software, Health and Wellness, Food and Beverage, Fashion 

Team size:

200+ experts

Portfolio:

Google, Mailchimp, Mont Blanc, Royal College of Art, YouTube, Facebook, Novartis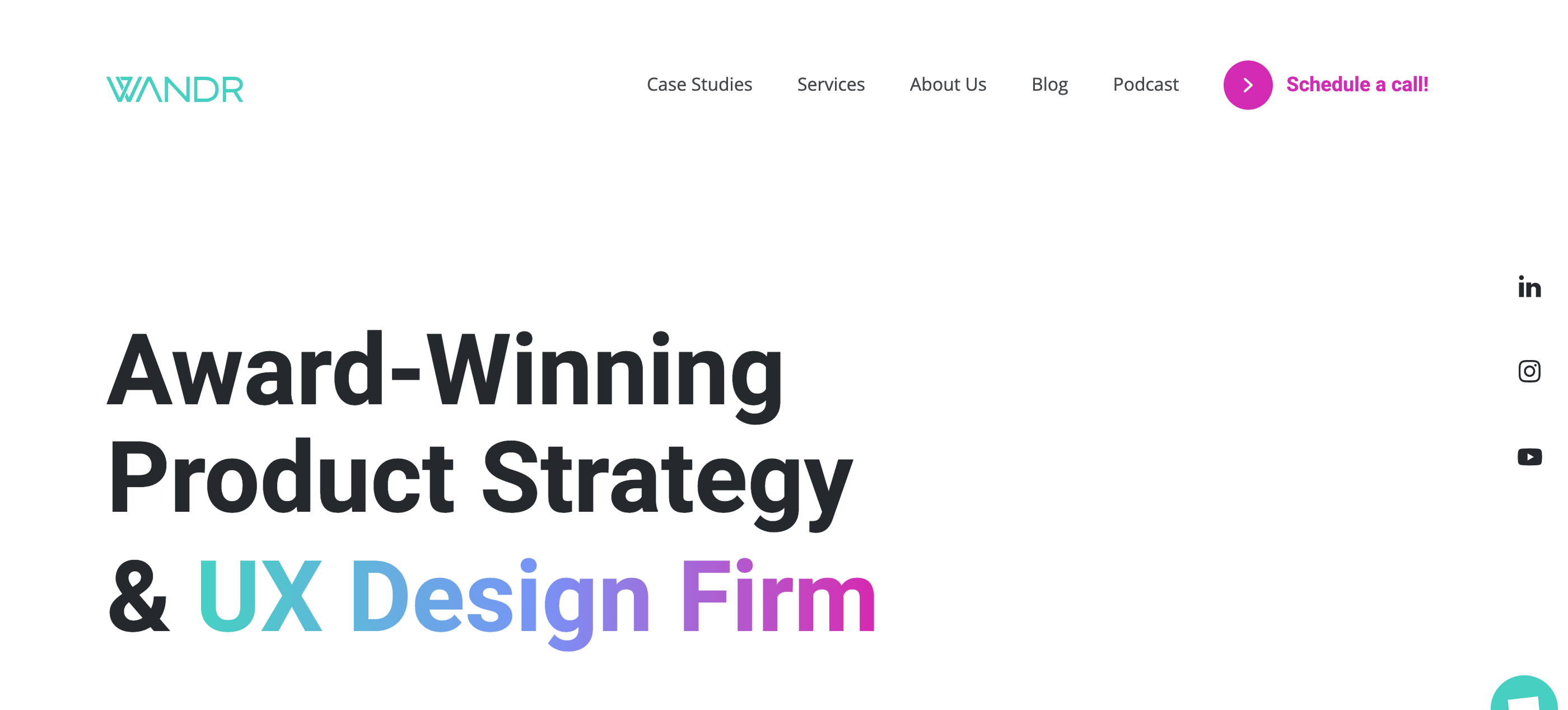 Are you looking to work with the best-in-class prototyping company that puts forward innovative strategies to build robust products using the most suitable services? Partner up with Wandr and receive data-driven solutions that will grow your business, drive revenue, and make your customers happy. 
Wandr follows a clear step-by-step approach when starting a new project. From the initial discovery and user research, it goes to understanding the user flow and wireframes. On successfully completing both stages, it generates compelling UX/UI design and ultimately ends with usability testing of the delivered product. 
Services and expertise:

UX audit, UX/UI design, design systems, startup MVP, design thinking workshop

Industries:

Travel, Finance, Government, Software and Technology, Event Planning, Cloud Security, Health and Fitness, Entertainment, Non-profit

Team size:

50+ experts

Portfolio:

Grepp, Field Agent, PetPartners, ModFi, Crowdlink, Gotchkd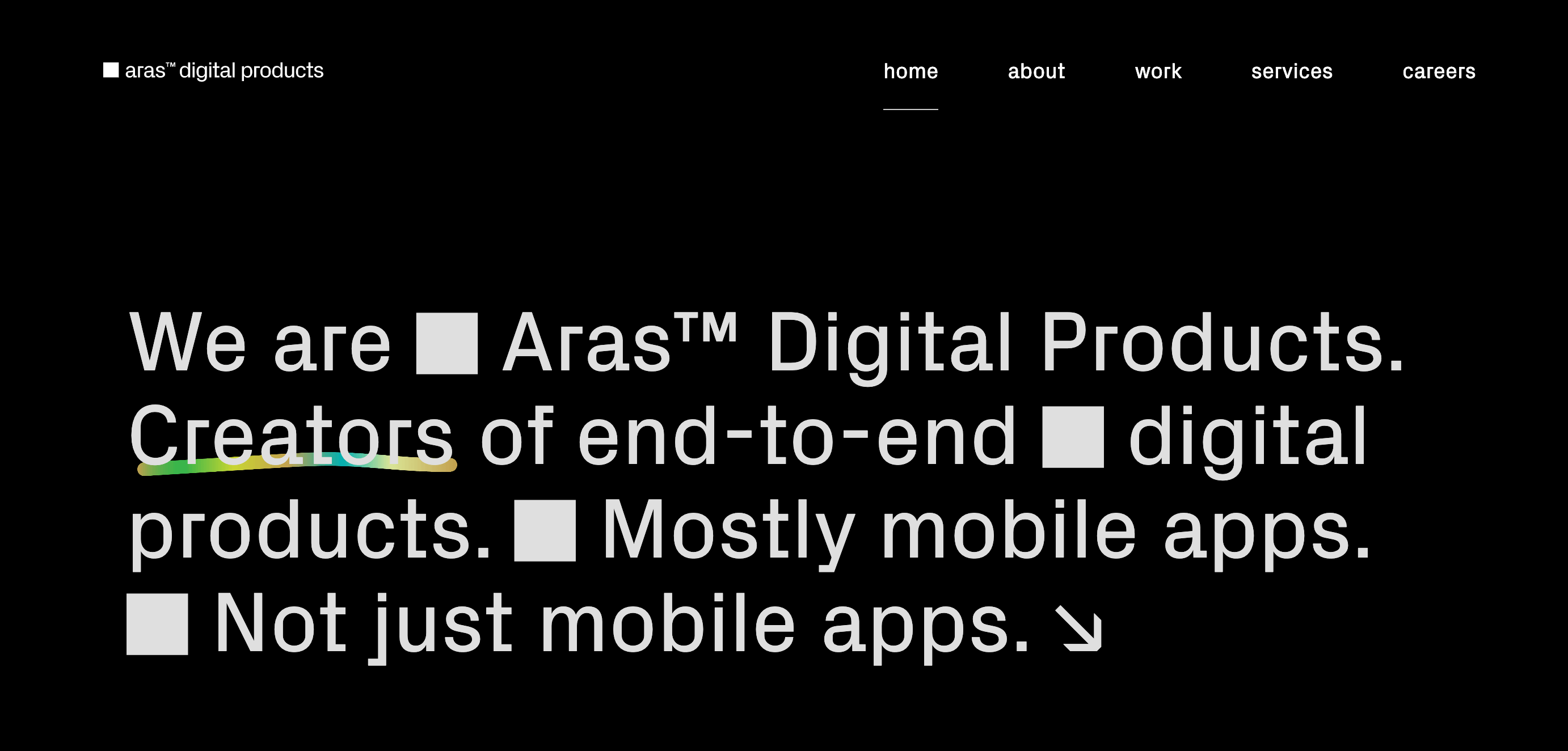 Creators of top-notch, end-to-end digital products, Aras has a team of professional and experienced experts dedicated to creating positive changes in the industry. The agency offers comprehensive product design services through which you can achieve an enhanced customer experience, solving their concerns and treating their pain points. 
The company builds modern websites and applications with a smart vision and flawless implementation. Whether you need a user-friendly app for your food delivery business or looking to build a profitable health and wellness app – Aras is the right place to find great creators. 
Services and expertise: d

ata analysis, discovery, product design, research and inspiration, cross-platform and native app development, web development, user testing

Industries:

Food and Beverage, Software, Travel and Tourism, Trade and Commerce, Health and Wellness, etc. 

Team size:

50+ experts

Portfolio:

Foodtrux, Dobartek, McKinsey&Co, Bitcoin Store, Nutricionist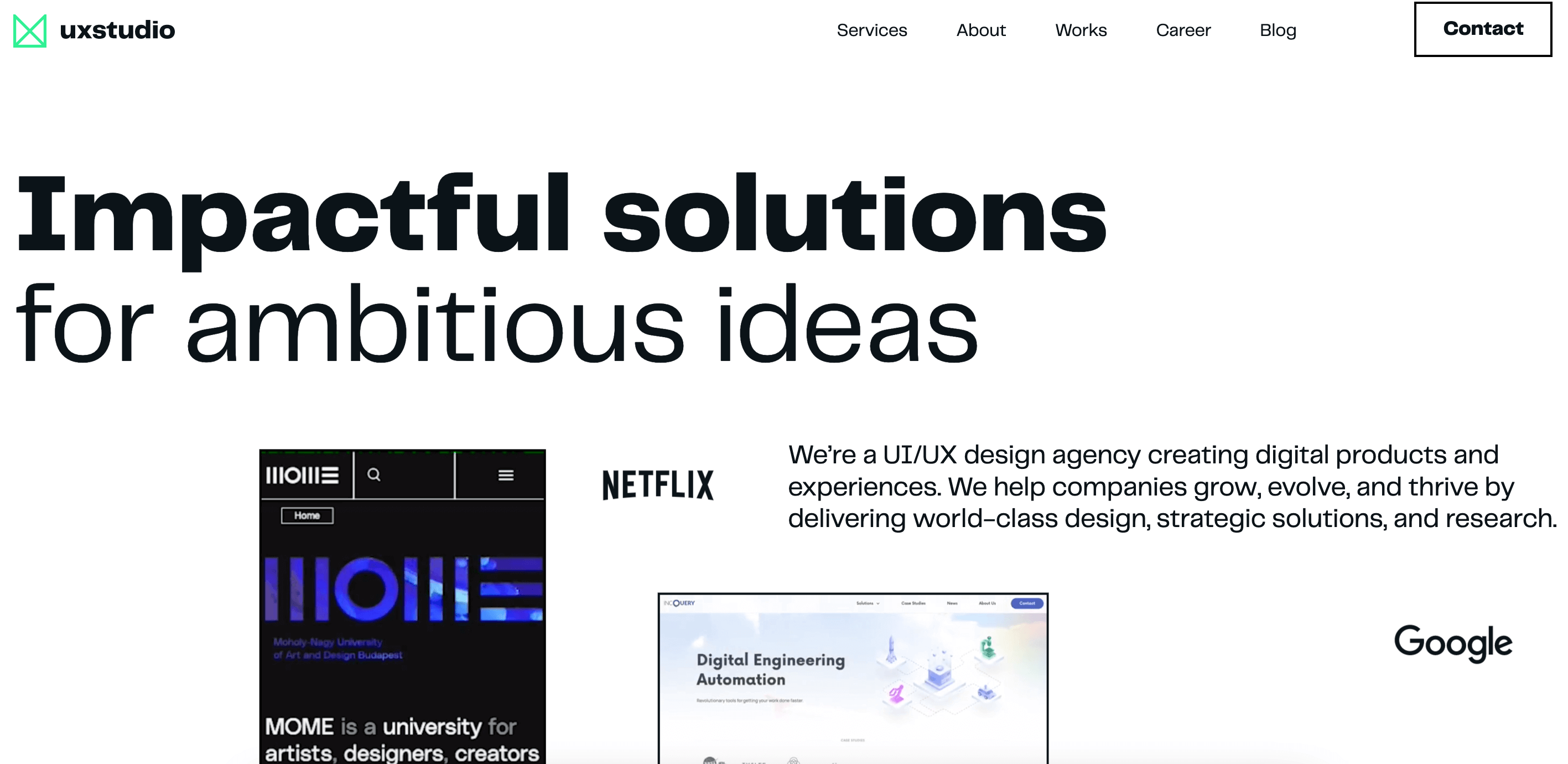 If you wish to see your ideas transforming into incredible solutions, UX Studio is the perfect team for you. Sharing well-researched world-class designs and strategic solutions, the company takes up every design challenge and solves them with ease using their versatile experience and outstanding skill of product delivery. 
UX Studio has completed a decade in the industry, putting 100% focus on every project, understanding its scope, leading from the front, and taking a user-oriented approach. One of the most prominent providers of product development services, the company is known for thinking out of the box and communicating innovative designs in the most effective way. 
Services and expertise:

UI/UX design, UX research, UX audit, UX training, expert review, discovery, end-to-end product development

Industries:

Media and Entertainment, Human Resources, Consumer Goods, Education, etc. 

Team size:

50+ experts

Portfolio:

HBO, Samsung, United Nations, Google, CISCO, Netflix, Crowdstrike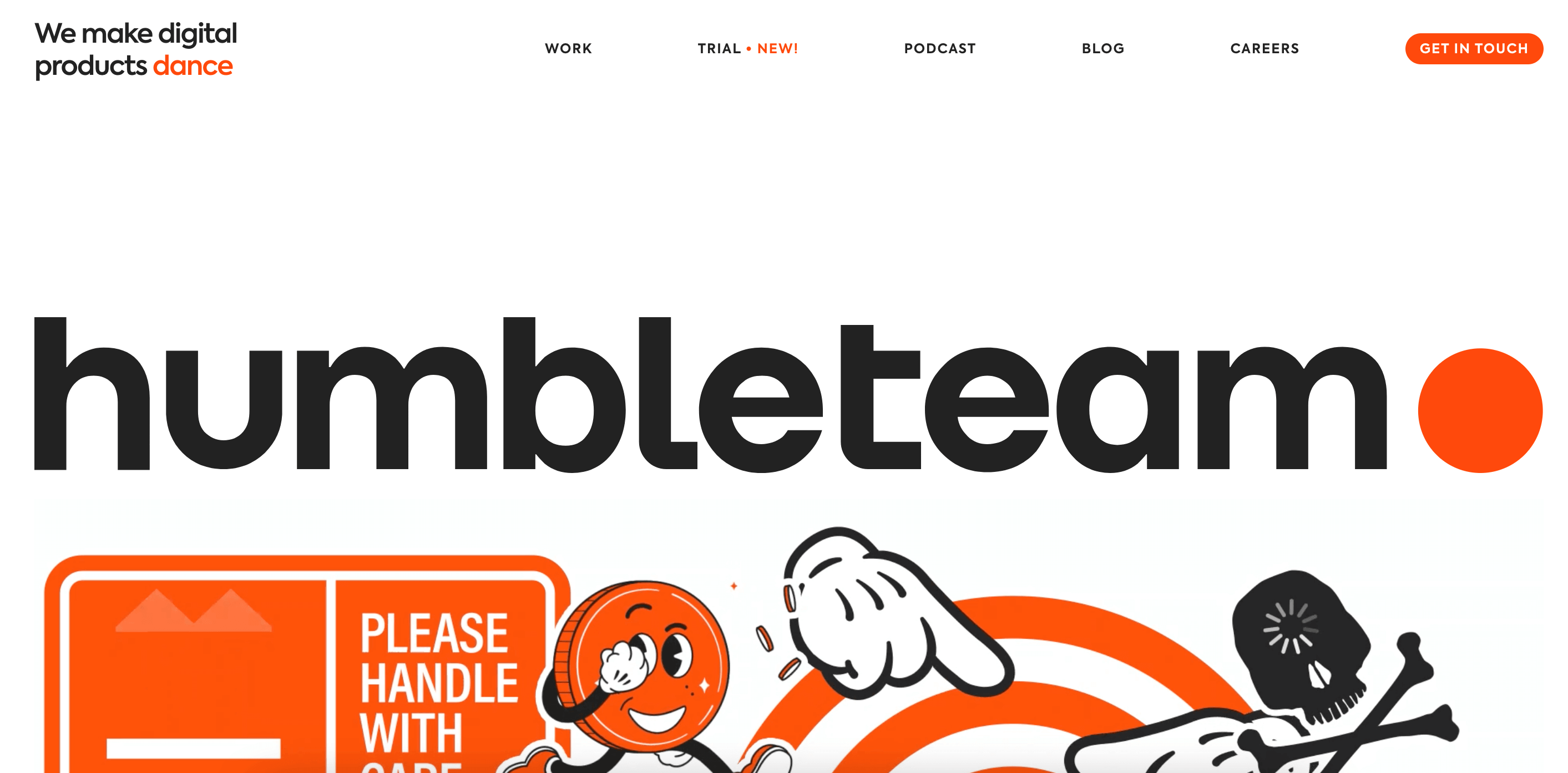 Do you want to work with an agile company that promotes innovative and flexible solutions? Humbleteam is then your ideal partner. One of the world's chief product development services companies, Humbleteam believes in delivering impactful work and building successful partnerships with leading global brands. 
Armed with an enriching experience of working with more than 130 award-winning startups, Humbleteam's mission is to create attention-grabbing digital products that entertain, inspire and solve user problems while generating massive incomes for the product owners. 
Services and expertise:

UX design, design research, mobile UI design, product design, design thinking, user interface design, adaptive web design, product development

Industries:

Fintech, HealthTech, Transportation, Crypto and Web3, Consumer Goods and Tech, etc. 

Team size:

50+ experts

Portfolio:

Combinator, IBM, Sequoia, Village Capital, Seedcamp, Plug and Play, Techstars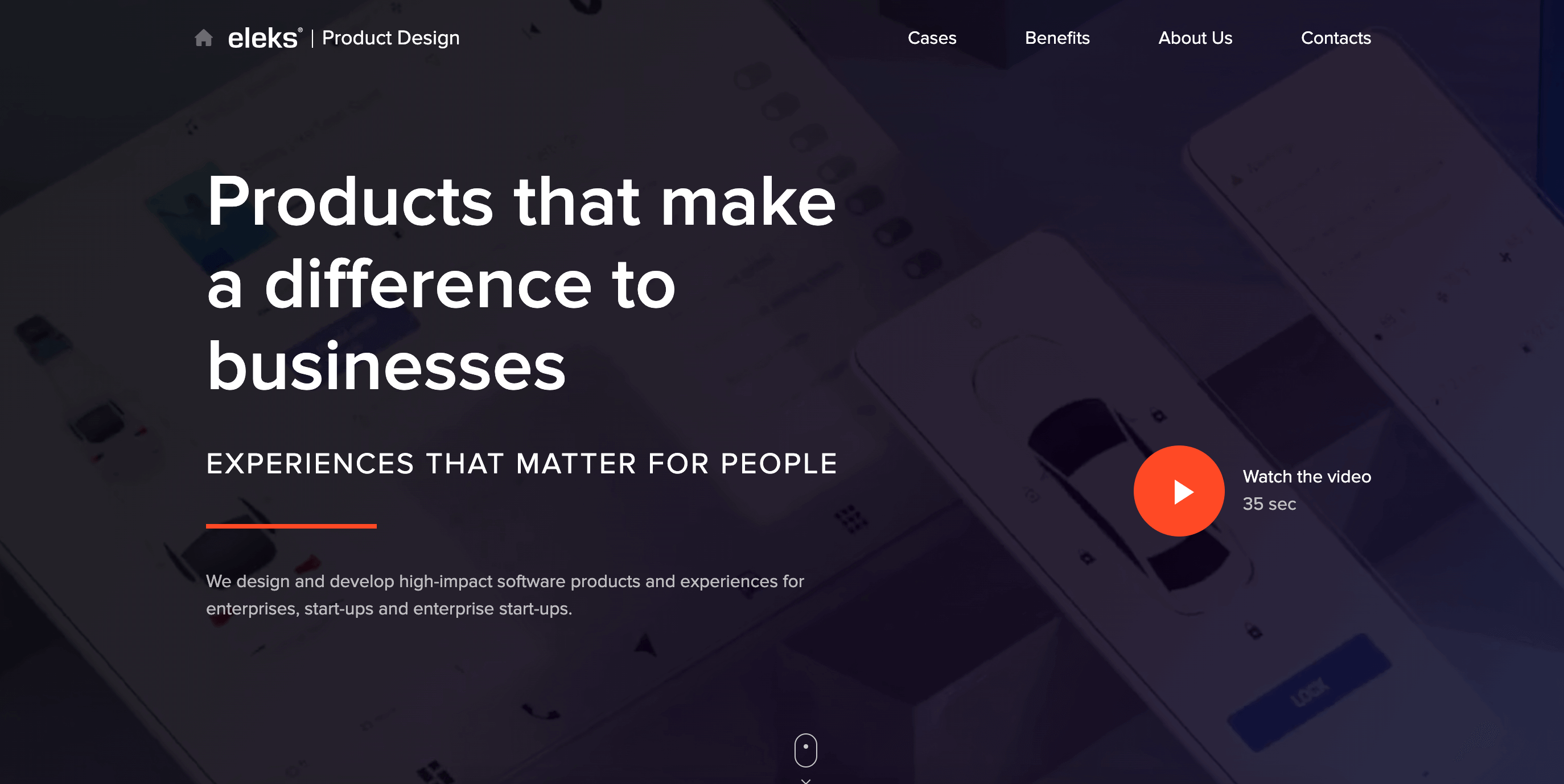 Eleks is the home of the best product designers that can make a difference to your business. Choose Eleks as your trusted software partner to create impactful products and designs that can solve complex problems and enrich customer experience. 
With more than 70 on-site product design phases, Eleks is now a notable name in the global product design industry. From the initial project discovery to the final delivery, Eleks takes care of all your product-related needs and delivers extraordinary services lightning-fast.  
Services and expertise: product design, software development, R&D, technology consulting, Quality Assurance and testing, security services
Industries:

Government, Education, Agriculture, Oil and Gas, Transport, Recruitment Services, Automobiles, etc. 

Team size:

5000+ experts

Portfolio:

Aramex, Blackboard, GRT Gaz, PACE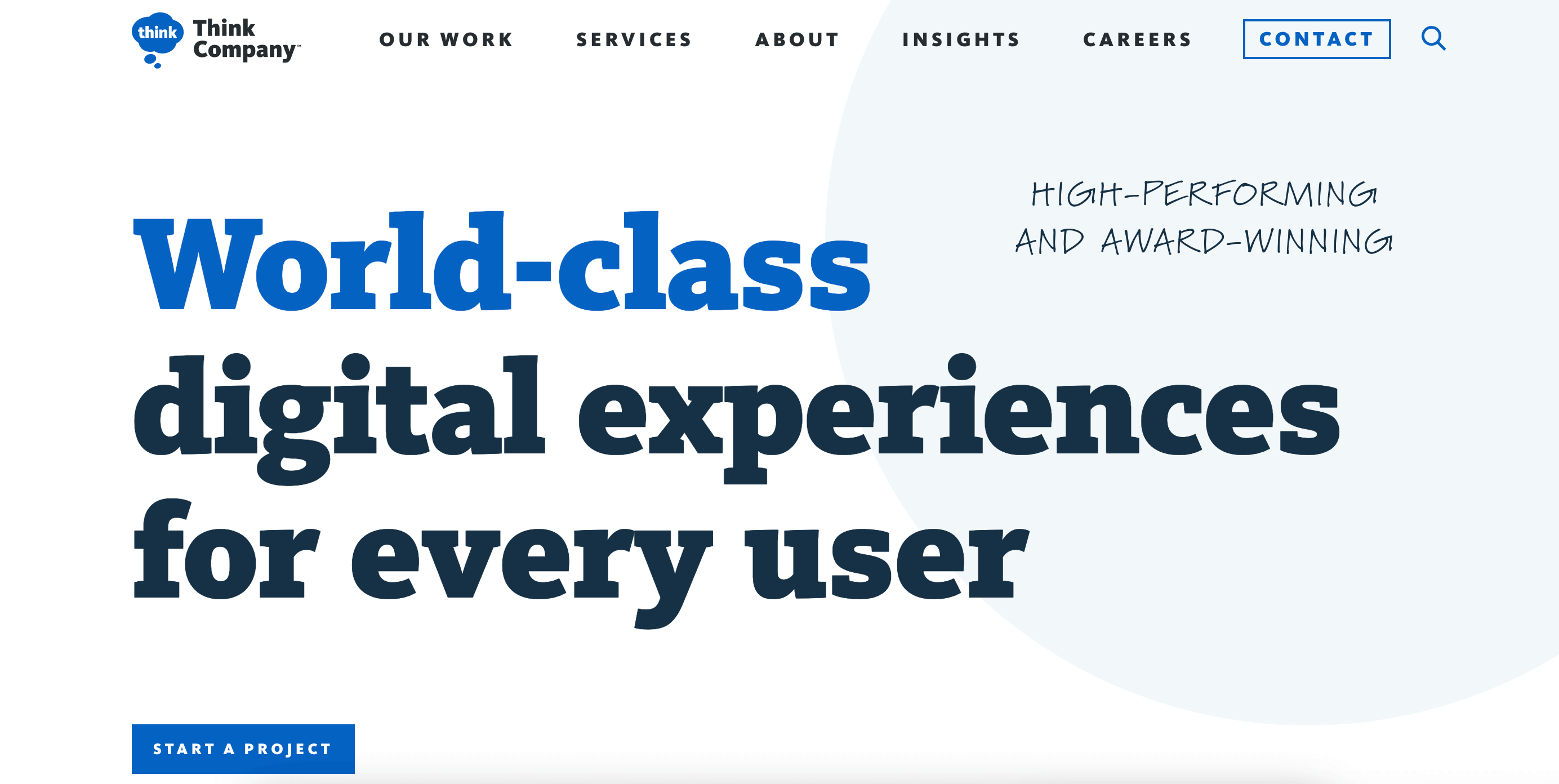 If you are thinking of partnering with one of the industry's most superior product design agencies, Think Company might be your winning choice. The firm creates award-winning tools for billion-dollar brands, accelerating their business values and driving their user engagement. 
Their expert team believes in pragmatic planning to deliver exceptional results and world-class digital experiences. Think Company's process involves learning and strategizing, concept building and iteration planning, and designing and implementing high-performing end products, even in the most challenging regulated environments.
Services and expertise: s

trategy, assessing and road mapping, product and service improvement, design infrastructure, product design and development, dedicated teams

Industries:

Healthcare, Pharmaceuticals, Financial Services, Telecom, etc. 

Team size:

200+ experts

Portfolio:

Vanguard, Johnson and Johnson, Children's Hospital of Philadelphia
Conclusion
High-quality product design and development matter for modern businesses' success. Your product is what speaks for your brand.
Hopefully, this guide helps you find and hire the best product design and development company to realize all your prominent ideas. 
Does your firm provide top-tier product design & development services? Let everyone know about it by listing here. Email us with your request, and after a quick review, we'll decide whether it's a valuable addition.