Zapier is a fantastic tool that allows you to automate hundreds of time-consuming workflows and optimize business processes in a tick through powerful no-code technology.
Although using Zapier software requires no coding skills from you, the platform's functionality might look pretty challenging for non-techies. You must know how to utilize the different features of this program to implement successful web app integrations. 
Luckily, you can still experience the power of Zapier to transform your business quickly and efficiently, even without specialized knowledge. A proficient Zapier development agency will help you get started with this best-in-class platform and leverage automation features in the areas of data entry, social media marketing, lead generation, email marketing, etc. 
In addition, top-notch Zapier experts will assist you in creating and managing all your integrations and educate your team members on how to access embedded tools, share user feedback, and view performance data. 
To successfully implement your business transformation with Zapier, hiring a reliable and skillful service provider is crucial. We've made it easy for you by creating a list of the top Zapier development agencies. Learn more about their scope of services, expertise, and achievements to choose the partner that perfectly aligns with your business needs and goals. 
Why Would You Require Zapier Development Agencies?
An efficient Zapier development agency will cover the following vital tasks for your business:
Provide customized, simplified, and scalable IT automation solutions based on your business requirements.

Transfer your data from one app to another, ensuring complete and seamless integration among different apps.

Create automated workflows with conditional logic.

Set alerts related to your product/service on your chosen platforms. 

Manage your day-to-day digital operations.

Help you save time, money, and effort by implementing robust automation solutions with the leading no-code platform on the market. 
The Best Zapier Agencies And Experts Implementing Full Automation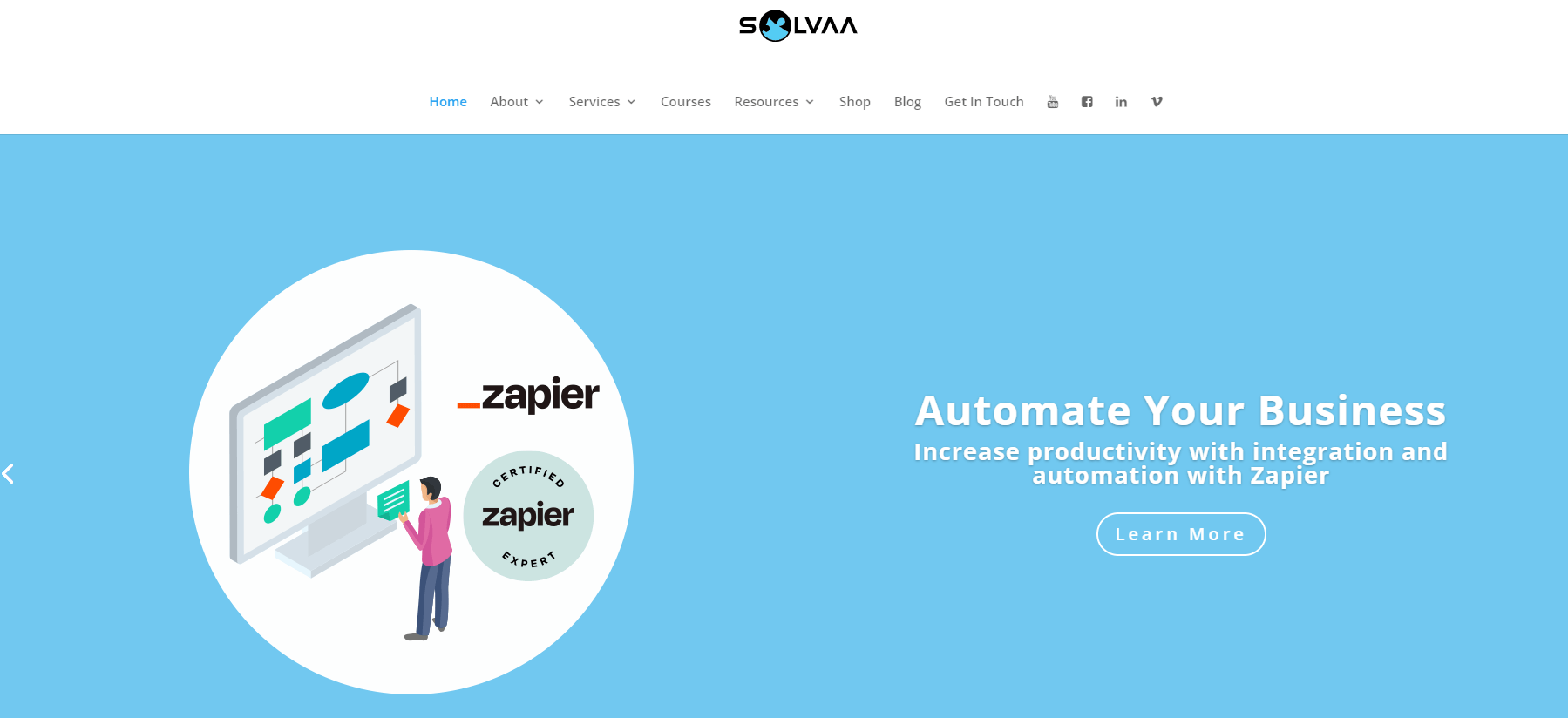 Inspiring businesses to automate and optimize their internal processes, Solvaa's Zapier-certified experts and automation consultants come with their incredible expertise in Zapier, helping customers connect over 5,000 apps seamlessly. 
The primary services offered by this UK-based company include process improvement, Zapier workflow automation, Pipedrive CRM Consultancy, and Xero Consultancy. To implement impactful and analytics-based solutions reducing human errors and time, Solvaa delivers its top-grade problem-solving skills based on a deep-thought approach. Reliable and consistent in its performance, Solvaa simplifies mundane tasks, organizes workflows, and helps businesses earn more by doing less. 
Established in 2016, the driving force behind the company is Kelly Goss, the founder. Donning the hats of a business process automation specialist and a published author, Kelly has been enriching the industry with not only powerful and sustainable integration solutions but also through her professional insights documented in Automate It with Zapier, the most exhaustive guide on the topic. An artist, an adventure lover, and an admirer of street food and urban art, Kelly enjoys expertise in figuring out solutions leading to increased productivity, saving time, and grabbing more profits. 
Another feather on Kelly's cap is her popular 8-week learning course entitled "Simple Automation Blueprint: Zero to Hero." Packed with workshops, pre-recorded quality content, and weekly Q&A sessions, the course is the ultimate gateway to learning about implementing business process automation with Zapier. 
Dive deep into the world of automation and learn from the best in this area with the full-cycle Zapier development services from Solvaa Automation Academy.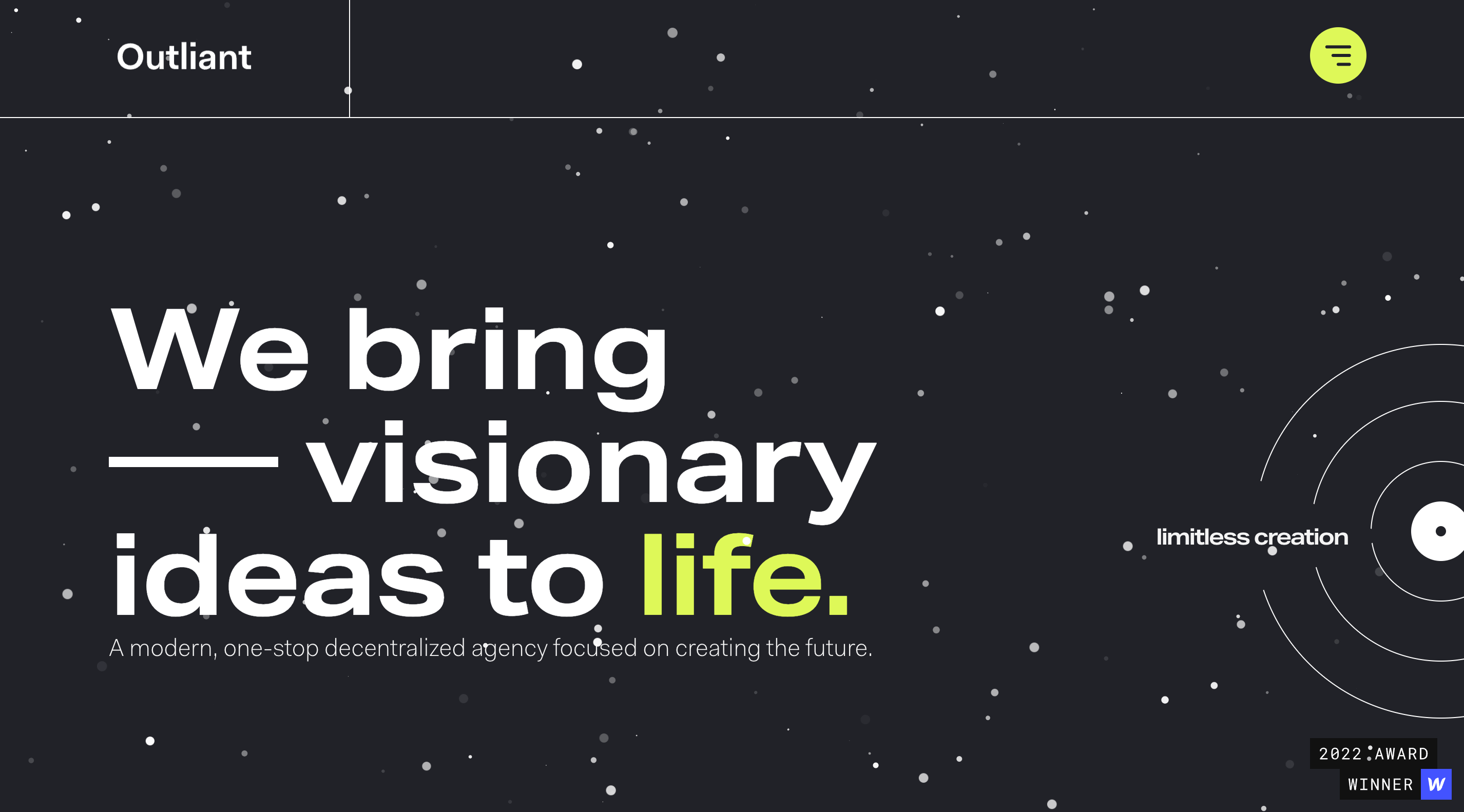 Outliant helps businesses create digital products by providing them with high-performance technical, end-to-end solutions. The agency's service scope extends from basic business automation to comprehensive software design and deployment. They help clients bring their visionary ideas to life based on powerful databases and user-friendly, KPI-focused visualization tools for analytics.
Equipped with an extensive team of creative, Zapier-certified automation experts, designers, and engineers, Outliant is one of the best Zapier development companies to work with. Their exceptional expertise, remarkable customer service, and transparent communication make clients want to return and collaborate more on new projects.
Outliant's Zapier experts bring their extensive platform knowledge to the table, helping clients experience limitless integration possibilities. Let them transfer your data from one app to another seamlessly and automate laborious tasks.
Contact them today to get a personalized service quote for your project.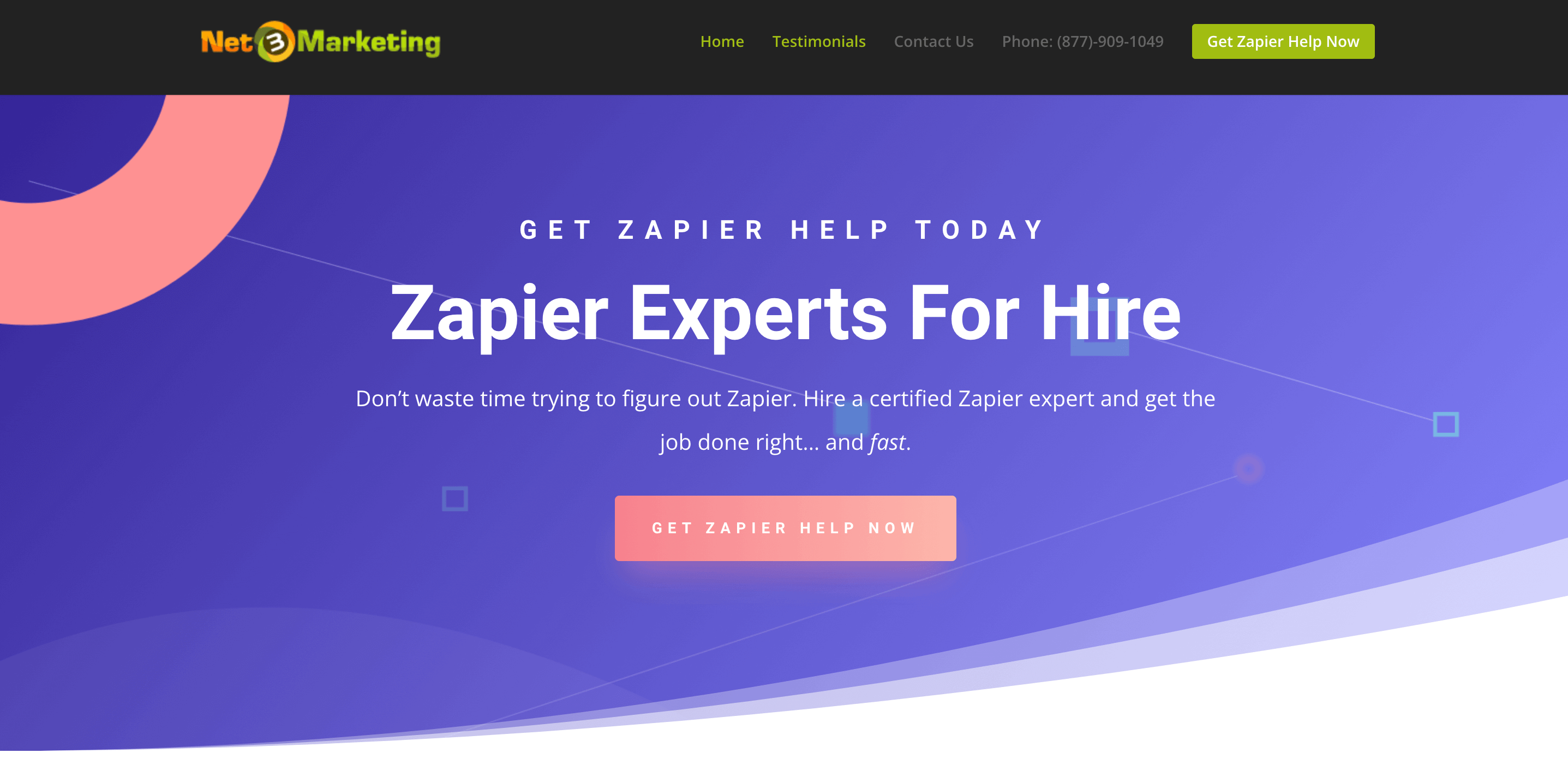 Net3Marketing, based in Ontario, Canada, has established itself as a leading Zapier development agency, offering high-quality automation services to businesses seeking to optimize their workflows. Their certified Zapier integration and development experts help clients solve complex automation problems to get the job done right and fast, saving them time and money.
By leveraging the cutting-edge features of Zapier, Net3Marketing automates repetitive tasks while maximizing efficiency and minimizing manual efforts. They specialize in seamlessly connecting and synchronizing data between various applications used daily, such as forms, CRMs, web apps, and any program with a REST API. Their team also excels at integrating disparate systems to streamline business workflows.
The agency also offers troubleshooting services, swiftly resolving any issues with existing workflows or Zaps. Their comprehensive expertise allows them to develop and expose your API-enabled app to Zapier, unlocking access to thousands of other apps and millions of potential users. So if you have complex workflows that involve connecting multiple apps or APIs, Net3Marketing is here to assist you. Partner with them to enhance efficiency, increase productivity, and optimize your business processes!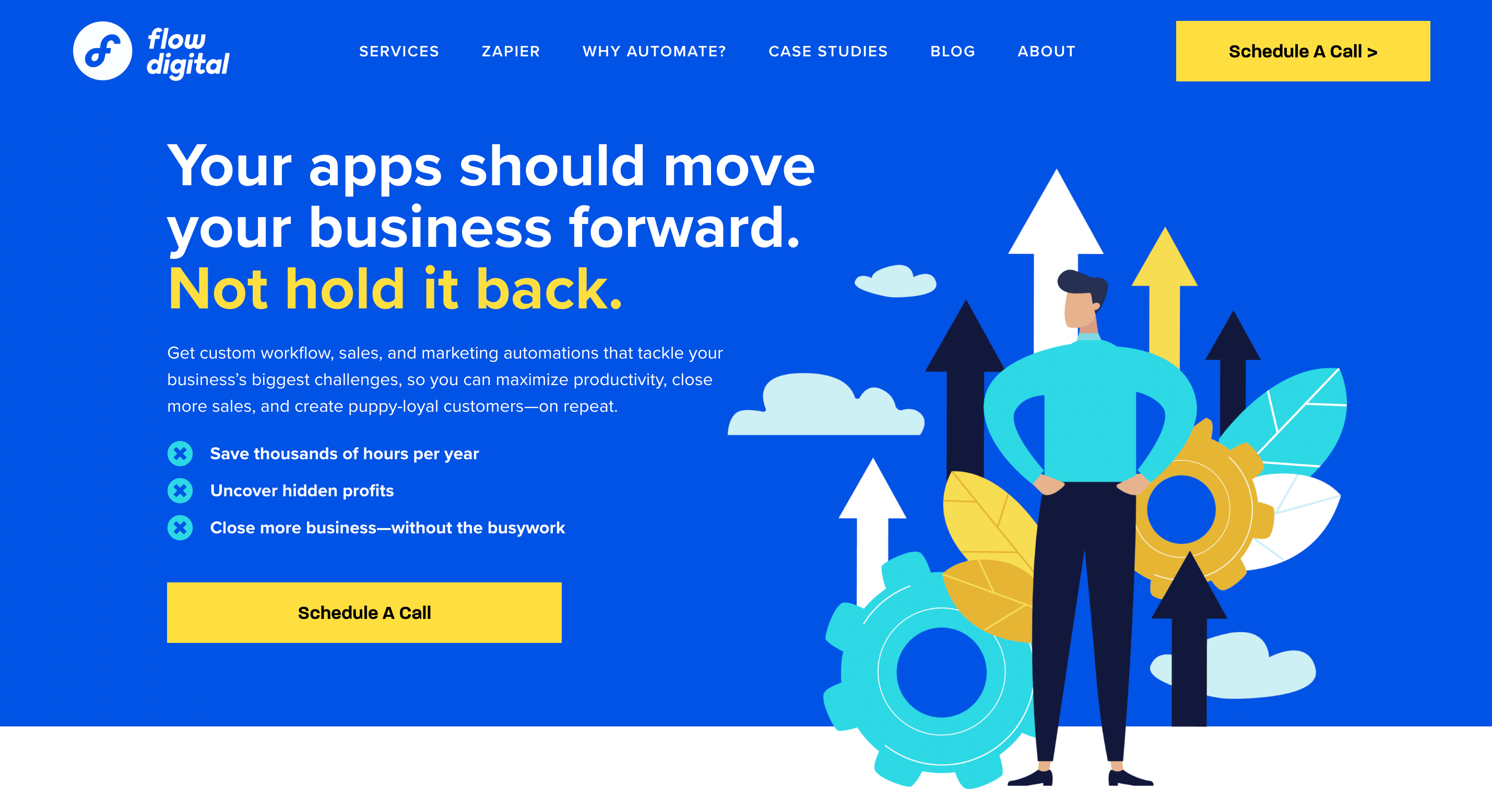 Offering a stellar experience and impeccable customer service, Flow Digital makes smooth integration possible among all the apps essential for your business to grow.
One of the top-rated Zapier development companies, Flow Digital, understands the needs and challenges of your business and prepares a customized growth plan. Their experts ensure seamless flows with regular updates and checks for optimization to troubleshoot issues and fulfill all your automation needs. 
The company continuously adjusts the developmental strategy according to your business growth progress and changes. 
From small to medium-sized to full-fledged enterprises, the Zapier experts at Flow Digital collaborate with all sizes of businesses to get their automation tasks to be sorted.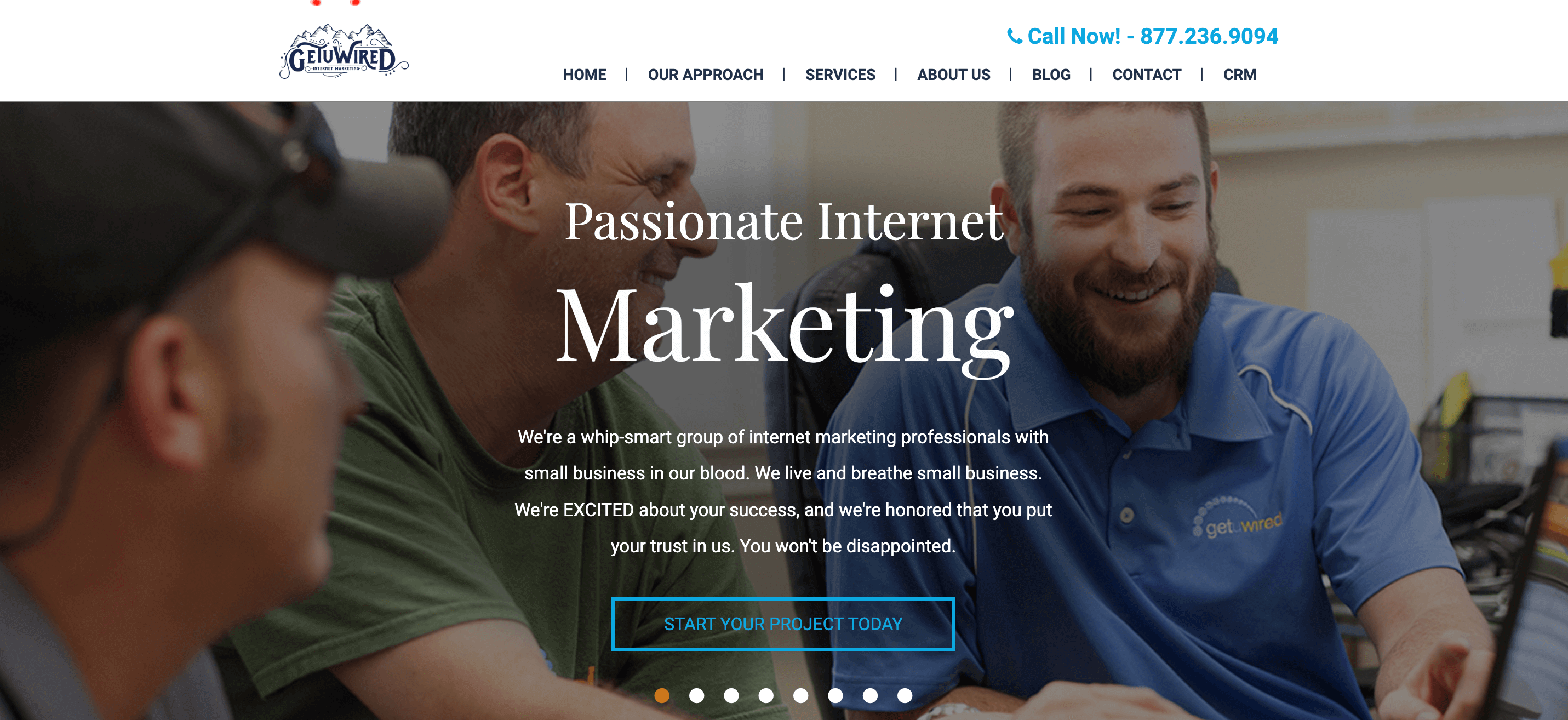 GetUWired can be your ideal team when looking for certified Zapier developers. The company schedules a discussion call with you to learn more about your business specifics and core goals. Then, it offers comprehensive assistance related to project management, file management and storage, marketing automation, CRM, e-commerce, etc. 
From building the right team for your project to presenting the actual blueprint of the automation plan, GetUWired discusses the services' scope, breaks down the tasks in terms of time and effort, and creates the ultimate automation solutions meeting your business goals. 
Automate your processes efficiently and quickly with constant communication and support from the GetUWired team.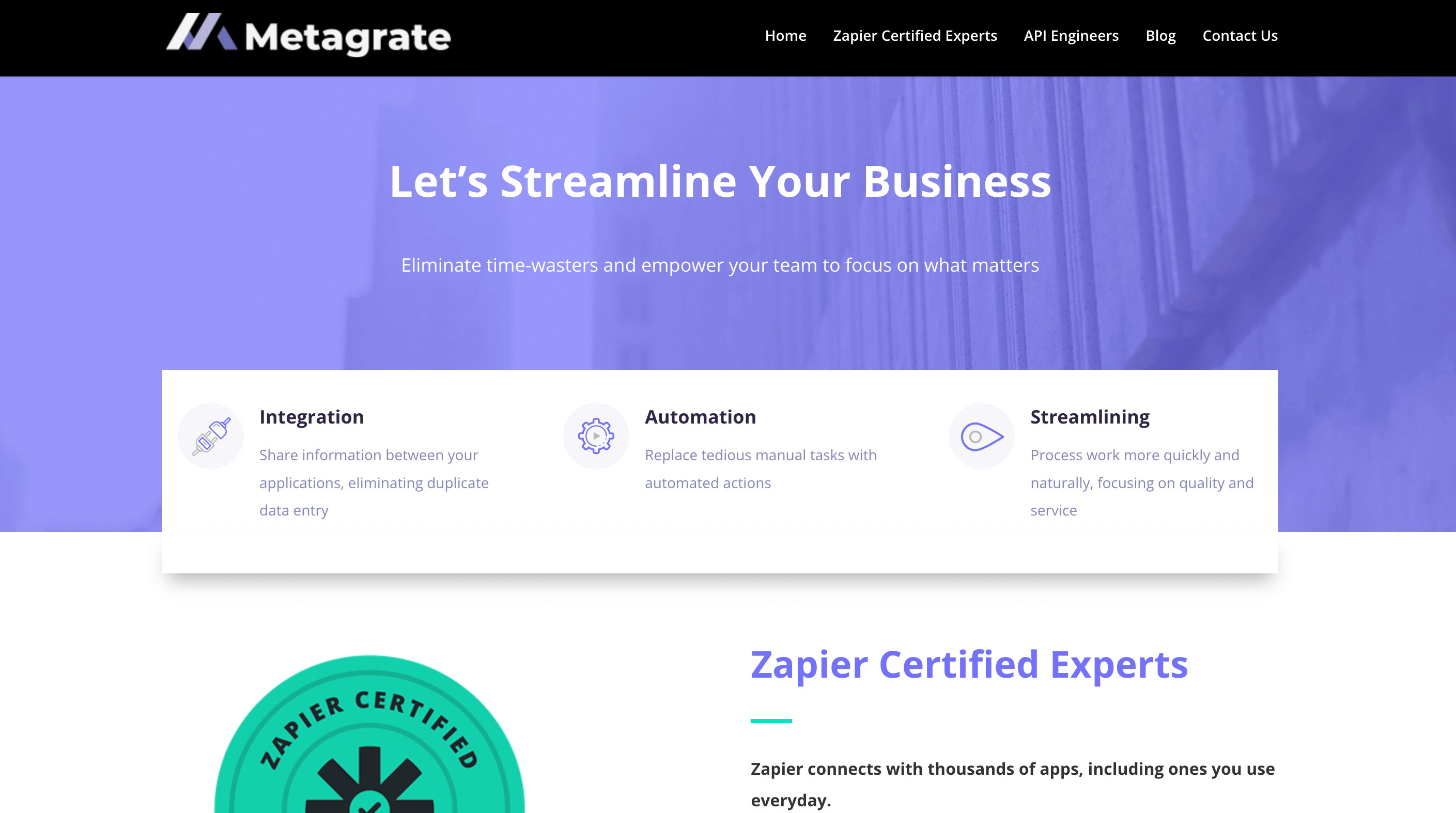 Say goodbye to missing deadlines and get rid of the headache of creating identical posts across your social media accounts! Instead, join hands with Metagrate and focus only on the things that matter to your business. Reinforced with Zapier-certified experts and developers, Metagrate do their best to solve crucial problems and explore new opportunities for automation. Whether your business is experiencing data, workflow, or application-based problems, Metagrate supports you with their knowledge of (API) Application Programming Interface to optimize your Zapier or SaaS product. 
Recognized by thousands of satisfied customers, Metagrate assembles an exceptional full-packed Zapier-expert team to deal with app integration, process automation, and work streamlining.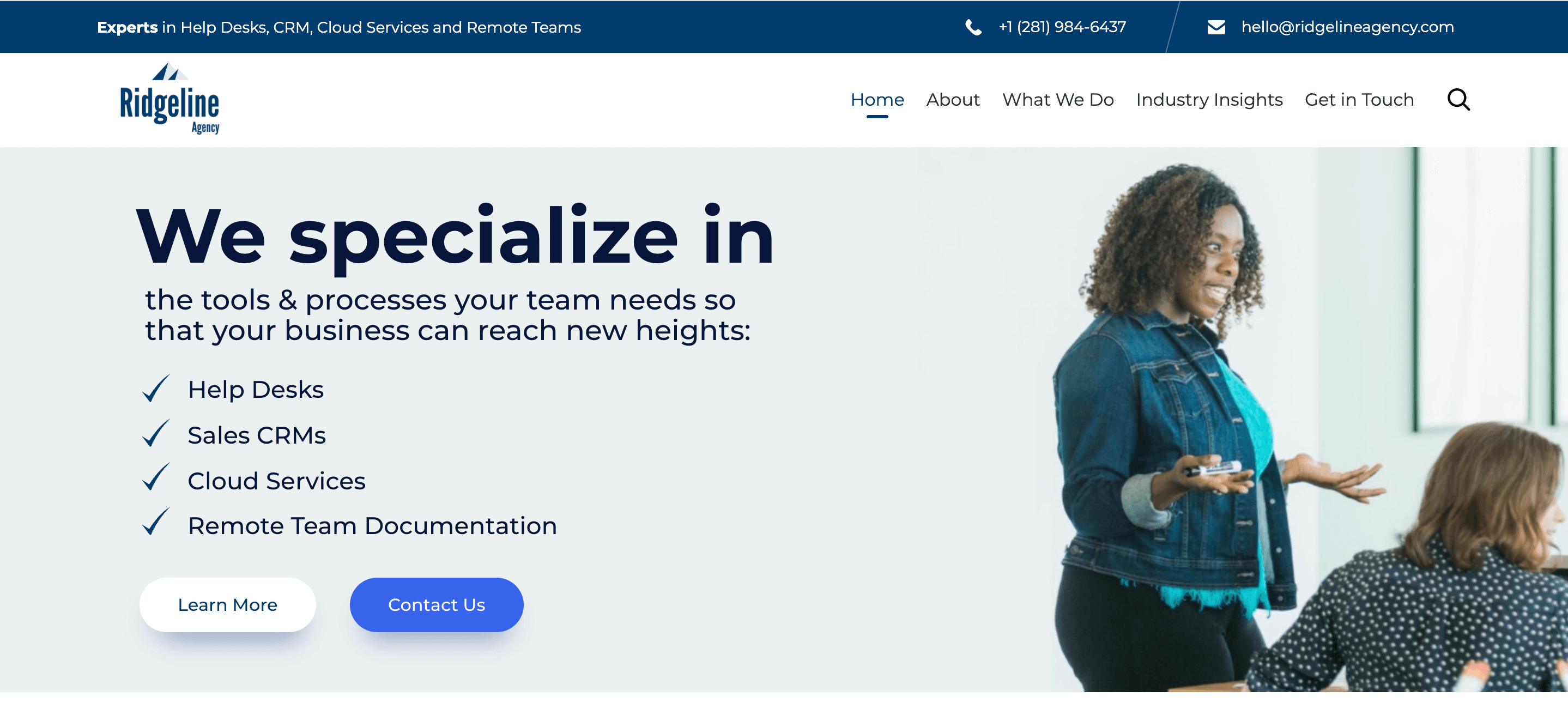 Redefining the automation landscape since its inception, Ridgeline Agency helps your business to grow by maximizing its profits and maintaining cordial customer relationships. 
While the company's core services include building ticketing software and creating knowledge-based documentation, Ridgeline Agency also makes integrations possible along with initial set-ups, migration of the data, and efficiency audits. 
Mainly a consulting and services agency, Ridgeline Agency helps you improve customer retention with full-proof automation strategies that adhere to your business's needs, challenges, and smart goals. 
So, if you are looking to find a good Zapier developer, reach out to Ridgeline Agency and discuss actionable solutions on how to grow your business and make your customers even happier.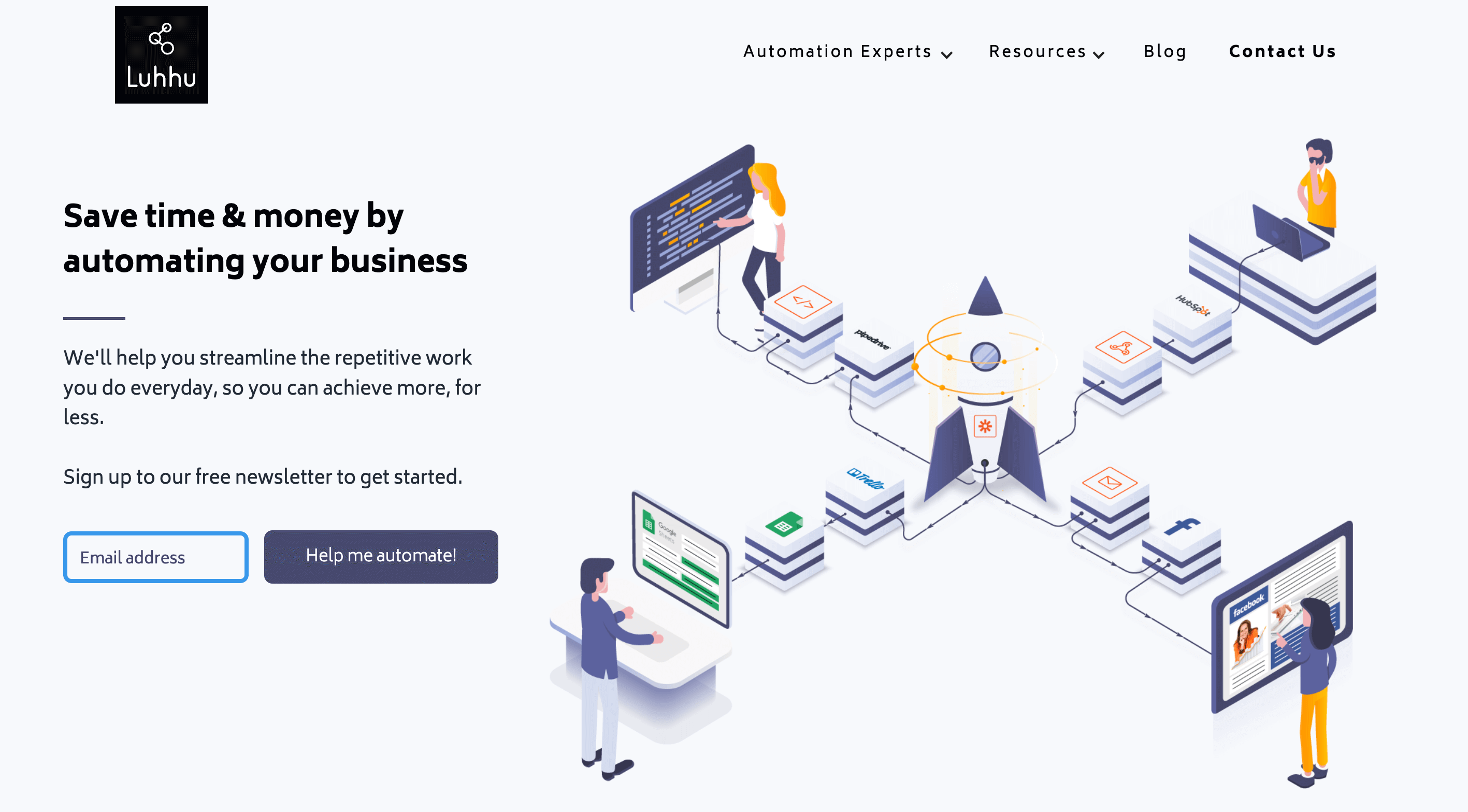 Are you tired of going through repetitive tasks every day? Then, switch to Zapier integration with Luhhu and welcome enhanced productivity to your business world. 
The home of an expert team of skillful Zapier developers, Luhhu serves clients with years of experience in the automation industry. They deliver valuable resources, expert help, and both time- and cost-effective solutions to plan and execute impactful automation strategies. As a result, you stay focused on the crucial aspects of your businesses and get the essential repetitive tasks done with zero hassle. 
With Luhhu, you can easily automate business processes, including client onboarding automation, timely payments, bank transfers, etc., saving additional hours of your work week.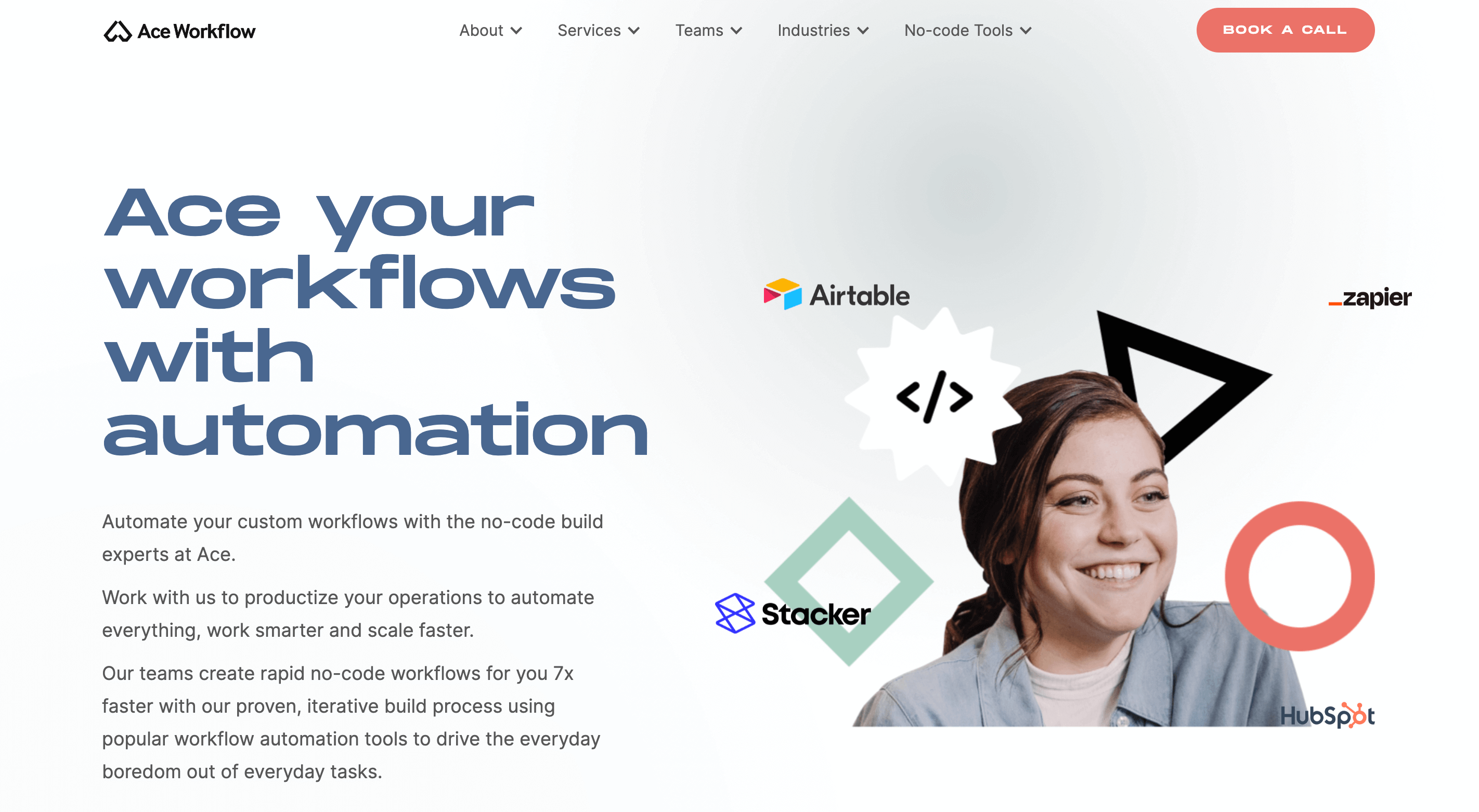 If you are looking for expert  Zapier developers to hire, then Ace Workflow is the ideal agency for you. 
Capable of creating rapid no-code workflows to automate mundane business processes, the Ace Workflow team can help you save up to 12 hours every week! 
Collaborating with small businesses and large enterprises, the company typically starts automation by interacting with a core user team. Once they automate a series of tasks for that particular group, they apply the same strategy to continue with the rest of the teams in the organization. 
Reliable and fast, Ace Workflow's solutions require no IT support and are perfect for companies walking towards business process improvement.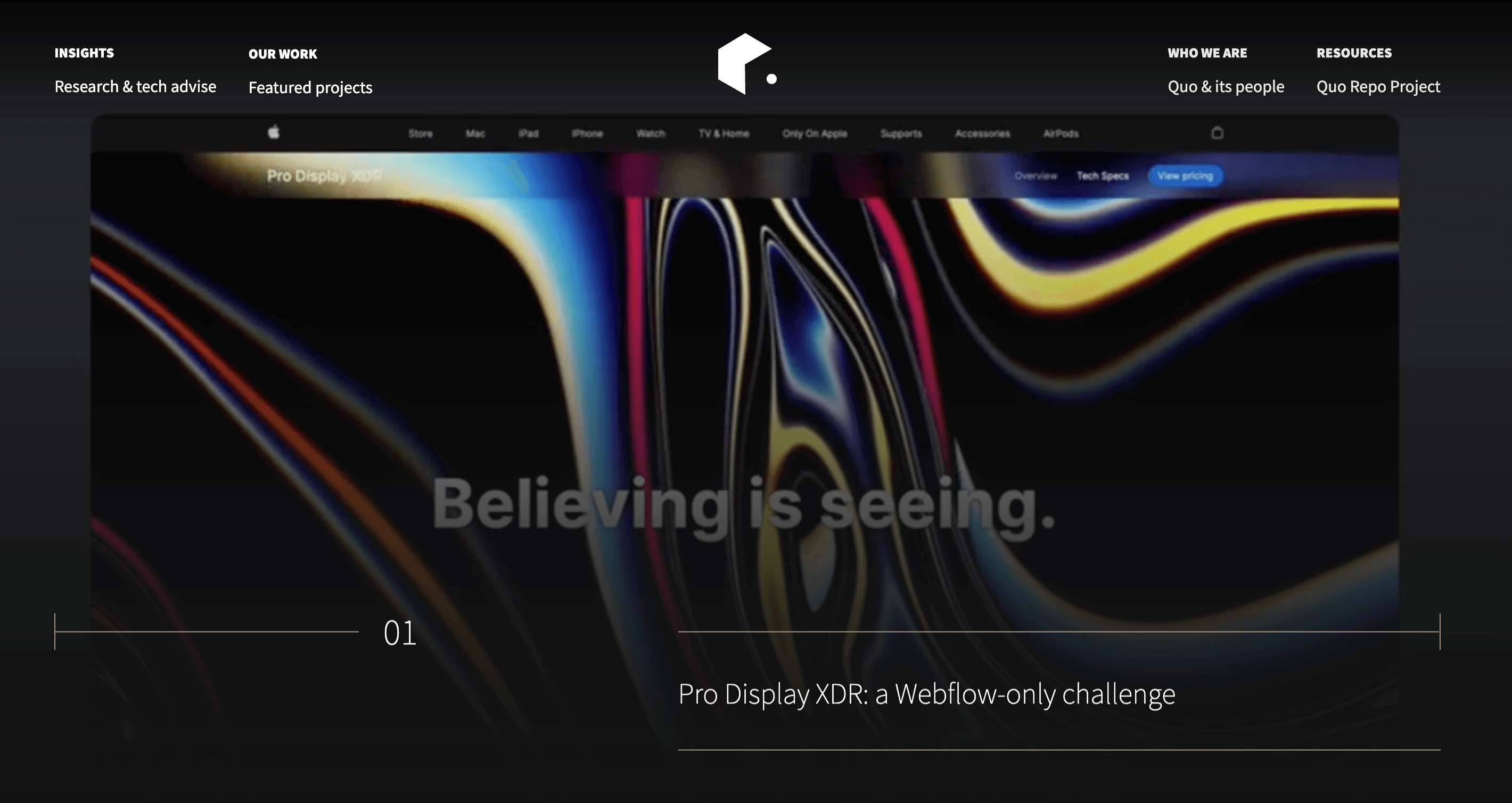 One of the best Zapier development agencies, Quo Intelligent Automation Services helps marketers improve data sharing and organization through detailed analysis and impactful strategies. 
With the support of Zapier-certified experts and professional consultants, you can now put aside all your worries regarding the technical aspect of integrations. The company provides quick, customizable, and profitable solutions that help you improve your workflows, focusing on your business and customer requirements. 
Whether a low-code solution or a more complex set of robust features, Quo Intelligent developers provide complete assistance, keeping in mind the constraints of each project. The company is noted for offering genuine services throughout the entire consultancy period.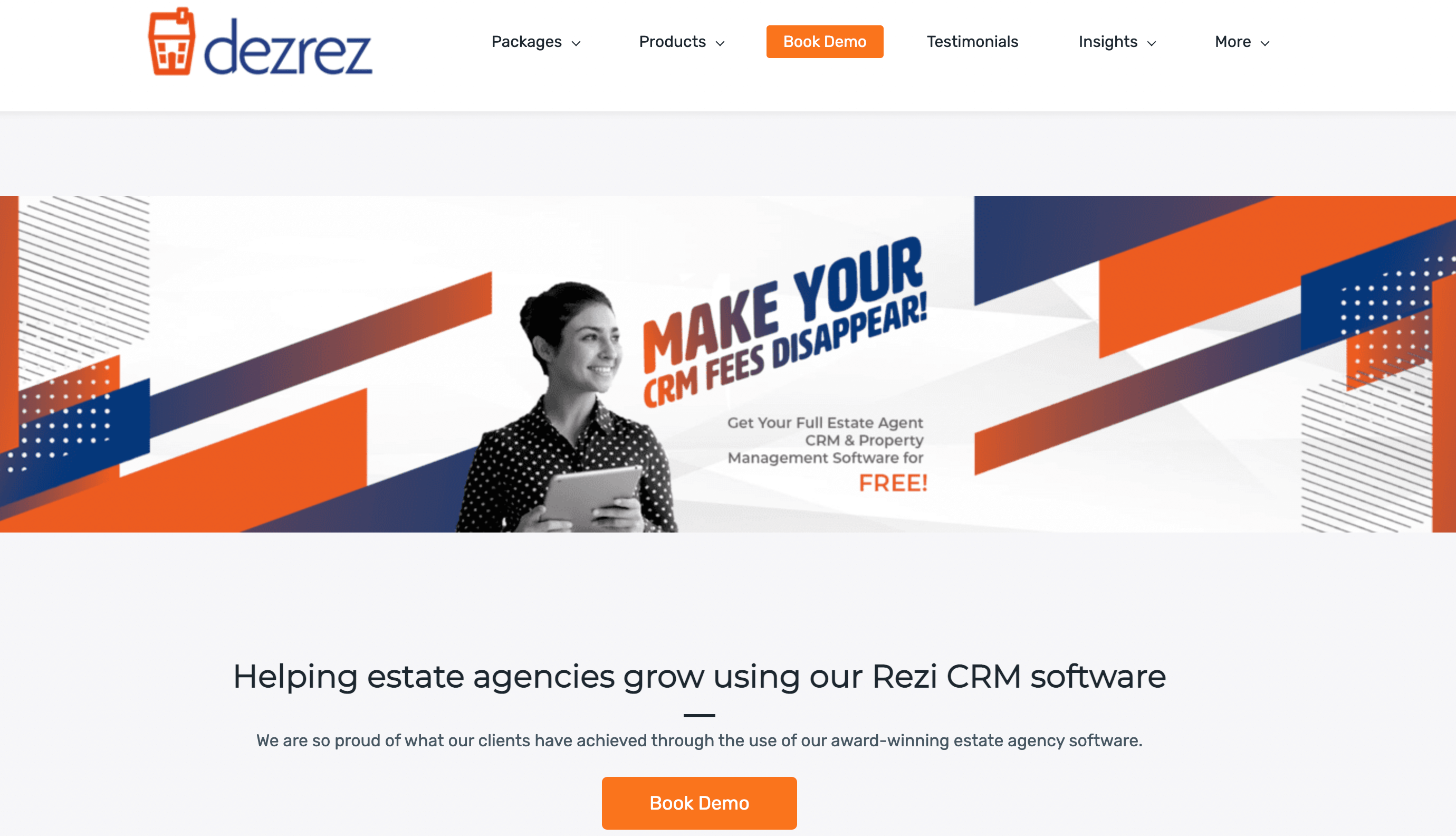 With over two years in the industry, Dezrez provides scalable solutions for integrating apps and automating various estate agencies' processes. 
The company frees you from the pain of performing repeated and tedious tasks by building your integrations and designing your automation. 
The most significant advantage is that when you choose Dezrez, you do not need to spend any extra money hiring additional developers to get those solutions running. Just a Zapier account along with Rezi CRM is good enough to save time, money, and effort, and mainly, to earn loyalty from your valuable customers. 
Conclusion
Automation is the key to a thriving business process. By automating workflows and IT systems, you increase your business's efficiency, receive a steady flow of new leads, and avoid burnout. 
Struggling to find expert Zavier developers to hire? Look no further! Go through this list of the top Zapier development agencies once again and get in touch with the best-fit partner ready to scale your business and earn more revenue. 
If you wish to list your Zapier agency here, email us, and we will get back to you if the company is a valuable addition.