One of the most popular frontend frameworks, Vue.js, is widely used for building reactive web user interfaces and single-page applications.
Due to Vue's robust features and impressive scalability, many businesses choose it over other frameworks to build high-performance websites and mobile app frontends. As a result, the demand for top Vue.js developers is steadily growing, and so does the number of companies using Vue.js for progressive software development.
Given that, it might be challenging to select the best-in-class Vue developers who can perfectly meet your project needs and expectations. You're in the right place. We've listed the top Vue.js development companies that boast high client ratings and have successfully completed numerous projects, making their customers absolutely happy with the outcomes. 
The Best Vue.js Development Companies And Developers
Founded in 2010, the award-winning IT company, Curotec mainly focuses on Laravel, enterprise WordPress, and, of course, Vue.js development. Headquartered in Pennsylvania, US, the firm works with clients from all over the globe, from venture-backed startups to Fortune 500 enterprises.
Industry-wise, Vue.js developers at Curotec have extensive expertise in building solutions for Information Technology, eCommerce, and Consumer Products & Services in the first place. 
According to Curotec, they're a team of problem-solvers who recognize that people are at the core of everything they do. They offer their clients efficient partnerships for Vue.js/Nuxt.js website development and team augmentation with a short or long-term Vue contract team.
Before getting down to a project, the Curotec experts thoroughly research their client's business to define the best digital solution and approach and do their best as a part of the client's team. They always start with strategy and design thinking to achieve the most impactful results.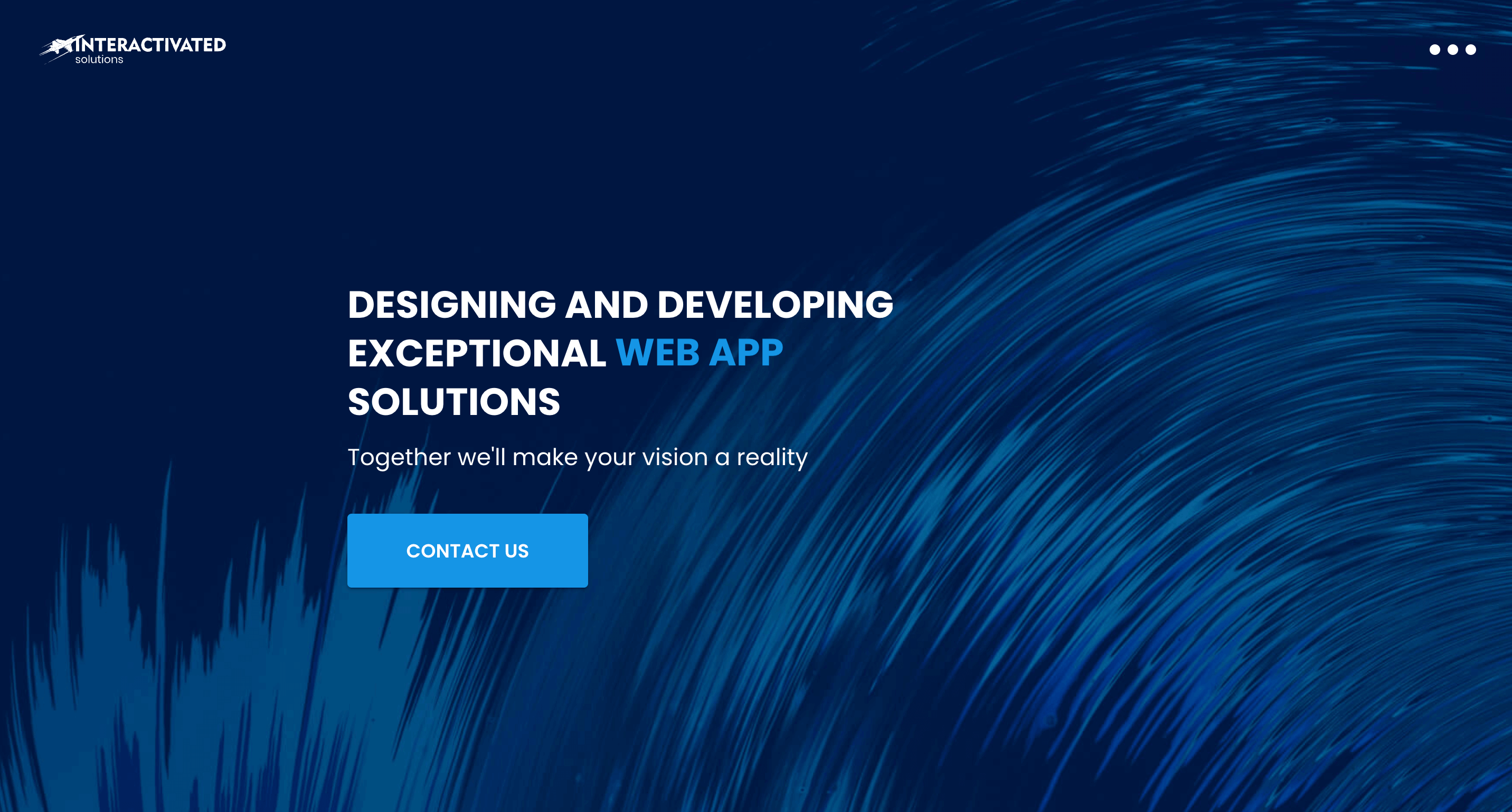 Founded in 2013, Interactivated is a prominent design and development agency focusing on VueJS development. Their top-notch European specialists in advanced web technologies will help you build, grow, and maintain cutting-edge digital solutions without the hassle.
Interactivated covers a full cycle of web development services, including business analysis, design, development, marketing, and maintenance, making it a go-to partner for businesses of any size.
Providing dedicated teams and outstaffing services, the company promises a business mindset, agile approach, and crystal-clear transparency throughout the entire collaboration. With 2000+ successfully completed projects, Interactivated helped over 150 global clients in various industries to analyze their businesses and develop and optimize their web applications.
No surprise that with such a rich experience, Interactivated has obtained the award as the fastest-growing development team worldwide by Clutch.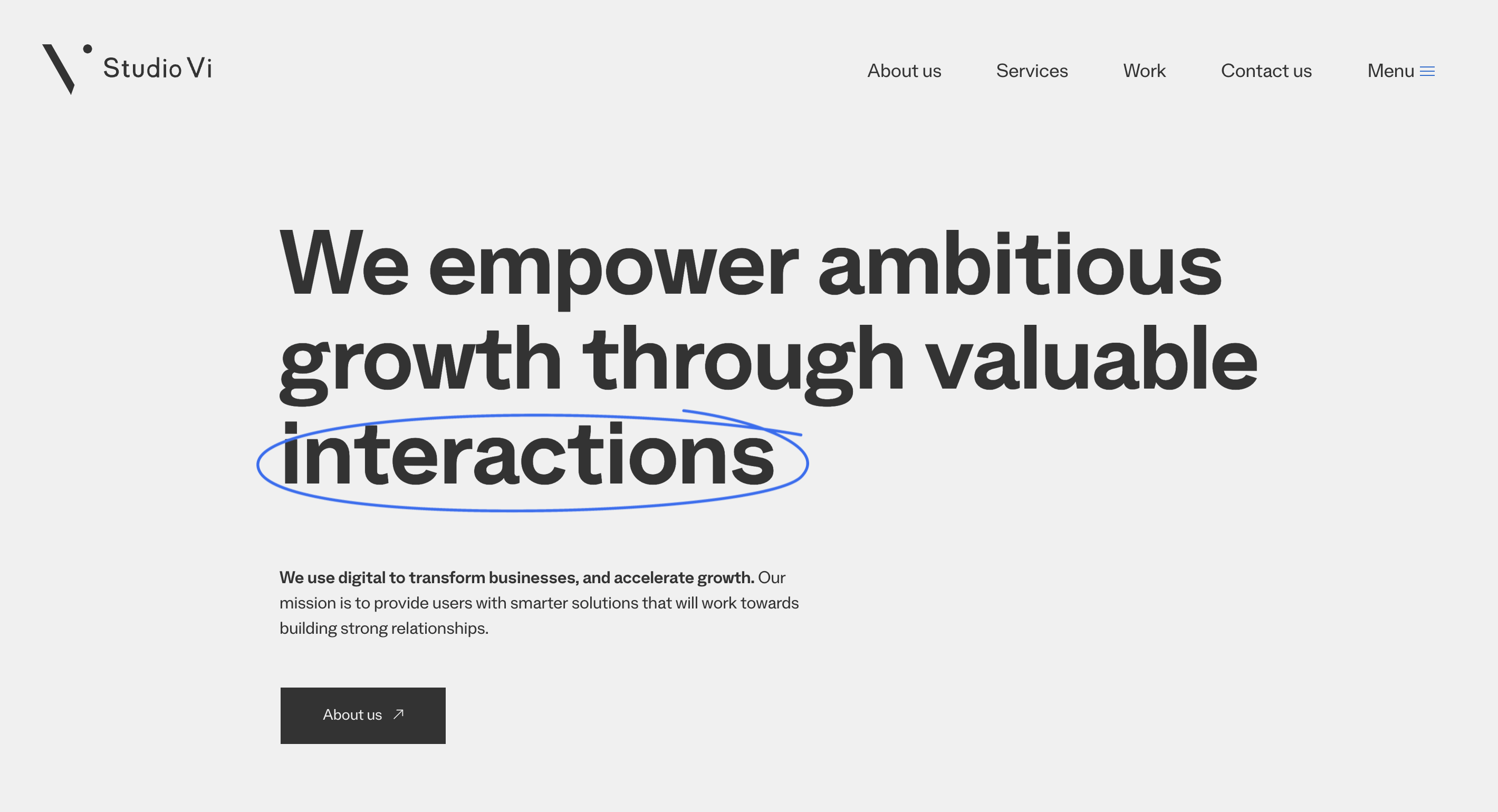 Studio Vi is an Amsterdam-based design and development agency specializing in crafting aesthetic and highly performant websites and web apps using JS technologies, including Vue. In addition, they're masters in AI technologies, cloud services and security, traffic optimization, and overall digital transformation strategy.
The company strives to understand the client's objectives and values to empower ambitious growth and deliver lasting impressions to users through valuable interactions. 
Following a strategic and creative approach, Studio Vi will assemble a dedicated team of top-tier engineers for your project, ensuring you get the best-in-class software development services. Industry-wise, the company works with clients owning Fintech, Education, Art, Science, Retail, PR & Marketing, and Hospitality businesses, to name a few.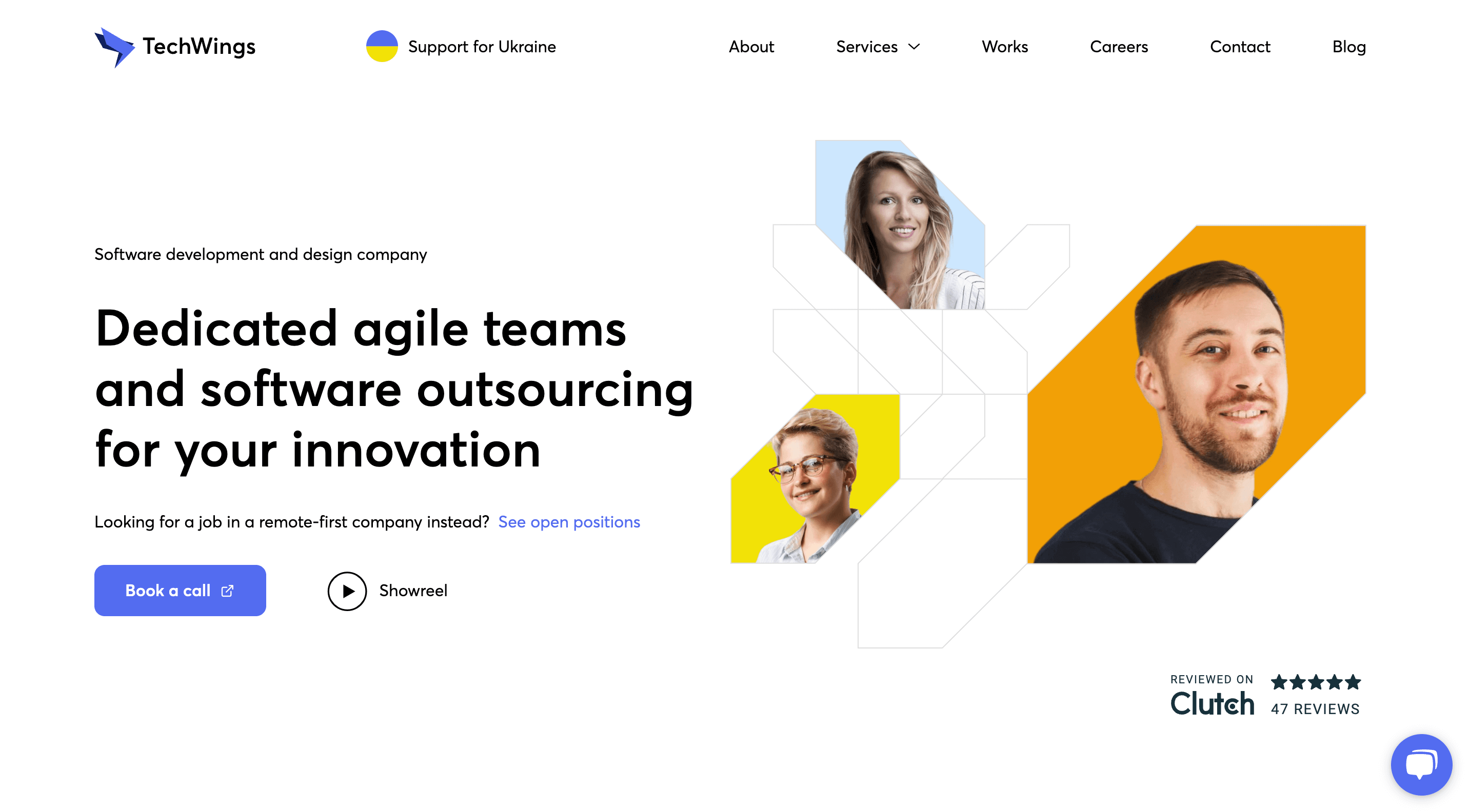 TechWings is a leading agency providing Vue development services, delivering modern and dynamic web applications. Founded in 2016, their team of skilled Vue developers combines the power of Vue with frontend best practices to create intuitive and responsive interfaces.
Vue is a progressive JavaScript framework known for its simplicity, flexibility, and performance. TechWings' developers leverage Vue.js's declarative syntax and component-based architecture to build scalable and maintainable applications. Whether you need a small widget or a large-scale application, TechWings can implement it for you, unlocking the full potential of Vue.
What's more, the company takes a collaborative approach, working closely with clients to understand their specific needs and preferred design aesthetics. Their seasoned UI/UX designers ensure that your Vue applications are visually appealing and provide a seamless user experience.
Partnering with TechWings for Vue development projects means you gain access to their technical expertise, direct collaboration with the team, and outstanding Vue solutions!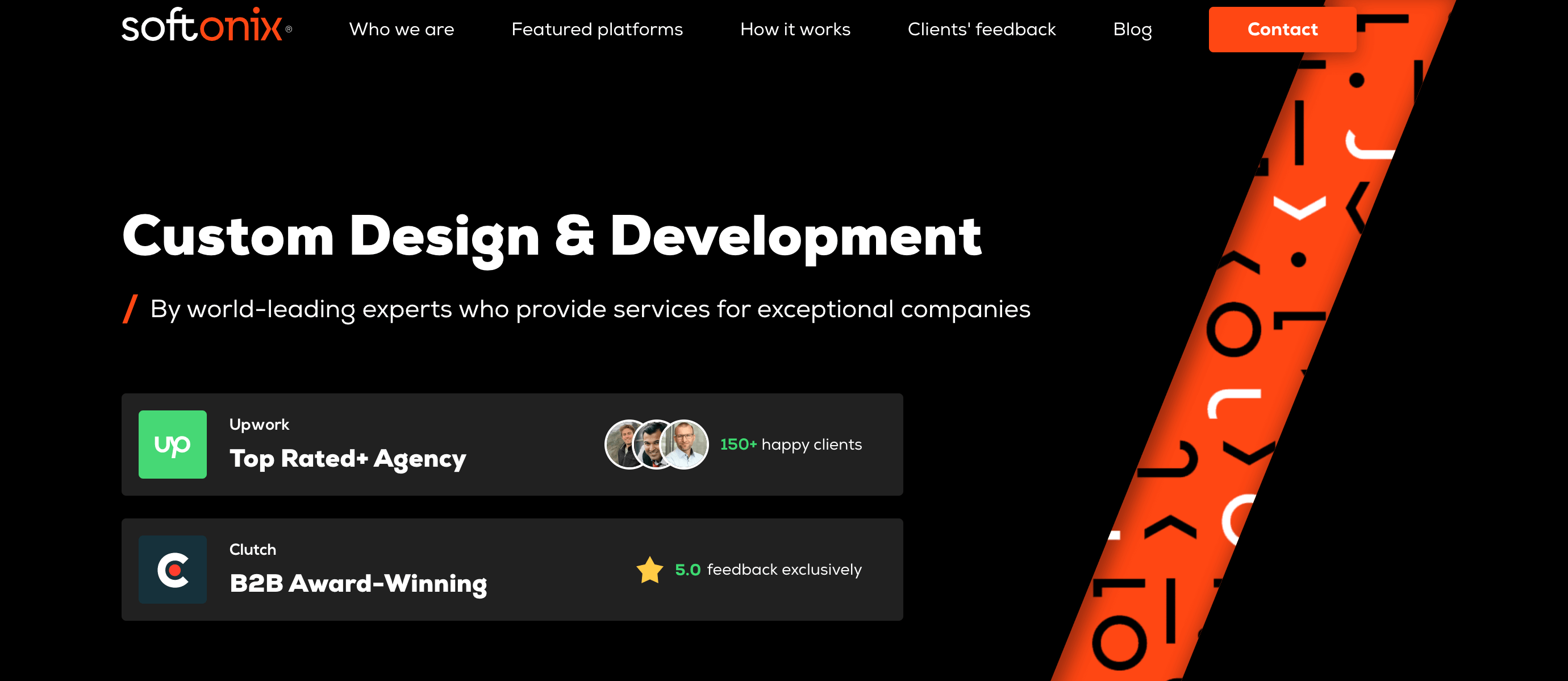 If you'd prefer to hire Vue.js developers from a dedicated company that primarily focuses on this framework for front-end development, Sofonix is what you might be looking for.
The firm was started in 2015 in Lviv, Ukraine. For the past five years, they've built more than 50 complex Vue.js projects and gained world-class experience in writing exceptional Vue.js applications.
These guys are renowned for being incredibly flexible with any client's request. Besides collaborating with you on a project basis, they offer a dedicated team and outstaffing services.
The team at Softonix provides full-cycle Vue.js website development for a variety of industries, including Advertising & Marketing, Arts, Entertainment & Music, Information Technology, and Automotive.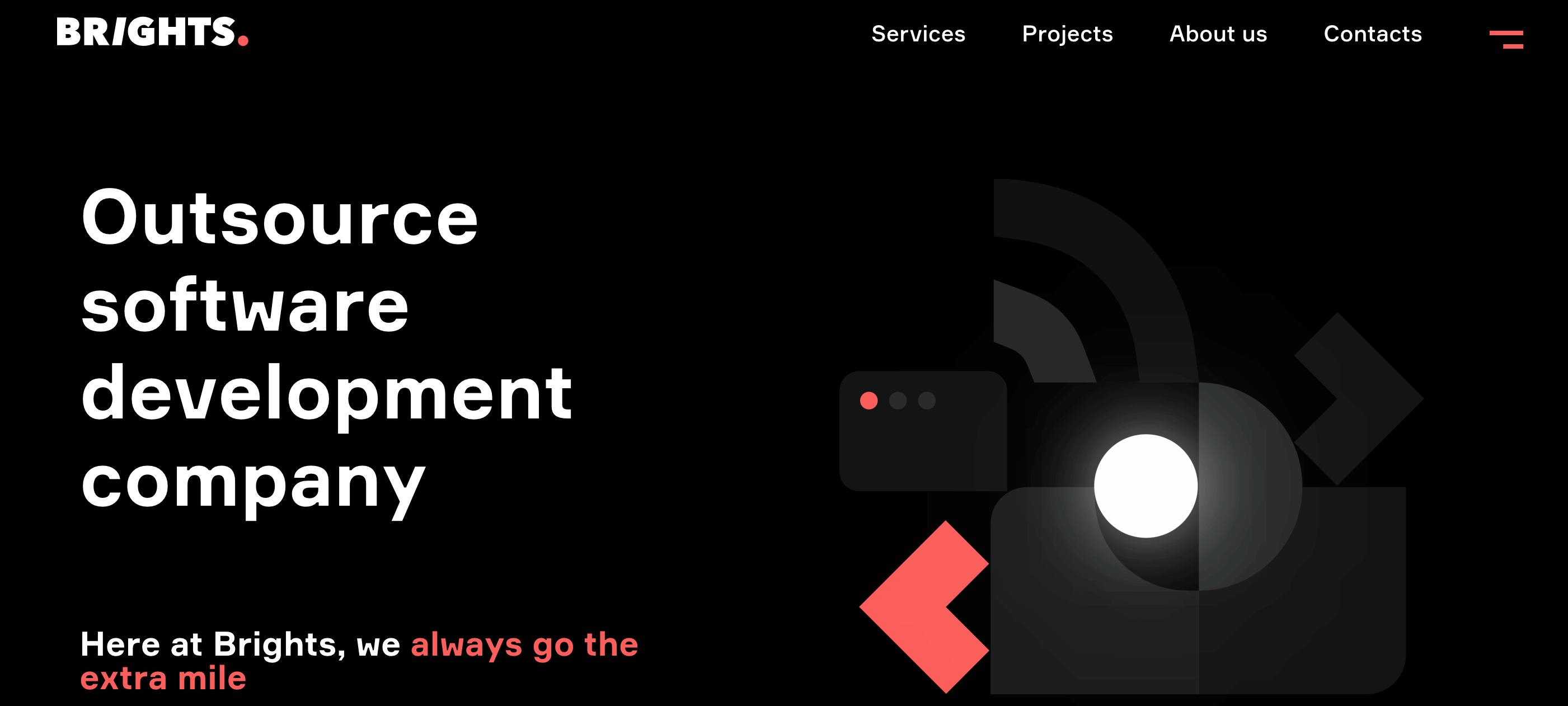 Brights is a software development company with over 100 professionals on board and offices in the US, Poland, and Ukraine. Established in 2011, the company develops complex, optimal, and fully productive solutions using Vue.js.
According to Brights, their technical skills, practical experience, and theoretical knowledge of Vue.js help them always make the right decisions no matter the industry, select the most suitable approach, and fulfill absolutely all customer requests.
Their Vue.js services cover web app, component, UI, custom app, single-page app, and real-time app development, as well as maintenance and upgrade.
Most of their past and current clients are from the US and the UK and belong to the Financial Services, Advertising & Marketing, Automotive, Consumer Products & Services, and other sectors.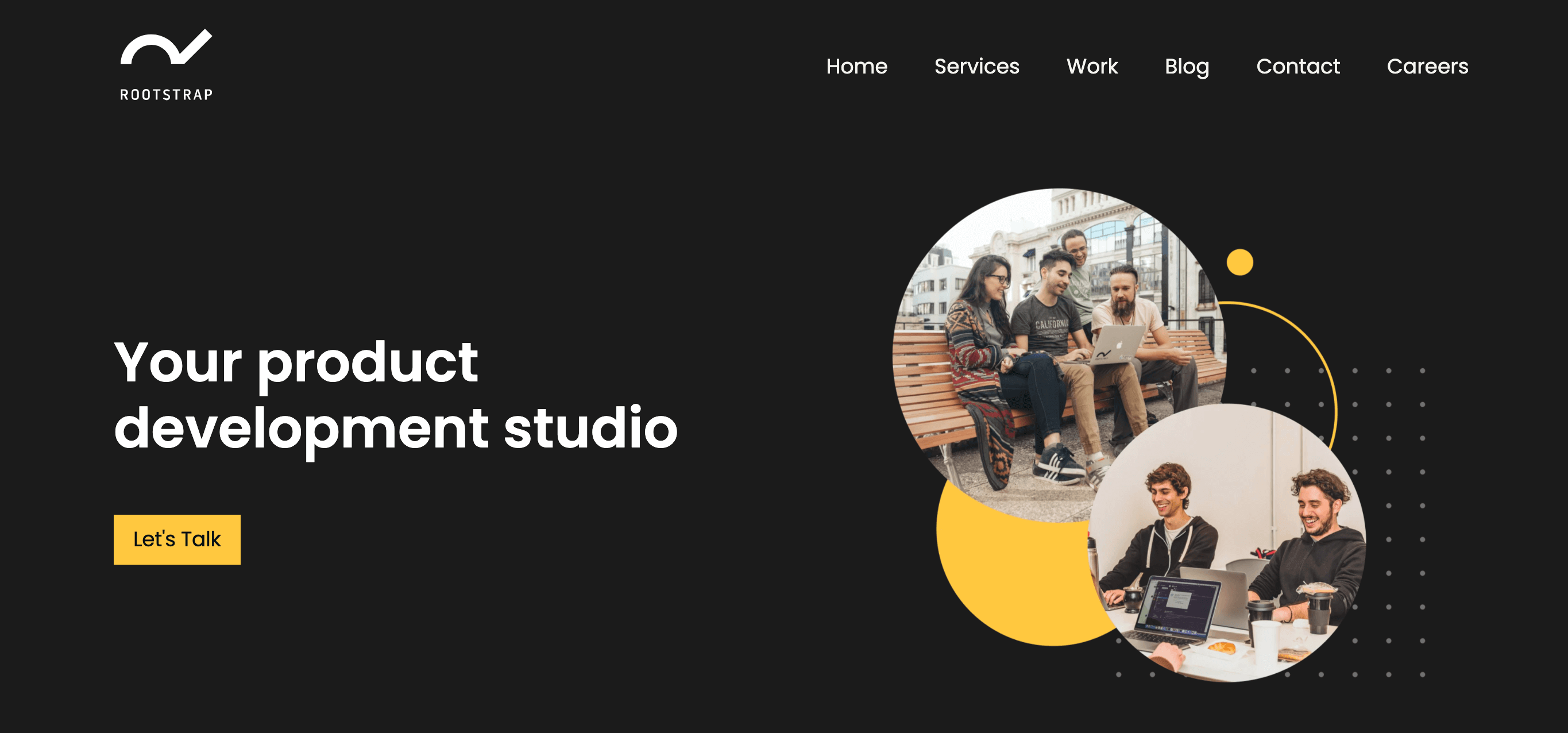 Headquartered in West Hollywood, California, and with hubs in Argentina, Colombia, and Uruguay, the Rootstarp team has delivered over 750 digital products with 100+ million total downloads since their launch in 2011.
The company approaches each client individually, relying on the combination of their engineering talent, design vision, and product strategy. This way, they've helped numerous businesses — from disruptive startups to global enterprises — create high-quality, robust software. 
The Rootstrap team works with a variety of industry verticals, such as Healthcare, Education, Business Services, Manufacturing, Finance, Retail, Gaming, and Media & Entertainment. To bring clients' ideas to life, their multi-disciplinary product teams employ a broad range of tools, platforms, and technologies, with Vue.js dominating their front-end development.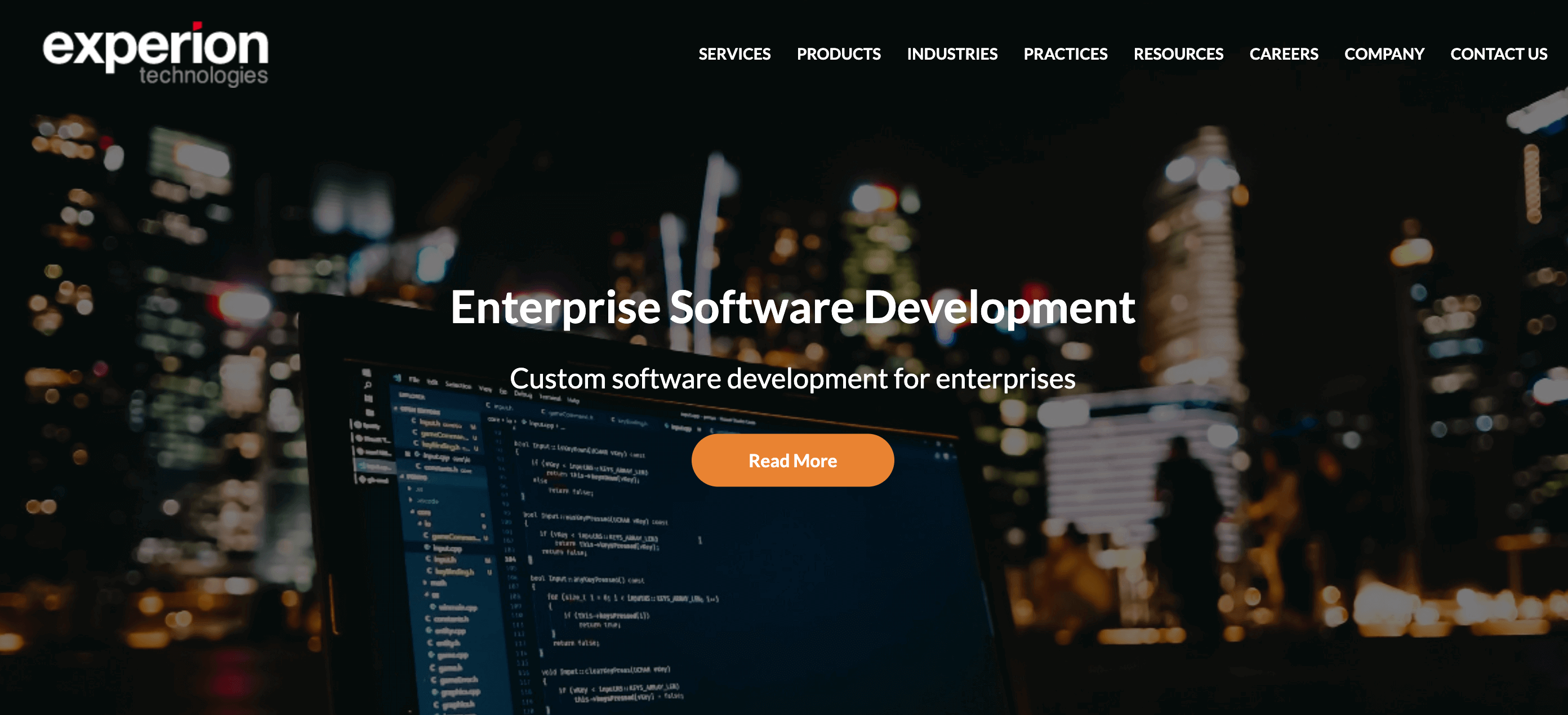 Experion Technologies is a global product engineering services company with over 16 years of experience. Headquartered in Trivandrum, India, the firm has offices in the US, the UK, Australia, and some other countries in Europe and Asia.
Their huge team of over 1.5 thousand experts serves many businesses, from early-stage enterprises to Fortune 500 companies across the Healthcare, Education, Retail, Transportation & Logistics, Engineering & Construction, Automotive, Insurance, and Financial Services industries. The Experion Technologies team boasts multiple awards for their delivered solutions, growth model, and service excellence. 
Professional front-end developers at Experion Technologies build robust, highly interactive web applications with smooth user experiences using multiple JavaScript frameworks, including Vue.js.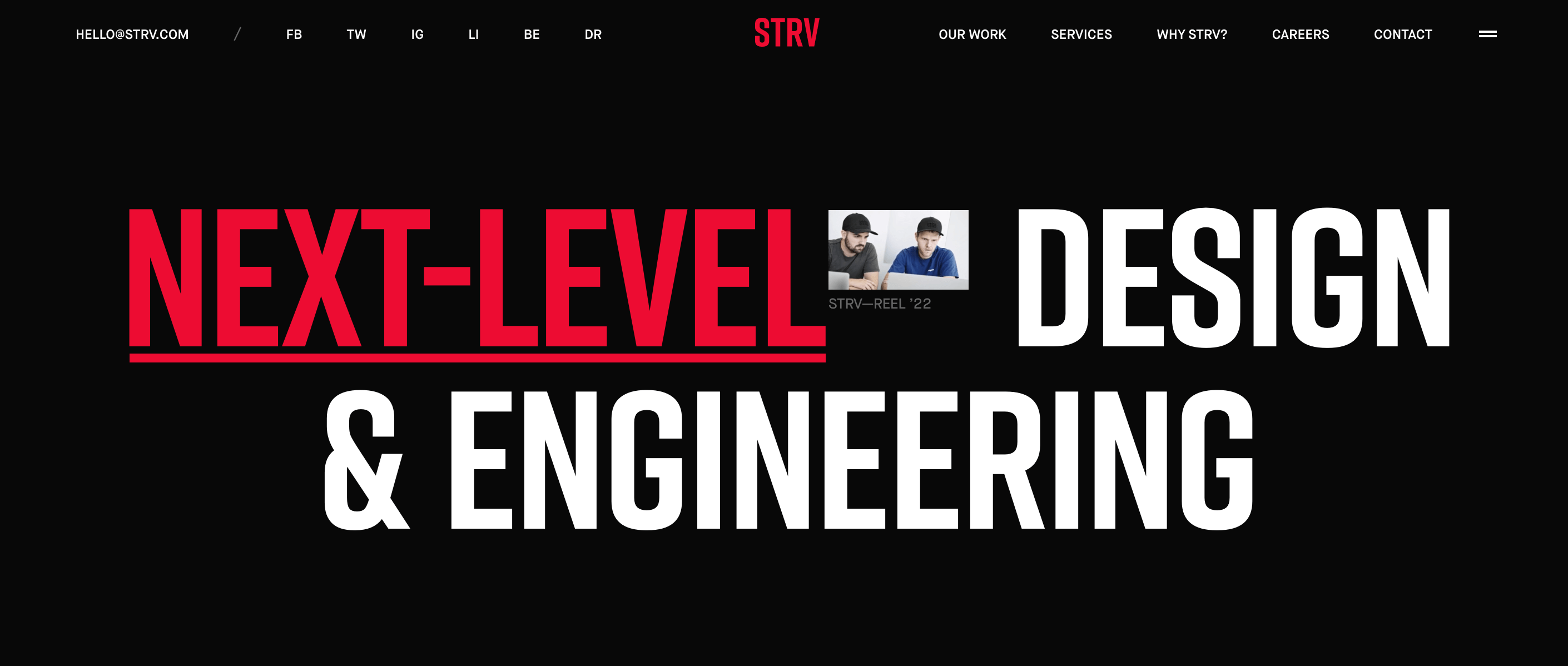 If you prefer working with companies that have years of experience in the digital solutions market, consider partnering with STRV. This firm, based in Prague, the capital of Czechia, has been on the market since 2004.
Over these years, they delivered hundreds of high-performing mobile and web solutions for businesses ranging from startups to enterprises, including some big names such as Porsche, Microsoft, Barnes & Noble, Autodesk, and others.
Their services include mobile and web development, data science, product design, and QA testing. Over 200 experts at STRV are well-versed in a variety of technologies and development tools, including JS frameworks such as Vue.js and others. 
Industry-wise, Education, Financial Services, Legal Cannabis, eCommerce, Media, and Retail dominate their portfolio.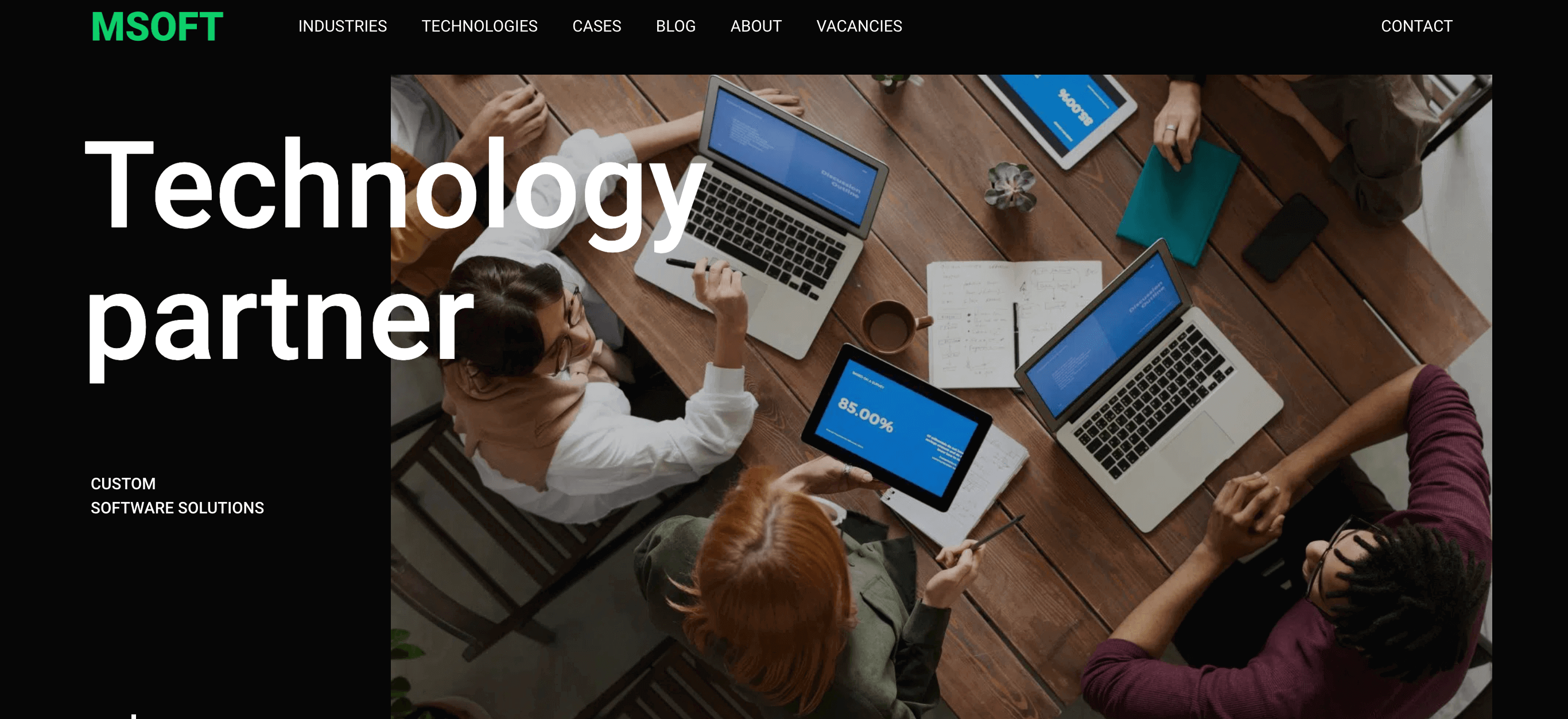 If you strive to partner with a Vue.js development company with customer obsession as its main value, you might like Msoft. As specified by the Msoft team, they're committed to doing everything in their power to achieve their clients' goals, exceed expectations, and foster long-term partnerships anchored in trust.
Since their launch in 2014, the Msoft experts have been working with a wide range of frameworks, including Vue.js and content management systems. The company takes pride in building a great number of high-load, complex, and distributed systems for enterprise clients and assisting industry leaders with digital transformation.
The team at Msoft has unrivaled experience in Retail, Gaming, Gambling, Energy, FinTech, Telecom, and other industries. The products they've built are used by millions of users every day.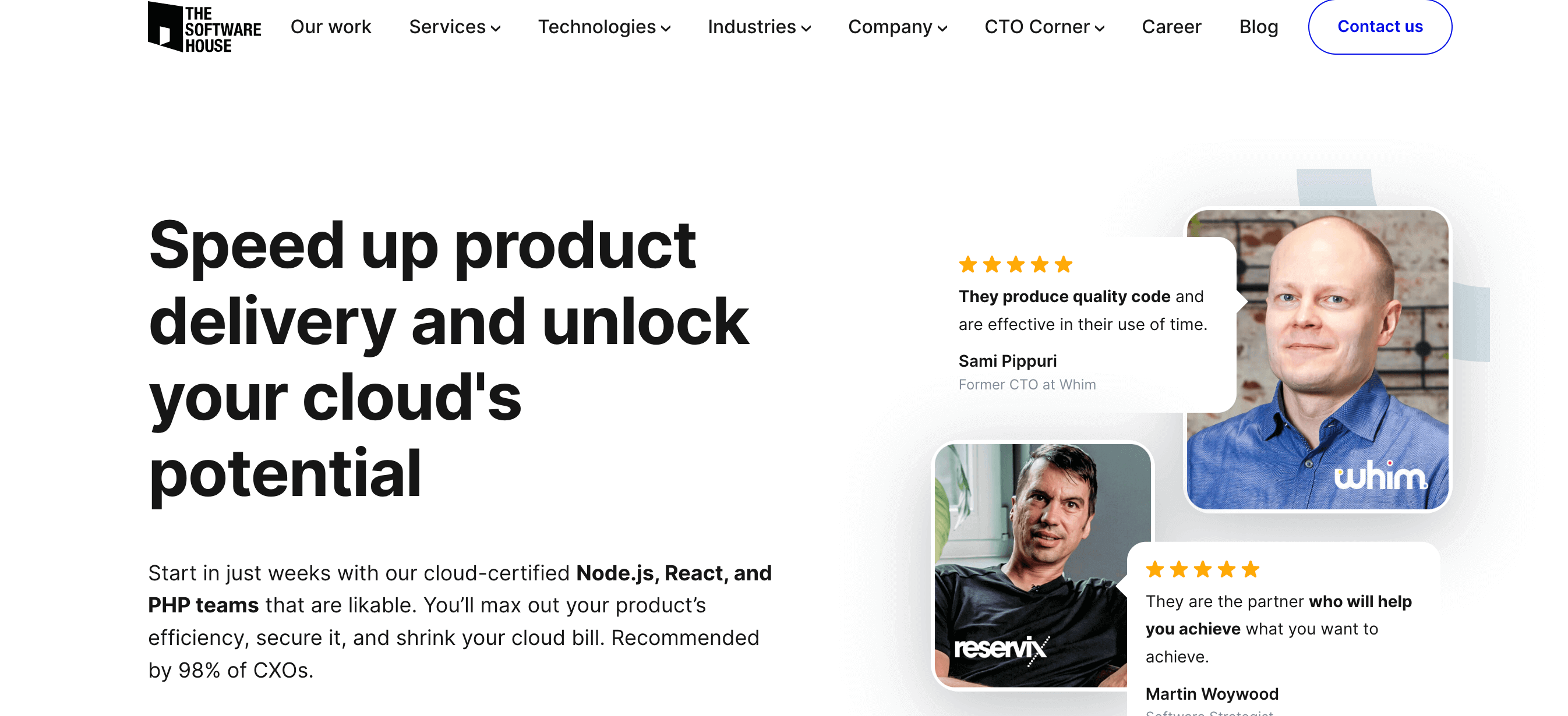 The Software House is one of the best Vue.js development companies based in Poland. The firm was created in 2012 and has been working with an Agile approach, flexibility, collaboration, and care for employees in mind. They took up Vue.js six years ago and have delivered over a hundred Vue.js projects since then. 
According to The Software House, their clients see them as long-term strategic partners and trusted advisers. And there's little wonder in that as their team treats each project as their own.
They have worked with clients from 24 countries, mostly SMBs, although enterprise-scale development projects are also present in their portfolio. Speaking of industries, The Software House focuses on Financial Services and Information Technology.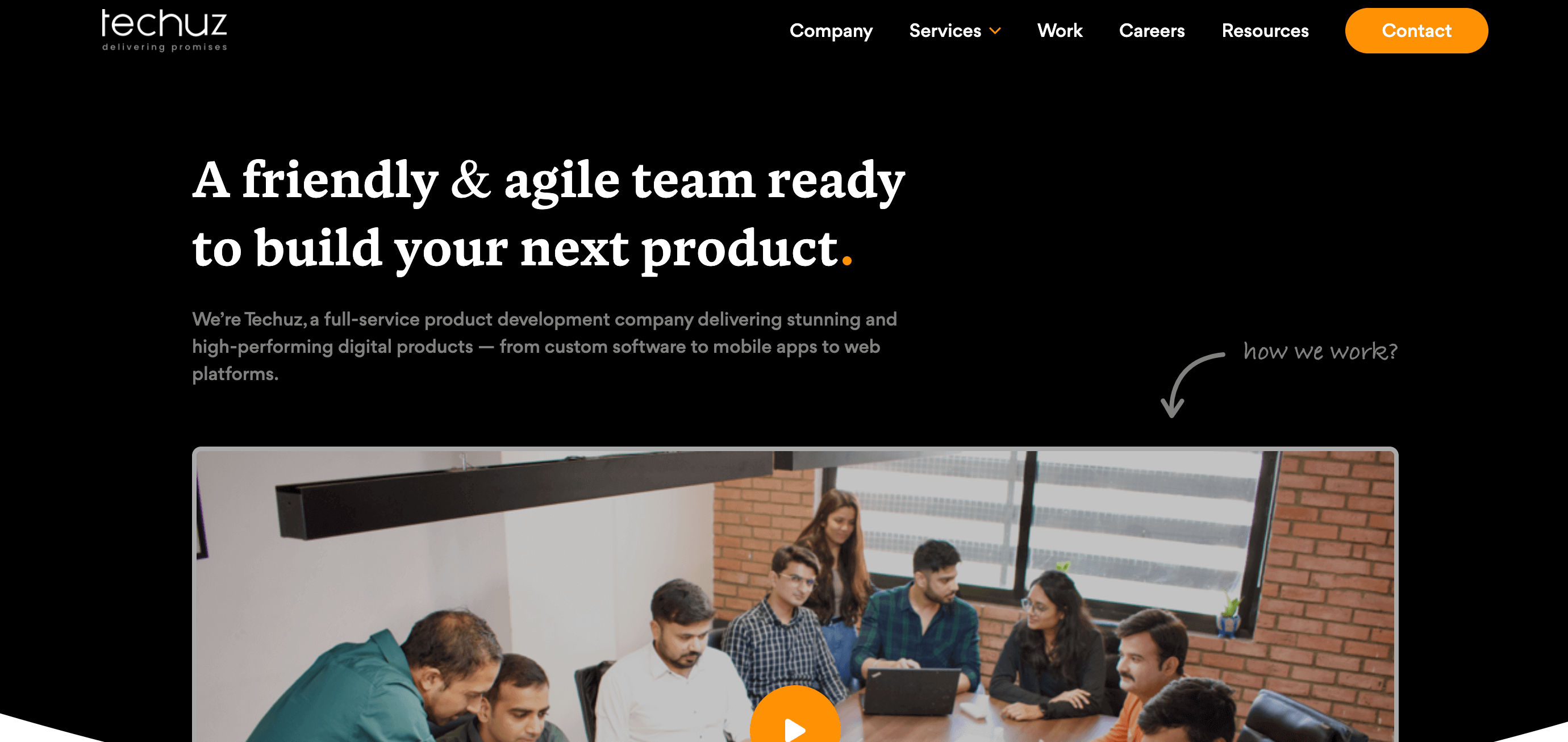 Techuz is a full-service product development company that delivers high-performing digital products, from custom software through mobile apps to web platforms. Founded in 2014 and headquartered in Ahmedabad, India, the company also has offices in Houston and Singapore. Among other JavaScript frameworks, the Techtuz team heavily focuses on Vue.js development for building exceptional user interfaces.
Their Vue.js development services include creating single-page applications, real-time web apps, and progressive web apps. Also, they provide consulting and professional assistance with Vue.js portal migration and redesign and API integration.
They have already delivered over 250 projects for Education, eCommerce, Healthcare, Business Services, Supply Chain, Logistics & Transport, and other sectors. Most of their clients are small businesses, so if you seek a team with experience in creating Vue.js solutions for SMBs, consider partnering with Techtuz.
Conclusion
While Vue.js developers admire the framework's clean formatting styles, easy-to-use syntax, and great compatibility with other infrastructures, this technology has a lot to offer for business owners as well. Vue.js is a perfect choice for creating top-performing web applications with high speed, smooth navigation, and intuitive user experiences.
If you have an excellent idea for a web app, your next step will be to find a reliable Vue.js partner. We hope that you can make a well-informed choice after going through our list of the best Vue.js development companies. 
If you provide Vue.js development services and want to see your company on this list, drop us a line. After a thorough review, we'll decide whether it's a valuable addition.