Are you ready to take your WordPress website to the next level?
Choosing a hosting service that is both dependable and efficient is crucial. However, selecting the best-fit service provider may be challenging due to the abundance of available companies.
We've compiled a list of the top WordPress hosting providers that will meet or exceed your expectations. These companies provide speed, security, and support for any WordPress website owner.
So sit back, relax, and get ready to discover your perfect hosting match!
Tips For Choosing The Right WordPress Hosting Provider
When choosing the best web hosting for your WordPress sites, it's important to keep the following in mind:
Uptime and speed

: Verify that your chosen provider has a high uptime rate and fast loading times. This ensures your website is always available and loads quickly for your visitors.

Look for good customer support

: If any problems arise, you'll want to know that the hosting company has a responsive and helpful support staff ready to help.

Ensure security: Choose providers that offer SSL certificates, regular backups, and other security features to ensure the safety of your website.
Consider your specific needs

: Think about your website's needs in terms of traffic, storage, and other resources. Make sure the hosting provider you choose can handle your specific requirements.

Check pricing and contract terms

: Compare pricing and contract terms from different providers to find the best option for your budget and needs.
The Best Managed WordPress Hosting Services And Providers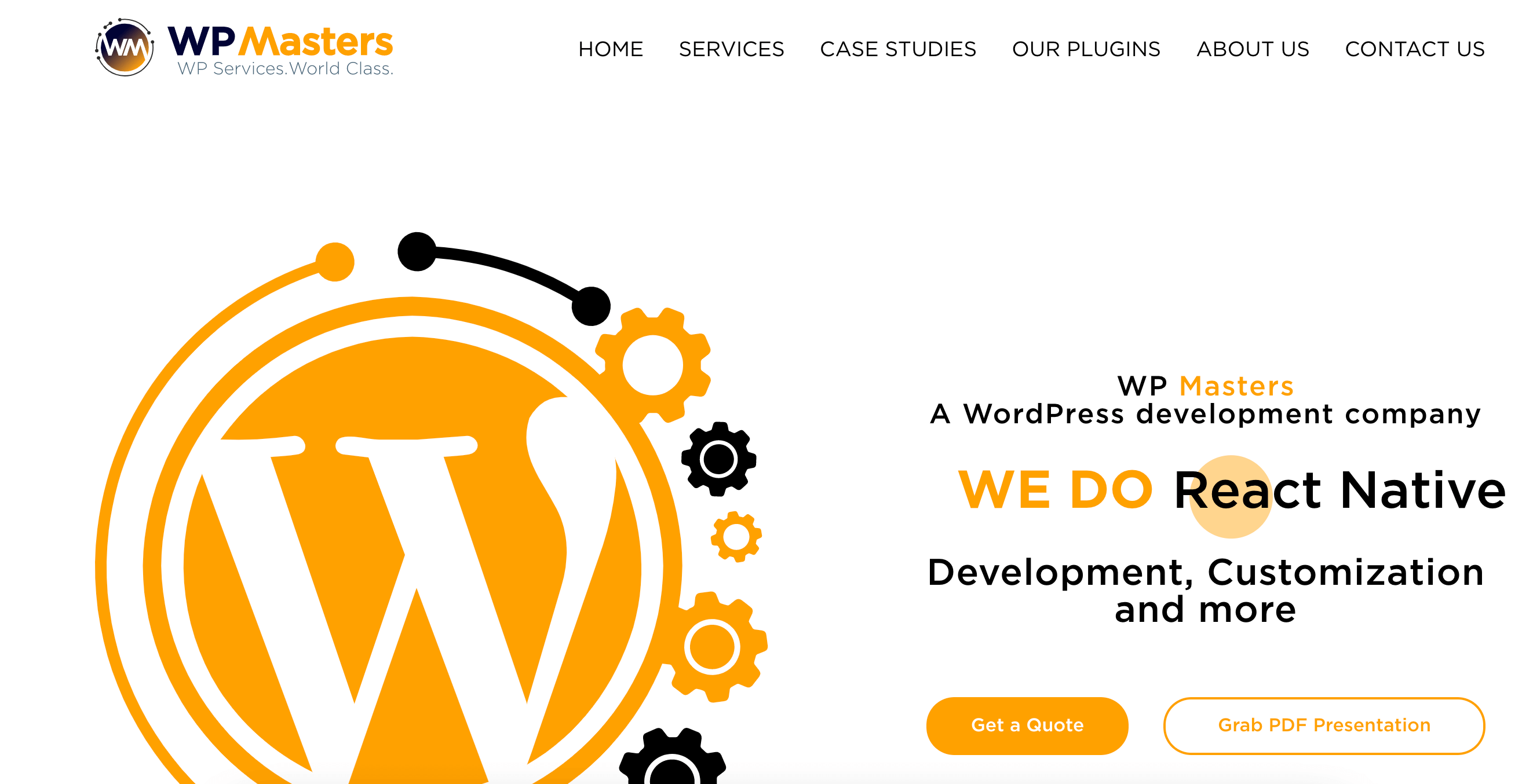 WP Masters is a software development company known for its superior WordPress development services. They have offices in Wien, Potsdam, Lemberg, and Kiew.
With a top-notch team spending over 11,000 working hours, WP Masters offers a wide range of WordPress development services, including custom plugin and theme development, WooCommerce development and integration, WordPress hosting migration, WordPress monthly support and maintenance, and more. 
In addition, they cover front-end development with React & VueJS and REST API integration services. WP Masters has completed over 300 projects in the last year, making them a super productive tech partner. So, if you're looking for full-cycle WordPress development services with a diligent team, WP Masters is your go-to company.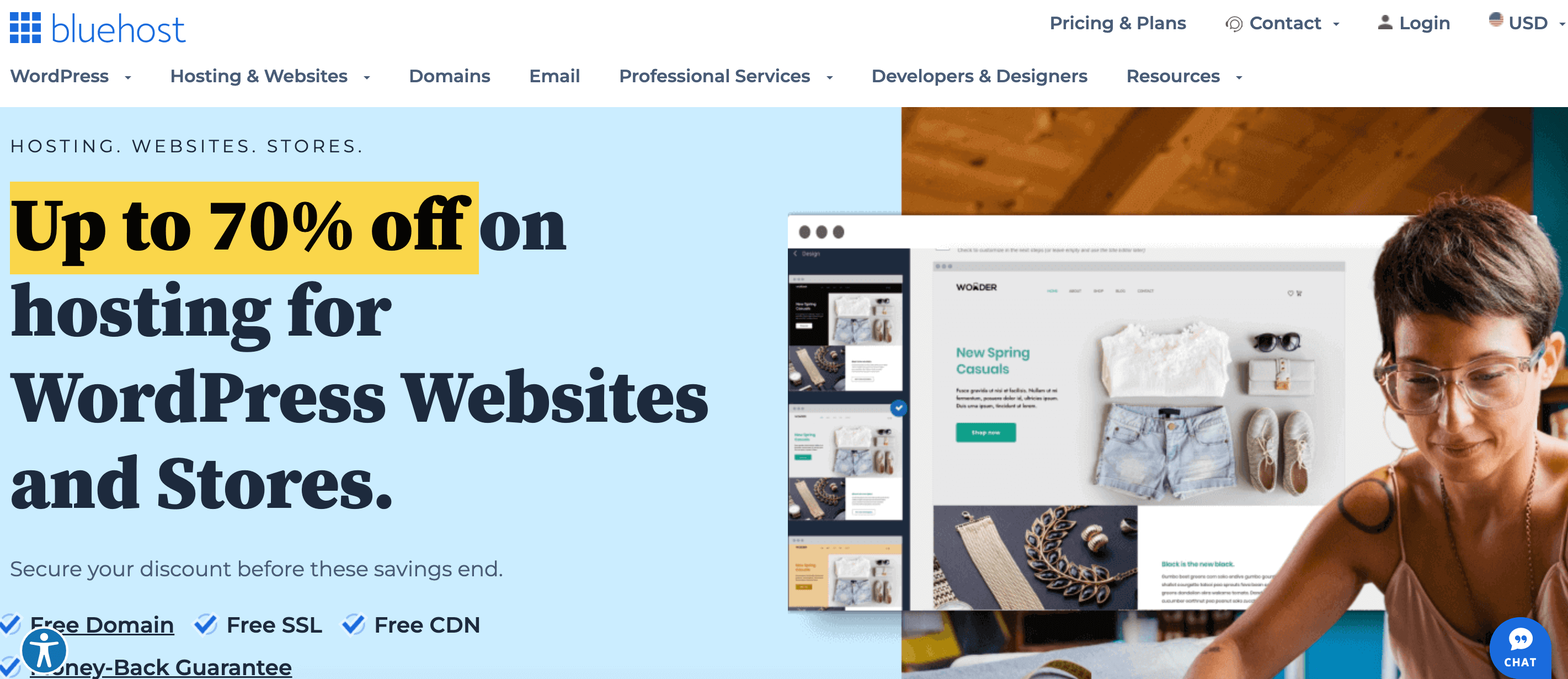 Bluehost is an all-inclusive platform for creating and managing websites, including domain registration, website builder, email hosting, and technical support. The company offers one of the top WordPress web hosting services and was picked as the 2021 PC Magazine Editors' Choice for web hosting. 
Bluehost offers shared, VPS, and dedicated hosting plans for online stores. Users can access hundreds of free and premium website themes, customizable designs, powerful plugins, and automated marketing tools.
Bluehost provides 24/7 support, expert guidance, and website security features such as free SSL, malware detection, and automated security updates. A pleasant bonus – they offer a 30-day money-back guarantee.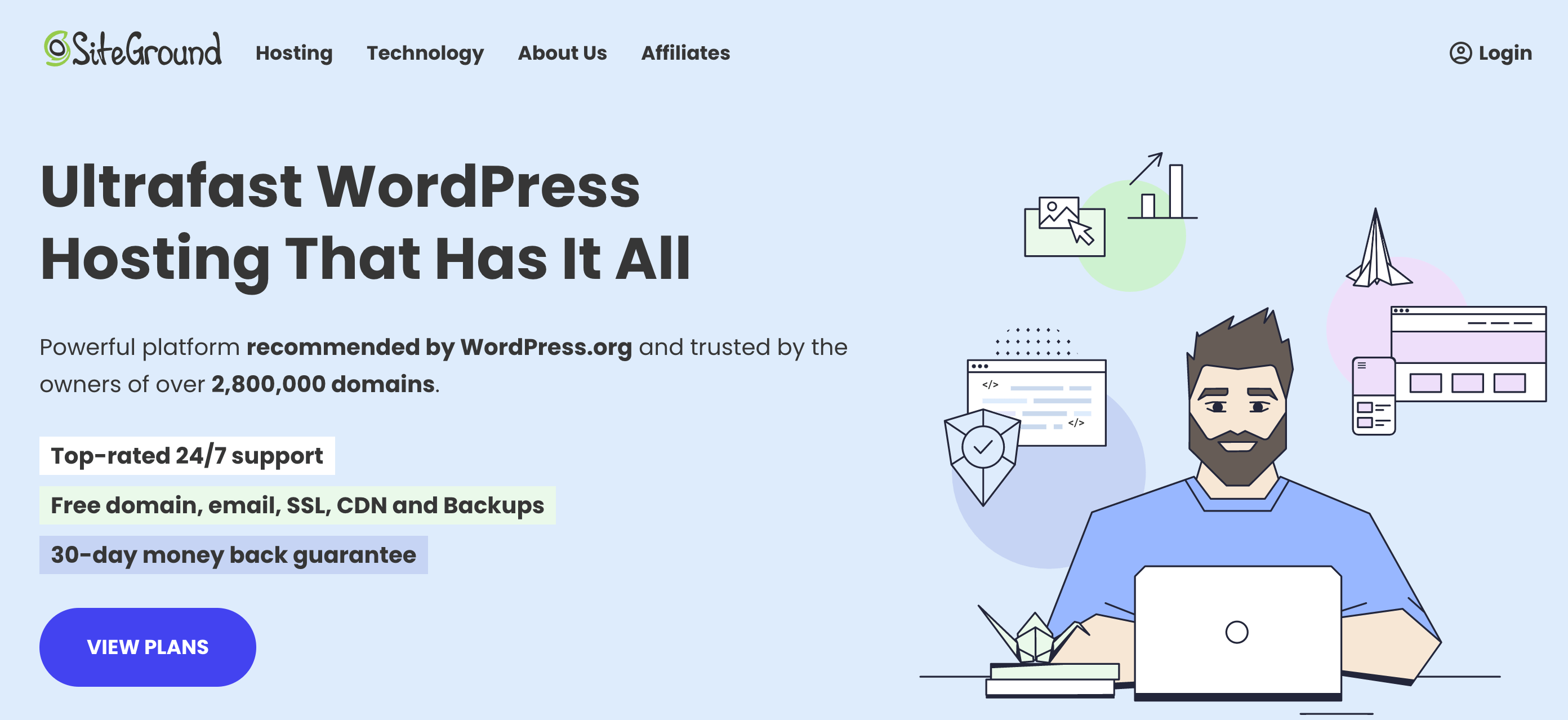 SiteGround provides ultrafast and secure WordPress web hosting services for small and medium sites. The company offers brilliant 24/7 support, a free domain, email, SSL, CDN, backups, and a 30-day money-back guarantee. The platform is built on the premium Google cloud infrastructure and boasts reliability, security, and speed. 
SiteGround has implemented a custom implementation of PHP and MySQL to improve website performance, resulting in faster load times, up to 5x faster sites with static and dynamic caching, and a pre-installed SiteGround Optimizer plugin. They offer numerous hosting services, including web hosting, WooCommerce hosting, WordPress hosting, reseller hosting, cloud hosting, and domain names. 
The platform also provides useful resources and guides for WordPress, WooCommerce, and small businesses. Its high-rated customer care team is available round-the-clock to offer support and help its customers keep their sites safe with extra security features.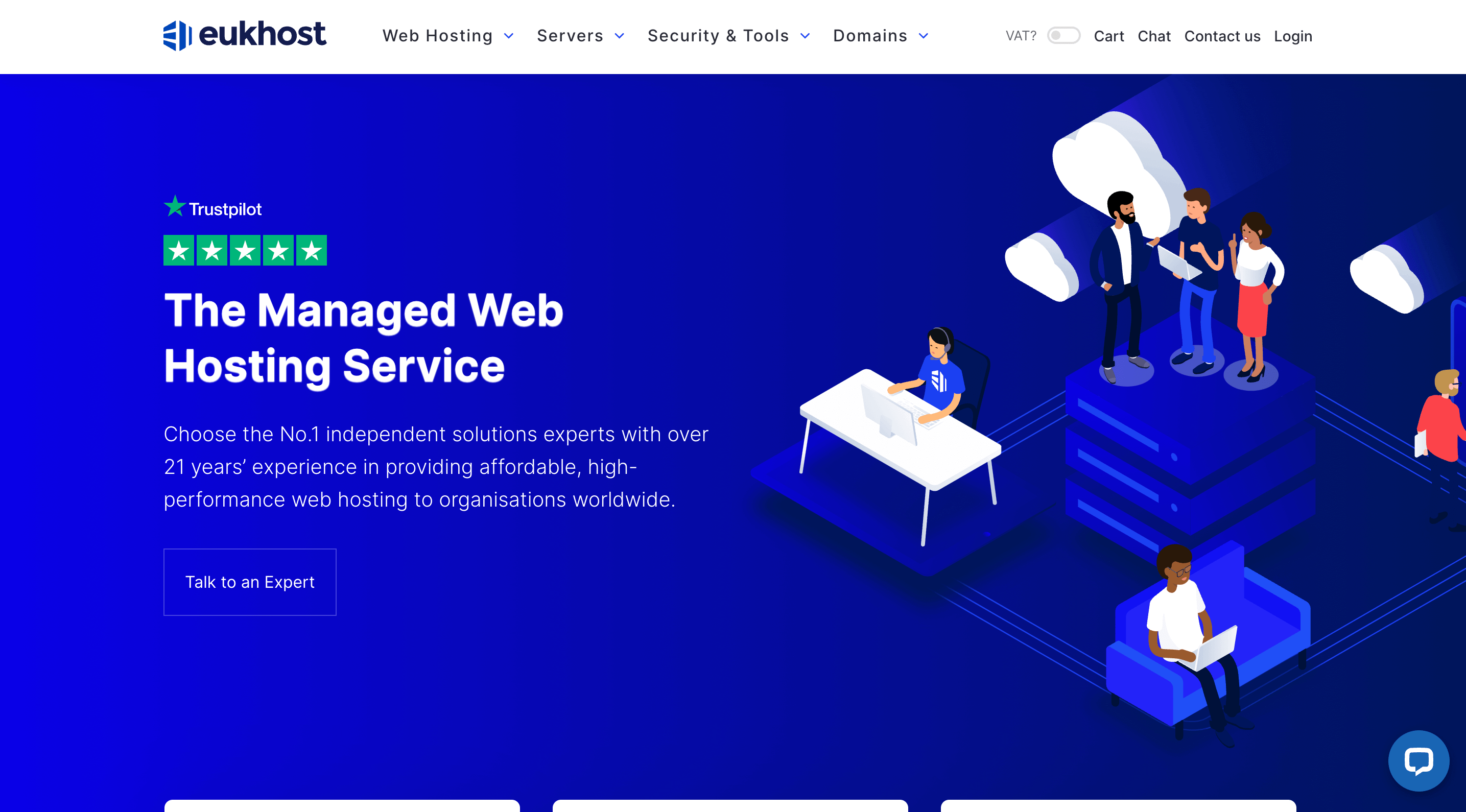 eUKhost is a leading UK web hosting company that offers high-performance web hosting solutions, including Linux and Windows hosting, email hosting, Managed VPS, Cloud & Dedicated Servers, and Managed WordPress hosting. Starting from as low as £3.73 per month, eUKhost provides customers with fast, reliable, and affordable web hosting with 24/7 expert support. With over 21 years of experience, the company offers fully automated, GDPR-compliant, and ISO-certified services. Moreover, all hosting plans have a 30-day money-back policy, so customers can try the services risk-free.
With eUKhost WordPress web hosting services, users can enjoy 1-click WordPress (WP) installation, easy updates, patching, integrated security tools, and multisite site management, all through WordPress Toolkit. eUKhost WordPress hosting combines a WordPress toolkit with WordPress-specific optimization and security, which help simplify the installation, development,  management, and protection of WordPress websites while boosting performance.
All this makes eUKhost your go-to web hosting partner, ready to deliver the highly adaptable solutions that your enterprise demands.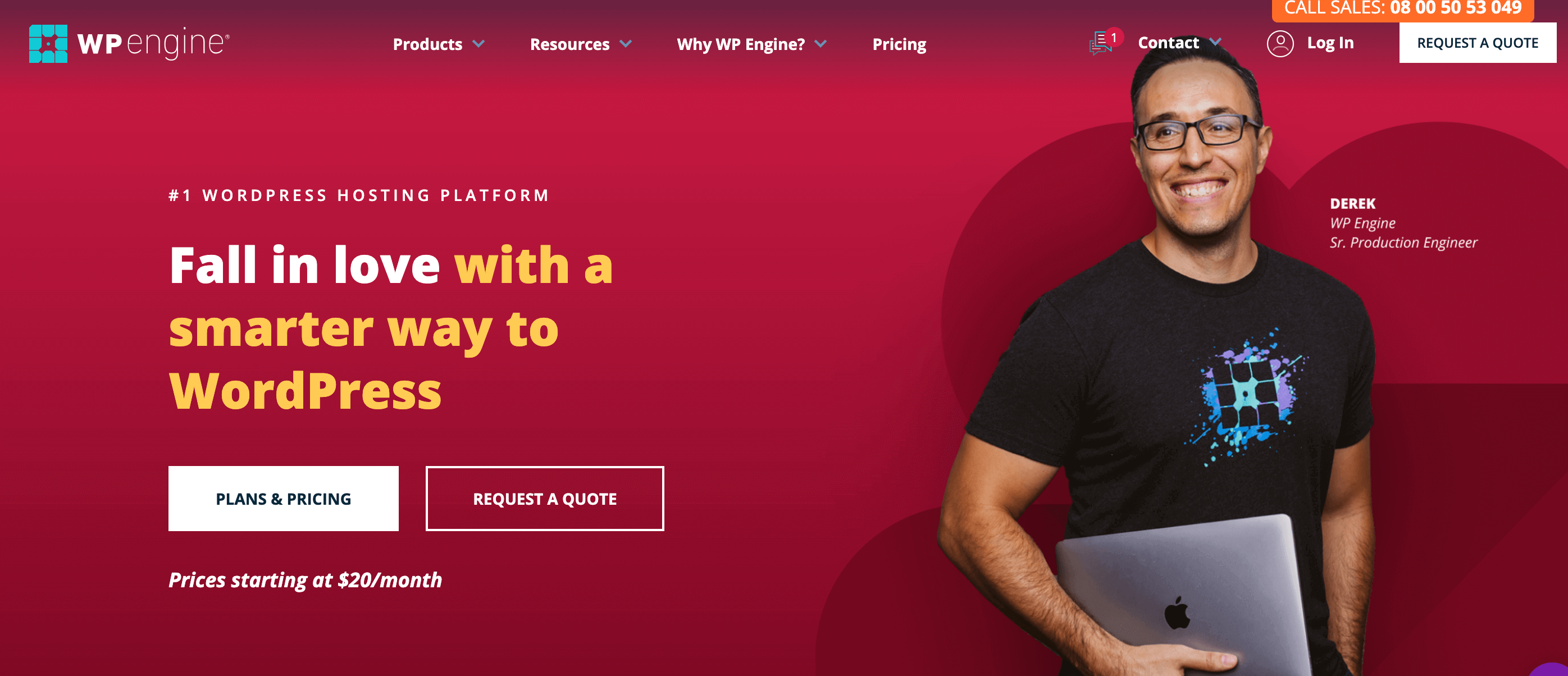 WP Engine provides best-in-class managed WooCommerce and WordPress hosting services for small businesses, agencies, and enterprises. They offer industry-leading speed, security, and support, and their hosting platform is optimized to help websites increase conversion rates, SEO rankings, and visitor experience. 
The company also offers helpful tools and resources for agencies, including a single place to manage clients, sites, and billing, as well as WooCommerce-optimized plans that make customers' stores faster. Their Enterprise platform is a trusted, scalable solution for businesses that want to sustain top-tier performance as they grow. 
WP Engine's award-winning WordPress support is available to help you with everything from website pre-launch to go-live.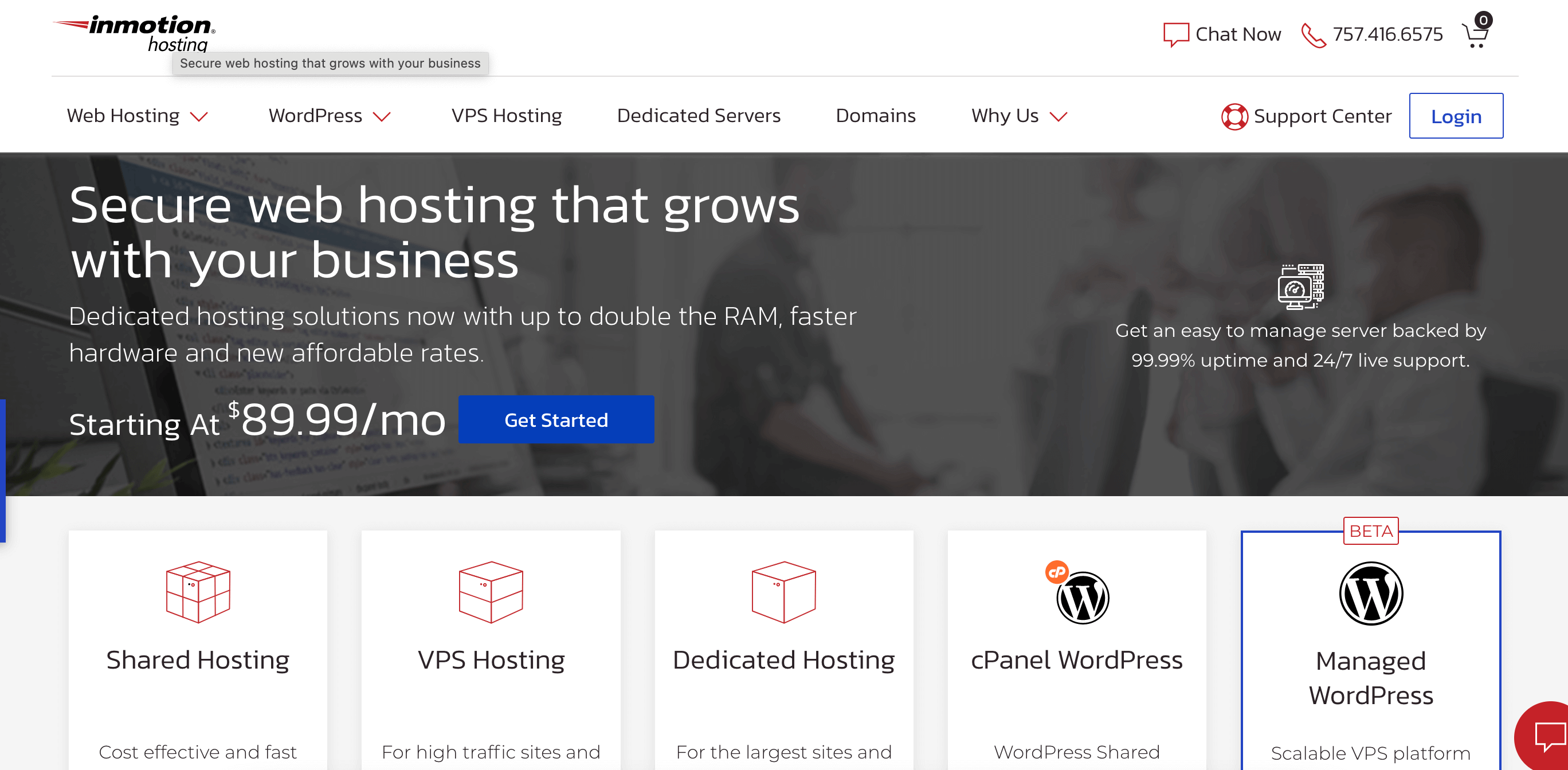 InMotion Hosting provides secure and reliable shared hosting, WordPress, VPS, and dedicated hosting services backed by 99.99% uptime and 24/7 live support. 
In addition, the company offers flexible billing options, a 90-day money-back guarantee, and features such as free SSL, malware and hack protection, and data backup. Their support team is available across various channels, including 24/7 phone and email support, live chat, and an online support center. They are committed to the open-source community and development. 
InMotion Hosting has been consistently ranked among the best hosts for WP sites by trusted independent sources.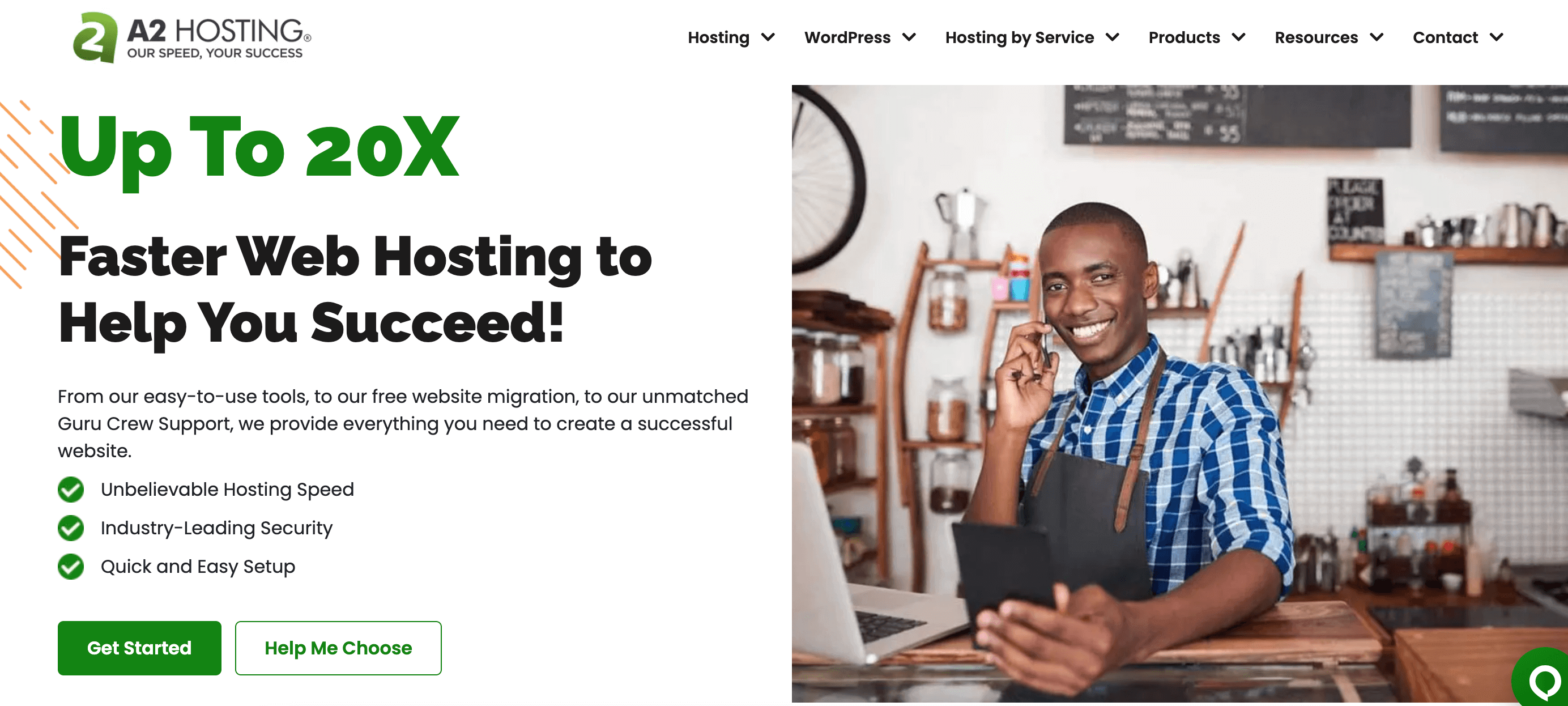 A2 Hosting is a company that offers various web hosting solutions for businesses and individuals. Their hosting options include dedicated servers, WordPress, managed hosting, and unmanaged hosting. A2 Hosting provides state-of-the-art and ultra-reliable hosting services, including customizable dedicated servers with various options like NVMe storage and CPU plans. 
They strive to deliver fast and dependable web hosting backed by a 99% uptime commitment. The company is customer-oriented and provides 24/7 support through its Guru Crew support team.
In addition to their comprehensive hosting solutions, they also offer domain registration and SSL certificates.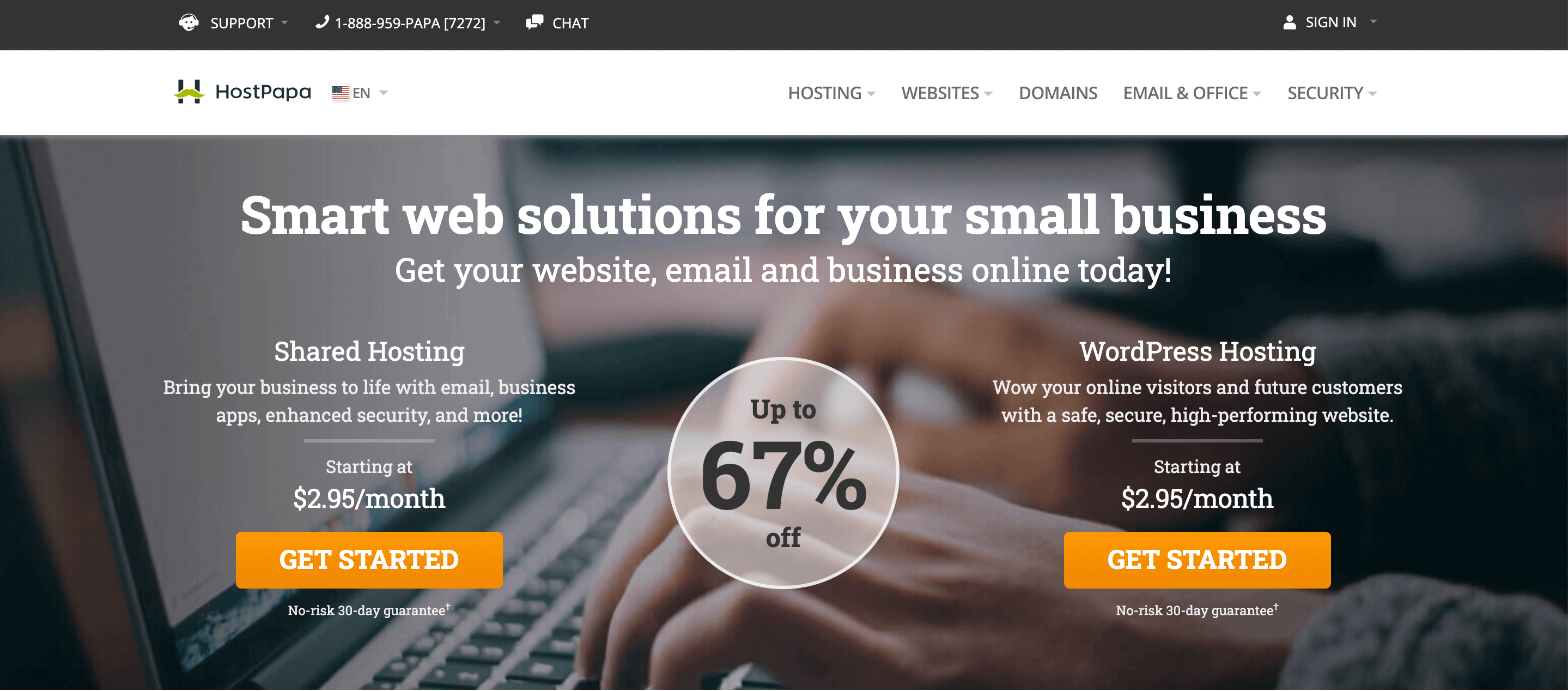 HostPapa is a Canadian-based web hosting company that offers a comprehensive web hosting experience by providing robust, affordable, and high-performance servers for individuals and professionals. With various web hosting plans, such as shared hosting, managed WordPress hosting, and VPS servers, HostPapa helps build an online presence that caters to virtually every business and web hosting requirement.
One of the most important aspects that makes HostPapa a great web host is their 24/7 customer support and abundance of hosting plans like Managed WordPress, VPS, and Optimized WordPress, making it ideal for professionals, small businesses, or even companies looking to expand their portfolio.
The number of hosting plans for small businesses or individuals is key to meeting everyone's expectations, regardless of their budget. Premium plans are also feature-rich, with add-ons such as Automated Website Backup and Protection Power for even higher security. All are secured with HostPapa's competitive pricing, both on shared hosting and WordPress-specific plans, making it a solid choice for people starting out or professionals wanting to boost their business.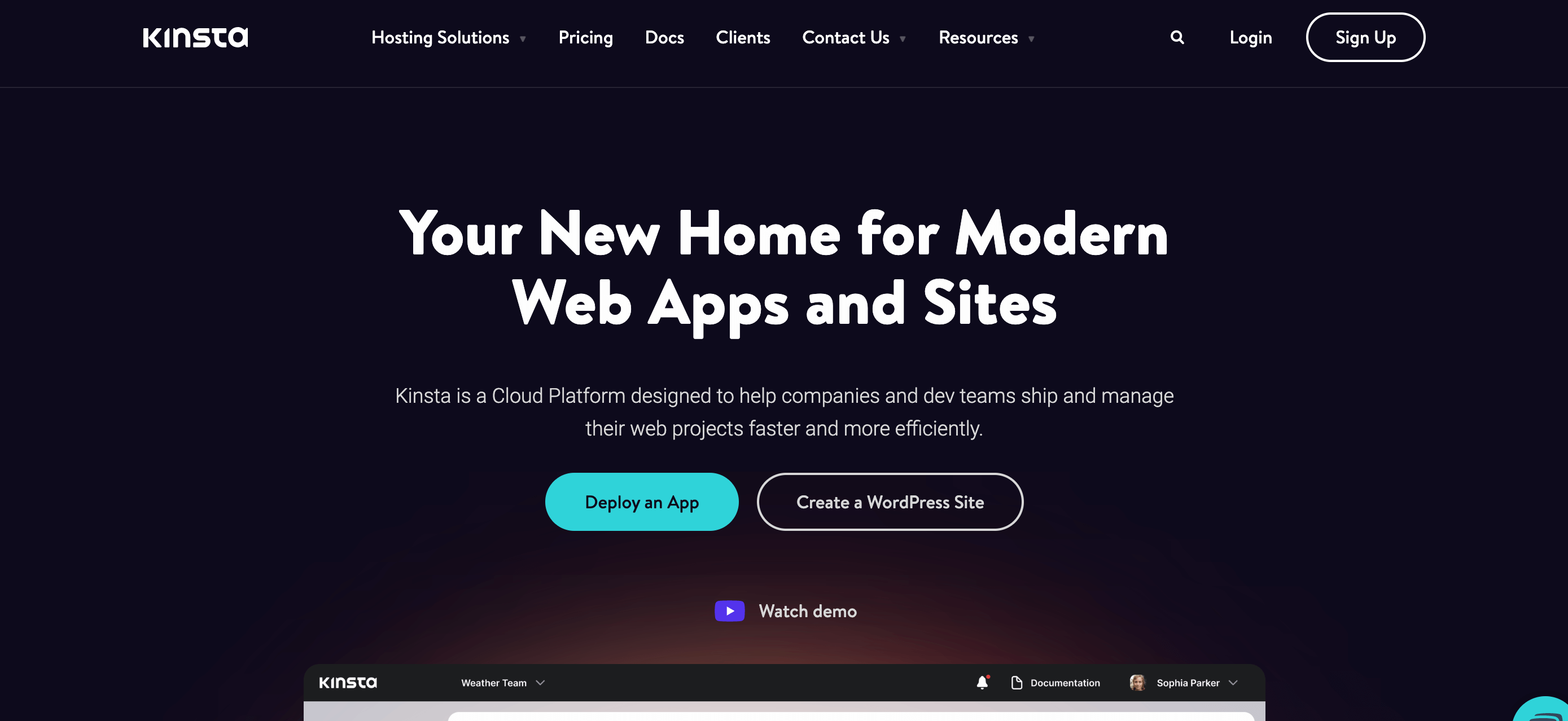 Kinsta is a cloud platform designed to help companies and dev teams to manage their web projects faster and more efficiently. The platform provides application hosting, database hosting solutions, and managed WordPress hosting services. 
Kinsta also offers a dashboard and hosting features to help users deploy and manage their projects on infrastructure built on Google Cloud Platform's Premium Tier Network and C2 Machines, with a choice of 35 data centers and an HTTP/3-enabled CDN with 275+ PoPs. 
Their support team, represented by top-level engineers and developers, provides technical support in as little as 1 minute and 27 seconds, available 24/7/365, with a 97% satisfaction rate. Kinsta has been trusted by over 25,000 growing businesses and is used by 55,000 developers daily.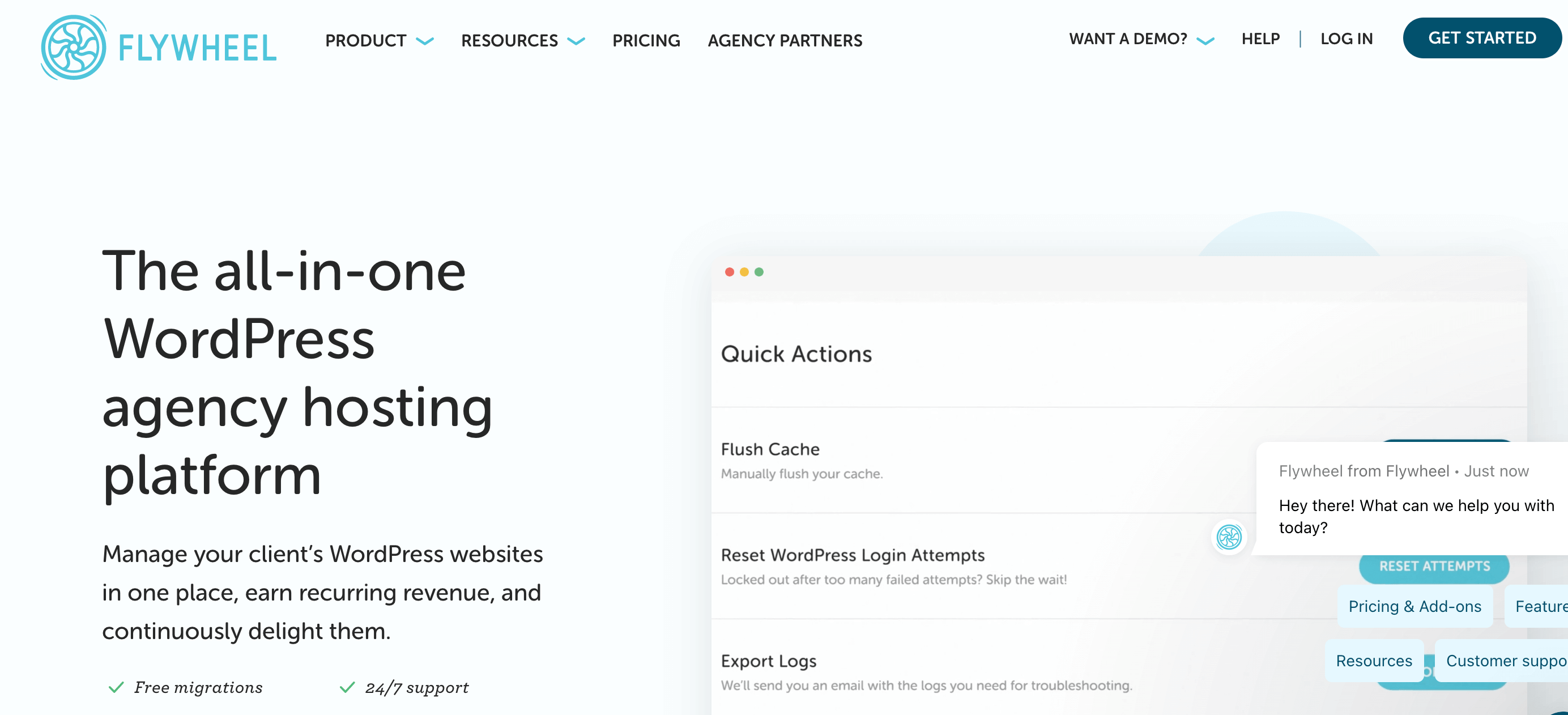 Flywheel provides managed WordPress hosting for high-traffic sites, eCommerce sites, and clients in the creative industry. The platform also offers Growth Suite, an all-in-one client management solution that helps agencies manage client websites, provide branded reports, and automate billing. 
Additionally, Flywheel provides add-ons and resources like agency directories, blogs, ebooks, videos, and case studies to help agencies and freelancers streamline their workflows. They are trusted by over 175,000 agencies and creative brands and have a team of Happiness Engineers available 24/7 to support clients. 
The platform offers free migrations, 14-day demo sites, and a 60-day guarantee. Flywheel also has an exclusive Agency Partner Program that gives access to free hosting, migrations, and other resources.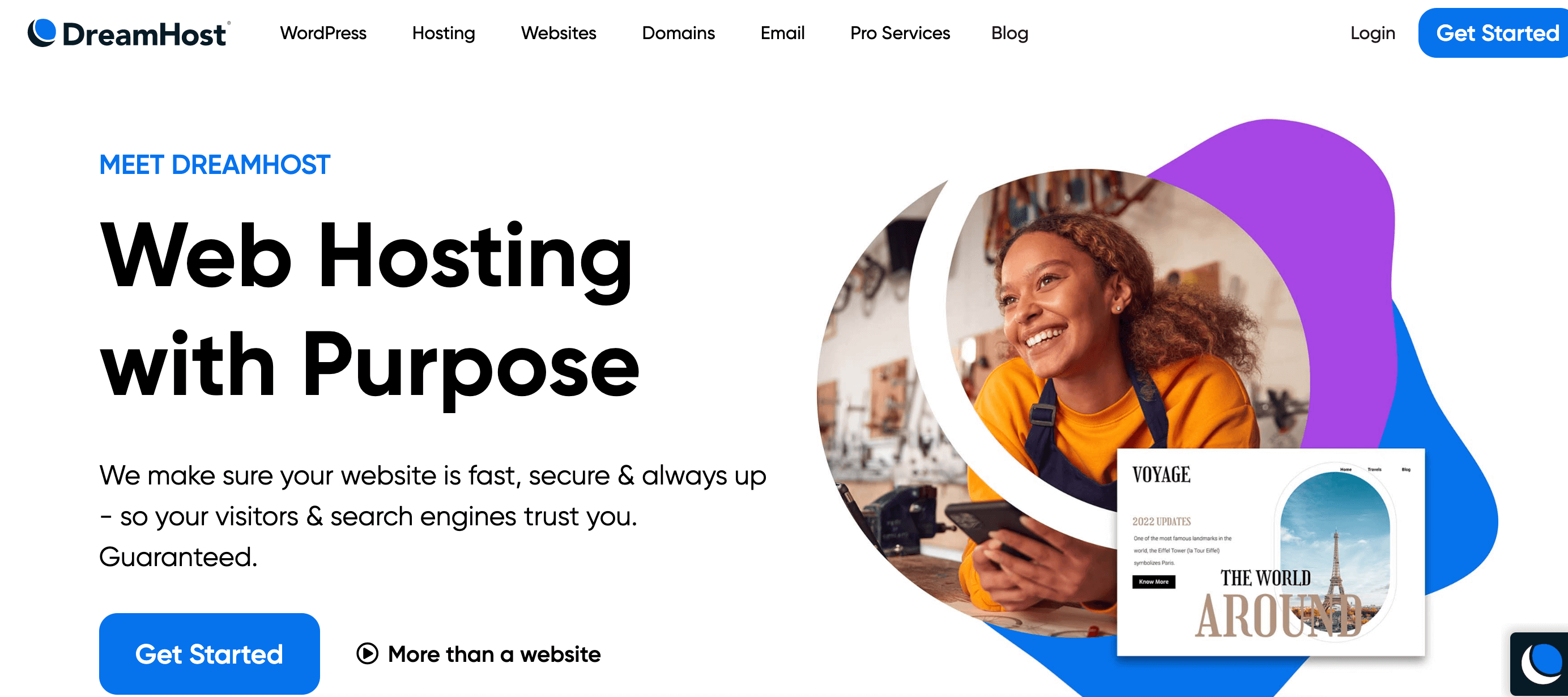 DreamHost is a top-rated web hosting provider that offers WordPress hosting, cloud hosting, and VPS hosting. It also gets you covered with domain registration, email hosting, and professional services, including web design, development, management, SEO, and marketing. 
The company is committed to providing its customers with fast, reliable, and secure hosting services. They have a 100% uptime guarantee and 24/7 expert support and focus on the needs of web designers, developers, bloggers, and online businesses.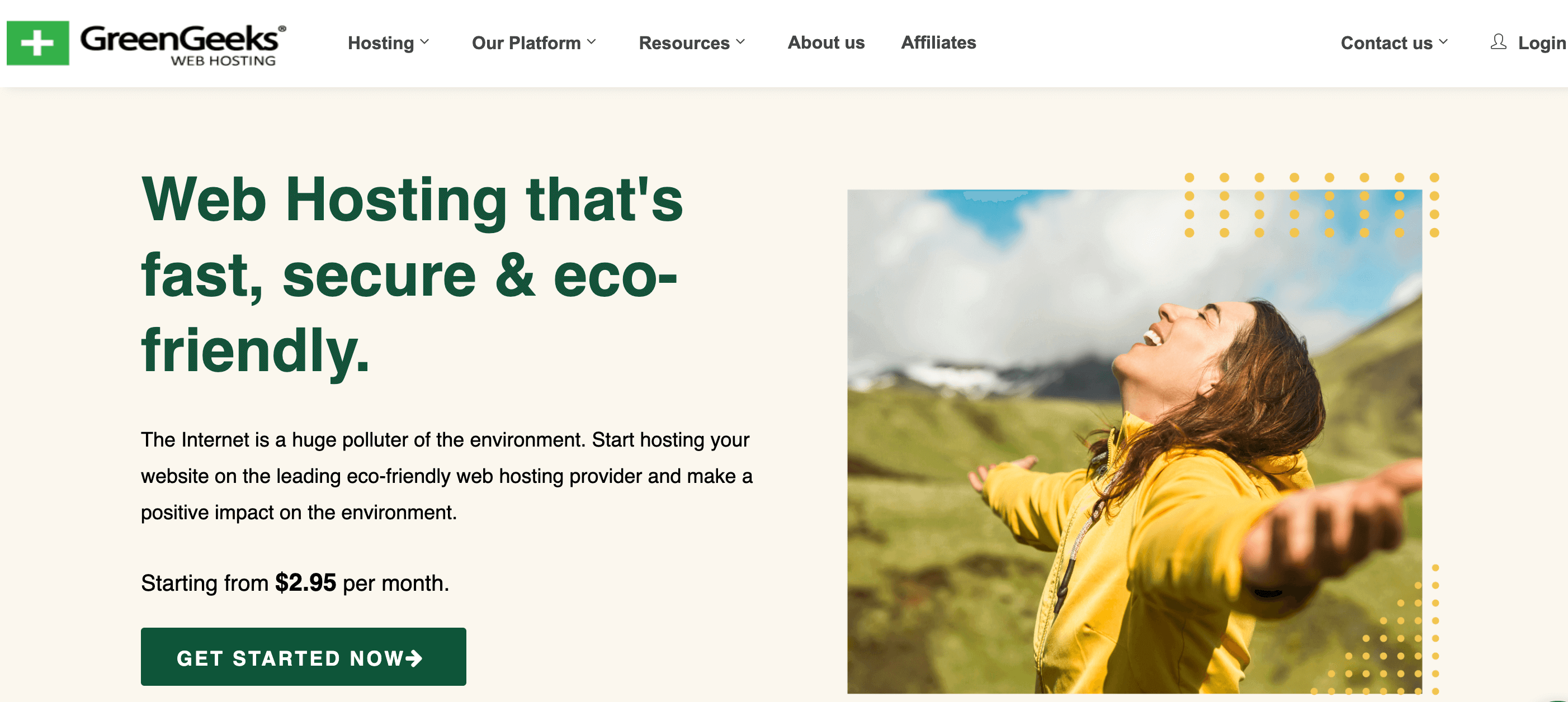 GreenGeeks provides eco-friendly web hosting solutions, including shared reseller, VPS, WordPress hosting, and website builder. The company is renowned for its reliable, speedy, and scalable hosting services provided by its global network of data centers.
GreenGeeks was founded in 2008 and has become the leading eco-friendly hosting provider. They offer 24/7/365 customer support, a 99.9% uptime guarantee, and a 30-day money-back guarantee to their customers. 
This one of the best WordPress hosting platforms features SSD storage arrays, the latest speed technologies, built-in scalability, advanced security, container technology, account isolation, proactive monitoring, and daily backups.
Conclusion
Choosing the right WordPress hosting provider is crucial for your website's success, but with the best WordPress hosting services on this list, you can go right. Invest in finding the right fit and start creating a website you can be proud of.
If you want to feature your company among the top WordPress hosting providers, email us with details, and we'll consider adding it to this list.