The tech industries in Europe have seen tremendous growth over the last few years. European tech companies, including Estonian ones, have entered the global stage to compete with Silicon Valley giants.
If we talk about the fastest-growing IT industry in the Baltic market, Estonia is the leader of the list. Many big firms and Fortune 500 firms now prefer outsourcing to Estonia for their development and tech needs. 
There are over 1453 startups in Estonia as of November 2022. Though the number is not that huge, with a population of 1.33 million, the country has over 109 startups per 100,000 population. Bet you know top tech companies in Estonia like Bolt, Wise, and Veriff.
Estonian developers know for sure how to create the best-performing software solutions and will gladly provide you with their expertise.
To help you select a reliable and skillful partner, ReVerb compiled a comprehensive list of top software development companies in Estonia. Before preparing the list, we have looked at various parameters like IT expertise, business climate, time of delivery of projects, industry knowledge, and many more. 
So, without any further due, let's jump straight to the best tech experts in the Baltic Sea region.
The Best Software Development Companies In Estonia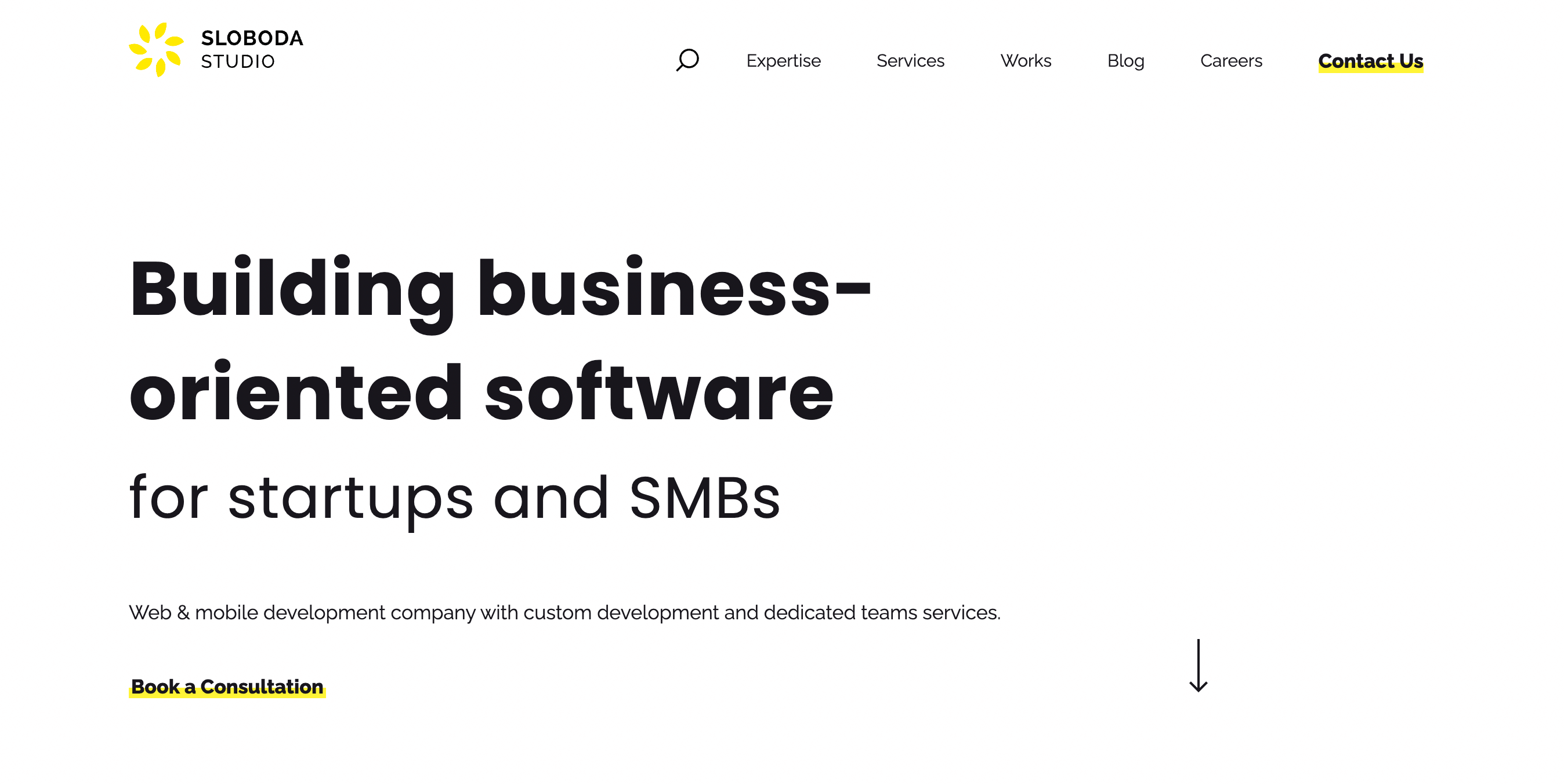 Sloboda Studio is one of the best Ruby on Rails developer companies available out there in Estonia. With 4.9 stars on Clutch and awards such as Top B2B Service Provider in Estonia in 2022, Top B2B Companies Global in 202, etc., it is the software development house you can rely on. Just imagine, with their dedicated engineers' efforts, their clients have raised over $100 Million in funding.
Since 2010, Sloboda Studio has worked with many big names, such as Huggies, Veeqo (acquired by Amazon), and Cambridge Brain Sciences. They're experts in building marketplaces and real estate applications using Artificial Intelligence and Ruby on Rails technologies. The company also provides many other services, including dedicated teams, IT project management, and data science. 
Sloboda Studio's core tech stack consists of Ruby on Rails, Python, NodeJS, Django, React Native, Native iOS (Swift), React, Vue.js, and JavaScript, ensuring you get a modern and high-performance app.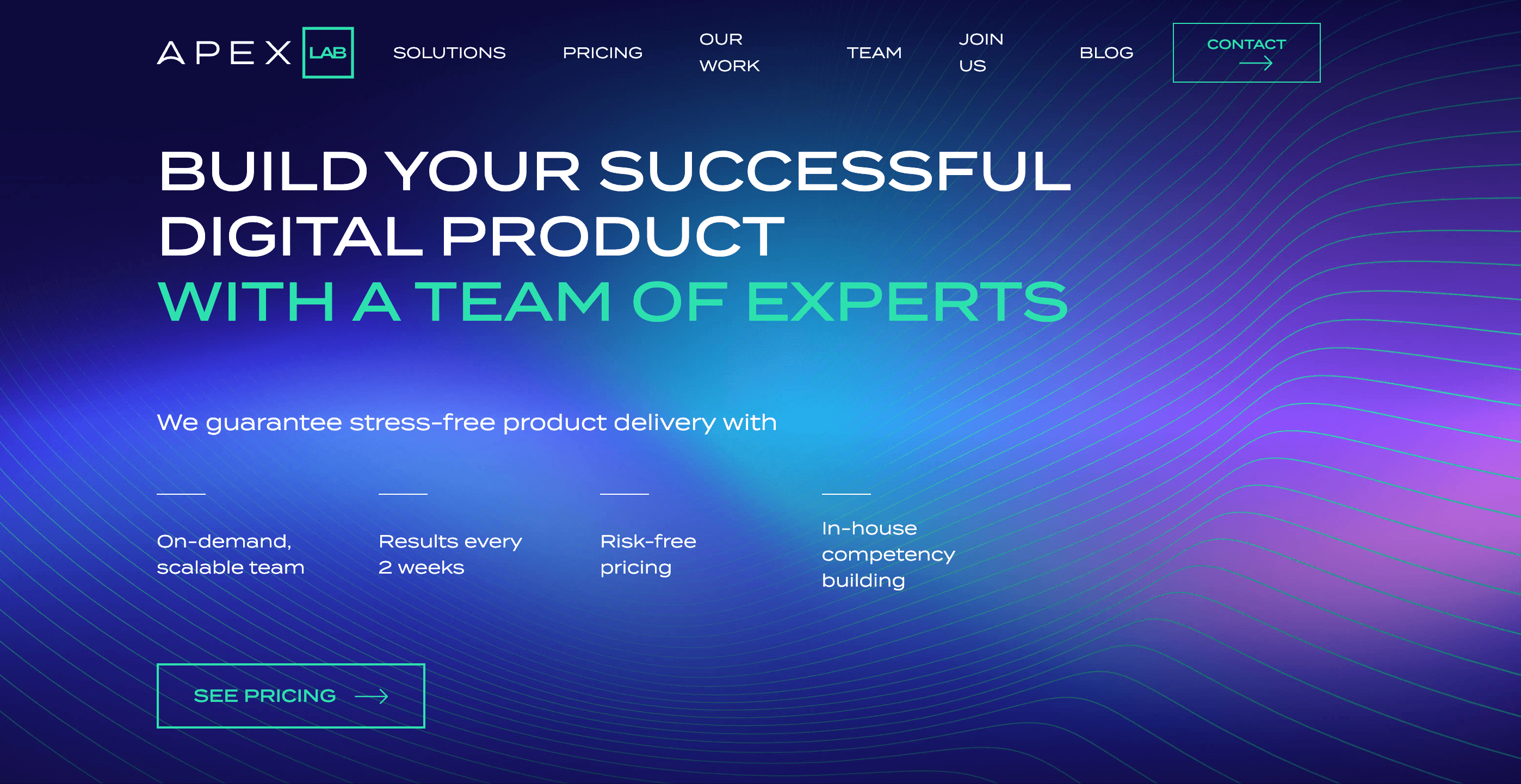 A new but valuable addition to the IT industry in Estonia, Apex Lab, was established in 2020. Though the company is relatively young, it provides an experienced team of about 30 members. 
With a long list of services, they cater to almost all sorts of tech needs of an organization. From custom software development to UX upgrades, from web and mobile app development to front-end and back-end architecture, they've got you all covered. 
Their core tech stack includes React and React Native with Expo, Node.js, JavaScript, MySQL, GraphSQL, AWS, and Redis to handle any development request.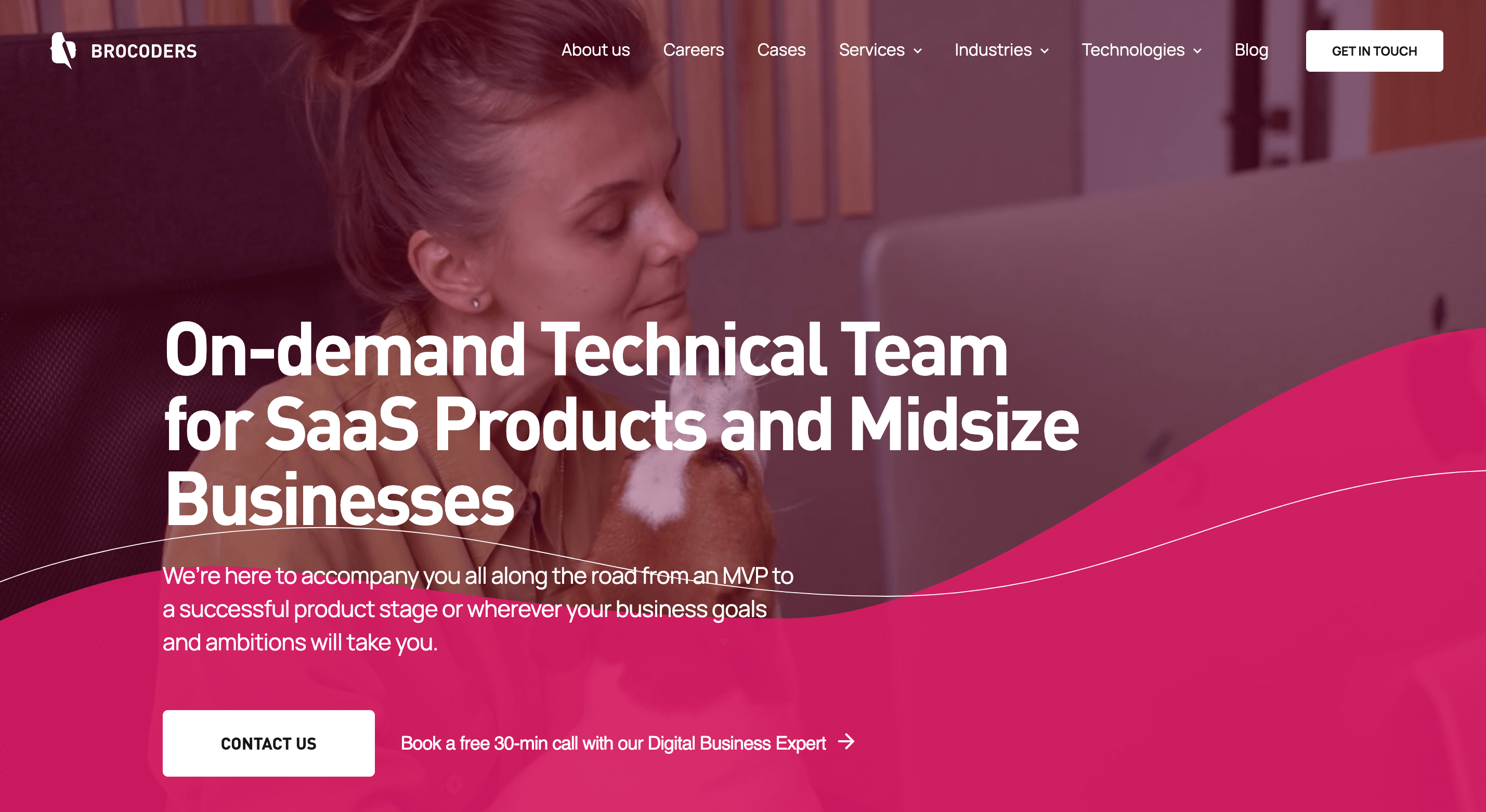 Brocoders is a technology and innovation agency based in Tallinn, Estonia, and headquartered in Sumy, Ukraine. The company was founded in 2014, and since then, it has been helping businesses build and update custom software to accelerate their operations.
The company actively works in the MarTech (Marketing & Advertising sector), Fintech, Fitness & Sporttech, and E-learning. Some services they offer are custom software development, SaaS team augmentation, UI/UX design, software testing, and IT strategy consulting. 
With Estonian, English, Russian and Ukrainian languages and working in over 22 timezones, Brocoders is one of the best tech partners available out there.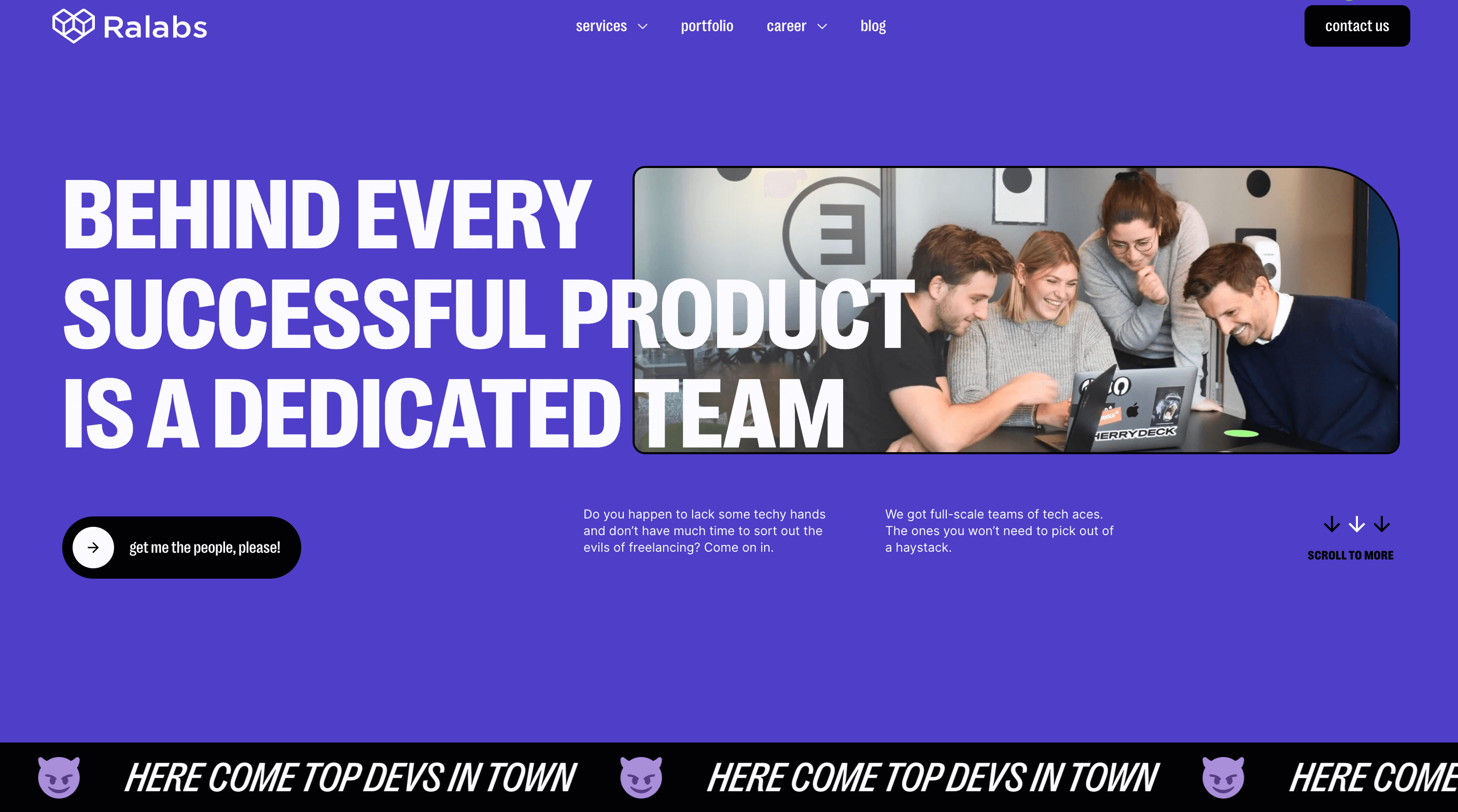 Ralabs is one of the best software development companies in Estonia, founded in 2016, with deep expertise in Fintech and Healthtech. They built Europe's 1st mobile app for COVID-19 prevention, following GDPR and contact-tracing protocols, GeoHealthApp. 
Their services include dedicated teams, custom software development, fintech and healthcare solutions, cloud integration, MVP, UI/UX design, and technology consulting. They'll deliver your MVP within 4-12 weeks and take up to 7 weeks for IT staff hiring. 
Ralabs' team has worked on over 150+ projects, with every 5th client leaving a 5-star review on Clutch. No wonder they are among the leading IT agencies in Estonia.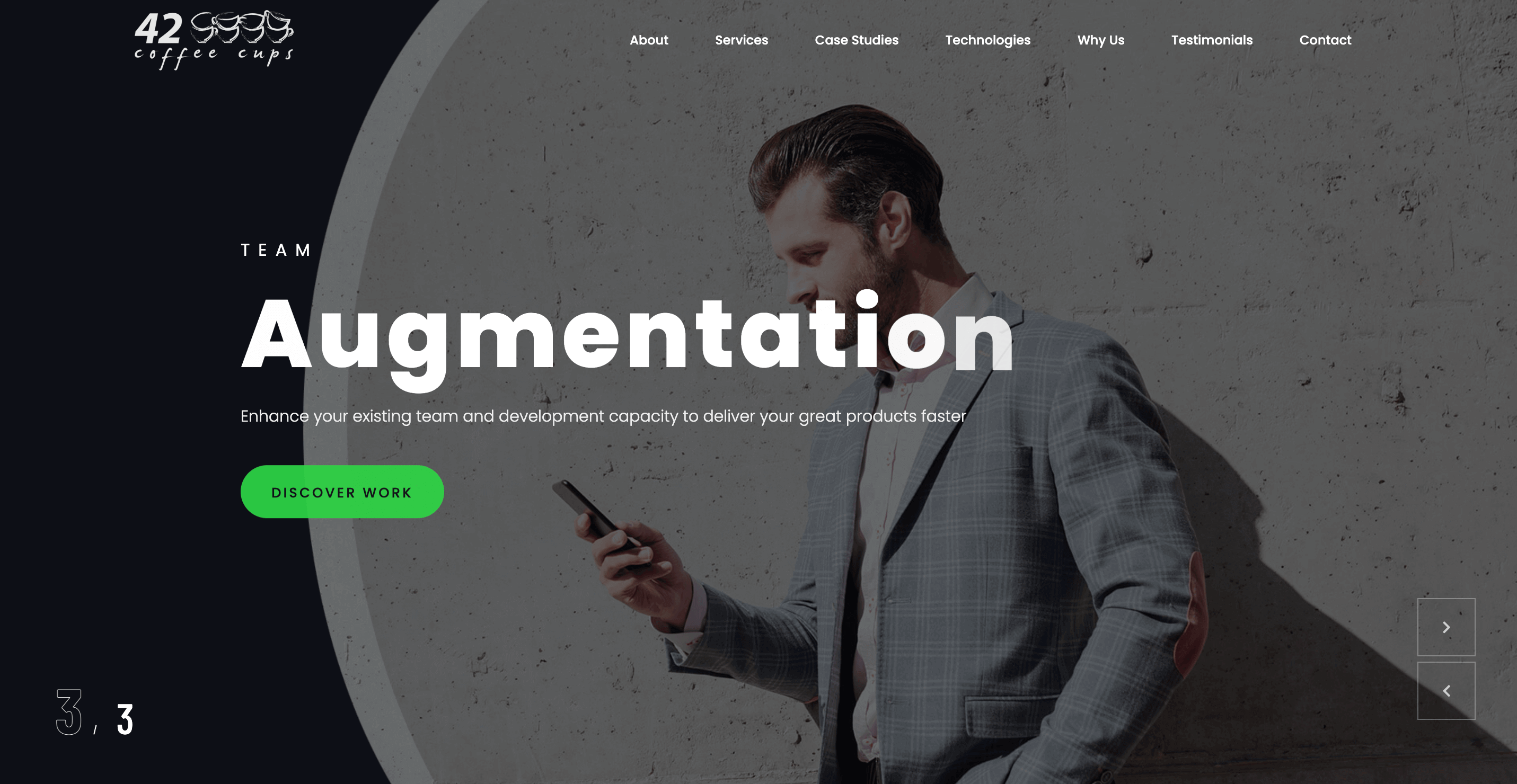 42 Coffee Cups is a team of top-rated developers who've been on the market for over 14 years, creating sophisticated software solutions for diversified industries, from eCommerce and Real Estate to Finances and Education. Being experts in Python and Django, they offer full-stack web development, team augmentation, and consulting services, collecting over 90 positive reviews on Clutch.
The company has gathered talented Estonian developers and other IT experts who are ready to solve any business challenge by delivering high-performance websites, CRMs, AI/ML-based systems, and providing ongoing support.
42 Coffee Cups assists clients in increasing development capacity, augmenting their in-house teams, streamlining the development process, and implementing new features faster than their competitors. They've delivered over 250 successful projects for clients from the UK, the US, Australia, and Europe. Will your project be the next?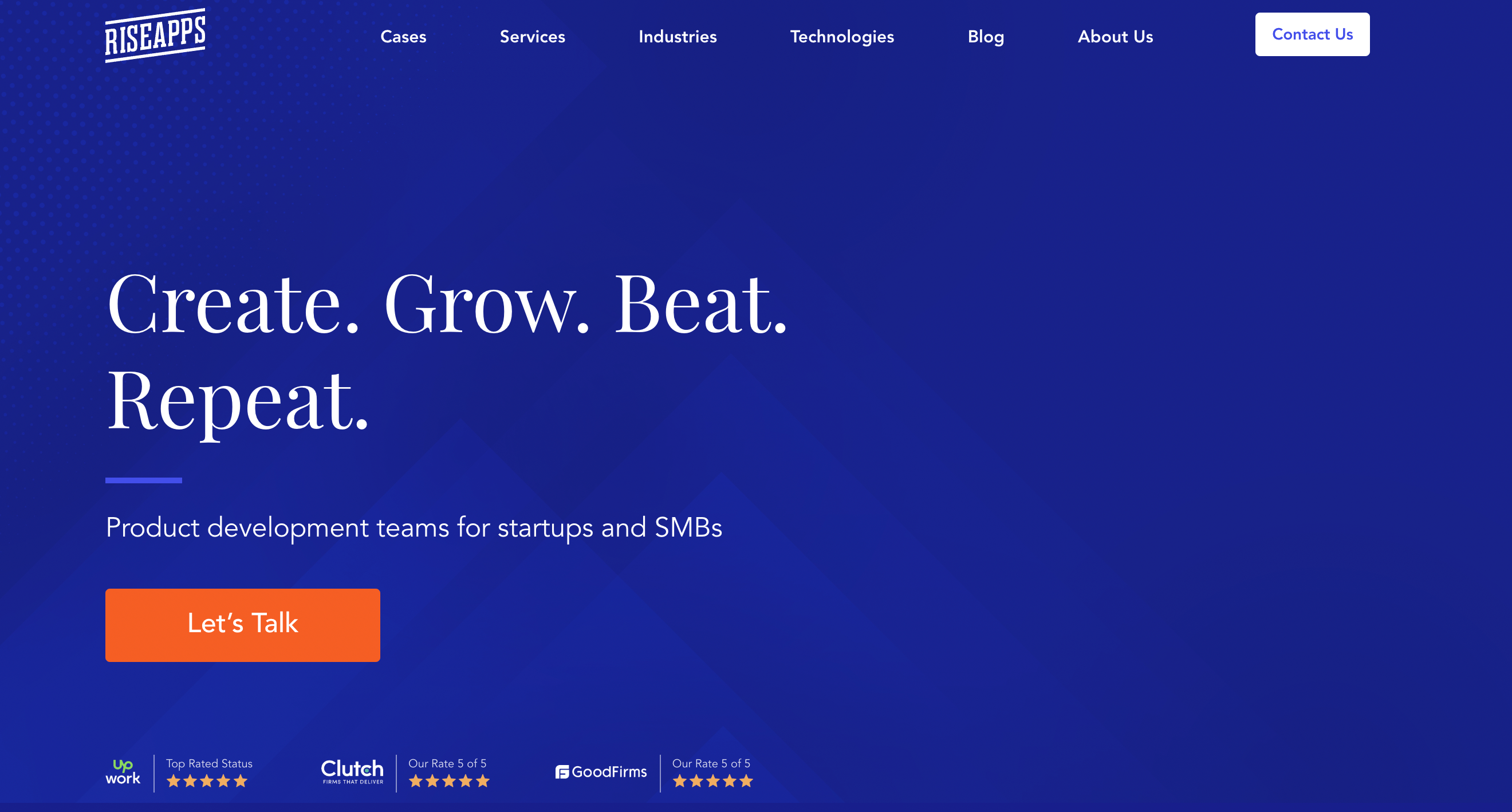 Riseapps is a software development company based in Tallinn with R&D in Eastern Europe. They earned 5 stars on Clutch and Top Rated status on Upwork.
The company specializes in MVP development, mobile development (native and cross-platform), user testing, and UX/UI design. Their top-rated team has been providing custom solutions for Healthcare & Fitness, e-learning, and various other business domains for the last six years.
Riseapps has delivered over 50+ projects working with top companies across Europe and the USA, including Nikon, Bonliva, fit20, etc. They've grown to work with over 100 clients monthly, which makes them one of the top tech companies in Estonia. 
Riseapps' team has expertise in such programming languages and frameworks as Python, NodeJS, Django (for building the backend), Java and Kotlin (for native android app development), Swift (for iOS development), and React Native and Flutter (for cross-platform development).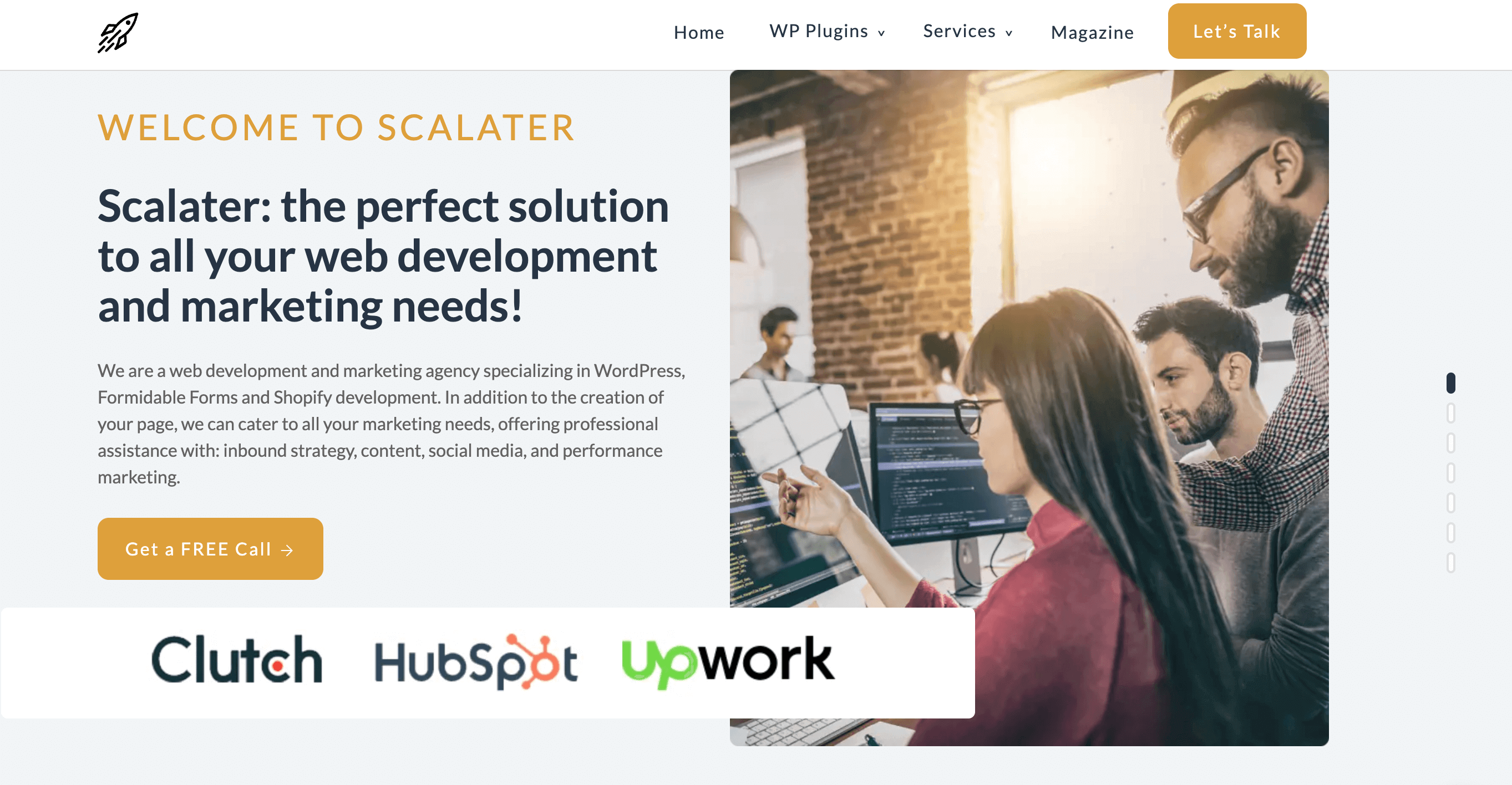 Scalater is a prominent IT outsourcing firm headquartered in Estonia, specializing in end-to-end eCommerce development and enhancement, with a specific emphasis on Shopify and WooCommerce platforms. They also provide services in website development, SEO, customized API creation, and plugin and theme development. Scalater's specialists possess a deep understanding of current trends and technologies, making them a top-tier IT service provider for businesses across all industries.
Since its inception in 2020, Scalater has proven to be a trustworthy development company, earning numerous accolades and awards. With their vast experience, they can devise tailor-made solutions and stunning web designs to attract your target customers, delivering an optimal virtual storefront that caters to your business needs.
Scalater is dedicated to providing a seamless user experience, visually appealing web design, and optimized website performance, making them the ideal partner for businesses seeking to increase profits and draw in more customers.
Racoon Gang is a leading online learning solutions provider to educational organizations, schools, platforms, and enterprises. They provide services such as online learning business, higher education LMS, K12 LMS, LMS for nonprofits, and online employee training. In addition, they deliver LMS services, including Open edX hosting, analytics integration, API integration, Open edX app, RG gamification, etc., using the Open edX platform. 
The company was founded in 2014 and is headquartered in Tallinn. Their portfolio comprises notable projects such as Al Jazeera, private schools, custom e-learning mobile apps, etc.
With 5 stars on Clutch, Racoon Gang is your go-to option when looking for top-notch E-learning solutions.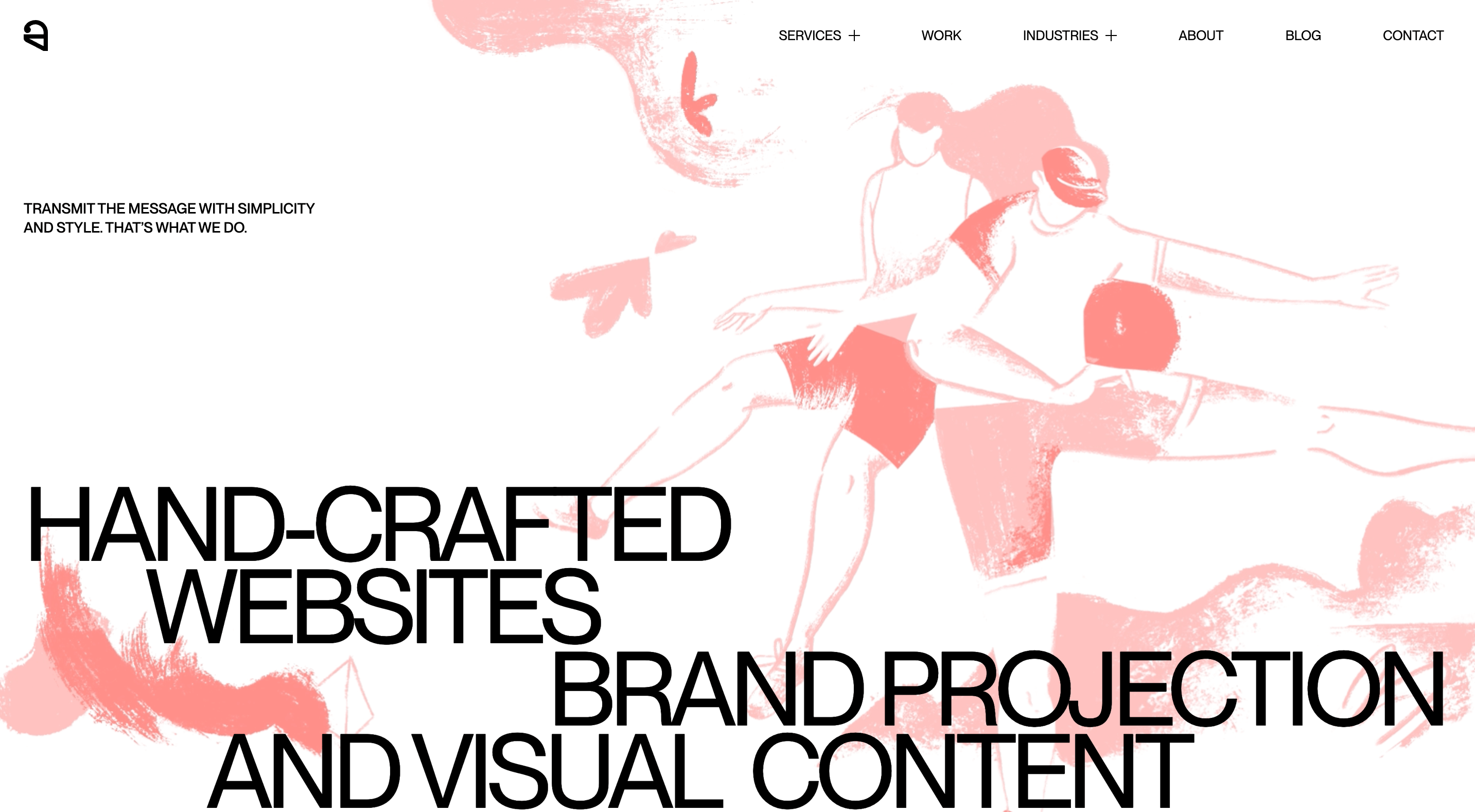 Ester Digital is originally based out of New York but has emerged to be among the top IT agencies in Estonia. It came into existence in 2015 and has its Estonian office in Tallinn. 
They offer a wide range of services, including web development, front-end, and back-end development, CRM integration, and WordPress development.
Ester Digital's team also has experience working in various industries ranging from Automobile, eCommerce, Law Firms, etc., to Real Estate, Healthcare, Elearning, Gym & Fitness, and many more. Believe us, their list of industries is versatile. 
Dataforest is one of Estonia's best business analysis firms. It was founded in 2018 and has already earned 4.9 Stars on Clutch, getting into the top 10 software companies in Estonia. 
Due to their AI and data analysis expertise, they have won awards such as Top AI Company by Designrush in 2022, Top Big Data Analytics Company by GoodFirms, and Top 1000 Companies Global by Clutch in 2021. 
They offer data engineering solutions to various industries such as eCommerce, Retail, Finance, Insurance, Pharma, etc. Their team is also proficient in web app development, data analytics, data visualization and dashboards, ETL pipelines, API integration/development, process automation, and DevOps.
We all see how data has transformed businesses worldwide; thus, referring to data-driven solution providers is a wise decision.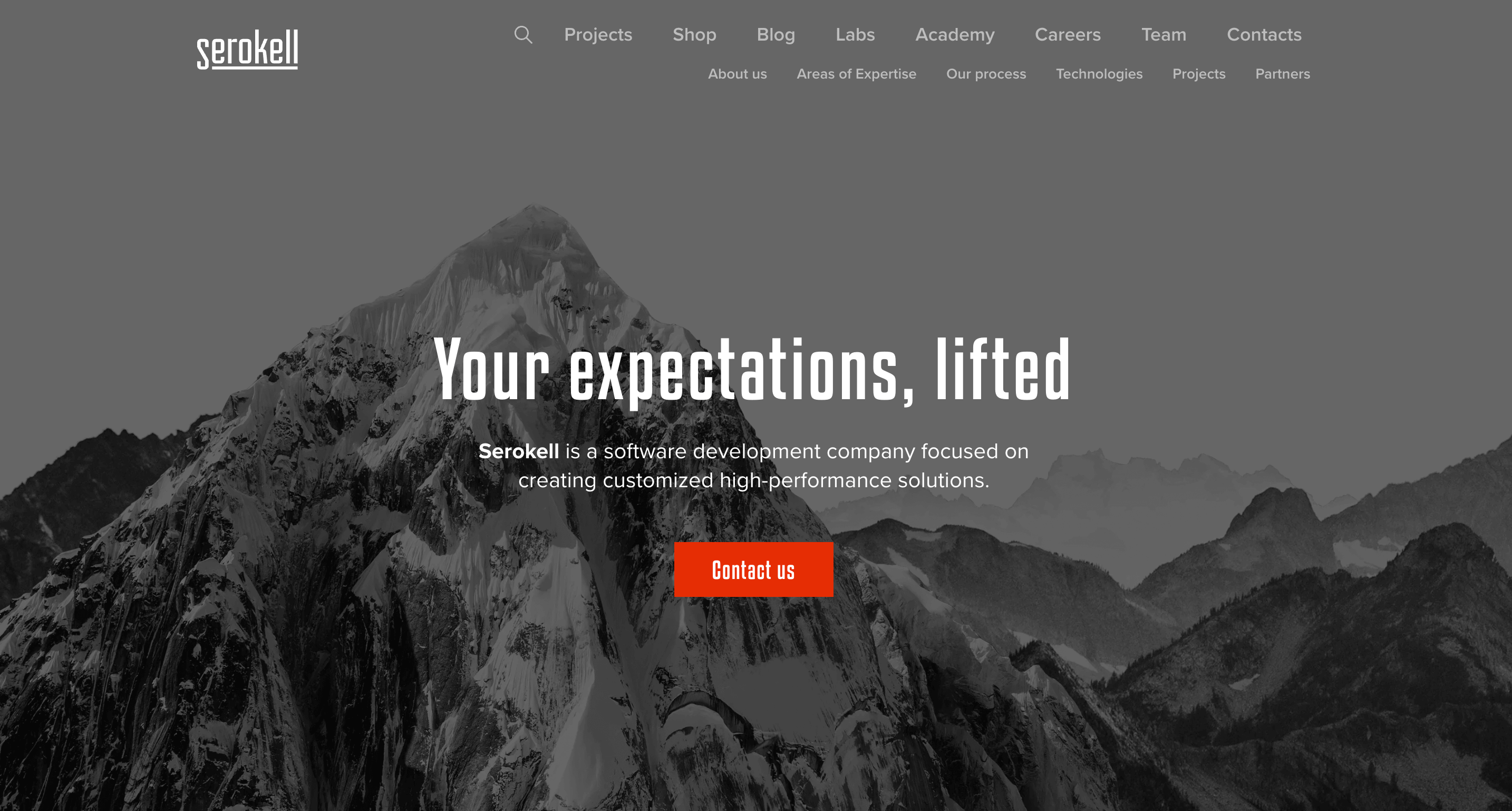 Serokell is a software development company founded in 2015. The IT firm specializes in large software solutions with high safety, reliability, and flexibility. They use functional programming, which enables Serokell to work with projects that require innovative approaches to achieve the client's specific goals.
Serokell has developed components for several blockchain platforms, including Tezos and Cardano. But its expertise goes far beyond this domain. The company has extensively worked on projects for FinTech, EdTech, Machine Learning, e-commerce, and other industries.
The firm sees its mission as changing the industry through science. That is why Serokell's practical solutions are always rooted in fundamental academic findings. At its research unit, Serokell Labs, scientists, developers, and mathematicians explore the potential of Haskell, Nix, Rust, and other programming languages for modern IT systems.
The company's team members also disseminate knowledge through computer science conferences, research articles, the company's blogs, and video lectures and share their expertise by contributing to open-source projects.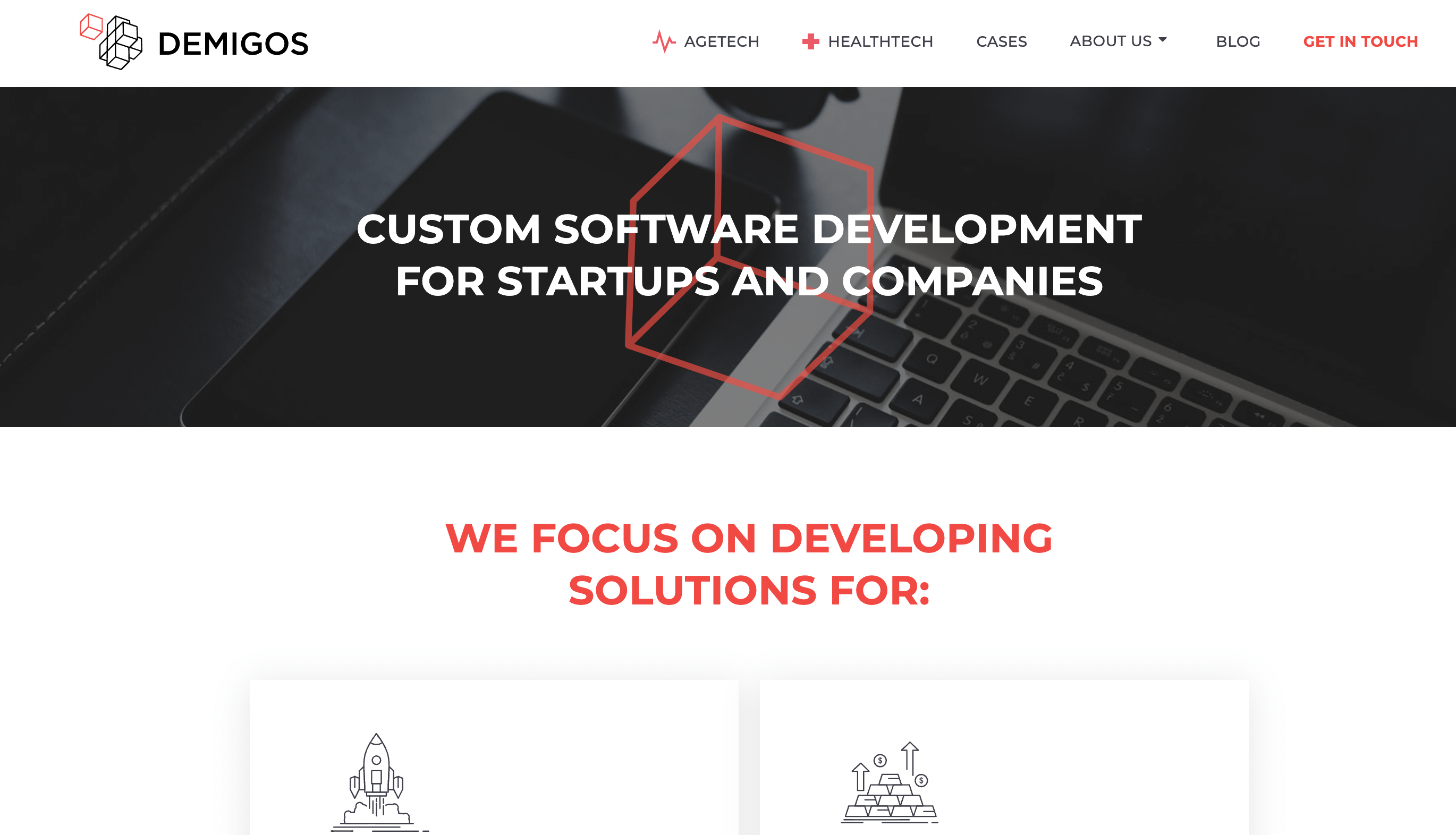 Demigos is one of the best Healthtech companies founded in Estonia in 2015. So if you are a healthcare firm or an individual looking for innovative software solutions, Demigos is a reliable partner with a solid background to work with.
Apart from Healthtech and Agetech solutions, the company serves Real Estate and Logistics sectors. They cover full-cycle software development, including UI/UX design, web development, mobile development, data analysis, product management, and quality assurance. 
From research to development to customer support, Demigos is available at every point for their clients. Their portfolio comprises software solutions that are compliant with HIPAA and GDPR.
Conclusion
The IT industry in Estonia is evolving day by day; the growth is already contributing to the nation's economy, generating over $1 billion in revenue annually. 
Outsourcing to Estonia is a winning decision as you get access to highly skilled Estonian developers with English proficiency and competitive rates.
Hiring the best developers in Estonia might be challenging when you don't know where to start your search. Hopefully, this list will help you find a reliable and trusted vendor.
In case you want to add your company to this list, contact us by email, and after a thorough assessment, we'll conclude whether it's a valuable addition.