There was a time when terms like 'artificial intelligence (AI)' and 'machine learning (ML)' were known only to industry experts and tech giants. But today, these innovative technologies are becoming more relevant and massively adopted. 
Modern businesses are keen on developing next-gen products based on AI and ML to optimize and automate their internal operations, provide personalized user experience, and gain a competitive edge. Do you want to take your company to the absolute next level with smart technology as well? Start with finding a reliable and competent tech partner.
Hiring the best machine learning development company will help you with the following tasks:
Improve your decision-making process based on real-time data.

Introduce automation through predictive data models.

Tackle security threats and network challenges. 

Identify changes, trends, and patterns in consumer behavior to create more relevant and personalized offers.

Deal effectively with a massive amount of unstructured data.
We've prepared a detailed list of the top machine learning development companies that can help you enormously impact the digital world.  
All the ML service providers listed here have solid development experience and impressive portfolios and have been operating in the industry for quite a significant time. 
Read to the end to choose the best-fit company that can understand your specific business needs and solve them with high-quality ML development services. 
The Best ML Development Companies And Experts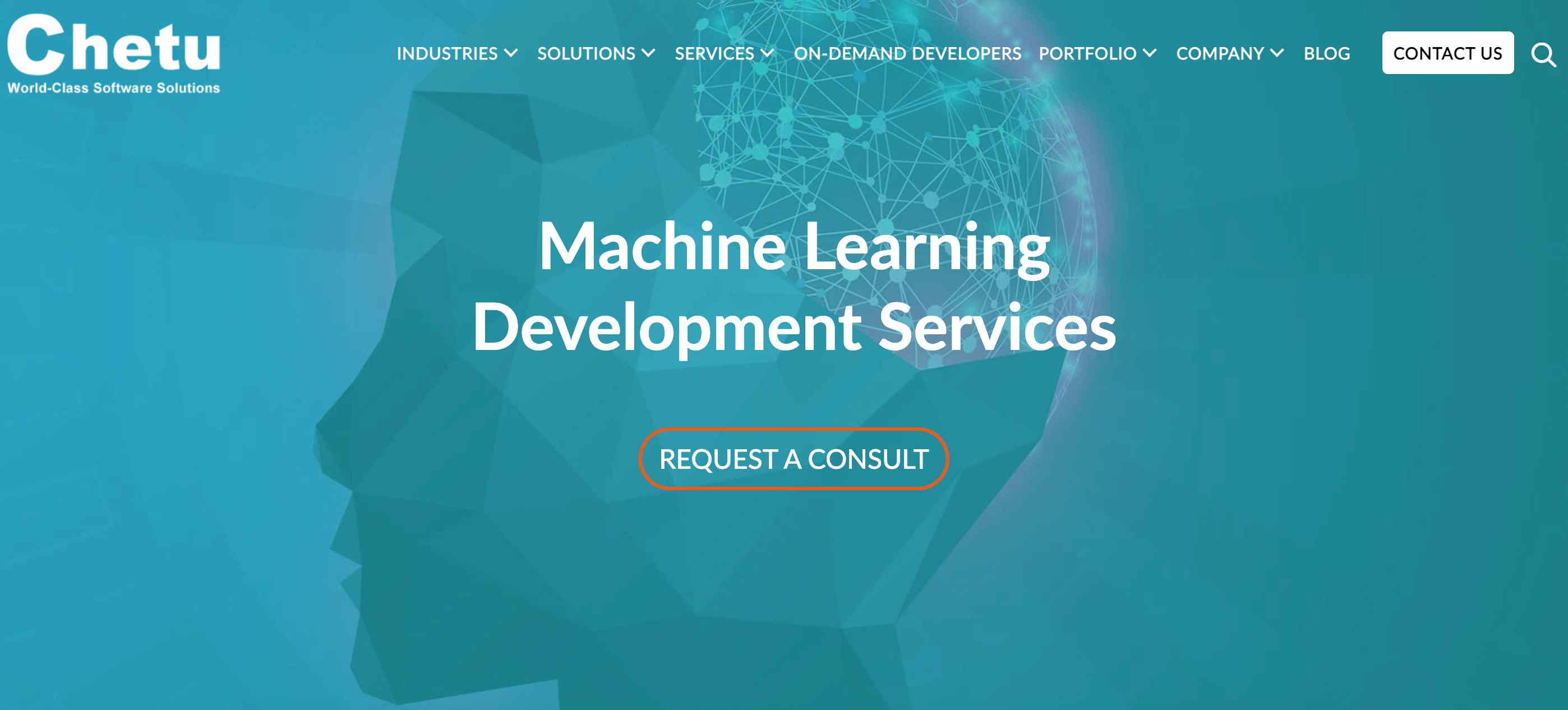 One of the best machine learning companies on the market today, Chetu provides world-class software solutions that grow clients' businesses and take them to newer heights. Covering full-cycle AI & ML app development and post-launch product support, the expert developers at Chetu create exceptional digital products based on a thorough analysis of your business and the demands of your niche. 
With more than 2,800 developers on board, the company has collaborated with various industries, including Healthcare, Marketing Automation, Cybersecurity, Finance, etc. From building complex neural networks and custom applications for mobiles, desktops, and tablets to seamlessly integrating new software into existing ecosystems—Chetu is a trusted ML development agency that removes all technical bottlenecks and provides ample support to your business to drive growth.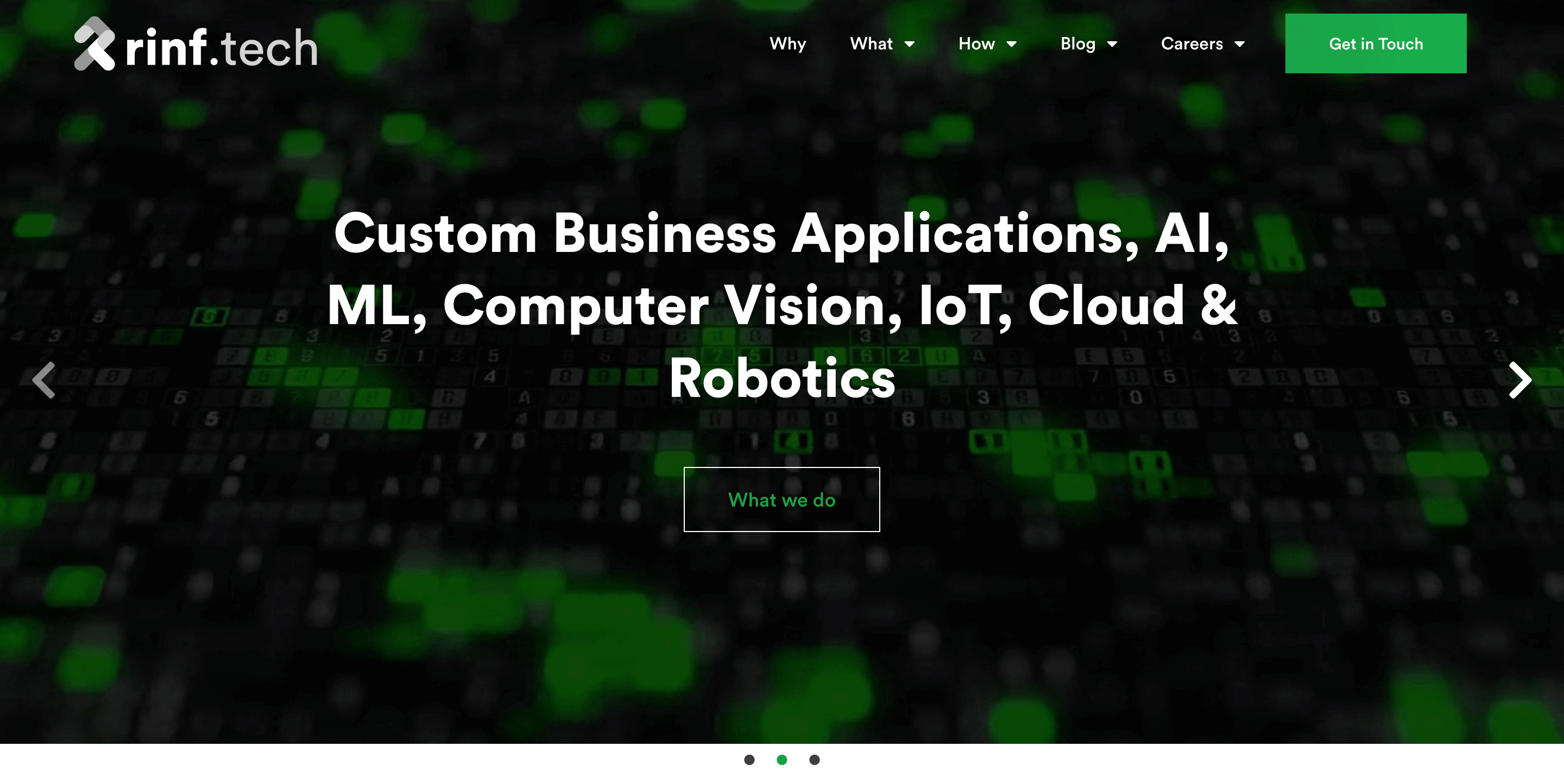 Established in 2006, Rinf.tech is a global technology solutions company specializing in developing custom Machine Learning applications and providing ML lowering and quantization services. From ideation and planning to research and development, they build highly scalable, advanced systems, leveraging different AI technologies.
Their development services include cutting-edge machine learning solutions for complex business applications, automotive software, R&D, embedded systems, cloud CCTV solutions, and IoT devices. They also have extensive proficiency in computer vision, cloud, and robotics. Having delivered hundreds of high-complexity projects for multiple industries, the company built a worldwide presence with 10+ Delivery Centers and Branches in Europe and North America and 600+ tech talents, mostly senior and mid-level engineers. 
Being ISO certified, an Intel AI Builders member, and a Gold Intel solutions partner, Rinf.tech has obtained the necessary certifications and accreditations to ensure the best quality and compliance in all their custom software development projects. Ready to get top-notch ML development services with future-proof technology? Rinf.tech offers several delivery models to build flawless software that perfectly matches your organization's setup, budget, and overall digital strategy.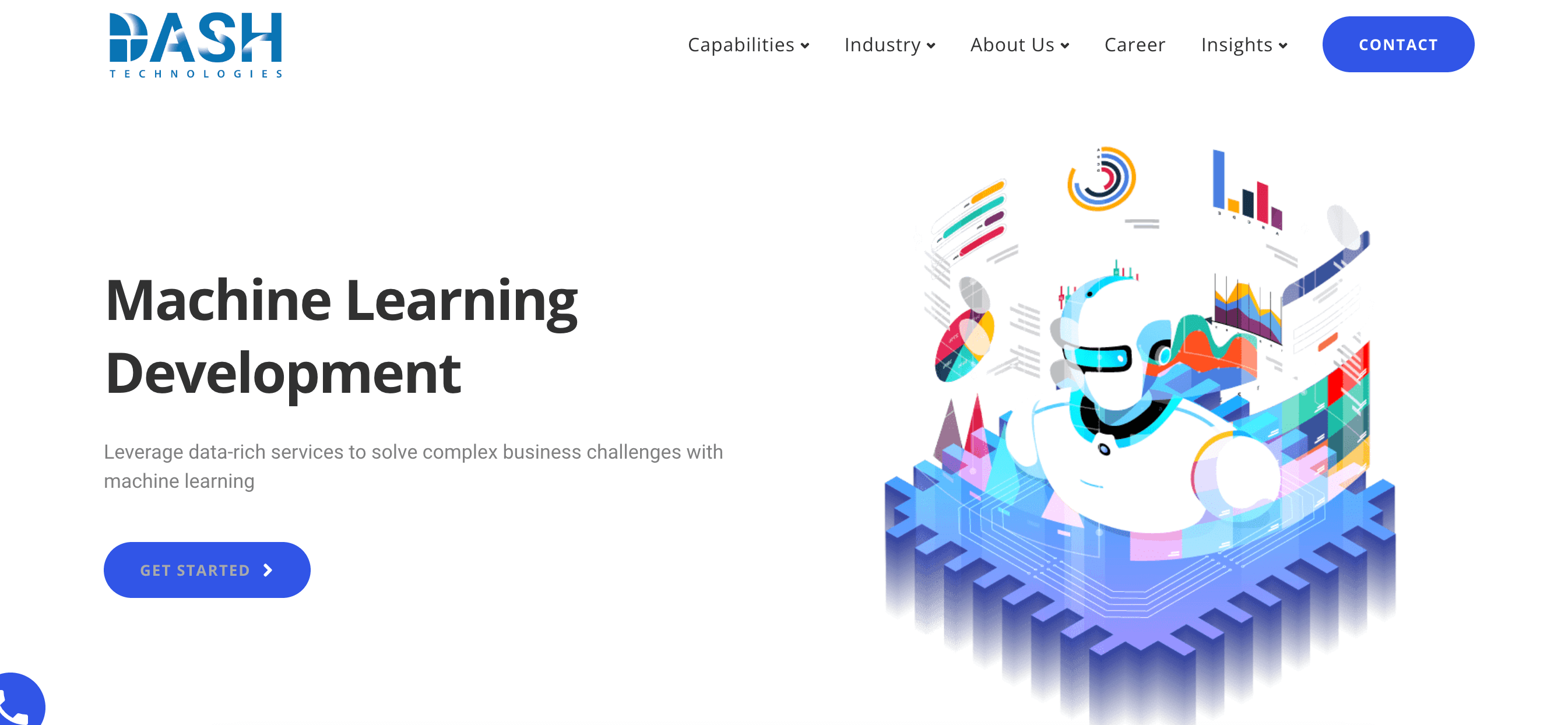 Do you have a tough time achieving data-driven decision-making? Then, Dash Technologies is your perfect partner. Delivering top machine learning solutions, the company helps clients make the most of other business data and create a full-proof working POC. 
Within its machine learning scope of services, Dash Technologies provides predictive analysis, deep learning, data engineering, computer vision, natural language processing, data science, and recommendation systems. Their top ML developers follow a 6-step approach that includes understanding the client's problem, performing data analysis, preparing, modeling, evaluating data, implementing the solution, and offering the final support and maintenance.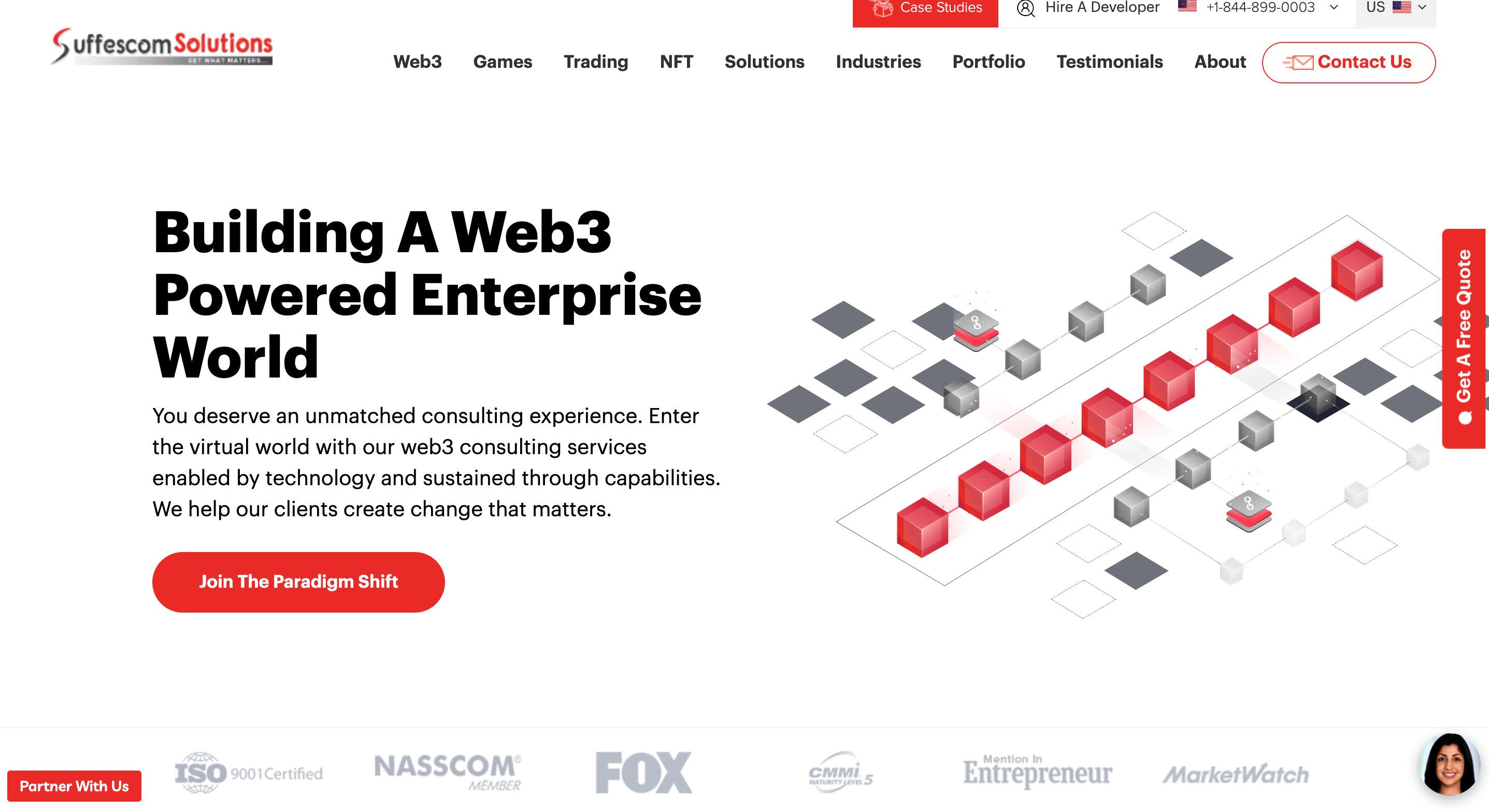 Based in California, USA, Suffescom Solutions Inc. is an IT firm leading the industry as a top machine learning company. Backed by an experience of 13+ years in the tech industry and 6+ years in AI and ML, the company's reputation precedes it. Its services extend across multiple business verticals, including Healthcare, Education, Travel, eCommerce, and Finance. With its team of 250+ developers, the company combines AI and ML to deliver various services. These include chatbot development, ML, and AI integration in apps, software, RPA, CRM, etc.
Suffescom customizes its solutions using its expertise in smart technologies of computer vision, business intelligence, natural language processing, voice and face recognition, and conversational AI, to name a few. Over the years, the company has been able to deliver quality solutions to leaders in the industry, such as Samsung, Universal, Unimilk, and Accurate DNA.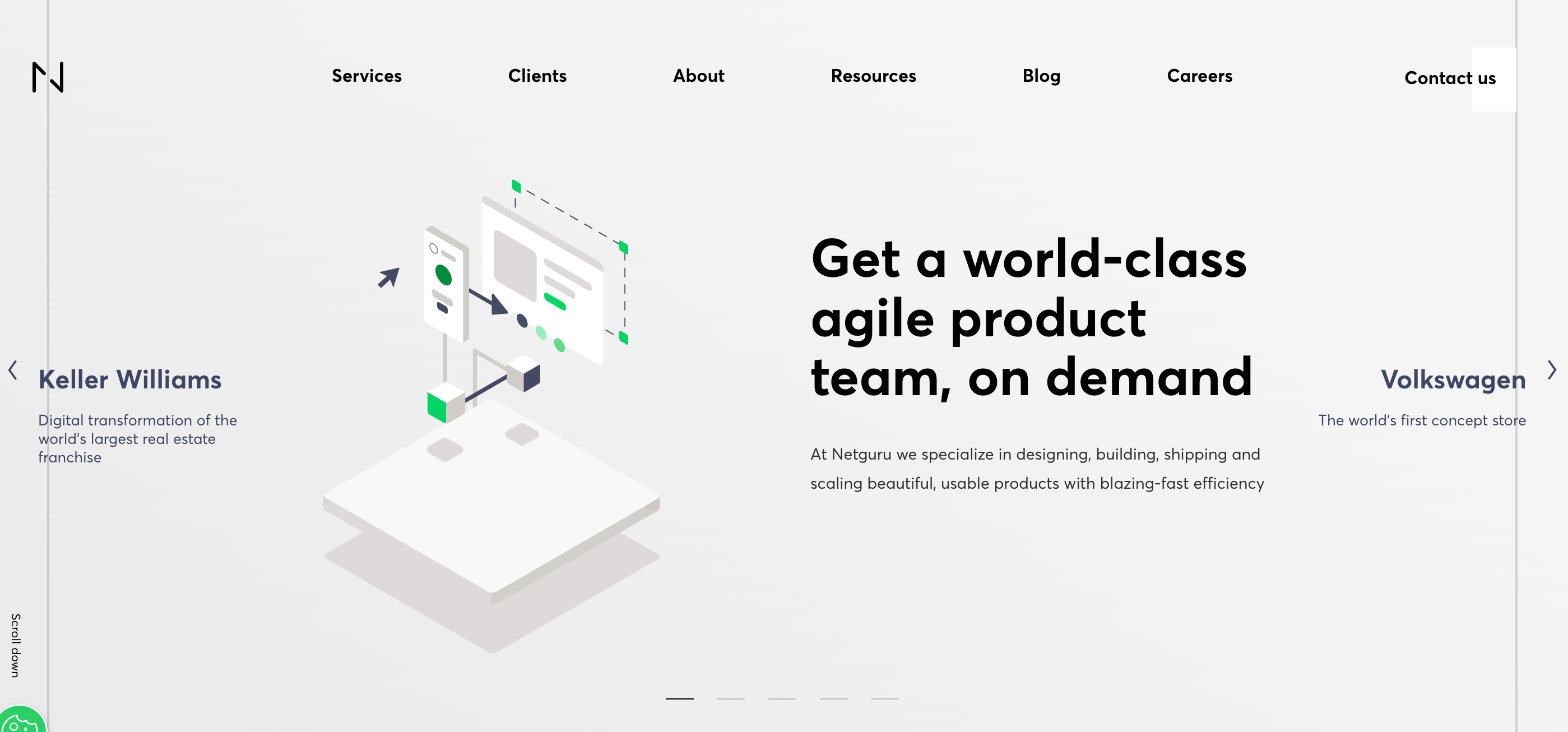 Coming with years of experience and specialization, Netguru is a well-known name in the machine learning industry. Their proficient team designs and produces top-rated, scalable machine learning solutions that help clients create revolutionary products and transform their business operations. The main thing that sets Netguru apart from its competitors is that they offer wholesome assistance regarding creative, technical, and business requirements. 
Their core machine learning services include digital transformation, business intelligence, data annotation, process automation, product improvement, and customer experience enhancement. Combining machine learning and data science, Netguru is set to create path-breaking software solutions disrupting the industry and transforming business capabilities.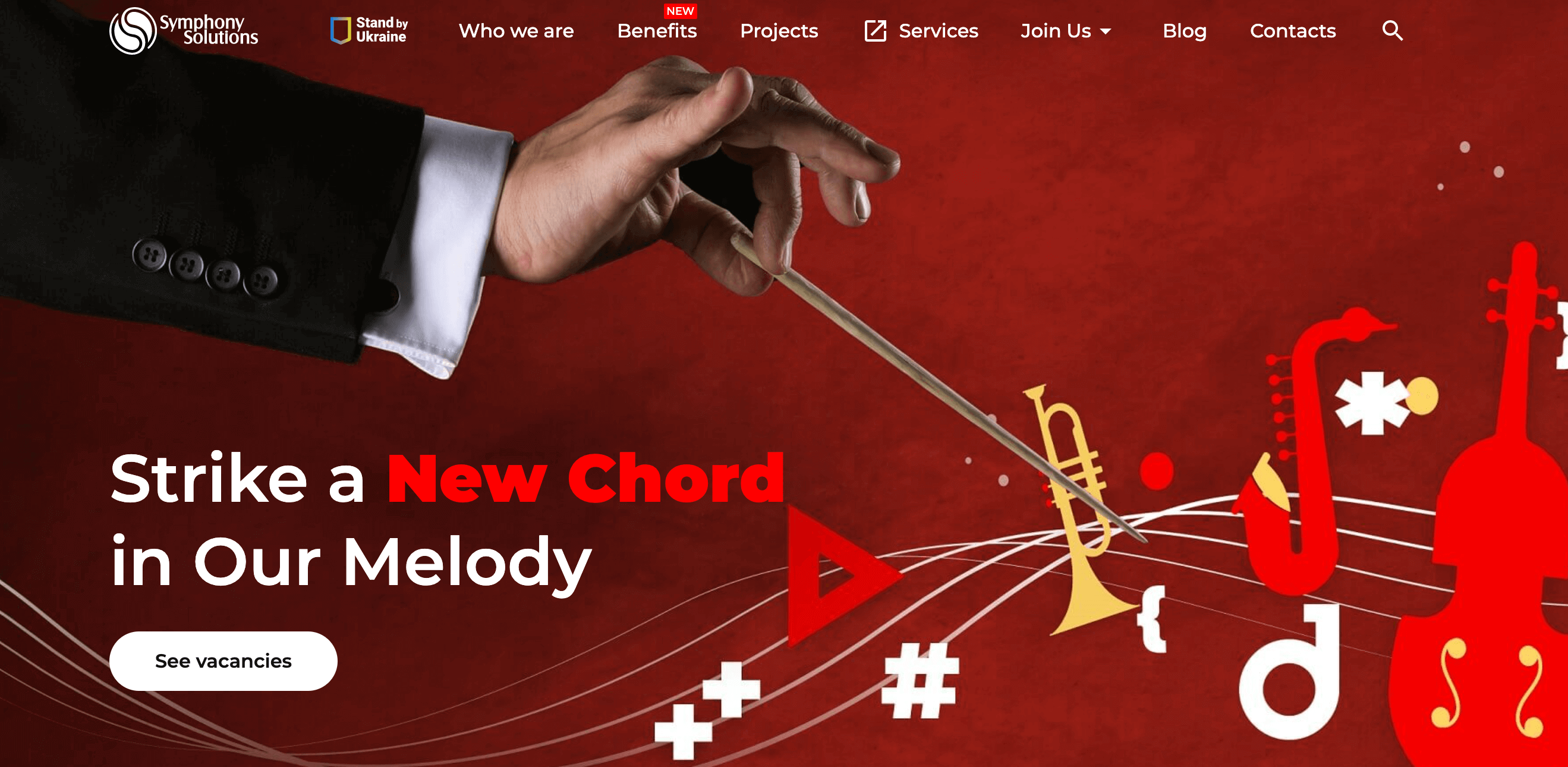 An innovative company, Symphony Solutions promotes a warm and welcoming spirit, caring for their client's needs and driving change for thousands of businesses. Born on trust, integrity, innovation, initiative, inspiration, and intimacy, the firm takes care of its clients and provides flexible, agile, and customizable digital products. 
If you are in search of a reliable and efficient team to build impactful ML solutions, Symphony Solutions is the right place where you can get all your business needs fulfilled. From Healthcare to Sports, iGaming to eLearning, the company has been working hands-on with a number of clients across diverse industries. With more than 10 years of expertise in the industry, Symphony Solutions provides sustainable and modern enterprise-level solutions.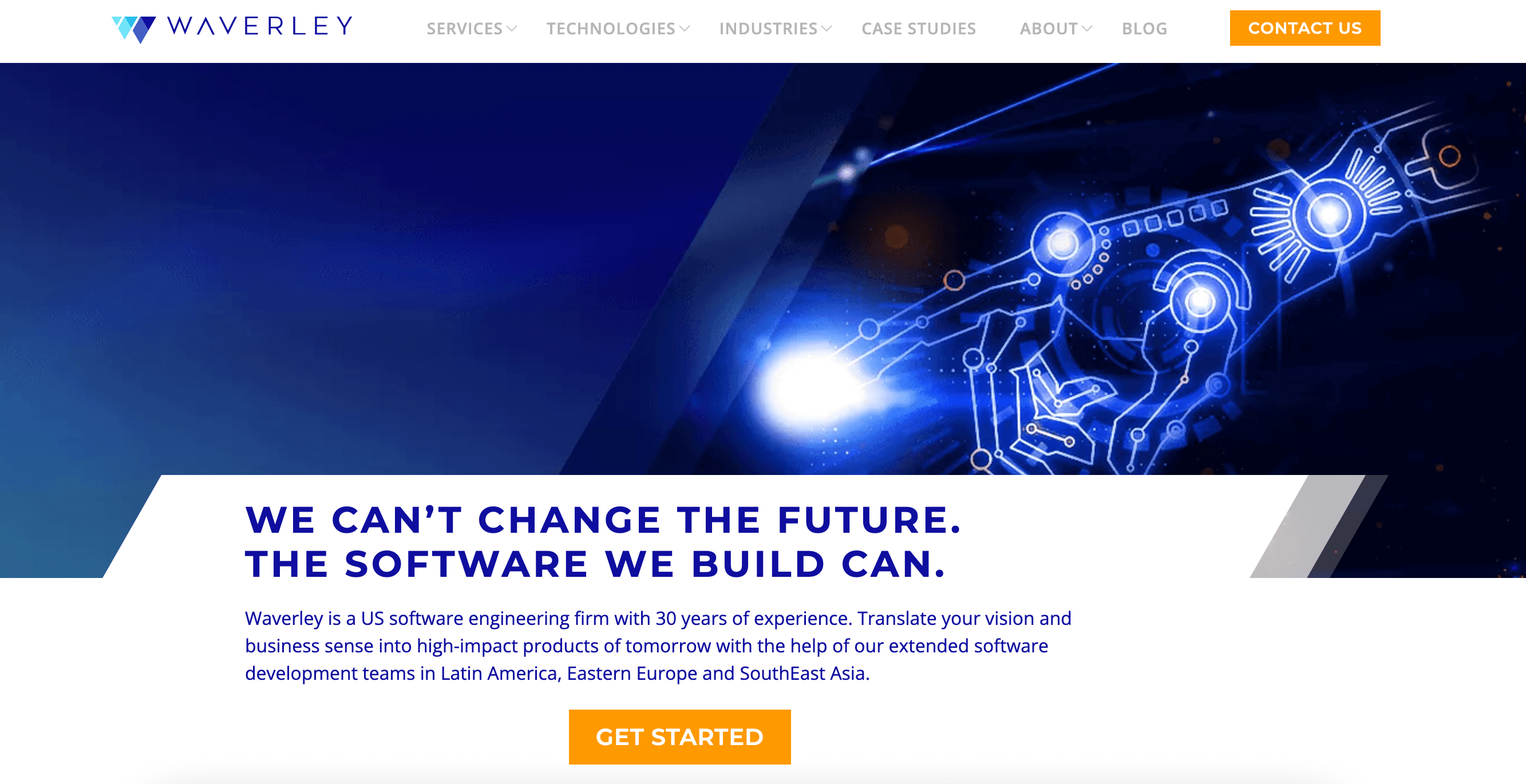 Offering top-notch machine learning development services to their global clients, Waverley Software is a US-based firm that aims at creating highly profitable products to transform business vision and change the tomorrow that is yet to come. Built with people, commitment, and innovation at heart, the company assists clients in the domains of Robotics, Finance and Banking, eLearning, Retail, Smart Homes, etc. 
Helping companies build data-driven products, Waverley Software shares three kinds of engagement models – development team extension, custom software development, and standalone services. They use cutting-edge technologies and contemporary frameworks and methodologies to build successful products, becoming an efficient partner for businesses located in Asia Pacific, Europe, and North America.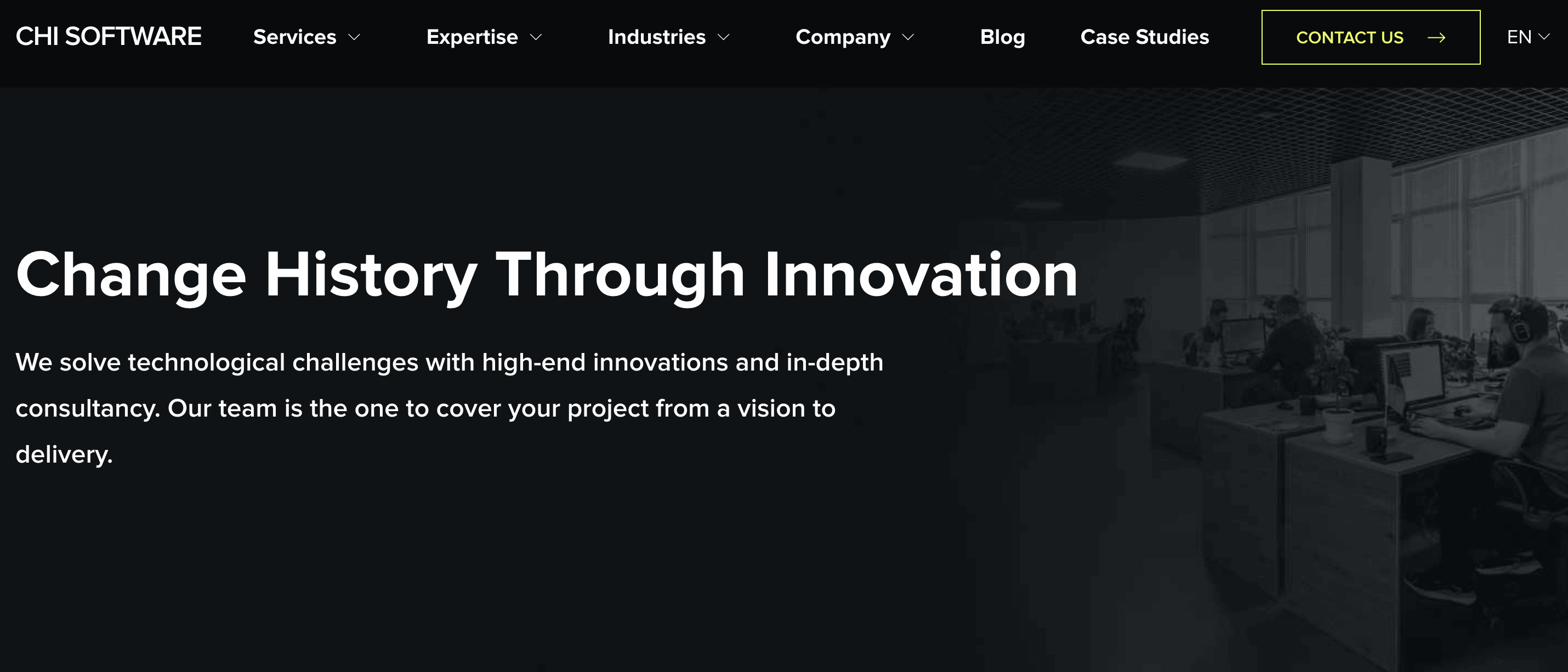 Handling technical challenges through innovation and expertise, Chi Software offers comprehensive ML development services to transform the vision for your business into a successful reality. With 17 years of experience and more than 800 happy customers, Chi Software has been providing a wide range of software services, including business analysis, quality assurance, DevOps, UI/UX design, etc. Established in 2017, the Artificial Intelligence/Machine Learning department at Chi Software tackles complex business challenges using the most modern technological practices and a quality-focused approach. 
Their main areas of expertise include audio machine learning, computer learning, natural learning processes, data science, signal processing, MLOps, etc. From effective data analysis to improved customer satisfaction, better workflow automation to enhanced forecasting accuracy—working with Chi Software will provide you with a great number of benefits.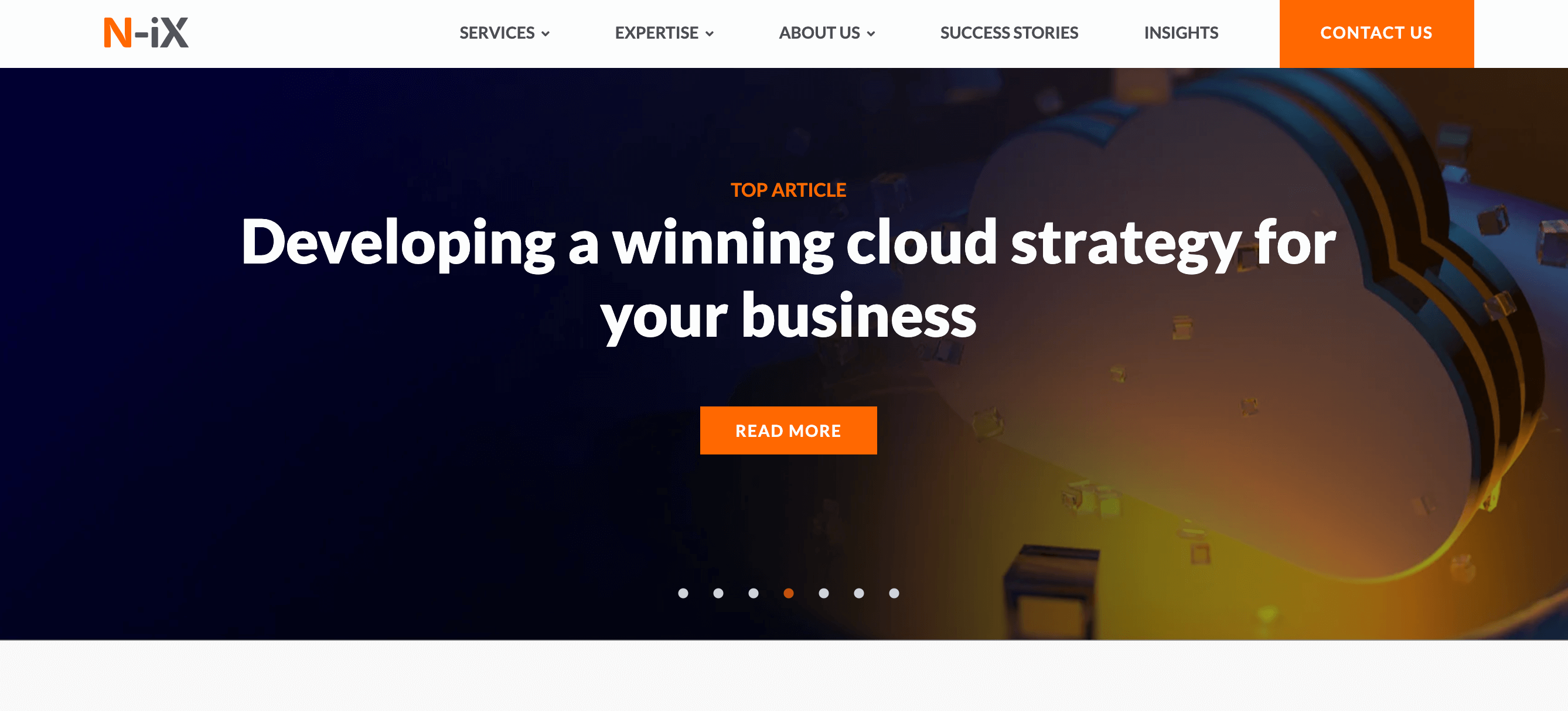 Possessing a high level of expertise in different tech areas, including cloud solutions, data analytics, machine learning, etc., N-iX is a deep learning company helping businesses worldwide to create successful software products. From Fortune 500 companies to small to medium-sized businesses, N-iX has successfully partnered with a wide variety of firms and organizations, creating sustainable, stable, and scalable ML solutions. 
The data science and machine learning experts of the N-iX team open new avenues for business to flourish, helping you to make data-driven decisions, identify and eliminate risks, manage resources efficiently, increase productivity, improve customer experience, etc. Your journey with N-iX starts with ideation and solution design, moves to implementation, and ends with the final delivery with proper support and maintenance.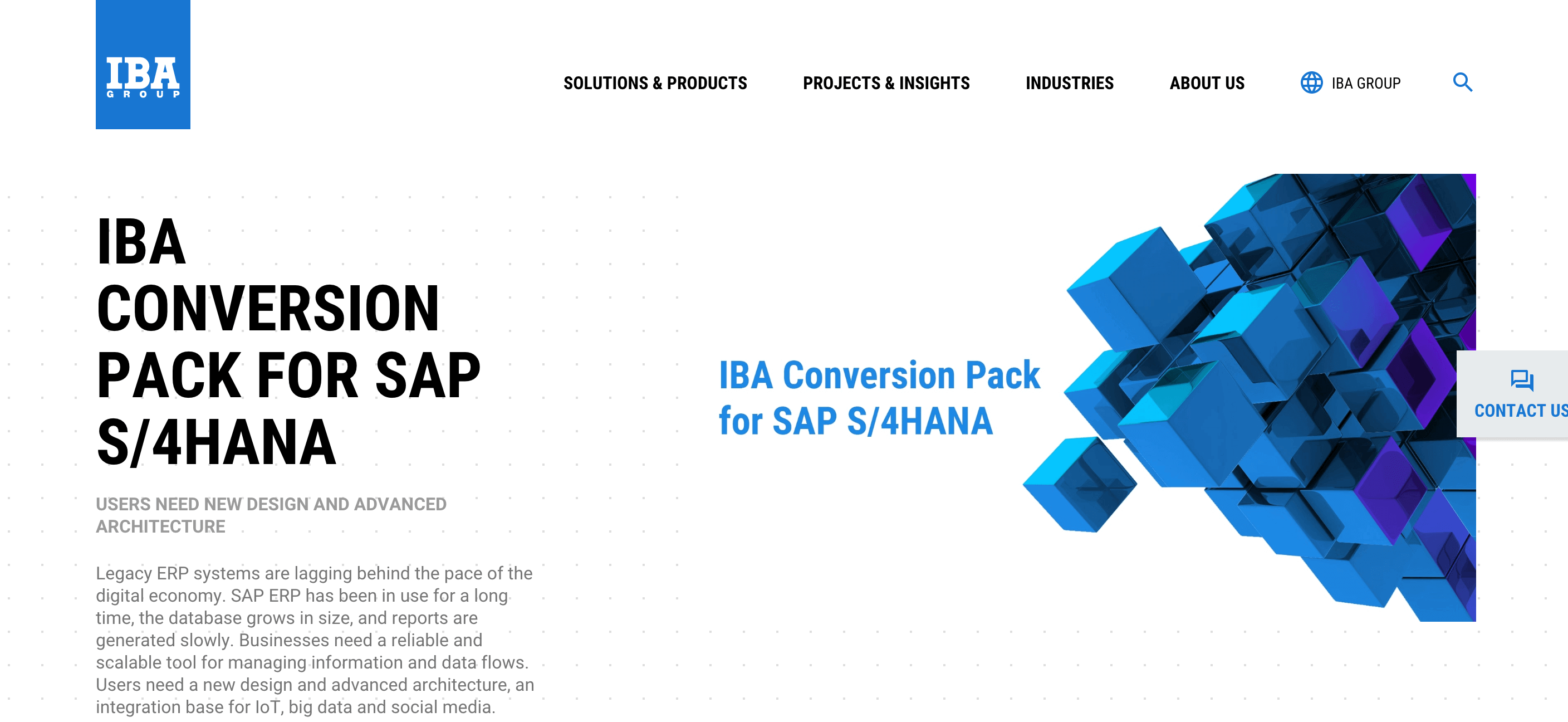 One of the most notable deep learning companies providing impeccable customer service, IBA Group has successfully completed more than 2,000 projects gaining worldwide recognition and appreciation for its high-quality services and excellent products. The perfect solution provider for all your machine learning needs, the company has robust experience working with different sectors such as Retail, Manufacturing, Telecom and Media, Finance and Banking, Oil, and Gas, etc. 
Offering top-level machine learning services, the company starts with understanding the client's business procedures, then evaluates suitable ML algorithms, creates personalized solutions, and integrates them with the existing infrastructure. From computer vision to machine learning in RPA, text mining to predictive analysis—IBA Group provides all kinds of ML services under one roof. 

All companies strive to stay ahead of the competition, but only some achieve it. Welcome the team of Codiste to your life and supercharge your business, making the most of the power of machine learning.
They'll help you identify the business areas that might be good prospects for machine learning applications and empower your company with tailor-made, customized smart solutions. They can also help to level up your existing efforts to attain all your business goals and objectives with zero hassle.
So, if you are interested in creating a machine learning app, hire machine learning developers from Codiste and get ready to unleash the benefits of ML technology fully. 
Offering end-to-end AI and ML development services, Geomotiv is your perfect destination if you need smart software solutions to enhance your business security and introduce efficient data monetization. Passionate about smart technologies, the company offers natural language processing, data mining, predictive analysis, recommendation engines, image and video intelligence, computer vision, etc. 
Hire the best machine learning developers from Geomotiv to prepare a perfect digital transformation strategy that begins with project initiation and business analysis, moves to design concept and project implementation, and ultimately culminates into quality assurance and deployment. Possessing multi-vertical expertise, Geomotiv works with companies related to the industries of AdTech, MarTech, Healthcare, Linear and OTT TV, EdTech, eCommerce, etc.
Conclusion
Times are changing. So, the way your business operates should constantly change, too. Introducing AI and ML solutions into your organization is a game-changing decision.
A team of the best machine learning developers will assist you in data-driven decision-making, driving your business growth. Hope you go through the profiles of the different machine learning service providers mentioned here and choose the one that fits your requirements and budget. 
Do you want to add your company to this list of the best ML development companies? Share your details through email, and upon quick evaluation, we'll consider featuring your agency.