The 2022 research conducted by Lionel Sujay Vailshery, one of the experts in the consumer electronics industry, revealed that Flutter is used by 46% of software developers, that is, almost one-third of engineers who work with cross-platform technologies.
The framework has been garnering many positive reviews over the last few years, opening up more growth prospects. So, developing a Flutter application for a business sounds tempting like never before.
If you want to work with a local tech partner and are looking for the top Flutter development companies in Poland, then this article is tailor-made for you. Since scanning through thousands of agencies might be truly challenging, we have curated a list of the best service providers with extensive expertise and excellent reputations.
Why Should You Hire Professional Flutter Developers From Poland?
The importance of partnering with Flutter development companies is manifold. Here is how a team of Flutter experts can help you expand your business:
Analyze your product idea and business goals and recommend the best technical solution. 

Design, develop, test, and deploy cross-platform applications effectively. 

Stick to the budget, follow the predetermined project strategy, and adhere to the deadlines. 

Create and deliver fully-customized software solutions. 

Maintain rich quality applications and respond to crashes and bugs timely. 

Migrate iOS and Android apps through Flutter.  
When working with Polish Flutter developers, you also benefit from an exceptional quality-to-cost ratio compared to other global talents.
The Best Flutter Development Companies In Poland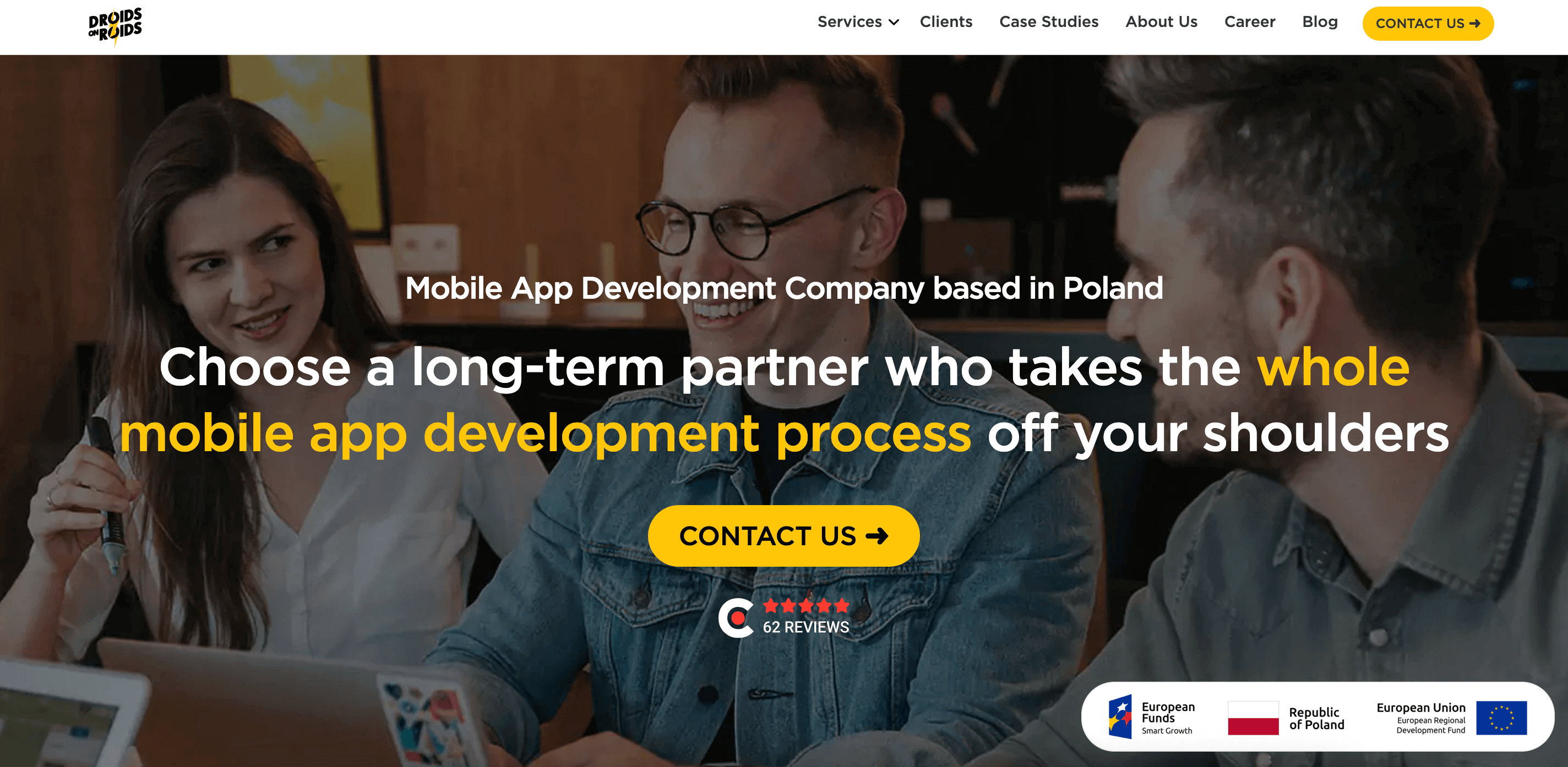 Do you want to work with the top Flutter app development company in Poland? Collaborate with Droids On Roids and onboard an excellent team of expert professionals to help you build highly-scalable and reliable applications. Since 2017, the company has been working on Flutter, developing brilliant multi-platform applications. 
The Droids On Roids team possess in-depth expertise to build cross-platform and native apps. They follow a clear 3-step development process and emphasize the pillars of efficiency, transparency, and control. Focusing on the ultimate client's goals, the company delivers projects quickly, overcoming obstacles and delivering high business value. 
Services and expertise:

Flutter mobile app development services, digital product design services, product discovery services, Android and iOS mobile app development services, custom software development, UX/UI design

Tech stack:

Flutter, Android, iOS, JavaScript, React Native, etc.

Industries:

Social Networking, Technology, Lifestyle, Mobile Commerce, Fintech

Clients:

HoneyBee, Loop, Culture Secrets, Giphy Cam, Simpplr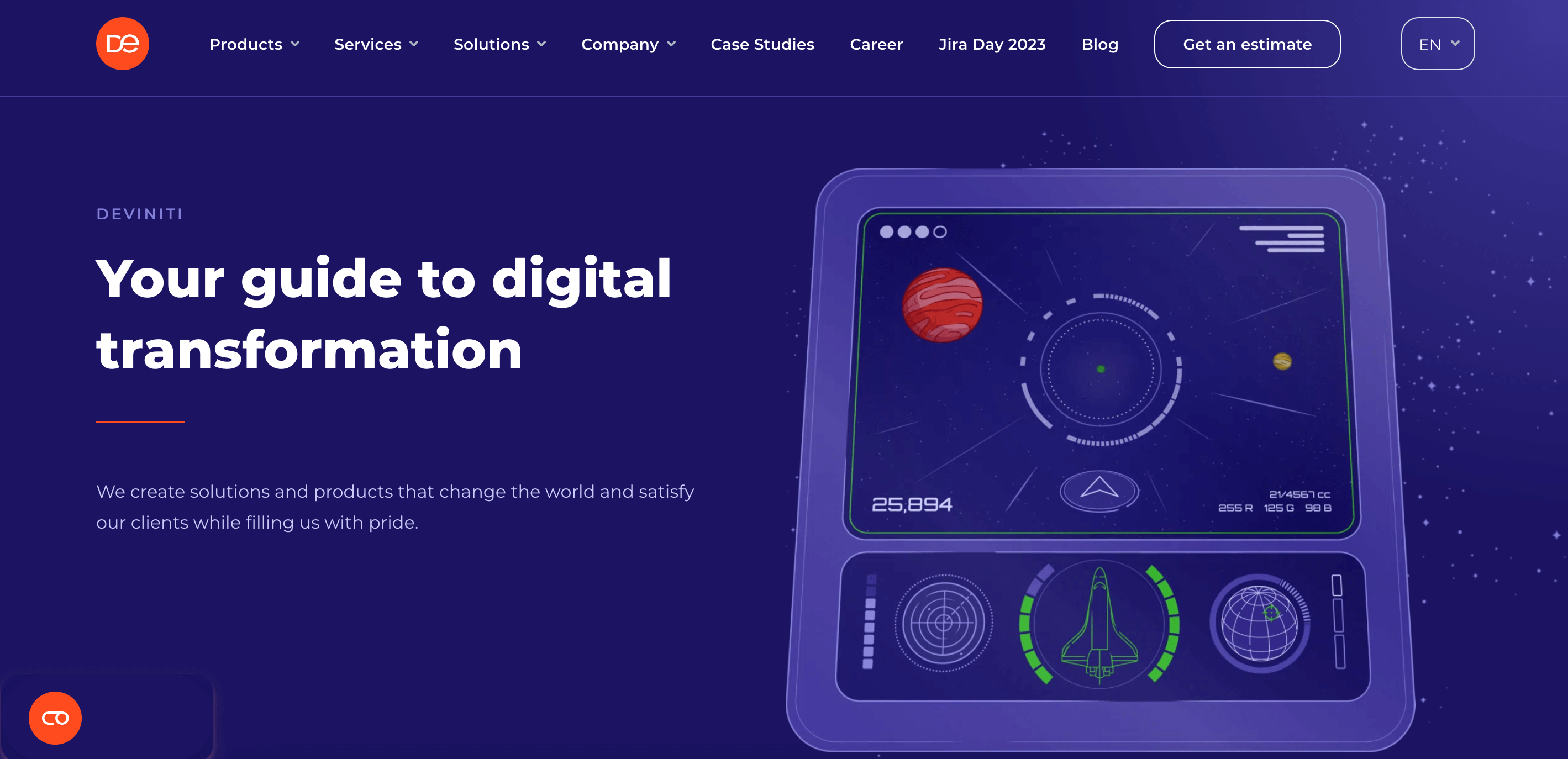 Empowering businesses to conquer new heights, Deviniti provides complete guidance during clients' digital transformation. The company aims to change the world by developing creative and technologically sound applications using Flutter and other modern technologies.
Deviniti's team perfectly understands your business requirements and adjusts software solutions accordingly. They offer services at a reasonable expense and provide full support in deploying and maintaining your newly created as well as existing Flutter apps. 
Awarded by Clutch in 2021 as one of the best Flutter development companies in Poland, Deviniti is the right choice if you want to have a seamless app development experience at a nominal cost. 
Services and expertise:

Flutter app development services, web development, cloud computing, Atlassian services, IT consulting

Tech stack:

Flutter, Node.js., Java, JavaScript, etc. 

Industries:

Banking and Finance, Lifestyle, FinTech, Food delivery

Clients:

My Foodie, Dekra, Verdeat, Moreld Capnor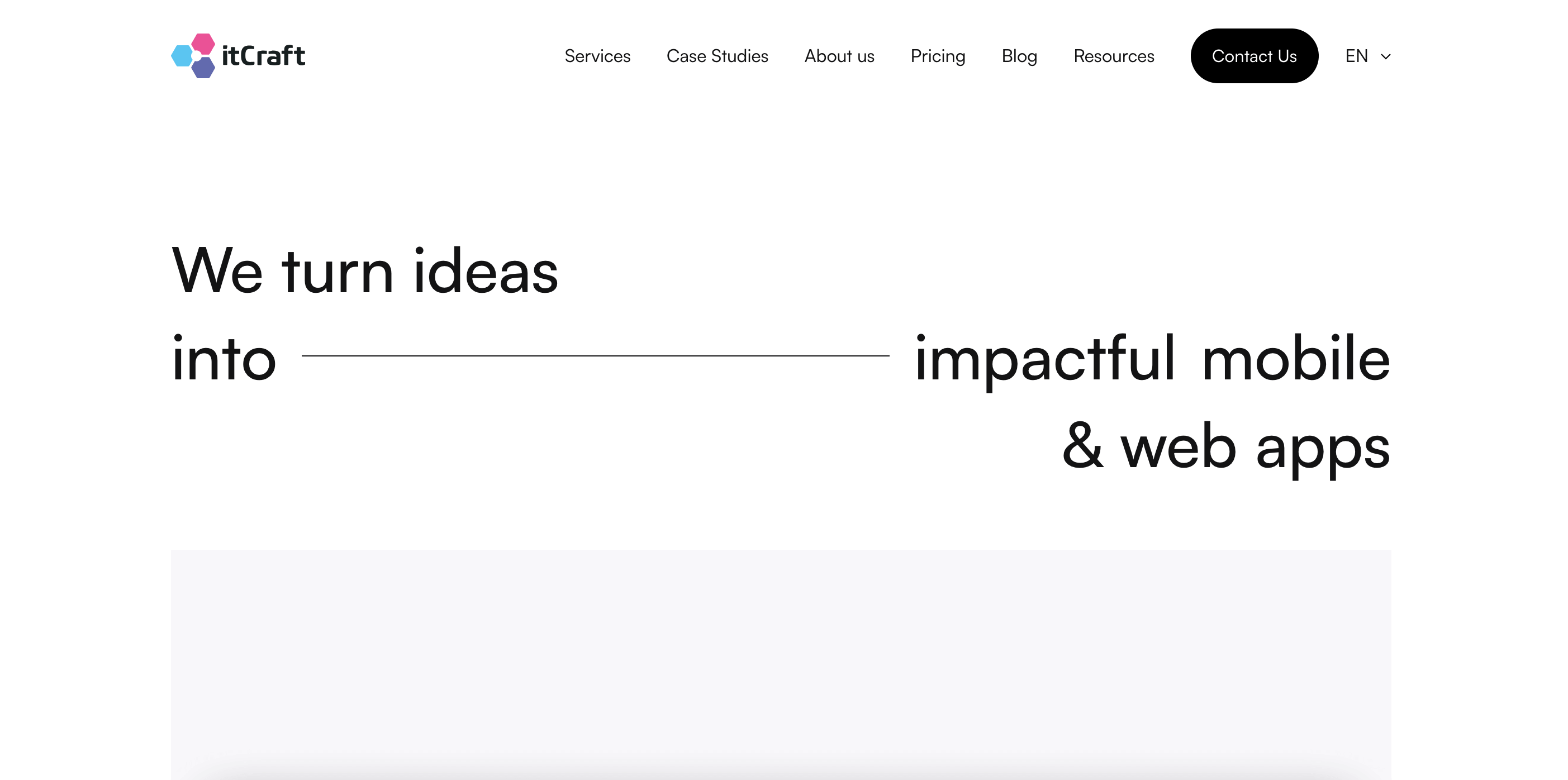 Offering unparalleled Flutter development services in Poland, itCraft is known for transforming abstract clients' concepts into high-quality mobile and web applications. From refining ideas to discovering lucrative market opportunities, developing something innovative to modifying the existing functionality—the itCraft expert team provides services tailored to your unique needs. 
Leveraging its expertise, transparency, punctuality, and passion, the company hosts visionary, exceptionally talented, creative people who make things happen. The cost of hiring the itCraft team depends on the project's complexity. You can choose what kind of app you want to create – Simple, Mid-level, and Complex – and the charges will be adjusted accordingly. 
Services and expertise:

Flutter app development services, product design, product discovery, support and maintenance, dedicated teams, staff augmentation

Tech stack:

Flutter,

Java, React Native, JavaScript, React.js, Python, PHP, etc.

Industries:

FinTech, Telecommunications, Retail and Marketplace, Healthcare

Clients:

Fracht Group, Deloitte, DHL, Sodexo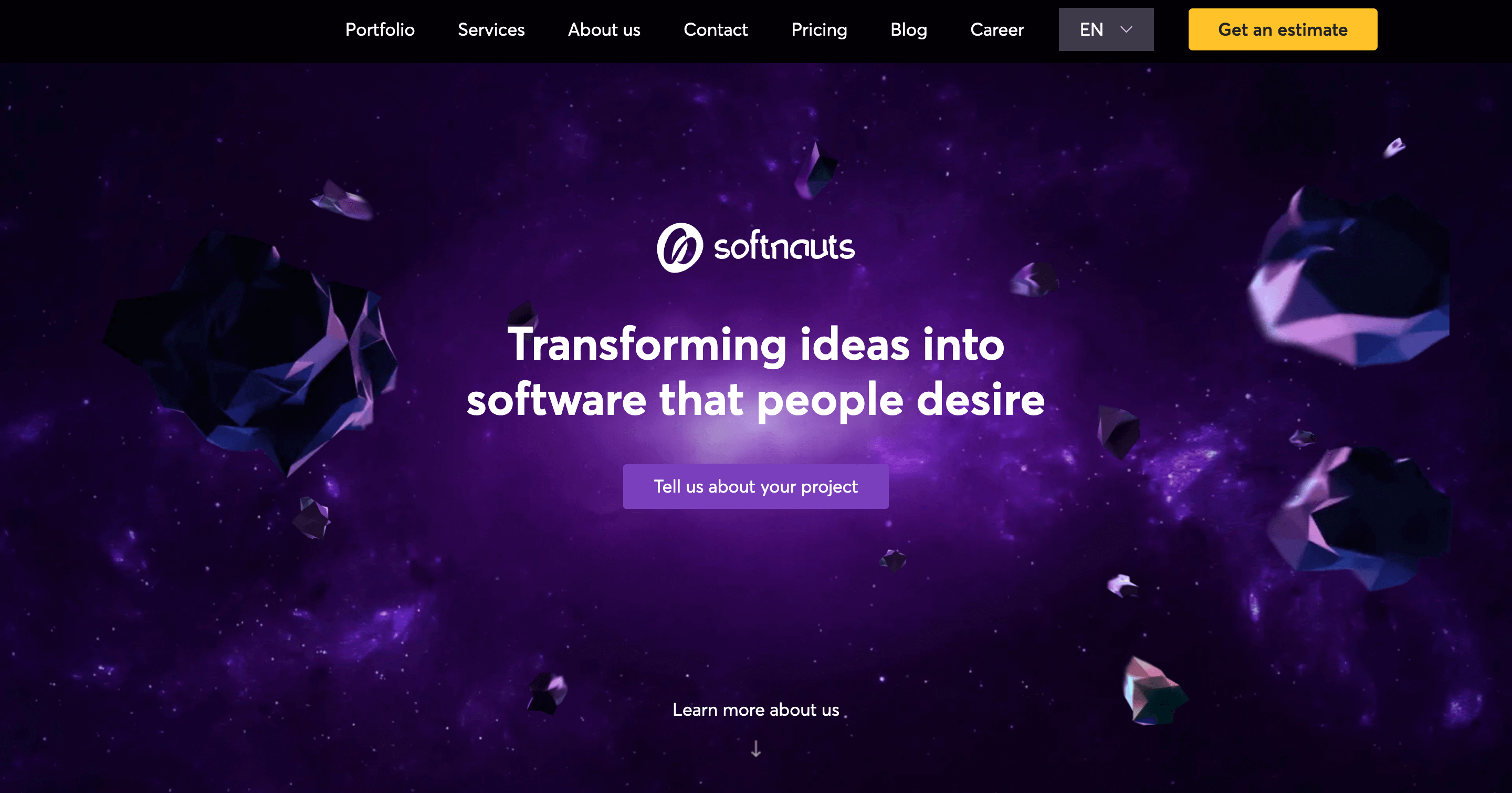 Founded in 2012, Softnauts is a leading Flutter development company in Poland. With over 11 years of experience in the industry, Softnauts boasts a top-tier team of over 20 IT specialists who have successfully delivered 120+ awe-inspiring projects for clients across 15 countries. Their expertise has been recognized by a number of customers, giving them a stellar rating on Clutch.
Using the power of Flutter, Softnauts helps businesses craft cutting-edge cross-platform applications, ensuring maximum efficiency and speed. Their team prioritizes transparency, expertise, and open communication with the ultimate goal of building long-lasting and prosperous business relationships.
Covering workshop activities, prototyping, mobile app development, rigorous testing, meticulous release, and unwavering post-release support, Softnauts ensures the highest quality and reliability of your Flutter application.
Services and expertise: mobile app development, web app development, product design, IT outsourcing & team leasing, QA & testing, discovery growth marketing
Tech stack: Flutter, Android, iOS, PHP, JavaScript, React.JS, etc.
Industries: Education, Media & Entertainment, Healthcare, Business
Clients: Tesco, Exhibit-E, PI Pharma, AGH, BrainCode, Hack4good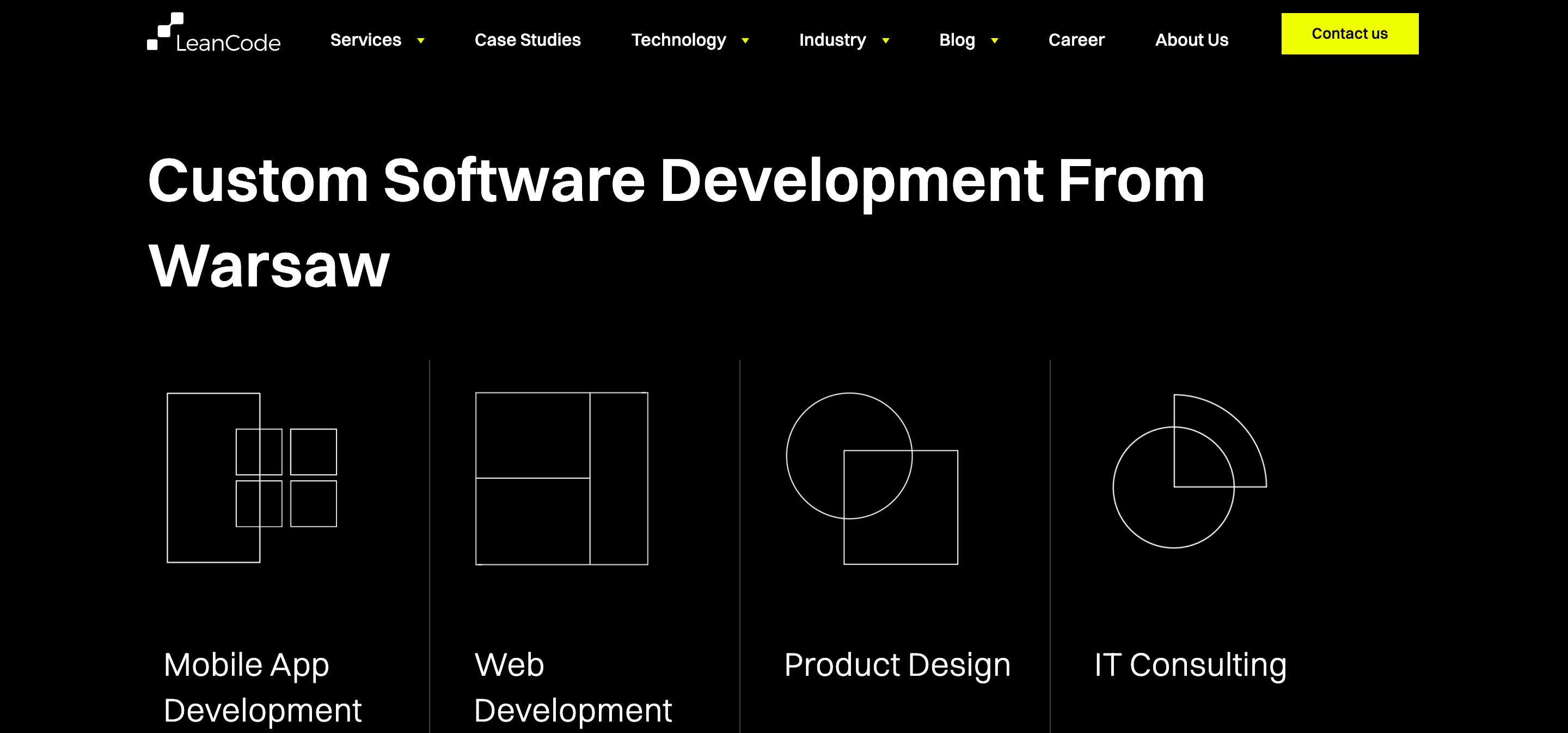 Located in the heart of Poland, Warsaw, LeanCode emerges as the undisputed leader in Flutter development services. The company's expertise lies in crafting scalable and sustainable applications to solve real-life problems and build hardcore digital products, simplifying business workflows and improving the app creation process. 
Coming with over 7 years of experience with 60 onboarded professionals, the team adheres to its foundational values of growth, honesty, open-mindedness, and engagement. As a part of its initiatives, LeanCode conducted Flutter Europe – one of the biggest Flutter conferences, with more than 30 speakers and 500 Flutter enthusiasts. 
With remarkable accomplishments, the company has been recognized by Forbes, Fintek, Yahoo!, and inhire.io. Their stellar reputation is also proved by 5-star reviews on Clutch and inclusion on the Top Software Developers list by TopDevelopers. Are you dreaming of a killer cross-platform app? Get in touch with LeanCode to hire the best Flutter developers in Poland.
Services and expertise:

Flutter app development services, web development, IT consulting, product design

Tech stack:

Flutter, .NET, React, React Native, Java, Python, Ruby on Rails

Industries:

EdTech, Healthcare, FinTech, Booking services, Banking

Clients:

Simform, EB Pearls, You Are Launched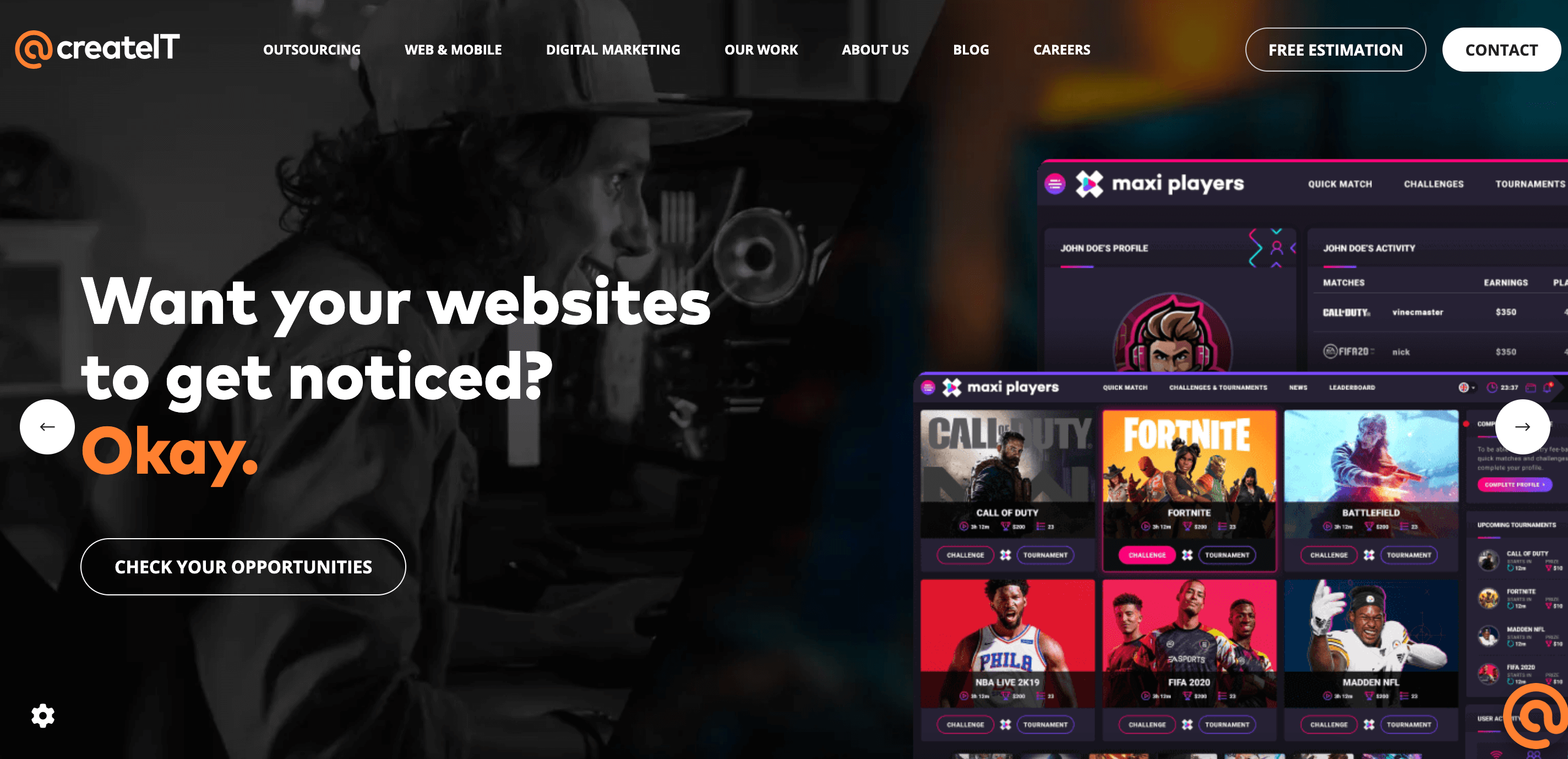 One of the leading Flutter app developers in Poland, createIT offers tailor-made solutions based on your business problems. Suppose you have a small project where you need help with implementation or wish to grow your business, or you just need a technical consultation—createIT will get all your requirements sorted. 
Thriving in the IT industry for over 15 years, this prominent team boasts the perfect combination of creative fervor and engineering brilliance. The company has offices in four different continents, and currently, more than 35,000 systems are operational on its codebase. 
Services and expertise:

Flutter app development, digital marketing, IT outsourcing, web and mobile app development

Tech stack:

Flutter,

PHP, JavaScript, React Native, Node.js, etc. 

Industries:

Real estate, eHealth, iGaming, eCommerce

Clients:

Art Living, Made Trade, OneCredible, Maxi Players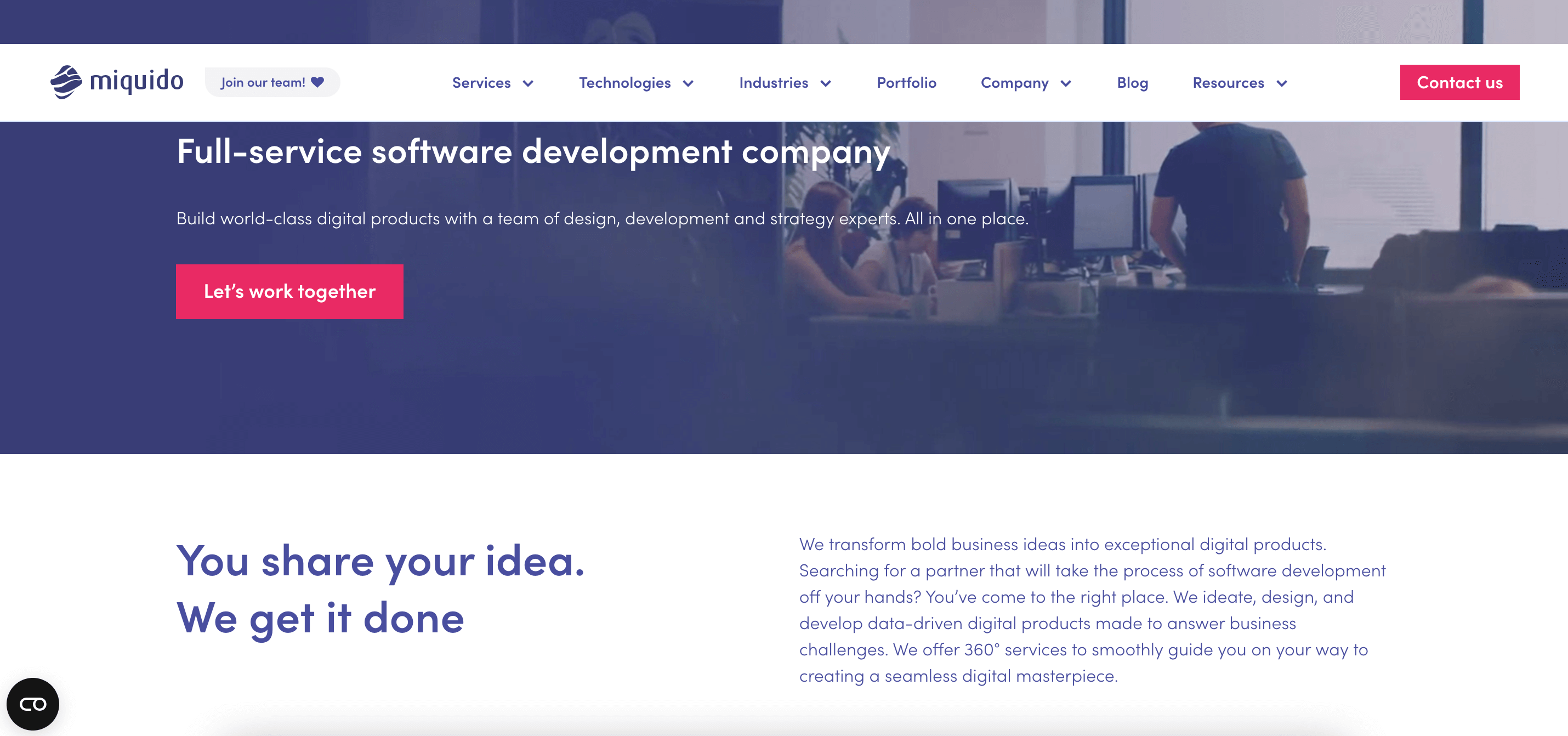 Miquido comprises the top Flutter developers in Poland who are noted for creating one of the world's first Flutter projects that were even featured on Google I/O. Rated #1 on Clutch, the company promotes a hassle-free app creation procedure to achieve your business goals and secure and retain the attention of your prospective audience. 
They follow a customer-centric approach, collaborating with clients to understand their requirements and develop applications as per the same. With over 10 years in the software development industry,  Miquido has successfully delivered more than 250 customized software solutions for global clients. Their apps have received great recognition and multiple awards from users all over the world. 
Services and expertise:

Flutter app development, product design, cloud services, ideation and strategy

Tech stack:

Flutter,

Java, React, React Native, etc. 

Industries:

FinTech, Entertainment, eCommerce, Healthcare

Clients:

Skyscanner, Brainly, Herbalife, Aviva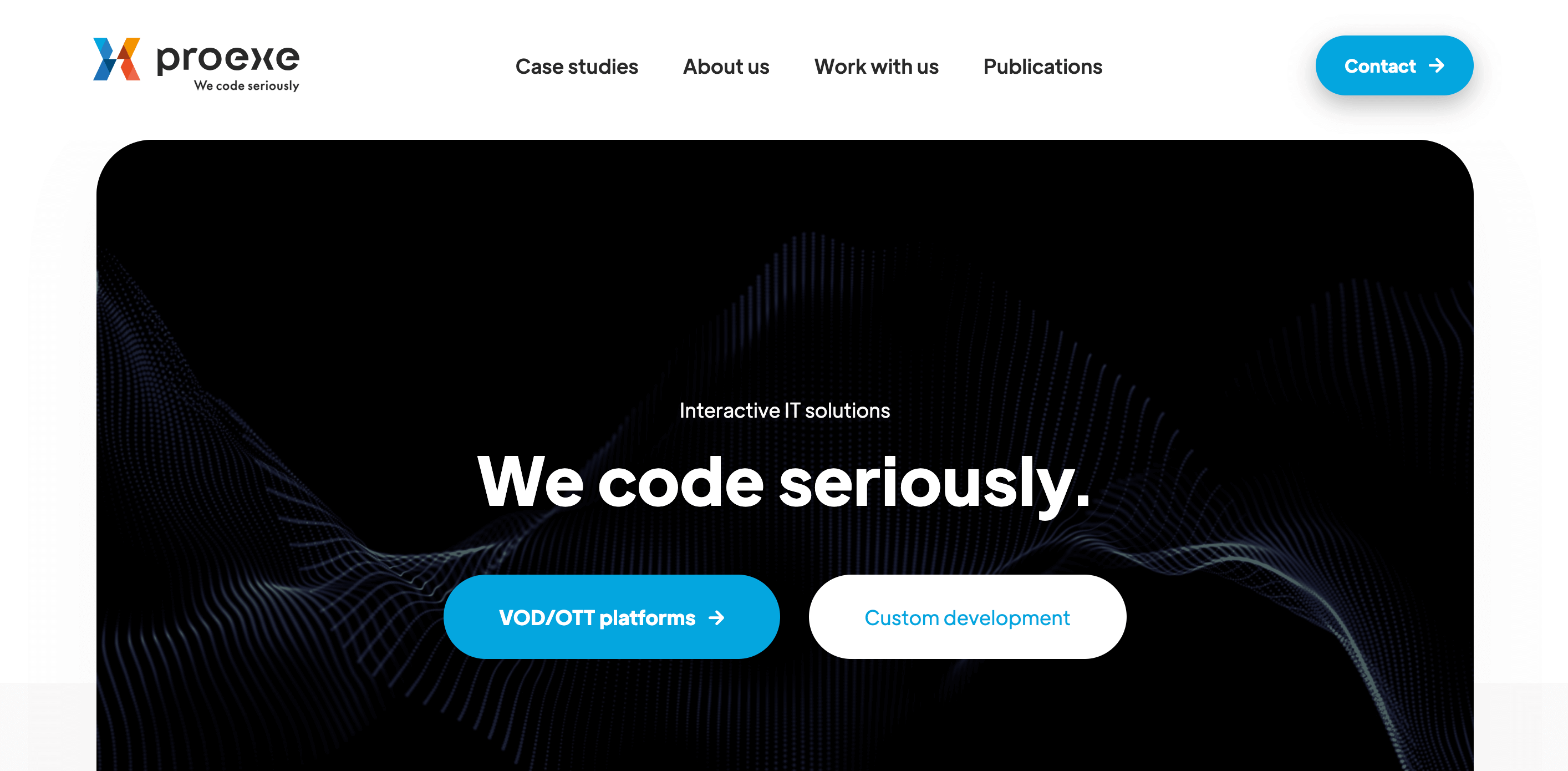 Staying true to its motto of 'We code seriously,' Proexe redefines client expectations by designing impeccable products and focusing on offering quality services. The team works on punctuality, staying committed to its customers, and providing them with a great and enjoyable collaborative atmosphere. 
As a top Flutter app development company in Poland, Proexe thrives on producing quality work with the highest standards of security. Their software developers strive for clarity and effective communication with the client base, ensuring zero possibilities of miscommunication and mismanagement. 
Services and expertise:

Flutter development services, graphic design, dashboard management systems, ongoing and post-launch maintenance

Tech stack:

Flutter, React Native, JS,

HTML, CSS, React, Python, Node.js, etc.

Industries:

Automobile, Media and Entertainment, Banking, Healthcare

Clients:

Samsung, Polonus, AioCare, Vectra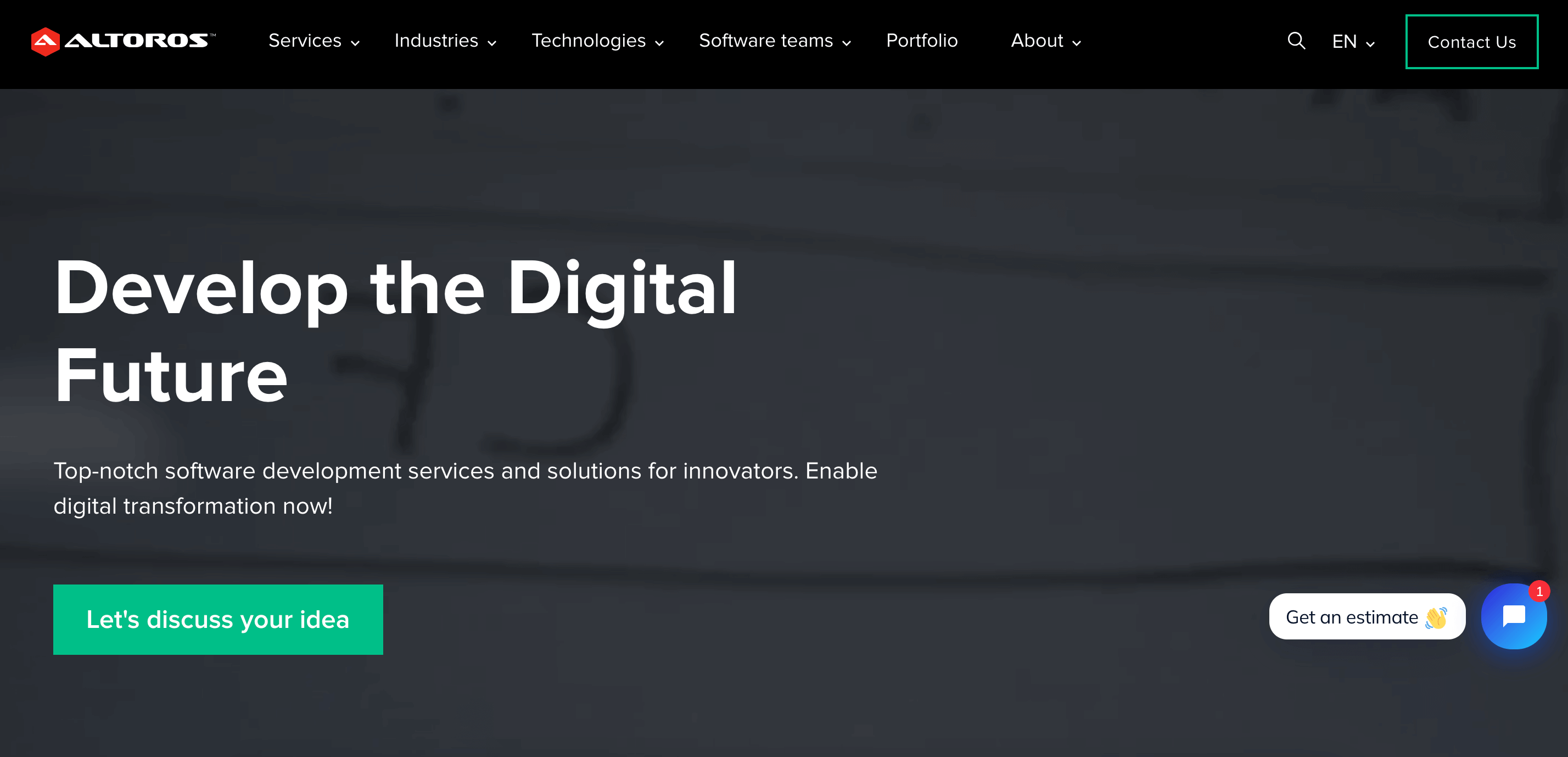 Enabling exceptional software development services, Altoros is represented by the best Flutter developers in Poland who'll improve the functionality of your business, helping you unlock your company's true potential. Equipped with a team of more than 350 professional experts, Altoros is a reliable service provider that not only implements custom software applications but also facilitates data management and automates existing workflows. 
The company consists of multiple teams, out of which there are two specific groups – a custom software product team and a dedicated software development team. Both groups' mission is to deliver top-notch and highly technological solutions according to the best industry standards. Their expert architects, engineers, and project managers can also reinforce your company by providing IT staff augmentation services. 
Services and expertise:

Flutter app development, product design and development, software testing and QA, technology benchmarking

Tech stack:

Flutter,

.NET, Java, Kotlin, Xamarin, etc.

Industries:

Healthcare, eCommerce, Sports, Education

Clients:

Siemens, Sony, Revere, Zanobo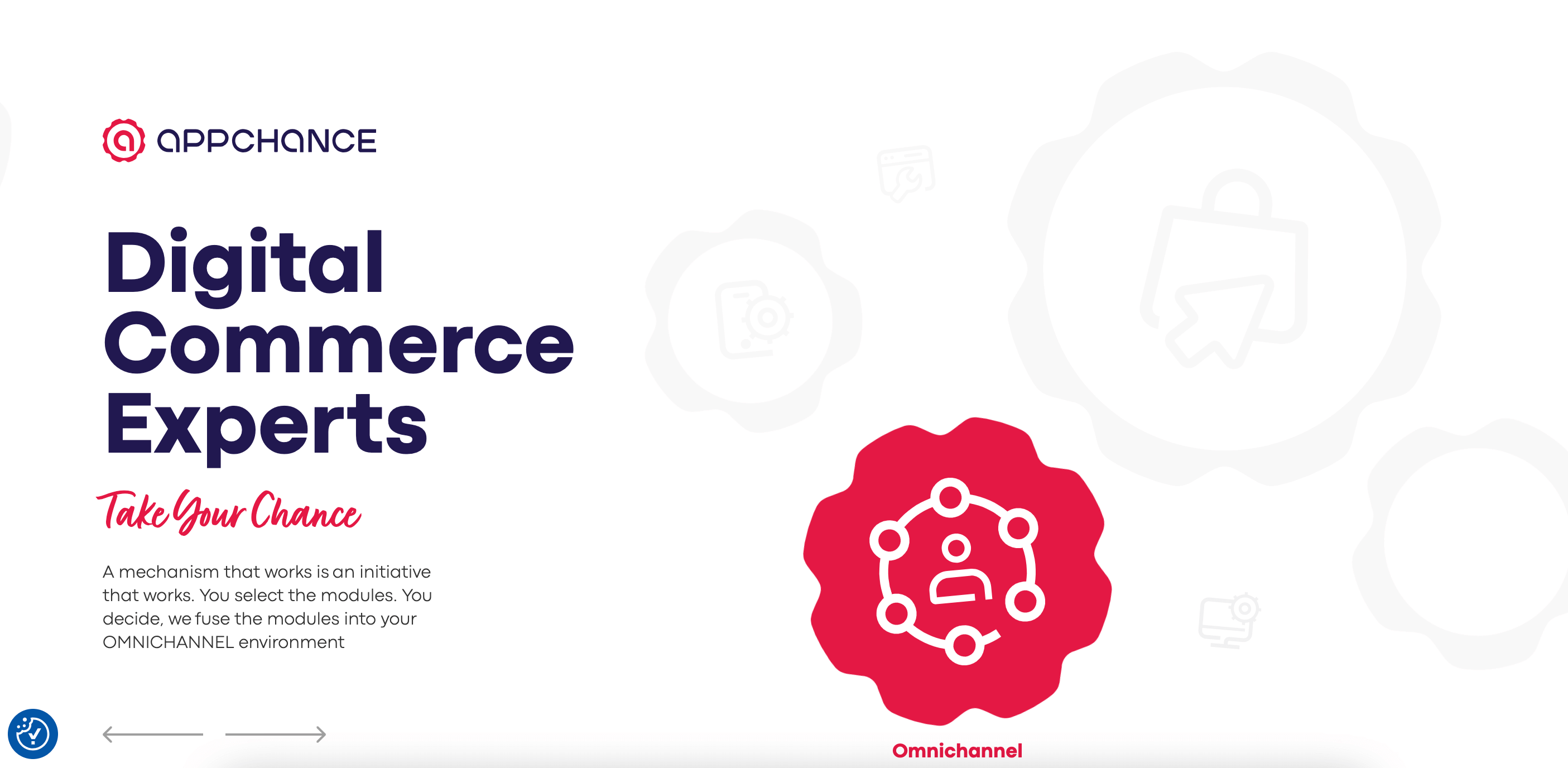 Initiating digital transformation and accurately converting clients' vision into efficient web and mobile apps, Appchance is a well-known name in the industry. Infusing amazing design with cutting-edge technology, Appchance is the one-stop-shop that offers high-quality Flutter development services in Poland. 
The company has already completed 10 years of its existence, delivering 156+ software products. The team of software developers, designers, and analysts at Appchance draws inspiration from milestone achievements in the software industry and always stays abreast of the latest trends. 
Services and expertise:

Flutter development, native mobile app development, consulting and ideation, support and project management

Tech stack:

Flutter, .NET, JavaScript, React Native, Python, Objective-C, Swift, etc.

Industries:

eCommerce, Lifestyle, Beauty and wellness, Banking

Clients:

Natura, Esotiq, Stokrotka, Brico Marche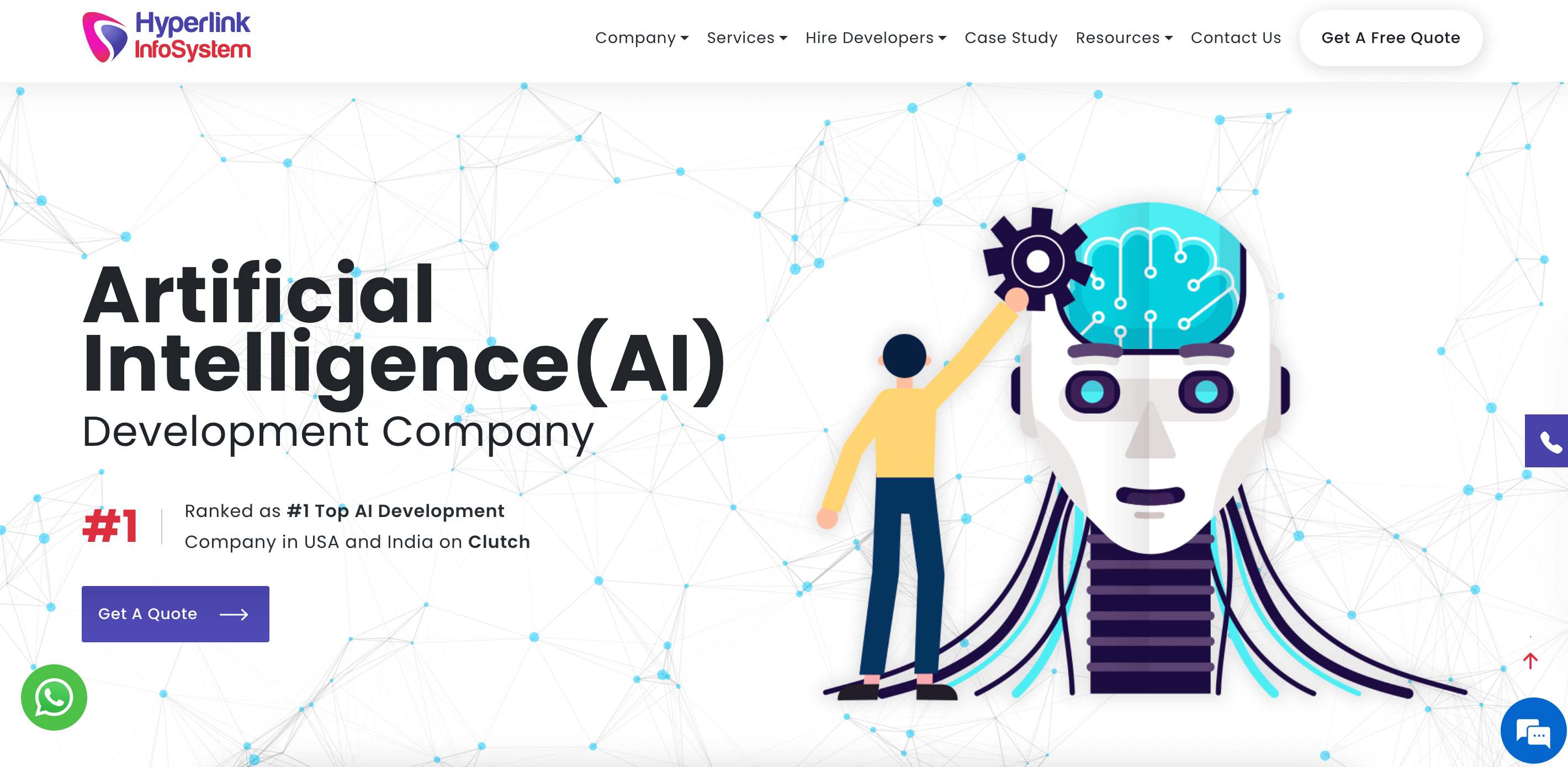 If you are looking for one of the top Flutter developers in Poland, Hyperlink Infosystem is the perfect partner. The company can provide you with a revolutionary framework and help you create forward-looking and new-generation apps and services. 
When you choose to collaborate with Hyperlink Infosystem, you become entitled to receive the support of an expert and highly skilled team with in-depth industry experience. Its software professionals will present you with extraordinary and creative solutions along with a well-defined path, fulfilling all the aspects of your app development project. 
Services and expertise:

Flutter development, blockchain development, AI & ML solutions, IoT and embedded systems

Tech stack:

Flutter, Kotlin, Swift, Xamarin, C/C++, Java, etc.

Industries:

Media and entertainment, Software, News and publication, Government

Clients:

TATA, Zydus, The Art of Living, CEAT
Conclusion
From app development consultation to multi-platform deployment—the leading Flutter development companies in Poland provide excellent services thanks to their professional and skilled software experts. With the continuous growth of the Flutter framework, many extraordinary opportunities to create high-quality mobile apps are waiting to be unlocked! 
If you own a top Flutter development agency in Poland and would like the world to know about your brilliant work, catch the moment. Share your company details by email and grab a chance to get featured in this prestigious list.