Outsourcing to Argentina is becoming trendy — the country boasts an enormous pool of tech talent at a reasonable price and a robust IT infrastructure.
Argentina's thriving IT community is widely supported by the government, which takes care of the quality of technical education and encourages women to work in IT. Most Argentinian developers are fluent English speakers, which is another enormous benefit. Finally, Argentina is renowned for relatively low development costs.
If you're considering outsourcing to Argentina but find it challenging to choose a development partner that can best meet your project needs, this list has got you covered. We've presented the top software development companies in Argentina based on IT expertise, tech stack, industries, and values.
The Best Software Development Companies In Argentina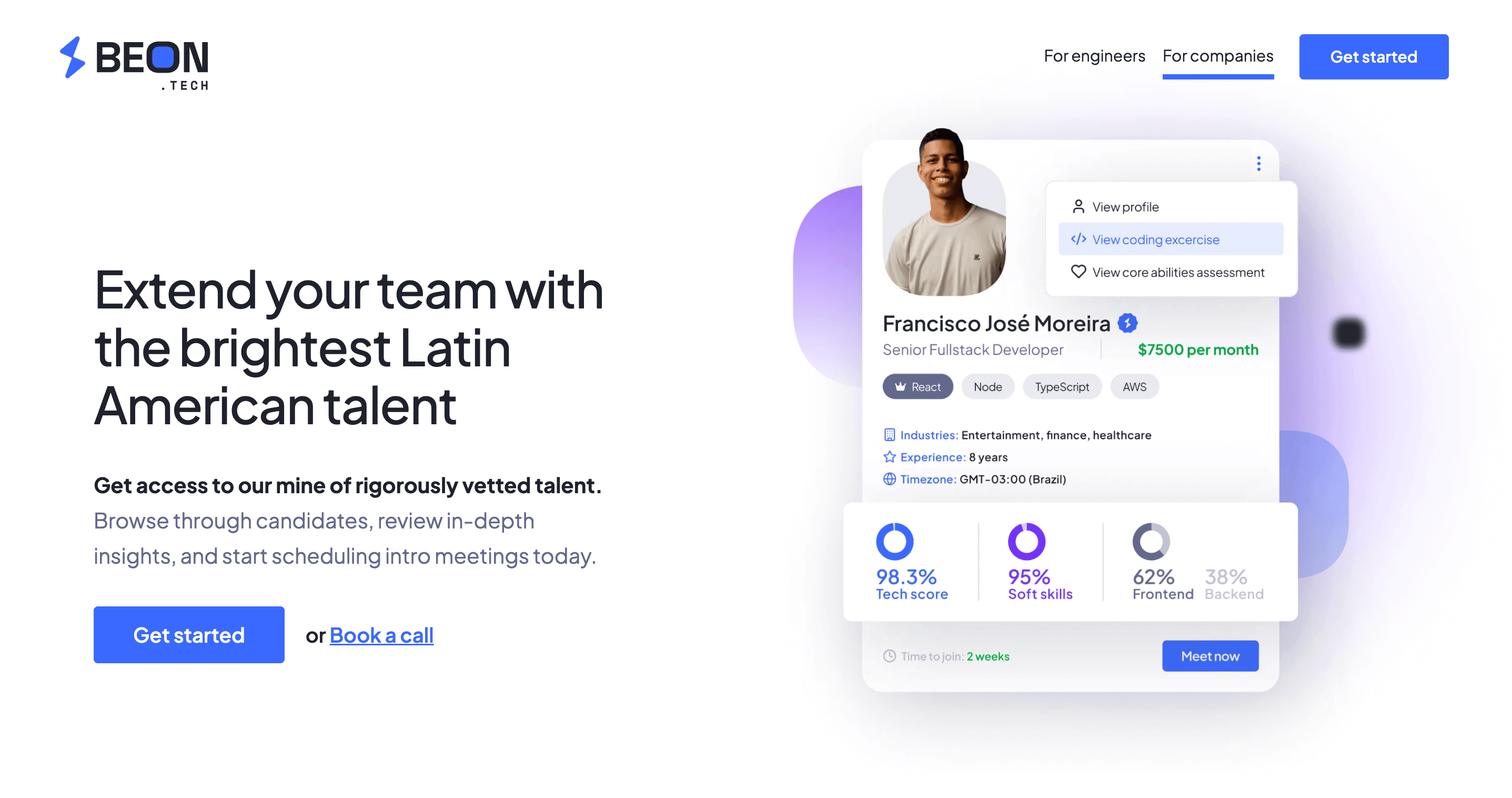 BEON.tech is the top choice for staff augmentation by Clutch and has been named the #1 great place to work for millennials. It helps the best U.S. companies succeed by connecting them with highly skilled, English-fluent, and academically outstanding software developers from Latin America.
The company has expertise in a wide range of technologies, including Node, React, Ruby, Python, .NET, Golang, Angular, Android, iOS, and React Native. It has helped over 60 clients grow their teams with hand-picked talent and has a track record of low attrition rates and a retention-focused mindset.
These developers are carefully vetted to ensure a good cultural fit with their clients. Plus, their team members work on a schedule that lines up with U.S. time zones, making for smooth and efficient collaboration.
As an IT staff augmentation partner, their goal is to connect top U.S. companies with the brightest Latin American talent. In addition, they have developed a platform that lets these companies browse through their hidden mine of talent.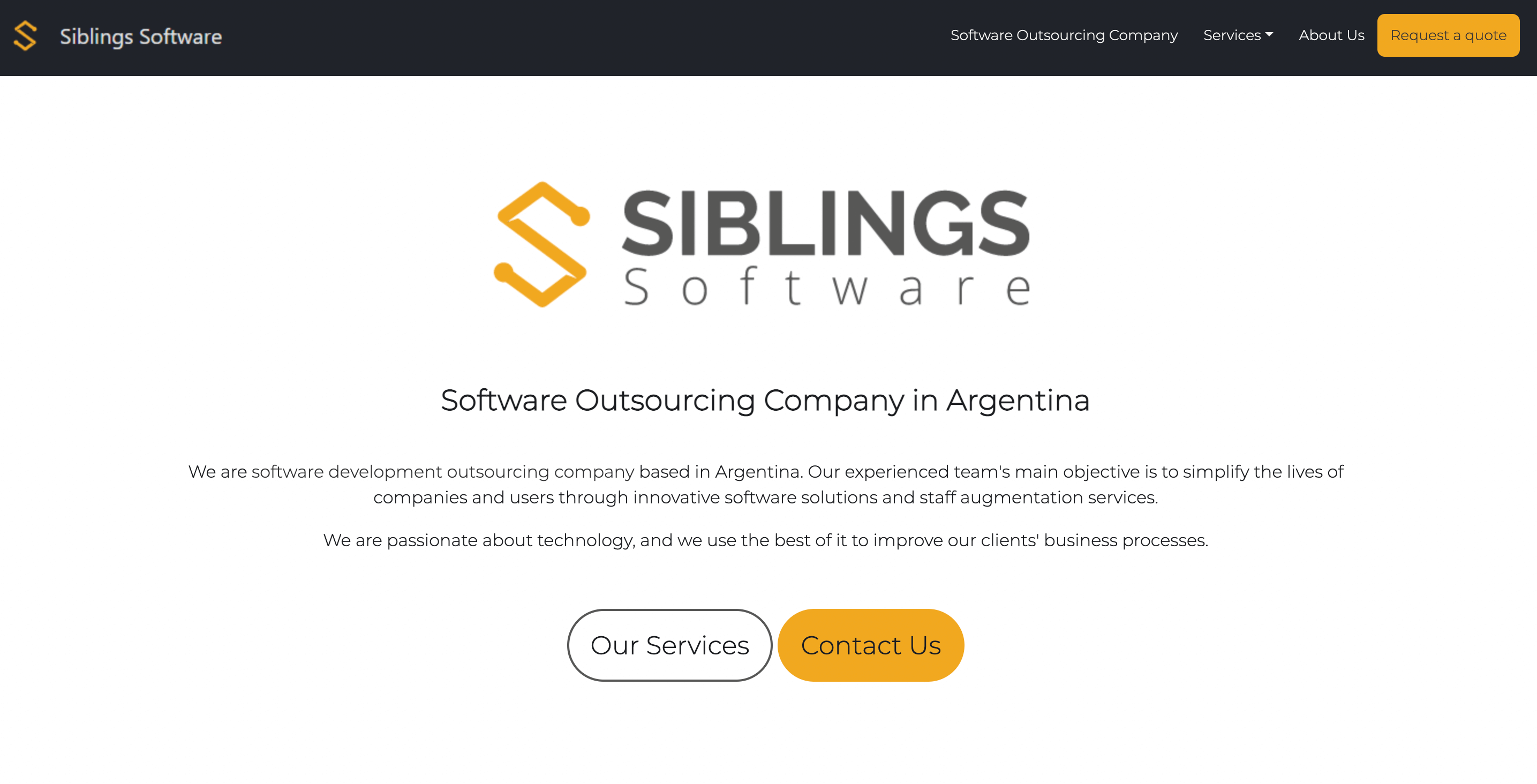 Siblings Software is the best software outsourcing company based in Argentina that provides high-quality and cost-effective solutions for various software development needs. Their experienced team has a passion for technology and innovation, and their main objective is to simplify the lives of companies and users through their software products.
They offer a wide range of services, such as web and mobile development, API development, and staff augmentation. They work with the best programming languages, frameworks, and libraries, and they can create cross-platform applications that run on iOS, Android, and Windows Phone devices. They also provide full-stack services relying on the cloud, and they create RESTful APIs that are scalable, maintainable, and secure.
Whether you need a dedicated team, project-based outsourcing, or a staff augmentation service, Siblings Software can help you with your software needs. They have a flexible and agile approach to software development, and they work closely with their clients to deliver the best results. Contact them today and build your ideas with Siblings Software.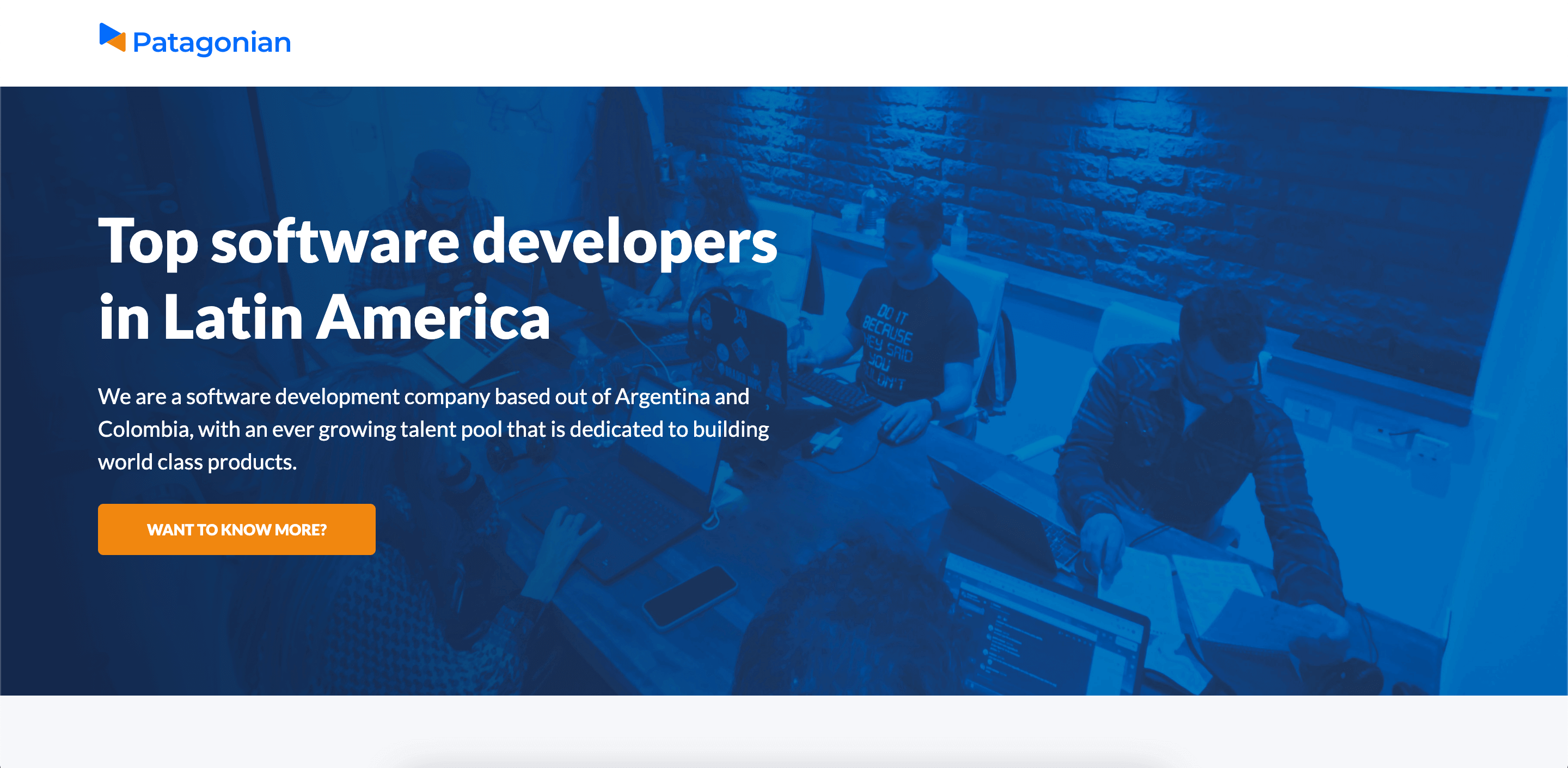 Launched in 2013 as a garage project, Patagonian has evolved into a multinational company with offices in Argentina, Colombia, and the US. Trusted by AWS and PwC, Patagonian provides high-grade product discovery, software development, and talent augmentation services. 
Their team consists of over 180 software engineers, UX/UI designers, data analysts, and DevOps engineers, who have successfully completed more than 400 projects for clients from all over the globe. Their industry focus encompasses Financial Services, Advertising & Marketing, Healthcare, Gaming, Education, and Energy & Natural Resources.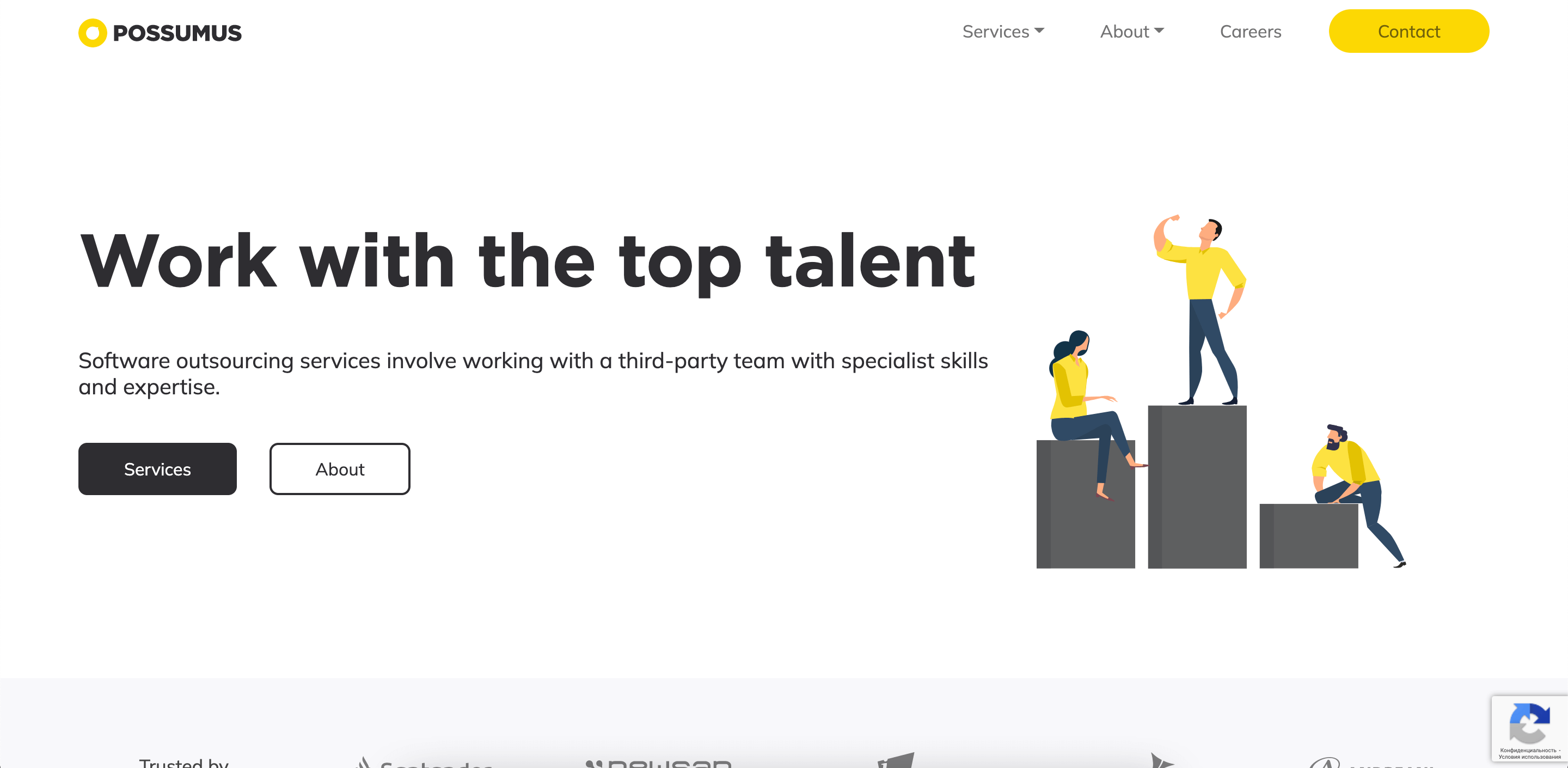 If experience matters to you, POSSUMUS is a sure way to go. One of the best IT companies in Argentina, they've been in the IT market for a whopping 17 years. 
According to POSSUMUS, they deliver software engineering services with the end-users in mind, co-creating high-quality software products with their clients. 
From the industry's standpoint, POSSUMUS has extensive expertise in building solutions for Financial Services. In addition, they'll reinforce your company with a dedicated team gathered exclusively to meet your project demands.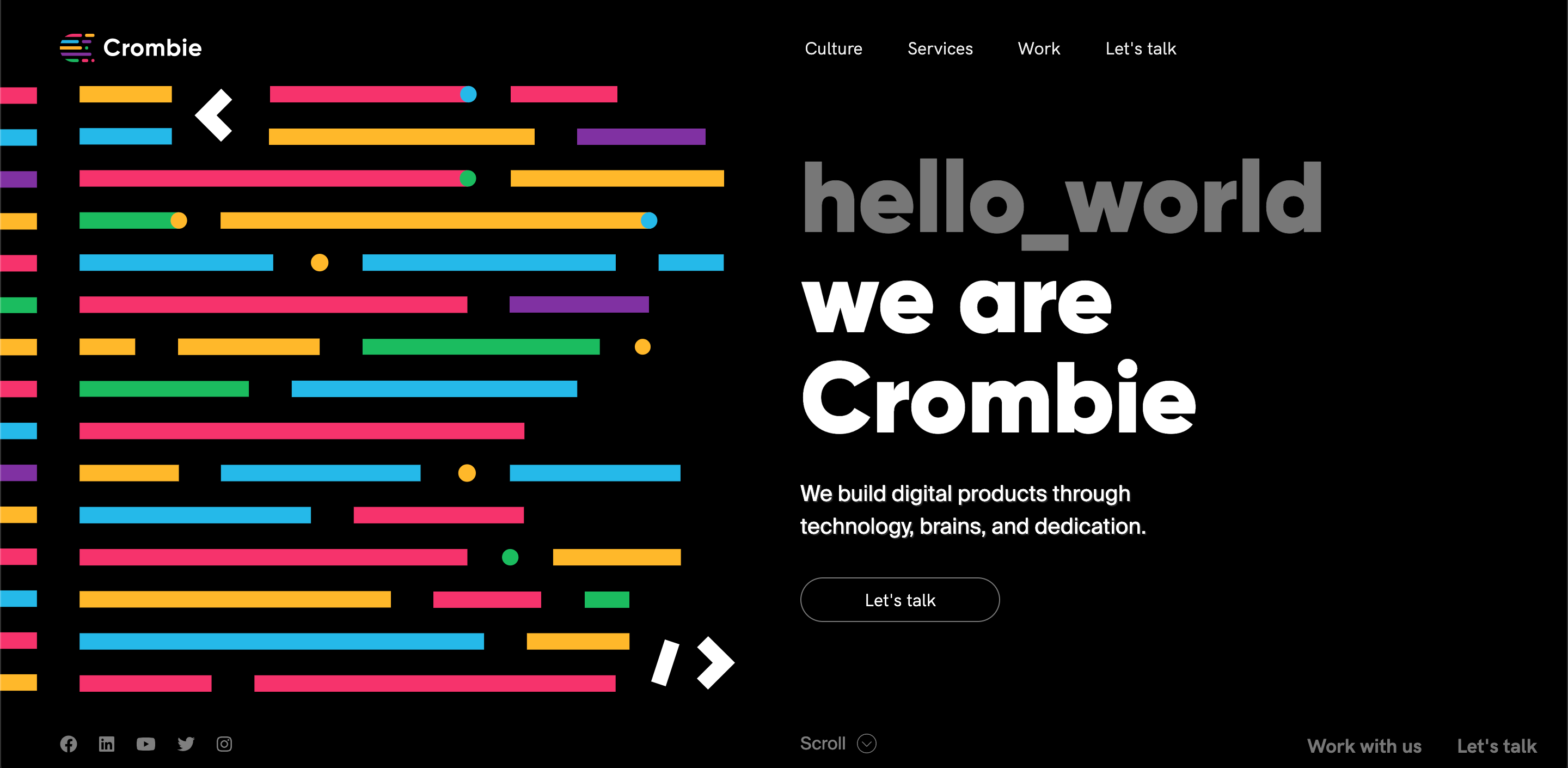 If you're looking for top-rated software developers in Argentina with a wide experience in Healthcare, consider partnering with Crombie. 
Founded back in 2005, Crombie is one of the best IT companies in Argentina, delivering top-tier mobile app development, custom software development, Intranet & Extranet development, data migration and integration, UX/UI design, QA testing, and other services. 
Besides Healthcare, a large share of their past projects belong to Advertising & Marketing, Consumer Products & Services, and Hospitality & Leisure. 
Crombie is characterized by a solid organizational culture that promotes transparency, trust, and dedication, which couldn't leave us indifferent.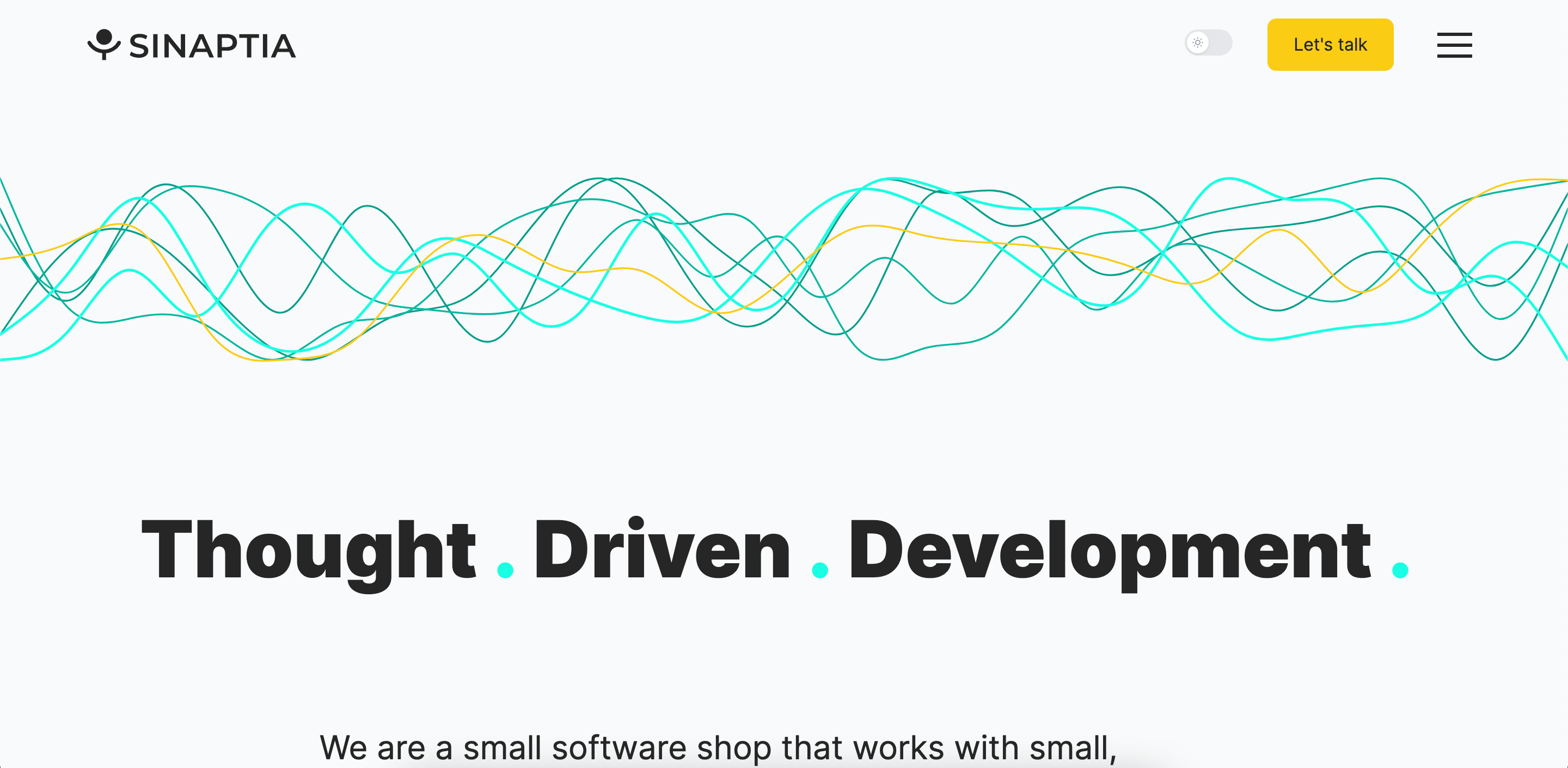 If you're in search of a reliable software development partner from Argentina experienced in working with small businesses, La Plata-based SINAPTIA could be your perfect match. 
The team at SINAPTIA has been providing MVP development, product development, staff augmentation, and QA services since 2013. They offer extensive experience in Advertising & Marketing, Hospitality & Leisure, Information Technology, and eCommerce.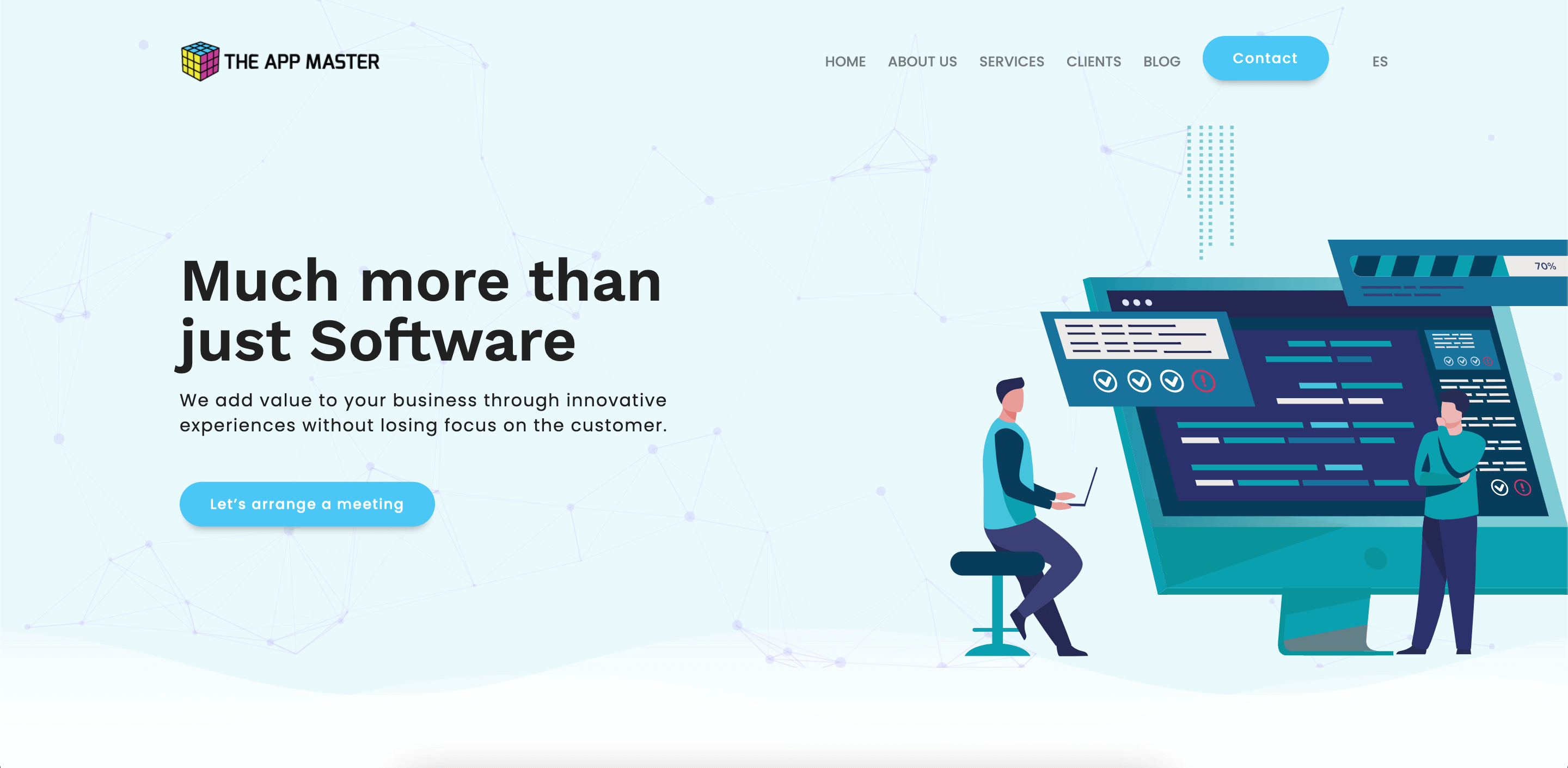 Founded in 2009 in Buenos Aires, The App Master is one of the best IT companies in Argentina that focuses on three major domains: mobile app development, cloud platform development and integration, and outsourcing services. 
They utilize tried-and-true Agile practices to ensure that the customer remains the primary focus, which provides them with the best mix of control and flexibility. 
Most of their clients are small and middle-market businesses from Advertising & Marketing, Business Services, eCommerce, Retail, and other sectors.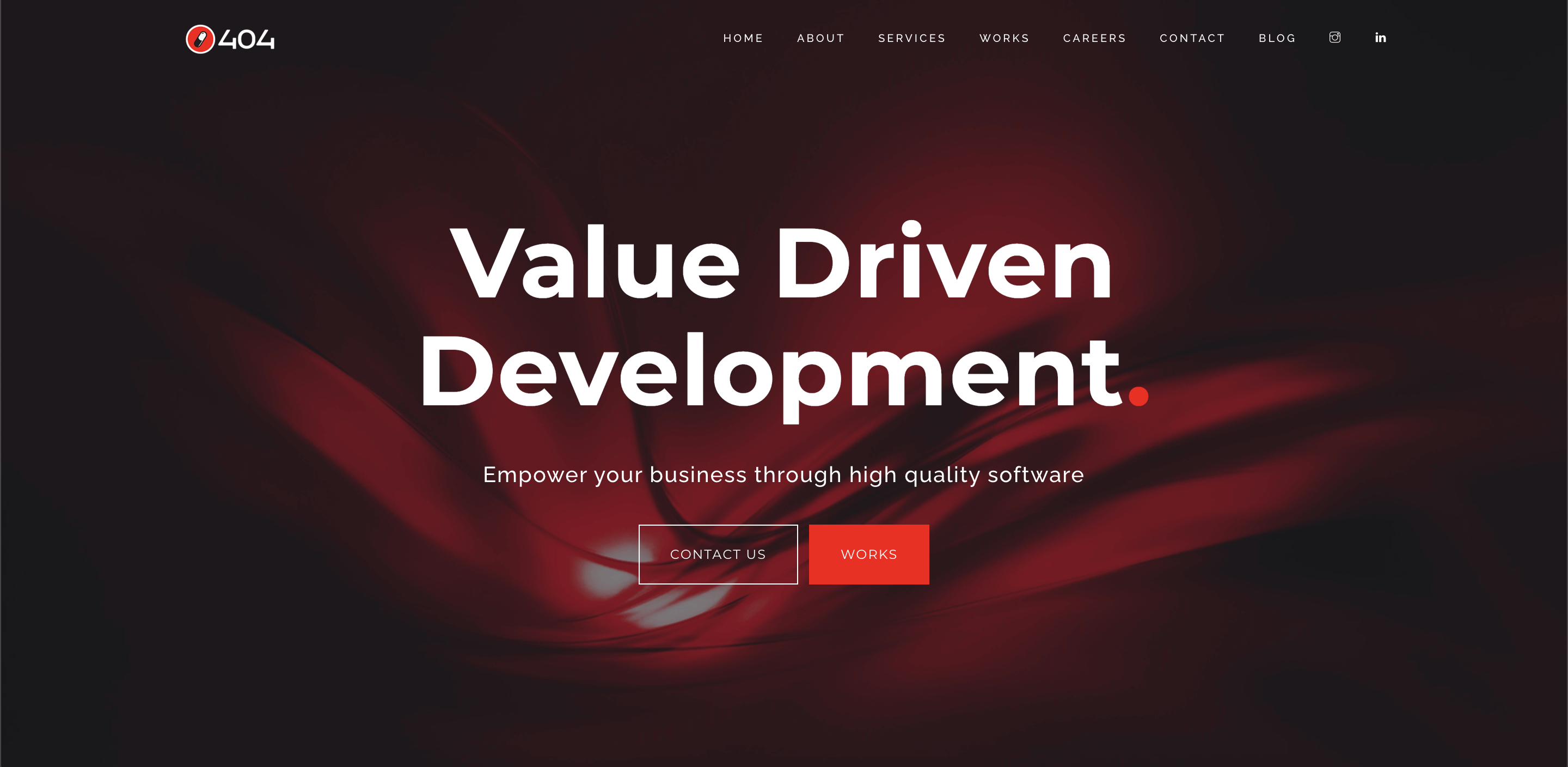 A Buenos Aires-based software boutique with ten years of experience, 404 Crafters grabbed our attention with their original name and favorable client reviews praising them for their unrivaled professionalism and expertise. 
Despite being a relatively small team comprising 15 professionals, they've won the reputation of the leading software developers in Argentina. 
The scope of their services includes web and mobile development, UI/UX design, and product discovery. In addition, they focus on product modernization, i. e., improving the quality of their client's existing software. 
The team at 404 Crafters has broad experience in creating solutions for Education, Financial Services, Real Estate, and other industries.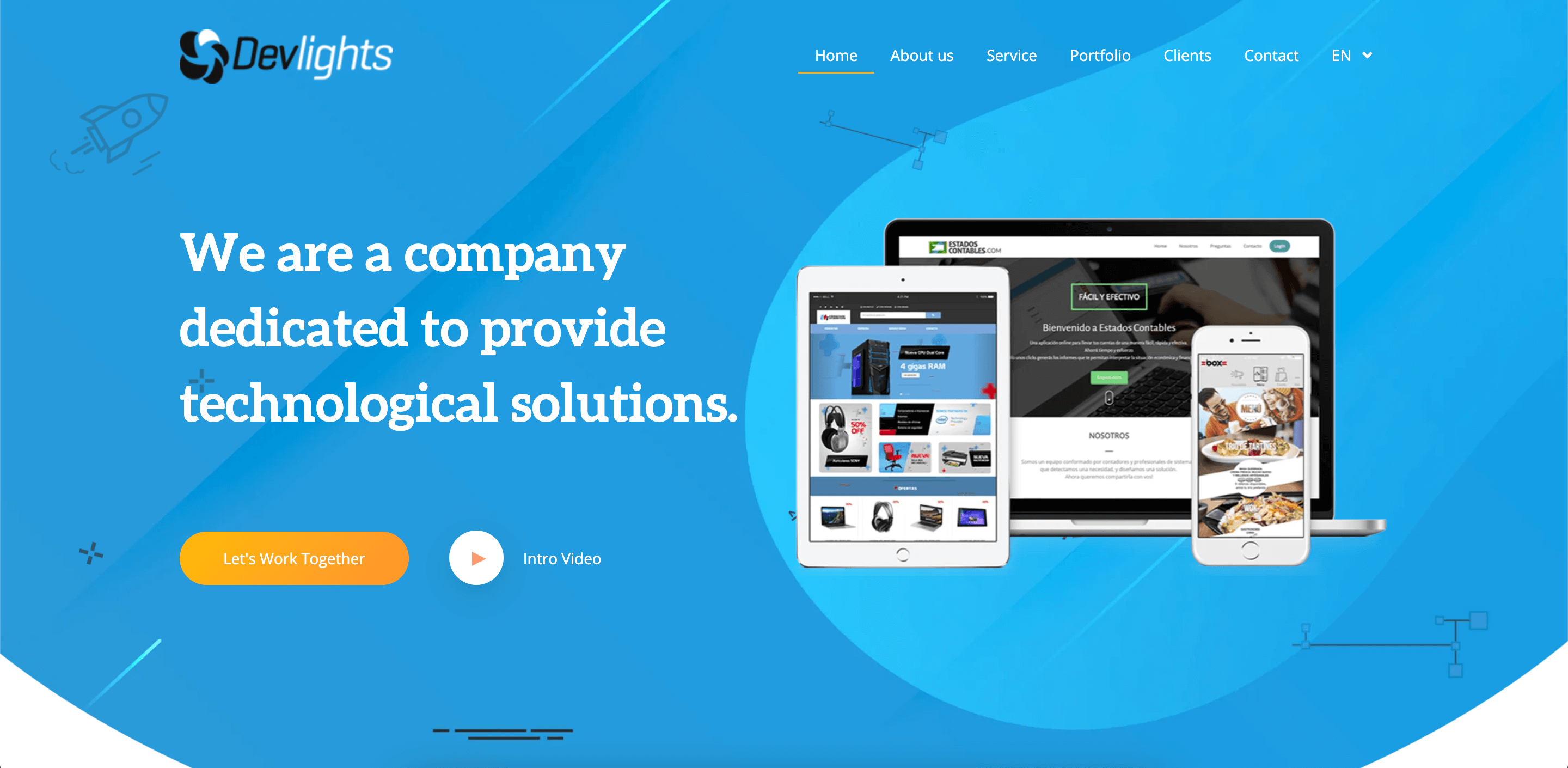 If you're seeking affordable developers in Argentina for hire, consider partnering with Devlights. Founded in 2013, the company offers high-quality services for competitive rates. 
Their services include software development, web development, mobile app development, testing, UI/UX design, and staff augmentation. 
According to Devlights, they stick to the idea that there are no companies alike, and each one has its unique needs, so they adapt their services to best meet their client's specific requirements. And obviously, this and their unrivaled expertise in IT help them exceed customer expectations and nail top ratings on review platforms.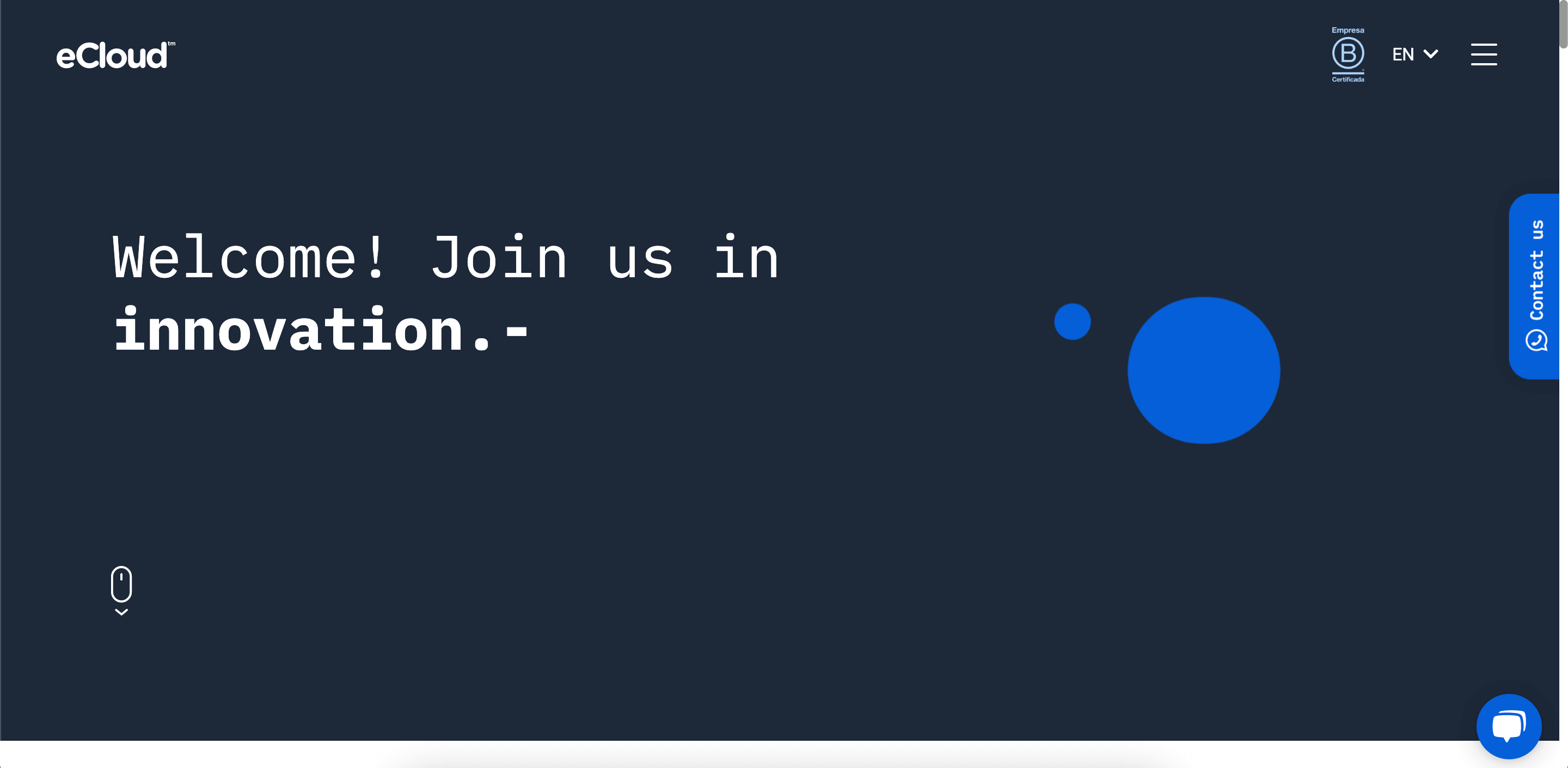 Rosario-based eCloud Solutions present itself as an experienced technological partner for startups, companies, and governments around the globe. Their team develops and scales user-centric, result-oriented digital products with the help of cutting-edge Open Source technologies. 
The company has extensive experience in creating eCommerce stores, which they build with a rewarding user experience and a simple shopping process in mind. In addition, they can help you with building high-performing cloud platforms and native and hybrid mobile applications. Besides eCommerce, the industries eCloud Solutions work with include Healthcare, Retail, Financial Services, and others.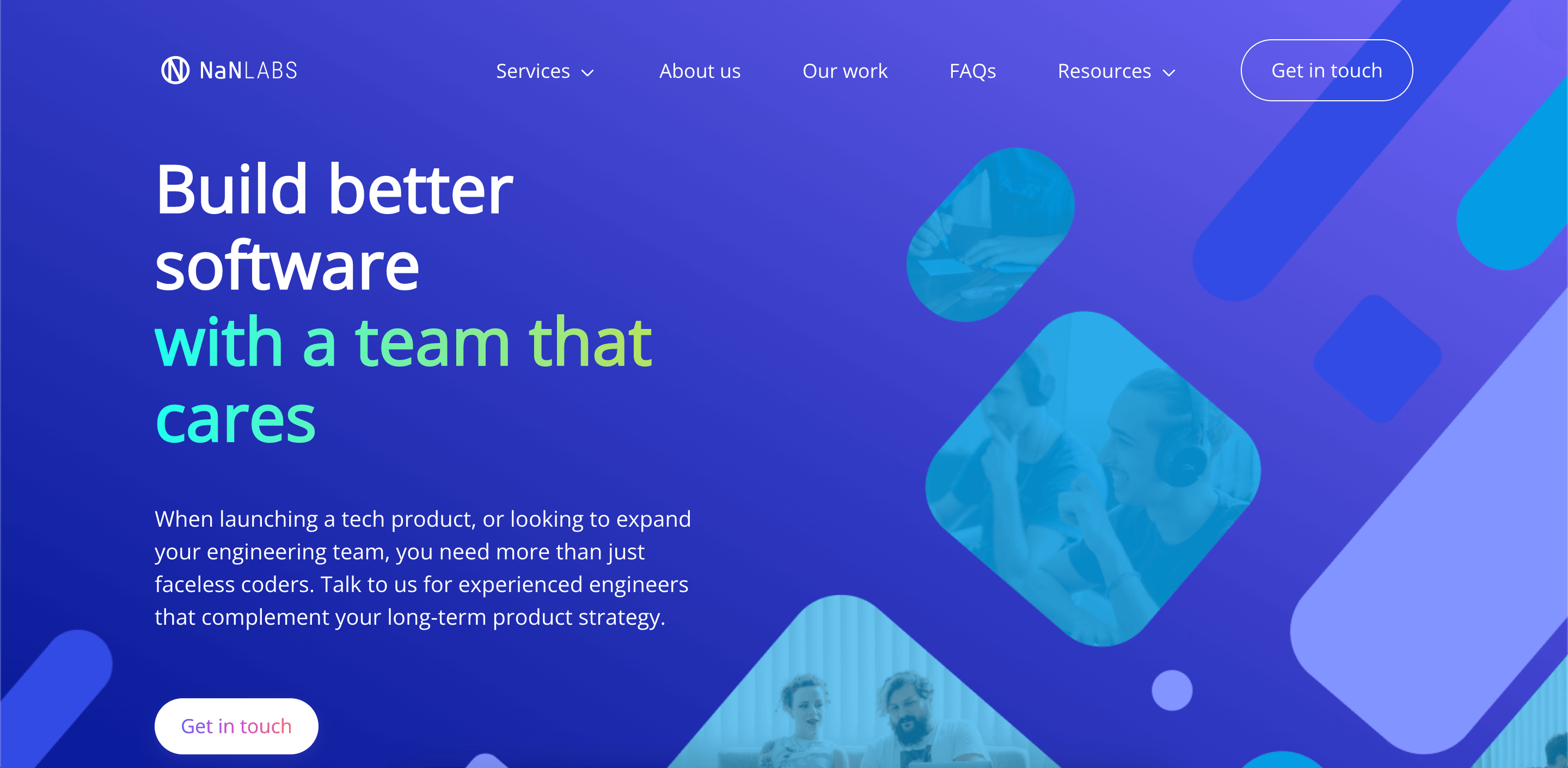 NaNLABS team has been working with startups, medium-sized businesses, and enterprises since 2013. They follow a people-first approach to creating technology solutions, pointing out that their clients get much more than just code. 
NaNLABS has over eighty IT experts on board with experience in a variety of industries, including Cyber Security, Real Estate, Media, Banking, Insurance, Telecommunication, and Healthcare. Their services include team augmentation, MVP development, and tech consultancy.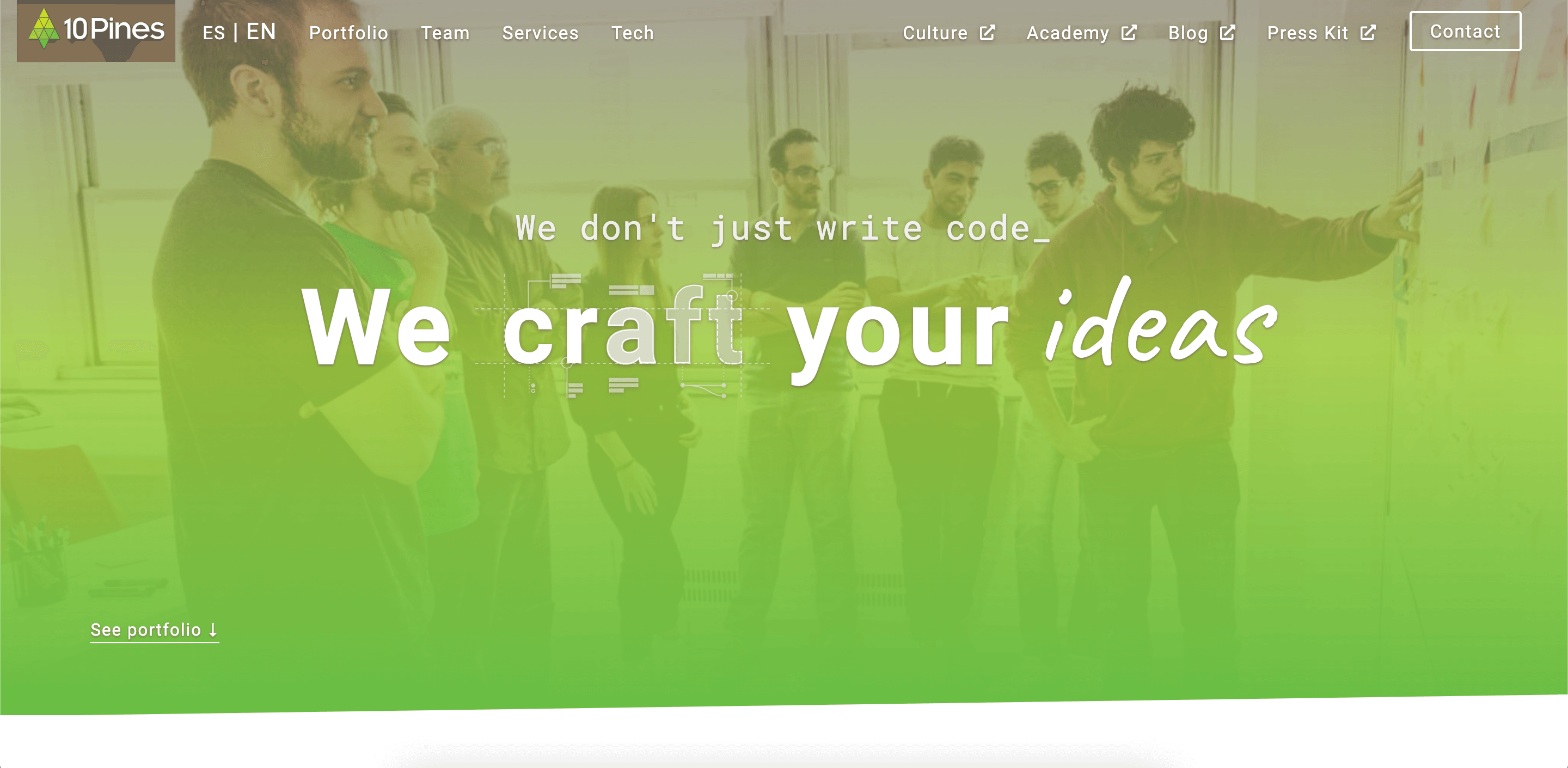 10Pines is a top-notch team of over 80 software engineers and other professionals who've delivered more than 100 projects for clients from Americas and Europe. They view close collaboration with the client as the key to a successful partnership, which sounds really inspiring. 
They are passionate about education — besides product discovery and software development, they provide training services. 10Pines experts also train and coach in Agile methodologies, Object Oriented Design, Test Driven Development, and other development practices. 
Industry-wise, these guys could be your best bet if you're looking for engineers with broad experience in eCommerce, Financial Services, and Retail.
Conclusion
Argentina's vibrant IT community has a lot to offer, from extensive expertise and presence in the IT market to implementing cutting-edge software solutions and team augmentation services at affordable rates. There is a high chance that you'll find your perfect development partner from this country. 
Working with a reliable and trusted vendor is crucial for your project's success. Still, it might be challenging to pick your perfect match with such a wide choice, so we hope this list helps you define the best software development company in Argentina.
If you want to add your company to this list, contact us by email, and after a review, we'll decide whether it's a valuable addition.