Successful startups know that in today's cutthroat business climate, they must focus on developing a powerful brand identity.
However, this is a challenging feat and often requires the expertise of a professional agency. 
That's where ReVerb comes in. 
As a leading provider of branding services for startups, we understand the importance of establishing a strong and unique brand identity for new players on the market. With hundreds of new promising companies emerging daily, the need for professional branding assistance increases exponentially. Thus, we've decided to compile a list of partner agencies to get you all covered.
Our top-level marketing and design experts have thoroughly researched the market and defined the best startup branding agencies to help your project stand out. 
Benefits Of Hiring A Branding Company For Your Startup
Hiring a professional branding company for your startup brings several segnificant benefits, including:
Special expertise

: A branding company has rich experience and expertise in developing and executing brand strategies effectively. They can help your startup create a strong brand identity from A to Z, setting you on the right track.

Time-saving

: Branding is time-consuming and requires in-depth research, analysis, and creativity. Hiring a branding agency can save you time and resources as external experts take care of all your branding-related tasks.

Consistency

: A branding company can ensure consistency in all your branding efforts, from your branded guidelines and website design to social media presence and PR campaigns. This consistency is essential in building a recognizable brand which customers eagerly trust and engage with.

Cost-effective

: While hiring a branding company may seem like an additional expense, it can save you money in the long run. By creating a strong brand identity, your startup can start attracting customers and increasing revenue in the early stages.

Brand differentiation

: In a crowded marketplace, a branding company can help your startup differentiate itself from competitors. By identifying your unique selling proposition (USP) and incorporating it into your brand strategy, you can create a brand that stands out and resonates with your target audience.

Brand equity

: A strong brand can build brand equity, which refers to the value your brand holds in the minds of your customers. A branding agency can help your startup create a memorable and recognizable image, increasing brand equity over time.
Top Startup Branding Agencies For An Outstanding Web Presence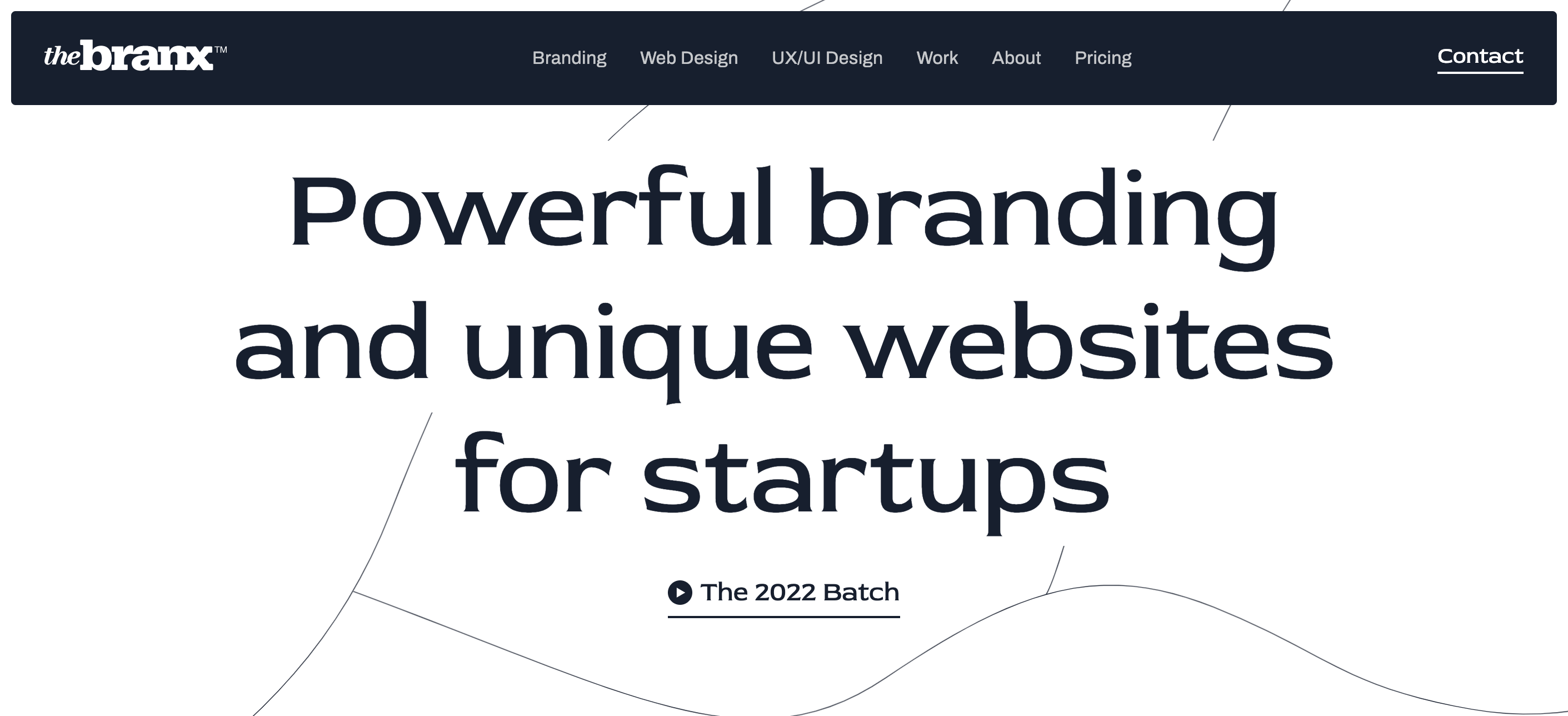 The Branx is the top branding agency for tech startups. They help startups worldwide enter the next growth phase by crafting solid brands, websites, and digital products.
Founded in 2019, The Branx has collaborated with over 60 B2B startups in more than 20 countries, helping them step into a larger role in their respective industries: from Fintech, Legaltech, and Cleantech to SaaS.  The Branx ensures that its process, specifically crafted for tech startups, meets your short and long-term brand goals. Also, by adding custom-made animated illustrations, they have the capability to communicate tech products in a straightforward way.
Their startup branding process focuses on transparent communication with the client at each step, dealing with every project detail and fulfilling specific needs. That way, the company has gained recognition as a trusted partner.
Whether you are looking to reshape your existing visual identity or to create a strong brand from scratch to enter the next growth phase, The Branx will use the creative power of its multidisciplinary, international team to deliver results that will be a game-changer for your startup.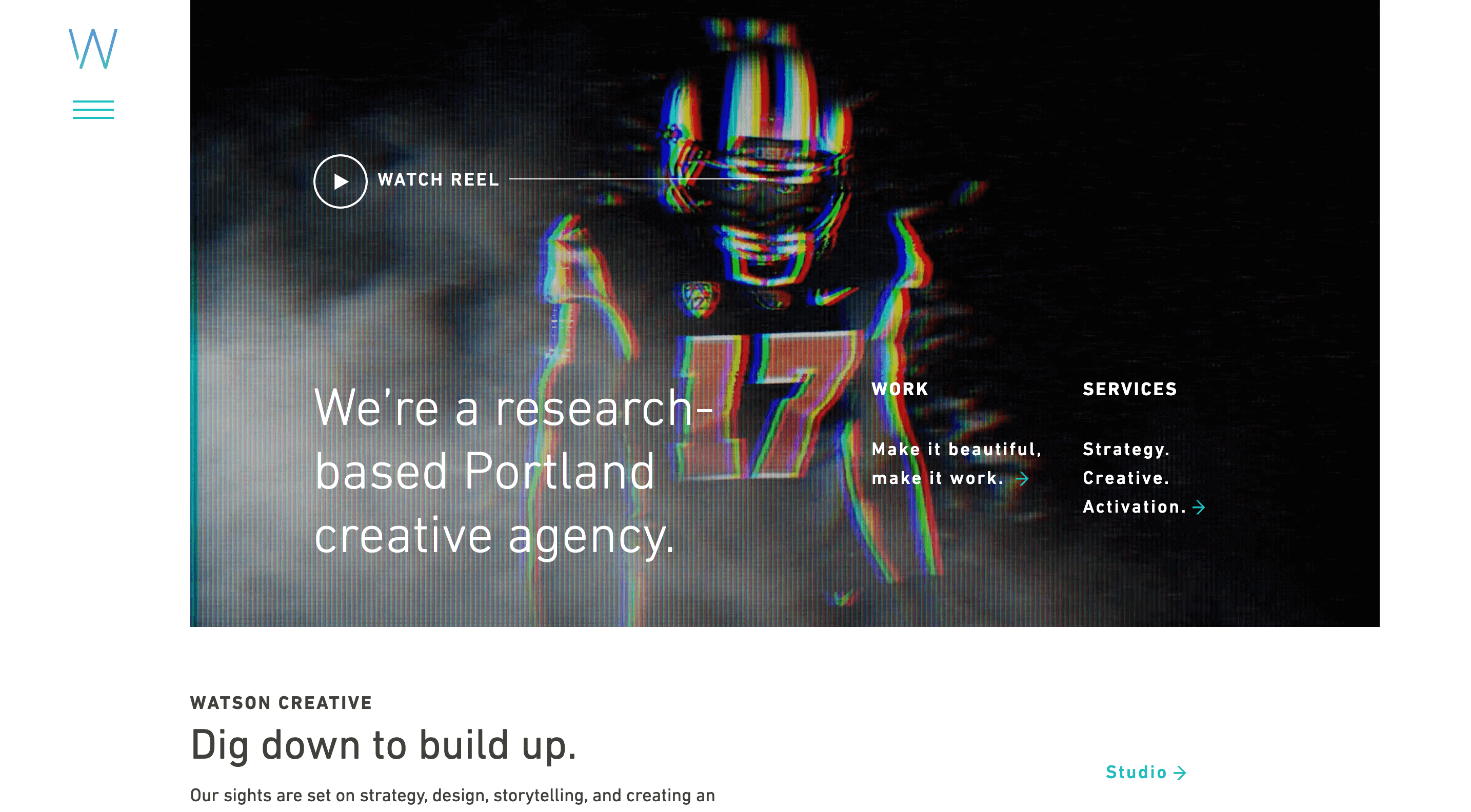 Founded in 2008 and headquartered in Portland, US, Watson Creative has emerged as a leading startup branding agency that provides comprehensive services to various brands. Watson Creative's clientele includes dreamers, builders, and creators across a wide range of sectors. From sports marketing, arts, and entertainment to athletes and celebrities, banking, and finance, this superior branding agency possesses the comprehensive expertise to support clients in all these industries.
The company's services include brand strategy, brand DNA, consumer 360, and an activation map guided by a holistic approach to brand development. Sharing a creative philosophy, the agency offers next-gen branding, design, digital marketing, optimization of content creation, and digital solutions. With an impressive client roster that includes renowned brands like Umpqua Bank, Kaiser Permanente, Intel, Nike, and the New York Yankees, Watson Creative has demonstrated its ability to cooperate with global brands that inspire and motivate them.
As a leading startup branding agency, Watson Creative's research-based approach, diverse industry expertise, and commitment to transformative creativity make them a trusted partner for brands of all sizes looking to make an impact.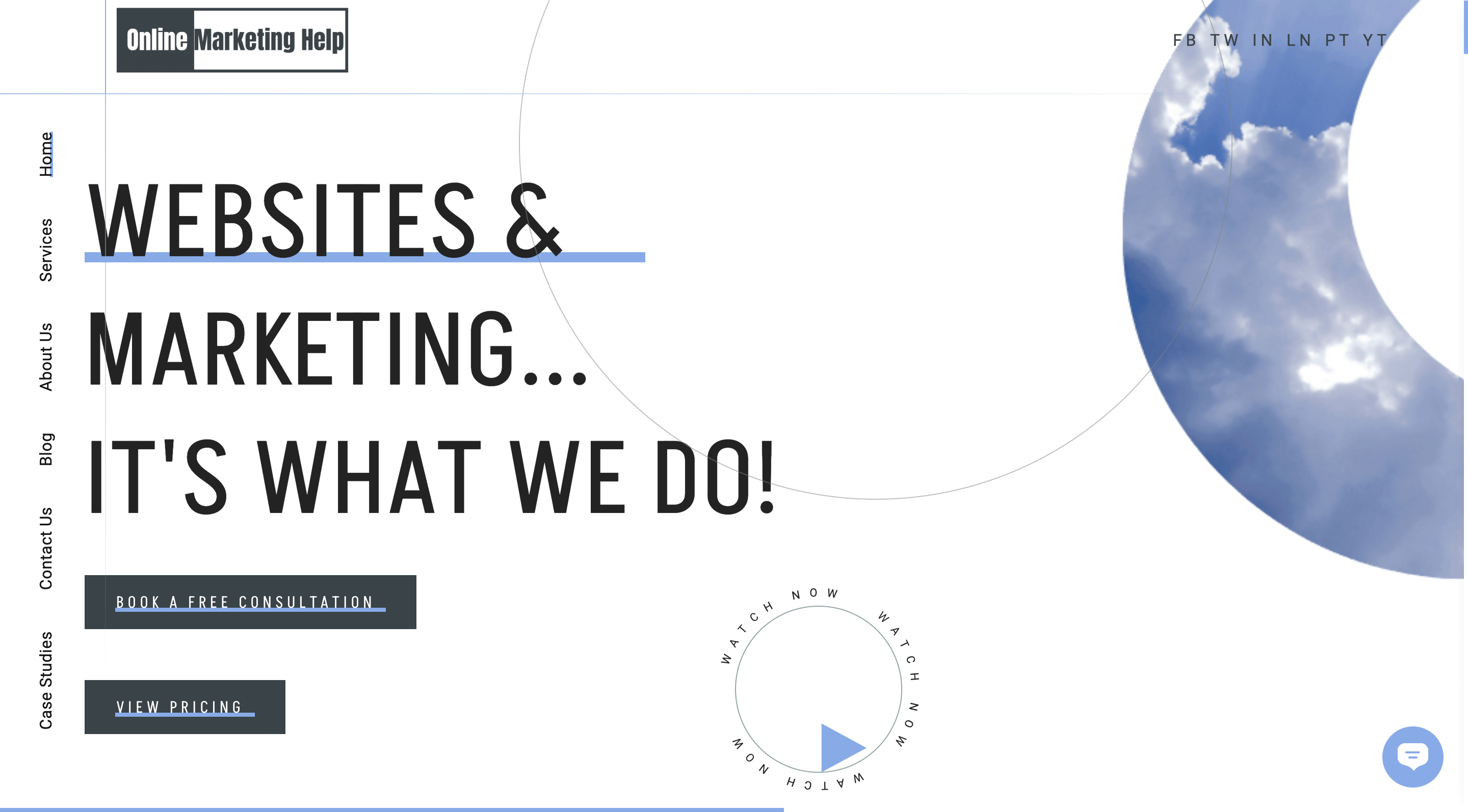 Online Marketing Help is a top-tier startup branding agency with in-depth expertise in UX/UI design and digital marketing. With a global reach, they excel in web design, graphic design, branding, and content writing.
Their dedication to exceptional customer service and ethical client management sets them apart. Whether you need comprehensive marketing planning to jumpstart your startup or assistance with specific tasks, Online Marketing Help has you covered.
Moreover, the agency helps startups achieve their ambitious goals while minimizing costs, improving efficiency, and maximizing ROI. Their experienced web designers and marketing experts leverage their 100 years of combined expertise to deliver remarkable results for emerging companies and small teams that need professional help in making the right decision for their startup growth and promotion. Elevate your online presence with their strategic design solutions and impactful advertisements.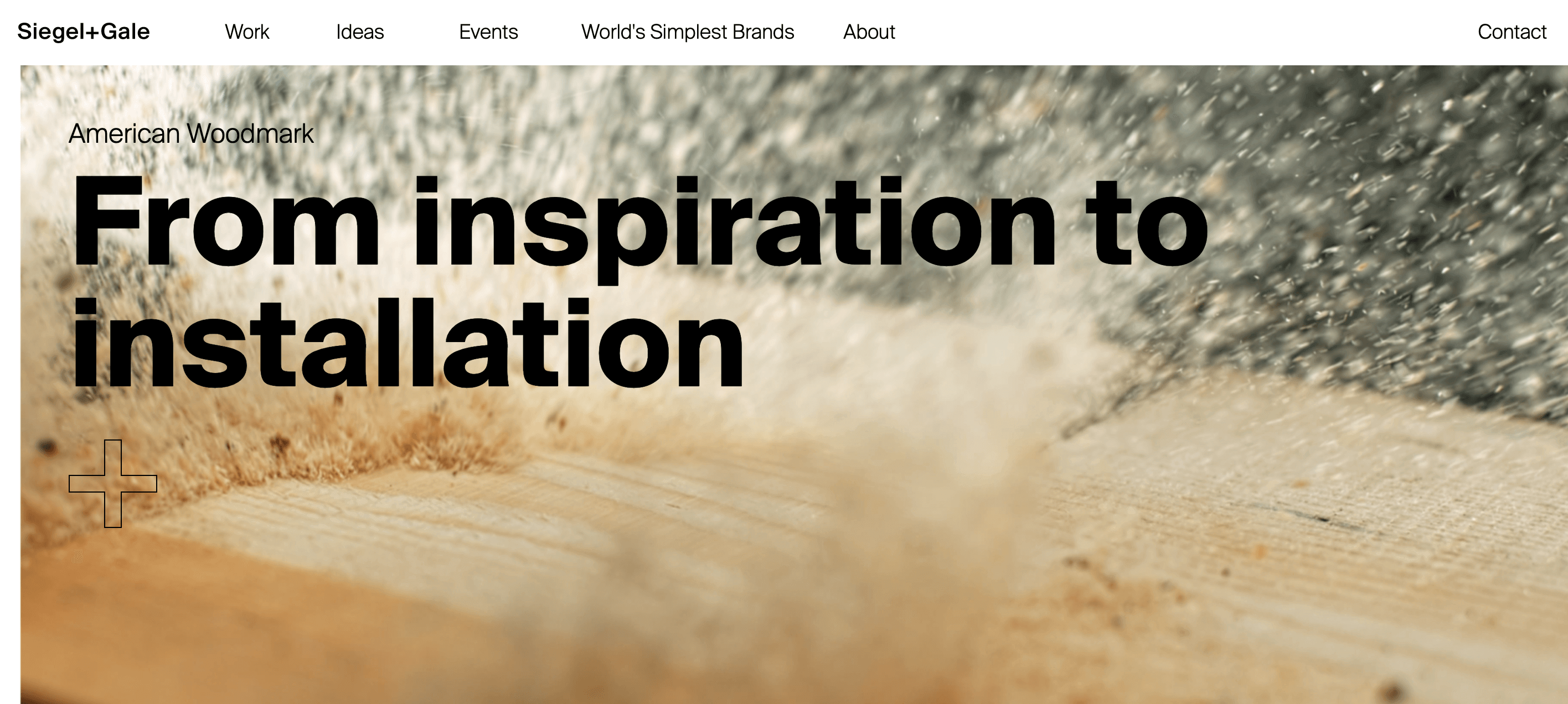 Siegel+Gale is a global branding, strategy, and design firm that helps organizations simplify their communications and customer interactions. Their approach is centered on the idea that simplicity drives impactful business results, and their work is focused on in-depth research and insights. 
The agency offers brand strategy, naming, visual identity, digital experience, and employee engagement services. They are known for creating the "World's Simplest Brands" list each year, recognizing brands that successfully embody simplicity in their messaging and design. 
The company has offices in New York, Los Angeles, San Francisco, London, Dubai, Shanghai, and Tokyo. They work with a range of clients across various industries. Their notable clients include American Woodmark, Tirlán, Nielsen, HPE, CVS Health, Bristol Myers Squibb, and SAP.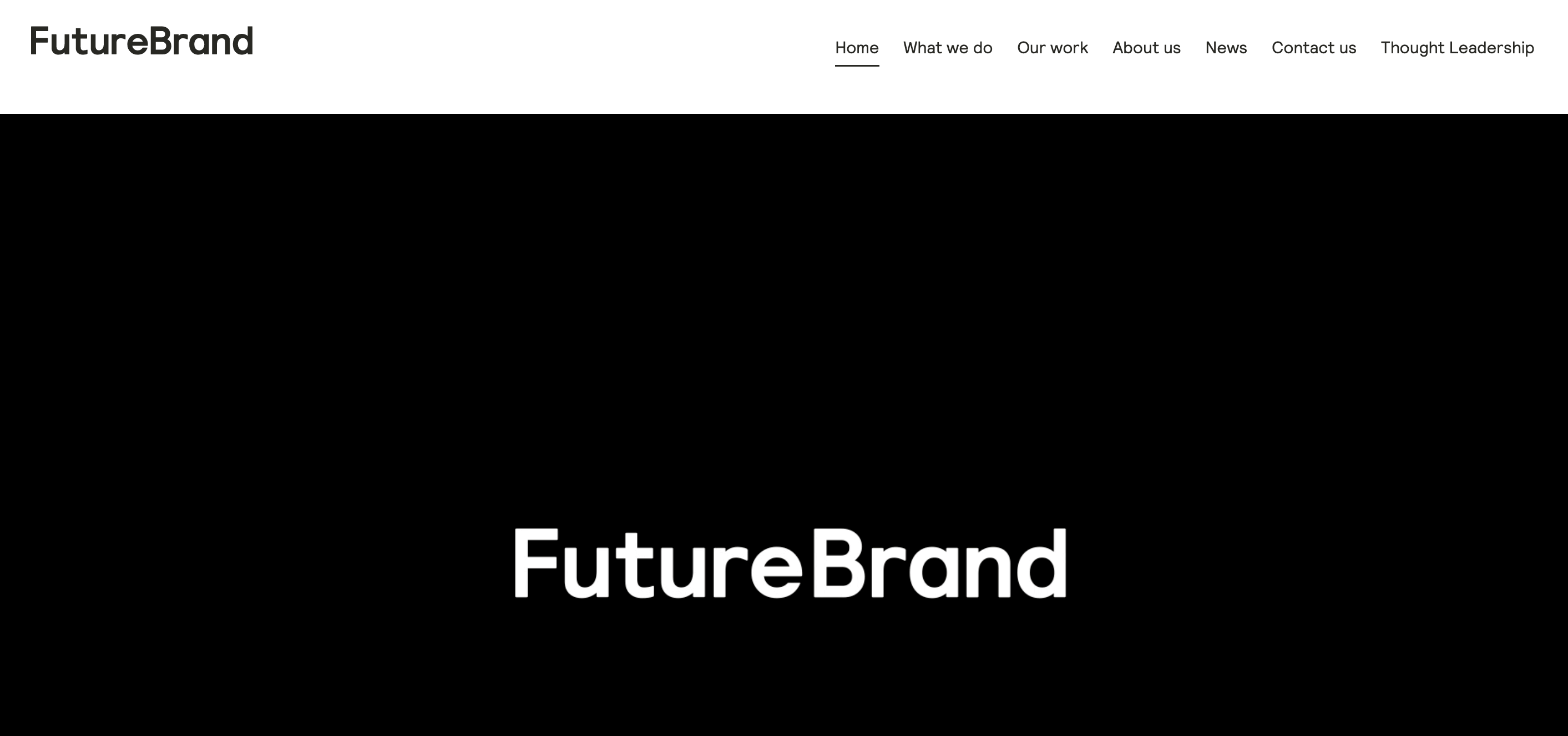 FutureBrand is a global brand and design consultancy that transforms the future of businesses by changing how their brands behave today. They have a team of experts specializing in different disciplines, such as corporate and consumer branding, brand innovation, brand research and measurement, branded environments, and more. 
The agency also provides thought leadership content, including the FutureBrand Index, the FutureBrand Country Index, and the Future of Food. 
FutureBrand uses unique methods that combine deep market insight with cutting-edge creativity to help clients shape the future of their businesses. They have worked with various reputable clients such as American Airlines, Nestlé Re, Merck, L'Oréal, Luminor, and Bell.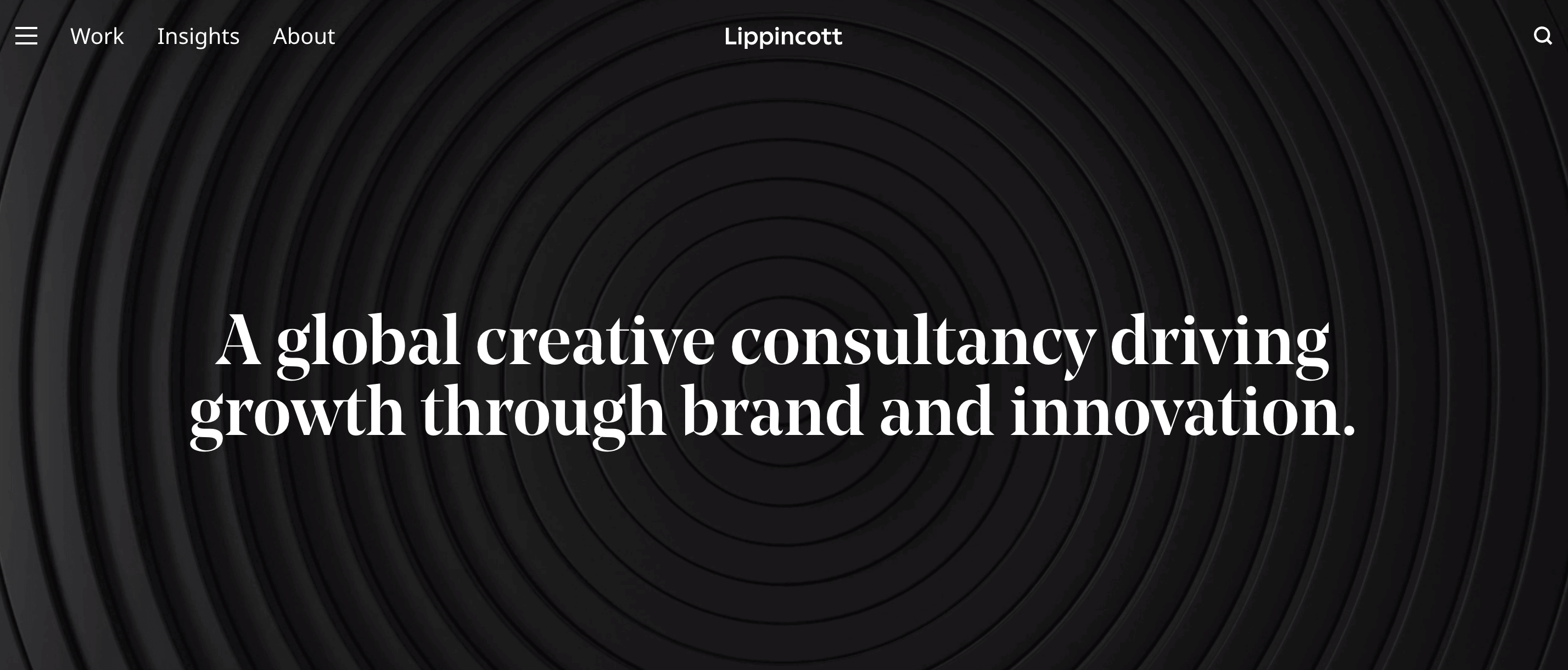 Lippincott is a creative consulting firm aiming to drive its clients' growth by combining strategic rigor with creative solutions. The company has a 75-year history of helping iconic brands and experiences such as Coca-Cola, Samsung, and Starbucks. 
Their experts specialize in six areas: Brand, Innovation, Design, Experience, Marketing, and Activation. Thus, their work ranges from brand architecture to rapid prototypes that shape forward-looking customer solutions. 
Lippincott serves Aviation, Consumer Goods, Financial Services, Healthcare, and Technology industries. The company is a brand and innovation expert under the Oliver Wyman consultancy.
BrandOpus is one of the best branding agencies for startups that specialize in creating and bringing to life brand identities that matter. They believe that brands enrich daily life and shape how we experience the world.
They offer a wide range of creative services, including brand strategy, diagnostics, architecture, identity, naming, innovation, brand world, 2D & 3D design, packaging, CX, communications, culture change, digital, film & motion. Their team of design lovers, brand advocates, and thoughtful provocateurs collaborates with renowned cognitive neuroscientists to create work that changes how people feel about brands. 
BrandOpus is proud to be an independent and employee-owned agency with offices in London, New York, Chicago, Melbourne, and Hong Kong.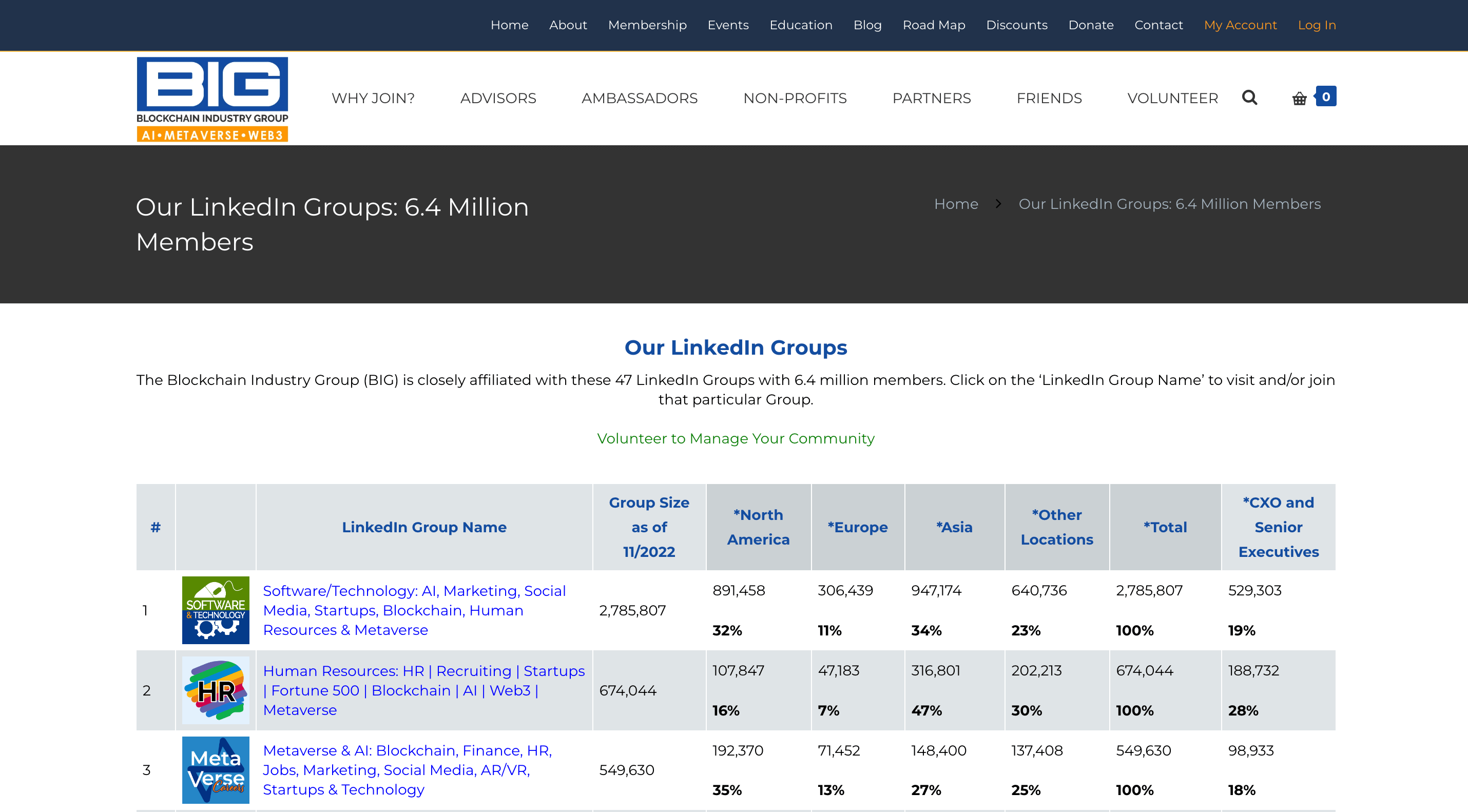 Established in 2018, Blockchain Industry Group (BIG) is a dedicated and forward-thinking organization committed to supporting blockchain, AI, and future technology companies in their branding, promotion, and outreach efforts. BIG leverages its extensive network of 53+ LinkedIn groups, which have been thriving since 2009 and collectively boast a staggering membership of 6.4 million individuals. These LinkedIn groups serve as dynamic and engaging communities where industry leaders, experts, and enthusiasts come together to exchange ideas, share insights, and remain at the forefront of the rapidly evolving blockchain, AI, and technology landscape.
By harnessing the power of their LinkedIn groups, BIG offers companies an unparalleled opportunity to establish a strong online and community presence, forge valuable connections with industry professionals, and amplify the reach of their innovative solutions. With millions of like-minded individuals within their LinkedIn groups, companies can tap into a vast audience that is inherently passionate and deeply invested in the blockchain and future technology space.
Beyond networking and knowledge-sharing, BIG's LinkedIn groups serve as an effective platform for companies to promote their products, services, and events. Whether it's unveiling an innovative product, organizing a webinar to educate the community, or seeking feedback on a groundbreaking initiative, these groups offer a targeted audience of industry professionals who are eager to learn, collaborate, and support forward-thinking ventures.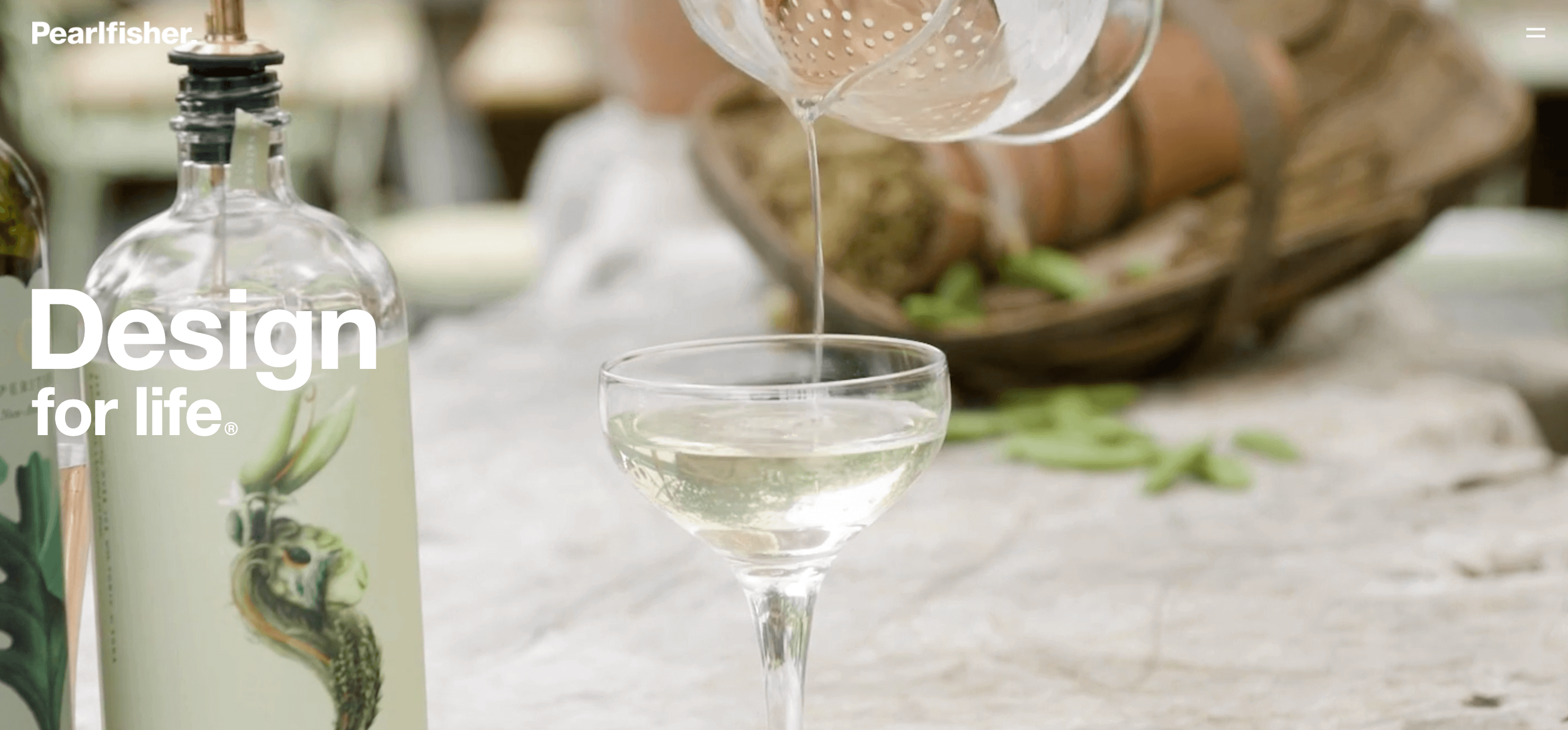 Pearlfisher is an award-winning brand design agency with offices in London and New York. They've won numerous global creative awards and prestigious design effectiveness awards for the past 20 consecutive years. Their team consists of futurists, strategists, designers, and realizers who create simpler, lighter, and more desirable ideas for the future.
The agency's Design for life® philosophy involves understanding changing human needs and desires and focuses on seven areas: Taste, Body, Luxury, Mobility, Leisure, Nature, and Community. 
Sustainability is fundamental to what Pearlfisher does, and it sits as a foundation of the work of all its teams – across Futures, Strategy, Design, and Realization. The agency takes a holistic approach to sustainability by researching and defining cultural shifts, understanding how to change people's behavior, and using the most sustainable solutions in material science and product innovation.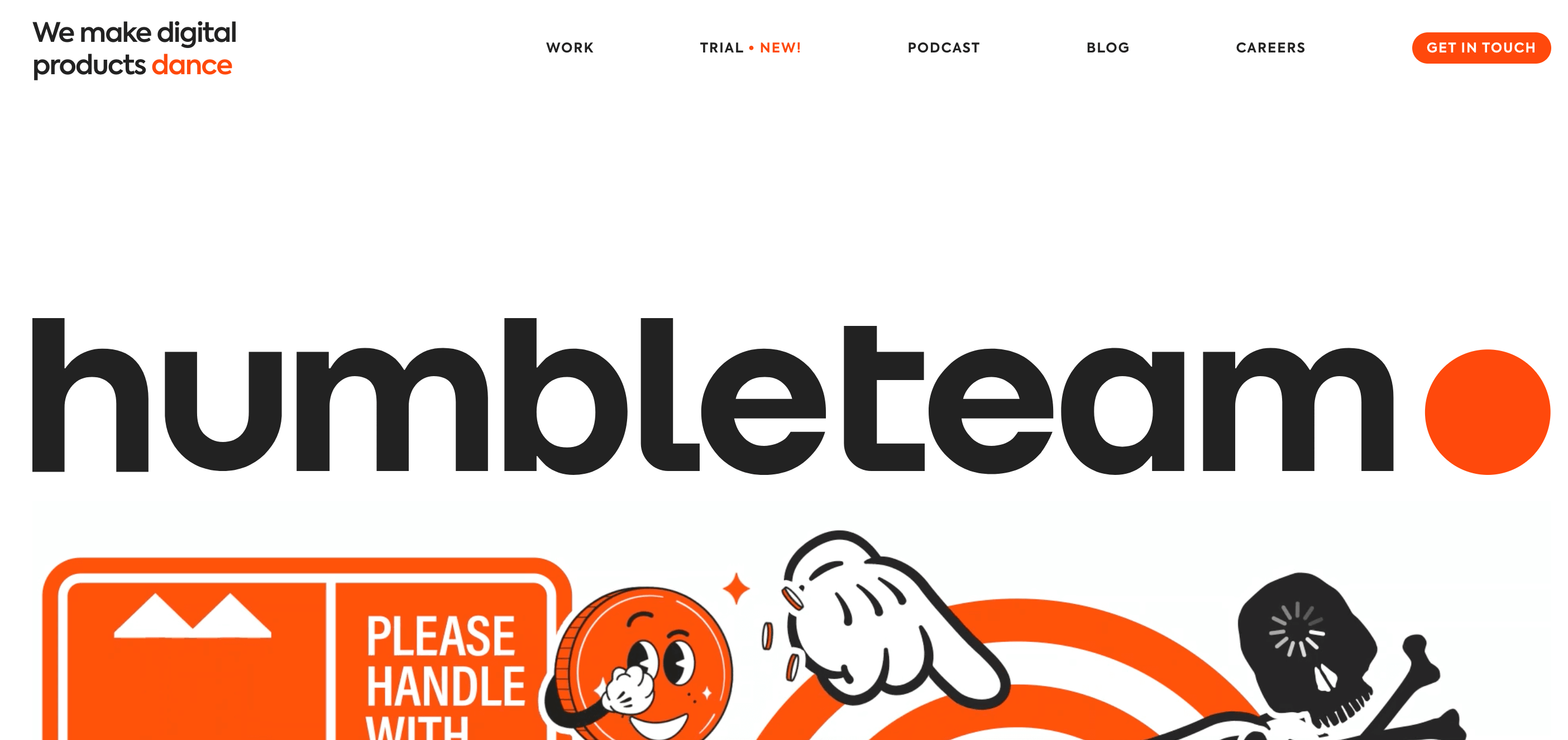 Humbleteam is a top branding agency specializing in creating digital products for startups that aim to make a difference. They offer comprehensive UX/UI design and branding services for the Fintech, MedTech, SaaS, and Entertainment industries. The company has implemented over 100 outstanding projects, including a storage and resource optimization system for NASA.
Humbleteam is a lean organization with a flat organizational structure and a superior team of 40 product designers who work closely with clients to bring their products to life.
They've worked with some of the world's most successful accelerators, mentoring over 130 startups and raising over $1bn in funding. With offices in Europe, North America, and the Middle East, Humbleteam offers clients the flexibility and adaptability they need to succeed.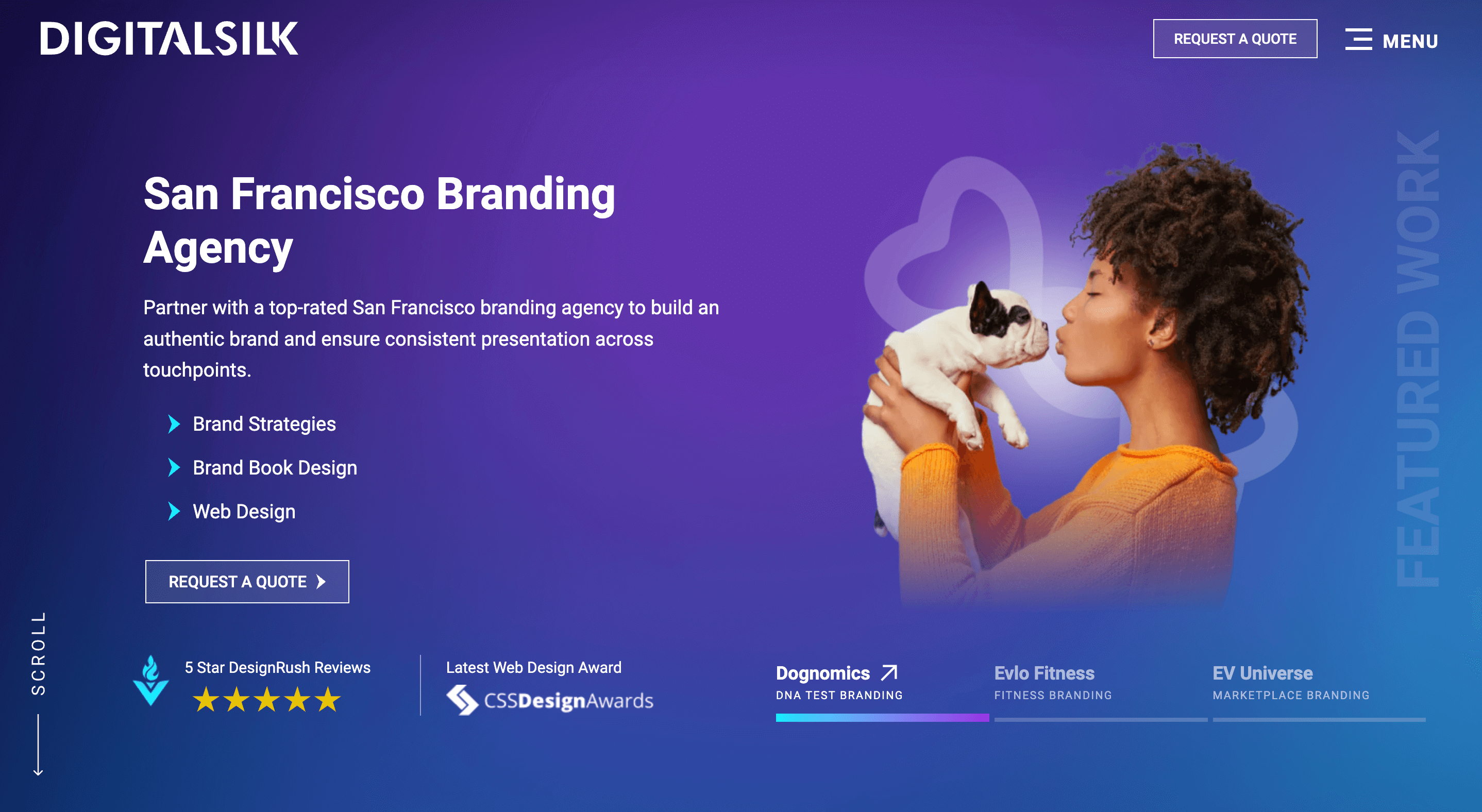 Digital Silk is a renowned agency for branding in San Francisco that is highly regarded for its approach focused on delivering measurable outcomes. Clients appreciate their seamless collaboration process and exceptional web design and branding services. Digital Silk starts by developing a brilliant web design concept based on your requirements and preferences and then proceeds to create a brand strategy, thorough design mock-ups, and quality assurance checks.
The agency has an impressive portfolio of work that includes projects for top companies such as IBM, P&G, HP, NASA, and many others. Digital Silk is an ideal choice for B2B, B2C, and eCommerce businesses that aim to boost their online presence and elevate their brand through a superior digital experience.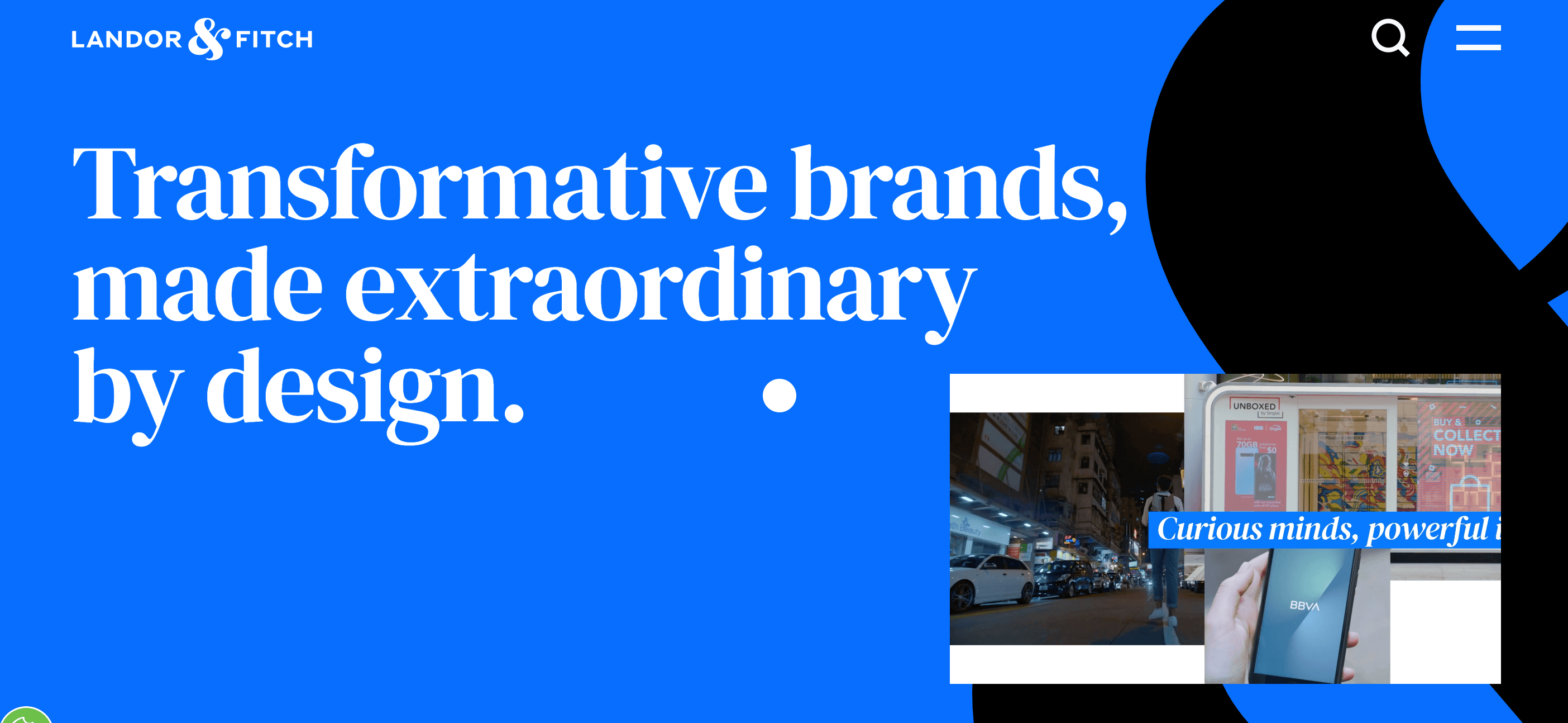 Landor & Fitch is a supreme brand and design group with over 1,200 creative minds spanning more than 20 countries. Their mission is to transform brands into extraordinary entities through design.
They offer a broad range of startup branding services, including brand strategy, expression, and management, as well as brand-led employee experience and performance measurement. By implementing powerful platforms, they spark change and inspire the extraordinary.
Landor & Fitch's work includes collaborations with clients like De'Longhi, Full'r, and Trane Technologies. They promote a culture of creativity and innovation and invite individuals to join their team.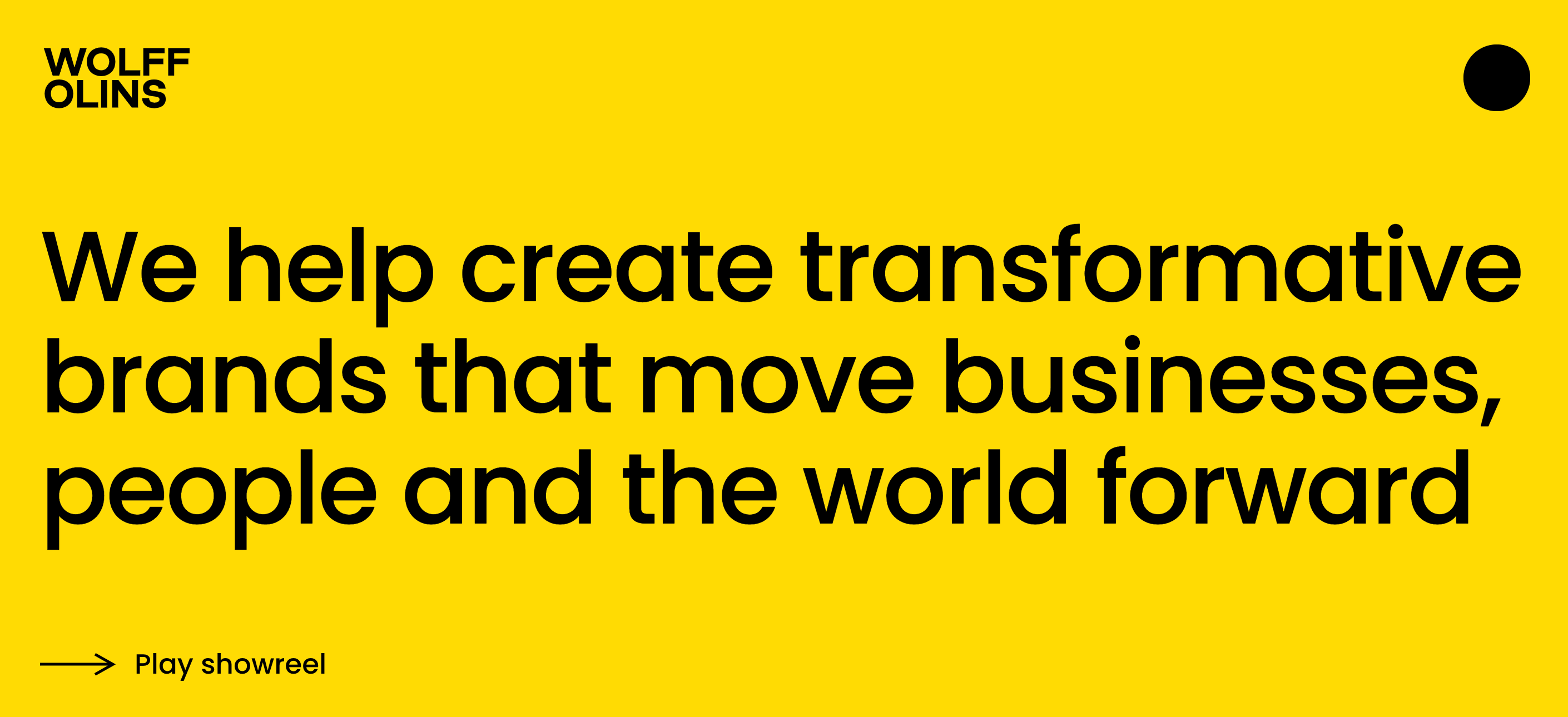 Wolff Olins is a global brand and innovation consultancy firm. The company helps organizations to transform their impact by doing diagnosis, measurement, insight, purpose, positioning, proposition, brand and portfolio architecture, innovation and customer experience, stakeholder alignment, visual identity, sonic, motion and sensory identity, user interface, verbal identity and messaging, and launch and activation. 
They also help companies with culture, EVP and employee experience, employee engagement, social learning, toolkits, guidelines, metrics, and organizational excellence. Wolff Olins is proud to work with giants like Apple, Microsoft, Skype, Spotify, and Oxfam.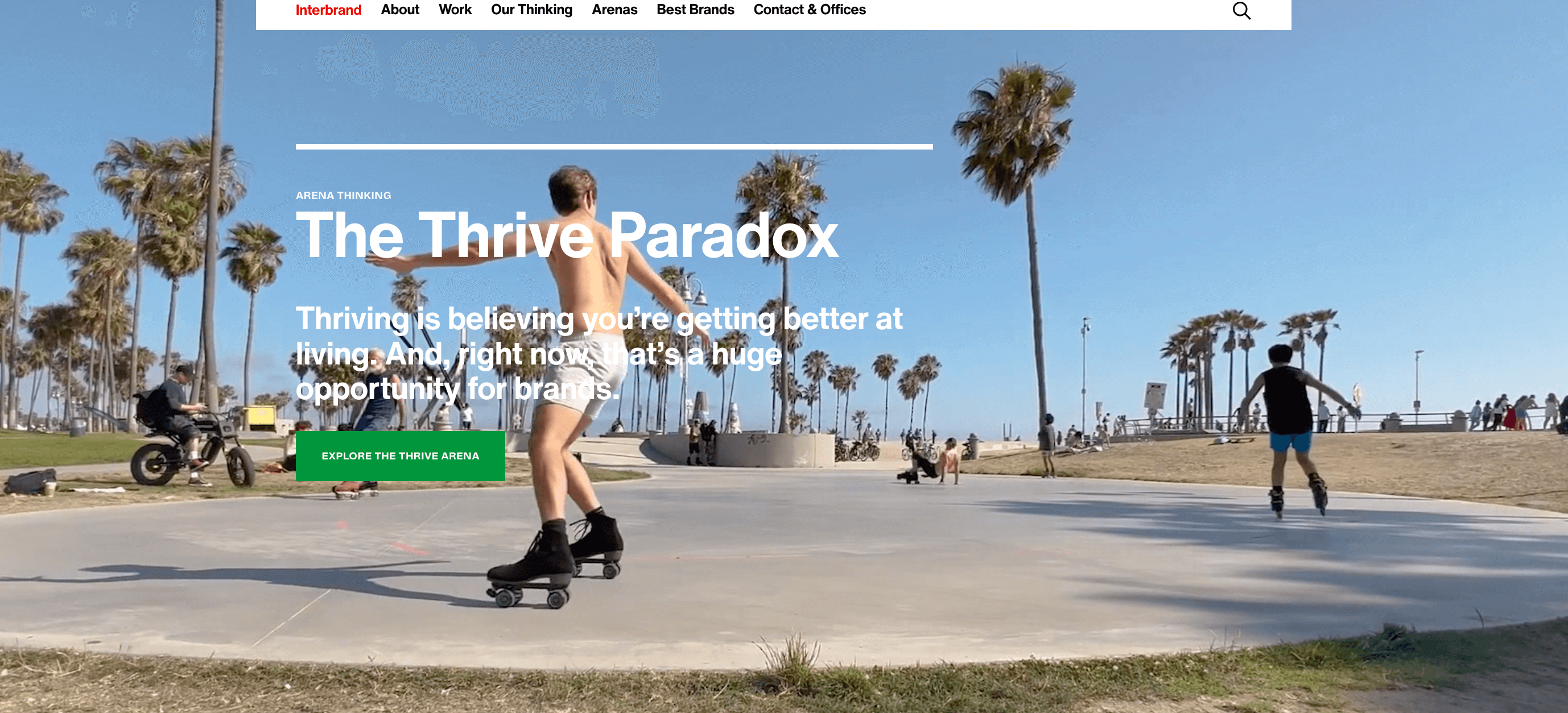 Interbrand is a global brand consultancy firm that helps new and already established businesses build and manage their image and web presence. They specialize in brand strategy, valuation, identity design, and brand experience. 
Interbrand aims to help its clients create sustainable brand value by understanding their needs and motivations, keeping up with cultural and market trends, and making bold, iconic moves to stay ahead of the competition. Their services are used by many businesses, from small startups to large multinational corporations. 
The company is committed to delivering top-quality results to its clients and staying at the forefront of the branding industry.
Conclusion
Startups in today's competitive business environment require a solid brand identity from the get-go. Your startup can stand out from the crowd by developing a distinct and memorable brand with the help of a professional branding agency. 
The names on this list are the best startup branding companies globally. Each of them offers an exclusive approach and vision to help you with every stage of the branding process, from initial research and strategy development to final product design and implementation and further promotion. 
If you want to add your creative agency offering branding services for startups to this list, drop us a line. After a thorough review, we'll decide whether it's an appropriate addition.