As a business owner, you know how important but tedious monitoring financial accounts, tracking income and expenses, and preparing for tax season might be.
Whether you are a small or medium business, freelancer, or solopreneur, using proper accounting software can significantly improve your productivity by automating numerous routine tasks. What's more, this solution is more cost-effective than hiring an in-house accountant or a third-party firm to manage the finances.
With hundreds of accounting programs available in the market, selecting the most suitable software requires time and research. Therefore we've compiled a list of the top accounting software for small businesses and self-employed individuals that will help you with reporting, invoicing, optimizing cash flows, and various other tasks for efficient business management. 
The Best Accounting Software For SMBs: Features & Pricing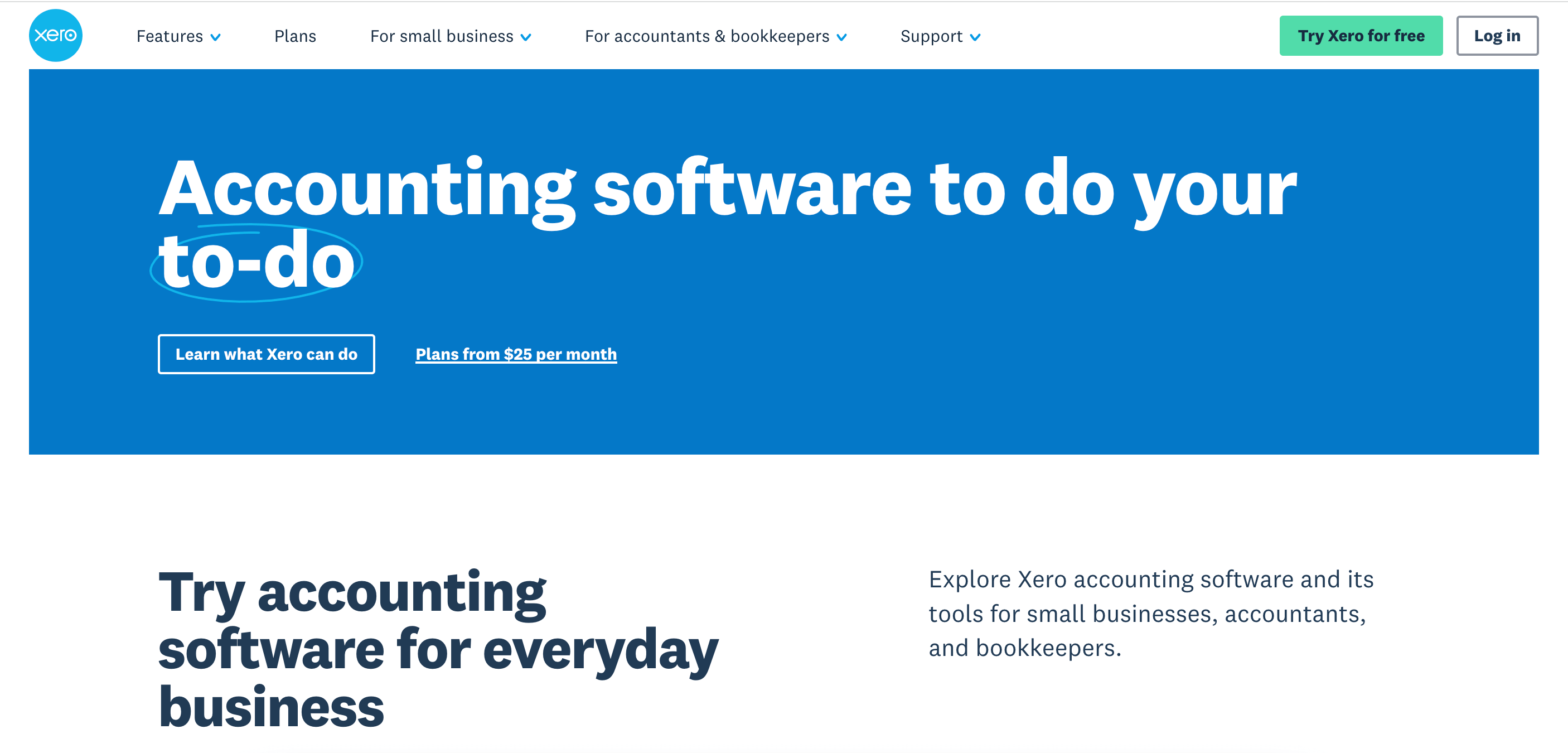 Xero is a trusted accounting software that makes running a business easier for over 3 million subscribers. The tool serves landlords, self-employed individuals, and startups. Apart from small businesses, it's a perfect solution for accountants and bookkeepers.
Using Xero accounting program software allows you to have a complete financial picture of your business in one place and manage all the data in real-time. In addition to the basic functionality, the tool provides various add-ons so you can customize a plan which will work best for you. 
Key features Xero offers:
Track and pay bills on time and get a clear AP and cash flow overview.

Add expenses and view spending with Xero's expense management tools. 

Connect your bank to Xero and set up bank fees. Be sure that transactions are secure and flow straight to Xero every day. 

Generate quotes and invoices for completed work and receive payments for your services. 

Integrate a payroll app with Xero or use Xero to maintain online records of employee salaries. Also, you can process pay runs for a small number of employees. 

Categorize and reconcile bank account transactions on a daily basis using suggested matches.

Keep all the details of customers' or suppliers' sales, invoices, and payments in one place.

Get copies of documents and critical data stored in Xero automatically. 
Pricing:
Xero gives free access to all features for 30 days, which you can cancel anytime. In addition, you get 24/7 support. Apart from the free trial, Xero offers three paid business plans:
Starter (perfect for sole traders and startups) – $25 per month.

Standard (perfect for growing small businesses) – $40 per month. 

Premium (perfect for well-established companies of all sizes) – $54 per month.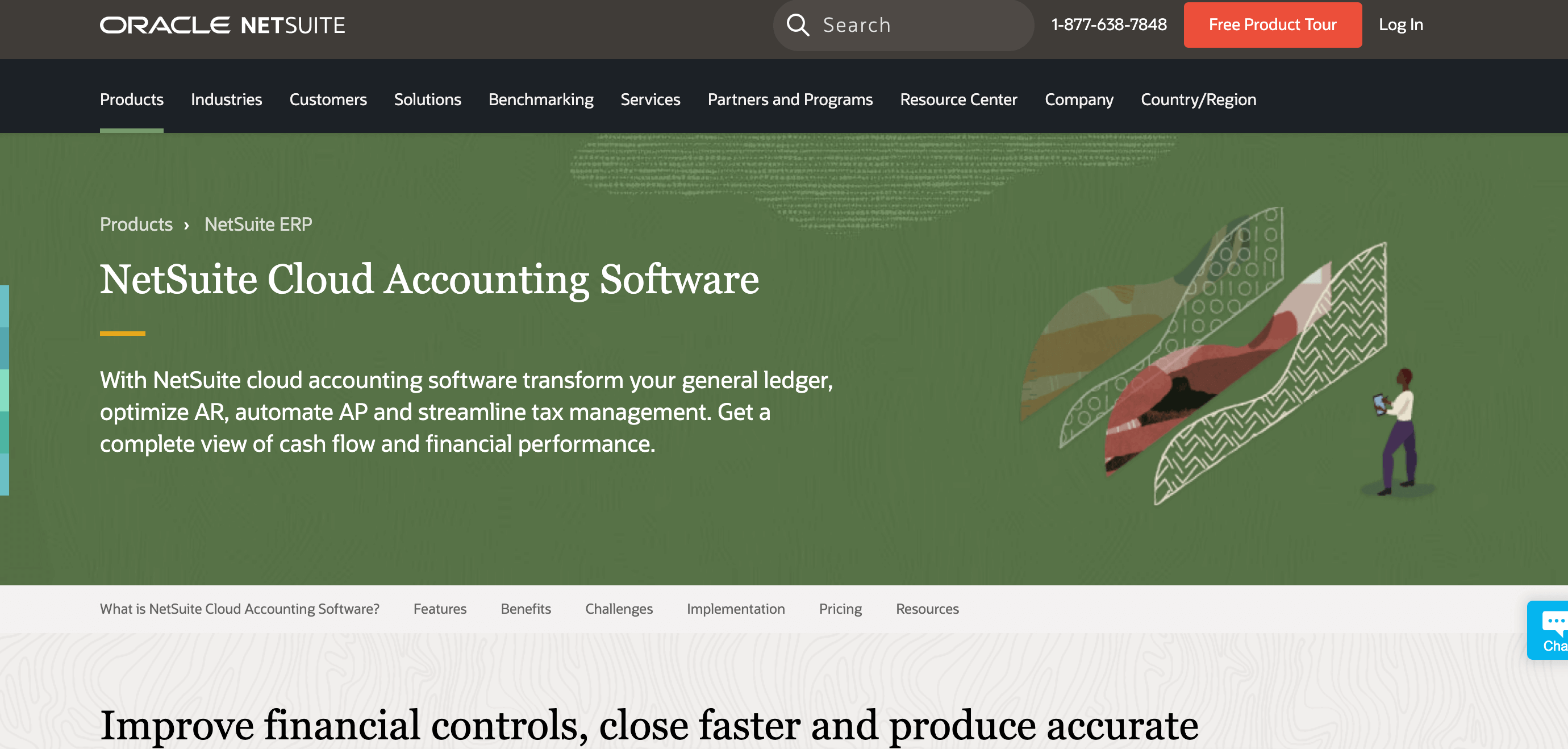 By utilizing NetSuit accounting cloud-based software, you can improve your business's financial control, revolutionize your general ledger, optimize AR, automate AP, and simplify tax management. 
Serving more than 20 industries, including Health and Beauty, Financial Services, Food and Beverage, Energy, Education, and others, NetSuit is known as one of the best account management software. 
Key features NetSuit offers:
Enhance the functionality of reporting and audit trails and customize account types, transactions, and reporting segments with NetSuit's general ledger capabilities.

Get the ultimate cash management tools to optimize cash flow, monitor bank accounts, and manage liquidity. 

Automate and simplify the entire process of invoice delivery. 

Boost efficiency and save time by automating your accounts payable procedures.

Manage domestic and global taxes with an easy-to-use interface.

Benefit from a completely integrated fixed-asset accounting solution.

Use bank payment and payment processing tools to increase collections and generate real-time data insights.
Pricing:
NetSuit users purchase an annual license covering the following primary components: the core platform, optional modules, and the number of users. Contact NetSuit to get a custom quote for your business.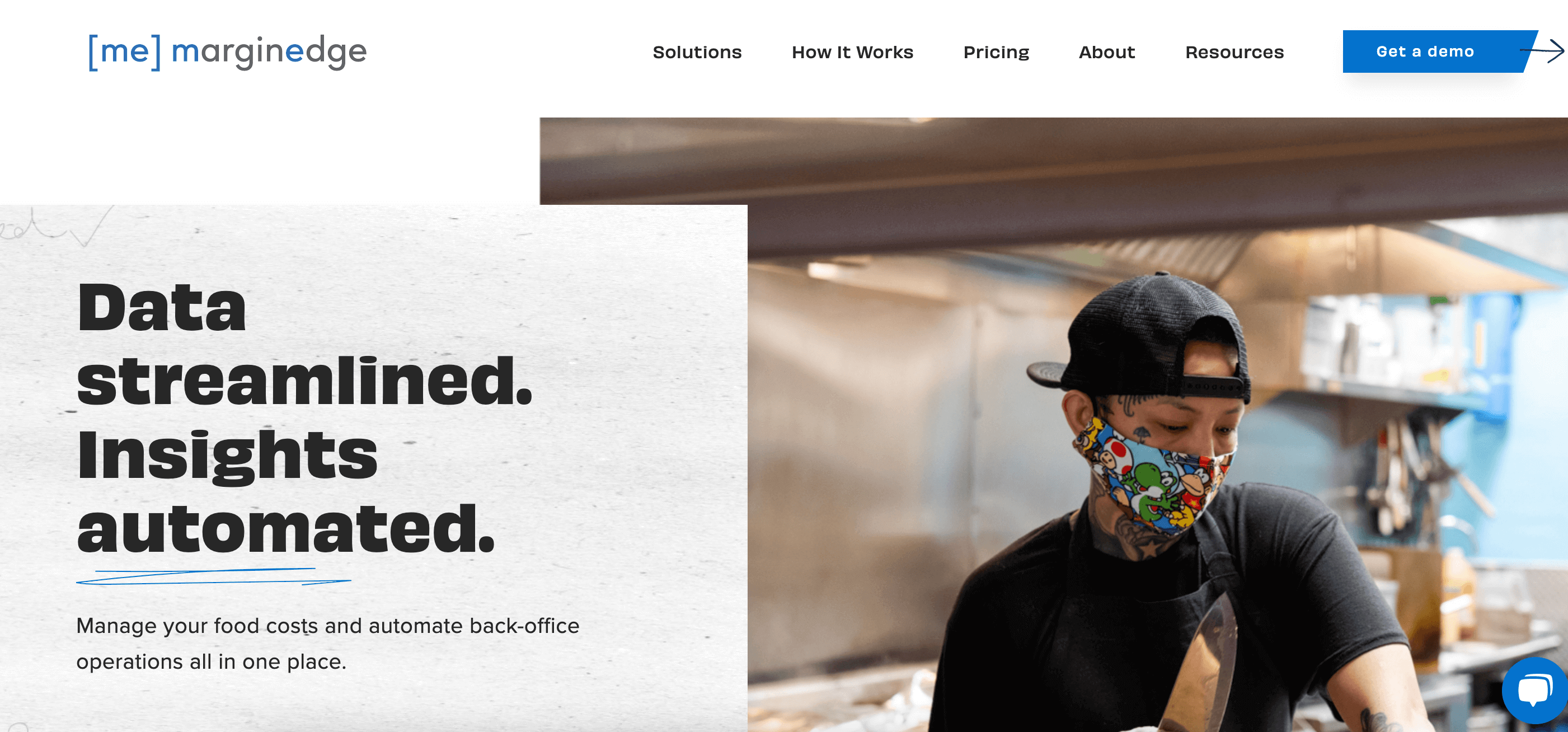 MarginEdge is recognized as one of the best automated accounting software for restaurants. It's a comprehensive solution for streamlining and simplifying your restaurant's AP processes. 
Key features MarginEdge offers:
Automate accounting processes and reports so there is no need to enter invoice data manually. If there is a need for a client-specific invoice, free HTML invoice templates can come in handy.

Exclude any transaction fees and enjoy the convenience of processing line-item details of your invoices within 24 hours. 

Manage all your invoices in one place and have options to sort them by date, vendor, and payment status. 

Monitor and control all of your financial processes with the help of powerful reports.

Expand your client base without incurring additional labor costs. 
Pricing:
MarginEdge offers two paid plans: 
AP Automation – $100 per month.

AP Automation + Restaurant Management – $300 per month.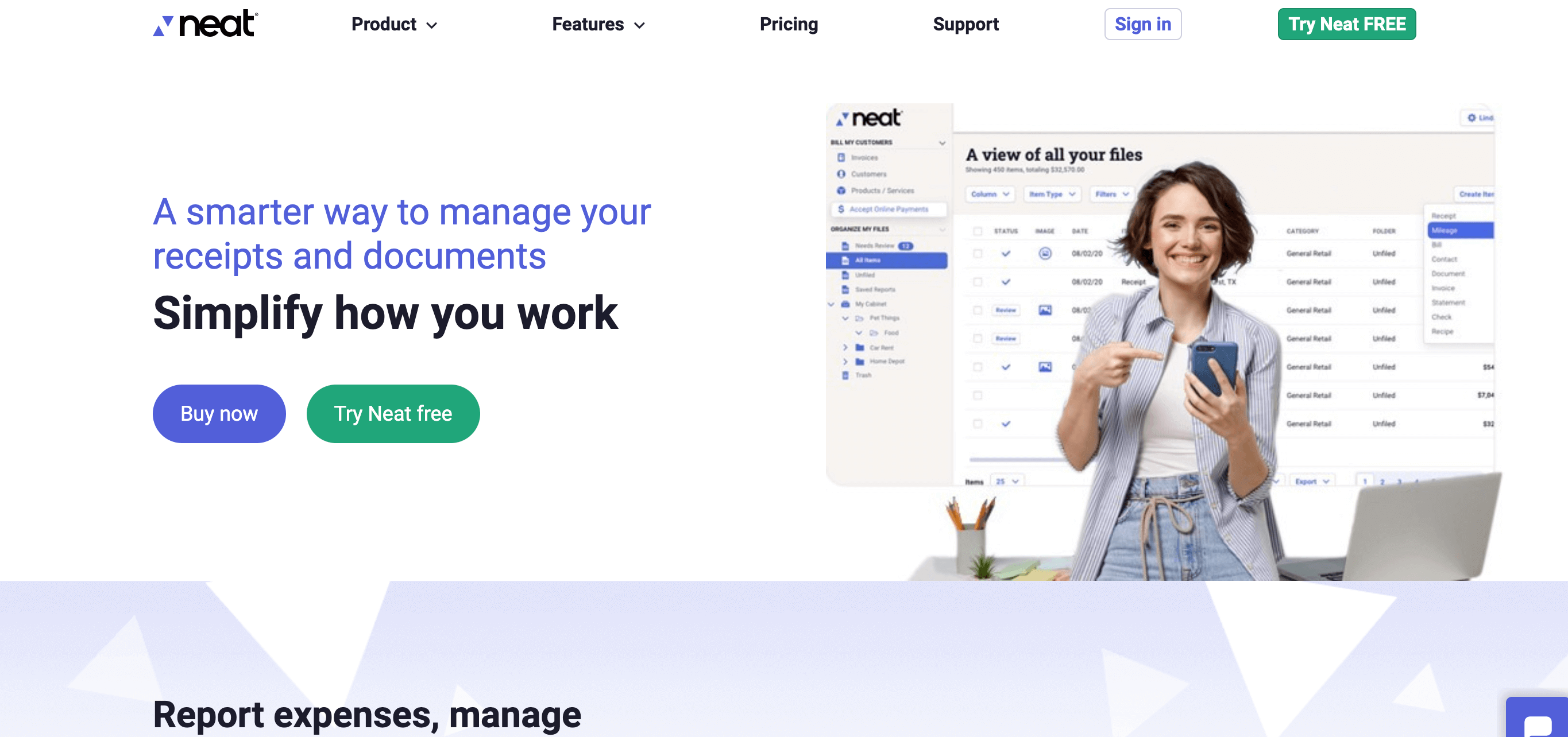 Looking for a smarter way to organize your business receipts and documents? That's what Neat can help you with. 
Over 2 million people have trusted Neat due to its 20 years of experience and enhanced security, data protection, and affordable solutions. 
Key features Neat offers:
Track your data from any device. 

Manage all your paper receipts, bank transactions, invoices, and email data in a single-screen dashboard.

Maximize your business deductions and ensure audit-profit records with a tax solution that automatically tags expenses and retains records. 

Make sure that your customers' data is 100% backed up. 

Get 24/7 assistance from the support team.

Benefit from the solid security features with limited personnel access.
Pricing:
Neat automated accounting software offers three plans to transform the way you manage and organize your business:
Neat – $200 per year; use the core platform for document management with unlimited file storage, bank-level security encryption, and unlimited email and chat support. 

VIP Service package – $250 per year; get everything included in the Neat plan, plus premium help from a specialized support team.

Automated Insights – $400 per year; in addition to VIP service, you'll be provided with real-time accounting and reports.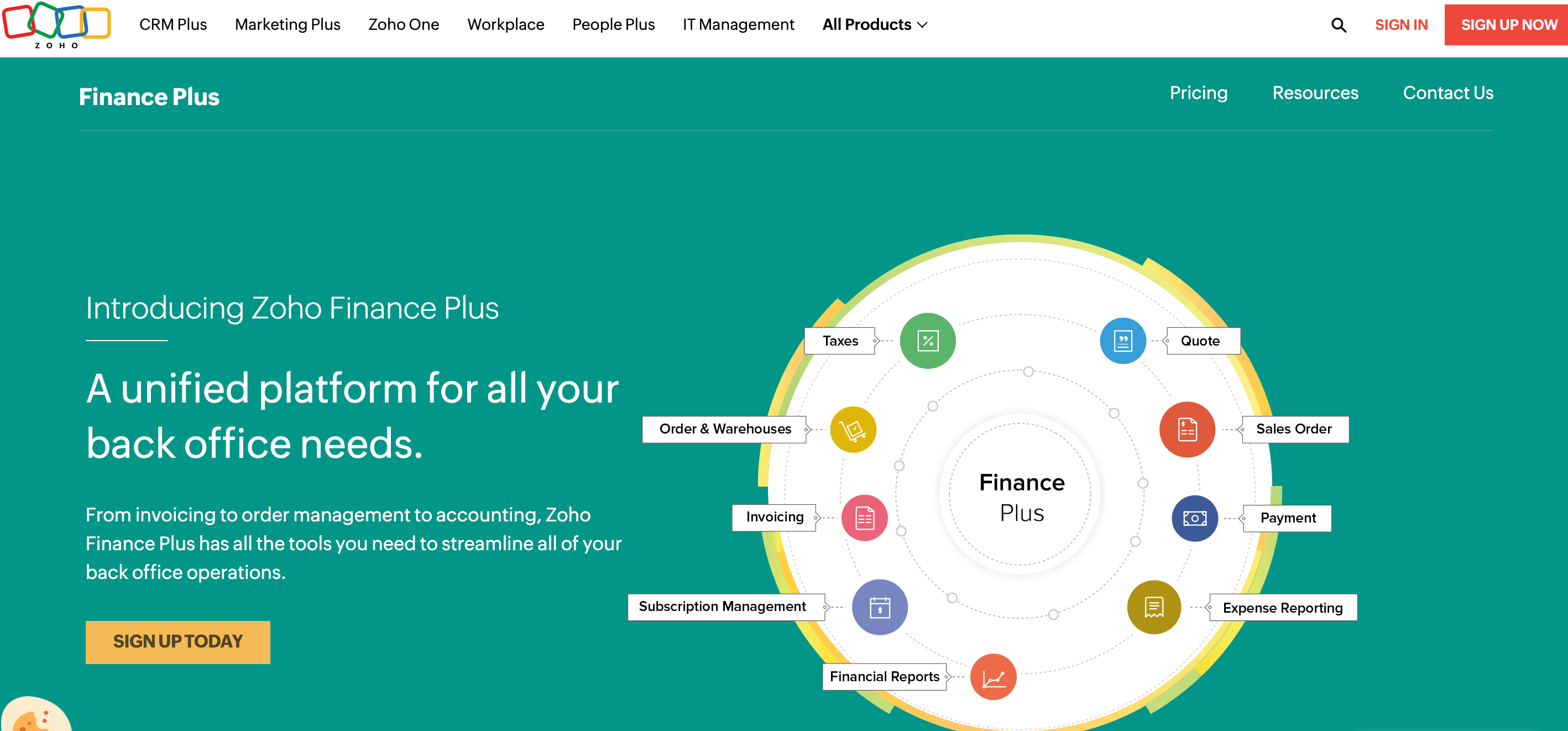 Zoho Finance Suite is a unique and powerful accounting cloud-based software suite chosen by over 80 million users globally. It offers over 45 integrated apps for various sectors like Sales and Marketing, Finances, Customer Service, HR, IT management, and more. 
Zoho Finance Plus provides a great range of apps for small business bookkeeping, which can manage, connect and automate your business processes. 
Key features Zoho Finance Plus offers: 
Integrate multiple apps seamlessly, meaning your data is automatically updated across all the other apps.

Improve the quote-to-cash process.

Use the Zoho Expense tool to simplify the reimbursement approval process by automating the workflow and enabling your employees to submit expense claims easily. 

Categorize all expenses into the appropriate accounts.

Manage multiple users across various departments within a single administrative console.

Adjust your subscription from accepting recurring payments to handling customer subscriptions.
Pricing:
Zoho offers simple and affordable pricing and just one plan – $249 per month/per organization, with access to ten people.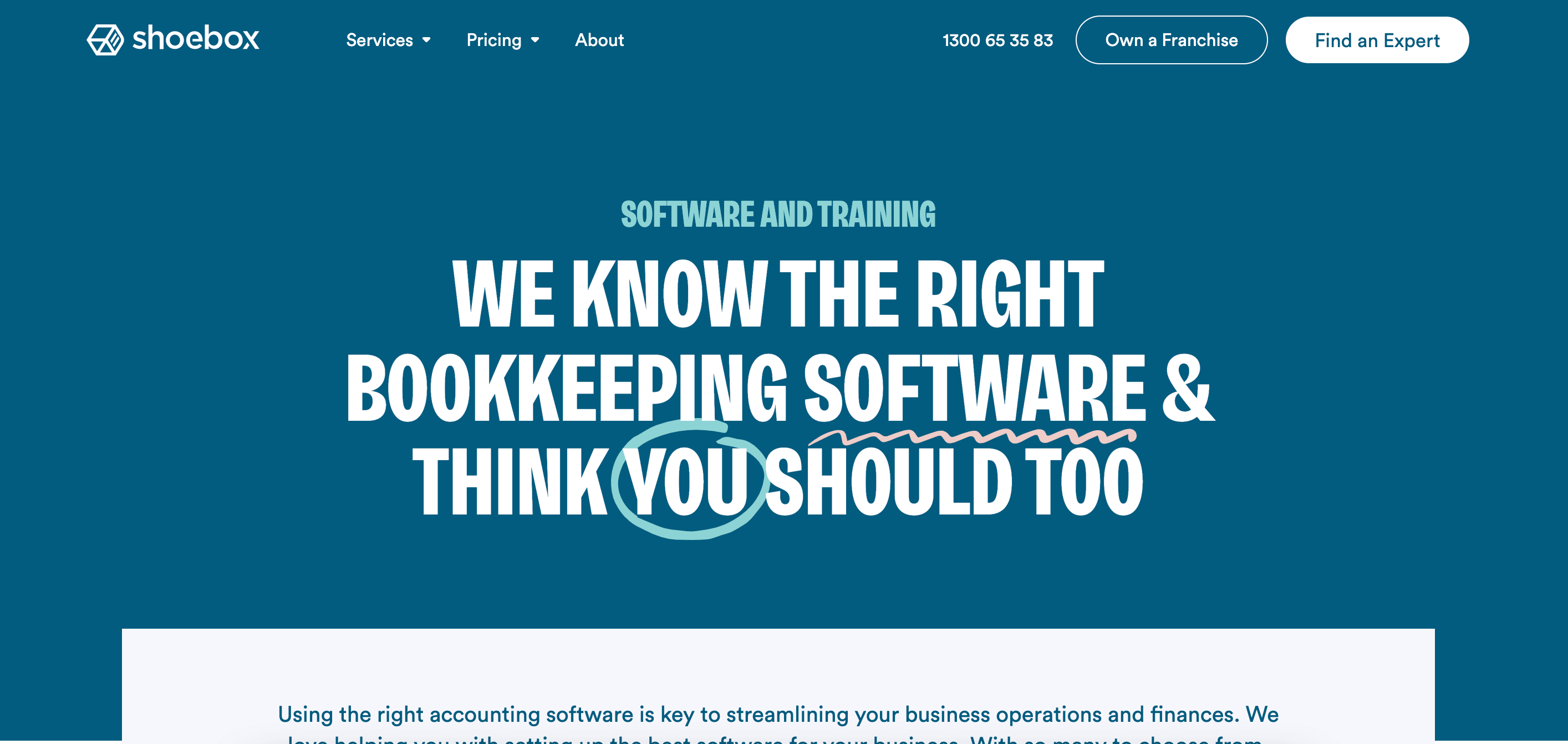 Over 1 million users have taken advantage of working with Shoeboxed accounts management software.  Join them and let your business save time by scanning receipts, generating expense reports, and reclaiming multiple hours every week on autopilot. 
Apart from services like bookkeeping, payroll management, tax, and accounting, Shoeboxed also provides software training. 
Being professional bookkeepers and accountants with high qualifications, the Shoebox team is ready to take your accounting skills to the next level.
Key features Shoebox offers: 
Add your expenses on the go. Capture receipt images instantly from anywhere and utilize the GPS feature of your phone for effortless and precise tracking.

Import receipts from your Gmail account to Shoeboxed automatically.

Create a digital database of your clients using business card management tools.

Generate comprehensive expense reports available on the web and your mobile devices.
Pricing: 
Shoeboxed offers three plans which you can purchase monthly and annually:
Startup – $18 per month. 

Professional – $36 per month.

Business – $54 per month. 
Pay annually and save up to 20%.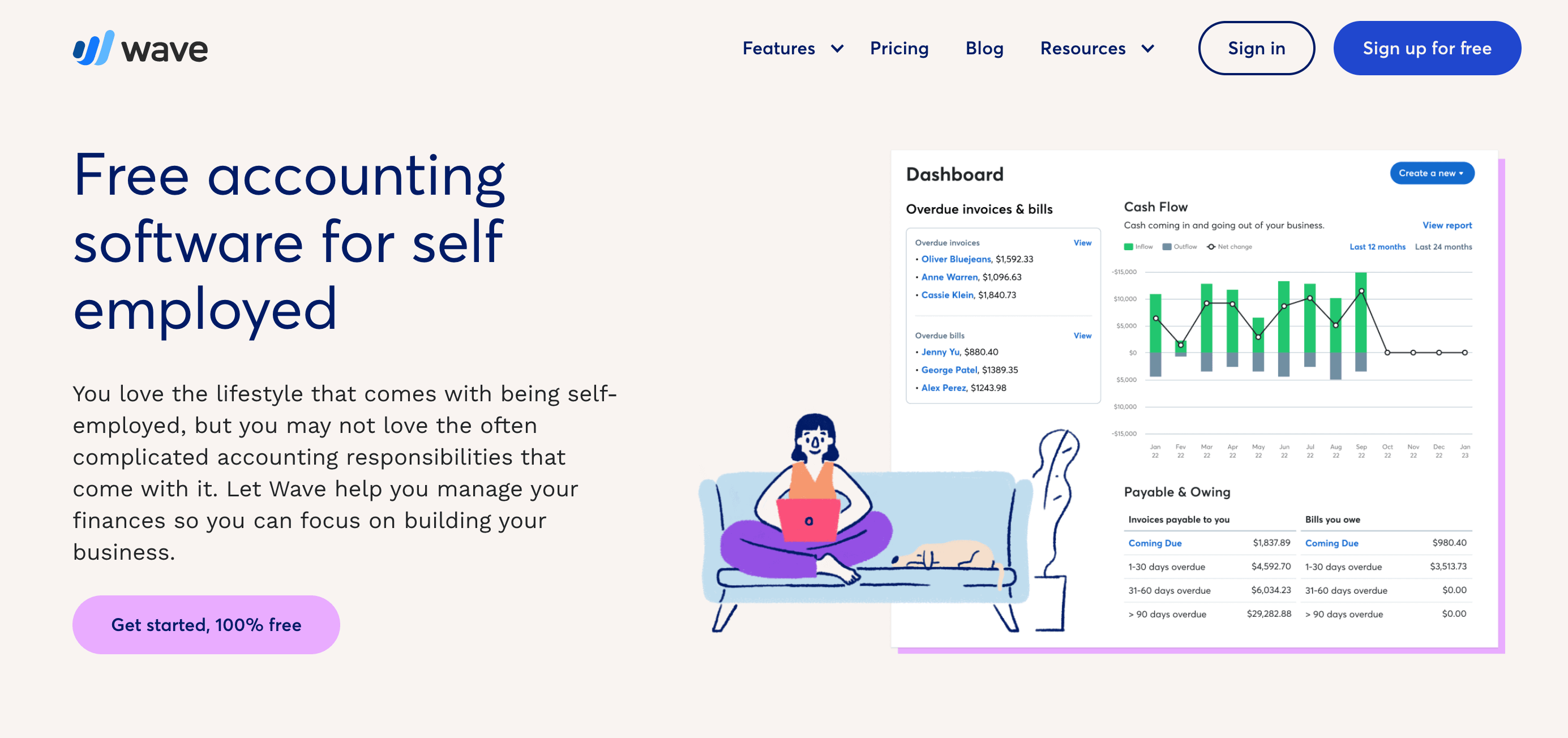 Wave is one of the top free small business accounting software which enables you to organize your finances in the simplest yet efficient way. With a focus on the North American market, the program has helped over 2 million small business owners take control of their finances. 
Wave gives you access to a user-friendly dashboard so you can form a complete picture of your business results and manage an in-house team of bookkeeping, accounting, and payroll coaches. 
Key features Wave offers: 
Use easy and free invoicing software to save time, get paid, and manage customer information less stressfully in one place.

Streamline online payments and cash flow and simplify fee structure with low rates and no hidden fees. 

Get paid within 1-2 business days using credit card payments and within 1-7 business days in case of bank payments. All the major cards are accepted. 

Benefit from an easy and accurate payroll, paying with one click. 

Get personalized help from Wave advisors. 
Pricing: 
Wave offers two free plans and three paid plans based on the company's revenues and requirements:
Invoicing – 100% free.

Accounting – 100% free.

Payments – 2.9% + $0.6 per one transaction, 3.4% + $0.6 per AMEX transaction, and 1% fee for bank transactions. 

Payroll – $40 per month for tax service states and $20 per month for self-service states.

Advisors – $149 monthly for bookkeeping support and $379 one-time fee for accounting and payroll coaching.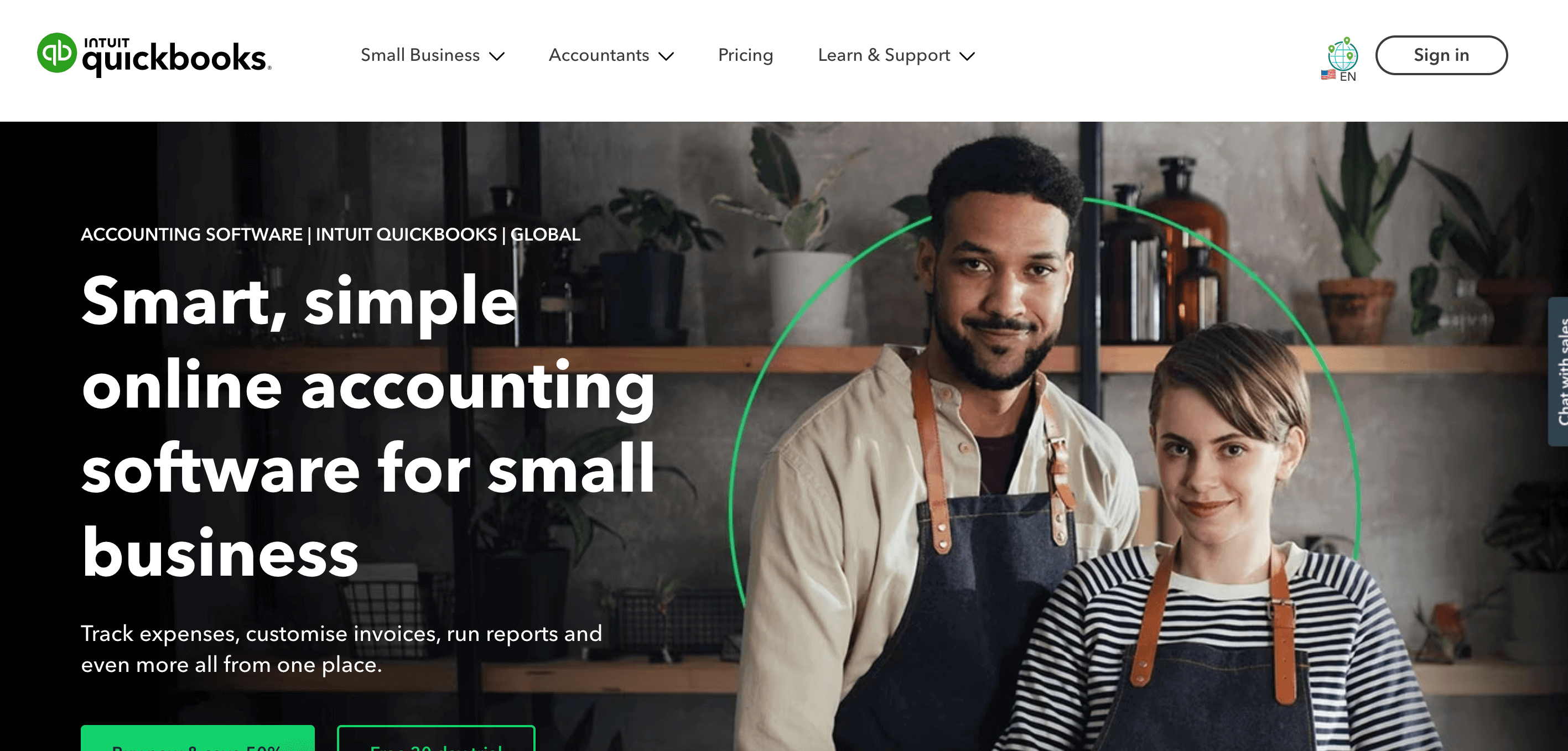 QuickBooks is definitely one of the best account management software for small and medium-sized businesses. The tool allows you to track and handle all your financial operations – from bank transactions to expenses and more. 
QuickBooks is available in both desktop and online versions and offers a range of affordable pricing plans to meet different business needs. Try this user-friendly, customizable software to manage your finances more effectively. 
Key features QuickBooks offers:
Organize and manage your bills online and keep up with due dates.

Get detailed tracking of your expenses. 

Uncover tax deductions automatically.

Calculate project profitability and job costing.

Track the inventory with real-time updates and reports easily.

Do incredibly fast invoicing with QuickBooks smart invoicing software.

Benefit from their exclusive app for small business bookkeeping

.

Integrate your system with dozens of third-party applications.
Pricing:
QuickBooks provides you with the opportunity to take a test drive and see this powerful accounting program software in action for free. Apart from the test drive, you can go with one of these paid plans:
Simple start – $15 per month. 

Essentials – $27 per month.

Plus – $42 per month.

Advanced – $100 per month.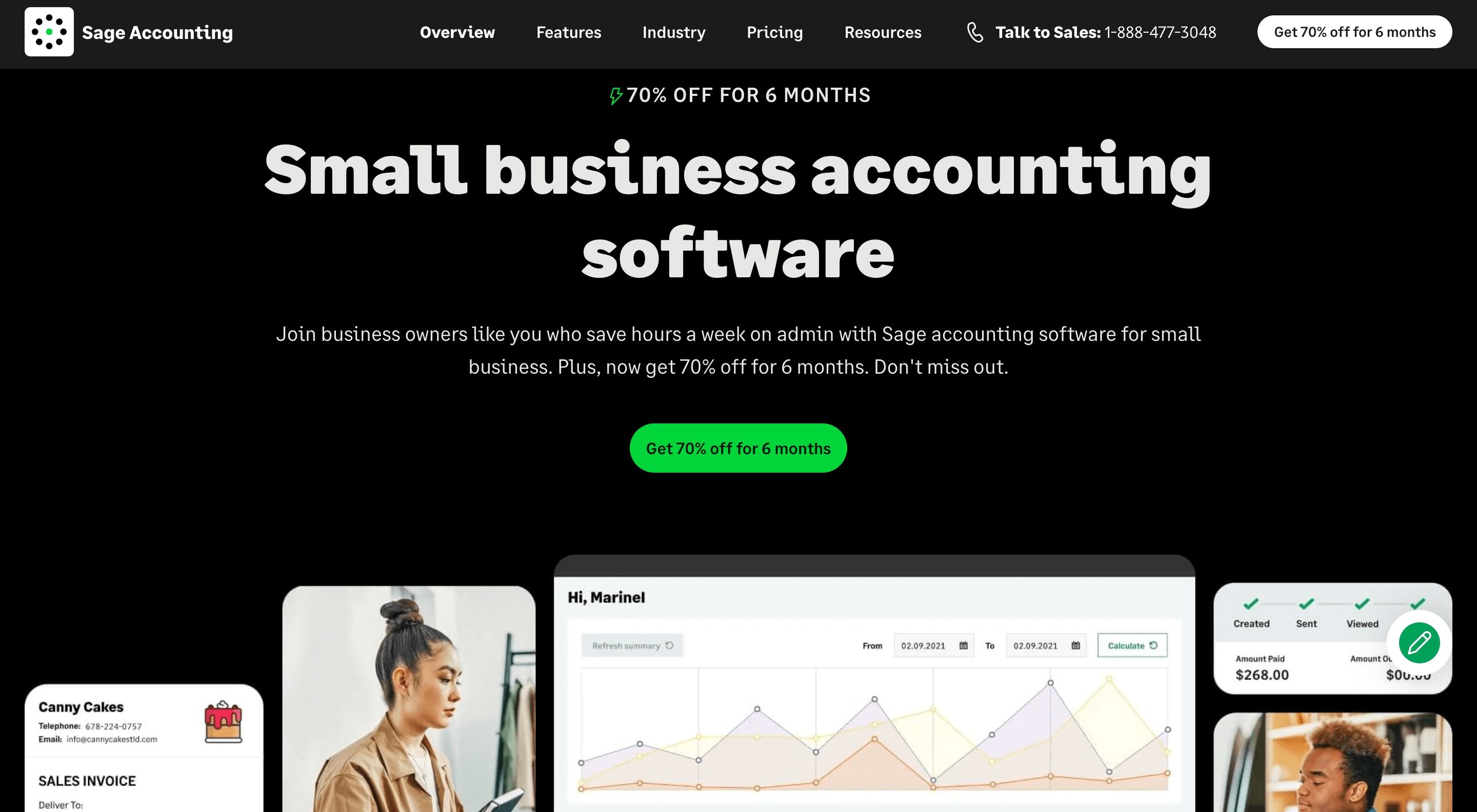 Sage deserves the title of the best startup accounting software. Its user-friendly interface is clear and simple, even for those who have no experience in accounting.
You can integrate Sage with other applications, such as CRM systems, payment gateways, and eCommerce platforms, to enhance your business operations and improve efficiency. 
Key features Sage offers: 
Set up and start quickly and effortlessly from anywhere, on any device, at any time.

Save time and reduce errors with an intuitive and easy automation process.

Create, send, and track invoices automatically. 

Integrate with Stripe to provide quick and trusted payment options so your customers can easily pay you.

Connect your bank account to track your expenses automatically and securely. Save even more time when you snap and post invoices and receipts with AutoEntry.

Stay up-to-date on your accounts in real time. An insightful dashboard shows you what's coming in and what's going out. 
Pricing:
Sage offers two plans which include all the essentials and can be canceled or upgraded at any time:
Sage Accounting Start (perfect for solopreneurs and startups) – $10 per month. 

Sage Accounting (perfect for small and medium businesses) – $25 per month.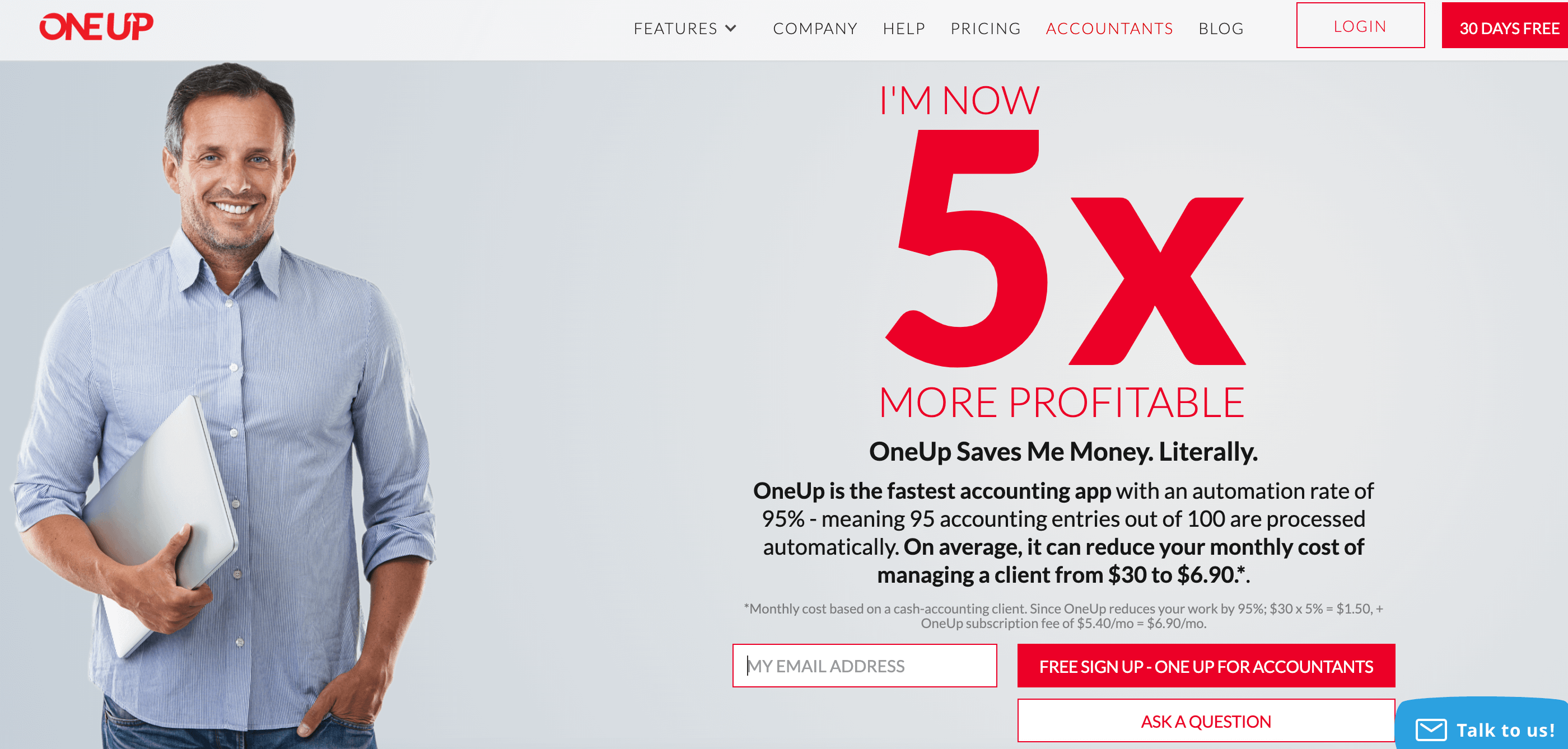 OneUp is cloud software for accountants designed to automate your accounting entries, saving time and money. 
The program boasts an impressive automation rate of 95%, making it the quickest accounting app available. OneUp is able to reduce the average monthly cost of managing a client from $30 down to $6.90.
Key features OneUp offers:
Get a full-cycle solution for your invoicing processes; OneUp invoicing instantly posts all your sales and payments into your books.

Receive daily updates on your cash flow and profit information, staying on top of your finances.

Calculate sales tax for every period so you know what needs to be paid exactly.

OneUp inventory automatically records all inventory movements in your books in real time.

Track your sales performance by employee and period and monitor your sales efficiency anytime.
Pricing: 
You can start with a 30-day free trial to test OneUp's best accounting software capabilities. 
Then, you'll have to choose among the following paid plans:
Self (1 user, all features, no support) – $5 per month.

Pro (2 users, all features, 1-to-1 support) – $19 per month.

Plus (3 users, all features, 1-to-1 support) – $29 per month. 

Team (7 users, all features, 1-to-1 support) – $69 per month. 

Unlimited (unlimited users, all features, 1-to-1 support) – $169 per month. 
Conclusion
The accounting software market comes with various notable options, each with unique features, terms, and special offers. Choosing the right accounting program for your solo business, startup, or small company might be really challenging.
Luckily, with this guide on the top accounting cloud-based software, you can make an informed decision based on your specific business needs and the scope of financial tasks.
If you want to add your accounting software to this list, drop us a line with the product's details. After a quick review, we'll decide whether it's a valuable addition.