Are you an ambitious eCommerce entrepreneur looking to start your business online?
Setting up an online store is a challenging process, requiring a lot of time, effort, and resources. However, using open-source platforms like WooCommerce, you can build a high-performance custom website quicker and with smaller investments than traditional development. 
But what if you lack expert WooCommerce knowledge and skills? Luckily, you can enlist the support of the top WooCommerce developers, who'll help you provide your customers with an exceptional shopping experience. 
All you need to do is to get in touch with a dedicated agency that'll take care of all technicalities of your online store. A team of top-notch WooCommerce developers will help you create and maintain and, if necessary, update your eCommerce site.
We've compiled a list of the most reliable and experienced WooCommerce development companies. Read along and choose the best-fit team based on your needs. 
Benefits Of Hiring Professional WooCommerce Developers
Cost-effective option:

Hiring a team of WooCommerce experts will help you save your budget and gain a workable online store pretty fast.

Less headache:

From growing your business to establishing beneficial partnerships—you have multiple things to handle. Qualified developers will manage all your technical requirements, allowing you to focus on strategic tasks. 

Enhanced functionality:

When you have WooCommerce expertise at your fingertips, your store will include the latest eCommerce features along with comprehensive payment integrations and improved online security. 

Customization:

Professional WooCommerce designers will help you develop custom themes and plugins, offering an exclusive purchase experience to the customers.

 
The Best WooCommerce Development Companies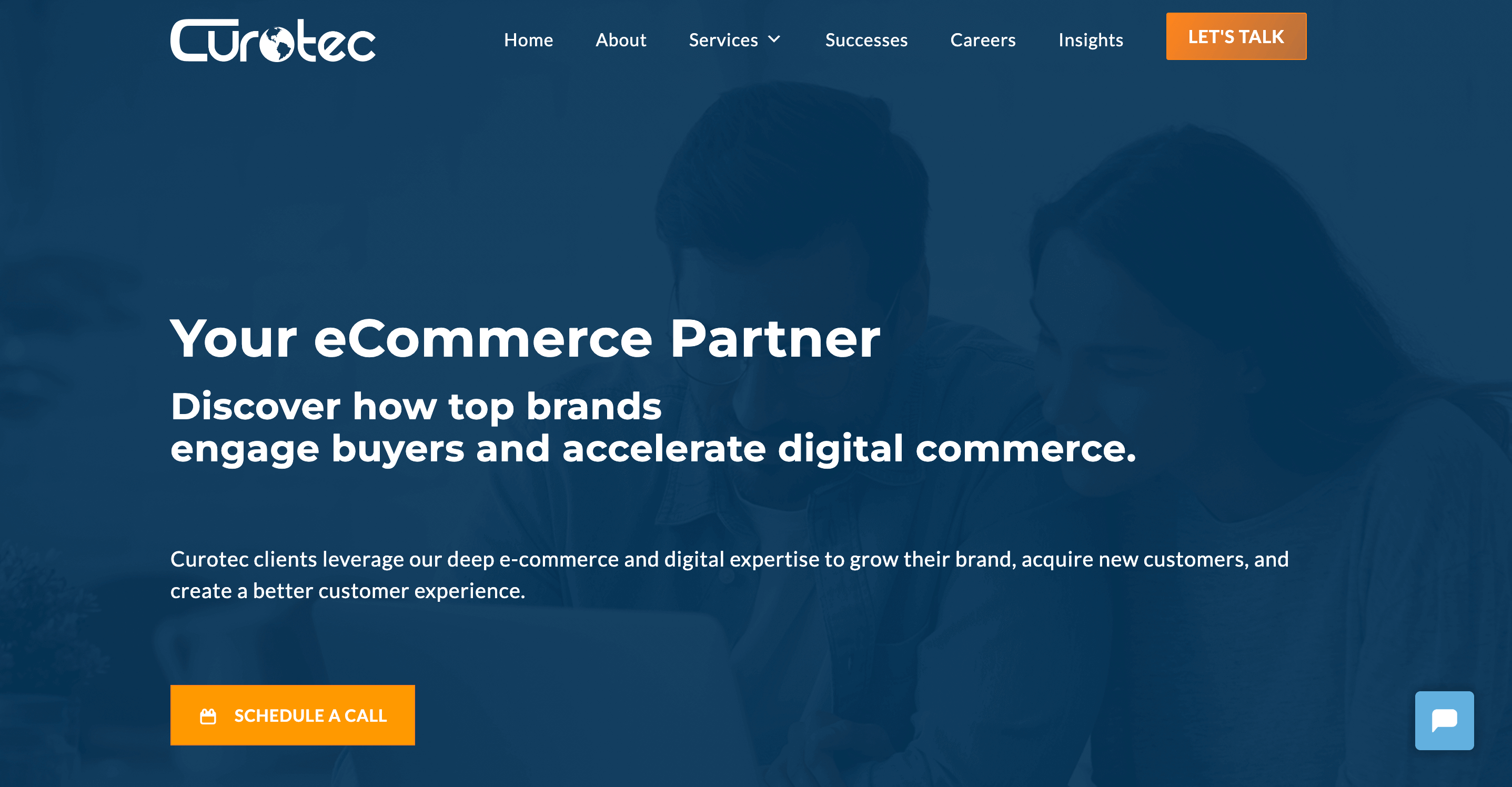 One of the best-in-class IT companies, Curotec offers unparalleled eCommerce development services to take your brand to a new level. Infusing innovation and excellent project execution, this Philadelphia-based team has a strong clientele spread all around the globe, from venture-backed startups to Fortune 500 enterprises.
Their top-tier WooCommerce developers offer digital initiatives and customized solutions to help you increase your store's visibility and convert every prospective buyer to a regular customer. 
With its digital expertise and in-depth WordPress and eCommerce knowledge, Curotec prepares the blueprint of your entire journey from strategy to execution. The company provides a full spectrum of services, including website development, site speed, and performance optimization, re-platforming, user experience design, digital marketing, backend integration, analytics, multi-currency and localization, and eCommerce security.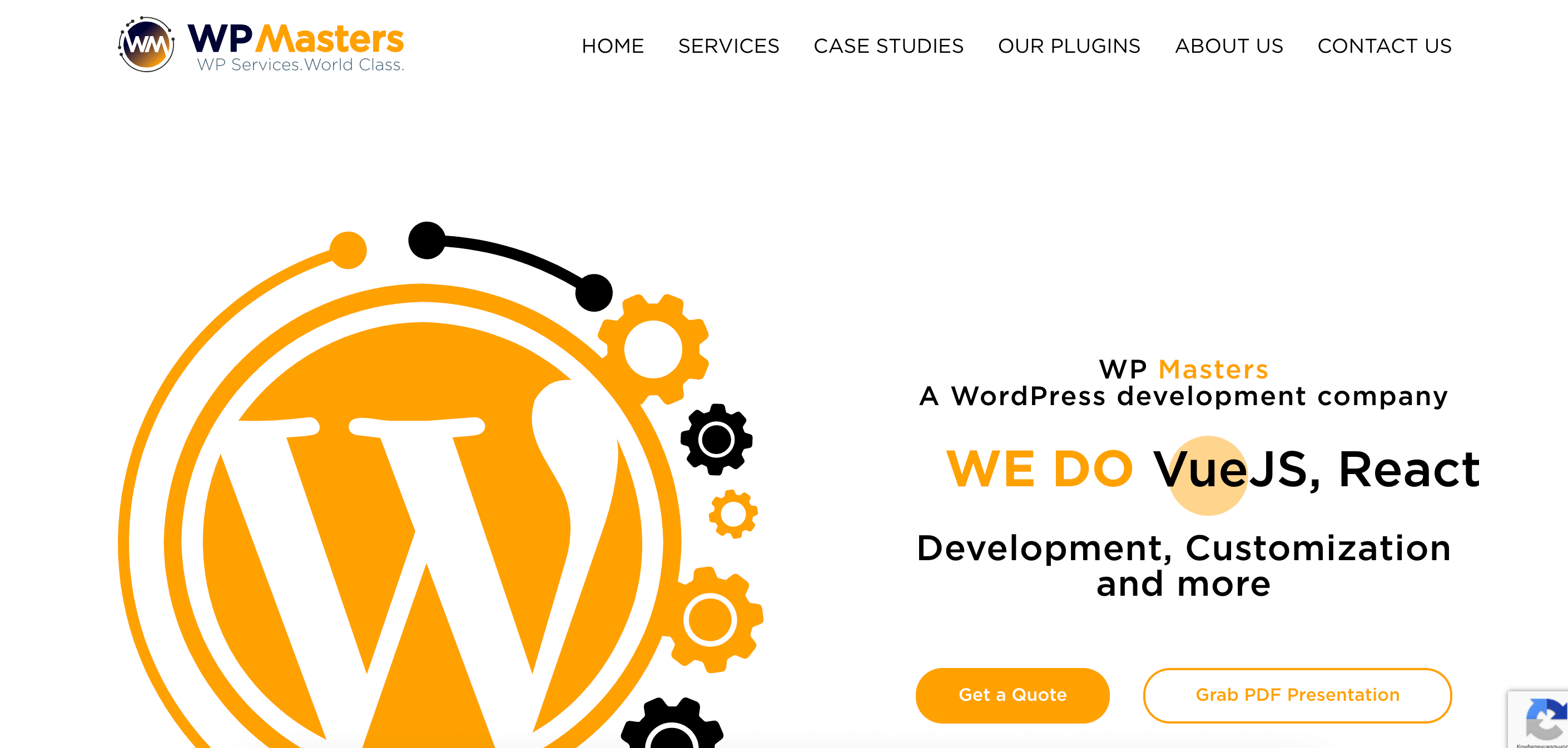 WP Masters is a prominent WooCommerce development company that will help you fulfill all your eCommerce-related needs. This German-based software development firm is the hub of experienced experts in the fields of WooCommerce, WordPress, API integration, front-end development, site optimization, and other areas. The company also comes with solid experience building multi-vendor solutions and plugins. 
Friendly and responsive, WP Masters' team offers the most appropriate web solutions based on your business requirements. They'll help you create a fantastic online shop where you give your customers an excellent user experience. With accessible payment gateways and complete integration, your website will be ready to receive instant payment for your products and services. 
Founded in 2019, the company has already completed 300+ successful projects in various industries, such as Automotive, Airline, Telecom, Educational, Media, Finance, and Event Management, among many others. So whether you want to expand the functionality of your current website or build a new one from scratch, WP Masters are here to help by creating a simple yet user-friendly and flexible website.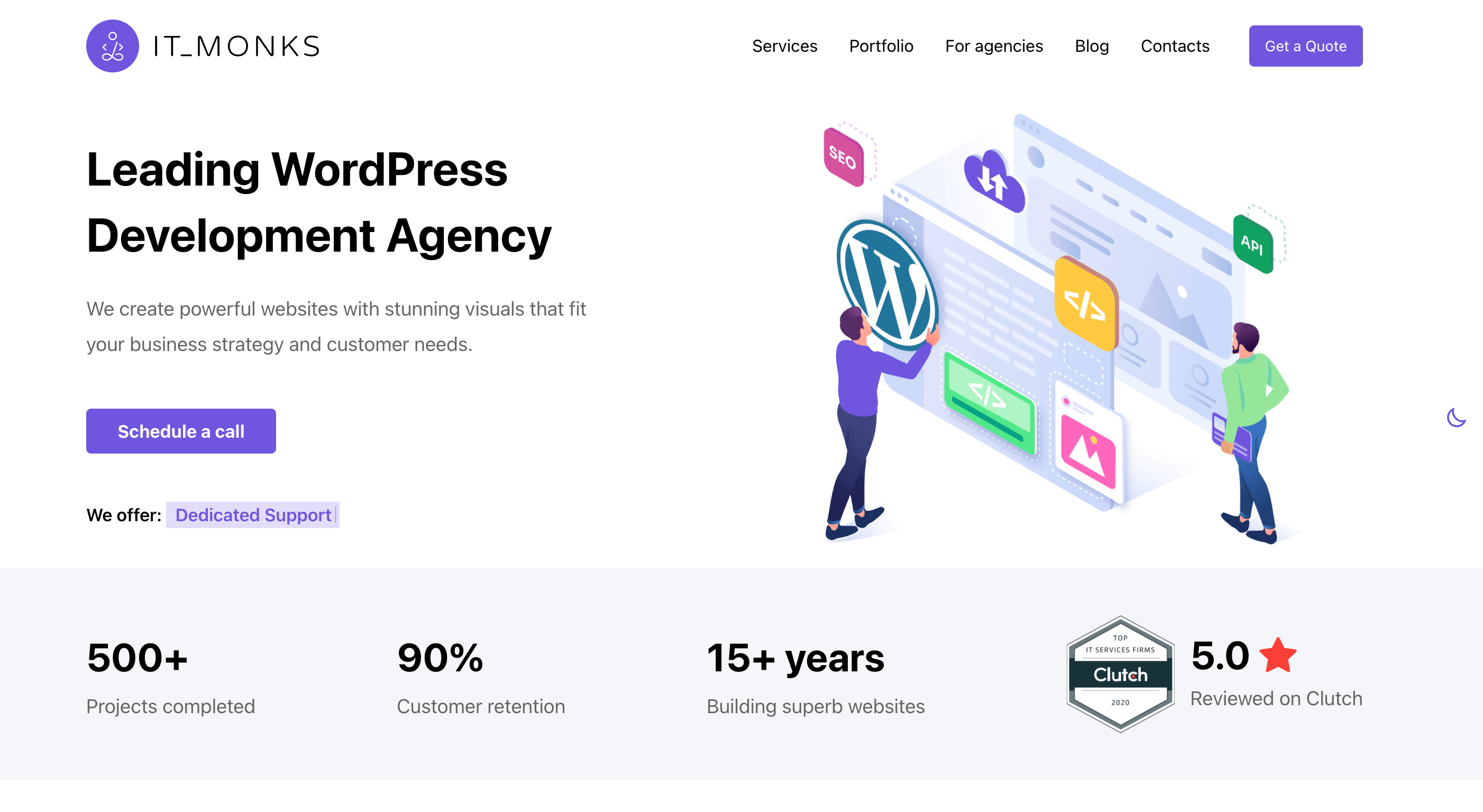 Offering top-level WooCommerce development services, IT Monks is a Poland-based agency that helps clients make their digital product ideas, from MVPs to complex web solutions, a reality. Founded in 2008, IT Monks has already proven itself one of the most reliable IT partners for custom WordPress development.
Having completed over 500 projects during its 15+ years of diligent work, the company has delivered numerous high-performing, complex, and outstanding WooCommerce solutions. Their team has a unique vision and approach to creating beautiful websites that convert and stand out from the crowd. They manage all parts of eCommerce platforms, including front-end and back-end, implementing comprehensive customization and analytics to ensure the best outcome for your project.
IT Monks treat all customers like friends to build long-lasting and strong relationships, maintaining the trust and ensuring clients' satisfaction with the end product.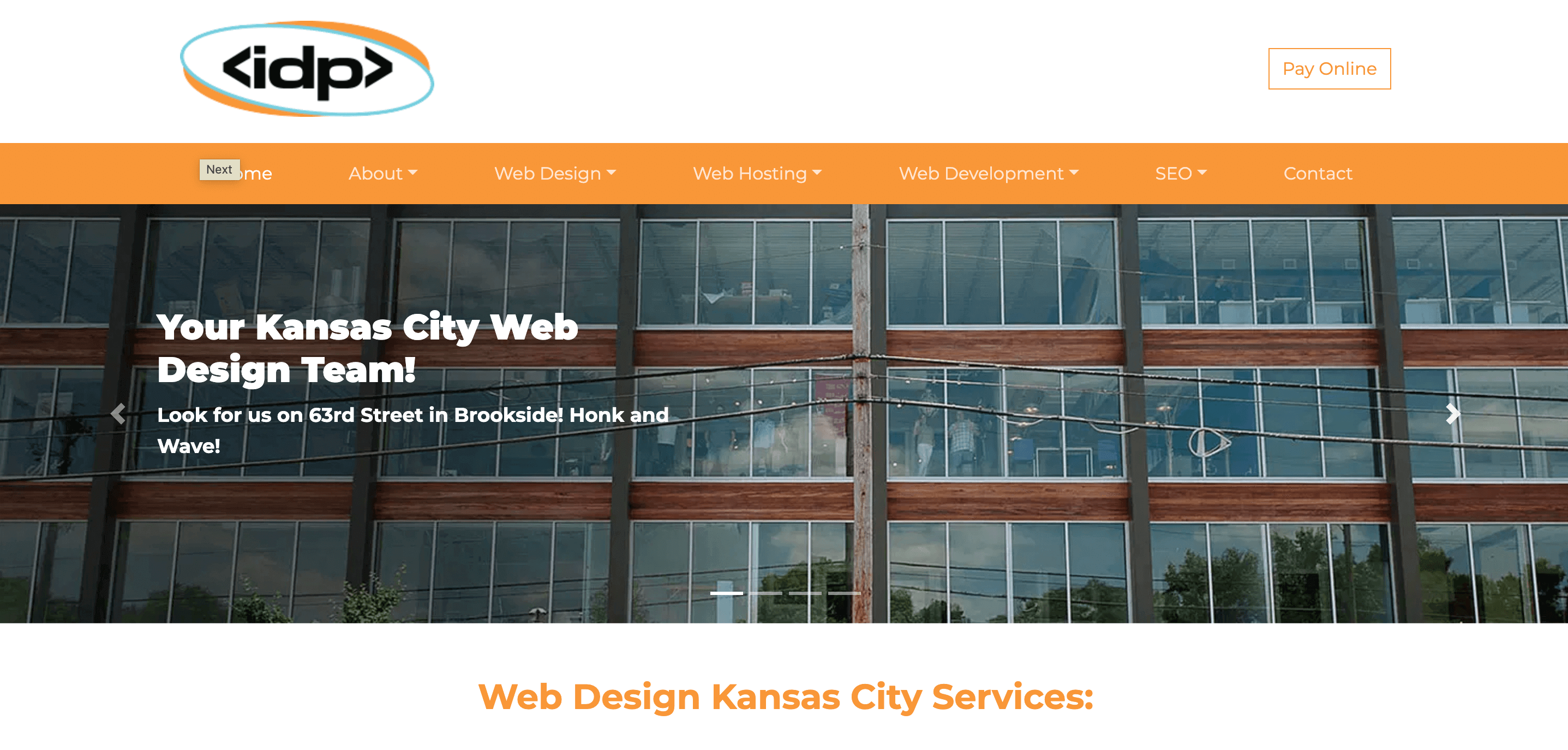 Internet Design and Publishing, Inc. (IDP) is your go-to Kansas City IT partner specializing in creating beautiful and functional websites for businesses of all sizes and across various industries.
IDP's top-tier eCommerce developers possess the necessary knowledge and skills in WooCommerce, Magento, and WordPress to deliver custom online stores and marketplaces, CRM systems, web apps, lead forms, and other web solutions. Their services also include custom WooCommerce plugin development, theme customization, store optimization, and maintenance.
In addition to creating a unique UX & UI for your visitors using the latest design trends and techniques, their professional team will provide you with website promotion and hosting services. The IDP experts also handle all aspects of SEO to generate sales leads, boost efficiency, increase profitability, and solve complex technical issues, resulting in time and cost savings.
Having over 20 years of experience in the industry, IDP has a proven track record of delivering impactful results for its clients, building robust websites, and taking their online presence to the next level. With their ongoing maintenance and support, you can stay calm that your site remains up-to-date and is running smoothly.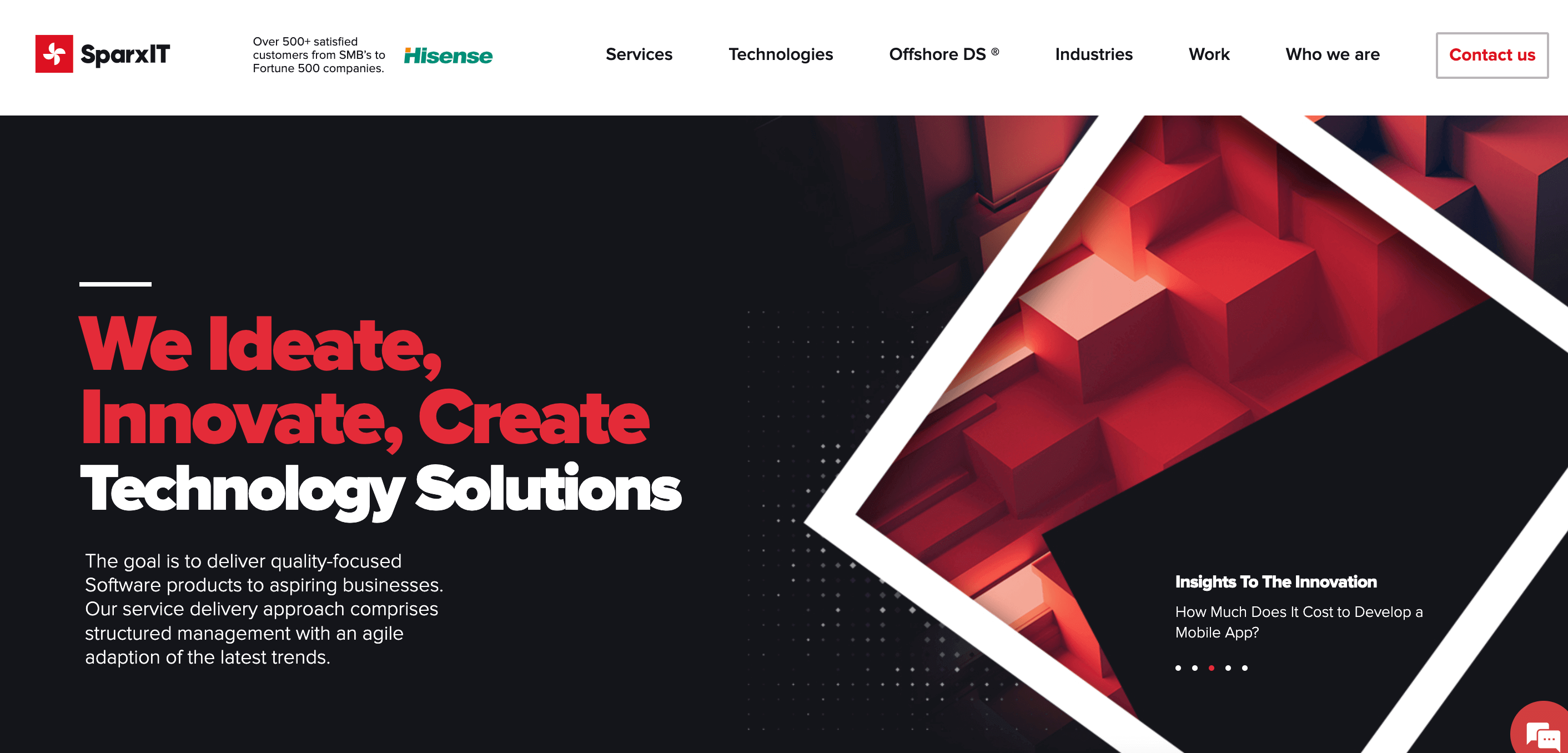 Agile and quality-focused, Sparx IT Solutions has collaborated with more than 500 customers, including small to medium-sized businesses and Fortune 500 companies. Delivering excellent software products powered by the latest technological trends, the WooCommerce experts of Sparx IT Solutions blend cutting-edge technology, expertise, and innovation to guide you on the path of establishing a solid online presence. 
The company offers a variety of website development services, making it the perfect one-stop shop for all kinds of customers. Introducing a problem-solving approach and armed with an efficient tech stack, Sparx IT Solutions delivers mobile-friendly eCommerce web solutions with highly-interactive and appealing UI/UX design.
So, join hands with Sparx IT Solutions and enhance your eCommerce website in no time!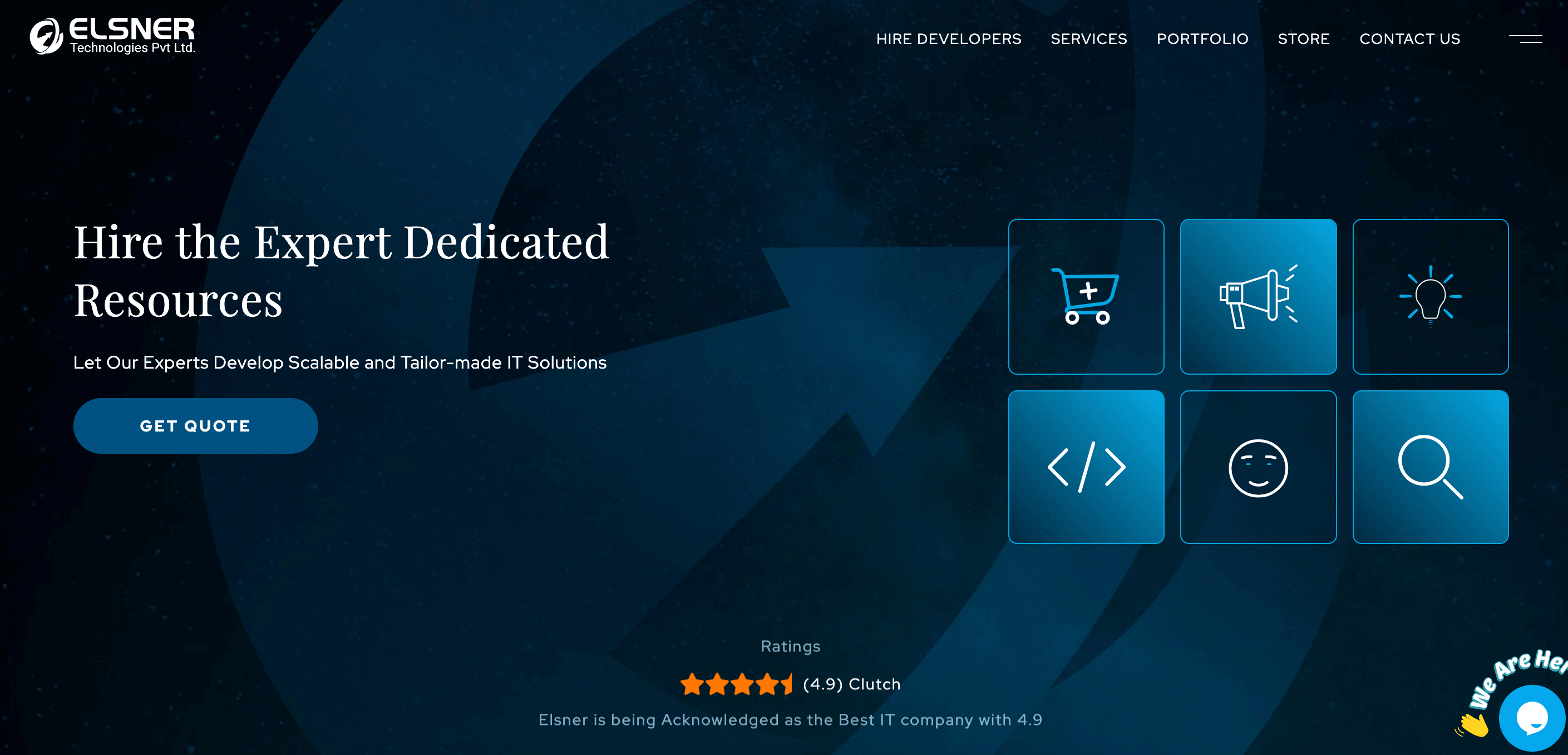 Rendering simple, scalable, and tailor-made IT solutions, Elsner Technologies has served more than 600 clients worldwide, working across diverse industries such as Healthcare, Retail, Food, Furniture, etc.
Coming with more than 14 years of experience in the industry, Elsner rightfully secures a place in this list of the top WooCommerce development companies. 
If you wish to disrupt the eCommerce industry and experience digital transformation, hire the dedicated WooCommerce developers at Elsner and rank at the top of the search engine results whenever people enquire about products and services in your industry. Their team will employ tried-and-tested strategies to boost traffic and revenue to your online business.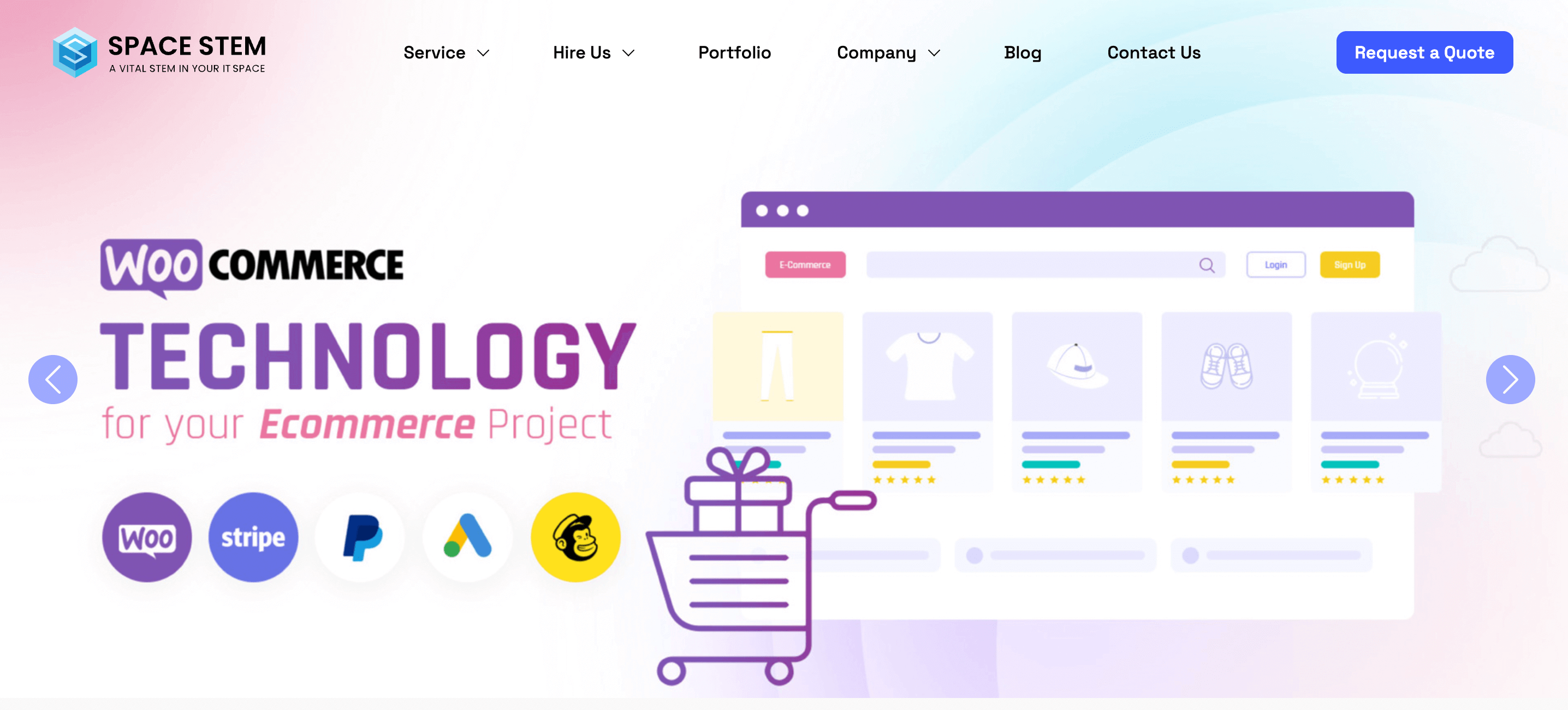 Space Stem Technology is a leading WooCommerce development company that offers innovative and result-oriented digital marketing and web design solutions to businesses worldwide. Headquartered in London, UK, with a global team of experts, Space Stem Technology has been delivering top-notch services since 2012, helping clients grow exponentially in the online marketplace.
At Space Stem Technology, their approach is centered around understanding and addressing the unique challenges eCommerce businesses face. They specialize in designing high-performance and visually appealing online stores that provide seamless user experiences, driving higher engagement and conversion rates. Their experienced marketing experts and WooCommerce developers work collaboratively to create tailored solutions that meet their client's specific business goals.
In addition to their expertise in WooCommerce development, Space Stem Technology also offers a wide range of other services to cater to the diverse needs of their clients. These services include mobile app development, web application development, WooCommerce development, UI/UX design, custom software development, and mobile app development. Their comprehensive suite of services ensures that they can cater to all aspects of their client's digital needs, providing end-to-end solutions that are scalable, reliable, and efficient.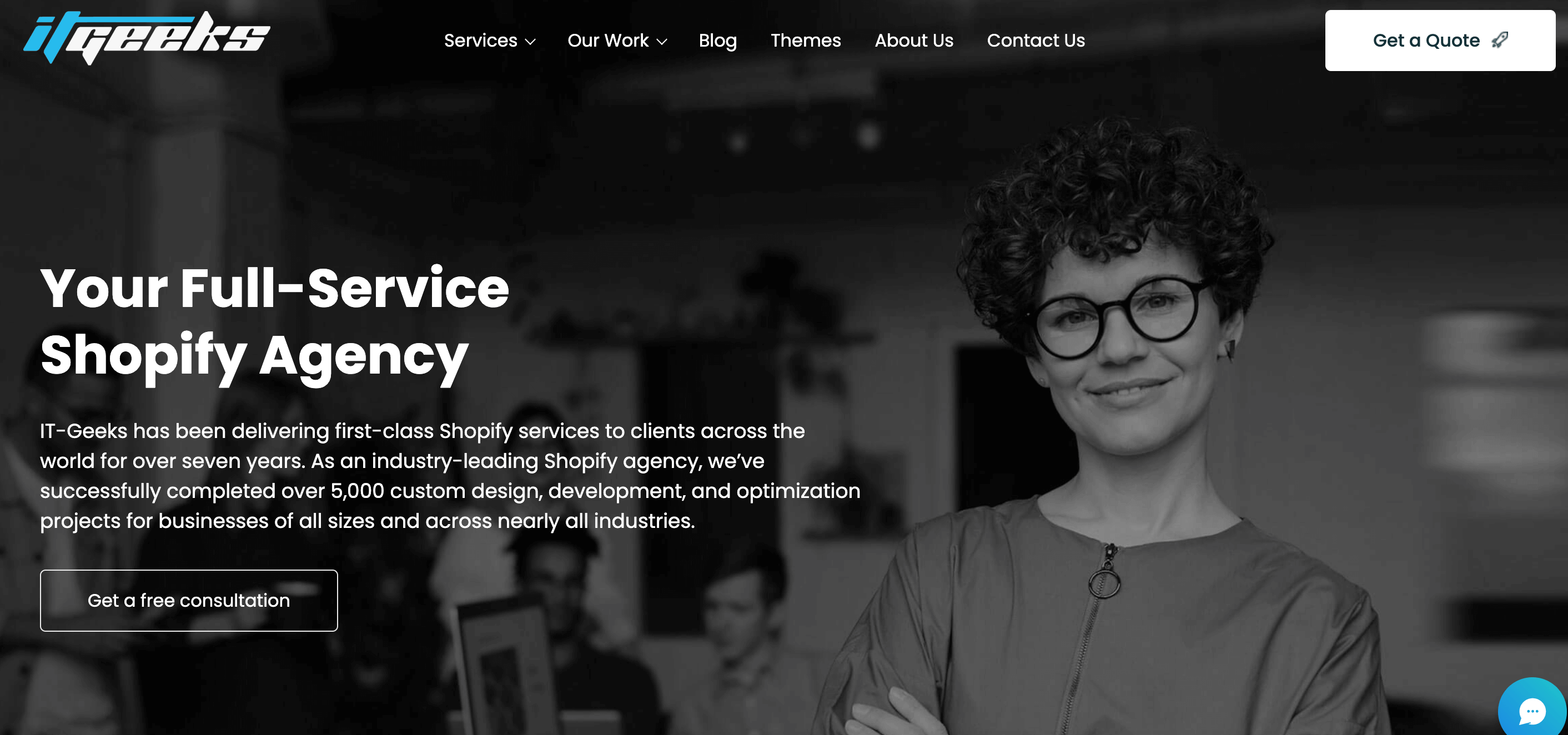 Powered by innovation and driven by results, IT Geeks is a well-qualified website development company that can help you garner more traffic, increase sales, and have an added advantage in the competitive online market of today.
Providing top-rated WooCommerce development services, IT Geeks can help you catalyze your business by designing a highly-functional, responsive website adhering to high standards of technicality and quality. 
With IT Geeks, you can easily set up your store, redesign it or make successful migration possible. Not only this. IT Geeks' developers and designers also ensure that you have zero maintenance issues. In addition, they will walk you through the troubleshooting procedure, ensuring your online business is not hampered.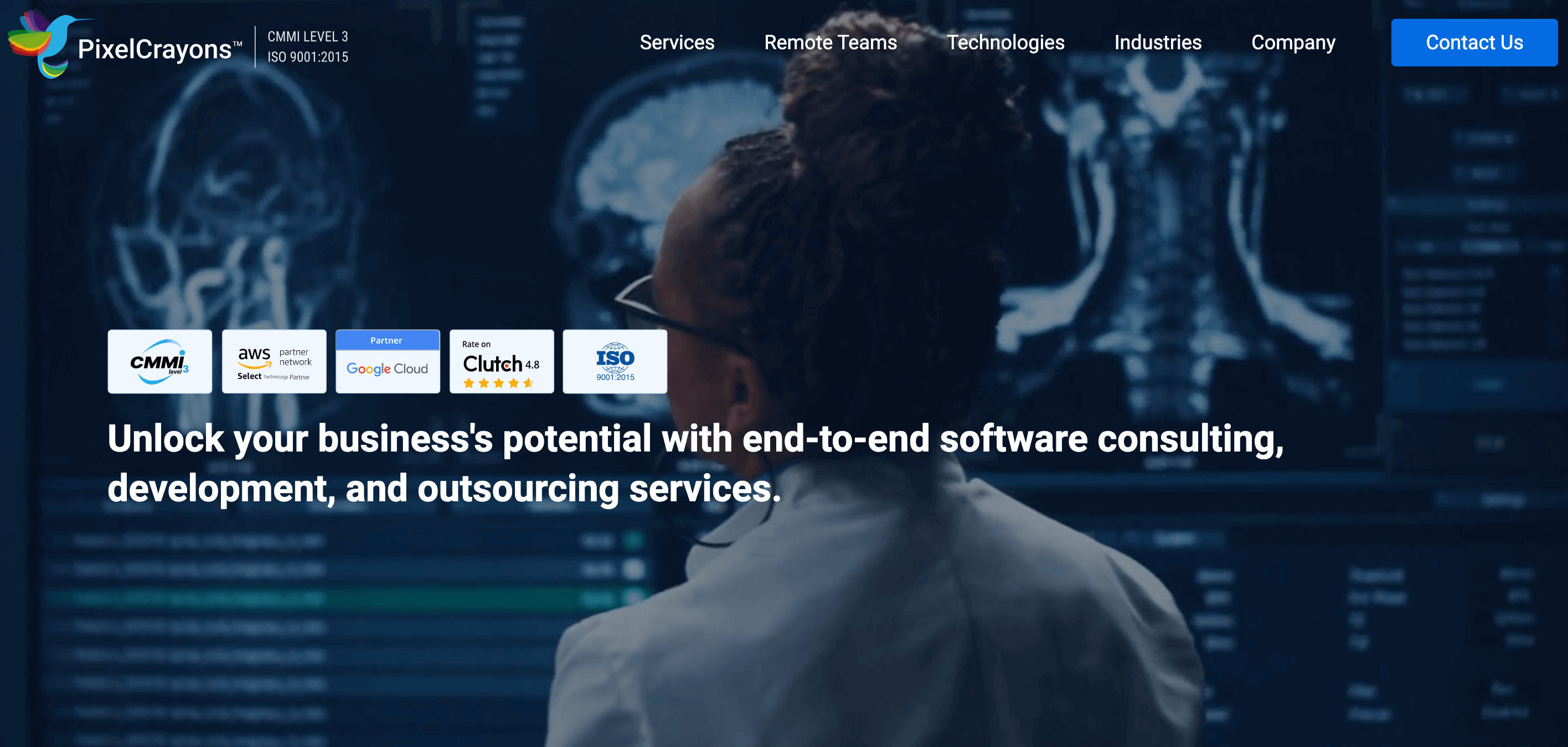 Pixel Crayons provides you with a wide range of consultancy services to transform your business and unlock its true potential.
In addition to applying the latest technologies in its solutions, the company goes beyond and designs a full-fledged strategic roadmap so that your business can grow successfully. The ultimate hub of WooCommerce experts, Pixel Crayons is noted for its in-depth domain knowledge, result-driven approach, high commitment towards work, and strict adherence to deadlines, quality, and security. 
Among its eCommerce development services, the company currently provides eCommerce consulting, digital marketing, online store web design, and implementation. So whether your website needs universal or customized features, Pixel Crayons will help you create scalable, secured, and reliable solutions!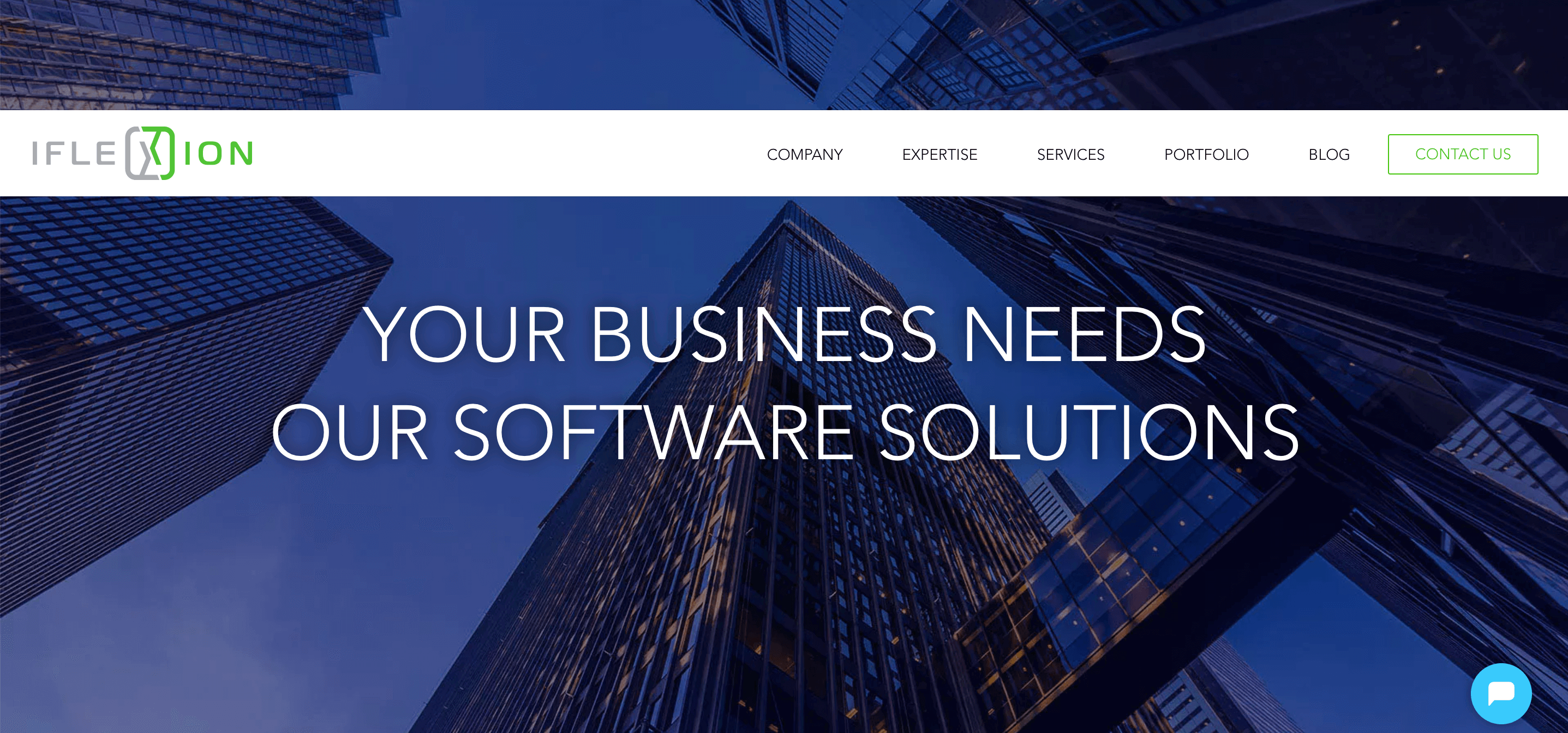 Whether you need web solutions or mobile-based apps, Iflexion covers all areas of software engineering, offering straightforward solutions that can tackle complex issues and lay the foundation for the business' growth. Serving more than 500 happy and satisfied customers, the company assists firms and organizations in their digital transformation journey. 
From exceeding to redefining expectations, Iflexion applies its business understanding with deep technical knowledge delivering powerful and unique solutions that solve business needs and creates good user experience. Under its eCommerce development services, Iflexion helps manufacturers, wholesalers, and distributors expand their audience base and gain better visibility.
Their services include creating user-friendly websites, devising multi-currency and multi-lingual marketplaces, implementing eCommerce aggregators, etc.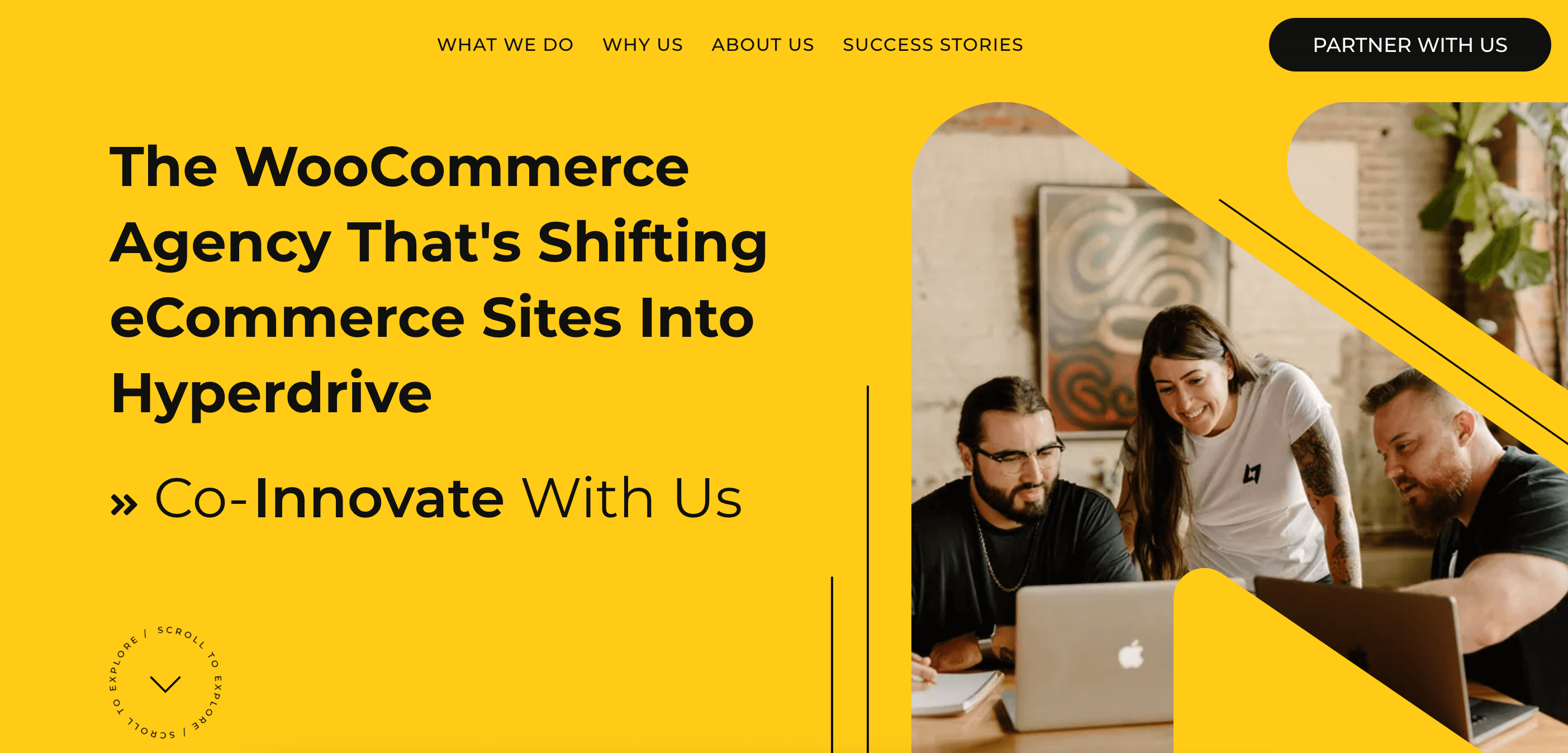 CoSpark is a reliable WooCommerce partner that you have searched for. Built on the pillars of innovation, creativity, inspiration, and critical thinking, CoSpark will supercharge your business, optimizing your online store and attracting traffic to your website. Their WooCommerce services come in two categories – development services and maintenance and support. 
From enhancing every aspect of your website to providing top-notch site security and maintenance, the company is one of the best WooCommerce developers currently in the market. By collaborating with their WooCommerce experts, you can be sure of achieving all your business goals and gaining momentum in selling more of your services and products.
With more than 15 years of expertise, the CoSpark team provides creative solutions and builds everlasting professional relationships.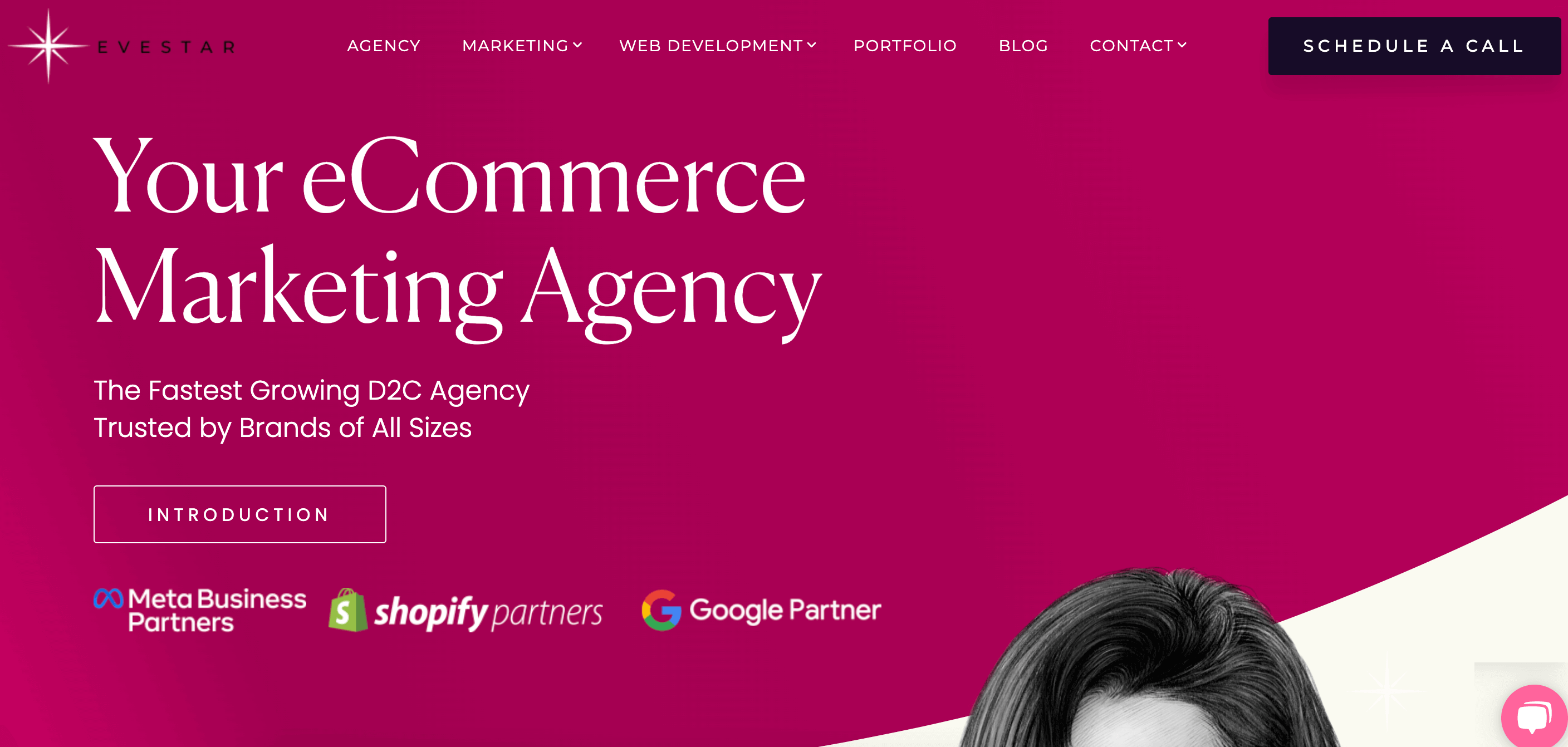 Offering above-average WooCommerce development services, Evestar is a D2C agency that has worked with hundreds of clients worldwide. The company provides complete assistance in performing all the necessary tasks to make your eCommerce website up and running.
From the preliminary design to the actual development, Evestar takes care of all your business requirements and comes up with solutions tailored to the issues you might be facing. With a stellar performance track record, Evestar approaches problems in a comprehensive way sharing technologically-backed, full-proof customized solutions.
If you want to reduce your time to market and have a budget-friendly team managing your online store in an ideal way, hire the expert developers from Evestar today and get ready for your business to soar high tomorrow!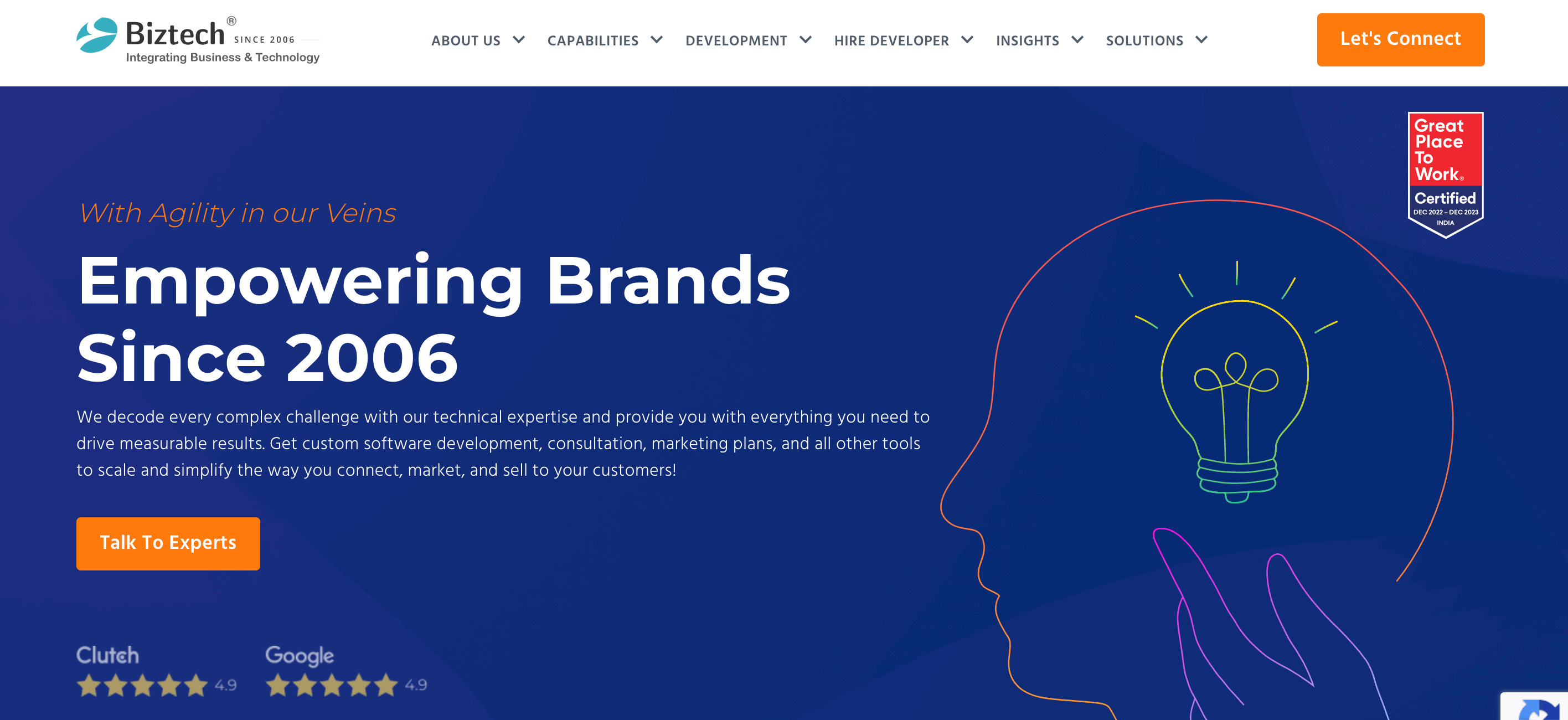 Strengthening brands and driving measurable results, Biztech Consulting and Solutions is the other partner delivering simple yet efficient solutions.
Equipped with hands-on experience and an in-depth understanding of technology, Biztech believes in brilliant execution and delivering prompt results. One of the best WooCommerce developers, Biztech understands your brand goals and develops custom features to help you maximize profits. From eCommerce store development to mobile apps and aggregators, the company defines versatile and flexible solutions to take your business to new heights.
What makes the company stand out from the crowd is its round-the-clock support and maintenance team which works tirelessly to ensure that your e-store is always in optimal condition. 
Conclusion
With the superior team of WooCommerce experts, you can create a tailored framework, revamp, personalize, and maintain your online store. So, hire the best WooCommerce developers today and begin your journey unleashing the full potential of the commercial sector.
Now that you have this list with you, we hope you easily find an experienced team that will deliver the best WooCommerce development services in a quick turnaround time!
Do you wish to see your company listed here? Please drop us an email sharing your company details. We will look through your profile and consider featuring your agency here.