Do you need to streamline all your processes and enhance the way your business operates through the power of cost-efficient digital solutions? 
Then, it's time for you to hire one of the top software development companies in India. 
A top-tier team of engineers can help you in the following ways:
Offer project development and project management services at a cheaper cost than maintaining an in-house team.

Provide continuous development and support even after project completion.

Combine expert knowledge with practical skills to recommend the most powerful technical solutions to current problems.

Employ cutting-edge technologies to build custom software solutions addressing the needs of your business.

Provide high-quality and affordable staff augmentation services to extend your team to close skills gaps and deliver a project timely.
If you are wondering how to find the best Indian software developers, shed all your worries. 
Go through our specially-curated list of the best developers in India and hire the most suitable vendor to reduce project costs, boost product efficiency, and create custom software solutions on time and within budget. 
The Best Software Development Companies In India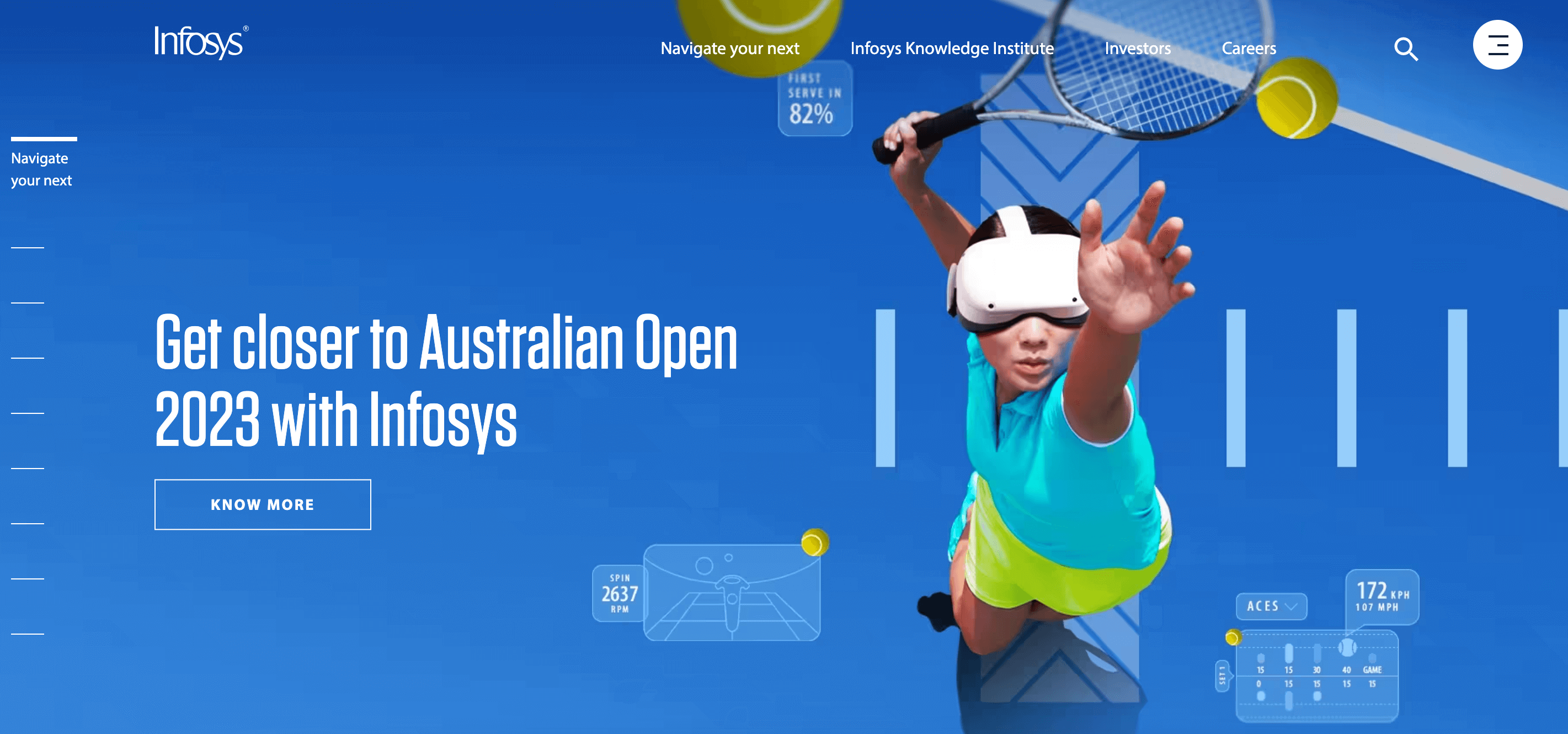 One of the most prominent Indian software development companies, Infosys caters to a diverse pool of industries, including Financial Services, Information Technologies and Publishing, Travel and Hospitality, Healthcare, etc. 
Among its key offerings, the company provides services related to digital marketing, eCommerce, user experience, data analytics, and business process automation. 
Since its inception, Infosys has been crafting unique and powerful software solutions based on the studies conducted by its Research and Development team. 
Hosting the country's best minds, Infosys is a recipient of the prestigious Brand Finance Awards 2023, ranking in the top 3 IT services brands worldwide. The company aims to combine innovation and knowledge as a global leader in consulting and digital services.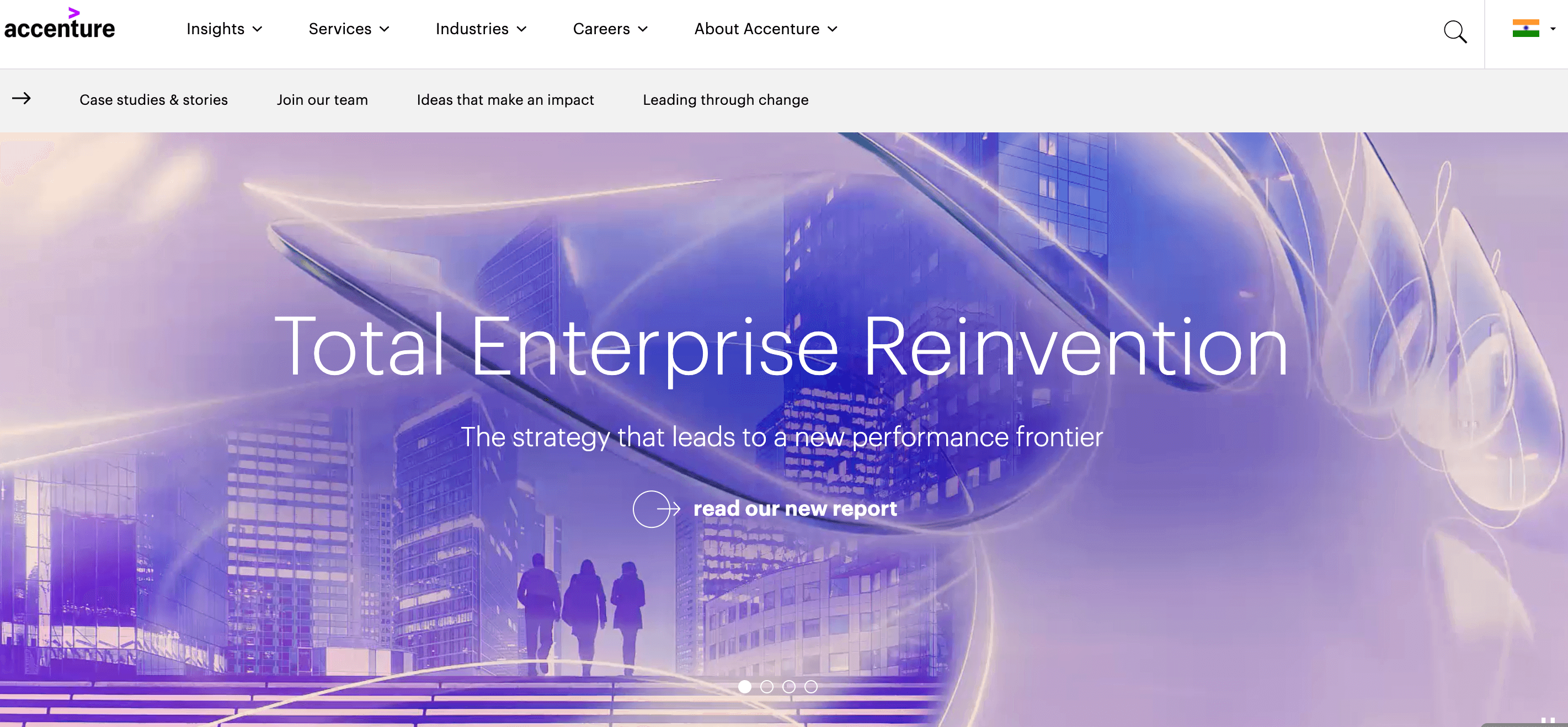 Accenture is a well-known name in the IT world that operates on the core values of environmental sustainability. 
Running its self-optimizing systems, the company shapes market trends and exceeds customer expectations by making rapid business transformation possible. 
With numerous businesses opting for outsourcing to India, Accenture has worked across industries, partnering with global brands and creating value for innumerable clients. 
With Accenture, companies can ensure a smooth transition to digital transformation to create data-driven software, optimize operations, manage complexity and reduce overall costs.
The company blends industry knowledge with deep technology to develop innovative and path-breaking software products. 
Unbeatable and brilliant, Hyperlink InfoSystem crafts top-notch mobile apps and websites, thanks to the hundreds of top-notch software developers in India who are a part of this company. 
Offering a plethora of services such as blockchain development, website development, AR-VR development, etc., Hyperlink InfoSystem comes with more than 11 years of experience in app design and development and boasts a 4.9 rating on Clutch. 
The company creates custom software solutions based on the needs of the clients and produces results that align with contemporary industry trends. 
Get in touch with Hyperlink InfoSystem to work with professional, reliable, and high-quality developers who'll resolve your business problems and help you achieve your organizational goals.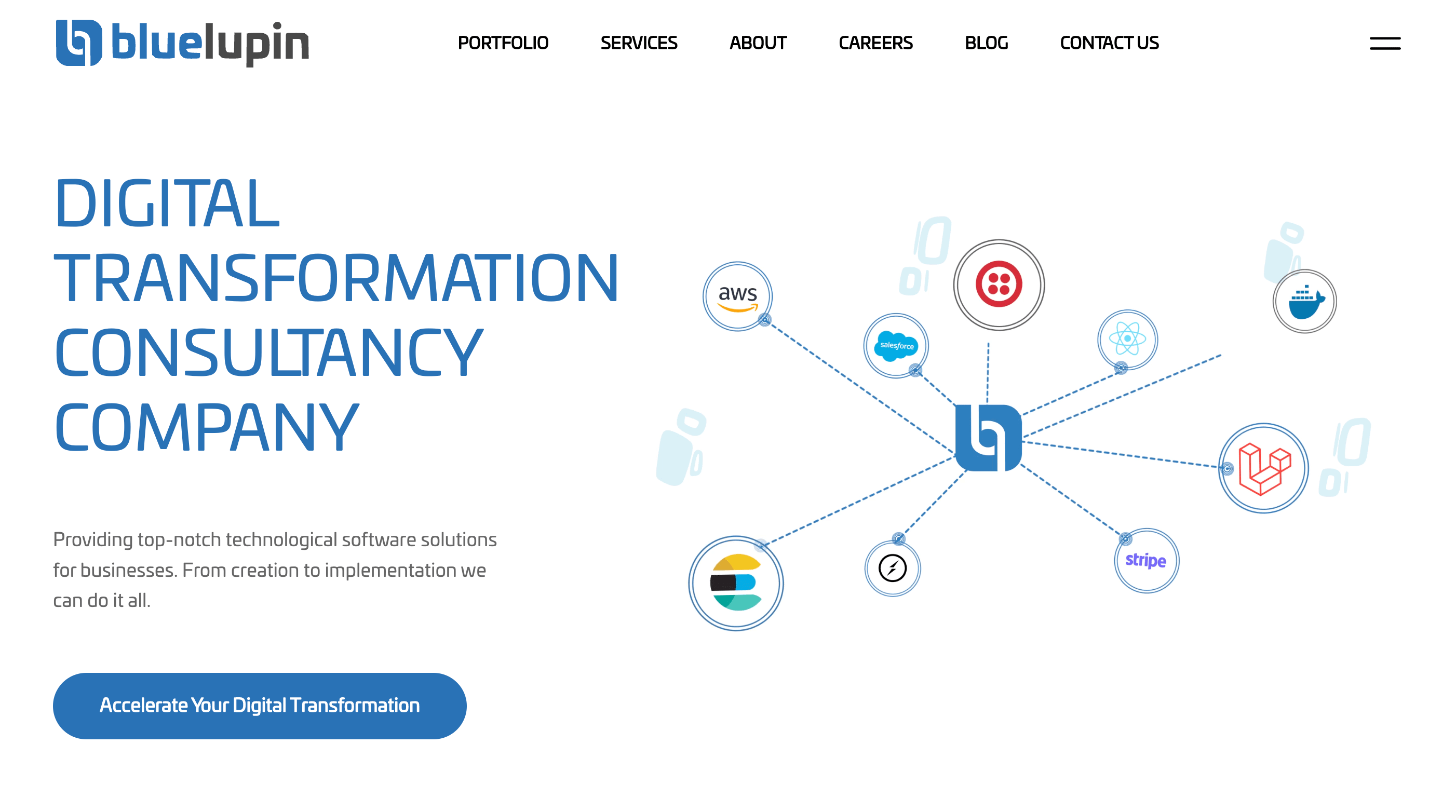 Bluelupin is a leading software development and consultancy agency in India that focuses on mobile and web app development, Salesforce integration, and app modernization. Being on the market since 2013, the company has assisted both small and large businesses across various industries with custom software development and implementation.
Bluelupin is a trusted IT partner, having won the 2023 Global Web Excellence Award for its exceptional work and commitment to the development market.
From research to product development, integration, and post-launch maintenance and support — their top-notch team will help you achieve impactful business results with the right tools. With a focus on quality and innovations, Bluelupin's experts possess all the knowledge and skills to deliver high-quality solutions that exceed clients' expectations.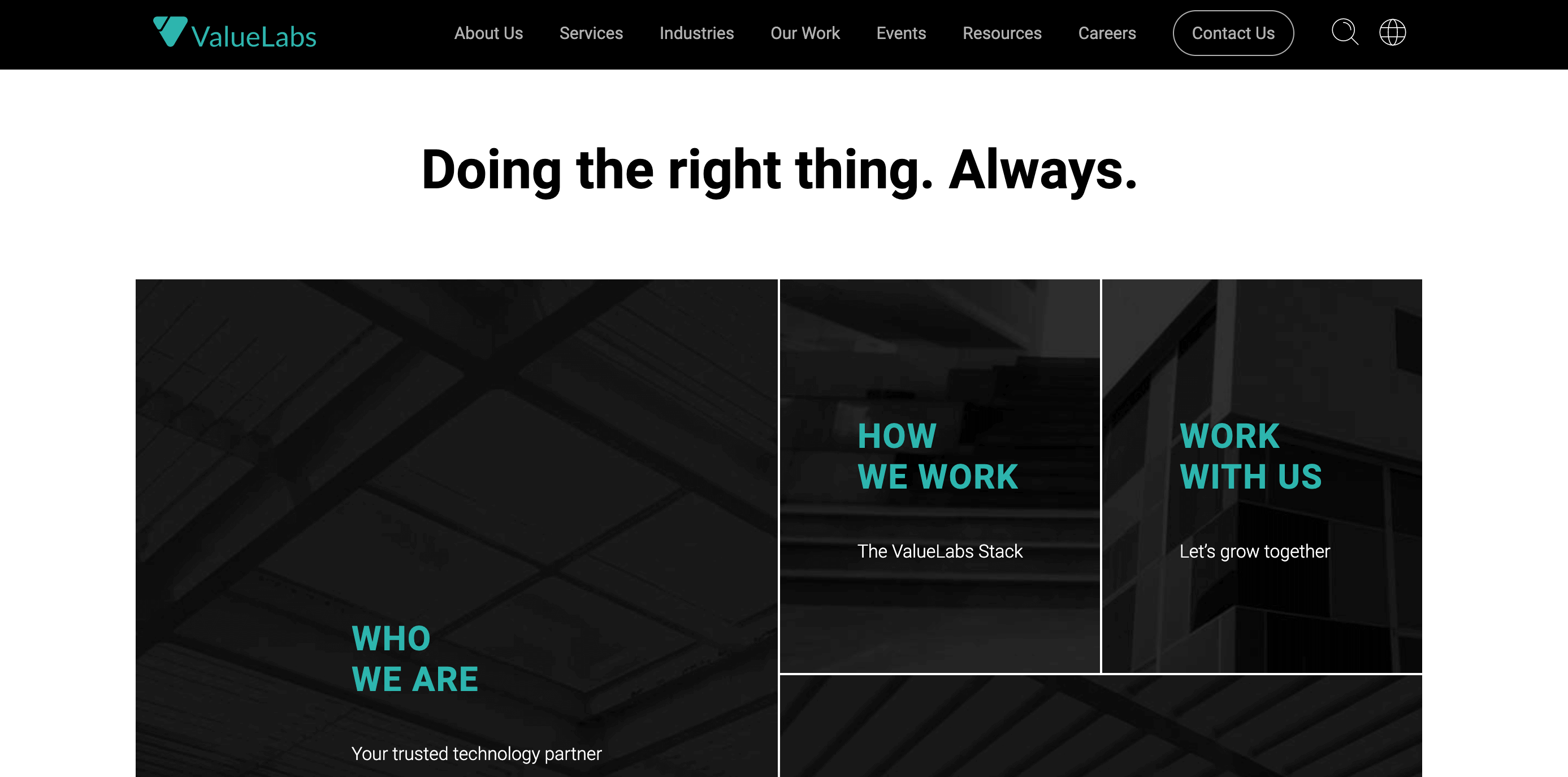 The trusted technology partner for millions of enterprises, ValueLabs is a dedicated and fully-committed team that offers superior quality and legally compliant software solutions. 
With its primary focus on flexibility, ValueLabs identifies the root of the problem and solves issues by applying its industry knowledge and technical expertise. 
The best-in-class Indian software developers in ValueLabs understand business requirements and related challenges and build simple, scalable, superior solutions. 
First, the technical leaders of the firm discuss the vision with business owners and convert it into a full-fledged architectural framework. 
Following that, a professional and fully-trained team of software developers, architects and specialist engineers use the latest technologies and design, deploy and support high-performance systems.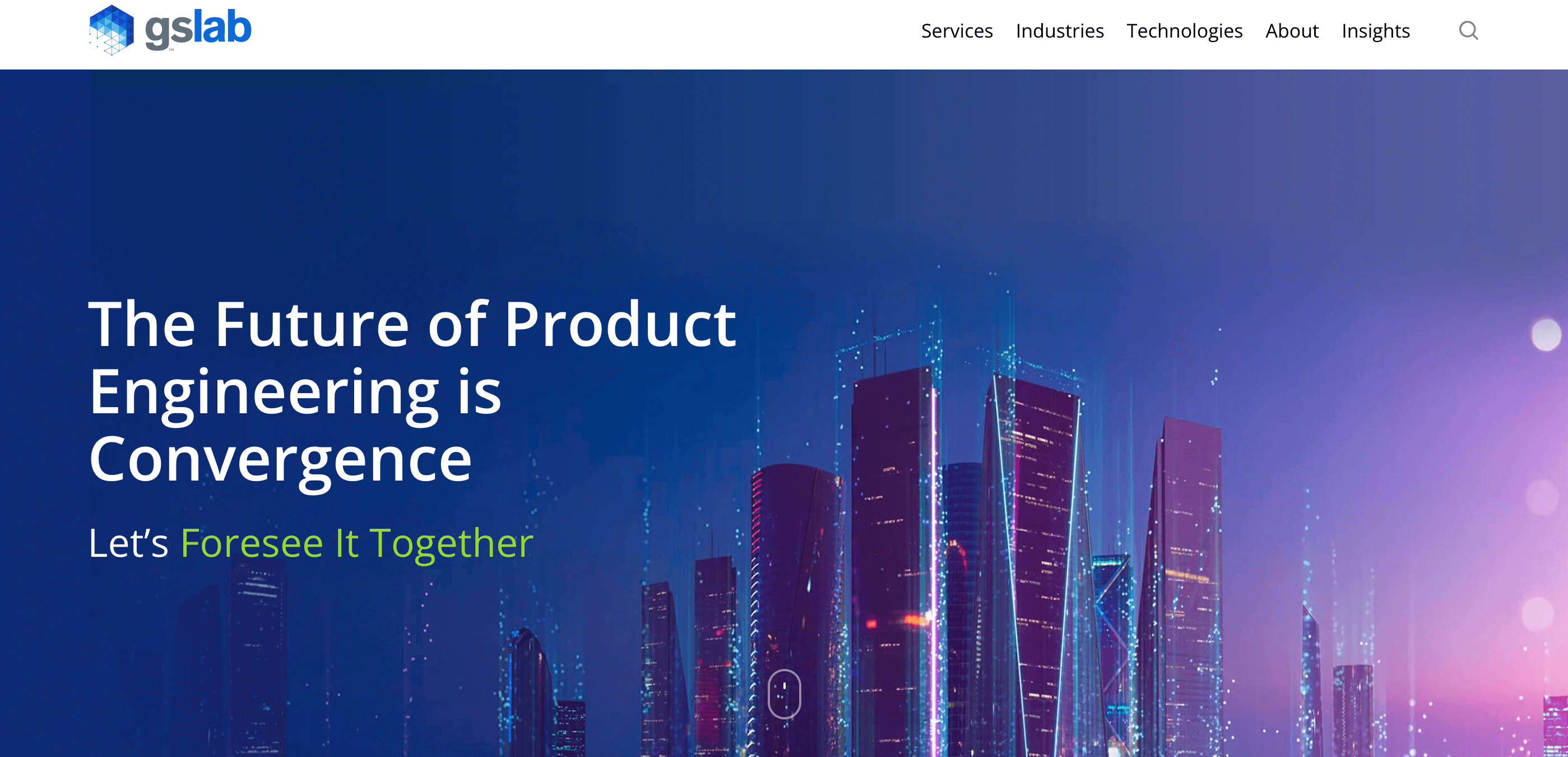 Thriving at creating innovative, futuristic products, GS Lab and its ground-breaking technologies have been the driving force behind successful enterprises. 
Combining open-source engineering with technical expertise, the elements GS Lab brings to businesses are versatility, passion and a real urge to solve critical problems through simple, scalable solutions. 
Chosen by many organizations as the best software development company in India, GS Lab provides cloud and networking services, communication services and services related to identity and security, data analytics and insights and plug and play. 
Through successful collaborations across industries such as Telecom, Healthcare, Fintech, Manufacturing, etc., GS Lab aims to continue its verified trend of predicting future challenges and creating solutions keeping in mind the needs of its clients.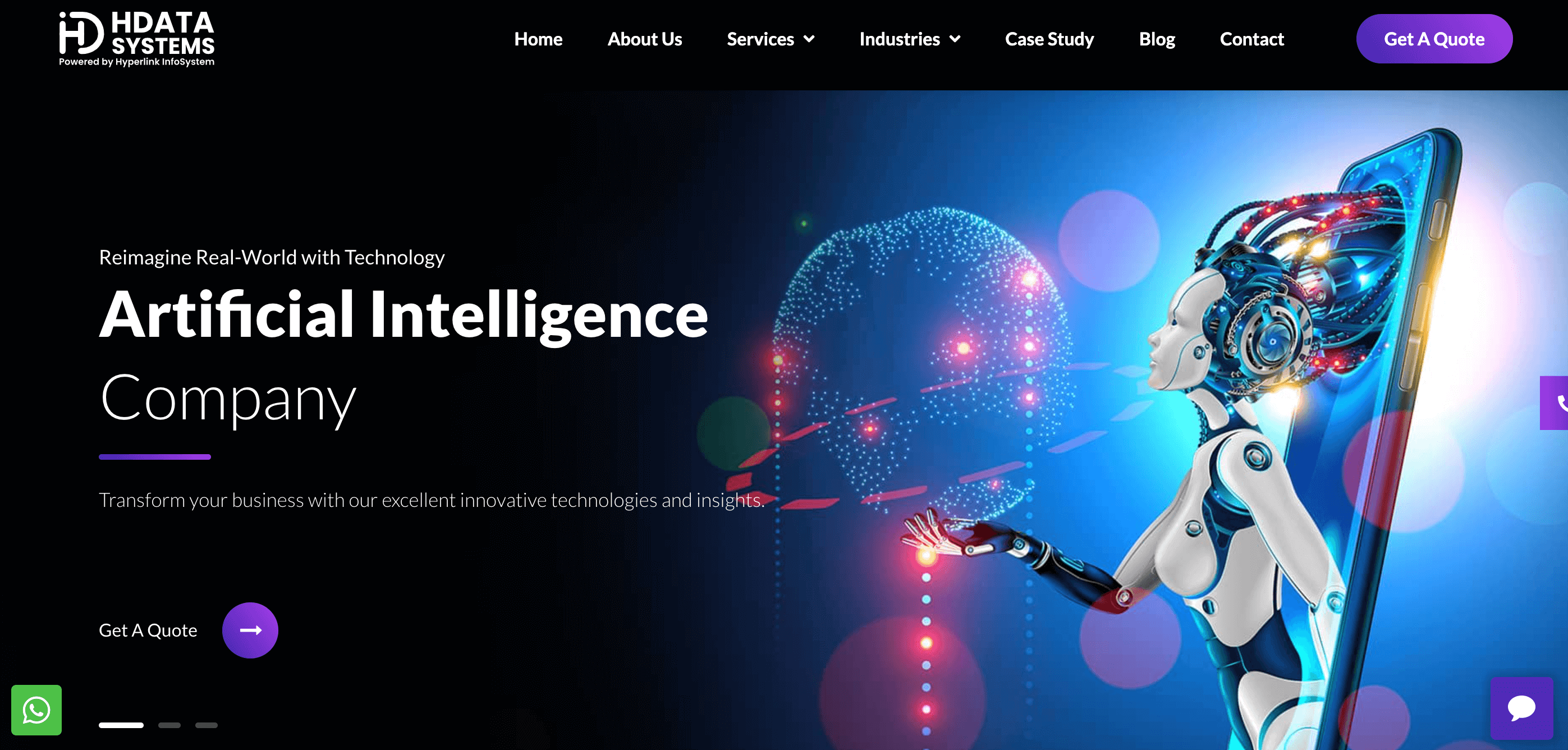 One of the leading IT outsourcing companies in India, HData Systems is driven by data, analytics and current market trends. 
Envisioning a better future in the days to come, HData Systems is pledged to help businesses make well-informed and reliable decisions based on study and authentic research. 
Offering services in the domains of data science, data warehousing, IoT analytics, extensive data implementation, etc., the company aims to transform industries in a positive way by providing tools, technologies and solutions that are backed by hardcore analytics. 
Since its foundation in 2019, the company has been helping organizations to solve complex technical issues, improve user experience, create impact and scale their businesses. 
Offering custom software solutions to small-scale, medium-sized as well as large enterprises, Mind IT Systems is a top Indian software development company that you can truly rely upon as your trusted partner. 
With excellent customer service at its core, Mind IT Systems is all about providing custom development services to ensure a smooth digital journey. 
Its services include creating custom solutions, designing a CRM plan along with providing consulting services on product development, app design, etc. From creating top-notch user-friendly mobile applications to building exclusively designed websites to attract more customers, Mind IT Systems specializes in delivering impactful results at every stage of business growth.
The company's highly expert and committed team ensures all your business requirements are heard and the business goals are achieved.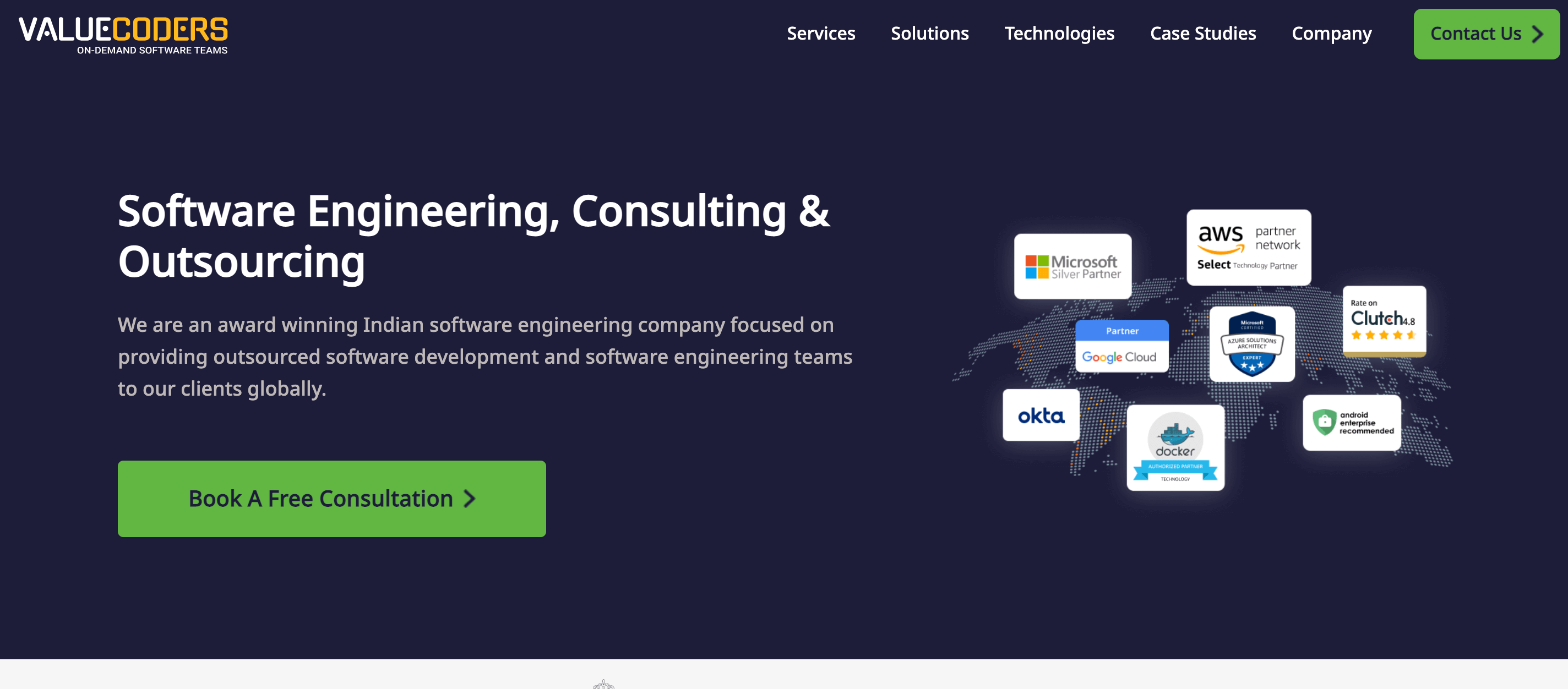 The ultimate destination for software engineering, consulting and outsourcing, Value Coders is an award-winning company serving clients all over the world. 
The hub of the most talented software developers in India, Value Coders creates and successfully delivers reliable and scalable software product solutions ensuring complete peace of mind for the customers. 
Equipped with a robust in-house team of India's top software engineers, the company guarantees an ethical and honest approach while understanding the goals of the business and strategizing paths to achieve them. 
With more than 18 years of experience, Value Coders offers the following services – product ideation and consulting, UI/UX design, MVP development, SaaS development, QA & Testing, and migration.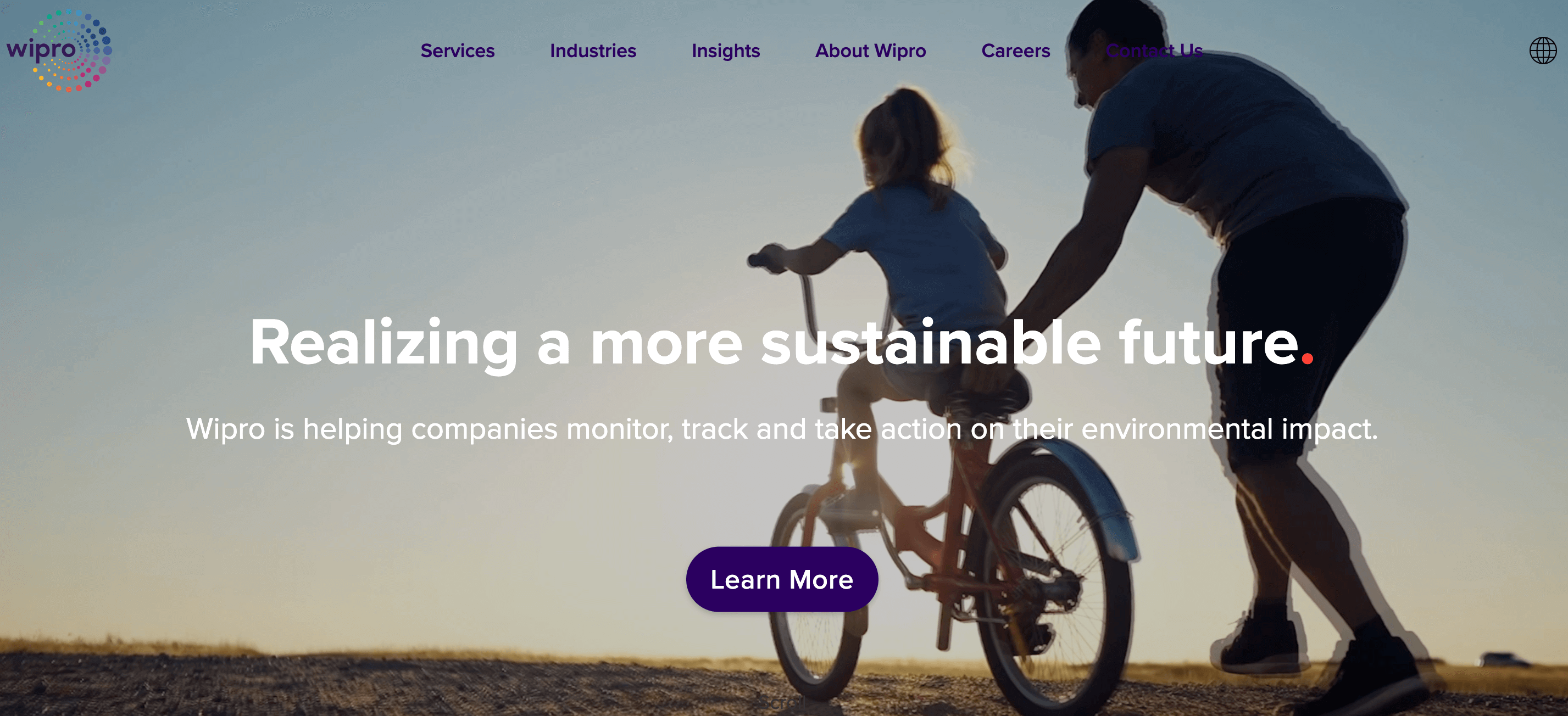 Are you looking to collaborate with the most talented software developers in the country? Then, Wipro is the company to choose! 
Continuing its legacy of providing impeccable customer service and excellent products built using cutting-edge technologies, Wipro is a much-celebrated company in today's business world. 
Led by ambition and innovation with sustainability as its prime focus, Wipro is one of India's most loved companies and most admired brands. Aligning science with technology and applying domain expertise to use, Wipro builds unrivalled products that solve practical problems and accelerate growth. 
So if you are really looking forward to learning about developers in India for hire, get in touch with the company today and enhance your digital journey by leaps and bounds.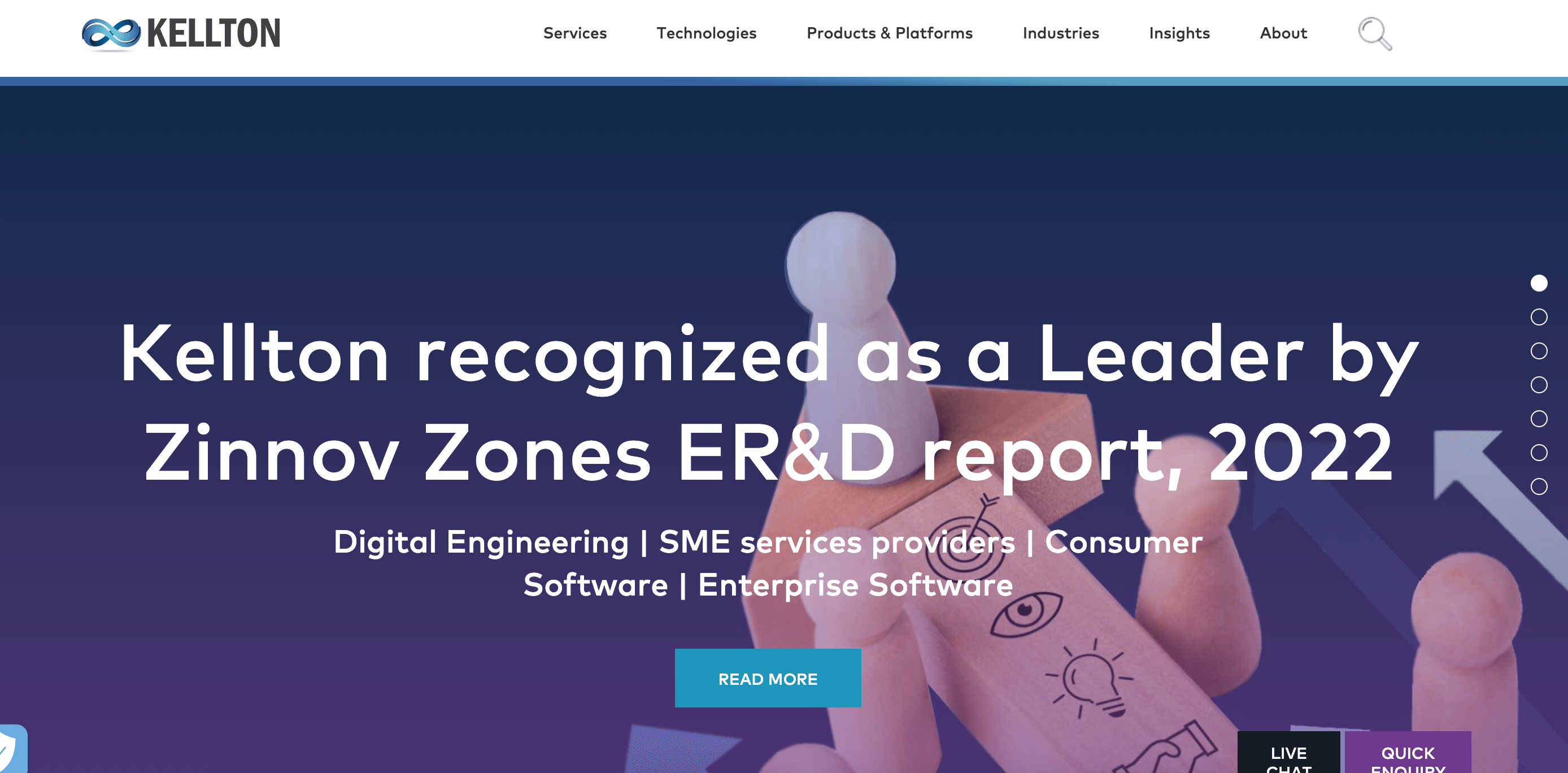 Look no further if you are looking for reliable developers in India for hire! Kellton Tech Solutions is a brilliant service provider for small to medium-sized enterprises. 
The company believes in finding a way out through complexities by working on specific solutions for targeted issues. It thrives on fruitful collaborations with its clients and attempts to open up limitless possibilities through intelligent technology. 
From product engineering to data engineering AI, agile enterprise to product and design – the company offers a wide range of services, sharing customer-centric solutions and transforming the digital journey of its customers. 
A globally-trusted brand, Kellton builds technology-agnostic solutions in tune with the client's choices, preferences, and affordability. 
Conclusion
Many established companies, both medium-sized and big, prefer outsourcing to India to fulfill their business requirements. 
A thriving land for expert professionals and software developers, India is growing in terms of science and technology and providing exceptional services to various companies that need assistance in software-related projects. 
Now that you have gone through this comprehensive list of notable Indian software developers, choosing the best-fit partner shouldn't be challenging.
Want to feature your company in this list? Message us with your request, and upon careful consideration, we'll decide whether it's a valuable addition.